-Lurid Crime Tales-
Dutchman Offers Holloway Details for Move
Charged with murder and fearing for his life in an overcrowded Peruvian prison, Joran van der Sloot reportedly wants to make a deal: He says he'll lead Aruban officials to Natalee Holloway's remains if he gets a transfer to a prison in the Caribbean island. According to Radio Netherlands Worldwide, 22-year-old van der Sloot is claiming he will discuss the location of Holloway's body with Aruban officials only if he is sent back to Aruba, where he was twice arrested but never charged in the 2005 disappearance of the Alabama teen.
Posted by: Fred || 06/14/2010 00:00 || Comments || Link || E-Mail|| [6485 views] Top|| File under:
-Short Attention Span Theater-
National Flag Day
Today, millions of Americans observe Flag Day by waving Old Gloryoutside their homes and businesses. Veteran's groups and sometimes whole communities also arrange civic functions and special ceremonies in honor of Flag Day.

As the legend goes, it was George Washington and two other members of the Continental Congress who asked Betsy Ross to sew the first American flag sometime in the late spring of 1776. The young widow was only in her early 20's when she completed the first flag with thirteen stars arranged in a circle.

A year later, the Continental Congress officially adopted the design for the national flag, and henceforward the Stars and Stripes symbolized the U.S. around the world.

The first "official" Flag Day was celebrated in 1877 - the flag's centennial. In 1916, a grass roots movement resulted in President Woodrow Wilson issuing a proclamation that called for a nationwide observance of Flag Day on June 14. Although still not an official holiday, Flag Day was made a permanent observance in America in 1949 by Congress who resolved "That the 14th day of June of each year is hereby designated as Flag Day."

Flag Day fun facts

Why red, white and blue? To the original members of the Continental Congress, red stood for hardiness and courage, white for purity and innocence, and blue for vigilance and justice.

Why thirteen stars and stripes? They represented the thirteen American colonies which rallied around the new flag in their fight against the British for self-governance. The thirteen colonies included Connecticut, Delaware, Georgia, Maryland, Massachusetts, New Hampshire, New Jersey, New York, North Carolina, South Carolina, Pennsylvania, Rhode Island and Virginia.

To this day, thirteen stripes still commemorate the orginal colonies. Instead of thirteen stars, today the number of stars on the US flag has grown to 50, representing every state in the Union.

The Star Spangled Banner
Francis Scott Key, 1814

Oh, say can you see by the dawn's early light
What so proudly we hailed at the twilight's last gleaming?
Whose broad stripes and bright stars thru the perilous fight,
O'er the ramparts we watched were so gallantly streaming?
And the rocket's red glare, the bombs bursting in air,
Gave proof through the night that our flag was still there.
Oh, say does that star-spangled banner yet wave
O'er the land of the free and the home of the brave?

On the shore, dimly seen through the mists of the deep,
Where the foe's haughty host in dread silence reposes,
What is that which the breeze, o'er the towering steep,
As it fitfully blows, half conceals, half discloses?
Now it catches the gleam of the morning's first beam,
In full glory reflected now shines in the stream:
'Tis the star-spangled banner! Oh long may it wave
O'er the land of the free and the home of the brave!

And where is that band who so vauntingly swore
That the havoc of war and the battle's confusion,
A home and a country should leave us no more!
Their blood has washed out their foul footsteps' pollution.
No refuge could save the hireling and slave
From the terror of flight, or the gloom of the grave:
And the star-spangled banner in triumph doth wave
O'er the land of the free and the home of the brave!

Oh! thus be it ever, when freemen shall stand
Between their loved home and the war's desolation!
Blest with victory and peace, may the heav'n rescued land
Praise the Power that hath made and preserved us a nation.
Then conquer we must, when our cause it is just,
And this be our motto: "In God is our trust."
And the star-spangled banner in triumph shall wave
O'er the land of the free and the home of the brave!
Posted by: Sherry || 06/14/2010 11:30 || Comments || Link || E-Mail|| [6547 views] Top|| File under:
Floriduh: Stuffed Buffalo Head Traps Man In Chair
ISLAMADORA, Fla. -- A man was rescued Friday morning after a stuffed water buffalo head fell on him and pinned him in a recliner at an Islamorada home, police told Miami TV station WPLG.

The Monroe County Sheriff's Office said the man called 911 at 1:20 a.m., yelling his address and saying he was trapped.

"You need an ambulance?" the 911 dispatcher asked.

"I'm crushed," the man said.

"You're crushed. OK, they're on their way, sir, OK?" the dispatcher said.

The man can then be heard groaning later in the recording released by the sheriff's office.

"Boy, this is a problem," the man said.

The sheriff's office said the man had been asleep in the recliner when the stuffed water buffalo head that was hanging on the wall fell onto his lap, pinning him in the chair. The man's cell phone was close enough for him to reach it and call for help.

The man was freed and taken to a hospital for treatment
Posted by: Beavis || 06/14/2010 09:11 || Comments || Link || E-Mail|| [6481 views] Top|| File under:
Africa Subsaharan
Kenya blasts kill 5, injure 80 at rally
Several petrol bombs and grenades have exploded at a political rally in Kenya, killing at least five people and injuring 82 others, officials say.

The blasts took place in the capital Nairobi late Sunday as hundreds of people were demonstrating against a draft constitution that has triggered widespread protests in the country, Associated Press reported.

Kenyans are due to vote on a new constitution on August 4.

Meanwhile, Kenyan Prime Minister Raila Odinga confirmed that at least three people have lost their lives and 79 have been wounded, adding that a criminal investigation has been launched to probe the incident and determine who was behind the attack.

"10 of the patients are in serious conditions and another four have been rushed to a Nairobi Hospital bringing the total number to 82," a hospital official said.

Several high-ranking members of the Kenyan parliament also took part in the rally.

The controversial draft includes reforms to rein in rampant corruption in the country and also an abortion clause, fiercely opposed by Christians, that allows a health expert to terminate pregnancy if a mother's health is at risk.
Posted by: Fred || 06/14/2010 00:00 || Comments || Link || E-Mail|| [6470 views] Top|| File under:
Bangladesh
Criminal killed in city gunfight
[Bangla Daily Star] An alleged criminal was killed and two others were injured in a shootout between police and a gang of criminals at the capital's Jatrabari yesterday.

The deceased was identified as Md Rinku, 30,


So frustrated by the lack of a single vowel in his name that he turned to a life -- and death -- of crime. Parents be warned: choose your baby's name carefully, lest he grow up to die a badman, like poor, sad Md.

and the injured are Zakir Hossain Swapan, 24, and Fuad Faisal John, 24.


Look, it's the police, not the Rab. Cut them some slack.

The injured were rushed to the Dhaka Medical College Hospital (DMCH). Swapan sustained bullet injury to his head and John received bullet in his left leg, DMCH sources said.

Sub-inspector of Jatrabari police station Mosharraf Hossain said six criminals traded bullets at a stage of quarrel among themselves at around 12:30pm at Kutubkhali.

They recovered the body of Rinku with bullets in his head and abdomen and sent it to Sir Salimullah Medical College Morgue for autopsy.

Police said they also fired around eight rounds of bullet.

Officer-in-Charge of the Jatrabari Police Station Moniruzzaman said the suspected criminals are from Idu group of Gopibagh. The incident occurred from a quarrel over distribution of extorted money.

Meanwhile, DMCH sources said they recovered a cocktail from the pocket of the pants of injured Swapan when they were conducting X-ray of his head.


A good thing they recovered it before it spontaneously combusted, Pantibomber-style.
Posted by: Fred || 06/14/2010 00:00 || Comments || Link || E-Mail|| [6489 views] Top|| File under:
Caucasus/Russia/Central Asia
Russia drops paratroopers into Kyrgyzstan
(Reuters) - Russia sent at least 150 paratroopers to Kyrgyzstan on Sunday to protect its military facilities as ethnic clashes spread in the Central Asian state, bringing the death toll from days of fighting to 113.

Several units of paratroopers arrived on Sunday to protect servicemen and families at Russia's Kant airbase in the north of the country, a Kremlin spokesman said. A Defence Ministry spokesman said 150 armed paratroopers had been sent, while ITAR-TASS news agency, citing ministry sources, said at least 300 were dispatched.

Pakistani Foreign Minister Shah Mehmood Qureshi said he believed 15 Pakistani citizens were taken hostage and one killed in Osh. The Kyrgyz government said it was checking the reports.

Ethnic Uzbeks in a besieged neighbourhood of Kyrgyzstan's second city Osh said gangs were carrying out "genocide," burning residents out of their homes and shooting them as they fled. Witnesses saw bodies lying on the streets.

Rights activists said the authorities were failing to stop the violence, and occasionally joining in. "Residents are calling us and saying soldiers are firing at them. There's an order to shoot the marauders, but they aren't shooting them," said ex-parliamentary deputy Alisher Sabirov, a peacekeeping volunteer in Osh.

Russia's RIA news agency quoted an unnamed official in the Uzbek emergency ministry official as saying that 75,000 refugees may have crossed the border. A Red Cross official in Uzbekistan said the figure was far lower, but likely in the thousands. Berg of Human Rights Watch said she understood thousands had fled. Some had crossed the border and others were massed on the Kyrgyz side, mainly women and children. "The men stayed. They are either dead or in Osh, trying to protect the houses that haven't yet been set on fire."

The upsurge in violence has killed more people than the riots that accompanied the overthrow of Bakiyev. Otunbayeva, whose government has only limited control over the south, has accused supporters of Bakiyev of stoking ethnic conflict. Bakiyev issued a statement from exile in Belarus, describing claims he was behind the clashes as "shameless lies."

Renewed turmoil in Kyrgyzstan, a former Soviet republic, has fuelled concern in Russia, the United States and neighbour China. Washington uses an air base at Manas in the north of the country, about 300 km (190 miles) from Osh, to supply its forces in Afghanistan.


Yesterday evening, jefe101 posted:

Russia has mobilized the 31st airborne brigade to protect their base and interests in the Kyrgyzstan.
31 Airborne Brigade is a combat experienced unit based in Ulyanovsk. Their combat experience includes Chechnya and South Ossetia. They recently under went parachute exercises.
Posted by: || 06/14/2010 00:00 || Comments || Link || E-Mail|| [6492 views] Top|| File under:
China-Japan-Koreas
Ag Dept to drop organic food inspector in China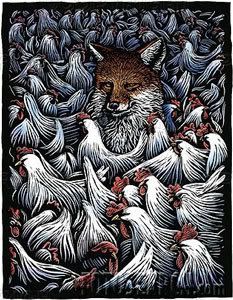 Ay-Pee . . .


The Organic Crop Improvement Association of Nebraska allegedly used Chinese government employees to inspect farms and food processing facilities that are state controlled.


. . . Rest@Link.
Posted by: gorb || 06/14/2010 01:28 || Comments || Link || E-Mail|| [6485 views] Top|| File under:
S. Korea gov't websites hit by DOS attacks traced to China
Seoul - Two South Korean government websites were struck by the second cyber attack in a week, but suffered no major damage, the government said on Saturday.

Most of the computers trying to access the websites were traced to China, the Ministry of Public Administration and Security said in a statement.

The Korean Culture and Information Service and the Justice Ministry were the targets of the so-called denial of service attacks on Friday, in which large numbers of computers try to connect to a site at the same time to overwhelm the server, the statement said.

The security ministry said it quickly blocked access by 274 computers with Internet Protocol addresses - the web equivalent of a street address or phone number - mostly in China.
Posted by: Sherry || 06/14/2010 00:00 || Comments || Link || E-Mail|| [6492 views] Top|| File under:
Economy
O's Drilling Rules Will Slow Down Future Alaskan Oil
The federal government's new wariness about offshore drilling in the wake of the Gulf of Mexico oil spill is dimming what may be the best hope for extending the life of the Trans-Alaska Pipeline, a crucial artery supplying one-quarter of the West Coast's oil. The 800-mile pipeline carries about 670,000 barrels of oil a day—13% of U.S. production—from Alaska's North Slope the length of the state to Port Valdez. From there it is sent by tanker to refineries in Washington and California.

That is a lot less than the two million barrels a day the pipeline carried at its peak back in 1988, because of a rapid—and probably permanent—decline in Alaska's onshore oil production. Volumes may fall low enough to halt operations by the middle of the next decade without an expensive modification of the pipeline to handle less oil. At a reduced flow, oil in the pipeline can freeze or form into a waxy buildup, raising the risk of interruptions and spills.

Offshore oil production could help refill the pipeline just when the flow from the North Slope is projected to reach critical lows. But Alaska politicians, industry consultants and analysts question whether tight new regulations in the wake of the oil spill in the Gulf might discourage offshore drilling in the Arctic, removing that as a way to postpone the Trans-Alaska Pipeline's decline. The federal government has already ruled repeatedly that opening new onshore areas, such as the Alaska National Wildlife Refuge, to drilling would exact too great an environmental cost.


That's this government.



"The way I think most Alaskans feel, the federal government won't let us go to the east onshore, they won't let us go to the west onshore, the only place to go is offshore, and they won't let us do that now," said Kurtis Gibson, deputy director of the Alaska Division of Oil and Gas, part of the state's Department of Natural Resources.

Royal Dutch Shell PLC was awaiting the Interior Department's final approval to drill up to five offshore wells this year when the moratorium was put into effect. The ban effectively postpones any work in Alaska until at least next summer, as sea ice prevents winter drilling. Work could be pushed back to 2012 if the government extends the ban.

The oil spill has also rejuvenated a campaign by environmental groups and native coastal villagers to reduce the area of the Arctic open to oil exploration and overhaul drilling regulations. A few weeks before the Deepwater Horizon disaster, the White House had expanded its plan to sell exploration leases in Arctic waters.


Let the dinosaurs return! We'll hide in our caves! Oil is bad for man-made global warming!
Posted by: Bobby || 06/14/2010 14:40 || Comments || Link || E-Mail|| [6512 views] Top|| File under:
Obama to demand boodle from BP
President Barack Obama plans to demand that British Petroleum (BP) sets up a reserve fund to pay for damages caused by the Gulf of Mexico oil spill. Obama is to announce the creation of the fund in an address to the American people on Thursday, White House adviser David Axelrod told NBC's "Meet the Press" Sunday.


"Put your money in this great big pot. I'll dole it out for you."


The move comes as Obama faces criticisms on his handling of the disaster, which has been dragging on for 55 days.


Grabbing for the boodle is handling something...


Obama plans to discuss the issue in a Wednesday meeting with BP officials after he returns from a visit to the Gulf to assess cleanup efforts, Axelrod said.


What's Bambi going to do when BP says 'no'?

He also revealed that Obama's administration wants a third-party, rather than BP, to manage distribution of the clean-up fund.


Betcha they've got a "third party" all picked out and waiting, too. Probably lives in Chicago.


"We want to make sure that money is escrowed for the legitimate claims and that the money would be independently administered to ensure it is disbursed in a timely fashion."


Hey look! A new job for ACORN!

Or one of Mr. Daley's friends.


On Saturday, the US Coast Guard reportedly gave BP two days to come up with better plans to properly address the oil spill.


Or else they'll give 'em another ultimatum next week.
Posted by: Fred || 06/14/2010 00:00 || Comments || Link || E-Mail|| [6485 views] Top|| File under:
Home Front: Politix
Congress Mulls Bill to Revise Birthright Citizenship
Anyone born on American soil is an American.

That's an unconditional right, according to the 14th Amendment of the US Constitution.

It's not an exclusively American practice. Worldwide, about 30 nations (mostly in the Western Hemisphere) have similar birthright citizenship policy. Citizenship based on where a person is born, is called jus soli, which is Latin for "right of the soil."

But jus soli is primarily a New World right. Today, there are no European nations that grant jus soli. Most countries in Europe use a jus sanguinis policy, which determines citizenship based on having an ancestor who is a citizen.

A bill making its way through Congress, if passed, would bring the US more into line with current European birthright policies. But in the wake of the controversy over Arizona's new immigration policy, any changes to the 14th Amendment would likely become another flashpoint in the debate over illegal immigrants.

"Many countries do not grant birthright citizenship because they have older histories and see themselves as individual nations with individual identities," explains John Skrentny, Director of the Center for Comparative Immigration Studies and sociology professor at the University of California at San Diego. "Whereas the United States, like many other countries in the Western Hemisphere, began as, and has always seen itself as, a melting pot," he says.

In recent years, other nations, even if they seem themselves as open to legal immigrants, have taken steps limit the size of any demographic boost based on births to foreigners.

In 1983, for example, England amended its jus soli policy so that children born in the United Kingdom were only granted citizenship if one of their parents was either a citizen or could prove some sort of permanent residency in the country.

And India moved away from granting birthright citizenship in late 2004 to only allowing those born in the country to gain citizenship if both parents are citizens or if one parent is a citizen of India and the other is not an illegal immigrant.
Posted by: Fred || 06/14/2010 00:00 || Comments || Link || E-Mail|| [6508 views] Top|| File under:
Texas GOP In Revolt Over Illegals, Guns - Oust Chairwoman
Fired-up Republican activists in no mood for compromises threw out their party chairwoman Saturday, then bucked Texas Gov. Rick Perry by pushing for a crackdown on illegal immigration similar to Arizona's new law. Some delegates at the Republican state convention also called for a nonbinding resolution calling on House Republicans to oust their own speaker, Rep. Joe Straus of San Antonio, considered too moderate for many of the bedrock conservatives meeting in Dallas this weekend. Convention organizers ruled the Straus resolution out of order.

While the convention began Friday with scripted unity and Democrat-bashing speeches, its final hours were marked by division and heated debates over GOP policy priorities.

In a sometimes chaotic and raucous roll-call vote, delegates overwhelmingly decided to ditch their firebrand leader, conservative activist Cathie Adams, in favor of Houston businessman Steve Munisteri. Munisteri had focused his campaign on the party's $500,000 debt, saying Republicans should be in better financial shape since they control both houses of the Legislature and all statewide offices.

The immigration proposal, a hard-line approach that Perry has said isn't right for Texas, was one of several initiatives debated as delegates wrapped up the two-day convention. The Republican Party platform is a blueprint of the policies that GOP activists want elected officials to pursue.

Delegates voted to include a plank advocating for a state law that would bar illegal immigrants from "intentionally or knowingly" living in Texas. Similar to Arizona's strict law that has sparked nationwide debate, the proposal would require local police to verify U.S. residency when making arrests.

Perry has said the Arizona law, if adopted in Texas, would unduly burden police.

Another potentially controversial plank advocates an "open carry" law, which would allow residents to openly carry firearms in public without a concealed weapons permit.

The convention brought more than 8,000 delegates to Dallas to debate the party platform, select party leaders, train volunteers and adopt rules to guide the nomination process.

Held every other year, it's mostly designed as a giant pep rally to fire up Republicans ahead of the November elections. The choreographed convention began with prayers, video tributes and speeches by top Republican leaders, including Perry.

On Saturday, the main guest speaker, Mississippi Gov. Haley Barbour, told delegates that the stakes in the 2010 elections were "higher than any midterm election in my lifetime." Barbour urged activists to focus their ire not on each other but on the Democrats who had engineered the "biggest lurch to the left in American history."

Barbour warned the delegates not to engage in divisive internal battles or demand a "purity" test of Republican leaders who may not agree with them on every single issue.

"We cannot forget unity because some people will let purity be the enemy of unity," Barbour said. "It's a big party and we need everybody who is on our side."

That didn't stop conservatives from criticizing their moderate speaker.

A resolution circulating on the floor of the Dallas Convention Center called for Republicans to "remove and replace" Straus, who came to power in 2009 with the help of House Democrats. Straus spokeswoman Tracy Young said the speaker remained focused on increasing the House Republican majority. He had no comment on the resolution, she said.
Posted by: Anonymoose || 06/14/2010 00:00 || Comments || Link || E-Mail|| [6485 views] Top|| File under:
Who's in the News
53
[untagged]
3
Govt of Iran
2
Govt of Pakistan
1
al-Qaeda in North Africa
1
Commies
1
al-Qaeda in Arabia
1
Hezbollah
1
TTP
Bookmark
E-Mail Me
The Classics
The O Club
Rantburg Store
The Bloids
The Never-ending Story
Thugburg
Gulf War I
The Way We Were
Bio
Merry-Go-Blog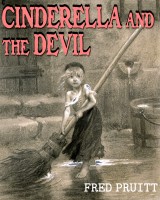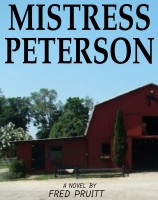 On Sale now!


A multi-volume chronology and reference guide set detailing three years of the Mexican Drug War between 2010 and 2012.

Rantburg.com and borderlandbeat.com correspondent and author Chris Covert presents his first non-fiction work detailing the drug and gang related violence in Mexico.

Chris gives us Mexican press dispatches of drug and gang war violence over three years, presented in a multi volume set intended to chronicle the death, violence and mayhem which has dominated Mexico for six years.
Click here for more information


Meet the Mods
In no particular order...


Steve White
Seafarious
Pappy
lotp
Scooter McGruder
john frum
tu3031
badanov
sherry
ryuge
GolfBravoUSMC
Bright Pebbles
trailing wife
Gloria
Fred
Besoeker
Glenmore
Frank G
3dc
Skidmark
Alaska Paul



Better than the average link...



Rantburg was assembled from recycled algorithms in the United States of America. No trees were destroyed in the production of this weblog. We did hurt some, though. Sorry.
3.234.210.25

Help keep the Burg running! Paypal: