-Obits-
Jack Ojukwu: One with the Ages
[Daily Nation (Kenya)] The secessionist leader during Nigeria's civil war in the late 1960s and a pivotal figure in the country's history, Chukwuemeka Odumegwu Ojukwu, has died at 78, the presidency announced Saturday.

"President Goodluck Ebele Jonathan has received with much sadness and a deep feeling of great national loss news of the passing away of Chief Chukwuemeka Odumegwu Ojukwu in the United Kingdom," a statement said.

It did not say when Ojukwu died or give the cause of death. He had been ill and receiving treatment in

Britannia

for a number of months.

The Oxford-educated Ojukwu, who had been an army lieutenant colonel, led the campaign for an independent state of Biafra in eastern Nigeria in the 1960s that included a two-and-a-half year civil war from 1967-1970 which left more than a million dead.

He remains a revered figure in eastern Nigeria, where the Igbo people dominate.

Ojukwu's 1967 declaration of independence for Biafra came largely in response to the killing of large numbers of Igbos in the country's north.

Control of the country's vast oil resources also played an important role in the war. Many of those who died succumbed to starvation and disease.
Posted by: Fred || 11/27/2011 00:00 || Comments || Link || E-Mail|| [303 views] Top|| File under:
Barack Obama and Ed Schultz Make GQ's '25 Least Influential People Alive'
President Barack Obama and MSNBC's Ed Schultz have been named to GQ magazine's annual list of "The 25 Least Influential People Alive."

Although not available online yet, TVNewser published a preview Friday:

MSNBC's Ed Schultz comes in at #3. Ouch.

...Then there pundits like Ed Schultz. Do you watch "The Ed Show" on MSNBC? Of course you don't. No one does. The only reason people watch "The Ed Show" is they're working out in a hotel gym and they can't find a staff member to change the channel to ESPN.

Hehehe.

According to TVN, Obama came in 25th. Can't wait to see the explanation.

In the seventeenth position is Daily Beast/Newsweek editor Tina Brown. Forbes quoted from the piece Tuesday:


Brown spent 2011 transforming Newsweek from a magazine no one reads into a magazine no one reads but everyone despises. That's what happens when you star-f**k the corpse of Princess Diana by Photoshopping her at age 50 for your cover, then do a separate Photoshop of her holding an iPhone, and then create a fake Facebook page for her that includes wall posts from Deepak Chopra. Did you know Tina and Di were friends? They were! This Photoshopped image of them having lunch with Stevie Nicks is proof!
Posted by: Beavis || 11/27/2011 00:00 || Comments || Link || E-Mail|| [502 views] Top|| File under:
Britain
Muslim medical students boycotting lectures on evolution
because it 'clashes with the Koran'

Muslim students, including trainee doctors on one of Britain's leading medical courses, are walking out of lectures on evolution claiming it conflicts with creationist ideas established in the Koran.

Professors at University College London have expressed concern over the increasing number of biology students boycotting lectures on Darwinist theory, which form an important part of the syllabus, citing their religion.

Similar to the beliefs expressed by fundamentalist Christians, Muslim opponents to Darwinism maintain that Allah created the world, mankind and all known species in a single act.

Steve Jones emeritus professor of human genetics at university college London has questioned why such students would want to study biology at all when it obviously conflicts with their beliefs.


Posted by: tipper || 11/27/2011 18:23 || Comments || Link || E-Mail|| [531 views] Top|| File under:
Caribbean-Latin America
Sidebar: More Coahuila state and private officials named in debt scandal
For a map, click here

By Chris Covert

More state officials have been identified as being involved in the Coahuila debt scandal, according to Mexican news accounts.

According to an account published last Friday by the Mexican daily El Universal, Sergio Ricardo Fuentes -- who has been linked to another Coahuila state government official, Jaime Rene Jimenez Flores -- travelled to Mexico City along with two other unidentified bank officials, as well as two other unidentified employees of Coahuila state Secretaria de Hacienda y Credito Publico (SHCP) or treasurer's office to present falsely endorsed debt documents to the Mexican national Secretaria de Hacienda y Credito Publico (SHCP).

The article fails to name the two non governmental bank executives, apparently since a separate investigation is ongoing, but the banks identified are Santander, Banco de Baijo and BBVA Bancomer. Those banks are three of the 14 banks which hold the lion's share of the MP $33 billion (USD $235,871,130.00) in debt Coahuila now has on its books.

In per capita terms and as a percentage of the state Gross Domestic Product, Coahuila's total debt is the Mexico's heaviest load.

The article is significant because it says Ricardo Fuentes forged the signature of the then head of the Coahuila Secretaria de Hacienda y Credito Publico (SHCP), Victor Manuel Zamora.

The account describes a trip Ricardo Fuentes took along with at least two other Coahuila state official and two unidentified bank representatives in December 2009 to register a credit for approximately MP $1 billion (USD $71,476,100.00).

The article which is partially based on a November complaint filed with the Mexican national SHCP general counsel, said numerous other documents were found in the files of the national SHCP files which contained the faked signature of Manuel Zamora. Reports do not say how far back the forgery scheme goes back, or if it goes back further than December, 2009.

On its face, the complaint seems to go some distance in separating Humberto Moreira Valdes' involvement in the falsification of documents and illegal acquisition of debt during Moreira's term as governor of Coahuila. However, even if the recent revelations do exonerate Moreira they do not entirely let him off the hook. There is no way Moreira could not have known at least some of the official documents were or had been falsified.

Mexican law requires not only new loan and bond documents be filed with the national SHCP, they must also be filed in a public place, preferably the internet. A quick audit by Moreira's treasurer while he was governor appointee could easily have uncovered the fraud.

The article also says that Ricardo Fuentes had to have met with Flores Jiminez just prior to the December, 2009 trip to Mexico City to receive documents. All four officials, Ricardo Fuentes and Javier Segovia went with the yet to be identified Saltillo-based bankers aboard a private charter jet to Mexico City.

The official complaint does not mention the Mexico City home of Ricardo Fuentes. The trip was said to have lasted three hours, presumably before all four officials left Mexico City to return to Saltillo. Presumably none of the four in the December 2009 trip to Mexico City stayed in town for very long.

Flores Jiminez who is known to have maintained a residence in Mexico City, according to the latest news accounts, is missing -- and he is a known central figure in the last of the false loan documents filed for Coahuila.

The report, while failing to name the two bank officials in the December 2009 contract, indicates that those officials were acting on orders from more senior bank officials presumably to seek additional loan business from Coahuila state.

According to the complaint, Javier Segovia, a subordinate of Ricardo Fuentes, said he and another banker were directed to wait at a popular local Mexico City bar while Ricardo Fuentes went to the Mexico City SHCP office at the Palacio Nacional to register the loan documents in December 2009.

Another possibly forged loan document was produced in December 2010, which is very close to the end of the tenure of Moreira as governor of Coahuila. According to an affidavit by an unidentified bank official, Jesus Gustavo, an official at BBVA Bancomer ordered the unidentified affiant to take loan documents to the airport at Ramos Aripe, adjacent to Saltillo, Coahuila, so that Javier Villareal -- the disgraced Coahuila state tax collection official -- could sign them. The loan documents for MP $1.65 billion (USD $117,935,565.00) were transmitted in person along with another unidentified bank official or possibly a "companion" to the unidentified bank employee.

The trip to Ramon Aripe airport was described as being in a rush because, according to the translation, the documents were to be signed by Villareal aboard a private jet on the way to Mexico City.

In the December 2009, two more Coahuila government officials, Juan Manuel Froto García and Juan Manuel Delgado Hernändez, appeared at the SHCP office to register the latest loan. It is unclear in the translation if the two newly identified officials were additional officials omitted from the November complaint, or if they were involved in a separate transaction.
Posted by: badanov || 11/27/2011 00:00 || Comments || Link || E-Mail|| [313 views] Top|| File under:
Sunday Morning Coffee Pot: Crisis deepens for Moreira
For a map, click here For additional updates on this story see today's sidebar: More Coahuila state and private officials named in debt scandal

By Chris Covert

Humberto Moreira Valdes' role in the public debt scandal became clearer -- and his crisis deeper as Mexican press reports revealed Wednesday that a top official in Moreira's state government not only knew about fraudulent loans, but also signed off on them as well.

Until last Wednesday Moreira contended he had no role in the acquisition of public debt for the northern Mexican state of Coahuila. At the time of his protestations, two minor officials had been arraigned for their role in illegally contracting new debt for the state by using false or non-existent documents.

Despite public and repeated calls for him to explain his role or for him to step down, Moreira had resisted describing his side of the contracting of public debt for the state he presided over for three years, instead insisting he was too focussed on winning elections for the Partido Revolucinario Institucional (PRI), Mexico's largest and most politically powerful political entity, which he now heads.

According to El Universal daily newspaper posting last week, on November a complaint was filed by the Procuraduria General de la Republica (PGR) or national attorney general's office with the Procuraduria Fiscal de la Federacion, a general counsel of the Mexican national treasurer's office, that debt acquired by the state of Coahuila in 2009 was done so illegally. Named in that complaint was Jaime Rene Jimenez Flores, formerly head of Deuda Pública de Entidades y Municipios of the Coahuila state Secretario de Hacienda y Credito Publico, or state treasurer's office.

According to press accounts the loan in question was for MP $550 million (USD $38,907,770.00) and was contracted with BVVA Bancomer bank. According to the complain, Jimenez Flores used a registration for a loan in another state, San Luis Potosi, and has falsified the document to make it appear genuine.

The report also said that Jimenez Flores had left his MP $94,000 (USD $6649.69) a month job, and that Jiminez Flores also owned a home in Mexico state. Mexican news reports provide every reason to believe that Jiminez Flores skipped town once the shenanigans became public.

As of the date of this posting no Coahuila state attorney had yet to move against Jiminez Flores. To date only two individuals have been implicated in the false contracting of debt for Coahuila, in per capita and as a percentage of the state's gross domestic product, Mexico's heaviest.

That, however, may be changing.

The Coahuila state Chamber of Deputies has recently passed changes to the state Revenue Act which will raise user fees, some more than 200 percent. Included in the fees hikes are:

Charges for birth registration goes from MP $19 (USD $1.35) to MP $60 (USD $4.25).


Marriage and divorce registrations will rise from MP $194 (USD $13.74) to MP $520 (USD $36.84).


Certified copies of marriage and divorce decrees go from MP $19 (USD $1.35) to MP $70 (USD $4.96).


Entrance to parks and museums go to MP $5 (USD $0.35), which were previously free.


Automobile license plates go from MP $552 (USD $39.11) to MP $600 (USD $42.51).


Motorcycle license plates go from MP $58 (USD $4.11) to MP $70 (USD $4.96).

The timing of those hikes are critical, as close to the end of the quarter, the total of public debt of Coahuila is set to rise from MP $33 billion (USD $233,785,530.00) to MP $37 billion (USD $262,123,170.00), which is an annualized rate of more than 40 percent. The increase is due to the downgrading of the Coahuila public debt this past fall, and the failure of state negotiators to bring all 14 banks owed money to terms for better rates and higher bond/debt rating.

If comments in the news articles about the fees hikes are any indication, Coahuilans are angry at PRI for the coming user fee hikes.

They shouldn't be. The party was going real good while Moreira was governor with numerous and popular income support/transfer programs funded by the bulging state treasury and fuelled by a populist facade. Parties such as the one going on in Coahuila since the election of Moreira are almost always good until a bad guy takes away the punch bowl.



The news article does not make clear when the fees are set to go into effect. but the speed at which changes were announced seems to indicate Coahuila's fiscal condition is dire. Nor does the article address a proposed payroll tax hike from one percent to three percent, a sure job killing measure. It is entirely possible the state payroll tax hike was killed in favor of increased user fees.

Politically, no change has occurred in Coahuila since the July elections. Moreira was a PRI governor who went on to lead the PRI while his brother won a crushing victory over the two other major political parties, Partido Accion Nacional (PAN) and Partido Revolucion Democratica (PRD). The overwhelming victory of PRI and its coalition partnets in the state Chamber of Deputies is telling having won 58 percent of the vote.

If comments in the news articles about the fees hikes are any indication, Coahuilans are angry at PRI for the coming user fee hikes.

They shouldn't be. The party was going real good while Moreira was governor with numerous and popular income support/transfer programs funded by the bulging state treasury and fuelled by a populist facade. Parties such as the one going on in Coahuila since the election of Moreira are almost always good until a bad guy takes away the punch bowl.

Unfortunately for Moreira, the bad guy in this case is Moreira's very party, the PRI.

Defending Actions as Performance Art

Last Thursday Moreira gave a television performance finally explaining where all the money went his government borrowed during his tenure as governor: roads, hospitals and the state health care system infrastructure.

In a summary of his interview with Milenio TV's Carlos Marin on El Asulto a la Razon or The Assault on Reason, Moreira reiterated his innocence and instead of throwing unrelated charges back into the face of his PAN rivals, -- as he has done in previous interviews -- he said he doubted that Ernesto Cordero did anything illegal as well.

Cordero was formerly Secretaria de Hacienda y Credito Publico (SHCP) or treasury ministry and current presidential contander. Cordero was SHCP at the same time Moreira was governor of Coahuila.

"It is absurd to think that the actual governor (Ruben Moreira), the previous, namely myself, or the previous Secretary of Treasury, namely the current aspirant to be candidate for the National Action Party (PAN) would put himself in this.

I am sure of myself, as also you can tell, that the current aspirant goes to be placed in this, either," he told Milenio TV.

Moreira's discussion was disingenuous at best because since it wasn't the SHCP that contracted the loans and spent the money, but it was Moreira himself.
Posted by: badanov || 11/27/2011 00:00 || Comments || Link || E-Mail|| [320 views] Top|| File under:
Europe
Europe to cut power of vacuum cleaners to save energy
The cleanliness of Britain's homes is being threatened by European bureaucrats who want to reduce the power of vacuum cleaners in a bid to cut energy use.


I keep thinking that there can't be anything more idiotic justified by 'saving energy' and I am constantly proved wrong.
Posted by: phil_b || 11/27/2011 02:40 || Comments || Link || E-Mail|| [839 views] Top|| File under:
The Grand Turk
Qataris to invest $500m in Turkish 'dry' hotels
A hospitality company based in Qatar is set to invest at least $500 million in Turkish hotels operating under Islamic customs, with no alcohol or smoking allowed.

Semi state-owned Retaj Marketing and Project Management is looking to build multiple hotels to attract hidebound conservative Muslim holidaymakers in Turkey.

Spokesman Ahmed Khorshed said demand for 'dry' hotels in Qatar was booming. He said, "In the beginning it was very hard to predict if there would be demand for creating such a hotel in Doha. But we have found that the demand for 'Islamic' hotels is more than at regular hotels. For example the year-to-date occupancy in Doha hotels is 63 percent, whereas the occupancy at our hotels is 87 percent."

The company has just signed a deal to take over a five-star hotel in front of the Islamic Museum in Doha. Plans are in the works to expand the brand across the region, beginning with the UAE and Kuwait in 2012.

"Our plan for the next five years is to reach 20 hotels in the Middle East. We want to open in Bahrain, Kuwait, Saudi Arabia and the UAE -- Dubai, Abu Dhabi and Sharjah; as well as Egypt, Malaysia, Turkey and Indonesia -- any country that can accept the Islamic way of running a hotel."
Posted by: ryuge || 11/27/2011 00:00 || Comments || Link || E-Mail|| [342 views] Top|| File under:
Great White North
Suspended sentence in niqab assault case
A woman who pleaded guilty to assault after tearing off a Muslim woman's face veil at a shopping mall in Mississauga, Ontario was given a suspended sentence on Friday.

Rosemarie Creswell pleaded guilty to assault after footage from a mall security camera showed her pulling off Inas Kadri's niqab, at Sheridan Centre in August 2010. Kadri was with her two young children when the attack occurred.

Kadri claims she was approached by two women, and one began berating her. Kadri said, "She was swearing at my religion, my face cover and by my presence here in Canada. It was a shock."

In court Friday, Creswell's lawyer argued for a conditional discharge, which would leave her with no criminal record. The judge disagreed, and issued her a suspended sentence plus one year of probation and community service. She will have criminal record, but she won't have to serve time.

The judge suggested that part of Creswell's community service could be at a local mosque so she can learn more about Islam.
Posted by: ryuge || 11/27/2011 00:00 || Comments || Link || E-Mail|| [322 views] Top|| File under:
Who's in the News
47
[untagged]
5
Govt of Pakistan
3
Govt of Syria
1
Boko Haram
1
Commies
1
al-Qaeda in North Africa
1
Hamas
1
Islamic State of Iraq
1
al-Qaeda in Pakistan
1
Moro Islamic Liberation Front
Bookmark
E-Mail Me
The Classics
The O Club
Rantburg Store
The Bloids
The Never-ending Story
Thugburg
Gulf War I
The Way We Were
Bio
Merry-Go-Blog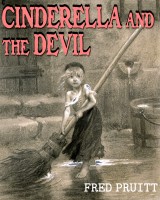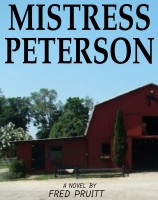 On Sale now!


A multi-volume chronology and reference guide set detailing three years of the Mexican Drug War between 2010 and 2012.

Rantburg.com and borderlandbeat.com correspondent and author Chris Covert presents his first non-fiction work detailing the drug and gang related violence in Mexico.

Chris gives us Mexican press dispatches of drug and gang war violence over three years, presented in a multi volume set intended to chronicle the death, violence and mayhem which has dominated Mexico for six years.
Click here for more information


Meet the Mods
In no particular order...


Steve White
Seafarious
Pappy
lotp
Scooter McGruder
john frum
tu3031
badanov
sherry
ryuge
GolfBravoUSMC
Bright Pebbles
trailing wife
Gloria
Fred
Besoeker
Glenmore
Frank G
3dc
Skidmark
Alaska Paul



Better than the average link...



Rantburg was assembled from recycled algorithms in the United States of America. No trees were destroyed in the production of this weblog. We did hurt some, though. Sorry.
3.216.28.250