-Lurid Crime Tales-
Smugglers' SUV gets stuck atop Calif. border fence
I'm not sure if this goes here or not, but it goes to show how effective unmanned systems are.




Moved to non-WoT, Lurid Crime Tails. AoS.


YUMA, Ariz. (AP) -- Suspected smugglers who tried to use ramps to drive an SUV over a 14-foot-tall border fence had to abandon their plan when the Jeep became stuck on top of the barrier, authorities said Wednesday.


Like a turtle on a fencepost...

Agents patrolling the U.S.-Mexico border near the Imperial Sand Dunes in California's southeast corner spotted the Jeep Cherokee teetering atop the fence early Tuesday, Border Patrol spokesman Spencer Tippets said. The vehicle was perched about five miles west of the Colorado River and the Arizona state line.

Two smugglers on the Mexican side of the border were trying to free the Jeep when the agents approached, Tippets said. They ran further into Mexico and escaped.

The Jeep was empty, but agents said it was probably filled with contraband like bales of marijuana before it got high-centered atop the fence.


Maybe. But it seems to be high-centered just fine without all the added weight. In any case, the next generation of ramps will probably sport slight curves at the top to avoid the pesky high-centering problem.


The smugglers had built ramps to drive up and over the fence, something that has been tried at least once before. In April 2011, agents found a truck that had ramps built onto it and had driven up to the border fence. A pickup had driven up and over the fence, but it was spotted and its occupants were captured, Tippets said.


Nothing gets by our unblinking electronic eyes.


The agency's Yuma sector has seen a 95 percent reduction in human smuggling in recent years, freeing up agents to focus on drug smugglers.

"Because of how successful we are we don't have all the clutter like we had in years past," Tippets said. "Now that all the clutter is gone, we're able to focus on things that are bigger threats."

The terrain in western Arizona and eastern California has little vegetation and is much less rugged than the land in southeastern Arizona, so smugglers have a harder time making it into the U.S. without being spotted.
Posted by: gorb || 11/01/2012 06:21 || Comments || Link || E-Mail|| [6489 views] Top|| File under:
-Short Attention Span Theater-
After Sandy, NY hospital generators fail just like New Orleans
Floodwaters still filled tunnels and power outages remained for much of lower Manhattan as recriminations began on why hundreds of patients had to be shuttled from one of the city's premier hospitals while a massive superstorm passed overhead Monday night.

NYU Langone Medical Center, which has a 786-bed campus on First Avenue, evacuated nearly 300 patients Monday night after the hospital's backup power generator failed. Ironically, big donor and the Medical Center's namesake, Kenneth Langone, was among the evacuees.

But Gary Cohn, the president of Goldman Sachs and a trustee at NYU Langone, said in an interview with Bloomberg TV that hospital officials are aware of shortcomings in their infrastructure.

"I am acutely aware that the infrastructure at NYU is somewhat old," he said. "We do have backup generation facilities. They are not state-of-the-art, they're not in the most state-of-the-art location. That's all very, very well-known by the board of directors of NYU." Goldman Sachs, the fifth-biggest U.S. bank by assets and the largest by equity-trading revenue, maintained backup power at its lower Manhattan headquarters, which was surrounded by sandbags and sustained some flooding, according to Cohn.

In a news conference Tuesday night, the mayor said that too many generators were located in the basements of buildings in the areas evacuated for flood risk, though he did not name NYU Langone. It was not immediately clear why NYU Langone's generator failed.

In related news: New York's Bellevue Hospital Center is forced to evacuate and could stay shut two weeks after suffering storm damage.

Located several stories above the flooded levels, generators at Bellevue continued to operate in the storm, but fuel pumps for the generators, which are located in the hospital's flooded basement, suffered damage. It's unclear whether power lines to the fuel pumps caused the damage or if water leaked through the pump's protective seals and caused the failure.

Members of the National Guard carried fuel in 5-gallon buckets up 13 flights of stairs to keep the generators operating.

Conditions at Bellevue made an evacuation "urgent" but "not emergent," said Dr. Natalie Levy, a physician in internal medicine there.

Posted by: Anguper Hupomosing9418 || 11/01/2012 01:06 || Comments || Link || E-Mail|| [6504 views] Top|| File under:
Europe's Oldest Prehistoric Town, Salt Site Found in Bulgaria
[An Nahar] Archaeologists in eastern Bulgaria say they have unearthed the oldest prehistoric town ever found in Europe, along with an ancient salt production site that gives a strong clue about why massive riches were discovered in the region.

Excavations at the site near the modern-day town of Provadia have so far uncovered the remains of a settlement of two-storey houses, a series of pits used for rituals as well as parts of a gate, bastion structures and three later fortification walls -- all carbon dated between the middle and late Chalcolithic age from 4,700 to 4,200 BC.

"We are not talking about a town like the Greek city-states, ancient Rome or medieval settlements, but about what archaeologists agree constituted a town in the fifth millennium BC," said Vasil Nikolov, a researcher with Bulgaria's National Institute of Archeology, after announcing the findings earlier this month.

Nikolov and his team have worked since 2005 to excavate the Provadia-Solnitsata settlement, located near the Black Sea resort of Varna.

A small necropolis, or burial ground, was also found this year, but has yet to be studied more extensively and could keep archaeologists busy for generations.

Archeologist Krum Bachvarov from the National Institute of Archeology qualified this latest find as "extremely interesting" due to the peculiar burial positions and objects found in the graves, which differed from other neolithic graves found in Bulgaria.

"The huge walls around the settlement, which were built very tall and with stone blocks ... are also something unseen in excavations of prehistoric sites in southeast Europe so far," Bachvarov added.

Well fortified, a religious center and most importantly, a major production center for a specialized commodity that was traded far and wide, the settlement of about 350 people met all the conditions to be considered the oldest known "prehistoric town" in Europe, the team says.

"At a time when people did not know the wheel and cart these people hauled huge rocks and built massive walls. Why? What did they hide behind them?" Nikolov asked.

The answer: "Salt."

-- As precious as gold --

The area is home to huge rock-salt deposits, some of the largest in southeast Europe and the only ones to be exploited as early as the sixth millennium BC, Nikolov said.

This is what made Provadia-Solnitsata what it was.

Nowadays, salt is still mined there but 7,500 years ago it had a completely different significance.

"Salt was an extremely valued commodity in ancient times, as it was both necessary for people's lives and was used as a method of trade and currency starting from the sixth millennium BC up to 600 BC," the researcher explained.

Salt extraction at the site first began in about 5,500 BC when people started boiling brine from the nearby salty springs in dome kilns found inside the settlement, Nikolov said, citing carbon dating results from a British laboratory in Glasgow.

"This is the first time in southeast Europe and western Anatolia that archeologists have come upon traces of salt production at such an early age, the end of the sixth millennium BC, and managed to prove it with both archeologic and scientific data," Bachvarov confirmed.

Salt production was moved outside the settlement towards the end of the sixth millennium and productivity gradually increased. After being boiled, the salt was baked to make small bricks.

Nikolov said production increased steadily from 5,500 BC, when one load from the kilns in Provadia-Solnitsata yielded about 25 kilograms (55 pounds) of dry salt. By 4,700-4,500 BC, that amount had increased to 4,000 to 5,000 kilos of salt.

Posted by: Fred || 11/01/2012 00:00 || Comments || Link || E-Mail|| [6478 views] Top|| File under:
-Signs, Portents, and the Weather-
Storm damage forces UN Security Council to move
Superstorm Sandy caused serious water damage to the UN Security Council chamber, forcing it to move to a temporary base for a special meeting on Wednesday, diplomats said.

The 15-nation council hurriedly called a meeting to pass an emergency resolution extending the mandate of the African-UN peacekeeping mission in Somalia for seven days.

The meeting should have been held earlier this week because the mandate was scheduled to end Wednesday. But it was called off because of the hurricane that hit New York on Monday.

The Security Council chamber is in the basement of the UN headquarters overlooking the East River, which spilled over into Manhattan during the storm.

There is "some water damage to the basement," said a UN spokesman, Farhan Haq, but the United Nations gave no other details and reporters were not allowed into the headquarters on Wednesday.

Diplomats, speaking on condition of anonymity, said the damage to the underground floors is understood to be "quite bad".
Posted by: Water Modem || 11/01/2012 17:45 || Comments || Link || E-Mail|| [6551 views] Top|| File under:
Sandy Takes Out 25 Pct of Cell Towers
[An Nahar] Superstorm Sandy knocked out a quarter of the cell towers in an area spreading across 10 states, and the situation could get worse, federal regulators said Tuesday.

Many cell towers that are still working are doing so with the help of generators and could run out of fuel before commercial power is restored, the Federal Communications Commission said.

The landline phone network has held up better in the affected area, which stretches from Virginia to Massachusetts, the FCC said, but about a quarter of cable customers are also without service.

The FCC did not have an estimate for the number of people in the affected area.

Call centers for 911 service have held up relatively well, with only a few failures, according to FCC chairman Julius Genachowski. Calls to those centers are being rerouted, but operators may not be getting the automatic location information that 911 centers normally receive.

Posted by: Fred || 11/01/2012 00:00 || Comments || Link || E-Mail|| [6480 views] Top|| File under:
Africa Subsaharan
Some Zimbabwe Restrictions Lifted, but Money Remains Tight
The International Monetary Fund says it has relaxed restrictions on technical assistance to Zim-bob-we. Analysts say the Tuesday announcement, though, does not mean the southern African nation can access loans.

In a telephone interview, Zim-bob-we Finance Minister Tendai Biti said the government is still analyzing the IMF announcement that it had relaxed restrictions on technical assistance to the country.

But analyst John Robertson from Robertson Economic Information Services said Zim-bob-we is still far from qualifying for IMF financial support.

"The government has been crying for money and this is not money. This is advice. If we follow the advice we may qualify for financial assistance. The government has been hoping that we will simply get assistance," said Robertson.
Posted by: Au Auric || 11/01/2012 07:55 || Comments || Link || E-Mail|| [6487 views] Top|| File under:
Arabia
Kuwait Summons Critic of Emir in Widening Crackdown
[An Nahar] A Kuwaiti opposition figure said he has been summoned for questioning after allegedly criticizing the emir on television, as the Gulf state widened a crackdown on dissent.

"I will go to the public prosecution (on Wednesday) for interrogation on the accusation of undermining the status of the emir in a televised interview in August," former Islamist MP Faisal al-

Moslem

said on Twitter.



Moslem

is the sixth former opposition MP to have been summoned for interrogation on accusations of making public remarks critical of Emir Sheikh Sabah al-Ahmed al-Sabah.

The prosecution has also extended the detention of a former nationalist MP Mussallam al-Barrak for a day following his arrest on Monday and interrogation until late Tuesday, his lawyers said.

Barrak was accused of undermining the emir's status at a rally on October 15 when he warned against amending the disputed electoral law and also cautioned Kuwait was becoming autocratic.

Posted by: Fred || 11/01/2012 00:00 || Comments || Link || E-Mail|| [6477 views] Top|| File under:
Gunsex at Saudi Wedding Kills at Least 25
[An Nahar] A fire sparked by celebratory gunfire has killed at least 25 people at a wedding in Soddy Arabia


...a kingdom taking up the bulk of the Arabian peninsula. Its primary economic activity involves exporting oil and soaking Islamic rubes on the annual hajj pilgrimage. The country supports a large number of princes in whatcha might call princely splendor. When the oil runs out the rest of the world is going to kick sand in their national face...


, media reported on Wednesday.

The bullets struck electric decorations that triggered a short-circuit, igniting a women-only marquee at the wedding on Tuesday night in Eastern Province, said Al-Yaoum newspaper, citing civil defense chief General Abdullah Khsheiman.

Al-Yaoum, which is based in the province, said at least 28 people died in the fire, although various other reports put the

corpse count

at 25, all of them

women and kiddies

.

The governor of the oil-rich region, Prince Mohammed bin Fahd bin Abdul Aziz, ordered a prompt investigation into the incident, the Okaz daily reported.

Only women and small children were in the tent in line with strict rules of segregation in the ultra-conservative

Moslem

kingdom.
Posted by: Fred || 11/01/2012 00:00 || Comments || Link || E-Mail|| [6485 views] Top|| File under:
Britain
Mother murdered son for 'failing to learn the Koran'
Sara Ege used a stick to beat seven-year-old Yaseen "like a dog" if he couldn't recite passages from the Islamic text.

The beatings were so brutal that the boy died from his injuries, and his mother tried to burn the body to destroy the evidence, Cardiff Crown Court was told.

Yaseen was originally thought to have died in the house fire. But a post-mortem examination showed Mrs Ege had been beating and abusing her little boy in the months leading up to his murder.

In a video recording of her interview with police, Mrs Ege told them: "I was trying to teach him the Koran.

"I was getting more and more frustrated. If he didn't read it properly I would be very angry — I would hit him.
"We had a high target. I wanted him to learn 35 pages in three months.

"I promised him a new bike if he could do it. But Yaseen wasn't very good — after a year of practice he had only learnt a chapter."

The court heard Mrs Ege, 32, a university graduate, and her husband, Yousuf, had enrolled Yaseen in advanced classes at their local mosque.

They wanted him to become a hafiz — an Islamic term for someone who memorises the Koran.

Yaseen was coming to the end of a three-month trial period at the mosque, and Ege was keen for him to impress his Imam.

Mrs Ege told officers: "I was getting all this bad stuff in my head, like I couldn't concentrate, I was getting angry too much, I would shout at Yaseen all the time."

She also hit him with a hammer, a rolling pin and a slipper, as well as repeatedly punching him, the court heard.

She would allegedly lock him in the shed, tie him to a door, and force him to do press-ups.
Posted by: tipper || 11/01/2012 16:44 || Comments || Link || E-Mail|| [6507 views] Top|| File under:
UK's Cameron rocked by defeat in Europe budget vote
British Prime Minister
David Cameron
... has stated that he is certainly a big Thatcher fan, but I don't know whether that makes me a Thatcherite, which means he's not. Since he is not deeply ideological he lacks core principles and is easily led. He has been described as certainly not a Pitt, Elder or Younger, but he does wear a nice suit so maybe he's Beau Brummel ...
suffered a humiliating defeat in parliament on Wednesday after Conservatives rebelled over Europe, an issue that has divided his party for decades and helped bring down previous leaders.

Although the result carried no legal weight, the setback raised questions about Cameron's authority after months of missteps by his coalition government and it revived painful memories of Conservative infighting over Europe.

Cameron wants the European Union's


...the successor to the Holy Roman Empire, only without the Hapsburgs and the nifty uniforms and the dancing...


long-term budget to rise only in line with inflation, while opponents said it should be cut in real terms to reflect the bleak economic landscape at home and across Europe.

The rebels won the vote by 307 to 294 votes, a majority of 13, after they received support from the Labour Party, a generally pro-European group accused by Cameron of "rank opportunism".

"This is a time for Brussels to listen to the British people and do what we are all doing, and that is cutting our cloth," Conservative

politician

Mark Pritchard, one of the revolt's leaders, told Sky News.

Rebels said the vote - Cameron's first significant defeat in parliament since taking power in 2010 - could strengthen his position at budget talks in Brussels next month because he will be able to say his hands are tied by the British parliament.
Posted by: Fred || 11/01/2012 00:00 || Comments || Link || E-Mail|| [6493 views] Top|| File under:
China-Japan-Koreas
Two million to be moved in one of largest relocations in Chinese history
It is billed as the "final offensive" against extreme poverty in China's poorest province.

Between now and 2020, two million people are to be moved from their isolated mountain homes in Guizhou province as part of one of the single largest relocations in recent Chinese history.

It is a gargantuan task and one that will cost billions. But provincial authorities claim resettlement is the only way to eliminate the grinding rural poverty that continues to blight China's countryside even after one of the greatest economic booms in human history.

"Even if we build roads to reach them, provide drinking water to them and work to alleviate poverty there for another 50 years, the problem might not be addressed," Guizhou's party secretary, Zhao Kezhi, said earlier this year.

"[The mountains] … barely provide the conditions for sustaining life."
Posted by: tipper || 11/01/2012 17:14 || Comments || Link || E-Mail|| [6558 views] Top|| File under:
China 'makes first test flight' of new stealth fighter jet
China's second stealth fighter has made its first test flight, state media reported on Thursday, in a boost to the country's air capabilities even though the plane is unlikely to be deployed for years.

The J-31, the second stealth plane to be unveiled by China in less than two years, flew for 11 minutes on Wednesday morning, the state-run Global Times reported, citing an eyewitness. Photos posted online by Chinese military enthusiasts appeared to show the black-painted combat plane in mid-flight. Images of the aircraft were first leaked online in September.

China's first stealth fighter, the J-20, was unveiled in early 2011 but is not expected to enter service until 2018. The country's first aircraft carrier entered service last month, with others capable of carrying aircraft expected to follow.

The J-31 appears to be more mobile than the J-20, with its landing gear suggesting it is designed to be launched from an aircraft carrier, military expert Andrei Chang told AFP.

He said the J-31 appeared similar to the latest "fifth" generation of US-designed stealth fighters, but with a less powerful engine and a lower proportion of sophisticated radar-blocking composite materials.


So more like a 'four and a quarter' generation fighter...
Posted by: tipper || 11/01/2012 06:37 || Comments || Link || E-Mail|| [6488 views] Top|| File under:
Economy
Danish City to go Carbon Neutral by 2029
"Project Zero is actually a vision," says Christian Eriksen, Project Director, Project Zero A/S, the private firm charged with implementing the plan. "It's a vision of a CO2-neutral Sønderborg area, no later than 2029. Not done by cutting the main breaker and killing the power, but based on sustainable growth and creating bright green jobs."

"To do this," he adds, "we've adopted a holistic approach that's bottom-up. It's not just top-down, about planning and coming up with business and new technology to drive this forward. It's also very much about participation, about learning, and empowerment of our citizens and local companies."

Posted by: Bobby || 11/01/2012 14:21 || Comments || Link || E-Mail|| [6485 views] Top|| File under:
U.S. could hit debt ceiling by year's end
The U.S. government likely will hit its $16.4 trillion debt limit by year's end, giving more urgency to avoiding the fiscal cliff, the Treasury Department said.

Treasury officials said the country probably will reach its borrowing limit about the time Congress will be struggling with automatic tax hikes and draconian government spending cuts scheduled to go into effect Jan. 1, the Los Angeles Times reported Wednesday.

"It [the debt limit] adds to the cauldron of the dark brew," Mark Zandi, chief economist at Moody's Analytics, said, "that makes the disaster more disastrous."

The Congressional Budget Office and most economists predict 2013 will see another recession if nothing is done to prevent the convergence of tax increases and spending reductions known as the "fiscal cliff." Getting too close, or hitting, the debt ceiling likely would lead to another downgrade of the U.S. credit rating.
Posted by: Au Auric || 11/01/2012 07:58 || Comments || Link || E-Mail|| [6505 views] Top|| File under:
Greek death spiral raises heat for German-bloc creditors
Greece's debt-load is rising much faster than expected as the country spirals into a sixth year of depression, ratcheting up the pressure on Germany and Europe's creditor states to accept debt-forgiveness for the first time.

Finance minister Yannis Stournaras said public debt will reach 189pc of GDP, far higher than estimates of 179pc published just weeks ago.

The new estimates exceed the worst-case scenario sketched by the International Monetary Fund and demolish any hope that Greece can claw its way back to solvency. "Unless EU leaders come up with a sustainable solution and cut the debt burden, everything is going to fall apart in Greece," said Simon Derrick from BNY Mellon.

The Greek economy is still caught in a vicious circle. It will contract by further 4.5pc next year, while the budget deficit will remain stuck at 5.2pc, according to forecasts in the 2013 budget.

The EU-IMF Troika is expected to give Greece an extra two years until 2016 to meet budget targets but the issue has already been overtaken by events.

The IMF now fears that the debt will still be 150pc of GDP in 2020. It has already stated that it cannot take part in any further aid packages unless the debt in on track to fall below 120pc.

The German, Dutch, Finnish and Austrian governments have for now dug in their heels on "haircuts" for official creditors, an explosive political issue in their own parliaments.

All losses so far from Greece's default been concentrated on private investors. They have taken write-downs of 75pc, or nearer 85pc on current market prices. The scale of the debacle in Greece means that any future write-downs must come from taxpayers and the EU bail-out fund (EFSF).


Posted by: lotp || 11/01/2012 00:00 || Comments || Link || E-Mail|| [6483 views] Top|| File under:
Home Front: Politix
U.S. Aircraft Carrier Off The Coast Of The Rockaways As Part Of Federal Response To Sand
An aircraft carrier was spotted 3 miles off the coast of the Rockaways on Thursday afternoon.

Chopper 2 saw the military vessel in the Atlantic Ocean, a part of the federal response to superstorm Sandy.

It is a hopeful sight for folks in Queens, who were among some of the hardest hit residents during the storm.

The presence of the naval ship means the helicopters circling our area to survey the damage and provide relief are self-sufficient. They will not have to visit nearby airports for fuel as they supply troops and manpower to the devastated residents in the Rockaways and the Tri-State area.

The carrier is loaded with helicopters and is standing by to help folks evacuate if they have to.
Posted by: tipper || 11/01/2012 16:55 || Comments || Link || E-Mail|| [6551 views] Top|| File under:
India-Pakistan
4 policemen, IB man held in robbery case
[Dawn] Local police on Tuesday tossed in the slammer
Maw! They're comin' to get me, Maw!
their four personnel and one official of Intelligence Bureau over an armed robbery and recovered foreign and local notes valuing millions of rupees from their possession.

SP (city) Asif Iqbal told

news hound

s at Malik Saad Khan Police Lines that

gunnies

stopped moneychanger Arshad Ali at motorway interchange on Oct 24 and snatched a bag full of foreign and local currency notes when he was on the way to Chowk Yadgar Currency Exchange Market from Mardan in a car.

He said that the Paharipura police

started the paperwork but haven't done much else

against robbers and began investigation and later found out that some of the accused were

coppers

.

The SP said that with the help of sketches, the police tossed in the slammer
Maw! They're comin' to get me, Maw!
robbers, including police sub-inspector Noor Islam, constables Waseem, Kaleem and Shahzad, and an IB official.

He said that the police recovered 380,000 Saudi riyals (Rs0.38 million) and Rs2.1 million notes, two pistols and two kalashnikovs from their possession.

Mr Iqbal said that efforts were underway to arrest other members of the gang.

"It is basically a gang of around 10 people. It is involved in armed robberies in city areas of Beautiful Downtown Peshawar


...capital of Khyber Pakhtunkhwa (formerly known as the North-West Frontier Province), administrative and economic hub for the Federally Administered Tribal Areas of Pakistan. Peshawar is situated near the eastern end of the Khyber Pass, convenient to the Pak-Afghan border. Peshawar has evolved into one of Pakistan's most ethnically and linguistically diverse cities, which means lots of gunfire.


," he said.

Posted by: Fred || 11/01/2012 00:00 || Comments || Link || E-Mail|| [6483 views] Top|| File under: Govt of Pakistan
Science & Technology
16 Fisker Karmas Caught Fire During The Hurricane
A lot of cars ended up underwater in areas flooded by Hurricane Sandy over the past two days. But for already troubled Fisker, things got worse: Approximately 16 Karmas in Port Newark, New Jersey were submerged, then caught fire.

A witness told Jalopnik the extended-range luxury hybrids were "first submerged in a storm surge and then caught fire, exploded."

It's unclear exactly what happened, but looking at the photos posted on Jalopnik, the cars were severely damaged.

Fisker released a statement saying:
It was reported today that several Fisker Karmas were damaged by fire at the Port of Newark after being submerged in sea water during Superstorm Sandy. We can report that there were no injuries and none of the cars were being charged at the time.
Posted by: Au Auric || 11/01/2012 07:29 || Comments || Link || E-Mail|| [6482 views] Top|| File under:
Home Front: Culture Wars
Broward schools being asked to close on 2 Muslim holidays
Broward County public schools are being asked to close for two Islamic holidays a year under a controversial proposal before the district's Diversity Committee.

The request, from the Florida chapter of the Council on American Islamic Relations, or CAIR, would make Broward the first in Florida and one of only a few districts in the country to add

Moslem

holidays into its calendar. Broward and Palm Beach County schools generally close on major Christian and Jewish holidays.

The Islamic holidays requested, which fall on different days depending on the year, are Eid al-Fitr -- the end of Ramadan -- and Eid-al Adha, which marks the end of Hajj, the annual pilgrimage to Mecca.

"This is about inclusive diversity, and the

Moslem

community has too long been excluded," said Roland Foulkes, chairman of the Diversity Committee, which will debate the proposal Thursday night. "This is long overdue, and we need to move beyond the lip service of diversity in the community and reflect the full diversity of everyone."
Posted by: Au Auric || 11/01/2012 07:35 || Comments || Link || E-Mail|| [6499 views] Top|| File under: Global Jihad
Who's in the News
49
[untagged]
3
Govt of Syria
3
Govt of Pakistan
2
Hezbollah
2
Arab Spring
1
Global Jihad
1
Govt of Iran
1
Palestinian Authority
1
Taliban
1
Thai Insurgency
1
al-Qaeda
1
al-Qaeda in Europe
1
al-Qaeda in Iraq
1
al-Shabaab
Bookmark
E-Mail Me
The Classics
The O Club
Rantburg Store
The Bloids
The Never-ending Story
Thugburg
Gulf War I
The Way We Were
Bio
Merry-Go-Blog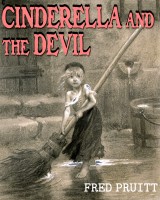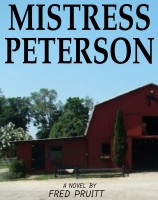 On Sale now!


A multi-volume chronology and reference guide set detailing three years of the Mexican Drug War between 2010 and 2012.

Rantburg.com and borderlandbeat.com correspondent and author Chris Covert presents his first non-fiction work detailing the drug and gang related violence in Mexico.

Chris gives us Mexican press dispatches of drug and gang war violence over three years, presented in a multi volume set intended to chronicle the death, violence and mayhem which has dominated Mexico for six years.
Click here for more information


Meet the Mods
In no particular order...


Steve White
Seafarious
Pappy
lotp
Scooter McGruder
john frum
tu3031
badanov
sherry
ryuge
GolfBravoUSMC
Bright Pebbles
trailing wife
Gloria
Fred
Besoeker
Glenmore
Frank G
3dc
Skidmark
Alaska Paul



Better than the average link...



Rantburg was assembled from recycled algorithms in the United States of America. No trees were destroyed in the production of this weblog. We did hurt some, though. Sorry.
3.238.199.4

Help keep the Burg running! Paypal: