-Lurid Crime Tales-
FBI Agent In Petraeus Case Removed After Sending Shirtless Photos To Jill Kelley
Oh good grief. Do we have any federal law enforcement agency that can behave itself?

The federal agent who launched the investigation that eventually led to the resignation of CIA director David Petraeus was taken off the case during the summer over concerns that he "might have grown obsessed with the matter," The Wall Street Journal reports.

The FBI agent began the inquiry on behalf of a friend, Jill Kelley, who reportedly received about a half a dozen hostile emails from Petraeus' mistress Paula Broadwell.
The agent referred the matter to a cyber crimes unit but was prohibited from the any role in the investigation after the FBI found out that he sent shirtless photos of himself to Kelley, people familiar with the probe told The WSJ.

After being barred from the case, the agent contacted representative David Reichert (R-Wash.) out of concern that senior FBI officials were going to "sweep the matter under the rug," according to two officials familiar with the matter.

The WSJ also provides details about the emails sent from Broadwell to Kelley:
Ms. Broadwell allegedly used a variety of email addresses to send the harassing messages to Ms. Kelley, officials said. One asked if Ms. Kelley's husband was aware of her actions, according to officials. In another, the anonymous writer claimed to have watched Ms. Kelley touching "him'' provocatively underneath a table, the officials said.

The new developments raise questions about how the FBI handled the case, The WSJ notes.
Posted by: Steve White || 11/13/2012 00:00 || Comments || Link || E-Mail|| [6470 views] Top|| File under:
-Short Attention Span Theater-
Dutch Man Dies at Viagra-Fueled Sex Party
[An Nahar] A Dutch man died of a heart attack at a sex party after he apparently took a mix of recreational drugs and Viagra, a popular Dutch daily reported on Monday.

The man, only identified as Luc W., 43, was attending a "swingers party" in Belgium when he suffered a heart attack and collapsed, the Algemeen Dagblad reported.

"It was highly likely the victim used drugs and possibly also Viagra," the paper said of the incident, which happened early Sunday in the

Phlegmish

town of Essen, just across the southern Dutch border.

"The party took place in a converted garage. Around 4:00 am (0300 GMT) things went wrong," the AD reported, saying the victim "could not be revived."

The victim's unnamed wife described him as a "lovable man."

"Luc was a trucker and did not sleep a lot. Doctors had warned him before that his arteries were clogging up," she said.

Posted by: Fred || 11/13/2012 00:00 || Comments || Link || E-Mail|| [6473 views] Top|| File under:
Odor-Eliminating Pants are Hot Seller in Japan
[An Nahar] Underpants which are claimed to neutralize the smell of flatulence are proving a hit in Japan, whose hard-working businessmen seem to like the idea of breaking wind without getting rumbled.

A Japanese textile company has developed a range of underwear which it says prevent unwelcome odors.

"It took us a few years to develop the first deodorant pants that are comfortable enough to wear in daily life but efficient in quickly eliminating strong smells," said Nami Yoshida, a spokeswoman for the company, Seiren.

"At first we thought about selling them to those who require nursing care and to hospitals.

"But to our surprise, lots of ordinary people, like businessmen who are in positions that require them to see people on a daily basis, bought them," she said.

The underwear is manufactured with niff-absorbing ceramic particles in the material fibers.

Seiren developed the technology after being contacted by a doctor who wanted something to disguise the regular parps emitted by people suffering from irritable bowel syndrome.

The company's range has now expanded to 22 items, including socks that prevent feet from smelling and t-shirts that mask the whiff of sweaty armpits.

Posted by: Fred || 11/13/2012 00:00 || Comments || Link || E-Mail|| [6461 views] Top|| File under:
Afghanistan
Top U.S. Commander in Afghanistan Is Linked to Petraeus Scandal
Gen. John Allen, the top American and NATO commander in Afghanistan, is under investigation for what a senior defense official said early Tuesday was "inappropriate communication'' with Jill Kelley. In a statement released to reporters on his plane en route to Australia early Tuesday, Defense Secretary Leon E. Panetta said that the F.B.I. had informed him on Sunday of its investigation of General Allen. General Allen told Pentagon officials he had done nothing wrong.

Although General Allen will remain the commander in Afghanistan, Mr. Panetta said that he had asked President Obama to put on hold General Allen's nomination to be the commander of American forces in Europe and the Supreme Allied Commander of NATO. General Allen is now in Washington for what was to be his confirmation hearing as commander in Europe. That hearing will now be delayed.


Erdogan of Turkey has stripped the top levels of the army of anyone who shows signs of old-fashioned guarding Turkey's secularism, Morsi is starting to do the same in Egypt. A paranoid Might wonderif the same kind of thing is happening here -- it's not been long since General McChrystal was summarily booted out for speaking his mind to that Rolling Stone reporter.

Erdogan will discover as Stalin did that armies are led, not ordered. If you remove or execute your best generals then your army won't fight very well. Stalin had his Finland, and Erdogan may yet have his Syria.
Posted by: Anguper Hupomosing9418 || 11/13/2012 01:33 || Comments || Link || E-Mail|| [6464 views] Top|| File under:
Britain
BBC news head, deputy quit
[Bangla Daily Star] The BBC's director of news, Helen Boaden, and her deputy, Stephen Mitchell, have "stepped aside" as the fallout from the Newsnight scandal continues.

BBC confirmed Boaden and Mitchell were stepping away from day-to-day management of BBC News yesterday morning, as the corporation was facing widespread criticism after it emerged that George Entwistle, who resigned as director general late on Saturday, will receive a full year's salary of £450,000 in lieu of notice -- despite only being in the job for 54 days.

Boaden will be replaced on a temporary basis by Fran Unsworth, head of the BBC newsroom. The Radio 4 Today programme editor Ceri Thomas will take over Mitchell's deputy role in an acting capacity.

Yesterday's announcement came after Ken MacQuarrie, director of BBC Scotland, reported his findings into the Newsnight story on 2 November that mistakenly linked a Conservative peer to allegations of child sexual abuse.

Posted by: Fred || 11/13/2012 00:00 || Comments || Link || E-Mail|| [6462 views] Top|| File under:
Economy
Wealthy dump assets
Fearing an increase in capital gains and dividend taxes, many of the rich are unloading stocks, businesses and homes before the end of the year.

Wealth advisors say that with capital-gains taxes potentially going to 25 percent from 15 percent, and other possible increases in the dividend tax, estate tax and other taxes, many clients are selling now to save millions in taxes.

"Under almost any scenario, it makes sense to take the gains this year," said Gregory Curtis, chairman and managing director of Greycourt & Co. "Clients aren't selling willy nilly. But if they can and they have a huge gain, they're selling now."
Posted by: Dale || 11/13/2012 06:54 || Comments || Link || E-Mail|| [6469 views] Top|| File under:
Hostess Brands permanently closing 3 bakeries following employee strike
[Washington Post] Hostess Brands Inc. is permanently closing three bakeries following a nationwide strike by its bakers union.

The maker of Twinkies, Ding Dongs and Wonder Bread said Monday that the strike has prevented it from producing and delivering products, and it is closing bakeries in Seattle, St. Louis and Cincinnati. The facilities employ 627 workers.

Hostess, based in Irving, Texas, operates 36 bakeries nationwide and has about 18,300 employees. It warned earlier this month that the strike, by about 30 percent of its workforce, could lead to bakery closures.

"We deeply regret this decision, but we have repeatedly explained that we will close facilities that are no longer able to produce and deliver products because of a work stoppage — and that we will close the entire company if widespread strikes cripple our business," Hostess Brands CEO Gregory F. Rayburn said.
Posted by: Fred || 11/13/2012 00:00 || Comments || Link || E-Mail|| [6476 views] Top|| File under:
Oil Drifts as Fiscal Cliff Looms over U.S. Economy
[An Nahar] Oil prices drifted Monday as traders worried about the threat to the U.S. Economy if lawmakers and President Barack Obama don't reach an agreement to avoid automatic tax hikes and spending cuts.

Benchmark crude for December delivery was down 23 cents to $85.84 a barrel at late afternoon Bangkok time in electronic trading on the New York Mercantile Exchange. The contract rose 98 cents to finish at $86.07 per barrel on the Nymex on Friday.

Obama and congressional leaders face a Jan. 2 deadline to reach an agreement or at least come up with a framework to deal with expiring Bush-era tax cuts and automatic spending cuts to defense and domestic programs -- known as the "fiscal cliff."

Posted by: Fred || 11/13/2012 00:00 || Comments || Link || E-Mail|| [6462 views] Top|| File under:
IEA: U.S. to Become World's Biggest Oil Producer
[An Nahar] The United States is to become the world's top oil producer around 2020, the International Energy Agency said on Monday, overtaking Soddy Arabia


...a kingdom taking up the bulk of the Arabian peninsula. Its primary economic activity involves exporting oil and soaking Islamic rubes on the annual hajj pilgrimage. The country supports a large number of princes in whatcha might call princely splendor. When the oil runs out the rest of the world is going to kick sand in their national face...


until the middle of that decade.


Not if B.O. has anything to do with it. And he does.


"The recent rebound in U.S. oil and gas production ... is spurring economic activity ... and steadily changing the role of North America in global energy trade," the agency said in its annual outlook on the energy markets of tomorrow.

It also said the price of oil will reach $125 a barrel in 2035, up from the current price of about $107.

Driven by an increased demand from emerging nations, the forecast was an increase from $120 predicted a year ago, the OECD-linked energy watchdog said in the assessment of the energy markets.

As for the global thirst for oil, it will show few signs of abating over the next two decades driven by demand from emerging nations, the IEA said.

Oil demand will increase by 14 percent between now and 2035 to reach 99.7 million barrels a day, the watchdog added.

Posted by: Fred || 11/13/2012 00:00 || Comments || Link || E-Mail|| [6463 views] Top|| File under:
Europe
Spain's Top Paper Begins Laying off Journalists
[An Nahar] Spain's top daily newspaper El Pais began delivering redundancy notices on Monday to nearly one-third of its staff including some of the paper's best-known writers.

Last month El Pais, part of heavily indebted Spanish media group Prisa, announced there would be 129 layoffs and 20 early retirements, bringing the total number of job cuts to 149 out of about 460 staff.

All remaining staff are being forced to take a 15-percent pay cut as the paper struggles against a slump in advertising and the rise of Internet news, where profits are hard to come by.

On Monday, the journalists began to hear who will be forced to depart the newspaper, born in 1976 during Spain's transition to democracy after the dictatorship of Francisco Franco.
Posted by: Fred || 11/13/2012 00:00 || Comments || Link || E-Mail|| [6461 views] Top|| File under:
The Grand Turk
Erdogan suggests shift from dollars to gold
During his stay in Indonesia, Prime Minister Recep Tayyip Erdoğan brought up an interesting suggestion for the International Monetary Fund.

Stating that although IMF assistance may appear to be a prescription for some nations, in fact quite the opposite, the fund has often caused serious problems for countries in trouble, Erdoğan asks why it is that the fund uses dollars instead of gold.

Expressing that he doesn't feel it is right for the IMF to act according to one nation's currency, Erdoğan states, "The IMF extends aid on a who, where, how and on what conditions bases. For example, if the IMF is under the influence of any single currency then what, are they going rule the world based on the exchange rates of that particular currency?

Why do we not switch then to a monetary unit such as gold, which is at the very least an international constant and indicator which has maintained its honor throughout history. This is something to think about."

Explaining that Turkey had to pay a heavy price for the agreement they made with the IMF, Erdoğan stated, "We have not made a stand-by agreement for the past three periods. In April, we will have zeroed out our debt completely and we have no intentions of working with the IMF again."

Prime Minister Erdoğan went on to state: "One would hope that the IMF would help countries in trouble, however at present this is not the case. This is what we need to achieve."

Erdoğan also said he believed the United Nations, the International Monetary Fund, the Organization for Security and Co-operation n Europe (OSCE) and the Organization for Co-operation and Development (OECD) need to all undergo a reform.
Posted by: tipper || 11/13/2012 09:16 || Comments || Link || E-Mail|| [6461 views] Top|| File under:
India-Pakistan
Afghan killed over enmity
[Dawn] An Afghan national was stabbed to death over an enmity here on Sunday, police said.

The Saddar Berooni police identified the alleged killers as Mirza Gul and his brother Sada Gul. The police said the two brothers had come from Afghanistan to take

Dire Revenge™

of their father Ahmed Gul's murder in their country 25 years back.

Marina Bibi complained to the police that hardly her husband Abdul Qayyum had left his Girja Road house at around 8.30am for his workplace when he was intercepted by his rivals in the street. The attackers slashed Qayyum's throat and stabbed him repeatedly, killing him on the spot, she added.

She said as Qayyum had no children from his first wife Gul Dana, he married her in 2004 and had five children. She said since Qayyum was involved in the murder of Ahmad Gul in Afghanistan, he along with his first wife migrated to Beautiful Downtown Peshawar


...capital of Khyber Pakhtunkhwa (formerly known as the North-West Frontier Province), administrative and economic hub for the Federally Administered Tribal Areas of Pakistan. Peshawar is situated near the eastern end of the Khyber Pass, convenient to the Pak-Afghan border. Peshawar has evolved into one of Pakistan's most ethnically and linguistically diverse cities, which means lots of gunfire.


in 1987. In 1992, the couple came to Rawalpindi and settled here.

Ms Marina said on hearing her husband's screams, she along with her brother and Gul Dana reached the spot but Qayyum died before he could be taken to hospital. She said the alleged killers escaped in a white car.

Sohail Zafar, the police inspector who is leading the investigation into the murder, said a team had been formed to trace the suspected killers.

Posted by: Fred || 11/13/2012 00:00 || Comments || Link || E-Mail|| [6461 views] Top|| File under:
Promotion of iodised salt: Fata officials oppose hiring of clerics
[Dawn] Officials at the Fata Directorate of Health has opposed the hiring of the service of religious leaders for promotion of iodised salt in tribal area fearing certain complications, it is learnt.

"Keeping in view the

Learned Elders of Islam

's involvement to scale up awareness of anti-polio


...Poliomyelitis is a disease caused by infection with the poliovirus. Between 1840 and the 1950s, polio was a worldwide epidemic. Since the development of polio vaccines the disease has been largely wiped out in the civilized world. However, since the vaccine is known to make Moslem pee-pees shrink and renders females sterile, bookish, and unsubmissive it is not widely used by the turban and automatic weapons set...


vaccination, officials have opposed the idea to engage

holy man

s to promote iodised salt in four tribal agencies," an official told Dawn on Sunday.

The official said the idea under which

Learned Elders of Islam

would ask their followers in mosques in favour of using iodised salt was not workable and therefore, it was suggested to involve schoolteachers in the campaign.

He said the Unicef's plan to run campaign in Orakzai, Bajaur, Khyber and Mohmand agencies by recruiting prayers leaders and

holy men

was opposed in two meetings with the Fata Directorate of Health officials in view of the past experiences, especially those of anti-polio vaccination campaigns.

The official said an NGO was already running the said project in parts of Fata.

According to him, the argument for disapproval of the plan was failure of anti-polio campaigns.

"The role of

Learned Elders of Islam

in public awareness can not be denied but their involvement in every campaign entailed complications. The plan was opposed because it would be very difficult to bribe pay off pay to every mullah," he said.

Sources said assigning any role to

holy man

s in donor-sponsored health advocacy projects, including the one meant for promotion of use of iodine to contain goiter, in Khyber-Pakhtunkhwa


... formerly NWFP, still Terrorism Central...


and Fata had turned out to be a futile exercise and counterproductive.Background interviews with health department's officials and representatives of donor agencies showed that they were unanimous that employing religious leaders to advocate for oral polio vaccine coupled with haphazard mobilisation drive by the departments and NGOs had caused a setback instead of creating public awareness.


I'm 65 years old. I've been all over a good part of the world, to include some fairly primitive areas. I've never seen a case of goiter. And they're just now reluctantly accepting the introduction of iodized salt.
Posted by: Fred || 11/13/2012 00:00 || Comments || Link || E-Mail|| [6461 views] Top|| File under: Govt of Pakistan
International-UN-NGOs
Venezuela Aspires to U.N. Human Rights Council
[Latino.Fox News] The U.N. General Assembly will select today 18 new members for its Human Rights Council, and outrage is roaring in some circles over the fact that Venezuela is one of the candidates.

Other countries human rights


...which are usually open to widely divergent definitions...


groups have criticized as unqualified candidates are Ivory Coast, Æthiopia, Gabon, Kazakhstan and Pakistain.

The Human Rights Council was created in March 2006 to replace the U.N.'s widely discredited and highly politicized Human Rights Commission. But the council has also been widely criticized for failing to change many of the commission's practices, including putting much more emphasis on Israel than on any other country and electing candidates accused of serious human rights violations.

Among those leaving the 47-member council at the end of this year are China, Cuba and Russia.

In the case of Venezuela, critics say President Hugo Chavez accumulated near-absolute power over the past decade thanks to his control of the National Assembly and the media, friendly judges in the courts, and pliant institutions such as the Central Bank. "Venezuela under Mr. Chavez has no place at this table," said the Washington Post in its editorial page Sunday.

Chavez, who last month won one of the closest elections in Venezuela's history, announced in July his decision to pull out Venezuela from the American Convention on Human Rights, considered one of the pillars of the legal regulations aimed at defending human rights in the Americas. The announcement was followed a few days later by a Human Rights Watch


... dedicated to bitching about human rights violations around the world...


report stating that Venezuelan government "freely intimidates, censors and prosecutes its critics."

Regarding the controversial U.N. vote scheduled for Monday, Amnesia Amnesty International's U.N. representative, Jose Luis Dias, said member states "should return a blank ballot if they feel a candidate does not meet the high human rights standards expected of council members."
Posted by: Fred || 11/13/2012 00:00 || Comments || Link || E-Mail|| [6462 views] Top|| File under:
Who's in the News
38
[untagged]
5
Govt of Pakistan
3
Govt of Syria
3
al-Shabaab
3
Jamaat-e-Islami
2
Hezbollah
1
Govt of Sudan
1
al-Qaeda
1
Hamas
1
Hizb-ut-Tahrir
1
Palestinian Authority
1
Lashkar e-Jhangvi
1
al-Qaeda in Pakistan
1
Ansar Dine
Bookmark
E-Mail Me
The Classics
The O Club
Rantburg Store
The Bloids
The Never-ending Story
Thugburg
Gulf War I
The Way We Were
Bio
Merry-Go-Blog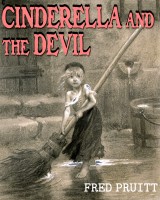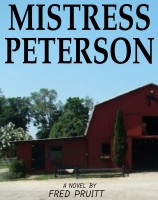 On Sale now!


A multi-volume chronology and reference guide set detailing three years of the Mexican Drug War between 2010 and 2012.

Rantburg.com and borderlandbeat.com correspondent and author Chris Covert presents his first non-fiction work detailing the drug and gang related violence in Mexico.

Chris gives us Mexican press dispatches of drug and gang war violence over three years, presented in a multi volume set intended to chronicle the death, violence and mayhem which has dominated Mexico for six years.
Click here for more information


Meet the Mods
In no particular order...


Steve White
Seafarious
Pappy
lotp
Scooter McGruder
john frum
tu3031
badanov
sherry
ryuge
GolfBravoUSMC
Bright Pebbles
trailing wife
Gloria
Fred
Besoeker
Glenmore
Frank G
3dc
Skidmark
Alaska Paul



Better than the average link...



Rantburg was assembled from recycled algorithms in the United States of America. No trees were destroyed in the production of this weblog. We did hurt some, though. Sorry.
44.192.254.246

Help keep the Burg running! Paypal: