Mother of Nigerian Finance Minister Freed from Kidnappers
[An Nahar] The elderly mother of Nigeria's finance minister was on Friday freed from kidnappers after being

kidnapped

from her home in the country's south last weekend in a crime that shocked the country, police said.

Details of the release were unclear and there was no indication of whether a ransom was paid to free the 82-year-old Kamene Okonjo, whose daughter Ngozi Okonjo-Iweala is a high-profile minister and ex-World Bank managing director.

"She

has been sprung

," police

front man

Frank Mba told Agence

La Belle France

Presse. "She is in good health." He declined to provide further details other than to say that she was freed earlier Friday.

The minister's

front man

issued a statement confirming the release, but also without providing further details.

One local television station reported that the mother had been dropped off from a

cycle of violence

on Friday morning, but the information could not be immediately confirmed.

Kamene Okonjo was

kidnapped

Sunday at her home in Delta state in the country's Niger Delta region, where ransom kidnappings occur regularly.

Local media reported that a gang of

gunnies

went to the house -- locally called a "palace" due to her husband's position as a traditional ruler in the area -- in broad daylight in the afternoon.

When Kamene Okonjo, a professor, went outside to offer drinks to laborers carrying out work around the front gate, the

gunnies

emerged from hiding and seized her.

Some reports said one of the suspects went inside to steal her handbag. The victim's husband was said to have been away.

Posted by: Fred || 12/15/2012 00:00 || Comments || Link || E-Mail|| [336071 views] Top|| File under:
Man Tries To Drown Wife In Dog Bowl After Fight Over Frozen Pizza
[Tampa.CBSLocal] Orange City police say a man tried to kill his wife by holding her head in a dog bowl full of water after they fought over pizza.

Police arrested Richard Watson, 47, after they received a violent disturbance report in an apartment.

According to the police report, Debra Watson started watching the "12-12-12" benefit concert while her husband was in another room and he joined her after his show was over.

The two then got into a fight about the frozen pizza that was cooked after Richard Watson complained the crust was "raw" and flung his dinner plate on the floor. Debra Watson also threw her plate on the floor in response.

Police say that is when Richard Watson tackled his wife, grabbed her head, and shoved her face into the dog's water bowl.

"She felt her life was going to end," Orange City Commander Jason Sampsell told the Daytona Beach News-Journal.

The paper reports that Debra was able to break free, but then her husband backed her against a corner and tried to strangle her.
Posted by: Fred || 12/15/2012 00:00 || Comments || Link || E-Mail|| [336090 views] Top|| File under:
-Short Attention Span Theater-
Russian circus trainer saves elephants with vodka
[Click Orlando] Two elephants that were forced out of a trailer and into the frigid Russian winter were saved by vodka, their trainers claim.
So this elephant walks into a barroom and sez "Gimme a gallon of vodka!"
The bartender slams it down and sez "That'll be 220 rubles!"
The elephant pays up and slams it down.
The bartender leans his elbows on the bar and sez "Y'know, we don't get many elephants in here..."
And the elephant sez: "And you ain't gonna get many more at 220 rubles a gallon!"
The circus animals were evacuated from their trailer when it caught fire and had to wait outside for a truck that could take them to an emergency shelter -- in this case, a community college's gym.
[CRUNCH!]
"Jumbo! What're y'doin' to our circus trailer!"
"I'm breakin' down this wall! [CRUNCH!] Gimme a trunk, will ya?"
"But where're ya goin'?"
"Out for a drink!"
"Wait a minute! Lemme get my Dumbo hat!"
To keep the animals warm, trainer Leonid Labo gave them each 2.6 gallons of vodka mixed with warm water, which the local zoo's director credited with keeping the animals from getting frostbite, according to the AP. A veterinarian said the elephants only had frostbite on the tips of their ears.
"How cold was it, Johnny?"
"Cold enough to frostbite a liquored-up elephant's arse ears!"
Posted by: Fred || 12/15/2012 11:18 || Comments || Link || E-Mail|| [336065 views] Top|| File under:
TLC orders 'Best Funeral Ever' reality show
[Insidetv.EW] TLC is ready to put the "fun" back into funeral.


"And now, ladies and gentlemen, for your entertainment pleasure, here's Episode One of 'Burying Grandmaw'!"


The network has ordered a special/backdoor pilot, Best Funeral Ever, that goes behind-the-scenes of a unconventional funeral parlor.


"As you can see, Barbara, we're embalming the old girl with bourbon..."


At the Golden Gate Funeral Home, Dallas-based funeral director John Beckwith, Jr. works with the families to create a central theme for a memorial and then throws a wild party.
Oh, when I die, bury me
In my high top Stetson hat;
Put a twenty-dollar gold piece on my watch chain
God'll know I died standin' pat.
Examples include a Christmas-inspired funeral complete with reindeer, elves and snow,


... as in "Jingle All the Way to the End"...


and a singer known for his famous rib sauce jingle remembered at a BBQ-themed funeral -- including live pigs, praise dancers, and a BBQ sauce fountain where loved ones dip a ceremonious rib to say goodbye.
I want six crap shooters for pall bearers.
Chorus girl to sing me a song.
Put a jazz band on my hearse wagon.
Raise Hell as I roll along.
"We're going to make these families extremely happy at the worst moments of their lives," Beckwith says.
"... and then extremely embarrassed for the rest of their lives..."

Roll out your rubber tired carriage,
Roll out your old time hat.
Twelve men going to the graveyard
And eleven coming back.
Posted by: Fred || 12/15/2012 00:00 || Comments || Link || E-Mail|| [336083 views] Top|| File under:
Man suffers heart attack dancing to 'Gangnam style'
[KSAT] A father of three collapsed and died from a heart attack after dancing to Psy's "Gangnam Style" at his office Christmas party in Blackburn, England.

Eamonn Kilbride, 46, an IT manager at Thwaites brewery, had been enjoying an office party at a country club with his wife, Julie, on Saturday night. Julie Kilbride told The Sun that her husband had been on a stage dancing and making a fool of himself "entertaining everybody." Shortly after, he collapsed.

After failed attempts at resuscitation, Kilbride was rushed to Royal Blackburn Hospital, where paramedics pronounced him dead a short time later. A coroner's report indicated Eamonn Kilbride died from acute heart failure, a condition which can be exacerbated by vigorous exercise.


That's why I try never to move...
Posted by: Fred || 12/15/2012 00:00 || Comments || Link || E-Mail|| [336075 views] Top|| File under:
-Signs, Portents, and the Weather-
Two Strong Quakes Strike Off California
[An Nahar] A strong 6.4-magnitude earthquake struck off the coast of

Caliphornia

early Friday immediately followed by a 6.1-magnitude temblor, according to the U.S. Geological Survey.

There were no immediate reports of damage or casualties from the earthquakes, which took place 262 kilometers (163 miles) and 93 kilometers (58 miles) off the coast, respectively, according to seismologists.

There was no immediate warning of any tsunami from the quakes.


Options on Nevada waterfront lots jumped 18 percent...
Posted by: Fred || 12/15/2012 00:00 || Comments || Link || E-Mail|| [336074 views] Top|| File under:
Africa North
Mauritanian president returns from France
[Magharebia] Mauritanian President Mohamed Ould Abdel Aziz returned to Nouakchott on Thursday (December 13th), ANI reported. After completing treatment in France for a bullet wound and spending a few days in Mauritania, he returned to Paris on November 30th to undergo new medical procedures. On October 13th, the 55-year-old president was shot by a soldier in what the government has described as an accident.
Posted by: Fred || 12/15/2012 00:00 || Comments || Link || E-Mail|| [336068 views] Top|| File under:
Bangladesh
BCL embarrasses AL, its associates
[Bangla Daily Star] Top leaders of ruling Awami League and its associated bodies feel embarrassed at Bangladesh Chhatra League's
... the student wing of the Bangla Awami League ...
criminal activities, including the Bishwajit murder.


Embarrassment is a start, I s'pose...

As the much-talked-about killing has made the government and AL high-ups furious, party leaders believe the time has come to take "strict decision" against BCL.

At least four top leaders, who include two senior ministers, didn't even want to talk about BCL, when The Daily Star approached them for comments.

A few others said they feel embarrassed after Bishwajit was hacked to death by a group of Chhatra League brutes in broad daylight during the December 9 opposition blockade.

They think much of their "achievements in recent months" and "regained public sympathy" following Jamaat-Shibir's countrywide attack on police has been ruined because of Chhatra League.

In these circumstances, Prime Minister Sheikh Hasina

...Bangla dynastic politician and current Prime Minister of Bangladesh. She has been the President of the Bangla Awami League since 1981. She is the eldest of five children of Sheikh Mujibur Rahman, the founding father of Bangladesh. Her party defeated the BNP-led Four-Party Alliance in the 2008 parliamentary elections. She has once before held the office, from 1996 to 2001, when she was defeated in a landslide...
yesterday directed the leaders of her party's associated bodies to remain alert so that none can infiltrate into their organizations with a plot to tarnish the image of the government.

"We are in power. People of vested interests will try to change their political colour and engage the party in different anti-organizational activities. Remain careful about it," said Hasina, also the chief of AL and its different associated bodies.

The PM was addressing a discussion marking Martyred Intellectuals Day in the capital.

AL's two influential associated bodies Jubo League


... the youth wing of the Bangla Awami League...


and Swechchhasebak League reportedly kept their workers away from the street showdown during the BNP's hartal


... a peculiarly Bangla combination of a general strike and a riot, used by both major political groups in lieu of actual governance ...


on Tuesday and Thursday after Bishwajit was killed by Jagannath University unit BCL men.

Jubo League Chairman Omar Faroque Chowdhury said they had directed their party men not to be violent in any circumstances during the opposition blockade and hartal.
Posted by: Fred || 12/15/2012 00:00 || Comments || Link || E-Mail|| [336068 views] Top|| File under:
Caribbean-Latin America
Chavez Suffered 'Complications' but Recovering
[An Nahar] Venezuela's President Hugo Chavez experienced "complications," including bleeding,


"Cheez, nurse! Get a bucket! Quick!"


during his cancer surgery, but is showing positive signs of recovery, senior aides said Thursday.


"Doctor Kildare! Code Blue! Doctor Casey! Code Blue! Doctor Quincy, pick up the white courtesy phone...!"


During his treatment, 58-year-old Chavez had suffered "bleeding that required the adoption of corrective measures," Communications Minister Ernesto Villegas said in a television and radio address.


"Not that sponge, nurse! The big one, the rubber one!"


It was the first time Venezuelan officials had acknowledged complications in the six hours of surgery that Chavez underwent on Tuesday in Havana.


"No, really, he's fine... Mostly."


Chavez is undergoing "a progressive and favorable recovery," Villegas told the nation,


"He hasn't coded yet has he?... No, don't unplug that yet!"


warning that this "requires a precautionary time" due to "the complexity of the operation and also because of complications that arose."
"Do you think you can get it back in, doctor?"
"I can get it back in. I'm just not sure it'll stay."
Vice President Nicolas Maduro, the former foreign minister to whom Chavez bequeathed the reins of power before flying to Havana on Monday, also said that the president's condition was improving.


"No, no! He's breathing and everything! Mostly."


"In the last hours the process of recovery has evolved from stable to favorable," Maduro said, describing it as one of "progressive recovery."
Posted by: Fred || 12/15/2012 00:00 || Comments || Link || E-Mail|| [336075 views] Top|| File under:
Outlook for Chavez Darkens, Doctors Say
[Online.WSJ] Venezuelan President Hugo Chavez's cancer is most likely terminal given the disease's recurrences, and while the president may bounce back for periods, his health is increasingly at risk, say several leading cancer specialists not involved in the treatment.


I've always thought "mets" was synonymous with "goner."


Mr. Chavez is recovering from surgery in Cuba this week after the president said malignant cells reappeared for a third time in his abdomen. Venezuela's government hasn't disclosed what type of cancer he has or what the surgery was for. But it has described the more than six-hour operation as "complex and delicate" and said Mr. Chavez might not be back in Caracas in time for his Jan. 10 inauguration for a new term after 14 years in power.
Posted by: Fred || 12/15/2012 00:00 || Comments || Link || E-Mail|| [336066 views] Top|| File under:
India-Pakistan
Pakistani court bails acid attack parents: lawyers
[Dawn] A Pak court granted bail on Friday to a couple who confessed to murdering their daughter with acid, citing lack of evidence and witnesses, lawyers said.


You've got a dead, half-dissolved kid, two parents standing over what's left of the body, and that's not enough evidence...


Police tossed in the clink
... anything you say can and will be used against you, whether you say it or not...
Mohammad Zafar and his wife Zaheen Akhtar a week after the October 29 attack on their 15-year-old daughter Anusha, who died in agony from horrific burns in Pakistain-administered

Kashmire

after allegedly looking at boys.


Oh, well, hell, that's reason enough to kill her. I'm surprised they didn't gouge her eyes out before dissolving her.


But district and sessions judge Munir Gilani granted bail because "police had no evidence and they could produce no witnesses," public prosecutor Mohammad Ali Rathor told

news hound

s.

"The court found it a weak case and, giving the benefit of doubt, granted bail to her parents," he said. "No one appeared on behalf of

the dear departed

girl and no human or women rights activists came to pursue the case."


Does anybody see an elemental flaw in the Pak legal system or semblance thereof? Anyone? Bueller?


Defence lawyer Riaz Naveed Butt said the couple were released in Kotli, 130 kilometres (80 miles) north of regional capital Muzaffarabad, after depositing bonds worth 100,000 rupees ($1,020) each.


The state presumably has no function to act as the injured party in cases that in infidel countries would be billed as "State vs. Mohammad Zafar et al."
Posted by: Fred || 12/15/2012 00:00 || Comments || Link || E-Mail|| [336069 views] Top|| File under:
Southeast Asia
Cambodia snubs critical UN rights envoy
[Bangla Daily Star] The UN human rights


...which are often intentionally defined so widely as to be meaningless...


envoy to Cambodia voiced regret yesterday at an apparent snub by government officials adding he was also "surprised" by criticism he has received for highlighting rights abuses.

"I very much regret that I was not able to interact with government interlocutors this time," Surya Subedi told

news hound

s in Phnom Penh, after a trip to Cambodia concluded without the usual meetings with

bigwig

s.

"I would be looking to hear directly from the government, from appropriate channels, as to the reasons why," he said.

The snub comes after Subedi published reports this year expressing concern over an uptick in violent land conflicts, freedom of speech restrictions and a perceived lack of independence in the court system.

Strongman Prime Minister Hun Sen indicated on Thursday that he had no intention of meeting Subedi, warning against people acting "like the bosses of Cambodia".

Posted by: Fred || 12/15/2012 00:00 || Comments || Link || E-Mail|| [336068 views] Top|| File under:
Who's in the News
31
[untagged]
6
Govt of Syria
4
Salafists
4
Arab Spring
4
Jamaat-e-Islami
2
al-Qaeda in Arabia
2
Govt of Pakistan
1
Commies
1
East Turkestan Islamic Movement
1
Govt of Sudan
1
al-Qaeda in North Africa
1
Moro Islamic Liberation Front
1
al-Qaeda in Pakistan
1
Muslim Brotherhood
1
al-Shabaab
1
Boko Haram
Bookmark
E-Mail Me
The Classics
The O Club
Rantburg Store
The Bloids
The Never-ending Story
Thugburg
Gulf War I
The Way We Were
Bio
Merry-Go-Blog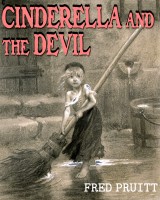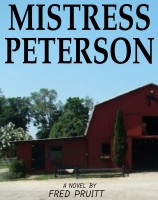 On Sale now!


A multi-volume chronology and reference guide set detailing three years of the Mexican Drug War between 2010 and 2012.

Rantburg.com and borderlandbeat.com correspondent and author Chris Covert presents his first non-fiction work detailing the drug and gang related violence in Mexico.

Chris gives us Mexican press dispatches of drug and gang war violence over three years, presented in a multi volume set intended to chronicle the death, violence and mayhem which has dominated Mexico for six years.
Click here for more information


Meet the Mods
In no particular order...


Steve White
Seafarious
tu3031
badanov
sherry
ryuge
GolfBravoUSMC
Bright Pebbles
trailing wife
Gloria
Fred
Besoeker
Glenmore
Frank G
3dc
Skidmark



Better than the average link...



Rantburg was assembled from recycled algorithms in the United States of America. No trees were destroyed in the production of this weblog. We did hurt some, though. Sorry.
3.235.188.113

Help keep the Burg running! Paypal: