-Short Attention Span Theater-
New York Man Hit by Exploding Toilet
[An Nahar] A New York man

was maimed

when a toilet went kaboom! in his face after he pulled the handle to test the water pressure in his Brooklyn apartment.

Michel Pierre sustained shrapnel wounds from flying shards of porcelain that pierced his face, arms and legs, and required 30 stitches, his lawyer told Agence

La Belle France

Presse.

The 58-year-old information technology specialist is now so fearful that he uses a rope to flush the toilet from behind the bathroom door at a safe distance.

"Those fears are part of his damages," said his lawyer Sanford Rubenstein. "Clearly toilets are supposed to flush, not explode."

Three other tenants were also injured by what the Daily News website dubbed "the porcelain bomb."

The website said Pierre was briefly knocked unconscious and covered in blood by the

kaboom

on October 2 in Brooklyn, an increasingly well-heeled part of New York.

"It sounds silly but I'm still scared," Daily News quoted Pierre as saying. "Maybe someday it goes away but right now I'm in pain."

Rubenstein said a lawsuit would be filed against the management company of the building so that a jury could decide how much compensation Pierre should be paid.

The full cost of his medical bills and whether he needs plastic surgery are not yet known, Rubenstein said.

"Obviously there is a serious problem in the building," the lawyer told AFP.

The water had been turned off that day to allow for maintenace work in the 16-story building, which was built in 1964 and contains 275 apartments.

Theresa Racht, a lawyer for the co-op board, told AFP that it appeared to have been a freak accident.

"This is a horrific incident. Everybody feels terrible that such a thing could have happened," she said.

"It certainly makes me think twice about flushing the toilet when the water's been turned off."

She said four toilets in the building went kaboom! but that no particular evidence of wrongdoing had yet been found.

"It has never happened before and certainly nothing has happened since," she said.

"The only conclusion anybody has reached -- and they're still investigating -- is that there was a buildup of air pressure in the pipes so that when it came back on, the pressure was just pushed through the pipe and caused the

kaboom

."

"This could be very well what we call a true accident."

Posted by: Fred || 10/13/2013 00:00 || Comments || Link || E-Mail|| [6499 views] Top|| File under:
London Firefighters: Telling Men to Quit Putting Their Junk in Items
London firefighters have launched a public shaming campaign to stem the rise of locals summoning urgent help to remove foreign objects stuck on -- or inside -- their bodies, but the kinky topic is so taboo in America some top U.S. emergency workers won't discuss the behavior.

Except in Los Angeles.

L.A. Fire Department medical director Dr. Marc Eckstein acknowledges that 911 operators do receive a small number of sexually bizarre rescue pleas and do dispatch ambulances, including instances in which they must assist men with heavy steel rings lodged around their private parts.

In some of those scattered cases, Eckstein said, the firefighters, paramedics or emergency medical technicians use bolt cutters or, when necessary, the blazing torch of a plasma cutter to burn the rings off of the men's penises.

"They have to be careful because the plasma cutters cause a lot of heat and sparks," Eckstein said, adding he could not provide statistics on the number of such calls. He did emphasize, however, that the L.A. Fire Department receives high a number of other types of "inappropriate" 911 calls from local residents that tie up ambulances, fire trucks and personnel -- resources that could otherwise be used for people in actual medical trouble.

When contacted for comment, officials at other emergency agencies struggled to answer if -- as in London -- they have marked an uptick in the rate of 911 calls or ER visits from Americans with foreign objects wedged into their rectums or folks with sensitive body parts jammed into kitchen appliances or other embarrassing orifices.

"Is that a huge problem over in the U.K. with people sticking things where they don't belong?" asked Frank Dwyer, a spokesman for the New York Fire Department. "I don't have any statistics to that kind of claim or inquiry in New York City. I've got nothing to offer you, man."

A spokeswoman for the National Association of EMS Physicians simply responded to the query with: "I'm just not sure where to go with this."

But in London, fire officials aren't holding their tongues about how they must perform tasks like freeing a man's penis from a vacuum cleaner.

The London Fire Brigade has launched a public campaign dubbed "Fifty Shades of Red," theorizing that an increase in such randy rescue calls in that city is perhaps propelled by the popularity of the erotic romance novel "Fifty Shades of Grey."

The campaign simply urges people in London -- especially guys -- to exercise more common sense before inserting their manhood into gadgets made for cooking or cleaning. The brigade reports that it responded to 416 stuck-body-part calls in 2010-11, another 441 in 2011-12 and 453 in 2012-13. Among those emergency requests for assistance, 79 people were wearing handcuffs they could not remove.

To help fuel the agency's gentle request to just stop doing these things, the brigade has added a dose of public shaming, often taking to Twitter to share some of these ambulance requests from people who have become oddly entangled.
Posted by: Beavis || 10/13/2013 00:00 || Comments || Link || E-Mail|| [6477 views] Top|| File under:
MSNBC wants Fox investigated
From Weasel Zippers: Some funny sh*t


Phil Griffin, president of MSNBC, says there's something fishy about Tuesday's ratings for the Fox News Channel, which were up significantly from a day earlier when Fox News debuted its new schedule. And he wants an investigation.


Fishy? Yes! Like rotten fish you suck!




He should have cheese and crackers to go with his whine...


"Monday we had a really good day

with our three viewers

On the night that Fox News debuted their three shows, we either tied or beat them in those hours," Griffin said at a briefing, according to TVNewser.

"Tuesday -- you guys should

call the waahmbulance

; I have never seen it in all my years of cable -- same overnight, same everything. And they doubled their ratings in a day? It is impossible." Griffin continued, "I have never seen it. They did election-night numbers in the demo Tuesday."


Very revealing: Election night numbers
Posted by: badanov || 10/13/2013 00:00 || Comments || Link || E-Mail|| [6517 views] Top|| File under:
-Signs, Portents, and the Weather-
Quake hits southwest Pakistan: Officials
[Al Ahram] A 5.1 magnitude earthquake struck southwest Pakistain Saturday, meteorological officials said, with tremors felt in some of the areas ravaged by a deadly quake last month.
The earthquake struck at a depth of 10 kilometres (six miles), and its epicentre was 80 kilometres (50 miles) southwest of Khuzdar in Balochistan



...the Pak province bordering Kandahar and Uruzgun provinces in Afghanistan and Sistan Baluchistan in Iran. Its native Baloch propulation is being displaced by Pashtuns and Punjabis and they aren't happy about it...


province, senior meteorologist Tauseef Alam said.

Another meteorlogist, Shahid Mehmood, said that the tremors were felt in Khuzdar, and towns in Awaran and Kharan.

No loss of life or property was immediately reported.

The 7.7 magnitude earthquake last month devastated several areas, including Awaran. It killed at least 376 people and left some 100,000 others homeless.

The population of Awaran is scattered over more than 21,000 square kilometres (8,000 square miles) of remote and rugged terrain. Infrastructure is extremely limited, with few medical facilities or even roads.

Posted by: Fred || 10/13/2013 00:00 || Comments || Link || E-Mail|| [6537 views] Top|| File under:
Computer Upgrade Blamed For Nationwide EBT System Shutdown On Saturday
A possible glitch in a computer system upgrade was causing major problems nationwide with the Electronic Benefits Transfer System on Saturday, as a countless number of shoppers found themselves stranded at the register.

Reports from around the country began pouring in around 9 a.m. on Saturday that customers' EBT cards were not working in stores.

The glitch, however, did not appear to be part of the government shutdown. At 2 p.m., an EBT customer service representative told CBS Boston that the system was currently down for a computer system upgrade.

The representative said the glitch is affecting people nationwide. She could not say when officials expected the system to be restored.
Posted by: Beavis || 10/13/2013 00:00 || Comments || Link || E-Mail|| [6464 views] Top|| File under:
Africa North
Moroccans Stage 'Kiss-In' to Support Accused Teens
[An Nahar] A few dozen Moroccans staged a symbolic "kiss-in" Saturday in support of three teenagers locked away
Please don't kill me!
for posting pictures on Facebook of two of them smooching.

Only around a dozen couples actually locked lips in the gathering outside parliament, but the demonstrators insisted they had defended the right to public displays of affection in Morocco's conservative society.

The kissing case has sparked uproar online, with netizens protesting against what they see as creeping conservatism in the

Moslem

country long known for being relatively liberal and tolerant.

More than 2,000 people had indicated they would take part in Saturday's "kiss-in" but the vast majority failed to show, indicating a gulf between online activism and actual on-the-street protests.

The demonstrators gathered outside parliament for "a symbolic kiss of love", one participant, Nizar Benamate, told Agence

La Belle France

Presse after the display before a group of onlookers and

news hound

s.

"For us, the message got through. It was a success. There were couples and single people, and the couples were not embarrassed in public," said Ibtissam Lachgar, one of the organizers.

"Our message is that they are defending love, the freedom to love and kiss freely," she said.

A small group of counter-protesters shoved some of the couples and threw chairs.

"We are an Islamic country and kissing in public is forbidden. A simple kiss can lead to other things. These are atheists who are acting against Islam," one of them said.

After the brief scuffle the two groups dispersed peacefully.

The couple at the heart of the case, a boy and a girl aged 15 and 14, and their 15-year-old male friend who took the photos outside their school in the northern town of Nador, were arrested last week, charged with "violating public decency" and held in a juvenile center.

The case lit up social media, with several young people posting similar kissing pictures on Facebook and Twitter and calling for "kiss-ins" in an online rebellion against conservatives.
Posted by: Fred || 10/13/2013 00:00 || Comments || Link || E-Mail|| [6487 views] Top|| File under:
Caribbean-Latin America
Venezuelan Radio Journalist Arrested on Air
[An Nahar] A Venezuelan radio journalist was enjugged
Yez got nuttin' on me, coppers! Nuttin'!
by police detectives on the air just minutes after complaining to listeners that they drive around in luxury cars and wear flashy jewelry, the man's son said Friday.

Victor Hugo Donaire, 50, remained in jail Friday, a day after four officers of the national investigative police interrupted his morning show at Radio Los Morros in the Guarico state capital of San Juan.

He was being held on charges of resisting arrest and mistreating a public official, said his son, Danny Donaire, the station's vice president.

He said the officers manhandled station employees, confiscating the cellphone of its administrator so she could not take photos.

Audio of the scuffle was broadcast by various Venezuelan news media.

"We're really upset and worried," said Danny Donaire. "They didn't have a warrant." He said attorneys for his father were at the local jail on Friday trying to secure his release.

The agents who arrested Victor Hugo Donaire were from Venezuela's largest police agency, the Scientific, Penal and Criminalistic Investigations Corps.

The

News Agency that Dare Not be Named

called the local offices of the corps, where a detective said all inquiries were being handled by prosecutors, who could not immediately be reached.
Posted by: Fred || 10/13/2013 00:00 || Comments || Link || E-Mail|| [6468 views] Top|| File under:
Europe
Lampedusa Migrant Shipwreck Toll Rises to 359
[An Nahar] Divers on Saturday found an additional 20 bodies off the Italian island of Lampedusa, Italian media reported, bringing the still provisional

corpse count

from an October 3 shipwreck to 359.

Only 155 of the about 545 migrants aboard the vessel, mainly from Eritrea


...is run by the People's Front for Democracy and Justice (PFDJ), with about the amounts of democracy and justice you'd expect from a party with that name. National elections have been periodically scheduled and cancelled; none have ever been held in the country. The president, Isaias Afewerki, has been in office since independence in 1993 and will probably die there of old age...


, survived the disaster, the worst immigration tragedy for

Italia

in more than a decade.

An Italian military ship, the Cassiopea, arrived Saturday at Lampedusa,

Italia

's southernmost island, to pick up 339 coffins bearing the first batch of victims, to transport them to Porto Empedocle, Sicily.

The coffins were loaded using a crane in a lengthy operation beginning in the early afternoon.

About 100 of the victims may be buried at the cemetery of the southern Sicilian city of Agrigento, and the others in nearby towns, the Italian news agency ANSA reported.

Italian Prime Minister Enrico Letta said Wednesday that a state funeral would be held for the victims, but did not announce a date.

Posted by: Fred || 10/13/2013 00:00 || Comments || Link || E-Mail|| [6480 views] Top|| File under:
Franco-fascism on the march in Spain: Is the government doing enough?
[CSMONITOR] Extreme, neo-fascist groups in Spain are preparing for a show of force during this weekend's nationalist holiday, and Spanish authorities are keeping a close eye on the situation.

But experts worry that the real fascist concern in Spain is not from small

bad turban

groups, but rather from growing public displays of fascist sympathies by a small part of the conservative government's constituency -- and even among elected officials.

"Spain has not been 'de-Francoized,' as Germany has been de-Hitlerized," explains Félix Ortega, a sociology professor and expert in public opinion in the Universidad Complutense de Madrid. "There are still Franco symbols even in my university!"

An alliance of radical right groups -- including violent neo-Nazi ones -- have mobilized to travel from around the country to Barcelona to protest Catalonian nationalism on the October 12 "Día de la Hispanidad," or "Hispanic Day," holiday. Authorities said Thursday they plan to prevent violent groups from entering Catalonia.
Posted by: Fred || 10/13/2013 00:00 || Comments || Link || E-Mail|| [6485 views] Top|| File under:
Greek police 'infiltrated' by Golden Dawn
[FT] Greece's neo-Nazi Golden Dawn party has penetrated the country's police force, set up caches of heavy weapons in remote locations and trained its recruits to carry out brutal attacks against immigrants and political opponents, according to the country's top security official. Nikos Dendias, minister of public order and civil protection, said in an interview with the Financial Times that Golden Dawn's cult of extreme violence was "unique" among European far-right groups.

Posted by: Fred || 10/13/2013 00:00 || Comments || Link || E-Mail|| [6511 views] Top|| File under:
Home Front: Politix
Veterans Remove Barricades from Memorials & Take Them to #SpiteHouse
Thank you all for your service.

On Sunday, protesting the barricades placed at memorials around Washington D.C. by the vindictive Obama administration, veterans removed the barricades and proceeded to take them to the White House. Multiple people tweeted photos of the barricades being removed and taken for presidential inspection.


(pics at link :-D )




Video at other links. What I like best is that the marchers stacked the barry-cades neatly at the White House -- those are government property after all, and we paid for them.
Posted by: Barbara || 10/13/2013 12:56 || Comments || Link || E-Mail|| [6502 views] Top|| File under:
India-Pakistan
Corruption cases against Zardari reopened
[Dawn] After the expiry of immunity to former
President Asif Ali Ten Percent Zardari


... husband of the late Benazir Bhutto, who has been singularly lacking in curiosity about who done her in ...


, an accountability court on Friday initiated proceedings against him in six corruption references.

The court issued notices to the prosecutor general of the National Accountability Bureau (NAB) as well as the former president. Mr Zardari's five-year-tenure as the president ended on September 8.

Accountability judge Mohammad Bashir summoned the NAB prosecutor on October 14. The notice will be served on Mr Zardari through the NAB prosecution.

According to a court official, the accountability court initiated the proceedings against Mr Zardari in compliance to the Supreme Court judgment passed in the National Reconciliation Ordinance (NRO) case in December 2009.

Posted by: Fred || 10/13/2013 00:00 || Comments || Link || E-Mail|| [6461 views] Top|| File under: Govt of Pakistan
Who's in the News
29
[untagged]
7
Govt of Pakistan
7
Arab Spring
3
Islamic State of Iraq & the Levant
3
al-Qaeda
2
Govt of Syria
1
Ansar al-Sharia
1
al-Shabaab
1
Commies
1
al-Qaeda in Sinai Peninsula
1
al-Qaeda in Pakistan
Bookmark
E-Mail Me
The Classics
The O Club
Rantburg Store
The Bloids
The Never-ending Story
Thugburg
Gulf War I
The Way We Were
Bio
Merry-Go-Blog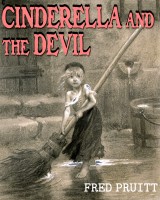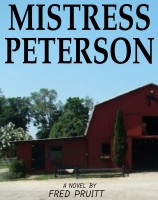 On Sale now!


A multi-volume chronology and reference guide set detailing three years of the Mexican Drug War between 2010 and 2012.

Rantburg.com and borderlandbeat.com correspondent and author Chris Covert presents his first non-fiction work detailing the drug and gang related violence in Mexico.

Chris gives us Mexican press dispatches of drug and gang war violence over three years, presented in a multi volume set intended to chronicle the death, violence and mayhem which has dominated Mexico for six years.
Click here for more information


Meet the Mods
In no particular order...


Steve White
Seafarious
Pappy
lotp
Scooter McGruder
john frum
tu3031
badanov
sherry
ryuge
GolfBravoUSMC
Bright Pebbles
trailing wife
Gloria
Fred
Besoeker
Glenmore
Frank G
3dc
Skidmark
Alaska Paul



Better than the average link...



Rantburg was assembled from recycled algorithms in the United States of America. No trees were destroyed in the production of this weblog. We did hurt some, though. Sorry.
3.235.173.74

Help keep the Burg running! Paypal: