-Land of the Free
NSA Collecting Private E-mail Lists
The collection program, which has not been disclosed before, intercepts e-mail address books and "buddy lists" from instant messaging services as they move across global data links.


Shocking, I know.


Online services often transmit those contacts when a user logs on, composes a message, or synchronizes a computer or mobile device with information stored on remote servers.

Each day, the NSA collects contacts from an estimated 500,000 buddy lists on live-chat services as well as from the inbox displays of Web-based e-mail accounts.

The collection depends on secret arrangements with foreign telecommunications companies or allied intelligence services in control of facilities that direct traffic along the Internet's main data routes.


We're all on the watch list anyway.
Posted by: Bobby || 10/15/2013 06:33 || Comments || Link || E-Mail|| [6516 views] Top|| File under:
Africa North
Morocco postpones 'kissing teens' trial
[MAGHAREBIA] A Nador court on Friday (October 12th) began the trial of Moroccan "kissing teenagers" accused of violating public decency for posting their kiss picture on Facebook, AFP reported.

The judge adjourned the trial until November 22nd to allow "an inquiry into the social circumstances of the teenagers", defence attorney Monaim Fettahi said.

Under the kingdom's penal code, anyone found guilty of violating public decency risks up to two years in prison.
Posted by: Fred || 10/15/2013 00:00 || Comments || Link || E-Mail|| [6464 views] Top|| File under: Arab Spring
Mali ex-Coup Leader Moves Out of Army Barracks
[An Nahar] Amadou Sanogo, who led a March 2012 coup in Mali, has left the army barracks where he lived to move into a new residence in the capital, defense officials said Monday.

"It was necessary for the country's peace of mind that he leave Kati," a garrison town north of the capital Bamako where his headquarters were located, a defense ministry official said.

"He is not going back up there any time soon, we will not let that happen," the official told Agence

La Belle France

Presse on condition of anonymity.

Sanogo, who leaped from the rank of captain to general in August after a presidential election, left Kati late Sunday. He was in a six-vehicle convoy and wearing civilian clothes.

The Malian army immediately took control of the headquarters Sanogo had been using and of his military equipment.

Earlier this month, other ex-junta members also seeking promotions had mutinied in Kati, forcing the army to intervene.

Around 20 officers, including Sanogo's former deputy, were subsequently incarcerated
Maw! They're comin' to get me, Maw!
. Mali's new president, Ibrahim Boubacar Keita, had then vowed that Bamako was "no longer going to live in fear of Kati."

Sanogo led a group of fellow mid-level officers to overthrow then-president Amadou Toumani Toure on March 22 last year, upending what had been considered one of west Africa's flagship democracies.

Posted by: Fred || 10/15/2013 00:00 || Comments || Link || E-Mail|| [6488 views] Top|| File under:
The Grand Turk
Kurd Leader Ocalan Says Still Hopeful of Turkey Peace Deal
[An Nahar] Jailed Kurdish leader Abdullah Ocalan said Monday he was still hopeful a peace deal with the Turkish state was possible but argued that Ankara needed to shift the process into a new gear.

"The process that we started last year has great meaning," the leader of the separatist Kurdistan Workers' Party (PKK) said in a statement relayed by pro-Kurdish

politician

s who visited him in prison.

"I still have hope for this process," he said, warning however that "meaningful and result-oriented negotiations" were urgently needed to avoid a collapse of efforts to end the three-decade rebellion that has left more than 40,000 dead.

"I have presented my proposals to the state both in writing and verbally. I am waiting for the state's response for meaningful, deep negotiations," Ocalan said, without elaborating.

In March, Ocalan declared a ceasefire after months of clandestine negotiations with the Turkish secret service.

But the PKK, considered a terrorist organization by Turkey and its Western allies, suspended its fighters' promised pullout from Turkish soil last month, accusing Ankara of failing to hold its side of the bargain.

In exchange for a withdrawal of its forces to bases in Iraq, the PKK had demanded changes to the electoral system, right to education in the Kurdish language and a degree of regional autonomy.

Posted by: Fred || 10/15/2013 00:00 || Comments || Link || E-Mail|| [6462 views] Top|| File under:
India-Pakistan
Outrage in India as temple stampede toll hits 115
[Al Ahram] Outrage mounted in India Monday after at least 115 devotees were crushed to death or drowned near a Hindu temple, the site of another deadly stampede only seven years ago.

As survivors of Sunday's tragedy on a bridge recounted how desperate mothers threw their children into the water below, authorities came under fire over policing levels amid claims the panic was aggravated by baton-charging.

Medics were also battling to save the lives of 10 people classified as critically ill after the stampede in the town of Ratangarh in the central state of Madhya Pradesh.

"The

corpse count

has now gone up to 115 and more than 110 injured," deputy police inspector general D. K. Arya told AFP.

"Ten of those are in a very critical state."

An AFP journalist at the site said the operation to recover the bodies had been finished and police

Sherlocks

were now scouring the site.

The tragedy cast a long shadow over celebrations marking the end of one of the holiest festivals in the Hindu calendar.

Police said the panic had been sparked by rumours that the bridge was about to collapse.

Up to 400,000 devotees were already inside or around the temple when the stampede took place while there were around 20,000 people on the bridge which spans the river Sindh.

Large crowds began converging on the site from early morning, according to witnesses, on the penultimate day of the nine-day Navaratri festival which is dedicated to the worship of the Hindu goddess Durga.
Posted by: Fred || 10/15/2013 00:00 || Comments || Link || E-Mail|| [6503 views] Top|| File under:
PTI sends relief goods for quake-hit
[Dawn] The Pakistain Tehrik-e-Insaf
...a political party in Pakistan. PTI was founded by former Pakistani cricket captain and philanthropist Imran Khan. The party's slogan is Justice, Humanity and Self Esteem, each of which is open to widely divergent interpretations....
's Punjab chapter dispatched relief goods for Balochistan



...the Pak province bordering Kandahar and Uruzgun provinces in Afghanistan and Sistan Baluchistan in Iran. Its native Baloch propulation is being displaced by Pashtuns and Punjabis and they aren't happy about it...


earthquake victims on Sunday.

PTI general secretary Dr Yasmin Rashid and information secretary Andleeb Abbas accompanied a convoy of three truckloads of relief goods from here to Bloody Karachi


...formerly the capital of Pakistain, now merely its most important port and financial center. It is among the largest cities in the world, with a population of 18 million, most of whom hate each other and many of whom are armed and dangerous...


for their onward transportation to the quake-hi Awaran area of the province.

Dr Rashid said the relief goods also include clothes especially stitched for the quake-affected families so that they could wear them on Eid and feel that the rest of Pakistain cared for them.

She said the Punjab PTI had accepted the responsibility of providing for 300 Awaran families comprising 3,000 people for three months. For the purpose, she said, the party collected Rs2.5 million from its workers and sent quilts, beddings, utensils, and Eid clothes for the people hit by natural calamity.

Ms Abbas demanded the government announce early rebuilding of the houses razed to the ground by the quake so the people could resume their normal life.

Posted by: Fred || 10/15/2013 00:00 || Comments || Link || E-Mail|| [6463 views] Top|| File under: Govt of Pakistan
Sardars, nawabs continue to dominate Balochistan cabinet
Also maliks, effendis, sahibs and other Enormities...


[Dawn] Deadlock over formation of the cabinet ended with the induction of 11 new ministers in Balochistan



...the Pak province bordering Kandahar and Uruzgun provinces in Afghanistan and Sistan Baluchistan in Iran. Its native Baloch propulation is being displaced by Pashtuns and Punjabis and they aren't happy about it...


cabinet on Monday.

Hereditary politics remained entrenched in the formation of the new cabinet. In the 14 member cabinet, 11 strong tribal chieftains and fuedals were sworn in as ministers. Almost all influential families retained their positions.

Governor Balochistan Muhammad Khan Achakzai took oath from 11 ministers belonging to Pakistain

Mohammedan

League-Nawaz (PML-N), Pakhtoonkhwa Milli Awami Party (PkMAP) and National Party.

When asked about the presence of more than 80 per cent tribal chieftains in the cabinet, the Chief Minister Balochistan, Dr. Malik Baloch said, "It is not my fault, the names were provided by coalition partners".

The new ministers include Nawabzada Changaiz Marri, Sardar Sarfaraz Domki, Mir Sarfaraz Bugti, PML-N's Mir Izhar Hussain Khosa, Nawab Ayaz Jogezai, Sardar Mustafa Tareen and Hamid Khan Achakzai from PkMAP, Sardar Aslam Bizenjo, Mujeeb ur Rehman Muhammad Hassani and Rehmat Baloch from National Party.

Chief Minister Balochistan, Dr. Baloch, while defending the decision of his coalition partners, said that his government will address grievances of the masses without creed, color and religion.

"It is not a matter of class rather we all are determined to address the problems of the people," he said.

Besides induction of majority of tribal chieftains, for the first time in the history of Balochistan women, minorities and settlers were not given any representation.

The chief minister explained that the names were provided by PkMAP Chief Mehmood Khan Achakzai and Sanaullah Zehri of PML-N.

"I had nothing to do with their names," he added.
Posted by: Fred || 10/15/2013 00:00 || Comments || Link || E-Mail|| [6461 views] Top|| File under: Govt of Pakistan
Home Front: Culture Wars
Wind Power Cheaper than Coal with SCC
As long as you factor in the "social costs" of carbon. I bet you didn't know that there is an acronym for that: SCC.


According to a new study, "The social cost of carbon: implications for modernizing our electricity system," recently published online by the Journal of Environmental Studies and Sciences, electricity generated by renewable sources can be comparable in cost, or even less expensive than, electricity generated by more traditional sources. By recalculating the penalties that ought to be assessed for carbon dioxide emissions--the so-called social cost of carbon--the researchers conclude that the actual cost of electricity generation is cheaper using renewable resources than using traditional coal plants, for example.

The social cost of carbon, known by its acronym of SCC, is "a monetization of the impact, or the damages, from the carbon dioxide that's been put into the air," says Chris Hope, Ph.D., a reader in policy modeling and a fellow of Clare Hall at the Judge Business School at the United Kingdom's University of Cambridge. Hope coauthored the piece with Laurie T. Johnson, Ph.D., and Starla Yeh, both with the National Resources Defense Council (NRDC), based in Washington, D.C. Johnson is the chief economist at the NRDC's Climate Center, while Yeh is located in the organization's Center for Market Innovation.


NRDC has long been a hard-left front group...


"If you believe in the polluter pays principle, then the social cost of carbon dioxide is what you would want to charge anybody who emitted a ton of carbon dioxide into the atmosphere," Hope explains. The SCC method has been in existence for some time; the federal government's Office of Management and Budget (OMB) guidelines, for example, suggest that in calculating such costs, agencies of the federal government should use 'market' discount rates, according to Johnson, who responded to written questions posed by Civil Engineering online. "We disagree with using market rates for intergenerational damages, and therefore [we] re-estimated the SCC using [new] rates."


They didn't like the answer, so they changed the rules.


The OMB rates translate to $52, $33, and $11 (in 2007 dollars) as today's SCC of one metric ton of CO2 released into the atmosphere, according to the report. These numbers are based on discount rates of 2.5, 3, and 5, percent, respectively, which assume a continually improving economy when comparing the value of today's dollars to those of the future. But these percentages are too steep, the authors of the study argue, in part because off the uncertainty of the future of America's economy. According to the study, more reasonable discount rates of 1, 1.5, and 2 percent should be used, and these create SCC charges of $266, $122, and $62 per ton of emitted CO2.


Figures don't lie, but ... I wonder if they factored in rare bird strikes as a social cost?
Posted by: Bobby || 10/15/2013 14:11 || Comments || Link || E-Mail|| [6550 views] Top|| File under:
Some book sellers removing all indie books
Disclosure: I have several books featured on Amazon.com, Barnes & Noble as well as Kobo and others, but none of them are considered pr0n. This would be amusing were it not for the fact that WH Smith is removing all indie books from its Kobo feed.

You should read the whole thing:
Amazon, Barnes & Noble, and WH Smith are taking a radical response to last week's "news" that they sell boundary-pushing adult content in their ebookstores. They are now deleting not just the questionable erotica but are also removing any ebooks that might even hint at violating cultural norms.

This story began when The Kernel discovered last week that, much to their dismay, Amazon was selling legal adult content...
I saw the Amazon.com entry for one of the teen pr0n fantasy novelettes. It was 16 pages. For $3.99. Delivered. That's what you pay.

I once took 16 pages to describe an argument about why the characters in a novel couldn't find pack animals in a small Oklahoma mountain town. I promised you it wasn't pr0n. It was eventually edited down to two.
Posted by: badanov || 10/15/2013 00:00 || Comments || Link || E-Mail|| [6516 views] Top|| File under:
Government
Bungling Bureaucrats Dole Out Billions in Tax Credits to Illegal Immigrants
The federal government's decision to pay out billions of dollars in tax credits to illegal immigrants likely was made by midlevel bureaucrats and has never received full congressional scrutiny, according to a study that the Center for Immigration Studies is releasing Monday.


But according to Harry Reid and Nancy Pelosi we can't cut federal spending so much as one penny...


The "additional child tax credit" was created to help out those who make too little to qualify for the full child tax credit. The ACTC is refundable, meaning that even if the taxpayer doesn't owe income tax, he or she could get a payout the IRS.

That becomes an avenue for fraud, particularly when combined with illegal immigrant workers, whose use of the tax credit has jumped from 796,000 filers in 2005 to 1.5 million in 2008 and 2.3 million in 2010, according to the IRS' official auditor.

Investigators identified one address in Atlanta where 23,994 ITIN-related tax refunds were sent -- including 8,393 refunds deposited to a single bank account. Mr. North said those were pretty good indications of fraud.


DOH!
Posted by: GolfBravoUSMC || 10/15/2013 00:00 || Comments || Link || E-Mail|| [6517 views] Top|| File under:
Who's in the News
31
[untagged]
10
Arab Spring
6
Govt of Pakistan
6
Govt of Syria
3
al-Qaeda
2
Pirates
2
Taliban
2
al-Shabaab
2
TTP
2
Boko Haram
1
Jamaat-e-Ulema Islami
1
Govt of Iran
1
al-Qaeda in North Africa
1
Lashkar e-Taiba
Bookmark
E-Mail Me
The Classics
The O Club
Rantburg Store
The Bloids
The Never-ending Story
Thugburg
Gulf War I
The Way We Were
Bio
Merry-Go-Blog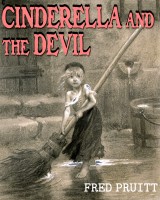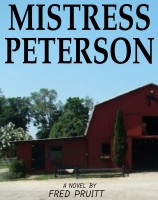 On Sale now!


A multi-volume chronology and reference guide set detailing three years of the Mexican Drug War between 2010 and 2012.

Rantburg.com and borderlandbeat.com correspondent and author Chris Covert presents his first non-fiction work detailing the drug and gang related violence in Mexico.

Chris gives us Mexican press dispatches of drug and gang war violence over three years, presented in a multi volume set intended to chronicle the death, violence and mayhem which has dominated Mexico for six years.
Click here for more information


Meet the Mods
In no particular order...


Steve White
Seafarious
Pappy
lotp
Scooter McGruder
john frum
tu3031
badanov
sherry
ryuge
GolfBravoUSMC
Bright Pebbles
trailing wife
Gloria
Fred
Besoeker
Glenmore
Frank G
3dc
Skidmark
Alaska Paul



Better than the average link...



Rantburg was assembled from recycled algorithms in the United States of America. No trees were destroyed in the production of this weblog. We did hurt some, though. Sorry.
3.234.210.25

Help keep the Burg running! Paypal: