-Lurid Crime Tales-
Manchester UK police a little too gung-ho looking for 3D printing of guns


In what is thought to be the first such discovery, Greater Manchester Police officers found a plastic trigger (top image) and clip capable of holding bullets, which they believe had been 3D-printed using a MakerBot Replicator 2 that was also discovered at the property.

If verified, the discovery "demonstrates that organised crime groups are acquiring technology that can be bought on the high street to produce the next generation of weapons," said detective inspector Chris Mossop of the city's organised crime unit.

Update: Greater Manchester Police issued a new statement following these claims after the 3D-printing community pointed out they may be harmless printer upgrade parts.

"This is a really significant discovery for Greater Manchester Police," said Mossop. "In theory, the technology essentially allows offenders to produce their own guns in the privacy of their own home, which they can then supply to the criminal gangs who are causing such misery in our communities. Because they are also plastic and can avoid X-ray detection, it makes them easy to conceal and smuggle."

Forensic experts are analysing whether the parts found could be used to make a working weapon, but Greater Manchester Police already believe this is the first discovery of 3D-printed gun parts in the UK.


quoting a Makerbot expert



Ok, this is kinda messed up. The top image looks more like an extruder upgrade to me, and the bottom "3D clip" is a dead ringer for a filament spool holder - the T-shaped bit of it is the give-away.
Posted by: 3dc || 10/26/2013 13:42 || Comments || Link || E-Mail|| [6467 views] Top|| File under:
Transgender Fake U.S. Surgeon Jailed for Year over Surgery
[An Nahar] A transgender U.S. woman who claimed to be a surgeon and reportedly injected adhesives and cement into a woman's bottom was sentenced Thursday to a year in jail.

Oneal Ron Morris, 32, accepted a plea deal for one count of illegal practice of health care in what became known as the "toxic tush" case, in Miami Gardens, Florida.

Another suit is pending against Morris, involving the death of a woman who was one of her patients.

Prosecutors said Thursday they could not determine exactly what substances Morris injected in women, many of whom were transgender.

"I think the media picked up on a key word and ran with it," her lawyer, Michael Mier, told the court. "There was no evidence of Fix-a-Flat or Super Glue."

An image that circulated widely in the U.S. press last year showed the woman at question, whose face was altered and who had a grossly swollen rear end.

Photos of Morris, who apparently injected herself with the same toxic mix as evidenced by her large, misshapen hips, also gained traction in the media.

Morris must surrender to authorities on January 7. For the moment, it is not clear what will happen with the murder charge Morris faces for the death of a patient in Broward County, north of Miami.

Morris first came to the attention of authorities in May 2010, when a woman who paid $700 for an operation to increase the size of her buttocks ended up in the hospital with pneumonia and grossly deformed hips, among other issues.

At the time, doctors said her buttocks had been injected with adhesive, tire sealant, mineral oil and cement.

After the story was publicized by the press, Miami Gardens Police reported last year that they had received hundreds of calls from victims of Morris and other supposed doctors who perform the same type of operation in private homes and even hotel rooms in Florida.
Posted by: Fred || 10/26/2013 00:00 || Comments || Link || E-Mail|| [6475 views] Top|| File under:
Woman Dead for Months as Daughter Spent Cash
[An Nahar] An elderly Australian woman lay dead for months in her home as her adult daughter, who apparently used air freshener to mask the smell, fraudulently accessed her bank accounts, police said Friday.

The body of the 83-year-old was found in the bedroom of her Sydney home a week ago, but a post-mortem suggested she had been dead for months.

Her 48-year-old daughter, receptionist Melissa Peacock, who was believed to be her primary carer, was not at the premises. On Thursday she was discovered at a luxury hotel in central Sydney and locked away
Maw! They're comin' to get me, Maw!
, police said.

"She was arrested and charged with failing to report a death and dishonestly obtaining financial advantage by deception," they said in a statement.

"Police will allege the woman had been fraudulently accessing and obtaining money from her deceased mother's bank accounts on a number of occasions."

A Sydney court on Friday heard that Peacock told police her mother Noreen died on July 28 and that after finding the body she walked from the bedroom, shut the door and had not re-entered since, the Sydney Morning Herald reported.

But the court was told forensic evidence indicated attempts were made to keep the room clean after the woman's death, including changing the sheets and using air freshener to mask the smell, the report said.

The cause of death is not yet known, but a preliminary autopsy suggested she may have died from hypothermia.

Peacock, who is accused of using her mother's money to pay for her accommodation at luxury Sydney hotels, quit her job in July and all her own bank accounts were overdrawn, the Herald added.

She remains

in jug

pending a bail hearing on Monday.

Posted by: Fred || 10/26/2013 00:00 || Comments || Link || E-Mail|| [6459 views] Top|| File under:
Greek couple arrested for buying Roma baby: Police
[Al Ahram] Police in Athens on Friday said they had tossed in the slammer
Into the paddy wagon wit' yez!
a Greek couple suspected of having purchased a Roma baby for 4,000 euros ($5,500).

The couple, a 53-year-old man and his 48-year-old wife, told police that they had received the baby girl, then only a few weeks old, from a Roma woman in March.

The woman then unsuccessfully tried to register the baby as her own child.

Private adoption is legal in Greece as long as money is not exchanged in the process.

The case came amid heightened scrutiny by Greek authorities after the discovery of a mysterious blonde girl living in a Roma camp with a couple who were accused of abducting her.

Greece's supreme court has ordered a general review of newborn registrations after the discovery of the blonde girl known as Maria exposed lax recording practices around the country permitting the misuse of state benefits.

Maria's false parents, who were arrested last week, are believed to have declared a total of 14 children to claim increased family support benefits.

Maria is thought to be Bulgarian, and left behind in the Greek Roma camp by her biological mother who could not care for her.

Bulgarian authorities on Thursday questioned a Roma couple thought to be the girl's biological parents. The result of DNA tests to confirm the girl's parentage are expected next month.

Posted by: Fred || 10/26/2013 00:00 || Comments || Link || E-Mail|| [6458 views] Top|| File under:
-Signs, Portents, and the Weather-
Small Tsunami Hits Japan, Fukushima Evacuated after 7.1 Quake
[An Nahar] A 30-centimeter (12-inch) tsunami hit Japan Friday after a powerful and shallow undersea quake, broadcaster NHK said, although there were no immediate signs of serious damage or injury.

People were being warned to stay away from the coast with the small wave rolling ashore in Ishinomaki around an hour after the 7.1 magnitude quake.

Workers at the crippled Fukushima nuclear plant were "ordered to evacuate from the waterfront", Kyodo reported, also quoting the Tokyo Electric Power Company (TEPCO) as saying no new abnormalities had been found at the power station.
Posted by: Fred || 10/26/2013 00:00 || Comments || Link || E-Mail|| [6460 views] Top|| File under:
-Land of the Free
US police gave boy just 10 seconds to drop toy gun before shooting him dead
[Euronews] There were just 10 seconds between US police spotting a teenager with what they thought was a rifle and opening fire on him, it's emerged.

The drama unfolded as Andy Lopez Cruz, 13, was walking in a field on his way to a friend's house in Santa Rosa, California.

Police said they called for him to drop what turned out to be a toy replica gun, before firing several rounds from their handguns. He died at the scene.

Now police investigating the shooting have revealed a timeline of events. There were 10 seconds between officers spotting the boy and opening fire and a further 16 seconds before medical assistance was called.

A post-mortem has revealed seven bullets were lodged within the boy's body.


The officers involved in the shooting have been placed on "administrative leave". Who are they? What are their names? Why is the government and press not naming them? If I mistakenly shot a 13 year old boy my name and photo would be all over the news.

The tragedy has reignited calls in the community for creation of civilian review boards to examine such incidents.

"People have to do something," said Elbert Howard, a founding member of the Police Accountability Clinic and Helpline of Sonoma County. "He's a child, and he had a toy. I see that as an overreaction to shoot him down."

An advisory panel of the US Civil Rights Commission urged Sonoma County to create civilian-review boards in 2000 following eight fatal officer-involved shootings in less than three years, but that recommendation went unheeded.

As many as 200 mourners gathered on Thursday around a makeshift memorial consisting of flowers, balloons, teddy bears and pictures of the boy at the site of the shooting. Some held candles and signs that said: "What a tragedy, what a travesty."

Friends and family have described the boy as a well-liked eighth-grader who played the trumpet and basketball and had a good sense of humour.


I believe this ran previously. An external perspective on our out of control Police State.
Posted by: Besoeker || 10/26/2013 03:39 || Comments || Link || E-Mail|| [6481 views] Top|| File under:
Hate speech Kansas prof returns to school
Via Sipsey Street Illregulars (III):

David Guth, the University of Kansas journalism professor who tweeted last month he hoped the children of national Rifle Association members are murdered, will return to Kansas but in an non teaching role, according to a Kansas City Star news report.

Guth used Twitter September 20th after the Washington DC naval yard shooting to say: "Next time, let it be YOUR sons and daughters. Shame on you. May God damn you."

The university reaction was to grant Guth a sabbatical for the spring semester, even though at least one Kansas legislator wanted him fired.

Guth excused himself for his tweet as "word misconstrued".
Posted by: badanov || 10/26/2013 00:00 || Comments || Link || E-Mail|| [6462 views] Top|| File under:
This Week in Guns, October 25th, 2013
By Chris Covert
Rantburg.com

Earlier last week came the hopeful news that 70 boxes of ammunition were stolen from the TSA in Baltimore. What do you call 3,500 rounds of stolen federal ammunition? A good start!

The Canadian corporate giant which did such a bang up job with the ACA websites also helped Canada with its long gun registry system, which was such a smashing success in Canada that the law was scrapped. Unfortunately, our homegrown fascists still have feverish visions of disarmed slaves.

An open carry gun rally in San Antonio, Texas ended with no shootings. With a helpful description of the rally, using every liberal buzz word and every possible nexus between exercising the right to keep and bear arms and fascism, local writer Leslie Kelly helpfully included every accusation of evil from the Southern Poverty Law Center in linking the individuals attending the rally with extremist groups. Shockingly, she failed to include any information from any group represented in the San Antonio demonstration, because, obviously, that would be the actual truth, and when it comes to guns, truth is not an object.

Extremist, in case you didn't know, is a liberal buzz word which means the Ku Klux Klan and other groups to which RKBA groups can easily be linked without any actual nexus. As long as you don't ask the group being linked, that is. That would be unfair.

Rantburg's summary for arms and ammunition:

Rifle ammunition prices were mixed with .308 ammunition continuing to post a modest price reduction, while pistol ammunition was unchanged to higher.

Prices for used weapons of all categories for private sale were mixed.

Pistol Ammo

.45 caliber, 230 grain, From Last Week: Unchanged
Cheapest, 50 rounds: Cheaper Than Dirt, Tulammo, .34 per round
Cheapest Bulk, 1,000 rounds: BluCore Shooting Center, P&G Performance, reloaded, .34 per round (-.02 each from last week)

.40 Caliber Smith & Wesson, 180 grain, From Last Week: Unchanged
Cheapest, 50 rounds: Selway Armory, Ultramax, reloaded, .28 per round
Cheapest Bulk, 1000 rounds: Lucky Gunner, BVAC, reloaded, .32 per round (+.06 each from last week)

9mm Parabellum, 115 grain, From Last Week: +.02 each
Cheapest, 50 rounds: High Country Ammunition, Rangemaster, .28 per round
Cheapest Bulk, 500 rounds: Battle Bag Ammo, Reloaded, .24 per round (Unchanged)

.357 Magnum, 158 grain, From Last Week: Unchanged ( +.12 each over three weeks)
Cheapest, 50 rounds: LAX Ammunition, Fiocchi, .44 per round
Cheapest Bulk, 500 rounds: No Listing: Offered from last week: LAX Ammunition, Fiocchi, .41 per round

Rifle Ammunition

.223 Caliber/5.56mm 55 grain, From Last Week: +.05 each
Cheapest, 20 rounds: Munire USA, Tulammo, steel cased, .32 per round
Cheapest Bulk, 500 rounds: Sportsman's Guide, Wolf steel cased, .32 per round (Last Week: -.02 each )

.308 NATO 145 grain, From Last Week: -.03 each (-.21 over five weeks)
Cheapest, 20 rounds: Ammunition Depot, MFS, steel cased, .52 per round
Cheapest Bulk, 1000 rounds: Sportsman Guide, MFS, .56 per round

7.62x39 AK 123 Grain, From Last Week: Unchanged (Five Weeks)
Cheapest, 20 rounds: Ammo Supply Warehouse, Wolf Polyformance, steel core and case, .26 per round
Cheapest Bulk, 1000 rounds: Ammo Supply Warehouse, Wolf Polyformance, steel core and case, .25 per round

.22 LR 40 Grain, From Last Week: Unchanged (Four Weeks)
Cheapest, 50 rounds: Ammo Fast, Eley Target, .10 per round
Cheapest Bulk, 500 rounds: Natchez Shooters Supplies, Remington Thunderbolt, .08 per round (Unchanged: -.06 each over two weeks)

Guns for Private Sale
Rifles

.223/5.56mm (AR Pattern Semiautomatic) Average Price: $670 Last Week Avg: $746
California: Smith & Wesson M&P-15: $650
Texas: High Standard: $650
New York: Smith & Wesson: $500 (!)
Virgina: Bushmaster Mixed Build: $800
Florida: Armalite: $750

.308 NATO (AR-10 Pattern Semiautomatic) Average Price: $1,264 Last Week Avg: $1,308
California: Sig Sauer M716 Patrol: $1,500
Texas: DPMS: $1,100
New York: CMMG Mk3: $650
Virginia: Smith & Wesson MP-10: $1,575
Florida: DPMS: $1,495

7.62x39mm (AK Pattern Semiautomatic) Average Price: $665 Last Week Avg: $649
California: WASR: $650
Texas: Romarm: $650
New York: Saiga: $750 (Prolly Same Gun)
Virginia: Saiga: $550
Florida: WASR: $725

7.62x54mm (Dragunov Pattern Semiautomatic) Average Price: $1,256 Last Week Avg: $1,223
California: Romak PSL: $1,650 (Same Gun)
Texas: None
New York: None
Virginia: NODAK (Custom Build): $817 (Same Gun)
Florida: Romak PSL: $1,300

Pistols

.45 caliber ACP (M1911 Pattern Semiautomatic Pistol) Average Price: $503 Last Week Avg: $410
California: Rock Island Armory: $475
Texas: American Tactical Imports: $600
New York: Regent R200SS (Stainless): $400 (Same Gun)
Virginia: Rock Island Armory: $500
Florida: Taurus: $540

9mm Beretta 92FS or other Semiautomatic Average Price: $459 Last Week Avg: $426
California: Taurus PT24/7: $450
Texas: Taurus 92AF: $450
New York: Glock 19: $405 (Same Gun)
Virginia: Glock 19: $500
Florida: Glock 17: $490

.40 caliber S&W (Glock and other semiautomatic) Average Price: $580 Last Week Avg: $495
California: Glock 22: $500
Texas: Smith & Wesson: $450
New York: Glock 27: $500
Virginia: Glock 23: $474
Florida: Glock 23: $475

Used Gun of the Week: (From New Mexico) (Classic EBR!)

Alexander Arms Bad News AR style rifle chambered in .338 Lapua: $5,990

Chris Covert writes Mexican Drug War and national political news for Rantburg.com and BorderlandBeat.com. He can be reached at grurkka@gmail.com..
Posted by: badanov || 10/26/2013 00:00 || Comments || Link || E-Mail|| [6463 views] Top|| File under:
Africa Subsaharan
Mozambique's Renamo Says MP 'Killed' in Raid on Military Base
[An Nahar] Mozambique's former rebel movement Renamo said Friday one of its

politician

s was killed in a raid on its military base by government troops earlier in the week.

The statement came after Renamo, which fought a bloody civil war against the ruling Frelimo party before transforming into a political party, declared that a 1992 peace deal was over.

Renamo said the assault Monday on its base in central Mozambique amounted to an attack by the government on multiparty democracy.

"Our colleague Armindo Milaco died as a result of government forces' attack on our leader's base on 21 October," Renamo

front man

Fernando Mazanga told Agence

La Belle France

Presse. "He was hit by a howitzer."

The party only learned of Milaco's death on Friday because communication had been difficult, it said.

Militants reportedly from the former rebel movement attacked a nearby

cop shoppe

the day after the attack, which kicked off a spate of tit-for-tat violence.

Renamo leader Afonso Dhlakama last November returned to his bush camp near the central Gorongosa mountains and started retraining soldiers for a "revolution", without making clear his intentions.

Dhlakama fled ahead of Monday's attack and is hiding at some holy man's guesthouse an undisclosed location.

Over the last six months Renamo

forces of Evil

have clashed sporadically with government forces and attacked civilian vehicles on the main north-south highway.

Renamo took up arms against the then-communist government of Frelimo -- the Mozambique Liberation Front -- after independence from Portugal in 1975.

It became the official opposition party after the 1992 peace agreement, but has lost every national election ever since.

Officially Renamo is demanding a bigger role in electoral bodies and its fighters' integration into the government forces. But more than 20 rounds of talks with Frelimo over the past 10 months have stalled with little progress.

The party is boycotting upcoming local polls on November 20 after refusing to register until electoral reforms are passed.

It failed to table its suggestions in parliament, saying Frelimo's overwhelming majority meant they would probably be voted down.

It has been highly critical of the Frelimo government, which it accuses of politicizing the state and stealing the impoverished country's resources.

As Mozambique started mining coal and gears up to extract vast natural gas reserves, simmering tensions between the two reached a breaking point and Renamo demanded a cut of the revenues.

The unrest has been confined to the central region, but this week's attacks have sparked fears of renewed war between the foes, prompting worried reactions from the United Nations


...a formerly good idea gone bad...


, the United States and neighbors South Africa.

Many are unsure how to interpret the movement's statements that ended the peace agreement, after many similar hints to take up arms again in the past.

But its

front man

Mazanga said the movement did not want to return to civil war, following the devastation of the previous 16-year conflict.

"We know the consequences of conflict. If we respond with violence we might plunge the country back in war," he told Agence

La Belle France

Presse.

"We are open for talks, but demand that the head of state and commander of the armed forces withdraw his troops from our base."

Posted by: Fred || 10/26/2013 00:00 || Comments || Link || E-Mail|| [6472 views] Top|| File under:
Rebels and Congo army clash; Rwanda says it was shelled
[Al Ahram] Congo's M23 rebels clashed with government troops for the first time in nearly two months on Friday, and neighbouring Rwanda said Congolese army shells had landed on its territory, raising tensions in the volatile region. The fighting came after peace talks broke down in the Ugandan capital Kampala on Monday. It sent some 5,000 civilians fleeing across the border into Rwanda, a U.N. peacekeeping spokesman said.

General Sultani Makenga, M23's military commander, said the rebels came under attack at 4 a.m. local time (0200 GMT) at Kanyamohoro, around 15 km (10 miles) north of Goma, the largest city in eastern Democratic Republic of Congo.

"We are going to defend our positions," Makenga told Reuters by telephone.

Congolese army General Lucien Bahuma said M23 fighters had attacked first and fierce combat was continuing. The Congolese army was seeking to overrun rebel positions in Kibumba, just south of Kanyamohoro, officers said.

A Reuters reporter in Goma said fighting was intense and continuous on Friday as Congolese army troops bombarded rebel positions with heavy artillery and machinegun fire.

Rwandan army spokesman Brigadier General Joseph Nzabamwita said Congo's army fired three shells and small arms into Rubavu district, just over the border near the Rwandan city of Gisenyi. Border security had been tightened.

"There are many Congolese crossing into Rwanda," Nzabamwita said, adding that a 58-year-old Congolese woman had been evacuated after being struck by a bullet.

Rwanda's U.N. Ambassador warned the 15-nation council on Friday during a closed-door meeting that Rwanda would not tolerate shelling of its territory and was in a position to respond militarily, a U.N. Security Council diplomat said.

In late August, Rwanda accused Congolese troops of shelling its territory and the tensions between the two neighbours raised fears of a regional conflict.

South African and Tanzanian troops, part of a new 3,000-strong U.N. Intervention Brigade with a tough mandate to crush armed groups in eastern Congo, were present near the frontline but did not join the combat.

The United Nations mission in Congo (MONUSCO) asked a committee of military experts from the International Conference of the Great Lakes region - an 11-nation regional bloc - to investigate the reports of a shell landing in Kageyo in Rwanda.

"MONUSCO is on high alert and is closely monitoring the situation," Martin Nesirky, spokesperson for the U.N. secretary general, said in New York.

Posted by: Fred || 10/26/2013 00:00 || Comments || Link || E-Mail|| [6457 views] Top|| File under:
Caribbean-Latin America
Argentine President could lose control of congress
Argentine President Cristina Fernandez faces one of the most important elections of her career on Sunday, and aides say she's not even following the news.


She's not what she once was with her hubbie gone. Or with the hole in her head...

Fernandez has been secluded in the presidential residence, recovering from skull surgery in the run-up to congressional elections that will decide how much power she'll have during the final two years of her presidency.

Her doctors say she must avoid stress, so Interior Minister Florencio Randazzo says she wasn't even told about the train crash causing new problems for the government this week.

Polls suggest the ruling Front for Victory party will lose ground in both houses, burying the idea that she'll win the super-majority necessary to change the constitution and enable re-election to a third straight term.
Posted by: Steve White || 10/26/2013 00:00 || Comments || Link || E-Mail|| [6460 views] Top|| File under:
Russia reduces charges against Greenpeace crew and activists
MOSCOW — Piracy charges against 30 people who were aboard a Greenpeace ship protesting Arctic drilling have been reduced by Russian authorities to hooliganism, the head of the Investigative Committee announced Wednesday.


In the old Soviet penal code that wasn't a downgrade...

The Russian coast guard seized the Arctic Sunrise after two activists attempted to climb onto an oil rig in the Pechora Sea on Sept. 19, and later towed the ship to Murmansk.

Greenpeace said the protesters expected to face perhaps 15 days in Russian custody, but investigators charged all of those on board with piracy — which carries a 15-year sentence — and the courts refused to grant bail.


Greenpeace guessed wrong. They thought they were dealing with spineless westerners, not Russians...

The action made global headlines and has roiled relations between Russia and the Netherlands. The Arctic Sunrise was sailing under a Dutch flag, and the Netherlands protested what it said was an illegal seizure in international waters.


Wonder if the Russians will seize the ship "to pay court costs" or something like that...

The incident marks the stiffest crackdown on Greenpeace since French intelligence agents sank the Rainbow Warrior in 1985.

Even President Vladimir Putin, who criticized the protest, said it was clear it did not amount to piracy. But, day after day, defendant after defendant has appeared in the Murmansk courtroom over the past month, and they've all been sent back to their cells to face trial.

Now, charged instead with hooliganism, they face maximum sentences of seven years, although conviction usually brings much milder punishment.


"Usually" being the key word here. They are not out of the woods...

"The Arctic 30 are no more hooligans than they were pirates," a statement issued by Greenpeace said. "We will contest the trumped up charge of hooliganism as strongly as we contested the piracy allegations. They are both fantasy charges that bear no relation to reality. The Arctic 30 protested peacefully against Gazprom's dangerous oil drilling and should be free."

The 30 defendants hail from 18 countries. Two, Capt. Peter Willcox and Dima Litvinov, are Americans. Greenpeace says all 30 have been held separately in the Murmansk jail and have had difficulty asking for supplies because they don't speak Russian. All have reportedly been visited by consular officials from their respective countries.


Haven't learned to say "Остановить это!" yet?

The investigators' move came just hours after the Foreign Ministry announced that Russia would not take part in a tribunal on the ship's seizure requested by the Dutch government under the provisions of the International Law of the Sea, which Russia ratified in 1997. The ministry statement says that Russia does not recognize the authority of the tribunal in cases involving sovereignty.

Greenpeace and its allies have noted that the ship, though in Russia's economic exclusion zone, was not in Russian territory, and that the convention does not permit signatories to exempt themselves from its provisions.
Posted by: Steve White || 10/26/2013 00:00 || Comments || Link || E-Mail|| [6458 views] Top|| File under:
Europe
Spain frees serial rapist under Europe rights ruling
[Al Ahram] A Spanish court freed a serial rapist 17 years into his 30-year sentence under a European human rights
...not to be confused with individual rights, mind you...
ruling that also benefits terrorism convicts, officials said Friday.

Antonio Garcia Carbonell, 76, became the first non-terrorism convict to benefit from the ruling, which has angered Spanish authorities.

The European decision overturned a Spanish judicial doctrine that retroactively cut remission earned through prison work, mostly for jugged
I ain't sayin' nuttin' widdout me mout'piece!
members of the armed Basque group ETA.

An official in the Catalonia regional courts service told AFP on Friday that a Barcelona court had ordered Garcia's release the previous day. Media reported he had walked free almost immediately.

Garcia was convicted in 1996 at two trials of a string of rapes, robberies and abductions and sentenced to a total of 268 years in jail, of which he was ordered to serve a legal maximum of 30 years.

In a written ruling ordering his release on Thursday, the Barcelona court upheld an appeal by Garcia's lawyers on the grounds of Monday's decision by the European Court of Human Rights in Strasbourg in a separate case.

"The penal liability to which Antonio Garcia Carbonell was sentenced is extinguished... and consequently the convict's liberty is decreed," the Barcelona court said.

The European court said Monday that Spain had wrongly extended the sentence of Ines del Rio Prada, a 55-year-old woman jugged
I ain't sayin' nuttin' widdout me mout'piece!
for a series of violent ETA attacks.

It said Spain breached European rights law by cutting the years of remission she earned for prison work.

Spanish courts had also applied this practice, known as the Parot Doctrine, to Garcia, who would otherwise have been due for early release in 2011.
Posted by: Fred || 10/26/2013 00:00 || Comments || Link || E-Mail|| [6466 views] Top|| File under:
India-Pakistan
Pakistan second-worst country in gender equality
[Dawn] Pakistain ranks as the world's second-worst country in terms of gender equality and equitable division of resources and opportunities among men and women, says a report published Friday.

The Global Gender Gap Report 2013, published by the World Economic Forum in collaboration with faculty at Harvard University


...home of the Best and the Brightest, contributed $878,164 to the 2008 Obama campaign. Is there a reason universities are among the top financiers of political campaigns?


and the University of

Caliphornia, an impregnable bastion of the Democratic Party,

, Berkeley, assesses 136 countries, representing more than 93 per cent of the world's population, on how well resources and opportunities are divided among male and female populations.

According to the index, Iceland tops the list with the most equitable sharing of resources among the sexes, followed closely by north European countries such as Finland, Norway and Sweden.

Pakistain comes down at 135, followed only by Yemen, and its score has fallen three spots since the study was conducted last year.

Posted by: Fred || 10/26/2013 00:00 || Comments || Link || E-Mail|| [6457 views] Top|| File under: Govt of Pakistan
Growing polio cases: KP Governor fears travel ban on Pakistanis
[Dawn] Khyber-Pakhtunkhwa


... formerly NWFP, still Terrorism Central...


Governor Shaukatullah Khan on Thursday feared that Paks could face travel restrictions over the growing polio


...Poliomyelitis is a disease caused by infection with the poliovirus. Between 1840 and the 1950s, polio was a worldwide epidemic. Since the development of polio vaccines the disease has been largely wiped out in the civilized world. However, since the vaccine is known to make Moslem pee-pees shrink and renders females sterile, bookish, and unsubmissive it is not widely used by the turban and automatic weapons set...


cases in the country.

"If the situation (high polio incidence) is not handled on war footing, there could be a ban on Paks wanting to travel to Soddy Arabia


...a kingdom taking up the bulk of the Arabian peninsula. Its primary economic activity involves exporting oil and soaking Islamic rubes on the annual hajj pilgrimage. The country supports a large number of princes in whatcha might call princely splendor. When the oil runs out the rest of the world is going to kick sand in the Soddy national face...


for Haj and Umrah as well as workers," he said during a World Polio Day function at the Governor's House.

He said increase in polio cases in various parts of Fata was a matter of grave concern but the government was committed to meeting the challenge effectively.

The governor said 37 polio cases had been reported in Fata in 2013, which was 75 per cent of the total nationwide cases of the year.

Posted by: Fred || 10/26/2013 00:00 || Comments || Link || E-Mail|| [6459 views] Top|| File under: Govt of Pakistan
Egypt's Executioner Loves Allah, Killing People and Strangling Dogs
This reeks of "too good to check," but Greenfield seems to be playing it straight. The clip looks like something you'd see on on overnight TV in a country ruled by pro wrestling promoters. Am I missing the joke? Are things this weird over there? Officially, I mean? Context, please!


[frontpagemag.com] Hajj Abd Al-Nabi: I am the executioner of the Arab Republic of Egypt. I hold the rank of chief warrant officer in the police and the prison authority. I am Egypt's executioner, responsible for carrying out the death penalty.
...
When I was young – about 13 or 14 years old – the dry Ismailiya Canal in Shubra Al-Kheima still had water in it. My hobby was to catch a cat, to place a rope around its neck, to strangle it, and throw it into the water. I would get hold of any animal – even dogs. I would strangle these animals and throw them into the water – even dogs.


Posted by: Zenobia Floger6220 || 10/26/2013 14:33 || Comments || Link || E-Mail|| [6464 views] Top|| File under:
Who's in the News
40
[untagged]
11
Govt of Pakistan
4
Arab Spring
4
Govt of Syria
3
al-Shabaab
2
Hezbollah
1
Islamic State of Iraq & the Levant
1
Palestinian Authority
1
al-Qaeda
1
Pirates
1
Boko Haram
1
al-Nusra
1
Govt of Sudan
Bookmark
E-Mail Me
The Classics
The O Club
Rantburg Store
The Bloids
The Never-ending Story
Thugburg
Gulf War I
The Way We Were
Bio
Merry-Go-Blog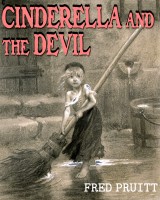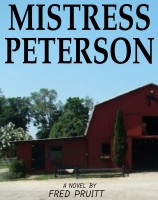 On Sale now!


A multi-volume chronology and reference guide set detailing three years of the Mexican Drug War between 2010 and 2012.

Rantburg.com and borderlandbeat.com correspondent and author Chris Covert presents his first non-fiction work detailing the drug and gang related violence in Mexico.

Chris gives us Mexican press dispatches of drug and gang war violence over three years, presented in a multi volume set intended to chronicle the death, violence and mayhem which has dominated Mexico for six years.
Click here for more information


Meet the Mods
In no particular order...


Steve White
Seafarious
Pappy
lotp
Scooter McGruder
john frum
tu3031
badanov
sherry
ryuge
GolfBravoUSMC
Bright Pebbles
trailing wife
Gloria
Fred
Besoeker
Glenmore
Frank G
3dc
Skidmark
Alaska Paul



Better than the average link...



Rantburg was assembled from recycled algorithms in the United States of America. No trees were destroyed in the production of this weblog. We did hurt some, though. Sorry.
3.236.212.116

Help keep the Burg running! Paypal: