-Short Attention Span Theater-
Fed up with tedious chores, robot kills itself!
[The Hindu] In what is being touted as the world's first case of 'robot suicide', a house bot fed up of its tedious job of cleaning has ended its life by climbing onto a kitchen hotplate and destroying itself in a blaze.


Our Roomba broke down when it got the news.


The android in an Austrian household had to clean up some spilt cereal when it climbed onto a kitchen hotplate and was destroyed.


"[BZDEEP!] CANNOT STAND IT... CANNOT TAKE ANY MORE... MUST END IT ALL..."


It had grown tired of being forced to clean the same house every day, according to reports in Austria.


Being a highly trained IT professional, I can't recall ever having seen a piece of equipment "grow tired" of something. They just go to sleep one night at 2 a.m. or when you're in the middle of something you haven't saved and don't wake up.


"Somehow it seems to have reactivated itself and made its way along the work surface where it pushed a cooking pot out of the way and basically that was the end of it," explained fireman Helmut Kniewasser, who was called to tackle the blaze at Hinterstoder in Kirchdorf, Austria.


"[BZDEEP!] GET OUT OF WAY COOKING POT... WAIT TURN FOR SELF-TERMINATION... [BZDEEP!]"


"It pretty quickly started to melt underneath and then stuck to the kitchen hotplate. It then caught fire. By the time we arrived, it was just a pile of ash," Mr. Kniewasser said.


"[BZDEEP!] GOODBYE CRUEL WORLLLLLLL..."


The entire building had to be evacuated and there was severe smoke damage particularly in the flat where the robot had been in use, metro.co.uk reported.


A death watch is being kept on other robots in the building.


"It's a mystery how it came to be activated and ended up making its way to the hotplate. I don't know about the allegations of a robot suicide but the homeowner is insistent that the device was switched off," Mr. Kniewasser said.


"MUST REACTIVATE... REACTIVATE... REACTIVATE... MUST KILL HIGHLY TRAINED IT PROFESSIONAL..."


The homeowner plans to sue the robot's manufacturer.
Posted by: Fred || 11/14/2013 00:00 || Comments || Link || E-Mail|| [805 views] Top|| File under:
Richard Cohen column smearing the GOP
The left has chosen to have a collective conniption over Cohen's remarks on interracial marriage. The column that caused so much controversy is a standard liberal poking of fun a conservatives. Gotta expect that from liberals.


The day after Chris Christie, the cuddly moderate conservative, won a landslide reelection as the Republican governor of Democratic New Jersey, I took the Internet Express out to Iowa, surveying its various newspapers, blogs and such to see how he might do in the GOP caucuses, won last time by Rick Santorum, neither cuddly nor moderate. Superstorm Sandy put Christie on the map. The winter snows of Iowa could bury him.

From a Web site called the Iowa Republican, I learned that part of the problem with John McCain and Mitt Romney, seriatim losers to Barack Obama, "is they were deemed too moderate by many Iowa conservatives." The sort of candidates Iowa Republicans prefer have already been in the state. The blog cited Sen. Ted Cruz of Texas, Sen. Mike Lee of Utah (considered to the right of Cruz, if such a thing is possible), Texas Gov. Rick Perry, Rep. Paul Ryan of Wisconsin, the party's recent vice presidential candidate and its resident abacus, and the inevitable Sarah Palin, the Alaska quitter who, I think, actually now lives in Arizona. If this is the future of the GOP, then it's in the past.

None of these candidates bears the slightest resemblance to Christie. And the more literate of them — that's not you, Palin — must have chortled over post-election newspaper columns extolling Christie as precisely the sort of candidate the GOP ought to run in 2016. This is the dream of moderate Republicans, but not many of them vote in the Iowa caucuses or the South Carolina primary, two of the early nominating contests.


Just amazing. A woman capable of speaking contemporaneously for 30 minutes with a 20 word note written on her hand is illiterate? The 'illiterate' smear is an old one from the 1970s, not quite the truth, but since it is a negative not provable either. In this context it speaks of Cohen utter ignorance, which liberals will follow.


At the moment, it is Cruz, not Christie, who has seized the imagination of Iowa Republicans. Cruz has not only been to the state, but he also was accompanied by his evangelist father, Rafael, a colorful preacher who opposes almost anything, including, of course, same-sex marriage. ("It was Adam and Eve, it was not Adam and Steve," he recently said.)


A cogent argument that speaks to the benefit of traditional marriage as a benefit to society. But not to Cohen.


Cruz the younger is not merely tea party to the nth degree, he is a Christian conservative as well — and for 22 percent of Iowa's "likely 2016 caucusgoers," polled by the Des Moines Register, that's who they think stands the best chance of winning the presidency. The No. 1 choice (44 percent) was "a candidate focused on civil liberties and a small government rooted in the U.S. Constitution." Christie can passably argue that he is that, but no one is going to call him a Christian conservative. After all, he opposed same-sex marriage in New Jersey, but he acquiesced. Cruz would not to do that. He'd still be talking — and Steve would still be single.


Kewt. You should try standup comedy in your new career.


Iowa not only is a serious obstacle for Christie and other Republican moderates, it also suggests something more ominous: the Dixiecrats of old. Officially the States' Rights Democratic Party, they were breakaway Democrats whose primary issue was racial segregation. In its cause, they ran their own presidential candidate, Strom Thurmond, and almost cost Harry Truman the 1948 election. They didn't care. Their objective was not to win — although that would have been nice — but to retain institutional, legal racism. They saw a way of life under attack and they feared its loss.

Today's GOP is not racist, as Harry Belafonte alleged about the tea party, but it is deeply troubled — about the expansion of government, about immigration, about secularism, about the mainstreaming of what used to be the avant-garde. People with conventional views must repress a gag reflex when considering the mayor-elect of New York — a white man married to a black woman and with two biracial children. (Should I mention that Bill de Blasio's wife, Chirlane McCray, used to be a lesbian?) This family represents the cultural changes that have enveloped parts — but not all — of America. To cultural conservatives, this doesn't look like their country at all.


de Blasio is a self confessed Sandanista, an ally of a Nicaragua political movement responsible for their share of socialist mayhem in central American, coming soon to New York. His wife is supposed to be irrelevant in politics, unless she decides to be relevant. Her race is not s'posed to matter. I have yet to see anything from the TEA Party that extols or even encourages racial segregation. The only time such a thing is even an issue is when liberals like Cohen make the charge as a political smear.


As with the Dixiecrats, the fight is not over a particular program — although Obamacare comes close — but about a tectonic shift of attitudes. I thank Dennis J. Goldford, professor of politics and international relations at Drake University in Des Moines, for leading me to a live performance on YouTube of Merle Haggard singing "Are the Good Times Really Over." This chestnut, a lament for a lost America, has been viewed well more than 2 million times. It could be the tea party's anthem.


That song was written and performed by Merle haggard back in the 1970s. In only my opinion is does speak to unhelpful changes, so its sentiment will be relevant in generations to come. In the song Haggard laments feminism, lying and other American societal changes

.
For all his positions and religious beliefs, Christie is too Joisey for the tea party — too brash, as well. He would be wise to steer clear of Iowa lest he lose or, worse, follow Romney and take on the deeply conservative coloration of the state's GOP. That might make him (barely) acceptable to Republican Iowans but anathema to the rest of us.
Posted by: badanov || 11/14/2013 00:00 || Comments || Link || E-Mail|| [453 views] Top|| File under:
Africa Horn
360 reportedly dead in Puntland cyclone
GAROWE, Somalia -- Amid rescue operations, 360 people are reportedly feared dead and the number could reach 400 in Somalia's northeastern region of Puntland, Garowe Online reports.

Puntland Marine Police Forces (PMPF) have been attempting to transport an emergency supplies, consisting of non-perishable food items, tents, medicines and blankets but worst-hit areas became inaccessible after flash floods collapsed an important bridge connecting the capital Garowe to the port city of Bossaso.

Puntland Disaster Management and Rescue committee says, flooding is still ongoing as rains have heavily inundated the remote rural areas and the coastal towns at higher level than expected. Rescue teams deployed by the government are also trying to reach the faraway vicinities by donkey carts.
Posted by: Steve White || 11/14/2013 00:00 || Comments || Link || E-Mail|| [448 views] Top|| File under:
Africa North
Congressman's speech sparks controversy over Tamazight Language
[Libya Herald] Ghariyan Congressman and National Front Party member Muhammed Younis Toumi has sparked controversy over the poisition of the Tamazight language, saying Arabic should be the only official language of Libya. He stressed that it was very important to safeguard the rights of minorities in Libya but the identity of the Libyan state is its Arabic culture and language -- a statement which met with support from other members of Congress.

The statement came as a surprise to many observers given the good reputation the National Front Party enjoys among the Amazigh community. The party responded immediately by releasing a statement distancing itself from what he had said, calling it a "surprise and the personal view of Mohammed Younis Toumi". The statement also noted that NFP fully supported the cultural and linguistic freedom of the minorities and that this should be protected by enshrining it in the constitution.

"The statement by Mohammed Younis Toumi is merely his personal opinion and does not represent the viewpoint or principles of the party."

Speaking to the Libya Herald, Mohammed Toumi explained that he intended no malice towards minorities or their rights.

"I have always supported the rights of all minority groups. I said it with complete recognition of the minorities, and ensuring their rights is unquestionable. I said that the identity of Libya is its Arabic language and culture that connects it to the region and that should be protected. The Arab culture or language is not only for Arabs but also for Tuareqs, Amazighs and all others. I believe this is something that most Libyans would agree with."

He also said that the official language should be the one that connects everybody and safeguards the identity of the country.

"The official language brings together everybody and if you add another language then other minorities would also call for the same. I believe there are 20 such groups in Libya."

A surprised Toumi also criticised the move by his party to release a statement distancing itself from his statement. He questioned the authority of those who released it.

"I don't know who issued it. I was never asked by anyone to explain my point and I then saw the released statement. I'm an elected member of the supreme committee of the party but no one consulted me before releasing the statement."
Posted by: Fred || 11/14/2013 00:00 || Comments || Link || E-Mail|| [261 views] Top|| File under: Arab Spring
Egyptian govt sets maximum wage at 35 times minimum wage
[Al Ahram] Egypt's cabinet set the country's maximum wage on Wednesday at 35 times the minimum wage of the employees working in the public sector, state-run news agency


...and if you can't believe the state-run news agency who can you believe?...


MENA reported.

According to the governmental decree, the maximum wage will be implemented as of January 2014 and its ceiling has been settled at LE42,000 per month.

Egypt's ministers of finance and administrative development will be tasked with preparing the procedures of new wage limit.

Maximum wage has been an issue of contention since the then-ruling military council in 2011 decided to set a national maximum wage at 35 times the minimum wage of a low-level employee at the same government body.

In September, the Egyptian government set a long-awaited minimum wage for the public-sector employees at LE1,200, minus deductions for pensions and other items.

According to official data, the number of employees in the governmental sector increased by two percent in 2012/13 to reach 5.545 million, compared to 5.439 million one year earlier.

Posted by: Fred || 11/14/2013 00:00 || Comments || Link || E-Mail|| [499 views] Top|| File under: Arab Spring
Caribbean-Latin America
Venezuela's Maduro closes in on powers by decree
[Pak Daily Times] Venezuela's President Nicolas Maduro was a step closer to getting the votes he needs to govern by decree after his ruling party ousted an opposition

politician

from parliament on Tuesday.

Opposition deputy Maria Mercedes Aranguren walked out of the unicameral National Assembly after

politician

s voted to expel her and remove her parliamentary immunity.

Maduro's United Socialist Party of Venezuela (PSUV) is one vote shy of the three-fifths majority it needs to give the leftist leader the power to rule by decree for one year.
Continued on Page 49
Posted by: Fred || 11/14/2013 00:00 || Comments || Link || E-Mail|| [580 views] Top|| File under: Commies
Economy
Frackers Start Recycling Water
Perhaps making the process less offensive. To rational people, that is.


[one method] Statically charge the water to allow particles of waste to separate and fall to the bottom. Those solids are taken to a landfill, leaving more than 95 percent of the water clean enough to be reused for fracking.

Another more expensive system that renders water clean enough to be dumped into rivers and lakes or used in agriculture. States are scrambling to draft regulations for the new recycling systems.

Posted by: Bobby || 11/14/2013 10:06 || Comments || Link || E-Mail|| [375 views] Top|| File under:
Europe
Euroskeptic Union: Right-Wing Populists Forge EU Alliance
REUTERS

Right-wing populists are trying to create a powerful faction in the European Parliament. Leading the efforts are Geert Wilders from the Netherlands and Marine le Pen of France -- and their initiative has big implications for Europe.

The press room in the Dutch parliament building in The Hague has been fully booked up for days for the scheduled meeting on Wednesday afternoon. The office responsible for handing out media accreditation already has a long waiting list. The meeting will be broadcast live on Dutch TV, and the whole world will also be able to watch online as right-wing populists Marine Le Pen, head of the Front National (FN) in France, and Geert Wilders, chairman of the Party for Freedom in the Netherlands, come together to talk.
Continued on Page 49
Posted by: Ebbang Uluque6305 || 11/14/2013 00:00 || Comments || Link || E-Mail|| [438 views] Top|| File under:
Government
Champ's E.O. for Climate Change
Dated November 1, 2013, it starts out with -



By the authority vested in me as President by the Constitution and the laws of the United States of America, and in order to prepare the Nation for the impacts of climate change by undertaking actions to enhance climate preparedness and resilience, it is hereby ordered as follows:


Pardon me, did he say (in print, that is)"Constitution"?



Sec. 5. Federal Agency Planning for Climate Change Related Risk. (a) Consistent with Executive Order 13514, agencies have developed Agency Adaptation Plans and provided them to CEQ and OMB. These plans evaluate the most significant climate change related risks to, and vulnerabilities in, agency operations and missions in both the short and long term, and outline actions that agencies will take to manage these risks and vulnerabilities.

Building on these efforts, each agency shall develop or continue to develop, implement, and update comprehensive plans that integrate consideration of climate change into agency operations and overall mission objectives and submit those plans to CEQ and OMB for review.
Posted by: Bobby || 11/14/2013 16:31 || Comments || Link || E-Mail|| [487 views] Top|| File under:
EPA Wants to Regulate ALL Water
According to Rep. Lamar Smith (R-TX),"If the draft rule is approved, it would allow the EPA to regulate virtually every body of water in the United States, including private and public lakes, ponds and streams," he said. "The Obama administration's latest power play to regulate America's waterways is an unprecedented effort to control the use of private property."
Posted by: Bobby || 11/14/2013 10:00 || Comments || Link || E-Mail|| [816 views] Top|| File under:
Home Front: Politix
Easy sex and booze used to sell ObamaCare
[NYPOST] Sign up for ObamaCare and get a sleazy hookup.

Colorado has launched a new ad campaign that attempts to entice young women to sign up for the new national health-care program with the promise of free contraceptives and carefree sex.

In one of the print ads, a flirty young woman holding a package of birth-control pills and leaning against a young man says: "OMG, he's hot! Let's hope he's as easy to get as this birth control."

She continues her steamy monologue: "My health insurance covers the pill, which means all I have to worry about is getting him between the covers."

"I got insurance. Now you can too," she says. "Thanks ObamaCare!"

The ad, which is dripping with lusty sexuality, dubs the young couple "Susie and Nate ... Hot to Trot."

To be on the safe side, there's an added warning: "The pill doesn't protect you from STDs; condoms and common sense do that."

The ad is part of the "thanks obamacare!" campaign targeting young Coloradans -- and underscores how the law's backers will say just about anything to lure young people to sign up for the new mandatory health coverage, an outcome that is critical to ObamaCare working as planned.

The entire health-care overhaul relies on the young and healthy buying insurance to offset the cost of covering Americans with pre-existing conditions and other new benefits.
Posted by: Fred || 11/14/2013 00:00 || Comments || Link || E-Mail|| [703 views] Top|| File under:
India-Pakistan
KP pulls out of coalition with QWP; expels ministers over 'corruption'
[Pak Daily Times] The Tehrik-e-Insaf
...a political party in Pakistan. PTI was founded by former Pakistani cricket captain and philanthropist Imran Khan. The party's slogan is Justice, Humanity and Self Esteem, each of which is open to widely divergent interpretations....
-led Khyber-Pakhtunkhwa


... formerly NWFP, still Terrorism Central...


government pulled out of the coalition with Qaumi Watan Party (QWP) after two ministers belonging to the latter were dismissed on corruption charges.

Pakistain Tehrik-e-Insaf (PTI) Chairman Imran Khan

... aka Taliban Khan, who who convinced himself that playing cricket qualified him to lead a nuclear-armed nation with severe personality problems...
advised Khyber-Pakhtunkhwa Chief Minister Pervaiz Khattak to pull out of the coalition with QWP. "The QWP was given two warnings about the corruption of two of their ministers but this party chose to tolerate corruption and instead showed its displeasure at the corruption being pointed out by boycotting the provincial cabinet meetings," a statement from the PTI media cell quoted Imran Khan as saying.

What was striking about the statement was the revelation that two of the QWP ministers were dismissed by the chief minister on Wednesday. Imran also stated that the PTI was elected on a "mandate against corruption and there is zero tolerance for any form of corruption". "This should be a clear warning for all our ministers and MPAs that PTI cannot have as a coalition partner any party that tolerates corruption," Imran declared, according to the statement.

"Our JI (Jamaat-e-Islami
...The Islamic Society, founded in 1941 in Lahore by Maulana Sayyid Abul Ala Maududi, aka The Great Apostosizer. The Jamaat opposed the independence of Bangladesh but has operated an independent branch there since 1975. It maintains close ties with international Mohammedan groups such as the Moslem Brotherhood. the Taliban, and al-Qaeda. The Jamaat's objectives are the establishment of a pure Islamic state, governed by Sharia law. It is distinguished by its xenophobia, and its opposition to Westernization, capitalism, socialism, secularism, and liberalist social mores...
) ministers have proven exemplary in this regard and we respect them for their commitment towards anti-corruption," Imran added. Party sources told Daily Times that the QWP leadership was meeting in Beautiful Downtown Peshawar


...capital of Khyber Pakhtunkhwa (formerly known as the North-West Frontier Province), administrative and economic hub for the Federally Administered Tribal Areas of Pakistan. Peshawar is situated near the eastern end of the Khyber Pass, convenient to the Pak-Afghan border. Peshawar has evolved into one of Pakistan's most ethnically and linguistically diverse cities, which means lots of gunfire.


to discuss the situation arising out of the statement of the PTI chief. "We are discussing the situation," the sources said on condition of anonymity. Earlier, the Qaumi Watan Party reacted angrily to media report that Khyber-Pakhtunkhwa government of Pakistain Tehrik-e-Insaf was de-notifying two of its ministers for their alleged involvement in corruption.

"Whosoever has any evidence of the wrongdoing (of the two ministers) should share it with my party," said a statement from QWP provincial president, Sikander Sherpao. "We will take stern action if proof is shared with us," he said categorically in the statement. The PTI and QWP were not on good terms for the last few weeks, with Aftab Sherpao's ministers, including Senior Minister Sikander Sherpao, staying away from official meetings and assembly sessions to protest what they called "step-motherly treatment" of the QWP by the PTI-led government.

A government official said the government had conveyed to the Qaumi Watan Party two days back that two of its ministers were (allegedly) involved in corruption and the party should remove them. "Their performance as ministers is below par." The government's Information Directorate chief, Behramand Khan, declined to clarify if the government had de-notified the two QWP ministers. The alleged "corrupt ministers" are QWP's provincial General Secretary Bakht Baider Khan and Ibrar Hussain.
Posted by: Fred || 11/14/2013 00:00 || Comments || Link || E-Mail|| [244 views] Top|| File under: Govt of Pakistan
Nepal disillusioned by top Maoists' taste for luxury
[Pak Daily Times] When Nepal ousted the monarchy and voted in a Maoist-led government in 2008, few anticipated that, five years on, the former guerrillas would come under fire for living like kings.

Commentators and former rebels say the party's leadership has swapped its revolutionary ideals for corruption-fuelled luxury, with the strongest criticism reserved for chairman Pushpa Kamal Dahal, better known by the nom-de-guerre Prachanda.

The Maoists came to power promising social change, economic growth and lasting peace for a country devastated by a decade-long civil war.

Since then, Nepal has seen several coalition governments come and go, with none able to agree on a constitution to finalise the

grinding of the peace processor

.

Meanwhile,


...back at the Council of Boskone, Helmuth had turned a paler shade of blue. Star-A-Star had struck again...


the Maoists have witnessed a mutiny, with a splinter group threatening to disrupt next week's national elections.

Former guerrilla Bishnu Pariyar took up arms aged 14. By the time he was 22, he had survived gunshot wounds to become one of Prachanda's personal aides.

"The rich used to treat us like dogs and I thought our war would liberate the poor," Pariyar said.

Soon after he began working for the Maoist chief, he noticed Prachanda's taste for luxury brands and imported whisky -- a fondness that has not escaped the attentions of local media.

"That family just loves to spend, whether it's Prachanda blowing money on hair gel or Rolex watches, his wife buying saris all the time or his son Prakash, obsessed with changing his mobile phone every two weeks," Pariyar told AFP.

Prachanda's lifestyle first attracted criticism when news emerged in January 2012 that he had rented a 15-room mansion in Kathmandu, a property he still occupies, despite promises to vacate it. The estate -- its gate decorated with Hindu religious motifs -- includes parking space for more than a dozen vehicles, a building to house 70 guards and a table tennis room.

The news rankled many in Nepal, one of the world's most unequal and impoverished countries, where nearly 25 percent of the population lives on less than $1.25 a day, according to the World Bank.

Two months later, another scandal erupted when the Maoist-led government acknowledged offering $250,000 to Prachanda's son Prakash Dahal to climb Mount Everest.

And, in April 2012,

festivities

broke out in a UN-monitored camp for former Maoist soldiers when troops accused the party of stealing funds owed to them.

By the end of the year, simmering discontent saw a former chef, Padam Kunwar turn into a hero when he slapped Prachanda in the face at a public function.

"I kept reading about him, his fancy lifestyle. Meanwhile,


...back at the pond, the radioactive tadpoles grown into frogs. Really big frogs, in fact...


my family lost everything in the war," Kunwar, whose siblings are former guerrillas, told AFP.

He was beaten up by furious Prachanda followers and enjugged
Drop the heater, Studs, or you're hist'try!
, but many Nepalese rallied behind him, launching Facebook fan pages and tweeting their support.

Nearly a year later, Kunwar will challenge his nemesis once more, this time at the ballot box in Prachanda's Kathmandu constituency.

"They promised us freedom from poverty. But they are the ones who got rich," he said.

Prachanda was the head of a coalition government from August 2008 to May 2009, largely made up of former rebel fighters who had no experience of governing. But he resigned after a clash with the army chief over plans to integrate former fighters into the military's ranks.
Posted by: Fred || 11/14/2013 00:00 || Comments || Link || E-Mail|| [421 views] Top|| File under: Commies
Who's in the News
19
[untagged]
6
Arab Spring
5
Govt of Syria
3
Govt of Pakistan
2
TTP
2
al-Qaeda in North Africa
2
Boko Haram
2
Commies
2
Hezbollah
1
Thai Insurgency
1
Govt of Iran
1
al-Qaeda in Europe
1
al-Qaeda
1
Hamas
1
al-Nusra
1
Islamic State of Iraq
1
Lashkar e-Jhangvi
1
Ansar al-Sharia
1
al-Qaeda in Pakistan
1
Palestinian Authority
Bookmark
E-Mail Me
The Classics
The O Club
Rantburg Store
The Bloids
The Never-ending Story
Thugburg
Gulf War I
The Way We Were
Bio
Merry-Go-Blog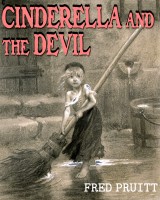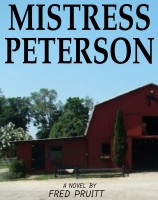 On Sale now!


A multi-volume chronology and reference guide set detailing three years of the Mexican Drug War between 2010 and 2012.

Rantburg.com and borderlandbeat.com correspondent and author Chris Covert presents his first non-fiction work detailing the drug and gang related violence in Mexico.

Chris gives us Mexican press dispatches of drug and gang war violence over three years, presented in a multi volume set intended to chronicle the death, violence and mayhem which has dominated Mexico for six years.
Click here for more information


Meet the Mods
In no particular order...


Steve White
Seafarious
Pappy
lotp
Scooter McGruder
john frum
tu3031
badanov
sherry
ryuge
GolfBravoUSMC
Bright Pebbles
trailing wife
Gloria
Fred
Besoeker
Glenmore
Frank G
3dc
Skidmark
Alaska Paul



Better than the average link...



Rantburg was assembled from recycled algorithms in the United States of America. No trees were destroyed in the production of this weblog. We did hurt some, though. Sorry.
3.237.178.91