-Lurid Crime Tales-
Robber with AK-47 shot by Waffle House customer, DeSoto police say
[Dallas Morning News] DeSoto police are hoping the public can help them identify the suspect in an aggravated robbery at a Waffle House last week.

About 2:30 a.m. Thursday, police were called to the Waffle House in the 1500 block of North Beckley Avenue, where they found a man shot in the parking lot.

Customers told police that the man had come into the restaurant, armed with an AK-47, and robbed numerous people as well as the business.

One customer, who was legally carrying a concealed handgun, followed the robber into the parking lot because he was afraid for the safety of his wife, who was on her way to the Waffle House.

The customer called out to the robber, who turned and pointed the rifle at him, police said. The customer then shot the robber several times.

The robbery suspect was taken to a hospital, where he is on life support.

This article starring:
Another cup of joe please, I'll be right back.
Posted by: Besoeker || 07/13/2016 08:20 || Comments || Link || E-Mail|| [336093 views] Top|| File under:
Plot to murder Baton Rouge police uncovered.
[Right Scoop] Baton Rouge police reportedly just foiled a Dallas-style plot to kill police officers in Baton Rouge, the Louisiana city where Alton Sterling was shot by police last week.

According to CBS News, three people, including one juvenile, were arrested in a plan to use stolen firearms from a Baton Rouge - area pawn shop to kill officers during protests -- which have been sweeping the city -- in response to the Sterling shooting. At least eight guns were stolen from Cash America pawn shop over the weekend. Federal agents raided a Baton Rouge home late Monday and recovered six of the stolen weapons. Two are reportedly still missing.

During a press conference Tuesday, officials said they were aware of a "credible" threat to officers, and it's one of the reasons police wore riot and protective gear during protests over the past few nights.

Posted by: Besoeker || 07/13/2016 04:54 || Comments || Link || E-Mail|| [336097 views] Top|| File under:
FBI to turn Clinton emails over to State Dept.
[Wash Times] The FBI said Tuesday it will turn over to the State Department thousands of work-related secret emails it recovered from Hillary Clinton's email server, which the former secretary failed to turn into the government when she left office.

In a letter, FBI General Counsel James A. Baker said now that they've closed their investigation, the emails will be shipped back to the State Department to be handled according to federal law. That means they could also be released under the Freedom of Information Act.

Yes, technically they could be released under FOIA, but Foggy Bottom is conducting it's own internal investigation, so there could be some....delays. Had they remained at the Bureau, where the investigation has been completed, well, yes of course. The original records belong in the Library of Congress or NARA (National Archives and Records Administration) as appropriate. My emphasis in the last para.
Posted by: Besoeker || 07/13/2016 04:12 || Comments || Link || E-Mail|| [336093 views] Top|| File under:
-Short Attention Span Theater-
First Gay Reality Dating Show
[VARIETY] The first gay dating show is coming to TV.


... briefly.


Logo has greenlit "Finding Prince Charming," a reality dating competition featuring a cast of all gay men. Lass Bass is set to host.


It may do well in San Francisco. It's gonna crash and burn in Omaha, Allentown, and Del Rio. Think Hindenberg, without the attention.


"Finding Prince Charming" will include a cast of 13 suitors. All the men will live in the same house together, as they compete to win the heart of one of the "nation's most eligible gay heartthrob." The contestants will be eliminated one-by-one, and in the final episode, the heartthrob will choose his one ideal man to "commit to an exclusive relationship," per Logo.


The ghost of Caligula told me he's all for it.


"Logo has a long history of showcasing LGBTQ-focused stories with memorable characters that transcend pop culture," said Pamela Post, SVP of original programming for Logo. "'Finding Prince Charming' will take viewers on a whirlwind journey through modern love and relationships in a way that only Logo can do."


Posted by: Fred || 07/13/2016 00:00 || Comments || Link || E-Mail|| [336079 views] Top|| File under:
Cleveland: CWRU drastically cutting operations during convention
CLEVELAND, Ohio - Case Western Reserve University, under fire by students and faculty for housing police on campus during the Republican National Convention, has decided to hold no classes, summer camps or other activities on campus from July 18-21.

The action, announced late Monday, was taken to ease ongoing concerns over housing 1,700 police officers and 200 members of the Ohio National Guard during the four-day event.

Students wanted the university to require the officers to store their weapons off campus, for the officers to stay out of university-owned buildings that aren't their assigned residence halls, and for the university to provide alternative housing for students uncomfortable with the increased police presence.

CWRU posted an online notice last night "... our city soon will host the Republican National Convention, an event that is expected to draw dozens of protests‐and could see a significant degree of conflict."

One commenter to this news article urged the CWRU president to get rid of all law enforcement officers of whatever kind on campus, i.e."Let the students fend for themselves so they will get to see what their campus life will be like. Call the janitor when your mugged walking across campus at night. Call the cafeteria lady when your car is broken into. Call the hvac technician when you get robbed."
Posted by: Anguper Hupomosing9418 || 07/13/2016 00:00 || Comments || Link || E-Mail|| [336068 views] Top|| File under:
-Land of the Free
Police Walk Off Job After WNBA Players Wear Black Lives Matter T-Shirts at Game
[Gateway Pundit] Off duty police officers walked of the job on Saturday after the Minnesota Lynx WNBA players showed up wearing Black Lives Matter T-Shirts.

This came after five police officers were shot dead in Dallas on Thursday at a Black Lives Matter protest.

A police union official says four off-duty Minneapolis officers working a WNBA game walked off the job at the city's Target Center arena Saturday after Minnesota Lynx players wore pregame warm-up jerseys supporting the Black Lives Matter movement.

The shirts listed the names of Philando Castile and Alton Sterling, both fatally shot by police officers last week. Castile was killed by a police officer in suburban St. Paul during a traffic stop. The shirt also showed the Dallas police shield above the phrase "Black Lives Matter."

Minneapolis Police Federation President Bob Kroll tells the Minneapolis Star-Tribune he commends the officers. He says they took their names off a list of officers to work future games.
Posted by: Besoeker || 07/13/2016 04:02 || Comments || Link || E-Mail|| [336095 views] Top|| File under:
Africa Subsaharan
South Sudan: Salva Kiir Declares Ceasefire Agreement With Machar
[ENGLISH.AAWSAT] The President of South Sudan Salva Kiir Mayardit declared a ceasefire across the entire country, including the capital Juba which has seen violent and bloody fighting over the past week, up until yesterday. The fighting was between government forces and the army of the former rebel leader Riek Machar, who is now Vice-President. Kiir stressed his government's commitment to the ceasefire and the implementation of the peace agreement, and called on citizens to remain calm and return to work. Meanwhile,


...back at the precinct house, Don Calamari's lawyer was getting even redder in the face...


the SPLA's Chief of General Staff Paul Malong Awan gave his soldiers and the regime's forces strict instructions to refrain from attacking citizens or their property and warned violators that they would be severely punished in the event that they refused to oblige.

South Sudan's Information Minister Michael Makuei said that President Salva Kiir held a telephone conversation with his Vice-President yesterday and that they discussed the current situation, agreed to a cessation of hostilities in Juba and other parts of the country. He also added that the security situation is stable after the military skirmishes that took place at dawn yesterday near the airport, the United Nations


...an organization originally established to war on dictatorships which was promptly infiltrated by dictatorships and is now held in thrall to dictatorships...


Mission and in other areas. Makuei said that fighting in Torit, east of the country, has ceased.


Posted by: Fred || 07/13/2016 00:00 || Comments || Link || E-Mail|| [336074 views] Top|| File under:
Britain
UK scientists are trying to grow military drones in a lab with advanced chemistry and 3D printing
I was alarmed when I first read this, as it sounded like they were using quasi-genetic material, which would then be sent to be blown up and scattered across the countryside. A terrible idea to say the least. On reflection it sounds more akin to 3D printing.


More often than not, some of the most cutting edge technology comes not from Silicon Valley, but from military companies and various branches of the armed forces. With generous budgets at their disposal, it's hardly a surprise that grandiose research projects involving items like stealth motorcycles and drones that can both fly and swim are often rooted in military research.

That said, the following research initiative is a bit outlandish even for military standards. Over the past few days, word emerged that two military-backed defense companies based out of Scotland and England are currently working on technology that appears to be a wacky, futuristic and intriguing marriage between advanced chemistry and 3D printing.

The two companies involved are BAE Systems and Cronin Group PLC, and according to Defense Tech, the joint effort is geared towards developing technology that can grow unmanned aircraft and "some of their complex electronic systems, conceivably from a molecular level upwards," all within a matter of weeks no less.

Does this sound crazy and exceptionally vague? Sure, but the research, no matter how ambitious and out-there it may be, is very real. The ability to quickly create uniquely capable miniaturized drones for mission-specific tasks would of course help military units undertake various missions when their current fleet of aircraft or drones are deemed either unsuitable for the task at hand or not at the ready.

And at the center of this research is a machine called Chemputer which, relying upon advanced chemical processes, would theoretically be able to grow armies of attack and surveillance drones.

Lee Cronin, founding scientific director at Cronin and also a professor at the University of Glasgow, said they have been developing means "to digitize synthetic and materials chemistry," with the aim of assembling complex machines -- inside a machine -- "from the bottom up, or with minimal human assistance."

The same technology also could be used to produce multi-functional parts for larger manned aircraft, he said, though BAE and Cronin appear to be promoting the futuristic alchemy as a means of producing small, customized and incredibly fast unmanned aerial vehicles.

"This is a very exciting time in the development of chemistry," Cronin said on BAE's website. "We have been developing routes to digitize synthetic and materials chemistry and at some point in the future hope to assemble complex objects in a machine from the bottom up, or with minimal human assistance. Creating small aircraft would be very challenging but I'm confident that creative thinking and convergent digital technologies will eventually lead to the digital programming of complex chemical and material systems."
Posted by: phil_b || 07/13/2016 00:33 || Comments || Link || E-Mail|| [336089 views] Top|| File under:
Caucasus/Russia/Central Asia
Putin sacks EVERY commander in Baltic fleet
Stalin-style purge 'after top brass refusal to follow his orders to confront Western ships'

[DailyMail] Up to 50 officers of the fleet were fired alongside Vice
Admiral Viktor Kravchuk and his chief of staff Rear Admiral Sergei Popov after they reportedly refused to follow orders to confront Western ships.

Reports in Russia also suggested the purges followed an alleged cover-up of a submarine accident, flaws in recruitment and military construction projects.
Posted by: Blossom Unains5562 || 07/13/2016 00:00 || Comments || Link || E-Mail|| [336085 views] Top|| File under:
China-Japan-Koreas
Tribunal: No Basis For China's Vast South China Sea Claims
A tribunal ruled in a sweeping decision Tuesday that China has no legal basis for its vast claims in the South China Sea and had aggravated the seething regional dispute with its extensive construction of artificial islands that destroyed coral reefs and infringed on the Philippines' exclusive economic zone.

China immediately rejected the arbitration findings, and their impact remained unclear as there is no policing agency or mechanism to enforce them.

While the ruling cannot reverse China's actions, it still constitutes a rebuke, carrying with it the force of the international community's opinion. It also gives heart to small countries in Asia that have helplessly chafed at China's expansionism, backed by its military and economic power.
Continued on Page 49
Posted by: Steve White || 07/13/2016 00:00 || Comments || Link || E-Mail|| [336094 views] Top|| File under:
Home Front: Politix
Trump declines invite to NAACP convention
(CNN) Washington: Presumptive Republican presidential nominee Donald Trump will not be speaking at the NAACP Annual Convention in Ohio next week, the civil rights organization's president and CEO said Tuesday.

After days of speculation, NAACP's Cornell William Brooks told CNN that Trump had declined the group's invitation to address its members in Cincinnati at their conference, which is being held this weekend.

Hillary Clinton, the presumptive Democratic nominee, is scheduled to speak, Brooks told CNN's Wolf Blitzer on "The Situation Room."

"Mr. Trump has declined our invitation, so we will hear from Sec. Clinton," Brooks said. "Namely, the explanation given was that (the Republicans) are holding their convention at the same time. We are, of course, in Cincinnati, they are in Cleveland. We were hoping he would make the short trip from Cleveland to Cincinnati."

The Trump campaign did not immediately respond to a request for comment.

Trump's decision to skip the event represents a change of course from previous Republican presidential candidates, with 2012 GOP nominee Mitt Romney addressing the 103rd NAACP annual convention in Texas.


Mr. Trump begins a trend which should be permanently sustained.


Brooks said he was disappointed by Trump's announcement, saying it was a missed opportunity for the real estate mogul to respond to recent problems between law enforcement and the African-American community.
Posted by: Besoeker || 07/13/2016 08:36 || Comments || Link || E-Mail|| [336074 views] Top|| File under:
Clapper Denies Request to Block Clinton From Classified Intel Briefings
[ABC] Republican House Speaker Paul Ryan's request to block Hillary Clinton from receiving classified intelligence briefings was denied by Director of National Intelligence James Clapper on Monday.

In a letter to Ryan, Clapper wrote that he did "not intend to withhold briefings from any officially nominated, eligible candidate."

A spokeswoman for Ryan, AshLee Strong, said in a statement that "We obviously disagree with the decision and want to know what precautions will be taken and what assurances the director can give that Secretary Clinton won't mishandle classified information. She has proven herself untrustworthy."

The news came one week after FBI director James Comey announced that the FBI recommended no charges be filed against Clinton in her handling of classified email while she was Secretary of State.

Ryan excoriated Clapper, saying the decision "defies explanation," as well as Clinton, who he said "misled the American people when she was confronted with her criminal actions."

Posted by: Besoeker || 07/13/2016 00:00 || Comments || Link || E-Mail|| [336068 views] Top|| File under:
Home Front: WoT
Domestic Insurrection Digest, July 13th, 2016
From Fred:


Black Lives Matter Group Seeks Removal Of Oakland Mayor

[ABC7NEWS] The group Black Lives Matter organized a rally on the campus of UC Berkeley. Organizers called it a vigil and a prayer circle. The large crowd and their silence really did speak volumes. Unlike what was happening at Oakland City Hall.

"The people in the hills are happy. Developers are happy. But the black and brown, who make up the heart and soul of this city, are sick and tired of being sick and tired," said Cat Brown, one of the activists.

As Americans protest police violence against people of color, Black Lives Matter now plays a role in Oakland's struggles with its own scandal. On Monday, the group called Anti-Police Terror Project took signatures to the city clerk filing an intent to recall the mayor.

"This is about we are sick and tired of being murdered on the streets of Oakland. Tired of being pushed. And if she cannot stand up and do something for us, she has got to go!" said Brown.



From Fred:


Joe Biden: Obama Tells Cops in White House Meeting Their Police Forces Are Racist

[BREITBART] President Barack Obama
If you have a small business, you didn't build that...
is trying to muffle politically dangerous opposition from police groups to his support for the radical and violent Black Lives Movement -- but he's also insisting to cops that their careers, colleagues and police forces are 'institutionally racist.'

Obama met with representatives of several police groups at the White House on Monday, just one day before he attends a commemoration -- and gives a speech -- in Dallas for five cops who were killed by anti-white, racist African-American.

When the police groups told him that he's not done enough to support the nation's popular police forces, Obama quickly rejected their criticism, Vice President
Joe Foreign Policy Whiz Kid Biden


The former Senator-for-Life from Delaware, an example of the kind of top-notch Washington intellect to be found in the World's Greatest Deliberative Body...


told CNN. He "talked about [his support]. He gave a list. He said, 'I'll be happy to send you all of these statements that I have made," Biden said. "I don't think that the [police groups] heard loudly and clearly, that, he in fact has, repeatedly, been supportive of the police organizations," Biden insisted.

But Obama then told the police groups that they, their members and their police forces are part of a racist law enforcement system, Biden said.

"And he said, 'But you also have to recognize that there is still institutional discrimination. That doesn't just exist in policing. It exists in many other areas, hiring, housing, etc. And you' -- and so, then they started talking, and said, 'Well, maybe we, the law enforcement organization, should reach out and say, look, we understand why you may be concerned about how we deal with you, but here's -- let's have a conversation, tell us what it is specifically."



From Fred:


New Black Panther Party says to carry arms in Cleveland if legal

[REUTERS] The New Black Panther Party, a "black power" movement, will carry firearms for self-defense during demonstrations in Cleveland, kept in touch with the world by Obamaphone,
...was ruled by a Democrat machine from 1942 through 1971. After the river caught fire during the administration of Carl Stokes they tried a Republican, then went back to being Democrats when the party hacked up Dennis Kucinich ...
ahead of next week's Republican convention if allowed under Ohio law, the group's chairman said.

The plan by the group could add to security headaches for the Ohio city after last week's killing of five

coppers

in Dallas by a U.S. army veteran who had been drawn to black separatist ideology, including on Facebook, before hatching his plan to target white

coppers

.

Several other groups, including some supporters of presumptive Republican presidential nominee Donald Trump, have said they will carry weapons in Cleveland, leading to concerns about rival groups being armed in close proximity.

"If it is an open state to carry, we will exercise our second amendment rights because there are other groups threatening to be there that are threatening to do harm to us," Hashim Nzinga, chairman of the New Black Panther Party, told

Rooters

in an interview.



From Fred:


5 shot during candlelight vigil in Baltimore

[CBSNEWS] Police say five people attending a candlelight vigil in for a man killed in west Baltimore were shot when a gunman opened fire on the crowd.

Detective Donny Moses said in a phone interview that about 25 people had gathered about 6:30 p.m. Monday at Fulton and North avenues, where 24-year-old Jermaine Schofield was shot and killed early Sunday.

The shooting comes after Schofield's mother, Doreen Scofield, asked for no retaliation in her son's death, according to the Baltimore Sun.

"It's not going to bring my son back," she said. "I just want to bury my son."

She told the Sun she had forgiven who ever killed her son.

"Just stop hurting people," she said.



From SAT2014:


118K signatures to classify 'Black Lives Matter' as terrorist group

More than 118,000 people have signed a petition for the US Black Lives Matter civil rights movement to be deemed a terrorist group, enough to warrant a response from the White House.

It took only a week to surpass the 100,000-signature threshold necessary to put the issue on the presidential administration's agenda.

"It is time for the pentagon to be consistent in its actions ‐ and just as they rightfully declared ISIS [Islamic State
...formerly ISIS or ISIL, depending on your preference. Before that al-Qaeda in Iraq, as shaped by Abu Musab Zarqawi. They're very devout, committing every atrocity they can find in the Koran and inventing a few more. They fling Allah around with every other sentence, but to hear the pols talk they're not really Moslems....
] a terror group, they must declare Black Lives Matter a terror group ‐ on the grounds of principle, integrity, morality, and safety," the text of the petition reads.

The petition was started on July 6 after the shooting of African-American man Alton Sterling by two

coppers

in Baton Rouge, Louisiana. Another African-American man, Philando Castile, was killed by police in the state of Minnesota the following day.

These incidents have provoked public outrage across the country. A Black Lives Matter demonstration against police brutality toward African Americans took place in Dallas, Texas, during which five

coppers

were killed in a sniper attack on July 7.



From Blossom Unains5562


Calif. city councilwoman says police 'incited' Dallas killings

A city councilwoman in Northern California is facing calls for resignation after she claimed in a Facebook post that last week's police killings in Dallas were "completely incited by America's police force."


Nevada City Councilwoman Reinette Senumwrote Friday that the murder of five officers and maiming of seven others at a Black Lives Matter rally just a day earlier was expected.

"This was completely incited by America's police force," Ms. Senum wrote, linking to a Huffington Post article about the Dallas attack. "They have obviously been given directives to go out there and kill. It's insane and it's meant to create mayhem.

"And let me add to this: I'm pointing out that we can expect this when the police murder somebody," she wrote. "This is the oldest trick in the book.... it brings out more violence!!! It's a terrible cycle that always escalates into something worse. Thus forcing us to ask ourselves, who is benefiting from this? THAT's the answer I want to get to."

Ms. Senum's comment drew swift backlash, but she initially debated with commenters on Facebook and defended her statements, The Los Angeles Times reported."



From Blossom Unains5562:


Indicted Dem Rep. Corrine Brown: Orlando Massacre Wouldn't Have Happened If Feds Hadn't Investigated Me For Fraud…


Guns or butter or crazy (large economy size).





From Besoeker:


Obama: Every American Is Racist [VIDEO]

[Daily Caller] During the memorial service for the five Dallas police officers who were killed, President Barack Obama said on Tuesday that every American is racist.

Obama said, "America, we know that bias remains. We know it. Whether you are black or white or Hispanic or Asian or Native American or of Middle Eastern decent, we have all seen this bigotry in our own lives at some point. We heard it at times in our own homes."


To the Champ, this wasn't a memorial service for 5 fallen policemen, this was an opportunity to inject politics, race, and scolding.
Posted by: badanov || 07/13/2016 00:00 || Comments || Link || E-Mail|| [336070 views] Top|| File under:
Therapy dog becomes first in TN to accompany child sex abuse victim in trial
COOKEVILLE, TN (WSMV) - It takes a strong person to tackle life's challenges head on, and sometimes even the strongest need help from a friend.

One hero is an unlikely friend to dozens of children faced with one of life's most difficult situations.

In a small office on Highway 70 in Cookeville, a team of therapists have been working with child sex abuse victims for 13 years.

This is often the first place a child will come after the abuse is reported. The child will undergo a medical examination, a forensic interview and therapy.

"We're asking children to talk about a sexual experience that's way beyond their years," said Jennifer Wilkerson. "It's very uncomfortable."

Wilkerson is the founder and executive director of the Upper Cumberland Child Advocacy Center.

"We do a lot to provide support for victims emotionally and physically, but we saw some kids just needed something a little extra," said Wilkerson.

She had heard of therapists using dogs to comfort victims and decided to apply for one. After a lengthy application and training process, she added the newest member to her team, Murch.

"Feeling like you have someone there for you, even if it is an animal, it makes it so much easier," said a victim, who we are not identifying.

The victim has been working with Murch for two years.

"Murch really has the ability to work with kids and provide comfort to them and help them find their words when they're not able to find themselves," said Wilkerson.

"With my sessions, I get really scared and nervous and I have really bad anxiety, so just petting him, him being next to me, it comforts me and it calms me down," said a victim.
Posted by: Besoeker || 07/13/2016 11:07 || Comments || Link || E-Mail|| [336081 views] Top|| File under:
Zika vaccine clinical trials in 12 months
[AlAhram] An Austrian biotech company working with the Institut Pasteur said on Tuesday it planned to start clinical trials with an experimental Zika vaccine in the next 12 months, marking a further acceleration of research in the field.

Themis Bioscience has signed a license deal with the French research institute giving it extensive rights to the Zika vaccine candidate, which is based on established measles vaccine technology.

More than a dozen small biotech firms and other organizations are working on vaccines against mosquito-borne Zika, which has been linked to birth defects and neurological disorders, although most work is at a very early stage.

Erich Tauber, chief executive of Themis, believes his company's project will benefit from the proven track record behind the technology used to immunize against measles.

French drugmaker Sanofi, the only big drugmaker working on a Zika shot, last week struck a deal with the U.S. Army to speed up the development of another vaccine, which should be ready for testing on humans in October.

Global health officials are racing to better understand the Zika virus, which has caused a major outbreak that began in Brazil last year and has spread to many countries in the Americas.

The World Health Organization has said there is strong scientific consensus that Zika is a cause of the birth defect microcephaly, or small heads in babies, as well as Guillain-Barre syndrome, a neurological disorder.
Posted by: trailing wife || 07/13/2016 00:00 || Comments || Link || E-Mail|| [336069 views] Top|| File under:
Government
NGO used US tax dollars in anti-Netanyahu election campaign
The Senate subcommittee on investigations published a report on Tuesday finding that OneVoice, an international non-profit organization once funded by the State Department, actively campaigned against Prime Minister Benjamin Netanyahu during Israel's 2015 national parliamentary elections.

The "infrastructure and resources" of that campaign was built, in part, by funding from their State Department grant, the report found.

OneVoice entered headlines in 2015 after absorbing Victory15, an Israeli group that was actively campaigning against the Netanyahu government. One year earlier, OneVoice had successfully secured $300,000 in a grant from the State Department.

"OneVoice used the campaign infrastructure and resources built, in part, with State Department grants funds to support V15. In service of V15, OneVoice deployed its social media platform, which more than doubled during the State Department grant period; used its database of voter contact information, including email addresses, which OVI expanded during the grant period; and enlisted its network of trained activists, many of whom were recruited or trained under the grant, to support and recruit for V15.

"This pivot to electoral politics was consistent with a strategic plan developed by OneVoice leadership and emailed to State Department officials during the grant period. The State Department diplomat who received the plan told the Subcommittee that he never reviewed it," the report stated.

The subcommittee found that OneVoice fully complied with the terms of its State Department grant, designing and executing "a grassroots and media campaign to promote public support for Israeli-Palestinian peace negotiations for the Department, as it said it would."

In a statement, OneVoice defended itself by noting the Senate report found the group in full compliance with the terms of its grants.

"The subcommittee 'found no evidence that OneVoice spent grant funds to influence the 2015 Israeli elections,'" OneVoice noted, quoting from the report. "The subcommittee also praised OneVoice for its cooperation and for being 'forthright' with the State Department about its work."

"The State Department grant concluded before Israeli Prime Minister Netanyahu issued his surprise call for early elections," they added. "OneVoice will continue its important work promoting peace and reconciliation between Israelis and Palestinians."

In 2015, State Department officials denied any knowledge of OneVoice's campaign against Netanyahu or any connection between that campaign and its grant funding.

"The subcommittee found no evidence that OneVoice spent grant funds to influence the 2015 Israeli elections," the report concludes. "Soon after the grant period ended, however, OneVoice used the campaign infrastructure and resources built, in part, with State Department grants funds to support V15."

The Senate report also says the State Department "failed to take any steps to guard against the risk that OneVoice could engage in political activities using State-funded grassroots campaign infrastructure after the grant period."

Notably, this investigation was signed off by members of both parties– unusual for this type of Senate report.

Subcommittee chairman Senator Rob Portman (R-Ohio) and ranking member Claire McCaskill (D-Missouri) drew different conclusions from the same findings, however: Portman said that the State Department "ignored warning signs" of OneVoice's political activism, while McCaskill highlighted the fact that the report found no wrongdoing on the part of the Obama administration.
Posted by: Pappy || 07/13/2016 00:00 || Comments || Link || E-Mail|| [336068 views] Top|| File under:
Who's in the News
54
[untagged]
3
Islamic State
2
Taliban
2
Govt of Iran
2
Govt of Pakistan
1
al-Shabaab
1
Hamas
1
Hezbollah
1
Ansar Bayt al-Maqdis (IS)
1
Lashkar e-Taiba
1
Palestinian Authority
1
Govt of Iraq
Bookmark
E-Mail Me
The Classics
The O Club
Rantburg Store
The Bloids
The Never-ending Story
Thugburg
Gulf War I
The Way We Were
Bio
Merry-Go-Blog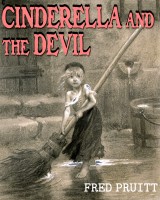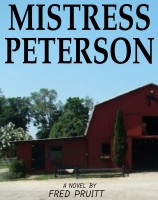 On Sale now!


A multi-volume chronology and reference guide set detailing three years of the Mexican Drug War between 2010 and 2012.

Rantburg.com and borderlandbeat.com correspondent and author Chris Covert presents his first non-fiction work detailing the drug and gang related violence in Mexico.

Chris gives us Mexican press dispatches of drug and gang war violence over three years, presented in a multi volume set intended to chronicle the death, violence and mayhem which has dominated Mexico for six years.
Click here for more information


Meet the Mods
In no particular order...


Steve White
Seafarious
tu3031
badanov
sherry
ryuge
GolfBravoUSMC
Bright Pebbles
trailing wife
Gloria
Fred
Besoeker
Glenmore
Frank G
3dc
Skidmark



Better than the average link...



Rantburg was assembled from recycled algorithms in the United States of America. No trees were destroyed in the production of this weblog. We did hurt some, though. Sorry.
3.235.188.113

Help keep the Burg running! Paypal: