-Lurid Crime Tales-
Top Kosovo Serb politician Oliver Ivanovic shot dead
[BBC] A prominent Kosovo Serb politician, Oliver Ivanovic, has been shot dead outside his party offices in the Serb-run north of Mitrovica.

Ivanovic, seen as a moderate Kosovo Serb leader, was shot four times in the chest and died later in hospital, his lawyer Nebojsa Vlajic said.

Serbian government negotiators walked out of EU-mediated talks with Kosovo Albanians in Brussels after the news. Kosovo remains ethnically divided since unilaterally splitting from Serbia. Mitrovica - in northern Kosovo - is divided, with the south run by Kosovo Albanians.

Shadow of conflict

Ivanovic, 64, headed a Kosovo Serb party called Freedom, Democracy, Justice. He had played a leading role in negotiations with Nato and the EU.

He was facing a retrial for alleged war crimes against ethnic Albanians committed in 1999.

In January 2016, EU judges in Kosovo sentenced him to nine years, but the verdict was overturned by an appeals court a year later.

Ivanovic had denied all charges.

"This is a criminal and terrorist act that must be and will be punished," Serbian delegate Marko Djuric said, announcing his move to walk out of the Brussels talks.

The Serbian government is holding an extraordinary security meeting in Belgrade.
Posted by: Besoeker || 01/16/2018 08:56 || Comments || Link || E-Mail|| [336085 views] Top|| File under:
-Short Attention Span Theater-
Idiot impaled through groin sparks bloody brawl between friends
Posted because the follow-through is so freaking stupid and hilarious. Party on!

[NYPost] A wild all-night party in Harlem turned gruesome Monday, when a man who was asked to leave plunged from a window and got impaled through the groin on a spiked fence, police and witnesses said.

The situation escalated further when two revelers argued over how to help ‐ and one bashed the other so hard with a beer bottle it spattered blood all over the kitchen floor.

"We were all drinking. We were all talking here. Just hanging out," Celso Guzman Rios, 31, said about his skewered pal Eliseo Alvarado-Gonzalez, 27.

"Me and another guy went out to buy beer and we saw him hanging on the fence. . . When I saw him on the fence, I said, 'Holy f-cking sh-t!' "

The incident began shortly before sunrise, as Rios, Alvarado-Gonzalez and three others held the night-long rager at an apartment on West 135th Street near Riverside Drive.

At one point, Alvarado-Gonzalez was asked to leave because he was making too much noise, cops and witnesses said.

But instead of just taking the stairs, the man "jumped" out the window, Rios said.

"He didn't want to leave. My friend said, 'Leave or I'm going to call the police.' But he wouldn't leave. Then I lost sight of him," Rios said.

Rios had no clue his trouble-making party pal had plunged more than 12 feet ‐ and landed on an 8-foot-tall wrought-iron fence ‐ until he returned from the beer run around 7 a.m., he said.

Alvarado-Gonzalez had become impaled on the spiked fence through the right side of his groin ‐ and a pool of blood formed on the pavement below.

"I lifted him up. He didn't scream or anything. He must have been numb. He must have been too drunk to feel anything," Rios said. "There was a lot of blood flowing from his leg."

Inside the apartment, a fight then broke out between two of the partygoers over whose friend Alvarado-Gonzalez was ‐ and thus whose responsibility.

"He's you're friend, why don't you help him!?" one of the drunken men shouted, according to Rios.

A furious Jamie Mendez, 28, allegedly smashed a Corona bottle over the man's head, police and witnesses said.

"I thought he was going to kill him," Rios said of the brawl. Mendez was later arrested on second- degree assault charges and hauled away in handcuffs.

Emergency responders had to cut out a 4-foot section of the fence to pull Alvarado-Gonzalez from it.

"I held him up until the police came," Rios said. "The police arrived and started cutting the fence to free him."

Alvarado-Gonzalez was rushed to Mount Sinai St. Luke's hospital, where he underwent surgery and was placed in a medically induced coma, a police source said.

He was in critical condition on Monday night and expected to be taken out of the coma on Tuesday, the source said.

Police were investigating whether any criminality was involved on Monday night.

Though Rios initially said Alvarado-Gonzalez jumped, he backpedaled later, saying, "I really don't know what happened ‐ if he jumped or someone pushed him."
Posted by: Frank G || 01/16/2018 09:34 || Comments || Link || E-Mail|| [336079 views] Top|| File under:
-Signs, Portents, and the Weather-
Wolf found in northern Belgium, first time in over 100 years
[GEO.TV] A wild wolf has been found in the northern Belgian region of Flanders for the first time in more than a century, an environmental group said Saturday.

"Our country was the only one in continental Europe

...also known as Moslem Lebensraum...
to have not been visited by a wolf," since the animal began recolonising the continent, Landschap said.

Overhunting, industrialisation and urban sprawl progressively led to the disappearance of the wolf from most of Western Europe since the beginning of the 20th century.

Since the Bern Convention of 1979, the wolf has gone from public enemy to a protected species as "a fundamental element of our natural European heritage".

In some countries, like Romania and Poland where there have always been wolves, people adapt to treat an attack on sheep "like an accident, like a flock that falls into a ravine", says Farid Benhammou, a specialist on predators.

But in the new zones of wolf colonisation ‐ in

La Belle France

and in some regions of

Italia

and Spain ‐ there are major tensions, with farmers particularly unhappy at their re-emergence.

The wolf detected in Flanders in early January had an electronic tracker collar around its neck which allowed it to be identified as coming from neighbouring Germany.

The same animal had been spotted around Christmas in the Netherlands, according to Landschap.

"In recent days the wolf has stayed near the

Phlegmish

town of Beringen and the military base at Leopoldsburg. The animal has covered 500 kilometres (300 miles) in ten days," the group said.
Posted by: Fred || 01/16/2018 00:00 || Comments || Link || E-Mail|| [336090 views] Top|| File under:
-Land of the Free
About a dozen people arrested for feeding the homeless in El Cajon park
[San Diego Union-Tribune] El Cajon police officers arrested about a dozen people for feeding the homeless at a city park Sunday afternoon.

The event was organized by a group called Break the Ban, which formed after the El Cajon City Council unanimously passed an emergency ordinance in October prohibiting the distribution of food on any city-owned property.

City officials said the ordinance was a way to protect the public from hepatitis A, but critics have called it a punitive measure to dehumanize and criminalize the homeless.

Mark Lane, one of the event's organizers, said about 12 to 15 people were passing out food and toiletries to the homeless at Wells Park on East Madison Avenue when police arrived.
Posted by: Besoeker || 01/16/2018 00:38 || Comments || Link || E-Mail|| [336085 views] Top|| File under:
China-Japan-Koreas
Japanese broadcaster apologizes after false North Korea missile alert
[CNN] Japanese national broadcaster NHK issued an on-air apology Tuesday after issuing an alert incorrectly claiming that North Korea had launched a ballistic missile.

The message, received by phone users with the NHK app installed on their devices, read: "NHK news alert. North Korea likely to have launched missile. The government J alert: evacuate inside the building or underground. "
The broadcaster apologized for the error, adding "the news alert sent earlier about NK missile was a mistake. No government J alert was issued." The mistake was corrected within minutes.


Seppuku at 11:00!


The false alert came on the same day as the US and Canada planned to host talks in Vancouver over the crisis on the Korean Peninsula after a year of missile tests and threats from the North.

The subject of sanctions on North Korea is expected to be on the agenda, as well as the country's participation in next month's Winter Olympics in South Korea.

South Korea and Japan will participate in Tuesday's talks, though North Korea's largest trading partner, China, will not be present.

Posted by: Vast Right Wing Conspiracy || 01/16/2018 08:42 || Comments || Link || E-Mail|| [336078 views] Top|| File under:
Economy
'Pro-America' Black Rifle Coffee becoming popular among conservatives, founder says
[FOX] Black Rifle Coffee Company is not where you go to get your average cup of Joe. The Salt Lake City-based venture is making waves with high-quality coffee while taking a pro-Trump, pro-gun and pro-military stance.

The company's founder, Evan Hafer said his coffee is becoming very popular among conservatives.

"Progressives hate me and conservatives love me. So if you're pro-American, pro-America you're going to love my coffee," Hafer told FOX Business' Maria Bartiromo on "Mornings with Maria."

The former Army Special Forces vet started roasting coffee in 2006 so he could have fresh coffee while deployed in Iraq and Afghanistan. Hafer said his passion for coffee, coupled with his military experience, is how Black Rifle was created.
Posted by: Besoeker || 01/16/2018 09:29 || Comments || Link || E-Mail|| [336076 views] Top|| File under:
Swiss bank offers Trump 'high marks' for economic efforts
[The Hill] An executive representing Swiss bank UBS said Monday that President Trump's economic achievements warrant "high marks."

According to CNBC, UBS Wealth Management America's chief investment strategist, Mike Ryan, said Trump has "changed the perception of what's possible in Washington."

"I think prior to his election, the prospects of tax reform, of regulatory relief or any sort of sensible approach to infrastructure, were off the table," Ryan reportedly added at a meeting in Singapore.

Ryan's praise comes weeks after Republicans in Congress passed a sweeping tax overhaul, delivering on Trump's key promise of reforming the tax code during his first year in office. Trump sold the plan as one that would benefit the middle class and American workers, though critics argue that it disproportionately helps the wealthiest in America.

The overhaul reduced the corporate tax rate from 35 to 21 percent, though Ryan acknowledged Monday that the reformed tax code is "not everything that we hoped for."

The banking executive also described the U.S. tax code prior to the bill passed in December as "very inefficient," CNBC reported.
Posted by: Besoeker || 01/16/2018 08:42 || Comments || Link || E-Mail|| [336073 views] Top|| File under:
U.S. oil industry set to break record, upend global trade
[Reuters] Surging shale production is poised to push U.S. oil output to more than 10 million barrels per day - toppling a record set in 1970 and crossing a threshold few could have imagined even a decade ago.

And this new record, expected within days, likely won't last long. The U.S. government forecasts that the nation's production will climb to 11 million barrels a day by late 2019, a level that would rival Russia, the world's top producer.

The economic and political impacts of soaring U.S. output are breathtaking, cutting the nation's oil imports by a fifth over a decade, providing high-paying jobs in rural communities and lowering consumer prices for domestic gasoline by 37 percent from a 2008 peak.

Fears of dire energy shortages that gripped the country in the 1970s have been replaced by a presidential policy of global "energy dominance."

"It has had incredibly positive impacts for the U.S. economy, for the workforce and even our reduced carbon footprint" as shale natural gas has displaced coal at power plants, said John England, head of consultancy Deloitte's U.S. energy and resources practice.

U.S. energy exports now compete with Middle East oil for buyers in Asia. Daily trading volumes of U.S. oil futures contracts have more doubled in the past decade, averaging more than 1.2 billion barrels per day in 2017, according to exchange operator CME Group.

The U.S. oil price benchmark, West Texas Intermediate crude, is now watched closely worldwide by foreign customers of U.S. gasoline, diesel and crude.
Posted by: Besoeker || 01/16/2018 08:23 || Comments || Link || E-Mail|| [336082 views] Top|| File under:
Home Front: WoT
OOPS: Is this the Hawaii Emergency Management Agency's computer password?
As Twitchy reported earlier, the guy in Hawaii who panicked everyone with a false incoming ballistic missile alert has been "reassigned" for the time being during an investigation.

"Warning Point?" Where have we (maybe) seen those words before? Could it have been in a July 2017 Associated Press photo of Jeffrey Wong, the Hawaii Emergency Management Agency's operations officer?


The original AP photo accompanied stories in several newspapers and magazines last summer and it's true ‐ on the monitors pictured behind Wong are sticky notes. And, when zoomed in sufficiently, they seem to show the words "Password Warningpoint2."



See pix and posts at link.
Posted by: Vast Right Wing Conspiracy || 01/16/2018 08:26 || Comments || Link || E-Mail|| [336078 views] Top|| File under:
India-Pakistan
Missing Dalit teen gang-raped, killed in Haryana
[Al Jazeera] A 15-year-old Dalit girl who went missing last week in the Indian state of Haryana has been found dead near a canal in Jind district, nearly 100km west of the capital New Delhi.

Doctors say she was gang-raped and her body was mutilated, bringing the memory of the 2012 brutal gang rape of a medical student in New Delhi whose death had triggered nation-wide protests.

"On the afternoon of January 9, she had left for tuition classes, as usual. When I went to pick her up at 8pm (2:30 GMT), the teacher informed me that she had not arrived that day. She was nowhere to be found. Around 10pm that night we filed a police complaint," the father of the victim told Al Jazeera.
Posted by: Fred || 01/16/2018 00:00 || Comments || Link || E-Mail|| [336074 views] Top|| File under:
Police arrest man resembling Kasur rape-murder suspect
[GEO.TV] Police have incarcerated
Youse'll never take me alive coppers!... [BANG!]... Ow!... I quit!
a man resembling the suspect seen in the CCTV footage with Zainab, the seven-year-old girl who was brutally raped and murdered in Kasur last week, sources told Geo News on Monday.

Sources, however, told Geo News that the DNA of the arrested man does not match with samples found from the victim's body.

According to sources, police have cast doubts over the statement recorded by the arrested man and will now carry out a polygraph test to ascertain veracity of his statement.
11 cases of child sex abuse reported in Pakistain every day: report

Meanwhile,


...back at the bunker, his Excellency called the chief of staff and complained that the artillery was keeping him awake...


authorities have decided to carry out a search operation in the vicinity of the victim's house. Sources said authorities have acquired census data of 1,200 houses around Zainab's home to carry out the operation.

Zainab was brutally raped, murdered and dumped in a garbage pile, in a chilling tragedy that sparked nationwide protest and grief.

Earlier on Monday, a new CCTV video emerged showing a suspicious person beckoning her to come with him, after which the little girl, donned in a frock and leggings, walks towards him.
Posted by: Fred || 01/16/2018 00:00 || Comments || Link || E-Mail|| [336070 views] Top|| File under: Govt of Pakistan
Girl accompanying slain Karachi teenager says did not see assailants
[GEO.TV] The girl who was allegedly accompanying 19-year-old Intezar Ahmed when

coppers

gunned him down in Bloody Karachi


...formerly the capital of Pakistain, now merely its most important port and financial center. It is among the largest cities in the world, with a population of 18 million, most of whom hate each other and many of whom are armed and dangerous...


says she did not see the shooters, source told Geo News.

The teenage boy was killed after Anti Car Lifting Cell (ACLC) officers opened fire on his car on Khayaban-e-Ittehad road of the upscale Defence Housing Authority (DHA) area late Saturday.

The girl, a friend of

the dear departed

whose identity has not yet been disclosed, was accompanying Intezar when the incident happened but police officials say she left shortly afterwards. Police have now approached her but say they have not yet recorded an official statement.

"The CCTV footage of the incident is with the police and eight of the nine police personnel named in the case have been tossed in the clink
Keep yer hands where we can see 'em, if yez please!
," DIG Police South Azad Khan told

news hound

s at a

presser

.

He said that the girl "appears to have no link" to the incident.

"She is a witness to the incident and her privacy must be protected," Khan said.

According to sources, the girl has told police that she did not see the assailants due to the intensity of the sudden firing. Police are making efforts to record a formal statement of the girl to make it a part of the investigation, they said.

Sources said the girl confirmed she was in the car with Intezar when the police opened fire. She used a rickshaw to leave the scene, they said.

A case was registered at the Darakshan Police Station against unidentified persons on Sunday, despite the fact that four

coppers

were taken into custody due to their alleged involvement in the case.



The dear departed

's father, Ishtiaq Ahmed, had informed the media that Intezar, who had recently come back from Malaysia, had a fight with two men two days back ‐ Fahad and Haider, sons of a lawyer and policeman, respectively.

SSP South Javed Akbar had earlier said that 15 bullet cases of 9mm were recovered from the

scene of the crime

, adding that a girl was also with

the dear departed

, who fled after the incident.
Posted by: Fred || 01/16/2018 00:00 || Comments || Link || E-Mail|| [336072 views] Top|| File under:
Olde Tyme Religion
5 arrested in connection with firebomb attack on Tunisia synagogue
[IsraelTimes] Officials say suspects were not religiously motivated, attempted to create chaos amid anti-government protests nationwide.


Just high spirited boys being boys with molotovs in need of throwing.

Five men were tossed in the calaboose
Drop the heater, Studs, or you're hist'try!
in connection with a fire

kaboom

on a historic synagogue in Tunisia.

Four of the men, ages 19 and 20, were arrested on Friday and a fifth, age 21, believed to be the main culprit in the January 9 attack, was arrested on Saturday, the Kapitalis news website reported. None of the men, residents of the island's main city of Houmet Essouk. had a criminal record and were not known to security services, according to the report.

The

Molotov cocktail

thrown at the El Ghriba synagogue on the Tunisian island of Djerba caused minor damage and no injuries. The incident occurred amid protests over economic conditions taking place in several Tunisian cities, though not in Djerba itself,

Rooters

reported.

The Tunisian Interior Ministry said the suspects' attack was not religiously motivated, but rather an attempt to "create chaos" amid the anti-government protests throughout the country, Ynet reported.

Four Jewish families live in the area. Most of the Djerba Jewish community, which numbers in the hundreds and is the largest in the Arab world, lives two miles north of there, in a neighborhood that is under heavy protection and whose entrances are guarded around the clock by the country's internal security services.

Tunisian police have increased their security around the Djerba Jewish institutions.

In 2002,

forces of Evil

blew up a vehicle near the El Ghriba synagogue, killing 21. The synagogue, in the village of Er-Riadh, dates back to 586 BC, although the current building was reconstructed in the 19th century. It is sometimes cited as North Africa's oldest synagogue.
Posted by: trailing wife || 01/16/2018 00:00 || Comments || Link || E-Mail|| [336072 views] Top|| File under:
Science & Technology
Intel underfoot: Floor sensors rise as retail data source
MILWAUKEE (AP) ‐ The next phase in data collection is right under your feet.

Online clicks give retailers valuable insight into consumer behavior, but what can they learn from footsteps? It's a question Milwaukee-based startup Scanalytics is helping businesses explore with floor sensors that track people's movements.

The sensors can also be used in office buildings to reduce energy costs and in nursing homes to determine when someone falls. But retailers make up the majority of Scanalytics' customers, highlighting one of several efforts brick-and-mortar stores are undertaking to better understand consumer habits and catch up with e-commerce giant Amazon.

Physical stores have been at a disadvantage because they "don't have that granular level of understanding as to where users are entering, what they're doing, what shelves are not doing well, which aisles are not being visited," said Brian Sathianathan, co-founder of Iterate.ai, a small Denver-based company that helps businesses find and test technologies from startups worldwide.

But it's become easier for stores to track customers in recent years. With Wi-Fi ‐ among the earliest available options ‐ businesses can follow people when they connect to a store's internet. One drawback is that not everyone logs on so the sample size is smaller. Another is that it's not possible to tell whether someone is inches or feet away from a product.

Sunglass Hut and fragrance maker Jo Malone use laser and motion sensors to tell when a product is picked up but not bought, and make recommendations for similar items on an interactive display. Companies such as Toronto-based Vendlytics and San Francisco-based Prism use artificial intelligence with video cameras to analyze body motions. That can allow stores to deliver customized coupons to shoppers in real time on a digital shelf or on their cellphones, said Jon Nordmark, CEO of Iterate.ai.

With Scanalytics, Nordmark said, "to have (the sensors) be super useful for someone like a retailer, they may need to power other types of things," like sending coupons to customers.

Scanalytics co-founder and CEO Joe Scanlin said that's what his floor sensors are designed to do. For instance, the sensors read a customer's unique foot compressions to track that person's path to a digital display and how long the person stand in front of it before walking away, he said. Based on data collected over time, the floor sensors can tell a retailer the best time to offer a coupon or change the display before the customer loses interest.
Posted by: Besoeker || 01/16/2018 01:02 || Comments || Link || E-Mail|| [336069 views] Top|| File under:
The Tipping Point for 3D
[Trajectory Magazine]

The application of location intelligence and the incorporation of 2D maps and positioning have become ubiquitous since the advent of smartphones. Now, we are entering a new era in which we can harness the power of 3D data to improve consumer experiences, as well as applications for enterprise, public safety, homeland security, and urban planning. 3D will play a more significant role in these experiences as we overcome the technical barriers that have made it previously difficult and cost-prohibitive to acquire, visualize, simulate, and apply to real-world applications.


After yesterday's discussion of the UAV attack on Russians and the controlling UAV with a CAM to aid guidance of other UAVs this topic seems appropriate.



Outdoor Data: Our World Is 3D

In a geo-enabled community in which we strive for more precise answers to complex spatial intelligence questions, traditional 2D correlation is a limiting factor. When you think about 3D data and maps, modeling buildings in an urban environment seems obvious. However, 3D is incredibly important when trying to understand the exact height of sea level or the uniformity of roads and runways. For example, one can imagine the vast differences in 2D versus 3D data and its application during the 2017 hurricane season. By including the Z-dimension in analysis, we can achieve true, precise geospatial context for all datasets and enable the next generation of data analytics and applications.

Access to 3D data for most geospatial analysts has been limited. Legacy 3D data from Light Detection and Ranging (LiDAR) and synthetic aperture radar sensors has traditionally required specialized exploitation software, and point-by-point stereo-extraction techniques for generating 3D data are time-consuming, often making legacy 3D data cost-prohibitive. Both products cost hundreds to thousands of dollars per square kilometer and involve weeks of production time. Fortunately, new solutions provide a scalable and affordable 3D environment that can be accessed online as a web service or offline for disconnected users. Users can stream, visualize, and exploit 3D information from any desktop and many mobile devices. Models of Earth's terrain—digital elevation models (DEMs)—are increasingly used to improve the accuracy of satellite imagery. Although viewed on a 2D monitor, DEMs deliver the magic through a true 3D likeness for bare-earth terrain, objects like buildings and trees, contours, or floor models, and unlimited contextual information can be applied to each measurement. This provides a true 3D capability, replacing current "2.5D" applications that aim to create 3D models out of 2D information, at a cost point closer to $10 to $20 per square kilometer and only hours of production time.

3D Accessibility for Success

As it becomes easier to quickly and cost-effectively create and integrate indoor and outdoor 3D data, managing how that information is stored and accessed will be the next opportunity for the geospatial community. In order for 3D to be truly valuable, it must be easily—if not immediately—accessible for today's devices. Ensuring 3D can be captured in real time will drive the need to deliver it quickly and across a wider variety of applications. A smart compression and standardization strategy is critical to the portability of the information. As the use of 3D by consumers increases, there will be more natural demand for ready access from user devices, which will help streamline and optimize applications (as it has for 2D mapping over the last decade).

Applying 3D to the real world, in real time, provides:



Improved situational awareness to users from their own devices.


Seamless wayfinding from outdoors to indoors.



Exceptionally detailed and portable data for military/emergency planners and operators.



Readily available data and web access for first responders and non-governmental organizations.



Global GPS-denied navigation capability for mission critical systems (e.g., commercial flight avionics).



A globally accurate positioning grid immediately available for analysis.



Posted by: 3dc || 01/16/2018 00:00 || Comments || Link || E-Mail|| [336074 views] Top|| File under:
Southeast Asia
Philippine government seeks to close Rappler website
[Al Jazeera] The Philippine government has sought to shut down an independent news website, which has published critical stories about President Rodrigo Duterte, a move observers and journalists say is an attack on press freedom and democracy.

The Philippine Securities and Exchange Commission (SEC) announced on Monday that it has revoked the registration of Rappler, citing violations of foreign ownership and control of the Manila-based news organization.

The SEC, an agency under the president, is responsible for enforcing securities and investment laws in the country, as well as maintaining company registry.

It is the first time the SEC has invoked the closure of a Philippine media company.

The agency said Rappler used a "deceptive scheme" in running the company, and decided to revoke a 2015 legal document that allows foreign investment.

The so-called "depositary receipt", which allows investors to hold "unissued shares", is also being used by other Philippine media companies to attract investments.

In the case of Rappler, the document allowed the Omidyar Network to invest in it.

The company was set up by eBay founder and billionaire Pierre Omidyar, who also has an interest in the news site, The Intercept.
Posted by: Fred || 01/16/2018 00:00 || Comments || Link || E-Mail|| [336083 views] Top|| File under:
Home Front: Culture Wars
President Trump Shows CNN's Jim Acosta The Door
CNN's Jim Acosta was shown the door, when he decided to be disrespectful to President Trump during a meeting with the President of Republic of Kazakhstan, Nursultan Nazarbayev.


Acosta asked if President Trump wanted only people from "Caucasian or White" countries.

In response, President Trump immediately pointed towards the door and said "out."


Vid at link. Mr. Trump is the most fun of any President in memory, imho!




Article also moved to Page 3, since it is not WOT Operations
Posted by: Vast Right Wing Conspiracy || 01/16/2018 15:56 || Comments || Link || E-Mail|| [336090 views] Top|| File under:
Samantha Power Still Crying Over Election Night Loss To Trump
This is simply astounding - a high level Obama political appointee is still whining about the 2016 presidential election, fourteen fucking months later. Even worse than that? All of the broads female UN diplomats she invited to this seem to be on the Hillary Clinton cheerleading squad. I'm not shocked, but this makes me want to sue them to pay us back out UN dues for the past decade.
[WashingtonExaminer] Former U.S. Ambassador to the United Nations Samantha Power hosted all of her fellow female ambassador to the U.N. at her apartment on election night in 2016 for what she anticipated would be a celebratory evening watching Hillary Clinton win the presidency, Power revealed in a new interview.

"Well, I've had a lot of bad ideas in my life, but none as immortalized as this one," Power, who served as the ambassador to the U.N. during the Obama administration, told Politico in an interview published Monday.

On the night of Nov. 8, 2016, Power threw a party for the 37 female diplomats at her apartment in New York City, a scene that is captured in the new HBO documentary, "The Final Year."
Posted by: Raj || 01/16/2018 00:37 || Comments || Link || E-Mail|| [336077 views] Top|| File under:
NFL Divisional Round TV Ratings Continue To Slide
Gee, I wonder how this came about? The meat of the article:


[AwfulAnnouncing] Saturday afternoon's Falcons-Eagles game on NBC drew a 17.4 overnight rating, down 5 percent from last year and 12 percent from 2016. It was the lowest for the early Saturday time slot since 2009.

The Patriots-Titans matchup Saturday night on CBS was the lowest-rated game of the weekend, with a 16.6 overnight. That was down 9 percent from last year and 18 percent from 2016 and was also the worst performance in that window since 2009.

The Jaguars-Steelers contest in the early window Sunday on CBS pulled a 20.4 overnight, down 12 percent from 2016. (Last year's game in that slot was moved to primetime due to weather.) That was the lowest mark in its window since 2002.

Finally, the Vikings-Saints duel Sunday afternoon on Fox drew the best overnight rating of the weekend (21.8) but was still down 23 percent from last year and 17 percent from 2016.
Posted by: Raj || 01/16/2018 00:14 || Comments || Link || E-Mail|| [336083 views] Top|| File under:
Cranberries singer Dolores O'Riordan dies at 46
Way, way too young...


[BBC] The Irish musician, originally from Limerick, led the band to international success in the 90s with singles including Linger and Zombie.

A statement from her publicist said: "The lead singer with the Irish band The Cranberries was in London for a short recording session.

"No further details are available at this time."

A Metropolitan Police spokesperson said the police were called to a hotel in Park Lane at 09:05 GMT on Monday, where "a woman in her mid-40s" was pronounced dead at the scene.

The death is, at this stage, unexplained.

Her current band mates in The Cranberries - Noel Hogan, Fergal Lawler, and Mike Hogan - paid tribute to the lead singer on social media.

The message said: "She was an extraordinary talent and we feel very privileged to been part of her life from 1989."
Posted by: badanov || 01/16/2018 00:00 || Comments || Link || E-Mail|| [336070 views] Top|| File under:
Who's in the News
30
[untagged]
7
Islamic State
4
Hamas
3
Govt of Pakistan
2
Boko Haram (ISIS)
2
Moslem Colonists
2
Arab Spring
1
Ansar Bayt al-Maqdis (IS)
1
al-Qaeda
1
Houthis
1
al-Nusra
1
Jamaat ul-Ahrar
1
PLO
1
Sublime Porte
1
Taliban
1
Commies
1
DFLP
Bookmark
E-Mail Me
The Classics
The O Club
Rantburg Store
The Bloids
The Never-ending Story
Thugburg
Gulf War I
The Way We Were
Bio
Merry-Go-Blog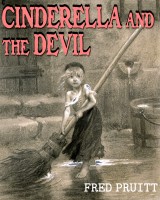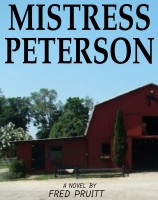 On Sale now!


A multi-volume chronology and reference guide set detailing three years of the Mexican Drug War between 2010 and 2012.

Rantburg.com and borderlandbeat.com correspondent and author Chris Covert presents his first non-fiction work detailing the drug and gang related violence in Mexico.

Chris gives us Mexican press dispatches of drug and gang war violence over three years, presented in a multi volume set intended to chronicle the death, violence and mayhem which has dominated Mexico for six years.
Click here for more information


Meet the Mods
In no particular order...


Steve White
Seafarious
tu3031
badanov
sherry
ryuge
GolfBravoUSMC
Bright Pebbles
trailing wife
Gloria
Fred
Besoeker
Glenmore
Frank G
3dc
Skidmark



Better than the average link...



Rantburg was assembled from recycled algorithms in the United States of America. No trees were destroyed in the production of this weblog. We did hurt some, though. Sorry.
3.235.188.113

Help keep the Burg running! Paypal: