-Lurid Crime Tales-
"America is home": How Trump's immigration policies are upending Somali lives in the US
Excerpt from the leftest Quartz below explains why Sharif is no longer welcome and President Trump is doing the right thing.


[Quartz] In the mid-1990s, after fleeing Somalia's civil war and living in Kenya as a refugee, Sharif and his family were granted resettlement and moved to the United States. As a teenager navigating the streets of Columbus, Ohio, he started hanging out with the wrong crowd, and in 2002, was convicted of aggravated assault and sentenced to 15 years in prison.

After a decade, Sharif was released on parole in 2012 and went about rebuilding his life. Despite his criminal record, he started working the system to get his driver's license, got engaged, and got a stable job working at a restaurant where he worked himself from dishwasher to second chef. Members of his family who spoke to Quartz said that he was really determined to change his life and start a family.
Posted by: Besoeker || 01/21/2018 03:24 || Comments || Link || E-Mail|| [6476 views] Top|| File under: Moslem Colonists
Every GLAAD-Nominated Marvel Comic Book Has Been Axed
[DAILYCALLER] Comic book readers are apparently not fans of progressive politics‐a fact no more evident in Marvel's decision to cancel every single one of its comics that has been nominated by the LGBTQ advocacy group, GLAAD.

In December, the publisher announced its decision to cancel many of its comics, citing poor sales. LGBTQ, feminist, and social justice-themed comics involving stories that revolved around Black Lives Matter, illegal immigration, and LGBTQ issues were among those to end up on the chopping block.

The Marvel titles on the awards slate have been widely derided on social media for being hamfisted, sociopolitically-charged drivel.
Posted by: Fred || 01/21/2018 00:00 || Comments || Link || E-Mail|| [6465 views] Top|| File under:
Africa Subsaharan
UN invited to Zim elections
[CITIZEN.CO.ZA] President Emmerson Mnangagwa has invited (UN) officials to watch over the country's upcoming elections.

Zim-bob-wean President Emmerson Mnangagwa wants international observers including United Nations


...an organization which on balance has done more bad than good, with the good not done well and the bad done thoroughly...


(UN) officials to watch over the country's upcoming elections, he said in a Financial Times interview.

Mnangagwa has adopted a more diplomatic tone since taking over as leader in November, after the ousting of the authoritarian Bob Muggsy Mugabe

Nonagenarian President-for-Life of Zim-bob-we who turned the former Breadbasket of Africa into the African Basket Case. Dumped in November 2017 when the Missus decided she wanted to be president, and opposed heer might against Crocodile Mnangawa Important safety tip: If your opponent goes by the name Crocodile andf your title is Shopper in Chief let him win....
, his former boss.

"We want fair, free, credible elections," he told the British business newspaper in an interview published on Thursday. "I would want that the United Nations to come, the EU should come. If the Commonwealth were requesting to come, I am disposed to consider their application."

Zim-bob-we shunned international observers during Mugabe's 37-year rule, during which elections were marred by vote-rigging and violent suppression of the opposition.

Britannia

was an outspoken critic of Mugabe's leadership, but Mnangagwa predicted closer ties when

Britannia

leaves the European Union

...the successor to the Holy Roman Empire, only without the Hapsburgs and the nifty uniforms and the dancing...


(EU) next year.


We have the feckless United Nations to thank for much of what has happened in Zimbabwe.
Posted by: Fred || 01/21/2018 00:00 || Comments || Link || E-Mail|| [6485 views] Top|| File under:
Gambians enjoy freedom post-Jammeh, but criticise economy
[CITIZEN.CO.ZA] A year ago, Gambia
... The Gambia is actually surrounded by Senegal on all sides but its west coast. It has a population of about 1.7 million. The difference between the two is that in colonial days Senegal was ruled by

La Belle France

and The Gambia (so-called because there's only one of it, unlike Guinea, of which there are the Republic of Guinea, Equatorial Guinea, Guinea-Bissau, New Guinea, the English coin in circulation between 1663 and 1813, and Guyana, which sounds like it should be another one) was ruled by Britain...
ns wept for joy as Yahya Jammeh went into exile, bringing the curtain down on a brutal 22-year rule.

Today, many say freedom of speech in this small west African state is a right they cherish under President Adama Barrow's administration.

"There is a democracy, everybody feels free. Disappearances without a trace ‐ all that's over now," said teacher Kalipha Dampha, referring to the dreaded work of the National Intelligence Agency (NIA) and the "Junglers," as Jammeh's death squad was called.

But The Gambia's faltering economy has barely improved and tensions over mass unemployment are rising.

Today, many are now asking when the better days they were promised will come.

"Food prices are still the same, salaries have not increased, the health sector is a shambles, the education sector is a farce," Ismaila Ceesay, a professor of political science at the University of The Gambia, stated bluntly in an AFP interview.

In terms of the economy, he argued, Barrow's government is simply "following and inheriting the ideas of Yahya Jammeh," albeit minus the state of terror.


Posted by: Fred || 01/21/2018 00:00 || Comments || Link || E-Mail|| [6459 views] Top|| File under:
DR Congo army 'at war' with two militia groups: minister
[CITIZEN.CO.ZA] The defence minister for the Democratic Republic of the Congo

...formerly the Congo Free State, Belgian Congo, Zaire, and who knows what else, not to be confused with the Brazzaville Congo aka Republic of Congo, which is much smaller and much more (for Africa) stable. DRC gave the world Patrice Lumumba and Joseph Mobutu, followed by years of tedious civil war. Its principle industry seems to be the production of corpses. With a population of about 74 million it has lots of raw material...
on Friday said the army was waging 'war' against two militia forces in the country's troubled east.

Crispin Atama Thabe told AFP that government forces were tackling rebels in both South Kivu province and neighbouring North Kivu, where deaths were reported on both sides in recent days.

According to the army, it is fighting the Ugandan

Salafist tough guys

of the Allied Democratic Force (ADF) in North Kivu, while battling the Congolese Yakutumba militia several hundred kilometres away in South Kivu.

"Our priorities are: the ADF, settled in the territory of Beni, and the

gang

Yakutumba in the territory of Fizi," Thabe said.

The army resumed its bombing in Beni, North Kivu, on Friday afternoon, according to an AFP correspondent.

Earlier in the day, two army positions were attacked by suspected ADF rebels near the Ugandan border. Four rebels were killed, according to the region's army

front man

Captain Mak Hazukay.

A military source, speaking on condition of anonymity
... for fear of being murdered...
, said five soldiers had died. Another source said the toll had been "heavy" but gave no further details.

North Kivu and South Kivu ‐ the two provinces which border Uganda, Rwanda, Burundi and Tanzania ‐ are a deeply troubled


...meaning it might require more than two 'tuts'. If the other side responds at all it's known as a 'tut for tat' and it's worth 20 diplomatic points..


region.


Posted by: Fred || 01/21/2018 00:00 || Comments || Link || E-Mail|| [6462 views] Top|| File under:
Caribbean-Latin America
Careful in Jamaica -
AUTHORITIES in Jamaica have declared a state of emergency in areas including the popular tourist town of Montego Bay amid a rise in violent crime.

Tourists are being warned to stay inside their resorts after the Jamaican Government declared a state of emergency in the parish of St. James after a number of "shooting incidents".

There has been an increase in killings that officials blame on gangs and lottery scams.

Posted by: 3dc || 01/21/2018 23:45 || Comments || Link || E-Mail|| [6464 views] Top|| File under:
Economy
Feds Collect Record Taxes Through November; Still Run $201.8B Deficit
[CNSNews.com] The federal government collected record total tax revenues of $443,715,000,000 in the first two months of fiscal 2018 (Oct. 1, 2017 through the end of November), according to the Monthly Treasury Statement.

Despite these record tax revenues, the federal government still ran a deficit of $201,761,000,000 for those same two months.

That is because the government spent $645,476,000,000 in October and November.

The $443,715,000,000 that the federal government collected in taxes in the first two months of this fiscal year was $12,873,120,000 more in constant 2018 dollars than it collected in the first two months of fiscal 2017 and $11,352,180,000 more than it collected in the first two months of fiscal 2016.
Posted by: Besoeker || 01/21/2018 04:02 || Comments || Link || E-Mail|| [6494 views] Top|| File under:
Top Ten Companies Investing Billions in U.S. Expansion Due To Tax Reform
[LI] Despite the Democrat and media "shutdown" fever, President Trump's economic and tax policies are creating real change, change that is improving or soon will improve the lives of tens of thousands of Americans.

From over a hundred major companies providing "Trump tax" bonuses to major companies hiking employee pay to existing employees to major corporations announcing massive U. S. expansion and investment, the Trump economy is set to boom.

Since President Trump took office, dozens of American companies have announced that they will be expanding U. S.-based operations. There are so many, that I wanted to focus only on the ten that will be the most beneficial to American workers, local communities, and ultimately, to our nation's economy.


Apple, At&T, General Motors, Hyundi, Walmart, Amazon, Fiat-Chrysler, Delta Airlines, Intel, Boeing.
Posted by: Besoeker || 01/21/2018 03:55 || Comments || Link || E-Mail|| [6461 views] Top|| File under:
Europe
The left slowly discovers the cost of multiculturalism in France
[Breitbart] Leftist parents living in the heavily-migrant populated 18th arrondissement of Paris are finding themselves conflicted, as they want "diversity" yet complain that the schools in their "diverse" district are failing.

For many years, leftist couples have moved from the expensive centre of Paris to the heavily-migrant populated district, and now that they have children they have found the "mixed" schools in the areas to be substandard.

Indeed, schools in the area have become known as "ghetto schools" and many French now attempt to move their children elsewhere, French newspaper Liberation reports.

The paper, which conducted an investigation into the issue, claims that leftist parents do not want to "sacrifice" their child to their beliefs and many parents are putting the success of their children above their multicultural ideals.

Julien Grenet, a teacher at the Paris School of Economics, said: "You cannot blame them for saying no. What is shocking is that some parents, very intellectually armed, are blind and deny segregation with false arguments."

Rising unemployment has led to parents becoming increasingly obsessed with getting their children into preferred schools.
Posted by: Besoeker || 01/21/2018 03:02 || Comments || Link || E-Mail|| [6468 views] Top|| File under: Moslem Colonists
India-Pakistan
Fears of serial child killer in infamous Pakistan city
[ENGLISH.ALARABIYA.NET] The body of six-year-old Zainab Fatima Ameen was dumped here in the city of Kasur -- one of a dozen such young victims in recent years.

Her shocking death has sparked nationwide outrage and fears a serial murderer may be at work.

Nusrat Bibi, Zainab's mother, said "They must have told my daughter that they would take her to me, they must have said something like this for her to follow them... Otherwise she was very wise and obedient and she knew [not to talk to strangers]." (MORE).

Zainab was the 12th child to be assaulted and murdered in the Punjabi city in the past two years.

With DNA from a single source discovered in several cases, officials believe a long-term killer is targeting children.

Fareed Khan, doctor, Kasur district hospital , said "I could say seventy, eighty percent even ninety percent of these cases, they do tend to have the same kind of injuries inflicted to them. Strangulations, having burn marks, scaring and wrist cuts and definitely a type of a total physical abuse has to be there.

It was only in 2016 that Pakistain criminalised child abuse.

The city was also where a massive pedophilia ring was uncovered in 2015 and residents are demanding tougher action.

Ghulam Fareed, a resident, said "We lock our children inside the house and tell them to study here. We pick and drop our children at school ourselves. Should we earn our livelihood or keep an eye on them."

Zainab's murder has prompted much soul-searching in Pakistain... on how to protect its most vulnerable. Answers that can't come soon enough for the people here.


Posted by: Fred || 01/21/2018 00:00 || Comments || Link || E-Mail|| [6463 views] Top|| File under: Govt of Pakistan
Naqeebullah killing: Rao Anwar removed from post, placed on ECL
[GEO.TV] KARACHI: Former SSP Malir Rao Anwar has been removed from his post after the probe committee formed over the extrajudicial killing of Naqeebullah Mehsud found the 27-year-old to be innocent, a notification issued on Saturday stated.

Rao Anwar's name has also been placed on the Exit Control List (ECL) on the recommendation of the probe committee, sources said.

SSP Adeel Hussain Chandio has been assigned charge of Malir district in his place, the notification, issued by IG Sindh AD Khawaja, stated.

Speaking to media later, IG Sindh AD Khawaja said Rao Anwar has been suspended to ensure a fair inquiry into the alleged encounter that killed Naqeebullah.

The police encounter was suspicious, Khawaja remarked.

According to the initial investigation report, the committee termed SSP Rao Anwar's allegations against Naqeebullah baseless, sources said.

In its report, the committee stated that there was no proof found of Naqeebullah being a terrorist.

The 2014 FIR presented by Anwar was also bogus, it said.

The committee in its report also recommended the registration of a case against Rao Anwar and other personnel involved in Naqeebullah's killing.


Posted by: Fred || 01/21/2018 00:00 || Comments || Link || E-Mail|| [6461 views] Top|| File under: Govt of Pakistan
Lahore police force citizen to remove clothes during 'checking'
[GEO.TV] Police personnel deployed in the city forced a citizen to remove his clothes when they pulled him over on the pretext of checking on Saturday.

According to Muzaffar, he was passing by Haji Camp with his son when PERU Force personnel stopped him and made him take off his clothes. He added the personnel included sub-inspector Ayub.

Muzaffar has requested the chief minister to take notice of the incident as it was tantamount to torturing a citizen.

The DIG operations has taken notice of the incident and ordered an enquiry along with the suspension of the police personnel involved in the incident.


Posted by: Fred || 01/21/2018 00:00 || Comments || Link || E-Mail|| [6524 views] Top|| File under: Govt of Pakistan
Science & Technology
Towering air purifier will bring fresh air to smog-choked Xi'an
[The Times] An experimental air purifier more than 100m tall has cut pollution levels in a Chinese city, offering the possibility of reducing smog across the country.

The tower, the world's largest purifier, improved air quality in a 10 sq km area over the past few months, according to the scientist leading the project.

It was the brainchild of China's most respected science institute, whose researchers hope the technology, once proved effective, can be used in hospitals, schools and residential areas.
Posted by: Bright Pebbles || 01/21/2018 00:00 || Comments || Link || E-Mail|| [6464 views] Top|| File under:
Home Front: Culture Wars
ICE Is Enforcing Deportation Orders Against High-Profile Illegal Immigrant Activists
[Daily Caller] Immigration authorities have detained in recent weeks two prominent activists who are themselves illegal immigrants, demonstrating the Trump administration's commitment to expand the pool of deportable aliens.

The arrested men have openly lived in the U.S. for years and have until recently enjoyed a de facto immunity from deportation, thanks to their status as high-profile immigrants' rights activists. Immigration and Customs Enforcement (ICE) officials have denied the arrests are politically motivated, but they clearly show that immigration agents are now emboldened to arrest even the most connected of illegal immigrants.

Both men are leaders of the New Sanctuary Coalition of New York City, a network of religious and social organizations that works to prevent the detention and deportation of illegal immigrants. ICE officers first detained Jean Montrevil, a Haitian national who had lived in the U.S. since 1986 despite having served a prison term for drug possession that resulted in a deportation order.

Montrevil, who co-founded the New Sanctuary coalition, was taken into custody in early January near his home in Queens, touching off a firestorm of protest. Activists accused ICE of breaking an "understanding" that Montrevil would not be arrested while he appealed his order of removal. Despite the public outcry, ICE deported Montrevil to Haiti on Tuesday.


Snakes head that feeds The Medusa kind of thing.
Posted by: Anomalous Sources || 01/21/2018 00:52 || Comments || Link || E-Mail|| [6495 views] Top|| File under:
Who's in the News
26
[untagged]
5
Taliban
5
Sublime Porte
4
Govt of Pakistan
3
Moslem Colonists
2
Houthis
2
Boko Haram (ISIS)
2
al-Shabaab (AQ)
1
Govt of Syria
1
Islamic State
1
al-Qaeda in the Arabian Peninsula
1
Govt of Saudi Arabia
1
Govt of Iran
1
Govt of Iraq
1
Govt of Pakistain Proxies
1
Arab Spring
Bookmark
E-Mail Me
The Classics
The O Club
Rantburg Store
The Bloids
The Never-ending Story
Thugburg
Gulf War I
The Way We Were
Bio
Merry-Go-Blog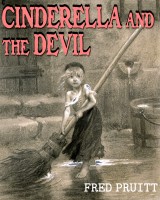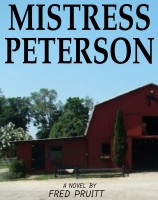 On Sale now!


A multi-volume chronology and reference guide set detailing three years of the Mexican Drug War between 2010 and 2012.

Rantburg.com and borderlandbeat.com correspondent and author Chris Covert presents his first non-fiction work detailing the drug and gang related violence in Mexico.

Chris gives us Mexican press dispatches of drug and gang war violence over three years, presented in a multi volume set intended to chronicle the death, violence and mayhem which has dominated Mexico for six years.
Click here for more information


Meet the Mods
In no particular order...


Steve White
Seafarious
Pappy
lotp
Scooter McGruder
john frum
tu3031
badanov
sherry
ryuge
GolfBravoUSMC
Bright Pebbles
trailing wife
Gloria
Fred
Besoeker
Glenmore
Frank G
3dc
Skidmark
Alaska Paul



Better than the average link...



Rantburg was assembled from recycled algorithms in the United States of America. No trees were destroyed in the production of this weblog. We did hurt some, though. Sorry.
44.200.171.74

Help keep the Burg running! Paypal: