-Lurid Crime Tales-
Feds catch convicted murderer in migrant caravan: DHS
[Wash Times] Homeland Security said Friday that a convicted murderer was among the members of the migrant caravan, and was caught trying to sneak into the U.S. late last week.

Until four months ago Miguel Angel Ramirez, 46, was in a Honduran prison serving time for murder, authorities said. On Saturday he was nabbed near the San Ysidro border crossing along with two other Honduran illegal immigrants, having just crossed without permission.

Mr. Ramirez told agents he'd traveled with the migrant caravan that has seen thousands of people from Honduras bust into Guatemala, then Mexico, and arrive at the U.S.-Mexico border plotting their entry.


Posted by: Besoeker || 12/01/2018 13:41 || Comments || Link || E-Mail|| [153 views] Top|| File under:
US woman attacks McDonald's manager for 'not enough' ketchup
[ENGLISH.ALARABIYA.NET] A

Caliphornia, an impregnable bastion of the Democratic Party,

woman was behind bars on Wednesday for beating and choking a McDonald's manager after discovering there wasn't enough ketchup in her order, police said.

Mayra Berenice Gallo, 24, apparently went into a rage on October 27 after ordering food through the drive-through at the fast food outlet in the town of Santa Ana.

Police

front man

Anthony Bertagna told AFP that an infuriated Gallo stormed into the restaurant through the employee back entrance and started pushing and choking the victim after being told she couldn't be in that area.

"She was irate that she didn't get ketchup," Bertagna said. The incident, which was caught on video, ended after a man accompanying Gallo pulled her away.

She was placed in durance vile
Drop the gat, Rocky, or you're a dead 'un!
on Tuesday after police received tips from the public and was being held on assault charges. Bertagna said such incidents are sadly becoming all too common.

"We're seeing more and more of this kind of stuff. Why? we don't know," he said. "We had one guy at a 7-Eleven (convenience store) who tried to buy a bag of almond M&M's and when his credit card didn't work, he basically trashed the store."
Posted by: Fred || 12/01/2018 00:00 || Comments || Link || E-Mail|| [276 views] Top|| File under:
-Obits-
Bush the Elder dies at 94
[NBCdfw] George Herbert Walker Bush, who as the 41st president guided the United States out of the Cold War and led an international coalition into the Gulf War, has died. He was 94.

In a statement from former President George W. Bush reads: "Jeb, Neil, Marvin, Doro, and I are saddened to announce that after 94 remarkable years, our dear Dad has died. George H. W. Bush was a man of the highest character and the best dad a son or daughter could ask for. The entire Bush family is deeply grateful for 41's life and love, for the compassion of those who have cared and prayed for Dad, and for the condolences of our friends and fellow citizens."


More at the link
Posted by: badanov || 12/01/2018 00:08 || Comments || Link || E-Mail|| [482 views] Top|| File under:
-Short Attention Span Theater-
His F-16 lost its engine, then caught fire over Washington before crashing. And he lived to tell about it.
[WAPO] Capt. Jonathan "Holster" Morgan was on a routine training mission slicing through clear blue sky over Washington.

He had lifted off from Joint Base Andrews in Maryland at 9:13 a.m. on a spring day in 2017, heading to a Pennsylvania shooting range with three other F-16s to practice bombing runs.

Less than a minute into the air, his jet accelerated faster than he had ever felt. Warning lights flashed in the cockpit.

"Lead," Morgan radioed to his commander, "my engine's giving out."

Without power, his beloved F-16 had turned into a $22 million glider, and at its controls, he was hurtling like a driver with no brakes.

Morgan had to maneuver 38,000 pounds of metal and fuel away from the nation's capital.
Posted by: Besoeker || 12/01/2018 12:57 || Comments || Link || E-Mail|| [258 views] Top|| File under:
-Land of the Free
Texas AG Sues San Antonio Over Sanctuary City Policy
[Free Beacon] The Texas attorney general filed a lawsuit on Friday against San Antonio and other officials over the city's sanctuary city policy, which violates state and federal immigration laws.

Attorney General Ken Paxton's lawsuit filed in Travis County asks for an injunction, civil penalties, and fees to be imposed on the city for violating the state's Senate Bill 4.

The lawsuit names the city of San Antonio, the city manager, Police Chief William McManus, and the San Antonio Police Department as defendants.

The Texas Legislature passed Senate Bill 4, which prohibits sanctuary city policies throughout Texas and took effect on May 3, 2017. SB 4 prohibits local entities including police departments from enforcing or endorsing policies that limit enforcement of immigration laws.

Four months after SB 4 took effect the San Antonio Police Department and McManus failed to cooperate with federal immigration officials in a Dec. 23, 2017, incident of a suspected smuggling operation. Twelve suspected illegal immigrants found in a trailer were released without even a background check.

"Chief McManus asserted jurisdiction over the investigation under the state smuggling statute, advised officers at the scene that SAPD would be handling the case locally, and stated that HSI agents were not to be involved in the case," the lawsuit states.

The lawsuit also said that McManus "personally called an immigration attorney from an advocacy organization that provides immigration legal services to the scene during an active investigation, transported the suspected aliens to SAPD headquarters, ordered the release of all of the suspected aliens without so much as a routine background check, and prohibited HSI from enforcing immigration laws."
Posted by: Besoeker || 12/01/2018 01:14 || Comments || Link || E-Mail|| [133 views] Top|| File under:
Africa Subsaharan
Electricity Be Hard: South Afrika's Eskom confirms 13 hours of stage 1 load shedding for Saturday
[News24] South Africans will face 13 hours of stage 1 rotational load shedding on Saturday between 09:00 and 22:00, according to Eskom.

Stage 1 load shedding allows for 1 000 megawatts to be shed from the national grid.

Load shedding over weekends is rarer than during the week due to a routine decrease in electricity use on Saturdays and Sundays, especially by industry.

On Friday evening the power utility had warned of a high chance of weekend power cuts. It said some generating units were not working due to planned maintenance, while a "higher than expected" number were offline because of technical faults.
Posted by: Besoeker || 12/01/2018 02:54 || Comments || Link || E-Mail|| [349 views] Top|| File under:
Economy
Wall Street rises on trade hopes; S&P, Nasdaq post best weeks in 7 years
NEW YORK (Reuters) - Wall Street rose on Friday as investors hoped for progress on trade in a critical U.S.-China meeting over the weekend, and the S&P 500 and the Nasdaq posted their biggest weekly percentage gains in nearly seven years.

The Dow saw its largest weekly advance in two years. Investors were encouraged this week by comments by Federal Reserve Chair Jerome Powell and subsequent minutes from the central bank's latest meeting that suggested that the Fed will take a data-driven rather than ideological approach to future rate-hikes.

All three major U.S. indexes recorded modest monthly percentage gains for November.

A Chinese official said "consensus is steadily increasing" in trade negotiations between the U.S. and China as the G20 meeting got underway in Buenos Aires, sparking hopes there would be a positive resolution in the ongoing tariff dispute between the world's two largest economies.

U.S. President Donald Trump is set to meet with his Chinese counterpart Xi Jinping on Saturday and the outcome could swing stocks for the rest of the year.
Posted by: Besoeker || 12/01/2018 02:34 || Comments || Link || E-Mail|| [235 views] Top|| File under:
120 People To Lose Jobs As Dixie Chopper Factory Closes In Putnam County, IN
[WIBC Indy] FILLMORE, Ind. -- More than 100 people will be losing their jobs before Christmas in Putnam County after Dixie Chopper says it is shutting down its Indiana factory.

The Banner Graphic says the company will be making its lawnmowers at another facility out of state and will let go of 120 employees at its factory in Fillmore, located east of Greencastle.

The company has been making lawnmowers in Putnam County since 1980.

In February 2014, the company's assets were acquired by Jacobsen, a division of Textron Inc., based out of Rhode Island.

The newspaper reports that many managers and employees with the company will receive as many as 50 days of severance pay.


Posted by: Besoeker || 12/01/2018 02:00 || Comments || Link || E-Mail|| [273 views] Top|| File under:
Europe
French police brace for more violent protests over rising fuel costs
PARIS (Reuters) - French authorities have drafted thousands of additional police officers into Paris ahead of a third demonstration on Saturday by protesters angry at high fuel prices as security officials warned of renewed violence.

For more than two weeks, the "yellow vests" have blocked roads across France in a spontaneous, popular rebellion against diesel tax hikes and the high cost of living. It has grown into one of the largest and most stubborn challenges Emmanuel Macron has faced in his 18-month-old presidency.

A week ago thousands of protesters, who have no leader and have largely organized themselves online, converged on Paris for the first time, turning the Champs Elysees into a battlezone as they clashed with police firing tear gas and water canon.

"We're worried that small groups of rioters that aren't yellow vests will infiltrate (the demonstration) to fight security forces and challenge the authority of the state," said Denis Jacob, Secretary General of the Alternative Police union.
Posted by: Besoeker || 12/01/2018 02:39 || Comments || Link || E-Mail|| [124 views] Top|| File under:
The new West Balkans Route and the future of migration crisis
[Euro News] Thousands of migrants are stranded in Bosnia and Herzegovina on the border with Croatia. At least 21,000 people are believed to have made the journey along a new Balkans migration trail since EU leaders declared the route shut in early March.

Insiders' host Sophie Claudent spoke to Gerald Knaus ‐ the founding chairman of the European Stability Initiative (ESI) think tank ‐ to find out how stricter border policies have affected migration.

Sophie Claudet: _"_Gerald Knaus thanks for being with us. We saw in our report that migrants are now using a slightly different route in the Western Balkans to reach Europe. Is it because European countries have toughened their migration policy?"

Gerald Knaus: "All the Balkan countries claim that they've closed their borders. Austria claims that it has closed its borders. But somehow this can't be right because in the end where do the Syrians, Iraqis, Iranians, Afghans, and Pakistanis, who come to Germany, where do they come from. They come somewhere, not noticed, without television pictures, with a lot of money being paid to smugglers but successfully."

Sophie Claudet: "So are you saying that what we see happening on the Croatian border, with these guards sometimes choosing violence is more of a photo opportunity for the media?

Gerald Knaus**:** "I don't think that it's a photo opportunity for the media, but it is clear that all European countries want to send a message to the people, not yet on their way, that it is almost impossible to get through. The reality, however, is that those that have made it to Bihac, who've crossed 5 or 6 international borders already, which is only 300 km from Austria, they will not be deterred by the Croatian police activity."

Sophie Claudet: "And yet, the IOM is saying that it is returning people to their home countries."

Gerald Knaus: "Yes, and the IOM is returning people also from Greece and for everyone who wants to give up and who realises that perhaps the smugglers have been lying, this may be a good option. But as long as we have, as we saw in the first half of this year, more than 90,000 people arrive in Germany, successfully, there will be the news that it is still possible to get to Central Europe. And that means that people who've made a very difficult journey to reach Bosnia, who are very close to their final destination, most of them, are very unlikely to give up."

Sophie Claudet: "We saw in our report, that many people were not granted the possibility of applying for asylum, regardless of the fact, you know that they are economic migrants or war refugees. Is it legal to prevent people from filing for asylum?"

Gerald Knaus: "In the last year, very, very few people applied for asylum in Croatia, which is remarkable. In the first half of 2018, about 400 people applied for asylum in Croatia, which means that neither the Croatian authorities nor most of the migrants crossing Croatia seem to have an interest that anybody applies there. They either temporarily get stuck in Bosnia or they make their way through Croatia, and through Slovenia to richer countries like Austria or Germany."

Sophie Claudet: "Now in closing, what is your forecast regarding migration to Europe in the next coming decades, taking into account that conflicts will probably continue, that poverty will probably continue as well, and taking into account, of course, climate change."

Gerald Knaus: "The trend of the last decades shows us that large numbers of arrivals are rare. We've seen them after the Syrian war in 2015 and we've also had 3 years of largescale arrival from Libya to Italy, but the average number of people who cross the whole Mediterranean, in recent decades, per day, is less than 300. Now, these are numbers that Europe should be able to cope with and treat those who arrive humanely, access asylum claims fairly and fast, and also return those who do not need protection. But Europe is currently falling with low numbers of arrivals, on all of these tasks, so if there will be future crises, unpredictable wars, that we don't know about yet, that the numbers would rise again, I fear, that in light of the current situation, the European Union would struggle again and would once again not be prepared."

Sophie Claudet: "Thank you very much for your insight today."

Gerald Knaus: "I thank you."


Posted by: Besoeker || 12/01/2018 00:09 || Comments || Link || E-Mail|| [176 views] Top|| File under:
Bosnian commander acquitted of war crimes in Srebrenica
[Al Jazeera] Former Bosnian military commander Naser Oric, hailed by his supporters as the heroic "defender of Srebrenica", has been acquitted by an appeals chamber of Bosnia's war crimes court.

Oric was acquitted on Friday of human rights
...which often include carefully measured allowances of freedom at the convenience of the state...
violations and the killings of three Serb prisoners of war in and around Srebrenica during the war in Bosnia between 1992-1995.

Oric, regarded as a hero by Bosnian

Moslem

s (Bosniaks), led the defence of Srebrenica, a besieged town that eventually fell to Bosnian Serb forces in 1995, who then systematically killed more than 8,000 Bosniak men and boys in Europe's worst atrocity since World War II.

The revised verdict was delivered after the court in June revoked its previous ruling, clearing Oric and fellow soldier Sabahudin Muhic of guilt, and ordered a new trial after the prosecutor complained of criminal procedures violations.


Posted by: Fred || 12/01/2018 00:00 || Comments || Link || E-Mail|| [106 views] Top|| File under:
Government
Project Troy: How Scientists Helped Refine Cold War Psychological Warfare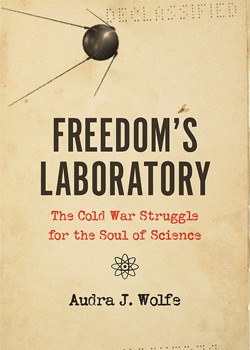 [Atlantic] By working for the CIA, a crack team of researchers honed the United States' first formal peacetime campaign of propaganda and manipulation.

The phrase Cold War didn't always refer to a time period. In the late 1940s and early 1950s, the very years that the battle lines between the United States and the Soviet Union were being drawn, U.S. foreign-policy strategists used the phrase to invoke a specific kind of conflict, one carried out by "means short of war." If, as NSC-68, a key document of U.S. strategy, asserted in 1950, the United States and the Soviet Union were locked in an ideological clash of civilizations, a battle between "slavery" and "freedom," a victory by force would be hollow. If the United States wanted to defeat communism, it needed to do so "by the strategy of cold war," combining political, economic, and psychological techniques. "The cold war," NSC-68 warned, "is in fact a real war in which the survival of the free world is at stake."

This was a new kind of conflict requiring new kinds of weapons: psychological weapons. The question of psychological warfare preoccupied a small but influential group of foreign-policy officials during President Harry S. Truman's second term. By the time that Truman left office in January 1953, the United States had laid the legal and institutional foundations for overt propaganda campaigns as well as covert action. During that period of experimentation leading up to the Eisenhower presidency, almost anything U.S. strategists could dream up, short of overthrowing foreign governments (that would come later), was up for discussion. Among other things, the Marshall Plan allotted $13 billion to rebuild Western Europe, Voice of America transmitted jazz and news to listeners in 46 languages in more than a hundred countries, and the CIA sent tens of thousands of balloons filled with anti-Communist pamphlets into China.

Even as State Department, CIA, and Army officials spent countless hours working through the administrative challenges of launching a psychological-warfare program more or less from scratch, they spent remarkably little time discussing what kinds of messages might best promote the cause of "freedom." Ideas about science rarely, if ever, explicitly appeared on lists of psychological-warfare objectives. Science entered U.S. psychological-warfare programs as a stowaway, tucked into the pockets of some of the private individuals to whom the State Department and the CIA turned to wage the United States' battle against communism. More subtext than text, ideas about science subtly undergirded policy makers' emerging plans for waging and winning this new kind of war.

About the author: Audra Wolfe is a writer and science historian, and the author of Competing With the Soviets: Science, Technology, and the State in Cold War America and Freedom's Laboratory: The Cold War Struggle for the Soul of Science.
Posted by: Besoeker || 12/01/2018 13:14 || Comments || Link || E-Mail|| [155 views] Top|| File under:
Home Front: Politix
Two Central American men arrested, charged with assaulting Border Patrol agents
Yes, Jim Acosta - there are criminals and gang members in the invasion

[SD Union Trib] A pair of Central American men believed to be unauthorized immigrants


illegal aliens


were charged Friday in federal court in San Diego for allegedly assaulting U.S. Border Patrol agents in separate incidents Thursday night near Imperial Beach.

One of the men was from Honduras and the other from El Salvador, according to the U.S. Attorney's Office, which alleged that one man elbowed an agent and the other tried unsuccessfully to punch another agent.

A statement from federal prosecutors did not say whether either man was believed to have reached the border in the large caravan of asylum-hopeful migrants from Central America that arrived earlier this month in Tijuana.
Posted by: Frank G || 12/01/2018 06:56 || Comments || Link || E-Mail|| [141 views] Top|| File under:
India-Pakistan
Two minor girls rescued from Kasur sex trafficking ring
[DAWN] KASUR: The Pattoki police tossed in the slammer
Please don't kill me!
on Thursday four people, including three women, in neighbourhood Sharifpura for buying minor girls for prostitution.

The parents of the traded children said they gave them to a midwife because of poverty, police said.

The police with Child Protection and Welfare Bureau (CPWB) officials raided two dens, reportedly brothels, and rescued the minor girls. The raid was initiated with a TV channel's undercover squad. The rescued girls are in the custody of the CPWB.

A case was lodged under sections 371-B (buying person for the purpose of prostitution) and 511 (offences punishable with imprisonment for life) of the Pakistain Penal Code and section 34 of The Punjab
1.) Little Orphan Annie's bodyguard
2.) A province of Pakistain ruled by one of the Sharif brothers
3.) A province of India. It is majority (60 percent) Sikh and Hindoo (37 percent), which means it has relatively few Moslem riots....
Destitute and Neglected Children Act.

According to complainant, Ahtasham Arshad, a CPWB official, they received an application that Zahida Perveen, Manzooran Bibi and Akram bought two minor girls, one 12 years old and the other three, from someone in Sharifpura. The CPWB got search warrants from a local court before raiding the houses, the first information report (FIR) said.

The police also arrested midwife Haleema Bibi who reportedly sold the girls to the suspects.

Haleema was arrested on the statement of Manzooran who said she bought the three years old girl from the midwife against Rs80,000.

According to Station House Officer (SHO) Saqlain Bukhari, the minor girl (3) was from village Maan, some 10 kilometres from Kasur. She is the daughter of a poor brick kiln worker who had six daughters before the birth of the sold girl. The couple told the police that they gave their seventh daughter to Haleema when she was one day old. They said they did not get anything from Haleema as they just wanted to get rid of the daughter.

Mr Bukhari said the the 12-year-old rescued girl was from a poor labourer family in a Deepalpur village who sold her to Haleema out of poverty.

The SHO said he suspected that the girl (12) was given to Haleema without any money but she sold her to Manzooran. He said that investigation was likely to lead to more such cases.

That police will ascertain the identity of the rescued girls through DNA testing.

According to the police, the girl (12) was sold against Rs50,000, some 10 years back, while three years old was sold against Rs80,000 when she was only one day old.

Suspects Akram and Sadiq fled. According to the complainant, Sadiq escaped with a minor girl who was also sold to the accused after being kidnapped.

The police are also raiding sites for more arrests.

Sharifpura was earlier in news in 2011 when 10 women, who were

kidnapped

, sold and later turned into sex workers, were rescued by the police. Then district police officer Gohar Nafees established a team after he received a letter from a woman seeking help to free her and other women from their captors. These girls were

kidnapped

from different places and sold to these dens.


Posted by: Fred || 12/01/2018 00:00 || Comments || Link || E-Mail|| [146 views] Top|| File under: Human Trafficking
Science & Technology
New Tick in U.S. Can Multiply by the Thousands on One Person or Animal, Spread Disease
[PJ] WASHINGTON -- Centers for Disease Control and Prevention officials warned of an exotic new tick popping up in several states that can cause "massive infestations" and big disease threat in people and animals.

In some parts of New Zealand and Australia, the Asian longhorned tick, which is native to eastern China, Japan, the Russian Far East, and Korea, has wiped out 25 percent of dairy cattle production, the CDC said.

The tick first surfaced in the United States on New Jersey sheep in August last year. Since then, it's spread to 45 counties in the state and popped up on people, wildlife and pets in Arkansas, Connecticut, Maryland, North Carolina, New York, Pennsylvania, Virginia, and West Virginia.

Before the tick planted U.S. roots in 2017, customs officials had intercepted the tick at least 15 times on imported animals and materials at U.S. ports of entry. Since its discovery in the U.S., the tick has been reported 53 times on a variety of hosts; the ticks weren't checked for pathogens, though.

In today's CDC Mortality and Morbidity Report, scientists warned that "where this tick exists, it is an important vector of human and animal disease agents" including hemorrhagic fever, spotted fever, and the Heartland and Powassan viruses.

Researchers noted that data on the discovered ticks was too scant to "describe the actual extent or intensity of infestation." A female Asian longhorned tick can churn out up to 2,000 eggs at a time without mating, so "hundreds to thousands of ticks can be found on a single animal, person, or in the environment."

"The full public health and agricultural impact of this tick discovery and spread is unknown," said Ben Beard, Ph.D., deputy director of CDC's Division of Vector-Borne Diseases. "In other parts of the world, the Asian longhorned tick can transmit many types of pathogens common in the United States. We are concerned that this tick, which can cause massive infestations on animals, on people, and in the environment, is spreading in the United States."
Posted by: Besoeker || 12/01/2018 00:55 || Comments || Link || E-Mail|| [221 views] Top|| File under:
Syria-Lebanon-Iran
Iran navy launches stealth warship in the Gulf
DUBAI (Reuters) - Iran's navy on Saturday launched a domestically made destroyer, which state media said has radar-evading stealth properties, as tensions rise with arch-enemy, the United States.

In a ceremony carried live on state television, the Sahand destroyer ‐ which can sustain voyages lasting five months without resupply ‐ joined Iran's regular navy at a base in Bandar Abbas on the Gulf.

The Sahand has a flight deck for helicopters, torpedo launchers, anti-aircraft and anti-ship guns, surface-to-surface and surface-to-air missiles and electronic warfare capabilities, state television reported.

U.S. President Donald Trump pulled out of an international agreement on Iran's nuclear program in May and reimposed sanctions on Tehran. He said the deal was flawed because it did not include curbs on Iran's development of ballistic missiles or its support for proxies in Syria, Yemen, Lebanon and Iraq.

The United States has said its goal is to reduce Iran's oil exports to zero. Senior Iranian officials have said that if Iran is not allowed to export then no other countries will be allowed to export oil through the Strait of Hormuz at the mouth of the Gulf.


Launch ceremony video with martial band music and gun salute
Posted by: Besoeker || 12/01/2018 08:58 || Comments || Link || E-Mail|| [345 views] Top|| File under:
Who's in the News
38
[untagged]
4
Islamic State
3
Houthis
2
Taliban
2
Govt of Iran Proxies
2
Govt of Saudi Arabia
2
Govt of Syria
2
Hamas
2
Moslem Colonists
1
Narcos
1
Sublime Porte
1
Commies
1
Human Trafficking
1
al-Qaeda in North Africa
1
Govt of Iran
1
al-Nusra
1
Govt of Iraq
1
Govt of Pakistan
1
Muslim Brotherhood
Bookmark
E-Mail Me
The Classics
The O Club
Rantburg Store
The Bloids
The Never-ending Story
Thugburg
Gulf War I
The Way We Were
Bio
Merry-Go-Blog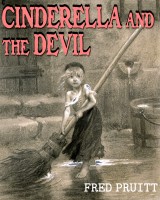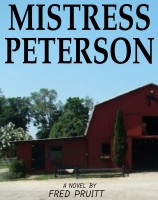 On Sale now!


A multi-volume chronology and reference guide set detailing three years of the Mexican Drug War between 2010 and 2012.

Rantburg.com and borderlandbeat.com correspondent and author Chris Covert presents his first non-fiction work detailing the drug and gang related violence in Mexico.

Chris gives us Mexican press dispatches of drug and gang war violence over three years, presented in a multi volume set intended to chronicle the death, violence and mayhem which has dominated Mexico for six years.
Click here for more information


Meet the Mods
In no particular order...


Steve White
Seafarious
Pappy
lotp
Scooter McGruder
john frum
tu3031
badanov
sherry
ryuge
GolfBravoUSMC
Bright Pebbles
trailing wife
Gloria
Fred
Besoeker
Glenmore
Frank G
3dc
Skidmark
Alaska Paul



Better than the average link...



Rantburg was assembled from recycled algorithms in the United States of America. No trees were destroyed in the production of this weblog. We did hurt some, though. Sorry.
3.235.51.33