Economy
Ford dialing back F-150 V8 production due to dwindling demand
[autoblog] It seems like yesterday that diehard pickup truck lovers and enthusiasts were detesting the arrival of slightly more fuel-efficient force-fed six-cylinder engines as a replacement for gas-guzzling V8s. But now they've seen the light, at least with Ford F-Series trucks.

The Dearborn automaker is reportedly dialing back production of its 5.0-liter V8 due to dwindling demand as buyers are opting more for the EcoBoost V6 engines. Automotive News Canada spoke with Ford Canada's spokesman Matthew Drennan-Scace and John D'Agnolo, president of Unifor Local 200, which represents workers at Ford's Windsor Engine Plant in Canada.

"We've had down shifts every week since January, and we have two down weeks in the summer, and two more down weeks scheduled in September," D'Agnolo said. "We could see that sales of the 5.0-liter were dropping."

"All employees affected by the shift reduction will have the opportunity to move to Windsor Engine Plant Annex to support 7.3-liter engine production," Drennan-Scace told Automotive News Canada in an email.

Buyers of the F-Series trucks have the option to equip a base naturally-aspirated 3.3-liter Cyclone V6, while stepping up moves to the turbocharged six-cylinder EcoBoost engines in 2.7- and 3.5-liter form. The eight-cylinder option is Ford's venerable Coyote 5.0-liter V8, which is also found in the Mustang, but in a different state of tune. There are Powerstroke diesel options available as well.

Posted by: Besoeker || 05/08/2019 06:31 || Comments || Link || E-Mail|| [6497 views] Top|| File under:
Dow drops 470 points on growing trade-war threat, biggest decline since early January
[CNBC] Stocks fell sharply on Tuesday after a top U.S. trade official indicated that higher tariffs on Chinese goods are coming later this week, disappointing traders who hoped President Donald Trump's weekend tweet threat was just a negotiation tactic.


Traders who, apparently, have not been "following" President Trump, and may be confusing "threat" with "promise," or, possibly, "bluff." See also "gambit."


U.S. Trade Representative Robert Lighthizer told reporters that the U.S. will increase levies on Chinese imports on Friday.


Why Friday, I wonder.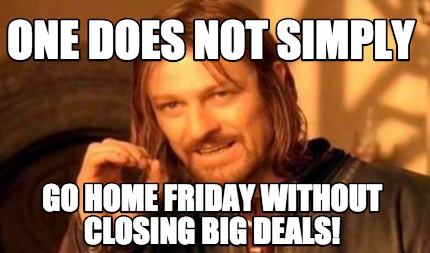 Oh, right.

If nothing else, politics, at all levels, has become more interesting since President Trump took the helm.

For those who would listen, the United States of America is getting real and frequent lessons in horse-trading.
Posted by: Anomalous Sources || 05/08/2019 00:00 || Comments || Link || E-Mail|| [6493 views] Top|| File under: Commies
Europe
'Yellow vests' to be barred from Paris sites during VE Day commemorations
[TheLocal-

La Belle France

] The anti-government demonstrators will be banned from disrupting "solemn ceremonies" to take place at the Arc de Triomphe and along the avenue, which is near the French presidential palace, the police said in a statement.

French authorities have been taking a harder line against the "yellow vest" protests since the last

Gay Paree

police chief was sacked three weeks ago for failing to counter a stone-throwing and fiery


...a single two-syllable word carrying connotations of both incoherence and viciousness. A fiery delivery implies an audience of rubes and yokels, preferably forming up into a mob...


rampage along the Champs-Elysees.

The new police chief who succeeded him, Didier Lallement, noted that the protests - which began in November over fuel tax increases and swelled into an anti-government movement - regularly saw

coppers

targeted by "a radical splinter group of demonstrators".

The protests usually take place in

Gay Paree

on Saturdays, but officials feared they could happen on Wednesday this week, which is a public holiday in

La Belle France

.

During Wednesday's commemorations celebrating Victory in Europe

...also known as Moslem Lebensraum...
Day - Nazi Germany's surrender to the Allies on May 8, 1945 - French President Emmanuel Macron is leave his palace and go up the Champs-Elysees with an honour guard to lay a wreath under the Arc de Triomphe.

That famous monument has been repaired in time for the occasion, after "yellow vest" protesters vandalised it in a December demonstration.

They sprayed graffiti, smashed sculptures and stole commemorative medals and snuffed out an eternal flame that burns atop a Tomb of the Unknown Soldier, causing €1.2 million in damage.

Posted by: trailing wife || 05/08/2019 00:00 || Comments || Link || E-Mail|| [6471 views] Top|| File under:
India-Pakistan
3 Chinese men arrested as FIA tightens screws on suspected transnational prostitution ring
[DAWN] Seven more people ─ including three Chinese nationals ─ were tossed in the slammer
Book 'im, Mahmoud!
on Tuesday as the Federal Investigation Agency (FIA) continues its crackdown on a gang allegedly involved in the trafficking of women to China for prostitution.

The FIA identified the arrested suspects as Song Chuaoyang (ring leader), Rafique Hussain (translator and manager), Sajid (

controller

), Guyong Da, Saima Mustafa, Fusing Bu and Saba Jahangir.

The raid ‐ which was conducted under the supervision of FIA Anti-Human Trafficking Cell Rawalpindi's Deputy Director Kamran Ali ‐ took place after two women, Taiba Gul and Beenish Rasheed, appeared before the director general of FIA to tip the agency off regarding the gang's activities.

The arrests come a week after Human Rights Watch said Pakistain should be alarmed by recent reports of trafficking of women and girls to China. It said the allegations were disturbingly similar to the pattern of trafficking of "brides" to China from at least five other Asian countries.

The Chinese embassy in Islamabad has also raised the alarm over illegal, cross-border matchmaking services that are often a front for human trafficking. Last month, it issued a statement condemning reports of the existence of bureaus orchestrating illegal marriages. "China is working together with the Pak government and law enforcement agencies to track these illegal marriage centres," the statement said.

The embassy has denied reports that the women were being trafficked for the sale of their organs as "misleading and groundless".

Jameel Ahmad, a top FIA official, told

Rooters

that the agency had busted the gang after it received information about the increasing smuggling of Pak woman to China where they are thrown into prostitution. He said several gangs were believed to be operating, mainly targeting members of the Christian community.

Ahmad said the police raid he led on a wedding ceremony last week in Faisalabad


...formerly known as Lyallpur, the third largest metropolis in Pakistain, the second largest in Punjab after Lahore. It is named after some Arab because the Paks didn't have anybody notable of their own to name it after...


was a major breakthrough in the investigation. He said a man and a woman from China and a fake priest were arrested at the ceremony where a Christian girl was to be married.

"The gang members confessed that they have sent at least 36 Pak girls to China where they are being used for prostitution," he said. The majority were Christians from different districts in Punjab, he said.



The Times of Israel thought the story is about a marriage market, not prostitution:

Pakistani Christian girls targeted by Chinese as brides

In China, demand for foreign brides has mounted, a legacy of the one-child policy that skewed the country's gender balance toward males. Brides initially came largely from Vietnam, Laos and North Korea. Now men are looking further afield, said Mimi Vu, director of advocacy at Pacific Links, which helps trafficked Vietnamese women.

"It's purely supply and demand," she said. "It used to be, 'Is she light-skinned?' Now it's like, 'Is she female?'"


With no prospects for a Chinese bride, and greater competition for the girls of the near abroad, those lower on the totem pole have to look even farther afield.

Pakistain seems to have come onto marriage brokers' radar late last year.

Saleem Iqbal, a Christian activist, said he first began to see significant numbers of marriage to Chinese men in October. Since then, an estimated 750 to 1,000 girls have been married off, he said.

Some of the grooms are from among the tens of thousands of Chinese in Pakistain working on infrastructure projects under Beijing's Belt and Road Initiative, a project that has further boosted ties between the two countries in recent years.

Other grooms search directly from China through networks. They present themselves as Christian converts, but pastors complicit in the deals don't ask for any documentation.

They pay on average $3,500 to $5,000, including payments to parents, pastors and a broker, said Iqbal, who is also a journalist with a small Christian station, Isaak TV. Iqbal has gone to court to stop marriages and sheltered runaway brides, some as young as 13.

Dozens of priests are paid by brokers to find brides for Chinese men, said Augustine, the provincial minorities minister, who is Christian. Many are from the small evangelical churches that have proliferated in Pakistain.

Gujranwala, a city north of Lahore, has been a particular target of brokers, with more than 100 local Christian women and girls married off to Chinese in recent months, according to Iqbal.

The city has several mainly Christian neighborhoods, largely dirt poor with open sewers running along narrow slum streets. Tucked away in the alleys are numerous evangelical churches, small cement structures unrecognizable except for small crosses outside.

Brokers also troll brick kilns, where the poorest work essentially as slaves to pay off debts, and offer to pay off their workers' debts in exchange for daughters as brides.


...which explains why miscreants wanted on twelve systems were forever meeting at brick factories in Bangladesh before being encountered in a crossfire with the RAB. So glad to have that mystery cleared up.
Posted by: Fred || 05/08/2019 00:00 || Comments || Link || E-Mail|| [6470 views] Top|| File under: Human Trafficking
Nashwa case: Darul Sehat Hospital owner, vice-chairperson flee after court rejects bail
"I'm outta here!"
"Curly-toed slippers, don't fail me now!"
[DAWN] The owner and chairperson of Darul Sehat Hospital, Amir Chishti, and vice-chairperson Syed Ali Farhan

beat feet from

court on Tuesday after their bail applications in the Nashwa death case were dismissed by an additional district and sessions court in Bloody Karachi


...formerly the capital of Pakistain, now merely its most important port and financial center. It is among the largest cities in the world, with a population of 18 million, most of whom hate each other and many of whom are armed and dangerous...


Judicial staff and other witnesses said Chishti and Farhan left the courtroom soon after the judge announced the verdict, dismissing their applications seeking pre-arrest bail. Both of them had approached the court to seek bail in an attempt to avoid their arrest in the case.

"They easily escaped [from the premises of the City Courts] since the Investigating Officer (IO) of the case Sub-Inspector Mohammad Saleem Khan, who was also present in the court, did not make any attempt to take them into custody," alleged Advocate Muneer Ahmed Gilal, the counsel for

the dear departed

child's father.

Nine-month-old Nashwa was allegedly given improper treatment at the Darul Sehat Hospital on April 7 that paralysed her and led to her death.


Posted by: Fred || 05/08/2019 00:00 || Comments || Link || E-Mail|| [6474 views] Top|| File under:
Science & Technology
Israeli regenerative medicine company aims to manufacture cannabinoid-producing cells
[Jpost] Pluristem Therapeutics, best known for developing novel placenta-based cell therapy products, announced May 6 that it has filed a US provisional patent application titled "Methods and Compositions for Producing Cannabinoids," which covers the use of Pluristem's state-of-the-art, proprietary 3-D cell culturing technology for the potential manufacturing of cannabinoid-producing cells.
Posted by: g(r)omgoru || 05/08/2019 07:31 || Comments || Link || E-Mail|| [6478 views] Top|| File under:
Chinese researchers try brain implants to treat drug addicts
SHANGHAI (AP) ‐ Patient Number One is a thin man, with a scabby face and bouncy knees. His head, shaved in preparation for surgery, is wrapped in a clean, white cloth.

Years of drug use cost him his wife, his money and his self-respect, before landing him in this drab yellow room at a Shanghai hospital, facing the surgeon who in 72 hours will drill two small holes in his skull and feed electrodes deep into his brain.

The hope is that technology will extinguish his addiction, quite literally, with the flip of a switch.

The treatment ‐ deep brain stimulation ‐ has long been used for movement disorders like Parkinson's. Now, the first clinical trial of DBS for methamphetamine addiction is being conducted at Shanghai's Ruijin Hospital, along with parallel trials for opioid addicts. And this troubled man is the very first patient.

The surgery involves implanting a device that acts as a kind of pacemaker for the brain, electrically stimulating targeted areas. While Western attempts to push forward with human trials of DBS for addiction have foundered, China is emerging as a hub for this research.

Scientists in Europe have struggled to recruit patients for their DBS addiction studies, and complex ethical, social and scientific questions have made it hard to push forward with this kind of work in the United States, where the devices can cost $100,000 to implant.
Posted by: Besoeker || 05/08/2019 02:13 || Comments || Link || E-Mail|| [6479 views] Top|| File under:
Medical Research Finds A Way To Treat Babies With Spina Bifida In The Womb
[The Federalist] Diagnosed during pregnancy with spina bifida, chromosomal abnormalities, and hydrocephalus, young Noah Wall has defied predictions from the British medical community.

Roughly midway through pregnancy, during a 20-week scan, Shelly and Rob Wall of Cumbria, England, were told that their son Noah had spina bifida, a birth defect in which the spinal cord doesn't fully close. Damage to the spinal cord and nerves can result. While health outcomes vary depending on the type and severity of the condition, physical and intellectual disabilities can vary from mild to severe and include paralysis of the legs.

Noah's parents were later informed that he had hydrocephalus, a condition involving an abnormal accumulation of cerebrospinal fluid in the brain. On five separate occasions during the pregnancy, doctors advised Shelly and Rob to terminate their son, Noah. The Walls say their doctors projected that their son would be severely disabled both mentally and physically and potentially unable to see, hear, and speak.

When Shelly went in for Noah's birth, the hospital placed a non-resuscitation order on him. She says it "was an amazing day" and "we waited with bated breath." Noah gave a loud and strong cry announcing his birth. An initial scan showed Noah's brain was at 2 percent of a newborn's brain. His latest scan at age three astoundingly reflects 80 percent of a child's brain.

Celebrating his seventh birthday this March, Noah continues to spread hope with his effusive joy. He visits and takes gifts to children in the hospital where he stayed and updates his former doctors. His parents share their story of enduring love and perseverance against pressures to end Noah's life.
Posted by: Besoeker || 05/08/2019 01:00 || Comments || Link || E-Mail|| [6488 views] Top|| File under:
Starlink launches begin next week!
[Twitter]

Gwynne Shotwell, SpaceX's president and chief operating officer, said the launch will carry "dozens of satellites," adding more prototypes to the two currently in low Earth orbit.

"This next batch of satellites will really be a demonstration set for us to see the deployment scheme and start putting our network together," she said at the Satellite 2019 conference here. "We start launching satellites for actual service later this year."


Posted by: 3dc || 05/08/2019 00:00 || Comments || Link || E-Mail|| [6473 views] Top|| File under:
Southeast Asia
Two Reuters reporters jailed in Myanmar freed after more than 500 days
[DAWN] Two

Rooters

journalists placed in durance vile
You have the right to remain silent...
in Myanmar after they were convicted of breaking the Official Secrets Act walked free from a prison on the outskirts of Yangon on Tuesday after spending more than 500 days behind bars.

The two

news hound

s, Wa Lone, 33, and Kyaw Soe Oo, 29, had been convicted in September and sentenced to seven years in jail, in a case that raised questions about Myanmar's progress toward democracy and sparked an outcry from diplomats and human rights


...which are usually open to widely divergent definitions...


advocates.

President Win Myint has pardoned thousands of other prisoners in mass amnesties since last month. It is customary in Myanmar for authorities to free prisoners across the country around the time of the traditional New Year, which began on April 17.



Rooters

has said the two men did not commit any crime and had called for their release.
Posted by: Fred || 05/08/2019 00:00 || Comments || Link || E-Mail|| [6477 views] Top|| File under:
Science
How to Stop Global Warming with MORE Cows (Video)
Yes, you read the title correctly. More beefsteak on the hoof. If implemented over half the arid land in the world, this holistic approach could return CO2 levels to pre-industrial levels. Keep your gas-guzzler!

A 22 minute TED Talk, from 2013.
Mmmmmmm...Steak!
Posted by: Bobby || 05/08/2019 00:00 || Comments || Link || E-Mail|| [6470 views] Top|| File under:
Who's in the News
26
[untagged]
6
Govt of Iran
6
Islamic State
4
Taliban
2
TTP
2
Govt of Iran Proxies
2
Govt of Pakistan
1
Tehreek-i-Labbaik Pakistan
1
Govt of Iraq
1
al-Nusra
1
Hamas
1
Human Trafficking
1
Islamic Jihad (Palestian)
1
al-Qaeda in the Arabian Peninsula
1
Moslem Colonists
1
Muslim Brotherhood
1
al-Qaeda in North Africa
1
Commies
1
Arab Spring
Bookmark
E-Mail Me
The Classics
The O Club
Rantburg Store
The Bloids
The Never-ending Story
Thugburg
Gulf War I
The Way We Were
Bio
Merry-Go-Blog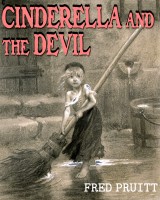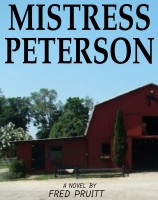 On Sale now!


A multi-volume chronology and reference guide set detailing three years of the Mexican Drug War between 2010 and 2012.

Rantburg.com and borderlandbeat.com correspondent and author Chris Covert presents his first non-fiction work detailing the drug and gang related violence in Mexico.

Chris gives us Mexican press dispatches of drug and gang war violence over three years, presented in a multi volume set intended to chronicle the death, violence and mayhem which has dominated Mexico for six years.
Click here for more information


Meet the Mods
In no particular order...


Steve White
Seafarious
Pappy
lotp
Scooter McGruder
john frum
tu3031
badanov
sherry
ryuge
GolfBravoUSMC
Bright Pebbles
trailing wife
Gloria
Fred
Besoeker
Glenmore
Frank G
3dc
Skidmark
Alaska Paul



Better than the average link...



Rantburg was assembled from recycled algorithms in the United States of America. No trees were destroyed in the production of this weblog. We did hurt some, though. Sorry.
54.174.225.82

Help keep the Burg running! Paypal: