-Lurid Crime Tales-
Virginia Uber driver was Somali war criminal
[BBC] A US jury has found that a former Uber driver living in Virginia committed acts of torture during Somalia's civil war in the late 1980s.

Somali citizen Farhan Tani Warfaa testified last week in the Washington DC suburbs that ex-Somali colonel Yusuf Abdi Ali shot and tortured him.

Ali was a commander in the national army and supporter of dictator Mohamed Siad Barre, say court documents.

Until this month, Ali drove for Uber, with a high 4.89 rating.

On Tuesday, a jury at a federal court in Alexandria, Virginia, found that Ali was responsible for the torture of Mr Warfaa more than three decades ago, awarding Mr Warfaa $500,000 (£395,000) in damages.
Posted by: Besoeker || 05/22/2019 07:51 || Comments || Link || E-Mail|| [6472 views] Top|| File under: Moslem Colonists
Thief steals chemo medication from patient's porch
[NYPOST] A brazen thief stole chemotherapy medication from an Oklahoma City man's doorstep just minutes after it was delivered, delaying his treatment for brain cancer.

James Mills, 43, said his planned round of chemotherapy on Monday would not happen after a hooded suspect swiped the potentially life-saving delivery from his porch on Saturday.

"I checked the door and didn't see the package," Mills told KFOR. "I double checked and they said it had been delivered. I check the security cameras, and I saw the UPS driver deliver it, then about eight minutes later another individual comes up, grabs it and takes off."

Video shows that the suspect took steps to avoid identifying himself during the heartless heist, keeping his head down and away from two cameras installed on Mills' porch.

"I'm set to start a rotation of chemo [Monday] and it takes a day at least to get that mail ordered to us, so that's kind of my concern at this point," Mills told the station. "Every thing has to be taken at a certain time, at a certain dose ... so hopefully I can get a replacement before I get too far out of range."

Mills' wife, Heather, said she was seething over the aggravation the thief has caused her husband.

"It's not easy to get, I mean, we had trouble getting medicine to begin with," she told the station. "Just having to call the pharmacy and go through the doctor and get approvals and things like that, so just that in itself is frustrating. So now to have to go through it all over again, just to get a replacement, it made me really angry."
Posted by: Fred || 05/22/2019 00:00 || Comments || Link || E-Mail|| [6460 views] Top|| File under:
-Signs, Portents, and the Weather-
Pennsylvania officials declare hepatitis A outbreak with reported cases in 36 counties
[FOX] The Pennsylvania Department of Health is declaring a hepatitis A outbreak amid reports of 171 cases within the state since January 2018.

Dr. Rachel Levine, the state's Secretary of Health, officially declared the outbreak on Monday. Neighboring states Ohio and West Virginia have both seen significantly more cases (over 2,000 each) in that same period.
Posted by: Skidmark || 05/22/2019 07:51 || Comments || Link || E-Mail|| [6464 views] Top|| File under:
Bangladesh
Number of tigers rises in Sundarbans
[Dhaka Tribune]

We knew that. They're all slobbering maneaters, their numbers increased geometrically by global warming. We had the story a day or three ago.
Posted by: Fred || 05/22/2019 00:00 || Comments || Link || E-Mail|| [6460 views] Top|| File under:
School teacher arrested for raping, impregnating 7th grader
[Dhaka Tribune] A school teacher has been locked away
Drop the heater, Studs, or you're hist'try!
for raping and impregnating a seventh grader in the Salna area of the Gazipur city corporation.

The victim's family filed a case with the Sadar

cop shoppe

against the teacher, Sohel Rana Sarkar on May 20 reports UNB.

According to the case statement, the accused Sohel raped the girl and threatened to kill her if she informed anyone about the incident on October 12, 2018.

In April, when the victim fell sick, her family hospitalised her only to learn that she was seven months pregnant.

Deputy Commissioner of Gazipur Metropolitan Police, Sharifur Rahman said: "The victim was sent to Shaheed Tajuddin Ahmad Medical College Hospital for a medical examination, including the suspect's DNA test."


Posted by: Fred || 05/22/2019 00:00 || Comments || Link || E-Mail|| [6458 views] Top|| File under:
Victim of attempted rape on the run after filing a case in Panchgarh
[Dhaka Tribune] A rape attempt victim and her family are on the run for filing a case against two people in Panchagarh.

The accused, Fazlul Haque Sagor, 30, of Mithapukur, and Jafrul Islam Antor, 16, of Dokropara in Panchagarh were locked away
You have the right to remain silent...
by the police.

According to the case statement, six months ago the accused tried to undress and rape the girl on camera on a mobile device in an abandoned room in the DC park area of Panchagarh town, but she managed to get away. Later, they threatened to make the video viral and harassed the girl several times. Eventually the video went viral and the family of the victim filed a case against them under the Women and Child Repression Act on May 17.

Acting on the case filing, police arrested the two, sent Fazlul to jail, and Antor to a juvenile correction centre.

According to the family, right after filing the case the accused party threatened the family to withdraw the case and they are now on the run.

The victim's mother confirmed the matter to Dhaka Tribune and said: "We were getting threats everyday to withdraw the case. Several of our accusations are not even reflected in the filed case documents. The police replaced our written case statement with something else ."

Case investigator at Panchagarh

cop shoppe

, Sub-inspector (SI) Jahidul Islam, said: "We arrested the accused. We applied for remand to interrogate the accused. We do not know anything about changing the case description."

Executive Engineer of the Public Administration Department, Rajibul Islam, said: "Fazlul used to work as the guard for this office. The divisional legal authorities will take action against him."


Posted by: Fred || 05/22/2019 00:00 || Comments || Link || E-Mail|| [6463 views] Top|| File under:
Bangladesh government blocks news website in fresh blow to media
[ENGLISH.ALARABIYA.NET] Bangladesh authorities have blocked access to a popular news portal in what critics on Tuesday condemned as the latest blow to freedom of expression in the South Asian nation.

Poriborton.com, one of the country's top five online news outlets, was shut without notice on Sunday, managing editor Abu Sufian told AFP. He did not give a reason.

Officials for government agencies that regulate the internet industry denied any knowledge of the case or refused to comment.

But a Bangladesh media industry source said a government security agency ordered the closure after the website raised questions about the financing behind a newspaper advert against

Moslem

militancy.



Moslem

groups had condemned the advert, saying it described some signs of Islamic faith as marks of radicalization.

In recent months the authorities have shut 54 news portals and websites, including that of the main opposition party, citing security reasons.

They cut access to the website of Qatar

...an emirate on the east coast of the Arabian Peninsula. It sits on some really productive gas and oil deposits, which produces the highest per capita income in the world. They piss it all away on religion, financing the Moslem Brotherhood and several al-Qaeda affiliates. Home of nutbag holy manYusuf al-Qaradawi...
-based TV station Al Jazeera in March after it published an article alleging the involvement of a senior defense official in the disappearance of three men.

The shutdown of Poriborton came just days after three prominent activists and writers were jugged
Drop the gat, Rocky, or you're a dead 'un!
under the country's tough internet laws.

The arrests of poet Henry Sawpon, human rights
...which are usually entirely different from personal liberty...
defender Abdul Kaium, and lawyer and champion of indigenous people Imtiaz Mahmood last week prompted protests in Dhaka and outrage on social media.


First they came for the poets, and nobody cared


Sawpon and Mahmood were released on bail Thursday, but Kaium remains in detention on charges of extortion and defamation under the digital security law. He risks a jail term of up to 14 years.

Prime Minister the loathesome Sheikh Hasina

...Bangla dynastic politician and current Prime Minister of Bangladesh. She has been the President of the Bangla Awami League since the Lower Paleolithic. She is the eldest of five children of Sheikh Mujibur Rahman, the founding father of Bangla. Her party defeated the BNP-led Four-Party Alliance in the 2008 parliamentary elections. She has once before held the office, from 1996 to 2001, when she was defeated in a landslide. She and the head of the BNP, Khaleda Zia show such blind animosity toward each other that they are known as the Battling Begums..
, who took office for a third straight term in January, has been accused of increasing authoritarianism and criticized for introducing draconian internet and digital security laws that many say are being used to crack down on dissent.

Sweden-based researcher and author, Tasneem Khalil, told AFP that Poriborton.com was the "latest victim of a robust system of internet censorship in Bangladesh that has been rolled out since the beginning of this year."

Khalil, a former journalist in Bangladesh who went into exile in 2007, said "security sources told me that access to poriborton.com was blocked because of a report it published that angered the Bangladeshi military intelligence agency."
Posted by: Fred || 05/22/2019 00:00 || Comments || Link || E-Mail|| [6459 views] Top|| File under:
Britain
Tom Ray's experience with sepsis and the British National Health Service (NHS)
[BBC] Tom Ray was fit and healthy and living in Rutland in the East Midlands before he contracted sepsis at the age of 38 in 1999.

He had had a successful career in corporate banking and was in the process of setting up a business with his pregnant wife, Nic, when he fell ill.

His sepsis - thought to be caused by a cut to his gum during a trip to the dentist, combined with a chest infection - came on rapidly and led to vomiting and a high temperature.

But it took five hours at the hospital he was admitted to before the condition was diagnosed.

He spent months in a coma, during which time his wife Nic gave birth to their second child, Freddy.


Story gets a bit worse from here on.
Posted by: Besoeker || 05/22/2019 08:16 || Comments || Link || E-Mail|| [6468 views] Top|| File under:
Britain's Pro-Brexit Party Is Forecast To Dominate The Upcoming Election And Feelings Will Be Hurt
[RedState] The United Kingdom is currently stuck in a malaise over Brexit, with Theresa May continuing to fail with her proposals for how exactly to accomplish the pullout from the European Union.

May's strategy has been a kind of soft Brexit, which lets the U.K. officially leave but then saddles them with many of the same regulations and issues they suffer with now. There's no point in leaving the EU if Britain will still be under the thumb of Brussels but without any of the economic benefits. Problems with how to handle the border with Northern Ireland also continue to throw a wrench in things.

That's a very simplified version of the situation, but the overall theme is that she can't cobble together a majority to avoid the coming hard Brexit (which has already been extended once).

In the middle of all this, European Parliament elections are coming up on Thursday in the U.K. and we may be in for another big result. Nigel Farage's Brexit Party is set to dominate according to polling and looks to take nearly double the seats of the Labour and Liberal parties.
Posted by: Besoeker || 05/22/2019 02:00 || Comments || Link || E-Mail|| [6467 views] Top|| File under:
Caribbean-Latin America
Venezuela: Where's the petrol?
[Al Jazeera] Venezuela has the world's largest oil reserves, yet people are scrambling to fill car tanks as petrol supplies dry up.
If socialists were in charge in Alaska, they'd have regular ice shortages.

Every winter.


Posted by: Fred || 05/22/2019 00:00 || Comments || Link || E-Mail|| [6460 views] Top|| File under: Commies
Caucasus/Russia/Central Asia
F-22 stealth fighters intercept Russian strategic bombers probing US air defenses near Alaskan airspace
[MAIL] U.S. defense forces have intercepted and escorted Russian war planes spotted near Alaskan air space.

The North American Aerospace Defense Command says two of its F-22s intercepted two Tupolev Tu-95 strategic bombers inside the Alaska Air Defense Identification Zone on Monday.

A short time later, two additional Tu-95s and two Sukhoi Su-35 fighters were identified and intercepted by two other NORAD F-22s.

A U.S. E-3 Sentry maintained overall surveillance on the operation. The Russian aircraft remained in international airspace.
Posted by: Skidmark || 05/22/2019 03:28 || Comments || Link || E-Mail|| [6472 views] Top|| File under:
China-Japan-Koreas
At rare UN news conference, North Korea warns US over seized ship
[Aljazeera] The North's ambassador to the UN says confiscation of Wise Honest could affect 'future developments' between countries.

The ambassador of North Korea to the United Nations has warned the United States that its "outrageous" seizure of a cargo ship could have consequences on the future of US-North Korean relations, as he reiterated a demand for the immediate return of the vessel.

The Wise Honest, North Korea's second-largest cargo ship, was first detained in April 2018 by Indonesia while transporting a large amount of coal. The US announced on May 9 that it had confiscated the vessel because it was carrying coal in violation of UN sanctions, a first-of-its kind enforcement action that came amid a delicate moment in relations with North Korea.

In a rare press conference on Tuesday, Ambassador Kim Song said that Pyongyang was closely monitoring Washington's "every move" following the seizure, which he said was aimed at bringing maximum pressure on his country to make it "kneel down".

"The United States should deliberate and think over the consequences its outrageous acts might have on the future development," Kim said.
Posted by: Besoeker || 05/22/2019 01:29 || Comments || Link || E-Mail|| [6460 views] Top|| File under: Commies
Protests grow against authoritarian slide in Czech Republic
[Al Jazeera] Fifty-thousands people filled Wenceslas Square on Tuesday to protest what they say is an attack on judicial independence that threatens to send the country down a similar route with its internationally pilloried neighbours.

The event marked a fourth week of growing demonstrations since the sudden appointment of Marie Benesova as justice minister in April. Her nomination came one day after

Sherlocks

recommended Prime Minister Andrej Babis should face criminal charges for European Union

...the successor to the Holy Roman Empire, only without the Hapsburgs and the nifty uniforms and the dancing...


subsidies fraud.

"I think they've crossed the line," Mikulas Minar, one of the student founders of the Million Moments for Democracy (Milion Chvilek), the NGO organising the protests, told Al Jazeera when asked why the demonstrations have picked up such momentum so quickly.

"Complaints about Babis have been common, but now people are afraid it's no longer a game but a serious assault on democracy," added fellow activist Benjamin Roll.

On the square that hosted the Velvet Revolution, the 1989 demonstrations that brought down the communist regime, the crowd waved Czech and EU flags and sent up deafening whistles every time Babis' sins were mentioned in speeches.


Posted by: Fred || 05/22/2019 00:00 || Comments || Link || E-Mail|| [6459 views] Top|| File under:
India-Pakistan
Woman subjected to gang rape, acid attack in Layyah
[DAWN] Two

faceless myrmidons

allegedly gang-raped a housewife and threw acid on her here on Monday in ward no 3 of Fatehpur.

'S' (32) was asleep in the courtyard along with her two children when two suspects wearing masks entered the house, held her hostage at gunpoint and allegedly gang-raped her. Later, they cut her hair and threw acid on her as a result she suffered burns on her back, right arm and leg.

The woman's husband lives at his workplace in Bloody Karachi


...formerly the capital of Pakistain, now merely its most important port and financial center. It is among the largest cities in the world, with a population of 18 million, most of whom hate each other and many of whom are armed and dangerous...


. The suspects managed their escape.

The woman was admitted to Fatehpur THQ Hospital where she was said to be stable.

Later on the complaint of the victim, police have

started the paperwork but haven't done much else

under sections 376ii, 336B, 337V of PPC and 7-ATA.

Investigation Officer ASI Muhammad Saleem told this correspondent that police collected finger prints from the

scene of the crime

and would hopefully arrest the suspects soon.


Posted by: Fred || 05/22/2019 00:00 || Comments || Link || E-Mail|| [6460 views] Top|| File under:
Badin police arrest man accused of blackmailing girl who died by suicide
[DAWN] Police in Badin on Tuesday enjugged
Drop the rosco, Muggsy, or you're one with the ages!
a man after he, along with two others, were allegedly accused by a teenage girl ─ who took her own life on Sunday ─ and her family, of blackmailing her with doctored photos and "making her life miserable".

An 18-year-old girl in Badin, Anila Parmar, took her own life by ingesting poison on Sunday. In a suicide note, she narrated her ordeal, and wrote: "I want to live, but Soam Meghwar, Mahesh and Ashok have made my life miserable."

The case caught the attention of Senior Superintendent of Police (SSP) Badin Hassan Sardar Niazi after it was raised by activists on social media, who demanded justice for the family.

SSP Niazi visited the Parmar family on Monday and assured them of his support in tracking down the suspects.

Station House Officer (SHO) Tando Ghulam Ali Riaz Rind was ordered to register a First Information Report against the suspects and arrest those involved in blackmailing the victim.

According to the FIR registered on Monday by Dr Lakhman Parmar, the victim's father, at the Tando Ghulam Ali

cop shoppe

, three men had blackmailed his daughter for the past six months using doctored images of her. They extorted Rs50,000 from her monthly by sending her the edited photos, the FIR stated.


Posted by: Fred || 05/22/2019 00:00 || Comments || Link || E-Mail|| [6458 views] Top|| File under:
Family protests 10-year-old girl's abduction, murder and alleged rape in Islamabad; 2 arrested
[DAWN] Two people were jugged
Please don't kill me!
on Tuesday in connection with the abduction, murder and alleged rape of a 10-year-old girl, Farishta, in Islamabad's Shahzad Town area, police sources told DawnNewsTV.

The victim's family is staging a protest at Taramari Chowk in Islamabad, calling for action to be taken against the culprits. Negotiations between the family and district administration are underway. The protesters said they will bury the victim after negotiations are successful.

According to an FIR filed by the victim's father, Gul Nabi, his daughter had gone out to play on May 15 around 5pm, but did not return. Upon failing to find her, he feared that she had been

kidnapped

.

He stated that he had gone to the

cop shoppe

"instantly" and reported the incident. A missing person's report was filed on May 16, the FIR stated.

The victim's father requested in the FIR ‐ dated May 19 ‐ that his daughter be recovered and those involved in the incident be punished. The body was of 10-year-old Farishta was found on May 20, according to DawnNewsTV.

Gul Nabi said that there were torture marks and wounds on his daughter's body. He alleged that his daughter ─ who had been missing for at least four days before her body was found in a wooded area ─ had been raped before she was killed.

The suspects, Nabi alleged, had also thrown acid on his daughter.

Nabi also alleged that the Shehzad Town police, instead of taking action or filing an FIR, had victim-blamed the 10-year-old girl and posed insensitive questions to the family, such as asking whether she had eloped with someone.

MNA Mohsin Dawar, who has been highlighting the case on social media, also alleged that the victim's parents had "continuously requested concerned

cop shoppe

for FIR but they refused".

He confirmed that an FIR had been registered under sections pertaining to kidnapping (365-B, PPC) on Sunday night (May 19), after the girl's body was recovered.

Dawar, in a tweet on Monday, alleged that Polyclinic Hospital had refused to conduct a postmortem examination on the body.

However,


if you can't say something nice about a person some juicy gossip will go well...


on Tuesday, hospital sources told DawnNewsTV that the exam had been conducted and the results are awaited.


Posted by: Fred || 05/22/2019 00:00 || Comments || Link || E-Mail|| [6461 views] Top|| File under:
Science & Technology
Springfield's .45 1911 EMP (Emhanced Micro Pistol)
[Guns America Digest] The Springfield 1911 EMP (Enhanced Micro Pistol) isn't your normal compact 1911. Springfield has completely redesigned, and patented, the 1911 EMP with a shorter action and overall smaller dimensions than a standard 1911. The result is a reliable, ergonomic design that's easy to conceal and a pleasure to shoot. The 1911 EMP is available in both 9 mm and .40 S&W and your choice of bi-tone stainless and black or just black.

Each EMP 1911 comes in a Springfield polymer hard case with foam packing. It is sturdy enough to fly and travel with. The case contains three nine round (.40 S&W holds eight rounds) 9mm magazines, an owner's manual, replacement fiber optic inserts and a standard cable lock.
Posted by: Besoeker || 05/22/2019 07:30 || Comments || Link || E-Mail|| [6469 views] Top|| File under:
Who's in the News
36
[untagged]
5
Govt of Iran
4
Sublime Porte
3
Moslem Colonists
3
Islamic State
2
Commies
2
Houthis
2
Govt of Syria
1
Taliban
1
al-Shabaab (AQ)
1
Antifa
1
Arab Spring
1
Govt of Pakistan
1
Govt of Saudi Arabia
1
Govt of Sudan
Bookmark
E-Mail Me
The Classics
The O Club
Rantburg Store
The Bloids
The Never-ending Story
Thugburg
Gulf War I
The Way We Were
Bio
Merry-Go-Blog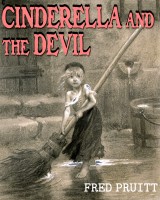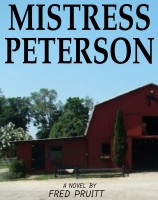 On Sale now!


A multi-volume chronology and reference guide set detailing three years of the Mexican Drug War between 2010 and 2012.

Rantburg.com and borderlandbeat.com correspondent and author Chris Covert presents his first non-fiction work detailing the drug and gang related violence in Mexico.

Chris gives us Mexican press dispatches of drug and gang war violence over three years, presented in a multi volume set intended to chronicle the death, violence and mayhem which has dominated Mexico for six years.
Click here for more information


Meet the Mods
In no particular order...


Steve White
Seafarious
Pappy
lotp
Scooter McGruder
john frum
tu3031
badanov
sherry
ryuge
GolfBravoUSMC
Bright Pebbles
trailing wife
Gloria
Fred
Besoeker
Glenmore
Frank G
3dc
Skidmark
Alaska Paul



Better than the average link...



Rantburg was assembled from recycled algorithms in the United States of America. No trees were destroyed in the production of this weblog. We did hurt some, though. Sorry.
3.235.184.215

Help keep the Burg running! Paypal: