-Lurid Crime Tales-
'I'll f**king bury you!' McAfee vows to expose corrupt US officials & CIA agents if 'disappeared'
[RT] Bitcoin evangelist John McAfee has threatened to "bury" the US government if they keep harassing him over unpaid taxes, promising to leak a huge trove of files proving corruption throughout Washington and its allies.
And everyone would be just so surprised!

"I've collected files on corruption in governments. For the first time, I'm naming names and specifics," McAfee warned in a string of tweets stretching back to Sunday. Vowing to release over 31 terabytes of "incriminating data" to the press if arrested or otherwise "disappeared," he posted the names of a "corrupt CIA agent and two Bahamian officials" along with claims they'd taken bribes and been involved with drug trafficking, apparently to show he was not bluffing.

For my followers: my recent tweets are less for you than they are fir my pursuers. They are shots across the bow - leave me the fuck alone, or go down with the corruption you have embraced, because I will fucking bury you if you continue. Doubt me at your own fucking risk.

‐ John McAfee (@officialmcafee) June 9, 2019
He also promised to release the names of "25 Congressmen and 5 Senators, from both Parties, who are coming up for re-election in 2020, and who MUST be recalled, and if that fails, booted out of office on election day" on Friday.

I am not implying that our entire Government is corrupt. I am saying that it is corrupt to the point that no-one is untouched by it. pic.twitter.com/q4IGdBKTGz

‐ John McAfee (@officialmcafee) June 10, 2019
Claiming the Department of Justice was cooking up murder, racketeering and money-laundering charges against him in the hope of extraditing him from the Bahamas and locking him up for tax evasion, McAfee pointed out that the last attempt at framing him ‐ when authorities in Belize raided his home and charged him with running a drug operation ‐ failed.


He's lost his mind
Posted by: Besoeker || 06/15/2019 08:31 || Comments || Link || E-Mail|| [6504 views] Top|| File under:
-Short Attention Span Theater-
Smile
Posted by: 3dc || 06/15/2019 12:14 || Comments || Link || E-Mail|| [6513 views] Top|| File under:
-Land of the Free
Maryland Government Building Replaces POW/MIA Flag With LGBT Flag
[DAILYCALLER] The Montgomery County Council faced backlash after a flag honoring America's missing soldiers was replaced with a rainbow gay pride flag to celebrate LGBT Pride Month.

Led by the county's first ever LGBT council member Evan Glass, the POW/MIA flag was removed from its flagstaff outside the Maryland county's executive office building Monday morning, reported NBC Washington. The move drew immediate criticism.

"When I was in Vietnam, I was there six days before two guys were missing in action, and they still haven't found their bodies," John "Bill" Williams, a Vietnam veteran, said to the television station.

The POW/MIA flag is officially recognized by the U.S. Congress "as the symbol of our Nation's concern and commitment to resolving as fully as possible the fates of Americans still prisoner, missing and unaccounted for in Southeast Asia, thus ending the uncertainty for their families and the Nation." It consists of a silhouette of a prisoner of war (POW) with the words "You Are Not Forgotten."

"I wasn't happy about it at all because the park is supposed to be a veterans park," he continued. "People died. Now they took it down and put another flag up."


Posted by: Fred || 06/15/2019 00:00 || Comments || Link || E-Mail|| [6495 views] Top|| File under:
Africa Subsaharan
Second Ebola death in Uganda after outbreak crosses border, WHO sez not emergency
[DAWN] A second person infected with the Ebola virus has died in Uganda, the health ministry said on Thursday, after a family exposed to the disease quietly crossed the border from Congo.

The first cross-border cases in this Ebola outbreak, the second-deadliest in history, have prompted a World Health Organisation expert committee to meet on Friday to discuss whether to declare a global health emergency. Such declarations almost always boost attention and donor funding.

Uganda health ministry

front man

Emmanuel Ainebyoona confirmed the death of the 50-year-old woman overnight. Her five-year-old grandson was the first confirmed death from Ebola in Uganda on Wednesday. The boy's three-year-old brother also is infected.

Uganda's health ministry said all members of the Congolese-Ugandan family, including a six-month-old baby, have been sent to Congo for monitoring and experimental treatments as part of clinical trials. There is no treatment as such for the virus which can spread quickly via close contact with bodily fluids of those infected and can be fatal in up to 90 per cent of cases.

More than 1,400 people have died in this outbreak declared in August in eastern Congo.


World Health Organization panel does not declare Ebola emergency

[Jpost] A World Health Organisation (WHO) advisory panel decided on Friday not to declare an international public health emergency over the Ebola outbreak in Congo and Uganda, saying that the criteria had not been met.

But in a statement, the independent panel urged neighboring "at risk" countries to improve their preparedness for detecting and managing exported cases, "as Uganda has done."

Authorities in Uganda, where two members of the same family died this week from the disease, have drawn up a list of 98 contacts, or contacts of contacts, potentially exposed to the Ebola virus, but only 10 are considered "high risk," WHO expert Dr Mike Ryan told a news conference at WHO headquarters in Geneva. The previous figure was 27 on Thursday.
Posted by: Fred || 06/15/2019 00:00 || Comments || Link || E-Mail|| [6493 views] Top|| File under:
Bangladesh
2 die being trapped in septic tank in Shariatpur
[Dhaka Tribune] Two died being trapped in a septic tank in the Pachak village of the Naria upazila of Shariatpur on Friday.



The dear departed

are Shahadat and Tareque, with an additional three people becoming sick due to the incident.

According to the police and family members of

the dear departed

, Shahadat entered into the septic tank to clean it and became sick. To rescue Shahadat, Tareque entered tank and also became sick. Subsequently, Apu, Azizul and Rubel entered into the tank and rescued Shahadat and Tareque and afterwards fell ill.

Later, locals brought the five people to the Shariatpur Sadar Hospital where the physician on duty declared Shahadat and Tareque dead.

The other three are undergoing treatment at the hospital.

Shariatpur Sadar Hospital Physician Dr Tofayel Ahmed said: "Shahadat and Tareque died on the way to hospital and lack of oxygen inside the septic tank may have caused the deaths.

"The lives of the other three patients are still in danger and Azizul has been instructed to be sent to Dhaka for treatment."

Naria

cop shoppe

acting OC AKM Manjurul Haque confirmed the matter and said, legal action will be taken if the family members of

the dear departed

file a case over the incident.
Posted by: Fred || 06/15/2019 00:00 || Comments || Link || E-Mail|| [6477 views] Top|| File under:
Tejgaon Rickshaw puller thrown under the bus
[Dhaka Tribune] A rickshaw puller has been killed falling under the wheels of a bus after his rickshaw was knocked over by a CNG-run 3-wheeler.

The accident took place at Dhaka's Tejgaon area on Friday.



The dear departed

was identified as Darog Ali, 40, hailing from Nokla upazila of Sherpur.

Confirming the matter, Tejgaon

cop shoppe

Sub-Inspector Sumit Kumar Shah said: "The incident took place near Jatiya Sangsad Bhaban in Khamarbari area around 3pm.

Citing locals, the police official said the rickshaw was heading towards Farmgate area from Khamarbari when a CNG-run 3-wheeler knocked over his rickshaw. The rickshaw puller fell on the ground and was run over by a bus.

Police also detained the bus driver and seized his vehicle. However,


there is a theory which states that if ever anybody discovers exactly what the Universe is for and why it is here, it will instantly disappear and be replaced by something even more bizarre and inexplicable. There is another theory which states that this has already happened...


the CNG-run 3-wheeler

expeditiously departed at a goodly pace

.
Posted by: Fred || 06/15/2019 00:00 || Comments || Link || E-Mail|| [6491 views] Top|| File under:
China-Japan-Koreas
F-35 jets: Chinese-owned company making parts for top-secret UK-US fighters
[Sky News] A Chinese-owned company is making circuit boards for the top-secret next generation F-35 warplanes flown by Britain and the United States, Sky News can reveal.


Possibly one of the dumbest things I've read lately


Exception PCB, a printed circuit board (PCB) manufacturer in Gloucestershire, south west England, produces circuit boards that "control many of the F-35's core capabilities", according to publicity material produced by the UK Ministry of Defence (MoD).

This includes "its engines, lighting, fuel and navigation systems", it said.

When asked about the firm's Chinese ownership, the MoD said Exception PCB is an established manufacturer of circuit boards to the defence industry and presents "no risk" to the F-35 Joint Strike Fighter supply chain.

A director from the company said there are "clear firewalls in place" between Exception PCB and its Chinese parent company Shenzhen Fastprint.
Posted by: Besoeker || 06/15/2019 07:39 || Comments || Link || E-Mail|| [6506 views] Top|| File under: Commies
Economy
Union loses again at Volkswagen as Chattanooga workers vote down UAW bid
[Times Free Press] The vote, 833 against the union to 776 for the UAW, was closer than the 2014 effort but still fell short.

Some 51.8% of workers voted against the union, while 48.2% supported the UAW. In the 2014 election, the margin was 53.2% against the union and 46.8% for the UAW.

Anti-union workers had said they didn't need the Detroit-based UAW to speak for them when they already have a voice at the plant. They criticized the UAW for the ongoing federal corruption probe of the union in Michigan and for what they felt were unfair attacks by the UAW and its supporters against the automaker.

Mary Morrison, an eight-year employee in quality control, said the union simply wasn't needed and that "I don't want it in the door."

Pro-union VW workers had eyed the opportunity to bargain with the company over issues such as health and safety, working conditions, paid time off, and the bolstering of retirement plans.

The result comes after an onslaught of TV, radio, print and digital advertising that flooded the area over the past few weeks. The array of ads sought to gain the support of the some 1,700 VW production and skilled trades workers eligible to vote in the election.
Posted by: Frank G || 06/15/2019 10:03 || Comments || Link || E-Mail|| [6489 views] Top|| File under:
India-Pakistan
Police probing death of teenage girl
[DAWN] ISLAMABAD: A teenage girl was found dead under unexplained circumstances and the police have registered a murder case on suspicion.
I love these stories that tell us absolutely nothing. I think of it as the "Nic Robertson" school of journalism.
The family of the girl brought the body of the 18-year-old girl to a hospital and told the staff that she had

did away with herself

.


Poor thing hanged herself, did she? Or jumped off a tall building? Guzzled rat poison? Ate a suspicious cheese?


The hospital staff informed the police who reached the spot and inquired the matter and found it suspicious, said the police. The victim had three bullet injuries to her head and chest.


A corpse with three bullet wounds to her head and chest? An obvious suicide. Us brilliant criminal investigators see that sort of stuff all the time.


The police took the body into custody for legal action after the family members, including the mother and a sister of

the dear departed

, failed to give satisfactory answers to the police queries.
"How did she shoot herself three times in the head and/or chest, madame? Usually they stop after only one!"
"She was a very determined girl, Inspector Legume. Ask any of the neighbors!"
The police later visited the house of the victim and conducted a preliminary investigation. The incident took place in a locality where water buffaloes were being kept.


Damn those water buffaloes! Every time you turn around, they're going on killing sprees!


A search was conducted for the weapon but it was not found at the spot or its surrounding. It also transpired that the family did not own or keep any weapon.


"Nope. Got nothin' but the family pistol, and we loaned that to uncle Mahmoud a few days ago."


The family of

the dear departed

told the police that they heard sounds of gunshots and found the girl injured.


"So of course we thought she done away with herself and then hid the gun. They do that all the time, you know!"


After an autopsy, the body was handed over to the family for burial.
"What do you think, Doctor Quincy?"
"I think she's dead, Sam, but I'm not sure the deceased identified as a girl!"
The police said the father of the girl lived in Soddy Arabia


...a kingdom taking up the bulk of the Arabian peninsula. Its primary economic activity involves exporting oil and soaking Islamic rubes on the annual hajj pilgrimage. The country supports a large number of princes in whatcha might call princely splendor. When the oil runs out the rest of the world is going to kick sand in the Soddy national face...


in connection with his job.


So he's probably not a suspect.
Posted by: Fred || 06/15/2019 00:00 || Comments || Link || E-Mail|| [6493 views] Top|| File under:
Punjab minister Sibtain Khan arrested by NAB in Lahore
[DAWN] Punjab
1.) Little Orphan Annie's bodyguard
2.) A province of Pakistain ruled by one of the Sharif brothers
3.) A province of India. It is majority (60 percent) Sikh and Hindoo (37 percent), which means it has relatively few Moslem riots....
Minister for Forestry, Wildlife and Fisheries Sibtain Khan was arrested by the National Accountability Bureau (NAB) on Friday in connection with a case pertaining to corruption and illegal award of contracts.

A NAB Lahore statement issued to announce the arrest said he was taken into custody during an inquiry.

According to NAB, Khan had in July 2007, as the Punjab Minister for Mines and Minerals, been involved in the illegal award of a multi-billion rupee contract for 500 metric tonnes of iron ore in Rajwah and Chiniot to a company of his choice called Earth Resource Pvt Ltd, the statement said.
Posted by: Fred || 06/15/2019 00:00 || Comments || Link || E-Mail|| [6489 views] Top|| File under: Govt of Pakistan
Olde Tyme Religion
Pope backs carbon pricing to stem global warming and appeals to deniers
VATICAN CITY, June 14 (Reuters) - Pope Francis said on Friday that carbon pricing is "essential" to stem global warming - his clearest statement yet in support of penalising polluters - and appealed to climate change deniers to listen to science.


Putting "Dead" to the issue of Papal Infallibality


In an address to energy executives at the end of a two-day meeting, he also called for "open, transparent, science-based and standardised" reporting of climate risk and a "radical energy transition" away from carbon to save the planet.

Carbon pricing, via taxes or emissions trading schemes, is used by many governments to make energy consumers pay for the costs of using the fossil fuels that contribute to global warming, and to spur investment in low-carbon technology.

The Vatican said attendees of the closed-door meeting at its Academy of Sciences, a follow-up to one a year ago, included the CEOs of Royal Dutch Shell, Eni, BP, Repsol, Conoco Phillips, Chevron, ExxonMobil, and executives of investment funds.

"Collectively, these leaders will influence the planet's future, perhaps more than any in the world," said Father John Jenkins, president of the U.S. University of Notre Dame, which organised the meeting.

A small group of demonstrators gathered outside a Vatican gate. One held a sign reading "Dear Oil CEOs - Think of Your Children".

Francis, who has made many calls for environmental protection and has clashed over climate change with leaders such as U.S. President Donald Trump, said the ecological crisis "threatens the very future of the human family".
Posted by: Besoeker || 06/15/2019 08:10 || Comments || Link || E-Mail|| [6559 views] Top|| File under:
Government
Army announces new Expert Soldier Badge, aimed at improving 'lethality,' for its 244th birthday
[Washington Examiner] The Army on Friday announced its new Expert Soldier Badge to commemorate its 244th birthday, the latest in a series of efforts to improve the combat effectiveness of its troops.

The new badge, which features a frag grenade and combat knife inlaid on a silver bar, will be awarded to soldiers who pass a rigorous test that examines their physical fitness, marksmanship, and other soldier-related tasks. The Army has aimed to improve the readiness of its soldiers in recent years, after nearly two decades of constant deployments across two wars took a toll on the force.

"The ESB will be an important component of increasing Soldier lethality and overall readiness to help achieve the vision for the Army of 2028," said Sgt. Maj. of the Army Daniel A. Dailey in a statement.

The Army's vision for 2028 involves preparing the force to take on near-peer threats like China and Russia, in addition to the unconventional threats it has faced for nearly 20 years. The new badge will be the equivalent of the Expert Infantry Badge and Expert Field Medical Badge, which are awarded only to infantry and medical personnel. The Expert Soldier Badge will be open to soldiers outside the infantry, special forces, and medical career fields. Most Army soldiers do not serve in these fields, and were therefore previously ineligible for an expert badge.

"The EIB and EFMB have supported the Infantry and medical fields with distinction, ensuring Soldiers maintain critical skills, while recognizing the very best among them," said Dailey. "The ESB will achieve the same for the rest of the Army."


Posted by: Besoeker || 06/15/2019 01:57 || Comments || Link || E-Mail|| [6490 views] Top|| File under:
Who's in the News
27
[untagged]
6
Govt of Iran
4
Islamic State
3
Sublime Porte
1
Hezbollah
1
Hamas
1
Moslem Colonists
1
al-Nusra
1
Govt of Syria
1
al-Shabaab (AQ)
1
Govt of Sudan
1
Govt of Iraq
1
Arab Spring
1
Commies
1
Govt of Pakistan
Bookmark
E-Mail Me
The Classics
The O Club
Rantburg Store
The Bloids
The Never-ending Story
Thugburg
Gulf War I
The Way We Were
Bio
Merry-Go-Blog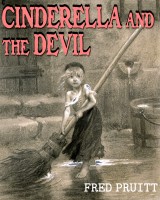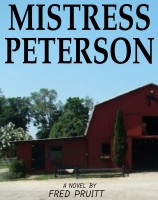 On Sale now!


A multi-volume chronology and reference guide set detailing three years of the Mexican Drug War between 2010 and 2012.

Rantburg.com and borderlandbeat.com correspondent and author Chris Covert presents his first non-fiction work detailing the drug and gang related violence in Mexico.

Chris gives us Mexican press dispatches of drug and gang war violence over three years, presented in a multi volume set intended to chronicle the death, violence and mayhem which has dominated Mexico for six years.
Click here for more information


Meet the Mods
In no particular order...


Steve White
Seafarious
Pappy
lotp
Scooter McGruder
john frum
tu3031
badanov
sherry
ryuge
GolfBravoUSMC
Bright Pebbles
trailing wife
Gloria
Fred
Besoeker
Glenmore
Frank G
3dc
Skidmark
Alaska Paul



Better than the average link...



Rantburg was assembled from recycled algorithms in the United States of America. No trees were destroyed in the production of this weblog. We did hurt some, though. Sorry.
3.236.107.249

Help keep the Burg running! Paypal: