-Lurid Crime Tales-
Aggravated Mayhem Conviction For Man Who Ripped Out Victim's Eyeball
[BREITBART] Yesterday, a Kern County Jury found defendant Isaac Manuel Orozco guilty as charged on several counts relating to his forced entry to a home and assault of the residents. While assaulting the residents, Orozco had one victim face down on the floor, and was on top of the victim. Orozco grabbed the victim's eye and literally ripped out the eyeball. Orozco attempted to pull out the other eye as well, but was unsuccessful. Orozco was convicted of aggravated mayhem, attempted aggravated mayhem, burglary and assault with a deadly weapon and faces a sentence up to Life in prison when he is sentenced on August 14. The case was prosecuted by DDA Stephanie Zigler.
Posted by: Fred || 07/22/2019 00:00 || Comments || Link || E-Mail|| [336072 views] Top|| File under:
-Obits-
Former Delhi chief minister dies
[DAWN] Vete­ran Indian politician Sheila Dikshit,
Certainly one of, if not the most unfortunate names in history.
New Delhi's longest-serving chief minister, died on Saturday after a prolonged illness. She was 81.

Dikshit died at a hospital in New Delhi, where she had been admitted for treatment for a heart ailment, New Delhi Television channel said.

A veteran leader of the now-opposition Congress party, Dikshit served as chief minister of the capital for three consecutive terms, from 1998 to 2013. In a tweet on Saturday, the Congress party called her a "lifelong congresswoman" who "transformed the face of Delhi." Dikshit was elected as a member of India's Parliament in 1984, representing a seat in the northern state of Uttar Pradesh. She served as a federal minister from 1986 to 1989.
Posted by: Fred || 07/22/2019 00:00 || Comments || Link || E-Mail|| [336070 views] Top|| File under:
-War on Police-
Baltimore Police Deputy Commissioner Robbed at Gunpoint
[BREITBART] Sources have confirmed that the Baltimore Police Deputy Commissioner, Danny Murphy, was robbed at gunpoint in the city's southeast area on Friday night.

Reports state that the incident occurred at 9:30 p.m. while Murphy was with his wife in the 2200 Block of E. Pratt.

The report comes after Baltimore city officials and federal officials announced the launch of a National Public Safety Partnership on July 16 as part of a push to cut down on violent crime in the area.

"We need to do more. There are too many shootings. There are too many killings," said the United States attorney for Maryland, Robert Hur.

Hur said the partnership that is supposed to continue for the next three years is a collaboration with the U.S. Justice Department that utilizes the best in crime analytics, technology, and community engagement.

Baltimore Police Commissioner Michael Harrison said the program will allow experts to help the city lower its crime rate.

"What we have today that we didn't have yesterday is the entire weight of the federal government and every expert who is an expert in their particular field at our disposal, and they're ready to help us right now," he commented.

However,


today is that tomorrow you were thinking about yesterday...


Breitbart News reported in June that the number of shootings in Baltimore has continued to surge despite the state's ban on "assault weapons" and "high capacity" magazines.

"Maryland banned 'high capacity' magazines and a variety of 'assault weapons' via the Firearm Safety Act of 2013. That Act also required would-be handgun buyers to submit fingerprints to the state police as a part of the registration scenario," the report stated.


Posted by: Fred || 07/22/2019 00:00 || Comments || Link || E-Mail|| [336091 views] Top|| File under:
Bangladesh
Rifat murder: Minni's bail plea rejected
[Dhaka Tribune] A Barguna court has rejected the bail plea of Ayesha Siddiqua Minni, wife of Rifat Sharif, who was killed in broad daylight outside Barguna Government College on June 26.

Md Sirajul Islam Gazi of Barguna Senior Judicial Magistrate court passed the order around 11:45am on Sunday.

Advocate Md Mahbubul Bari, appointed by Minni's father Mojammel Hossain, represented Minni during the hearing in the murder case of her husband Rifat Sharif.

Minni turned from a witness to an accused in the sensational murder of Rifat Sharif, after new CCTV footage was found of the incident.

On July 14, addressing the newfound video footage, Rifat's father Abdul Halim Dulal held a

presser

demanding the arrest of his daughter-in-law in connection to his son's killing.

Also Read- Rifat murder: Minni's lawyer meets Barguna MP

This also sparked protests across the country demanding justice for Rifat.

On June 26, 23-year-old Barguna youth Rifat Sharif was attacked in broad daylight by a group of assailants wielding long, sharp weapons in the town's College Road area as his wife seemingly desperately tried to save him.

He later bled to death from the wounds caused by the attack, according to a post-mortem examination conducted at the Barisal Medical College Hospital.

The video of the attack later went viral on the internet, and it sparked outrage across the country.

Slain Rifat's father, Dulal Sharif, filed a case with Barguna police accusing 12 people.

The case took a new turn after Dulal pointed the finger at his daughter-in-law Ayesha Siddiqua Minni.


Posted by: Fred || 07/22/2019 00:00 || Comments || Link || E-Mail|| [336065 views] Top|| File under:
RAB arrests 14 members of gang group 'First Hitter Boss'
[Dhaka Tribune] RAB has arrested 14 members of a gang group named "First Hitter Boss".

The incident occurred around 11:30pm on Saturday.

The arrestee's are- Bishu Chandra Shil, 20; Md Nayim Miah, 18; Md Yasin Arafat, 18; Asif Mahmud, 20; Md Forhad Hossain, 21; Md Al Amin Hossain, 19; Md Bijoy, 19; Shaon Hossain Shifat, 21; Md Imamul Hossain Munnah, 19; Md Tanvir Howlader, 18; Md Akash Miah, 18; Md Merajul Islam Jony, 20; Hajrat Ali, 18 and Md Rajib, 18.


Note that only three of the fourteen do not have Mohammed in various variations in their name, dear Reader.

The group has another name, "Tufan group", a RAB

blurb

said.


They could have been the Mohammed group, but that probably would not have been a differentiator in that part of the world.

"The group is known for ragging in schools and colleges, disturbing students, drug trading, theft, rowdy behavior on

cycle of violence

s, spreading illegal videos online and frightening people in the neighborhood," Lieutenant Colonel Md Sarwar-bin-Kashem said.


Naming themselves after the prophet might possibly be blasphemous, as well.

RAB also recovered one SBBL gun and two sharp knives from the scene.

Posted by: Fred || 07/22/2019 00:00 || Comments || Link || E-Mail|| [336077 views] Top|| File under:
Britain
UK Treasury chief vows to quit if Boris Johnson becomes PM
[IsraelTimes] British Treasury chief Philip Hammond says he will quit if ‐ as widely expected ‐ Boris Johnson becomes prime minister this week.

Hammond said Sunday that Johnson's vow to take the U.K. out of the Europe

...the land mass occupying the space between the English Channel and the Urals, also known as Moslem Lebensraum...
an Union on October 31 with or without a divorce deal is "not something that I could ever sign up to."

He is the third minister within a week to quit or say they will resign in order to try to block a no-deal Brexit. Economists say leaving the EU without a deal would cause

Britannia

economic turmoil.

Johnson is the strong favorite to win a two-person runoff to lead the Conservative Party and the country. The winner is being announced Tuesday, with the victor taking over from Prime Minister Theresa May on Wednesday.

Posted by: trailing wife || 07/22/2019 00:00 || Comments || Link || E-Mail|| [336101 views] Top|| File under:
Caribbean-Latin America
Venezuelan fighter jet 'aggressively shadowed' US intelligence plane
[NYPOST] A Venezuelan fighter jet "aggressively shadowed" an American intelligence plane in international airspace, according to US authorities who on Sunday blamed Russia's "irresponsible military support" of the "illegitimate regime."

The US military on Sunday released video and still images that it says shows the SU-30 Flanker "at an unsafe distance" from a US EP-3 aircraft, "jeopardizing the crew & aircraft" over the Caribbean sea.

It happened Friday ‐ the same day that the Trump administration announced it was sanctioning four

brass hats

in Venezuela's military counterintelligence agency.

The US Southern Command insisted that the US plane was targeted while it was "performing a multi-nationally recognized & approved mission in international airspace" over the Caribbean.

The military said in a statement that the "Russian-made fighter aggressively shadowed the EP-3 at an unsafe distance in international airspace for a prolonged period of time, endangering the safety of the crew and jeopardizing the EP-3 mission."

In a series of two posts on Twitter, the southern command, which oversees military activities in the Caribbean, also attacked Vladimir Putin

...President-for-Life of Russia. He gets along well with other presidents for life. He is credited with bringing political stability and re-establishing something like the rule of law, which occasionally results in somebody dropping dead from poisoning by polonium or other interesting substance. Under Putin, a new group of business magnates controlling significant swathes of Russia's economy has emerged, all of whom have close personal ties to him. The old bunch, without close personal ties to Putin, are in jail or in exile or dead from poisoning by polonium or other interesting substances...
for supporting Venezuala's leader, Nicolás Maduro

...Commie el presidente para la vida of Venezuela, successor to Hugo Chavez. Nick is his country's attempt at producing a Muammar Qadaffy, except that even though his country's sitting on an enormous puddle of oil, he can't manage to get it out of the ground...
"This action demonstrates #Russia's irresponsible military support to Maduro's illegitimate regime & underscores Maduro's recklessness & irresponsible behavior, which undermines int'l rule of law & efforts to counter illicit trafficking," it tweeted.

Venezuela's Defense Minister Vladimir Padrino Lopez says the US plane entered Venezuelan airspace without prior notification and endangered commercial flights from the country's main airport.


Posted by: Fred || 07/22/2019 00:00 || Comments || Link || E-Mail|| [336065 views] Top|| File under: Commies
Caucasus/Russia/Central Asia
FSB HACKED!
[Forbes] Russia's Secret Intelligence Agency Hacked: 'Largest Data Breach In Its History'

Red faces in Moscow this weekend, with the news that hackers have successfully targeted FSB—Russia's Federal Security Service. The hackers managed to steal 7.5 terabytes of data from a major contractor, exposing secret FSB projects to de-anonymize Tor browsing, scrape social media, and help the state split its internet off from the rest of the world. The data was passed to mainstream media outlets for publishing.

FSB is Russia's primary security agency with parallels with the FBI and MI5, but its remit stretches beyond domestic intelligence to include electronic surveillance overseas and significant intelligence-gathering oversight. It is the primary successor agency to the infamous KGB, reporting directly to Russia's president.

A week ago, on July 13, a hacking group under the name 0v1ru$ that had reportedly breached SyTech, a major FSB contractor working on a range of live and exploratory internet projects, left a smiling Yoba Face on SyTech's homepage alongside pictures purporting to showcase the breach. 0v1ru$ had passed the data itself to the larger hacking group Digital Revolution, which shared the files with various media outlets and the headlines with Twitter—taunting FSB that the agency should maybe rename one of its breached activities "Project Collander."

Posted by: 3dc || 07/22/2019 10:36 || Comments || Link || E-Mail|| [336088 views] Top|| File under: Commies
Europe
So the former German SPD chancellor gets a job in Russia, and now the former Austrian SPÖ chancellor gets a job in Russia
Funny how everyone wants to talk about about far-right connections with Russia, but yet there are few headlines mentioning who is chair of Nord Stream 2, Kern or generally soc-dem parties and their connections with Russia via business interests.

It's like Europeans aren't taking the Russian threat seriously at all. Someone remind me why we spend the most and carry NATO on our backs again?
[TheMoscowTimes] Russia's state railway company appointed the former chancellor of Austria to its management board this week, continuing a trend of retired European politicians landing lucrative posts in Russia.

Christian Kern, 53, headed Austria's national railway system before serving as chancellor of the central European nation from 2016-2017. Austria has been among a minority of EU member states that have called for the lifting of Western sanctions against Russia.

Kern's name appears as an independent board member in a Russian Railways (RZhD) statement published Tuesday.

Kern is following in the footsteps of Gerhard Schroeder, the former German chancellor, who was appointed chairman of Russia's oil giant Rosneft in 2017 while remaining chairman of Russia's Nord Stream 2 gas pipeline project.
Posted by: Herb McCoy || 07/22/2019 00:00 || Comments || Link || E-Mail|| [336077 views] Top|| File under:
India-Pakistan
4 killed over witchcraft allegations in India
[DAWN] Four members of a family including two women were killed by fellow villagers in central India's tribal heartland over allegations of witchcraft, authorities said on Sunday.

Four elders of a tribal family, all aged in their 60s according to local media reports, were attacked by around a dozen stick-wielding villagers outside their home late on Saturday.

"It is linked to some local occult practitioner(s) who blamed some negative development in the tribal village to the members of this family," Shashi Ranjan, deputy commissioner of Jharkhand state's Gumla district, told AFP.

Gumla is a densely forested tribal-dominated region some 100 kilometres (60 miles) from the regional capital Ranchi.

"Additional forces have been at the Siskari village since authorities found out about the incident," he added.

"It is peaceful but no one, not even survivors from the family, are saying anything, probably out of fear."

The senior-most district official said no one had been arrested so far as investigations continue.


Posted by: Fred || 07/22/2019 00:00 || Comments || Link || E-Mail|| [336071 views] Top|| File under:
Who's in the News
28
[untagged]
5
Islamic State
4
Govt of Iran
4
Commies
3
Taliban
2
Abu Sayyaf (ISIS)
2
Govt of Iran Proxies
1
Hamas
1
Hezbollah
1
Jundullah
1
Lashkar e-Taiba
1
Moslem Colonists
1
Palestinian Authority
1
Thai Insurgency
1
Tin Hat Dictators, Presidents for Life,
1
TTP
1
al-Nusra
1
al-Shabaab (AQ)
1
Antifa
1
Arab Spring
1
Govt of Saudi Arabia
1
Govt of Syria
Bookmark
E-Mail Me
The Classics
The O Club
Rantburg Store
The Bloids
The Never-ending Story
Thugburg
Gulf War I
The Way We Were
Bio
Merry-Go-Blog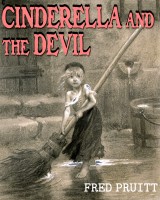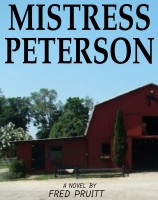 On Sale now!


A multi-volume chronology and reference guide set detailing three years of the Mexican Drug War between 2010 and 2012.

Rantburg.com and borderlandbeat.com correspondent and author Chris Covert presents his first non-fiction work detailing the drug and gang related violence in Mexico.

Chris gives us Mexican press dispatches of drug and gang war violence over three years, presented in a multi volume set intended to chronicle the death, violence and mayhem which has dominated Mexico for six years.
Click here for more information


Meet the Mods
In no particular order...


Steve White
Seafarious
tu3031
badanov
sherry
ryuge
GolfBravoUSMC
Bright Pebbles
trailing wife
Gloria
Fred
Besoeker
Glenmore
Frank G
3dc
Skidmark



Better than the average link...



Rantburg was assembled from recycled algorithms in the United States of America. No trees were destroyed in the production of this weblog. We did hurt some, though. Sorry.
34.204.181.91

Help keep the Burg running! Paypal: