-Lurid Crime Tales-
Best Buy deliveryman set elderly woman on fire and beat her to death: cops
[NYPOST] A Best Buy deliveryman allegedly doused a woman with a liquid chemical and beat her to death after installing her washer and dryer in Florida, cops said.

Jorge Luis Depre Lachazo, 21, arrived at the Boca Raton home with his co-worker to install the appliances on Monday and was eventually left alone with Evelyn Udell to explain how to use the devices, according to the Boca Raton Police Department.

The co-worker suddenly heard screams and ran inside to discover the 75-year-old Udell lying on the floor covered in blood.

Lachazo then hopped into the delivery van and fled, cops said.

Udell was rushed to Delray Medical Center, where she died Tuesday.

When he was apprehended, Lachazo admitted that he struck the woman and set her on fire.


"she said she was cold"


The man also told police he had used cocaine and marijuana earlier in the day.

The suspect was charged with murder, arson and armed burglary.
Posted by: Fred || 08/22/2019 00:00 || Comments || Link || E-Mail|| [336074 views] Top|| File under:
5 people shot dead in one bloody New York night
[NYPOST] Five people were fatally shot in a 24-hour period throughout Brooklyn and Queens ‐ and the

button men

in each case are still

on the lam

, police said Wednesday.

The bloodshed began early Tuesday, when 18-year-old Angel Nixon was fatally shot in the head, torso and legs around 12:30 a.m., when a fight broke out near the corner of 176th Street and 145th Avenue in Springfield Gardens, police said.

Later in the evening, Queens cops found Gregory Haskins, 25, lying on the pavement with a gunshot wound to the chest on Sutphin Boulevard in Jamaica, according to police sources. He was rushed to Jamaica Hospital Medical Center, but could not be saved.

Around 9 p.m., cops in Brooklyn responded to a 911 call about a dispute near Sutter Avenue and Union Street in Brownsville and discovered 28-year-old Arsenio Gravesande on the pavement.


Posted by: Fred || 08/22/2019 00:00 || Comments || Link || E-Mail|| [336072 views] Top|| File under:
-Obits-
Mahala View Lion Lodge in Cullinan under new management
[NYP] A South African safari lodge owner known as "The Lion Man" was mauled to death by the big cats on his game reserve.

Leon van Biljon, 70, was killed by his own captive lions Tuesday at Mahala View Lion Lodge in Cullinan as he attempted to fix a broken fence, the Times of the UK reported.

The three lions that attacked the lodge owner were reportedly shot dead so medics could attempt to save him.

"The neighbors from the nearby lodges responded and tried to help the victim but unfortunately the victim succumbed to injuries. The animals have been put down," Cullinan Police spokeswoman Connie Moganedi told CNN.

His death was confirmed by the Mahala View Lodge in a Facebook post.

"Great loss for everyone," the lodge said. "R.I.P. Uncle Leon."


Ja, rus in vrede oom Leon.
Posted by: Besoeker || 08/22/2019 00:00 || Comments || Link || E-Mail|| [336071 views] Top|| File under:
-Signs, Portents, and the Weather-
An Alaskan Women's Shelter Is Sued for Turning Away a 'Man in a Nightgown'
[NATIONALREVIEW] It was a cold Friday night in January when Sherrie Laurie, director of the Hope Center ‐ a Christian homeless shelter in downtown Anchorage, Alaska ‐ was called down to the floor to deal with a disruptive "man in a nightgown" who was "very inebriated, with a big gash down his face." Laurie recognized the man, whom she had seen in men's clothing before, she tells me by phone. Though the individual professes a female gender identity, he was over six feet tall and "very large." And Laurie was in no doubt about his sex.

Laurie explained that it wouldn't be possible for him to stay the night ‐ he was intoxicated and in clear need of medical attention. She called him a cab to the hospital and paid the fare herself. The individual left on good terms. When he showed up the next day, Laurie explained that check-in wasn't until 5:45 p.m. (On Saturdays during the day, the Hope Center is staffed by volunteers and therefore is only open only to those who have checked in the night before and have undergone breathalyzers and bag checks.) Again, he left without an issue.

Though the Hope Center serves both men and women during daytime hours, its overnight facilities are reserved for females only. And, then, only women who are sober and who have been determined to be non-threatening. This is owing to the vulnerability of the women the Hope Center serves. They have often come out of "extremely abusive situations," including sex trafficking and domestic violence. Laurie recalls one time assisting a woman who had been "held captive" and whose captors had "set her backpack on fire and she was burned." She explains that the Hope Center staff (at night, all female) are often "first responders." Laurie says that it is "absolutely critical" that this particular service remain single-sex. The women sleep in the same room and may be in various stages of undress. "Somebody may be raped and then come right to our door," she says.

Laurie later learned that, before being turned away from the Hope Center, the male individual was in a fight at another shelter. Surely she made the right call. But not in the eyes of the Anchorage Equal Rights Commission (AERC), an administrative agency within the municipality of Anchorage.

A week after the incident, the AERC notified Laurie that they were investigating a complaint against the Hope Center on behalf of the individual she sent to the hospital, Jessica Doe. Doe alleged that the Hope Center's shelter was a public accommodation and had discriminated against Doe on the basis of sex and gender identity. The Hope Center disputes both claims ‐ the shelter is a non-profit, not a public accommodation, and, besides, it did not discriminate against Doe on the basis of gender identity. Indeed, had Doe been a female identifying as a man, there would have been no issue (provided he was also sober and non-aggressive).

"At first I didn't even think of legal stuff," Laurie says. "I thought, Oh my, all I have to do is explain this. Because it was so clear." But the AERC would not back down. In fact, when Laurie's legal counsel spoke to local media about the Hope Center's policies, the AERC filed a second discrimination complaint, alleging that these comments, too, were discriminatory. This deterred the Hope Center from making further public comments about the case and, as a result, allowed their reputation to be tarnished in the public eye.


Posted by: Fred || 08/22/2019 00:00 || Comments || Link || E-Mail|| [336073 views] Top|| File under:
Florida man attacked by a kinkajou
[NYPOST] A man in Florida was reportedly attacked by a kinkajou ‐ a furry mammal that's native to South and Central America.

The ferocious animal ‐ a relative of the raccoon ‐ attacked Mike Litersky, 37, outside of his girlfriend Gillian Hicks' second-floor Lake Worth Beach apartment last month, according to The Palm Beach Post.

Litersky and Hicks had noticed the creature the night before the attack and fed it watermelon.

About 5:30 a.m. the next morning when Litersky stepped outside, the kinkajou chomped on his ankle and slashed his calf.

"It was not a nice kinkajou, it was super aggressive," Hicks told the paper.

"It made a beeline for the door. It guess it just hung out there all night long."

An injured Litersky chased the animal with a frying pan into the bathroom, where it remained until authorities arrived.

"We could hear the toilet bowl lid open and shut," Hicks said. "It was so crazy."

A Florida Fish and Wildlife

front man

told the paper that kinkajous have sharp teeth and are known to be aggressive.

The animal was taken to a Florida Fish and Wildlife facility where it was monitored for signs of rabies, the paper said. It's unclear if the results were positive.

Meanwhile,


...back at the game, the Babe headed for second base. He almost made it. Then Sheila slapped him....


Litersky had his wounds treated at a nearby urgent-care center.

"I don't think I will ever give an unknown animal fruit again in my life," Hicks joked.
Posted by: Fred || 08/22/2019 00:00 || Comments || Link || E-Mail|| [336078 views] Top|| File under:
-Land of the Free
Facebook Audit Proves Bias Against Conservatives
[TimCast] Facebook Audit Proves Bias Against Conservatives, Company Makes Changes. After several years of complains from conservatives about a biases from the platform Facebook has officially announced changes to assuage the concerns from right wing groups and conservatives.

One change seems inconsequential but will allow certain conservatives groups to finally advertise on Facebook. In the end though Facebook is reluctant to admit the bias exists or existed and many in media seem to as well.

But based on the fact that several staff have confirmed the bias, facebook initiated an external audit, and then agreed to make several changes to their staff and policies after complaints we can see there was a bias. Whether it was intentional or not is another issue.

The audit however did upset many on the left and far left who for some reason refuse to believe all the evidence that has existed for the past three years. Strangely the story itself was broken by Gizmodo.

In the story I also discuss the work of Dr. Robert Epstein as he was recently smeared by Hillary Clinton in her row with Donald Trump over google's pro left wing biases.





Posted by: DarthVader || 08/22/2019 00:00 || Comments || Link || E-Mail|| [336077 views] Top|| File under:
Caribbean-Latin America
Maduro clique seeking safe exits from Venezuala (maybe)
[TheGuardian] ... on Tuesday [20 August] Maduro confirmed contact with the US, which he painted as proof that he had been seeking ways "for president Donald Trump to truly listen to Venezuela and the truth of the 21st century Bolivarian revolution".

Earlier in the day Trump told reporters: "We're talking to various representatives of Venezuela. I don't want to say who, but we are talking at a very high level."

Geoff Ramsey, a Venezuela expert at the Washington Office on Latin America, described reports there had been talks between Cabello [top Intel guy for Maduro] and Trump officials as "a very positive sign".

"It suggests an understanding at the top level of [Maduro's] government that this is unsustainable," he said of Venezuela's ongoing economic, political and humanitarian meltdown.

"I think what these people are looking for is some kind of guarantee [from the US] that they are not going to end up in a jail cell in Miami..."
Posted by: lord garth || 08/22/2019 09:27 || Comments || Link || E-Mail|| [336091 views] Top|| File under: Commies
India-Pakistan
Qandeel Baloch's parents announce pardon for sons, urge court to wrap up murder case
[DAWN] The parents of social media star Qandeel Baloch ‐ who was murdered allegedly by her brothers ‐ on Wednesday submitted an affidavit in a Multan

...Home of the Multan Sultans...
court, saying they have forgiven the killers and the case against their sons should be thrown out.


Maybe the parents should be considered accessories


Baloch's brother Waseem had strangled her to death in the name of "honour" at their house in 2016. He later confessed to have killed her because she allegedly "brought dishonour to the Baloch name" with her risque videos and statements posted on social media. Her brother Aslam Shaheen was also nominated in the case.

In the affidavit, submitted in a model court in Multan, Baloch's parents stated that they have forgiven her alleged murderers and asked the court to acquit them.

The affidavit said that the Anti-Honour Killing Laws (Criminal Amendment Bill) 2015 ‐ which prevents killers from walking free after being pardoned by the victim's family ‐ was passed months after Baloch was murdered and, therefore, cannot be applied to her case.

The legislation mandates life imprisonment for honour killings, but whether a murder can be defined as a crime of honour is left to the judge's discretion.

The affidavit also said that the allegations that Baloch was killed for "honour" were "contrary to facts" and asked the court to acquit the suspects under Section 345 of the Code of Criminal Procedure.

The court, in response, summoned the lawyers representing the prosecution in the murder case as well as the counsel for Baloch's parents.

The slain social media star's parents had once before also requested the court to wrap up the murder case, saying they had forgiven both their sons, but their appeal was dismissed with the judge citing the anti-honour killing law.

After the law was passed in October 2016, Baloch's parents had initially vowed not to forgive the alleged murderers.

"There is no pardon from our side," Baloch's father Mohammad Azeem had told AFP and called for his son and the three co-accused to be punished "at the earliest".

"They should get life imprisonment or death ‐ I will feel happy," he had said at the time.


Posted by: Fred || 08/22/2019 00:00 || Comments || Link || E-Mail|| [336082 views] Top|| File under: Govt of Pakistan
India's ex-finance minister arrested in dramatic raid at his home
[DAWN] High drama unfolded in New Delhi late Wednesday as officers from India's equivalent of the United States Federal Bureau of Investigation scaled the walls of a former finance minister's home to arrest him on corruption charges, local media reported.

Earlier in the day, India's Central Bureau of Investigation (CBI) had alerted airports to prevent Palaniappan Chidambaram, finance minister from 2004-2008 and again from 2012-2014, from leaving the country.

Chidambaram, 73, earlier this week failed to secure bail and had not been seen since Tuesday, until he showed up at the headquarters of the opposition Congress party on Wednesday to proclaim his innocence.

At a news conference, he called his accusers "pathological liars".

Driving then to his home in the upscale Jor Bagh neighbourhood, he was tailed by around 30 CBI officers who knocked at the doors before scaling the boundary walls, the Press Trust of India reported.


Posted by: Fred || 08/22/2019 00:00 || Comments || Link || E-Mail|| [336069 views] Top|| File under:
Government
President Trump Cancels Federal Student Debt for Wounded Warriors
[Breitbart] President Donald Trump signed a memorandum effectively canceling federal student debt loans for America's wounded warriors on Wednesday.

"Veterans who have made such enormous sacrifices for our country should not be asked to pay any more, rather it is America who owes our heroes a supreme debt of gratitude," he said.

The president spoke to the AMVETS Convention in Kentucky on Wednesday, announcing his decision and signing the document.

Trump said the memorandum would effectively cancel the federal student debts of thousands of wounded American veterans.

According to the White House, the memorandum orders Secretaries of Education and Veterans Affairs to expedite totally and permanently that disabled veterans have their Federal student loan debt discharged with minimal burdens.

Trump also touted his administration's accomplishments for America's military veterans.

"After years of neglect, we are fixing the heartbreaking failures from the last Administration at the Department of Veterans Affairs," he said. "America must never abandon our heroes in their hour of need."

He said that wait times in Veterans Affairs hospitals had been slashed by 33 percent, and touted more VA accountability, allowing bad employees to get fired.
Posted by: Besoeker || 08/22/2019 00:00 || Comments || Link || E-Mail|| [336072 views] Top|| File under:
Tectonic Shift As NRO Moved Under Space Command In Wartime
[InMil] WASHINGTON: If war in space erupts, the new US Space Command will have the power to order the National Reconnaissance Office (NRO) to take "defensive space operations" under a new joint concept of operations. The new chain of command represents a tectonic plate shift in US national security space, which has long been plagued by often testy relationships between the Intelligence Community and DoD.

"For the first time, there will be a unified structure that fully integrates Intelligence Community and Department of Defense space defense plans, authorities and capabilities to ensure seamless execution of space defense systems," Acting Director of National Intelligence Joseph Maguire told the National Space Council today.

"Furthermore, should conflict extend to space, the NRO will take direction from the Commander of US Space Command and execute defensive space operations based on a jointly developed playbook and informed by a series of exercises and war games," he added.

Maguire admitted that establishing coordination and cooperation between the NRO ‐ which builds and operates US spy satellites ‐ and US military space operations (even in wartime) has been an almost impossible task. As Breaking D readers know, for two years the former NRO Director, Betty Sapp, resisted efforts by the two top civilians in the Defense Department to create what in 2017 became the National Space Defense Center (NSDC) under Strategic Command. And NSDC's powers to integrate NRO and military space activities was limited.
Posted by: Besoeker || 08/22/2019 00:00 || Comments || Link || E-Mail|| [336085 views] Top|| File under:
Who's in the News
28
[untagged]
5
Govt of Iran
5
Islamic State
4
Commies
3
Taliban
3
Govt of Iran Proxies
2
Govt of Pakistan
2
Hamas
2
Houthis
2
Moslem Colonists
2
Sublime Porte
1
Hezbollah
1
al-Nusra
1
Human Trafficking
1
Arab Spring
1
Govt of Saudi Arabia
1
Govt of Sudan
1
Lashkar e-Taiba
1
Haqqani Network
Bookmark
E-Mail Me
The Classics
The O Club
Rantburg Store
The Bloids
The Never-ending Story
Thugburg
Gulf War I
The Way We Were
Bio
Merry-Go-Blog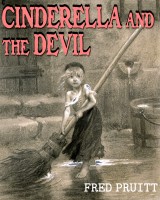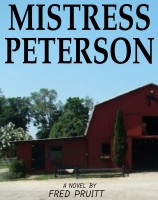 On Sale now!


A multi-volume chronology and reference guide set detailing three years of the Mexican Drug War between 2010 and 2012.

Rantburg.com and borderlandbeat.com correspondent and author Chris Covert presents his first non-fiction work detailing the drug and gang related violence in Mexico.

Chris gives us Mexican press dispatches of drug and gang war violence over three years, presented in a multi volume set intended to chronicle the death, violence and mayhem which has dominated Mexico for six years.
Click here for more information


Meet the Mods
In no particular order...


Steve White
Seafarious
tu3031
badanov
sherry
ryuge
GolfBravoUSMC
Bright Pebbles
trailing wife
Gloria
Fred
Besoeker
Glenmore
Frank G
3dc
Skidmark



Better than the average link...



Rantburg was assembled from recycled algorithms in the United States of America. No trees were destroyed in the production of this weblog. We did hurt some, though. Sorry.
3.235.188.113

Help keep the Burg running! Paypal: