-Lurid Crime Tales-
ATL attorney charged with murder after running over real estate neighbor exec with his MB
[Mail] An Atlanta attorney has been charged with murder over what police believe was a brutal road rage incident.


Bad hook turns deadly.


Bryan Keith Schmitt, 47, was indicted on on counts of murder, felony murder and aggravated assault on Friday over the death of Hamid Jahangard, 60, in the affluent area of Sandy Springs.

Schmitt hit Jahangard, a prominent real estate investor, with his 2011 model Mercedes CLS 550 on the morning of July 30.

Schmitt has maintained it was an accident, but investigators now believe the attorney deliberately plowed into Jahangard in a fit of fury.

The clash between the two men began when Schmitt's expensive sedan was hit by a golf ball purportedly thrown by Jahangard, who was standing near several trash cans at the end of a large driveway belonging to one of the rental properties he owned in the area.

Schmitt says that when he heard the golf ball hit his Mercedes, he stopped and made a U-turn to confront Jahanhgard.


Prestige golf neighborhood duel listing coming soon.
Posted by: Besoeker || 08/24/2019 09:12 || Comments || Link || E-Mail|| [336082 views] Top|| File under:
20 COPS who worked at jail where Epstein died have been subpoenaed!
[Right Scoop] Another tantalizing tidbit has been released in the saga of the bizarre Epstein suicide.

On the Jeffrey Epstein investigation, as many as 20 correctional officers who work at the Metropolitan Correctional Center received grand jury subpoenas this past Friday.

Prokupecz followed up with the speculation that the FBI or DOJ were forced to do this because the guards weren't being cooperative.
Posted by: Besoeker || 08/24/2019 05:17 || Comments || Link || E-Mail|| [336070 views] Top|| File under:
Florida man pushed to the ground by illegal parker convicted of manslaughter
[AP] A white Florida man who told detectives he had a "pet peeve" about illegal parking in handicapped spots was convicted late Friday of manslaughter for the fatal shooting of an unarmed black man outside a convenience store.

Six jurors deliberated for six hours in Clearwater before convicting Michael Drejka for the July 19, 2018, death of Markeis McGlockton. Drejka, who could get 30 years, looked down after the verdict was read then wiped his brow with a blue handkerchief. The 49-year-old Drejka was ordered held without bond until his sentencing in October. He stared straight ahead as he was handcuffed and led out of the courtroom.

The verdict came about a half-hour after jurors sent out a note saying they were confused by the state's self-defense law. Circuit Judge Joseph Bulone told them all he could do is reread it for them.

The lengthy statute generally says a shooting is justified if a reasonable person under those circumstances would believe they are in danger of death or great bodily harm. But it also says the shooter could not have instigated the altercation.

Members of McGlockton's family wept as the verdict was read and hugged and shook hands with the prosecutors after court was adjourned.
Posted by: Besoeker || 08/24/2019 05:10 || Comments || Link || E-Mail|| [336069 views] Top|| File under:
Car burglary suspect drowns in pond while hiding from law enforcement
BOYNTON BEACH, Fla. (CBS12) ‐ Police are investing the accidental drowning of a 21-year-old man involved in a car burglary.

Police say Tariq Bailey and 20-year-old Ayrton Errol Clouden Jr. were spotted pulling on door handles in a parking lot on Quantum Lakes Drive around 3:20 a.m. Officers spotted the pair walking northbound on Quantum Lakes Drive, and when they attempted to make contact with them, the pair fled.

According to police, the suspects jumped over a fence into the Canterbury community. Officers lost sight of the suspects after they went into a densely wooded area, and contacted the Palm Beach County Sheriff's Office and the Delray Beach Police Department for assistance. Law enforcement discontinued the search around 5:00 a.m.

Almost three hours later, police received a call about a possible drowning.
Posted by: Besoeker || 08/24/2019 01:07 || Comments || Link || E-Mail|| [336070 views] Top|| File under:
Over $1M worth of cocaine found hidden in banana boxes at Washington Safeway stores
[NYPOST] Officials in Washington state have opened an investigation after employees at three Safeway stores reported finding over $1 million worth of cocaine that was hidden in boxes of bananas.

The contraband was first reported at a Safeway in Woodinville, about 20 miles northeast of Seattle, on Sunday, the King County Sheriff's Office said.

Employees were opening a box of bananas and found 22 kilos of cocaine ‐ the equivalent of over $550,000, according to

Sherlocks

.

Later that day, employees at a Safeway in Bellingham ‐ in northwestern Washington, near the Canadian border ‐ found about 100 46 23 kilos of cocaine while unloading banana shipments, Q13 Fox reported.

Additional cocaine turned up in banana shipments at a Federal Way Safeway, but the total amount was unclear.

The origins of the cocaine remained a mystery.

"We do know it was all shipped from a central warehouse, but we don't know where it originated yet, so that's a work in progress," said Sgt. Ryan Abbott of the King County Sheriff's Office.

The Drug Enforcement Agency (DEA) was handling the investigation, he added.


Posted by: Fred || 08/24/2019 00:00 || Comments || Link || E-Mail|| [336070 views] Top|| File under: Narcos
-Obits-
Billionaire David Koch, Who Used His Wealth to Reshape U.S. Politics, Dies at 79
[WSJ] David Koch, the billionaire libertarian who gave more than $1 billion to charitable causes but was better known for using his money to reshape U.S. politics, died Friday. He was 79 years old.

His family released a statement Friday saying, "While we mourn the loss of our hero, we remember his iconic laughter, insatiable curiosity, and gentle heart." According to a statement from Koch Industries Inc., Mr. Koch fought various illnesses over many years.

Mr. Koch, whose net worth of about $50.5 billion tied him with his brother as the world's 11th-richest person in Forbes magazine rankings, gained most of his wealth from a 42% stake in Wichita, Kan.-based Koch Industries, which has interests ranging from oil to beef to paper and is the second-largest closely held U.S. company.

A longtime New York resident, Mr. Koch was until retirement in June 2018 an executive vice president of the family company.

Though he was a liberal on social issues like abortion and same-sex marriage, Mr. Koch used his fortune to support conservative causes that favor lowering taxes, free trade and fewer regulations. He was the Libertarian Party's 1980 vice-presidential candidate.

With his surviving older brother, Charles Koch, the chairman and chief executive of Koch Industries, Mr. Koch created a network composed of like-minded wealthy donors brought together to back conservative causes.

They were credited with helping finance the limited-government Tea Party movement that helped Republicans win control of the House in 2010 during President Obama's first term.

Their support of conservative causes became a lightning rod for Democrats, raising the ire of then-Sen. Harry Reid of Nevada, who in 2014 called Mr. Koch and his brother "un-American" and accused them of "trying to buy America" through campaign cash.

The network the brothers built includes more than 700 donors who give $100,000 or more a year, as well as a group called Americans for Prosperity that has chapters in 36 states. In terms of its influence on the conservative agenda in the U.S., the network is rivaled only by the Republican Party.

Megadonors such as the Kochs were able to grow their influence after the Supreme Court's 2010 Citizens United decision, which allowed unlimited spending, both directly and indirectly, by outside groups.

The Koch brothers didn't back Donald Trump in his 2016 campaign for president, but their political network has lauded his administration's efforts to loosen regulations. The Kochs, though, have been critical of the president's policies on trade and immigration.

Mr. Koch's significant philanthropy to nonpolitical causes was widely lauded. A one-time college basketball star, he literally loomed large‐at 6-foot-5-inches tall‐over New York society as a fixture at splashy galas and as one of the city's most generous philanthropists.

He donated more than $1.3 billion of his fortune to charity, including gifts to the State Theater of New York at Lincoln Center‐renamed the David H. Koch Theater‐New York-Presbyterian Hospital and the Metropolitan Museum of Art, all in Manhattan.

Diagnosed with prostate cancer in 1992, Mr. Koch had in recent years suffered from deteriorating health, according to the letter announcing his retirement from business and political activities. Over decades, Mr. Koch funneled some of his largest donations to cancer research, most notably to Memorial Sloan Kettering Cancer Center in Manhattan and to his alma mater, the Massachusetts Institute of Technology in Cambridge, Mass., for the founding of the Koch Institute for Integrative Cancer Research.

In speaking of his philanthropy, Mr. Koch described himself in interviews with The Wall Street Journal as a "sugar daddy" for charitable causes with a "moral obligation" to give. He preferred to donate his money to outstanding institutions rather than "use it on buying a bigger house or a $150 million painting," he said. "I really want to put my money to work making the world a better place."
Posted by: Beavis || 08/24/2019 00:00 || Comments || Link || E-Mail|| [336079 views] Top|| File under:
63-year-old teacher ditched Massachusetts to retire in the highlands of Panama
[Market Watch] Mary Taft lives with her two daughters, seven cats and two dogs in a mansion in Panama ‐ and she wouldn't have it any other way.

But the former teacher and school administrator didn't always know that a Panamanian retirement was in store for her. Indeed, as she consulted about where to move with her two adult daughters, dozens of spots were on the table. "We had this blue sky conversation ‐ where can we all go and live together," the 63-year-old former Springfield, Mass., resident says. "Canada was out because it was too cold. We wanted the tropics because we were sick of winter. We ruled out Asia because it was too far and the language barrier, Australia was too expensive."

The Spanish speaker had been to Latin America numerous times, and her older daughter, a musician, worked a lot in Brazil, so they began looking around there. They ruled out Belize because of a "lack of infrastructure," and Costa Rica because of its expense and "poor track record with health care," Taft says. But Boquete, Panama ‐ a lush, mild-weather town in the Panamanian highlands that's popular with expats ‐ checked nearly all their boxes.
Posted by: Besoeker || 08/24/2019 08:45 || Comments || Link || E-Mail|| [336073 views] Top|| File under:
-Signs, Portents, and the Weather-
Newsweek: Time to Rethink Taboo on Cannibalism?
[BREITBART] Since cannibalism is found throughout the animal kingdom and therefore is something natural, perhaps it is time for humans to rethink the "ultimate taboo" against eating human flesh, Newsweek proposes in an article Wednesday.


Note that cannibalism isn't even included among the Seven Deadly Sins. It's too horrible.


There is nothing necessarily unethical or unreasonable about eating human flesh, declare psychologists Jared Piazza and Neil McLatchie of Lancaster University, but careful reasoning over the merits of cannibalism is often "overridden by our feelings of repulsion and disgust."


Lemme see here... Practical reasons not to eat Grandmaw when she keels over?... Most humans die from disease, rather than accident or murder. This was even more true back when we were living in caves or lean-to's. If Mr. Ugh pegged out from plague and you ate him, guess what you got? Betcha this one was discovered shortly after humans branched off from the chimps--it didn't take an awful lot of brain power to associate cause with effect..



While not going so far as to recommend cannibalism, saying "there is no need to overcome our repulsion for the foreseeable future," the two authors suggest that humans could master their aversion for human flesh if they needed to.


Ask any survivor of the Donner Group.


"Many people develop disgust for all kinds of meat, while morticians and surgeons quickly adapt to the initially difficult experience of handling dead bodies," they note. "Our ongoing research with butchers in England suggests that they easily adapt to working with animal parts that the average consumer finds quite disgusting."


Morticians and butchers are two entirely different professions.


Moreover, the psychological revulsion experienced over the prospect of consuming human flesh is not the product of reason and may even contradict reason, they argue in Wednesday's article, which originally appeared last week in The Conversation.


Gnawing on a dead guy does bring with it a certain amount of psychological revulsion. It's not the product of reason, and I think I'd go with instinct in this case.


"Survivors of the famous 1972 Andes plane crash waited until near starvation before succumbing to reason and eating those who had already died," they propose.


That sounds perfectly reasonable to me.


All sorts of animals eat members of their own species, from spadefoot tadpoles and Australian redback spiders to gulls and pelicans, they state.


Guppies do, too, but no humans but politicians eat their own.


And cannibalism can even be found among mammals, they add, such as with many rodents as well as bears, lions, and chimpanzees.


A dead mouse or rat can lie in a cage with the live ones, and as long as the live ones are properly fed, they'll leave the corpse alone.


Yet humans seem entrenched in their conviction that anthropophagy is simply wrong, no matter how many conditions are placed on hypothetical scenarios.


Possibly because it's objectively wrong?


Human revulsion toward cannibalism stems from our tendency to associate "personhood and flesh," the authors propose, even when the flesh in question is no longer living.


Going back to Granny being dead, she rocked you when you were young, fed you snacks, and indulged you. So you're gonna eat her? Mom's looking a little rickety, too. Where's the hatchet?


Even if we can bring ourselves to deem cannibalism morally acceptable, they contend, "we can't silence our thoughts about the person it came from" and so our "bias" against eating human flesh persists.


If I had any religious standing at all, I'd tell these guys that what they're talking about is a sin by definition, and a lot more of a sin than mere murder. Corpse abuse of any sort brings revulsion under most circumstances (and I realize there are those when it doesn't, but I think even those bring it in retrospect.)


"The way we interact with animals shapes the way we categorize them. Research shows that the more we think of animals as having human properties‐that is, as being 'like us"'‐the more we tend to think they're gross to eat," they note.


It would be easy enough to raise monkeys for meat. I haven't heard of anyone doing that. Gorillas and chimps are sometimes hunted, but it's pretty rare.


While noting in passing that "philosophers have argued that burying the dead could be wasteful in the context of the fight against world hunger," the authors ultimately do not propose breaking this taboo "for now," saying that "we're as happy as you are to continue accepting the 'wisdom of repugnance.'"


Instinct is a pretty good guide. Don't eat Granny, don't jump your sister, and stay away from bears. Violate those simple rules and something bad happens. Granny might not have plague, your sister might be on birth control, and the bear might be caged, but the primitive side of your brain will still tell you not to.



Posted by: Fred || 08/24/2019 00:00 || Comments || Link || E-Mail|| [336071 views] Top|| File under:
Africa Horn
Death Sentences Upheld For Somali Child Rapists
[RADIOSHABELLE] An appeal court in north-east Somalia has upheld the death sentence

...the barbaric practice of sentencing a murderer to be punished for as long as his/her/its victim is dead...
for three men convicted of raping and killing a 12-year-old girl.

Aisha Ilyaas Aden was

kidnapped

, gang-raped and killed near her home in Galkayo, in the semi-autonomous region of Puntland


...a region in northeastern Somalia, centered on Garowe in the Nugaal province. Its leaders declared the territory an autonomous state in 1998. Puntland and the equally autonomous Somaliland seem to have avoided the clan rivalries and warlordism that have typified the rest of Somalia, which puts both places high on the list for Islamic subversion...


, in February.

The case caused uproar and sparked demonstrations across the country.

Ten suspects were initially arrested but the regional High Court found three of them guilty in May.

Prosecutors said they relied on DNA evidence for the first time to convict them.

The Puntland Supreme Court's verdict is final.
Posted by: Fred || 08/24/2019 00:00 || Comments || Link || E-Mail|| [336066 views] Top|| File under:
China-Japan-Koreas
Chinese ship inches closer to Vietnam coastline amid South China Sea tensions
HANOI (Reuters) - A Chinese survey vessel on Saturday extended its activities to an area closer to Vietnam's coastline, ship tracking data showed, after the United States and Australia expressed concern about China's actions in the disputed waterways.

The Haiyang Dizhi 8 vessel first entered Vietnam's exclusive economic zone (EEZ) early last month where it began a weeks-long seismic survey, triggering a tense standoff between military and coastguard vessels from Vietnam and China.

The Chinese vessel continued to survey Vietnam's EEZ on Saturday under escort from at least four ships and was around 102 kilometers (63 miles) southeast of Vietnam's Phu Quy island and 185 kilometers (115 miles) from the beaches of the southern city of Phan Thiet, according to data from Marine Traffic, a website that tracks vessel movements.
Posted by: Besoeker || 08/24/2019 04:44 || Comments || Link || E-Mail|| [336077 views] Top|| File under:
Economy
Nebraska Approves Path Of Keystone XL Pipeline
[Hot Air] Nebraska's Supreme Court has approved the path of the Keystone XL pipeline, settling a court battle that has been going on for years. Naturally, this outcome is not sitting well with environmental groups like the Sierra Club.

Friday's ruling stemmed from the Nebraska Public Service Commission 3-2 vote nearly two years ago in favor of an "alternative route" for the project instead of developer TC Energy's preferred pathway. Opponents filed a lawsuit arguing the company didn't follow all the required procedures for the alternative route, in violation of state law.


Lawfare™


Attorneys for the opponents argued that TC Energy's application with the commission was valid only for its preferred route, and the company formerly known as TransCanada could seek approval only for one route at a time. Nebraska state attorneys disputed that claim, saying that the commission's decision complied with the law and was in the public's interest.

The court sided with the Public Service Commission. However, there is still a separate federal lawsuit in Montana that hasn't been resolved and protesters are once again threatening to gear up as they did in North Dakota to oppose the Dakota Access Pipeline. Those efforts made a lot of news but eventually failed. The Dakota Access Pipeline was completed and has been pumping oil for more than a year now.

For opponents of Keystone XL, a change in their favor could come in 2021. Elizabeth Warren has already promised to revoke Trump's permit for the pipeline if elected:



'Big Inch' Pipelines of WWII - Source of graphic found here.
Posted by: Besoeker || 08/24/2019 04:54 || Comments || Link || E-Mail|| [336086 views] Top|| File under:
Pres. Trump orders U.S. companies to "start looking for alternatives" to China
[CBS News] President Donald Trump is demanding that U.S. businesses "immediately start looking for an alternative to China," including bringing their manufacturing back to the U.S. The president issued the directive in a series of tweets on Friday morning after China hiked tariffs on $75 billion of U.S. products.

Mr. Trump's tweets heighten trade tensions between the world's two biggest economies, with China's latest countermeasures coming in retaliation for the U.S. planning to impose a 10% tariff on roughly $300 billion in Chinese imports starting next month and in December.

"Our great American companies are hereby ordered to immediately start looking for an alternative to China, including bringing your companies HOME and making your products in the USA," Mr. Trump tweeted. "I will be responding to China's Tariffs this afternoon."

Posted by: Besoeker || 08/24/2019 04:41 || Comments || Link || E-Mail|| [336063 views] Top|| File under: Commies
Trump announces increased tariffs on Chinese goods
[The Hill] President Trump on Friday announced plans to increase tariffs on hundreds of billions of dollars in Chinese goods in a sweeping response to duties announced by Beijing earlier in the day.

Trump tweeted that a 10 percent tariff on $300 billion in Chinese goods set to go into effect on Sept. 1 would increase to 15 percent, and that an additional $250 billion being tariffed at 25 percent will be hit with a 30 percent tariff starting Oct. 1.

"China should not have put new Tariffs on 75 BILLION DOLLARS of United States product (politically motivated!)" Trump tweeted.

The move marks the latest salvo in Trump's trade war with China, which has dragged on for more than a year with few signs of a resolution in sight.

Beijing announced early Friday that it would levy $75 billion in tariffs on American-made goods that include cars and farm products. The latter would likely cause further financial harm to U.S. farmers who have already borne the brunt of the trade war with China.

Trump lashed out hours later, calling Chinese President Xi Jinping an "enemy" and tweeting that U.S. companies should seek "an alternative" to doing business in China.
Posted by: Besoeker || 08/24/2019 04:19 || Comments || Link || E-Mail|| [336068 views] Top|| File under: Commies
India-Pakistan
Zehri denies involvement in Zarakzai's murder
[DAWN] Balochistan


...the Pak province bordering Kandahar and Uruzgun provinces in Afghanistan and Sistan Baluchistan in Iran. Its native Baloch propulation is being displaced by Pashtuns and Punjabis and they aren't happy about it...


's former chief minister Nawab Sanaullah Zehri has said he is not involved in the murder of Nawab Amanullah Khan Zarakzai and his grandson.

Nawab Zarakzai was killed along with his grandson and two other people on Saturday.

Speaking at a presser in his native town of Anjira on Wednesday evening, the chief of Jhalawan said that although the late Zarakzai was nominated in the FIR of his sons' murder neither he nor any member of his family was involved in his murder.

Earlier this week, the late tribal elder's wife had nominated 10 people in the FIR registered with Levies' Zehri post. The people nominated in the FIR include Nawab Zehri, his brother MPA Naimatullah Zehri and special assistant to the former chief minister Agha Shekeel Ahmed, who is also a close relative of Mr Zehri.


Posted by: Fred || 08/24/2019 00:00 || Comments || Link || E-Mail|| [336071 views] Top|| File under: Govt of Pakistan
Who's in the News
23
[untagged]
5
Islamic State
4
Arab Spring
4
Commies
2
Sublime Porte
2
Govt of Pakistan
2
Houthis
2
Hamas
2
Palestinian Authority
1
Narcos
1
Taliban
1
al-Nusra
1
al-Shabaab (AQ)
1
Arakan Rohingya Salvation Army
1
Govt of Iran Proxies
1
Govt of Pakistain Proxies
1
Govt of Sudan
1
Hezbollah
1
Moslem Colonists
Bookmark
E-Mail Me
The Classics
The O Club
Rantburg Store
The Bloids
The Never-ending Story
Thugburg
Gulf War I
The Way We Were
Bio
Merry-Go-Blog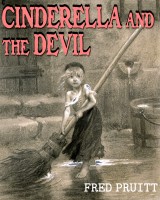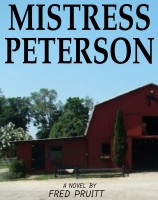 On Sale now!


A multi-volume chronology and reference guide set detailing three years of the Mexican Drug War between 2010 and 2012.

Rantburg.com and borderlandbeat.com correspondent and author Chris Covert presents his first non-fiction work detailing the drug and gang related violence in Mexico.

Chris gives us Mexican press dispatches of drug and gang war violence over three years, presented in a multi volume set intended to chronicle the death, violence and mayhem which has dominated Mexico for six years.
Click here for more information


Meet the Mods
In no particular order...


Steve White
Seafarious
tu3031
badanov
sherry
ryuge
GolfBravoUSMC
Bright Pebbles
trailing wife
Gloria
Fred
Besoeker
Glenmore
Frank G
3dc
Skidmark



Better than the average link...



Rantburg was assembled from recycled algorithms in the United States of America. No trees were destroyed in the production of this weblog. We did hurt some, though. Sorry.
3.238.118.27

Help keep the Burg running! Paypal: