-Lurid Crime Tales-
2,246 Fetal Remains Found At Abortionist's Home Should Be The Catalyst To End Abortion
[The Federalist] My heart skipped a beat as I read the news. The fetal remains of 2,246 children had just been found at the home of Ulrich "George" Klopfer. These 2,246 medically preserved fetal remains found on Sept. 12 tell a story of a troubled man and shine a light on the need for effective abortion oversight laws.

What kind of man ignores disposal requirements and pockets the babies he aborts as trophies? This kind of behavior reminds us of serial killers such as Ted Bundy and fellow abortionist Kermit Gosnell.

I have been following Klopfer's career for a long time ‐ first as a pro-life concerned citizen, then as the executive director of Allen County Right to Life in Fort Wayne, Indiana. Under different circumstances, one might describe him as my archenemy, but I couldn't see him that way. What I saw in Klopfer was a very broken man who, like all of us, was in need of God's mercy.

ULRICH GEORGE KLOPFER'S HISTORY
Klopfer's story starts in Dresden, Germany, where he claims to have witnessed massive causalities following Allied bombing. He said he and his family escaped from East Germany when he was a child and spent time in a refugee camp. They immigrated to the United States, and after finishing college, he entered medical school, specializing in obstetrics and gynecology. Filmmakers Mark and Amber Archer, who are working on a documentary about Klopfer's Fort Wayne business location, believe his story checks out.

Almost immediately after medical school, Klopfer began his career as an abortionist. His career started in Illinois and ended in Indiana, where he eventually owned abortion businesses in Gary, South Bend, and Fort Wayne. Right to Life estimates he did well more than 50,000 abortions in more than four decades.

We considered Klopfer a circuit-riding abortionist. He resided in Illinois, yet visited his Indiana abortion businesses once a week. His day in Fort Wayne, in the facility immediately next door to our office, was Thursday. He would arrive at the facility late at night on Wednesday and spend the night there before seeing pregnant women in the morning.
Posted by: Besoeker || 09/19/2019 05:56 || Comments || Link || E-Mail|| [6523 views] Top|| File under:
Regular MSNBC Guest Fantasizes About Driving Car Into Trump Building
[Federalist] Elie Mystal, an MSNBC regular who once called for a majority of white people in America to be destroyed on air, tweeted Wednesday that he regularly fantasizes about ramming his car into the lobby of a Trump Organization luxury apartment complex in a New York City suburb.

"Real talk: When you come out of the parking lot of this mall/movie theater, you have to sit a red light staring right into this lobby," Mystal wrote on Twitter, linking to an article about a recent incident in which his fantasy became a reality in Westchester. "I've thought about driving my car through it EVERY TIME. Basic humanity keeps me from doing it, but JUST."

In addition to his affiliation with MSNBC, Mystal is the executive editor of the "Above the Law" blog and is a contributor to The Nation.

The New York Daily News reported Tuesday, that a car accidentally ploughed into the Trump Plaza hotel resulting in minor injuries. Mystal floated a conspiracy theory that the accident was intentional, though both the Daily News and the New York Times have reported that the act was an accident.


Posted by: Besoeker || 09/19/2019 05:47 || Comments || Link || E-Mail|| [6512 views] Top|| File under:
Chinese National Pleads Guilty to California 'Birth Tourism' Plot
[Free Beacon] A Chinese national pleaded guilty to running an illegal "birth tourism" scheme in California, where she charged clients thousands of dollars to help them give birth in the United States in order to obtain U.S. citizenship for their children.

Dongyuan Li, 41, pleaded guilty to one count of conspiracy to commit immigration fraud and one count of visa fraud. She is the first of 19 individuals charged in connection to three state-wide birth tourism schemes to plead guilty. The rest of the defendants are either fugitives or awaiting trial, a press release from the U.S. attorney's office stated.

Li admitted to running a birth tourism company from 2013 until March 2015 called "You Win USA Vacation Services Corp," which helped pregnant foreign nationals travel to and stay in the United States until they gave birth. This would allow their children to receive birthright citizenship under U.S. law. Prosecutors said the women would pay $40,000 to $80,000 for the service, according to the L.A. Times.

The company advertised that it had assisted more than 500 foreign nationals to travel to the United States. The assistance involved securing apartments in California while advising customers to make false statements to U.S. customs officials, such as lying about the length of time and where the nationals were staying in the country.
Posted by: Besoeker || 09/19/2019 01:55 || Comments || Link || E-Mail|| [6509 views] Top|| File under:
-Obits-
Sharpton Eulogizes Cokie Roberts With Picture of Christiane Amanpour
[Free Beacon] MSNBC PoliticsNation host Al Sharpton mourned the passing of journalist Cokie Roberts on Tuesday by sending out a tweet with pictures of the still-living journalist Christiane Amanpour.


"Crackers all look the same to me"


Sharpton tweeted, "Saddened to hear of the passing of legendary journalist Cookie [sic] Roberts. Here is a Easter Sunday special we did in 2011. May she Rest In Peace," along with several pictures of Amanpour. Aside from the obvious misidentification of the deceased, Sharpton misspelled Roberts's name.


Photo forwarded to Sharpton by Congressman Hank Johnson ?


Critics were quick to point out Sharpton's errors, and he deleted the tweet.
Posted by: Besoeker || 09/19/2019 03:28 || Comments || Link || E-Mail|| [6533 views] Top|| File under:
Pippi Thunberg wins Amnesty's highest human rights award
[DAWN] Swedish environmental activist Greta Thunberg and the Fridays for Future youth movement received Amnesty International's "Ambassadors of Conscience" award on Monday for their work highlighting the need for urgent action to avert climate disaster.

The 16-year-old, who is taking a year out of high school, received a standing ovation from students at The George Washington University in the US capital where the ceremony was held.

"The politics required to take on this crisis simply doesn't exist today," Thunberg said, standing on a step to reach the microphone.

"That is why every single one of us must push from every possible angle to hold those responsible accountable and to make the people in power act."

She added that the prize was not just for her but the millions of youth who have taken part since last year in weekly school strikes held every Friday, inspired by the sit-in she began outside Sweden's parliament in August 2018.


Posted by: Fred || 09/19/2019 00:00 || Comments || Link || E-Mail|| [6515 views] Top|| File under:
Earth to warm more quickly, show new climate models
[DAWN] Greenhouse gases thrust into the atmosphere by burning fossil fuels are warming Earth's surface more quickly than previously understood, according to new climate models set to replace those used in current UN projections, scientists said on Tuesday.

By 2100, average temperatures could rise 6.5 to 7.0 degrees Celsius above pre-industrial levels if carbon emissions continue unabated, separate models from two leading research centres in

La Belle France

showed.

That is up to two degrees higher than the equivalent scenario in the Intergovernmental Panel for Climate Change's (IPCC) 2014 benchmark fifth Assessment Report.

The new calculations also suggest the

Gay Paree

Agreement goals of capping global warming at "well below" two degrees, and 1.5C if possible will be harder to reach, the scientists said.

"With our two models, we see that the scenario known as SSP1 2.6 ‐ which normally allows us to stay under 2C ‐ doesn't quite get us there," said Olivier Boucher, head of the Institute Pierre Simon Laplace Climate Modelling Centre in

Gay Paree

.

With barely one degree Celsius of warming so far, the world is already coping with increasingly deadly heatwaves, droughts, floods and tropical cyclones made more destructive by rising seas.

A new generation of 30-odd climate models known collectively as CMIP6 ‐ including the two unveiled on Tuesday ‐ will underpin the IPCC's next major report in 2021.

"CMIP6 clearly includes the latest modelling improvements", even as important uncertainties remain, said Joeri Rogelj, an associate professor at Imperial College London and an IPCC lead author.


Posted by: Fred || 09/19/2019 00:00 || Comments || Link || E-Mail|| [6524 views] Top|| File under:
John Hopkins Psychiatrist: 'Gender Confusions Are Mostly Driven by Psychological and Psychosocial Problems'
[CNSNEWS] Dr. Paul R. McHugh, the Distinguished Service Professor of Psychiatry at Johns Hopkins University and former psychiatrist‐in-chief for Johns Hopkins Hospital, who has studied transgendered people for 40 years, believes that patients suffering gender dysphoria need psychological care ‐ not gender reassignment treatment.

"I think their mental problems, often depression, discouragement are the things that need treatment," Dr. McHugh, who has argued that it is a scientific fact that "transgendered men do not become women, nor do transgendered women become men," told The College Fix in an interview published Tuesday.
Posted by: Fred || 09/19/2019 00:00 || Comments || Link || E-Mail|| [6509 views] Top|| File under:
-Land of the Free
Your Colt manufactured AR-15 just gained 20% in value
[Gear Scout] Legendary small arms manufacturer Colt has officially bowed away from producing long guns for the civilian market.

The Truth About Guns reported that the move came to light after one of Colt's numerous retailers, RSR Group, announced to their customers that the company had made it known that they would cease building and selling rifles to the civilian market in order to pay more attention to regaining lost ground on vital military contracts.

Colt's current lineup of rifles is all based entirely on the AR platform.

Colt made waves in the long gun market in the 1960s after buying the design and trademarks associated with ArmaLite's select-fire AR-15 and AR-10 rifles, the former of which was adopted by the US military as the M16 assault rifle.

By the mid-1960s, Colt began selling a semi-automatic version, dubbed the Colt AR-15, to the civilian market, and the rifle began steadily ascending in popularity among a variety of consumers, from recreational shooters, hunters, and law enforceme nt.
Posted by: Besoeker || 09/19/2019 02:24 || Comments || Link || E-Mail|| [6541 views] Top|| File under:
Michelle Malkin: Anchor Baby Policy the 'Ultimate Magnet' for Illegal Aliens
[Breitbart] Columnist and author of the latest book, Open Borders, Inc: Who's Funding America's Destruction?, Michelle Malkin says providing birthright citizenship to the United States-born children of illegal aliens is the "ultimate magnet."
During an exclusive interview with SiriusXM Patriot's Breitbart News Tonight, Malkin said that allowing the U.S.-born children of illegal aliens ‐ commonly referred to as "anchor babies" ‐ to automatically gain American citizenship simply for being born within the parameters of the country is "not how a sovereign" nation operates their national immigration system.

"Birthright citizenship for illegal aliens is the ultimate magnet ... and again, that is why you've got pregnant women ‐ not just from Mexico and Central America but from around the world ‐ traveling here dangerously when they are eight months ... pregnant," Malkin said.

"We have seen local stories coming out of not only out of the southwest border, but for example through airports of entry in Florida or along both coasts where people know that's their golden ticket," Malkin continued.

Malkin said her father, a neonatologist who immigrated from the Philippines, would often tell stories of foreign nationals from around the world who arrived in the country to ensure their children were given automatic American citizenship despite having no ties to the U.S.

"My father, who was a legal immigrant to this country and a naturalized American, was a neonatologist in Atlantic City," Malkin said. "And he would come home with stories about people from Africa, Korea, and Russia whose sole goal was to give birth in this country and then sit back and watch all the benefits flow. This is not how a sovereign country should run its immigration system."

Trump promised in October 2018 that he would end birthright citizenship through an executive order, but the issue has stalled since then. To date, the U.S. Supreme Court has never explicitly ruled that the children of illegal aliens must be granted birthright citizenship, and many legal scholars dispute the idea.

Today, there are at least 4.5 million anchor babies in the U.S., exceeding the annual roughly four million American babies born every year and costing American taxpayers about $2.4 billion every year to subsidize hospital costs. Every year, about 300,000 anchor babies are born in the country and as of June, there has been an average of about 124,000 anchor babies already born this year.
Posted by: Besoeker || 09/19/2019 01:41 || Comments || Link || E-Mail|| [6482 views] Top|| File under:
Economy
GM no longer paying for striking workers' health insurance as negotiations enter 3rd day
No SHIT?? You're on strike, what did you expect?


[ABCNews] General Motors is no longer paying the health care costs for the tens of thousands of auto workers who went on strike on Monday, shifting the costs instead to a union fund.

More than 49,000 union workers walked off their jobs on Sunday night, starting a nationwide strike at General Motors. As negotiations enter their third day on Wednesday, the health coverage for striking workers will no longer be covered by GM.

Mary Kay Henry, the president of the Service Employees International Union which represents more than 2 million members slammed the news in a statement, calling it "heartless and unconscionable."

"GM's decision to yank healthcare coverage away from their dedicated employees, in the dead of night, with no warning, is heartless and unconscionable. GM's actions could put people's lives at risk, from the factory worker who needs treatment for their asthma to the child who relies on their parents' insurance for chemotherapy," she said. "Thankfully these men and women have their union, which is making sure working people and their families can continue to get care."

In a statement to ABC News, GM expressed sympathy that "strikes can be difficult and disruptive to families."
Posted by: Frank G || 09/19/2019 00:00 || Comments || Link || E-Mail|| [6486 views] Top|| File under:
India-Pakistan
Police in Punjab told to blacklist officials involved in torture
[DAWN] Regional

coppers

(RPOs) across Punjab
1.) Little Orphan Annie's bodyguard
2.) A province of Pakistain ruled by one of the Sharif brothers
3.) A province of India. It is majority (60 percent) Sikh and Hindoo (37 percent), which means it has relatively few Moslem riots....
have been directed to blacklist all those officials with proven history of inflicting torture on citizens or causing custodial deaths and not to assign them any field duty.

The incidents of police torture and deaths in police custody in recent days have sent shockwaves and anger among the citizens.

The incidents forced the Inspector General of Police (IGP) Arif Nawaz Khan to call a meeting recently with the RPOs and conveyed to them that his orders regarding media policy were not read carefully as junior officers were holding

presser

s and sharing videos of police investigations with the media.

He also acknowledged that incidents of torture or deaths in police custody were a failure of the field command. He said formal and informal visits and inspections of

cop shoppe

s had been abandoned by district heads and there had not been a single meeting held by the central command in which zero tolerance on the incidents of torture and deaths in police custody was discussed.

He also expressed his dismay over ignoring his directives saying it was the task of the field commanders to implement the instructions, policies and directives given by the Central Police Office.

"District

coppers

have to come out of their luxury offices and watch what is happening in the

cop shoppe

s," the IGP said.

On the other hand, the subordinate staff is taking the district heads as if they do not exist and with each passing day the commanders are becoming irrelevant, said the IGP.

He also suggested that corruption or inefficiency of the

coppers

must be reflected in their annual confidential reports (ACRs). The IGP directed the RPOs and DPOs to hold interactive meetings with all ranks in small groups and direct them to follow SOPs and sensitise the force on torture/death

in jug

.

While citing a recent example of torturing a woman by some officials and private people in Vehari, the IGP said it was an example of unprofessional command of the district police officer. A committee comprising local notables, SDPO and the SHO was constituted to investigate a theft of gold case. The committee tortured one of the suspected women.

The irony of the situation was that the SHO, who inflicted torture on the woman, was made the complainant of the case. Later, the RPO had to be sent to Vehari to hold an inquiry.


Posted by: Fred || 09/19/2019 00:00 || Comments || Link || E-Mail|| [6498 views] Top|| File under: Govt of Pakistan
Three killed in honour-related incident in Charsadda
[DAWN] CHARSADDA: Three persons, including a woman, were killed in an honour-related incident in Mirza Dher area here on Tuesday.

The Turnab police quoted a man as saying that he was informed by someone that an unknown person had entered the house of his brother, who was in Dubai.

He said when he and his son reached the house of his brother they found its outer gate locked from inside.

The man told the police that after failure to get response from inside the house, he and his son scaled the boundary wall.

He said when his son tried to open the door to one of the rooms a man came from inside and opened fire on his son, killing him on the spot.

The man told the police that he

rubbed out

the attacker and his sister-in-law on suspicion that they had illicit relations.

He said five sons of his brother were in different schools and colleges at the time of the incident and that her sister-in-law was alone at home.

The police said the man presented himself to the police along with his gun and the Kalashnikov allegedly possessed by the killer of his son.

The police said they had registered the case and started further investigations.


Posted by: Fred || 09/19/2019 00:00 || Comments || Link || E-Mail|| [6479 views] Top|| File under:
Civil society continues protest in Karachi against Sindh govt's 'failure to ensure rights of minorities'
[DAWN] Civil society activists and members of the Hindu community held a protest in Bloody Karachi


...formerly the capital of Pakistain, now merely its most important port and financial center. It is among the largest cities in the world, with a population of 18 million, most of whom hate each other and many of whom are armed and dangerous...


's Clifton area on Wednesday against the Sindh government's "failure to ensure the rights of minority citizens".

Protestors staged a sit-in at Teen Talwar and carried banners inscribed with slogans calling for the provision of justice for Dr Nimrita Chandani, who was found dead at a medical college in Larkana.

A large number of real estate agents were among the protestors in a show of support for Nimrita's father, who is a real estate agent, said South SSP Sheeraz Nazeer.

Others included civil society activist Mohammed Jibran Nasir, Jamaat-e-Islami
...The Islamic Society, founded in 1941 in Lahore by Maulana Sayyid Abul Ala Maududi, aka The Great Apostosizer. The Jamaat opposed the independence of Bangladesh but has operated an independent branch there since 1975. It maintains close ties with international Mohammedan groups such as the Moslem Brotherhood. the Taliban, and al-Qaeda. The Jamaat's objectives are the establishment of a pure Islamic state, governed by Sharia law. It is distinguished by its xenophobia, and its opposition to Westernization, capitalism, socialism, secularism, and liberalist social mores...
leader Zakir Mahenti, and PTI MNA Ramesh Kumar.

The protest, which began in the evening, continued till late into the night. It was called off temporarily ‐ with a resolve to begin again on Thursday ‐ after assurances were given by the government that a meeting will be held between the protestor delegation and the law advisor.

"Protest for #JusticeForNimerta & #GhotkiTemple will begin again tomorrow at #TeenTalwar at 5pm. Protest was temporarily called off today after assurance from Govt that Advisor Law will meet protestors delegation tomorrow. Protest will begin at 5pm and continue till demands are met," said Nasir in a post on Twitter.

The main Clifton road was "partially" closed for traffic due to the protest, said SSP Nazeer. He added that the protesters were staging the sit-in at the side of the main road, therefore, the traffic was not diverted on alternative roads.

Nimrita, a BDS final-year student at Bibi Aseefa Dental College, Larkana was found dead in her hostel on Sept 16. The protesters have termed it as "a murder of a student belonging to the Hindu community".

They have demanded a judicial inquiry led by a judge of Sindh High Court into the death of the student. They have also urged the government to suspend the hostel warden and demand the issuance of a show cause notice to the vice chancellor of the medical university in Larkana.


Posted by: Fred || 09/19/2019 00:00 || Comments || Link || E-Mail|| [6508 views] Top|| File under:
Science & Technology
A Lunar Space Elevator Is Actually Feasible & Inexpensive, Scientists Find
h/t Instapundit


the Columbia study differs from previous proposal in an important way: instead of building the elevator from the Earth's surface (which is impossible with today's technology), it would be anchored on the moon and stretch some 200,000 miles toward Earth until hitting the geostationary orbit height (about 22,236 miles above sea level), at which objects move around Earth in lockstep with the planet's own rotation.

Posted by: g(r)omgoru || 09/19/2019 09:02 || Comments || Link || E-Mail|| [6557 views] Top|| File under:
Who's in the News
39
[untagged]
6
Govt of Pakistan
6
Islamic State
4
Taliban
3
Govt of Iran
2
Govt of Saudi Arabia
2
Moslem Colonists
2
Govt of Syria
2
al-Nusra
1
Muslim Brotherhood
1
Sublime Porte
1
Hamas
1
Govt of Iran Proxies
1
Arab Spring
1
Commies
1
Antifa
Bookmark
E-Mail Me
The Classics
The O Club
Rantburg Store
The Bloids
The Never-ending Story
Thugburg
Gulf War I
The Way We Were
Bio
Merry-Go-Blog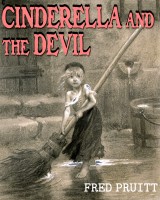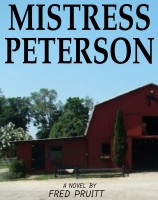 On Sale now!


A multi-volume chronology and reference guide set detailing three years of the Mexican Drug War between 2010 and 2012.

Rantburg.com and borderlandbeat.com correspondent and author Chris Covert presents his first non-fiction work detailing the drug and gang related violence in Mexico.

Chris gives us Mexican press dispatches of drug and gang war violence over three years, presented in a multi volume set intended to chronicle the death, violence and mayhem which has dominated Mexico for six years.
Click here for more information


Meet the Mods
In no particular order...


Steve White
Seafarious
Pappy
lotp
Scooter McGruder
john frum
tu3031
badanov
sherry
ryuge
GolfBravoUSMC
Bright Pebbles
trailing wife
Gloria
Fred
Besoeker
Glenmore
Frank G
3dc
Skidmark
Alaska Paul



Better than the average link...



Rantburg was assembled from recycled algorithms in the United States of America. No trees were destroyed in the production of this weblog. We did hurt some, though. Sorry.
3.238.199.4

Help keep the Burg running! Paypal: