-Lurid Crime Tales-
State sending troopers to help fight St. Louis crime
ST. LOUIS (AP) ‐ Missouri Gov. Mike Parson is sending highway patrol troopers and other state workers to St. Louis as part of an effort to fight the surge of violent crime that has included the killings of more than a dozen children in the region so far this year.


Feral Youts hardest hit


The Republican governor on Thursday announced an action plan that takes effect Oct. 1. Parson said the total cost of the state's commitment, including the 25 state employees who will work in the St. Louis region, is up to $4 million.

"This is about targeting violent criminals and getting them off the street," Parson said at a news conference in St. Louis.

Troopers will patrol interstate highways and assist with U.S. Marshals Service and Bureau of Alcohol, Tobacco, Firearms and Explosives that focus on violent criminals. The state is also providing investigators to help with federal crime cases and social workers to assist crime victims. Parson said his plan also includes $2 million in state funds for services to help crime victims.

The plan does not include any change in gun laws, something St. Louis Mayor Lyda Krewson and other Democrats have called for. Parson said it would be up to the Missouri Legislature to change gun laws but reiterated his staunch support for citizens' gun rights.
Posted by: Besoeker || 09/20/2019 02:12 || Comments || Link || [336093 views] Top|| File under:
Man dead, 5 others injured in Columbia Heights shooting, DC police say
WASHINGTON (FOX 5 DC) - DC Police are investigating a shooting in Columbia Heights that left one man dead Thursday night.

Police say they received a report for a shooting in the 1300 block of Columbia Road NW at around 10:06 p.m.

Six people were shot during the shooting, including five men and one woman, according to police.

Police say one of the men has been pronounced dead. The five other victims have been transported to local hospitals. Their conditions range from critical to non-critical.

Police held a press conference on the shooting late Thursday. Watch below:
Posted by: Besoeker || 09/20/2019 01:59 || Comments || Link || [336069 views] Top|| File under:
Pron star 'Bridget the Midget' arrested for stabbing boyfriend
[Mirror] A pron star known as 'Bridget the Midget' has been arrested after allegedly stabbing her boyfriend in the leg during a fight.


It was just a little prick


Bridget Powers, 38, who has dwarfism, was arrested in Las Vegas yesterday morning after neighbours heard screaming and crashing at a home.

Powers, whose real name is Cheryl Murphy, faces charges of domestic battery with a deadly weapon, burglary with a deadly weapon and assault with a deadly weapon.

Her partner was rushed to hospital with non-life threatening injuries after the incident.

It is understood the most severe injury was a wound to the leg.

Powers was arrested and charged with domestic battery with the use of a deadly weapon, burglary while in possession of a deadly weapon and assault with a deadly weapon.

Posted by: Beavis || 09/20/2019 00:00 || Comments || Link || [336068 views] Top|| File under:
Yoots Yootin...
[AJC] They struck in a neighborhood just south of College Park. The scope of their violence didn't sink in, however. A day later, they were at it again just a few blocks away: There was another pizza order and another robbery, with Weaver again as gunman and young Cleveland punching a 29-year-old woman in the face before stealing her car.

Thankfully, the three budding criminals (only Weaver appears to have a blemish on his record before this) gave their scheme perhaps two minutes of planning and were almost immediately caught after the second robbery. They are now headed to Big Boy (and Big Girl) Prison after pleading guilty last week.

Fulton County District Attorney Paul Howard, who's been in that job for 23 years, says these crimes indicate increasing gang activity. He said there are about twice as many gangs in Atlanta as there were in 2007. The three teens featured in this column belonged to a street gang. (Incidentally, however, crime is down about a third in the past decade in Atlanta.)
Posted by: M. Murcek || 09/20/2019 00:00 || Comments || Link || [336074 views] Top|| File under:
-Short Attention Span Theater-
Cape fearless: SA surfer rides emotional rollercoaster to Olympics
[Israel News.net] Cape Town - Bianca Buitendag is one of those surfers who exudes zen-like calm and looks at one with the ocean, but qualifying for the Tokyo Olympics has left the South African completely "overwhelmed".

The graceful 25-year-old booked a provisional spot for next year's Olympics at the World Surfing Games in Miyazaki at the weekend, an emotional release after a difficult few years.

"It's going to take a while to really understand the magnitude of the opportunity," Buitendag told AFP in an interview.

"It's a bit overwhelming really, the whole idea of being in the Olympics," she added.

"It's so bizarre. We grew up watching it on TV. My family don't understand any result I have - but the Olympics is a universal word that everyone understands, so they understood that."

When surfing makes its first Olympic appearance at Tokyo 2020 Buitendag will not be short of support.

"It's a once-in-a-lifetime chance," she said.

"My family have already decided they're going to fly over so I've got to cater for about 20 people - my mum is a big sports fan, she probably won't even watch the surfing, she'll just head to the track."

Buitendag's road to the Olympics is all the more remarkable after enduring a rollercoaster of emotions since 2015 when her surfer dad Colin passed away but she battled to a career-best fourth in the world rankings after runner-up finishes in Rio, Fiji and California.

She has struggled to replicate that form since, but Buitendag is daring to dream after claiming a continental berth for Tokyo 2020 alongside Japan's Shino Matsuda, Israeli Anat Lelior and Ella Williams of New Zealand.

"I just have no idea of what to expect," she said of the prospect of marching behind her country's flag at the opening ceremony.

"I'm doing my best to kind of formulate an idea in my head, but I know it's not going to come close to when it actually happens, my dear," added Buitendag.

"If you knew how special my country is to me, from what circumstance we've come and what realities we represent you'll start to understand how proud I'll be walking out there. I think I'll be in pieces."
Posted by: Besoeker || 09/20/2019 04:36 || Comments || Link || [336103 views] Top|| File under:
-Signs, Portents, and the Weather-
Malaysia, Indonesia shut thousands of schools over forest fires haze
[DAWN] Thousands of schools were shuttered across Malaysia and Indonesia on Thursday, affecting at least 1.7 million pupils, officials said, as toxic haze from rampant forest fires sent air quality plummeting.

Nearly 2,500 schools were ordered to shut their doors in Malaysia — including nearly 300 in the smog-hit capital Kuala Lumpur — over soaring health concerns sparked by toxic haze from out-of-control blazes in Indonesia's Sumatra and Borneo islands.

Indonesia said hundreds of schools in hard-hit Riau province on Sumatra would also be shut on Thursday, with 800 closed in one district alone, while about 1,300 were shut in its Central Kalimantan province on Borneo.

The closures affected at least 1.7 million students in Malaysia. It was not clear how many pupils were forced to stay home in neighbouring Indonesia.

Jakarta is deploying thousands of security forces and water-bombing aircraft to tackle the blazes, mostly started by illegal fires set to clear land for plantations.

The fires belch smog across Southeast Asia annually, but this year's are the worst since 2015 and have added to concerns about wildfire outbreaks worldwide exacerbating global warming.
Posted by: Fred || 09/20/2019 00:00 || Comments || Link || [336066 views] Top|| File under:
-Land of the Free
Baltimore officials pitched on putting three surveillance planes in the sky at once, covering most of city
[BALTIMORESUN] The head of an aerial surveillance company is pitching Baltimore officials on flying not one but three camera-laden planes above the city simultaneously, covering most of the city and its violent crime, he said in emails obtained by The Baltimore Sun.

A pair of Texas donors have stepped forward to help fund three planes and extra police, 40 local analysts and oversight personnel if there is city buy-in, the records and interviews show. The effort aims to "demonstrate the effectiveness" of such an all-seeing surveillance system in fighting crime in the city.

The enlarged scope of the three-year, $6.6 million surveillance pitch was welcomed by supporters and denounced by detractors contacted by The Sun.

Ross McNutt of Ohio-based Persistent Surveillance Systems said in emails to officials in Mayor Bernard C. "Jack" Young's office that most City Council members had expressed their support for the surveillance planes, though several council members denied it. No decision has been made.

Each plane would be capable of recording up to 32 square miles at a time, and each would fly 45 to 50 hours a week, McNutt said.

"With these three coverage areas, we would be able to cover areas that include 80 to 90 percent of the murders and shootings in Baltimore," McNutt wrote in an email last month to Sheryl Goldstein, Young's deputy chief of staff.


Posted by: Fred || 09/20/2019 00:00 || Comments || Link || [336070 views] Top|| File under:
Britain
Brexit Boost as Leave-backing Billionaire to Build New 4×4 at UK Plant
[Breitbart] British manufacturing has received a boost as Brexit-backing billionaire Sir Jim Ratcliffe confirmed his brand new 4×4 will be built at a plant in Wales.

Sir Jim, a joiner's son who grew up in a council house but now leads INEOS ‐ Britain's biggest private company ‐ is best known as a petrochemicals tycoon, but expressed a desire to get into the carmaking business after Jaguar Land Rover announced it would be ceasing production of its iconic Defender due to European Union emissions regulations.

Jaguar Land Rover opted to take advantage of the EU's free movement regime to build its new version of the Defender in low-wage Slovakia, with the move out of Britain assisted by £110 million in state aid from the Slovakian government which the EU approved ‐ much to the chagrin of British taxpayers, who transfer significant sums of money to Slovakia through their loss-making contributions to the EU budget each year.

Sir Jim's new Grenadier 4×4 was mooted as something of a tribute to the Defender, with his INEOS Automotive subsidiary now developing a new production site at Bridgend, Wales, for a planned launch in 2021.
Posted by: Besoeker || 09/20/2019 00:48 || Comments || Link || [336075 views] Top|| File under:
UK Supreme Court to finish hearing case against PM Johnson
[DAWN]

Britannia

's Supreme Court will hear a third and final day of legal arguments on Thursday over whether Prime Minister Boris Johnson
...pro-Brexit British prime minister, succeeding no-Brexit Theresa May. BoJo is noted as much for his sparkling personality and his hair as for his Conservative policies....
acted unlawfully when he suspended parliament in the run-up to Brexit.

If Johnson loses, he may be compelled to recall parliament earlier than scheduled, giving additional time for

politician

s to scrutinise and oppose his plans to lead

Britannia

out of the Europe
...the land mass occupying the space between the English Channel and the Urals, also known as Moslem Lebensraum...
an Union, with or without a divorce deal, on October 31.

The court's ruling could come late on Thursday at the earliest, but is more likely to be delivered in the following days. The 11 justices have given no indication of how long they would take.

Before the suspension, Johnson suffered one defeat after another in parliament, where he has no majority. Most members of the House of Commons are opposed to a so-called "no-deal Brexit" scenario, predicting that it would cause economic damage and severe disruption, including to food and medicine supply chains.


Posted by: Fred || 09/20/2019 00:00 || Comments || Link || [336077 views] Top|| File under:
Caribbean-Latin America
Pompeo expels two Cuban diplomats for conducting 'influence operations'
[Washington Examiner] Secretary of State Mike Pompeo has ordered two people stationed in New York at Cuba's mission to the United Nations to leave the country.

"This is due to their attempts to conduct influence operations against the United States," State Department spokeswoman Morgan Ortagus said Thursday.

The announcement came just days before world leaders descend on New York for the annual United Nations General Assembly. Foreign officials detailed to the United Nations generally have the right to work in New York under the agreement that established the international institution's headquarters in the U.S., but Ortagus faulted the two Cubans for "abusing their privileges of residence," triggering the exception that allows diplomats to be kicked out.

"In addition to the required departures, travel within the U.S. by all members of Cuba's Permanent Mission to the United Nations will now essentially be restricted to the island of Manhattan," Ortagus said.

The U.S. and Cuba have had an adversarial relationship dating back to Communist dictator Fidel Castro's rise to power in 1959, the ensuing U.S. economic embargo of the regime, and the 1962 Cuban missile crisis. President Barack Obama moved to restore diplomatic relations with the regime in 2014, but the fragile relationship cratered again after a series of mysterious attacks in 2017 that left more than two dozen Americans and Canadians stationed in Havana with various brain injuries. The attacks prompted the expulsion of 15 Cuban diplomats from the U.S., as well as a reduction of the American presence in Havana.

Pompeo regards Cuban security services as the chief reason Venezuelan strongman Nicolás Maduro has been able to resist international pressure to relinquish power to Juan Guaidó, the opposition lawmaker Trump and other world leaders have acknowledged as the legitimate interim president of the country. U.S. intelligence officials under Obama and Trump have identified Cuba repeatedly as one of the top spy threats against the U.S. along with China, Russia, and Iran.

"We take any and all attempts against the National Security of the United States seriously, and will continue to investigate any additional personnel who may be manipulating their privileges of residence," Ortagus said.
Posted by: Besoeker || 09/20/2019 00:26 || Comments || Link || [336077 views] Top|| File under: Commies
China-Japan-Koreas
Chinese scientists develop handheld sonic weapon for crowd control
[South China Morning Post] China has developed the world's first portable sonic gun for riot control, the Chinese Academy of Sciences said.

The rifle-shaped instrument, which was jointly developed with military and law enforcement, is designed to disperse crowds using focused waves of low frequency sound, the academy's Technical Institute of Physics and Chemistry website said on Wednesday.

The device's "biological effect" would cause extreme discomfort, with vibrations in the eardrums, eyeballs, stomach, liver, and brain, scientists said.

Studies dating to the 1940s found that low frequency sound energy could, depending upon intensity and exposure, cause dizziness, headaches, vomiting, bowel spasms, involuntary defecation, organ damage and heart attacks.
Posted by: Besoeker || 09/20/2019 04:00 || Comments || Link || [336112 views] Top|| File under:
Economy
Monster V8 engine to debut in Ford 2020 pickups in fall
[Detroit Free Press] Ford's biggest trucks will get one of the world's biggest V8 engines starting this fall, as one aspect of the Truck Wars turns into an old-fashioned battle of engine size that's reminiscent of the muscle car era.

Exhibit A: A 7.3L gasoline-powered V8 coming to Ford's Super Duty pickups and commercial vehicles, from ambulances and utility bucket trucks to just a step shy of massive highway semitrucks.

Most of the conversation about big trucks like these ‐ they're officially called Class 2 through Class 7 vehicles, based on the massive weights they can haul and tow ‐ focuses on diesel engines. But gasoline engines play a role, too, accounting for up to 40% of sales of big Class 2-4 pickups like Ford's F-250, 350 and 450 Super Duty trucks.

"Diesels are incredibly important for those trucks, but many customers don't need their full towing capacity," IHS Markit senior analyst Stephanie Brinley said. "Those customers can get everything they need at a lower cost with a gasoline engine."

In addition to that, many fleet customers only keep trucks this size for three or four years, so diesel's long-term, high-mileage durability isn't worth those engines' higher cost.

The new V8 produces 430 horsepower and 475 pound-feet of torque in Super Duty pickups, slightly less in some of Ford's other commercial trucks.
Posted by: Besoeker || 09/20/2019 04:49 || Comments || Link || [336082 views] Top|| File under:
Europe
EU poll. Time to exit...
[Twitter]



NOTE: Not a single EU country would side with the US against either Russia or China
Posted by: 3dc || 09/20/2019 00:00 || Comments || Link || [336080 views] Top|| File under: Tin Hat Dictators, Presidents for Life,
Science & Technology
Arranmore Island harnessing technology to help the elderly population
[Irish Times] Situated 5km off the coast of Donegal on the edge of the Atlantic Ocean, Arranmore Island has a rugged, unspoiled beauty that blends with its remote location. It's an outlier both geographically and demographically; the island has a population of just 469 people, many of whom are elderly.

Yet residents and visitors alike can avail of new services like telemedicine from Arranmore's General Practice thanks to improved broadband connectivity, while IoT technology is helping to deliver innovations in home care too. Arranmore island's GP Dr Kevin Quinn explains more.

In some of the more remote parts of Ireland, ready access to hospitals and medical practitioners is not always a given. And as people are living longer, in greater numbers, this presents challenges for healthcare providers. This all adds up to a unique set of circumstances on the island of Arranmore, 5km off the coast of Donegal.

Dr Kevin Quinn has been the GP on the island for 35 years and together with support staff, a public health nurse and community nurse, his practice has seven surgeries a week. During the summertime, there's an influx of tourists and students to the island's Irish college. But for the entire year, the doctor and his staff spend most of their time taking care of Arranmore's native population, many of whom are elderly.
Posted by: Besoeker || 09/20/2019 06:01 || Comments || Link || [336078 views] Top|| File under:
Home Front: Culture Wars
CA Senate Passes Resolution Telling Pastors to Embrace LGBTQ Beliefs
[CBN] California Senate passed a resolution telling Christian clergy to accept and support LGBTQ ideology, even if doing so violates their Christian beliefs.

Assembly Concurrent Resolution 99 (ACR-99) was introduced by Democratic state Assemblyman Evan Low of San Jose on June 4 as a way to gather support for LGBTQ identity and behaviors.

CBN News previously reported that more than two dozen doctors, counselors, former homosexuals, and other Christian leaders signed a letter condemning the resolution, which they said violates religious freedom.
Posted by: Besoeker || 09/20/2019 01:49 || Comments || Link || [336080 views] Top|| File under:
Man Arrested for Bomb Threat at Minnesota Pro-Life Event
[Breitbart] One man has been arrested after a bomb threat at Rochester Community and Technical College in Rochester, Minnesota. The threat was made on Wednesday evening at an event hosted by the pro-life organizations Students for Life of America and 40 Days of Life.

A theater in Rochester Community and Technical College was evacuated on Wednesday as emergency responders arrived at the scene to investigate a suspicious package that had been found the room during the event, according to a report by KIMT3 News.

The event taking place inside the theater was a pro-life presentation hosted by Students for Life of America and 40 Days of Life, featuring guest speaker Noah Maldonado, a Students for Life regional coordinator. According to the organization, a man who had been "suspiciously roaming around the event," appeared to mix chemicals, and then "dropped a package and left."

Olmsted County arrest records reveal that Samuel Vanderwiel, who was arrested as a result of the bomb threat, has been charged with one felony count of terroristic threats cause terror with reckless disregard, one count of 5th degree assault; one count of disorderly conduct; and one count of public nuisance annoy/injure/endanger safety; all misdemeanors.

Maldonado said that the man seemed "very agitated during the event and was reportedly mixing chemicals together in his backpack in the center of the room before leaving in a hurry. Many members of the audience were disturbed by the erratic behavior and reported the smell of ammonia."
Posted by: Besoeker || 09/20/2019 00:44 || Comments || Link || [336070 views] Top|| File under:
Nearly half of the U.S.'s homeless people live in one state: California
h/t Instapundit


More than half a million people are homeless each night in the United States, a new White House report has found. And nearly half of them are concentrated in one state: California.

All told, 47% of all unsheltered homeless people nationwide ‐ meaning those who sleep in areas not meant for habitation, such as sidewalks, parks, cars and abandoned buildings, rather than in shelters ‐ live in the Golden State, according to a new report on homelessness from the White House Council of Economic Advisers. Unsheltered homeless people represent just over a third (35%) of the overall homeless population nationwide.

At the city level, four of the five cities with the highest rate of unsheltered homelessness are in California: San Francisco, Los Angeles, Santa Rosa and San Jose. Seattle joins the California municipalities in the top five.

In recent weeks, reports have suggested that the Trump administration may stage a federal intervention in California to address homelessness in the state.
Posted by: g(r)omgoru || 09/20/2019 00:00 || Comments || Link || [336068 views] Top|| File under:
Who's in the News
39
[untagged]
6
Govt of Iran
5
Arab Spring
4
Taliban
3
Commies
2
Tin Hat Dictators, Presidents for Life,
2
Govt of Saudi Arabia
2
Govt of Syria
2
Hezbollah
2
Islamic State
2
Sublime Porte
1
Govt of Pakistan
1
Govt of Iraq
1
PFLP
1
Govt of Iran Proxies
1
Houthis
Bookmark
E-Mail Me
The Classics
The O Club
Rantburg Store
The Bloids
The Never-ending Story
Thugburg
Gulf War I
The Way We Were
Bio
Merry-Go-Blog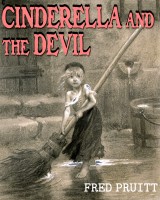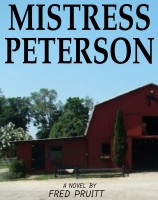 On Sale now!


A multi-volume chronology and reference guide set detailing three years of the Mexican Drug War between 2010 and 2012.

Rantburg.com and borderlandbeat.com correspondent and author Chris Covert presents his first non-fiction work detailing the drug and gang related violence in Mexico.

Chris gives us Mexican press dispatches of drug and gang war violence over three years, presented in a multi volume set intended to chronicle the death, violence and mayhem which has dominated Mexico for six years.
Click here for more information


Meet the Mods
In no particular order...


Steve White
Seafarious
tu3031
badanov
sherry
ryuge
GolfBravoUSMC
Bright Pebbles
trailing wife
Gloria
Fred
Besoeker
Glenmore
Frank G
3dc
Skidmark



Better than the average link...



Rantburg was assembled from recycled algorithms in the United States of America. No trees were destroyed in the production of this weblog. We did hurt some, though. Sorry.
35.175.107.142

Help keep the Burg running! Paypal: