-Lurid Crime Tales-
Over 30 Shot Friday into Saturday Night Across Mayor Lori Lightfoot's Chicago
[BREITBART] Over 30 people were shot, three of them fatally, Friday into Saturday night across Mayor Lori Lightfoot

...the diminutive and vacuous Heronner da Mare of Chicago. When the corpse count rises she blames the guns, which are banned anyway. A racist to the bone, Lori sez that people with the same skin tone all think alike, not quite getting the implications for a city with a population less than thirty percent black...
's (D) reliably Democrat Chicago, aka The Windy City or Mobtown
...home of Al Capone, the Chicago Black Sox, a succession of Daleys, Barak Obama, and Rahm Emmanuel...
ABC 7 / Chicago Sun-Times reports 31 people were shot by 9:52 p.m. Saturday night.

The three fatalities occurred on Saturday, beginning with a 34-year-old woman who was sitting in a vehicle "in the 8700 block of South Lafayette Avenue" around 1: 25 a.m. Someone shot the woman in the head, fatally wounding her.

The second shooting fatality took place just before 5 p.m., when a 24-year-old was shot in the head during a drive-by attack "in the 900 block of East 79th Street."

The 24-year-old was transported to the hospital and pronounced dead.

A 42-year-old woman was shot and killed around 9:40 p.m. while walking towards her vehicle "in the 300 block of East Kensington Avenue."

The woman was shot in the armpit and taken to a hospital where she died.

On September 9, 2021, Breitbart News noted there have been over 3,100 shooting victims in Chicago so far this year. The Sun-Times points out there were over 530 homicides in the city during the same time-frame.

HeyJackass.com observes 27 people shot and killed in Chicago thus far in September alone.
Posted by: Fred || 09/13/2021 00:00 || Comments || Link || E-Mail|| [181 views] Top|| File under:
Driver Opens Fire on Two Alleged Car Thieves, Killing One
[BREITBART] The driver of a Jeep opened fire on two alleged car thieves Friday, killing one and wounding another outside a shopping center in Atlanta's Buckhead community.

Fox 5 Atlanta reports the driver came out of the shopping center and saw two teens allegedly breaking into his car. He confronted them both and, at some point, pulled out his handgun and shot at them, killing one.

The second teen ran off, intermittingly shooting back at the driver. The driver returned fire, striking the fleeing teen, a 17-year-old, in the wrist.

11 Alive quotes Atlanta Police Department Deputy Chief Timothy Peek saying, "The victim chose to take his weapon and defend himself against the people that were breaking into the vehicle."

Peek added, "It appears to be this was a group of people who decided to come out and commit crimes and unfortunately it led to the death of someone."
or fortunately. A little chlorine in the gene pool
The

maimed

17-year-old suspect faces charges of "felony murder, entering auto, possession of a firearm during the commission of a felony, and possession of a firearm by a person under 18."
Posted by: Fred || 09/13/2021 00:00 || Comments || Link || E-Mail|| [160 views] Top|| File under:
Pregnant woman shot, killed trying to break up fight after her baby shower in Harlem
[ABC7NY]
A pregnant woman was killed after she was shot in the head while trying to break up a fight after her baby shower in Harlem Sunday morning.

Police responded to calls of a woman shot at West 128th Street and Frederick Douglass Boulevard around 1:15 a.m.

According to police, officers found 31-year-old Shanice Young with a gunshot wound to the head, unconscious and unresponsive.

Eyewitness News learned the woman was coming home from her baby shower and was bringing gifts from her car into the lobby of the building when the fight broke out between two men.

Neighbors say that one man was the victim's ex-boyfriend and the other was the father of her unborn child. They say Young tried to break up the fight.

According to detectives, at some point a gun went off and struck the 31-year-old in the head.


"We wuz just talking, and this gun just walked up and shot her. We wuz all surprised and shit because we never seen the gun before."


EMS took the victim to NYC Health + Hospitals in Harlem, where she was pronounced dead.
He's dead, Jim!
She. That's a woman.
Really?
Guys don't get pregnant.
Really?
You're a doctor. You should know that.
I'm a liberal. I'm not allowed to know that.
Neighbors say the woman was eight months pregnant and the unborn child did not make it.

The victim also had a 6-year-old daughter and an 11-year-old sister, who she was taking care of because her mother passed away two years ago.

The tragic shooting has caused an uproar in the Harlem community. Meanwhile,


...back at the palazzo, Don Smilzo looked for an avenue of escape. The only window opened a hundred feet above the moat. The nearest of the hired assassins hold a bloody axe. The window was looking better all the time....


a memorial was held outside of the building where the victim lived.

No arrests have been made at this time.


Posted by: Fred || 09/13/2021 00:00 || Comments || Link || E-Mail|| [130 views] Top|| File under:
Perv, 37, is arrested over a string of groping attacks by moped rider on girls as young as 11 in New York City
[Daily Mail, where America gets its news]
James White, 37, was arrested in connection to a string of groping attacks that were committed by a moped rider in Manhattan over the past month


White was arrested in connection with six of nine recorded incidents, cops said


Police confirmed that White is being charged in the most serious attack, involving an 11-year old girl


The rider allegedly approached his victims on a red and black moped, circled around them like a shark, grabbed their breasts and sped away


A law enforcement source told the New York Post that White is a yoga instructor


Sex attacks are up 26.2 percent this year, with 3,278 incidents reported in the year to September 5, compared with 2,597 in the same period last year
Posted by: Skidmark || 09/13/2021 00:00 || Comments || Link || E-Mail|| [128 views] Top|| File under:
-Great Cultural Revolution
Phoebe Waller-Bridge may replace Harrison Ford as lead in 'Indiana Jones'
[NYPOST] Phoebe Waller-Bridge may flip the script on Indiana Jones.

The English actress, 37, could be replacing Harrison Ford as the lead in the fifth installment of the "Indiana Jones" franchise, which is set to hit theaters next summer, according to The Daily Mail.

Sources told the outlet that producer Kathleen Kennedy was looking to make "big" changes — which could include replacing the lead character with a woman.

"It would be a huge statement, and a great role for Phoebe," one insider told the Mail.

It was announced earlier this year that the "Fleabag" star had been cast opposite 79-year-old Ford in the film, the name of which has not yet been revealed.

The iconic franchise has starred Ford as the lead since the first film, "Raiders of the Lost Ark," was released in 1981.

It's not clear who Waller-Bridge's will portray in the upcoming movie, but a source told the Mail, "The gossip on the set is that this character will slot into the leading role."
Posted by: Fred || 09/13/2021 00:00 || Comments || Link || E-Mail|| [373 views] Top|| File under:
Salesforce offers to RELOCATE workers and their families from Texas after state's ban on abortions after six weeks
[Daily Mail, where America gets its news]

But they aren't relocating the company itself, interestingly enough.
IT giant

Salesforce

has offered to help relocate its employees working in Texas, following the passage of a restrictive abortion law in the conservative US state


'If you want to move we´ll help you exit TX,' Salesforce CEO Marc Benioff said in a tweet on Friday


In a memo, the company said: 'If you have concerns about access to reproductive healthcare in your state, Salesforce will help relocate you'


The law, which bans abortion after six weeks, has prompted outrage among women's rights activists and Democrats


The Biden administration is looking for legal ways to block it
Posted by: Skidmark || 09/13/2021 00:00 || Comments || Link || E-Mail|| [237 views] Top|| File under:
Caucasus/Russia/Central Asia
Russia's Cold War-era T-62 tank still in service
By Dylan Malyasov

[DefenceBlog] The Cold War-era T-62 medium tank still is found in the Russian Army arsenal.

The 1960s-era T-62 tank is a Soviet main battle tank that was developed as a further development of the T-55 series. The first prototype of the T-62 was completed in 1959. In 1961 this tank was officially accepted to service with the Soviet Army.

Approximately five years earlier, it was reported that the Russian Ministry of Defense had decided to dispose of all T-62 tanks in service and then replace them with new T-14 and upgraded T-90 models. Main Automotive-Armored Tank Directorate (GABTU) stated that this solution will replenish the state budget – after dismantling the tanks, the parts will be sent to storage in warehouses, from where they will then be exported.

But as of September 2021, it became known that the plans to update the T-62 fleet had changed somewhat and some of the tanks still remain in service in the military formations in the East of the country and some of the tanks are supposed to be transferred to allies such as Syria.

Moreover, 103rd Armored Plant has developed an advanced version of the Soviet-era tank, called the T-62M3.



More at the link
Posted by: badanov || 09/13/2021 03:46 || Comments || Link || E-Mail|| [207 views] Top|| File under:
Memorial plaque for Richard Sorge misnamed Adolf
Direct Translation via Google Translate. Edited.





Inscription reads:

A memorial plaque was installed in Kazan with a mistake in the patronymic of a Soviet intelligence officer. In reality, the patronymic of Richard Sorge is Gustavovich, not Adolfovich! The department of culture declared that they were not the balance holders of this board. And they will not do anything.

Laments Boris Rozhin:
... already written more than once, if you put 5-10 years of similar "girls-designers" several times, just for example, then the number of such episodes will be significantly reduced.

As they started criminal cases concerning Hitler and Vlasov's photos on the website of the "Immortal Regiment", immediately the number of such episodes began to decrease "suddenly".

Since there is no particular reaction, such stories are repeated over and over again against the background of chatter about caring for the historical heritage.
Posted by: badanov || 09/13/2021 00:00 || Comments || Link || E-Mail|| [143 views] Top|| File under:
Cyber
Pentagon reclaims 6% of the entire internet that was mysteriously handed over to a Florida company on the day Trump left office
[Daily Mail, where America gets its news]
Transfer of idle DoD IP addresses took place minutes before Trump left office


The Department of Defense reclaimed the large amount of internet from Global Resource Systems LLC, which is headquartered in Plantation, Florida


At one point, the company more than quadrupled to 175 million addresses - about 6 percent the size of the entire current internet


The company's address is listed in a co-working space


It is still unclear what exactly the program did or why Global Resource Systems LLC was chosen
Posted by: Skidmark || 09/13/2021 07:12 || Comments || Link || E-Mail|| [181 views] Top|| File under:
Economy
America Bank Regulators to Wells Fargo: Tut-tut
[CNN Business] Federal regulators slapped

Wells Fargo

with yet another fine for failing to move fast enough to compensate customers who were victims of the bank's "unsafe or unsound" practices.

The

Office of the Comptroller of the Currency

, the banking regulator within the Treasury Department, told the scandal-plagued bank it must pay $250 million because it couldn't -— or wouldn't — make good on its promises.


If any US corporation deserves a corporate death penalty, it is Wells Fargo.
Posted by: Bubba Lover of the Faeries8843 || 09/13/2021 00:00 || Comments || Link || E-Mail|| [142 views] Top|| File under:
Olde Tyme Religion
Inside story of Catholic bishop who was seduced by Satan
[NYPOST] When Spanish bishop

Xavier Novell

confessed to the

Catholic Church

hierarchy in Rome that he was "madly" in love with a divorced woman, officials told him he was

possessed by Satan

— and ordered him to undergo an immediate exorcism "to calm his troubled soul."

Novell, 52 and a noted exorcist at his parish of Solsana in Spain's Catalonia region, flatly refused. After all, he had the devil in common with his younger paramour: an erotic novelist and psychologist he'd met at a demonology workshop.

Novell formally left the Catholic Church last month for "strictly personal reasons." Those reasons were not disclosed until his scandalous relationship with

Silvia Caballol

, 38, was revealed this week by Religion Digital.

The two met in 2015 at a workshop where they were both studying demonology, which probes the existence of "fallen angels" and evil spirits. The BBC this week referred to her work as "Satanic-tinged."

Caballol, who has a degree in psychology and has dabbled in the study of yoga, sexology, Catholicism and Islam, was conducting research for her racy novels — which have been described as "a journey into obsession, madness and lust, pitting God against Satan." Her publisher calls Caballol a "dynamic and transgressive author [who] turns upside down our ideas of morality and ethics."

Her most recent book, "The Hell of Gabriel's Lust: The First Cardinal Sin Against Being" tells the story of a psychopathic prisoner who falls for the female prison psychologist treating him. The book jacket copy compares the characters' relationship to "the battle between God and the Devil."

"As if possessed by the demon of lust, I begin to suck and kiss her neck, her lips, her breasts and her shoulders," Caballol writes in the 2017 novel. She goes on to describe various sex scenes in bodice-ripping detail: "Our bodies were incandescent and excited and our sex was inflamed and palpitating."

Now she is living with a man who once said in an interview: "Why are people so obsessed by sex that if they don't have it every day they can't breathe?"

Indeed, Caballol's heavy-breathing erotica is a long way from Novell's pious life as one of Spain's most hardline

holy men

. But then again, his fundamentalism may have been created as a backlash against his own lust.

"I have fallen in love with a woman for the first time in my life, and I want to do things right," Novell told Religion Digital this week.

That statement wasn't entirely accurate, however. When Novell was appointed bishop of the rural archdiocese in Catalonia, overseeing 51 priests, in 2010, the handsome prelate confessed that he'd been in love before. Rumors quickly circulated that he had seduced some of the young women who had worked for him in the past.


Posted by: Fred || 09/13/2021 00:00 || Comments || Link || E-Mail|| [210 views] Top|| File under:
Who's in the News
27
[untagged]
9
Taliban/IEA
3
Arab Spring
3
Govt of Iran
3
Govt of Iran Proxies
2
Antifa/BLM
2
Islamic State
2
Human Trafficking
2
Moslem Colonists
2
Devout Moslems
2
Sublime Porte
2
Govt of Pakistain Proxies
1
[untagged]
1
al-Qaeda
1
Commies
1
Govt of Syria
1
Hamas
1
PLO
1
Tin Hat Dictators, Presidents for Life,
1
Tin Hat Dictators, Presidents for Life, & Kleptocrats
Bookmark
E-Mail Me
The Classics
The O Club
Rantburg Store
The Bloids
The Never-ending Story
Thugburg
Gulf War I
The Way We Were
Bio
Merry-Go-Blog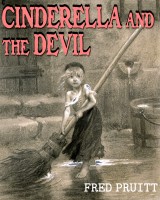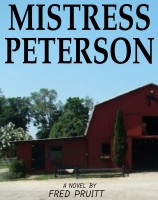 On Sale now!


A multi-volume chronology and reference guide set detailing three years of the Mexican Drug War between 2010 and 2012.

Rantburg.com and borderlandbeat.com correspondent and author Chris Covert presents his first non-fiction work detailing the drug and gang related violence in Mexico.

Chris gives us Mexican press dispatches of drug and gang war violence over three years, presented in a multi volume set intended to chronicle the death, violence and mayhem which has dominated Mexico for six years.
Click here for more information


Meet the Mods
In no particular order...


Steve White
Seafarious
Pappy
lotp
Scooter McGruder
john frum
tu3031
badanov
sherry
ryuge
GolfBravoUSMC
Bright Pebbles
trailing wife
Gloria
Fred
Besoeker
Glenmore
Frank G
3dc
Skidmark
Alaska Paul




Two weeks of WOT

Mon 2021-09-13
Zawahiri, believed dead, appears in video on 9/11 anniversary.
Bin Laden, known dead, doesn't.
Sun 2021-09-12
National Resistance Front of Panjshir province have retaken three areas of the province from the Taliban
Sat 2021-09-11
Dozens of Afghan evacuees flagged by DHS as potential security threats
Fri 2021-09-10
Taliban agreed to allow 200 foreigners to leave Afghanistan
Thu 2021-09-09
Resistance leaders Massoud, Saleh still in Afghanistan's Panjshir, setting up parallel govt
Wed 2021-09-08
UN Vows Full Support For The Taliban
Tue 2021-09-07
Four Americans Leave Afghanistan by Land in First Departures Since US Pullout
Mon 2021-09-06
Pak Taliban claims suicide blast near Afghan border that killed 4
Sun 2021-09-05
General Milley: 'What You Saw Unfold' with Afghanistan Evacuation Was One of the Plans'
Sat 2021-09-04
Egypt pumps toxic gas into Gaza tunnel, three Palestinians dead
Fri 2021-09-03
British-born ISIS "Beatle'' due to plead guilty
Thu 2021-09-02
Taliban confirm that the group's Supreme Leader Hibatullah Akhundzada will be top authority
Wed 2021-09-01
Six Iraqis on death row executed, three for 'terrorism': medic
Tue 2021-08-31
Final US evacuation flights leave, ending America's 20-year Afghanistan war, equipment left behind disabled
Mon 2021-08-30
US Airstrike Hits Suicide Bombers Targeting Kabul Airport


Better than the average link...



Rantburg was assembled from recycled algorithms in the United States of America. No trees were destroyed in the production of this weblog. We did hurt some, though. Sorry.
3.236.52.68

Help keep the Burg running! Paypal: