Europe
The Jew Killers of France
WSJ, subscription


In life, Ilan Halimi sold cellular phones on a boulevard named after Voltaire, off a square dedicated to la République. He was an ordinary young Frenchman, except for one thing; he was Jewish, which got him killed. So in death, after 25 days of torture, Ilan Halimi became a symbol of this Continent's failures in dealing with its poor and maladjusted Muslims.

His story is shaking France in a deeper, possibly more lasting, way than the recent riots or the ongoing fracas over the Muhammad cartoons. Last week, on a Monday morning, Ilan was found naked, handcuffed, with burns and bruises over 80% of his body, stumbling on train tracks in Sainte-Geneviève-des-Bois, south of Paris. He died in the ambulance on the way to the hospital. Each detail of his kidnapping and ordeal that emerged in the past week fed widespread popular outrage.

On Jan. 20, the 23-year-old Ilan, depicted here, went for a rendezvous with a young woman he met at his store and fell right into the hands of his kidnappers. In the previous month, this group tried to entrap six other men, four of them Jewish, using women as bait. Ilan was whisked to the cité de la Pierre-plate, a large housing project in Bagneux, a Paris suburb (or banlieue) that's home to immigrant and French lower-middle-class families. In an empty third-floor apartment and later a basement utility room, he was tortured to death. Several times, as Nidra Poller this week reported in the Journal's European editorial pages, the kidnappers called Ilan's family and read them verses from the Quran while their son screamed in agony in the background. Their demands for ransom from Ilan's modest parents never turned out to be serious.

Once unmasked, the identity of these barbarians came as no surprise. The police believe that up to 15 young men and women from the banlieue, maybe more, took part. These "youths," a French euphemism, grew up together in Bagneux. The gang is a mixed lot. Most, but not all, are Muslims born in France to Arab or African parents of limited means. In their raids, police found Islamist literature and documents supporting a Palestinian aid group. But last year's bonfires of cars set by similar "youths" showed that the bonds formed among the delinquents of the projects often transcend religion or ethnicity. That doesn't make the "gangrene" in French society, in the acid words of the left-leaning Libération yesterday, any less difficult to live with.

As it happens, the gang that murdered Ilan Halimi calls itself the "Barbarians." The crime was orchestrated by their leader Youssouf Fofana, a 26-year-old Muslim with a criminal past who refers to himself as the "brains of the Barbarians." On the run for a week, he was arrested late Wednesday in the Ivory Coast, the birthplace of his parents. Fofana told the Ivorian police that Ilan Halimi was kidnapped because Jews "have money"; he denies that he or his accomplices were motivated by hatred for Jews, specifically. By all accounts, Fofana is a vicious thief, and now admitted killer, who could never keep a job and, according to one acquaintance quoted in the French press, "spent all his time with kids of 16-17, around whom he could feel superior."
Posted by: Captain America || 02/25/2006 11:45 || Comments || Link || E-Mail|| [6459 views] Top|| File under:
Great White North
Canadian Muslim embraces free speech, Danishes
So there are "moderate" muslims out there. This is the Letter to the Editor I've been hoping would appear from our silent muslims. Go Amir!


As a practising Muslim, I was saddened and angered by the cartoons that depicted the Prophet Muhammad in a negative way. My anger is directed, not at the Danish cartoonists, but instead at fellow Muslims worldwide who have darkened the image of my beloved Prophet by their atrocities.

I saw a group of Canadian Muslim leaders congratulating Canadian Muslims for their calm reaction to the cartoons. But it is quite easy to remain calm when only a few outlets with small circulations have dared to publish some of those images. This is hardly a show of tolerance and peaceful coexistence; rather it shows a nation willing to sacrifice its freedom of speech because it is terrified of a possible reaction by a small minority in its midst.

Meanwhile, Muslim student groups at Saint Mary's University in Halifax are demanding the expulsion of a professor who posted some of the cartoons on his office door, while Mohamed Elmasry, head of the Canadian Islamic Congress, is threatening to take the Western Standard to court for publishing the cartoon. So much for calm reactions, but thanks for not rioting violently, I guess.

If I were a Muslim leader, I would try to explain to my fellow Muslims that it is freedom of speech that allows us to practise our religion freely in Canada, and the price for this is to accept views critical of ours. If I were the prime minister of Canada, I would declare my unconditional support for freedom of speech, including speech that I may find offensive. And if I were the minister of immigration, I would revoke the visas of the members of that Muslim student group at Saint Mary's University who are international students who now demand expulsion of one of the school's professors. I would remind them that they are merely guests in this country. Guests do not impose their views and ways on their hosts.

But as a private citizen, all I can do is to buy a copy of Western Standard, enjoy my Danish pastry and write opinion letters to Canadian newspapers and media to let them know that Mr. Elmasry does not represent the views of all Muslims in this country.

Amir Sanizadeh, Ottawa.
© National Post 2006
Posted by: Hupomoger Clans9827 || 02/25/2006 10:26 || Comments || Link || E-Mail|| [6467 views] Top|| File under:
Home Front: Politix
State of Washington House Now Forbidding Political Speech
...The Democrat majority in the Washington State House of Representatives is censoring Republican commentary on Mrs. Gregoire's budget. The Olympian reports "House orders news releases edited for forbidden phrases"

House Republicans say there are "seven dirty words" you can never say when talking about the Democrats' budget this year in Olympia. Republican news releases using the forbidden phrases were removed from Web sites and edited this week by order of the House Chief Clerk's Office and its legal counsel.

The reason: The words impugned the motives of the other party's members at taxpayer expense, House Chief Clerk Rich Nafziger said Thursday. "You can't use taxpayers' dollars to sling mud."

Rep. Joel Kretz went ahead and issued a press release listing the 7 forbidden phrases:

1) "Shell game"
2) "...lack of honesty with taxpayers..."
3) "It's not truthful to say this money is being put into reserve."
4) "Tax-and-spend liberals"
5) "...lack of truth in the majority's message..."
6) "...the majority party does not believe..."
7) "Disingenuous"

Speaking of which, this is a good time to learn more about Mrs. Gregoire's tax-and-spend liberal budget, which proposes $503 million in new spending and disingenuously claims that money is being put into reserve.
Posted by: Anonymoose || 02/25/2006 07:55 || Comments || Link || E-Mail|| [6457 views] Top|| File under:
Home Front: WoT
WSJ: The Ports of Gall
"I also believe that winning the war on terror will not happen by military strength alone. This is fundamentally about America's values and leadership. . . . The idea of winning hearts and minds has been derided by some. But I don't think that we can overlook its singular importance. . ."

-- Senator Hillary Rodham Clinton, February 25, 2004

In Mrs. Clinton's "hearts and minds" crusade, this will not go down as a good week. A United Arab Emirates government allied with America, that provides a Persian Gulf base for U.S. military operations, and that was the first Middle Eastern country to join the U.S. Container Security Initiative, has been rewarded with Congressional demagoguery that a company it owns can't be trusted to manage commercial operations in U.S. ports. With Mrs. Clinton herself leading the jeers.

And why? For no other reason than that it would be an Arab-owned company. If it is "foreign" ownership that's alarming, the same politicians would also be denouncing the Chinese, Singaporean and British companies that already manage some U.S. port operations. So the message that all Arabs need not apply comes through loud and clear.

Is Dubai an ally and trading partner, or a nest of terrorists? By the way, to make this argument does not mean we are accusing critics of racism. We are accusing them of error, not to rule out stupidity. These columns have long supported profiling young Middle Eastern-looking men in airport screening, for example, as a way of reducing the odds of another 9/11. But Mrs. Clinton was absolutely correct to note back in 2004 that to win the war on terror we need Arab and Muslim allies. And trashing friends who are engaging in legitimate commercial transactions is not a good way to keep those allies.

It is also not a good way to convince the world that we mean what we say about free trade and investment. The port-management business is dominated by non-American companies in part because high labor costs drove U.S. firms out of the business. That's also in part the handiwork of the International Longshoremen's Association, an affiliate of the protectionist AFL-CIO.

And, lo, the New York Sun reported this week that "nearly every politician who has been at the forefront of the opposition to the Dubai deal is on the receiving end of some Longshoreman largesse" in the form of campaign contributions. They include New York Representatives Peter King (R), Jerry Nadler (D) and Vito Fossella (R) and Senators Clinton, Robert Menendez (D., N.J.), Chuck Schumer (D., N.Y.), Chris Dodd (D., Conn.) and Barbara Boxer (D., Calif.).

usual cause, usual suspects.
Posted by: Captain America || 02/25/2006 12:08 || Comments || Link || E-Mail|| [6458 views] Top|| File under:
Iraq
WF Buckley Counsels Defeat in Iraq
[T}the administration has, now, to cope with failure. It can defend itself historically, standing by the inherent reasonableness of the postulates. After all, they govern our policies in Latin America, in Africa and in much of Asia. The failure in Iraq does not force us to generalize that violence and anti-democratic movements always prevail. It does call on us to adjust to the question, What do we do when we see that the postulates do not prevail -- in the absence of interventionist measures (we used these against Hirohito and Hitler) that we simply are not prepared to take?

It is healthier for the disillusioned American to concede that in one theater in the Mideast, the postulates didn't work. The alternative would be to abandon the postulates. To do that would be to register a kind of philosophical despair. The killer insurgents are not entitled to blow up the shrine of American idealism.

Mr. Bush has a very difficult internal problem here because to make the kind of concession that is strategically appropriate requires a mitigation of policies he has several times affirmed in high-flown pronouncements. His challenge is to persuade himself that he can submit to a historical reality without forswearing basic commitments in foreign policy.

He will certainly face the current development as military leaders are expected to do: They are called upon to acknowledge a tactical setback, but to insist on the survival of strategic policies.

Yes, but within their own counsels, different plans have to be made. And the kernel here is the acknowledgment of defeat.


Who's been defeated? Someone we know? Zarqawi? Saddam? The late, unlamentable Uday?

Oh. Us.

Mr. Buckley, you seem like a smart fella. Act like one. Get your head out of the sand and look around. In three short years we've removed a heinous dictator, whacked his evil spawn sons, put a nasty insurgency on the run, and helped a people fashion a state that has potential to grow into a real first -- an Arab democracy. You've fallen victim to the sort of shallow, day-by-day, short-term thinking that you normally lampoon.

We've done all this at the cost of 2,000 lives (every one of them blessed), money that in relative terms is somewhere between chump-change and modest, and at a political cost that both at home and abroad is near-zero. Why near-zero? Face it: were the French ever going to love us? Were the Germans ever going to follow us? Were the Spanish ever going to grow a spine when the chips were down? No. So the Europeans don't love us. How is that different than five years ago?

And at home, the Democrats have allowed the moonbat wing of their party to drive out millions of sensible voters. That would have happened regardless, because the moonbats have an agenda that is a mile long. Their agenda is one of control, and without a war in Iraq, they would have found other wedges to drive into our society. You've been fighting them a long time, Bill, you should know that.

Victory sometimes is dramatic: a surrender of a foreign power on one of our battleships anchored in the harbor of their captial city. Victory isn't always dramatic. This is one of those times. The destruction of the shrine in Samarra is a short-term setback. The long-term favors us in dozens of ways. We're going to see a decent Iraq out of this (or alternately, a decent Kurdistan and a cordoned-off lower Iraq). There are millions of Iraqis who want that, and as long as we keep someone from putting his boot on their necks in the next year or two, that's what they'll get.

We're winning, Bill. Look again.
Posted by: Nimble Spemble || 02/25/2006 11:23 || Comments || Link || E-Mail|| [6469 views] Top|| File under:
Home Front: Culture Wars
2nd Item
(Fire Island, NY) -- The Right Reverend Percy Dovetonsils III, Bishop Suffragan for the Diocese of Fire Island, Provincetown and San Francisco, today called for the beheading of the entire editorial staff of Catholic Monthly for publishing a cartoon in which Jesus of Nazareth is depicted as being the "Son of God."

The cartoon, published in the October 12, 2005 edition of the magazine, and titled "Jesus Raising Lazarus from the Dead," shows a halo-crowned Jesus miraculously bringing Lazarus back to life. In contemporary Episcopalian theology, all references to religion, miracles, holiness, God, and the Bible are considered to be blasphemous -- distracting believers from more important religious priorities such as promoting same-sex marriage and voting rights for illegal immigrants.

"The pictorial representation of the alleged divinity of the notorious Jewish political leader variously known as Jesus, the Son of Man, and the Son of God is deeply offensive to all progressive-minded Episcopalians," said Bishop Dovetonsils this morning at the annual Solidarity Breakfast of the anti-1st Amendment lobbying group, Episcopalians Against Christianity. Bishop Dovetonsils, wearing a stunning mauve DKNY robe and mitre designed by LaCroix, then said that it was the duty of all Episcopalians to heed the call to jihad as long as they can work it around political marches, cocktails at the country club, and their weekly squash games.
Posted by: Anonymoose || 02/25/2006 10:21 || Comments || Link || E-Mail|| [6466 views] Top|| File under:
Who's in the News
63
[untagged]
Bookmark
E-Mail Me
The Classics
The O Club
Rantburg Store
The Bloids
The Never-ending Story
Thugburg
Gulf War I
The Way We Were
Bio
Merry-Go-Blog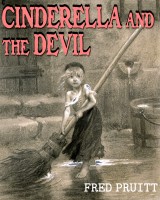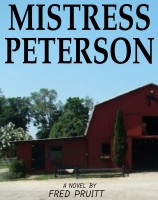 On Sale now!


A multi-volume chronology and reference guide set detailing three years of the Mexican Drug War between 2010 and 2012.

Rantburg.com and borderlandbeat.com correspondent and author Chris Covert presents his first non-fiction work detailing the drug and gang related violence in Mexico.

Chris gives us Mexican press dispatches of drug and gang war violence over three years, presented in a multi volume set intended to chronicle the death, violence and mayhem which has dominated Mexico for six years.
Click here for more information


Meet the Mods
In no particular order...


Steve White
Seafarious
Pappy
lotp
Scooter McGruder
john frum
tu3031
badanov
sherry
ryuge
GolfBravoUSMC
Bright Pebbles
trailing wife
Gloria
Fred
Besoeker
Glenmore
Frank G
3dc
Skidmark
Alaska Paul



Better than the average link...



Rantburg was assembled from recycled algorithms in the United States of America. No trees were destroyed in the production of this weblog. We did hurt some, though. Sorry.
3.236.214.224

Help keep the Burg running! Paypal: