Home Front: Politix
Finita La Commedia
h/t Instapundit


I'm not normally given to hyperbole, but it's all over for the Republican party as we know it and hence all over for the United States of America as we know it. The Reagan period now looks like a blip. Only once has a Republican presidential candidate won the popular vote in 24 years.

We've lost when we were the incumbent party and the economy was perceived to be doing badly; we've lost when we were the challenger party when the economy was doing even worse.

In future, our elections will be like those in Britain or New York. We will be presented with a choice between a statist liberal and an out-there uber-liberal. And with the uber-liberal enjoying the full backing of the media and Hollywood, it'll by no means be an easy win for the ordinary Mike Bloomberg or David Cameron-style liberal, who will be portrayed as a heartless plutocrat if he happens to come from money, or as a hopeless rube if he happens to come from nowhere.
Posted by: g(r)omgoru || 11/08/2012 14:31 || Comments || Link || E-Mail|| [6500 views] Top|| File under:
20 things that went right on Election Day
Excerpting the top 10:


1. Republicans retained control of the U.S. House of Representatives.

2. Voters in Alabama, Montana, and Wyoming all passed measures limiting Obamacare.

3. Tea Party candidate Ted Cruz, one of the conservative movement's brightest rising stars, overcame establishment GOP opposition to clinch a U.S. Senate victory in Texas.

4. Corruptocrat Beltway barnacle Rep. Pete Stark was finally kicked out of office in California.

5. Despite entrenched teachers' union opposition, a charter school initiative in Washington state triumphed.

6. Despite entrenched Big Labor support, a radical collective bargaining power grab in Michigan failed.

7. Oklahoma voters said no to government race-based preferences in college admissions, public contracting, and government hiring.

8. Montana voters said no to boundless benefits for illegal aliens.

9. Washington state approved taxpayer-empowering limitations on its state legislature's ability to raise taxes.

10. For the first time since Reconstruction, the GOP won control of the Arkansas state house.
Posted by: badanov || 11/08/2012 00:00 || Comments || Link || E-Mail|| [6511 views] Top|| File under:
Mrs.Malkin: Conservatives must stand tall
An excerpt:


We have so much to be proud of tonight:

*Diligent Tea Party activists grew the limited government movement and organized -- producing winning candidates across the country at the local, state, and national levels.

*A new generation of citizen activists online helped contribute to the vigilant policing of media bias and White House lies on everything from Fast and Furious to Solyndra to Benghazi.

*Conservative women pushed back more forcefully than ever against Democrat femme-a-gogues and Planned Parenthood promoters.

*Small business owners, Republican blue-collar workers, minority conservatives, young conservatives, religious liberty advocates, and growing numbers of Hollywood conservatives all stood up and made their voices heard.

Once again, we have our work cut out for us. We lost this election, but we still live in the greatest country on the planet and we still have many ways to fight for and defend it.

My counsel to you tonight: Please, do not be bitter. Do not fall prey to the Beltway blame game. Do not get mired in small things. Do not become vengeful creatures like our political opponents who voted out of spite instead of love of country.

We still have boundless blessings to count -- and to secure.

I remain a proud, unrepentant believer in the American Dream. And I know you do, too. Freedom will endure because we will keep fighting for it. We can't afford not to, friends.

Earlier this evening, when many conservatives on Twitter started despairing, I quoted from Psalm 46:10. Elections come and go. Faith endures:

He says, "Be still, and know that I am God;
I will be exalted among the nations,
I will be exalted in the earth."

Chins up. Stand tall. We'll fight again tomorrow.
Posted by: badanov || 11/08/2012 00:00 || Comments || Link || E-Mail|| [6467 views] Top|| File under:
Courage for the Long War Ahead
On November 6, the people of the United States rejected President Barack Obama. And re-elected him to a second term in office.

Though Obama failed to win a majority in the popular vote--and may even have lost the popular vote outright--he won enough votes in the Electoral College to claim victory. The same constitutional peculiarity that brought George W. Bush into office in 2000 may have returned Obama to the White House.

The voters also re-affirmed the results of the historic Tea Party election of 2010, returning Republicans to power in the House of Representatives. And yet the voters also retained Democrats in control of the Senate, preserving the results of the anti-war wave election of 2006.

The U.S. Congress is now divided between two parties whose members were elected on platforms of protest, each determined to stop the other from pursuing its policies.

In the days that follow, great efforts will be spent on explaining the results as consequences of many factors, big and small.

Perhaps Obama would have lost if not for Hurricane Sandy. Perhaps Romney would have won if he had fought harder over Benghazi or pushed back against personal attacks. Perhaps the GOP is out of touch with the country's changing mores and demographics. Perhaps Democrats have not yet reckoned with fiscal reality.

Both sides lost. The American people, in effect, handed a vote of no confidence to Washington.

Posted by: Au Auric || 11/08/2012 00:00 || Comments || Link || E-Mail|| [6513 views] Top|| File under:
India-Pakistan
Army's concerns
[Dawn] AS the country digests the army chief's latest foray into, strictly speaking, non-military matters, it appears that Gen Kayani


... four star general, current Chief of Army Staff of the Mighty Pak Army. Kayani is the former Director General of ISI...


's comments on Monday were directed at his prin-cipal constituency: the armed forces itself. The discomfort within the rank and file and the leadership too in recent weeks is not very difficult to fathom. Mehrangate, the NLC scam, inquiries into a luxury resort in Lahore, and myriad other questions about the army's political role and management of security affairs have all combined to probably create a sense of siege. For an institution as proud and domestically predominant as the army has been over the decades, it may well be bewildering to be subjected to the kind of scrutiny and commentary that non-uniformed leaders have long been used to. So Gen Kayani's words — targeted as they appear to have been against the judiciary and sections of the media, and not really the civilian

politicians

hip — were probably intended to allay concerns within the armed forces that somewhat legitimate criticism of narrow problems, from the army's perspective, were growing into wanton and gratuitous criticism of the entire institution.

Questionable as the army's concerns may be — those never subjected to intense scrutiny will always resist a changing order — it is perhaps a sign of the times, and a good one at that, that the army chief chose tough words instead of strong action. In eras past, a discreet phone call or a public swipe would have been enough to tamp down criticism and make unwanted investigations disappear. So perhaps in time, even the dubious use of the ISPR to put out such controversial statements will be a practice curbed.

For the long road to civilian control of the state to be travelled, however, one of the key elements is the question of who determines the 'national interest'. Gen Kayani was correct in saying that "no individual or institution has the monopoly to decide what is right or wrong in defining the national interest" and that it should emerge through a "consensus". But in truth, it must go much further than that in a truly democratic polity. While other institutions do have some role to play, the central pivot has to be the civilian leadership that represents the will of the people through parliament. It cannot and must not be forgotten that the internal and external instability the country faces today is largely rooted in policies pursued by the army itself in the name of the national interest. But if a few court cases and investigations so unsettle the armed forces, can they really be willing to cede control of the 'national interest'?

Posted by: Fred || 11/08/2012 00:00 || Comments || Link || E-Mail|| [6468 views] Top|| File under: Govt of Pakistan
Religion and politics
[Dawn] RELIGIOUS extremism has come under discussion in numerous forums as incidents of violence and terrorism have increased in recent years reflecting negatively on what many claim to be Pakistain's Islamic identity. This has left people confused because whatever is done is in the name of religion. Yet the situation is getting worse.

Has it to be so? Created as a homeland for the

Moslem

s of the subcontinent as a result of a political struggle spearheaded by secular leaders, Pakistain was soon after its birth hijacked by elements who have used Islam as a lever to gain control over society and the state. These were parties that had vociferously opposed the creation of Pakistain.

Weak and lacking in confidence, the

politicians

hip, that constantly denied its support for a theocratic state, went on the defensive. Without the vision to anticipate what its weak stance would lead to, the

Moslem

League went all out to champion the cause of Islam in public life. The Objectives Resolution adopted by the Constituent Assembly in 1949 was the first demonstration of this weakness. This in due course succeeded in creating rifts between the

Moslem

majority and those who follow other faiths.

In 1974, Z.A. Bhutto, a supposedly liberal and secular leader, finding himself on a weak political wicket didn't hesitate to play the religion card. He declared the Ahmadis non-

Moslem

, thus arrogating to the state the privilege of deciding who is or is not a

Moslem

. Yet he could not save his political career or his life.

This is not how it was supposed to be. When the Pakistain resolution of 1940, that conceptualised 'independent states' as a homeland for the

Moslem

s, was adopted it was clearly stated: "Adequate, effective and mandatory safeguards should be specifically provided in the constitution for minorities in these units and in these regions [where the

Moslem

s are in a majority] for the protection of their religious, cultural, economic, political, administrative and other rights and interests in consultation with them...."

In his Aug 11, 1947 inaugural speech to the Constituent Assembly, the Quaid-e-Azam said, "You are free; you are free to go to your temples, you are free to go to your mosques or to any other place of worship in this State of Pakistain. You may belong to any religion or caste or creed -- that has nothing to do with the business of the state... We are starting with this fundamental principle that we are all citizens and equal citizens of one state...."


That was then; the past is a different country.

Then what went wrong? Why do non-

Moslem

s feel so insecure in a state whose founding fathers had promised them full protection? They suffer discrimination in jobs and education, have spurious charges of blasphemy levelled against them, their young daughters are

kidnapped

and forcibly converted, many are targeted and as a result those who can are fleeing this country.

Even though the vast majority disapproves of these ways it lacks the strength and courage to speak out because the state provides no security to its citizens be they of any faith. As a result many non-

Moslem

s live in fear. The report of the National Commission on Peace and Justice documenting the contents of our school textbooks establishes how the authorities actively promote hatred against other faiths. This religion-bashing has vitiated the socioeconomic atmosphere for the minorities and reinforced the mullah elements' drive to gain control over society.

It is time we addressed this issue before it is too late and the irrational

faceless myrmidons

take total control of state policies. In a consultation organised by the Pakistain Institute of Labour Education and Research recently, members of non-

Moslem

communities objected to their being referred to as 'minorities'. They felt it symbolised a discriminatory and exclusivist approach that separated them from the mainstream and thus negated the equal status that Article 25 of the constitution grants them. Although the basic law spells out many safeguards for the rights of non-

Moslem

s, the Pakistain Penal Code has provisions which militate against these safeguards.

In the present situation, the religious parties have plenty of space to promote their agendas of exclusivity. A section of the electronic media has played a disgusting role in the whole affair. They have fanned the fires of hatred against minorities by giving undue publicity to the hate-mongers in the name of promoting Islam. Has anyone pondered the real motives?

Asghar Ali Engineer, an Indian social activist, who has investigated scores of communal riots in India, once told me that without fail he has found an economic motive behind every act of violence in the name of religion. Sometimes, title to land was at stake. At other times business rivalry or employment was the causative factor. In our case political power is also the coveted goal.

In this context the move by former senator Iqbal Haider to form a democratic and non-party platform to promote secularism is a significant one. In its inaugural declaration the forum spoke of creating public awareness about secularism and the need to remove distortions in laws by approaching

politician

s, state functionaries, the media and trade unions to facilitate a new narrative of Pak nationhood based on social justice for all.

This is not an easy task but the former senator has committed supporters. So far the going has been slow. Until the forum is broadened into a mass movement it will not make any impact. The absence of this awareness has allowed the obscurantists to take centre stage.

Posted by: Fred || 11/08/2012 00:00 || Comments || Link || E-Mail|| [6466 views] Top|| File under: Govt of Pakistan
International-UN-NGOs
Next IPCC report will 'scare the wits out of everyone'
Former UN Official says climate report will shock nations into action
John Gardner writes in with an entry from the "worse than we thought" department:

The IPCC seems to be pre-empting the growing skeptical science by preparing to issue an 'its even worse than we thought' report in 2013, according to a report in the Australian newspaper.

"The Brisbane Times', which quotes Ivo De Boer, the UN climate chief during the 2009 Copenhagen talks. He is quoted "That report is going to scare the wits out of everyone,"


Only of those who believe junk science, so that's ok.

Mr De Boer said in the only scheduled interview of his visit to Australia.

"I'm confident those scientific findings will create new political momentum."

Read more:
Posted by: tipper || 11/08/2012 01:43 || Comments || Link || E-Mail|| [6506 views] Top|| File under:
Israel-Palestine-Jordan
Israel On The Roulette Table
[Ynet] Obama created tense relations with Netanyahu by choosing Cairo over Jerusalem

Secretly, Netanyahu would have like to see Romney in the White House. People, like countries, have a tendency to connect to those who smile at them. Netanyahu would have loved to help Romney get elected and get rid of Obama's bitterness and the tense relations. But the Israeli prime minister never went public with these wishes.

Despite what his opponents claim, Netanyahu did not bet on Romney. The PM is not the gambling type (even though Sheldon Adelson, one of his biggest donors, is a gaming tycoon). You cannot accuse Netanyahu of being hesitant and unable to make decisions and at the same time allege that he is a wild gambler who takes risks.

Netanyahu did not create the tension with Obama. We should not confuse the victim with the rapist. It was Obama who chose to Cairo over Jerusalem; it was Obama who was photographed with his legs on the table while speaking with Netanyahu over the phone; and it was Obama who coerced Netanyahu into freezing construction in the settlements.

Obama's first term as president was problematic not only for Netanyahu, it was problematic for the entire State of Israel. The official support continues, but the fondness has vanished. Regardless of his relations with Netanyahu, Obama viewed Israel as a burden in the Middle East rather than a strategic asset.

On Wednesday Netanyahu will be accused of gambling on our future. If Romney would have won people would have talked about Netanyahu's luck, but since Obama won, Netanyahu will be accused of jeopardizing Israel's strategic ties with the US. The slogans are ready, as are the banners.

Perhaps a different prime minister would have been able to sustain a better relationship between Jerusalem and Washington, but the only gambler here was Obama, the president who put Israel on the roulette table four years ago and dreamt of winning the jackpot. The results, by the way, are not that great.
Posted by: trailing wife || 11/08/2012 00:00 || Comments || Link || E-Mail|| [6464 views] Top|| File under:
Home Front: Culture Wars
Vengeance
An excerpt:


I quote the President in the broader Biblical context because BHO has claimed Christianity. It's one thing to screw up and be vengeful; that is sin. It's another to be caught up in a moment, and blurt something, as I'm sure apologists will contend.

It's quite another to actively encourage others to sin, for a Christian. I should hope that the good President would repent of his remark, and do so publicly.

Not holding my breath. Also, hoping nobody asks me for my opinion of the state of BHO's Christianity, as I'm not a qualified judge. Also escaping certainty; that the fuller context offered from Deuteronomy here relates at all to Obama's supporters. I'm just pointing out some dots; you're free to connect as desired.
Posted by: badanov || 11/08/2012 00:00 || Comments || Link || E-Mail|| [6478 views] Top|| File under:
Who's in the News
44
[untagged]
5
Govt of Pakistan
4
Govt of Syria
4
Arab Spring
2
TTP
2
Jamaat-e-Islami
1
al-Qaeda in Arabia
1
al-Qaeda
1
Hezbollah
1
Jamaat-e-Ulema Islami
1
Lashkar-e-Islami
1
PFLP-GC
1
Sipah-e-Sahaba Pakistan
1
Taliban
1
Ansar Dine
1
al-Shabaab
1
Boko Haram
Bookmark
E-Mail Me
The Classics
The O Club
Rantburg Store
The Bloids
The Never-ending Story
Thugburg
Gulf War I
The Way We Were
Bio
Merry-Go-Blog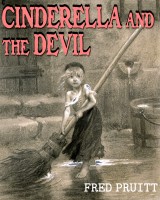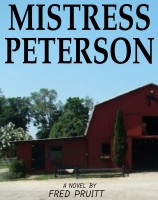 On Sale now!


A multi-volume chronology and reference guide set detailing three years of the Mexican Drug War between 2010 and 2012.

Rantburg.com and borderlandbeat.com correspondent and author Chris Covert presents his first non-fiction work detailing the drug and gang related violence in Mexico.

Chris gives us Mexican press dispatches of drug and gang war violence over three years, presented in a multi volume set intended to chronicle the death, violence and mayhem which has dominated Mexico for six years.
Click here for more information


Meet the Mods
In no particular order...


Steve White
Seafarious
Pappy
lotp
Scooter McGruder
john frum
tu3031
badanov
sherry
ryuge
GolfBravoUSMC
Bright Pebbles
trailing wife
Gloria
Fred
Besoeker
Glenmore
Frank G
3dc
Skidmark
Alaska Paul



Better than the average link...



Rantburg was assembled from recycled algorithms in the United States of America. No trees were destroyed in the production of this weblog. We did hurt some, though. Sorry.
44.200.171.74

Help keep the Burg running! Paypal: