Our Man In Cairo
David Ignatius:
Morsi and his Brotherhood followers are on a power trip after decades of isolation and persecution. You could see that newfound status when Morsi visited the United Nations in September and even more so during the diplomacy that led to last month's cease-fire in Gaza, brokered by Morsi and Secretary of State Hillary Clinton. The Brotherhood leaders had gone from outcasts to superstars, and they were basking in the attention.

Morsi's unlikely role as a peacemaker is the upside of the "cosmic wager" Obama has made on the Muslim Brotherhood. It illustrates why the administration was wise to keep its channels open over the past year of post-revolutionary jockeying in Egypt.

But power corrupts, and this is as true with the Muslim Brotherhood as with any other group that suddenly finds itself in the driver's seat after decades of ostracism. Probably thinking he had America's backing,


Golly, why would he think that?

He didn't. He knew that Mr. Obama could be caught in a bind and hence wasn't going to do a damn thing to his newest, bestest friend in Egypt

. Morsi overreached on Nov. 22 by declaring that his presidential decrees were not subject to judicial review. His followers claim that he was trying to protect Egypt's revolution from judges appointed by Hosni Mubarak.


Not Egypt's revolution, but certainly the Brotherhood's...

But that rationale has worn thin as members of Morsi's government resigned in protest, thousands of demonstrators took the streets and, ominously, Muslim Brotherhood supporters began counterattacking with rocks, clubs and metal pipes.

Through this upheaval, the Obama administration has been oddly restrained. After the power grab, State Department spokesman Victoria Nuland said: "We call for calm and encourage all parties to work together and call for all Egyptians to resolve their differences over these important issues peacefully and through democratic dialogue." Not exactly a thundering denunciation.

The administration's rejoinder is that this isn't about America. Egyptians and other Arabs are writing their history now, and they will have to live with the consequences. Moreover, the last thing secular protesters need is an American embrace. That's surely true, but it's crazy for Washington to appear to take sides against those who want a liberal, tolerant Egypt and for those who favor sharia. Somehow, that's where the administration has ended up.
For a lesson in the dangers of falling in love with your client, look at Iraq: U.S. officials, starting with President George W. Bush and Gen. David Petraeus, kept lauding Iraqi Prime Minister Nouri al-Maliki, despite warnings from many Iraqis that he was a conspiratorial politician who would end up siding with Iran. This misplaced affection continued into the Obama administration: Even after the Iraqi people in their wisdom voted in 2010 to dump Maliki, the United States helped him cobble together enough support to remain in power. Arab observers are still scratching their heads trying to understand that one.

It's quite simple. Humans as a rule prefer the status quo. Liberals, despite the label, are even more attached to the known knowns; that's why the Cold War went on far longer than it should have, and why Western educated thugs have it far over your garden-variety, non-Islamic 'revolutionary'.

When assessing the turbulent events in the Arab world, we should remind ourselves that we're witnessing a revolution that may take decades to produce a stable outcome. With the outcome so hard to predict, it's a mistake to make big bets on any particular player. The U.S. role should be to support the broad movement for change and economic development and to keep lines open to whatever democratic governments emerge.

America will help the Arab world through this turmoil if it states clearly that U.S. policy is guided by its interests and values, not by transient alliances and friendships. If Morsi wants to be treated as a democratic leader, he will have to act like one.


What if he merely wants to be treated as the new caliph of the revived caliphate?
Posted by: Pappy || 12/10/2012 00:00 || Comments || Link || E-Mail|| [10794 views] Top|| File under: Muslim Brotherhood
Home Front: Politix
Is Rice really so bad?
The Republicans' opposition to Susan Rice's potentially becoming the next secretary of state is pretty hard to understand.

It wasn't long ago that Republicans were all for a different black woman named Condoleezza Rice taking the same job -- is the GOP just bigoted about the name Susan?

Republicans' stated objections to Rice make no sense. They complain that she's "dishonest" and "incompetent," to which she could easily respond, Well, duh, that's why I work for the government.


Frank J Fleming at his best....RTWT



Posted by: whitecollar redneck || 12/10/2012 00:00 || Comments || Link || E-Mail|| [10795 views] Top|| File under:
International-UN-NGOs
UN Hunting Season
[Ynet] PA closely following Israel's response to European condemnations over settlement building

November and December have always been difficult months for the Jews dating back almost to the UN's inception. The General Assembly has been passing insane anti-Israel resolutions during these months since way before the Six Day War conquests, and always with a vast majority. On December 10, 1949 the UNGA adopted an Australian resolution to internationalize Jerusalem. Foreign Minister Moshe Sharett, the leftist member of Ben-Gurion's government, immediately declared "I do not see a force in this world that can prevent the realization of Jerusalem's historic destiny to become the capital of Israel."

Jerusalem has been our capital for the past 64 years, thank God. Regrettably, there are no foreign embassies in Jerusalem, but the famous Israeli sun continues to shine. We have learned to live with the UN's animosity and even find comfort in the fact that the most painful UN votes are a moderate alternative to the pogroms of yesteryear. Today's Israel haters can't harm us physically, so they organize UN votes against us.

In early December 1969 the General Assembly voted in favor of a resolution that called on Israel to allow the Paleostinian refugees to return to their homes at once.

Britannia

and

La Belle France

abstained. Did we return the refugees? Does anyone even remember that resolution?

"The Arabs have hijacked the UN," Israel's UN ambassador Chaim Herzog said in 1976 after the General Assembly adopted a report submitted by a special committee which gave Israel an ultimatum -- withdraw from all the territories within six months and establish a Paleostinian state in the West Bank and

Gazoo

.

Today, our situation in the international arena is still grim, but the state of our resilience is even worse. In 1949, when the UN objected to Israel's annexation of west Jerusalem, it was criticized by both the coalition and the opposition. When it compared Zionism to racism in 1975, no one blamed the government. The sense of pressure was converted into determination and defiance. The Haifa Municipality changed the name of one of the city's streets from United Nations


...where theory meets practice and practice loses...


Boulevard to Zionism Boulevard. Sixteen years later, the UN folded and annulled the decision.

The UN may also capitulate one day with regards to the construction in Jerusalem and Ma'ale Adumim. But Israel must not. If we agree to freeze construction in Jerusalem until a permanent agreement is reached, we will never be able to resume it, because the Paleostinians have shown that they have no intention of making peace with us in the next 100 years. Their main goal in life is to use the international community to obstruct Jewish construction in Jerusalem and the West Bank. Now they are closely following Israel's response to the European condemnations and are already calculating their next steps in case Israel responds hesitantly. The best way to deter them is to show that we are not dissuaded.
Posted by: trailing wife || 12/10/2012 00:00 || Comments || Link || E-Mail|| [10795 views] Top|| File under: Palestinian Authority
Olde Tyme Religion
Muslim conflicts
[Dawn] FROM the desert of the Sahel to the islands of the Pacific,

Moslem

peoples and states are today afflicted by conflicts and violence of varying dimensions and intensity.

The malicious myth propagated by Islam's adversaries is that

Moslem

s are prone to violence due to their faith and culture.

'Islamic' terrorism, militancy and extremism are the only ones to have acquired a religious sobriquet. With this simplistic explanation for every situation of conflict and violence involving

Moslem

s, it has become much easier to brush aside the legitimate interests and rights of

Moslem

states, nations and communities across the world.

It is thus essential to analyse the nature and causes of the current crises and conflicts in the Islamic world and point to the steps required to resolve them.

A first observation is that most

Moslem

conflicts are local. Whether in Cairo, Damascus


...The place where Pencilneck hangs his brass hat...


, Benghazi or Storied Baghdad


...located along the Tigris River, founded in the 8th century, home of the Abbasid Caliphate...


, these conflicts arise mainly from local political, social and economic causes. Often, if unresolved, these conflicts intensify and extend beyond their original boundaries. Broadly, such 'local' conflicts can be placed in four categories: socioeconomic, ethnic, sectarian and externally imposed. Frequently, these categories overlap.

The Arab Spring and the dramatic political changes it propelled have been the most visible manifestations of indigenous socioeconomic revolt in the Arab and

Moslem

world for decades. Even after emerging from colonial and foreign rule or tutelage, common people in the Islamic world remained quiescent under unequal rule by elites.

The genie of rising popular expectations and demands, unleashed by growing inequality, poverty and injustice and the Internet, will be difficult to put back in the authoritarian bottle. Yet, such popular revolts, as evidenced by the history of almost all 'democratic' nations, also crystallise these fault lines in societies -- class, sect, ethnicity, political affinity -- yielding a period of turbulent transition.

The "revolution (often) eats its children". Its achievements can be reversed. Stability will only come to the countries of the Arab Spring through clear political direction and rapid economic growth.

Ethnic differences and diversity are another cause of the current conflicts within

Moslem

states. The Kurds, dispersed across Turkey, Iran, Iraq and Syria, have remained a source of dispute and violence especially since the demise of the Ottoman Empire. The competing loyalties among the Pakhtuns, Baloch, Azeris and similar ethnic communities within and across Islamic states create difficulties in the governance of these states and complicate interstate relationships. These ethnic issues require equitable and wise domestic and regional solutions to be promoted by governments of the concerned states.

A third and disturbing cause of conflict in the

Moslem

world is growing sectarianism. The modern incidence of violence between the Sunni and Shia communities dates back to the success of the Islamic Revolution in Iran. Soon after, the anti-Soviet war in Afghanistan, supported by ( Zia-ruled) Pakistain, the US, Soddy Arabia


...a kingdom taking up the bulk of the Arabian peninsula. Its primary economic activity involves exporting oil and soaking Islamic rubes on the annual hajj pilgrimage. The country supports a large number of princes in whatcha might call princely splendor. When the oil runs out the rest of the world is going to kick sand in their national face...


and others, saw the rise of Sunni militancy.

The years after the end of the anti-Soviet war in Afghanistan witnessed the first round of Sunni-Shia violence in Pakistain, mostly financed and sponsored by outside powers. Pakistain remains afflicted by this menace of sectarian violence. But the sectarian divide has now emerged as a strategic issue, with implications that go well beyond the

Moslem

world.

Today, Shia 'power', wielded by Iran, Iraq, Alawite Syria and Hezbollah in

Leb

is ranged against Sunni states -- Turkey, Saudi Arabia, Qatar, Egypt -- in the battle for Syria. The latter are supported by the US and Europe. The outcome will determine the balance of power in West Asia. This sectarian contest obviously has further weakened the ability of

Moslem

states to promote pan-Islamic objectives.

These pan-Islamic objectives would normally be to protect and promote

Moslem

communities and groups which face discrimination, oppression and violence from non-

Moslem

sources. The most celebrated Islamic cause is to restore the legitimate rights of the Paleostinian people and secure Israeli withdrawal from the occupied Arab territories, including (East) Jerusalem. Due to internal fissures and weaknesses, the ability of the Arab and Islamic world to secure this 'sacred' goal in Paleostine and Al Quds has progressively declined.

Inevitably, the political space has been increasingly occupied by

bully boyz

on both sides, neither of which wants the internationally prescribed two-state solution to the Arab-Israeli conflict. The recent

Gazoo

skirmish may presage a wider conflict which may draw in not only the West Bank Paleostinians but also neighbouring Arab states.

Two decades ago, the cause of

Kashmire

used to enjoy equal billing with Paleostine on the Islamic agenda. Today, not even Pakistain mentions the 'K' word in its speeches at the UN. Yet,

Kashmire

will continue to see violence because of the refusal of its people to accept Indian rule and inevitably force itself on the Islamic and Pak agendas.

There are several other situations of

Moslem

s being oppressed in non-

Moslem

states, most recently the Rohingyas in Myanmar. The Islamic countries have yet to develop effective diplomatic mechanisms to offer aid and protection to such oppressed

Moslem

minorities in non-

Moslem

states.

The creation of Bin Laden's Al Qaeda was the violent response of Arab and

Moslem

bully boyz

to the perceived injustices against

Moslem

people, especially by the West. Al Qaeda proclaimed a global and anti-Western campaign and perpetrated the 9/11 atrocity. It also was provided the 'opportunity' to fight Western armies close to home -- in Iraq and Afghanistan.

But most of Al Qaeda's violence has been directed against fellow

Moslem

s, especially in Pakistain, but also in Yemen, Saudi Arabia and now in Mali. Worse yet, Al Qaeda's actions and pronouncements have been utilised by adversaries to portray every

Moslem

militancy as terrorism. Thus, all Kashmiri

jihad boy

groups have been depicted as terrorists, although most of them did not have affiliations with Al Qaeda.

However,


it's easy to be generous with someone else's money...


it is clear that such 'labelling' is expedient for the West (also known as the "international community"). Mullah Omar
... a minor Pashtun commander in the war against the Soviets who made good as leader of the Taliban. As ruler of Afghanistan, he took the title Leader of the Faithful. The imposition of Pashtunkhwa on the nation institutionalized ignorance and brutality in a country already notable for its own fair share of ignorance and brutality...
and most Taliban leaders and groups were placed on the US and Security Council 'terrorism list'. Once it was clear that negotiations would be needed with them, a concerted effort was made to take 'cooperative' Taliban off the list. Since the Haqqani 'network' is seen to be non-cooperative, it has been recently placed on the terrorism list. Pakistain was asked in the past to kill or capture the Afghan Taliban leadership; now it is being asked to release them to expedite negotiations.

Some general conclusions can be drawn from this analysis. First, economic and social development is essential to resolve most

Moslem

conflicts and must be the first priority. Second, a much greater effort is required to explain and project the real nature and causes of various 'local' conflicts. These should not be allowed to be tarred with the Al Qaeda brush.

Third,

Moslem

states need to overcome the sectarian and ethnic divisions which will further weaken them, individually and collectively. Fourth, external (non-

Moslem

) intervention or involvement in a

Moslem

conflict is unlikely to prove positive in the long term. Solutions would be best promoted by the concerned

Moslem

parties themselves. Finally, the Islamic Conference (OIC) must be awakened from its slumber to serve its prescribed role as the vehicle for Islamic cooperation.

Posted by: Fred || 12/10/2012 00:00 || Comments || Link || E-Mail|| [10795 views] Top|| File under:
Syria-Lebanon-Iran
A relatively rational Iran?
From The New York Times Haaretz:
The question of whether Iran is a rational player has for some time been a critical focus of international discussion about how to respond to Tehran's nuclear program. In Israel and abroad, those who oppose attacking Iran's nuclear sites highlight the rationality of the Islamic Republic's leadership -- something they say suggests that deterrence can be relied upon if and when Iran finally possesses nuclear weapons. Those who support targeting Iran's nuclear sites claim, among other things, that there is a big question mark regarding the degree of rationality of the Iranian leadership. As a result, they say, it would be difficult, if not impossible, to deter Iran's leaders from eventually using nuclear weapons against Israel.

Since the 1979 Islamic revolution, and particularly during the Iran-Iraq war of 1980-88, Iran has proven that it is more often driven by pragmatic policy considerations than by ideology-based decision making. However, the Iranians have not always judged correctly the reactions of their opponents, nor do they appear to be as risk-averse as Western countries, even when the lives of their own people are at stake. A question mark about the soundness of Iran's judgment arose last year with the attempt on the life of the Saudi ambassador to Washington - an act that, if carried out, could have led to war with the United States.

It's possible that Iran would act against Israel, despite the risks to its own survival, for two main reasons. The first is the central role of religious-messianic considerations among the Iranian leadership. The second reason is that this regime has pledged itself to Israel's annihilation and is acquiring the means to accomplish it. The question whether the Iranians are rational seems to split Israeli decision-making circles.

When using the term "rationality," one needs to recognize that it can have a relative component - for example, two rational actors could reach different conclusions when faced with the same circumstances and data. Human beings, including leaders, are often hard pressed to choose between alternatives and may be influenced by ideology, intuition, culture and political and institutional biases. Iranian leaders thus could be no less rational than their Israeli or American counterparts, but may reach different conclusions when confronting the same circumstances.

Thus, even if we assume that Iran is a rational actor, it is difficult to understand the calculations that guide its leadership, and to predict its decisions and behavior in crisis situations. In addition, there is incomplete information about the decision-making process in Iran, as well as the quality of information that the supreme leader enjoys.

For reasons besides the degree of rationality of the Iranian regime, political factors, geographical proximity and technological issues will also complicate the stability of a future mutually deterrent environment between Israel and Iran. There is also the possibility that Iranian nuclear weapons could be used without the explicit intention of the leadership. Iran has not yet institutionalized its nuclear doctrine and system of operations and has a history of a defective chain of command that could lead to unauthorized use. The first years after achieving nuclear capability are the most dangerous and portend crises, which can be accompanied by the threat of escalation because of the temptation of others to destroy the capability as long as it is nascent, and the possibility of using it in a conventional conflict (use it or lose it ).

There is a need for further examination of scenarios in which Iran eventually becomes nuclear, even if doing so would be interpreted by some as accepting a nuclear Iran. It is insufficient to consider Iran's rationality in terms of either yes or no. Rather, we must seek insight into Iranian nuclear decision making based on its own sense of rationality. This effort could help us identify essential preparations and arrangements on our part that are not yet being considered.
Posted by: Pappy || 12/10/2012 00:00 || Comments || Link || E-Mail|| [10794 views] Top|| File under:
Who's in the News
46
[untagged]
5
Govt of Syria
3
Govt of Pakistan
3
Palestinian Authority
2
Arab Spring
2
Hamas
1
Muslim Brotherhood
1
al-Qaeda in Pakistan
1
Jamaat-e-Islami
1
Govt of Iran
1
Commies
1
Ansar Dine
Bookmark
E-Mail Me
The Classics
The O Club
Rantburg Store
The Bloids
The Never-ending Story
Thugburg
Gulf War I
The Way We Were
Bio
Merry-Go-Blog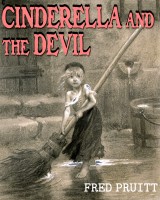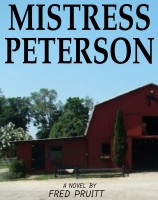 On Sale now!


A multi-volume chronology and reference guide set detailing three years of the Mexican Drug War between 2010 and 2012.

Rantburg.com and borderlandbeat.com correspondent and author Chris Covert presents his first non-fiction work detailing the drug and gang related violence in Mexico.

Chris gives us Mexican press dispatches of drug and gang war violence over three years, presented in a multi volume set intended to chronicle the death, violence and mayhem which has dominated Mexico for six years.
Click here for more information


Meet the Mods
In no particular order...


Steve White
Seafarious
tu3031
badanov
sherry
ryuge
GolfBravoUSMC
Bright Pebbles
trailing wife
Gloria
Fred
Besoeker
Glenmore
Frank G
3dc
Skidmark



Better than the average link...



Rantburg was assembled from recycled algorithms in the United States of America. No trees were destroyed in the production of this weblog. We did hurt some, though. Sorry.
3.236.143.121

Help keep the Burg running! Paypal: