-Short Attention Span Theater-
Oliver Stone calls Champ "wolf in sheeps clothing - US now Orwellian state".
The scales appear to be falling away.
An 'Orwellian state' refers to Mr. Orwell's classic Nineteen Eighty-Four. That used the Soviet Union as an allegory to the perfect totalitarian state. Since Mr. Stone is a Stalinist you'd think that an Orwellian state would suit him just fine.

Or perhaps his complaint is that Champ hasn't yet gone far enough...
Posted by: Besoeker || 12/30/2012 11:56 || Comments || Link || E-Mail|| [10797 views] Top|| File under:
Britain
Europe, wind, warming... we're slowly waking up to reality
It was the year when many long-dominant belief systems began to collapse.

There could be few more apt epitaphs for the year now ending than a recollection of the headlines in April that greeted a stark warning from the Environment Agency. Fuelled by the predictions of the climate-change-obsessed Met Office (and the the official policy, since 2007, of the similarly fixated EU) that we will have "hotter, drier summers" for decades to come, the agency foretold that the drought conditions of the early spring were likely to last "until Christmas and perhaps beyond". The prophecy was swiftly followed by the wettest late spring, the wettest summer, the wettest autumn and the wettest Christmas we have ever known -- eight months of near-continuous rain and floods amounting to England's wettest year since records began.

For many of the major stories which have long been followed by this column, 2012 has been the year when long-dominant belief systems and fondly held illusions have been conspicuously falling apart, portending a time of agonising reappraisal when familiar certainties give way to greater realism and painful rethinking.

Posted by: lotp || 12/30/2012 00:00 || Comments || Link || E-Mail|| [10794 views] Top|| File under:
Fifth Column
Thomas Friedman Op-Ed Generator
h/t Instapundit




A sample



Yesterday's news from Russia is earth-flattening, and it raises questions about whether there might just be light at the end of the tunnel. What's important, however, is that we focus on what this means on the street. The current administration seems too caught up in worrying about their own skins to pay attention to how their people are doing. Just call it missing the desert for the sand.

When thinking about the ongoing troubles, it's important to remember three things: One, people don't behave like computer programs, so attempts to treat them as such inevitably look foolish. Computer programs never suddenly set up a black market for Western DVDs. Two, Russia has spent decades as a dictatorship closed to the world, so a mindset of peace and stability will seem foreign and strange. And three, capitalism is an extraordinarily powerful idea: If ethnic conflict is Russia's glass ceiling, then capitalism is certainly its alarm clock.

Posted by: Beavis || 12/30/2012 10:45 || Comments || Link || E-Mail|| [10794 views] Top|| File under:
Home Front: Politix
2013: Time For US Strategy To Get Real
In his book Only the Paranoid Survive, Andrew Grove describes a strategic inflection point as a point in time when the balance of forces shifts from the old structure and the old ways of competing to ones. As Grove writes, successful business structures adapt and thrive. Archaic structures that fail to adapt, decline and die.

What Grove describes is precisely what the incoming Secretary of Defense and his (or her) team must do in the opening months of 2013: Recognize we've passed a strategic inflection point and adapt the armed forces to new realities, fiscal and military, while extracting real $ savings in the process. After all, if businesses can do it, so can the American defense establishment, right? Actually, it's not so easy.

Hindsight tells us that machine guns and artillery would kill millions of infantrymen during World War I and that command of the airspace would be vital to the outcome of battles on land and sea. Frankly, it never required much imagination to figure out that the Arab Spring would soon turn to winter with the replacement of a secular dictator like Mubarak with a Sunni Arab Islamist like Morsi. Today, it seems incomprehensible that anyone in or out of uniform could miss these realities. Why, Americans ask, could hindsight not have been foresight if viewed through a better, more focused lens?

Yet, since the end of World War II, the political and military leaders of the United States have established a record of recurrent misjudgment and misperception of strategic reality from Saigon to Baghdad. To be fair, the human ability to see into the future is always limited, but foresight of any kind is impossible if the lens cannot focus. Whenever the rich record of human cultural, historical and economic experience is dismissed in favor of wishful thinking, a world comes into view that does not really exist; the kind of world described in 1992 by the late Secretary of Defense, Les Aspin, where the US Armed Forces are employed to "punish evil doers."

Inside the Beltway, the lens of wishful thinking is further deformed by the unending struggle on Capitol Hill with the myth that only generals and admirals can or should formulate the concepts governing the application of American military power or military doctrine. In the last four years, this myth has transformed the president, as well as the current Secretary of Defense, into door mats for the four-stars. It's why many Americans in and out of uniform think the United States is doomed to experience a military disaster on the scale of Pearl Harbor, or the Communist attack on South Korea in June 1950, before the post-9/11 paradigm of neo-Wilsonian nation building and counterinsurgency are tossed onto the "trash-heap of history." The skeptics have a point.

On the Hill, the cocktail level of familiarity with real warfare, informed by an unhealthy dose of nostalgia for a post-World War II world order that is crumbling fast, is certainly not helpful. Combine these problems with the unreasoning fears of dysfunctional, backward Muslim societies that have no scientific-industrial capacity; with the grossly exaggerated dread of China, a country riddled with corruption and a ruling class obsessed with keeping the lid on unrest amongst 1.3 billion people; and the picture worsens.

However, like it or not, the incoming Secretary of Defense has no choice but to project technology and conditions into the future while they develop armed forces today that will be used a decade or more after their conception. The question for 2013 is whether the incoming defense team will chart a new course in defense? Will the new team simply reinforce the pursuit of global dominance with the use of military power to control and shape development inside other peoples' societies? Will the new defense team devise a military strategy that does less with less, while concealing as much as possible our trimmed down military posture from the American public?

Or will the new team begin framing a new national military strategy, one tied to realistic, attainable political and military goals? Will the new defense team treat the American military establishment as a hedge against wars we don't want to fight? Will it foster a military establishment designed to maintain our market-oriented, English-speaking Republic, a Republic that upholds the rule of law, respects the cultures and traditions of people different from ourselves and trades freely with all nations, but protects its commerce, its vital strategic interests, and its citizens? Put another way, will the incoming defense team admit that it is truly a matter of strategic indifference to the American people which Asian nation controls the Spratlys in the South China Sea, so long as our freedom of navigation, our ability to pursue commerce, is not limited or obstructed?

Whatever actions the new Secretary of Defense and his team undertake, it will not be easy to align the structure and capabilities of American military power with strategic reality, but it is still essential they start doing so in 2013.

Col (ret) Douglas Macgregor, a member of AOL Defense's Board of Contributors, is a decorated Army veteran and author of important books on military reform and strategy including, Breaking the Phalanx (Praeger, 1997), and Transformation under Fire (Praeger, 2003). He is executive vice president at Burke-Macgregor Group, LLC, in Reston, Va.
Posted by: Pappy || 12/30/2012 00:00 || Comments || Link || E-Mail|| [10803 views] Top|| File under:
India-Pakistan
TTP's conditions
[Dawn] WHEN is an offer to negotiate not really an offer to negotiate? When it is made by the TTP, it appears. First, Asmatullah Muawiya, leader of the so-called Punjabi Taliban, threw out a surprising feeler: give us a Sharia-compliant (read: the

turban

s' version of the Sharia) constitution in Pakistain and withdraw support for the foreign-led war in Afghanistan against the Taliban and the TTP may deign to negotiate with the Pak state. Then, the TTP

front man

, Ihsanullah Ihsan, a man whose proclivity to claim credit for virtually any attack inside Pakistain is matched only by the frightening possibility that he may well be right, endorsed the letter sent out by Mr Muawiya. Now, Hakeemullah Mehsud has appeared alongside Waliur Rehman in a 40-minute video and has been quoted as saying: "We believe in dialogue but it should not be frivolous. Asking us to lay down arms is a joke." The joke, and a distasteful one at that, may well be on the Pak state and society.

In principle, talks with any enemy cannot be written off altogether; in practice, the business of truce and negotiations can be fiendishly difficult, and often counter-productive. The history of negotiations and deals with

forces of Evil

fighting the Pak state is not very encouraging, and for good reason: the negotiations were not conducted from a position of strength; the enemy was not sincere; and an enforcement mechanism was missing. What that translated into was the

turban

s' taking advantage of the space afforded to them by the state to grow their networks and solidify their bases. All of this is well known enough. But Hakeemullah Mehsud has laid bare the deeper problems of negotiations with the TTP: their vision for Pakistain is antithetical to the vast majority of Paks' vision for this country. In Mr Mehsud's reckoning, democracy is against Islam; armed militias who challenge the state's authority have a legitimate existence so long as they pull around their shoulders the cloak of Islam; Pakistain should publicly and forcefully work for the return of Taliban rule in Afghanistan; and Al Qaeda is an ally worth dying for.

None of this leaves much room for negotiation. The TTP's charter of demands essentially amounts to a surrender of the Pak state to the

turban

s. Quite why the

forces of Evil

have chosen this moment to moot the idea of peace talks is less clear. The kidnapping of Levies personnel from the outskirts of Beautiful Downtown Peshawar


...capital of Khyber Pakhtunkhwa (formerly known as the North-West Frontier Province), administrative and economic hub for the Federally Administered Tribal Areas of Pakistan. Peshawar is situated near the eastern end of the Khyber Pass, convenient to the Pak-Afghan border. Peshawar has evolved into one of Pakistan's most ethnically and linguistically diverse cities, which means lots of gunfire.


on Thursday only underscored the once-again rising tide of Islamic militancy. Perhaps the

forces of Evil

understand that talking about peace will only make the elusive consensus against militancy in Pak society that much harder to achieve.

Posted by: Fred || 12/30/2012 00:00 || Comments || Link || E-Mail|| [10800 views] Top|| File under: TTP
What really happened at Lal Masjid
The Lal Masjid Operation of 2007 is owned by no one and Musharraf may regret he ordered it; but the facts will not disappear

The news on 5 December 2012 read like this: Pakistain's Supreme Court has constituted a judicial commission to probe the 2007 Lal Masjid operation in Islamabad in 2007 - a government crackdown on a controversial pro-Taliban mosque in the capital which ended in a bloody eight-day siege killing at least 58 Pak troops and seminary students.

Lal Masjid facts have been overwhelmed by politics. The operation marked the beginning of the end of the Musharraf regime. It is said that he brought himself down by first allowing the operation against Lal Masjid and then dismissing the Supreme Court of Justice Iftikhar Muhammad Chaudhry. The PMLQ, through which he was ruling, wanted no part of the operation because of their deep rightwing conviction not to take on the

holy man

s. As they began distancing themselves from it, his political platform began to slip from under him.
Continued on Page 49
Posted by: trailing wife || 12/30/2012 00:00 || Comments || Link || E-Mail|| [10794 views] Top|| File under:
Terrorism And National Consensus
The recent attack on Beautiful Downtown Peshawar


...capital of Khyber Pakhtunkhwa (formerly known as the North-West Frontier Province), administrative and economic hub for the Federally Administered Tribal Areas of Pakistan. Peshawar is situated near the eastern end of the Khyber Pass, convenient to the Pak-Afghan border. Peshawar has evolved into one of Pakistan's most ethnically and linguistically diverse cities, which means lots of gunfire.


airport by TTP

Death Eaters

has raised several important questions regarding national security, civil-military relations and media perceptions. Unfortunately, the fact is that on a core concern of national security - the army chief has admitted that the existential threat to Pakistain is internal and not external - the key players are not on the same page for one reason or other. Consider.

The TTP is relentlessly targeting the military that has lost over 3000 soldiers in the war to date. Some terrorist attacks, as on the GHQ in Pindi and Mehran Naval Base in Bloody Karachi
Continued on Page 49
Posted by: trailing wife || 12/30/2012 00:00 || Comments || Link || E-Mail|| [10794 views] Top|| File under:
Israel-Palestine-Jordan
Why A Two-State Solution Will Never Work
What will happen when you have pressured Israel into allowing a Paleostinian entity to take hold on the 1967 borders, an entity that is taken over by a radical Islamic force bent on Israel's destruction?

There is no place for you Jews among us, and you have no future among the nations of the world. You are headed for annihilation. -- Mahmoud Warty Nose al-Zahhar

...a co-founder of

Hamas, always the voice of sweet reason,

and a member of the Hamas leadership. Since 2006, Warty Nose has served as foreign minister in the government of Ismail Haniyeh. He is considered one of the more stubborn hard-liners and has no objection to kissing the Persian foot to keep the money flowing. Warty Nose's son, a member of the Qassam Brigades, was killed in an Israeli raid in early 2008. Another one was disposed of when the IDF bombed his house in 2003...
Death to Israel! -- Heard at most anti-Israel demonstrations.
Continued on Page 49
Posted by: trailing wife || 12/30/2012 00:00 || Comments || Link || E-Mail|| [10795 views] Top|| File under:
Southeast Asia
'Allah' is exclusive to Islam: Malaysia's former Fatwa chief
And of course God comes from (G)Odin a North European god which eventually became the Anglo Saxon word. If you talk Latin it's Deus or Greek Theo or Arab, Allah.
So don't say there is only one God and Muhammad is his Prophet. Mohammad never was a prophet of Odin.
Posted by: tipper || 12/30/2012 11:45 || Comments || Link || E-Mail|| [10795 views] Top|| File under:
Who's in the News
50
[untagged]
6
Govt of Syria
4
Arab Spring
3
Govt of Pakistan
2
TTP
1
al-Qaeda in Arabia
1
Govt of Sudan
1
Palestinian Authority
1
Govt of Iran
1
Hizb-ut-Tahrir
1
Hezbollah
1
Islamic Emirate of Caucasus
1
Commies
1
Govt of Iraq
1
Boko Haram
Bookmark
E-Mail Me
The Classics
The O Club
Rantburg Store
The Bloids
The Never-ending Story
Thugburg
Gulf War I
The Way We Were
Bio
Merry-Go-Blog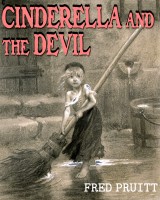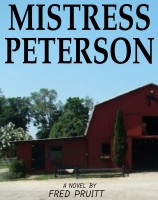 On Sale now!


A multi-volume chronology and reference guide set detailing three years of the Mexican Drug War between 2010 and 2012.

Rantburg.com and borderlandbeat.com correspondent and author Chris Covert presents his first non-fiction work detailing the drug and gang related violence in Mexico.

Chris gives us Mexican press dispatches of drug and gang war violence over three years, presented in a multi volume set intended to chronicle the death, violence and mayhem which has dominated Mexico for six years.
Click here for more information


Meet the Mods
In no particular order...


Steve White
Seafarious
tu3031
badanov
sherry
ryuge
GolfBravoUSMC
Bright Pebbles
trailing wife
Gloria
Fred
Besoeker
Glenmore
Frank G
3dc
Skidmark



Better than the average link...



Rantburg was assembled from recycled algorithms in the United States of America. No trees were destroyed in the production of this weblog. We did hurt some, though. Sorry.
18.232.127.73

Help keep the Burg running! Paypal: