Bangladesh
Mass dissatisfaction
[Bangla Daily Star] They are the biggest rallies in Bangladesh for at least two decades. Hundreds of thousands of protesters gather peacefully each day in Dhaka, demanding vengeance against a bearded political figure, Abdul Quader Mollah. Their numbers swell daily: ordinary people furious that, despite his conviction for dreadful crimes during the Liberation War in 1971, Mollah faces only a life sentence.

The rallies began on February 5 after online activists called for protests at Shahbagh, a busy intersection in central Dhaka. They want Mollah and others on trial to face the death penalty. He was convicted by the International Crimes Tribunal, a local court set up by the government of Sheikh Hasina

...Bangla dynastic politician and current Prime Minister of Bangladesh. She has been the President of the Bangla Awami League since 1981. She is the eldest of five children of Sheikh Mujibur Rahman, the founding father of Bangladesh. Her party defeated the BNP-led Four-Party Alliance in the 2008 parliamentary elections. She has once before held the office, from 1996 to 2001, when she was defeated in a landslide...
to prosecute men, largely from an Islamic opposition party, accused of murder, torture, rape and other wartime atrocities. When, somewhat unexpectedly, Mollah was spared a death sentence, he was seen flicking supporters a V-for-victory sign. That smug gesture may have helped to provoke the outrage. Shahbagh has given its name to the protests, though some now dub it "new generation roundabout", hinting at broad aspirations for political change. Families attend, with toddlers sporting bandannas bearing slogans that call for the death penalty. Television coverage helps to draw the crowds. The sight of young, otherwise progressive Bangladeshis seeking capital punishment, through music, street theatre, chants and recitals, is both moving and unsettling. Almost no one pays heed to known flaws in the trial.

Both the ruling Awami League and, belatedly, the main opposition BNP have fallen in with the protests. Senior politicians from the ruling party have attempted to co-opt the demonstrations, but their efforts to speak to the crowd were firmly rebuffed. Still, the League could get a boost. Sheikh Hasina honoured her promise to hold war-crimes trials. In parliament this week she also spoke up for the death penalty, saying that even impartial judges must listen to public opinion. Next, the parliament is expected today to amend the act behind the war-crimes court so that the government can appeal against verdicts. Mollah's reprieve may be short-lived.

Matters are trickier for the BNP, which dallied for eight days before joining the protesters. It had more to lose, in particular a useful electoral alliance with the biggest Islamist party, the Jamaat-e-Islami
...The Islamic Society, founded in 1941 in Lahore by Maulana Sayyid Abul Ala Maududi, aka The Great Apostosizer. The Jamaat opposed the independence of Bangladesh but has operated an independent branch there since 1975. It maintains close ties with international Mohammedan groups such as the Moslem Brotherhood. the Taliban, and al-Qaeda. The Jamaat's objectives are the establishment of a pure Islamic state, governed by Sharia law. It is distinguished by its xenophobia, and its opposition to Westernization, capitalism, socialism, secularism, and liberalist social mores...
, whose leaders comprise most of those on trial. In the end, so many BNP supporters went off to join the Shahbagh protests that the party had no choice. Protesters say that their movement is a narrow one against political Islam: in favour of secular government, they want Jamaat banned. A rampage by Jamaat's violent youth wing has done nothing to damp down such calls. The government, which has already brought back an explicitly secular constitution from 1972, may soon feel ready to move.

Yet, as with any big protests, further political demands may emerge. The protests could become a plea for broad change. Few like a political system dominated by a long, bitter fight between a pair of self-serving dynasties, those of Sheikh Hasina and the BNP's
Khaleda Zia
Three-term PM of Bangla, widow of deceased dictator Ziaur Rahman, head of the Bangla Nationalist Party, an apparent magnet for corruption ...
, and their stave-wielding followers. If that duopoly were broken up, many at Shahbagh would celebrate.

Posted by: Fred || 02/16/2013 00:00 || Comments || Link || E-Mail|| [6466 views] Top|| File under: Jamaat-e-Islami
Fifth Column
The Boston Globe vs. Free Speech
A troubled young man plans to go on a shooting rampage at a local mall. A devoted fan of other mass murderers, he gets pleasure watching videos of cruel and graphic violence: actual beheadings, disembowelments, maimings. He hates his neighbors and wishes for their deaths. He's been taught to hate by religious extremists who dominate his community while intimidating their opponents into silence. The FBI catches him before he can go through with his plan to machine gun shoppers at the mall, though the Bureau ignores the people who indoctrinated him. The extremists, meanwhile, are demanding that the would-be murderer be released. They teach their children that he is a hero, and that those who stopped him from slaughtering innocent people are the true villains. A local newspaper journalist knows all this but for motives unknown, she refuses to report this story.


The progressive professional press covers up the jihad industry in America, a documented case.
Posted by: trailing wife || 02/16/2013 00:00 || Comments || Link || E-Mail|| [6478 views] Top|| File under:
Home Front: Politix
Ted Cruz Runs Counter To Senate's Courtly Ways
WASHINGTON - As the Senate edged toward a divisive filibuster vote on Chuck Hagel's nomination to be defense secretary, Senator Ted Cruz, Republican of Texas, sat silent and satisfied in the corner of the chamber - his voice lost to laryngitis - as he absorbed what he had wrought in his mere seven weeks of Senate service.

Mr. Hagel, a former senator from Mr. Cruz's own party, was about to be the victim of the first filibuster of a nominee to lead the Pentagon. The blockade was due in no small part to the very junior senator's relentless pursuit of speeches, financial records or any other documents with Mr. Hagel's name on them going back at least five years. Some Republicans praised the work of the brash newcomer, but others joined Democrats in saying that Mr. Cruz had gone too far.

Without naming names, Senator Barbara Boxer, Democrat of California, offered a biting label for the Texan's accusatory crusade: McCarthyism.

"It was really reminiscent of a different time and place, when you said, 'I have here in my pocket a speech you made on such and such a date,' and, of course, nothing was in the pocket," she said, a reference to Senator Joseph R. McCarthy's pursuit of Communists in the 1950s. "It was reminiscent of some bad times."

In just two months, Mr. Cruz, 42, has made his presence felt in an institution where new arrivals are usually not heard from for months, if not years. Besides suggesting that Mr. Hagel might have received compensation from foreign enemies, he has tangled with the mayor of Chicago, challenged the Senate's third-ranking Democrat on national television, voted against virtually everything before him - including the confirmation of John Kerry as secretary of state - and raised the hackles of colleagues from both parties.

He could not be more pleased. Washington's new bad boy feels good.

"I made promises to the people of Texas that I would come to Washington to shake up the status quo," he said in e-mailed answers to questions, in lieu of speaking. "That is what I intend to do, and it is what I have done in every way possible in the responsibilities that have been granted to me."

In a body known for comity, Mr. Cruz is taking confrontational Tea Party sensibilities to new heights - or lows, depending on one's perspective. Wowed conservatives hail him as a hero, but even some Republican colleagues are growing publicly frustrated with a man who has taken the zeal of the prosecutor and applied it to the decorous quarters of the Senate.


Barack Obama on down can throw lies and false accusations and then leave it up to opposition to prove the lies false. Ted Cruz is just playing the game by THEIR playbook. But his grey accusations MAY ACTUALLY BE TRUE. What is disgusting is that the Republicans like McCain don't get it.
Posted by: Dino Shomomp7692 || 02/16/2013 00:00 || Comments || Link || E-Mail|| [6501 views] Top|| File under:
India-Pakistan
Strategy Page: On The Road Again
The tribal territories of Pakistan have been home to Islamic terrorists for over 30 years now. Over that time the ethnic composition of these religious zealots has changed. Back in the 1980s, when the holy way (jihad) against Russian troops in Afghanistan was at its height there were nearly 5,000 foreign Islamic radicals in Pakistan to support the Afghan and Pakistani tribesmen fighting the Russians. Since then the number of foreigners has declined by at least half. But there are still about a thousand Arab Islamic terrorists up in the hills and even more from Central Asia. Despite all the Pakistani and American efforts in the last decade, new Islamic terrorists keep coming to Pakistan. Many die (not always violently, the tribal territories are an unhealthy place) and some move on to other countries. But Pakistan remains relatively hospitable to Islamic terrorists. For those Islamic radicals without a police record, there are hundreds of Islamic schools and Mosques where they can legally find shelter and support. For those terrorists who are known, and wanted for crimes, there are places in the tribal territories where one can find some shelter and sanctuary from the Pakistani police. North Waziristan is an official terrorist sanctuary, which Pakistan refuses to assert authority over. There are plenty of other places in the tribal territories, including rural areas on the other side of the border (in Afghanistan) where Islamic radicals can find refuge (if not much else.)

The U.S. UAV operations and use of missiles to kill Islamic terrorists, has been deadly mainly for known Islamic terrorists and any unknown followers unlucky enough to be in the vicinity when the missile arrives. This has had a striking impact on the number of Western recruits for Islamic terrorism. A few years ago there were several hundred of these in Pakistan. But then their home countries publicized that they knew who many of these men were. That caused some 90 percent of these Western terrorists to leave. Many Islamic terrorist leaders have fled also, but for those who remain in Pakistan the threat of American missiles is less frightening than going home or to another questionable terrorist sanctuary. Most of these places, like Somalia, Yemen and northern Mali, have lately become more dangerous for Islamic radicals. At least in North Waziristan you don't have to worry about the local security forces and American missiles
Posted by: tipper || 02/16/2013 11:09 || Comments || Link || E-Mail|| [6513 views] Top|| File under:
Home Front: Culture Wars
Milllennial Generation Feels Ignored by The One
Nice presidency you have there. Anyone you'd like to thank? Anyone at all? Does any group of people spring to mind? Sizable, stressed, jobless? Heavily in debt? Well-educated? Ring any bells?

Hint: a lot of us volunteered for you, and not because we were excessively employed to begin with. The State of the Union may be improving. But the state of the Millennials is -- still pretty dire, actually.

I know we are noted, as a generation, for our ability to complain. We have complained before. We are Generation Always Says We'll Quit Facebook But Still Hasn't. We complain on Twitter, on Facebook, via text, in person, on Tumblr. We are squeaky wheels. But where's our grease? We could stand a little grease right about now. And none is forthcoming.

And this is really a problem.

We are grotesquely unemployed. We waded bravely into the workforce waving extremely expensive sheets of paper that turned out to be almost meaningless. Nearly half of college graduates are working jobs that don't require four-year degrees. And those are the ones who are working at all!


Don't worry - The One will save the middle class!


The rest of us still paid too much money for educations at universities that did nothing much to improve our critical thinking skills, and several of whom turned out to be falsifying their test scores to appear more exclusive. The only thing college trained us to do was to drink lots of inexpensive beer quickly and uncomplainingly, which is useful given the likely state of our beer budgets in years to come. But we had hoped for more.


Some things never change, but I still can't drink Miller High Life.


We need him to be there for us. We were there for him. Who do you think got him this nice election? We are the ones who received all those creepy fundraising e-mails. And yes, we like the social issues. But we are hurting. We are lying awake at night stressed, staring up at the glow-in-the-dark stars that we put on our bedroom ceilings when we were eight and thought that the world was going to be our oyster. It needs to start looking more like an oyster and less like our parents' basement.

And we were so good.


Legends in their own minds.


We never messed around. We never embraced 1970s fashion, or burned any draft cards or bras or -- anything but CDs of illegally downloaded music, really. We had nothing that could be remotely likened to a Woodstock. We have been carefully trained by our loving helicopter mothers and fathers to supply correct answers on any standardized test you can hand us, talk in complete sentences and maintain a firm grip on our social media presences. But the past few years have been a test of a totally non-standard kind. What do we do now?


Grow up?


And what has our hard work gotten us?


Try the global warming industry. You helped build it.


A lot of student loan debt. Stress. And -- that's about it. Not jobs. (I write this as someone with job-market survivor's guilt, but then again what I have is a job in the newspaper industry, which is a nicer way of saying that ten years from now I am certain to be unemployed.)


Too bad you didn't believe Willard about creating jobs. Dopes.


Last State of the Union, the President suggested the need to control the cost of college and deal with the more than a trillion dollars of student loan debt facing the country.


And it's still not fixed? Imagine that!


But it's not just the student loans. And staying on our parents' insurance was nice -- but what happens next? Hitting the snooze button on these bills won't fix the larger problem of what we are going to do with ourselves. The fact that we can't afford to pay them back now is a symptom of the problem, not the problem.


Is that a light at the end of the tunnel, perhaps?



We have no idea how to handle this. We have tried listening to music. But Beyonce is not as reassuring as we would like.

We understand your twenties are never easy. They are the point when all your confident When's start melting into If's. Sure, it's the economy. But for how much longer?

We thought we would have more options than to be depressed because we do not have jobs or depressed because all our friends are getting married. According to the stress survey, the percentage of people who use unhealthy coping mechanisms like drinking away their stress and eating away their stress is lower than it used to be. But it ain't zero, either.

We should have known that Hope was the most dangerous thing in Pandora's box. What are we going to do with the rest of our lives?


Grow up?
Posted by: Bobby || 02/16/2013 09:23 || Comments || Link || E-Mail|| [6539 views] Top|| File under:
Who's in the News
39
[untagged]
9
Arab Spring
6
Govt of Syria
3
TTP
3
Govt of Pakistan
3
Jamaat-e-Islami
2
al-Qaeda in North Africa
2
Commies
1
Muslim Brotherhood
1
Salafists
1
Boko Haram
1
al-Qaeda in Arabia
1
Hamas
1
Thai Insurgency
1
Govt of Iraq
Bookmark
E-Mail Me
The Classics
The O Club
Rantburg Store
The Bloids
The Never-ending Story
Thugburg
Gulf War I
The Way We Were
Bio
Merry-Go-Blog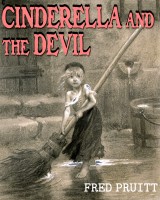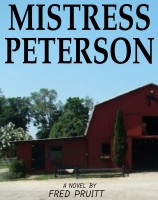 On Sale now!


A multi-volume chronology and reference guide set detailing three years of the Mexican Drug War between 2010 and 2012.

Rantburg.com and borderlandbeat.com correspondent and author Chris Covert presents his first non-fiction work detailing the drug and gang related violence in Mexico.

Chris gives us Mexican press dispatches of drug and gang war violence over three years, presented in a multi volume set intended to chronicle the death, violence and mayhem which has dominated Mexico for six years.
Click here for more information


Meet the Mods
In no particular order...


Steve White
Seafarious
Pappy
lotp
Scooter McGruder
john frum
tu3031
badanov
sherry
ryuge
GolfBravoUSMC
Bright Pebbles
trailing wife
Gloria
Fred
Besoeker
Glenmore
Frank G
3dc
Skidmark
Alaska Paul



Better than the average link...



Rantburg was assembled from recycled algorithms in the United States of America. No trees were destroyed in the production of this weblog. We did hurt some, though. Sorry.
3.236.107.249

Help keep the Burg running! Paypal: