-Signs, Portents, and the Weather-
Seattle Brings 'Jesus' To Make Their Green New Deal A Reality Or Something
[The Stranger] The Seattle City Council unanimously passed legislation that would establish a Green New Deal Oversight Board.

Establishing the board is a crucial step in making the Seattle Green New Deal (GND), a resolution the council passed in August, a reality.

The board will lay out how to follow and implement a GND, which is an extensive list of environmentally conscious goals. The board will advise all city departments and make sure that they are following the tenets of the GND and the overarching goal of reducing the city's greenhouse gas emissions and, ultimately, eliminating climate pollution by 2030.

A point of discussion among the city council was how many people and who would make up the board.

The board as it stands, including a new amendment proposed by Council Member Lisa Herbold to add two more labor representatives, will be made up of 19 people. There will be 11 representatives of environmental justice organizations and communities impacted directly by climate change. Additionally, "three people with professional backgrounds in climate pollution reduction strategies, two labor union representatives, and a workforce development specialist," according to 350 Seattle, one of the groups responsible for putting forward the GND proposal.

Council Member Abel Pacheco proposed an informal amendment to add four more positions that would give "philanthropy and tech" seats on the board. It was received poorly.
Posted by: Besoeker || 09/20/2019 01:40 || Comments || Link || [336098 views] Top|| File under:
For the sake of life on Earth, we must put a limit on wealth
[Guardian] It is not quite true that behind every great fortune lies a great crime. Musicians and novelists, for example, can become extremely rich by giving other people pleasure. But it does appear to be universally true that in front of every great fortune lies a great crime. Immense wealth translates automatically into immense environmental impacts, regardless of the intentions of those who possess it. The very wealthy, almost as a matter of definition, are committing ecocide.

A few weeks ago, I received a letter from a worker at a British private airport. "I see things that really shouldn't be happening in 2019," he wrote. Every day he sees Global 7000 jets, Gulfstream G650s and even Boeing 737s take off from the airport carrying a single passenger, mostly flying to Russia and the US. The private Boeing 737s, built to take 174 passengers, are filled at the airport with around 25,000 litres of fuel. That's as much fossil energy as a small African town might use in a year.

Where are these single passengers going? Perhaps to visit one of their superhomes, constructed and run at vast environmental cost, or to take a trip on their superyacht, which might burn 500 litres of diesel an hour just ticking over, and which is built and furnished with rare materials extracted at the expense of beautiful places.

Perhaps we shouldn't be surprised to learn that when Google convened a meeting of the rich and famous at the Verdura resort in Sicily in July to discuss climate breakdown, its delegates arrived in 114 private jets and a fleet of megayachts, and drove around the island in supercars. Even when they mean well, the ultrarich cannot help trashing the living world.
Posted by: Besoeker || 09/20/2019 01:28 || Comments || Link || [336082 views] Top|| File under:
Britain
Fury at al-Guardian's editorial on David Cameron's son
Disgusting. Surprised that the Guardian would publish such a thing. Having your child die is painful no matter one's social standing.


[Standard] The Guardian newspaper has apologised for an editorial which said David Cameron had only felt "privileged pain" over the death of his disabled son.

In extracts of his autobiography, For The Record, the former prime minister praised the NHS care given to his son Ivan before he died in 2009 aged six.

But the newspaper faced a backlash after writing that he "might have understood the damage his policies have done" if he had sought care for a dying parent rather than a dying child.

Its editorial read: "Mr Cameron has known pain and failure in his life but it has always been limited failure and privileged pain."


Intersectionality at its very best, if you are privileged and your 6 year old son dies its privileged pain. Absolute moron and the fact that it was an editorial shows that people in the paper actually thought this was justified at first.


The Guardian removed the remarks and has now published an apology on its website. It said: "The original version of this editorial posted online fell far short of our standards. It has now been amended, and we apologise completely."


No one can hate as hard as The Guardian. It is not enough to disagree with someone. You must destroy them in every way.


A screenshot of the offending paragraph was shared on social media, including by Tory minister Zac Goldsmith.

He said: "These aren't just the ugly thoughts of a maverick columnist. These are the words of the actual Guardian editorial. It is their corporate view."

Mr Goldsmith's criticism was retweeted by the prime minister's girlfriend Carrie Symonds. Ivan had cerebral palsy and a severe form of epilepsy.

Posted by: Herb McCoy || 09/20/2019 00:00 || Comments || Link || [336068 views] Top|| File under: Commies
Economy
Upbeat data suggest U.S. economy still on moderate growth path
WASHINGTON (Reuters) - The number of Americans filing applications for unemployment benefits increased less than expected last week, pointing to strong labor market conditions that should continue to support an economy growing at a moderate pace.

The steady economic growth pace was also underscored by other data on Thursday showing home resales rising in August to a 17-month high. While factory activity in the mid-Atlantic region slowed in September, orders remained solid, leading manufacturers in the region to increase employment and boost hours for workers.

The reports suggested that housing and manufacturing, the two weak spots in the economy, were stabilizing. The Federal Reserve cut interest rates by another 25 basis points on Wednesday, citing risks to the longest economic expansion in history from a year-long U.S.-China trade war and slowing economic growth overseas.

Fed Chair Jerome Powell said he expected the economy, now in its 11th year of expansion, to continue to "expand at a moderate rate," but noted trade tensions were "weighing on U.S. investment and exports.

Posted by: Besoeker || 09/20/2019 02:02 || Comments || Link || [336077 views] Top|| File under:
Home Front: Politix
Pete Buttigieg: Here's a better way to do Medicare-for-all
[WAPO] Pete Buttigieg is mayor of South Bend, Ind., and is a candidate for the Democratic presidential nomination.


BINASH


Earlier this year, I lost my father to cancer. I make decisions for a living, but nothing could have prepared me for the kind of decisions our family faced as his illness grew more serious. But as challenging as that time was for my family, one thing we did not have to worry about was whether his illness would bankrupt our family. Because he was covered by Medicare, we were free to focus on what mattered most.

I want every family to have that same freedom. But as anyone who has ever visited a doctor knows, health care in the United States remains too expensive, too complicated and too frustrating. The system seems almost designed to leave us feeling powerless and confused.

As president, I will put Americans in charge of their own health care with affordable choices for all. I'll ensure that every American has access to affordable coverage either through private insurance or a public alternative. If a private insurance plan through your employer or the marketplace isn't affordable, you can get a plan that is. It's what I call "Medicare for All Who Want It."

Many Democrats have proposed a Medicare-for-all plan, and while each of us would achieve universal coverage, there's a real difference between the plan I'm announcing on Thursday and the ones offered by candidates such as Sens. Bernie Sanders (I-Vt.) and Elizabeth Warren (Mass.). Rather than flipping a switch and kicking almost 160 million Americans off their private insurance, including 20 million seniors already choosing private plans within Medicare, my plan lets Americans keep a private plan if they want to. If private insurers are unable or unwilling to offer better plans than they do today, competition from this public alternative will naturally lead to Medicare-for-all.
Posted by: Besoeker || 09/20/2019 01:36 || Comments || Link || [336090 views] Top|| File under:
Yang: Climate Change May Require Elimination of Car Ownership
[Free Beacon] Democratic presidential candidate Andrew Yang said the United States may have to eliminate private car ownership to combat climate change during MSNBC's climate forum at Georgetown University Thursday morning.

He told MSNBC host Ali Velshi that "we might not own our own cars" by 2050 to wean the United States economy off of fossil fuels, describing private car ownership as "really inefficient and bad for the environment." Privately owned cars would be replaced by a "constant roving fleet of electric cars."

A video posted by the GOP War Room shows Velshi asking Yang what measures he sees the world taking to fight climate change by 2050.

"You have this ability to envision the future, right, with your proposals on universal basic income. You've played the whole chess game out and you see what it looks like on the other end. Play the chess game out on climate change," Velshi said. "What does the world look like to you in 2050? What physically do you think we will do differently than we do today that will result in us fighting climate change?"

"Well I mentioned before that we might not own our own cars. Our current car ownership and usage model is really inefficient and bad for the environment," Yang said.

"You guys all probably agree with this because you're quite young," he told the Georgetown University crowd, adding an anecdote about driving a 1985 Honda Accord as a young man.

Yang then proposed an alternative to individuals owning their own cars.


Posted by: Besoeker || 09/20/2019 01:12 || Comments || Link || [336100 views] Top|| File under:
Desperate Dems turning to fatally flawed Warren
[American Thinker] Okay, so Joe Biden is proving such an embarrassment that he can't be trusted to remain plausibly coherent for the 14 long months until the election. And Kamala Harris, the Great Intersectional Hope, is so transparently phony that voters are abandoning her. Meanwhile, Bernie Sanders is no longer the anti-Hillary alternative that he was in 2016, and his cranky persona is wearing thin.

So what's a member of the Democrats' gentry ‐ the educated professional classes ‐ to do? Steven Hayward of Powerline, an astute observer, thinks Elizabeth Warren is the next candidate who will take the lead.
Posted by: Besoeker || 09/20/2019 01:02 || Comments || Link || [336088 views] Top|| File under:
The walls finally may be closing in on Ilhan Omar
[American Thinker] There is ample reason to suspect that Rep. Ilhan Omar has committed multiple frauds. Scott Johnson of Powerline, a retired attorney, has been covering the freshman House member ever since her run for the Minnesota state Legislature, and has been among the most active investigators of suspicions that she committed immigration fraud by legally marrying her brother in order to get him into the United States. Yesterday, he wrote about the genesis of his suspicions:

A few days after I started writing about Ilhan Omar on Power Line in August 2016 ‐ after she had won the primary for the DFL state legislative endorsement ‐ I was contacted by a source who agreed to discuss his knowledge of Omar's family with me. At our meeting he told me that Ahmed Nur Said Elmi ‐ Omar's legal husband, so to speak, as of that date ‐ was Omar's brother and that she had married him for fraudulent purposes.

And Omar herself entered the United States under an assumed identity:

My source told me that Omar and another member or two of the Elmi family had entered the United States as fraudulent members of the Omar family. That would go some way to explain why Omar lacks any acknowledged relative with the name Omar.

Now a tweet that she deleted two days ago is providing corroboration for those suspicions. Shaikh Tawhidi, the Imam of Peace, called attention to the deletion:
Posted by: Besoeker || 09/20/2019 00:57 || Comments || Link || [336078 views] Top|| File under:
Home Front: Culture Wars
Another 2020 Democrat admits we need ABORTION to combat overpopulation [VIDEO]
[Right Scoop] 2020 Democrat Tim Ryan


Who?


was asked today if he thinks overpopulation contributes to 'global warming' and if we should be doing anything to combat it.

Tim Ryan literally says the United States should be involved in 'family planning' efforts around the world to combat overpopulation, suggesting this is about resources. Wow. In other words, Ryan believes we need to use abortion as a tool all over the world to keep the population down, because CLIMATE CHANGE. Good grief.

This is very similar to what Bernie Sanders said just a few weeks ago, when he also starting pushing for more international abortions in poor areas to combat overpopulation.

Seriously, how are these Democrats any different from the Chinese who have used forced abortions for decades to control their population? Only in tactics.
Posted by: Besoeker || 09/20/2019 06:19 || Comments || Link || [336096 views] Top|| File under:
Bootleggers and Catholics: The Politics of the Open-Borders Lobby
[LewRockwell.com] Economist Bruce Yandle is known for (among many other things) authoring the "Bootleggers and Baptists" theory of government regulation. The gist of the theory is that many forms of regulation (and other types of government intervention) persist because of the political clout of one group ‐ the "bootleggers"‐that is only interested in money, and another group ‐ the "Baptists" ‐ that has some religious or ideological interest in a particular form of government intervention. The bootlegger and Baptist language comes from his analysis of alcohol prohibition, where bootleggers supported it because it made the competition ‐ legal alcohol merchants ‐ illegal, whereas "Baptists" is symbolic language for those who supported prohibition for religious reasons.

In her new book, Open Borders Inc., Michelle Malkin documents chapter and verse of what has to be one of the biggest Bootleggers-and-Baptist operations ever ‐ the coalition of large corporations like Koch Industries and Apple Computer, along with arms of the Catholic Church, that seeks to abolish national sovereignty in the United States with open borders. The corporate interest is mainly in cheap labor, says Malkin, whereas the rhetoric of the Catholic Church is about compassion for "refugees."

There is a twist here in Professor Yandle's theory, however, a twist that probably also exists in many of his other examples. The twist is that although the rhetoric of the Catholic Church is about compassion for the poor, it is not just coincidental that it rakes in hundreds of millions of dollars a year in government grants to administer its "refugee resettlement" and other illegal immigrant programs. The Church also views mass immigration from largely Catholic Latin America a solution to the catastrophic drop off in Sunday offerings (it lost some three million American Catholics between 2007 and 2015) in light of how it has handled its pedophile scandal. "Follow the money" is the main theme of Open Borders, Inc.
Posted by: Besoeker || 09/20/2019 04:20 || Comments || Link || [336085 views] Top|| File under:
An Obituary for the Boy Scouts of America
[PJ] "A Scout is trustworthy, loyal, helpful, friendly, courteous, kind, obedient, cheerful, thrifty, brave, clean, reverent" ... and a relic of history.

This weekend, my wife and I purchased Boy Scout popcorn outside a local Safeway. We were glad to contribute to a tradition in both our families: I had sold the popcorn, and so had her older brother. The money helps finance camping trips and other outdoor activities meant to build boys into men. The Boy Scouts of America has a very noble goal and I am proud to count myself an Eagle Scout, but in some ways the organization is already dead. The death of the name is already official.

Last year, the Boy Scouts of America opened its doors to girls and rebranded as Scouts BSA. This change was overdue, as the organization had already accepted girls ‐ who identify as transgender boys ‐ into the program. In an astounding move, the Boy Scouts of America surrendered its victory in a Supreme Court case. The Scouts had long fought against LGBT activists who demanded it open its ranks to openly homosexual boys and leaders. Despite winning the right to restrict its membership, the organization voluntarily surrendered to the LGBT movement.

It seems Scouts BSA may go bankrupt under the weight of more than 250 former members suing the Scouts, alleging inappropriate conduct by leaders and volunteers going back to the 1960s. The horrific crime of sexual abuse undercut the very purpose of the Boy Scouts of America ‐ to train boys into men, strong to live in the outdoors and prepared for the world ahead of them. Boys abused in scouting received psychological damage rather than character building.

The Boy Scouts Is Going Bankrupt, But It's Not for the Reason You Think

Finally, American culture has grown increasingly hostile to the mission of raising boys into men. Concerns about "toxic masculinity" have grown into an assault on masculinity itself, with the American Psychological Association demonizing traditional masculinity. Parents and teachers are scared to suggest boys and men might be different from girls and women, even though the differences are undeniable. Men and women are equal in worth and dignity, but males and females develop differently, and raising boys into men is a unique challenge.

As an Eagle Scout, it pains me to see an organization I truly believed in laid low in these ways. I firmly believe that the Boy Scouts of America was founded for a noble purpose, and that purpose remains extremely relevant today. In fact, the scandals that may have condemned the Boy Scouts only illustrate the deep need for a similar organization.

As Al Mohler, president of Southern Baptist Theological Seminary (SBTS), explained on his podcast "The Briefing," the scouting movement emerged in Great Britain and in the United States at the end of the 19th century in response to cultural shifts, like men and boys living in cities and working in factories and offices rather than in fields. "There were grave concerns by the end of the 19th and the beginning of the 20th centuries that boys and men in the United States were less masculin, that there was a boy crisis in particular."
Posted by: Besoeker || 09/20/2019 03:48 || Comments || Link || [336097 views] Top|| File under:
Who's in the News
39
[untagged]
6
Govt of Iran
5
Arab Spring
4
Taliban
3
Commies
2
Tin Hat Dictators, Presidents for Life,
2
Govt of Saudi Arabia
2
Govt of Syria
2
Hezbollah
2
Islamic State
2
Sublime Porte
1
Govt of Pakistan
1
Govt of Iraq
1
PFLP
1
Govt of Iran Proxies
1
Houthis
Bookmark
E-Mail Me
The Classics
The O Club
Rantburg Store
The Bloids
The Never-ending Story
Thugburg
Gulf War I
The Way We Were
Bio
Merry-Go-Blog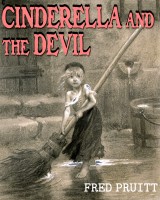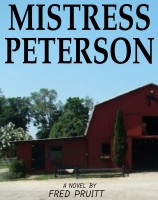 On Sale now!


A multi-volume chronology and reference guide set detailing three years of the Mexican Drug War between 2010 and 2012.

Rantburg.com and borderlandbeat.com correspondent and author Chris Covert presents his first non-fiction work detailing the drug and gang related violence in Mexico.

Chris gives us Mexican press dispatches of drug and gang war violence over three years, presented in a multi volume set intended to chronicle the death, violence and mayhem which has dominated Mexico for six years.
Click here for more information


Meet the Mods
In no particular order...


Steve White
Seafarious
tu3031
badanov
sherry
ryuge
GolfBravoUSMC
Bright Pebbles
trailing wife
Gloria
Fred
Besoeker
Glenmore
Frank G
3dc
Skidmark



Better than the average link...



Rantburg was assembled from recycled algorithms in the United States of America. No trees were destroyed in the production of this weblog. We did hurt some, though. Sorry.
18.206.12.157

Help keep the Burg running! Paypal: