Media, Big Business, and Political Establishment Colluded to Rig 2020 Election
[Daily Bell] Who really got Joe Biden elected? Molly Ball, storied DC insider and Swamp chronicler, spills the beans in her Time Magazine post-election analysis:

"a well-funded cabal of powerful people, ranging across industries and ideologies, working together behind the scenes to influence perceptions, change rules and laws, steer media coverage and control the flow of information. They were not rigging the election; they were fortifying it. And they believe the public needs to understand the system's fragility in order to ensure that democracy in America endures."

Ball calls it the "inside story of the conspiracy to save the 2020 election." Like, as in, a real-life conspiracy — confirmed by the perpetrators themselves for all to read — that tilted the "free" US presidential election.

So, where are all the #Resistance banshees on the "election interference" war-path? Meddling in the "democratic" US election process only counts when it's done by imaginary Russian oligarchs?

Russia, Russia, Russia. Like that annoying blonde girl from The Brady Bunch said, it's always about Russia.

As the evidence bore out, CNN and the New York Times' Russian election meddling conspiracy theory was a hoax. The existence of the Deep State, on the other hand, is now an established fact of reality. It indeed functions — just as the "conspiracy theorists" claim it does — as a permanent and unelected bureaucracy.
Posted by: Besoeker || 02/11/2021 10:16 || Comments || Link || [336101 views] Top|| File under:
Anderson Cooper Compares Capitol Riot to 800K Killed in Rwandan Genocide
[RedState] On today's episode of "The Most Trusted Name in News," CNN anchor Anderson Cooper continues his torrid pace of making nonsensical hyperbolic comparisons between Donald Trump and his supporters to some of history's most horrific events.

As you might recall, Cooper in early January laughably declared that Republicans who continued to follow Trump were "like a nihilistic death cult."
Posted by: Besoeker || 02/11/2021 01:46 || Comments || Link || [336082 views] Top|| File under:
Thomas Sowell's Politically Incorrect Legacy Is Built On 'Following Facts Where They Lead'
[Federalist] On this episode of "The Federalist Radio Hour," the Wall Street Journal's Jason Riley joins Culture Editor Emily Jashinsky to discuss his new documentary and book highlighting the life of economist, social theorist, and acclaimed intellectual Thomas Sowell and how his work affects American culture today.

"He's marked the shift from pushing for equal opportunity to pushing for special privileges," Riley said, noting that Sowell started his work early in the civil rights movement. "He said this is wrong and that they are barking up the wrong tree here. This is not the road that they should be going down and this is where they eventually, of course, did go down that road in terms of affirmative action and other special privileges."

Sowell, Riley said, "follows facts where they lead" and isn't afraid to be politically incorrect in his views on race, culture, and social theory. Many progressives, Riley said, find this worldview threatening and counter to their own narratives.

"The focus for Tom has always been on building human capital, on developing a group, developing skills and habits and attitudes, and he doesn't see culture as something set in stone," Riley explained. "There are different groups that have excelled in the past and then progressed, and then excelled again, and he says you have to look and learn from these different groups of people and what they've tried, what they've done, what they haven't done, and how things have worked out."

Watch the new Sowell documentary here.
Posted by: Besoeker || 02/11/2021 01:08 || Comments || Link || [336084 views] Top|| File under:
Four Scary Facts – Where We Are
Posted as a comment yesterday by our own Whomotie Tojo.


[Association of Mature American Citizens] The US Constitution protects Americans against government suppression of free speech, especially "matters of public concern." In a self-governing republic, election integrity, processes, outcomes, and public corruption must be discussed — trust depends on it. Four scary facts define where America is right now. Here they are.

First, the 2020 presidential election sits uneasily with Americans. Those who voted Biden-Harris do not feel the outcome is honored; those who voted Trump-Pence question 2020 novelties and anomalies, including overdependence on mail-in ballots. If done, they worry about the future.

Easy to see where hard feelings come from. Ideological stakes were — and are — high. One side pushes more centralized control over states, small businesses, and individual liberties (e.g., limits on speech, worship, assembly, travel, self-defense, and privacy), rolled back border security, police, and military, high spending on COVID, redistribution of wealth (e.g., higher taxes), race relations, fossil fuels, abortion (including late term), and reconnection with Iran and China.

The other side is a mirror image — less government, more deference to states, small businesses, individual liberties, border protection, police funding, military readiness, concern over federal debt, spending, and higher taxes, reopening the economy, getting kids back to school, turning off riots, opposing abortion, and holding international bad actors accountable via sanctions.

Clear is the ideological rift. In 2020, it created a hyper-partisan contest, "all or nothing." Rather than a national conversation, America fractured along ideological lines. The depth of this fissure, a chasm on ideas, is dangerous. Free speech — if allowed — helps us get beyond it.

Second, preoccupation with personality. Danger two is how one personality — Donald Trump — dominated the cycle. From Washington and Lincoln to FDR and Reagan, Americans view politics through their leader; we hear a message but see a candidate. Donald Trump is an outsized personality, whether you like or hate him. That, by itself, is fine.

The problem is that this cycle — going back four years — was all about him. Those who thrill to less government, reduced regulation and taxes, strong borders, police, military, moral compass, and patriotism saw in Trump a moral leader. His style was different, voice authentic. Those who oppose such things made him the moral villain. Therein lies the problem. When we demonize — or lionize — we start to slip. Our Republic rests on laws, objectivity, reason, history, rights, and national security — not emotions, devotion to personalities, or preoccupation with venality.
Posted by: Besoeker || 02/11/2021 00:00 || Comments || Link || [336109 views] Top|| File under:
Science & Technology
Study: Smaller cars may be why crashes injure women more
CHARLOTTE, N.C. (AP) — The smaller, lighter vehicles that women more often drive, and the types of crashes they get into, may explain why they are much more likely to suffer a serious injury in a collision than men, a new study published Thursday found.

Researchers from the Insurance Institute for Highway Safety, a research group supported by auto insurers, looked into whether there was some sort of gender bias in the research into vehicle crashes or whether body type had anything to do with the injuries.

They analyzed injuries of men and women in police-reported tow-away front and side crashes from 1998 to 2015. Among the findings were that in front crashes, women were three times as likely to experience a broken bone, concussion or other moderate injury, and twice as likely to suffer a serious one like a collapsed lung or traumatic brain injury.

Men and women crashed in minivans and SUVs in about equal proportions, the researchers found. But around 70% of women crashed in cars, compared with about 60% of men. And more than 20% of men crashed in pickups, compared with less than 5% of women.

Men are also more likely to be driving the striking vehicle in two-vehicle front-to-rear and front-to-side crashes, according to the researchers.

"The numbers indicate that women more often drive smaller, lighter cars and that they're more likely than men to be driving the struck vehicle in side-impact and front-into-rear crashes," said Jessica Jermakian, IIHS vice president of vehicle research, in a statement. "Once you account for that, the difference in the odds of most injuries narrows dramatically."
Posted by: Besoeker || 02/11/2021 07:43 || Comments || Link || [336095 views] Top|| File under:
The Decline of Intelligence in the West
[PJ] Recent studies have reported a worrisome decline in IQ scores in Western nations over the last decades, a reversal of the once-hopeful Flynn Effect (named after the late philosopher and psychologist James R. Flynn) which posited a growth in cognitive abilities for much of the 20th Century. Now the Flynn Effect seems to have reversed, leading to predictions of a general dumbing down of selective populations. Other studies report that IQ erosion is not confined to this century but that IQ has dropped by an average of 14.1 percent over the last century. As Evan Horowitz writes for NBC News, "A range of studies using a variety of well-established IQ tests and metrics have found declining scores across Scandinavia, Britain, Germany, France and Australia."

Horowitz argues that the plummet in cognitive abilities "could not only mean 15 more seasons of the Kardashians, but also... fewer scientific breakthroughs, stagnant economies and a general dimming of our collective future." Flynn himself, who did the original research on the eponymous effect, has stated that "The IQ gains of the 20th century have faltered." Flynn's more optimistic Are We Getting Smarter: Rising IQ in the Twenty-First Century was published in 2012; his subsequent findings led in an opposite direction.*

The brainchild of French psychologist Alfred Binet, the IQ construct is a controversial issue with many different interpretations and applications. Charles Spearman proposed the variable notion of a g factor, or general intelligence measure, responsible for overall performance on various mental ability tests such as memory retention, spatial processing, and quantitative reasoning. The g factor has been compared to general athletic ability which allows a person to excel in different fields and activities. There has been vigorous debate over the strict equivalency between IQ scores and intelligence, but there is broad agreement on a general waning of intelligence or, from a clinical perspective, an ebbing of IQ scores. Of course, smart people can sometimes do poorly on IQ tests and obtuse people can sometimes rank high on aspectual tiers of these tests. But the consensus appears to be that the correlation approximately holds while allowing for scalene anomalies. In effect, the g factor is eroding.

One recalls MIT economist Jonathan Gruber, the architect of Obamacare, who referred to "the stupidity of the American voter" as helping him to pass the controversial law. One wonders if Gruber ever heard of Swiss psychologist Jean Piaget's test results purporting to show that "the rot starts at the top." This would implicate Gruber and his cohort in the experience of what Piaget calls horizontal décalage, which stymies the application of cognitive functions and logical operations to extended tasks. In other words, Gruber et al. are also stupid, gradually destroying the very society that enabled them to flourish. But the rot can also start at the bottom, as a combination of generalized mental vacancy and low-to-no-information voters furthers cultural and social degeneration. As Morris Berman remarks in The Twilight of American Culture, "A society cannot function if nearly everyone in it is stupid."
Posted by: Besoeker || 02/11/2021 01:52 || Comments || Link || [336091 views] Top|| File under:
-PC Follies
Chamber of kommerce Gets Buyer's Remorse
[PJ Media] It was for your own good. The U.S. Chamber of Commerce coordinated with a bevy of left-wing activists, unions, and others to "fortify" the 2020 election for Joe Biden. The Chamber is getting the open borders it wants and the soft-on-China policy it wants, all to the detriment of working families. Of course, in the Time recounting of a year-long initiative that pulled every lever of power in the country, the Chamber's motives were pure, to ensure a fair and unquestionable election. To do this, the Chamber helped to change election laws nationwide, destroying election integrity in multiple swing states and demonizing anyone who questioned the results.

Then the members of the "conspiracy" ‐ Time's characterization, not mine ‐ put pressure on the media and social media to manage what Americans' were allowed to see and read. They kept the pressure up as the Trump campaign attempted to demonstrate its claims of election irregularities in several states. We would come to find out that in swing states where vote-counting stalled there were significant infusions of cash into Biden-heavy districts. These donations funded a get-out-the-vote initiative through selected election offices that are supposed to be financed by the taxpayer. The Amistad Project currently has lawsuits against the counties that took the funds from the not-for-profit funded by Mark Zuckerberg's wife.

Yet the U.S. Chamber of Commerce partnered with these progressive groups and somehow expected Biden would not implement those groups' radical wish list. The proposed energy policies alone should have scared them, but they didn't. Now, with Biden's express endorsement of a $15/hour minimum wage, the Chamber has objections:
Posted by: Bobby || 02/11/2021 11:59 || Comments || Link || [336092 views] Top|| File under:
Government
Radical Idea: What if the Air Force Was No Longer Its Own Branch?
[The National Interest] Key point: The Air Force used to be a part of the Army. Did separating it actually make any sense?

With the Iraq War over and the fighting in Afghanistan winding down, why does the United States need to maintain two large land armies, the Army and Marine Corps? The question seems perfectly reasonable given the apparent absence of large terrestrial threats, but it leads us down the wrong path.

The United States military is all about redundancy; in addition to two armies, it also fields two navies — the Navy and the Coast Guard — and five or six air forces, depending on how you count the aerial arms of the various branches.

The real problem isn't that the Army is marginally more or less useful that it was 10 years ago, but rather that the institutions that were designed in 1947, when the Army and Air Force split, are insufficiently flexible to negotiate the modern security landscape.

The fault for this lies not primarily with the Army, but with the United States Air Force, an institution built on the optimistic vision that ordnance delivered from the air could, cheaply and cleanly, bring about a peaceful, American-dominated world.

HOW TO BUILD A MILITARY BRANCH
Look, creating institutions is all about drawing useful lines between areas of responsibility. Historically, it made sense to divide the responsibility between managing security on land and on sea between specific organizations tasked with training, managing and equipping professionals in their respective arenas.

In other words, an army and a navy. They had their disputes from time to time, but by and large their missions were sufficiently distinct — as distinct as earth and water, really — that differences in outlook, opinion, and interest didn't interfere all that much with fighting actual wars.

But even from the dawn of flight, it never made much sense to separate the professional upbringing of aerial warfighters from their sea and land counterparts. Since before World War I, aviators have supported soldiers and sailors through reconnaissance, interdiction of enemy transit, air transport and direct attacks against fielded enemy forces.

Separating aerial military assets from the ground and naval assets they organically support makes no more sense than the creation of separate arms for tanks and submarines. The creation of the Air Force broke apart the organic unity of the Army.

By contrast, the Navy, though threatened by air power pioneer Billy Mitchell and his ilk, fortunately managed to insulate itself, its carriers and its aircraft from Air Force influence — and the Marines likewise managed to keep their own aviation arm because, well, they're the Marines.

Posted by: Besoeker || 02/11/2021 11:21 || Comments || Link || [336083 views] Top|| File under:
-PC Follies
Author criticizes continued 'culture of war' with troops in Iraq, Afghanistan
[The Hill] Author Michael Knox told Hill.TV he is disappointed that President Biden has signaled he might leave certain troops in Iraq and Afghanistan for the foreseeable future, after the president committed to ending some wars during his 2020 campaign.

"I would say it's a disappointment, but it's to be expected. Joe Biden ended his nomination acceptance speech and his victory speech and his inauguration speech with the words 'And may God protect our troops,'" said Knox.

The professor emeritus at the University of South Florida said former Presidents Trump and Obama also expressed similar sentiments about the U.S. military in their speeches.

Knox, author of "Ending U.S. Wars by Honoring Americans Who Work for Peace," said those kinds of repeated remarks by presidents are part of a "culture of war" in American society that emphasizes militarism.

A congressionally mandated panel recommended Wednesday that the United States delay its withdrawal from Afghanistan after finding that the Taliban has not met the conditions of an agreement made with the Trump administration last year.
Posted by: Besoeker || 02/11/2021 01:16 || Comments || Link || [336082 views] Top|| File under:
I Refuse to Absolve Liberals of Their Sin of Being Annoying
Kurt Schlichter
[Townhall] Okay, by now we've all heard of that seriously goofy LA Times editor lady who was micro-aggressed by her Trump-digging neighbors who just up and dug out her snowed-in driveway. If you are one of the three people in Conservativeland who have not, read about it here. The important takeaway is that we are dealing with morally illiterate lunatics.

Now, it's hard to decide what is the most hilarious part of this whole insanity: the idea that someone doing you a favor would drive you into spasms of uncertainty about how to respond to a courtesy, or that she would write about it on purpose and let the entire world know about it.

Or, perhaps, it's the notion that we Trump supporters are waiting for absolution from neurotic city-slickers who failed Human Interaction 101 in Life School.

Yeah, I bet Jim and Debbie with the snowplow are white-knuckling it in their well-provisioned, well-defended home hopin' and wishin' and prayin' that the editorette sees fit to bestow her forgiveness upon them for their sin of not harkening to her freak show narrative.

I'm baffled at her thought process all the way through this. It snows. Her neighbor with a plow clears her driveway so she doesn't starve when the guy from Instacart can't get through the snow to deliver her kale and kombucha. And her first thought is, "But but but he likes Trump!"
Posted by: Bobby || 02/11/2021 00:00 || Comments || Link || [336095 views] Top|| File under:
Who's in the News
47
[untagged]
3
Taliban
3
Govt of Pakistan
2
Antifa/BLM
2
Govt of Iran
1
al-Qaeda
1
Houthis
1
Human Trafficking
1
Islamic State
1
Ottoman Proxies
1
Sublime Porte
1
al-Qaeda in North Africa
Bookmark
E-Mail Me
The Classics
The O Club
Rantburg Store
The Bloids
The Never-ending Story
Thugburg
Gulf War I
The Way We Were
Bio
Merry-Go-Blog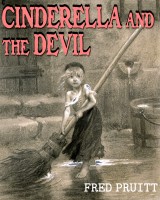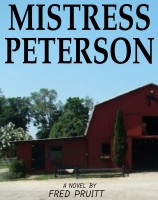 On Sale now!


A multi-volume chronology and reference guide set detailing three years of the Mexican Drug War between 2010 and 2012.

Rantburg.com and borderlandbeat.com correspondent and author Chris Covert presents his first non-fiction work detailing the drug and gang related violence in Mexico.

Chris gives us Mexican press dispatches of drug and gang war violence over three years, presented in a multi volume set intended to chronicle the death, violence and mayhem which has dominated Mexico for six years.
Click here for more information


Meet the Mods
In no particular order...


Steve White
Seafarious
tu3031
badanov
sherry
ryuge
GolfBravoUSMC
Bright Pebbles
trailing wife
Gloria
Fred
Besoeker
Glenmore
Frank G
3dc
Skidmark



Better than the average link...



Rantburg was assembled from recycled algorithms in the United States of America. No trees were destroyed in the production of this weblog. We did hurt some, though. Sorry.
35.175.107.142

Help keep the Burg running! Paypal: