-Great Cultural Revolution
Another mighty whiff from NPR
[Townhall] This is the latest round of fake news concerning COVID, huh? I've been told our hospitals are about to collapse. It hasn't happened. In fact, this piece of fear porn has been manufactured before. It centers on Intensive care units, which are almost always near capacity, even prior to the pandemic. If they're not, the hospital loses money.

Enter

National Public Radio

that peddled a story that wasn't true at face value. The narrative was that the ICUs are so packed with COVID patients that it resulted in his death. He reportedly visited 43 and was turned away. It wasn't COVID that killed him; it was a heart ailment. Yet, midway through the story, you can see where things go off the hinges. It's classic misinformation (via NPR) [emphasis mine]:


Ray DeMonia, 73, was born and raised in Cullman, Ala., but he died on Sept. 1, some 200 miles away in an intensive care unit in Meridian, Miss.

Last month, DeMonia, who spent 40 years in the antiques and auctions business, suffered a cardiac emergency. But it was because hospitals are full due to the coronavirus — and not his heart — that he was forced to spend his last days so far from home, according to his family.

"Due to COVID 19, CRMC emergency staff contacted 43 hospitals in 3 states in search of a Cardiac ICU bed and finally located one in Meridian, MS.," the last paragraph of DeMonia's obituary reads, referring to the Cullman Regional Medical Center.

"In honor of Ray, please get vaccinated if you have not, in an effort to free up resources for non COVID related emergencies ... ," the obituary reads. "He would not want any other family to go through what his did."

NPR was unable to reach the DeMonia family. A spokesperson for Cullman Regional Medical Center, who declined to give specifics of Ray DeMonia's case, citing privacy concerns, confirmed to NPR that he was transferred from the hospital but said the reason was that he required "a higher level of specialized care not available" there.

So, they pushed a story without getting the full picture from the family and they got a statement from the original hospital DeMonia was admitted to which shredded the narrative NPR tried to toss out here.

'A Man Died After Being Turned Away From 43 ICUs At Capacity Due To COVID, Family Says' is the headline.

Well, he was admitted. He was transferred because the original hospital wasn't properly equipped to give him the care he needed. That's hardly being turned away.

The story is false. NPR probably knew it was false but ran with it anyway because it was a noble lie. It's still a lie, kids. The liberal media intentionally misleads and knows it can get away with it.
Posted by: Deacon Blues || 09/16/2021 00:00 || Comments || Link || E-Mail|| [280 views] Top|| File under:
-Land of the Free
The War On Cash, Is It A Real Thing? The Answer Is Yes
[Advancing Time] In our bizarre economy, we hear many things, and ideas are constantly being thrown out to us. This all tends to flow together and help us develop a strategy as to how we should cope with the changing times. One thing we continue to hear is that a war is being waged to eliminate cash. Not only are most people going along with this but many have embraced the notion.

Some people view carrying cash as dangerous or burdensome. This also dovetails with their desire to spend more than they can afford, when using a credit card it is far easier to continue spending money you do not have. All things considered, when asked, is the war on cash a real thing being directed from those on high, sadly we must answer yes. Cash reflects "options for the people" and it appears those in charge of such things want in gone.

Currencies were developed to facilitate and ease transactions between individuals and businesses. The war on cash is simply another way Washington can continue to show its favoritism towards big business. Small businesses often rely more on small cash transactions and often lack the ability to process other forms of payment. It is ironic that while big businesses and companies like Amazon flourish with each move government makes, the small businesses on Main Street are left worse off.

A cashless society where records are made and kept reflecting every transaction we make even down to buying a candy bar also allows the government to monitor our every move. This is something Big Brother-type governments strongly aspire to under the guise it will extend its ability to protect us or tamp down on crime, tax evasion, and corruption. For some reason, they seem to think this will allow them to collect more taxes, yet it comes at the same time they continue to tilt the tax code in favor of massive companies.
The way the government has handled coins during the pandemic is a clear indication of its unconcern over the role cash plays in our economy. When coin shortages developed, little or no effort to straighten out the mess was instituted. Considering the massive number of coins sitting unused in jars and cans across America it is a situation that could easily be resolved. In fact, coinage has yet to return to full use following the pandemic, and claims of coin shortages persist.


Posted by: Besoeker || 09/16/2021 05:25 || Comments || Link || E-Mail|| [278 views] Top|| File under:
Europe
Germany's Jewish Leadership vs. Israel
[DanielPipes] Germany's political parties have their differences, to be sure. But they can all agree on one thing: that the upstart civilizationist party called the Alternative for Germany (Alternative für Deutschland, AfD) should not have any representation in the Bundestag (parliament).

It's not hard to see why, as AfD's brazen outspokenness in favor of Western civilization, the United States, and Israel intensely annoys them. So, as elections loom, the other parties are ganging together to discredit the AfD. Given that this is Germany, the single most potent method is to tar it with antisemitism. And to do that most effectively, Jews must lead the charge.

That explains why Germany's Central Council of Jews (Zentralrat der Juden, ZdJ) initiated a document that no fewer than 68 other Jewish organizations endorsed. Titled "Jews against the AfD," it calls on Germans to vote for any party other than the AfD. Its message is not subtle: "Vote for an unquestionably democratic party [zweifelsfrei demokratische Partei] on September 26, 2021 and help banish the AfD from the German Bundestag."

The document, issued on September 9, accuses the AfD of "wreaking havoc" in parliament and calls it the home of "antisemites and right-wing extremists" who engage in "racism and misanthropy." To top it all, the signatories even claim to be "convinced that the AfD is an ... anti-religious [religionsfeindliche] party."

Those organizations also include some big and established international names, including the American Jewish Committee, the B'nai B'rith, the Claims Conference, the European Jewish Congress, the Jewish National Fund, Limmud, the Maccabi Games, the Ronald S. Lauder Foundation, the Union of Progressive Jews, and the World Jewish Congress.

For starters, it bears noting that all German and American tax-exempt organizations endorsing this statement are very clearly breaking the law by advocating how votes should be cast. The document's headline includes a childish graphic of a downward arrow, reversing the AfD's upward one. Oddly, the ZdJ not once spells out the party's name in this document, just "AfD," its initials, as though mentioning the full name would sully it.

A day later, the organization Jews in the AfD (Juden in der AfD, JAfD) responded to this blast. It started by noting that the ZdJ gets nearly its entire €13 million annual budget from the government – so, of course, it toes the government's line. It also notes that "only state-financed [German] Jewish organizations took part in this appeal. Independent Jewish organs such as the monthly newspaper Jüdische Rundschau and conservative Jewish associations such as Chabad Germany are not represented."

It gets worse. The Central Council of Jews, notes Chaim Noll, a German-Israeli author, "is an unique institution that does not exist in other countries and also is unknown in Judaism. It is one of the state institutions financed by the federal government, it administers the country's Jews. ... That Jews are subject to the government's wishes is the specific tragedy of the Jews in Germany; in other countries, Jewish communities are autonomous."

As for substance, JAfD accurately argues that "the AfD has done more to protect Jewish life than any other party in the German Bundestag." Specifically, it successfully initiated a ban on Hezbollah and the BDS movement, and it is working to defund UNRWA and abolish labeling requirements for Jewish products from the West Bank.

I personally witnessed this when sitting in the Bundestag on March 14, 2019, as a vote was taken urging the German government to vote favorably for Israel in the United Nations. AfD's members voted 89 percent in favor of this motion, about 350 times more so than the ¼ of 1 percent of the ruling parties who joined them.

This spat illustrates a deep truth about Europe's sad Jewish leaders: beholden to the Establishment, they sacrifice most of their Zionist inclinations to stay in its good graces. (For more detail on this pattern, see my article "Europe's Jews vs. Israel.") So avidly do they bow before the government, they even convinced Israel's current ambassador to Germany, Jeremy Issacharoff, to breach diplomatic protocol, openly attack the AfD, and defend Germany's anti-Israel parties.
Posted by: Elmerert Hupens2660 || 09/16/2021 00:00 || Comments || Link || E-Mail|| [132 views] Top|| File under:
Home Front: Politix
Retired General Jack Keane defends the indefensible
[Mediaite] Retired General Jack Keane appeared on The Story With Martha MacCallum Wednesday, where he came to the defense of the Chairman of the Joint Chiefs of Staff, General Mark Milley. In the upcoming book, Peril, by Bob Woodward and Robert Costa, it's reported that Milly made secret calls with China in October 2020 and January 2021 over fears former President Trump might start a war. It's reported that the purpose of the calls was to assure his Chinese counterpart that Trump would not start a war.

While Republicans have become enraged by the reporting, calling Milley's actions treasonous, and calling for him to resign or be fired, Keane says the calls were nothing out of the ordinary.

"General Milley's making a phone call to provide reassurances, which is his job," Keane said. "I mean, he's executing his responsibility and he's doing it in concert with his own advisers and then sharing that with the interagency."

Keane also said that the president not being briefed on the calls was nothing unusual, and believes the whole story is being overblown.

"I don't see anything that is undermining the civilian control of the military," Keane said. "If you took the facts, that are, I think, being sensationalized in this report, that would be an issue, as you (McCallum) just regurgitated here. But that is not what the Pentagon is reporting. It seems to be pretty much in sync with what we're used to seeing."

One of the main things causing outrage among some is the report that Milly made these calls in secret, making some believe he was undermining Trump, as has been the message in some segments on Fox News's primetime shows. But Fox's own Jennifer Griffin reported on Wednesday that the calls were in fact not secret, and that they were coordinated with multiple high-level Pentagon officials. It was even reported that Trump's Secretary of Defense Mark Esper took the lead in the first call.
Posted by: Besoeker || 09/16/2021 07:24 || Comments || Link || E-Mail|| [270 views] Top|| File under:
Who Is Kristi Noem, Really?
Are there any South Dakotans in the house who can share their observations?

h/t HotAir


[NR] - Governor

Kristi Noem

has cultivated a certain image — that of defiant red-state outlaw bucking the diktats of nanny-state Fauci-ism.

Her profile, in this mold, rose considerably last year when her state of South Dakota emerged as the only one never to enter coronavirus lockdowns, defying the public-health bureaucracy's warnings of catastrophe with the lowest unemployment rate in the nation alongside fewer deaths per capita than lockdown-happy New Jersey and New York. The governor quickly began to look like a real contender in the nascent battle for the next Republican presidential nod: In February, the Associated Press reported that she raised nearly $1 million in the last quarter of 2020, only around 20 percent of which came from within South Dakota. In March, she headlined CPAC, where she placed second to Ron DeSantis in the event's 2024 straw poll that did not include Donald Trump. In May, she officially formed a federal political action committee, dubbed the Noem Victory Fund.


South Dacota has 2366 deaths/per million compared to, say New York state with 2800 deaths/per million. Given that SD population density (the principal factor in infectious disease spreading rate) is 1/40 of NYS, I'd say little Kristi is an overachiever.


But even as she began to position herself as a national contender in the first months of 2021, Noem's status as a rising Republican star has been dampened by a number of controversies back home. Most notably, her surprise "style-and-form" veto of House Bill 1217 — a law that would have banned biological males from competing in women's sports — did serious damage to the young governor's star power. The move effectively gutted the legislation and hurt her self-styled image as a staunch conservative fighter; Noem was accused of caving to the demands of the NCAA, Amazon, and the number of other powerful left-leaning corporations that had opposed the legislation. For many of those on the right who had viewed her as an island of sanity and courage, the decision was a betrayal.

But some critics in South Dakota now say this was part of an extended pattern for Noem, who has repeatedly sided with big business against social conservatives in the state legislature.


Surprise, surprise!
Posted by: g(r)omgoru || 09/16/2021 02:27 || Comments || Link || E-Mail|| [263 views] Top|| File under:
Because They Are Evil
[American Thinker] There are a great many things coming from Biden, Fauci, the CDC, the State Department, the military, the Justice Department, and basically the Deep State that make no sense. From Biden and the Deep State, we are getting executive orders, mandates, guidelines, decisions, policies, and edicts that just do not make any sort of intellectual sense. It is not just a difference of opinion. It is not just different politics or a different point of view. Decisions, guidelines, policies, and proposed laws are coming out of Washington D.C., Biden, and the Deep State that one just can't figure out in an intellectual, factual, common-sense sort of way. The only way to explain what is coming from the placeholder at the White House and the Deep State elites is that they are just evil. They are doing what they're doing because they are evil. No other answer makes sense.

Complete list at article. Skipping down to the BLUF:

When one analyzes these separate issues, it is obvious that it goes well beyond normal political difference. It is not just a difference of opinion, not just a different worldview. It is not just a political power play. It is not simply Democrats vs. Republicans nor conservatives vs. socialists. It is not just the rotten fruit of a fraudulent presidential election. These people are not dumb, not stupid, nor illiterate; that's not it. They know exactly what they are doing. The only thing that can explain these unexplainable decisions is...? evil. The answer of evil makes the only sense, nothing else does. I do wish there was a different answer. But there's not.
Posted by: Besoeker || 09/16/2021 01:58 || Comments || Link || E-Mail|| [228 views] Top|| File under:
India-Pakistan
Senator Rehman Malik: Radicalisation versus international extremism
[NATION.PK] The recent takeover of Afghanistan by the Afghan Taliban


...mindless ferocity in a turban...


will certainly affect Tehrik-e-Taliban Pakistain (TTP) and other

hard boyz

in Pakistain. The TTP is fully operational across the Pak-Afghan border and along with

ISIS

, they are carrying out terrorist activities in Pakistain.

Pakistain has been going through unfortunate phases in its history of radicalisation because of many factors. I had been warning about the growing extremism in Pakistain as it has roots in jihad during the war between the then Soviet Union and Afghanistan. Here is an extract of my speech as the Minister of Interior and it is valid even today and fits in both Pakistain and Afghanistan.
Continued on Page 49
Posted by: Fred || 09/16/2021 00:00 || Comments || Link || E-Mail|| [51 views] Top|| File under:
Who's in the News
38
[untagged]
7
Commies
6
Taliban/IEA
5
Islamic State
2
Govt of Iran
2
Moslem Colonists
2
Tin Hat Dictators, Presidents for Life,
1
Govt of Pakistain Proxies
1
Pak Taliban (TTP)
1
Govt of Pakistan
1
Human Trafficking
1
[untagged]
1
al-Shabaab (AQ)
1
PLO
1
Sublime Porte
1
Antifa/BLM
1
al-Qaeda
1
Arab Spring
1
Narcos
Bookmark
E-Mail Me
The Classics
The O Club
Rantburg Store
The Bloids
The Never-ending Story
Thugburg
Gulf War I
The Way We Were
Bio
Merry-Go-Blog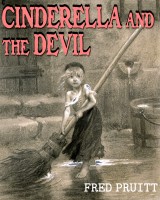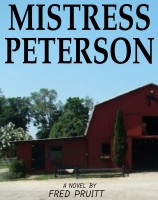 On Sale now!


A multi-volume chronology and reference guide set detailing three years of the Mexican Drug War between 2010 and 2012.

Rantburg.com and borderlandbeat.com correspondent and author Chris Covert presents his first non-fiction work detailing the drug and gang related violence in Mexico.

Chris gives us Mexican press dispatches of drug and gang war violence over three years, presented in a multi volume set intended to chronicle the death, violence and mayhem which has dominated Mexico for six years.
Click here for more information


Meet the Mods
In no particular order...


Steve White
Seafarious
Pappy
lotp
Scooter McGruder
john frum
tu3031
badanov
sherry
ryuge
GolfBravoUSMC
Bright Pebbles
trailing wife
Gloria
Fred
Besoeker
Glenmore
Frank G
3dc
Skidmark
Alaska Paul



Better than the average link...



Rantburg was assembled from recycled algorithms in the United States of America. No trees were destroyed in the production of this weblog. We did hurt some, though. Sorry.
34.239.147.7

Help keep the Burg running! Paypal: