-Lurid Crime Tales-
FDA Fetal Organ Purchases Violated Federal Law, Experts Say
[Free Beacon] The FDA shopped from a menu of aborted fetus organs to insert into lab mice as part of taxpayer-funded experiments, according to government records—a practice that watchdogs said may violate federal law.

From 2012 to 2018, Advanced Bioscience Resources, a nonprofit fetal tissue supplier, charged the FDA $340 per aborted fetus liver and $515 per intact skull. The FDA originally redacted these price listings, but a judge later unsealed the documents containing them, which were made public Tuesday by Judicial Watch. Federal law bans any institution from profiting off the sale of aborted fetuses. Meredith Di Liberto, the lead attorney in the lawsuit to obtain the government records, said the unredacted documents reveal a clear line of business between the FDA and a leading fetal tissue provider.

"I don't know how you get around that not being a violation of federal law," Di Liberto told the Washington Free Beacon. "Why are they charging per organ? What work is involved that requires you to charge a separate cost for a thymus and a liver?"



Scientific American 15 Dec 2015 - The Truth about Fetal Tissue Research
Posted by: Besoeker || 09/21/2021 01:34 || Comments || Link || E-Mail|| [336066 views] Top|| File under:
-Great Cultural Revolution
PBS and Ken Burns running out of material - turn their lens on draft dodger
[MIL.COM] Muhammad Ali was, for a while, the most famous human in the world, and he's inspired dozens of books, movies and documentaries that chronicle his influence in boxing and in the culture at large.

PBS and Ken Burns have turned their lens on his life in "Muhammad Ali," a four-part documentary; it's co-directed by Burns' daughter Sarah Burns and her husband David McMahon. The team previously made PBS' "Jackie Robinson" documentary, which aired in 2016.

"Muhammad Ali" will air on the network from Sept. 19-22, 2021, beginning at 9 p.m. ET Sunday night and will be available on Blu-ray, DVD and Digital on Oct. 19, 2021.

One of the fighter's most lasting legacies is the fallout from his refusal to be inducted in the Army after he was drafted in 1966. The film explores that decision, and we've got a long clip that tells the story of his resistance.
Posted by: Besoeker || 09/21/2021 02:46 || Comments || Link || E-Mail|| [336065 views] Top|| File under:
Tucker Carlson: The military's COVID vaccine mandate amounts to a power grab
[FOX] For fun sometime, give a little civics test to people in your neighborhood. Ask them, if you wanted to take over a country, how would you do it? And here's the answer you're likely to get from all of them: "Well, first you've got to get the most votes." They're Americans. That's what they believe. And they believe it because that's how things have worked in America for hundreds of years. It's called representative democracy. But that's not how things work in most other places, or ever have. They don't have a representative democracy.

In most places, at most times, if you wanted to take over a country, first you had to control its military — the "guys with guns," as Mark Milley once memorably put it. The Army is essential for political control. Government dictates have no meaning without the credible threat of force to back them up. Guns are to laws what gold is to paper currency. It gives it value. Strength. In a democratic system, the military serves and protects the entire population, no matter who they vote for. That's what democracy is. In an authoritarian system, the army is the enforcement apparatus of a specific political party. That's the difference between the two systems.

It's worth remembering this, given we're seeing happen all around the world right now. The German Defense Ministry just announced it's dismantling its best-trained special operations unit, which is called the KSK. Dozens of KSK operators have been fired. None of them committed any kind of crime. The ruling party simply determined they weren't loyal enough. They had the wrong political views. So they got canned. As the German defense minister, put it, the KSK has "come under the influence of an unhealthy understanding of elites."
Posted by: Besoeker || 09/21/2021 02:19 || Comments || Link || E-Mail|| [336064 views] Top|| File under:
Down Under
Strategy and Submarines
By Richard Fernandez

[PJMedia] I wrote this paper on Australian naval strategy in August 2013 — eight years ago — but never got around to placing it. It's interesting to see how well my thinking from 2013 held up. I think it clearly anticipates the actual debate that led to Australia's present decision to go for nuclear SSNs.

It is axiomatic that form follows function, which means insofar as navies are concerned that naval assets are acquired to fulfill a purpose. Once the purpose is determined, then the correct tools can be chosen for the job. Thus, every acquisition must be viewed in the context of "what is it for". Unless the ends are defined, nothing can be said about the proposed means.

Buying naval vessels is a means to an end. The determination of ends is usually called strategy. Unfortunately, the goals of Australian naval strategy are sometimes presented as a laundry list.


The defense of Australia, meaning the ability to prevent an enemy from seizing its northern territories;
The common defense of Southeast Asia;
Stabilization operations in the Southwest Pacific;
Support to civil authorities, which generally means being able to help when disaster strikes; and last but not by any stretch the least;
Global Coalition Operations, or what used to be called being able to defeat the "enemy fleet".

Another way to restate strategy, as a report to the Australian Parliament did, is to break it down into elements.


Sea denial;


Sea control; and


Power projection.

The trouble with laundry lists is you cannot tell which is most important. But common sense tells us that Task 5 (Global Coalition Operations) is the sine qua non of a navy, comprising both "Sea Denial – the prevention of the use of the sea by another force against us" – and Sea Control, the ability to impose one's will for a time on an opponent.

If the Royal Australian Navy (RAN) can perform Task 5, it can do Tasks 1 through 4. But if the RAN cannot do Task 5, Tasks 1 through 4 are out of the question. Without sea denial and sea control, power projection is not possible.

Because some of Australia's potential opponents are potentially stronger than it could ever realistically be, China being a case in point, achieving sea denial and sea control against such a foe realistically requires the assistance of an ally.

Hence the stated goal of White Paper Defence 2000 – "to defend Australia from any credible attack, without relying on help from the combat forces of any other country" – automatically put the Australian Defence Forces (ADF) on the horns of a dilemma. That was acceptable at the time, as Hugh White noted in The Monthly, because of the steadily improving security situation which culminated in the Fall of the Berlin Wall.


Read the rest at the link
Posted by: badanov || 09/21/2021 00:00 || Comments || Link || E-Mail|| [336065 views] Top|| File under:
Economy
'Not Transitory' - US CEOs Warn Inflation Is 'Unprecedented.' And Becoming 'Structural'
[ZERO] Some of the biggest names in business virtually attended the annual Morgan Stanley Laguna conference last week and warned about the complex nature of soaring inflation.

Much of the discussion was centered around the soaring cost of raw materials, labor, and logistical nightmares. Corporate leaders from 3M Company to Trane Technologies to General Electric Co., among others, all warned about increasing inflationary pressures, according to Bloomberg.

3M's Chief CFO Monish Patolawala shocked attendees by calling inflation "unprecedented." He said the impact of higher commodity prices and soaring freight prices would impact its 2021 earnings.

Trane Technologies Plc's CFO Chris Kuehn told a very similar story: "Unprecedented is the word we'd use around the inflation side."

At the virtual event, Morgan Stanley analyst Josh Pokrzywinski joked that everyone could check the word "unprecedented" on their 2021 bingo cards.

But what has become an increasing concern, pointed out by General Electric's CEO Larry Culp, is that inflationary pressures are "increasingly getting structural in nature."

David Petratis, CEO of lock maker Allegion Plc, said inflationary pressures might stick around two to three years. He said his company is preparing for more persistent inflation, adding "it's not a transitory situation."

Posted by: Besoeker || 09/21/2021 06:48 || Comments || Link || E-Mail|| [336063 views] Top|| File under:
China's Evergrande Contagion- How bad will it be for USA and World
[YahooFinance] China

Evergrande

(SEHK:3333) is the topic of the hour. Set to default on its debts, it is wreaking havoc on global markets. As of this writing, all major stock indexes were down significantly in pre-market trading. China's hang seng index, which trades overnight in North American time zones, closed the day down 3.3%.

It's going to be a rough week. There's guaranteed to be fallout from Evergrande's implosion, and it's going to affect stocks. The question is, how bad will it get? With the Evergrande situation, many of the world's biggest financial institutions are at risk. It does not look like Evergrande will be getting a bailout, so it will go into default. The company doesn't have enough liquidity to pay its debts quickly. So if bondholders do get paid, it will only be far in the future, after massive asset sales have occurred.

WHY SOME THINK EVERGRANDE COULD TANK THE GLOBAL ECONOMY
Many people think that Evergrande could collapse the global economy as U.S. banks did in 2008. Evergrande has a whopping $300 billion in debt owed to financial institutions all over the world. Major Chinese, U.S., and European banks could lose money over this. And as 2008 showed, when banks experience losses, economic contagion ensues.

The 2008 financial crisis started when sub-prime mortgages went into default and banks and other financial institutions started taking losses. The losses were compounded by losses on derivatives built on mortgages and mortgage-backed securities. By the time all was said and done, $8 trillion in stock market value was wiped out.


An order of magnitude difference, assuming the $300 billion really is all the debt there is. On the other hand, the world economy is particularly fragile at the moment, possibly taking less to reach a tipping point.
Posted by: Lord Garth || 09/21/2021 00:00 || Comments || Link || E-Mail|| [336068 views] Top|| File under: Commies
Home Front: Politix
Durham's Sussman indictment is a bizarre code for DOJ's Russia Investigation
[MSNBC of all places] Special Counsel John Durham was tasked with investigating the origins of the FBI's Russia investigation. He now appears to have ended his work not with a bang, but with a whimper.

It is hard to see how the case Durham filed on Thursday against Washington lawyer Michael Sussmann meets Justice Department standards. The indictment alleges that Sussmann met with FBI General Counsel Jim Baker in September 2016 to provide information about connections between a Russian bank and the Trump Organization. The FBI was unable to substantiate any links between Alfa Bank and former President Donald Trump's businesses, but the charge against Sussman — making false statements to the FBI — doesn't allege that the substance of the information was false. Instead, Sussman is accused of having misrepresented on whose behalf he was providing it.

A grand jury only needs to find probable cause that a crime was committed to return an indictment, but DOJ policy requires a higher standard. Before putting a person through the expense, burden and stigma of criminal charges, a prosecutor should make a determination "that the admissible evidence will probably be sufficient to obtain and sustain a conviction." This case comes woefully short of that standard.

Let's start with the easy one — admissible evidence. The indictment appears to rely on the handwritten notes of an assistant director with whom Baker spoke after his meeting with Sussmann. The notes state, among other things, "Said not doing this for any client."

Anyone who's played the game "Telephone" understands that as information is repeated, it often gets altered along the way. Instead, testimony at trial must be based on personal observation. If the prosecution attempted to offer these notes or even the writer's testimony about what he heard Baker say before he wrote them as evidence, either would likely be ruled hearsay.
Posted by: Besoeker || 09/21/2021 01:21 || Comments || Link || E-Mail|| [336066 views] Top|| File under:
FBI Rally In D.C. Ends Without Incident
[Babylon Bee] WASHINGTON, D.C.—The Federal Bureau of Investigation is disappointed by the low attendance at the D.C. rally they organized for Trump supporters today.

In spite of the FBI's best efforts to lure a bunch of angry MAGA insurrectionists to the Capitol this weekend, only a few hundred FBI agents dressed as MAGA insurrectionists showed up.

"Ivermectin! Get your hot, fresh Ivermectin HEEEERRRRE!" cried one agent selling bootleg Ivermectin tablets from Tractor Supply Company. Unfortunately, he only made a couple of sales to a few other FBI agents from other field offices he didn't recognize.

"Greetings, fellow Trump supporters," said another agent. "Let's go insurrect the government, shall we, fellas? Maybe kidnap Gretchen Whitmer? Whadaya say boys? Say—I sure do love racism!" He was then immediately tackled by three other FBI agents who dragged him to an unmarked van.

Another field agent passed out flyers for a "Super Secret Satanic Pedophile Meeting", but was sad to find there were no takers, except one lady named Hillaria Clintonania.

"Man, to put so much work into something, only to have it flop like this, it kind of hurts, you know?" said Agent Arlo Chitbag, who had organized the event. "No one even seemed interested in my 'Make Your Own Pipe Bomb' booth!"

The discouraged FBI agents will reportedly unwind this evening by spying on people through their webcams before attending their monthly Satanic pedophile meeting.
Posted by: Besoeker || 09/21/2021 00:00 || Comments || Link || E-Mail|| [336068 views] Top|| File under:
A Hinge Moment of History
by Mark Steyn

[GatestoneInstitue] It was certainly the weirdest year. It began with a supremely weird decision by the entire world, except China and Sweden, to tank the global economy.

No one has ever done that before. The only major economic power to grow last year was China whose GDP is up by, I think, about 2.5 percent compared to declines everywhere else, including some actually catastrophic ones, such as 11% in the UK.

This decision to tank the entire global economy is something that strengthened China, the creator of the virus, and the exporter of the virus, and weakened any opposition to China -- and that is how they began.

This first year of the new weirdness ended with the United States government pretending that its principal threat is a domestic terrorism movement that does not exist.

This is the characterization of the so‑called insurrection on January 6th. We were told two weeks later that there were going to be mass insurrections, not only in Washington but in every state capital. Montpelier, Vermont, for example, the smallest state capital in the Union, went into lockdown. There was no such insurrection at any of these state capitals.

Then they said, "No, there is going to be an insurrection on March 4th," because that was Benjamin Harrison's Inauguration Day back in the old days and people apparently attach such great significance to that, that there was going to be a mass insurrection. There was no such thing on March 4th. Now, we are told it will be March 20th.

I have lived in countries that have real domestic terrorism movements. It is not something that one should concoct out of whole cloth lightly. No country blessed enough not to have a domestic terrorism movement should be inventing one.

We used to be told back after 9/11, there was a cliché after 9/11, "If we don't maintain our normal life, if we don't carry on shopping, if we don't carry on going to sports features, then the terrorists will have won!"

Now, it is the complete opposite with this new alleged domestic terrorism movement, and everything we do has to be changed. We have to have a permanently armed capital city in Washington. Because of this so‑called domestic terrorism movement, we have to have a border wall around the US Capitol. We are living in a blizzard of lies.


Read the rest at the link
Posted by: badanov || 09/21/2021 00:00 || Comments || Link || E-Mail|| [336064 views] Top|| File under:
Who's in the News
28
[untagged]
6
Taliban/IEA
5
Commies
4
Human Trafficking
4
Islamic State
2
Moslem Colonists
1
Hamas
1
Hezbollah
1
Boko Haram (ISIS)
1
Islamic Movement of Nigeria (Iran)
1
[untagged]
1
ISWAP
1
Narcos
1
al-Qaeda
1
Govt of Sudan
1
Govt of Pakistain Proxies
Bookmark
E-Mail Me
The Classics
The O Club
Rantburg Store
The Bloids
The Never-ending Story
Thugburg
Gulf War I
The Way We Were
Bio
Merry-Go-Blog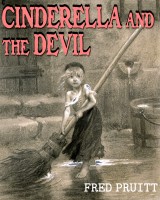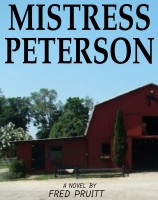 On Sale now!


A multi-volume chronology and reference guide set detailing three years of the Mexican Drug War between 2010 and 2012.

Rantburg.com and borderlandbeat.com correspondent and author Chris Covert presents his first non-fiction work detailing the drug and gang related violence in Mexico.

Chris gives us Mexican press dispatches of drug and gang war violence over three years, presented in a multi volume set intended to chronicle the death, violence and mayhem which has dominated Mexico for six years.
Click here for more information


Meet the Mods
In no particular order...


Steve White
Seafarious
tu3031
badanov
sherry
ryuge
GolfBravoUSMC
Bright Pebbles
trailing wife
Gloria
Fred
Besoeker
Glenmore
Frank G
3dc
Skidmark



Better than the average link...



Rantburg was assembled from recycled algorithms in the United States of America. No trees were destroyed in the production of this weblog. We did hurt some, though. Sorry.
35.172.111.47

Help keep the Burg running! Paypal: