Man's body found in paper bale at Idaho plant; who he was, how he got there remains a mystery
The ever-present dangers of recycling....

TWIN FALLS, Idaho (AP) _ Workers at a recycling plant found a man's body inside a 1,500-pound bale of paper, and investigators are trying to find out his identity and how he got there.

Obviously a member of the press...


The body was found at Hamilton Manufacturing Inc. in Twin Falls, but investigators said the paper bale came from the Boise area, more than 100 miles northwest.


Boise mob's version of sleep with the fishes?


"The employees were shocked," Twin Falls police Capt. Matt Hicks said. "This is about the last thing in the world they expected to find at their job."
"Hey, Joe, there's a stiff in this bale."
"Sheesh, not again. Call the coroner."
Police Sgt. Abe Blount in Garden City, near Boise, said the male victim is likely in his 50s and was wearing clothing consistent with a homeless person.


There's a uniform? I should think that anyone would look a little disheveled after being bundled up and shipped 100 miles. Oh, and being dead and all.


"We are fairly certain the bundle came from here, but the problem is (recycling center employees) pick up newspapers from a lot of different places all over," Blount said.
DNC voter registration booth?
The Ada County coroner's office in Boise scheduled an autopsy Wednesday. Coroner Erwin Sonnenberg said that due to the unknown factors of the case, investigators are treating it like a homicide and are preserving forensic evidence.


They suspect it may be suspicious? What was the clue?


Police say they are checking missing person databases, and may use circulate a composite sketch to try to identify the man.


"We will leave no page unturned."


"It is just kind of a mystery to everyone right now," said Rick Gillihan, general manager of Western Recycling, the company contracted to operate Boise recycling programs.


It's one for the books.


Each day, the Boise center churns out dozens of the one-ton bales of recycled paper, collected from bins scattered around the county. It also receives large amounts of newspapers from commercial compactors.


At last, a socially redeeming use for the New York Slimes (and possibly its staff).
Posted by: Atomic Conspiracy || 11/11/2008 16:11 || Comments || Link || E-Mail|| [6463 views] Top|| File under:
Sign of the times
by Mike, special to Rantburg

Like anyone else with an e-mail address, I've been getting spam from a certain allegedly Canadian drug supplier for years.

Starting last Wednesday, they've adopted a new strategy to sneak in past the spam filters. The spam carries the subject line Michelle Obama nude photos.

That is a mental picture I! Do! Not! Need!
Posted by: Mike || 11/11/2008 09:17 || Comments || Link || E-Mail|| [6467 views] Top|| File under:
-Short Attention Span Theater-
Mountain with moguls for moguls goes belly up.
Ski resort for super rich files for bankruptcy
NEW YORK (Reuters) - Exclusive ski and golf community Yellowstone Club, in Montana, has filed for bankruptcy protection, a sign that the financial crisis roiling the real estate and leisure industries is not limited to the low end of the market.

The club, in the pristine mountain area around Big Sky, Montana, not far from Yellowstone National Park, is part resort and part residential community for the super-rich.

It advertises housing lots on the sides of its ski slopes and golf course at prices ranging from $2 million to more than $6 million.

In a filing made in federal bankruptcy court in Montana on Monday, Yellowstone Mountain Club LLC filed for Chapter 11 bankruptcy protection, listing assets and liabilities in the range of $100 million to $500 million.

The filing was signed by owner and developer Edra Blixseth, who started the business in 2000 along with former husband Tim Blixseth.

The company, which plans to carry on doing business, asked for an expedited hearing so it can secure financing.
Posted by: GolfBravoUSMC || 11/11/2008 14:53 || Comments || Link || E-Mail|| [6462 views] Top|| File under:
Wally Cleaver makes the big time
LOS ANGELES – Eat your heart out, Eddie Haskell.

Tony Dow, best known as the actor who portrayed The Beav's big brother, Wally, in the '50s TV series "Leave It to Beaver," will have one of his abstract sculptures on display at the Louvre. Several sculptors from the Karen Lynne Gallery — including Dow — will have their works shown at the historic art museum in Paris as part of the Societe Nationale des Beaux-Arts exhibition.

"Having something shown at the Louvre is about as good as you can get," said Dow, who lives in Los Angeles, "especially when it's a juried show like this where there's a panel of judges who pick the pieces to be in the exhibition. I'm a little humbled by the whole thing but grateful nonetheless."

Dow, who has also worked as a director and visual effects producer on several TV shows, has been painting and sculpting since he was a teenager. The 63-year-old artist's sculpture that will be shown at the Louvre from Dec. 11 to Dec. 14 is titled "Unarmed Warrior," and is a bronze figure of a woman holding a shield.

"Of course, I'm really proud of 'Leave It to Beaver' and my directing career in television," said Dow. "Those are great accomplishments. I'm really proud of them, but this is interesting because I don't think they know anything about that at the Louvre."
Posted by: tu3031 || 11/11/2008 12:32 || Comments || Link || E-Mail|| [6462 views] Top|| File under:
Audio recording of World War One artillery now available for download
Terry Teachout, "About Last Night"

On October 9, 1918, an HMV sound engineer named Will Gaisberg set up a primitive piece of recording equipment immediately behind a unit of the Royal Garrison Artillery stationed outside Lille and recorded a British gas-shell bombardment. His purpose in doing so was to preserve the sounds of war before the coming armistice caused them to vanish forever from the face of the earth.

According to HMV's catalogue, the recording, which was commercially released, consisted of


the actual reproduction of the screaming and whistling of the shells previous to the entry of the British troops into Lille. It is not an imitation but was recorded on the battlefront. The report of the guns and the whistling of the shells is the actual sound of the Royal Garrison Artillery in action on October 9th, 1918. No book or picture can ever visualise the reality of modern warfare just the way this record has done...it would require only the slightest imagination for one, by means of this record, to be projected into the past, and feel that he is really present on the battlefield witnessing this historic chapter of the war.

You can listen to the two-minute-long recording by going here, and it can also be downloaded from iTunes by searching for "Gas Shells Bombardment." . . .
Posted by: Mike || 11/11/2008 10:50 || Comments || Link || E-Mail|| [6462 views] Top|| File under:
Parrot Saved Girl's Life With Warning
A babysitter's parrot is being credited with helping save the life of a 2-year-old girl who was choking Friday at a Denver area home while the sitter was in the bathroom.

"While I was in the bathroom, Willie (the parrot) started screaming like I'd never heard him scream before and he started flapping his wings," said Meagan, the babysitter. "Then he started saying 'mama baby' over and over and over again until I came out and looked at Hannah and Hannah's face was turning blue because she was choking on her pop tart."

Meagan performed the Heimlich maneuver on Hannah, which stopped the choking.

"If (Willie) wouldn't have warned me, I probably wouldn't have come out of the bathroom in time because she was already turning blue, her lips were blue and everything," Meagan said. "If anything happened to her, I don't know what I would do," said Samantha Kuusk, Hannah's mother. "I'm very grateful for the both of them because they both saved her."

Willie didn't say much when CBS4 visited on Sunday. Meagan said he is usually pretty talkative. "He says 'I love you' and he says 'mama' and he says 'step up' and some other words that aren't so nice," she said.
Posted by: john frum || 11/11/2008 00:00 || Comments || Link || E-Mail|| [6474 views] Top|| File under:
Africa North
Bedouin seize Egyptian police near Israeli border
Armed Bedouin attacked a security checkpoint Tuesday in Egypt's Sinai Peninsula and seized 11 policemen in a restive area near the border with Israel, an Egyptian security official said.

The Bedouin tribesmen were angered by a police shooting a day earlier that killed a suspected Bedouin smuggler in the area. Smugglers use the border area to send weapons, drugs and other items into the Gaza Strip, often through underground tunnels. Traffickers also ferry African migrants seeking to enter Israel.

The Bedouin tribesmen raided a security checkpoint Tuesday and dragged the 10 policemen and a senior officer into getaway cars in a town six miles (10 kilometers) from the Israeli border, the security official said. He spoke on condition of anonymity because he wasn't authorized to talk to the media.

In the incident a day earlier, police were chasing two Bedouin smugglers in a car and shot and killed one of them, he said. The other man was injured. Tribesman Moussa Abu Freh said Bedouin had taken over several other checkpoints near the Egyptian-Israel border.
Posted by: ed || 11/11/2008 10:32 || Comments || Link || E-Mail|| [6463 views] Top|| File under:
Caribbean-Latin America
Chavez Threatens To Send In Tanks If Opposition Wins Vote
Venezuela's increasingly bellicose President Hugo Chavez warned that he may put tanks on the streets if a former television star running for his Socialist Party loses a state election this month.

Chavez is expected to lose control of some key states and cities in the November 23 nationwide elections for governors and mayors. In Carabobo, where a Chavez loyalist and former late-night talk show host risks losing the governorship, Chavez told party activists he might use the tanks to "defend the people."

"If you let the oligarchy return to government then maybe I'll end up sending the tanks of the armoured brigade out to defend the revolutionary government," he said late on Saturday.

In recent weeks the former tank officer also has threatened to jail the country's top opposition leader, Manuel Rosales, whom he accuses of corruption and of plotting to kill him. Chavez frequently uses polarizing rhetoric as a campaign tactic to mobilise party activists to vote, but rarely carries through on his threats.
Posted by: Anonymoose || 11/11/2008 10:52 || Comments || Link || E-Mail|| [6464 views] Top|| File under:
China-Japan-Koreas
Police chief arrests 48 relatives
A POLICE chief in a remote county of southwestern China has taken down 48 of his relatives for various crimes including brothers, cousins and a number of his wife's family, local media said today. Laobulaluo, a police chief in Heizhugou township, Sichuan province, had seen 25 relatives either jailed, sent for "re-education through labour", or punished in other ways, according to a report posted on a state news website.

The police chief, who is in his 30s, is a member of China's Yi ethnic minority. Over a 10-year career, he had personally arrested a brother and two cousins after finding they had beaten local teachers at a primary school while drunk. Other family members were arrested after stealing a woman's handbag.

The policeman's sense of duty had inflamed his relatives, some of whom had taken turns threatening his parents, and had "even secretly cut off the tails and slashed the legs of their cows," the report said.

"In the first few years, I did not dare head back to my hometown to pass the New Year holiday, but now it's all right. Everyone understands and supports what I was doing at the time," the report quoted him as saying.
Posted by: Oztralian || 11/11/2008 04:02 || Comments || Link || E-Mail|| [6474 views] Top|| File under:
Down Under
Orgies return to hedonistic nude resort at Mossman
A NUDIST resort wants to bring back swingers and sex parties in a bid to boost sagging tourism figures, The Courier-Mail reports. The White Cockatoo resort in Mossman, near Port Douglas, north Queensland, is promoting an adults-only "anything goes" month of hedonism for March next year.

Owner of the White Cockatoo Tony Fox yesterday said it was time to lift a self-imposed swinger ban. "Tough economic times call for stiff measures," Mr Fox said. "We've taken the bull by the horns and it's going nuts; we're close to fully booked.

"It will be a hedonism resort, where anything goes for a month. We're not using the words sex or swingers, but it doesn't take rocket science to work out what it means."

Three years ago the controversial resort, once billed as the nation's top group-sex hotspot for swingers, hit the headlines when it closed its doors to partner-swapping. The ban followed a series of out-of-control sex parties and orgies where, in one case, police were called to evict six swingers after a free-for-all sex romp in a chalet.

In another, a naked husband-and-wife in their mid-50s upset others with a rowdy display of balcony sex before breakfast. Other guests complained of being propositioned for group sex by a stranger in her 30s.

Mr Fox said he had since imposed a strict set of rules for the ordinary nudist season.

Cairns Catholic Bishop James Foley warned: "It might only end up cheapening the whole resort operation for a short term gain. Anyone who goes to a hedonist's party goes at their own risk. You've got to wonder what sort of people go and why. Where is the moral code of behaviour and how do you stop jealousies and fights?"

But Cairns Regional Mayor Val Schier said she was not opposed to the "month of hedonism".

"People in tropical north Queensland are extraordinarily creative," Ms Schier said. "And if they can create a business opportunity that does not offend any neighbours or harm anybody that is fine. It is tough economic times and as long as it is with consenting adults, then there is no problem."

And local tourism chief Doug Ryan said: "As long as whatever they do stays within the law then good on them."
Posted by: Oztralian || 11/11/2008 21:25 || Comments || Link || E-Mail|| [6496 views] Top|| File under:
Europe
Raw WWII Combat Film Found In Colorado Basement
Here is remarkable raw footage of combat over and across the French and German countryside during World War II following the D-Day Invasion in June 1944. The film was shot by Albert Fagler who lived through those days as an Army Combat Photographer.

The film was found by his grandchildren in the basement of his home in Colorado following his recent death. The film is silent but dramatic as it shows a taste of what those brave Americans experienced to preserve freedom for our nation, and give freedom to millions in Europe.


Air combat footage begins at about 10:00
Posted by: Anonymoose || 11/11/2008 13:17 || Comments || Link || E-Mail|| [6462 views] Top|| File under:
Ataturk biopic causes controversy in Turkey
A documentary about the life of Mustafa Kemal Ataturk, the revered founder of modern Turkey, is causing controversy with its revelations about his depression, fondness of women and heavy drinking.

The film, entitled "Father of the Turks", was released late last month to commemorate the 85th anniversary of the founding of the Turkish republic, largely thanks to a man who transformed a Muslim nation into a secular state.

Directed by journalist Can Dundar the film records his authoritarian nature, military genius and his reforming and visionary energy in building a new and modern state on the ruins of the Ottoman empire. But it also portrays him frankly as a three-packets-a-day heavy smoker, a heavy drinker whose fondness for alcohol caused cirrhosis of the liver and his death at the age of 58, his deep depression in his final days when he sought solace in female company.

The film has already been seen by half a million Turks. A 1993 film by the same director on the last year of Ataturk's life won wide acclaim and was distributed to schools. This time, though, the reaction has been more mixed.

In Turkey Ataturk enjoys a heroic status, with statues and memorials to be found everywhere. Every school has a bust of him and millions of devoted Turks visit his mausoleum each year. It is an offence to denigrate his memory.

The film has attracted violent criticism in some quarters.

'He is a human being like everyone else'
"Do not go and see this documentary, persuade those who want to see it not to," wrote Yigit Bulut in a column in the newspaper Vatan. He said that the film "diminishes the image of Ataturk in the minds of young Turks" and could only serve the interests of Islamists at a time when there is still tension between secularists and backers of the ruling Islamist-rooted conservative government.

"This film depicts a sincere and tender leader," said Dundar. "It is my Ataturk," he said on television, adding that he regretted that in the whole of Turkey there was not a single museum devoted to its founder.

He criticized the exploitation of the personality cult of the "Great Savior" particularly during the third and most recent of the country's military coups in 1980. The effect had been to diminish his philosophy by turning into a dogma, so making it harder to understand: even making it look ridiculous.

Culture Minister Ertugrul Gunay brushed aside criticism, saying that some people wanted to portray Ataturk as a superman without any flaw. "Naturally he is a human being like everyone else, who has his hopes, his disappointments, his rages and his moments of happiness."
Posted by: Fred || 11/11/2008 00:00 || Comments || Link || E-Mail|| [6464 views] Top|| File under:
India-Pakistan
Maldives Considers Buying Dry Land if Seas Rise
The president-elect of the Maldives, a nation of 1,200 low islands in the Indian Ocean, is planning to establish an investment fund with some of its earnings from tourism so it can buy a haven for its citizens should global warming raise sea levels at a dangerous pace, according to several news reports.

Mohamed Nasheed, a former political prisoner who will be sworn in Tuesday as the country's first democratically elected president, named Sri Lanka and India as possible spots for a refuge, according to the BBC.

Mr. Nasheed's spokesman, Ibrahim Hussein Zaki, said that the new government had to take action. "Global warming and environmental issues are issues of major concern to the Maldivian people," he said on the BBC's "World Today" program. "We are just about three feet above sea level. So any sea level rise could have a devastating effect on the people of the Maldives and their very survival."

The Maldives, south of India, is known as a tourist destination and has received much news coverage as a place that is likely to be overwhelmed by the effects of climate change.

In its latest report, the Intergovernmental Panel on Climate Change of the United Nations projected that sea levels worldwide could rise up to two feet by 2100 as ice sheets eroded and warming seawater expanded. And the panel and independent climate specialists said centuries of rising seas could follow if warming persisted.

The country was one of the founding members of the Alliance of Small Island States, which since 1992 has pressed the world's industrialized countries to reduce emissions of heat-trapping gases linked to rising temperatures.

The Maldives is particularly vulnerable to flooding because its population has surged to nearly 400,000 from 200,000 in 20 years. Malé, the crowded one-square-mile capital, is ringed by sea walls, built with assistance from Japan. Many of the islands were submerged as the waves of the 2004 Asian tsunami surged by.
Posted by: Steve White || 11/11/2008 00:00 || Comments || Link || E-Mail|| [6480 views] Top|| File under:
Who's in the News
75
[untagged]
2
TTP
2
Iraqi Insurgency
1
Fatah al-Islam
1
Hamas
1
al-Qaeda
1
Islamic State of Iraq
1
Jemaah Islamiyah
1
al-Qaeda in Pakistan
Bookmark
E-Mail Me
The Classics
The O Club
Rantburg Store
The Bloids
The Never-ending Story
Thugburg
Gulf War I
The Way We Were
Bio
Merry-Go-Blog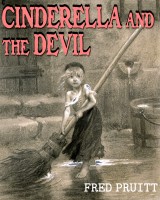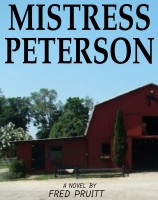 On Sale now!


A multi-volume chronology and reference guide set detailing three years of the Mexican Drug War between 2010 and 2012.

Rantburg.com and borderlandbeat.com correspondent and author Chris Covert presents his first non-fiction work detailing the drug and gang related violence in Mexico.

Chris gives us Mexican press dispatches of drug and gang war violence over three years, presented in a multi volume set intended to chronicle the death, violence and mayhem which has dominated Mexico for six years.
Click here for more information


Meet the Mods
In no particular order...


Steve White
Seafarious
Pappy
lotp
Scooter McGruder
john frum
tu3031
badanov
sherry
ryuge
GolfBravoUSMC
Bright Pebbles
trailing wife
Gloria
Fred
Besoeker
Glenmore
Frank G
3dc
Skidmark
Alaska Paul



Better than the average link...



Rantburg was assembled from recycled algorithms in the United States of America. No trees were destroyed in the production of this weblog. We did hurt some, though. Sorry.
54.80.173.217

Help keep the Burg running! Paypal: