-Signs, Portents, and the Weather-
White House (OMB) Memo Faults EPA on Endangerment Proposal (and we do too)
Jake Tapper reports:

Criticism in an interagency memo of potential government regulation of greenhouse gases under the Clean Air Act (CAA) -- saying it will hurt the economy, and questioning whether such a "precautionary" move would too expansively open up the door for government regulation -- was written by a holdover from the Bush administration, an Obama administration official said today.


Excuses, excuses....


"Making the decision to regulate CO2 under the CAA for the first time is likely to have serious economic consequences for regulated entities throughout the U.S. economy, including small businesses and small communities," states one comment in the memo, which were collected and officially sent by the White House's Office of Management and Budget. "Should EPA later extend this finding to stationary sources, small businesses and institutions would be subject to costly regulatory programs such as New Source Review."
Which is exactly what Bambi and his EPA want.
That and other comments appeared in an Obama administration interagency review responding to the Environmental Protection Agency finding on greenhouse gases. The document, published at the end of April, was an accumulation of many comments from throughout the departments and agencies in the administration.

spokesman for the Office of Advocacy said he did not know who contributed the comments, but noted that Shawne C. McGibbon, the Acting Chief Counsel for Advocacy in the Small Business Administration, wrote about greenhouse gases last November, writing that the expansion of the the scope of the Clean Air Act to regulate greenhouse gases "could make hundreds of thousands of small entities that have not previously had to deal with the Clean Air Act potentially subject to extensive new clean air requirements. ...The compliance burdens associated with these requirements would devastate small entities throughout the economy..."

McGibbon, however, is not a "Bush holdover," having been with SBA since 1994.
Oops. Quick - think up another excuse, Rahm!

Rest at the link, including a link to OMB's nine-page, unsigned document, marked "Deliberative -- Attorney Client Privilege." Ain't loyalty wonderful, Bambi?
Posted by: Barbara Skolaut || 05/13/2009 15:07 || Comments || Link || E-Mail|| [336061 views] Top|| File under:
Economy
Providence mayor wants to tax college students
PROVIDENCE, R.I. - The mayor of Providence wants to slap a $150-per-semester tax on the 25,000 full-time students at Brown University and three other private colleges in the city, saying they use resources and should help ease the burden on struggling taxpayers.


Hey, Mayor. They already pay for services in the form of sales taxes, water and electric bills, and through paying rent.


Mayor David Cicilline said the fee would raise between $6 million and $8 million a year for the city, which is facing a $17 million deficit.


So yer still in da hole.


If enacted, it would apparently be the first time a U.S. city has directly taxed students just for being enrolled.


Hmm, sounds like as good an idea as a breathing tax.


The proposal is still in its early stages. But it has riled some students, who say it would unfairly saddle them with the city's financial woes and overlook their volunteer work and other contributions, including money spent in restaurants, bars and stores.
"We want to support the city as best we can, but financially is not really what we can afford to give," said Heather Lee, president of the Brown Graduate Student Council. "We're more able to provide labor, we're more able to apply the things that we're learning in the classroom, than we are to write a $300 check."


Dad. Send more money. I'm being taxed for being.


Cities often look for revenue from universities to compensate for their tax-exempt status, and many schools already make voluntary payments to local governments. Providence's four private schools - Brown, Providence College, Johnson & Wales University and the Rhode Island School of Design - agreed in 2003 to pay the city nearly $50 million over 20 years.
The idea of a student head tax has been floated before in other cities, generally to start discussions about collecting money from universities in lieu of taxes.


He said head tax. Does that mean giving or receiving? Or both?


But Tony Pals, spokesman for the National Association of Independent Colleges and Universities, said he knows of no city that charges students a direct fee.


That's the dumbest idea I've ever heard!


"The bottom line is, a tax like this has never gone into effect," Pals said. "The timing is also unfortunate, given the significant amount of budget-cutting that institutions have had to go through because of the recession."
The four schools generate more than $1 billion a year in economic activity, said Daniel Egan, president of the Association of Independent Colleges and Universities of Rhode Island. They employ nearly 9,000 people in a city of roughly 172,000.
"We think the indirect and direct benefit of students within the community would outweigh any costs," Egan said.
Cicilline's office said there is no study showing how much students cost Providence for the use of police and fire protection and other services. The city points out that the private schools' property, valued at more than $1.7 billion, is tax-exempt.


All them drunk college kids really put a strain on Barney Fife.


Many college students are already involved in tutoring, arts education and mentoring for public school students. Providence College, for instance, offers student volunteers to staff after-school programs, and Brown is raising money for a $10 million endowment to help the city school system.


How many actually work part-time and pay city taxes? How many are registered to vote there?


Even so, Cicilline said everyone should be expected to help the city through this economic crisis. He said he wants students to have a vested interest in their city instead of seeing themselves as visitors just passing through.


Most of them are just passing through, bugwit.


"It's really about a shared commitment to the well-being of your community that you're a part of," the mayor said. "Everyone should be doing their part and coming to the table."


Giving at the collection plate is more like it.


Students at Rhode Island College, a state school in the city, and the Providence campus of the University of Rhode Island would be exempt.
A city head tax on students would need approval from both the City Council and state lawmakers. However, a similar measure failed in the state Legislature in 2005, and Rhode Island's colleges are likely to fight this proposal, too.

Posted by: Deacon Blues || 05/13/2009 19:09 || Comments || Link || E-Mail|| [336068 views] Top|| File under:
Wash. gov OKs tax cut for newspapers
Some of us are more equal than others ...

OLYMPIA, Wash. -- Gov. Chris Gregoire has approved a tax break for the state's troubled newspaper industry. The new law gives newspaper printers and publishers a 40 percent cut in the state's main business tax. The discounted rate mirrors breaks given in years past to the Boeing Co. and the timber industry.


Except that Boeing and the timber industry provide useful jobs ...

Newspapers across the country have resorted to layoffs and other cost-cutting moves to deal with a wounded business model and a recession-fueled drop in advertising.


Why not just combine all the newspapers into one? We could name it 'Truth' and save a bundle on the government subsidies .. or not ...

The Seattle Post-Intelligencer printed its final edition earlier this year and was converted to an Internet-only publication with a much-reduced staff.


And it's doing so well in its new format ...
Posted by: Steve White || 05/13/2009 11:20 || Comments || Link || E-Mail|| [336062 views] Top|| File under:
Obama Halves Chrysler's Planned Marketing Budget
Chrysler wanted to spend $134 million in advertising over the nine weeks it's expected to be in bankruptcy -- the U.S. Treasury's auto-industry task force gave it half that.

So if GM, which is wrestling with the possibility of a Chapter 11 filing itself, is wondering how much influence the task force will have over marketing, the answer is: plenty. However, transcripts from the U.S. Bankruptcy Court for Southern District of New York, where the Chrysler case is being heard, proved for the first time that the task force at least understands that advertising is a necessary expense -- even if it doesn't think Chrysler needs $134 million for nine weeks of car ads.

Robert Manzo, executive director of Capstone Advisory Group and a consultant to Chrysler, testified at a May 4 hearing that the task force "believed that it was not feasible to not spend anything on marketing and advertising for fear of eroding the image of the brand," during the company's planned nine weeks in bankruptcy. However, Mr. Manzo also testified that this "hotly discussed" matter resulted in the task force basically slashing in half the amount Chrysler wanted for advertising in the period.

U.S. Bankruptcy Court Judge Arthur Gonzalez then asked the witness: "Idle plants, why market?" referring to Chrysler's shutdown of its factories for nine weeks. "The belief on all sides was that it was essential for Chrysler not to lose its brand image in the marketplace," Mr. Manzo testified. "Advertising and marketing dollars are critical to make sure the right message is out there about Chrysler, what's happening to Chrysler during this interim period and why Chrysler will be a brand going forward that is one that a consumer should continue to look at as one of their purchase opportunities."

Indeed, that's what the automaker is attempting with a national TV campaign from BBDO, Detroit, that's running in prime time on ABC, NBC and Fox to try to calm consumers' fears about the future of its Dodge, Jeep and Chrysler vehicles. The first of two 30-second spots is dubbed "Bright Future," and it refers to Chrysler's reorganization and alliance with Fiat that will build a "meaner and leaner" company for the future. The push is a departure for Chrysler, which earlier this year cut network broadcast out of its budget in favor of more inexpensively priced local TV.
Posted by: Fred || 05/13/2009 00:00 || Comments || Link || E-Mail|| [336061 views] Top|| File under:
Home Front: Politix
SCOTUS nominee needs to be Liberal, Hispanic, Woman, Gay. - Napolitano? 3 out of 4 ain't bad
UPDATE: WASHINGTON (AP) - A source tells The Associated Press that President Barack Obama is considering California Supreme Court Justice Carlos Moreno and more than five other people as nominees for the Supreme Court.

An official familiar with Obama's decision-making said others include Solicitor General Elena Kagan, Michigan Gov. Jennifer Granholm, Homeland Security Secretary Janet Napolitano and U.S. Appeals Court judges Sonia Sotomayor and Diane Pamela Wood--people who have been mentioned frequently as potential candidates.

The official said there were other people under consideration. The official spoke on condition of anonymity because no names have been publicly revealed by the White House.

WASHINGTON (AP)--President Barack Obama plans to announce his Supreme Court choice soon but isn't saying who is being seriously considered, senators who met with him said Wednesday.

"I don't envy him the decision, but I think he's going to make it soon," Judiciary Committee Chairman Patrick Leahy, D-Vt., told The Associated Press after a private White House session. "I think when he goes out west today and tomorrow, he's going to have a lot of stuff on the airplane with him."

Obama was leaving later in the day to give a commencement speech at Arizona State University, while the debate simmers about the nomination of a successor to retiring Justice David Souter.

Asked if the president ran any names of candidates by the senators, Minority Leader Mitch McConnell, R-Ky., said: "No. No names."

Obama's bipartisan consultation came as he zeroed in on a nominee. Souter is part of the court's liberal wing, and his replacement by the new Democratic president is not expected to change the high court's ideological balance. Obama is widely expected to appoint a woman to replace Souter, and he is under pressure from some Latino officials to name the nation's first Hispanic justice.

Obama met with Senate Majority Leader Harry Reid, D-Nev.; Sen. Jeff Sessions of Alabama, the top Republican on Judiciary; Leahy; and McConnell. Vice President Joe Biden, a former Judiciary Committee chairman and veteran of confirmation hearings, also attended. White House press secretary Robert Gibbs said Obama and senators reached agreement that the confirmation process "would be civil."

Sessions said that Obama didn't give a timeframe for his decision but indicated he wanted to get it done soon. "My impression was he doesn't want to let it take too long," Sessions told reporters on the White House driveway.

The White House has said Obama will not announce a decision this week. It appears increasingly likely, though, that he will do so before month's end.

One official said none of the senators present at the closed-door White House meeting mentioned the names of any potential nominees. "The president said we may disagree on how to vote on a nominee, but we can agree on the process, or the tone of it," Sessions said. "I think that's true."

Obama wants his nominee confirmed before the Senate goes on recess for the summer in early August. But the senators would not commit to that.

Reid said the chamber would not be wedded to "arbitrary deadlines" and cautioned about the Judiciary Committee's busy schedule. "We'll work out a decent schedule," said Leahy, who promised a fair chance for Republicans and Democrats to ask questions during confirmation hearings. "Let's get the nominee first."

An emerging point of debate is Obama's insistence that his nominee be someone who is willing to show "empathy" in making rulings. Some Republicans have balked at the notion, including Sessions, who wrote an op-ed in the Wednesday editions of The Washington Post prodding Obama not to pick someone who would rule based on personal feelings.

Asked whether that matter came up, McConnell said: "We did have a discussion about the importance of following the law, and not acting like a legislator on the bench."

Should Obama make his pick shortly, that would leave June and July for his nominee to get through the vetting process, with voting presumably taking place in the Senate by August. It is possible, however, that the confirmation process would carry on into September.

Leahy said he saw no problem in having a nominee confirmed by the start of the new court session in October.
Posted by: GolfBravoUSMC || 05/13/2009 16:32 || Comments || Link || E-Mail|| [336075 views] Top|| File under:
Democrats stop GOP effort to start ethics inquiry
WASHINGTON (AP) — House Democrats on Tuesday stopped a Republican plan to force a campaign finance inquiry that likely would have investigated several influential Democrats. It was the eighth time since late February that the Republican move was halted. One of the biggest recipients has been the chairman of the defense appropriations subcommittee, Rep. John Murtha of Pennsylvania.

The vote was 215-182 to stop consideration of a GOP resolution to initiate a House ethics committee inquiry. It called for an investigation into campaign contributions to House lawmakers by recipients of pet project money and their lobbyists.

Democratic leaders spoke to some of their newer members privately last month, to stop them from voting for the Republican initiative. Tuesday's vote showed they made little headway.


Way to drain the swamp, Nancy ...

Twenty-nine Democrats voted with the Republicans on Tuesday in an unsuccessful effort to keep the GOP initiative alive and allow the investigation to begin. The first time the resolution was considered, in late February, 17 Democrats supported it.

The ethics committee doesn't need a House resolution to start an investigation. The committee usually operates in secret in the early stages, so it could be looking at the donations. However, some of the members who could face an investigation have said they have not been contacted.

The Republican resolution focused on a lobbying firm, PMA, which was raided by the FBI last year. The company's political action committee records were carted off, along with files of some of its lobbyists.
In 2007 and 2008, Murtha, Rep. Jim Moran, D-Va. and Rep. Peter Visclosky. D-Ind., directed $137 million to defense contractors who were paying PMA to get them government business.

At the same time, the three lawmakers received huge amounts of political donations from PMA lobbyists and their clients. Murtha has collected $2.37 million from PMA's lobbyists and the companies it has represented since 1989, according to the Center for Responsive Politics, which tracks political money. Visclosky has collected $1.36 million; Moran, $997,348.


Don't forget Murtha's nephews who used Uncle's name to get no-bid contracts ...

Visclosky heads the appropriations subcommittee on energy and water development. Moran is on Murtha's defense subcommittee.
Posted by: Steve White || 05/13/2009 11:16 || Comments || Link || E-Mail|| [336062 views] Top|| File under:
Hoyer: Hearings Should Explore Pelosi's Interrogation Briefing
Orville Redenbacker can't possibly make enough popcorn ...

The House majority leader reluctantly agreed Tuesday that congressional hearings should investigate Speaker Nancy Pelosi's assertion that she wasn't informed, more than six years ago, that harsh interrogation methods were used on an Al-Qaeda leader.

Rep. Steny Hoyer, D-Md., called Republican challenges to Pelosi's assertion a diversion from the real question of whether the Bush administration tortured terrorist suspects. Nonetheless, he acknowledged the controversy should be resolved.


Queen Pelosi just took the first push towards the door ...

Democrats will hold a series of hearings on Justice Department memos released last month that justified rough tactics against detainees, including waterboarding -- simulated drowning -- and sleep deprivation. While Democrats want the hearings to focus on what they call torture, Republicans have tried to turn the issue to their advantage by complaining that Pelosi and other Democrats knew of the tactics but didn't protest. Pelosi was briefed in 2002 while on the House Intelligence Committee.

Hoyer, asked at a news conference whether Democrats were inviting political problems for themselves by holding hearings, said, "I think the facts need to get out.

"I think the Republicans are simply trying to distract the American public with who knew what when. My response to that is, look, the issue is not what was said or what was known; the question and focus ought to be on what was done."

But he added that the controversy over "what was said and when it was said, who said it ... is probably what ought to be on the record as well."

Hoyer also was asked whether he believes Pelosi's support has been undermined among Democrats. "No, I don't," he said.


'Course not. That's why he's lining up the rebels for the palace coup ...

Let's hope it drags out a long time - sufficiently long for the general public to realize just who and what the Dems in charge really are.

A Senate Judiciary subcommittee holds the first hearing on the interrogation policy on Wednesday, but has scheduled testimony unrelated to the Pelosi matter.

A CIA document made public last week shows that Pelosi received a briefing in September 2002 on the tactics used on Abu Zubaydah, an Al Qaeda leader and one of three prisoners subjected to waterboarding. Pelosi said she was told the agency was discussing its legal right to use the tactic in the future. "We were not -- I repeat -- were not told that waterboarding or any of these other enhanced interrogation methods were used," said Pelosi, D-Calif.
Posted by: Steve White || 05/13/2009 00:00 || Comments || Link || E-Mail|| [336073 views] Top|| File under:
Democrats: CIA is out to get us
Democrats charged Tuesday that the CIA has released documents about congressional briefings on harsh interrogation techniques in order to deflect attention and blame away from itself.

"I think there is so much embarrassment in some quarters [of the CIA] that people are going to try to shift some of the responsibility to others -- that's what I think," said Sen. Carl Levin (D-Mich.), who sat on the Senate Intelligence Committee and was briefed on interrogation techniques five times between 2006 and 2007.


Now that the CIA helped get Bush out of the way for them, it's time for the Democrats to conduct their usual war on the CIA ...

I used to worry about how that war would affect our security, but given what they've both become, all I can say is ... Barb, have you doubled your popcorn order yet?

Illinois Sen. Dick Durbin, the No. 2 Democrat in the Senate, said he finds it "interesting" that a document detailing congressional briefings was released just as "some of the groups that have been responsible for these interrogation techniques were taking the most criticism."

Asked whether the CIA was seeking political cover by releasing the documents, Intelligence Committee Chairwoman Dianne Feinstein (D-Calif.) said: "Sure it is."

The CIA has long been on the receiving end of harsh rebukes from Dhimmicrats Congress -- on intelligence failures leading up to the war in Iraq, on secret prisons abroad and on the harsh interrogation techniques used on terrorism suspects. But with the release of records showing that it briefed members of Congress along the way, the CIA has effectively put lawmakers on the defensive.

Intelligence officials insist it wasn't intentional and have not taken responsibility for publicly releasing the documents.

Asked for comment about the Democrats' charges, CIA spokesman George Little said only that the CIA "understands the importance of a strong relationship with the Congress, which in our democracy, conducts oversight of secret intelligence activities."

But another U.S. intelligence official went further, noting that the records of the congressional briefings were "prepared in response to a request from Congress."
Posted by: Fred || 05/13/2009 00:00 || Comments || Link || E-Mail|| [336076 views] Top|| File under:
From ACORN, some shady issues
ACORN is no stranger to the spotlight. It has been said there are certain shades of limelight that can ruin one's complexion. Yet no matter how many times prosecutors investigate and even indict ACORN and its employees, they emerge unblemished as far as the federal government is concerned.

Since 1994, ACORN (the Association of Community Organizations for Reform Now) has received at least $53 million in tax dollars. Also, it was reported recently that "the economic stimulus bill enacted in February contains $3 billion that the non-profit activist group ... could receive, and the 2010 federal budget contains another $5.5 billion that could also find its way into the group's coffers." Plus, the Census Bureau has named ACORN a national partner. Yet simultaneously, ACORN has been linked to voter-registration fraud in more than a dozen states directly, through its employees or both.

Congress has been far too loose with your money for far too long. Accessing federal funds is a privilege, not a right. An organization that demonstrates a pattern of disrespect for our laws and the people hasn't earned a piece of the pie.

I recently offered an amendment to prevent organizations indicted for voter fraud or related crimes, or that employ individuals indicted for such criminal behavior, from receiving federal housing counseling and foreclosure legal-assistance grants. It seemed common sense to me - particularly because this very same language passed Congress last year under the Housing and Economic Recovery Act. My amendment was accepted quickly by House Financial Services Committee Chairman Barney Frank and adopted unanimously.

However, within hours, Mr. Frank flipped, saying he had reservations about my amendment and wanted to make changes that would gut its meaning and intent. One wonders who got his ear in the time between the flip and the flop, but ACORN most certainly was a direct beneficiary of the change.

Time and time again, ACORN attempts to deflect its involvement in voter-registration fraud, blaming the bad acts on a few rogue employees. The first time, you might be willing to give it the benefit of the doubt. The second time, you might be more skeptical. But when the number of investigations and indictments climbs and spreads out over several states, Congress at the very least needs to pull the plug on taxpayer funding. We're talking about repeated accusations made by prosecutors across the political spectrum of voter-registration fraud and tax violations involving ACORN.

Such evidence was mounting even as Mr. Frank brought his case to the House floor: On May 4, the Associated Press reported that Nevada authorities filed criminal charges against ACORN and two former employees for voter-registration fraud. On May 7, the very day the House of Representatives voted with Mr. Frank to keep the taxpayers' wallet open to those facing indictment, the Allegheny County, Pa., district attorney charged seven employees of ACORN with forgery and election law violations.

Regrettably, despite these brand-new criminal charges being filed against ACORN in two states by two Democratic prosecutors just last week, the House voted along party lines to keep groups like ACORN eligible to receive your tax dollars.

Mr. Frank argued that he does "not want to live in a society where the mere institution of an investigation by any prosecutor anywhere shuts down lawful activity." Noble, but it misses the point. This isn't about shutting down an activity or due process. It's about oversight of your tax dollars and the threshold government sets when deciding who should get them and who shouldn't.


Posted by: Fred || 05/13/2009 00:00 || Comments || Link || E-Mail|| [336061 views] Top|| File under:
Tortured Account
Release of the interrogation memos was intended to tarnish the Bush administration's legacy of keeping America safe. Now, that political strategy is collapsing -- and with it, Nancy Pelosi's speakership.

The tables have turned on "Memogate." House Speaker Pelosi and other congressional Democratic leaders clearly knew early on, via classified briefings, about President Bush's approval of enhanced interrogation techniques for high-level terrorist detainees. Yet she kept silent.

In an adaptation of the famous Watergate catchphrase, people have been asking, "What did the speaker know and when did she know it?" But as Pelosi's tune changes and her credibility crumbles, a new version of Nixon White House counsel John Dean's observation might be more apt: that there is a cancer growing on the speakership, and if the cancer is not removed, the speaker herself may be killed by it.

Here is the latest line of baloney we are being asked to believe: After a Pelosi aide was briefed on Feb. 4, 2003, together with House Intelligence Committee ranking Democrat Jane Harman, D-Calif., about waterboarding Abu Zubaydah, a key al-Qaida operative, Pelosi supposedly expressed support for a private protest letter Harman wrote -- but she didn't ask to sign her name to the letter, sent to the CIA's general counsel, nor did she pen her own protest.

The rationale offered anonymously, apparently by a Pelosi associate, to the Politico this week was that she "didn't protest directly out of respect for 'appropriate' legislative channels." That simply doesn't ring true. The clear motivation behind the speaker's inexcusable twists and turns is: That was then and this is now.

When Pelosi and the others were briefed in 2002 and 2003, the 9/11 terrorist attacks were still fresh in the minds of Americans.

The widespread mind-set was that another attack could be just around the corner. And there were as yet no turns for the worse in Iraq for voters to be dissatisfied with.

So there was no political well from which Democrats could draw in complaining about the Bush administration's aggressive approach in fighting the global war on terror. You want to get tough with a few al-Qaida prisoners who know of future attacks? In 2002 and 2003, public sentiment was: Do it. And a politician who raised a stink would be accused of inviting new attacks.

Now, thanks to our short national attention span, a supremely effective weapon against terrorists that saved thousands of lives has turned into a political weapon, used to defame those who deserve credit for our success in fighting terrorism. Except now that very same weapon is going off in the speaker's face.

A speaker of the House seen as torturing the truth will not remain speaker for long.

Posted by: Fred || 05/13/2009 00:00 || Comments || Link || E-Mail|| [336061 views] Top|| File under:
Here comes California's May 19 Rebellion
California voters head to the polls next week with predictions of doom echoing in their ears if they decline to endorse the massive tax hikes prescribed for them by big Democratic majorities in the statehouse, Arnold and a handful of now ruined-politically Republican legislators.

"Shrill" doesn't begin to describe the campaign designed to stampede the Golden State electorate. The latest ad has a weary, soot-covered fire-fighter urging a yes vote on the tax hike. The message is clear: Vote no and your homes will burn down.

Not even this sort of fear-mongering is moving the needle towards "yes" on the massive tax surge on next week's ballot as poll after poll shows all the key measures put forward by the tax-and-spend-and tax-again crowd failing badly.

Arnold is doing his best to summon up the old magic but his appeal long ago hit Gray Davis-levels. Arnold was elected to slash taxes and spending, and somehow he confused that mandate with orders to throw in with the public employee unions. Too bad. He could have been a contender.

The GOP "leaders" who signed on to this roadmap to ruin have been dumped by their caucuses, and go down in California history as the biggest marks to have ever had a seat at the poker game known as the "Big Five" negotiations wherein the governor and the top Republicans and Democrats in the State Assembly and Senate hash out budget matters.

Jerry Brown, Gavin Newsom and every other would be Democratic governor are watching their chances in '10 swirl down the drain as deep disgust with the tax-addicted grows.

On the GOP side, Meg Whitman and Steve Poizner --the leading candidates to replace Arnold-- are against Prop 1A, the biggest of the tax hikes, and the deep revulsion at the refusal of the Sacramento elite to make even minor cuts in the bloated state budget is forcing a realignment that east coast political reporters ought to take note of.

If the tax hikes are rejected by large margins next week, the country's political elite ought to study that result closely. Despite huge spending margins and despite a thin veneer of bipartisanship, the tax hike gang is getting thumped because the electorate is saying --no, shouting-- "Enough!"

Everyone has a story of a state or county employee friend who is retiring at 55 with a guaranteed life pension of $75,000 or more plus gold-plated medical benefits. Almost everyone knows that massive amounts of money have flowed into Los Angeles public schools and still half of the kids drop out. Majorities realize that businesses don't have to operate here, and that places like Texas may lack the Rose Parade but let you grow a business and keep most of the profits.

On social issues, the California is evenly split, as the narrow victory for traditional marriage this past fall demonstrated.

But there is a sizeable majority in favor of a radical change in the way government operates. The anger directed at Arnold and his tax-raising, free-spending pals is fueled by the genuine hardships brought about by the panic in the fall and the drop in home prices. Every business and almost all families have had to make painful cuts and downsize or postpone dreams.

But not the state government. And that has ignited the voter revolt underway that will culminate next week.

Posted by: Fred || 05/13/2009 00:00 || Comments || Link || E-Mail|| [336077 views] Top|| File under:
Who's in the News
44
[untagged]
8
TTP
5
Govt of Pakistan
3
al-Qaeda in North Africa
2
al-Qaeda
2
al-Qaeda in Pakistan
2
Hamas
1
al-Shabaab
1
Iraqi Insurgency
1
Palestinian Authority
1
Taliban
1
Govt of Iran
Bookmark
E-Mail Me
The Classics
The O Club
Rantburg Store
The Bloids
The Never-ending Story
Thugburg
Gulf War I
The Way We Were
Bio
Merry-Go-Blog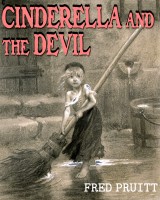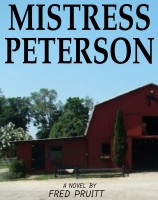 On Sale now!


A multi-volume chronology and reference guide set detailing three years of the Mexican Drug War between 2010 and 2012.

Rantburg.com and borderlandbeat.com correspondent and author Chris Covert presents his first non-fiction work detailing the drug and gang related violence in Mexico.

Chris gives us Mexican press dispatches of drug and gang war violence over three years, presented in a multi volume set intended to chronicle the death, violence and mayhem which has dominated Mexico for six years.
Click here for more information


Meet the Mods
In no particular order...


Steve White
Seafarious
tu3031
badanov
sherry
ryuge
GolfBravoUSMC
Bright Pebbles
trailing wife
Gloria
Fred
Besoeker
Glenmore
Frank G
3dc
Skidmark



Better than the average link...



Rantburg was assembled from recycled algorithms in the United States of America. No trees were destroyed in the production of this weblog. We did hurt some, though. Sorry.
44.192.115.114

Help keep the Burg running! Paypal: