-Lurid Crime Tales-
Why It's Hillary's Emails Again - FBI Chief James Comey lied to the electorate in the middle of a presidential race.
[WSJ] The new year brings many a revisiting of the Hillary Clinton email server case, including one at the hands of the Justice Department inspector general (that's where all those FBI text messages are coming from), though his inquiry likely defines the matter too narrowly to get at the really important issues.

We should also stress that some kind of a revisiting would be bedeviling a Clinton administration now if Hillary Clinton had been elected instead of Donald Trump.

Way back in 2014, had Mrs. Clinton returned her "personal" emails and devices to the State Department instead of destroying them, it would have closed matters for most Americans.

After all, the Obama administration knew of and condoned her private server, amounting to an implicit endorsement of her unorthodox handling of classified materials.

But she didn't, and the administration was not about to prosecute its heir apparent, especially after she became the sole alternative to Bernie Sanders and then Donald Trump.

President Obama's public statements on the case could not have been clearer. He essentially directed his Justice Department that Mrs. Clinton did nothing wrong, as arguably a president is entitled to do.

The part that never made sense was why FBI Director James Comey intervened to do the president's bidding so the Justice Department wouldn't have to.

It was unnecessary and improper. Whatever its wisdom, no serious person of either party believes the outcome was anything but predetermined. Mr. Comey simply intruded himself as a more plausible vehicle to carry out the administration's will on the "matter" than Attorney General Loretta Lynch would have been. That much is clear by applying even the minimalist interpretation to the text messages of his lead investigator on the case, Peter Strozk, as well as other evidence surfaced by the Justice Department's inspector general.

Mr. Comey gave different reasons in public and private for his action. In closed congressional session, he pointed to intercepted Russian intelligence that he said could be used to discredit the Justice Department. That is, he relied on information from one or more U.S. intelligence agencies. It doesn't tax the imagination to suppose Mr. Comey and fellow intelligence officials were operating on a shared premise that a Clinton presidency was inevitable and needed to be protected from email-related risks.

Since then, Obama intelligence officials have leaked intelligence and planted scurrilous innuendo about Mr. Trump, apparently aimed at giving credibility to the "collusion" narrative and discrediting his victory. But what Mr. Comey did was worse. Again, I'm not saying it was realistic or desirable that Mrs. Clinton be prosecuted, but the choice not to prosecute was a political decision that the Obama administration and Obama Justice Department had a duty to make and to own.

The American people are not idiots. They would have considered the reasons, spoken and unspoken, understood the complexities, and come to their usual, wildly divergent views about the propriety of the Obama decision.

Instead, Mr. Comey lied to the electorate in the middle of a presidential race. He lied when he said the FBI conducted a thorough, apolitical investigation of the candidate of the party in power. He lied when he said the evidence alone exculpated Mrs. Clinton and her aides. He withheld from the public information about Russian intelligence activity that appears to have been a pretext for his intervention.

When the partisan red mist clears, his surviving plausible defense will be that Mrs. Clinton was certain to win and needed to be protected from any attempt to use the controversy over her missing emails to weaken her. But Mr. Comey had no business prejudging the election based on his personal estimate that Mr. Trump was as unacceptable to the American people as he was to Mr. Comey and his Obama administration colleagues.

It almost slips by unnoticed, by the way, that all this was the consequence of the Obama Democratic Party's hostaging itself to Mrs. Clinton‐the same Mrs. Clinton whose law-firm billing records, under subpoena for two years, magically turned up on a table in the White House in the run-up to the 1996 election, while the world muffled its astonishment and skepticism.

In fact, the reaction was not dissimilar to the one that greeted Friday's report that Mr. Trump tried to fire Robert Mueller back in June but was stopped by his staff. Consider it another reminder, like the Clinton email case, that law and politics inevitably meld at this level.

Mr. Trump rightly fears that the Mueller investigation is becoming an open-ended inquiry into obstruction and/or his financial past. His best defense is to be a successful president. He needs to win an endorsement from voters this fall and keep the House in GOP hands. If he doesn't, the hard reality is that Mr. Trump can blame himself for what comes next.
Posted by: Besoeker || 01/27/2018 12:49 || Comments || Link || E-Mail|| [319 views] Top|| File under:
Investigate Obama's and Kerry's Unlawful Deals with Iran
[American Thinker] Two years ago, as then-secretary of State John Kerry was boasting in Davos about Obama's deal with Iran, he acknowledged that some of the $150 billion given to the mullahs in Tehran "will end up in the hands of the IRGC or other entities, some of which are labeled terrorists. I'm not going to sit here and tell you that every component of that can be prevented." He was right. We don't know how much money went to fund Iran's global terrorist activities. And we know even less about the billions in untraceable cash that was supposedly delivered to the mullahs or the recipients of that cash. How about investigating that? There should be ample evidence to prove Kerry and his boss President Obama have willfully engaged in terrorist financing and money laundering. That is unless the pertinent emails and documents related to the payments to Iran had been lost or destroyed.

After the Joint Comprehensive Plan of Action (JCPOA) was implemented on January 16, 2016, Ayatollah Ali Khamenei, who wished to lift all sanctions on Iran, kept complaining that "On paper the United States allows foreign banks to deal with Iran, but in practice they create Iranophobia so no one does business with Iran." As much as the Obama administration wanted to comply, it needed congressional support to do that. Thus, the Obama administration decided to circumvent U.S. anti-money laundering laws to help Iran's economy.
Posted by: Besoeker || 01/27/2018 07:08 || Comments || Link || E-Mail|| [293 views] Top|| File under:
Obama - Leader of the Deep State coup
[American Thinker] In any criminal investigation where the suspect is not immediately known, the first question usually asked is who would have the most to gain? As we follow the bread crumbs of the text messages of Peter Strzok and Lisa Page and await release of the House Intelligence Committee's memo regarding the collusion between the DNC, the Hillary Clinton campaign, the DOJ, and FBI to interfere with the 2016, ensure the election of Hillary, and the defeat or impeachment of Donald Trump, the answer to that question is clear -- one Barack Hussein Obama.

Can it be believed that as key players in the Obama administration like Strzok and Page, as well as FBI Director James Comey, Deputy Director Andrew McCabe, number 4 at Justice Bruce Ohr, Attorney General Loretta Lynch, and many others were linked in a vast criminal conspiracy to keep Hillary Clinton out of prison and Donald Trump out of the White House, that Barack Obama was blissfully unaware of all this? Rather, it can be plausibly argued that he was orchestrating it.

Perhaps not directly or by explicit orders, but rather by discussing the threat to his legacy Trump represented with his progressive minions and then simply saying, as crime bosses throughout history have done, "You know what needs to be done. Do it."

This scandal did not occur in a vacuum any more than did the weaponizing of the IRS to target the Tea Party and other conservative groups before Obama's 2012 reelection campaign occured in a vacuum. The agencies under Obama's control have been politicized before and used to intimidate and destroy his political opponents

Last September, I argued that Comey had the fix in for Hillary and we now know that he began writing his exoneration memo significantly before interviewing Hillary and other key witnesses. The exoneration memo underwent key edits in which Strzok, who interviewed Hillary and those witnesses, some of whom were granted immunity, was involved. But now, as the layers of this rotting onion are peeled away, it has become clearer that Comey did not act on his own initiative. This fish is also rotting from the head.

Back in April, 2016, President Obama gave an interview in which he seemed to have foreknowledge that Hillary Clinton would be exonerated for her "carelessness" and did not "intentionally" mishandle classified emails, words that Comey would use just a few months later:
Posted by: Besoeker || 01/27/2018 06:49 || Comments || Link || E-Mail|| [414 views] Top|| File under:
Government
Did President Trump Just Declare WAR on Hillary, Deep State and DC Swamp?
[Gateway Pundit] December 21st is a day that will live in infamy.

Remember that date. The world changed on December 21st and no one noticed. That will soon change.

The great conservative talk host Michael Savage was the first to define liberalism as a "mental illness." But it turns out liberals back then were relatively sane compared to today. Today's liberals are frothing at the mouth, spitting, howling at the moon and threatening publicly to assassinate President Trump.

One protestor at the Los Angeles women's march this past weekend carried a sign that said, "Kill Donald Trump, Kill Mike Pence. It's guillotine time, bitches." When asked by a reporter what she wanted in their place, she replied she wanted a "communist utopia."

Isn't liberalism sweet?

The timing for this liberal meltdown is perfect. Because liberals are so busy frothing at the mouth, they don't even notice President Trump is:

A) Erasing Obama like he never existed. Hour by hour, day by day, Trump is erasing everything Obama ever did. TPP. The Paris Climate Accord. Dozens of massive EPA dictates. Coal mining bans. DACA. Obama's taxes. The Obamacare mandate. More regulations killed in one year than by any president in history. Refugee admissions down 70%. And just announced days ago, the United States will not be re-certifying the Iran Treaty. All gone. In one year. As if Obama never existed.

B) But that is only Part I of Trump's greatest hits. Part II is the humdinger. Trump promised to "drain the swamp." The mainstream media clearly doesn't understand what just happened.

Trump just declared war on the Deep State, DC Swamp, Hillary and Obama. Trump signed a new Executive Order on December 21st that got zero publicity. It happens to be the most important Executive Order in the history of America.


Signed just in time right before the release of the House Intel Memo. Any particular Foundation in the cross hairs ?
Posted by: Besoeker || 01/27/2018 00:00 || Comments || Link || E-Mail|| [351 views] Top|| File under:
Home Front: Politix
Oh, Now Shutdown Chuck Is Following Pelosi In Trashing Workers' Bonuses
[Townhall] Well, when you're backed into a corner, there really is nowhere to go. That's where the Democrats are on this tax bill. Even after they shut down the government over illegal aliens, companies continued to signal their intention to dole out bonuses to their workers. In all, over 250 companies have given out bonuses, with over three million workers benefitting from the GOP tax plan. Bonuses have ranged from $1,000 to $3,000 depending on the company. The tax plan has become more popular. So, what to do now? Well, just marginalize $1,000+ bonuses as "crumbs."

Rep. Nancy Pelosi (D-CA) has done it, with Rep. Debbie Wasserman Schultz (D-FL) adding that a $1,000 bonus won't go that far. Yeah, remember when Democrats were appalled that the payroll tax cuts wouldn't be extended in 2011, which would have added an additional $40 in workers paychecks? This is quite the 180-degree turn. And now shutdown Chuck is getting on the "crumbs" bandwagon (via Free Beacon):
Posted by: Besoeker || 01/27/2018 12:14 || Comments || Link || E-Mail|| [366 views] Top|| File under:
Maxine Waters will give Democrat response to President's State of the Union!
[Buzz via Right Scoop] This will definitely be a popcorn event. Crazy Maxine Waters is going to give a response to Trump's State of the Union speech.

From Buzzfeed:

One of President Donald Trump's fiercest critics on Capitol Hill will address the country just after next Tuesday's State of the Union.

Rep. Maxine Waters, a California Democrat, will speak at the top of a BET News special after Trump delivers the State of the Union, a BET spokesperson told BuzzFeed News. The program, "Angela Rye's State of the Union," is part of a broader partnership announced just days ago between the network and the Democratic strategist and political commentator. Rye will executive produce news programs with a sharp focus on issues facing black Americans. The programs will run quarterly, BET said in a release.

The spokesperson said activists and some elected officials will analyze Trump's first year in office on the program, and will talk about "building black politics and the value of engagement across today's socio-political landscape."

I can't wait!!! She's going to be spitting and sputtering and probably cursing!! It's gonna be awesome!


Posted by: Besoeker || 01/27/2018 03:44 || Comments || Link || E-Mail|| [666 views] Top|| File under:
Secret Group Gives Movement to Impeach Trump Competition
It would be a meaningless gesture if it passed, but it wouldn't pass even if the Republican leadership in both houses were to put it up for a vote. This is just the opposition acknowledging that impeachment is only a pretty dream, but unable to give up hope that magically Mr. Trump will be driven from the presidency.

[FreeBeacon] The push to impeach President Donald Trump now has some competition from a campaign with unknown financial backers that wants to censure the president instead.

On Wednesday, a group that opposes Trump took out a full-page advertisement in the major news section of the New York Times to publicize a petition listing 34 actions by the president that they believe warrant censure by Congress.

The 34 points range from the firing of former FBI Director James Comey to "encouraging police discrimination," and even "publishing false and inflammatory right-wing British videos"‐a reference to the president retweeting videos on Twitter.

"While some of Trump's actions may be sufficient to support his impeachment, we believe that at a minimum they require his immediate censure by Congress," the group wrote.

Censure is a formal process by which both houses of Congress vote to formally condemn an individual for conduct construed to be unbecoming. Censure is not the same as impeachment, which occurs when legislative bodies vote to bring direct charges of misconduct against an individual. Neither impeachment nor censure results in the immediate removal from office, though individuals who are impeached are eligible to be removed upon conviction of the crimes they are charged with. Individuals who are censured by Congress are not eligible to be removed from office.

The organization behind the petition is shrouded in mystery. The campaign's website does not list an address, information about the group's leadership, or the financiers who paid for the New York Times ad. It is also unclear why the ad was taken out on Wednesday, almost six months after the petition first appeared in August 2017.

The New York Times would not disclose who placed the ad or the exact price that was paid, but, according to the paper's advertising office, a one-day, full page, black and white display in the major news section would run upwards of $83,000. It is likely the money used to pay for the advertisement came from a private source, as the group's website is not set up to accept donations.


According to the American Prospect and HuffPost, the campaign seems to be the "brainchild" of Jules Bernstein, a Washington, D.C.-based labor lawyer. Bernstein has previously served in high-level positions with the International Brotherhood of Teamsters and the Laborers International Union of North America. He was also on the executive committee of the Democratic Socialists of America in the 1980s.

During the 2016 election cycle, Bernstein & Lipsett, the self-described "mom and pop" labor law firm that Bernstein runs with his wife, donated over $100,000 to various Democratic candidates and organizations affiliated with the Democratic Party.

"[The petition] is a simple and easy way for people to be heard and fight back," Bernstein told HuffPost in August. "It would serve to combat Trump's normalization, let Congress know how people feel, and remind the press and public of all the terrible things he's done."

Bernstein was also the first person to post the petition on change.org, where it has lived for the past six months, accumulating more than 58,000 signatures.

Last August, Bernstein, along with Michael Cooper, former president of the New York City Bar Association, wrote an editorial for a local newspaper in Martha's Vineyard, where Bernstein has a second home, in which they argued the merits of censuring Trump.

"Some have said that censure is merely a 'slap on the wrist,' and that impeachment is the only appropriate remedy for the wrongdoing of President Trump," they wrote. "To this we respond that while there may be several additional remedies, at the moment petitioning for censure provides an immediate, constitutionally protected means of public condemnation and reproach of President Trump."

Neither Bernstein nor Cooper responded to interview requests for this story.


Continues.
Posted by: Anomalous Sources || 01/27/2018 00:00 || Comments || Link || E-Mail|| [250 views] Top|| File under:
PICTURE EXCLUSIVE: Married FBI lawyer who exchanged 10,000 texts with her anti-Trump agent lover who was a key player in Mueller's Russia probe and helped clear Hillary is seen for the first time
- Lisa Page, who exchanged anti-Trump text messages with Peter Strzok, her FBI agent lover, was seen for the first time since the affair was exposed

- Strzok was dismissed from Robert Mueller's Russia probe over the conversation and was relocated within the FBI over the summer, it was reported Saturday

- Page, a lawyer, was also involved in Mueller's investigation but left the probe before the messages were discovered

- Page, 38, is married to non-profit executive Joseph Burrow who was seen wearing his wedding ring on Wednesday morning


- Strzok was a part of former FBI Director James Comey's Hillary Clinton email probe, and changed the wording in Comey's assessment from 'grossly negligent to 'extremely careless'

- Strzok was also involved in questioning Michael Flynn before he was prosecuted for lying to the Bureau

- The DOJ said they would be handing over the messages to Congress. It is currently going through more than 10,000 messages between the couple that span months



Yikes!




Posted by: Anomalous Sources || 01/27/2018 00:00 || Comments || Link || E-Mail|| [705 views] Top|| File under:
Home Front: Culture Wars
Report: Hillary Clinton Shielded An Accused Sexual Harasser On Her Campaign
[Daily Caller] Former Secretary of State Hillary Clinton allegedly retained a top adviser on her 2008 presidential campaign even after she learned that he was accused of sexual harassment.

Four sources told The New York Times that Burns Strider, who served as Clinton's faith adviser, was accused of repeatedly sexually harassing a young staffer.

Clinton's campaign manager at the time, Patti Solis Doyle, requested that Clinton fire Strider, but instead Clinton insisted that he he undergo counseling and lose several weeks of pay. The young woman was reassigned and forced to sign a nondisclosure agreement.

The 30-year-old woman accused Strider of rubbing her shoulders in an inappropriate manner, kissing her on the forehead and sending her suggestive emails.

Strider sent Clinton emails with scripture readings every morning for months on the campaign.

Strider went on to lead Correct the Record, an independent group that supported Clinton's 2016 campaign. He was fired from that group after several months, which three sources partially attributed to his harassment of a young female aide.

Strider did not return the Time's request for comment.

The law firm that represented Clinton's campaign in 2008 released the following statement:

"To ensure a safe working environment, the campaign had a process to address complaints of misconduct or harassment," Utrecht, Kleinfeld, Fiori, Partners stated. "When matters arose, they were reviewed in accordance with these policies, and appropriate action was taken. This complaint was no exception."


Contrition is for little people.




I take it then husband Bill was not the only 'Harasser' ?
Posted by: Vast Right Wing Conspiracy || 01/27/2018 00:00 || Comments || Link || E-Mail|| [332 views] Top|| File under:
Who's in the News
38
[untagged]
7
Islamic State
3
Taliban
3
Govt of Pakistan
3
Govt of Syria
2
Commies
2
Sublime Porte
1
Hamas
1
Narcos
1
Govt of Iran Proxies
1
al-Shabaab (AQ)
1
al-Qaeda in North Africa
Bookmark
E-Mail Me
The Classics
The O Club
Rantburg Store
The Bloids
The Never-ending Story
Thugburg
Gulf War I
The Way We Were
Bio
Merry-Go-Blog
Hair Through the Ages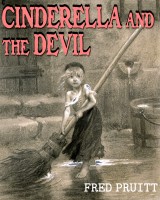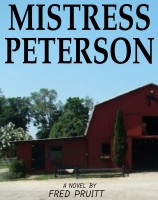 On Sale now!


A multi-volume chronology and reference guide set detailing three years of the Mexican Drug War between 2010 and 2012.

Rantburg.com and borderlandbeat.com correspondent and author Chris Covert presents his first non-fiction work detailing the drug and gang related violence in Mexico.

Chris gives us Mexican press dispatches of drug and gang war violence over three years, presented in a multi volume set intended to chronicle the death, violence and mayhem which has dominated Mexico for six years.
Click here for more information


Meet the Mods
In no particular order...


Steve White
Seafarious
Pappy
lotp
Scooter McGruder
john frum
tu3031
badanov
sherry
ryuge
GolfBravoUSMC
Bright Pebbles
trailing wife
Gloria
Fred
Besoeker
Glenmore
Frank G
3dc
Skidmark
Alaska Paul



Better than the average link...



Rantburg was assembled from recycled algorithms in the United States of America. No trees were destroyed in the production of this weblog. We did hurt some, though. Sorry.
3.234.241.200