-Short Attention Span Theater-
Mooch - 'I Have My Suspicions When a Bunch of White Folks Fawn Over a Black Man'
[Breitbart] In a sit-down interview with Robin Roberts of ABC's "Good Morning America," former first lady Michelle Obama shared her story about the first time she met her future husband, Barack Obama.


Mooch and Desmond Tutu aka the 'Red Arch' yuk it up.


Obama revealed she was found Barack attractive, but she had her "suspicions" because a bunch of white people were fawning over him.

"I have my suspicions when a bunch of white folks fawn over a black man," Obama stated. "Because I sort of think, OK, he can talk straight so they think he is wonderful. So ‐ so that was my theory, and then his name was Barack Obama. He was from Hawaii. I thought, what? You know, so I didn't really know what to expect. And then in walks Barack Obama, and Barack Obama has always walked like Barack Obama, like, he's got all the time in the world. He had that stride. I was, like, dude, you're cute, but in my mind, I was, like ‐"

Roberts interrupted, "Not interested?"

"Off limits," Obama continued. "Not even not interested. I'm not going to date one of the few black summer associates, Robin, how tacky."
Posted by: Besoeker || 11/12/2018 13:30 || Comments || Link || E-Mail|| [336085 views] Top|| File under:
Kyrsten Sinema picks up 4,000 votes in Arizona Senate race
[WASHINGTONTIMES] Democrat Kyrsten Sinema is continuing to inch ahead in the slow-motion finish to Arizona's U.S. Senate race.

On Saturday night, she remained a little more than a percentage point ahead of Republican Martha McSally. She gained 4,000 votes from a batch of ballots tallied in Maricopa County as well as a few thousand from elsewhere in the state.

It may take until Thursday to count all the votes. Arizona typically takes more than a week to tally its mail ballots. McSally is hoping for a late shift toward her in the remaining ballots. There are more than 250,000 outstanding. About 2.4 million votes were cast in the election.
Posted by: Fred || 11/12/2018 00:00 || Comments || Link || E-Mail|| [336082 views] Top|| File under:
Georgia Democrats tout surprise ballots that could sink Brian Kemp's bid for governor
[WASHINGTONEXAMINER] There may be hope yet for Stacey Abrams, the Democratic candidate for governor.

The Democratic Party of Georgia tweeted Saturday evening that a "handful" of Georgia counties reported thousands of "new" absentee, early, and Election Day votes not accounted for by Republican candidate Brian Kemp.

Kemp, who resigned as secretary of state on Thursday, has asserted victory even though the race has not been called and Abrams has yet to concede.

The latest vote tally on the Georgia secretary of state's website shows Kemp leading by more than a percentage point. Kemp had 1,975,806 votes to Abrams' 1,916,931 -- a margin of 58,875 votes -- leading 50.28 percent to Abrams' 48.78 percent. The Libertarian candidate, Ted Metz, had a mere 37,149 votes and 0.95 percent of the vote.

Earlier in the day, Kemp's campaign argued that it was "mathematically impossible" for Abrams to pull ahead or get close enough to trigger a recount, even with the remaining uncounted provisional and military ballots.


Posted by: Fred || 11/12/2018 00:00 || Comments || Link || E-Mail|| [336082 views] Top|| File under:
Hillary Clinton will run for president again in 2020, former adviser says
Assuming she lives that long, and wins the Democratic primary, she'll again be running against Donald Trump — who this time will have four years of accomplishments to display. Still, if the Democrats feel they need to keep losing the White House, who are we to interfere?

[WashingtonExaminer] Hillary Clinton will run for the Democratic presidential nomination in 2020, according to a former adviser and a top Democrat in New York.

Mark Penn, a pollster and senior adviser to former President Bill Clinton and ex-Secretary of State Hillary Clinton from 1995-2008, and Andrew Stein, a former Manhattan Democratic party figure and New York City Council president, wrote Sunday in a Wall Street Journal opinion piece that the 2016 Democratic presidential nominee would not let "two stunning defeats stand in the way of her claim to the White House."


"Mrs. Clinton has come unbound. She will not allow this humiliating loss at the hands of an amateur to end the story of her career," Penn and Stein wrote of President Trump, explaining how Clinton would re-package herself as a more liberal "Hillary Clinton 4.0." "You can expect her to run for president once again. Maybe not at first, when the legions of Senate Democrats make their announcements, but definitely by the time the primaries are in full swing."


Continues...shudder...
Posted by: Anomalous Sources || 11/12/2018 00:00 || Comments || Link || E-Mail|| [336076 views] Top|| File under:
German NGO Rescinds Award To U.S. Women's March Due To Antisemitism Charge
Not everyone accepts the new fashion of Joo-hatred. Bless these German graduate students and those who listened to them.

[Jpost] Social democrats accused US Paleostinian activist Linda Sarsour of antisemitism.

The think tank for the German social democratic party withdrew its Human Rights Award to the Women's March USA in Washington, DC, on Thursday because doctoral students associated with the foundation accused the organizers of the march of hardcore antisemitism and support of the Boycott, Divestment and Sanctions campaign targeting the Jewish state.

"We believe that the Women's March USA does not meet the criteria of this award, as its organizers have repeatedly attracted attention through antisemitic statements, the trivialization of antisemitism and the exclusion of Zionists and Jews since Women's March USA's establishment in 2017. Women's March USA does not constitute an inclusive alliance," wrote members of the scholarship working group, called Critique of Anti-Semitism and Jewish Studies, from the Friedrich Ebert Foundation in a public letter.
Continued on Page 49
Posted by: trailing wife || 11/12/2018 00:00 || Comments || Link || E-Mail|| [336064 views] Top|| File under:
Scoop: Democrats to probe Trump for targeting CNN, Washington Post
[Axios] House Democrats plan to investigate whether President Trump abused White House power by targeting ‐ and trying to punish with "instruments of state power" ‐ the Washington Post and CNN, incoming House intelligence committee chairman Adam Schiff said in an interview for "Axios on HBO."

Why it matters: Until now, all Trump critics could do is complain about his escalating attacks on the media.


... because the Democrats were the minority party, and because the anti-Trump Republicans respected some level of party solidarity to the man who had enough allies in Congress to sustain his veto of silly ideas...

With subpoena power and public hearings, the incoming House Democratic majority can demand emails and testimony to see if Trump used "the instruments of state power to punish the press," Schiff said.

"It is very squarely within our responsibility to find out," he said in the interview, which will air Sunday evening on HBO.

Schiff brought up two avenues of inquiry with press-freedom themes, aimed at investigating possible administration actions targeting two of the nation's highest profile corporations.

1) Schiff said Trump "was secretly meeting with the postmaster [general] in an effort to browbeat the postmaster [general] into raising postal rates on Amazon."

"This appears to be an effort by the president to use the instruments of state power to punish Jeff Bezos and the Washington Post," Schiff said. Jeff Bezos is founder, chairman and CEO of Amazon, and he owns the Washington Post.

2) Schiff said Congress also needs to examine whether Trump attempted to block AT&T's merger with Time Warner as payback to CNN.

"We don't know, for example, whether the effort to hold up the merger of the parent of CNN was a concern over antitrust or whether this was an effort merely to punish CNN," Schiff said.

Between the lines: Schiff's warning comes amid the tensest showdowns between the presidency and the press in our lifetimes.


That certainly is the view of those who have forgotten, among others, the press's problems with President Nixon. To be fair. this is not within living memory of the young, ignorant members of the press so beloved for their ignorant gullibility by the previous president's staff.

Trump, who calls much of the media "the enemy of the people" and "fake news," this week took the extraordinary steps of revoking the press credentials of a CNN correspondent and berating another CNN correspondent for asking "stupid" questions.


Who now remembers that President Obama's people intended to drive Fox News out of business?

Trump says other reporters might be banned from the White House, too.


...not at all the same as blocking their employers from sending other, more acceptable reporters, but that sensible approach is not to be mentioned in the midst of this manufactured hysteria...

Be smart: Some senior White House officials were uncomfortable with Trump's fixation on his inaccurate belief Amazon was ripping off the U.S. Postal Service.


What they are doing is legal, certainly. But the arrangement is certainly open to renegotiation, one of President Trump's favourite activities, especially for those hostile to his goals.

Several former senior officials tried to explain to Trump that the Postal Service's billion-dollar losses had nothing to do with Amazon. But Trump simply wouldn't accept their arguments, according to two sources with direct knowledge.
Trump, in private, often vents about Bezos and the Washington Post.
In an interview with "Axios on HBO" last week, Trump said he's considering antitrust action against Amazon, but made plain he might not pursue it.


"Make it worth my while not to pursue you, guys."

Go deeper:

Trump White House braces for a caravan of subpoenas


"Trump personally pushed postmaster general to double rates on Amazon, other firms"


"Judge rules that AT&T can buy Time Warner"
Posted by: Anomalous Sources || 11/12/2018 00:00 || Comments || Link || E-Mail|| [336066 views] Top|| File under:
Fired: Broward County Employee Gives Affidavit, Blank Ballots Being Filled Out
[ConservativeDailyPress] Brenda Snipes, the official in charge of Broward County elections, has repeatedly shown herself as an unscrupulous and possibly criminal liberal.

According to former Florida Lieutenant Governor Jeff Kottkamp, the election staff was seen filling out blank ballots.

After the ballots were supposed to be turned over by Snipes per a court order, an employee filed an affidavit after being fired for reporting the behavior.


"Affidavit filed by Broward Election's employee in support of Caldwell lawsuit provides eye witness account of Elections staff filling in blank ballots. When this was reported the employee was fired and told not to come back. #sayfie," tweeted Kottkamp.

Matt Caldwell has joined Gov. Rick Scott in filing a lawsuit Friday against the Broward County Supervisor of Elections.

"The campaign of the Republican candidate for agricultural commissioner sent a news release Friday afternoon announcing that his attorneys filed a lawsuit in the 17th judicial circuit 'asking the court to protect the integrity of all ballots and all public records relating to the election for Commissioner of Agriculture.'"


Continues.
Posted by: Anomalous Sources || 11/12/2018 00:00 || Comments || Link || E-Mail|| [336070 views] Top|| File under:
Home Front: Culture Wars
Country Club Bars Man After Calling Tucker Carlson's Daughter a 'C*nt,' 'Whore'
Good. Being a self-described gay, Latino immigrant who acquired American citizenship less than two months ago is no excuse for such behaviour, no matter what Progressives might think feel proclaim.

[BREITBART] A Virginia country club revoked the membership of a man accused of verbally accosting Tucker Carlson's teenage daughter last month, according to the Fox News Channel host. Conversely, the man referred to as Juan


...more formally known as Juan Manuel Granados...

alleges Carlson assaulted him and is purportedly being represented by television lawyer Michael Avenatti.


...who really doesn't have time for this nonsense, as he has to prepare his defense in the Justice Department criminal investigation for lying to Congress during Supreme Court Justice Brett Kavanaugh's confirmation hearing...

Carlson provided a lengthy statement to The Hill's Joe Concha Saturday, detailing the eyebrow-raising incident that reportedly involved the unnamed man, Carlson, and two of his children.

"On October 13, I had dinner with two of my children and some family friends at the Farmington Country Club in Charlottesville, Virginia," Carlson's statement begins. "Toward the end of the meal, my 19-year-old daughter went to the bathroom with a friend. On their way back through the bar, a middle aged man stopped my daughter and asked if she was sitting with Tucker Carlson. My daughter had never seen the man before. She answered: 'That's my dad,' and pointed to me. The man responded, 'Are you Tucker's whore?' He then called her a 'f*** c***.' "

"My daughter returned to the table in tears. She soon left the table and the club. My son, who is also a student, went into the bar to confront the man. I followed," Carlson continued. "My son asked the man if he'd called his sister a 'whore' and a 'c**t.' The man admitted he had, and again become profane. My son threw a glass of red wine in the man's face and told him to leave the bar, which he soon did."

Carlson said he notified the staff at Farmington Country Club immediately following the incident, prompting a three-week investigation by the management. Juan's club membership was annulled last week, the prime-time newsman told Concha. "I love my children. It took enormous self-control not to beat the man with a chair, which is what I wanted to do," added Carlson. I think any father can understand the overwhelming rage and shock that I felt seeing my teenage daughter attacked by a stranger."

Carlson's statement came after Avenatti announced on Twitter Saturday afternoon that he is "investigating" an alleged assault on a "gay latino immigrant" by Carlson and "members of his inner circle." The 2020 Democratic hopeful shared video from his personal YouTube channel of what appears to be Carlson telling someone to "get the fuck out of here." Seconds later, a brief scuffle occurs, followed by an unnamed man with a British accents calling on all parties not to resort to a physical altercation. Breitbart News cannot authentic where or when the footage was taken.
Posted by: Fred || 11/12/2018 00:00 || Comments || Link || E-Mail|| [336070 views] Top|| File under:
Government
6.5M people with active Social Security numbers are 112 or older: IG
What odds that all of them are alive, or contrariwise that none of the identities are being used unofficially by others?

[WASHINGTONTIMES] Roughly 6.5 million people with active Social Security numbers are age 112 and older, according to an audit by the Social Security Administration's inspector general.

The March 4 audit concluded that the administration "did not have controls in place to annotate death information" on the the main electronic file, called Numident, for Social Security numberholders who exceeded maximum reasonable life expectancies and were likely deceased.

"We obtained Numident data that identified approximately 6.5 million numberholders born before June 16, 1901 who did not have a date of death on their record," the report states.

The inspector general said the questionable identification numbers put the government at risk of fraud and waste. Some of the numbers assigned to long-dead people were used fraudulently to open bank accounts, and thousands of numbers were apparently used by illegal immigrants colonists to apply for work, CNS News reported.

"During Calendar Years 2008 through 2011, SSA received 4,024 E-Verify inquiries using the SSNs of 3,873 numberholders born before June 16, 1901," the report said. "These inquiries indicate individuals' attempts to use the SSNs to apply for work."


Posted by: Fred || 11/12/2018 00:00 || Comments || Link || E-Mail|| [336095 views] Top|| File under:
Who's in the News
28
[untagged]
5
Taliban
3
Islamic State
2
Hamas
2
Houthis
2
Commies
2
Govt of Iran
2
Moslem Colonists
1
Govt of Pakistan
1
Jemaah Islamiyah
1
Lashkar e-Jhangvi
1
Lashkar e-Taiba
1
Tin Hat Dictators, Presidents for Life, & Kleptocrats
1
al-Qaeda
1
Govt of Saudi Arabia
Bookmark
E-Mail Me
The Classics
The O Club
Rantburg Store
The Bloids
The Never-ending Story
Thugburg
Gulf War I
The Way We Were
Bio
Merry-Go-Blog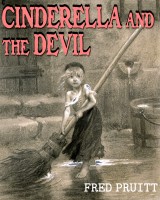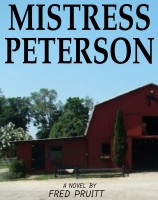 On Sale now!


A multi-volume chronology and reference guide set detailing three years of the Mexican Drug War between 2010 and 2012.

Rantburg.com and borderlandbeat.com correspondent and author Chris Covert presents his first non-fiction work detailing the drug and gang related violence in Mexico.

Chris gives us Mexican press dispatches of drug and gang war violence over three years, presented in a multi volume set intended to chronicle the death, violence and mayhem which has dominated Mexico for six years.
Click here for more information


Meet the Mods
In no particular order...


Steve White
Seafarious
tu3031
badanov
sherry
ryuge
GolfBravoUSMC
Bright Pebbles
trailing wife
Gloria
Fred
Besoeker
Glenmore
Frank G
3dc
Skidmark



Better than the average link...



Rantburg was assembled from recycled algorithms in the United States of America. No trees were destroyed in the production of this weblog. We did hurt some, though. Sorry.
3.235.188.113

Help keep the Burg running! Paypal: