-Great Cultural Revolution
After struggle, Seattle won't bar local police from training with Israeli forces
Is it possible the pendulum is starting to swing back?

[IsraelTimes] Council narrowly opposes divisive
...politicians call things divisive when when the other side sez something they don't like. Their own statements are never divisive, they're principled...
motion whose lead sponsor calls Israel a human rights abuser; it's the 3rd such proposal voted down by a US city since May's Israel-

Hamas, a contraction of the Arabic words for "frothing at the mouth",

conflict

In a contentious meeting last week, the

Seattle City Council

narrowly voted down legislation that would have prohibited the city's police department from conducting training with Israeli forces.
Continued on Page 49
Posted by: trailing wife || 09/28/2021 02:13 || Comments || Link || E-Mail|| [336062 views] Top|| File under:
-Land of the Free
Life along the border collapses as Biden fiddles
[WASHINGTONEXAMINER] Take all of the imagery you have seen of the over 14,000 Haitian migrants colonists camped under an international bridge in the small Texas border town of

Del Rio

and add the complications of disease, public excrement, unbearable heat, and heightened frustrations. It has led to violence that has injured Border Patrol officers .

Now close your eyes and imagine it is 100 times worse.

Because that's what it is, said Texas Rep.

Tony Gonzales

, the freshman Republican who represents 42% of the border. The overwhelmed city of Del Rio had been in a rapidly deteriorating crisis situation when illegal immigrants colonists first began surging into the community in January, but Gonzales now says the situation here is a "Category 5" and that the environment is unlike anything he has ever seen before.

"I arrived here today to pure chaos," he said. "I've never seen it in this environment. There literally is no border left."

Gonzales said Del Rio is in dire straits. "There's no doubt there's COVID here, there's measles, tuberculosis, all kinds of diseases," he said. "You've got kids running around in nothing but diapers. A handful of port-a-potties — my God, the stench is terrible. This is not good for the migrants colonists. It is not good for the residents. It's not good for wherever our government is sending them in the interior of the country."


Posted by: Fred || 09/28/2021 00:00 || Comments || Link || E-Mail|| [336069 views] Top|| File under: Migrants/Illegal Immigrants
Government Corruption
Biden is ordering Border Patrol and ICE to break the law, says former Kansas secretary of state
[JustTheNews]

Kris Kobach

is representing an association of ICE officers and a group of Texas sheriffs in a lawsuit against the administration for not enforcing immigration law.



If the preliminary injunction is approved, Border Patrol could detain illegal immigrants again, former Kansas Secretary of State Kris Kobach said.

Border Patrol and

Immigration and Customs Enforcement

(ICE) officers "hate" being forced to break the law by the Biden administration, said former Kansas Secretary of State Kris Kobach, who is representing an association of ICE officers and a group of Texas sheriffs in a lawsuit against the administration for not enforcing immigration law.

According to the Illegal Immigration Reform and Immigrant Responsibility Act of 1996 (IIRIRA), Kobach said on the John Solomon Reports podcast Monday, all discretion with regard to removing illegal immigrants from the country was taken away from the executive branch. The law simply says to detain and remove illegal immigrants.

"[T]he Biden administration's just ignoring the law and actually ordering ICE officers and Border Patrol officers to disregard the law, to violate the law," Kobach said. "And that has a really deleterious effect on Texas counties and sheriffs because they are no longer taking custody of, and deporting, dangerous alien criminals."

He added that these illegal immigrants have "very long criminal records" and "have committed really atrocious crimes," such as sex crimes against minors, assaults on officers, and weapons violations.

While ICE would have previously made the detaining and removal of these illegal immigrants a top priority, now the Biden administration has told them not to take illegal immigrants that sheriffs have detained.

Kobach brought the lawsuit in July and is hoping the federal district judge will rule "any day now" on a preliminary injunction motion that is pending. He added that the Biden administration is trying to get the case kicked out of the court so they can have it brought in front of a more activist court.

The former Kansas secretary of state said that the Biden administration's argument is simply that "the executive branch always get to do whatever we want to do when it comes to enforcing immigration laws."

However, "that's simply not the case," Kobach said, adding that he is "cautiously optimistic" he and his clients will win the case.

If the preliminary injunction is approved, Border Patrol could detain illegal immigrants again, he said.

From the end of January through July, the seven counties represented in the lawsuit have seen crime and arrests more than double compared to the same time last year, Kobach said.

"It's extraordinary how the sheriffs are just totally overwhelmed," he said, explaining that they don't have the resources to handle the illegal immigrants. "They would have to more than double the size of their jails, their personnel. It's a true crisis at the border, and it is not letting up."

Ordering ICE and Border Patrol officers to break the law is "incredibly demoralizing," Kobach said, "because these law enforcement officers, these brave men and women, trained and devoted their careers to enforcing these laws, to protecting the border, to protecting the American public, and to enforce our immigration laws. And now they're being ordered to stand down by the Biden administration.

"The Border Patrol has been transformed into an agency of babysitters and Uber drivers," according to what one Border Patrol officer told Kobach, "and they hate it."

"They didn't train for this," he said. "They wanted to protect the border, not process people into the interior of the United States."

Kobach added, "You have the Biden administration aiding and abetting the violation of law, and of course ordering its agents to break the law, as well."
Posted by: Skidmark || 09/28/2021 07:05 || Comments || Link || E-Mail|| [336066 views] Top|| File under:
Obama says US 'desperately needs' Biden agenda
[Washington Examiner] Former President Barack Obama said President Joe Biden's "Build Back Better" agenda, hinging now on a $3.5 trillion rebuilding proposal being fought over in Congress, is something the United States "desperately needs."

In an interview with ABC's Good Morning America, Obama made the case for his former vice president's economic recovery plan . In particular, he voiced support for higher taxes on the wealthy to prop up government-funded childcare and infrastructure reinforcement against climate change.

"I think anybody who pretends that it's a hardship for billionaires to pay a little bit more in taxes so that a single mom gets childcare support or so that we can make sure that our communities aren't inundated by wildfires and floods and that we're doing something about climate change for the next generation — you know, that's an argument that is unsustainable," Obama said in the interview set to air on Tuesday.

Posted by: Besoeker || 09/28/2021 01:01 || Comments || Link || E-Mail|| [336066 views] Top|| File under:
US Gen. Milley: Whisperer to presidents, target of intrigue
[ENGLISH.ALARABIYA.NET] Gen. Mark Milley has been the target of more political intrigue and debate in two years as chairman of the Joint Chiefs of Staff than any of his recent predecessors were in four. One after another, firestorms have ignited around him — unusual for an officer who by law is a whisperer to presidents and by custom is careful to stay above the fray.

From racial injustice and domestic extremism to nuclear weapons and the fitness of Donald Trump
...Perhaps no man has ever had as much fun being president of the US...
as commander in chief, Milley has become entangled in politically charged issues, regularly thrusting him into the news headlines.

Milley is expected to face tough questioning on those and other issues when he testifies with Defense Secretary Lloyd Austin at a Senate hearing Tuesday and a House panel Wednesday. The hearings originally were meant to focus on the Afghanistan withdrawal and the chaotic evacuation from Kabul airport last month.

But since then, Milley has come under fire from Republicans for his portrayal in a new book as having taken unusual — some say illegal — steps to guard against Trump potentially starting a war with China or Iran
...a theocratic Shiite state divided among the Medes, the Persians, and the (Arab) Elamites. Formerly a fairly civilized nation ruled by a Shah, it became a victim of Islamic revolution in 1979. The nation is today noted for spontaneously taking over other countries' embassies, maintaining whorehouses run by clergymen, involvement in international drug trafficking, and financing sock puppet militias to extend the regime's influence. The word Iran is a cognate form of Aryan. The abbreviation IRGC is the same idea as Stürmabteilung (or SA). The term Supreme Guide is a the modern version form of either Duce or Führer or maybe both. They hate Jews Zionists Jews. Their economy is based on the production of oil and vitriol...
or ordering an unprovoked nuclear attack in the final months of his presidency.

Milley was reported to have agreed with House Speaker Nancy San Fran Nan Pelosi


Congresswoman-for-Life from the San Francisco Bay Area, born into a family of professional politicians. On-again-off-again Speaker of the House. It's not her fault when they lose, but it's her accomplishment when they win. Noted for her heavily botoxed grimace and occasional senior... uhhh... moments...


's assertion in a January phone call that Trump was "crazy."

Even during Milley's swing through Europa
...the land mass occupying the space between the English Channel and the Urals, also known as Moslem Lebensraum...
last week, headlines dogged him and

news hound

s quizzed him. Mostly he batted questions away or buried them in detailed historical precedent.

Burly and square-jawed, with a bushy slash of eyebrows over often mischievous eyes, Milley is quick with a quip and frequently a curse. Born in a Boston suburb, Milley has Irish roots and an oversized personality that belies a sharp intellect and a penchant for digging deep into military history.

The Princeton-educated Milley often meets simple questions with a deep dive into history that can reach as far back as the Greeks, cover long stretches of both world wars, and expound upon the context and concepts of war.

So as he faced accusations of disloyalty for what the book "Peril," by Bob Woodward and Robert Costa, reported as assurances to a Chinese general that he would warn him of a US attack, Milley gripped his identity as a soldier who answers to civilian leaders. He declined to make his case in the media, instead telling

news hound

s that he will lay out his answers directly to Congress. His only brief comments have been that the calls with the Chinese were routine and within the duties and responsibilities of his job.

"I think it's best that I reserve my comments on the record until I do that in front of the

politician

s who have the lawful responsibility to oversee the US military," Milley said. "I'll go into any level of detail Congress wants to go into."

While some in Congress have charged that he overstepped his authority, President Joe The Big Guy Biden

...46th president of the U.S. Former Senator-for-Life from Delaware, an example of the kind of top-notch Washington intellect hacked up by the World's Greatest Deliberative Body. The guy who single-handedly lost Afghanistan...
has stood by him.

Loren Thompson, a longtime observer of the US defense establishment as chief operating officer of the nonprofit Lexington Institute, says Milley is a victim of Washington's extreme partisanship and perhaps of his own efforts to shape his public image.

"His views and descriptions of his behavior behind closed doors, pop up too frequently in tell-all books like the Woodward and Costa book," Thompson said. "So perhaps Milley has taken a more active approach to trying to shape his image, and that has not served him well."


Posted by: Fred || 09/28/2021 00:04 || Comments || Link || E-Mail|| [336066 views] Top|| File under:
Joe Biden annoyed with US press asking off-topic questions, Psaki says
[NYPOST] President Joe Biden
...... 46th president of the U.S. You're a lyin' dog-faced pony soldier......
has been annoyed with the American press asking questions that are not "on point" during recent setups with foreign leaders in the White House, press secretary Jen Psaki

...a valley girl who woke up one morning and found she was spokeswoman for the U.S. Department of State under Obama. A new American success story, under Biden she became spokeswoman for the whole administration, and she was even able to get her sister a job...
admitted Monday. On Friday, questions were raised after Biden seemingly took a swipe at the US press during a meeting with Indian Prime Minister Narenda Modi, saying the India press is "much better behaved" than the US press corps.

"I think, with your permission, you could not answer questions because they won't ask any questions on point," he said.

That followed Biden snubbing the American press corps when he declined to take pool

news hound

s' questions during the public portion of his sit-down with UK Prime Minister Boris Johnson
...pro-Brexit British prime minister, succeeding no-Brexit Theresa May. BoJo is noted as much for his sparkling personality and his hair as for his Conservative policies....
— despite Johnson calling on two British

news hound

s.




Posted by: Fred || 09/28/2021 00:00 || Comments || Link || E-Mail|| [336066 views] Top|| File under:
Senate GOP blocks bill that would fund government and suspend debt limit, as time runs short to avoid shutdown and default
[CNBC]

Can you smell the panic-spin? I thought the Dems OWNED the Senate with Kamalahoe as tie-breaker? Flop-sweat time


Congress is running out of time to prevent a shutdown and a default.

Senate Republicans on Monday blocked a bill that would fund the government and suspend the U.S. debt ceiling, leaving Democrats scrambling to avoid a possible economic calamity.

The House-passed legislation would have funded the government into December and suspended the U.S. debt ceiling into December of next year, after the midterm congressional elections.

Lawmakers need to approve government funding before Friday to avoid a shutdown. The U.S. risks default if Congress doesn't raise the debt ceiling by a point that is likely to come in October, according to the Treasury Department.

After every House Republican opposed the measure, the Senate GOP also refused to help Democrats suspend the debt limit. In a 48-50 vote, all Republican senators opposed advancing the legislation. Senate Majority Leader Chuck Schumer, D-N.Y., voted no as a procedural move so he can bring up the bill again later.

Democrats now have to pull off a daunting series of maneuvers to avoid a sequence of events that could ravage the economy and cost millions of Americans their jobs. The Republican opposition may force them to pass a short-term funding bill with GOP support, then approve a debt limit suspension on their own — potentially as part of their up to $3.5 trillion budget reconciliation plan.

"The Republican Party has solidified itself as the party of default, and it will be the American people who pay the price," Schumer said after the vote.
Posted by: Frank G || 09/28/2021 00:00 || Comments || Link || E-Mail|| [336063 views] Top|| File under: Tin Hat Dictators, Presidents for Life, & Kleptocrats
Who's in the News
36
[untagged]
4
Commies
3
Taliban/IEA
3
Migrants/Illegal Immigrants
2
Antifa/BLM
2
Arab Spring
2
Devout Moslems
2
Islamic State
1
ISWAP
1
Narcos
1
Palestinian Authority
1
Sublime Porte
1
Tin Hat Dictators, Presidents for Life, & Kleptocrats
1
[untagged]
1
Govt of Iran
1
Govt of Iran Proxies
1
Govt of Sudan
1
Govt of Syria
1
Hamas
1
Hezbollah
1
Houthis
Bookmark
E-Mail Me
The Classics
The O Club
Rantburg Store
The Bloids
The Never-ending Story
Thugburg
Gulf War I
The Way We Were
Bio
Merry-Go-Blog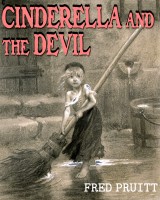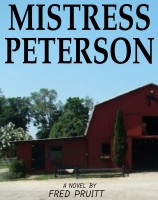 On Sale now!


A multi-volume chronology and reference guide set detailing three years of the Mexican Drug War between 2010 and 2012.

Rantburg.com and borderlandbeat.com correspondent and author Chris Covert presents his first non-fiction work detailing the drug and gang related violence in Mexico.

Chris gives us Mexican press dispatches of drug and gang war violence over three years, presented in a multi volume set intended to chronicle the death, violence and mayhem which has dominated Mexico for six years.
Click here for more information


Meet the Mods
In no particular order...


Steve White
Seafarious
tu3031
badanov
sherry
ryuge
GolfBravoUSMC
Bright Pebbles
trailing wife
Gloria
Fred
Besoeker
Glenmore
Frank G
3dc
Skidmark



Better than the average link...



Rantburg was assembled from recycled algorithms in the United States of America. No trees were destroyed in the production of this weblog. We did hurt some, though. Sorry.
3.239.129.52

Help keep the Burg running! Paypal: