Europe
German check bust man is ex-Iran bank head
The German newspaper Bild am Sonntag reports that a man caught last month trying to enter Germany with a check worth about $70 million was Iran's former central bank chief.


Well, a check is easier to carry than $70 million in Krugerrands...

The weekly reports that customs officials at Duesseldorf airport found the check in Tahmasb Mazaheri's luggage Jan. 21 upon his arrival from Turkey.

German customs had issued a statement Friday saying a check for 300 million Venezuelan Bolivars issued by the Bank of Venezuela was found on an unnamed 59-year-old man.


Bolivars? I think I want to see the Krugerrands...

Neither customs officials nor Iran's embassy could be reached for comment late Saturday.

Mazaheri was the governor of the Central Bank of Iran until 2008.

Bild am Sonntag reported in its Sunday edition that German police and customs are investigating possible money laundering.


"Helmut! How do you do it?"
Posted by: tipper || 02/03/2013 13:10 || Comments || Link || E-Mail|| [414 views] Top|| File under:
-Short Attention Span Theater-
Two scientists using the New York Times archives to predict the future
[GIGAOM] SUMMARY: Researchers are creating software that analyzes 22 years of New York Times archives, Wikipedia and about 90 other web resources to predict future disease outbreaks, riots and deaths -- and hopefully prevent them.
You can use the Rantburg archives to predict certain behaviors as well.

For instance, we know with 99 percent certainty that there will be a Karachi Korpse Kount on any particular day. The numbers might vary, but we can be sure the deaders will be stacked. Give it maybe a 90-95 percent chance that a portion of them (not just the heads, either) will be in Lyari.

We can predict that there will be no arrests of anyone associated with Lashkar-e-Taiba in Pakistain. Give that a fat 99 percent, as well.

We can predict that in the course of a year at least one, maybe more than one, Saudi holy man will come out with a fatwa that's so abysmally stupid as to take your breath away. That's another 99 percent.

We can predict with similar 99.44 percent certainty that any country going through an Arab Spring will be targeted for takeover by the Moslem Brüderbund and by Salafists, 99 percent for either or, maybe 90 percent for both. And, yes, I include Yemen in that group. AQAP are Salafists.

How about economics? We can predict that any country that's going broke and needs to cut the dole will see people in the streets, hollering for their subsidies. Certainly a better than 95 percenter, I'd say.
Posted by: Fred || 02/03/2013 12:50 || Comments || Link || E-Mail|| [892 views] Top|| File under:
Africa Subsaharan
Kenyan Suicide Bomber Suffers Premature Detonation...
They don't pick their best and brightest to be jacket wallahs.

A suicide bomber was killed in Kenya after the bomb he was carrying exploded before he could reach his target.

The explosion, which injured several by-standers, occurred in Wajir late on Saturday evening. "The bomber was presumably headed towards his target, but didn't make it", reported an anonymous source in the security forces. The area targeted is mainly inhabited by Somalians. . .
Posted by: tipper || 02/03/2013 11:14 || Comments || Link || E-Mail|| [693 views] Top|| File under:
Arabia
"Burkas for babies": Saudi cleric's new fatwa causes controversy
A Saudi cleric has called for all female babies to be fully covered by wearing the face veil, commonly known as the burka, citing reports of little girls being sexually molested.

In a TV interview on the Islamic al-Majd TV, which seems to date back to mid-last year, Sheikh Abdullah Daoud, stressed that wearing the veil will protect baby girls. The Sheikh tried to back his assertion with claims of sexual molestation against babies in the kingdom, quoting unnamed medical and security sources.

Recently picked up on social media, Sheikh Dauod's statement prompted wide condemnation from his fellow Saudis on Twitter. Some tweeps called for the Sheikh to be held accountable because his ruling denigrates Islam and breaches individual privacy.

Sheikh Mohammad al-Jzlana, former judge at the Saudi Board of Grievances, told Al Arabiya that Dauod's ruling was denigrating to Islam and Shariah and made Islam look bad.

Jzlana urged people to ignore unregulated fatwas and explained that there are special regulations set by the Saudi authorities to administer religious edicts and appoint those who are entitled to issue them.

He said that he feels sad whenever he sees a family walking around with a veiled baby, describing that as injustice to children.
Posted by: tipper || 02/03/2013 10:46 || Comments || Link || E-Mail|| [504 views] Top|| File under:
Europe
Spain: Mohamed the Knifeman Avoided Targeting North Africans on his Street Rampage
The nine members of the jury arrived at the most severe conclusion possible for Mohamed el Badoui: the knifeman of Sant Antoni tried to kill nine people in cold blood and behind their backs and did the same with Antonio Bonet. The decision means the accused faces a possible sentence of 84 years in prison, which is what the state prosecutor, Ruth González, has requested since the beginning of the trial and the private prosecutor, Ascensión Joaniquet.

None of the members of the jury accepted the principal contention of the defence: that El Badoui acted on 23 February 2011 under the influence of a mental disorder which led him to feel that the people he came across were attacking him and that eliminated his capacity for reason. In fact, only one of the jury members even accepted that mental illness should even be considered a mitigating factor. Faced with the contradictory explanations of the psychologists and psychiatrists who testified in the trial, the jury members placed more trust in the testimony of the various witnesses who indicated that El Badoui was aware of what he was doing at every moment and that he selected his victims in such a way that he avoided citizens of North African origin, which in no case did he make a move as if to attack.
Posted by: tipper || 02/03/2013 10:03 || Comments || Link || E-Mail|| [425 views] Top|| File under:
Africa North
French army continues strikes in northern Mali
[CHRON]

La Belle France

's Defense Ministry has said the country's military forces continued aerial strikes in northern Mali, just a few hours after a visit to the country by President Francois Hollande.


...the Socialist president of La Belle France, and a fine job he's doing of it...


French troops bombarded Islamist sites in Kidal and Tessalit in northern Mali overnight Saturday into Sunday, according to a defense official Sunday who spoke on condition of anonymity because he wasn't authorized to be quoted by the media.

The official says "(the strikes) were targeting logistical arms and fuel depots near the Algerian border." He could not confirm that the latest attacks also targeted armed Islamist training camps.

Posted by: Fred || 02/03/2013 09:51 || Comments || Link || E-Mail|| [787 views] Top|| File under: al-Qaeda in North Africa
Syria-Lebanon-Iran
'Israel considers building buffer zone inside Syria'
Israel is considering creating a buffer zone reaching up to 10 miles inside Syria, The Sunday Times quoted sources close to military planners as saying.

The Times reported that the proposal, intended to protect itself from rebels across the northern frontier, has been presented to Prime Minister Binyamin Netanyahu.

"A buffer zone set up with the co-operation of local villagers lies at the heart of the plan. If the country remains unstable we might have to stay there for years," The Times quoted a military planner as saying.

A security fence is currently being erected from Mount Avital south to the point where the Israeli, Syrian and Jordanian borders meet on the southern Golan Heights, but, according to the military source, a buffer zone is necessary to prevent daily mortar and rocket attacks.

"We knew then that there was a strongman in Damascus. But not any more. The new wall will be good when it's ready but without the buffer zone mortar and rocket attacks on Israel would be a daily event," The Times quoted the military source as saying.

The prime minister was previously quoted as saying Israel needs to construct a border fence with Syria on the Golan Heights because the Syrian army has moved away from the frontier, and global jihad elements have moved into the area in its place.
Posted by: tipper || 02/03/2013 04:21 || Comments || Link || E-Mail|| [509 views] Top|| File under:
Southeast Asia
Abu Sayyaf members behead MNLF fighters in S. Philippines
The Abu Sayyaf Group (ASG), a terrorist organization operating in southern Philippines, reportedly beheaded four fighters of the Muslim guerilla faction of Moro National Liberation Front (MNLF) in a clash between the two groups in southern Philippines, police said Sunday.


The consequences of that particular choice should be interesting...

The clash broke out when the MNLF forces under spiritual leader Ustadz Habier Malik reportedly attacked the Abu Sayyaf group that refused to free captive Jordanian broadcast journalist Baker Adbullah Atyani Sunday morning in the mountains of Patikul township in Sulu province, island of Jolo, a police security official said.

At least 5 MNLF guerilla members were killed by the Abu Sayyaf militants in the assault. Four of the victims were subsequently beheaded, police said.

Jordanian broadcast journalist Baker Atyani and two Filipino companions were kidnapped by the Abu Sayyaf gunmen in Jolo, Sulu on June 13 of last year. The Filipino companions were released by ASG on Saturday night.

Nearly 500 MNLF fighters rushed to the camp of the Abu Sayyaf in the village of Buhanginan in Patikul town early Sunday and were met by around 300 militants, according to police.

Government security forces from police and marines have been deployed at the border to avert the escalation of the fighting between the two forces as fighting continued intermittently, according to the Sulu provincial police office.
Posted by: tipper || 02/03/2013 04:03 || Comments || Link || E-Mail|| [700 views] Top|| File under:
Home Front: Politix
Survey: 17 percent of Marines would leave with women in combat
A Marine Corps survey found about 17 percent of male Marine respondents said they would likely leave the Corps if women move into combat positions.

That number jumped to 22 percent if women are assigned involuntarily to those jobs, according to the survey.

Male Marines also listed among their top concerns fears about being falsely accused of sexual harassment or assault, fraternization or some Marines getting preferential treatment. They also worried women would be limited because of pregnancy or personal issues that could affect the unit before they are sent to the battlefield.

Results of the survey of 53,000 Marines were released to The Associated Press on Friday.

The survey was conducted last summer and the results were given to Defense Secretary Leon Panetta before he opened thousands of combat jobs to female service members last week.

Both sexes surveyed mentioned intimate relationships between Marines and feeling obligated to protect female Marines among their top five concerns about allowing women into ground combat jobs.

Women Marines listed among their top three concerns enemies targeting women as POWs, the risk of sexual harassment or assault and hygiene requirements, according to the results which did not given specifics.
Posted by: tipper || 02/03/2013 03:49 || Comments || Link || E-Mail|| [1440 views] Top|| File under:
Iraq
Iraq violence: 'Dozens dead' in Kirkuk police HQ attack
At least 30 people have been killed as a suicide bomber and gunmen attacked a police headquarters in the northern Iraqi city of Kirkuk, police say.

A city official told AFP news agency that militants had tried to seize the compound but were unsuccessful.

No group has said it carried out the attack.

Kirkuk is ethnically mixed, and at the centre of a dispute between the Iraqi government and Kurds over oil and land rights.

Two weeks ago at least 10 people were killed in a suicide bomb attack on the offices of the Kurdish Democratic Party in the city.
Posted by: tipper || 02/03/2013 03:43 || Comments || Link || E-Mail|| [607 views] Top|| File under:
India-Pakistan
Police patrol escapes blast in Peshawar
[Dawn] A police patrol on Friday morning narrowly escaped a terrorist activity in Shinwari Town in Paharipura area here.

An official of Paharipura

cop shoppe

said an

bomb

fitted to a timer and planted by a road went off at around 6am shortly after a police patrol van passed by.

An official of the

cop shoppe

said the

bomb

weighed around 500 grammes and was packed in a canister.

He said investigation into the blast had begun after the registration of a case against unidentified terrorists.

However,


it's easy to be generous with someone else's money...


according to him, no arrests were made by night.

Posted by: Fred || 02/03/2013 00:00 || Comments || Link || E-Mail|| [618 views] Top|| File under: TTP
Africa North
Egypt Protesters Stone PM's Motorcade
[An Nahar] Protesters threw stones and bottles at the Egyptian prime minister's motorcade on Saturday as he tried to enter Cairo's Tahrir Square after overnight

festivities

nearby and at the presidential palace, media reported.

Dream Live, a private television station, reported that Prime Minister Hisham Qandil left the scene after the attack. His office said in a statement, without elaborating, that he had been "confronted by youths and troublemakers."

"I preferred to avoid a confrontation between them and security personnel," Qandil said later on his Facebook page.

Dozens of protesters remained in the square on Saturday after several thousand demonstrators rallied there on Friday against Islamist President Mohammed Morsi. Hundreds of people had clashed with police in a nearby street.

Posted by: Fred || 02/03/2013 00:00 || Comments || Link || E-Mail|| [582 views] Top|| File under: Arab Spring
Arabia
Saudi preacher gets off light for raping, killing daughter
Anything less than receiving exactly what he dished out is getting off light. Driil here, drill now.

A Saudi preacher who raped his five-year-old daughter and tortured her to death has been sentenced to pay "blood money" to the mother after having served a short jail term, activists said on Saturday.

Lamia al-Ghamdi was admitted to hospital on December 25, 2011 with multiple injuries, including a crushed skull, broken ribs and left arm, extensive bruising and burns, the activists said. She died last October 22.

Fayhan al-Ghamdi, an Islamic preacher and regular guest on Muslim television networks, confessed to having used cables and a cane to inflict the injuries, the activists from the group "Women to Drive" said in a statement.

They said the father had doubted Lama's virginity and had her checked up by a medic.


At age five?


Randa al-Kaleeb, a social worker from the hospital where Lama was admitted, said the girl's back was broken and that she had been raped "everywhere", according to the group.

According to the victim's mother, hospital staff told her that her "child's rectum had been torn open and the abuser had attempted to burn it closed."

The activists said that the judge had ruled the prosecution could only seek "blood money (compensation for the next of kin under Islamic law) and the time the defendant had served in prison since Lama's death suffices as punishment."

Three Saudi activists, including Manal al-Sharif, have raised objections to the ruling.

The ruling is based on Islamic laws that a father cannot be executed for murdering his children, nor can husbands be executed for murdering their wives, activists said.
Posted by: Beavis || 02/03/2013 00:00 || Comments || Link || E-Mail|| [1452 views] Top|| File under:
-Lurid Crime Tales-
Russian Judge Fired after Falling Asleep in Court
[An Nahar] A Russian judge has been fired after he caught 40 winks in court and then sentenced an outraged defendant to five years in prison.

Judge Yevgeny Makhno of Blagoveshchensk City Court in Russia's Far East was forced to resign Friday for obviously falling asleep several times while trying a businessman on charges of fraud.

The case became a national scandal after the defendant's lawyer posted several videos online of Makhno asleep in court. The videos were then shown on state television


... and if you can't believe state television who can you believe?


Makhno claimed that he was not sleeping, but listening with his eyes closed, the reports said.

But since a higher court decided not to punish him, Makhno only has to take an exam to be reinstated.

Posted by: Fred || 02/03/2013 00:00 || Comments || Link || E-Mail|| [497 views] Top|| File under:
Africa North
Tuareg in Sebha protest Mali "ethnic cleansing"
[Libya Herald] There were small demonstrations today in Sebha as well as Obari and nearby Maknusa by Tuaregs protesting at what they called "ethnic cleansing" in northern Mali.

The protestors, reported as no more than 100 in each of the towns, called for an end to attacks on Tuaregs and Arabs in what they referred to as Azawad, the name the Tuareg gave to their abortive independent state in the north of Mali.

There have been reports of atrocities, including summary executions and rapes, carried out by the Malian army in the wake of the military operation led by the French to free the region from the control of militant Islamists. Tuaregs and Arabs in the area have been accused of supporting the fleeing militants.
Posted by: Fred || 02/03/2013 00:00 || Comments || Link || E-Mail|| [422 views] Top|| File under: Ansar Dine
India-Pakistan
Blast in Nowshera destroys internet cafe, music store
[Dawn] A music store and an internet café were destroyed in a

kaboom

in Nowshera's Shireen Kotha area on Saturday morning, DawnNews reported. Eighteen others shops were also partially damaged in the blast.

The perpetrators had placed

kaboom

s in front of Iqbal Market's Palwasha Music Centre, located on GT Road. When the blast occurred, the music store, along with an adjacent internet cafe, were completely destroyed.

Police collected evidence from the

scene of the crime

and

started the paperwork but haven't done much else

against the unidentified culprits.

Posted by: Fred || 02/03/2013 00:00 || Comments || Link || E-Mail|| [604 views] Top|| File under: TTP
India-Pakistan
EDITORIAL : Sectarian attack in Hangu
[Pak Daily Times] In the kind of tragedy the country seems all too familiar with by now, a

jacket wallah

has attacked a Shia mosque in Hangu, an area close to the tribal belt next to the Afghan border in northwest Pakistain, on Friday. The fatalities and casualties are devastating, with 24 dead and some 50

maimed

. The bomber chose a location where Sunnis and Shias live in close proximity. The Shia mosque was close to a Sunni mosque and both sets of worshippers were at their respective places of worship. In what was no doubt a sectarian strike, the attack claimed the lives of many Sunnis as well, further proving that terror is indiscriminate. By attacking an area where both Shias and Sunnis so closely reside, the

hard boyz

may be trying to scare Sunnis away from associating and living with or near their Shia brothers. After such an attack, one would not be surprised if there were an exodus of entire Sunni communities from Shia populated areas. This attack was bloody and it did not discriminate probably in the hope that in the aftermath, Sunnis would be alienated from the Shias.

We are hardly a month into 2013 and already Pakistain has seen the worst kind of bloodshed of its Shia population. This is particularly worrisome because, when targeting a whopping 20 percent of the country's population, the crime moves on from being murder to being all out genocide. On January 10 of this year, twin suicide kaboom
s claimed the lives of 92 Shia Hazaras in Quetta in an attack that has been the worst human rights


When they're defined by the state or an NGO they don't mean much...


crime against the Shias in Pakistain's history. Lashkar-e-Jhangvi


... a 'more violent' offshoot of Sipah-e-Sahaba Pakistain. LeJ's purpose in life is to murder anyone who's not of utmost religious purity, starting with Shiites but including Brelvis, Ahmadis, Christians, Jews, Buddhists, Rosicrucians, and just about anyone else you can think of. They are currently a wholly-owned subsidiary of al-Qaeda ...


(LeJ) (a supposedly 'banned' Sunni terror group)

grabbed credit

for the attack on the Hazaras, claiming that they were infidels deserving of death. While no one has yet

grabbed credit

for the Hangu attack, one would not put it past the LeJ to have orchestrated another gruesome strike. If this is the trend that keeps continuing, 2013 could well become the bloodiest year for Shias in Pakistain. This blatant criminality and murderous rampage is worsening because of one simple fact:

beturbanned goons

have been emboldened by the sheer incompetence of those responsible for preventing such attacks. No one has ever been caught or punished for the murderous campaign against Ahmedis and other minorities in this country and no one has been tossed in the slammer
Youse'll never take me alive coppers!... [BANG!]... Ow!... I quit!
and brought to book for the killings of so many Shias. The government and our security agencies have failed to come up with efficient strategies to pre-empt terror threats. It is common knowledge that blunt weapons and brute military might cannot be used to counter terrorism in cities and urban areas. While military operations may work to some extent in the tribal areas against

cut-thoat

myrmidon

s, one cannot expect the army to go in and bomb entire cities. What is needed most urgently is precise and coordinated intelligence and police work. It is essential that our intelligence agencies predict and pre-empt any such deadly terror attack and work in tandem with the police to prevent suicide missions. Once a human 'bomb' is armed and off and running on his mission, nothing can stop him from carrying out his evil task, not even death. It is essential that the Centre work with the provinces to beat back the

hard boyz

from urban centres as there has been a rise in Shia killings in Bloody Karachi


...formerly the capital of Pakistain, now merely its most important port and financial center. It is among the largest cities in the world, with a population of 18 million, most of whom hate each other and many of whom are armed and dangerous...


and Quetta, as well as the northern areas. Intelligence must be improved and the police must be better equipped to deal with the menace that has begun to seep its way into our heavily populated areas. We are witnessing a genocide and if we do not halt it, it will not be long before it proves the curtain raiser for further destabilisation of the state and society.
Posted by: Fred || 02/03/2013 00:00 || Comments || Link || E-Mail|| [428 views] Top|| File under: Lashkar e-Jhangvi
Syria-Lebanon-Iran
Activists Say Key Aleppo District Comes Under Rebel Control
[An Nahar] Syria's rebels have seized a key district in the embattled northern city of Aleppo, a resident and activists told Agence

La Belle France

Presse on Saturday, as troops again bombarded areas south of Damascus


...Capital of the last overtly fascist regime in the world...


"Rebel fighters seized total control of Sheikh Said in southern Aleppo, after troops exhausted by 48 hours of fighting withdrew from the district," one resident of the area said.

"Most neighborhood residents fled the area after rebels took control."

The takeover was a strategic victory for the rebels, as it secured a key route linking Syria's second city to its international airport.

Activists said the takeover also severed regime forces' access to a military airfield.

"Rebel fighters have seized Sheikh Said, which was the last land route linking Nayrab airport to the city," the anti-regime Aleppo Media Center said.

According to the AMC's Abu Hisham, the battle for Aleppo's airports has become a key rebel objective.

Violence went kaboom! in the city on July 20, when the army launched an all-out bid to prevent a rebel onslaught on what was once the country's commercial hub.

South of Damascus, meanwhile, the army pounded the rebel enclave of Moadamiyet al-Sham on Saturday, the Syrian Observatory for Human Rights said, in a renewed effort to suppress the insurgency on the capital's doorstep.

Posted by: Fred || 02/03/2013 00:00 || Comments || Link || E-Mail|| [585 views] Top|| File under: Govt of Syria
Syria-Lebanon-Iran
Several Residents Arrested as Leb Army Draws Tight Dragnet Around Arsal
[An Nahar] The Lebanese army arrested several residents of the northeastern town of Arsal on Saturday a day after two soldiers were killed when gunmen ambushed a military patrol, the National News Agency reported.

NNA said the men were arrested either for the possession of illegal arms or for failing to stop at several checkpoints set up by the military at the entrances of the town.

The agency said the military sent armored vehicles to the northeastern Bekaa valley starting 3:00 am, drawing a tight security dragnet around Arsal by 8:00 am.

Defense Minister Fayez Ghosn reiterated on Saturday that it was unacceptable to attack the military a day after an army communique said Friday that a patrol was ambushed by Arsal gunmen as it was hunting a man wanted for several terrorist acts.

The clashes that ensued left an officer with the rank of captain, Pierre Bashaalani, and Sergeant Ibrahim Zahraman dead, and several military personnel wounded, it added.

NNA said Saturday that the patrol's vehicles were carrying military license plates unlike what several residents of Arsal claimed to be plainclothes men in humvees.

Zahraman's relatives blocked for a short period on Saturday al-Sheikh Mohammed and Halba roads in the northern district of Akkar with burning tires to protest the failure to hand over several of the gunmen involved in the ambush.

Bashaalani's family had also blocked al-Mreijat and Tal Amara-Riyaq road in the Bekaa.

Zahraman was laid to rest on Saturday afternoon while Bashaalani's funeral will be held on Sunday.

Posted by: Fred || 02/03/2013 00:00 || Comments || Link || E-Mail|| [579 views] Top|| File under:
Bangladesh
Twenty cops assaulted
[Bangla Daily Star] They promised peaceful rallies and processions. They got permission. The result -- at least 20

coppers

injured, two critically.

In keeping with the pattern of their assaults on the law enforcers over the last few months, Jamaat-e-Islami
...The Islamic Society, founded in 1941 in Lahore by Maulana Sayyid Abul Ala Maududi, aka The Great Apostosizer. The Jamaat opposed the independence of Bangladesh but has operated an independent branch there since 1975. It maintains close ties with international Mohammedan groups such as the Moslem Brotherhood. the Taliban, and al-Qaeda. The Jamaat's objectives are the establishment of a pure Islamic state, governed by Sharia law. It is distinguished by its xenophobia, and its opposition to Westernization, capitalism, socialism, secularism, and liberalist social mores...
and its student wing Islami Chhatra Shibir


... the student wing of the Jamaat-e-Islami Bangladesh...


yesterday brutally attacked police in Narayanganj, Bogra, Bagerhat and Joypurhat.

In the capital, stick-wielding Jamaat-Shibir activists brought out a procession in Bijoynagar area. They blasted hand-made bombs before staging a rally at Shapla Chattar.

Mehedi Hasan, additional deputy commissioner of Dhaka Metropolitan Police (Motijheel), told

news hound

s that Jamaat-e-Islami had promised to stage a peaceful procession and rally. "That's why we gave the permission."

Witnesses said there was no resistance or provocation from the cops yesterday, yet the Jamaat-Shibir cadres ran riot in the capital and elsewhere, beating up police.

Narayanganj witnessed fierce violence as Jamaat-Shibir went on the rampage, blasting cocktails and assaulting police.

At least 15

coppers

were

maimed

in the mayhem with Sergeant Delowar and ASI Abu Jafar critically hurt.

Before the attack on Delowar and his colleagues, the activists had assured police that they would just hold a peaceful rally on Chashara intersection.

"But soon, Jamaat-Shibir men -- many with sticks and brick chips in bags -- took position at Sayam Plaza, Khanpur Hospital and Tolaram College points.

"All of a sudden, they launched synchronised attacks on police from three sides," Narayanganj Superintendent of Police Sheikh Nazmul Alam told The Daily Star.

"It seemed their attack was pre-planned and guided by

big shot

s holed up nearby."

Videos and photographs show Shibir men indiscriminately hitting Delowar with large sticks, pelting him with brick chips and kicking him until he lapsed into unconsciousness.

Jamaat-Shibir men also attacked from behind a group of police personnel standing in front of the Shaheed Minar, locals said.

Later, additional police force turned up and fired over 30 rubber bullets and several tear-gas shells to save their fellows. Some of the activists

were maimed

at that time.

At least five cops suffered injuries in Bogra, Bagerhat and Joypurhat in the

festivities

yesterday.

While enforcing hartal


... a peculiarly Bangla combination of a general strike and a riot, used by both major political groups in lieu of actual governance ...


in Bogra, Jamaat-Shibir men hurled several cocktails at a police van in the morning. Police were seen trying to save themselves hiding inside the van.

On January 31, the Jamaat called the dawn-to-dusk hartal protesting the killing of its three members.

During the hartal hours, they blasted at least four cocktails in front of Shaheed Ziaur Rahman Hospital.

They also vandalised seven vehicles on the Bogra-Dhaka highway at Sherua Bottola area around 8:00am.

In Bagerhat, the officer-in-charge of Rampal Police Station said, a group of Jamaat-Shibir cadres attacked police from a procession in the afternoon. Two of the activists were locked away
... anything you say can and will be used against you, whether you say it or not...
In Joypurhat town, the activists attacked a police van.

Meanwhile,


...back at the sandwich shop, Caroline's mayonnaise had erupted in flames again...


Jamaat in a

blurb

announced protest rally across the country tomorrow demanding the government stop the war crimes trial and unconditionally release its leaders. It also threatened to enforce a countrywide non-stop hartal if its demands were not met.

Fearing verdicts in the war crimes trial, Jamaat and its student front started a campaign of terror last year, mostly targeting police, claiming they were not being allowed to hold "peaceful" procession and rallies.

The trial of those who committed war crimes and crimes against humanity during the Liberation War has been a national demand since the birth of Bangladesh in 1971.

Ahead of the 2008 general election, the Awami League pledged to try the war criminals if voted to power. The party won a landslide victory in the December 29 polls, and later the Jatiya Sangsad unanimously passed a proposal for the trial.

Some top leaders of Jamaat-e-Islami are among those on trial. The party acted against the birth of the nation by collaborating with the Pak occupation forces in committing crimes including genocide, rape and arson.

Posted by: Fred || 02/03/2013 00:00 || Comments || Link || E-Mail|| [623 views] Top|| File under: Jamaat-e-Islami
Syria-Lebanon-Iran
Iran Pledges Full Support to Damascus
[An Nahar] A senior Iranian security official visiting Damascus


...The place where Pencilneck hangs his brass hat...


on Saturday pledged Tehran's full support for the Syrian regime, its close ally, Syrian state television


... and if you can't believe state television who can you believe?


said.

"We will give all our support so that Syria remains firm and able to face all the arrogant (Western) conspiracies," said Saeed Jalili, who heads the Supreme National Security Council.

"The Israeli aggression and arrogant international forces have tried to take

Dire Revenge™

by attacking the resisting Syrian people," said Jalili, who said Israel and the West had turned "desperate."

Jalili was referring to an alleged Israeli air strike on Wednesday that a U.S. official said hit a military complex and missiles near the Syrian capital.

The Syrian army said the raid, which the Jewish state has not confirmed or denied, targeted a military research center located between Damascus and the Lebanese border.

On Thursday, Iranian Deputy Foreign Minister Hossein Amir Abdollahian warned that the attack would "have grave consequences," without elaborating.

Israel fears Syrian weapons could be sent to Hizbullah, a close ally of Damascus and Tehran.

Jalili said "the Arab and

Mohammedan

worlds must do all they can to diminish the Syrian people's suffering because Syria is at the forefront of the struggle against Zionist aggression."

In a separate statement carried by state news agency SANA, he criticized "Syria's enemies who aim to undermine the resistance...by attacking Syria's infrastructure and by pursuing their economic sanctions."

"The

Mohammedan

world will not allow an attack against Syria," Jalili warned.

Jalili, who last visited Damascus in August, met with Syrian Prime Minister Wael al-Halqi and discussed "cooperation in the economic, fuel and electricity sectors", SANA said.

Jalili also met on Saturday with national reconciliation minister Ali Haidar, and was due to also hold talks with
Hereditary President-for-Life Bashir Pencilneck al-Assad


Despoiler of Deraa...


and Foreign Minister Walid al-Muallem, Iranian officials in Damascus told Agence

La Belle France

Presse.

Jalili is Iran's top nuclear negotiator and a close aide to supreme leader Ayatollah Ali Khamenei.

Iran has backed Assad's accusation that the 22-month uprising against his regime is politically, financially and militarily backed by the United States, Turkey, Soddy Arabia


...a kingdom taking up the bulk of the Arabian peninsula. Its primary economic activity involves exporting oil and soaking Islamic rubes on the annual hajj pilgrimage. The country supports a large number of princes in whatcha might call princely splendor. When the oil runs out the rest of the world is going to kick sand in their national face...


and Qatar.

Posted by: Fred || 02/03/2013 00:00 || Comments || Link || E-Mail|| [394 views] Top|| File under: Govt of Iran
Africa North
Egypt President Vows Firm Hand with Violent Protests
[An Nahar] Egypt's President Mohamed Morsi vowed security forces will "act with utmost decisiveness" to protect state buildings, as protesters clashed with police outside the presidential palace on Friday.


And then they apologize for showing the police beating a protester on TV. Which is it here, Mohamed, iron fist or crocodile tears?

The presidency, in a statement posted on his Facebook page, also said it would hold "politically accountable" opposition groups behind the violence. It said protesters had tried to break down the palace gates and scale its walls, and demanded that opposition groups denounce the violence and call on their followers to withdraw.

The opposition National Salvation Front, which called for mass rallies on Friday, said it "had no connection whatsoever with the trouble that erupted suddenly in front of the presidential palace."

It said the NSP condemned all acts of violence and urged security forces to exercise "utmost restraint" with the protesters.
Posted by: Fred || 02/03/2013 00:00 || Comments || Link || E-Mail|| [395 views] Top|| File under: Arab Spring
India-Pakistan
Pakistani armed forces among the best in world: governor
[Pak Daily Times] Chief of Naval Staff Admiral Muhammad Asif Sandhila called on Punjab Governor Makhdoom Ahmad Mahmood on Saturday and discussed various national issues.

On the occasion, the governor said that the country's armed forces are considered "one of the best forces in the world", adding that they have great capabilities to protect geographical boundaries of the country.

He also stated that the present government is completing its tenure in a "dignified manner and is determined to hold free and transparent election".

Earlier, a seven-member Indonesian media delegation met the governor. The governor told the delegation that media is "totally independent and free in Pakistain".


And then his lips fell off...

"The media has played a pivotal role for democracy in the country, restoration of independent judiciary and strengthening of parliament."
Posted by: Fred || 02/03/2013 00:00 || Comments || Link || E-Mail|| [383 views] Top|| File under: Govt of Pakistan
Israel-Palestine-Jordan
Magical Thinking: PA Plan To Import Fuel From Arab Countries On Hold
]Maan] A plan by the government to import fuel from Arab countries is still being considered despite that a feasibility study has not yet been prepared, says the head of the Paleostinian Petroleum Corporation.

Fuad al-Shubaki told Ma'an on Friday that contacts were made with companies in Jordan and the Gulf states, but there were no further follow up talks.

With regards to the current fuel price rise, he said the Paleostinian government shouldered a percentage of the price rise. "Benzene prices rose by 32 agorot, but the government raised the price by 15 agorot only. Similarly, diesel price rose by 15 agorot, but the government raised it by 5 agorot only.

"The government will cover the rest and that is expected to cost the treasury 4-5 million NIS a month in addition to 50 million NIS the government covers as a result of a previous rise in fuel prices."

Asked whether the plans to import fuel from Arab countries have been cancelled, he said the government held talks with Jordan, but the country does not have enough quantities.

He added that initial contacts have been made with Qatari and Saudi companies, but the Paleostinian government has not made a decision yet, neither has a feasibility study been made.

Al-Shubaki highlighted that the Israeli side was not contacted about the issue because the joint Paleostinian-Israeli committees have not been operating since the Paleostinian Authority obtained recognition of Paleostine as a non-member state in the UN. The Israeli side is expected to approve the move, he said.

Another initial agreement to install four pipelines to carry fuel from Israel to the West Bank and the

Gazoo

Strip has also been suspended because of the rupture in relations after the UN move.

Thus, he said, fuel is still delivered in trucks from Israel to the Paleostinian territory.
Posted by: trailing wife || 02/03/2013 00:00 || Comments || Link || E-Mail|| [390 views] Top|| File under: Palestinian Authority
Africa North
Biden 'Applauds' France on Mali Mission
[An Nahar] U.S. Vice President
Joe Foreign Policy Whiz Kid Biden


The former Senator-for-Life from Delaware, an example of the kind of top-notch Washington intellect to be found in the World's Greatest Deliberative Body...


on Saturday "applauded"

La Belle France

's intervention against Islamists in Mali, as the EU's foreign policy chief defended the bloc's contribution to support the offensive.

Biden said that dealing with

beturbanned goons

in North Africa and parts of the Middle East now required "a more integrated strategy" and using the "full range of the tools at our disposal".

"That's why the United States applauds and stands with

La Belle France

and other partners in Mali, and why we are providing intelligence support, transportation for the French and African troops and refueling capability for French aircraft," he said.

"The fight against AQIM (al-Qaeda in the Islamic Maghreb) may be far from America's borders, but it is fundamentally in America's interest," he added.

Posted by: Fred || 02/03/2013 00:00 || Comments || Link || E-Mail|| [405 views] Top|| File under: al-Qaeda in North Africa
Europe
Islamist Threatens To Attack Germany, Merkel
[Jpost] A German Islamist has threatened to attack Berlin this summer and kill Chancellor Angela Merkel
...current chancellor of Germany. She was educated in East Germany when is was still run by commies, but in 1989 got involved with the growing democracy movement when the Berlin Wall fell. Merkel is sometimes referred to by Germans as Mom...
in a video posted on the Internet, a newspaper reported on Saturday.

A

front man

for Germany's intelligence service, the Office for the Protection of the Constitution, confirmed its agents had seen such a video.

"This is an Islamist battle song. It is known to the security services and is being evaluated," said the

front man

.

Die Welt newspaper reported that a three-minute video had surfaced on the Internet with a German Islamist calling himself Abu Azzam, believed to be a radical Salafist who moved to Egypt last year.

"Looking back at an Arab spring, we are looking forward to a European summer," said Abu Azzam in the video, according to the newspaper.

"Osama, wait for us... We want to see Obama and Merkel dead," he was quoted as saying, adding that Germany's Reichstag parliament building would be subject to attacks like those on New York's World Trade Center in 2001.
Posted by: trailing wife || 02/03/2013 00:00 || Comments || Link || E-Mail|| [393 views] Top|| File under:
Home Front: Politix
Germany, Italy Protest At US Axing Of Missile Defense
More moves by The Smartest Man in the Room and his clever henchpeople. Remember when y'all thought we should vote for him, O Europe? This is your reward: you got what you wanted. Enjoy.

[Jpost] Germany and

Italia

have told the United States they expect it to fulfill its obligations after the US Congress blocked funding for a missile defense program involving the three countries, Germany said on Saturday.

A defense bill passed by Congress in December prohibited a final US payment of $400.9 million for development of the Medium Extended Air and Missile Defense System, known as MEADS, which is being developed by Lockheed Martin with partners in

Italia

and Germany. US

politician

s said Washington has no plans to produce the system.

The United States,

Italia

and Germany have spent about $4 billion to develop MEADS over the past decade as a successor to the Patriot missile defense system.

The White House raised concerns about the bill before its approval, warning that a ban on MEADS funding could harm Washington's broader relationship with its allies.
Posted by: trailing wife || 02/03/2013 00:00 || Comments || Link || E-Mail|| [504 views] Top|| File under:
Syria-Lebanon-Iran
Syria Releases Images Of Site 'Targeted By Israel'
[Ynet] Syrian State TV airs images of Damascus


...The place where Pencilneck hangs his brass hat...


-adjacent research center allegedly 'flattened' by IAF


Video at link. Lots of shattered windows and very dead cars and trucks. That must have been a heck of a convoy...

Syria's state-run television channel aired first images of the site allegedly targeted by Israel last week.

The images, aired on Saturday, show the damage caused by what Syria claims was an overnight air raid against the Jamraya scientific research base on the outskirts of Damascus.

Jamarya is located several dozens of miles northwest of Damascus. Time magazine reported Friday that "The center was flattened out of concern that it might fall into the hands of Islamist

snuffies

fighting to topple the government of Syrian
Hereditary President-for-Life Bashir Pencilneck al-Assad


Horror of Homs...


US officials, speaking on condition of anonymity
... for fear of being murdered...
, said the raid targeted a convoy of trucks carrying surface-to-air missiles from a military complex suspected of housing chemical agents towards the Lebanese border.

While both Jerusalem and Washington refrained from commenting on reports of the alleged strike, US security officials were quoted by several top American media outlets as saying that Israel informed the US about its intentions, adding that the target was a shipment of SA-17 anti-aircraft weapons that could cut into Israel's ability to fly reconnaissance flights over

Leb

.

SA-17s are highly sophisticated anti-aircraft missiles, which would be strategically "game-changing" in the hands of Hezbollah.

Syria,

Leb

and the rest of the Arab world, were unanimous in their condemnation of the alleged strike.

Damascus announced it "reserves the right to retaliate," adding that numerous air-defense battalions - particularly those deployed in the area stretching between the Syrian capital and the Lebanese border -- were placed on high alert.

Iran said that it will "Lend its full support to Syria to keep it strong. The Arab world has to do everything it can to minimize the suffering of the Syrian people as they fight against Israel's aggressions and the international community's arrogance."
Posted by: trailing wife || 02/03/2013 00:00 || Comments || Link || E-Mail|| [482 views] Top|| File under:
India-Pakistan
Violence claims three lives in Karachi
[Dawn] Three people were killed in incidents of firing in different areas of Karachi, DawnNews reported on Saturday.

One person was gunned down in the city's Agra Taj Colony area.

In another incident, one person was shot dead near Karachi's Burns Road.

Moreover, one person was killed and another was injured in an incident of firing in Karachi's SITE area.

Separately, the funeral of a man who was gunned down in the city's Liaquatabad area was held at the Rizvia imambargah today.
Posted by: Fred || 02/03/2013 00:00 || Comments || Link || E-Mail|| [618 views] Top|| File under:
Syria-Lebanon-Iran
Lavrov Wants 'Regular Contact' with Syrian Opposition
[An Nahar] Russia's Foreign Minister Sergei Lavrov said Saturday he wants to keep in regular contact with Syria's opposition after holding his first direct talks with the coalition's leader, Ahmed Moaz al-Khatib, Russian news agencies reported.

"I reminded Khatib that after the creation of the coalition and the appointment of their leader, we immediately demonstrated our interest in maintaining regular contact," Lavrov said after the meeting on the sidelines of the Munich Security Conference.

"We will make that happen," he added.

Lavrov had earlier Saturday held separate talks with U.S. Vice President
Joe Foreign Policy Whiz Kid Biden


The former Senator-for-Life from Delaware, an example of the kind of top-notch Washington intellect to be found in the World's Greatest Deliberative Body...


and U.N.-Arab League


...an organization of Arabic-speaking states with 22 member countries and four observers. The League tries to achieve Arab consensus on issues, which usually leaves them doing nothing but a bit of grimacing and mustache cursing...


envoy Lakhdar Brahimi amid strong disagreement between Moscow and Washington about ways to end the Syria conflict.

Khatib, elected as the head of the coalition late last year, made a surprise announcement Wednesday that his group was ready for dialogue with the Damascus


...The place where Pencilneck hangs his brass hat...


regime under certain conditions. He renewed the proposal in Munich, while rejecting the presence of leaders he said had "blood on their hands."

Lavrov said Moscow "welcomed" the initiative, adding: "If we take into account the fact that the coalition was founded on the refusal to engage in a dialogue with the regime, it's a very important step."

The minister said it meant that "realism prevails," adding that "thinking is headed in the right direction."

Russia's top diplomat also said Moscow shared Washington's concern about the possible use of chemical weapons in Syria but considered the situation to be safe at this stage.

Posted by: Fred || 02/03/2013 00:00 || Comments || Link || E-Mail|| [376 views] Top|| File under: Govt of Syria
Arabia
Yemen Troops Kill 12 'Qaida Militants' in Restive South
[An Nahar] Yemen's armed forces killed 12 suspected al-Qaeda

bully boyz

in an assault on their mountain hideout in the country's restive south, an official in the region said on Saturday.

The military used artillery and aircraft to target the hideout near Shaqra, 35 kilometers (22 miles) from the Abyan
...a governorate of Yemen. The region was a base to the Aden-Abyan Islamic Army terrorist group until it dropped the name and joined al-Qaeda. Its capital is Zinjibar. In March 2011, al-Qaeda in the Arabian Peninsula declared the governate an Islamic Emirate after seizing control of the region. The New York Times fastidiously reported that those in control, while Islamic hard boyz, are not in fact al-Qaeda, but something else that looks, tastes, smells, and acts the same. Yemeni government forces launched an effort to re-establish control of the region when President-for-Life Saleh was tossed and the carnage continues...
capital of Zinjibar, in the operation late on Friday, the official said.

Among those killed was Belidi Tawfiq, the brother of one of al-Qaeda's leaders in Abyan province, the official added.

Luhishi Hussein, a leader of a paramilitary unit that supports the military against the jihadist network in southern Yemen, said the operation resulted in "more than 10 deaths in the ranks of al-Qaeda."

The

bully boyz

had been holed up in the area after being driven out of cities and towns in the region following a military offensive launched in June last year.

Posted by: Fred || 02/03/2013 00:00 || Comments || Link || E-Mail|| [1082 views] Top|| File under: al-Qaeda in Arabia
Southeast Asia
Three killed, ten injured in attack on Thai farmers
Two farmers were gunned down and 10 others wounded in Pattani province, where a third man was also killed in a separate incident late Friday.

The attack on the farmers occurred about 5 p.m. on a rural road in Yaring district. It could lead to a shutdown of the promising state project which aims at reviving rice farming in the deep South. The farmers said they will return home and relatives began arriving on Saturday to take them out of the South.

Witnesses said that 12 farmers from Singburi were traveling in a pickup truck when gunmen riding pillion on two motorcycles fired on them with assault rifles. The attackers then fled.

Saneh Khunnain and Ekarin Homchoey were hit several times and died on the spot. Their ten colleagues were injured and taken to the hospital. Police blamed separatist terrorists militants.

The farmers from the central region were working with the Southern Border Provinces Administration Centre (SBPAC) to teach rice growing techniques to local farmers. The SBPAC started the project to rehabilitate abandoned rice fields in the three southernmost provinces.

A separate attack on Friday night in Yarang district took the life of a local villager.

Pol Lt Col Thawatchai Sangkamitkol, the deputy chief of Yarang police station, said he received a report of a shooting on a local road about 9:50 p.m. He led a police team to the scene where witnesses said that the victim, Abdularsi Sa, had been shot several times and taken to the hospital. He was later pronounced dead.

The witnesses said that Abdularsi was walking to a teashop in the village when gunmen in a pickup truck fired on him with M16 and AK47 assault rifles. The assailants then fled.
Posted by: ryuge || 02/03/2013 00:00 || Comments || Link || E-Mail|| [610 views] Top|| File under: Thai Insurgency
Syria-Lebanon-Iran
Harb Hails Judiciary after Man Charged in Attempt on his Life
[An Nahar] Batroun MP Butros Harb lauded on Saturday State commissioner to the military court Judge Saqr Saqr for "taking the bold decision" to charge Mahmoud Hayek with the attempt on his life.

Saqr "took a courageous decision given the pressure ... exerted by Hizbullah on the judiciary by striking deals at the expense of justice and the investigation," Harb told al-Joumhouria newspaper.

He expressed regret however that some judicial and political officials had tried to strike a deal with Hizbullah.

Harb hoped that "the course of justice would not be subdued by political deals."

Saqr charged on Monday Hayek, a Hizbullah member, with the

liquidation

attempt on Harb in July 2012 and with carrying out acts of terror.

If convicted the suspect, who still remains

on the lam

, could be sentenced to death.

The March 14 opposition

politician

escaped the

liquidation

bid after residents of a building in which his office is located in the Beirut district of Badaro discovered individuals trying to booby-trap the elevator.

A string of high-level

liquidation

s struck

Leb

between 2004 and 2008, targeting political, media and security figures who vocally opposed the Syrian government, including former Prime Minister Rafik Hariri who was killed in a powerful

boom-mobile

blast in February 2005.

Posted by: Fred || 02/03/2013 00:00 || Comments || Link || E-Mail|| [381 views] Top|| File under: Hezbollah
Hizbullah Buries Member in Arabsalim, Says Died Performing Jihadi Duty
[An Nahar] Hizbullah held a funeral on Saturday for Hussein Mohammed Nether in the southern town of Arabsalim, a member who died while "performing his Jihadi duty", the party said in a released statement.

"The funeral procession marched from Ragheb Harb Hospital in Nabatieh towards Arabsalim where the martyr was buried," it explained.

The procession was lead by party official Ali Daoun and the member of the central political bureau Sheikh Abdel Karim Obeid, in addition to prominent figures in Hizbullah.

The party has been accused of allegedly sending members to fight alongside the Syrian army in the neighboring country's conflict.

The pan-Arab daily Asharq al-Awsat reported in January that around 1,500 men are receiving salaries and being trained in the Bekaa camps to fight in Syria and defend Shiite villages and towns against the rebels.

Meanwhile,


...back at the pie fight, Bella opened her mouth at precisely the wrong moment...


the Saudi al-Watan daily had reported that some 5,000 Hizbullah members have been fighting alongside regime troops in the restive suburbs of Damascus.


...Capital of the last remaining Baathist regime in the world...


The newspaper quoted sources as saying that the fighters crossed the border into Syria last month. But they said that around 300 of them were killed in the fighting in the past few days.

Battles have flared in areas around Damascus as rebels seeking to topple Assad try to push into the city itself.

Posted by: Fred || 02/03/2013 00:00 || Comments || Link || E-Mail|| [593 views] Top|| File under: Hezbollah
India-Pakistan
People vs the masses
[Dawn] AS Pakistan prepares for landmark elections this spring, here's a plea to the country's politicians, young and old, male and female: stop talking down to the Pakistani 'masses' and start addressing the 'people' of Pakistan. Yes, there's a difference -- a very big one.

Make the switch -- in mindsets as well as in your vocabulary -- and you will see. Suddenly, being a politician in Pakistan will become more of a challenge. It will also become, hopefully, more interesting and fulfilling.

Addressing 'people' means listening first to their hopes and aspirations, recognising them as citizens and voters, as men and women who have choices which they exercise intelligently and with dignity. The 'masses' can be neglected, ignored and browbeaten. They can be manipulated and denigrated -- and their votes can be bought and sold. Try doing that to 'people' -- and you will have a full-fledged revolution on your hands.

In the words of Emma Lazarus, the masses are tired, poor and huddled, yearning to breathe free. In contrast, people are first and foremost, free and proud individuals and second, part of a group.

For an even better distinction between the two, read Pope Pius XII's Christmas radio message in 1944, where he talks of masses as no more than "a shapeless multitude, an inert mass to be manipulated and exploited". On the other hand, a "people", he says, is much more remarkable, representing a "group of persons, each of whom -- 'at his proper place and in his own way' -- is able to form its own opinion on public matters and has the freedom to express its own political sentiments and bring them to bear positively on the common good". A state does not make a people; rather, a people make a state, the pope explains further.
Posted by: Fred || 02/03/2013 00:00 || Comments || Link || E-Mail|| [483 views] Top|| File under: Govt of Pakistan
Taliban attack at Lakki Marwat checkpost claims 24 lives
[Dawn] Suicide bombers attacked a military checkpost in Pakistan's troubled northwest on Saturday, killing 13 soldiers and 11 civilians, officials said, in an assault claimed by the Taliban.

"Thirteen security personnel and 11 civilians were killed in the attack," a security official said of the raid which happened around 240 kilometres south of Peshawar, the capital of Khyber-Pakhtunkhwa province.

Another official said that the civilians were killed when one of the suicide bombers ran into a house as security forces attempted to repel the attackers from the checkpost.

"A suicide bomber entered a nearby house in a residential colony of the irrigation department and blew himself up. Four children, three women and four men were killed there," said Nisar Ahmed, a senior government official.

He said four houses were also damaged in the attack.

"The explosion damaged four houses in the colony. Civilians who were killed in the attack were residents of these houses," he said.

The security official said that eight soldiers were injured also.

The attack was on a joint checkpost of the Pakistan army and a paramilitary force in the Serai Naurang area of Lakki Marwat district.

Another security official in Peshawar said security forces killed 12 militants.

The Tehrik-i-Taliban Pakistan (TTP) claimed the attack but disputed 12 militants were killed, saying they had sent only four suicide bombers.

"We sent only four suicide bombers to attack this checkpost. We attacked it to avenge the killing of two of our friends in a recent drone strike," said Ehsanullah Ehsan, a spokesman for the TTP.

Ehsan added that the attack was in revenge of Pakistan's "assistance to the US for drone strikes."

Posted by: Fred || 02/03/2013 00:00 || Comments || Link || E-Mail|| [618 views] Top|| File under: TTP
Africa North
Christians Forced To Leave Libya
[Tripoli Post] Christians are being driven out of eastern Libya by Muslim fundamentalists, the Catholic Church's main clergyman in the country said.

The situation was "critical" and the "atmosphere very tense" in the Cyrenaica region, the Apostolic Vicar of Tripoli Giovanni Innocenzo Martinelli said in the interview with the Vatican missionary news agency Fides.

He said two religious communities are leaving "after being pressured by fundamentalists", adding that the Apostolic Vicar of Benghazi was cautioned to take shelter ahead of a large-scale demonstration on 20 February.

"In past days, the Congregation of the Holy Family of Spoleto who had been there for nearly 100 years were forced to abandon Derna," east of the main eastern city of Benghazi, he said.

"In Barce [located between Benghazi and Derna] the Franciscan Sisters of the Child Jesus will leave their home in coming days."

Posted by: Fred || 02/03/2013 00:00 || Comments || Link || E-Mail|| [1315 views] Top|| File under: Arab Spring
Syria-Lebanon-Iran
'Israeli Jets Struck Several Targets In Syria'
[Ynet] TIME magazine quotes Western intelligence officials as saying that 'at least one to two additional targets' were hit in alleged Arclight airstrike Tuesday night, Israel had 'green light' from Washington to launch yet more such strikes

American TIME magazine reported Friday evening that Israeli warplanes struck several targets inside Syria in an alleged raid Tuesday night, including a biological weapons research center that was reportedly flattened out of concern that it might fall into the hands of Islamist

snuffies

fighting to topple the government of Syrian
Hereditary President-for-Life Bashir Pencilneck al-Assad


Light of the Alawites...


The report is based on comments made by Western intelligence officials.

TIME explained that only two Arclight airstrikes had been publicly reported, amid a flurry of conflicting initial reports: Syria officially complained of the destruction of the Scientific Studies and Research Center in Jamarya, northwest of Damascus


...The capital of Iran's Syrian satrapy...


, and a variety of news organizations reported that Israeli jets hit a convoy carrying advanced anti-aircraft defense systems toward

Leb

's Beqaa Valley, presumably for delivery to Hezbollah.

"A Western intelligence official indicated to TIME that at least one to two additional targets were hit the same night, without offering details. Officials also said that Israel had a 'green light' from Washington to launch yet more such strikes."

The American magazine stressed that "Hezbollah is not Israel's only concern -- or perhaps even the most worrying. Details of the Israeli strikes make clear the risk posed by fundamentalist

forces of Evil

sprinkled among the variegated rebel forces fighting to depose Assad."

According to TIME, among the buildings leveled at the military complex at Jamarya, outside Damascus, were warehouses stocked with equipment necessary for the deployment of chemical and biological weapons," relatively complicated systems typically manned by specially trained forces."

The magazine also reported that lab facilities dedicated to biological warfare were of special concern, given both the damage that could be done by even small amounts of biological agents, and the interest expressed in such weapons by the late Osama bin Laden


... who is now beyond all cares and woe...


's successor, Ayman al-
Zawahiri
... Formerly second in command of al-Qaeda, now the head cheese, occasionally described as the real brains of the outfit. Formerly the Mister Big of Egyptian Islamic Jihad. Bumped off Abdullah Azzam with a car boom in the course of one of their little disputes. Is thought to have composed bin Laden's fatwa entitled World Islamic Front Against Jews and Crusaders. Currently residing in the North Wazoo area. That is not a horn growing from the middle of his forehead, but a prayer bump, attesting to how devout he is...
One Western intelligence official told TIME the US military was poised to carry out similar Arclight airstrikes around Aleppo if rebels threaten to take sites associated with weapons of mass destruction in that region, the magazine said.

Earlier Friday,

Leb

's official news agency reported that Israeli warplanes had been flying over Nabatieh, al-Tufah, Marjayoun and Bint Jbeil in the south of the country since 9:30 pm.

According to the report, the planes were conducting "mock raids" over

Leb

.

A Lebanese website reported Friday morning that Israeli warplanes were flying over the areas of Marjayoun, Hasbia and Rashaya al-Wadi in southern

Leb

, as well as over the Shebaa area and Mount Hermon.

The website also reported that the Israel Defense Forces was patrolling the border fence area along the Blue Line.
Posted by: trailing wife || 02/03/2013 00:00 || Comments || Link || E-Mail|| [654 views] Top|| File under:
India-Pakistan
IED blast kills two, injures three soldiers in Orakzai
[Dawn] Two security personnel, including an officer, were killed while three others sustained injuries in an IED blast in Ghunda Mela village of upper
Orakzai Agency
... crawling with holy men, home to Darra Adam Khel, the world's largest illegal arms bazaar. 14 distinct tribes of beturbanned primitives inhabit Orakzai agency's 1500 or so square kilometers...
, officials said.

The Inter Services Public Relations (ISPR) has confirmed that two soldiers "embraced martyrdom" while three others

were maimed

in the blast during search of an old compound.

Tehsildar Orakzai Agency Nauman Khan has also confirmed that the security forces convoy was hit by a discarded improvised

bomb

when they were searching an abandoned compound.



The dear departed

were later identified as Captain Hasnat Ali and Naib Subedar Arif Khan.

Earlier,

jacket wallah

s had attacked a military checkpost in Lakki Marwat early on Saturday, killing 13 soldiers and 11 civilians.

Banned Tehrik-e-Taliban Pakistain (TTP) later

grabbed credit

of the attack.

Posted by: Fred || 02/03/2013 00:00 || Comments || Link || E-Mail|| [683 views] Top|| File under: TTP
India set to introduce death penalty in some rape cases
[Dawn] India's cabinet has approved harsher punishments for rapists, including the death penalty, after a brutal gang-rape in New Delhi that sparked national outrage.

A government-appointed panel recommended the changes to ministers after the death of a 23-year-old woman who was savagely raped and attacked in a bus on December 16 and died nearly two weeks later.

The case ignited nationwide demonstrations by protesters demanding better safety for women.

The changes, which must be approved by President Pranab Mukherjee to become law, include doubling the minimum sentence for gang-rape and imposing the death penalty when the victim is killed or left in a vegetative state.

"We have taken swift action and hope these steps will make women feel safer in the country," Law Minister Ashwani Kumar told reporters late on Friday.

"This is a progressive piece of legislation and is consistent with the felt sensitivities of the nation in the aftermath of the outrageous gang-rape," he added.

The changes to the rape laws are expected to be approved by Mukherjee as early as this weekend but must be ratified by parliament or they will lapse.

Under the changes, the minimum sentence for gang-rape, rape of a minor, rape by policemen or a person in authority will be doubled to 20 years from 10 and can be extended to life without parole.

Under the current law, a rapist faces a term of seven to 10 years.

The cabinet has also created a new set of offences such as voyeurism and stalking that will be included in the new law.

Delhi gang rape suspects plead not guilty

Meanwhile,


...back at the Senate, the partisans of Honorius went for their knives and the partisans of Stilicho went for the doors...


five men pleaded not guilty on Saturday in the New Delhi gang rape case.

A Reuters witness saw the men file into the court room with their faces covered, where lawyers in the case said they were read thirteen charges including murder, which carries a maximum penalty of death. They left after 15 minutes.

"After the judge read out the charges, the five pleaded not guilty and walked out," said AP Singh, a lawyer defending two of the accused, Vinay Sharma and Akshay Thakur.

Singh said the next hearing will be held on February 5, when the prosecution will call three witnesses to the formal start of the trial.

A sixth person police say was part of the gang that attacked the woman and her friend is a juvenile and will be tried separately.

Police say the gang lured the 23-year-old physiotherapy student onto a bus, where they repeatedly raped and assaulted her with a metal bar before throwing her bleeding onto a highway. She died of internal injuries two weeks later.

Posted by: Fred || 02/03/2013 00:00 || Comments || Link || E-Mail|| [455 views] Top|| File under:
The Grand Turk
Marxists Claim Bombing of U.S. Embassy in Turkey
[NY Times] A Marxist group with a history of political violence in Turkey

grabbed credit

on Saturday for a

suicide kaboom

at the American Embassy in Ankara the day before, releasing a statement calling the United States "the murderer of the peoples of the world."

The statement, which also denounced American foreign policy, was released by the Revolutionary People's Liberation Party-Front, and a translation was distributed by the SITE Intelligence Group, which monitors the communications of

jihad boy

groups. The message, which was posted on a Web site that has previously carried statements from the group, condemned Turkey for its cooperation with the United States and for its policy of supporting Syrian rebels fighting the government of Hereditary President-for-Life Bashir Pencilneck al-Assad.


Before going into the family business Pencilneck was an eye doctor. If he'd stuck with it he'd have had a good practice by now...


After conducting DNA tests, the Turkish authorities on Saturday identified the man who

let 'er rip

at the embassy, killing himself and a Turkish guard, as Ecevit Sanli, 40, also known as Alisan Sanli. Mr. Sanli was a convicted terrorist who had twice attacked government facilities in Istanbul but was released from prison under an amnesty program. Earlier Saturday, officials in the Black Sea town of Ordu said he lived there.

The Ankara police said they had incarcerated
... anything you say can and will be used against you, whether you say it or not...
three people thought to have helped Mr. Sanli and had found a handgun linked to the

thug

group. They also released security footage from the embassy in which Mr. Sanli was shown pretending to be a courier.

The statement by the group included two photographs of Mr. Sanli. In one, he is holding an assault rifle, and a banner bearing the hammer-and-sickle symbol of communism is behind him.
Posted by: Fred || 02/03/2013 00:00 || Comments || Link || E-Mail|| [1659 views] Top|| File under: Commies
Africa North
Egypt's Government Apologizes After a Beating Is Televised
[NY Times] Egypt's Interior Ministry issued a rare apology on Saturday, a day after a group of its officers were seen beating a naked man two blocks from the palace of President Mohamed Morsi, an episode captured by television cameras and broadcast live during

festivities

between protesters and riot

coppers

.

In a statement, the ministry said it regretted the beating and called it an "individual attack" that did not reflect police doctrine. The police were performing their duties "with a new spirit" of Egypt's revolution, the ministry said, adding that the beating would be investigated with "objectivity and transparency."

Mr. Morsi's office also issued a statement saying it was "pained by the shocking footage."

More than 50 people have been killed over the last 10 days during fighting in several Egyptian cities in some of the worst violence since the fall of President Hosni Mubarak


...The former President-for-Life of Egypt, dumped by popular demand in early 2011...


almost two years ago. That uprising was set off in part by widespread anger with the ministry's long record of police brutality.

The beating, though, provoked a different kind of outrage, crystallizing for many the collapse of order and civility that has derailed Egypt's transition from its authoritarian past. And even if most Egyptians could agree that the beating was vile, they could agree on little else.

Beneath the official pronouncements of regret, supporters and opponents of Mr. Morsi continued to blame one another for the

festivities

on Saturday, each citing the unrest as evidence to support their political complaints.

By Saturday evening, even the essential details of the attack were in dispute as the victim, Hamada Saber, gave an interview on state television


... and if you can't believe state television who can you believe?


asserting that the

coppers

who beat him had actually been trying to help him.

Speaking from his hospital bed, he said that the riot officers had come to his aid as he was running from protesters who stripped and robbed him. He said the attack started after he felt what might have been a bullet or birdshot that struck him in the leg, which came, he said, from the "side of the protesters."

"I was afraid," he said, adding that as he ran, officers came to his aid. "They tried to help me," he said.

His account contradicted the reports of witnesses, as well as the video, raising the question of whether he was intimidated or coerced by security officials.

The graphic images of the beating showed Mr. Saber naked and being dragged and beaten by riot

coppers

with his pants pulled down around his ankles. A witness, Mai Sirry, said she and others watching the protests from her apartment saw officers beat Mr. Saber and strip him of some of his clothes. Officers were cursing at him as they dragged him on the street, his pants around his knees, she said.

Later Saturday, the interior minister, Mohamed Ibrahim, repeated Mr. Saber's account, though he still acknowledged that the officers' conduct was "excessive," and said he had ordered an investigation.
Posted by: Fred || 02/03/2013 00:00 || Comments || Link || E-Mail|| [605 views] Top|| File under: Arab Spring
India-Pakistan
Anti-polio campaign postponed over Karachi security fears
[Dawn] Authorities have postponed an anti-polio


...Poliomyelitis is a disease caused by infection with the poliovirus. Between 1840 and the 1950s, polio was a worldwide epidemic. Since the development of polio vaccines the disease has been largely wiped out in the civilized world. However, since the vaccine is known to make Moslem pee-pees shrink and renders females sterile, bookish, and unsubmissive it is not widely used by the turban and automatic weapons set...


campaign, scheduled to start in Bloody Karachi


...formerly the capital of Pakistain, now merely its most important port and financial center. It is among the largest cities in the world, with a population of 18 million, most of whom hate each other and many of whom are armed and dangerous...


from Feb 4, due to law and order concerns in the metropolis.



Bloody Karachi

EDO Health Dr Imdadullah Siddiqui said the campaign was postponed due to the city's deteriorating security situation and the non-availability of health workers.

The campaign was scheduled to start in

Bloody Karachi

and the rest of the province from Feb 4-6.

Siddiqui said that security personnel were busy assisting Election Commission workers in the voter verification process in

Bloody Karachi

, and were therefore currently unavailable to provide security to the health workers.

He added that polio workers constantly received death threats and could not initiate the campaign without adequate security.

Posted by: Fred || 02/03/2013 00:00 || Comments || Link || E-Mail|| [493 views] Top|| File under: Govt of Pakistan
Africa North
French mission in Mali not over, says Hollande
[FRANCE24] French troops will withdraw from Mali only once they had completed their mission of helping the country regain full control of its territory, President François Hollande said Saturday during a visit to Timbuktu, where was cheered as a saviour.

Posted by: Fred || 02/03/2013 00:00 || Comments || Link || E-Mail|| [1402 views] Top|| File under: al-Qaeda in North Africa
Egypt Opposition Hardens Stance, Seeks Morsi Trial
[An Nahar] Egypt's main opposition group on Saturday backed calls to oust President Mohamed Morsi and demanded he go on trial after deadly

festivities

left the Islamist leader scrambling to contain fallout from footage of police brutality.

The opposition National Salvation Front demanded Morsi be prosecuted for "killings and torture" as it urged Egyptians to stage peaceful protests.

"The Salvation Front completely sides with the people and its active forces' calls to topple the authoritarian regime and the

Moslem Brüderbund

's control," it said in a statement.

It said Morsi should be put on trial after an "impartial investigation" and ruled out dialogue with the presidency until "the bloodletting stops and those responsible for it are held accountable."

But, in a possible sign of differences in a troubled coalition that comprises liberals and leftists, NSF members disagreed on the statement's intent.

"We are calling for the downfall of the regime of tyranny, not the regime," said Khaled Dawoud, the NSF's

front man

, explaining it meant "the abuse of citizens and torture and ignoring the demands of the opposition."

But another NSF member, Hussein Abdel Ghani, said: "I think this statement can be read to mean only one thing, which is to topple Morsi's government."

Clashes on Friday night between protesters and police outside the presidential palace left one dead, and police were filmed beating and dragging off another man, in the wake of

festivities

last week that killed nearly 60 people.

The beating was "an inhumane spectacle ... no less ugly than the killings of

deaders

, which is considered a continuation of the security force's program of excessive force," the NSF said.

A 23-year-old was

rubbed out

and 91 people

were maimed

in Friday's

festivities

, a medic said, while the interior ministry reported 15 of its men

maimed

by birdshot.

Police said they made 20 arrests, and they were filmed on television beating and dragging a naked man to an armored vehicle, outraging Morsi's critics who compared the incident to practices under deposed president Hosni Mubarak


...The former President-for-Life of Egypt, dumped by popular demand in early 2011...


Interior Minister Mohammed Ibrahim has ordered a probe to "hold accountable" the

coppers

who beat the man, his office said. He would resign if "that's what the people want."

Posted by: Fred || 02/03/2013 00:00 || Comments || Link || E-Mail|| [401 views] Top|| File under: Arab Spring
India-Pakistan
State of anarchy
[Dawn] THURSDAY'S attack targeting two

holy man

s and a madressah student in Bloody Karachi


...formerly the capital of Pakistain, now merely its most important port and financial center. It is among the largest cities in the world, with a population of 18 million, most of whom hate each other and many of whom are armed and dangerous...


reinforces a disturbing truth:

gunnies

roam the city's streets leaving death in their wake, and law enforcers are unable to stop them. That the ambush took place on Sharea Faisal, one of

Bloody Karachi

's main thoroughfares, in broad daylight, also highlights the brazenness with which killers operate in the metropolis. Many 'sensitive' locations, including armed forces' installations, are situated in the area. The

holy man

s belonged to Jamia Binoria, one of

Bloody Karachi

's most influential Deobandi madressahs. The hit was recorded by CCTV cameras belonging to a wedding lawn in the vicinity. The chilling footage shows three assailants calmly spraying the vehicle carrying the victims with bullets, then riding off on a

cycle of violence

.

Over the past week a number of workers belonging to different religious and political groups have been killed in

Bloody Karachi

, which is not news in itself considering 'routine' levels of violence in the metropolis. Police have attributed Thursday's ambush, which, thankfully, has not resulted in the usual violent reaction, to the "ongoing spree of sectarian killings". If this assessment is correct it would be in line with other incidents of cold-blooded shooting of Shias and Sunnis including some high-profile political and religious activists. While one hopes that the camera footage in Thursday's killing will provide solid clues, overall, the police's investigative capabilities have hardly kept pace with such incidents. The force's investigations wing was merged with the operations wing in 2011. So whatever little work was being done by the investigations wing has been greatly reduced. Also, with so many factors behind

Bloody Karachi

's violence -- ethnic, political, sectarian, criminal -- no one, especially in government, seems to have any idea about what's going on, or how to stop it. It seems that the state does not have the intention or motivation to lift the lid off

Bloody Karachi

's boiling cauldron of violence and identify the problems. Nor do the city's various political actors. Sindh government officials have said an "operation" will be launched to crack down on crime. Unless there is action to back up such words, which have been heard countless times, such pronouncements will remain meaningless.

Posted by: Fred || 02/03/2013 00:00 || Comments || Link || E-Mail|| [710 views] Top|| File under: al-Qaeda in Pakistan
Bangladesh
Re-elect AL to free nation from Jamaat
[Bangla Daily Star] Prime Minister Sheikh Hasina

...Bangla dynastic politician and current Prime Minister of Bangladesh. She has been the President of the Bangla Awami League since 1981. She is the eldest of five children of Sheikh Mujibur Rahman, the founding father of Bangladesh. Her party defeated the BNP-led Four-Party Alliance in the 2008 parliamentary elections. She has once before held the office, from 1996 to 2001, when she was defeated in a landslide...
yesterday called upon all to re-elect Awami League for a second successive term to free the nation from the clutches of Jamaat-Shibir and their cohorts.

"It is the nature of Jamaat-Shibir and their cohorts to kill people by pouring petrol and cutting veins and wrists. So you will have to cast your vote for Awami League again to free the nation from the clutches of Jamaat-Shibir and their cohorts," she said.

The prime minister was addressing a mammoth public rally at Bera College ground after inaugurating a 70-MW power plant built by the Power Development Board here.

Hasina, also the president of Awami League, congratulated the people of Bera for turning down Matiur Rahman Nizami, the infamous Al-Badr chief during the Liberation War, in the last general elections.

About the ongoing trial of war criminals, she said the present government had pledged to people to try the war criminals to free the nation from a stigma. "We have kept our commitment through the verdict against Bacchu Razakar by the International Crimes Tribunal."

In this connection, she said the country moved backwards for several years due to the rule of anti-liberation forces after the

liquidation

of Bangabandhu in 1975.

The leader of the opposition is engaged in a tricky game to save the war criminals, she complained. "So I call upon all to remain alert about her [
Khaleda Zia
Three-term PM of Bangla, widow of deceased dictator Ziaur Rahman, head of the Bangla Nationalist Party, an apparent magnet for corruption ...
] conspiracy."

Hasina said the AL government in 1996 had started the work to move the country forward, but it was stopped when the BNP- Jamaat alliance government took over in 2001.

Returning to power in 2008, the AL government resumed its work to take the country to the "highway of development," she added, urging people to cast their vote for her party again for the continuation of the development work.

Posted by: Fred || 02/03/2013 00:00 || Comments || Link || E-Mail|| [396 views] Top|| File under: Jamaat-e-Islami
Britain
UK special forces face big cuts in support network
The support network for Britain's special forces is facing major cutbacks with around 600 posts earmarked to be lost in a reorganisation to coincide with the military pull-out from Afghanistan.

Sources told The Sunday Telegraph that the controversial move could become necessary because the campaign had seen a build-up of support and logistics to enable elite squads to carry out their operations which would no longer be necessary.

The proposals, drawn up at the Ministry of Defence, do not affect the fighting troops of the Special Air Service or the Special Boat Service.

However 156 posts are expected to be lost from the Special Forces Support Group, which provides infantry and specialised support to SAS and SBS operations. The rest of the 600 posts are from units providing vehicles, signals, logistics and intelligence — the key "enablers" which allow elite troops to operate.

The plans come in the wake of last week's confusion over the Coalition's plans for future overall spending on defence.

David Cameron suggested that totals would be increased "year on year" from 2015, following the next Whitehall spending review. But Philip Hammond, the Defence Secretary, later said the increase would apply only to equipment.

Mr Hammond today opens up a new rift with the Liberal Democrats over the future of Britain's independent nuclear deterrent. He uses an article in The Sunday Telegraph to back a like-for-like replacement of the current Trident submarine system as "the best option for Britain".

He warns that alternative systems being studied by the Liberal Democrats would carry "enormous financial, technical and strategic risk" — and could even risk triggering a nuclear war.

Sources said the cuts proposed to special forces support were "an option being considered by the military" because certain roles would not be needed after the withdrawal of British troops from Afghanistan, scheduled to take place by the end of 2014.

Some military figures are unhappy about the latest plan. One said the decisions in the SDSR would be "completely undermined" if it was implemented and added: "This is absolutely bonkers — it will institutionalise overstretch within the UK's special forces at a time when they have been operating, and need to continue to operate, at a high tempo."

Jim Murphy, the shadow defence secretary, said: "These very specialised, high-end forces, which the UK now needs more than ever, are being made redundant at the same time as ministers hail their importance. Prime ministerial promises to support defence seem even more worthless."

Mr Hammond, meanwhile, backs moves to keep a continuous nuclear deterrent at sea. It offers Britain more "freedom of manoeuvre" in a crisis, while the Trident missile system provides "range" and "endurance", he argues.

Replacing Trident would cost around five to six per cent of the annual defence budget, which would be "affordable" and would enhance links with the US, which uses the same system, according to Mr Hammond.

His comments come days after Danny Alexander, the Lib Dem Treasury Chief Secretary, said a direct replacement for Trident was "not financially realistic".

Posted by: lotp || 02/03/2013 00:00 || Comments || Link || E-Mail|| [1431 views] Top|| File under:
The Grand Turk
Turkey Detains 3 After US Embassy Bombing
[Ynet] Authorities in Turkey placed in durance vile
I ain't sayin' nuttin' widdout me mout'piece!
three people in Istanbul and Ankara on Saturday in connection with Friday's suicide

kaboom

on the U.S. embassy in Ankara, state broadcaster TRT said.

A Turkish leftist group, the Revolutionary People's Liberation Army-Front (DHKP-C), said earlier it was responsible for the attack, which killed the bomber and a Turkish security guard.
Posted by: trailing wife || 02/03/2013 00:00 || Comments || Link || E-Mail|| [414 views] Top|| File under:
India-Pakistan
Four more children die of measles
[Pak Daily Times] Four more children died of measles in the city on Saturday as the number of deaths caused by the disease reached 18 -- out of them 10 belonged to Lahore. The children were under treatment at Gangaram and Children hospitals where they succumbed to the disease. They were identified as two-year-old Habib, two and a half years old Anam, six-year-old Zunaira and 10-month-
old Zainab.
Posted by: Fred || 02/03/2013 00:00 || Comments || Link || E-Mail|| [408 views] Top|| File under: Govt of Pakistan
ISPR dismisses 'biased' HRW report as 'pack of lies'

[Dawn] The Inter-Services Public Relations (ISPR) on Saturday dismissed a recent report by a global human rights watchdog, calling it a "pack of lies, propaganda-driven and totally biased."

The report by the Human Rights Watch (HRW) had accused Pakistani security forces of allowing extremist groups to attack minorities.

"It is yet another attempt to malign Pakistan and its institutions through fabricated and unverified reports, completely favouring an anti-Pakistan agenda," said a statement by the ISPR, the public relations wing of the Pakistani military.

"The HRW report seems to be a clear attempt to further fuel already ongoing sectarian violence and to create chaos and disorder in Pakistan," it added.

In its report, the HRW had accused the Pakistani military of continuing to "perpetrate abuses with impunity in Balochistan and beyond", with the government "unable or unwilling to break the links of military and intelligence agencies with extremist groups."

The ISPR hit back Saturday, critcising the rights watchdog for raising controversies through biased reports, and favouring an anti-Pakistan agenda through "funding from certain quarters."

"HRW has no credibility and has been criticised world wide for raising controversies through its biased reports and funding from certain quarters and its reports have been rejected by many countries of the world," said the ISPR statement.

Posted by: Fred || 02/03/2013 00:00 || Comments || Link || E-Mail|| [645 views] Top|| File under: Govt of Pakistan
Syria-Lebanon-Iran
The U.S. needs a completely different approach to Iran
Rooters. Submitted without editorial comment.

Negotiations with Iran, the Obama administration and policy elites across the political spectrum talk as if America is basically in control of the situation. Sanctions, we are told, are inflicting ever-rising hardship on Iran's economy. Either Tehran will surrender to U.S. demands that it stop enriching uranium or, at some point, the American military will destroy Iranian nuclear installations.

This is a dangerous delusion, grounded in persistent American illusions about Middle Eastern reality. Because of failed wars-cum-occupations in Iraq and Afghanistan; a war on terror that has turned Muslim societies ever more firmly against U.S. policy; and de facto support for open-ended Israeli occupation of Arab populations, America's position in the region is in free fall. Increasingly mobilized publics will not tolerate continuation of such policies. If, in this climate, the United States launches another war to disarm yet another Middle Eastern country of weapons of mass destruction it does not have, the blowback against American interests will be disastrous. Nonetheless, that is where our current strategy -- negotiating on terms that could not possibly interest Iran while escalating covert operations, cyber-attacks, and economic warfare against it -- leads.

For its own interests, Washington must take a fundamentally different approach. President Obama needs to realign U.S. relations with the Islamic Republic of Iran as thoroughly as President Nixon realigned relations with the People's Republic of China in the early 1970s. Simply "talking" to Iran will not accomplish this.
Posted by: Pappy || 02/03/2013 00:00 || Comments || Link || E-Mail|| [519 views] Top|| File under:
Who's in the News
34
[untagged]
5
Govt of Pakistan
5
Arab Spring
4
TTP
3
al-Qaeda in North Africa
2
Hezbollah
2
Jamaat-e-Islami
2
Govt of Syria
1
Commies
1
Palestinian Authority
1
Thai Insurgency
1
Ansar Dine
1
al-Qaeda in Pakistan
1
Lashkar e-Jhangvi
1
al-Qaeda in Arabia
1
Govt of Iran
Bookmark
E-Mail Me
The Classics
The O Club
Rantburg Store
Comments Spam
The Bloids
The Never-ending Story
Thugburg
RSS Links
Gulf War I
The Way We Were
Bio
Sink Trap
Alzheimer's Association
Day by Day
Counterterrorism
Hair Through the Ages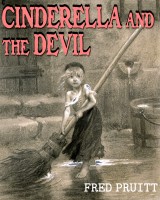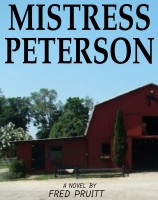 On Sale now!


A multi-volume chronology and reference guide set detailing three years of the Mexican Drug War between 2010 and 2012.

Rantburg.com and borderlandbeat.com correspondent and author Chris Covert presents his first non-fiction work detailing the drug and gang related violence in Mexico.

Chris gives us Mexican press dispatches of drug and gang war violence over three years, presented in a multi volume set intended to chronicle the death, violence and mayhem which has dominated Mexico for six years.
Click here for more information


Meet the Mods
In no particular order...


Steve White
Seafarious
Pappy
lotp
Scooter McGruder
john frum
tu3031
badanov
sherry
ryuge
GolfBravoUSMC
Bright Pebbles
trailing wife
Gloria
Fred
Besoeker
Glenmore
Frank G
3dc
Skidmark
Alaska Paul



Better than the average link...



Rantburg was assembled from recycled algorithms in the United States of America. No trees were destroyed in the production of this weblog. We did hurt some, though. Sorry.
3.94.129.211