India-Pakistan
Bush sends India nuclear request to Congress
The Bush administration on Thursday submitted to Congress its proposal to change U.S. law to allow the sale of nuclear technology to India, congressional sources said.

The sources told Reuters the administration wants the first of two needed legislative steps enacted by May, but said this would be difficult because the bill raises questions about an already complicated and controversial nuclear deal.

Approved in principle last July and confirmed in more detail last week by President George W. Bush and Indian Prime Minister Manmohan Singh, the agreement would end a three decades-old ban on U.S. civilian nuclear technology sales.

But it must first be approved by the U.S. Congress.

The 45-member Nuclear Suppliers Group, which oversees nuclear transfers, also must alter its regulations so foreign countries can supply India, whose rapid economic growth has created huge energy demands.

India is currently barred under U.S and international law from acquiring foreign nuclear technology because it refused to sign the nuclear Non-proliferation Treaty and developed nuclear weapons.

The U.S. approval would be a two-step approach, according to the congressional sources familiar with the India case and who were not authorized to speak publicly. Key sections of the legislation were made available to Reuters.

As a first step, the administration's proposal would exempt India from the Atomic Energy Act, which prohibits nuclear sales to non-NPT states, if Bush makes seven determinations.

These include India providing Washington with a "credible" plan for separating its civilian and military nuclear facilities and supporting international efforts to prevent the spread of nuclear enrichment and reprocessing technology.

Although Bush and Singh announced that India would place 14 of 22 civilian nuclear power reactors under international inspections to guard against weapons diversion, one congressional source said the data sent to Congress on this point was incomplete.

Daryl Kimball of the Washington-based Arms Control Association called the presidential determinations "minimal" and said they give the United States "virtually no leverage to ensure India fulfills its end of the bargain."

In addition to obtaining the Atomic Energy Act exemption, the administration must negotiate a nuclear cooperation agreement with India, which sources said could take a year.

That agreement must also be approved by Congress.

But the sources said the administration has proposed that instead of requiring lawmakers to vote in favor of the agreement, the accord would automatically take effect unless Congress moved to block it.

"They want us to change the law and give up the ability of having a higher standard for reviewing this unique agreement, one Congressional source said. "If the deal is so good, why are they so afraid of letting Congress consider it."
Posted by: john || 03/09/2006 21:14 || Comments || Link || E-Mail|| [320 views] Top|| File under:
China-Japan-Koreas
Website of the Day
My name is Naru, I find English to be little difficult. I am from Osaka in Japan. I think my number one love is pussy! I do occasionally look at pussy pictures and find them very cute! I have only one pussy, I like to pet it. It is smooth. Do you like my pussy? You should also send pussy picture to me, I will enjoy it, it makes Naru happy! Naru is silly sometimes, and favorite is to take picture of my pussy in my mouth! My friend laugh at it.
Posted by: Anonymoose || 03/09/2006 20:48 || Comments || Link || E-Mail|| [316 views] Top|| File under:
Home Front: Politix
Dems get cohesive message
ScrappleFace
(2006-03-07) — The Democrat party, which has come under fire from within and without recently for its lack of a cohesive message or platform just eight months out from a national election, will soon unveil a plan intended to emulate the success of the Republicans' 1994 'Contract with America,' according to House Minority Leader Nancy Pelosi.

"We took a good concept that offered bad policies, and brought our progressive ideals to it," said Rep. Pelosi. "We wanted a name that capitalized on the success of the previous plan, but made it clear that our goals are quite different."

The Democrat 'Contract on America' will be launched within the next several weeks, she said, "and it's destined to pull our party together, give us a sense of mission and meaning, and to inspire some really amazing bumper stickers and buttons."

Mrs. Pelosi said the key difference between the old 'Contract with America', and the new 'Contract on America' is captured in the preposition.

The phrase was suggested by progressive linguist George Lakoff, the U.C. Berkeley professor who consults with Democrats on "how to say what they mean without using traditional, culture-bound words that people understand."

"The word 'on' in the 'Contract on America' denotes something positive and active," said Mr. Lakoff. "It indicates that Democrat ideas are not off, they're right on. It's much stronger than the word 'with', which always sounded passive. The 'Contract on America' says Democrats are progressively leading America onward in a single, inevitable direction."

Rep. Pelosi said top Democrats "need just a few more weeks to finalize the 'Contract on America', now that we have agreed to this catchy title."

"I'm sure the actual ideas and policies will start to flow from there," she said. "Then you'll see the American people rally to the Democrat cause in a way that hasn't happened since we nominated Michael Dukakis for the presidency."
Posted by: Korora || 03/09/2006 20:29 || Comments || Link || E-Mail|| [320 views] Top|| File under:
Hillary Double-Crosses DNC Before They Can Double-Cross Her
A group of well-connected Democrats led by a former top aide to Bill Clinton is raising millions of dollars to start a private firm that plans to compile huge amounts of data on Americans to identify Democratic voters and blunt what has been a clear Republican lead in using technology for political advantage.

The effort by Harold Ickes, a deputy chief of staff in the Clinton White House and an adviser to Sen. Hillary Rodham Clinton (D-N.Y.), is prompting intense behind-the-scenes debate in Democratic circles. Officials at the Democratic National Committee think that creating a modern database is their job, and they say that a competing for-profit entity could divert energy and money that should instead be invested with the national party.

Ickes and others involved in the effort acknowledge that their activities are in part a vote of no confidence that the DNC under Chairman Howard Dean is ready to compete with Republicans on the technological front. "The Republicans have developed a cadre of people who appreciate databases and know how to use them, and we are way behind the march," said Ickes, whose political technology venture is being backed by financier George Soros.

"It's unclear what the DNC is doing. Is it going to be kept up to date?" Ickes asked, adding that out-of-date voter information is "worse than having no database at all."

Ickes's effort is drawing particular notice among Washington operatives who know about it because of speculation that he is acting to build a campaign resource for a possible 2008 presidential run by Hillary Clinton. She has long been concerned, advisers say, that Democrats and liberals lack the political infrastructure of Republicans and their conservative allies. Ickes said his new venture, Data Warehouse, will at first seek to sell its targeting information to politically active unions and liberal interest groups, rather than campaigns.

As it stands now, the DNC and Data Warehouse, created by Ickes and Democratic operative Laura Quinn, will separately try to build vast and detailed voter lists -- each effort requiring sophisticated expertise and costing well over $10 million.

"From an institutional standpoint, this is one of the most important things the DNC can and should do. Building this voter file is part of our job," Communications Director Karen Finney said. "We believe this is something we have to do at the DNC. Our job is to build the infrastructure of the party."

In the 2003-2004 election cycle, the DNC began building a national voter file, and it proved highly effective in raising money. Because of many technical problems, however, it was not useful to state and local organizations trying to get out the vote.

The pressure on Democrats to begin more aggressive "data mining" in the hunt for votes began after the 2002 midterm elections and intensified after the 2004 presidential contest, when the GOP harnessed data technology to powerful effect.

In 2002, for the first time in recent memory, Republicans ran better get-out-the-vote programs than Democrats. When well done, such drives typically raise a candidate's Election Day performance by two to four percentage points. Democrats have become increasingly fearful that the GOP is capitalizing on high-speed computers and the growing volume of data available from government files and consumer marketing firms -- as well as the party's own surveys -- to better target potential supporters.

The Republican database has allowed the party and its candidates to tailor messages to individual voters and households, using information about the kind of magazines they receive, whether they own guns, the churches they attend, their incomes, their charitable contributions and their voting histories.

This makes it possible to specifically address the issues of voters who, in the case of many GOP supporters, may oppose abortion, support gun rights or be angry about government use of eminent domain to take private property. A personalized pitch can be made during door-knocking, through direct mail and e-mail, and via phone banks.

This approach is designed to complement the broad-brush approach of television and radio advertising, which by its nature must be addressed to large, and often diverse, audiences.

Traditional get-out-the-vote efforts operated crudely, such as by canvassing neighborhoods in which at least 65 percent of residents voted for a particular party. It was often deemed too inefficient to focus on neighborhoods where the partisan tilt was less decisive, and it ran the risk of doing more to turn out the opposition's vote.

The advantage of data-based targeting is that political field operatives can home in on precisely the voters they wish to reach -- the antiabortion parishioners of a traditionally Democratic African American church congregation, for instance.

Consultants working for the Republican National Committee developed strategies to design messages targeting individual voters' "anger points" in the belief that grievance is one of the strongest motivations to get people to turn out on Election Day.

Under the direction of Bush adviser Karl Rove, the RNC and state parties repeatedly tested the voter file and different ways to contact voters to determine which were most effective at boosting turnout.

"They were smart. They came into our neighborhoods. They came into Democratic areas with very specific targeted messages to take Democratic voters away from us," then-DNC Chairman Terence R. McAuliffe said after the 2004 contest. "They were much more sophisticated in their message delivery."

Ickes has quietly raised an estimated $7.5 million in start-up money for Data Warehouse. A prospectus said the company will need at least $11.5 million in initial capital.

In addition to Soros's support, Ickes has the financial backing of some of the wealthy participants in a new fundraising group called the Democracy Alliance. He and Quinn, who will be chief executive of Data Warehouse, have hired technology specialists from internet retailer Amazon.com and a Harvard-Massachusetts Institute of Technology computer project.

Quinn had worked on the voter file program under McAuliffe, but Dean brought in his own people after he took over in early 2005.

These included former Dean presidential campaign workers who formed a company called Blue State Digital, now under contract with the DNC.


Hillary wants all the money to go to her instead of the DNC, so that all other congressmen and senators have to beg her for handouts, since the DNC may be more than 50% short of funds because of her, and candidates will be starving. This is party treason of the first order.
Posted by: Anonymoose || 03/09/2006 18:58 || Comments || Link || E-Mail|| [477 views] Top|| File under:
-Short Attention Span Theater-
Senator (burp) Kennedy Bestows "Profile in Courage" Award to Murtha
I don't believe President Kennedy would have been pleased.



Rep. John Murtha (news, bio, voting record), a Vietnam veteran who has denounced the war in Iraq, was named a recipient of the John F. Kennedy Profile in Courage Award on Thursday.

Alberto Mora, a former Navy general counsel who warned Pentagon officials that U.S. policies dealing with terror detainees could invite abuse, also will receive the award from the John Fitzgerald Kennedy Library Foundation.

Murtha, a Pennsylvania Democrat, was recognized "for the difficult and courageous decision of conscience he made in November 2005, when he reversed his support for the Iraq war and called for the withdrawal of U.S. troops from the conflict," the foundation said in a statement.

Mora was honored for "waging a 2 1/2-year behind-the-scenes battle with Pentagon brass and civilian leaders over U.S. military policy regarding the treatment of detainees held by the United States as part of the war on terror," the foundation said.

The award, created in 1989 and named for Kennedy's Pulitzer Prize-winning book, is presented annually to public servants who have withstood strong opposition while fighting for their beliefs.

Sen. Edward M. Kennedy (news, bio, voting record) and Caroline Kennedy, the late president's daughter, will present the awards May 22 at the library.

Murtha and Mora "exemplify the kind of courage my father admired most," Caroline Kennedy said in a statement.

Past recipients include President Ford, Ukraine President Viktor Yushchenko and Sens. John McCain and Russell Feingold.


Posted by: Captain America || 03/09/2006 17:17 || Comments || Link || E-Mail|| [299 views] Top|| File under:
President Bush to blame for crash of Karachi Stock Exchange
Paks are blaming W for KSE crash



Market crash

JUST as the government was taking solace in the capital market emerging as one of the world's best performing in the wake of the Finance Ministry's mid-year review that found faults with almost every other sector of the economy, it lost a massive 821 points in two days. Market pundits hold President Bush's "unproductive" visit responsible for the crash, especially when seen in light of the notable pat on the back delivered to archrival India. Upon close inspection, there is a parallel of sorts to be drawn between the magnitude of the battering America's cold shoulder has dealt to the stock exchange and the air of concern it must have brought to Islamabad.
It needs noting that while a positive response to Pakistan's desire for civilian nuclear energy would definitely have helped, it is the elusiveness of the Bilateral Investment Treaty after built-up expectations that ushered in the mammoth bear-hug. Interestingly, it is learnt that Washington did offer Islamabad a treaty, but on conditions on which it has only one such deal, that too with Guatemala. Therefore it is understandable why the government would not have been too willing to go ahead with such a venture. But as actions speak louder than words, and the place the US is putting Pakistan in, the KSE crash is a fitting albeit chilling example of how things can shape up if the former leaves the latter in the lurch once again.
Those who remember last year's great crash and the authorities' subsequent promises that such uncertainty would not be repeated will be even more skeptical of the market now, especially small investors that lost big. Though the market recovered by 210 points on Thursday, the fact that panic selling evaporated market capital by Rs210 billion in just two days implies that structural anomalies persist. This happened when some stock market manipulators were hosting investment conferences for the Prime Minister on his current visit to England It is important to note that the government takes credit whenever the market delivers and disassociates it with the economic outlook when it does not. Rather than rely on an ad hoc jump-start system to deliver in the short-run, the government is advised to streamline institutions for sustained improvement. This holds true for its handling of almost all sectors.
Posted by: john || 03/09/2006 17:04 || Comments || Link || E-Mail|| [319 views] Top|| File under:
India-Pakistan
Pak to get an edge over India through economic superiority: Musharraf
ISLAMABAD, March 10(Online): President Gen Pervez Musharraf has said Pakistan will get an edge over India through achieving economic superiority rather than indulging in an arms race.

Addressing the launching ceremony of Center of Excellence for advance training and research for strategic needs at NESCOM Headquarters on Thursday President Musharraf said that we are well aware of our defense needs and would be utilizing all resources for making the defense of the country impregnable and will be making our weapons system more sophisticated.

The president said Pakistan is a peace loving country and we want cordial and friendly relations with all our neighbors and want to work for maintaining peace in the region.

He said we realize that in today's era it is not weapon superiority that makes the country strong but it is strong economy and prosperity of the people that contributes to making the nation strong. There fore we will not be indulging in an arms race with India but will achieve an edge over India by gaining economic superiority.

" It is knowledge which will take us ahead and raise Pakistan's statue in the eyes of the World comity", the president said..

The president said in order to achieve economic superiority the government would focus its budget spending on education and science and in this regard a budget of RS 20 billion have been earmarked for Higher Education Sector.

The president said we are committed to promoting Higher education in the country and lauded IT Minister Dr Atta ur Rehman initiatives in this regard. He added that we are also sensitive to the requirements for attaining scientific superiority in various disciplines.

President Musharraf said in order to make Pakistan strong in all frontiers we will also be conquering the space frontiers with the help of our close friend China.

He said that Pakistan would soon be sending its own astronaut into space with the help of China and talks in this regard have already been held with the Chinese President, who has agreed to help us out.

The ceremony was attended by Deputy Minister Planning Commission Dr Akram Sheikh, Chairman PAEC Dr Pervez Butt, Chairman KRL and Director General National Center for Physics Dr Riazuddin.
Posted by: john || 03/09/2006 17:00 || Comments || Link || E-Mail|| [321 views] Top|| File under:
Home Front: Culture Wars
Tennessee Senate Joins Anti-Abortion Movement
The state Senate on Thursday passed a proposal to amend the Tennessee Constitution so that it doesn't guarantee a woman's right to an abortion.

The 24-9 vote was the first step of many toward officially amending the state constitution. The measure would go before voters if the General Assembly approves it twice over the next two years.

The state Supreme Court has ruled that the Tennessee Constitution grants women a greater right to abortion than the U.S. Constitution.

Abortion rights supporters are attacking the measure as a stepping stone to prohibiting all abortions in Tennessee if the U.S. Supreme Court overturns the landmark abortion decision in Roe v. Wade.

"The resolution is an all-out attack on the women of Tennessee and seeks to rob women of their right to make choices about their own health, safety and personal welfare," said Hedy Weinberg, executive director of the American Civil Liberties Union of Tennessee.

Sen. David Fowler, a Republican sponsor of the bill, proposed a similar resolution last year that cleared the Senate but stalled in a House committee.

"I regret this will cast me as being hardhearted, unsympathetic and unkind but that's not who I am," Fowler said.

Tennessee has a long process for amending its constitution, requiring approval by both chambers in session of the General Assembly, two-thirds approval by both chambers in the next session, and then approval by voters.

Several states are considering restrictions on abortion that eventually could end up before the U.S. Supreme Court. South Dakota's governor signed a law Monday that would prohibit all abortions except those necessary to save a mother's life.

Some opponents of abortion rights hope the additions of Justices John Roberts and Samuel Alito will make the court more likely to overturn Roe v. Wade, although a majority of the court still appears to support the 1973 ruling.
Posted by: Anonymoose || 03/09/2006 16:47 || Comments || Link || E-Mail|| [303 views] Top|| File under:
Syria-Lebanon-Iran
Iran's supreme leader orders resistance in nuclear dispute
Oh, Grand Poo-Pa: Your resistance is futile.



Tehran - Iran's Supreme Leader Ayatollah Ali Khamenei on Thursday ordered resistance in the nuclear dispute.

'We will resist and continue the path of progress and pride by relying on God and wisdom,' state news television IRIB quoted Khamenei as saying.

'If we give in this time, then the Europeans will come up next with new excuses to deprive us from scientific achievements,' said Khamenei, who has the final say on all state affairs in accordance with the Iranian constitution.

The Ayatollah accused the United States for having taken the nuclear dispute to start a 'psychological war' against Iran with the final aim to prevent any progress in the Islamic state.

'What makes Islamic Iran unbearable for the Americans is the impact of Iranian policies in recent elections such as in Iraq and Palestine where the results were in favour of Islamic groups,' Khamenei said, referring to the victory of the Shiite groups in Iraq and the Hamas movement in Palestine.

The supreme leader termed nuclear technology as a 'genuine necessity' for the country's energy sector in future years when oil and gas reserves would gradually come to an end.

'Considering this genuine necessity, all officials in Iran are obliged to continue the path of nuclear technology and not surrender to any pressures,' said Khamenei, who since 1989 has been successor to the late leader of the Islamic Revolution, Ayatollah Ruhollah Khomeini.

He called on the Iranian nation not to consider the current situation being just limited to the nuclear dispute, but rather as Western efforts to deprive Iran from progress in general.

'The issue will affect our future destiny and we have therefore to show unity and resistance and despite some probable difficulties ahead of us, we will upon God's will gain victory like in other phases of our Islamic revolution,' Khamenei said.

Earlier Thursday, President Mahmoud Ahmadinejad said that Iran would resist political pressure on its nuclear programmes and not accept humiliation.

'We knew that in our path towards progress we would face such hindrances and we also knew that we have no other way than resistance,' ISNA news agency quoted Ahmadinejad as saying during a speech in Pole-Dokhtar city in the western Lorestan province.

The president's remarks were made after the United Nations Security Council finally took charge of the Iranian nuclear dispute.

'We follow the slogan of our beloved Imam Hussein and say 'Hey Hat Mena Zelah' (I will be damned if I give in to humiliation),' Ahmadinejad said.

He was referring to the famous remark by Imam Hussein, the Prophet Mohammed's grandson and believed by Shiites to be the Third Imam, before battle in the Karbala desert in southern Iraq 13 centuries ago, where he rejected a peace offer from his main opponent Yazid.

Hussein was eventually killed in the battle as he attempted to implement Islam in the region.

In a meeting Wednesday with families of people from Lorestan province who died in the 1980-1988 Iran-Iraq war, Ahmadinejad said that 'the Iranian people would even sacrifice their lives to realize their rights.

'The sacrifice mentality of the Iranians is the drive behind the nation's power of resistance,' the president said.

Ahmadinejad further said that he discussed with UN Secretary General Kofi Annan about the nature of international bodies and asked him whether the UN was created to defend the rights of nations 'or to deprive them of their rights.

'They (the West) are however perfectly aware of the fact that they cannot harm Iran because they are fragile and will be harmed more (by possible sanctions),' he added.

Chief nuclear negotiator Ali Larijani last week did not rule out that pressure or sanctions against Iran would lead to an international oil crisis and hence hurt not only Iran but also the West.

Ahmadinejad had said Wednesday that even the UN Security Council could not stop the continuation of Iran's atomic programmes.

'The path of the Iranian nation is clear and neither an international body nor a specific country can hinder the country's progress (in the nuclear field),' ISNA news agency quoted the president as saying during a speech in Lorestan.


Posted by: Captain America || 03/09/2006 16:43 || Comments || Link || E-Mail|| [370 views] Top|| File under:
Afghanistan
Canadian troops head out in force to show their presence in Taliban country
KANDAHAR, Afghanistan (CP) - Canadian troops have launched a major operation deep into insurgent country in southern Afghanistan, where local authorities fear to tread and Canadians have already come under attack.
Hundreds of troops from two companies of Princess Patricia's Canadian Light Infantry moved out this week by air and road, supported by armoured vehicles, helicopter gunships and artillery.
The aim of the mission, which will last for much of the rest of March, is to show local residents and insurgents that Afghan authorities and Canadian troops can control the rural, isolated area despite the presence of Taliban insurgents.
Over the last month, Canadian troops have encountered ambushes, including rockets, roadside bombs and an axe attack that left a Canadian in critical condition, in the mountainous region north of Kandahar city.
The ongoing violence here has forced Canadians back home to pay attention to their country's beefed up mission in Afghanistan, says Gen. Rick Hillier, chief of defence staff. "Last week they really did wake up to this mission and what you are doing here," Hillier said during a chat with troops at the Canadian-run provincial reconstruction team in Kandahar. "I've been telling them for some time, but people don't really listen to words."
Canada's top soldier paid a visit to the team after meeting with Kandahar's governor and used the opportunity to rally the troops. "You've had a tough week or so, I know. You have a tough mission, I know that too," he said, referring to the overall mission in Afghanistan.
Several small pockets of insurgents, numbering in the dozens according to departing U.S. commanders, still operate in the area. In the spring, they often gather and organize larger offensives. Six U.S. soldiers and 18 Afghans, including police, soldiers and civilian leaders, died in operations in the area last year.
"If we meet these bad guys, we destroy them. Simple as that," said Capt. Martin Larose, the acting commander of Company A, during a briefing for platoon commanders.
Larose warned his troops to watch out for the commonly known arsenal used by insurgents: roadside bombs, AK-47 assault rifles and rocket-propelled grenades.It's the biggest mission so far for the Canadian contingent of 2,200 troops based in Kandahar who have arrived in the region over the past month. Smaller units have patrolled in the northern part of the province since they started arriving in early February.
The mission coincided with a big anti-narcotics operation in neighbouring Helmond province, where hundreds of Afghan police and soldiers backed up by coalition troops have been plowing under illicit poppy fields.
Canadians moved into a forward operating base near Gumbad, 60 kilometres north of Kandahar, several weeks ago. They almost immediately came under rocket-propelled grenade attack, which was answered by a barrage of Canadian howitzers.
Most recently, Capt. Trevor Greene, a civil-military co-operation officer, was attacked by an axe-wielding youth while on a visit with local elders in Shingai village. Capt. Kevin Schamuhn, Greene's platoon commander who was among three soldiers who killed the attacker and repelled a subsequent ambush, briefed his troops for their return to the region to again meet elders and collect intelligence.
"The locals might feed you a bunch of bullshit," Schamuhn told soldiers in a briefing. "We're spending a lot of time trying to sort out the truth. Call them on it directly, it seems to get much better information."
The push into rural areas comes one week after a spate of suicide bombings and ambushes in Kandahar that injured eight Canadian soldiers. Two others were killed and six injured in vehicle accidents around the same time.
Posted by: tu3031 || 03/09/2006 16:22 || Comments || Link || E-Mail|| [548 views] Top|| File under:
Home Front: Politix
Dubai threatens to hit back - (No Free Lunch, Folks)
Dubai is threatening retaliation against American strategic and commercial interests if Washington blocks its $6.8 billion takeover of operations at several U.S. ports.

As the House Appropriations Committee yesterday marked up legislation to kill Dubai Ports World's acquisition of Britain's Peninsular and Oriental Steam Navigation (P&O), the emirate let it be known that it is preparing to hit back hard if necessary.

A source close to the deal said members of Dubai's royal family are furious at the hostility both Republicans and Democrats on Capitol Hill have shown toward the deal.

"They're saying, 'All we've done for you guys, all our purchases, we'll stop it, we'll just yank it,'" the source said.

Retaliation from the emirate could come against lucrative deals with aircraft maker Boeing and by curtailing the docking of hundreds of American ships, including U.S. Navy ships, each year at its port in the United Arab Emirates (UAE), the source added.

It is not clear how much of Dubai's behind-the-scenes anger would be followed up by action, but Boeing has been made aware of the threat and is already reportedly lobbying to save the ports deal.

The Emirates Group airline will decide later this year whether it will buy Boeing's new 787 Dreamliner or its competitor, Airbus A350. The airline last fall placed an order worth $9.7 billion for 42 Boeing 777 aircraft, making Dubai Boeing's largest 777 customer.

Dubai in mid-February also established the Dubai Aerospace Enterprise, a $15 billion investment to create a company that will lease planes, develop airports and make aircraft parts to tap into growing demand for air travel in the Middle East and Asia.

The family-ruled sheikhdom may buy as many as 50 wide-body aircraft from Boeing and Airbus during the next four years, according to Aerospace Enterprise officials.

The UAE military also bought Boeing's Apache helicopters. Meanwhile, Boeing has been in talks with the emirates to try to sell its AWACS planes.

An industry official with knowledge of Boeing's contracts with Dubai said that the company has been involved in the emirate and that it would take a lot "to knock" those relationships.

"Nothing about the [ports] controversy diminishes our commitment to the region," said John Dern, Boeing's corporate spokesman. He added that at this point the company has no indication that there is or will be an impact on the company.

Any repercussion to Boeing could put House Speaker Dennis Hastert (R-Ill.) in a delicate position. Boeing's decision to move its headquarters to Chicago has been seen as calculated to facilitate a close relationship with Hastert. He is against the ports deal, and his office did not return calls by press time.

Several businesses have expressed concern that the controversy over the $6.8 billion ports deal could damage trade with the UAE. Dubai is one of the seven emirates. The United States and the UAE are meeting next week for a fourth round of talks to sign a free-trade agreement. The American Business Group of Abu Dhabi, which has no affiliation with the U.S. government, said that Arabs may hesitate to invest into the United States, according to a report by Reuters.

A Republican trade lobbyist said that because the ports deal is a national-security issue blocking it would not be in violation of World Trade Agreement rules.

"In terms of them retaliating legally against the U.S. … I don't think there are many options there," the lobbyist said.

But when it comes to the emirates' cooperation in the war on terrorism and in intelligence gathering, there is concern that some help may be pulled.

"If we reject the company in terms of doing the [ports] work, they are going to lose a lot of face. In the Arab culture, losing face is a big deal," a former government official said. "We risk losing that help. It is not an empty threat."


Posted by: Captain America || 03/09/2006 16:13 || Comments || Link || E-Mail|| [791 views] Top|| File under:
China-Japan-Koreas
NJ Co. Exports Toxins To NorKs - Privileges revoked 20K fine
The Bureau of Industry and Security (BIS) assessed a civil penalty of $22,000 on Dolphin International, Ltd. of New Delhi, India (Dolphin) and a civil penalty of $19,800 on Orcas International, Inc. of Flanders, New Jersey (Orcas) for conspiracy to export toxins to North Korea. Both companies are also prohibited from participating in any transactions involving the export of goods subject to the Export Administration Regulations (EARs) for four years.

BIS alleged that Dolphin conspired with others to export toxins, including Aflatoxin (M1 , P 1, Q 1) and Staphyloccocal Enterotoxin (A and B), items subject to the Regulations and classified under export control classification number ("ECCN") 1C351, from the United States to North Korea without the required Department of Commerce license. BIS further alleged that Dolphin solicited violations of the EARs by enlisting others to acquire the toxins. Specifically, BIS alleged that Dolphin asked a co-conspirator in the United States to acquire the toxins from the U.S. manufacturer and then ship the toxins to a co-conspirator in the Netherlands, who would forward the toxins to North Korea.

BIS alleged that Orcas also conspired with others to export toxins, including Aflatoxin and Staphyloccocal Enterotoxin from the United States to North Korea without the required Department of Commerce license. BIS further alleged that Orcas attempted to export toxins to North Korea without obtaining an export license from the Department of Commerce.

BIS also prohibited Vishwanath Kakade Rao and Graneshawar K. Rao, presidents of Dolphin and Orcas respectively, from participating in any transactions involving the export of goods that are subject to the EARs for a period of four years for their alleged role regarding the solicitation and conspiracy or attempt to export toxins to North Korea without the proper license.

Posted by: DepotGuy || 03/09/2006 15:41 || Comments || Link || E-Mail|| [398 views] Top|| File under:
Europe
Obsessed with Constitution as Europe Sinks
From the desk of Paul Belien

After the Titanic hit the iceberg it took a while before the captain, officers, crew and passengers realized that they were doomed. The first to realize that the vessel was going down were the passengers below deck.
The same is true for Europe today. While the indigenous lower classes have – in a panic, but rationally – begun to vote in ever growing numbers for so-called populist, "islamophobe" politicians, the European establishment politicians and mainstream media are discussing how to revive the European Constitution which the voters in France and the Netherlands rejected last year.


Cue the great RB Titanic desk graphic, perfect for the EU.



Instead of trying to prevent an impending clash of cultures, the establishment politicians are totally absorbed in efforts to circumvent the rejection of their constitutional project. The assassinations of Pim Fortuyn and Theo van Gogh, the bombings in Madrid and London, the French riots, the Danish cartoon case, should have been so many warnings to even the blindest establishment, but all Europe's politicians care about is that when Europe goes down it goes down with a constitution.

Europe's current predicament has two causes. A self-inflicted "demographic winter" is setting in on the continent. Last week the Finance committee of the French Assembly wrote that by 2030 Europe will represent only 8% of the world's population, compared with 22% in 1950. Within the same period the average age of its citizens will rise from 29 to 39 years and the fertility rate will drop from 2.6 to 1.4. The situation is particularly serious in Germany, Italy and Spain. These dramatic figures are all the more worrying as they take into account the large immigrant population that has settled Europe since the 1960s and '70s.

In the midst of its demographic implosion Europe invited in large numbers of fecund people belonging to an alien culture and religion. This in itself was asking for problems. The latter were exacerbated by the second cause of Europe's predicament: the refusal of Europe's ruling elites to uphold law and order and to defend its traditional values and institutions, such as the nation-state. It is this combination of "lazy multiculturalism and corroded civil society" that is killing Europe. The EU Constitution is an example of the corrosion of one of the most important of Western institutions, the national state. But Europe's politicians, including its new leaders, fail to notice and are foolishly exacerbating the situation.

Last Saturday it was revealed that German Chancellor Angela Merkel, who never made a secret of her desire to revive the European constitutional treaty, along with the cunning French president Jacques Chirac, have devised a Franco-German plan to present the core of the EU Constitution to the French and Dutch voters again. According to the German weekly Der Spiegel Berlin and Paris have been hatching the following scheme to "save" the EU Constitution: The rejected constitutional treaty would be reduced to its first two parts, that which sets out the EU's competences and the charter of fundamental rights of the union. A political declaration would be added and the new document would be put to a fresh poll in both France and the Netherlands. The remaining third part of the text, detailing the EU's policies, would subsequently be ratified by the French and Dutch parliaments, thus completing the ratification of the entire EU Constitution.

Earlier Ms Merkel had proposed to attach a "social protocol" to the failed Constitution in order to "make it more acceptable to French and Dutch public opinion." Europe's leaders would be required to sign a declaration on the "social dimension of Europe" in order to soothe the fears of Socialist voters that the EU will liberalize the economy.

The Franco-German plot seems already to have met with the approval of Belgium, which throughout its 175-year history has always been a French vassal (apart from the short periods when it collaborated with Germany). Belgium's Prime Minister, Guy Verhofstadt, is an outspoken proponent of a federal European superstate, a "United States of Europe," which will be a Greater Belgium. Yesterday Matti Vanhanen and José Socrates, the Prime Ministers of Finland and Portugal also called for a European Constitution based on the existing draft. Earlier Miguel Angel Moratinos, the Spanish Foreign Minister, made it clear that Spain also wants the Constitution implemented.

Another cunning old Frenchman, former President Valéry Giscard d'Estaing, also wants a revival of the rejected Constitution. Mr Giscard, the chairman of the group that authored the European Constitution and an anti-democratic conspirator, said in a recent lecture [pdf] at the London School of Economics on 28 February that the "rejection of the Constitution [by the French and Dutch voters] was a mistake which will have to be corrected." Referring to earlier EU referendums on the Maastricht and Nice treaties where Ireland and Denmark were forced to vote over and over again until they accepted the texts imposed by the EU, he said that "if the Irish and the Danes can vote yes in the end, so the can the French [and the Dutch]."

"The Constitution will have to be given a second chance," Mr Giscard added, because the electorate, he claimed, had voted no out of an "error of judgement" and "ignorance." He stressed that Europe's leaders would not be stopped by the people: "In the end, the text will be adopted." He also said "We want a political union," adding "it is no longer a case of debating what we want to do, but determining how we do it." He said that an "urgent task" for the EU now is to "carefully prepare a realistic timetable and binding commitments with a view to establishing the European political Union." He made it quite clear that "It was a mistake to use the referendum process, but when you make a mistake you can correct it." He also predicted that the Constitution would be a stepping stone to further integration later, arguing that "adoption of the Constitution will not be enough to complete Europe's political union," and that the Constitution is for this generation, but for the next generation "there will be something else."

It is unclear why an otherwise sensible woman such as Ms Merkel is willing to play the game of the anti-democratic and corrupt Mr Giscard and save the Constitution he authored. Does she wants to prove that as a woman she will be able to succeed where the men failed? Or is she eager to divert attention from her own domestic problems, such as the increase of Germany's unemployment rate to 12.2%, with over 5 million now out of work. Next week, at their meeting on 14 March, the EU finance ministers will probably decide to give Germany one more year to bring its budget deficit below the maximum set by the EU. Germany set the deficit rules in the 1990s, but last year it pressured the EU to relax them because it can no longer comply with them.

The French political class, however, has not yet reached an agreement on how to proceed with the EU Constitution. Nicolas Sarkozy, the French interior minister and presidential hopeful, is reluctant to put the Constitution to the voters a second time. Instead he would prefer to adopt only those proposals of the rejected treaty which enjoy a "large consensus." This is the so-called "cherry-picking" approach, which is designed to lead to a "Constitution lite." The cherries that Mr Sarkozy wants to pick include the new system of weighted votes, a restriction of the national veto, the creation of an EU foreign minister and increased checks against over-regulation by national parliaments. He stressed, however, that he does not favour a new French referendum on the Constitution, saying "I will not be the one who will tell the French that they have misunderstood the question." Mr Sarkozy is currently touring Europe to promote his idea for a "mini constitutional treaty" (and also to enhance his international prestige for the 2007 French presidential elections).

A recent survey conducted among the Brussels establishment of Eurocrats – EU politicians, journalists, lobbyists, NGO chiefs and bureaucrats – shows widespread support for constitutional cherry-picking. Of those questioned in the survey 70% believed that such moves towards a "Constitution lite" would not be undemocratic.

However, there are also "hardliners" who insist that the Constitution is dead since the French and the Dutch rejected it. Outspoken proponents of this position are Poland and the Netherlands.

Last January the Polish president Lech Kaczynski said that the EU should draft a new text because the one currently on the table pushes for more integration than the citizens are willing to accept. "That constitution created a certain hybrid, which was not a European superstate yet, but was not that far from it," he said. Adam Bielan, the spokesman of Law and Justice (PiS), Mr Kaczynski's party, said that Europe should focus on more pressing matters rather than "waste time" trying to revive the "dead" Constitution. "The Constitution must be ratified by all. The decisions of France and the Netherlands have closed the matter," he said. Ben Bot, the Dutch Foreign Minister, also said that the Constitution was "as good as dead." He ruled out the possibility of the Dutch parliament ratifying a treaty which the people had rejected in a referendum.
Posted by: anonymous5089 || 03/09/2006 15:02 || Comments || Link || E-Mail|| [314 views] Top|| File under:
Dhimmi Watch : Muslims ask French to cancel 1741 play by Voltaire
Voltaire, given modern technology, could have been the Salman Rushdie of his day. Now Muslims not only want to censor criticism of Islam and Muhammad; they want the West to forget that such criticism has ever, ever been made in history. From The Wall Street Journal, via the Post-Gazette, with thanks to all who sent this in:

SAINT-GENIS-POUILLY, France -- Late last year, as an international crisis was brewing over Danish cartoons of Muhammad, Muslims raised a furor in this little alpine town over a much older provocateur: Voltaire, the French champion of the 18th-century Enlightenment.
A municipal cultural center here on France's border with Switzerland organized a reading of a 265-year-old play by Voltaire, whose writings helped lay the foundations of modern Europe's commitment to secularism. The play, "Fanaticism, or Mahomet the Prophet," uses the founder of Islam to lampoon all forms of religious frenzy and intolerance.

The production quickly stirred up passions that echoed the cartoon uproar. "This play ... constitutes an insult to the entire Muslim community," said a letter to the mayor of Saint-Genis-Pouilly, signed by Said Akhrouf, a French-born cafe owner of Moroccan descent and three other Islamic activists representing Muslim associations. They demanded the performance be cancelled.

Instead, Mayor Hubert Bertrand called in police reinforcements to protect the theater. On the night of the December reading, a small riot broke out involving several dozen people and youths who set fire to a car and garbage cans. It was "the most excitement we've ever had down here," says the socialist mayor....

Editors in France, Germany and elsewhere have explained their decision to reprint the drawings by pointing to principles enshrined in a statement often attributed to Voltaire: "I disapprove of what you say but I will defend to the death your right to say it." Voltaire said something similar, but the phrase was coined in 1906 by a biographer of Voltaire to sum up the French writer's views.

"Fanaticism," the play that stirred the ruckus in Saint-Genis-Pouilly, portrays Muhammad as a ruthless tyrant bent on conquest. Its main theme is the use of religion to promote and mask political ambition.

For Voltaire's Muslim critics, the play reveals a centuries-old Western distortion of Islam. For his fans, it represents a manifesto for liberty and reason and should be read not so much as an attack on Islam but as a coded assault on the religious dogmas that have stained European history with bloody conflict....

The night of the reading, riot police took up positions outside Saint-Genis-Pouilly's cultural center. An hour into the performance, the mayor got called out of the hall because of street disturbances. The mayor says the mood was "quasi-insurrectional," but damage was minor. Police chased Muslim youths through the streets.

Now that tempers have calmed, Mayor Bertrand says he is proud his town took a stand by refusing to cave in under pressure to call off the reading. Free speech is modern Europe's "foundation stone," he says. "For a long time we have not confirmed our convictions, so lots of people think they can contest them."
Posted by: anonymous5089 || 03/09/2006 14:50 || Comments || Link || E-Mail|| [315 views] Top|| File under:
-Short Attention Span Theater-
Elephant Smackdown
WACO, Texas — A 25-year-old woman climbed past barriers and into an elephant's zoo exhibit, then crawled out with minor injuries after the 6,000-pound animal smacked her with its trunk.

Proving not all idiots are men

"That's how an elephant reacts to something they would perceive as a threat," said Cameron Park Zoo director Jim Fleshman.


Ummm, I think preceived threats are the stuff you find stuck between elephant toes

After saying she wanted to play with the elephant, the woman climbed over a 3-feet-high wood-and-wire fence, scaled an 8-foot-tall artificial rock structure and bypassed an electric wire before jumping into the exhibit Thursday afternoon, Fleshman said. A moat extends around most of the exhibit.

So, a lawsuit against the zoo for not doing enough to keep her out is not going to fly?

After the woman got out, fire and emergency crews took her to a hospital with minor injuries, including scrapes on her side and arm. Waco Fire Capt. Greg Kistler said the woman, whose name was not released, was visiting the zoo with a child and another woman.

The exhibit contains two female African elephants that have been at the zoo at least nine years. Only one of the elephants struck the woman.

"SMACK! Get outta my face, human bitch!"

Both animals were stressed after the incident and were moved to a private area for part of the afternoon, and one didn't want to return to the exhibit even later in the day. But both were back for visitors to see Friday, Fleshman said. "They're not used to somebody being in their space," he said.
Posted by: Steve || 03/09/2006 14:34 || Comments || Link || E-Mail|| [341 views] Top|| File under:
Home Front: WoT
Dubai Company to Give Up Stake in U.S. Ports Deal
WASHINGTON — After Republican leaders warned President Bush that the House and Senate appeared ready to block Dubai Ports World from taking over some U.S. port terminal operations, the company said it would give up its management stake in the deal. The Thursday announcement was a blow for Democrats, who were pushing for a Senate vote on an amendment that would halt the deal. If they succeeded in that vote, Democrats could then claim a big election year win in the area of national security — an area Republicans generally have a stronger track record on.

Sen. John Warner, R-Va., read a statement from DP World executives on the Senate floor Thursday, announcing the concession.


"Because of the strong relationship between the United Arab Emirates and the United States and to preserve that relationship, DP World has decided to transfer fully the U.S. operation of P&O Operations North America to a United States entity," DP World's chief operating officer, Edward H. Bilkey, said in the statement.


With the latest DP World news, many members of Congress who thus far have been critical of the deal may be much more positive toward it. Because the GOP-led House Appropriations Committee passed a bill blocking the deal on Wednesday, Democrats were scrambling to get a similar bill passed in the Senate by attaching it to a lobby reform bill. Bush has vowed to veto any measure halting the deal.

WASHINGTON (Reuters) - State-owned Arab company Dubai Ports World confirmed on Thursday an announcement by U.S. Sen. John Warner that it would transfer operation of U.S. ports it has acquired from the British company P & O.

"Sen. Warner has made our statement for us. His announcements says everything we have to say at this point," a spokesman said.
Posted by: Steve || 03/09/2006 14:08 || Comments || Link || E-Mail|| [523 views] Top|| File under:
Home Front: Politix
Hillary Seeing Things Again
Sen. Hillary Rodham Clinton, a potential White House candidate in 2008, said Wednesday some Republicans are trying to create a "police state" to round up illegal immigrants...


Posted by: Anonymoose || 03/09/2006 12:54 || Comments || Link || E-Mail|| [339 views] Top|| File under:
Iraq
In a first, Iraq executes 13 insurgents
Iraq hanged 13 insurgents Thursday, marking the first time militants have been executed in the country since the U.S.-led invasion ousted Saddam Hussein nearly three years ago, the government said.

The Cabinet announcement listed the name of only one of those hanged, Shukair Farid, a former policeman in the northern city of Mosul, who allegedly confessed that he had worked with Syrian foreign fighters to enlist fellow Iraqis to carry out assassinations against police and civilians.

"The competent authorities have today carried out the death sentences of 13 terrorists," the Cabinet said.

It said Farid had "confessed that foreigners recruited him to spread the fear through killings and abductions."



Advertisement






In September, Iraq hanged three convicted murderers, the first executions since the 2003 ouster of Saddam. They were convicted of killing three police officers, kidnapping and rape.

Iraqi authorities reinstated the death penalty after the end of the U.S.-led occupation in June 2004 so they would have the option of executing Saddam if he is convicted of crimes committed by his regime.

He and seven co-defendants are on trial for allegedly massacring more than 140 people in Dujail, north of Baghdad, after an alleged assassination attempt against him in 1982.

Death sentences must be approved by the three-member presidential council headed by President Jalal Talabani, who opposes capital punishment. In the September executions and again in Thursday's hangings, Talabani refused to sign the authorization himself but gave his two vice presidents the authority.


Posted by: Frank G || 03/09/2006 12:35 || Comments || Link || E-Mail|| [373 views] Top|| File under:
Home Front: Politix
Tipping Point? Almost half of Americans have negative image of Islam
As the war in Iraq grinds into its fourth year, a growing proportion of Americans are expressing unfavorable views of Islam, and a majority now say that Muslims are disproportionately prone to violence, according to a new Washington Post-ABC News poll.

The poll found that nearly half of Americans -- 46 percent -- have a negative view of Islam, seven percentage points higher than in the tense months after the Sept. 11, 2001, attacks on the World Trade Center and the Pentagon, when Muslims were often targeted for violence.

The survey comes at a time of increasing tension; the wars in Afghanistan and Iraq show little sign of ending, and members of Congress are seeking to block the Bush administration's attempt to hire an Arab company to manage operations at six of the nation's ports. Also, Americans are reading news of deadly protests by Muslims over Danish cartoons depicting the prophet Muhammad.

Conservative and liberal experts said Americans' attitudes about Islam are fueled in part by political statements and media reports that focus almost solely on the actions of Muslim extremists.

According to the poll, the proportion of Americans who believe that Islam helps to stoke violence against non-Muslims has more than doubled since the attacks, from 14 percent in January 2002 to 33 percent today.

Posted by: Nimble Spemble || 03/09/2006 11:57 || Comments || Link || E-Mail|| [435 views] Top|| File under:
-Short Attention Span Theater-
Russian pensioner set to take bonk mags to the grave
Gives a whole new meaning to the rigor mortis stiffness...
In case he gets buried alive?
By Chris Williams

A pensioner with a dicky ticker has made plans to be buried with his collection of top-shelf filth, Russian daily newspaper Utro has reported.

After a heart attack scare, 65-year-old Vladimir Villisov decided he could not bear to part with his cherished jazz hoard, even in the afterlife. The Mramorskoe man had a customised coffin made to house it, together with his rotting carcass.

He explained: "The girls in those magazines have been my companions for years, and I want them to accompany me to the next life."

The report gets slightly creepier as Mr Villisov, unmarried, reveals he sometimes lies in the red-satin-lined coffin to - ahem - read his antique Soviet smut. ®
Posted by: anonymous5089 || 03/09/2006 11:45 || Comments || Link || E-Mail|| [303 views] Top|| File under:
Science & Technology
Google outspooks the spooks with Total Information Awareness plan
Lend us your drives
By Andrew Orlowski in San Francisco

Google wants to mirror and index every byte of your hard drive, relegating your PC to a "cache", notes on a company PowerPoint presentation reveal.

The file accompanied part of Google's analyst day last week. Google has since withdrawn the file, telling the BBC that the information was not intended for publication.

The justification for this enormous data grab is that Google would be able to restore your data after a catastrophic system failure.

The notes reveal a plan to -

Store 100% of User Data
... With infinite storage, we can house all user files, including: emails, web history, pictures, bookmarks, etc and make it accessible from anywhere (any device, any platform, etc).

We already have efforts in this direction in terms of GDrive, GDS, Lighthouse, but all of them face bandwidth and storage constraints today. (...) This theme will help us make the client less important (thin client, thick server model) which suits our strength vis-a-vis Microsoft and is also of great value to the user.

As we move toward the 'Store 100%' reality, the online copy of your data will become your Golden Copy and your local-machine copy serves more like a cache."

Perhaps it's Google's gift to the US government. In August 2003, Admiral John M Poindexter was forced to resign after his 'Total Information Awareness' data mining program was revealed to be indexing "everyday transactions as credit card purchases, travel reservations and e-mail."

Exactly what Google will have if its 'GDrive' ever materializes.

And here's a coincidence.

What tipped Poindexter's resignation was his specific plan to operate "terror casino". The scheme porported to tap "collective wisdom" of the public in predicting world events such as assassinations.

This hokum New Age idea, beloved by autistic technophiliacs, was rapidly shot down. But it has its fans in Silicon Valley, as this slide from Google's analyst presentation shows.


I don't know, sounded like a thinking-out-of-the-box idea at least worth trying, and I'm not a technophiliac (though a little autistic, true).
Posted by: anonymous5089 || 03/09/2006 11:40 || Comments || Link || E-Mail|| [319 views] Top|| File under:
Syria-Lebanon-Iran
Iranian advisor: We'll strike Dimona in response to U.S. attack
By Yossi Melman, Haaretz Correspondent

If the United States launches an attack on Iran, the Islamic republic will retaliate with a military strike on Israel's main nuclear facility, an advisor to Iran's Revolutionary Guard said.

The advisor, Dr. Abasi, said Tehran would respond to an American attack with strikes on the Dimona nuclear reactor and other strategic Israeli sites such as the port city of Haifa and the Zakhariya area.

Haifa is also home to a large concentration of chemical factories and oil refineries.

Zakhariya, located in the Jerusalem hills is - according to foreign reports - home to Israel's Jericho missile base. Both Israeli and international media have published commercial satellite images of the Zakhariya and Dimona sites.

Abasi, a senior lecturer at Tehran University, was quoted in the Roz internet news site, identified with reform circles in Iran.

Iranian affairs experts believe Abasi's statements are part of propaganda battle being wages by all sides - including Israel and Iran - in the lead up to next months United Nations Security Council debate on Iran's nuclear program.

At this stage, the possibility that sanctions will be leveled at Iran are extremely low.
Posted by: anonymous5089 || 03/09/2006 11:38 || Comments || Link || E-Mail|| [589 views] Top|| File under:
Afghanistan
Bin Laden How Close Have We Come?
RIGHT AFTER 9/11, IT WAS Gary Berntsen's job to get Osama bin Laden.

Picture a real-life Jack Bauer. Strong. Focused. Committed. A guy who probably knows how to kill you with his car keys. More than 23 years as an officer in the clandestine service of the CIA. In his new book, "Jawbreaker," he says he stopped dozens of bombings and assassinations.

He'd learned about al Qaeda when investigating the East African embassy bombings in 1998. In 2000, he was sent to Afghanistan to try to capture a key bin Laden lieutenant and to find out what their plans were.

He awoke the morning of Sept. 11 in South America, where he was a station chief, and soon was called home to meet with Cofer Black, the legendary head of the Counter-Terrorism Center. Black sent him to Afghanistan to head the hunt for bin Laden, saying, "if you are not killing the enemy in 48 hours, I will pull you out."

Berntsen explained that we first tried to get the Taliban to turn bin Laden over. When they didn't, we knew we had to destroy them first. After the fall of Kabul, our best shot at bin Laden came in mid-November at Tora Bora, "the very mountainous, steep, cold, isolated place along the Afghan-Pak border."

Amazingly, there were only a few hundred special ops spread out across an entire country, led by Berntsen, who was lugging a Rubbermaid container with $11 million in cash to make deals in the most hostile part of the world.

"To win the major cities, 110 CIA officers and 350 special forces worked alongside 12,000 Northern Alliance to defeat between 50 and 60,000 members of the Taliban and 5 to 7,000 members of al Qaeda. So, we were heavily outnumbered."

Berntsen told me that Cent-Com wanted to avoid a larger commitment because of the lesson of the Soviet quagmire.

At Tora Bora, Berntsen had an eight-man team, four CIA, four military from Delta Force.

"These eight men went down into Nangarhar Province, which is several million people in complete chaos, company-size elements of Chechens and Uzbeks and Al Qaeda and Taliban moving around. I was sweating bullets when I send them down there because Special Forces didn't go down with them...

"They linked up with a friendly warlord who we made contact with. And then, with that warlord, they drove down to Tora Bora to get to the foot of the mountains."

Four of them found bin Laden, and our best opportunity since 9/11 to kill him.

"They were able to visually spot his camp at Milawa... And from that... mountaintop, they are able to call in air strikes for 56 hours. There were hundreds of them there... We are able to hear bin Laden. After we took a radio off of a dead fighter, we could hear him. We were very close."

That's when Berntsen called for a Blue 82, a 15,000-pound bomb, the largest explosive in our inventory shy of a nuclear weapon. It has to be dropped off the back of a C-130 because it's too heavy to be suspended from an aircraft.

Berntsen's team was on the ground for 11 days of shelling, with the CIA running the show. Then Delta Force took over for the last five days. He says that, at Tora Bora, his request for Army Rangers was denied.

"We we wrote a message back to Washington, it goes back to CIA headquarters, that said, 'We need 600 to 800 Rangers. We need a battalion. We need to employ them in the following way: We need to put them between where bin Laden is at this moment and the border of Pakistan. We don't want him to escape.' "

But on Dec. 15 or 16, he did escape, Berntsen says, into Pakistan.

About this account, Gen. Tommy Franks has said: "Within 72 hours of the time we were receiving reporting on where Osama bin Laden was in Tora Bora, I received similar reporting every place from Baluchistan to a lake up to the northwest of Kandahar.

"The fact... is that, at the end of the day, it would be the Afghans who would make the choice, who would make the decision about where they go in their country. And so we don't know. I don't know whether Osama bin Laden was in Tora Bora at that time."

Responds Berntsen: "Well, he disputes the fact that bin Laden was there. No one is disputing the fact that I wrote the message... And one day it will be declassified. And the sooner they declassify it, the better."
Posted by: tipper || 03/09/2006 11:22 || Comments || Link || E-Mail|| [329 views] Top|| File under:
Southeast Asia
Democratic system in Pak hijacked due to Western interference
Anwar Ibrahim has a brain fart


Democratic process has been hijacked in the Muslim world including Pakistan and Iraq due to intervention of European and American dictated policies depriving the people of their basic right to elect the democratic government.

"America should avoid the double standards regarding the democracy and avoid imposing its democratic pattern on the Muslim countries," said former deputy prime Minister Malaysia Anwar Ibrahim and Senator Professor Khurshid Ahmed while addressing a seminar held on "Democracy in Muslim world" organized by Institute of Policy Studies here on Wednesday.

Anwar Ibrahim said the democratic process in Pakistan had been hijacked for the last decades against the commitment that was made after the creation of Pakistan.

"Pakistan was established with clear commitment of freedom with initiative of good governance," he said adding the Quaid e Azam in the first speech to Constitutional Assembly maintained the establishment of Pakistan was a cyclonic revolution that will become the role model as rule of law.

"Now the corruption, bribe and nepotism are in vogue in Pakistan and have hampered the way of progress and flourishment of democracy," he said.

He maintained the America wanted to impose its set pattern of democracy overall Muslim world and was following the policy of electing the favorites that had barred the democracy to flourish.

"America on one side wants to bring democracy in the world and on the other side had deployed the troops in Iraq hijacking it and depriving the people from their right to elect the government," He said adding American ills are not acceptable to us.

He asked the Muslim world to make structural changes to bring peace and justice and prosperity in the Muslim countries and urged the Muslim world to establish the free, independent election institutions and judicial system.

He said the blasphemous caricatures were designed by the western media to raise outrage in the Muslims to prove their so-called theory upon the world that Muslim are extremists in the world and we should condemn them strongly.

"Present policy of Israel backed by USA is an attempt to deprive the Palestinians from their legal rights and no one should be surprised at the success of Hamas, as it is the representative party of Palestinians," he added.

He asked the Muslim countries to increase the education budget, as it would be fruitful to bring the democracy with the rise of literacy rate giving the awareness to the people.

Senator Professor Khurshid Ahmed aid the democracy was mandatory but the American and European model of democracy would not work out in the Muslim countries." It is not acceptable to us," he said.

"Democracy in Islam has distinctive character as it has permanent value framework and we can derive divine guidance from it," he said adding it gave the system to be based on law of equality.

He said feudalism, capitalism, bureaucracy and military intervention had become a stumbling block in the way of democracy in Pakistan that was a big challenge to our lives.

"There should be made structural changes to carry out democracy in the country," he said.
Posted by: tipper || 03/09/2006 10:20 || Comments || Link || E-Mail|| [308 views] Top|| File under:
Britain
Muslim jehadis land laptops in Brit jail!
Reports of Britain's Belmarsh Prison providing 1,000 pound laptops to 28 top terror suspects has invited the public's ire.

The move has been branded as "disgraceful" and as a dangerous waste of money, though authorities at Belmarsh say the computers are necessary to enable the suspects to prepare their legal defences.

According to The Mirror, critics of the proposal say that the 28,000 pounds would be better spent on upping security at the jail, which is about a third understaffed.

They have also expressed the fear that the laptops could be used for criminal activity, despite there being no internet access.

Among the prisoners likely to receive the laptops are the accused in the 21/7 attempted bombings in London, al-Qaeda suspects and members of the bullying Muslim Boys gang.

The laptops will be handed to prisoners this week for private use in their cells.

Hook-handed cleric Abu Hamza, 47, jailed for seven years last month for race hate and terror crimes, was given a laptop days after he arrived at the South London jail on remand.

The terror suspects are lodged in a special high-security unit at Belmarsh.
Posted by: tipper || 03/09/2006 10:14 || Comments || Link || E-Mail|| [337 views] Top|| File under:
Fifth Column
Head Muslim Chaplain for NYC Prisons Spreads the Message of "Peace"
The head of Islamic chaplains in the New York City Department of Correction said in a recent speech that the "greatest terrorists in the world occupy the White House," Jews control the media, and Muslims are being tortured in Manhattan jails.

The outlandish remarks were made by one of the city's most prominent Islamic leaders, Imam Umar Abdul-Jalil, the executive director of ministerial services for the city Department of Correction. He spoke at a conference of Islamic leaders in Tucson, Ariz., and was secretly recorded by the counterterrorism organization The Investigative Project.

The recordings capture Abdul-Jalil - speaking at two separate symposiums on Islam in America held by the Muslim Students Association on April 15 and 16 last year - making incendiary charges and espousing extremist views.

Abdul-Jalil, 56, who is also imam of the Masjid Sabur mosque in Harlem, initially denied making the comments - but later admitted to The Post that the tape was most likely accurate and said his words are being "taken out of context."

At one conference session, Abdul-Jalil charged that Muslims jailed after the 9/11 attacks were being tortured in Manhattan, according to the tape.

"They [some Muslim inmates] are not charged with anything, they are not entitled to any rights, they are interrogated. Some of them are literally tortured and we found this in the Metropolitan Correctional Facility in Manhattan. But they literally are torturing people," Abdul-Jalil said.

Abdul-Jalil also accused the Bush administration of being terrorists, according to the tape.

"We have terrorists defining who a terrorist is, but because they have the weight of legitimacy, they get away with it . . . We know that the greatest terrorists in the world occupy the White House, without a doubt," he said.

At another session, Abdul-Jalil urged American Muslims to stop allowing "the Zionists of the media to dictate what Islam is to us" and said Muslims must be "compassionate with each other" and "hard against the kufr [unbeliever]."

Abdul-Jalil, a Bronx resident who said he converted to Islam while at Attica prison in 1970, participated in interfaith reconciliation efforts after 9/11. He recently took part in an educational ceremony with Gov. Pataki on Martin Luther King Day.

"His comments betray an effort to instill hatred of the United States as the enemy of Islam by making a series of false allegations portraying the U.S. as an evil country," said anti-terror expert Steve Emerson, director of The Investigative Project.

"This is a man who is supposed to be spreading words of reconciliation and moderation as head Islamic chaplain - not inciting followers to believe that the U.S. government and 'Zionists' are plotting a conspiracy of persecution against Muslims," Emerson added.

In two telephone interviews with The Post while ministering to inmates of Rikers Island yesterday, Abdul-Jalil insisted that he was not promoting extremism.

He said he was "offended, as an African-American, that someone would have the audacity to question my citizenship" and love of his country.


Posted by: growler || 03/09/2006 10:08 || Comments || Link || E-Mail|| [324 views] Top|| File under:
Terror Networks
Sign anti islamofascism manifesto
Usually, these kinds of petitions are a waste of time.

Maybe this is also. But maybe not.
-------

MANIFESTO: Together facing the new totalitarianism

After having overcome fascism, Nazism, and Stalinism, the world now faces a new totalitarian global threat: Islamism.
We, writers, journalists, intellectuals, call for resistance to religious totalitarianism and for the promotion of freedom, equal opportunity and secular values for all....

Posted by: mhw || 03/09/2006 10:06 || Comments || Link || E-Mail|| [376 views] Top|| File under:
Taheri: How To Head Off The Next Jihad
TIRED of Aceh, Afghanistan, Algeria, Chechnya and Kashmir as places to do a spot of jihad? Worried Iraq may be a shrinking market for terrorism, and Pakistan tougher than expected? Consider Thailand - where a little publicized war has raged between Muslim Malay insurgents and Bangkok's army since 2002.

Such is now the talk in international jihadists circles, both in cyberspace and in the network of radical-controlled mosques from London to Amman to Jakarta to Sydney. Well-funded jihadist groups may be preparing a takeover bid for the Malay insurgency.

If that happens, the first and biggest losers will be the Malay Muslims, who have been fighting for autonomy since their land was annexed by the Kingdom of Siam in 1902. But transforming an essentially ethnic rebellion into a religious war is also sure way to do great harm to Thailand's efforts to build a modern society.

The arrival of professional jihadists is a proven kiss of death for Muslim movements, including those with the most legitimate grievances.

Kashmir: The Kashmir conflict started in 1947 as a territorial dispute between India and Pakistan as they emerged from the debris of the British Raj. The conflict was over land, borders, water and national security - not religion. Indeed, it could not have been about religion, because there were (and still are) more Muslims in India than in Pakistan.

Initially, all the Kashmiri parties, including those that sought independence or union with Pakistan, were secular, thus keeping alive the possibility of a political solution. But as professional jihadists started to arrive on the scene, the conflict assumed religious characteristics.

The Pakistani military created several jihadist organizations to fight in Kashmir. All now threaten Pakistan's own security.

Turning Kashmir into a religious conflict had another negative result: It was partly in reaction to the "jihad" in Kashmir that the Indians voted a coalition of radical Hindu parties into power for the first time, and kept them there for almost a decade.

Chechnya: In the early '90s, the Chechen nation was building a position to seek the independence that it had intermittently sought for two centuries. After many ups and downs, Chechnya and Russia concluded the Lebed-Mash'hadov accord, which envisaged an amicable divorce, if a set of conditions were met.

But the professional jihadists didn't care whether Chechnya achieved autonomy within the Russian federation or even became independent. They wanted not simply to defeat the Russian "infidel" but to humiliate and destroy him. They wanted a "holy war," not a compromise peace.

In the process, these jihadists ended up killing more Muslims than "infidels." They provoked a full-scale war that forced more than half of the Chechen nation to become refugees all over the world. They also killed Chechnya's hopes of autonomy or independence. A decade ago, a majority of Russians supported independence for Chechnya; today, there is virtually no sympathy left - Russians remember the jihadists' atrocities.

The impact has also been disastrous for Russia. It has allowed President Vladimir Putin to impose an authoritarian style of rule, placing much of the government under military or security control.

Algeria: In 1991, Algeria was divided over whether an election that an Islamist coalition was slated to win should go ahead. This, too, was a political conflict that could have been resolved through political means. In fact, some leaders of the Islamist group, including the late Abdel-Qader Hachani, were engaged in secret talks with the Algerian army leaders to find a compromise.

But then the professional jihadists intervened, starting with series of brutal killings of civilians that had nothing to do with the immediate conflict. In the words of one leader, Jamal Zeituni, they wanted to "shed blood to irrigate the tree of martyrdom."

The jihadists have been defeated in Algeria as they have been, and will be, everywhere else. But over a decade of terrorism they provoked the death of more than 150,000 people, halted Algeria's economic development and slowed down its democratization - and drove more than 3 million Algerians into exile.

IS it possible to avoid a repeat in Thailand? Yes - but the task is not easy.

Just as it takes two to tango, the jihadists always need a partner like that to transform a political conflict into a religious war. Thai Prime Minister Thaksin Shinawatra, now facing a general election, looks to be walking into a trap.

A former police chief, he is cultivating his image as "strongman," and promises to "crush the criminal," his code-word for Malay rebels, with "an iron fist." Encouraged by Thai nationalist groups who fear further democratization, Thaksin is trying to become an Asian version of Putin.

Urgent moves must be made to prevent the southern Thailand rebellion from becoming another front in the global war that Islamist terror is waging against many different states, including half a dozen Muslim ones.

One initiative could come from Indonesian President Susilo Bambang Yudhoyono - leader of the world's most populous Muslim state and the key power in Southeast Asia. He could invite the rebel leaders and Thai officials to a dialogue in Jakarta, with a view to organizing a ceasefire followed by negotiations.

The Indonesian leader has the moral authority to make such a move because of his success in ending the 40-year long Islamist rebellion in the island of Aceh. An ex-general, Yudhoyono decided not to play the strongman; instead, he offered the Achenese a large measure of autonomy, some control over their natural resources and linguistic and cultural freedom - in exchange for laying down their arms. The Achenese leaders, with longtime ties to Thailand's Malay rebels, could join the "dialogue" initiative.

The Organization of the Islamic Conference (OIC) could provide added cover. Thailand, an associate OIC member, could present any peace initiative as a friendly gesture by Muslim countries, not an imposition by hostile powers.

Thaksin must abandon the dream of "assimilating" the Malays by destroying their language, culture and religion. Instead, he must lift the state of emergency he imposed in 2002 and restore at least part of the local autonomy that the southern provinces enjoyed until the late '90s. In exchange, the four principal rebel groups should agree to a moratorium on their demands for full independence and negotiate greater linguistic, cultural and religious rights for their constituents.

All the signals indicate that a substantial segment of the Malay leadership is desperate for a political settlement and apprehensive about the hijacking of their cause by foreign jihadists.

The United States, probably the most influential foreign power in Bangkok, should also take an interest in preventing a new jihadist struggle. While military force should never be ruled out in fighting terror, it is important not to forget the role that the intelligent use of politics could play in meeting the global terrorist challenge.
Posted by: tipper || 03/09/2006 10:02 || Comments || Link || E-Mail|| [327 views] Top|| File under:
Europe
Britain and France Build Robocarrier
March 9, 2006: Britain and France finally signed the deal to build three new aircraft carriers. This followed several years of negotiations. What's surprising about all this is not the large size of the carriers (about 58,000 tons, the largest ships ever for both navies), or the unique cooperation (two of the carriers are British, one is French, and both nations will cooperate on design and construction, with the Brits taking the lead.) No, what is amazing about all this is the aggressive plans for automation. These "Queen Elizabeth" class carriers are planning on having a ships crew of 800 (or less) and an air wing complement of 600 personnel. Currently, you need a ship crew of about 2,000 for a carrier that size. The reduction in size of the air wing personnel is even more aggressive.

These carriers are going to cost about $4 billion each, and are to be in use for half a century (including several refits and refurbs). But the biggest cost will be personnel. Currently, it costs the U.S. Navy a bit over $100,000 per sailor per year. Do the math ($7 billion in crew costs over the life of each carrier.) So the smaller the crew, the greater the savings, and the more you can spend on upgrading the ship, buying new aircraft and the like.

The carriers will haul 34-45 aircraft and helicopters and be able to handle about 110 flight operations every 24 hours. That's with current aircraft. The F-35B will be the primary warplane on the British carriers. But it's also likely that many, or all, of the next generation of aircraft on these ships will be robotic. But first, the ship has to be equipped with an unprecedented degree of automation. While 250,000 ton oil tankers can operate with a crew of under 40, all those large vessels do is move their cargo from place to place. An aircraft carrier must fight, and find the enemy, and do a lot of other stuff. The new class of 100,000 ton American CVN-21 carriers are trying to get their ship crew down from 4,000 to 2,500.

Warships have a lot of unique functions, like damage control, and manning many systems for high alert, and combat, situations. Some crew reduction ideas are pretty obvious, like installing conveyers to help move supplies when ships are replenished at sea, or even when in port. Many maintenance tasks can be eliminated by using materials that require less effort to keep clean, and are just as safe as those used in the past. It's also been noted that many maintenance tasks can be left for civilians to do when the ship is in port. Most navies has also not kept up on automation. There is still a tendency to have sailors "standing watch" to oversee equipment that, with the addition of some sensors, can be monitored from a central location. If there is a problem, a repair team can be sent. But in the meantime, thousands of man hours a week are saved, and another few dozen sailors are not needed. Another angle is removing a lot of administrative jobs from the ship altogether. All warships are connected, via satellite, to military networks. So many sailors can stay ashore, and do their work without ever going near the ship. Some sailors have long noted that their administrative jobs aboard a carrier rarely brought them in touch with the people they were serving. Carriers have phones and email. Why use it aboard ship when you can use it from some (much cheaper) shore location? Moreover, many of these admin jobs can be done, more cheaply, by civilians.

But the new British/French carriers aim to take warship automation into uncharted territory. This should be interesting, and it is certainly bold and daring. All three carriers are expected to be in service by the middle of the next decade. Just in time for the centennial of the First World War. Hmmm, that's ominous.
Posted by: Steve || 03/09/2006 09:57 || Comments || Link || E-Mail|| [397 views] Top|| File under:
Home Front: WoT
Give Yale the Fingernail
Since the New York Times and Wall Street Journal broke the news about the admission of Taliban official Sayeed Rahmatullah Hashemi to a special student program at Yale, we've received numerous emails from outraged Yale Alumni. One email stood out from the rest — "I won't give Yale one red cent this year, but maybe I will give them a red fingernail instead!"

She was referring to the Taliban's policy of pulling the fingernails off of Afghani women who dared to wear fingernail polish. Some of these women even had their thumbs sliced off as punishment. To date, Mr. Rahmatullah has not apologized or taken responsibility for his support of this brutal regime, though he told the Times he wished he'd been "a little bit softer" in his advocacy.

If you'd like to show your outrage at Yale's decision to admit the Taliban's spokeman, join us in "giving Yale the finger." It would be disgusting– not to mention really painful — to mail your own fingernails, but you can buy glamorous, decadent, shameless-hussy-scarlet press-on nails (ask for "nail tips") from any drug store or beauty shop. They're cheap; a box costs about $5.00.

Send them to Yale's Office of Development, along with a polite (or not-so-polite) letter explaining what you think of their decision to admit Rahmatullah:

Yale University
Office of Development
P.O. Box 2038
New Haven, CT 06521-2038

What's more, you can also send a nice red fake nail or ten to Yale's President, Richard Levin, at:

President Richard C. Levin
Woodbridge Hall
Yale University
New Haven Connecticut 06520


Posted by: Nimble Spemble || 03/09/2006 09:43 || Comments || Link || E-Mail|| [303 views] Top|| File under:
Caribbean-Latin America
Peru's dynasty-in-waiting prepares to deliver another anti-US president
One of Latin America's most extraordinary political families is poised to produce another of the continent's Left-wing authoritarian leaders with no love for Washington.

Ollanta Humala is one of two favourites to become Peru's next president, a role for which, to believe his mother, he has been groomed from birth.

"We have been preparing our children to take power since they were born," Elena Tasso has said of her eight progeny. "If the boys are not successful this time, then it will be the turn of the girls."

In fact two of her sons, Ollanta and Ulises, are standing as rivals in next month's presidential election and a third, Antauro, is running for parliament.

Faced with not one but two sons to support, the head of the family, Isaac, backs Ulises.

But the father's real enthusiasm is for the eccentric philosophy of "Etnocacerismo".

This racist creed, which Isaac founded, calls on indigenous Americans, whom he calls "coppers", to take on the "whites", and their sidekicks the "blacks", and keep the "yellows" at a safe distance.

"Isaac Humala should be investigated by child care agencies," said a former interior minister, Fernando Rospigliosi. "God only knows what he put into his children's heads during their formative years."

Whatever it was, it prompted his children to take radical action, although Ollanta, 43, is now coy about his own attitude to his father's philosophy.

"The new world struggle is not between the Left and the Right, it is between the globalisers and the globalised and Peru falls into the latter category," he said.

"We have to fight the pernicious effects of globalisation. I am a nationalist and anti-imperialist."

The former army colonel and coup leader is now only a few points behind the frontrunner for the April 9 elections, Lourdes Flores, in polls that underplay his support among the poor. His victory would usher into power yet another Latin American Left-winger hostile to the United States, like his friends Hugo Chavez in Venezuela and President Evo Morales of Bolivia.

He espouses a socialist agenda of nationalisation, xenophobia, (aimed mainly at America and neighbouring Chile), and, like Mr Morales, the legalisation of coca, the raw material for cocaine.

What exactly he would do in power is unclear but a plan to recover Peru's assets from foreign hands and banish neo-liberal economics enjoys huge support from the poor.

One of his first brushes with fame was achieved with Antauro when the two brothers led an unsuccessful military rebellion in October 2000.

Undaunted by his first failed effort at insurrection, Antauro tried again in January last year, taking over the town of Andahuaylas but then surrendering after the death of four policemen.

Antauro is still in prison but running for parliament on Ulises's ticket. These two now accuse Ollanta of "pandering to established political interests".

Ollanta's main rival for the presidency, Miss Flores, 46, is a Right-winger and the darling of the business elite and Lima's middle and upper classes.
Posted by: tipper || 03/09/2006 09:40 || Comments || Link || E-Mail|| [315 views] Top|| File under:
Home Front: WoT
SOCOM Spies Succeed
March 9, 2006: After some trial runs, the Department of Defense is now regularly sending teams of Special Forces troops (and other Special Operations types like SEALs and Delta Force) to perform espionage missions in foreign countries. The U.S. Army Special Forces are uniquely qualified for this kind of work, as they regularly study foreign cultures, know foreign languages, and have often already traveled to these countries on Special Forces business. While the CIA was shrinking it's force of field agents before 911, the Special Forces maintained their skills and numbers. The CIA has long hired retired Special Forces troops (or anyone who got out before retirement) as field agents. After September 11, 2001, the CIA put that recruitment effort into high gear, especially for Special Forces troopers who knew Arabic or languages used in Afghanistan. But many of these men returned to work for SOCOM instead.

In the past, the CIA has sometimes used Special Forces troops to help out with espionage efforts, so the SOCOM operators are not unfamiliar with this kind of work. Initially, the Special Forces were operating, as they have in the past, outside control of the local American embassy. This caused some problems with the State Department, when the presence of the Special Forces was discovered. The Special Forces, apparently, kept their presence secret from everyone. But now, the SOCOM agents operate like the CIA and FBI ones, with the knowledge of the local American ambassador, and usually out of the embassy.

There have been some complaints, from politicians and pundits, about the SOCOM espionage efforts. But these criticisms are misplaced, for SOCOM operators have long done this sort of thing, and are regularly trained for it. With the increase in counter-terrorism work, it's only natural that SOCOM is putting more effort into intelligence work. The official title of these operators are Military Liaison Element (MLE), and the number out there is, of course, a secret.
Posted by: Steve || 03/09/2006 09:38 || Comments || Link || E-Mail|| [365 views] Top|| File under:
Europe
Bird flu found in Helmut Kohl weasel-like mammal in Germany
BERLIN (Reuters) - German authorities have identified a marten infected with H5N1 bird flu, the second species of mammal to be found with the virus in the country, the Friedrich Loeffler Institute said on Thursday. The discovery of the virus in the marten, a weasel-like creature, came days after three domestic cats were found to have the highly pathogenic strain of the disease in Germany.

The institute said it was the first time a marten or similar creature had been identified with the disease but the discovery did not mean the nature of the threat had changed. "Although another type of mammal has been affected, the basic assessment of the infection situation remains unchanged," said Thomas Mettenleiter, director of the institute which coordinates research and information on the bird flu infection.

"Remain calm, all (cough) is (cough) well!"

The World Health Organization has said the spreading of the virus to a cat probably does not increase the risk to humans but some experts have said cat-to-human transmission cannot be ruled out. The marten was caught alive on the northern island of Ruegen, where the cats and most of the birds infected with the disease in Germany have been found. It was later put down.
Posted by: Steve || 03/09/2006 09:27 || Comments || Link || E-Mail|| [309 views] Top|| File under:
Arabia
Al Qadeda fugitive surrenders in Kuwait
KUWAIT - A man sentenced to 10 years in jail in absentia in Kuwait for belonging to Al Qadeda has handed himself in to authorities, security sources said on Thursday. They named the fugitive as Meshal Al Shimmari, sentenced to 10 years in jail in December for belonging to the Al Qadeda-linked Peninsula Lions group, which staged several bloody attacks in Kuwait last year.

Shimmari, 35, showed up at the Court of Appeals on Wednesday, the sources said. A former Kuwaiti army conscript, he is one of several stateless Arabs who were part of a group of 37 Islamists tried for belonging to Osama bin Laden's Al Qadeda in Iraq and Saudi Arabia.

"former Kuwaiti army conscript, he is one of several stateless Arabs" Is that new-speak for a Kuwaiti of Palestinian desent, or do they have roaming press-gangs rounding stray people up and forcing them into the Army?

The sources said Shimmari was a low-level member of the Peninsula Lions group, which Kuwaiti authorities said carried out four shootouts in January 2005, which killed nine Islamists and four members of the security forces. Six members of the group were sentenced to death at the December trial for belonging to an "extremist" group, calling for attacks on state facilities and trying to kill Kuwaiti security forces and foreign forces in the country.

Kuwait, which hosts up to 30,000 US troops, has cracked down on Islamists opposing the foreign military presence there. Diplomats say radical Islam is taking hold among Kuwaiti youth.
Posted by: Steve || 03/09/2006 09:19 || Comments || Link || E-Mail|| [768 views] Top|| File under:
Fifth Column
Jimmuah Sez Run Away in Iraq
SEATTLE -- Former President Jimmy Carter criticized the war in Iraq on Wednesday, urging a troop drawdown as the United States enters its fourth year of conflict in Iraq. "It was a completely unnecessary war. It was an unjust war," said Carter, the 2002 Nobel Peace Prize winner. "It was initiated on the basis of false pretenses. All of those are true, but we can't just pre-emptively withdraw."


Next time we'll send an attack rabbit. The rabbit has more sense and more spine.

He urged the Bush administration to bring home as many troops as possible within the next 12 months. "The violence is increasing monthly," Carter said. "My prayer is we'll see some kind of democracy eventually evolve."


Why, it's even evolving right before your eyes. Three elections, constitution, government being formed, local and provincial governments, regional assemblies: looks like some semblance of democracy to any reasonable person, except for a progressvie.

His comments came at a news conference before a building dedication at the University of Washington.
Posted by: Steve White || 03/09/2006 09:13 || Comments || Link || E-Mail|| [322 views] Top|| File under:
India-Pakistan
Kashmir outfit claims blasts in Indian Hindu holy city
VARANASI, India -An unknown militant group claimed responsibility on Thursday for blasts that killed 23 people in India's holiest Hindu city of Varanasi as grieving relatives cremated victims. The group Lashkar-e-Kahar told a news agency in Indian Kashmir, where an Islamic revolt is raging against New Delhi's rule, that it staged on Tuesday's blasts. "We have carried out the attacks," a man identifying himself as Abdul Jabbar, the group's spokesman, told Current News Service in a telephone call. He threatened more attacks if "India does not stop atrocities against Kashmiri Muslims."

"We own the copyright on atrocities in Kashmir!"

Police in Indian Kashmir's summer capital Srinagar said they had never heard of the group, whose name translates as "Army of the Imperious," but were taking the claim seriously and had begun an investigation.

Police released sketches Thursday of two male suspects in their twenties.They said the suspects were believed to be of Kashmiri origin and had planted a bomb at a store which failed to explode. "From eyewitness accounts, we think up to five people were behind the attacks and we're trying to ascertain the involvement of a woman terrorist," police chief Navneet Sikera said.

One Islamic militant suspect was shot dead Wednesday near the state capital Lucknow. Police identified him as the chief of the state wing of the pro-Pakistan Lashkar-e-Taiba or "Army of the Pious" guerrilla group. Police were deployed in strength across Uttar Pradesh, India's most populous state, to prevent Hindu revenge attacks against Muslims.

Prominent local Muslims appealed for the bombings not to destroy good relations between the two religious groups. "Hindus and Muslims have been living in perfect harmony in Varanasi for centuries ... so we cannot afford a rift now," said Muslim leader Anjum Madani.

"We're kind of out-numbered here"

Muslim leaders also wrote a letter to city authorities demanding "the sternest possible action against the perpetrators," said Varanasi's chief civilian administrator Ramesh Gokad.

The city saw street protests and a strike Wednesday but no violence and the situation had "more or less returned to normal," Sikera said. But he said militants could target other Hindu shrines in Uttar Pradesh. "It was Ayodhya last July, then it was Varanasi ... It is just a matter of time," hesaid.

Last July Muslim rebels stormed a makeshift temple built on the rubble of Ayodhya's Babri mosque, demolished by Hindu zealots in 1992. The raiders were killed by troopers guarding the site. The mosque demolition triggered communal riots in 1992 that left 2,000 people dead across India. Attacks on religious sites in India, where Hindus, Muslims, Christians, Sikhs and Buddhists have lived side by side since time immemorial, always fan fears of violence.

Cuz they've been killing each other since time immemorial, with a pause now and then.


The last major bloodshed was in early 2002 in western Gujarat state where Muslims were blamed for torching a train and killing 59 Hindu activists.
An inquiry later ruled the blaze accidental but at least 2,000 people, mainly Muslims, died in the ensuing bloodbath. "We are ready to guard against instigation" of such violence, state home secretary Alok Sinha said.
Posted by: Steve || 03/09/2006 09:08 || Comments || Link || E-Mail|| [368 views] Top|| File under:
Afghanistan
Suspected Taleban, bystander killed in Afghan shoot-out
JALALABAD, Afghanistan - A suspected Taleban fighter and a woman were killed in a roughly six-hour clash with security forces in eastern Afghanistan overnight, police said on Thursday. Another fighter, a bystander and two police were also wounded in the shoot-out that erupted in a village in eastern Nangarhar province late Wednesday, a provincial security forces spokesman said.

Police assisted by US troops cornered six suspected Taleban into a house in Chaparhar district, near the border with Pakistan, district police deputy security chief Mohammad Asif said Wednesday. US military planes patrolled overhead, he said. The fighting continued until about midnight, security forces spokesman Ghafor Khan said Thursday. When police were able to enter the house, they found one dead man and a wounded man. The others appeared to have escaped.

Khan said the men were "the opposition", a term often used to mean fighters from the ousted Taleban government who are waging an anti-government insurgency with their Al Qaeda allies.

Intelligence led security forces to the house in Chaparhar's Khandibagh village, which is 25 kilometres (15 miles) from the provincial capital Jalalabad and close to the border with Pakistan. The US-led coalition media office in the capital Kabul could not immediately confirm the incident.
Posted by: Steve || 03/09/2006 09:06 || Comments || Link || E-Mail|| [366 views] Top|| File under:
Home Front: Culture Wars
Men's Rights Group Eyes Child Support Opt-Out
Contending that women have more options than they do in the event of an unintended pregnancy, men's rights activists are mounting a long shot legal campaign aimed at giving them the chance to opt out of financial responsibility for raising a child.

The National Center for Men has prepared a lawsuit — nicknamed Roe v. Wade for Men — to be filed Thursday in U.S. District Court in Michigan on behalf of a 25-year-old computer programmer ordered to pay child support for his ex-girlfriend's daughter. The suit addresses the issue of male reproductive rights, contending that lack of such rights violates the U.S. Constitution's equal protection clause.

The gist of the argument: If a pregnant woman can choose among abortion, adoption or raising a child, a man involved in an unintended pregnancy should have the choice of declining the financial responsibilities of fatherhood. The activists involved hope to spark discussion even if they lose.

"There's such a spectrum of choice that women have — it's her body, her pregnancy and she has the ultimate right to make decisions," said Mel Feit, director of the men's center. "I'm trying to find a way for a man also to have some say over decisions that affect his life profoundly."

Feit's organization has been trying since the early 1990s to pursue such a lawsuit, and finally found a suitable plaintiff in Matt Dubay of Saginaw, Mich.

Dubay says he has been ordered to pay $500 a month in child support for a girl born last year to his ex-girlfriend. He contends that the woman knew he didn't want to have a child with her and assured him repeatedly that — because of a physical condition — she could not get pregnant.

Dubay is braced for the lawsuit to fail.

"What I expect to hear (from the court) is that the way things are is not really fair, but that's the way it is," he said in a telephone interview. "Just to create awareness would be enough, to at least get a debate started."

State courts have ruled in the past that any inequity experienced by men like Dubay is outweighed by society's interest in ensuring that children get financial support from two parents. Melanie Jacobs, a Michigan State University law professor, said the federal court might rule similarly in Dubay's case.

"The courts are trying to say it may not be so fair that this gentleman has to support a child he didn't want, but it's less fair to say society has to pay the support," she said.

Feit, however, says a fatherhood opt-out wouldn't necessarily impose higher costs on society or the mother. A woman who balked at abortion but felt she couldn't afford to raise a child could put the baby up for adoption, he said.

Jennifer Brown of the women's rights advocacy group Legal Momentum objected to the men's center comparing Dubay's lawsuit to Roe v. Wade, the 1973 Supreme Court ruling establishing a woman's right to have an abortion.

"Roe is based on an extreme intrusion by the government — literally to force a woman to continue a pregnancy she doesn't want," Brown said. "There's nothing equivalent for men. They have the same ability as women to use contraception, to get sterilized."

Feit counters that the suit's reference to abortion rights is apt.

"Roe says a woman can choose to have intimacy and still have control over subsequent consequences," he said. "No one has ever asked a federal court if that means men should have some similar say."

"The problem is this is so politically incorrect," Feit added. "The public is still dealing with the pre-Roe ethic when it comes to men, that if a man fathers a child, he should accept responsibility."

Feit doesn't advocate an unlimited fatherhood opt-out; he proposes a brief period in which a man, after learning of an unintended pregnancy, could decline parental responsibilities if the relationship was one in which neither partner had desired a child.

"If the woman changes her mind and wants the child, she should be responsible," Feit said. "If she can't take care of the child, adoption is a good alternative."

The president of the National Organization for Women, Kim Gandy, acknowledged that disputes over unintended pregnancies can be complex and bitter.

"None of these are easy questions," said Gandy, a former prosecutor. "But most courts say it's not about what he did or didn't do or what she did or didn't do. It's about the rights of the child."
Posted by: Anonymoose || 03/09/2006 09:00 || Comments || Link || E-Mail|| [624 views] Top|| File under:
India-Pakistan
Two soldiers killed in attack by militants
MIR ALI, Pakistan - Tribal militants launched rockets on a military post on Thursday in a volatile Pakistani region near the Afghan border, killing two paramilitary soldiers and wounding another, a security official said.

The attack happened before dawn on the outskirts of Miran Ali, a town in North Waziristan where military raids have killed an estimated 100 pro-Taleban fighters in the past week, said the official, who spoke on condition of anonymity because he was not authorized to speak to media. The attack sparked a two-hour gunbattle in the village of Anghar, the official said. The assault on the base in Anghar - located on the edge of Miran Shah, the region's main town - brought the toll of soldiers killed in the recent violence to eight.

It came a day after a delegation of elders urged President Gen. Pervez Musharraf to end military operations and give them a chance to pacify tribesmen who have accused the military of killing innocent people. Musharraf's spokesman, Gen. Shaukat Sultan, said the president had promised to consider the proposal and sought the elders' help in evicting foreign militants and their local supporters from the region. The elders promised "full support."
Posted by: Steve || 03/09/2006 08:58 || Comments || Link || E-Mail|| [376 views] Top|| File under:
Syria-Lebanon-Iran
Iran Launches Baby Sub
DEBKAfile's Gulf sources disclose that Tehran accompanied the 35-member International Atomic Energy Agency's decision Wednesday, March 8, by launching a new, locally-built submarine, the Nahang (whale) in the Persian Gulf. With the capability to carry multipurpose weapons, the sub is especially adapted to Gulf waters. Military experts report Iran also has six Russian-built SSK or SSI Kilo class diesel submarines patrolling the strategic waterway.


Picture of sub at link. Judging scale from the size of the guy standing in front of the conning tower, it's about 40-50 feet long with a 8-10 foot beam. More of a swimmer delivery vehicle or mine layer than a attack sub. Possibly designed to sneak into another Gulf countries port and attack anchored vessels. Worst case, they could install a crude nuke in it for a suicide mission.


From MEMRI: Following are excerpts from footage of the new Iranian Nahang 1 submarine, aired on the Iranian News Channel (IRINN) on March 8, 2006.

Reporter: The Nahang 1 ("Whale") sumarine has joined the navy of the Iranian army. This submarine was designed and manufactured with Iranian knowledge, and it is one of Iran's largest defense programs.

Navy Commander of the Iranian Army, Admiral Sajjad Kouchaki: Nahang 1 is the result of the labor of the navy's scientists, scholars, researchers, and experts. It took a long time, but fortunately, we've managed to design this submarine.

Reporter: The Nahang 1 is fully compatible to conditions in the Persian Gulf. In terms of maintenance and repairs, there is Iranian knowhow. It provides the navy with unique options for its use. Its design and construction involved 220 experts, and 1.2 million hours of scientific and industrial work.
Posted by: Steve || 03/09/2006 08:01 || Comments || Link || E-Mail|| [3745 views] Top|| File under:
Africa Subsaharan
Nigeria militants fight military
The Nigerian military says it has fought a fierce gun battle with heavily armed militants in the Niger Delta. Thirty speed boats each carrying 15 militants attacked a petrol tanker demanding fuel, an army spokesman says.

Didn't I see this in "Waterworld"?

Somebody actually saw Waterworld? Who knew?

The group, which is demanding a greater share of the region's oil wealth, says the military initiated the attack. Wednesday's incident took place in an area known as a militant stronghold and near where it is suspected three foreign hostages are being held.

In a statement, the Movement for the Emancipation of the Niger Delta (Mend) said their forces were out patrolling the rivers and creeks when they were attacked in the Escravos River by a total of seven navy patrol boats near the village of Okerenkoko in the western Niger Delta. The militants, who were armed with rifles, machine guns and rocket-propelled grenades, said the gun battle lasted for 45 minutes. They claim to have killed 13 Nigerian soldiers in the confrontation and say none of their fighters were lost.

However, a military spokesman and Ijaw leader says the militants attacked a petrol tanker because they needed fuel. The vessel, which had a military escort, then sent out a distress signal and military reinforcements were despatched.

Six hostages seized during a series of raids on the oil industry last month were released by Mend last week. But two US citizens and one Briton are still being held and have now spent more than two weeks in captivity. These attacks have led to a 20% drop in Nigeria's oil exports.
Posted by: Steve || 03/09/2006 07:56 || Comments || Link || E-Mail|| [355 views] Top|| File under:
-Short Attention Span Theater-
Seafood Resturants To Provide Combs.
Fancy a hairy lobster?

Divers have discovered a new crustacean in the South Pacific which resembles a lobster and is covered with what looks like silky, blonde fur, French researchers say. Scientists said the animal, which they named Kiwa hirsuta, was so distinct from other species that they created a new family and genus for it.

A team of American-led divers found the animal in waters 2300 metres deep at a site 1500 kilometres south of Easter Island last year, according to Michel Segonzac of the French Institute for Sea Exploration. The new crustacean is described in the journal of the National Museum of Natural History in Paris.

The animal is white and 15 centimetres long - about the size of a salad plate. In what Segonzac described as a "surprising characteristic," the animal's pincers are covered with sinuous, hair-like strands. It's also blind. The researchers found it had only "the vestige of a membrane" in the place of eyes, Segonzac said.

The researchers said that while legions of new ocean species are discovered each year, it is quite rare to find one that merits a new family. The family was named Kiwaida, from Kiwa, the goddess of crustaceans in Polynesian mythology.

The diving expedition was organised by Robert Vrijenhoek of the Monterey Bay Aquarium Research Institute in California.


Once past hair, you've got it LICKED!
Posted by: Besoeker || 03/09/2006 07:56 || Comments || Link || E-Mail|| [320 views] Top|| File under:
Down Under
Gatton Tuperware Delivery Gone Bad.
Mid-air scare: bid to open plane door
A woman who tried to open a cabin door on a Virgin Blue flight has been arrested in Sydney. The 33-year-old woman from Gatton, west of Brisbane, was arrested after trying to open the cabin door during the Brisbane to Sydney flight last night, the Australian Federal Police said.

The woman was taken into custody after arriving in Sydney and charged with endangering the safety of an aircraft under the Crimes (Aviation) Act. She has been bailed and will appear before the Downing Centre Court in Sydney on April 4.


Shouldn't we grant her what she wanted? Out you go, lady!
Posted by: Besoeker || 03/09/2006 07:50 || Comments || Link || E-Mail|| [356 views] Top|| File under:
Southeast Asia
Bomb Explodes At Home Of Thai Royal Adviser
Bangkok, 9 March (AKI) - Amid mounting political tensions in Thailand, a bomb has exploded in the capital Bangkok at the home of a former prime minister and advisor to the king. Two people were injured in the blast Thursday including a British tourist. Reports say that the explosion occurred near a security post outside the home of Prem Tinsulanonda, a chief advisor to King Bhumibol Adulyadej. Prem was believed to be at home at the time of the blast and according to the police there was no warning given before the explosion. Prem, a former army commander-in-chief, was also Thai prime minister between 1980 and 1988.

Last month, in a speech about the king's guidelines on good governance, Prem is said to have slighted the Thai prime minister Thaksin Shinawatra which angered Thaksin's supporters. Tension is high in Bangkok with rallies virtually every day calling for Thaksin's resignation.

The anti-Thaksin campaign has grown stronger since the Shinawatra family's 1.9 billion dollar sale of its controlling stake in telecommunications giant Shin Corp. to a Singaporean state-owned investment company in January. The deal angered the middle class in Bangkok, where protestors have demanded Thaksin's resignation over the tax-free sale of strategic assets, such as satellites.

However Thaksin - who has been accused of nepotism, corruption, conflict of interest and a despotic tendency in his methods of governing - still enjoys the support of the majority of the rural Thai population, and observers say that any election would probably end with his victory. In last year's election Thaksin's right wing populist Thai Rak Thai party, won 376 of the 500 seats. He also won the 2001 election. The Thai prime minister has called for snap elections for 2 April in an attempt to regain authority in the country. However some of the main opposition parties have already said that they would boycott the poll.
Posted by: Steve || 03/09/2006 07:32 || Comments || Link || E-Mail|| [363 views] Top|| File under:
-Short Attention Span Theater-
Mexico's National Women's Institute takes lead.
Mexican television is showing scenes of inflatable sex dolls dressed as office workers - part of a campaign by Mexico's National Women's Institute to dramatise the problem of sexual harassment in the workplace.

The campaign - which also includes billboards and radio ads - shows the wide-mouthed sex dolls dressed as secretaries, sitting at desks or photocopiers as men leer at them or try to grope them.

"No woman should be treated like an object," a sombre-voiced narrator says in the background.



Bloody HELL! Marilyn, is that YOU?




Posted by: Snang Grinerong3184 || 03/09/2006 07:16 || Comments || Link || E-Mail|| [322 views] Top|| File under:
Home Front: WoT
Moussaoui trial told of 'dream' to destroy White House
Zacarias Moussaoui told a Muslim militant he dreamed of crashing a plane into the White House, according to testimony at the al-Qaeda conspirator's death penalty trial in the US.

Singapore-born Faiz Abu Bakar Bafana, a member of the radical Indonesia-based group Jemaah Islamiah, said in testimony recorded in 2002 that he hosted a man he knew only as "John" in Kuala Lumpur in mid-2000, who told him of the dream.

Jurors in the Virginia-based trial later saw Bafana assert during cross-examination that "John" was Moussaoui.

Moussaoui is the first person tried in the United States in connection with the September 11, 2001 attacks, which killed nearly 3,000 people, and he has admitted conspiring to fly planes into US buildings for al-Qaeda.

Though he was in detention at the time of the attacks, prosecutors argue Moussouai should be executed, because he knew Osama bin Laden's group planned to use airliners as weapons, but did not tell US authorities.

A video recording of prosecutors and Moussaoui questioning Bafana in 2002 was played at the trial. In it Bafana identified Moussaoui as the man who told of the dream.

The witness, who gave testimony while he was in jail in Singapore, was asked to relate a conversation he had with "John" in his house. "He told me he had a dream, flying an airplane into the White House," Bafana said.

During his cross-examination Moussaoui asked Bafana to describe "John". "He looks exactly like you," Bafana replied.

Moussaoui asked Bafana if he was sure and he replied: "Certain, I am sure it is you."

He went on: "There is no doubt it is you. We always referred to you as John among the JI members."

Bafana said "John" attempted to get flying lessons in Kuala Lumpur, but they were expensive, so instead he busied himself trying to find ammonium nitrate and aluminum powder for explosives.

He said he was later told by "John" that he was leaving Malaysia after a conversation with "brothers" in Europe.

"He said he had managed to get some brothers to assist him for flying training in the US because it would be cheaper in the US," he said.

The US commission which investigated the September 11 attacks concluded that Moussaoui was ordered to undergo flight training in Malaysia in late 2000 by September 11 mastermind Khaled Sheihk Mohammed, but was unable to find a school he liked.

The prosecution must prove that acts by Moussaoui directly contributed to deaths on September 11 for him to be eligible for the death penalty.

If jurors unanimously agree he is guilty, they will be asked to consider recommending capital punishment. The alternative sentence is life in prison, without possibility of parole.

Moussaoui pleaded guilty last year to six counts of conspiring to fly airliners into US buildings - but maintains he was involved in a follow-up plot to September 11, not the attacks on New York and Washington.



Hang him NOW!
Posted by: Elmolunter Glereper9896 || 03/09/2006 07:12 || Comments || Link || E-Mail|| [385 views] Top|| File under:
Syria-Lebanon-Iran
Iranian negotiator boasts of fooling Europeans
Snip. Did this a few days ago.
So much kak. Too much "boasting" can prove fatal. I suspect they'll test one above ground if permitted to continue development.
Posted by: Cheresing Thaish2709 || 03/09/2006 07:05 || Comments || Link || E-Mail|| [327 views] Top|| File under:
Home Front: WoT
Port Split
By Lawrence Kudlow


As the review period intensifies over plans for Dubai Ports World to take over some operations at six U.S. ports, President Bush is facing an uphill battle to get the deal through. Congressional opposition is widespread, and a number of polls say the American public is largely against it. Unfortunately, conservatives are badly split on the issue. Commentators such as Charles Krauthammer, David Brooks, Jack Kemp and I are in favor of the deal, while others like Bill Bennett, Michelle Malkin and Pat Buchanan are very much opposed.

From my standpoint, taking into account all the editorializing, talk-show tempests and political sound bites of recent weeks, I have yet to see any real evidence that the deal will compromise U.S. national security. Objections raised by the Coast Guard have been resolved, and the fact stubbornly remains that along with U.S. Customs and Homeland Security, it is the Coast Guard, not DP World, that will ultimately run the show when it comes to protecting port operations. If additional screening and surveillance safeguards need to be built into the deal, including radiation tests, so be it.

Retired U.S. Coast Guard Capt. John Holmes, who headed ports in Los Angeles and Long Beach, Calif., on 9-11, made the point to me that the same longshoreman and stevedores now employed at U.S. ports will continue to unload cargoes, although a thoroughgoing check of all personnel credentials is essential. He also reminded that U.S. companies have been out of the port management business for some time -- this is a foreign-run function and will remain so.

Meanwhile, some conservative critics have latched on to the 60-year-old Arab League boycott of Israel. But this is more rhetoric than reality. State-owned DP World operates out of the United Arab Emirates, but the nation is a member of the World Trade Organization and is negotiating a free-trade deal with the United States. What's more, DP World does huge business with Israel's largest shipping line, Zim Integrated Shipping. Zim's chairman, Idan Ofer, defended DP World in a Wall Street Journal story, expressing his "complete dismay at the way (DP) is being pilloried in the United States."

In fact, the Bush administration's plan to create a U.S. free-trade zone across the Middle East is one of the most positive initiatives in the effort to defeat fundamentalist Islamic terrorism. Let's not forget that the Emirates in the post-9/11 world have become a strong American ally. It was one of the first nations to join the U.S. initiative to inspect cargo in foreign ports and have greatly strengthened its anti-money-laundering and terror-financing clause. It also accepts U.S. aircraft carriers and subs at its deep-water ports and dry-dock facilities. Among these facilities is the DP World-administered Jebel Ali port in Dubai.

What's more, the Emirates allow U.S. military planes to land and refuel at their air bases. If the Emirates ever retaliated and cut off U.S. military access, we would never be able to conduct operations anywhere in the region.

Yes, DP World is a state-owned enterprise. But if that criterion were used to oppose an economic relationship, we'd have to terminate all activity with communist China and state-owned oil companies in Saudi Arabia, Russia, Venezuela and Mexico. Instead, I would argue that increased economic connectivity, supported by the free flow of trade, investment and labor, makes for better political relations between nations. Connectivity liberalizes authoritarian regimes in the direction of democratization.

When you scratch this debate among conservatives deep enough, what you are left with is a clear demarcation between free-traders and protectionists. Those conservatives who oppose the deal are lining up with xenophobic protectionists like my old friend Patrick Buchanan. On the other hand, conservatives in favor of the deal align themselves with the pro-growth, free-trade tradition embodied by Jack Kemp. The Kemp adherents believe in breaking down global barriers in order to enhance prospects for prosperity and freedom everywhere. That's in large part what the United Arab Emirates/DP World episode is all about.

Whether it's anti-Arab Islamophobia or anti-Mexican Hispanophobia, the fear-mongers in the conservative ranks do not truly believe in economic opportunity. Nor do they believe in Ronald Reagan's "City on a Hill" vision of America, where it is our charge to lead the world toward free-market prosperity, political democratization and true freedom for all peoples.

Yes, there is a rift in the conservative ranks. Opposing President Bush are those with a vision of pessimism, defeatism and fear. Supporting the president are those with a Reaganite vision that brims with opportunity, victory and success in the spread of freedom and democratization. Can there be any serious question that the resounding conservative Republican ascendancy and success of the past 25 years launched by Ronald Reagan and advanced by George W. Bush is built on optimism -- and positive results? I think not.

Posted by: ryuge || 03/09/2006 06:15 || Comments || Link || E-Mail|| [315 views] Top|| File under:
Europe
Two killed in blast in eastern Turkish city
DIYARBAKIR, Turkey (Reuters) - Three people were killed and 16 wounded on Thursday in an explosion possibly caused by a suicide bomber in the eastern Turkish city of Van, officials said.

Police said the blast was near the office of Van's governor. They said an investigation was under way into the cause of the explosion but gave no further information.

"We think it may have been a suicide bomber targeting a vehicle belonging to the municipality in the center of Van at 9.06 am (0706 GMT)," the deputy governor of Van, Mustafa Yavuz, told CNN Turk television.

He added that two of the dead had been identified but the identity of the third remained unclear.

Tensions have been running high in Van, a city with a mainly ethnic Kurdish population near the Iranian border.

A Van-based state prosecutor triggered a crisis this week between Turkey's powerful military and the civilian authorities by accusing a top general of abusing his position and setting up an illegal group he said was trying to foment unrest in the Kurdish southeast in order to harm Ankara's EU membership bid.

His claims have outraged the military and embarrassed the government, which has distanced itself from the prosecutor's allegations and defended General Yasar Buyukanit, who heads Turkey's land forces.

Buyukanit, tipped to become the next chief of the military general staff in August when incumbent Hilmi Ozkok is due to retire, served in southeast Turkey between 1997 and 2000.

Turkish troops and security forces have been battling separatist Kurdish rebels in the region since 1984 in a conflict which has claimed more than 30,000 lives.

There is much less violence now than at the height of the conflict in the 1980s and 1990s. But a series of bomb blasts in the region in recent months has stirred fears the conflict could be rekindled.

The European Union, which began membership talks with Turkey last October, has urged Ankara to do more to relieve poverty in the southeast and to bolster the cultural rights of its large Kurdish population.

Posted by: ryuge || 03/09/2006 05:48 || Comments || Link || E-Mail|| [340 views] Top|| File under:
Europe
France demands EU approach to toxic warships
France has demanded that the EU set up a working group to study ways to deal with ageing warships, after the French government last month had to bring home an asbestos-lined retired aircraft carrier on its way to be junked in India.

Meeting with her European counterparts in Innsbruck in Austria, French defence minister Michele Alliot-Marie on Tuesday (7 March) said that the issue of outdated equipment was posing a problem throughout the world, writes Le Monde.

As a first step, the proposed working group would take inventory of Europe's retired warships with some estimates saying that around 1,000, possibly toxic, civil and military vessels are waiting to be scrapped in European ports.

Posted by: mumbles || 03/09/2006 02:41 || Comments || Link || E-Mail|| [313 views] Top|| File under:
Syria-Lebanon-Iran
EU keen to buy Iran gas despite nuclear row
The EU is keen to start buying gas from Iran to diversify supplies away from Russia, despite a European Commission freeze on Iran gas talks due to the international row on Tehran's nuclear ambitions.

Iran is slated to ship 7 billion to 10 billion cubic metres of gas a year to the EU from 2011 under the so-called Nabucco project, which plans to build a pipeline running from the Turkish-Iranian border to Baumgarten, Austria.

Iranian gas export chief Roknoddi Javadi last week predicted that an initial agreement for 3 billion to 5 billion cubic metres will be signed with the European Nabucco consortium this year.

"The daily volume and the method for exporting gas are some of the subjects for discussion," he said in the last edition of Iran's Oil Industry Facilities magazine. "An agreement for this can be signed in 2006."

The Nabucco consortium belongs to five private European firms led by Austria's OMV, with Azerbaijan, Egypt and Iraq sketched in as other potential suppliers on top of Iran.

The pipe would bring in 31 billion cubic metres of gas, with 15 billion siphoned off to Turkey, Bulgaria, Romania and Hungary and the rest sold across Europe via the Baumgarten hub.

The EU has funded the Nabucco feasibility study and given verbal backing for the scheme but is not involved in the consortium's negotiations with individual suppliers.

The Austrian government is giving more concrete support, by preparing legislation to give Nabucco exemptions from an EU law guaranteeing access to pipelines for third parties - such as other EU companies or countries.

The exemption is set to give the consortium "exclusive rights" to run "a big part of the capacity only for their needs" an Austrian economy ministry official said, adding that exclusivity is needed to help Nabucco secure bank loans for the €4.6 billion investment.

Commission freezes Iran gas talks
Iranian diplomats indicated the commission shelved 2002 plans to sign a trade agreement and to open an energy cooperation office in Tehran, following the eruption of the International Atomic Energy Agency (IAEA) dispute on nuclear power in 2003.

"They are quiet, not doing anything, not going ahead. They have put everything behind this IAEA discussion," Iranian envoy to the EU, Mohammed Rezayat told EUobserver. "Later, they will understand that this kind of political obstacle will harm their economy."

He explained that Pakistan, India and China are much more active in terms of developing new Iran gas links to Asia, but he added that Brussels and Tehran have a long history of good relations that should see them past the IAEA blip.

"This problem is temporary. The IAEA situation may come to a good conclusion and the negotiations will begin again," he said.

Mr Rezayat defended Iran's right to develop nuclear power in order to stave off an energy crisis when the country's oil and gas resources run out in 30 or 40 years' time .

"Then we would have to come to the EU and other countries and beg for energy," he said.

The Iranian envoy indicated Tehran could be a trustworthy energy partner for Europe, despite cultural differences between the two powers as seen in Iranian protests over the Danish Mohammed cartoons.

"What you accept in your society, may not necessarily be accepted in other countries. Insulting the prophet cannot be called democracy," he said.

"[But] If you make an agreement to sell gas for 20 years you cannot turn it off saying you have been insulted. It doesn't work like that."

Green paper to call for new suppliers
Iranian gas fits in with the EU's new energy supply diversification strategy, with the commission set to call for new "memorandums of understanding" on energy with Caspian Sea and Middle East producers in a landmark green paper on Wednesday (8 March).

Russia currently provides 25 percent of EU gas consumption, but confidence in Russian energy flows were shaken when Gazprom turned off the tap to transit state Ukraine in January.

Iran has the world's second largest gas reserves after Russia, with 27 trillion cubic metres of gas in the ground and in the Caspian Sea.

"This is another way to try and get Caspian gas to Europe while avoiding the Gazprom system," International Energy Agency gas expert Daniel Simmons said.

"There would not be so much interest in Nabucco if other companies were allowed to export gas from Russia - there is a lot of interest in diversifying away from Gazprom's monopoly."
Posted by: mumbles || 03/09/2006 02:33 || Comments || Link || E-Mail|| [326 views] Top|| File under:
Africa North
Egypt cracking down on Muslim Brotherhood
The Muslim Brotherhood, with sizable numbers in parliament for the first time, is exercising free speech so freely that some of its activists are being locked up.

Last month, all 88 members of the Islamist bloc staged a walkout from the legislature when a member was shushed for asking why a French boat laden with asbestos was allowed through the Suez Canal. A couple of weeks later, the Brotherhood members were a stony-faced legion as a group spokesman berated the government's National Democratic Party as "too frightened" to hold long-planned municipal elections.

That debate turned into near-bedlam as the party of President Hosni Mubarak ignored the minority and voted to delay elections for two years. But the Brotherhood scored a small public victory: An NDP member had to apologize for a near-primal scream of frustration: "Be quiet, you killers!"

The Brotherhood in Egypt is a strain of Islamist politics intent on presenting itself as a mainstream political alternative. Egyptian authorities who have aggressively targeted secular opposition figures since the election last year now appear to be reassessing the challenge from the religious bloc.

Since Friday, Egyptian security forces have arrested 15 Brotherhood members - none of whom are members of parliament - in what its leaders and political analysts have described as political retaliation for talk about government corruption and ineptitude.

The government said the arrested men, including a 72-year-old science professor and adviser in the Brotherhood, were in possession of anti-government publications. The men reportedly had hidden money, printers and materials to advertise the Brotherhood's activities.

"This will strengthen the resolve of the people to challenge the government," Hamdy Hassan, the parliamentary leader of the Brotherhood bloc, said this week.

Hassan, from Alexandria, said the "wave of arrests may well be a response to the pressure exerted by the Brotherhood in parliament." The members, he warned, "will not cease their activities" or the pursuit of "uncovering corruption, negligence or mismanagement" in government.

New attention has been cast on Islamic rule in the region because of the Palestinians' vote in favor of Hamas - a group deemed terrorist by the United States and the European Union.

In Egypt, electoral gains by the Brotherhood last fall signaled a deep change unfolding in a trusted U.S. ally and underscored a political reality: Islamic parties, organized and well-versed in grass-root issues, benefit from democratic possibilities in Arab politics.

The Brotherhood fielded candidates for 161 seats, and voters in significant numbers chose them over Mubarak's party. The Brotherhood, as a religious group, is banned as a party, so candidates ran as independents; voters knew well who and what they were choosing.

Despite state security swarming some polls, and violence that left at least 10 people dead, Brotherhood members won more than half the seats they sought. The victory was historic: Six years ago, candidates tied to the Brotherhood captured just 17 seats. It now controls 20 percent of the 454-seat parliament.

The Islamists are increasingly able to make their arguments on a broad, legitimate stage although their law-making power is hamstrung by the NDP's daunting majority. Some Brotherhood members fret over the imbalance - even as they acknowledge they have riled the ruling class.

"It's democracy without fangs," said Hassan, who in February led the protest over the election delay. "We have free speech ... but what do we get done?"

Analysts predict, in time, a more profound impact. "They'll definitely change the discourse," said Samir Shehata, an assistant professor from Georgetown University who is in Cairo writing a book on the election. "Are they going to force every woman to wear a veil? No. Are they going to focus on corruption and talk about it whenever they can? Yes."

Since their members took office in December, the Brotherhood's efforts have been duly noted by outside governments. Britain now is quietly seeking "working-level contacts" with the new lawmakers, according to a report in New Statesman magazine.

The effort is part of British foreign policy to engage with political Islam. British analysts, while cautious of possible extremist links, concluded in an earlier memo that "there is no evidence that the Egyptian MB itself is now engaged in any terrorist activity," the New Statesman reported.

The Brotherhood and Hamas are brethren in Islamist politics, and Brotherhood leaders openly support Hamas' resistance against Israeli occupation. Recently, leaders in Cairo pledged to raise money to help the new Hamas government if U.S. and Israeli pressure stanches the flow of Palestinian aid.

But the Brotherhood remains most intently focused on its future, and leaders said they recognize this is their time to root themselves in Egypt's political mainstream.

Leaders and parliament members espouse democracy, free speech and transparency in government. They also emphatically point out that they want Islamic law instilled in government. They contend that would constitute a form of democracy that is legitimate and in many ways better than what Mubarak has offered.

"We do need to make a distinction between Western-style democracy and the kind of democracy we believe in," said Mohamed Habib, one of the Brotherhood's top leaders.

"Democracies can look different from place to place," Habib said. "We believe in a peaceful rotation of power, a multiparty system and having the people as the source of power. The only difference is that, whatever laws are passed, we want them in keeping with Islamic Sharia (law). ..."

The Brotherhood entered parliament by cutting a deal with Mubarak, who was under pressure from the West to free up the election process. Mubarak allowed multiparty elections for president and parliament, and the Brotherhood agreed to run candidates for a fraction of the legislature.

After the polls, the Islamists continued to make the best of Mubarak's vision of reform. Despite attacks at the polls by security forces, the leader of the Brotherhood publicly praised the president for allowing an exercise in choice.

Such compromises have fomented criticism from extremist veins of Islam. Ayman al-Zawahiri, an Egyptian who is a top lieutenant of al-Qaida leader Osama bin Laden, released a videotape chiding the Brotherhood as a dupe of U.S.-Egyptian policy.

Brotherhood leaders, some of whom studied at Cairo University with Zawahiri, rejected the criticism and his branch of violence.

"Those people aren't politicians," shrugged Abdel Moneim Aboul Fotouh, a senior Brotherhood member. "They believe in change through violence. That's not what we're about.

"If there is anything to be realized from these elections, it is that people will choose a moderate Islam. ..." Fotouh said. "Change is inevitable. And we believe we won because we respected the will of the people."
Posted by: Dan Darling || 03/09/2006 01:12 || Comments || Link || E-Mail|| [323 views] Top|| File under:
Africa Subsaharan
Uganda may try former Gitmo suspect
The Ugandan government is looking into whether Mr Jamal Kiyemba, 25, an Al Qaeda suspect deported from the US run Guantanamo Bay Prison in Cuba, can be tried in Uganda. Kiyemba, who desparately claims to be said he is British, was deported nearly a month ago after Britain rejected him citizenship.

The State Minister for Defence, Ms Ruth Nankabirwa, told Daily Monitor yesterday that the government was looking into whether the Uganda law could apply on him. "We are making inquiries to see whether there is sufficient evidence to have him prosecuted, freed or even benefiting from amnesty," Nankabirwa said.

Kiyemba is held by the Joint Anti-Terrorism Task Force in an unknown location. He was freed without warning two weeks ago as international pressure mounted on America to close the detention camp after a highly critical UN report on the treatment of prisoners there was released. The Americans transferred Kiyemba to Uganda after the British Government refused to help him.


"We don't want him. He's ucky!"

The Permanent Secretary to the Ministry of Foreign Affairs, Mr Julius Onen, defended the transfer saying Kiyemba is a Ugandan. "He had to be transferred here because he is a citizen," Onen said.

The Justice ministers were unavailable to comment on the legal process.
Human Rights campaigners in the UK are uncertain of Kiyemba's safety in Uganda and have called for his immediate return.


Safety didn't seem to be his biggest concern when he was tramping around in Pak-Land.

Having grown up with his family in the UK, Kiyemba feels more British than Ugandan, and had asked the UK government to help him return to his family.


"Please don't let them kill me!"

Despite being visited by MI5 (British secret service) agents in June 2002, who told Jamal that they consider him British and that he could return to the UK, the British government refused to intervene and on February 9, 2006 the Americans transferred Jamal to Uganda.

On the same day Home Secretary Charles Clarke issued an order indefinitely banning Kiyemba from entering the UK.


"Get out and don't bother coming back!"

Kiyemba was seized by the Pakistani military whilst driving with friends on March 19, 2002. He was interrogated by the Pakistanis and allegedly spent three weeks in an underground hole where US agents occasionally interrogated him.


"Hi Jamal, how's going down there?"

He was then handed over to the Americans and taken to an airfield outside Peshwar, then to Bagram Airforce Base and finally to Guantanamo Bay. Kiyemba claims the Americans forced him to confess to terrorist activities, and that MI5 interrogated him repeatedly, about British terror suspects and the jailed clerics Abu Hamza and Abu Qatada.


"They made me, guys, honest, I didn't rat youse out willingly!"

He is the second Ugandan to have been jailed in Guantanamo Bay after Abas Feroz, who was released early last year.
Posted by: Dan Darling || 03/09/2006 01:09 || Comments || Link || E-Mail|| [317 views] Top|| File under:
Iraq
18 bodies found in Iraq
The bodies of 18 men, bound, blindfolded and strangled, were found in a Sunni Arab district of Baghdad, apparent victims of sectarian turmoil gripping Iraq and threatening the formation of a coalition government.

Three years after U.S. troops invaded to topple Saddam Hussein, the U.S. State Department said killings by the U.S.-backed government or its agents had increased in 2005 and that members of sectarian militias dominated many police units.

Iraq's Shi'ite interior minister, a hate figure for many Sunnis who accuse him of condoning death squads, escaped an apparent assassination attempt when a roadside bomb blasted his convoy. Minister Bayan Jabor, however, was not in his car.

In its annual report on human rights abuses worldwide, the State Department said: "Police abuses included threats, intimidation, beatings, and suspension by the arms or legs, as well as the reported use of electric drills and cords and the application of electric shocks."

Dozens of Iraqi private security guards were seized at their compound by men in police uniform on Wednesday, but in typical confusion Iraqi security officials contradicted each other over whether they were arrested or kidnapped.

Three senior officials in the Interior Ministry insisted no raid was authorised on the company in Baghdad. Two other officials, speaking on condition of anonymity, said the private guards had been arrested by genuine police commandos.

The bombing of an important Shi'ite shrine in Samarra on Feb. 22 has pitched Iraq towards civil war, unleashing reprisal sectarian killings and deepening the mutual suspicion between the country's majority Shi'ite Muslims and minority Sunnis.

The violence has complicated faltering efforts to form a government of national unity three months after elections. Iraqi leaders, struggling to agree on who should hold the top posts, are due to meet President Jalal Talabani on Thursday to decide on a way forward. Parliament is supposed to meet by Sunday.

The dumping of bodies bearing signs of torture and killed execution-style is a feature of the violence.

The 18 bodies discovered by U.S. troops in western Baghdad late on Tuesday had all been garrotted and had their hands bound with plastic ties, police and hospital officials said.

The victims, a mixture of middle-aged and young men in civilian clothes, carried no identifying papers, police said.

A policeman at the Yarmuk hospital morgue pointed to their clothing and long hair as an indication some may have been religious extremists linked to al Qaeda. Reuters reporters who saw the bodies said many appeared to be Iraqis.

Police sources said only one had so far been identified by a relative. He was a guard at an oil refinery in southern Baghdad.

The policeman at the hospital said many of the bloodied bodies appeared to have been beaten while some had small burn marks, suggesting they were tortured before being killed.

Senior officials, aware of the potential for sectarian anger if it becomes clear all are either Sunni or Shi'ite Muslims, made no formal comment on the religious identities of the dead.

Iraqi police said the bodies were dumped near the Amriya district, a stronghold of Sunni insurgent groups.

Sunnis have accused the Shi'ite-led government's police and other security forces of abducting and killing Sunni civilians -- an accusation Interior Minister Jabor and the police deny.

Interior Ministry vehicles normally used to transport Jabor and his aides were attacked as they left the ministry on Wednesday. A roadside bomb destroyed one car in the convoy, killing two and wounding five, a police source told Reuters.

It follows the assassination of the top Iraqi general in Baghdad, a Sunni, by a sniper in the capital on Monday. More than 500 people have been killed since the Samarra bombings, according to the most conservative official figures.

Despite the daily bombings and shootings there is a relative lull in the violence and officials have said the immediate crisis seems to be over -- for the time being at least.

But the U.S. ambassador conceded on Tuesday Iraq could still descend into civil war, saying Americans "opened Pandora's Box" when they toppled Saddam in 2003 and another incident like that in Samarra could push it to the brink of war again.

In political negotiations, Sunnis and Kurds refuse to accept Shi'ite Prime Minister Ibrahim al-Jaafari should stay on. His critics say he has failed to bring security or prosperity during the year in which he has been interim prime minister.
Posted by: Dan Darling || 03/09/2006 01:06 || Comments || Link || E-Mail|| [379 views] Top|| File under:
India-Pakistan
Locals still fleeing Miranshah
THOSE who fled came across the hills with tales of terror: bombed hospitals, beheaded government officials, helicopter gunships and indiscriminate bombings.

The survivors escaped in pick-up trucks — their frightened women and children crying in the back — to make the 15-minute journey to the Afghan border and safety.

When they arrived in Ghulam Khan yesterday, they described a ferocious five-day battle between Taleban insurgents and the Pakistan military for control of the town of Miran Shah in the tribal lands of Waziristan.

Akram Zahid, a 24-year-old Afghan who lived in the town, said: "So many people were killed. The Government destroyed a mosque and bombed hospitals. They were bombing the whole city with their Cobra helicopters."

The engagement at Miran Shah is at the centre of a furious row between Pakistan and Afghanistan — both key US allies in the War on Terror. More than 120 pro-Taleban militants and five Pakistani soldiers are said to have died during the fighting in the past week.

President Karzai of Afghanistan pleaded yesterday for greater co-operation from his neighbour, President Musharraf, who the previous day had accused elements within the Afghan regime of maligning Pakistan.

Commander Karim, the leader of an Afghan Special Forces unit tasked with securing the frontier between the Afghan province of Khost and North Waziristan in Pakistan, looked across the border. "We could see helicopters bombing and hear mortar shells. We heard one only half an hour ago," he said.

Ashraf Khan, 23, held a crying child in his arms as he described why he had fled. "The Taleban were arresting people, government employees or those supporting them, and beheading them. The Army came and we were watching them, they were fighting, they came in Jeeps and helicopters and they were bombing the area," he said.

The region is notoriously wild and is inhabited on both sides of the border by Pashtun tribesmen, a proud warlike people who defend their guests to the death.

It is in these tribal belts that many of the senior Taleban, who were made homeless by the American-led invasion of 2001, are believed to be living.

The fighting started last week as President Bush flew into Pakistan to meet President Musharraf. In a show of strength, the Pakistani Army attacked a militant stronghold killing 45. Pro-Taleban insurgents responded by seizing government buildings in Miran Shah and unleashing the terror.

The violence has come when relations between Pakistan and Afghanistan are strained. Last month President Karzai gave Pakistan a list of Taleban and al-Qaeda insurgents who he said were hiding in Pakistan. President Musharraf said that the intelligence was outdated.

The tension is such that America has sent General John Abizaid, Central Command Chief, to Pakistan to smooth things over. In Afghanistan, however, there is a feeling that finally Pakistan is addressing the problem of militants.

"This fighting has a positive impact on the security of Khost. Pakistan has decided to chase and fight the terrorists. Of course the terrorists are based there," said Mirajuddin Pathan, the governor of Khost, whose punishment for suspected terrorists is to parade them through the streets and allow his townsfolk to pelt them with tomatoes. "Mr Musharraf said that the information given by Mr Karzai is three months old, indirectly he is admitting they have terrorists there."

Back on the border Yassin Tajik, 40, wearing a white turban and a smile, was obviously happy to be back on Afghan soil. "I am Afghan, now there is peace here and violence there — why would I stay?"
Posted by: Dan Darling || 03/09/2006 01:01 || Comments || Link || E-Mail|| [410 views] Top|| File under:
Terror Networks
Osamanauts set up shop online
Al-Qaeda sympathizers are using Orkut, a popular, worldwide Internet service owned by Google, to rally support for Osama bin Laden, share videos and Web links promoting terrorism and recruit non-Arabic-speaking Westerners, according to terrorism experts and a survey of the sites.

Most jihadist message boards on traditional websites are in Arabic and require users to know someone connected with the boardbefore they can gain access. Social networking services such as Orkut, Friendster and MySpace, however, allow users to create personal profiles and associate with "communities" based on shared interests. After users join one of these services, they have access to the forum postings in any public community.

These popular Internet services can be used for everything from publicizing a garage band to finding dates to connecting supporters of democracy — or terrorism.

Reporters Without Borders, a press freedom advocacy group, notes in a recent report that Internet use has grown faster in Iran than in any other Middle Eastern country, largely because of its political potential. "Weblogs are much used at times of crisis, such as during the June 2003 student demonstrations, when they were the main source of news about the protests and helped the students to rally and organize," the group's report says.

Militants, too, are flourishing on websites. On Orkut, at least 10 communities are devoted to praising bin Laden, al-Qaeda or jihad (holy war) against the United States. They can be found easily through a simple English-language search of the site. The largest bin Laden community has more than 2,000 members, according to Orkut's tracking data, available on the site. It has a link to the site of the Islamic Army in Iraq, the group that claimed responsibility for and released a video of a bombing Dec. 2 that killed 10 Marines in Fallujah.

"They're one of the largest insurgency groups in Iraq today," says Rita Katz, director of SITE Institute, a Washington non-profit that tracks terrorist activity online for government and private clients, including the Department of Homeland Security. SITE gathers data by infiltrating and monitoring message boards and other sites that terrorism supporters frequent.

English-speaking visitors to the sites can find videos of attacks, see pictures of dead U.S. soldiers and read an English translation of the Iraq-based wing of al-Qaeda's latest communiqué before it is available in English anywhere else, Katz says. "We know for sure that al-Qaeda is trying to recruit as many as possible from the Western societies, not people who look like Arabs," she says. "This is a good place to be if you want to recruit people like that."

Translated communiqués from al-Qaeda in Iraq have been appearing, four or five at a time, on a message board forum within an Orkut community since Dec. 26, Katz says. When al-Qaeda's operation in Iraq officially started calling itself the Mujahedin Shura Council on Jan. 15, she says, updates on the forum reflected the change.

Google, which operates Orkut, says it tries to balance the free flow of information against the appearance of objectionable material by keeping intervention to a minimum. Google spokeswoman Debbie Frost says the service may remove obscene, defamatory or otherwise objectionable material from Orkut sites "but has no obligation to." Frost did acknowledge that Google deleted some terrorism-related content that violated Orkut's published terms of service after USA TODAY inquired about it.

"It is a very fine line to walk sometimes," says Paul McMasters, a free speech expert at the Freedom Forum in Arlington, Va. "But our tradition under the First Amendment is always: Come down on the side of more speech, not less speech."

In any case, says Kurt Opsahl, a staff attorney with the advocacy group Electronic Frontier Foundation, the sheer size of the Internet makes it "simply impossible to monitor all the communications that get posted."

Orkut, which claims 13 million members, is particularly popular overseas, notably in Iran and Brazil. Iranian traffic was curtailed in January when the government banned Orkut and several popular blogging tools that carried anti-government content, Reporters Without Borders noted.

Despite Iran's actions, Orkut's size offers a measure of protection from outside interference that attracts terrorism sympathizers. "It's difficult for Saudi Arabia, for example, to censor that whole website" because so many citizens use it for legitimate purposes and would notice if it were shut down, Katz says. Orkut users who are members of communities such as "Al-Qaeda" and "Jihad Videos" take advantage of this to trade information as well as to provide links to other radical websites.

More than half of Orkut's users claim, upon registration, to be ages 18-25, and more than 75% say they are under 35, according to the service's tracking data. Some experts see the communities fostering an environment that reinforces radical beliefs among young people. "You are creating what I call a virtual community of hatred and seeding these ideas very early," says Jerrold Post, director of the political psychology program at George Washington University in Washington, D.C.

Others note that the technology makes possible some free speech in oppressive countries and say that will ultimately foster democracy. "You've got to remember the entire picture," says Jim Harper, Director of Information Policy Studies at the Cato Institute, a libertarian think tank in Washington. "The technology allows more good from the good people than bad from the bad people. It has immense positive consequences."

"I think the knee-jerk response will be to blame the messenger," says Bruce Hoffman, director of the RAND Institute's counterterrorism center. "But the jihadists are already using the Internet," he says. "The real issue is how we counter these messages of hate and radicalism."
Posted by: Dan Darling || 03/09/2006 00:57 || Comments || Link || E-Mail|| [329 views] Top|| File under:
Home Front: WoT
Moussaoui's 2002 statement returns
A bizarre legal misstep by confessed al Qaeda conspirator Zacarias Moussaoui came back to haunt him Wednesday as he helped confirm for jurors at his sentencing trial that he had said Osama bin Laden ordered him to fly a plane into the White House.

Moussaoui's action emerged on a poor quality videotape shown in federal court, but it produced a gust of laughter from the packed audience, which is normally dead silent under fear of expulsion.

The legal damage, however, may have been negligible because Moussaoui made the same admission last April when he pleaded guilty to conspiring with al Qaeda to fly airplanes into U.S. buildings.

The unusual development came when prosecutors showed a barely intelligible four-hour-long videotape of a deposition taken in November 2002, when Moussaoui was acting as his own lawyer. Tiring of his constant insults and invective, Judge Leonie Brinkema put his defense back in the hands of court-appointed lawyers 17 months ago.

The videotape showed a prosecutor, Moussaoui and a standby court-appointed defense lawyer questioning Fauzi bin Abu Bakar Bafana. He has admitted he was treasurer of a Kuala Lumpur, Malaysia, cell of Jemaah Islamiyah, an Asian terrorist group linked to al Qaeda.

The video linked the judge, Moussaoui and lawyers in the U.S. with lawyers and Bafana in Singapore, where he has been imprisoned since late 2001. The global hookup littered the tape with technical difficulties, including sound often too faint to hear and an echo effect.

In addition, Moussaoui and Bafana were forced to speak in English, which is not their first language.

The result was a video in which the most frequently uttered line was, "Repeat please."

After three difficult hours of video, six jurors were using their hands to prop up their heads — a sharp contrast to the day before when prosecutors dramatically read accounts of the Sept. 11, 2001, plane crashes and had every juror wide-eyed and leaning forward.

Prosecutor Kenneth Karas got Bafana to describe how Jemaah Islamiyah had him provide lodging in 1999 to a visitor he knew only as John. Bafana apparently misspoke; both sides agree Moussaoui's Malaysia visit was in 2000.

"He told me he had a dream to fly an airplane into the White House," Bafana said. "He told me he told his dream to the sheik and the sheik told him to go ahead." Bafana explained the sheik was al Qaeda chief bin Laden.

Although he had elicited descriptions that fit known events in Moussaoui's life, Karas rested his direct questioning without having Bafana identify John as Moussaoui. But that government omission was remedied once Moussaoui cross-examined Bafana.

Moussaoui asked Bafana what John looked like.

"He looks exactly like you," Bafana replied.

Moussaoui: "Looks like me or are you certain it's me?"

Bafana: "Certain."

Scrambling to recover, Moussaoui dug himself deeper.

"Maybe somebody looks exactly like me," Moussaoui offered.

"I confirm that it's you," Bafana replied.

Bafana also testified that Moussaoui rejected a flight training school in Malaysia as "too expensive" and asked the group for $10,000 to bankroll his flight training in the United States. But Jemaah Islamiyah's leader told Bafana to give him only $1,200 and send him back where he came from. The leader thought Moussaoui was cuckoo, Bafana said.

As a lawyer, Moussaoui was constantly objecting to the prosecutor's line of questions, but Brinkema overruled him most of the time. Moussaoui tried to discredit Bafana's testimony with a long line of murky questions about his account of a trip to Afghanistan.

Frank Dunham, Moussoui's standby court-appointed lawyer, had more success. He got Bafana to acknowledge that he was skilled in "funding travel, lying to the authorities and planning operations to kill people."

Several other witnesses took the stand that day, reports CBS News' Beverley Lumpkin.

Brenda Keene, admissions director at the Airman Flight School in Norman, Oklahoma, painted a picture of the tempestuous argumentative student. He may not have been the very worst pilot ever, Keene testified, but apparently he was close.

The final witness, Lumpkin reports, was Pablo Hernandez Jr. a former Airman student who admitted he went there because it was "pretty much the cheapest school in the country." He said he had several conversations with Moussaoui during his time there in 2001 and recalled that "he told me he worked for a rich family in England and they had purchased a large plane and he wanted to learn how to fly the big plane." Hernandez said he told Moussaoui that would take a long time, that he'd have to work his way up, and it would cost a lot of money. Moussaoui "just told me he was going to fly for the rich family in England." He also told Hernandez he was a businessman, but "when I asked what kind of business, he told me I asked too many questions."

Moussaoui claims he was not part of the Sept. 11 plot but rather a possible later assault on the White House. The government argues that if Moussaoui had not lied about his terrorist links and flight training when he was arrested in Minnesota in August 2001, the FBI would have prevented the Sept. 11 attacks.

Defense lawyers say the FBI already knew more about Sept. 11 beforehand than did Moussaoui and still was not able to stop it.
Posted by: Dan Darling || 03/09/2006 00:56 || Comments || Link || E-Mail|| [379 views] Top|| File under:
Iraq
Aussie brigadier sez Zarqawi degraded in Iraq
AL-QAEDA insurgents in Iraq have sustained significant losses and their ability to mount effective attacks is steadily diminishing, according to Australia's top soldier in the Middle East.

Brigadier Paul Symon said while Iraq was going through an "awkward period" during the transition to a new government, the US-led coalition remained confident the country would not descend into civil war.

Interviewed in Baghdad he said military operations against al-Qaeda and its affiliates were proving to be "very effective" with the organisation led by Abu Musab al-Zarqawi now less agile and having to rely on much less-seasoned fighters.

"We are seeing an insurgency that is diminishing in effectiveness in its tactics and techniques. I think they have lost some of their better people," he said.

His comments came as Defence Minister Brendan Nelson visited Baghdad to meet Australian forces stationed there. He also held talks with his Iraqi counterpart Dr Sadoun Dulime, senior US commander in Iraq General George Casey and US envoy Zalmay Khalizad.

Dr Nelson, accompanied by Defence chief Angus Houston, flew in a US Blackhawk helicopter into the city's inter- national zone from Camp Victory, the big American base located near Baghdad's international airport.

After less than 24 hours in the city, Dr Nelson flew by C130 Hercules to Afghanistan where he spent three hours visiting the 200-strong Australian special forces group stationed in the country.

In central Baghdad Dr Nelson's party was met by ambassador Howard Brown and toured the new Australian Embassy, as well as the headquarters of the security detachment which provides protection for Australian officials.

Dr Nelson said the anecdotal evidence from Australian forces in Baghdad was that there had been some improvement in the security situation despite the surge in violence following the bombing of the golden mosque at Samarra last month.

Brig Symon told The Daily Telegraph the timetable for a phased withdrawal of coalition troops from Iraq would be directly linked to the emergence of a stable government in the country. Late 2007 was the "right aiming point" for a withdrawal of coalition forces.
Posted by: Dan Darling || 03/09/2006 00:26 || Comments || Link || E-Mail|| [296 views] Top|| File under:
Arabia
Soddy jihadi obit released
In the ninth issue of the al-Qaeda in Iraq publication, "From the Biographies of the Prominent Martyrs," the writer, Abu Ismail al-Muhagir, tells the story of Al-Hazbar al-Nahdi. Al-Nahdi, aka "Stumpy" , a Saudi Arabian from a financially secure family, is written to have heeded the calls of Muslim scholars to join the jihad in Iraq, despite his partial paralysis preventing the use of one leg and rendering his left hand "semi-inoperative". Al-Muhagir tells that al-Nahdi was often delegated the task of guarding his companion mujahideen, and he would bring a weapon light enough for him to carry and use.

A month after his arrival in Iraq, al-Muhagir notes that Al-Hazbar al-Nahdi told his fellows that he would become a "martyr" the next day, a vision at which was scoffed. However, at the date and time al-Nahdi states he would be martyred, during an operation in which members of the group set out to burn two vehicles, a tank fired a shell, the shrapnel of which killed al-Nahdi. Al-Muhagir states: "He is one of those who did little but were greatly rewarded".
Posted by: Dan Darling || 03/09/2006 00:21 || Comments || Link || E-Mail|| [345 views] Top|| File under:
Africa Subsaharan
Nigeria reacts to al-Qaeda claims
Here is a link to a ThreatsWatch piece I did on the situation in Nigeria about a month ago. The short answer is that the Ijaw are Christian but they are led by a Muslim convert and the situation is a little murky. I can't imagine the Ijaw getting in bed with al-Qaeda, but their Fearless Leader(TM) might know more than he lets on.

Islamic groups close to the al-Qaeda network have claimed responsibility for guerilla operations against foreign oil companies in the Niger Delta in Nigeria. In an apparent link between international jihadi groups and the ongoing unrest in the country, the groups' websites have published photographs of nine employees of the US petrol company, Wilbros, kidnapped on 18 February.

Their captors are militants who want foreign oil companies to abandon the area and ensure that a good percentage of the income from the industry goes to the local Ijaw ethnic group. "Photos of the Lions of Nigeria after having taken prisoner some Americans" runs the headline, with the following text: "Allah supports you oh Lions of Nigeria! These are the photos of the mujahadeen in Nigeria after the seizure of nine hostages from the US oil companies who rob the wealth of Muslim Nigeria and of the world. Subsequently, six of them were freed and they are Muslims while the American pigs remain in their hands."

The message refers to the release on 1 March of six of the hostages. The first to be freed was an elderly American, Macon Hawkins, who suffers from diabetes and was freed on his 69th birthday. After that, two Egyptian, two Thai and a Filipino workers were also released. Two American citizens and one Briton are still being held.

Al-Qaeda's attempts at interrupting strategic energy resources in "Muslim" countries were highlighted by a foiled attack on the world's biggest oil processing plant in Saudi Arabia late last month. Al-Qaeda has warned of further attacks on oil installations and Saudi forces later killed five suspected militants believed to be linked to the suicide bomb attempt.

Meanwhile, sources at the State Security Service (SSS) headquarters confirmed the news, adding that they were working on various variables ranging from political, religious to foreign connection and even the oil companies themselves. According to the sources, they were doing all these in order to cause disability in the country and portray Nigeria in bad light before the international community.

In another development, the Organisation of Petroleum Exporting Countries (OPEC), at its 40th ordinary meeting presided over by its President, Dr Edmund Daukoru, on Wednesday in Vienna, Austria, decided to maintain its current output of 28 million barrels per day after taking a look at market fundamentals.

Opec said, "Conference decided to maintain the current OPEC production ceiling of 28.0 million barrels per day for the time being, in order to contribute further to market stability and robust global economic growth, as well as maintain prices at levels reasonable to both producers and consumers.

"In taking this decision, the conference again confirmed the organisation's commitment to continuing to play its role in maintaining stability and ensuring that global markets remain adequately supplied at all times". The statement continued, "having reviewed the oil market outlook, the conference observed that world economic performance remains strong.

"The conference also noted that although all indicators show that the market is fundamentally well-supplied with crude oil and that commercial oil stocks in the OECD are at high levels, world crude oil prices remain volatile, these being driven by geopolitical factors and associated concerns regarding potential future supply disruptions as well as downstream bottlenecks, exacerbated by more stringent US fuel quality standards.

"These factors are reflected in the increased activity observed in the futures market and the pattern of disconnect between prices and commercial stock levels that has become apparent since 2004".
Posted by: Dan Darling || 03/09/2006 00:17 || Comments || Link || E-Mail|| [319 views] Top|| File under:
Europe
Researchers zero in on 'new' Viking ship
Pulse levels are rising among Norwegian researchers who think they may have found the country's fourth intact Viking ship buried in a mound near Toensberg. The site is just next to the spot where the famed Gokstad ship was found in 1880.

Researchers from the University of Oslo have been using radar to examine the Viking burial site. Photos have revealed an oval shape lying about a meter under the pile of stones atop the mound, called a gravroeysa in Norwegian.

Newspaper VG reported Tuesday that the pictures may denote another Viking longship buried with its owners' possessions in the traditional manner.

Researchers also think the ship may be intact. Clay in the area preserved the Gokstad ship for more than a thousand years, so it's entirely possible that conditions have allowed the perservation of another ship as well.

The Gokstad Ship, now one of the crown jewels in Oslo's Viking Ships Museum on the Bygdoey peninsula, was found just a kilometer-and-a-half away. It's believed to have been built around 890 and likely belonged to a king or chieftain.

Archaeologist Trude Aga Brun of Vestfold County wants to examine the site as soon as possible. She said officials will try to undertake a focused excavation this autumn. "If we're lucky, we'll find some woodwork," she told VG.

Many Viking ship graves have been found in Norway over the years, but most of the vessels had rotted away and graves also had been plundered in earlier centuries.
Posted by: Sheling Omatle7459 || 03/09/2006 00:00 || Comments || Link || E-Mail|| [321 views] Top|| File under:
Bangladesh
Smaller fry arrested in Sylhet
A Sylhet court yesterday remanded Islami Bank Manager Abu Walid Chowdhury, Union Parishad Member Nurunnabi Deshi and mason Abdul Haque for four days to find their links with the JMB, reports our staff correspondent in Sylhet. The police said Deshi and Haque helped Abdur Rahman's men rent the East Shaplabagh house in Sylhet where the JMB chief was arrested on March 2 along with his accomplices and family.

While serving as the third officer at Islami Bank's Laldighirpar branch in Sylhet in February 1999, Walid introduced former Habiganj district Jamaat-e-Islami ameer Saidur Rahman for opening a bank account. After recovering Saidur's chequebook from Rahman's den, the law enforcers now suspect that Saidur was the medium of JMB's funding in Sylhet. The Rab and police raided several places in Habiganj, Sunamganj and Sylhet over the last few days in search of Saidur in vain.
Posted by: Fred || 03/09/2006 00:00 || Comments || Link || E-Mail|| [345 views] Top|| File under:
India-Pakistan
Indian police kill Varanasi bomb suspect
LUCKNOW: Indian police on Wednesday shot dead an Islamic militant suspected of links to a triple bombing that killed 23 people in Hinduism's holy city of Varanasi and sparked a nationwide alert. Counter-terrorism forces gunned down the wanted man just hours after the blasts, which also wounded 68 people, rocked the ancient city and raised fears of a Hindu backlash. "Probably he was involved in the Varanasi blasts," police superintendent Rajesh Pandey said.

The authorities said they suspected "terrorists", a euphemism for Islamic extremists, were behind the carnage late Tuesday. The suspect was found with a pistol and 2.5 kilogrammes of explosives after he was shot on the outskirts of the Uttar Pradesh state capital Lucknow, 300 kilometres (190 miles) north of Varanasi. Named as Salar, the man was believed to be a member of the Islamic militant group Lashkar-e-Taiba, which is fighting Indian rule in Kashmir, and had been wanted for several years. "Police had tracked Salar from Kashmir where he also operated, Tiku added.
Posted by: Fred || 03/09/2006 00:00 || Comments || Link || E-Mail|| [349 views] Top|| File under:
Down Under
Oz govt to consider deprogramming terrorists
Foreign Minister Alexander Downer says the Federal Government will consider the use of a technique to "de-radicalise" terrorists in Australia. Australian Federal Police Commissioner Mick Keelty says the Government would have to change its policy to allow the technique, where extremists are "deprogrammed" with the help of Muslim clerics. Mr Downer says the Government has not made a decision. But he says the program has worked successfully overseas.


Not that we've heard about here...

"In Europe, in the Middle East and certainly in Indonesia, those governments have made an attempt to persuade extremists and terrorists who've been held in prison to change their point of view and to understand it's not the Islamic way to kill, it's not the Islamic way to murder," he said.


Yeah. They see the light, then run off to Iraq for jihad when they're sprung.

Commissioner Keelty says the technique involves using respected clerics or people previously connected with terrorist organisations to convert extremists and provide information to police.
Posted by: Fred || 03/09/2006 00:00 || Comments || Link || E-Mail|| [315 views] Top|| File under:
India-Pakistan
Students protest army operation in Waziristan
The Waziristan Students Federation (WSF) on Wednesday staged a protest demonstration against the ongoing military operation in North Waziristan tribal agency and appealed to the Supreme Court to intervene in the matter.

The protestors alleged that the operation was lunched to appease the United States, saying that the tribesmen had rendered sacrifices for stability and security of the country and establishment of peace in the region. They also rejected the presence of foreign elements in the tribal territory. "Security forces have been targeting innocent tribesmen and they have killed more than 100 people including women and children in their so called 'war against the terrorism,' they said.
Posted by: Fred || 03/09/2006 00:00 || Comments || Link || E-Mail|| [307 views] Top|| File under:
Caribbean-Latin America
Venezuelan Congress Approves New Flag
CARACAS, Venezuela -- President Hugo Chavez has pulled Venezuela steadily to the left, and now he's even got the horse on the national flag running that way toward his favorite hammer and sickle emblem.

Venezuela's puppet solidly pro-Chavez National Assembly gave final approval Tuesday to changes in the flag proposed by the socialist president: an eighth star and a turnabout of the horse that until now has galloped to the right. The move clears the way for Chavez to unfurl the new national banner on Flag Day on Sunday.

The changed direction for the horse in the coat of arms, which appears in the official flag's upper left corner, is a not-so-subtle metaphor for Chavez's politics. The president has acknowledged the political symbolism only vaguely but has said the horse looked odd running to the right while craning its neck back the opposite direction. He says historical drawings show the national image was intended to have a horse that "trotted freely to the left."

The congress initially approved the new flag design in January, and the latest vote confirmed the move. Venezuela's yellow, blue and red flag has had seven stars since 1863, representing the original seven provinces that rose up against Spain.

Chavez suggested the eighth star to represent the early 19th-century eastern province of Guayana, which was initially loyal to Spain but then joined an independent Venezuela. South American independence hero Simon Bolivar once proposed a flag with eight stars in 1817, and it was used for several years. Chavez has called the eighth star the "Bolivarian star" -- like his "Bolivarian Revolution," which he says is leading the oil-producing country toward socialism.

Chavez's critics call the changes a waste of money for a political whim.
Posted by: DanNY || 03/09/2006 00:00 || Comments || Link || E-Mail|| [300 views] Top|| File under:
India-Pakistan
Police try to stop Mai-led rally in Multan
MULTAN: The local administration and police tried to prevent a rally led by Mukhtar Mai here on International Women's Day by imposing Section 144, which prohibits public gatherings, but the protestors managed to stage their rally later at a sports ground. Thousands of women planned to march from Allama Iqbal Park (Nawan Shehr), but the police stopped them so they later gathered at the basketball stadium in a sports ground and marched to Kalima Chowk.

The protestors demanded the repeal of the Hudood Ordinances and an end to honour killings, vani and other social customs that are cruel to women. The rally was organised by the Pathan Development Organisation, Khawateen Councillors Network and South Punjab NGOs Forum "I am struggling for women who are being victimised and harassed by tyrants. All women should raise their voice against injustice, discriminatory laws, rapists and other social evils," Mai told reporters.
Posted by: Fred || 03/09/2006 00:00 || Comments || Link || E-Mail|| [307 views] Top|| File under:
Africa North
Libya: Opposition Leader Criticises Western Stance On Regime
The leader of Libya's main opposition group National Salvation Front, Ibrahim Sahd, has criticised the West for "failing to take into serious consideration the crazy and repressive politics of [Libyan leader Muammar] Gaddafi." In an interview with Adnkronos International (AKI), Sahd complained the West was exercising pressure on Egypt and Saudi Arabia to improve their human rights records but ignoring the situation under the Libyan regime. However, he praised Italy for "maintaining a determined stance towards the Libyan regime."

Sahd, who lives in exile, said "pressure for compensation made by Gaddafi to Italy for its colonial rule rendered meaningless requests that were originally legitimate." The leader of Libya's most important opposition group, Sahd described Gaddafi's claim that protesters meant to kill the Italian consul during a protest in the port city of Benghazi last month as a "banal attempt to justify the brutal repression carried out by the regime's security forces who, according my information, killed approximately 50 people, wounded dozens of demonstrators and arrested thousands while imposing a state of emergency."

Reports said at least 14 people were killed and 60 wounded in clashes on 17 February that Gaddafi said last week were caused by hate against Italy for its colonial past. The Libyan leader also warned Italians last Thursday that future attacks could not be ruled out unless their government paid compensation to Libya for what Italy did during its 1911-1943 colonial rule.

The opposition leader denied Gaddafi's claims and said that "the great majority of Libyans respects Italians and has no intention of attacking diplomats or civilians." According to Sahd, Gaddafi encouraged the demonstration to scare Rome because prosecutors in the Italian capital have announced they will open an investigation in cooperation with Libyan authorities, fearing that "this will reveal the truth over what happened to the imam al-Sadr."
Posted by: Fred || 03/09/2006 00:00 || Comments || Link || E-Mail|| [323 views] Top|| File under:
India-Pakistan
Ahmadis wait for justice. And wait. And wait...
Violations of the Ahmadiyya Community's rights and discrimination against the community continued in 2005 as 11 Ahmadis were killed, 60 charged on religious grounds and 16 accused of blasphemy, according to the community's annual report. "The year 2005 could not bring the long awaited relief to Ahmadis from the policies begun by Gen Ziaul Haq 21 years ago," the report said. The Ahmadiyya Community was denied freedom of assembly, expression and speech, the document accused, despite the authorities' claims of safeguarding minorities' rights. It said President Musharraf's 'enlightened moderation' had failed as more Ahamdis faced charges on religious grounds than last year. "Laws were stretched to the limit of absurdity to cook up charges."

The 105-page report supported with annexes said 11 Ahmadis were killed because of religious discrimination, including eight who were killed while they were praying in Moung in district Mandi Bahauddin. The investigation has been kept secret and has produced no results so far. About 79 Ahmadis have been killed because of their religion since 1984, the report said. It said some anti-Ahmadiyya groups distributed currency notes stamped with, "Every Ahmadi must be killed" but the government did not take any action. The report said most of the Ahmadis were killed in the last quarter of 2005 in various parts of the country. According to the document, 60 Ahmadis were arrested in cases relating religion out of which 16 were later released. It said 16 Ahmadis were accused of blasphemy, 24 were booked under Ahmadiyya-specific laws and 20 were charged under other religious laws.
Posted by: Fred || 03/09/2006 00:00 || Comments || Link || E-Mail|| [313 views] Top|| File under:
Bangladesh
Bangla Bhai Recovering, Dammit
Bangla Bhai has begun talking from March 7 but his sentences are not totally understandable. But his words are not being recorded as no-one is staying inside his room. Only doctors go to the room and come out after examining him and giving him medication. "He is shouting at the hospital staff," said a source.

A board of 18 doctors -- six of the BDR hospital and 12 from others -- are examining him. There are more beds in the cabin but no-one else, leave alone a patient, is staying in the room, which is kept under lock and key. "Although he is improving, he'll take time to make complete recovery," Inspector General of Police (IGP) Abdul Quayyum told reporters at the home ministry yesterday. The police boss said they do not want to quiz Bangla Bhai right now. "It may cause infection if he comes in contact with people."


Sounds like a setup for a Daring Escape™ to me.

"Hey, where you from, screw?"
"Yemen."
Posted by: Fred || 03/09/2006 00:00 || Comments || Link || E-Mail|| [366 views] Top|| File under:
Home Front: WoT
US lawmakers vote to block ports deal
A Republican-run US House of Representatives committee has voted overwhelmingly to block a Dubai-owned company from taking control of some US port operations in an election-year repudiation of the president. The House Appropriations Committee voted by 62-2 on Wednesday to bar DP World, run by the government of Dubai in the United Arab Emirates, from holding leases or contracts at US ports.

The vote underscored widespread public opposition to the deal and Republican fears of loosing its edge on the issue of national security in November's elections. The panel's vote came as across the Capitol, Democrats clamoured for a vote on the same issue in the Senate. George Bush, the US president, has promised to veto any legislation that would stymie the deal.
Posted by: Fred || 03/09/2006 00:00 || Comments || Link || E-Mail|| [587 views] Top|| File under:
Iraq
Pak arrested for Qaeda link
US troops have arrested a Pakistani in Iraq for having alleged links to Al Qaeda, Online reported on Wednesday. The detained Pakistani, Muhammad Jehangir, a resident of Abbottabad, was serving in an Iraq-based American construction company in the area of Taji in Baghdad for the last three years. His brother Abdul Jalil told reporters on Wednesday that Jehangir sent Rs 12,000 to him through the Western Union bank in January 2006 and later went missing. He said that when the family contacted the company to ask for Jehangir, the company's director said that US intelligence agencies had arrested him because "he had sent Rs 12,000 to his brother (Jalil)".

"The company director told me that a man namely Abdul Jalil was wanted by US intelligence agencies and this was the reason that Jehangir was arrested for sending the money to me as my name is Abdul Jalil." Online reported that the Foreign Office has called an explanation from the US Embassy. However, Foreign Office Spokeswoman Tasnim Aslam told Daily Times that her office had not contacted the US Embassy so far.
Posted by: Fred || 03/09/2006 00:00 || Comments || Link || E-Mail|| [348 views] Top|| File under:
Syria-Lebanon-Iran
UN Watchdog Refers Iran To Security Council
A report on Iran's nuclear programme is being forwarded to the Security Council for it to consider possible punitive action, after a crucial meeting of the UN's nuclear watchdog in Vienna. The US says the council will debate Iran's "flagrant threats and phoney negotiations," but Iran has vowed to continue its nuclear work regardless, threatening the US with unspecified "harm and pain" for its opposition. Meanwhile, the head of the International Atomic Energy Agency (IAEA), Mohammed ElBaradei, has said there is still the chance of a settlement, urging all sides to "lower the rhetoric."

The sending of the report on Iran's nuclear programme to the UN'S top decision-making body opens a new phase in the standoff . The Security Council is expected to review the case as early as next week, but ElBaradei insisted that diplomatic efforts are still continuing. The council has the power to impose sanctions, although it is not clear that all key members would agree to do so. While admitting disappointment that a solution had not been found this week in Vienna, "I am still optimistic because all the parties involved know that there is no other option," said ElBaradei. "What we need is for everyone to keep calm and to lower the rhetoric," he added.

The debate by the UN watchdog - the International Atomic Energy Agency (IAEA) - in Vienna of the long-awaited report came amid heated accusations traded between Iran and the US. "The United States may have the power to cause harm and pain, but it is also susceptible to harm and pain," said a statement issued by Iran's delegation at the talks.

"There is full consensus on the fact that Iran must be more transparent in its cooperation with the agency," said ElBaradei at a press briefing.


What's more "transparent" than threats and bluster?
Posted by: Fred || 03/09/2006 00:00 || Comments || Link || E-Mail|| [358 views] Top|| File under:
Lebanon: International Hariri Tribunal Up And Running By June
An internatonal tribunal based either in Vienna or Geneva will be created by June to try suspects in the assassination of former Lebanese premier Rafki Hariri, a Saudi newspaper said Tuesday. The daily ash-Sharq al-Aswat cited unidentified sources close to a United Nations commission of inquiry into the Hariri case. The tribunal would cost an estimated 100 million dollars to operate and would be presided by a judge from one of three countries - Belgium, Britain or Switzerland - while the deputy head will be Lebanese, the report said. According to the Saudi daily, UN officials will name the members of the tribunal in agreement with the Lebanese authorities. UN secretary general Kofi Annan's legal affairs counselor, Nicolas Michel, is expected to visit Beirut to try to finalise the issue in the next few weeks, it said citing the sources.

In another report on Tuesday, Beirut's Daily Star, questioned whether the 100 million dollars mentioned were enough to cover the tribunal's expenses. One way travelling costs for each witness alone would amount to 3,000 dollars, the Daily Star said, estimating that many such trips are envisaged. The UN is trying to convince the EU and specifically France, Britain and Germany to foot the bill, the Lebanese newspaper said. Last Friday, two Lebanese judges, Ralph Riyashi and Shukri Sader travelled to New York for talks with Michel at the UN's headquarters in connection with the setting up of the tribunal while the UN commission head Serge Brammertz is expected to visit Damascus to arrange the questioning of some Syrian security officials implicated in Hariri's killing.
Posted by: Fred || 03/09/2006 00:00 || Comments || Link || E-Mail|| [306 views] Top|| File under:
Southeast Asia
Thai protest group calls for Singapore goods boycott
A protest movement trying to force the resignation of Thailand's Prime Minister Thaksin Shinawatra has called for a boycott of products from Singapore. The purchase of Mr Thaksin's family-run telecommunication business empire by the Singapore government investment arm Temasek sparked big demonstrations after the Prime Minister's family paid no tax on the deal.

The anti-Government protest movement operates under the name of the People's Alliance for Democracy, or PAD. Today the umbrella group published a list of 100 products or companies it says have ties to Thaksin Shinawatra and called for a consumer boycott. The list includes Singapore Airlines, several banks and beer companies as well as multinationals with ties to the prime Minister's ruling Thai Rak Thai party.

The PAD is planning another major protest in Bangkok next Tuesday to coincide with the next scheduled meeting of cabinet. Mr Thaksin says he won't resign and is preparing to fight elections on the second of April. A boycott of the poll by the three main opposition parties has created a political crisis, and led to calls for Thailand's revered King to appoint an interim prime minister.
Posted by: Fred || 03/09/2006 00:00 || Comments || Link || E-Mail|| [314 views] Top|| File under:
India-Pakistan
Security forces shell militants in North Waziristan
Security forces shelled suspected militant hideouts in North Waziristan on Wednesday after a senior government official survived an ambush on his convoy. The government's top official in North Waziristan, Zaheerul Islam, told Reuters one of his bodyguards was killed in the late Tuesday ambush as he was travelling from curfew-bound Miranshah, the main town in N Wazristan, to Peshawar. Islam said four of the attacking gunmen had been killed as his guards fought back. Later, security forces shelled suspected militant hideouts in the area. "Miscreants' hideouts were destroyed and this operation will continue," Islam said by telephone from Mir Ali.

Dozens of residents of Naurak, a village near the scene of the attack on Islam, were fleeing on Wednesday, fearing fighting between troops and militants, an AP reporter saw. Authorities using explosives demolished 10 homes of suspected militants in a village near Miranshah. The homes were empty and no one was hurt. Residents of the area said artillery fire resounded all night and more people were joining the thousands who had already fled.

Islam said security forces had on Tuesday destroyed a madrassa that had been run by a prominent militant cleric. "It appeared to be a madrassa but terrorists were being sheltered there and a lot of weapons were also found there," he said. The whereabouts of the cleric were not known.


Comes as a surprise, huh?

Two civilians died by firing from a helicopter in Miranshah on Tuesday, said Shirin Khan, a town resident. The military did not confirm the civilian deaths.

A delegation of 16 tribal elders travelled to Rawalpindi on Wednesday where they met with President Gen Pervez Musharraf. Army spokesman Gen Shaukat Sultan said the elders promised to extend "full support to the government" in evicting foreign militants and their local supporters from the tribal areas.


"Oh, yasss! Just as we always have, sahib! We shall get together some tribal lashkars and drive them into the sea!"
Posted by: Fred || 03/09/2006 00:00 || Comments || Link || E-Mail|| [361 views] Top|| File under:
Farmers shoot at team sent to destroy poppy
The assistant political agent and Khasadar Force personnel came under fire from angry farmers in Prang Ghar tehsil of Mohmand Agency on Wednesday when they tried to destroy the poppy crop of a local farmer. Farmer Mukhtadin was arrested on Monday for growing poppy and APA Ahmad Jan Afridi and tehsildar Salim Gandapur, accompanied by Khasadar Force personnel, went to destroy his poppy crop in the Yousaf Baba area on Wednesday.

However, soon after the team started destroying the crop, farmers started shooting at them. The officials and their guards left the area. The political administration later released Mukhtadin after he promised to destroy his poppy crop. Locals complain that the political administration has started the destruction of poppy without consulting them.
Posted by: Fred || 03/09/2006 00:00 || Comments || Link || E-Mail|| [349 views] Top|| File under:
Africa North
Egypt: More Muslim Brotherhood Arrests
The number of Muslim Brotherhood members arrested since last week, in the latest crackdown by the Egyptian authorities, has risen to 22. Among the latest member of the banned but tolerated group is Abdul Moneim Mahmud, 26, a leading figure in the brotherhood in the city of Alexandria. According to the movement's spokesman, Essam al-Aryan, the security forces on Tuesday made a threatening request to the parents of Mahmud to hand him over. He described this as a "new and dangerous intimidation strategy," aimed at striking the families of members.

In the past, arrests were normally made at night, with police bursting into the homes of the brotherhood members. But in recent blitzes, the security forces have stopped the Islamic militants in public places, including popular cafes in the capital, provoking fears that the authorities were taking a harsher line. In particular, Ayman Abul Ghani was arrested along with his wife when he went to collect his children from school in Nasser City on the outskirts of Cairo.
Posted by: Fred || 03/09/2006 00:00 || Comments || Link || E-Mail|| [310 views] Top|| File under:
Syria-Lebanon-Iran
Syria: Muted Celebrations Greet Baathist Takeover Anniversary
In Syria the traditional pomp, ceremony and military parades for the anniversary of the 8 March 1963 revolt that brought the Baath party to power gave way to more subdued celebrations on Wednesday. For opponents of President Bashir al-Assad's government, Wednesday marked the 43rd year of state emergency rule. According to local observers the government decided to tone down the anniversary celebrations because of Syria's difficult position in international relations.

First Syria suffered the humiliation of having to withdraw its troops from Lebanon last April ending a presence which had lasted for 30 years. Since then Damascus has been under pressure to co-operate with a UN investigation into the assassination of former Lebanese premier Rafik Hariri. Several top Syrian secutity officials have been implicated in the 14 February 2005 killing of Hariri and 20 others in a Beirut bomb blast.

It is precisely this state of affairs that obesrvers believe may push the government to ease the state of emergency restrictions, as a move to appease the government's critics both at home and abroad. This could be followed by the introduction of reforms to the country's autocratic system of government, a necessary condition if Syria is to benefit from European Union development assistance and other international aid and co-operation. Opposition groups have organised a rally for Thursday in front of the main law court buildings in Damascus to protest against human rights abuses in the country.
Posted by: Fred || 03/09/2006 00:00 || Comments || Link || E-Mail|| [305 views] Top|| File under:
Iran's Shab 3s are ordered to move every 24hrs
Iran moves its Shahab 3 units
By Ed Blanche

Reports attributed to Western intelligence services said that on 19 January the Islamic Revolutionary Guards Corps (IRGC), which controls Iran's ballistic missile forces, was ordered to change the location of its mobile Shahab 3 batteries every 24 hours as a precautionary measure.


I would bet we are watching these real close


This was apparently done, for at least two weeks, with the batteries remaining within a 35 km radius, presumably to stay within range of their command-and-control centres. These reports said that the IRGC has moved Shahab 3 units to Kermanshah and Hamadan provinces in the west of the country, with reserve batteries deployed in Fars and Isfahan provinces further east.

Iran is believed to have six operational Shahab 3 brigades, the first of which was established in July 2003. These are mainly equipped with standard variants, but with others described as 'enhanced Shahab', with ranges of 1,300 km-1,500 km and 2,000 km respectively.


It's a Janes article and I don't have a subscription sorry. Maybe someone who does can re-post? Either way sounds like the Iranians are getting worried.
Posted by: C-Low || 03/09/2006 00:00 || Comments || Link || E-Mail|| [368 views] Top|| File under:
Bangladesh
Cops set to hunt for 2 top JMB militants
Investigators are working out an operation plan to arrest the two fleeing Majlish-e-Shura members of outlawed Jama'atul Mujahideen Bangladesh (JMB) Salahuddin and Khaled Saifullah. The investigators are scrutinising the information squeezed out of JMB chief Abdur Rahman, Shura members Ataur Rahman Sunny, Abdul Awal, Hafez Mahmud and Bangla Bhai's wife Fahima Khatun for clues to trap them. Sources said Rahman has given the investigators detailed information about the JMB network, funding, connections in and outside the country and bank accounts and transactions. But they declined to disclose the information "for the sake of investigation".

JMB second-in-command Bangla Bhai, who is undergoing treatment at Bangladesh Rifles hospital for burns and bomb injuries he suffered during his capture, meantime, is recovering. Hospital sources said his bomb injuries will be cured in seven to 10 days but he would take some more time to recover from burns. Interrogators will start quizzing him only after he recovers totally, said sources, adding, no high official of Rab or BDR visited him until yesterday noon.

His wife Fahima told the investigators Bangla Bhai went to Mymensingh after the August 17 countrywide blasts and was staying there under the arrangement of Shura member Salahuddin, who was JMB in-charge of Sylhet-Mymensingh region. Bangla Bhai stayed in four hideouts before his capture from the last one at Rampur village in Muktagachha on March 6. Sources said the Task Force Interrogation Cell comprising members from police, Special Branch, National Security Intelligence, Directorate General of Forces Intelligence and Rapid Action Battalion (Rab) is interrogating the arrestees except Bangla Bhai in Uttara.
Posted by: Fred || 03/09/2006 00:00 || Comments || Link || E-Mail|| [360 views] Top|| File under:
Israel-Palestine-Jordan
Spain opens probe against Benazir
MADRID: Spain's judiciary has opened an investigation into allegations of money laundering against Benazir Bhutto, reported El Pais newspaper on Wednesday. A judge in Ontiyent, near Valencia, is investigating movements of cash opened here and other accounts that belong to Bhutto in Switzerland and the UAE, El Pais quoted a judicial source as saying. The investigation, whose existence judicial sources did not confirm, reportedly followed a denunciation of Bhutto by Pakistan's legal authorities.
Posted by: Fred || 03/09/2006 00:00 || Comments || Link || E-Mail|| [310 views] Top|| File under:
Middle East: Abbas To Meet With Austrian Chancellor Next Week
Embattled Palestinian Authority president Mahmoud Abbas is scheduled to visit Austria next week Tuesday for talks with Austrian chancellor Wolfgang Schuessel, who currently holds the rotating European Union presidency. After the meeting, Abbas - who is facing opposition from the new Hamas-dominated Palestinian parliament - his powers to appoint constitutional court members were repealed on Monday - will travel to Strasbourg for talks with members of the European Parliament.
Posted by: Fred || 03/09/2006 00:00 || Comments || Link || E-Mail|| [306 views] Top|| File under:
Abbas endorses Olmert in March 28 polls
ROME: Palestinian President Mahmoud Abbas said he endorses Israel's acting Prime Minister Ehud Olmert in elections this month. In an interview published Wednesday in Italian daily Corriere della Sera, Abbas said that Olmert's victory would be a positive outcome for the March 28 national balloting. "We'll respect the will of the Israeli people," he told the paper, adding, "I hope Olmert wins."

"I know him well. I believe that with him we could work in a productive way," said Abbas, who is widely known as Abu Mazen.
Posted by: Fred || 03/09/2006 00:00 || Comments || Link || E-Mail|| [327 views] Top|| File under:
Terror Networks
Osama Bin Laden will never surrender, says ex-jihadi
A Saudi Muslim scholar who spent years with Arab jihadis in Afghanistan said he knows Osama bin Laden well and that the Al Qaeda leader would never surrender, according to a report published Wednesday. "He will never surrender because he seeks death and yearns for it," said Musa al-Qorni in an interview with Saudi-owned pan-Arab newspaper Al-Hayat.

He added that he believed bin Laden, the mastermind of the September 11, 2001 attacks against the United States, is at present under the sway of the "Egyptian jihad group" led by Al Qaeda's second-in-command Ayman al-Zawahiri and acts according to its plans. Qorni said he and others tried to convince bin Laden when he was in Sudan in the mid-1990s to come back to Saudi Arabia and "lead a normal life", but that the Saudi-born militant snubbed them and returned to Afghanistan.


I was thinking about this very subject yesterday, and started to write on it. Naturally, with such an interesting idea, I was interrupted and couldn't get back to it.

I think we've seen enough ferocious bad guyz by now to have a pretty good statistical feel for their actions when cornered. Some are assisted from the gene pool without being given the opportunity to demonstrate their "yearning for death," notably by being helizapped, so they can be dropped from the equation. Udai and Qusay fought it out to the bitter end. In Soddy Arabia they tend to shoot it out to the bitter end — one wonders, in fact, if they're given a choice in the matter.

But Sammy was found cowering in the receiving end of an outhouse and gave up. Abu Zubaydah was wounded and gave up. Khalid Sheikh Mohammad was captured in his underwear. Ramzi bin al-Shibh let the minions do the shooting, then gave up. Abdur Rehman gave up, complaining that his human rights had been violated when RAB turned off the water. Bangla Bhai managed to set fire to himself, but then he gave up. Abu Faraj al-Libbi? Captured. Mustafa Setmarian Nasar, ditto. Abd al-Hadi al-Iraqi, captured. Hambali, captured. Hassan Ghul, captured. Mohammed Naeem Noor Khan, captured. Ahmed Khalfan Ghailani ("Foopy"), also captured. Louai Sakra, captured.

Are we getting the impression that "You'll never take me alive, coppers!" only applies to the lower ranks? I think that when Binny's finally cornered his feet will turn out to be the same fine grade of clay as Sammy's. Same with Zawahiri, and same with Zarqawi. You heard read it here first.
Posted by: Fred || 03/09/2006 00:00 || Comments || Link || E-Mail|| [505 views] Top|| File under:
Bangladesh
Bangla Bank, cops clueless about militants' funding sources
Two visiting US Treasury Department intelligence experts are assisting Bangladesh in detecting and routing sources and channels of funds to the Islamist militants. US Treasury Department's Financial Crimes Enforcement Network (FinCEN) Senior Research Analyst Mary Jo Melancon and Senior Intelligence Research Specialist Kristen J King, who arrived here last week, have already sat with Bangladesh Bank (BB) officials on Monday and Tuesday.

Today they will illustrate and orient a select group of police, judicial, customs and central bank officials to how FinCEN operates to safeguard the US financial system from abuses and crimes like terrorist financing and money laundering, BB sources said. The Washington-Dhaka high-level cooperation to clip the wings of the Islamist terrors comes concurrently with the recent captures of the top two JMB masterminds and the government's inability so far to unearth the sources and ways of their funds. While Melancon and King were discussing strategies with BB officials to detect and prevent terror financing on Tuesday, the foreign minister was briefing the foreign envoys on the situation following the arrests of JMB supremo Abdur Rahman and his second-in-command Bangla Bhai.
Posted by: Fred || 03/09/2006 00:00 || Comments || Link || E-Mail|| [319 views] Top|| File under:
Fifth Column
Cuban women dub US anti-Iraq war activist 'Mother Courage'
HAVANA: The Federation of Cuban Mothers on Tuesday expressed support of US activist Cindy Sheehan who lost a son in Iraq and campaigns against the US war there. "We send all our support to 'Mother Courage,'" upon learning of her arrest (Monday) as she protested outside her country's UN mission," Sonia Beretervide, of the federation, told the official National Information Agency.
Posted by: Fred || 03/09/2006 00:00 || Comments || Link || E-Mail|| [468 views] Top|| File under:
Bangladesh
2,000 Muslim Men Protest Against Acid Attacks

About 2,000 men marched in Bangladesh's capital ahead of Wednesday's marking of International Women's Day to protest against acid attacks that permanently disfigure many women each year, organizers said. The protesters, including celebrities, teachers and students, carried placards and banners reading "Stop acid violence, respect women's rights" and "Throwing acid is a heinous crime." Dozens of female acid victims accompanied the marchers during Tuesday's protest.

"I urge all to stand by us so we can fight against such crimes," said Shirin Akter, 18, who was attacked by her spurned lover two years ago. "I am struggling hard to stand from the ruins of my devastated life. I wish no other woman becomes a victim like me."

A total of 268 people, mostly women, were attacked with acid last year in Bangladesh, a male-dominated, traditional society, according to the Acid Survivors' Foundation, which sponsored the rally. "We believe without men's active participation we will not be able to eliminate such heinous crimes," said Monira Rahman, spokeswoman for the foundation.

Most of the victims are women attacked by spurned lovers, but recently more men and children are being splashed with flesh-burning, agonizingly painful sulfuric acid in family arguments or disputes over property, Rahman told reporters.

The number of acid attacks has declined in the past few years, but they are still a serious threat to women, who comprise 75 percent of the victims, Rahman said. In 2002, 485 women were victims of acid attacks, while 420 cases were reported in 2003 and 322 in 2004, according to the foundation's statistics.

Rahman said legislation alone has not been able to contain the violence. Current laws allow a maximum penalty of death for attackers, she said. But read the next paragraph for a typical sentence.

On Tuesday, a court in southern Bangladesh sentenced a man to life in prison and fined him 100,000 takas (US$1,470; euro1,233) for throwing acid at a 13-year old girl, the United News of Bangladesh agency reported. The money will be given to the victim as compensation, it said. Zakir Hossain was found guilty by the court in Bhola district of throwing acid at the girl last year after she rejected his proposal to start a love affair, the report said. The area is 104 kilometers (65 miles) south of Dhaka.

"I am really shocked seeing the depth of such a serious social problem," Ramendu Majumder, a prominent actor, told the rally. "On behalf of all men, I want to pledge here to work for an end to the acid violence."

The foundation plans to organize similar rallies Wednesday in five district headquarters, while four partner organizations will hold rallies in 22 towns, Rahman said. Bangladesh's constitution guarantees equal rights for women. The prime minister and main opposition leader of the Muslim-majority country are women, but females are regularly subjected to abuse, human rights groups say.
Yeah, 2000 is a drop in the bucket, but we need to fan this spark of decency before it's trampled under the cloven hoof of Islamism.

Oh, and thanks for getting highlighting to show in Preview.

Posted by: Jackal || 03/09/2006 00:00 || Comments || Link || E-Mail|| [300 views] Top|| File under:
Who's in the News
90
[untagged]
Bookmark
E-Mail Me
The Classics
The O Club
Rantburg Store
Comments Spam
The Bloids
The Never-ending Story
Thugburg
RSS Links
Gulf War I
The Way We Were
Bio
Sink Trap
Alzheimer's Association
Day by Day
Counterterrorism
Hair Through the Ages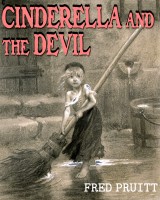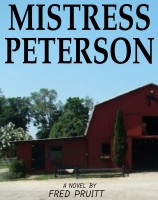 On Sale now!


A multi-volume chronology and reference guide set detailing three years of the Mexican Drug War between 2010 and 2012.

Rantburg.com and borderlandbeat.com correspondent and author Chris Covert presents his first non-fiction work detailing the drug and gang related violence in Mexico.

Chris gives us Mexican press dispatches of drug and gang war violence over three years, presented in a multi volume set intended to chronicle the death, violence and mayhem which has dominated Mexico for six years.
Click here for more information


Meet the Mods
In no particular order...


Steve White
Seafarious
Pappy
lotp
Scooter McGruder
john frum
tu3031
badanov
sherry
ryuge
GolfBravoUSMC
Bright Pebbles
trailing wife
Gloria
Fred
Besoeker
Glenmore
Frank G
3dc
Skidmark
Alaska Paul



Better than the average link...



Rantburg was assembled from recycled algorithms in the United States of America. No trees were destroyed in the production of this weblog. We did hurt some, though. Sorry.
3.236.126.69