India-Pakistan
Bus travel from Lahore, Pakistan to New Delhi, India terminated
[Jerusalem Post] Pakistan said on Saturday it had canceled a bus linking Lahore with India's capital New Delhi, the last remaining public transport link between the neighbors divided by a dispute over the Kashmir region.

Islamabad reacted with fury this week after India revoked the special status for the portion of Kashmir that it controls, calling the action illegal, a claim New Delhi denies.

Pakistan has already cut two rail links, suspended bilateral trade and expelled India's ambassador, all part of what it called a diplomatic effort to protest against the decision.

Arshad Ali, tourism officer at Pakistan Tourism Development Corporation that runs the Pakistan leg of the journey, told Reuters the government had issued directives that meant the bus, that departs Lahore six days a week at 0600 local time, was suspended from Saturday onwards.
Posted by: Besoeker || 08/10/2019 13:08 || Comments || Link || E-Mail|| [108 views] Top|| File under:
Home Front: Politix
Jeffrey Epstein dead in Arkancide
They got to him
[NY Post] Convicted pedophile Jeffrey Epstein is dead of an apparent suicide, law enforcement sources said Saturday.


I ask you, who could have seen this one coming ?


A gurney carrying a man who looked like Epstein was wheeled out of the Manhattan Correctional Center around 7:30 a.m. The ambulance went to Fort Marcy Park New York Downtown Hospital.

The incident comes two weeks after Epstein, 66, was placed on suicide watch after he was found nearly unconscious in his cell with injuries to his neck.


Who here had August 10th in the dead pool?
Posted by: Frank G || 08/10/2019 09:15 || Comments || Link || E-Mail|| [1000 views] Top|| File under:
-Short Attention Span Theater-
The Greatest War Movie Ever Made
[National Review] The second-to-last comment made by Colonel Walter E. Kurtz is this: "Their commanders won't allow them to write 'F***' on their airplanes because it's obscene." In Apocalypse Now we've seen a cavalry officer wipe out a village and call in a napalm strike to make a beach safe for surfing. We've seen the hero of the piece fatally shoot a badly wounded woman because he doesn't want the hassle of bringing her to a hospital. Kurtz lives in an infernal empire of rotting corpses and severed heads. Words are obscene? War is obscene. Maybe one war in particular.

Regardless of whether that assertion is true, Apocalypse Now is a vision of fierce but controlled passion, grotesque and beautiful. If it ended at the 45-minute mark, after Colonel Kilgore extols the fragrance of a.m. napalm, it would still be the dean of all war movies, the sharpest and most haunting.

Apocalypse Now is returning to theaters for one night, August 15, exactly 40 years after its original release, and then being reissued in a "final cut" DVD. The original version ran 153 minutes, but after movie nerds started enthusing about the supposedly superior version containing "lost footage," director Francis Ford Coppola delivered the sprawling Apocalypse Now Redux in 2002. He now says that version was "a little too long" at three hours and 22 minutes. Wrong: it was way too long. The "final cut" version is three hours and three minutes, and although some of the restored material is interesting, none of it is essential. The best cut remains the first theatrical release.
Posted by: Besoeker || 08/10/2019 07:31 || Comments || Link || E-Mail|| [413 views] Top|| File under:
Terror Networks
Islamic State wages desert-based insurgency in Iraq and Syria
[Long Wars Journal] The Islamic State is far from dead in Iraq and Syria. Despite losing its physical caliphate, the group maintained enough manpower and resources to continue waging an insurgency in both countries. And America's partners and allies may not have adequate resources to finish off or contain the jihadist menace, as they "struggle" to hold territory liberated from the so-called caliphate's grip.

These are just come of the conclusions found in a newly released inspector general report submitted to the US Congress and published online.

The US-led coalition, Combined Joint Task Force ‐ Operation Inherent Resolve (CJTF-OIR), reports that "ISIS has been able to regroup and sustain operations in Iraq and Syria."

One reason is that both the Iraqi Security Forces (ISF) and the Syrian Democratic Forces (SDF) "remain unable to sustain long-term operations, conduct multiple operations simultaneously, or hold territory that they have cleared of ISIS militants."

The US military has had a small presence in Syria. On President Trump's orders, the US withdrew some of those forces. The total number of American soldiers in Iraq and Syria isn't clear, as those figures are contained in the classified portion of the inspector general's report. But the partial withdrawal has already hurt the ability of the SDF to carry on the fight.

CJTF-OIR told the inspector general that the "drawdown decreased the amount of resources and support available to these Syrian partner forces at a time when they need additional reinforcing for counterinsurgency operations against ISIS." Local forces "require much more training and equipment now than during the operations to defeat ISIS territorially," CJTF-OIR said, explaining that stabilization operations and "ground-focused, human-based intelligence" are required "to confront ISIS insurgents effectively."

THE ISLAMIC STATE'S THREE-PART STRATEGY
While the US has been pulling back, the Islamic State (ISIS) has moved forward with its plan to continue waging guerrilla warfare.

ISIS describes its "overarching strategy" for its "desert-based insurgency" as consisting of three parts: "sahara" (desert), "sahwat" (meaning awakenings ‐ a derogatory reference to any Sunni Muslims who oppose the group), and "sawlat" ("hit-and-run operations"). This is according to CJTF-OIR, which submitted responses to the inspector general office's questions.

Therefore, whereas the Islamic State had once proclaimed that is territorial caliphate was "remaining and expanding," the group quickly returned to its insurgent roots after losing its turf, conducting guerrilla-style warfare against all of its enemies in the region.
Posted by: Besoeker || 08/10/2019 07:03 || Comments || Link || E-Mail|| [121 views] Top|| File under: Islamic State
Home Front: WoT
Iranian woman pleads guilty in Minnesota in tech smuggling case
An Iranian woman in Minnesota on Friday pleaded guilty to charges that she stole technology from U.S.-based companies -- tech that was then exported to Iran through a fake company in violation of U.S. law and international sanctions.

Negar Ghodskani, 40, and others established a front company in Malaysia to illegally obtain restricted technology from companies in Minnesota and Massachusetts, federal prosecutors said.

Ghodskani was indicted in 2015 in Minnesota and arrested two years later in Australia, becoming the subject of a long extradition fight. She entered her plea before U.S. District Judge Joan Ericksen in Minneapolis.

Her attorney, Robert Richman, said she accepted the plea agreement "because she wanted to accept responsibility and be sentenced." He said the toll of the long legal tussle was why Ghodskani decided to stop resisting extradition, having arrived in the U.S. last month.

Ghodskani worked for Fana Moj, a Tehran-based company that specializes in broadcast and microwave communications equipment, and supplies microwave radio systems and wireless broadband service in Iran.

Prosecutors said Ghodskani and others established Green Wave Telecommunication in Kuala Lumpur, Malaysia, as a front for buying restricted equipment and unlawfully reshipping it to Tehran. The Treasury Department put Fana Moj on a list of banned companies in 2017 of providing support to the powerful Iranian Revolutionary Guard.
Posted by: Woodrow || 08/10/2019 06:36 || Comments || Link || E-Mail|| [160 views] Top|| File under: Govt of Iran
Home Front: Politix
Biden Clarifies: 'I Like All Races, Even The Bad Ones'
[Babylon Bee] WASHINGTON, D.C.‐Joe Biden has apologized for his recent seemingly racist comment, where he said that poor kids are sometimes as smart as white kids.

"Everyone who knows me knows I'm not a racist," said Biden. "I even have a black friend, Barry. Smart, articulate guy."

Aides were then seen signaling him to stop talking, but Biden pushed on.

"Rest assured," Biden said. "I like all races, even the bad ones."

Aides threw up their hands in exasperation.

"What? What'd I say?"

Media immediately jumped all over Biden's comments, responding to his horrifying gaffe by calling on President Trump to resign.


Posted by: Besoeker || 08/10/2019 03:00 || Comments || Link || E-Mail|| [372 views] Top|| File under:
Olde Tyme Religion
A step-by-step guide to Hajj
[Aljazeera] Millions of Muslims from around the world gather annually in Mecca in anticipation of Hajj - the Muslim pilgrimage, which follows the actions of the Prophet Muhammad 1,377 years ago.

Taking part in the pilgrimage at least once in one's lifetime is a major obligation for all able-bodied Muslims of financial means, and between two and three million people participate in the six-day ritual every year.

Hajj occurs in the 12th month of the Islamic lunar calendar, called Dhul-Hijjah, between the eighth and 13th days of the month.

While the specific rituals carried out by Muslims today date back to the Prophet Muhammad's "farewell pilgrimage" in 632 AD, travelling to Mecca was a sacred annual rite for Arabian tribes centuries before the advent of Islam.

According to Islamic tradition, the Kaaba - a black silk-clad stone structure at the heart of the Grand Mosque in Mecca - was built by the Prophet Abraham in biblical times.

Hajj is, put simply, complex. There are several different ways of performing it, and numerous schools of Islamic thought, between which lie many scholarly differences. Here is a breakdown of the steps included in performing hajj.
Posted by: Besoeker || 08/10/2019 02:52 || Comments || Link || E-Mail|| [149 views] Top|| File under:
Europe
Germany Mulls 'Meat Tax' to Combat Climate Change
[LI] German Chancellor Angela Merkel's ruling Christian Democratic party (CDU) has supported plans to raise meat prices to fight climate change.

The meat tax, initially proposed by the Social Democrats (SPD) and the Green Party, will sharply increase the prices of meat products by raising the tax rate from the current rate of 7 percent to 19 percent.

High prices will reduce carbon emissions by forcing Germans to cut on their meat consumption, top lawmakers believe. The move backed by German Agriculture Minister Julia Klöckner is part of a broader green agenda to fight climate change. Last month, the country's Environment Minister Svenja Schulze proposed a carbon tax on German household to cut emissions.

The meat tax will hit poor German households the hardest. "More expensive meat might, in theory, reduce those numbers as some people cut their consumption to save money," Reuters news agency concluded.

The radical proposal comes at a time when poverty is at its highest since the unification of Germany in 1990. Over 15 million Germans, roughly 20 percent of the population, "aren't earning enough to pay their bills or adequately heat their homes," a 2018 government study showed.

The German public broadcaster Deutsche Welle reported:
Posted by: Besoeker || 08/10/2019 02:14 || Comments || Link || E-Mail|| [356 views] Top|| File under:
-Signs, Portents, and the Weather-
Finnish Scientists: Effect of human activity on climate change insignificant
[Helsinki Times] A new paper published by researchers form the University of Turku in Finland suggests that even though observed changes in the climate are real, the effects of human activity on these changes are insignificant. The team suggests that the idea of man made climate change is a mere miscalculation or skewing the formulas by the Intergovernmental Panel on Climate Change (IPCC).

Jyrki Kauppinen and Pekka Malmi, from the Department of Physics and Astronomy, University of Turku, in their paper published on 29th June 2019 claim to prove that the "GCM-models used in IPCC report AR5 fail to calculate the influences of the low cloud cover changes on the global temperature. That is why those models give a very small natural temperature change leaving a very large change for the contribution of the green house gases in the observed temperature."

Thus, in order to come to the results matching the actual climate change the IPCC has to "use a very large sensitivity to compensate a too small natural component. Further they have to leave out the strong negative feedback due to the clouds in order to magnify the sensitivity." In addition, Kauppinen and Malmi claim that their paper proves that "the changes in the low cloud cover fraction practically control the global temperature."
Posted by: Besoeker || 08/10/2019 02:05 || Comments || Link || E-Mail|| [186 views] Top|| File under:
Home Front: Politix
NAACP Official Calls for DOJ to 'Infiltrate' White Supremacist Organizations and 'Prosecute'
WASHINGTON -- Sherrilyn Ifill, president and director-counsel of the NAACP Legal Defense and Educational Fund, called on the U.S. Department of Justice to "investigate, infiltrate where necessary and prosecute white supremacist violent organizations" in the U.S.


Gwen Ifill's cousin


"They'll do it in a minute for any other kind of organization but they won't do it for these and we need that," Ifill said during a rally outside of the White House on Tuesday with progressive organizations in favor of gun control. "We need gun legislation. We need McConnell to let those bills come to the floor. We need legislation to protect our elections from Russian and other foreign interference. We need the Attorney General to articulate a plan to deal with white supremacist violence to protect the people in this country and we demand it."

Ifill called on liberal activists to "press" their local, state and federal representatives to take action on gun control in the aftermath of the El Paso and Dayton shootings.


Posted by: Besoeker || 08/10/2019 01:58 || Comments || Link || E-Mail|| [206 views] Top|| File under:
-Lurid Crime Tales-
FBI Can't Unlock Dayton Shooter's Phone
[Breitbart] The FBI is unable to access Connor Betts's mobile phone, according to a Thursday-published report at the Hill citing "two sources."

Betts, a supporter of socialism and Sen. Elizabeth Warren (D-MA), murdered nine people and wounded 27 others in a mass shooting attack in Dayton, Ohio.

It may take months or years to access data on Betts's phone if the murderer used a PIN between six and eight digits, according to FBI Deputy Director David Bowdich. Bowdich reportedly informed House Democrats via conference call on Wednesday that the FBI "can't unlock" Betts's phone, adding, "We don't know when we are going to get into the phone."



Related: Dayton shooter had an obsession with violence and mass shootings, police say
Posted by: Besoeker || 08/10/2019 01:25 || Comments || Link || E-Mail|| [482 views] Top|| File under:
Israel-Palestine-Jordan
IDF units Raid Palestinian Village Near Qalqilya
[Jpost] Paleostinian social media reported on Friday night that IDF units searched houses in Kfar Qaddum near the city of Qalqilya.

Israeli security forces had been searching for the killers of 19-year-old Dvir Sorek since his body was found on Thursday morning.
Posted by: trailing wife || 08/10/2019 01:17 || Comments || Link || E-Mail|| [105 views] Top|| File under:
Home Front: WoT
U.S. verdict: seizure of Iran-linked Manhattan skyscraper overturned
[Jpost] A jury verdict allowing the US government to seize a midtown Manhattan office tower that it said was effectively controlled by Iran

...a theocratic Shiite state divided among the Medes, the Persians, and the (Arab) Elamites. Formerly a fairly civilized nation ruled by a Shah, it became a victim of Islamic revolution in 1979. The nation is today noted for spontaneously taking over other countries' embassies, maintaining whorehouses run by clergymen, involvement in international drug trafficking, and financing sock puppet militias to extend the regime's influence. The word Iran is a cognate form of Aryan, the abbreviation IRGC is a cognate form of Stürmabteilung (or SA), the term Supreme Guide is a cognate form of either Shah or Führer or maybe both, and they hate Jews Zionists Jews. Their economy is based on the production of oil and vitriol...
was thrown out on Friday by a federal appeals court, which cited several errors by the trial judge.

The 3-0 decision by the 2nd US Circuit Court of Appeals in Manhattan is a defeat for the Department of Justice, which went to trial hoping to sell the 36-story building at 650 Fifth Avenue, perhaps for close to $1 billion, and distribute proceeds to victims of bombings and other attacks linked to Iran.

Jurors had found in June 2017 that the nonprofit Alavi Foundation, which had a 60% stake in the partnership that owned the building, violated US sanctions imposed against Iran in 1995 because it knew that the 40% owner, Assa Corp, was a front for an Iranian state-owned lender, Bank Melli.

But in Friday's decision, Circuit Judge Richard Wesley faulted trial judge Katherine Forrest, who is now in private practice, for "a troubling pattern of errors on relatively straightforward issues."

Wesley said these included admitting videotapes of former Alavi board members repeatedly invoking their constitutional right against self-incrimination, and refusing to let Alavi gather evidence to show the government sued too late.

"If this case returns to trial, a properly informed jury may or may not find for the government - a topic on which we have no opinion," Wesley wrote. "But getting to any outcome requires a fair and procedurally adequate process, something that has been lacking in this case. There are no shortcuts in the rule of law."

Separately, the same appeals court panel set aside Forrest's 155-page opinion, which followed a non-jury trial, in favor of victims of alleged terrorist attacks linked to Iran, who sought damages from Alavi and the partnership, 650 Fifth Avenue Co.

The court said victims could pursue some claims in a retrial, but not others because the partnership was not a "foreign state," as Forrest had wrongly concluded.

A

front man

for US Attorney Geoffrey Berman in Manhattan, whose office represented the government, declined to comment.

"We are obviously pleased," Alavi's lawyers Daniel Ruzumna and John Gleeson said in a joint statement. "All we have ever wanted and asked for is a fair shake."

A lawyer for attack victims did not immediately respond to requests for comment.

Mohammad Reza Pahlavi, then the Shah of Iran, founded Alavi in 1973 as the Pahlavi Foundation. Its mission includes the promotion of Persian culture, including Islamic studies, in the United States.
The cases are In re: 650 Fifth Avenue and Related Properties, 2nd US Circuit Court of Appeals, No. 17-3258; and Havlish et al v 650 Fifth Avenue Co in the same court, No. 17-3278.

Posted by: trailing wife || 08/10/2019 01:17 || Comments || Link || E-Mail|| [196 views] Top|| File under: Govt of Iran
China-Japan-Koreas
N.Korea Fires Two Projectiles Into Sea Off Eastern Coast
[Jpost] North Korea

...hereditary Communist monarchy distinguished by its truculence and periodic acts of violence. Distinguishing features include Songun (Army First) policy, which involves feeding the army before anyone but the Dear Leadership, and Juche, which is Kim Jong Il's personal interpretation of Marxism-Leninism, which he told everybody was brilliant. In 1950 the industrialized North invaded agrarian South Korea. Twenty-one countries of the United Nations eventually contributed to the UN force opposing the invasion, with the United States providing around 90% of the military personnel. Seventy years later the economic results are in and it doesn't look good for Juche...
fired two unidentified projectiles into the sea off its eastern coast on Saturday, the Yonhap news agency said, citing South Korea's military.

South Korea's Joint Chiefs of Staff could not be immediately reached for comment.

Posted by: trailing wife || 08/10/2019 01:11 || Comments || Link || E-Mail|| [113 views] Top|| File under: Commies
Europe
Spend more on defense or we move troops to Poland, U.S. envoy tells Germany
[Jpost] An envoy of U.S. President Donald Trump
...Oh, noze! Not him!...
suggested on Friday that Chancellor Angela Merkel
...chancellor of Germany and the impetus behind Germany's remarkably ill-starred immigration program. Merkel used to be referred to by Germans as Mom. Now they make faces at her for inundating the country with Moslem colonists...
's unwillingness to boost defense spending might give the United States no choice but to move American troops stationed in Germany to Poland.

The comments by Richard Grenell, the U.S. ambassador to Germany, signal Trump's impatience with Merkel's failure to raise defense spending to 2% of economic output as mandated by the NATO


...the North Atlantic Treaty Organization. It's headquartered in Belgium. That sez it all....


military alliance.

"It is offensive to assume that the U.S. taxpayers continue to pay for more than 50,000 Americans in Germany but the Germans get to spend their (budget) surplus on domestic programs," Grenell told the dpa news agency.

Germany's fiscal plans foresee the defense budget of NATO's second-largest member rising to 1.37% of output next year before falling to 1.24% in 2023.

Eastern Europe
...the land mass occupying the space between the English Channel and the Urals, also known as Moslem Lebensraum...
an countries like Poland and Latvia, fearful of Russia after it annexed Crimea from Ukraine in 2014, have raised their military spending to the 2% target, drawing praise from Trump who wants Germany to do the same.

U.S. complaints about Germany's defense spending pre-date Trump but relations with the United States have deteriorated since he became president.

The two allies do not see eye-to-eye on a range of issues, including Iran, trade tariffs and the NordStream 2 gas pipeline from Russia to Germany.

Trump said in June he would deploy 1,000 U.S. troops from Germany to Poland, which sees the measure as deterrence against possible aggression from Russia.

Georgette Mosbacher, U.S. ambassador to Poland, has made a similar criticism of Germany's reluctance to commit more financial resources to NATO.

"Poland meets its 2% of GDP spending obligation towards NATO. Germany does not. We would welcome American troops in Germany to come to Poland," she wrote on Twitter on Thursday.

The United States has more than 33,000 soldiers in Germany and an additional 17,000 U.S. civilian employees to support them. It is believed the United States also has nuclear warheads in Germany.

"President Trump is right and Georgette Mosbacher is right," Grenell told dpa. "Multiple presidents have asked Europe's largest economy to pay for its own defense. This request has been made over many years and by many presidents."

Grenell added that the United States must react if Germany continues to ignore Trump's demand to boost defense spending.

Trump travels to

La Belle France

this month for the G7 summit where Iran

...a theocratic Shiite state divided among the Medes, the Persians, and the (Arab) Elamites. Formerly a fairly civilized nation ruled by a Shah, it became a victim of Islamic revolution in 1979. The nation is today noted for spontaneously taking over other countries' embassies, maintaining whorehouses run by clergymen, involvement in international drug trafficking, and financing sock puppet militias to extend the regime's influence. The word Iran is a cognate form of Aryan, the abbreviation IRGC is a cognate form of Stürmabteilung (or SA), the term Supreme Guide is a cognate form of either Shah or Führer or maybe both, and they hate Jews Zionists Jews. Their economy is based on the production of oil and vitriol...
will be a major topic. Trump will also visit Poland and Denmark.

Grenell earlier this month criticized Germany for showing reluctance to join a planned U.S. naval mission in the Strait of Hormuz, close to Iran.

Posted by: trailing wife || 08/10/2019 01:09 || Comments || Link || E-Mail|| [279 views] Top|| File under:
Africa Horn
Somalia says blind female suicide bomber killed Mogadishu mayor
[Jpost] The

jacket wallah

who killed the mayor of Mogadishu and six other people last month was a blind, female employee of the municipal government who was assisted by a fellow worker, Somalia's internal security ministry said on Friday.

The al Qaeda-linked Islamist

krazed killer

group al-Shabaab

...... al-Qaeda's tentacle in East Africa...
, which aims to topple Somalia's U.N.-backed government,

grabbed credit

for the July 24 attack in the Somali capital.

Mayor Abdirahman Omar Osman, who previously served for a spell as a Labour Party councilor in London, died of his wounds a week later in Qatar

...an emirate on the east coast of the Arabian Peninsula. It sits on some really productive gas and oil deposits, which produces the highest per capita income in the world. They piss it all away on religion, financing the Moslem Brotherhood and several al-Qaeda affiliates. Home of nutbag holy manYusuf al-Qaradawi...
where he was hospitalized.

"Preliminary findings show a female who worked in the local government blew herself up herself with the help of another female, who... also worked at the local government," the security ministry said in a statement carried on the state news agency.

It was al-Shabaab's first known use of a disabled person as a suicide bomber and the statement suggested the bomber used her blindness to get past security and reach the mayor's offices.

The whereabouts of the blind woman's co-worker, who the ministry said was also a woman and helped her carry out the attack, was not known.

A month before the bombing, the two women took leaves of absence from work, the ministry statement said, and visited an area of Somalia controlled by al-Shabaab.

"The female bomber was disabled (blind). She misused the opportunity and acted with enmity against the bosses and the people she worked with," the ministry statement said.

Osman fled as a refugee to

Britannia

after civil war erupted in Somalia in 1991, earned a master's degree, became a naturalized citizen and worked in the housing department in the London borough of Ealing.

He subsequently returned to Somalia to help rebuild his war-torn, homeland in the Horn of Africa.
Posted by: trailing wife || 08/10/2019 01:09 || Comments || Link || E-Mail|| [204 views] Top|| File under: al-Shabaab (AQ)
Iraq
Detroit man dies after being deported to Iraq
[Jpost] Jimmy Aldaoud moved to the US as a child and lived most of his life in Detroit, Michigan.

Jimmy Aldaoud, 41, died after being deported from the US not being able to obtain insulin to treat his diabetes, according to his immigration lawyer.

Edward Bajoka, the immigration attorney, said that Aldaoud had never been to Iraq and did not speak Arabic.

He was deported in June, after a crackdown on Iraqi immigrants colonists with criminal records went into effect in the US.

Aldaoud had been convicted 20 times over 20 years ‐ including for assault with a dangerous weapon, domestic violence and home invasion, according to U.S. Immigration and Customs Enforcement (ICE).


Not exactly the angel in white he's been painted by the Human Rights types...

He was born in Greece. Human Rights Watch has called his death a "shocking but unpredictable result of cruel US immigration policies."

The Aldaoud family is now looking into taking legal action.

ICE claims that he was given enough medicine to ensure that his health would be maintained while he was being deported.
Posted by: trailing wife || 08/10/2019 01:07 || Comments || Link || E-Mail|| [176 views] Top|| File under:
Home Front: WoT
Iranian woman pleads guilty in Minnesota in tech smuggling case
[IsraelTimes] Prosecutors say Negar Ghodskani established front company in Malaysia to illegally obtain restricted technology from US firms.

An Iranian woman has pleaded guilty in Minnesota to conspiring to facilitate the illegal export of technology from the US to Iran.

Forty-year-old Negar Ghodskani entered her plea Friday before US District Judge Joan Ericksen in Minneapolis. Ghodskani was indicted in 2015 in Minnesota and arrested in Australia in 2017, where she became the subject of a long extradition fight.
Continued on Page 49
Posted by: trailing wife || 08/10/2019 00:33 || Comments || Link || E-Mail|| [178 views] Top|| File under: Govt of Iran
Israel-Palestine-Jordan
Waqf calls for mass prayers at Temple Mount to stop Jews visiting on Tisha B'av
[IsraelTimes] Islamic body wants other Jerusalem mosques to shut Sunday in bid to boost attendance at al-Aqsa; Jewish day of mourning this year coincides with

Moslem

Eid al-Adha holiday.

The

Moslem

religious body that manages the al-Aqsa Mosque on the Temple Mount in Jerusalem's Old City has called for all other mosques in the area to shut Sunday to boost attendance at the flash point holy site in order to block Jewish visitors from going there on Tisha B'Av.

Sunday marks the start of Eid al-Adha, an Islamic holiday commemorating the end of the annual hajj pilgrimage to Mecca, as well as the Koranic story of Abraham's willingness to sacrifice his son Ishmael. This year, the start of Eid al-Adha coincides with the Jewish fast day of Tisha B'Av, when Jews mourn the destruction of the temples and other disasters in Jewish history.

In a letter Friday, the

Moslem

Waqf trust, which oversees the site, called for the closure of all mosques in Jerusalem on Sunday except for the al-Aqsa Mosque on the Temple Mount, where it said all prayers should be held.

In a statement, Grand Mufti of Jerusalem Mohammed Hussein, former grand mufti of Jerusalem Ekrima Sabri and senior Waqf official Abdel Azeem Sahlab announced that "all mosques in Jerusalem will be closed and that blessed Eid al-Adha prayers will take place in the blessed al-Aqsa Mosque."

They said the move comes in response to the Israel Police's decision to "evaluate" whether to allow Jews on the Temple Mount on Sunday. "The people of Jerusalem and its surroundings will stand together in the face of the ambitions of the settlers," they added.

Police were set to discuss over the weekend whether to allow Jews to visit the Temple Mount on Sunday. A police

front man

confirmed that security forces would assess whether to all permit "visitors," including Jews, on the Temple Mount, without providing further details.

Bassem Abu Labda, a Waqf official, said in a phone call that Israel would be "wise" to bar Jews from the Temple Mount on Sunday.

Israeli authorities traditionally close the Temple Mount to non-

Moslem

s during Islamic holidays, though in June police allowed Jewish visitors onto the site on Jerusalem Day, which fell this year during the final 10 days of Ramadan.

Hundreds of Paleostinians clashed with police at the holy site to protest the entry of Jews on Jerusalem Day, which marks Israel's unification of the city after capturing East Jerusalem and the Old City from Jordan in the 1967 Six Day War.
Posted by: trailing wife || 08/10/2019 00:15 || Comments || Link || E-Mail|| [229 views] Top|| File under:
Army reportedly nabs a suspect in deadly West Bank stabbing attack
[IsraelTimes] Soldiers also said to confiscate car of Beit Fajjar resident over suspicions it was used in Dvir Sorek's murder; IDF says hunt for

Lions of Islam

ongoing.

Israeli security forces reportedly arrested a suspect on Friday during searches for the killers of Dvir Sorek in a stabbing attack in the West Bank, according to Paleostinian reports.

Soldiers also reportedly confiscated the car of a suspect, a resident of the Paleostinian village of Beit Fajjar, over suspicions it was used in Wednesday's attack.

Paleostinian media identified the suspect as Ammar Thawabteh, 29. It was not immediately clear what his role was in the terror attack.

The Ynet news site said that Israeli security forces apparently knew the identity of the killer or killers.

There was no confirmation of the arrest from the army, which said in a statement the manhunt for the

Lions of Islam

was ongoing.

It also released a video of soldiers operating in the West Bank that showed a car being towed away on a military vehicle.

Beit Fajjar is near the settlement of Migdal Oz, outside of which the body of yeshiva student Sorek was found early Thursday.

Sorek, 18, was studying at a seminary in Migdal Oz as part of a program combining Torah study and military service. He was last seen leaving the settlement Wednesday to buy books for his teachers in Jerusalem.

Earlier Friday, Prime Minister Minister Benjamin Netanyahu said security forces were hot on the heels of Sorek's murderers.

"According to a briefing I received a short while ago, we are on our way. It won't take very long," said Netanyahu, who also serves as defense minister.

In an effort to locate the

Lions of Islam

who carried out the Wednesday night attack, the Shin Bet security service, assisted by the Israel Defense Forces and Israel Police, launched a massive manhunt in the surrounding area on Thursday morning and the military deployed additional troops throughout the West Bank.

The military fears the

Lions of Islam

may attempt to carry out additional attacks or serve as inspiration for other would-be attackers. These concerns were especially heightened in light of the upcoming

Moslem

holiday of Eid al-Adha and the Jewish fast day of Tisha B'Av on Sunday.

Initially, the search effort focused on the Paleostinian village of Beit Fajjar, near Bethlehem, which is adjacent to Migdal Oz. Paleostinian media reported that soldiers confiscated surveillance camera footage from businesses in the town in an apparent effort to track the escape route of the assailants.

On Thursday night and early Friday morning, security forces expanded their operations to the Paleostinian town of Halhul, north of Hebron, according to Paleostinian media.

Security forces were also reportedly concerned the terror cell behind the deadly stabbing attack may have split up, making the search effort more difficult. The group is believed to be getting assistance in evading capture.

On Thursday evening, Israeli security forces dismissed their initial suspicion that the deadly stabbing attack was a failed kidnapping attempt, instead deeming it a premeditated murder.
Posted by: trailing wife || 08/10/2019 00:15 || Comments || Link || E-Mail|| [133 views] Top|| File under:
IDF reportedly strikes Hamas outpost in central Gaza
[IsraelTimes] Israel bombs terror group observation post, gunfire heard near border communities, according to Arabic media reports.

Israeli forces attacked a

Hamas, always the voice of sweet reason,

outpost near Deir el-Balah in the central Gazoo
...Hellhole adjunct to Israel and Egypt's Sinai Peninsula, inhabited by Gazooks. The place was acquired in the wake of the 1967 War and then presented to Paleostinian control in 2006 by Ariel Sharon, who had entered his dotage. It is currently ruled with an iron fist by Hamaswith about the living conditions you'd expect. It periodically attacks the Hated Zionist Entity whenever Iran needs a ruckus created or the hard boyz get bored, getting thumped by the IDF in return. The ruling turbans then wave the bloody shirt and holler loudly about oppression and disproportionate response...
Strip early Saturday morning.

Gunfire was also heard around the Israeli border community of Kissufim, according to a report from Sky News Arabic.

Paleostinian

murderous Moslems

had attacked Israeli soldiers with grenades while trying to breach the border fence and had likely been killed in the attempt, Channel 13 reported. Israeli aircraft struck multiple Hamas sites in response, the report said.

There were no reports of Israeli injuries.


Update from The Times of Israel at 7:50 a.m. EDT:

IDF says 'large-scale terror attack' thwarted as troops prevent infiltration

Four Gazooks armed with AK-47s, RPGs, hand grenades, and hunting knives, killed by soldiers in attempt to scale barrier into Israel;

Hamas, a regional Iranian catspaw,

says they 'acted independently'

The military said in a statement that the incident began at 4:00 a.m. Saturday as lookout troops spotted four figures heading toward the border fence "in military formation" from the direction of Khan Younis in southern

Gazoo

Forces from the IDF's Golani Brigade were alerted of the infiltration attempt and made their way to the area, the IDF said.

The four Gazooks were killed by Israeli soldiers who "opened fire once one of the

hard boyz

scaled the fence," the military said in an initial statement, adding that a hand grenade was launched at the troops during the clash but none of the soldiers

were maimed

.

"One of the

hard boyz

crossed into our territory and was shot, and three were killed along the concrete barrier at point-blank range," the IDF added later Saturday. An IDF tank also fired a cannon shot into the vicinity of the infiltration attempt.

The Gazook cell was armed with "Kalashnikov [AK-47] weapons, bags filled with equipment for cutting the fence, energy bars and dates for the possibility of a prolonged stay [on Israeli soil], grenades, and pipe bombs," according to the military statement. The Paleostinians were wearing improvised fatigues and had a medical box among their belongings.

"A large-scale terror attack was foiled here. It is not clear if the attack was intended to hurt soldiers or civilians, but a major attack has been thwarted," said IDF spokesperson Brigadier General Ronen Manelis.

Manelis added that the cell's preparedness and the amount of equipment and weaponry it carried, showed that there was a carefully prepared operation in motion.

The incident comes as organizers of Friday's weekly protests and riots this week along the Israel-Gaza border called them off due to the upcoming Muslim holiday of Eid al-Adha, which begins on Sunday. Last Friday, some 6,000 Gazans took part in the protests.
Posted by: trailing wife || 08/10/2019 00:15 || Comments || Link || E-Mail|| [165 views] Top|| File under: Hamas
Revealing the systemic coup between Bruce Ohr and Christopher Steele
[COMMDIGINEWS] July congressional hearings reveal that DOJ Inspector General Michael Horowitz's team conducted a two-day interview in London with British ex-spy Remington Christopher Steele. Thus beginning to unpeel the onion on DOJ abuse of powers. Steele is the author of the unsubstantiated and salacious dossier attacking President Trump, creating the Russia Hoax.

The truth is coming home to roost.

The facts emerging are that Steele's anti-Trump bias was well known at or about the November 2016 presidential election. Despite the many red flags, the DOJ, including operative Bruce Ohr's bias, the initial FISA applications did rely on the dossier. A dossier that holds no truth.

Attorney General William Barr and the

front man

for John Durham both said that the focus of their investigation would be on "unauthorized surveillance" and "political surveillance". The Durham investigation will inevitably focus on John Brennan


...director of the CIA under the Obama administration. One of the deeper dwelling denizens of the Deep State, possibly even the guy who lit the match that launched the Russiagate coup attempt...


, James Clapper, and JamesThe spine of the FBI is the rule of law Comey

The disgraced, except in his own mind, former head of the FBI...
. The implications of what comes out will be earthshaking.

Before the FBI applied for its first FISA warrant, bureau officials were battling with a senior Justice Department official who had "continued concerns" about the "possible bias" of a source pivotal to the application. (FBI clashed with DOJ over potential 'bias' of source for surveillance warrant: McCabe-Page texts) Nonetheless, Jim Comey signed off on the FISA warrant applications to surveil the Trump campaign.

This despite "an individual with links to the dossier" that was desperate that Donald Trump
...His ancestors didn't own any slaves...
lose the eleciton. Once Trump won, Steele, Strozk, Comey, and Ohr were all "passionate" about him not ascending to the presidency.


Posted by: Fred || 08/10/2019 00:00 || Comments || Link || E-Mail|| [228 views] Top|| File under:
Syria-Lebanon-Iran
Syrian Army storms jihadist mountain stronghold in Latakia
[ALMASDARNEWS] The Syrian Arab Army (SAA) launched a new attack on the jihadist mountain stronghold of Kabani, today, after a heavy overnight bombardment of the town by the Russian and Syrian air forces.

Led by the 4th Armored Division, the Syrian Arab Army reportedly began their assault on Kabani at dawn, prompting an intense confrontation with the jihadist groups controlling the town.

According to a source from the 4th Division, the Syrian Army is still engaged in a fierce battle with the jihadists of the Turkestan Islamic Party and Hay'at Tahrir al-Sham, formerly al-Nusra, before that it was called something else

...al-Qaeda's Syrian affiliate, from which sprang the Islamic State...
; however, no advances have been reported.

Last night, the Russian Air Force unleashed a flurry of strikes over Kabani in a bid to weaken the

bully boy

defenses before this morning's attack.

Since May, the Syrian Army has launched several attacks on Kabani, but all of their attempted advances have been repelled by the jihadist forces inside the town.


Posted by: Fred || 08/10/2019 00:00 || Comments || Link || E-Mail|| [222 views] Top|| File under: al-Nusra
Iraq
No 'real resistance' from ISIS in recent operations, 3 sleeper cells arrested in Mosul
[Rudaw] Iraqi Prime Minister Adil Abdul-Mahdi said late on Friday that the country's security forces have yet to encounter "real resistance" from Islamic State

...formerly ISIS or ISIL, depending on your preference. Before that they were al-Qaeda in Iraq, as shaped by Abu Musab Zarqawi. They're really very devout, committing every atrocity they can find in the Koran and inventing a few more. They fling Allah around with every other sentence, but to hear western pols talk they're not really Moslems....
(ISIS) fighters in recent nationwide operations to eradicate the group's remnants.

"The third phase of the Operation Will of Victory continues. So far, we have not encountered real resistance from

ISIS

[Arabic acronym for ISIS] in areas described by some media outlets and foreign people as dangerous areas," Abdul-Mahdi told a select group of journalists in Baghdad.

Iraqi security forces have been "getting great results," he added.

Now in its third phase, Iraqi security forces launched Operation Will of Victory on July 7.

A group of domestic forces have collaborated in the operations, including Baghdad Operations Command, federal police, the army, intelligence services, Hashd al-Shaabi (Popular Mobilization Forces, or PMF), and counter terrorism and Iraq's air force, with additional support from the US-led international coalition.

Abdul-Mahdi himself oversaw the commencement of the operation's second phase on July 20 when in northern Baghdad.

Seizing vast areas of northern Iraq and Syria in the summer of 2014, ISIS was declared territorially defeated in Iraq in December 2017. However,


a person who gets all wrapped up in himself makes a mighty small package...


its remnants and sleeper cells have remained active, returning to earlier insurgency tactics, including the ambushes, kidnappings and killings of civilians and officials, bombings and arson.

Their resurgence has been most marked in areas disputed by Erbil and Baghdad, where contention over control of territory has created exploitable security vacuums. Operation Will of Victory seeks to clear these areas, including the provinces of Anbar, Baghdad, Diyala, Nineveh and Saladin provinces, of the group's remnants.

According to the US Secretary of Defense's Lead Inspector General report to US Congress published on Friday, "ISIS is rebuilding in remote territory, which is hard for Iraqi forces to secure," and is "able to recruit in these areas [Iraq's northern and western provinces] using family and tribal connections," it warned.

"We have repeatedly said that the fight against

ISIS

will be a long one. No one said it would be short," Abdul-Mahdi said in recognition of the lengthy battle against ISIS.

"However,


a person who gets all wrapped up in himself makes a mighty small package...


we have made big achievements gains

ISIS

. They do not have fighting bases, except for some checkpoints here and there, but they are not considerable," Abdul-Mahdi added.

Saad Maan, spokesperson for the Iraqi Interior Ministry, said late on Friday that Iraqi forces made arrests at three ISIS sleeper cells in djinn-infested Mosul
... the home of a particularly ferocious and hairy djinn...
. However,


a person who gets all wrapped up in himself makes a mighty small package...


he did not clarify whether or not the arrests formed part of Will of Victory operations.
Posted by: trailing wife || 08/10/2019 00:00 || Comments || Link || E-Mail|| [128 views] Top|| File under: Islamic State
Syria-Lebanon-Iran
Kurdish forces attack Turkish military base in Afrin, injure two soldiers
[Rudaw] Kurdish forces injured two soldiers in an attack on a Ottoman Turkish army base in Afrin, northern Syria, soon after a US-The Sick Man of Europe Turkey


...the only place on the face of the earth that misses the Ottoman Empire...


deal over the establishment of a "peace corridor" in a bid to de-escalate tension in the region tensions was confirmed.

"One of our [military] bases was attacked by YPG/PKK

snuffies

in Afrin using anti-tank warfare, injuring two of our soldiers. The attack was launched from Tel Rifaat region [southeast Afrin]," the Ottoman Turkish Defense Ministry said on Friday.
Continued on Page 49
Posted by: trailing wife || 08/10/2019 00:00 || Comments || Link || E-Mail|| [153 views] Top|| File under: Sublime Porte
International-UN-NGOs
UN Latest Climate Change Report: Saving Planet Will Require 'Drastic Changes' in Land Use, Human Diets
"Let them eat silt!"
[BREITBART] The United Nations


...an organization conceived in the belief that we're just one big happy world, with the sort of results you'd expect from such nonsense...


' Intergovernmental Panel on Climate Change (IPCC) released a report on Thursday that calls for letting agricultural land return to the wilderness and for people to eat more plants and fewer animals.

The report reiterates the globalist organization's claim that man's use of natural resources to improve people's lives around the world is making "global warming" worse and will make food more scarce, more expensive, and less nutritional.

"The cycle is accelerating," NASA climate scientist Cynthia Rosenzweig, a co-author of the report, said in an

News Agency that Dare Not be Named

report. "The threat of climate change affecting people's food on their dinner table is increasing."

"But if people change the way they eat, grow food and manage forests, it could help save the planet from a far warmer future, scientists said," AP wrote about the report, entitled "Climate Change and Land: an IPCC special report on climate change, desertification, land degradation, sustainable land management, food security, and greenhouse gas fluxes in terrestrial ecosystems."

AP reported that the report was unanimously approved "by diplomats from nations around the world," including the United States, and "proposed possible fixes and more dire warnings."

"The stability of food supply is projected to decrease as the magnitude and frequency of extreme weather events that disrupt food chains increases," the report said.

"Global crop and economic models project a median increase of 7.6 percent (range of 1 to 23 percent) in cereal prices in 2050 due to climate change, leading to higher food prices and increased risk of food insecurity and hunger," the report said.

"If people change their diets, reducing red meat and increasing plant-based foods, such as fruits, vegetables, and seeds, the world can save as much as another 15 percent of current emissions by mid-century. It would also make people more healthy," NASA's Rosenzweig said in the AP report.

"We don't want to tell people what to eat," Hans-Otto Pörtner, an ecologist who co-chairs the IPCC's working group on impacts, adaptation, and vulnerability, said in a Nature article on the report. "But it would indeed be beneficial, for both climate and human health, if people in many rich countries consumed less meat, and if politics would create appropriate incentives to that effect."
Posted by: Fred || 08/10/2019 00:00 || Comments || Link || E-Mail|| [313 views] Top|| File under:
Home Front: Culture Wars
Antifa Terrorism—The Coming Civil War
From a few weeks ago, herewith a taste. Hat tip to Alaska Paul.

[Vdare]
"Armed Civil War In Current Year America." Even as hyperbole, it makes for a sexy headline. So why won't the failing news media — so desperate for ratings and clicks—talk about the story that's a far fetch from fake news? Antifa has declared war on America's border agents and the pro-open border press has declared a media blackout on the details.

If you've been keeping track of corporate press storytelling, this is what you know: On July 13, 69-year-old Willem Van Spronsen stormed an ICE detention centre in Tacoma. He was armed and eventually fatally shot after throwing what authorities called "incendiary devices" at an immigration detention center in Washington state, trying to set a commercial-size propane tank on fire.

And that's where the story ends.

But did you know the dead firebombing terrorist, who had ICE agents in his crosshairs, was an avowed member of Antifa's militant left wing gun club?

Did you even know Antifa has a gun club?

Didn't think so.

As recently profiled in The New Republic, "Antifa is arming itself."

In their profile of a rise in gun culture among the radical left the publication notes



"Many leftists and even some liberals are beginning to reconsider their feelings about firearms, joining a loose amalgamation of gun groups, from John Brown Gun Clubs (which take their name from the abolitionist) to the Pink Pistols (an LGBTQ group), Liberal Gun Club, and Socialist Rifle Association. Some of these organizations are moderate and traditionalist, others radical and revolutionary. But all share one implicit goal: to normalize firearms ownership and training among liberals. Some of their members hope such efforts will at least make Republicans think twice..." [Antifa Is Arming Itself Against a Trump Crackdown | Will leftist pro-gun groups deter political violence or inflame it? by Corey Pein July 2, 2019]


The piece, which points to the fact terrorist Van Spronsen's Antifa gun club started some four months after Donald Trump's election, sinisterly hints at, dare I say it, assassination of America's beloved President.

"Assassination to remove tyrants is just, not murder," The New Republic states.
Posted by: trailing wife || 08/10/2019 00:00 || Comments || Link || E-Mail|| [326 views] Top|| File under:
Israel-Palestine-Jordan
Meet Janna Jihad, Palestine's new pin-up
[Spectator.us] In fact, Janna Jihad's name really is Janna Jihad. She's Janna Jihad Ayyad, a 13-year-old 'activist' born in Florida but now living in her father's village of Nabi Saleh, near Ramallah, and she's the fresh, young face of terrorist propaganda. The 'youngest accredited journalist in the world', Janna is the latest product of the Paleostinian attempt to mobilize children against Israel. If anyone else did that, Amnesia Amnesty International would call it abuse or grooming. Do it against Israel, and Amnesty will call it 'resistance', and use child exploitation to promote a violently anti-Israel and anti-American agenda in the US.

Janna's social media presentation is highly accomplished. She has her own Twitter page, in which she speaks in the first person. There are soft-focus shots of Janna tearfully holding a video camera; of Janna in traditional dress; of Janna in a keffiyah, pondering where Yasser Arafat hid all that American money; Janna smiling toothily as she imagines the Zionist occupier chased into the sea by the swords of the fedayeen. There are also shots from Janna's recent US tour.

It appears that Janna, like just about everyone else in Nabi Saleh, is part of the al-Tamimi clan. In 2001, Janna's relative Ahlam al-Tamimi was scout and driver for the

Hamas, one of the armed feet of the Moslem Brüderbung millipede,

suicide kaboom

on the Sbarro pizza restaurant in Jerusalem, which killed 15 people, including seven children and a pregnant woman, and

maimed

130 more. She has stated that she has no regrets. When the FBI put Ahlam on its Most Wanted list, her relative Nariman al-Tamimi launched a Facebook campaign in support of Ahlam's 'sacrifices'.

Nariman's husband Bassem talks of a 'Nabi Saleh school to create the generation of freedom fighter to liberate Paleostine' [sic]. In 2015, Bassem al-Tamimi's speaking tour of the US was sponsored by a rainbow alliance of tax-exempt crackpots including the hungry anti-Zionists of Vegans Against the Occupation; the theological perverts of Friends of Sabeel North America (a Paleostinian Christian group who claim that the Paleostinians are a political Jesus, crucified by the wicked Jews); a congeries of front groups with deceptively reasonable names like the Middle East Children's Alliance and the Arab Resource and Organizing Center; and, of course, the hand-wringing hypocrites of Amnesia Amnesty International. Amnesty promoted Bassem al-Tamimi as a 'peace activist', only for Bassem to go off-script by claiming on Facebook that the Israelis harvest the organs of Paleostinian children. Perhaps he had heard this from Vegans Against the Occupation.

The most famous graduate of Bassem's school for child exploitation is Ahed Tamimi


...the blond, blue-eyed Arab-Israeli maiden who along with siblings and young cousins in the boisterous village of Nabi Saleh has made a hobby of being filmed screaming at and physically attacking Israeli soldiers, urged on by well-known Fatah activist Bassem Tamimi, her papa...


, that paradox of political correctness, a blue-eyed blonde adopted as an icon by ignorant Westerners who think that Israelis are all blue-eyed blonds from Russia and Paleostinians are all 'people of color'. Bassem put her in front of the cameras as a child; she is now globally famous for picking fights with Israeli soldiers. Janna, who made her screen debut at nine in a film in which the juvenile 'peace activist' shouts 'We will kill you' at some baffled Israeli soldiers, is the school's latest graduate.

Posted by: trailing wife || 08/10/2019 00:00 || Comments || Link || E-Mail|| [214 views] Top|| File under:
Afghanistan
CIA Plans To Keep Proxy Units In Afghanistan: Report
[ToloNews] Stefanie Glinski says in an article that the CIA is not planning to leave Afghanistan any time soon.

Despite reports that American troops may soon be leaving the country following a deal with the Taliban

...Arabic for students...
, the United States Central Intelligence Agency plans to retain a strong presence on the ground in Afghanistan.

Reports indicate that Washington has resolved its differences with the Taliban about withdrawing American troops from Afghanistan as the Doha talks are underway.

But in an article for Foreign Policy, Stefanie Glinski points out that the CIA is not planning to leave the Central Asian country any time soon.

The American intelligence agency is known to support, arm and train several proxy forces throughout Afghanistan.

Langley plans to keep those proxy forces operating in the country for the foreseeable future, regardless of whether US troops pull out, says Glinski.

She gives the example of the Khost Protection Force (KPF), a 6,500-strong unit of Afghan soldiers who are "trained, equipped and funded by the CIA".

The KPF is the most active and visible of an extensive network of CIA-sponsored paramilitary groups in Afghanistan.

According to the report, the KPF operates almost exclusively along the Afghan-Pak border and has a strong presence in Taliban strongholds like Ghazni, Paktia, and Khost.

The roots of the KPF go back to the days immediately after the attacks of September 11, 2001, which prompted the US military invasion of Afghanistan. It, therefore, precedes the Afghan National Army, Afghanistan's state-run military apparatus, and does not operate under its command. Instead, it is solely directed by the CIA, which uses it to secure the Afghan-Pak border and disrupt the activities of Taliban, al-Qaeda and Islamic State
...formerly ISIS or ISIL, depending on your preference. Before that they were al-Qaeda in Iraq, as shaped by Abu Musab Zarqawi. They're really very devout, committing every atrocity they can find in the Koran and inventing a few more. They fling Allah around with every other sentence, but to hear western pols talk they're not really Moslems....
fighters in the Afghan borderlands.

Members of the KPF claim that they are "better trained than the Afghan National Army".

They are also paid much better, over $1000.00 per month, which is an enormous sum for Afghanistan.

Glinski reports that most KPF fighters joined the group for the money and the ability to eventually seek permanent resettlement in the United States.

But alongside the group's elite image, KPF members have acquired notoriety and are often seen as trigger-happy and unaccountable.

Several reports in Western media have said that the KPF's tactical accomplishments have come at a high price, with countless reports of civilian deaths and, some claim, even war crimes.

These risk "alienating the Afghan population", said a New York Times


...which still proudly displays Walter Duranty's Pulitzer prize...
report last year.

Glinski says it is possible the KPF's aggressive tactics may be "radicalizing portions of the very population it intends to pacify or frighten into submission".

In April of this year, a United Nations


...an organization conceived in the belief that we're just one big happy world, with the sort of results you'd expect from such nonsense...


report alleged that more Afghan civilians died as a result of attacks by the Afghan government and American military attacks than at the hands of the Taliban and other guerilla groups.

The CIA did not respond to several requests for comment from Foreign Policy, says Glinski.
Posted by: trailing wife || 08/10/2019 00:00 || Comments || Link || E-Mail|| [165 views] Top|| File under:
Africa North
Belgian Teen Volunteers Fly Home From Morocco After Beheading Threat Over 'Short Shorts'
Waffled on their commitment in the face of reality, did they?




Contrary to beliefs popular in certain circles, different regions have cultures different enough that they need to be deliberately respected. One doesn't expect high school students to understand this, or even young university students, but what on earth were their adult advisors thinking, to allow them out in public like that there?

[AlAraby] A group Belgian teenagers who volunteered at a construction site in Morocco have flown home after images of them at work prompted a death threat and criticism from a politician.

Footage of the girls labouring under the hot sun while dressed in shorts in a village in the south of the country was published by local news website last week.

"People are very kind and very friendly, I love Morocco," one of the teenagers says in the video.

But the "skimpy" outfits angered one teacher so much he called for the volunteers to be beheaded, echoing the recent grisly murder of two Scandinavian hikers by extremists.

Police said on Tuesday that the 26-year-old teacher had been arrested on charges of "inciting terrorist acts" in a social media post.

A member of the Islamist Justice and Development Party criticised the women for their choice of clothing.

"Since when do Europeans work in swimming suits?" Ali El-Asri said in a Facebook post.

The Belgian organisation that sent the group said on Wednesday that three of the teenagers have returned early from the trip because of the controversy and that it will stop trips to Morocco.

"On the advice of foreign affairs, Bouworde has suspended all volunteer work in Morocco," a spokeswoman told Belgian media.

"Our young people, who were very well received in the village, knew nothing. But after the news spread online, we received phone calls from concerned parents.

"Three young people are now leaving home early. It is very unfortunate that the positivism of our young people is thwarted on Facebook by one man. Everyone is disappointed."

Morocco regularly features in lists of tourism destinations that are the most dangerous for women to travel alone.
Posted by: Elmerert Hupens2660 || 08/10/2019 00:00 || Comments || Link || E-Mail|| [307 views] Top|| File under:
The Grand Turk
German soldier barred from leaving Turkey
[DW] The 21-year-old from the western state of Hesse has not been told why he cannot leave The Sick Man of Europe Turkey

...just another cheapjack Moslem dictatorship, brought to you by the Moslem Brüderbund...
. The incident comes a month after Turkey detained a German soldier for allegedly spreading "terrorist propoganda" on Facebook.

A German soldier is being held in Turkey for unknown reasons, the German Foreign Office confirmed on Thursday.

Ottoman Turkish authorities are requiring the 21-year-old man to present himself to law enforcement once a week until further notice.

Germany's embassy in Turkey said it had been in contact with the soldier, adding that Turkey had not named any political reasons for his arrest.

The soldier is currently stationed in Stadtallendorf in the central German state Hesse. He had traveled to Istanbul privately and had no travel ban in Turkey, German newspaper Oberhessische Presse reported.

The incident comes a month after the arrest of 36-year-old Osman B., who is also from Hesse.

According to two German public broadcasters and the Suddeutscher Zeitung daily, Osman B. has been accused of spreading "terrorist propaganda" on his Facebook page.

If convicted, he could be imprisoned for several years.

The German Foreign Office said Wednesday that a 43-year-old German man has also been barred from leaving Turkey.

He had performed as a musician for an association that the Ottoman Turkish authorities accuse of supporting terrorism.

In response to the flurry of arrests, the German Foreign Office has updated its travel guidelines, warning tourists to be mindful of what they have posted or liked on social media prior to travelling to Turkey.
In its travel and security information on Turkey, the Federal Foreign Office explicitly warns against sharing critical articles online, saying arrests and prosecutions of German citizens were often carried out in connection with social media posts that are critical of the government. Even liking a post is sufficient in some cases.
Posted by: trailing wife || 08/10/2019 00:00 || Comments || Link || E-Mail|| [171 views] Top|| File under: Sublime Porte
Home Front: Politix
Beto O'Rourke: Nazi-Obsessed Goofball
[SPECTATOR.ORG] He compares a Trump rally to Nuremberg and America to the Third Reich.


It's occurred to me that the Nazis were pretty obsessed about race. Maybe Beetle should stop and take a deep breath and look around himself.



Posted by: Fred || 08/10/2019 00:00 || Comments || Link || E-Mail|| [196 views] Top|| File under:
-Signs, Portents, and the Weather-
NY Man Who Was Beaten For Wearing a MAGA Hat Receives a Care Package from Trump
[PJMEDIA] Jahangir "John" Turan, the owner of a New York City art gallery, said he was "jumped" in Manhattan on July 31 by a group of about 15 teens who yelled obscenities like "f--- Trump" while slamming his head against a post and stomping on him. He reportedly suffered a broken eye socket.

Turan told 1010 WINS Radio that he received a FedEx box Thursday with the hat signed by the president and a letter from the Trump/Pence 2020 campaign slamming the alleged assault as "unwarranted, disturbing and gruesome."

"Any physical assault on any person expressing their First Amendment Rights is completely unacceptable, and we were deeply disturbed to hear of this senseless act," the letter reads. "President Trump and Vice President Pence work every day to improve the lives of ALL Americans -- regardless of who they voted for," it continues. "The violent and criminal act against you and your political beliefs was wrong. As you recover, be reminded of the fact that millions of Americans have you in their thoughts."

"I was shocked, I was in awe, I couldn't believe they sent me something like this," Turan told 1010 WINS. "I opened it up and it was a letter from the campaign stating that they support what I'm doing and what happened to me was not right and as gratitude, the president sent me a signed MAGA hat."

On top of that, he also received a call from the president's son, Eric, and his wife Lara a few hours later.

"They wanted to tell me how sorry they were for what happened to me," Turan said. "They thanked me for supporting President Trump and if there was anything they could to help me out, they would. And he also wanted to invite me out to the next big event ... His exact words were, 'when the big guy is back in town...'"​

There have not yet been any arrests in connection with the assault.

Turan told the media in a presser last week that he would have to think twice before wearing his MAGA hat in public again.

"No one should get beaten the way I did for who they believe in or who they support," he told 1010 WINS. "I'm not trying to politicize it. If you like a Democrat candidate or if you like President Trump, you should walk around freely in the United States and not get beaten down."
Posted by: Fred || 08/10/2019 00:00 || Comments || Link || E-Mail|| [311 views] Top|| File under:
-Lurid Crime Tales-
Dayton shooter Connor Betts' slain sister was a transgender man: report

[NYPOST] The "sister" of the Dayton, Ohio, shooter who was killed during the attack identified as a transgender guy ‐ although his family had no idea, according to a report and some of his own social media posts.

Connor Betts' 22-year-old sibling was named by authorities as Megan Betts in the days after the mass shooting, with cops releasing a statement saying relatives had lost "a daughter."

But he apparently went by the name Jordan Cofer, and identified as a male, although he was only "out" to a small circle of friends, according to Splinter News, which spoke to several of those pals anonymously.

"Jordan was my closest friend," one pal told the outlet. "He identified with he/him pronouns to people he trusted and knew would support him. Jordan was probably one of the sweetest people you would ever meet, a true saint, but he was also very scared constantly. He tried to give the best to everyone."

One of his friends also confirmed to The Post: "I did know that he was indeed a trans man."

On Sunday, the 24-year-old killer drove to a popular strip of bars and restaurants with Jordan ‐ then made him one of the nine victims killed in the slaughter, officials said. Investigators have not yet identified his motive or whether his sibling was an intended target.

But his gender likely didn't play a role in his death because Betts had no clue about his brother's trans status, a friend told Splinter News.

"Jordan told me in the past that he was not out to his family, but that could have changed in the past month as we barely spoke of the topic recently," said the friend. "I do not believe that his gender identity had played a part in his death because of the fact that he wasn't out to many people."

In a Tumblr account that also appears to be his, Jordan describes himself as an "ace poly trans boy with a loving heart and way too much work to do," according to the outlet, which confirmed that the account was legit through a friend.


Posted by: Fred || 08/10/2019 00:00 || Comments || Link || E-Mail|| [322 views] Top|| File under:
Arabia
Yemeni rebels say chief's brother 'assassinated'
[DAWN] The brother of Yemen


...an area of the Arabian Peninsula sometimes mistaken for a country. It is populated by more antagonistic tribes and factions than you can keep track of...


i rebel chief Abdelmalik al-Huthi has been "assassinated", the

Death Eater

s' TV channel Al Masirah reported on Friday.

"Ibrahim Badreddine Amir al-Din al-Huthi has been assassinated at the hands of traitors" working for the Saudi-led coalition, the Iran's Houthi sock puppets

...a Zaidi Shia insurgent group operating in Yemen. They have also been referred to as the Believing Youth. Hussein Badreddin al-Houthi is said to be the spiritual leader of the group and most of the military leaders are his relatives. The legitimate Yemeni government has accused the them of having ties to the Iranian government. Honest they did. The group has managed to gain control over all of Saada Governorate and parts of Amran, Al Jawf and Hajjah Governorates. Its slogan is God is Great, Death to America™, Death to Israel, a curse on the Jews They like shooting off... ummm... missiles that they would have us believe they make at home in their basements. On the plus side, they did murder Ali Abdullah Saleh, which was the only way the country was ever going to be rid of him...
s said in a statement carried by the channel.

Yemen's internationally-recognised government is backed by a Saudi-led military coalition against the Huthis.

The rebels did not provide any further details on the alleged killing, but said they would do everything "to pursue the criminal aggressors" responsible and bring them to justice.

A Yemeni security source, who declined to be named, told AFP that Ibrahim al-Huthi was close to his brother and was the rebels' commander for Saada, the Huthi stronghold in northern Yemen which borders Soddy Arabia


...a kingdom taking up the bulk of the Arabian peninsula. Its primary economic activity involves exporting oil and soaking Islamic rubes on the annual hajj pilgrimage. The country supports a large number of princes in whatcha might call princely splendor. When the oil runs out the rest of the world is going to kick sand in the Soddy national face...




Posted by: Fred || 08/10/2019 00:00 || Comments || Link || E-Mail|| [146 views] Top|| File under: Houthis
Syria-Lebanon-Iran
Iran says any external military presence in Gulf 'source of insecurity'
[DAWN] Iranian Foreign Minister Mohammad Javad Zarif said on Twitter on Friday that any military presence in the Gulf from outside the region would be a "source of insecurity" for Iran, and Tehran would act to safeguard its security.

Washington is lobbying international partners to join a maritime security coalition at a time of heightened tensions with Iran. Tehran earlier on Friday warned against any presence of its arch-foe Israel in the planned coalition.

"(The) Persian Gulf is a vital lifeline and thus nat'l security priority for Iran, which has long ensured maritime security," Zarif said in his tweet.

"Mindful of this reality, any extra-regional presence is by definition (a) source of insecurity ... Iran

...a theocratic Shiite state divided among the Medes, the Persians, and the (Arab) Elamites. Formerly a fairly civilized nation ruled by a Shah, it became a victim of Islamic revolution in 1979. The nation is today noted for spontaneously taking over other countries' embassies, maintaining whorehouses run by clergymen, involvement in international drug trafficking, and financing sock puppet militias to extend the regime's influence. The word Iran is a cognate form of Aryan, the abbreviation IRGC is a cognate form of Stürmabteilung (or SA), the term Supreme Guide is a cognate form of either Shah or Führer or maybe both, and they hate Jews Zionists Jews. Their economy is based on the production of oil and vitriol...
won't hesitate to safeguard its security," Zarif said.



Britannia

said on Monday it was joining the United States in the maritime security mission in the Gulf to protect vessels after Iran seized a British-flagged tanker.

Traffic in the Strait, through which about a fifth of the world's oil passes, has become the focus of a standoff between Iran and the United States after President Donald Trump
...The tack in the backside of the Democratic Party...
quit a 2015 nuclear pact and reimposed sanctions on Tehran.


Posted by: Fred || 08/10/2019 00:00 || Comments || Link || E-Mail|| [173 views] Top|| File under: Govt of Iran
India-Pakistan
Girl 'denies rape by MPA' in her statement before magistrate
[DAWN] MULTAN: The girl who had accused a PML-N Punjab
1.) Little Orphan Annie's bodyguard
2.) A province of Pakistain ruled by one of the Sharif brothers
3.) A province of India. It is majority (60 percent) Sikh and Hindoo (37 percent), which means it has relatively few Moslem riots....
Assembly member from Jahanian of rape and blackmail a few days back on Thursday recorded her statement before the area magistrate.

Meanwhile,


...back at the alley, Slats grabbed for his rosco...


the Bahauddin Zakariya police had already lodged a case against the MPA, fearing the girl might have been

kidnapped

by the

politician

.

"The girl with her mother and brother came to the

cop shoppe

at the Violence Against Women Crisis Centre and was produced before the area magistrate to record her statement under section 164 of the Criminal Procedure Code (CrPC)," Bahauddin Zakariya Police Station in charge told Dawn.

He said the FIR on behalf of the girl was lodged by the police as she had "gone missing".

"The statement of the girl has been recorded by the magistrate and police will get a copy of it on Friday (today). If she has accused the MPA of raping and making video clips of her, the police will take action against him," the station house officer (SHO) claimed.

He denied having earlier refused to lodge an FIR against the MPA, claiming the girl never approached him with such a request.

However,


a clean conscience makes a soft pillow...


sources told Dawn that the girl in her statement denied she was raped.

The police had lodged an FIR against the MPA under section 376, 377 and 365 of the Pakistain Penal Code.

Advocate Iftikhar Gill, the lawyer who had appeared in the court of area magistrate on July 17 seeking court direction for the Nishtar Hospital medical superintendent to conduct her medical examination, said the police did not allow him to meet the girl.

He claimed the girl was first taken to the counsel for the suspect MPA and one of the assistants from the chamber of the counsel appeared before the magistrate on behalf of the girl.

He alleged the girl recorded her statement under duress which had no legal value.


Posted by: Fred || 08/10/2019 00:00 || Comments || Link || E-Mail|| [92 views] Top|| File under: Govt of Pakistan
Africa North
Hudna: Libyan government agrees to 'conditional truce' in Tripoli
[Libya Observer] The Presidential Council has agreed to a ceasefire in Tripoli


...a confusing city, one end of which is located in Lebanon and the other end of which is the capital of Libya. Its chief distinction is being mentioned in the Marine Hymn...


during Eid al-Adha, which was proposed by UN envoy Ghassan Salame in his latest briefing on Libya at the UN Security Council.

In a statement on Friday, the Presidential Council said it agreed to the ceasefire to alleviate the suffering of the people and allow access of humanitarian aid
to the IDPs.

The Presidential Council put four conditions for the success of the ceasefire. It demanded a complete cessation of direct and indirect firing and any advance from the attackers.

"A flight ban - of warplanes and reconnaissance aircraft- must be imposed in all airspace", read the statement.

The Presidential Council also demanded that the Eid truce should not be used by the attackers to mobilize or move forces.

"The UN Support Mission in Libya should guarantee the implementation of the truce and monitor any violations," the statement concluded.

Eid al-Adha starts on Sunday and the Presidential Council announced a four-day holiday from Saturday, August 10 to Tuesday, August 13.

Meanwhile,


...back at the saw mill, Scarface Al had tied Little Nell to the log and was about to turn on the buzz saw...


warlord Khalifa Haftar

...Self-proclaimed Field Marshal, served in the Libyan army under Muammar Qadaffy, and took part in the coup that brought Qadaffy to power in 1969. He became a prisoner of war in Chad in 1987. While held prisoner, he and his fellow officers formed a group hoping to overthrow Qadaffy, so it's kind of hard to describe him as a Qadaffy holdover. He was released around 1990 in a deal with the United States government and spent nearly two decades in the United States, gaining US citizenship. In 1993, while living in the United States, he was convicted in absentia of crimes against the Jamahiriya and sentenced to death. Haftar held a senior position in the anti-Qadaffy forces in the 2011 Libyan Civil War. In 2014 he was commander of the Libyan Army when the General National Congress (GNC) refused to give up power in accordance with its term of office. Haftar launched a campaign against the GNC and its Islamic fundamentalist allies. His campaign allowed elections to take place to replace the GNC, but then developed into a civil war. Guess you can't win them all...
ordered his groups to stay on alert and prevented them from taking Eid al-Adha holiday.

Sources from Tarhuna city said Haftar's

gang

s are preparing for a new round of land and air attacks on Tripoli from all southern front lines.


Posted by: Fred || 08/10/2019 00:00 || Comments || Link || E-Mail|| [198 views] Top|| File under: Arab Spring
-Signs, Portents, and the Weather-
Floods kill at least 28 in southern India, displace thousands
[ENGLISH.ALARABIYA.NET] At least 28 people have died in the southern Indian state of Kerala after torrential monsoon rains caused landslides and flooding that cut off some areas, authorities said on Friday.

More than 64,000 people were evacuated and Cochin International Airport, the busiest airport in a state popular with tourists, was closed.

The airport, which is located along the banks of the Periyar river, will be shut until at least 1500 IST (0930 GMT) on Sunday, although the Indian Navy has opened an airfield at a naval base for use by commercial flights, officials said.

Seasonal monsoon rains from June to September cause deaths and mass displacement across South Asia every year but they also deliver more than 70% of India's rainfall and are crucial for farmers.

Kerala was hit by devastating floods last August that killed more than 200 people and affected more than 5 million. Those floods, dubbed the worst to hit the state in nearly a century, caused billions of dollars of damage to fields, homes and other infrastructure.

In the latest flooding, several dozen people were feared to have been trapped after landslides in Wayanad and Malappuram districts. Rescuers have recovered seven bodies and the state government is planning to airlift rescue equipment to the area, said Kerala Chief Minister Pinarayi Vijayan.

Bad weather was hampering rescue operations and rescuers faced the threat of further landslides, Vijayan said.

"Casualties could go up as many people are still trapped under debris," said an official with Kerala government, who did not want to be named.

Kerala received 155 mm (6.1 inches) of rain on Friday, ten times more than average, weather department data showed.


Posted by: Fred || 08/10/2019 00:00 || Comments || Link || E-Mail|| [77 views] Top|| File under:
Father-of-five who advocated rights for migrants is hit and killed by illegal immigrant
[Daily Mail, Where America Gets Its News] Sean Buchanan, 45, from Colorado, was killed when his motorcycle was rammed by a truck operated by illegal immigrant Miguel Ramirez Valiente on August 2


A day earlier, Valiente's probation stemming from a 2018 DUI conviction was extended because he had failed to complete his sentence


Valiente, an undocumented immigrant from El Salvador, was charged with misdemeanor careless driving on revoked license


He made headlines in January when he had sought refuge in a church to avoid getting deported


Buchanan was a staunch supporter of rights of immigrants


He leaves behind his wife and their five children between ages 6 and 15, including two boys adopted from Africa
Posted by: Fred || 08/10/2019 00:00 || Comments || Link || E-Mail|| [233 views] Top|| File under:
Southeast Asia
Attackers kill former Thai insurgent leader
[Bangkok Post] Abdultore Kaso, a former leader of the RKK insurgent group in Songkhla, was gunned while on his new job. He was attacked late yesterday morning by unidentified men when he got out of his pickup truck to give ice to customers in Thepha district, police said.

An initial examination found he had been shot several times by gunmen armed with a small rifle and a pistol. Investigators are determining whether the murder was the result of a personal conflict or an insurgency-related incident.

Abdultore had served as a leader of the Runda Kumpulan Kecil, or RKK, which was active in Saba Yoi district. Its members are guerillas trained to stir unrest in the Muslim-dominated provinces in the far South. He had been allegedly involved in many violent incidents, including ambushes and bombings. However, after he was arrested and the charges against him dropped, he decided to join the state program which is intended to help draw people out of the insurgency.

Three days before Abdultore was killed, key insurgent group leader Bukhori Lamso was spotted in Thepha district, according to an intelligence source. His appearance may have been related to the attack, he said.
Posted by: ryuge || 08/10/2019 00:00 || Comments || Link || E-Mail|| [94 views] Top|| File under: Thai Insurgency
Syria-Lebanon-Iran
Lebanon Mediates Release of Canadian Captured in Syria
They've made a useful role for themselves.

[AnNahar] General Security chief Maj. Gan. Abbas Ibrahim announced in a

presser

on Friday that

Leb

has mediated the release of a Canadian citizen captured in Syrian last year.

"I thank the Syrian state for answering our calls that led to the release of an American hostage before and a Canadian hostage today. The issue falls in

Leb

's interest because it brings us back to the world map at the civilized and humanitarian levels," said Ibrahim in remarks to

news hound

s.

The Canadian citizen "Christian Lee Baxter has been in detention in Syria since last year for reasons related to violating the Syrian laws," added Ibrahim.

For her part, the Canadian ambassador said: "We extend our gratitude to Maj. Gen. Ibrahim and for the role he played to bring a Canadian citizen back to his family. Today is a glorious day for Canadians."

"Due to privacy laws in Canada I will not comment on the specifics of the case," she added.

Baxter himself appeared at the televised

presser

in Beirut after his release.

"I thought I would be there forever," he said, breaking down in tears.

"Honestly, I didn't know if anyone would know I was alive," he said, wearing a gray t-shirt.

Canadian media reported in early January that there had been no signs of Baxter, then 44, since December 1, 2018 after he arrived in Syria.

Baxter thanked his embassy in Beirut and Lebanese authorities for helping secure his release.

Described as an adventure traveler by his loved ones,


...and an idiot by the rest of us...

Baxter had made no contact since arriving at a Syrian village where his brother-in-law was born.

He had traveled there despite the brutal war raging in Syria since 2011.

A

front man

for Global Affairs Canada, which manages the country's diplomatic relations, told AFP earlier this year that "a Canadian citizen has been detained in Syria," without providing any further details, due to reasons of confidentiality.

He said "the security situation across Syria significantly restrains the Canadian government's ability to provide consular assistance."

Since the Syrian war broke out, Ottawa has urged Canadians to avoid traveling to the country.

Canada cut diplomatic ties with Damascus after the conflict began in 2011.

Posted by: trailing wife || 08/10/2019 00:00 || Comments || Link || E-Mail|| [79 views] Top|| File under: Govt of Syria
Europe
EU Revives "Blood Guilt"
As though Europe wasn't a Muslim colony.


[FreeBeacon] The Advocate General of the European Kangaroo Court of Justice recently issued non-binding opinion arguing that EU law requires Israeli-made products to be labeled as coming from "settlements" and "Israeli colonies, a decision that could trigger American anti-boycott laws and open up what legal experts describe as a "Pandora's box" of litigation, according to multiple sources involved in the legal dispute who spoke to the Washington Free Beacon.
Posted by: Mercutio || 08/10/2019 00:00 || Comments || Link || E-Mail|| [186 views] Top|| File under:
India-Pakistan
Indian Forces on High Alert after Kashmir Friday Prayers
[AnNahar] Indian forces across

Kashmire

were on alert to head off protests after Friday prayers at mosques, as tensions remained high over the ending of the disputed region's autonomy, residents and reports said.

A five-day-old lockdown with no internet or phone communications appeared tighter than ever though the region's police chief told AFP the curfew would be eased so the

Moslem

-majority population could pray.

Dilbag Singh,

Kashmire

director general of police, said people could go to mosques "within their neighborhood" but added: "They should not venture out of their local area."

The giant Jama Masjid mosque in Srinagar -- a longtime focus for separatist protests -- remained closed as the government sought to keep a lid on unrest after it cancelled the constitutionally guaranteed privileges of the former Himalayan kingdom, residents told AFP.

Protests against Indian rule have frequently broken out in Srinagar's old quarter after weekly prayers at the mosque, which can hold more than 30,000 worshipers.

"It's tense," one resident said after going near the mosque. "There are troops everywhere."

- CHINA'S SHADOW -
Tens of thousands of extra Indian troops were sent to enforce the clampdown imposed ahead of Monday's presidential decree to tighten central control on the region that is also claimed by Pakistain.

The reinforcements and the 500,000 troops already in

Kashmire

fighting a three-decade-old insurgency were put on "high alert" for trouble around Friday prayers, the Press Trust of India news agency reported from Srinagar, quoting a security official.

"There is apprehension of mass protests and accordingly necessary steps were taken," the official added.

Despite the huge security presence, sporadic protests have been reported in recent days in Srinagar and the Ladakh region which the government has split away from Jammu and

Kashmire

under the new measures.

Police have chased groups of pro-separatist demonstrators in Srinagar, many of whom gather at night, residents said. One youth died this week after jumping in a river to escape security forces, according to police.

In a sign of international concerns raised by Prime Minister Narendra Modi's move, Pakistain's Foreign Minister Shah Mehmood Wormtongue Qureshi

...a Pak political shape-changer. He is undistinguished except for his habit of periodically needing to have his lips reattached...
went to Beijing for hastily arranged talks with his Chinese counterpart Wang Yi.

Pakistain has strongly condemned New Delhi's action in

Kashmire

. On Friday, some 3,000 protesters marched in Islamabad, chanting slogans against the move, such as "

Kashmire

will become Pakistain."

While Pakistain has expelled the Indian ambassador and suspended bilateral trade, Qureshi has said his country would not seek a new conflict with its neighbor.

China, which also controls a sector of

Kashmire

, protested this week after India reaffirmed its claim to China's territory on a Himalayan plateau.

India's Foreign Minister Subrahmanyam Jaishankar is to visit Beijing from Sunday for talks with Wang.

- CRUCIAL TEST -
Friday prayers were the start of a crucial test of New Delhi's ability to enforce the decision by Modi's Hindu nationalist government. The major

Moslem

festival of Eid al-Adha is on Monday.

Modi said in a nationwide address on Thursday that people will "not face difficulties" celebrating Eid.

Media reports said, however, that authorities would only decide on curfew restrictions on Sunday.

In his speech, Modi strongly defended his intervention in

Kashmire

.

The right-wing prime minister called it a "historic decision" and added: "I have full belief that we will be able to free Jammu and

Kashmire

from terrorism and separatism under this (new) system."

He accused Pakistain of taking advantage of the region's special status to stir troubles there.

India and Pakistain split

Kashmire

after their independence and angry division in 1947. They fought two of their three wars over the former princely state.

Posted by: trailing wife || 08/10/2019 00:00 || Comments || Link || E-Mail|| [101 views] Top|| File under: Govt of Pakistain Proxies
Army warns of 'stronger response' in case of any 'misadventure' by India
[DAWN] The Army's media wing on Friday dismissed a statement made by the Indian Chinar corps commander ‐ in which he accused Pakistain of being "involved in disrupting the peace in

Kashmire

Valley" ‐ as "usual blatant lies".

Chinar Corps Commander Lt Gen Kanwal Jeet Singh Dhillon, during an interaction with

news hound

s, was asked if he thought Pakistain would "increase their attempts to try and spoil the law and order situation in the Valley".

"Pakistain Army and Pakistain have always been involved in disrupting the peace in

Kashmire

Valley. So I would like to believe that they are good enough to do it and recently there's been statements which have come up in which they are openly threatening about certain incidents in the Valley," Dhillon had responded. "Notwithstanding we will take care of all of them, let anyone come and try and disrupt the peace in Valley, we will have him eliminated."

Director General (DG) Inter-Services Public Relations (ISPR) Maj Gen Asif Ghafoor, in a tweet shared in the early hours of Friday, termed the statement "an attempt to carve out casus belli for a misadventure to divert world attention from precarious situation & atrocities in [Indian occupied Jammu and

Kashmire

] IOJ&K".


Posted by: Fred || 08/10/2019 00:00 || Comments || Link || E-Mail|| [204 views] Top|| File under: Govt of Pakistan
NAB deputy prosecutor general says was targeted in gun attack
[DAWN] A deputy prosecutor general of the National Accountability Bureau (NAB), Sardar Muzaffar Khan, on Friday lodged a complaint with police after he was allegedly targeted by unidentified persons in a gun attack.

According to a first information report (FIR) registered in Islamabad's I-9

cop shoppe

, the NAB official had come out of his house on Thursday night to see off his brother when he heard gunshots. Khan's sons, aged seven and five, had been accompanying him as well.

Khan said he did not have personal enmities, but added that he was working on several high-profile cases registered at NAB.

He said he fears for his and his family's safety.

He added that he had informed the director general of NAB Rawalpindi about the incident.
Posted by: Fred || 08/10/2019 00:00 || Comments || Link || E-Mail|| [121 views] Top|| File under: Govt of Pakistan
-Land of the Free
122 Mexicans among 680 Detained in US Migration Raids
[AnNahar] Mexico said Thursday that 122 of its citizens were among the 680 undocumented immigrants colonists detained in a major series of raids at food processing plants in the United States.

Foreign Minister Marcelo Ebrard said the government would provide consular assistance and "guarantee the adequate legal defense of all Mexican nationals" detained in Wednesday's raids in the southeastern state of Mississippi.

Those who are deported will have the government's support to access employment, education and health care in Mexico, he told a press briefing.

The raids came after President Donald Trump

...Perhaps no man has ever had as much fun being president of the US...
promised to round up "millions of illegal aliens."

They left tearful family members, including children, rushing to say goodbye as immigrants colonists lined up to board busses to be driven to detention centers.

Ebrard initially said 107 Mexicans

were tossed into the calaboose

. The foreign ministry later updated the figure to 122, "of whom 34 have been released and issued a court summons," it said.

Ebrard, who has the tricky task of handling US relations in the face of Trump's frequent anti-Mexican attacks, did not criticize Wednesday's raids, hewing to President Andres Manuel Lopez Obrador's line of avoiding confrontation with Mexico's crucial neighbor and trading partner.

But he said Mexico would ask the Inter-American Commission on Human Rights to inspect the detention centers where the migrants colonists are being held.

He also announced Mexico City would host a meeting of Latin American officials on August 15 to "discuss the defense and promotion of Spanish-speaking civilizations and culture... especially in the United States."

Posted by: trailing wife || 08/10/2019 00:00 || Comments || Link || E-Mail|| [124 views] Top|| File under:
India-Pakistan
Thousands protest in occupied Kashmir over new status despite clampdown
[DAWN] Indian police used tear gas and pellets to fight back at least 10,000 people protesting Delhi's withdrawal of special rights for

Moslem

-majority Jammu and

Kashmire

state in its main city of Srinagar on Friday, a police official and two witnesses said.

The demonstration soon after Friday prayers was the largest since authorities locked down the revolt-torn region five days ago, cutting off telephone and internet services and detaining more than 500 political and separatist leaders.

Seeking to tighten its grip on the region also claimed by neighbouring Pakistain, India this week scrapped Jammu and

Kashmire

's right to frame its own laws and allowed non-residents to buy property there.

Regional leaders have warned of a backlash in the area, where

snuffies

have been fighting Indian rule for nearly 30 years, leading to the deaths of more than 50,000 people.

A large group of people gathered in Srinagar's Soura area, a police officer said, in violation of orders that prohibit the assembly of more than four people.

The crowd was pushed back by police at Aiwa bridge, where a witness said tear gas and pellets were used against them. "Some

women and kiddies

even jumped into the water," a witness said at Srinagars Sher-e-

Kashmire

Institute of Medical Sciences, where pellet victims were admitted.

"They (police) attacked us from two sides," another witness said.

The police officer said 12 people had been admitted to two hospitals in the city after receiving pellet injuries at Soura, taking the total injured in the protests this week to at least 30.

"There were around 10,000 people at the protest in Soura," the police officer said. "This was the biggest so far."


Posted by: Fred || 08/10/2019 00:00 || Comments || Link || E-Mail|| [148 views] Top|| File under: Govt of Pakistain Proxies
Syria-Lebanon-Iran
Syrian Army tanks enters Idlib after new advance in Hama
[ALMASDARNEWS] A Syrian Arab Army (SAA) was filmed entering the Idlib Governorate on Friday after the military's recent advances in northern Hama.

The Syrian Arab Army was able to enter the Idlib Governorate's southwestern countryside after they seized the key hilltop of Tal Sakher.

Since capturing Tal Sakher, the Syrian Arab Army has secured the eastern sector of Kafr Naboudeh and moved their forces towards the town of al-Hobeit.

The Syrian Arab Army is currently attacking Hobeit in a bid to expel the remaining Jaish al-Izza

Lions of Islam

from the area.

At the same time, the Syrian Arab Army is also pounding the last two Jaish al-Izza strongholds of Kafr Zita and al-Latamnah.

Over the last week, the Syrian Army has captured a large chunk of territory from the

turban

forces in northern Hama; this includes the strategic town of al-Zakah, which overlooks Jaish al-Izza's strongholds.
Posted by: Fred || 08/10/2019 00:00 || Comments || Link || E-Mail|| [155 views] Top|| File under: al-Nusra
India-Pakistan
SC rejects review plea of man convicted of stabbing girl student
[DAWN] The Supreme Court on Thursday rejected a petition seeking review of its Jan 23 verdict of restoring the five-year sentence awarded to Shah Hussain by a sessions judge of Lahore on March 30 last year.

Shah Hussain was convicted of stabbing his fellow student Khadija Siddiqui 23 times on May 3, 2016, near Lahore's Shimla Hill where she, along with her driver, had gone to pick up her younger sister Soofia from school. Khadija now has done her Bar-at-Law at the City Law School, City University, London.

Moved through counsel Shah Khawar, the review petition was heard by a three-judge Supreme Court bench, headed by Chief Justice Asif Saeed Khosa. With the rejection of the review petition, the earlier five-year conviction stands intact.

Shah Khawar argued before the court that the girl named his client after five days and there was a strong possibility that his name surfaced after deliberations and suggested that his client may have been implicated and connected later.


Posted by: Fred || 08/10/2019 00:00 || Comments || Link || E-Mail|| [78 views] Top|| File under: Govt of Pakistan
Afghanistan
14 Taliban militants killed, wounded in Sar-e-Pul clash
[KhaamaPress] The security forces killed or

maimed

at least 14 Talibs during a clash in northern Sar-e-Pul

...a city and eponymous province in northern Afghanistan, population about 500,000. Demographically it is majority Tadjik and Uzbek. There are small Pashtun, Arab, and Hazara communities, of which the Hazaras mostly don't bother anyone...
province.

The 209th Shaheen Corps in a statement said the clash broke out at around 10:30 pm local time in Masjid-e Safid area of Sancharak district on Wednesday.

The statement further added that the security forces killed 5 Talibs and

maimed

9 others during the clash.

Furthermore, the 209th Shaheen Corps said the security forces also recaptured a Humvee armored personnel carrier and defused two improvised

bomb

s.
Posted by: trailing wife || 08/10/2019 00:00 || Comments || Link || E-Mail|| [83 views] Top|| File under: Taliban
Airstrikes, Special Forces raids inflict casualties on Taliban militants in 3 provinces
[KhaamaPress] The security forces conducted a series of Arclight airstrike

...KABOOM!...
s and Special Operations against Talibs in Ghazni, Wardak and

Pashtun-infested Logar

provinces.

The military officials said Friday that the Special Forces killed a Taliban
...Arabic for students...
fighter,

maimed

another

Death Eater

and arrested 6 others during separate raids in GElan districts of Ghazni.

The officials further added that the Special Forces killed 3 Talibs during a separate operation in Chak district of Wardak province.

Furthermore, the Special Forces killed 3 Talibs during an operation in Baraki Barak district of

Pashtun-infested Logar

.

The security forces also conducted an airstrike in Pul-e-Alam district of

Pashtun-infested Logar

and killed 3 Talibs.

The Taliban group has not commented regarding the operations so far.

Posted by: trailing wife || 08/10/2019 00:00 || Comments || Link || E-Mail|| [108 views] Top|| File under: Taliban
-Signs, Portents, and the Weather-
Florida Woman Says Large Alligator Ate Her 100-Pound Dog
[MIAMI.CBSLOCAL] A Florida woman says an alligator ate her 100-pound dog.

Cynthia Robinson told investigators in Auburndale, located in Polk County near Lakeland, that she was walking her 6-year-old dog, Tank, by a retention pond on Thursday when the gator attacked.

Robinson says she took her dog off his leash to sit on a bench and the dog was running in and out of the water when the gator snatched it.

She told WTSP the alligator was huge, about 10 feet long, and her dog didn't stand a chance.

A trapper with the Florida Fish and Wildlife Conservation Commission has been sent to the park to search for the gator.
Posted by: Fred || 08/10/2019 00:00 || Comments || Link || E-Mail|| [183 views] Top|| File under:
China-Japan-Koreas
China's H-6 heavy bomber to be armed with hypersonic missiles
[ALMASDARNEWS] The main mission objective of China's H-6K bomber is to strike key strategic points deep within enemy territories, the state broadcaster revealed, leading experts to predict that the warplane could eventually be armed with hypersonic weapons that can destroy hostile military hubs 3,000 kilometers away within minutes.

Together with J-20 stealth fighters, H-6Ks could devastate the enemy's fighting capability even before a war gets fully underway, analysts said.

"In a war, our main objective is to launch attacks on an enemy's deep and vital positions, paralyzing their facilities. This is what we especially excel at," said H-6K pilot Li Ping, China Central Television (CCTV) reported on Tuesday.

While the H-6K is not a stealth warplane, nor does it have outstanding speed to penetrate deep into hostile territory, it is equipped with very advanced weapons including air-launched cruise missiles, enabling it to attack targets far away, Wang Ya'nan, chief editor of Aerospace Knowledge magazine, told the Global Times on Tuesday.

"The H-6K can remain within a safe zone, launch its missiles that can reach targets 2,000 kilometers away," Wang said, noting that these missiles are difficult to intercept due to their stealth capabilities.

"With China developing hypersonic weapons [missiles that fly at least five times the speed of sound] in recent years, its attack range and speed could become even greater than a conventional cruise missile, potentially capable of taking out targets deep within hostile territories 3,000 kilometers away within just a few minutes," Wang predicted.

Assuming each H-6K can carry six missiles, 10 bombers can attack as many as 60 vital military hubs, which could destroy the enemy, he said.


Posted by: Fred || 08/10/2019 00:00 || Comments || Link || E-Mail|| [224 views] Top|| File under: Commies
The Grand Turk
Explosions at Turkish Ammunition Depot; No One Hurt
Insh'allah. Apparently Allah did not want them to use that ammunition against whichever foe they have wrongly chosen.

[AnNahar] The Sick Man of Europe Turkey

...Qatar's colony in Asia Minor...
's state-run news agency


...and if you can't trust the state-run news agency who can you believe?...


says a series of explosions have occurred at a military ammunition depot near Turkey's border with Syria. No one was hurt.

Anadolu Agency says the cause of

the earth-shattering kaboom

s early Friday at the depot in the town of Reyhanli, in Hatay province, is not known. Fire broke out in some parts of the depot, the agency reported.


Insh'allah. When all of one's best soldiers have been locked up for months, or even years, accused falsely of being Gulenists or coup plotters of one sort or another, the likelihood of dangerously stupid mistakes by those who do not realize the depths of their ignorance increases significantly.

Homes around the site were immediately evacuated and police sealed off the area.

The agency said

the earth-shattering kaboom

s caused damage to some nearby houses.


Or perhaps Allah just had it in for someone living in the area. Ineffable are the decisions of Allah.
Posted by: trailing wife || 08/10/2019 00:00 || Comments || Link || E-Mail|| [143 views] Top|| File under: Sublime Porte
India-Pakistan
China to 'uphold justice for Pakistan' on Kashmir issue
[DAWN] China has announced it will "uphold justice for Pakistain on the international arena" and that it supports Pakistain's decision to approach the United Nations


...aka the Oyster Bay Chowder and Marching Society...


Security Council in the wake of India's decision to revoke

Kashmire

's special status.


But "Free Tibet!" is hegemonic and counter-revolutionary and will get you beaten


The foreign ministers of both countries held an urgent meeting in Beijing on Friday to discuss the current situation in Indian

Kashmire

e following the move made by India earlier this week.

A statement released by China's foreign ministry, said that it will "continue to support Pakistain in safeguarding its legitimate rights and interests".

According to the statement, Chinese Foreign Minister Wang Yi noted that China is "seriously concerned about the latest escalation of tensions in

Kashmire

".

China also believes that unilateral actions "will complicate the situation" and should not be taken.

It called on Pakistain and India to "properly resolve historical grievances, get rid of the zero-sum mindset, avoid unilateral action and seek a new path to peaceful coexistence".

China recognises that the

Kashmire

dispute must be properly resolved "based on the UN Charter, relevant UN Security Council resolutions and bilateral agreement", said the statement.


Posted by: Fred || 08/10/2019 00:00 || Comments || Link || E-Mail|| [179 views] Top|| File under: Govt of Pakistan
Caribbean-Latin America
19 bodies hung from bridge or hacked up in Mexico gang feud
[APNEWS] Mexican police found nine bodies hanging from an overpass Thursday alongside a

narco mob

banner threatening rivals, and seven more corpses hacked up and dumped by the road nearby. Just down the road were three more bodies, for a total of 19.

The killing spree reported by prosecutors in the western state of Michoacan marked a return to the grisly massacres carried out by

narco mob

s at the height of Mexico's 2006-2012 drug war, when piles of bodies were dumped on roadways as a message to authorities and rival gangs.

Two of the bodies hung by ropes from the overpass by their necks, half naked, and one of the dismembered bodies were women, Michoacan Attorney General Adrián López Solís said at a news conference.

The victims in the city of Uruapan had been shot to death. Some were hung with their hands bound, some with their pants pulled down.

While the banner was not completely legible, it bore the initials of the notoriously violent Jalisco

narco mob

, and mentioned the Viagras, a rival gang. "Be a patriot, kill a Viagra," the banner read in part.

"This kind of public, theatrical violence, where you don't just kill, but you brag about killing, is meant to intimidate rivals and send a message to the authorities," said Mexico security analyst Alejandro Hope.

"This kind of cynical impunity has been increasing in Michoacan," Hope added.

In one particularly brazen attack in May, a convoy of pickups and SUVs openly marked with the letters "CJNG" ‐ the Spanish initials of the Jalisco New Generation Cartel ‐ drove through the Michoacan city of Zamora at night, shooting up police vehicles and killing or wounding several officers.


Posted by: Fred || 08/10/2019 00:00 || Comments || Link || E-Mail|| [221 views] Top|| File under: Narcos
Afghanistan
Video: Airstrike destroys truck carrying weapons, explosives for Taliban in Ghazni
It's not the Daily Mail, but photos and video can be seen at the link for your pleasure and edification, dear Reader.

[KhaamaPress] The Afghan military has released a video which purportedly shows an Arclight airstrike

...KABOOM!...
targeting a truck in south-eastern Ghazni province.

The 203rd Thunder Corps in a statement said the truck was loaded with weapons, munitions and explosives.

The statement further added that the airstrike destroyed the truck in Deh Yak district of Ghazni in the early hours of Thursday morning.

Furthermore, the 203rd Thunder Corps said the

turbans

were looking to use the weapons, munitions and explosives loaded on teh truck to carry out attacks in Ghazni city.
Posted by: trailing wife || 08/10/2019 00:00 || Comments || Link || E-Mail|| [111 views] Top|| File under: Taliban
Home Front: Politix
Cory Booker: 'Bigotry Was Written Into Our Founding Documents'
[CNSNEWS] Sen. Cory Spartacus Booker

U.S. Senator-for-Life from Noo Joisey, formerly the mayor of Newark. Booker is a candidate for president in 2020, running on a platform of Make America Newark. He once wrote an essay on how to grope babes. He is noted for having an imaginary friend named T-Bone...
(D.-N.J.) said in a speech at the Emanuel AME Church in Charleston, S.C. on Wednesday that bigotry was written into the founding documents of the United States and that white supremacy has "always been a part of the American story."

"Bigotry was written into our founding documents. Native Americans, in our Declaration of Independence, were referred to as savages," Booker said. "In our Constitution, black people are fractions of human beings.

"White supremacy has always been a problem in our America story," he said. "If not always at the surface, then looking not so far beneath it."
Posted by: Fred || 08/10/2019 00:00 || Comments || Link || E-Mail|| [219 views] Top|| File under:
Caribbean-Latin America
Cartel Boss Rubbed Out in Mexican Border State Capital Restaurant
[BREITBART] A brazen Sunday cartel

liquidation

inside a Sonora capital city restaurant is sparking fears of escalated turf violence throughout the Mexican border state abutting Arizona.

A cartel hit targeting the alleged regional boss for the Sinaloa Cartel faction "Los Salazar" occurred at approximately 8 pm inside the Ballpark Restaurant Sunday. The plaza boss was identified as Sergio Alberto del Villar Suárez, aka "El Napoleón," according to local reports. He was executed by an unknown gunman while sitting at a table with two females. Security video shows a man remove a concealed weapon from his waistband before twice shooting El Napoleón. A family with children sitting at the adjacent table was unharmed.
Posted by: Fred || 08/10/2019 00:00 || Comments || Link || E-Mail|| [181 views] Top|| File under: Narcos
Afghanistan
Ex-Official Charged With Links To Terrorists Released On Bail
[ToloNews] The AGO

front man

says there was no evidence to show Mr. Dilawar has links with terrorists.

A former advisor to Afghan Senate, Najibullah Dilawar, who was arrested three months ago on charges of links with terrorists, has been released on bail, the Attorney General's Office confirmed.

The Attorney General's Office

front man

Jamshid Rasuli said on Friday that Mr. Dilawar had no relation with terrorist organizations based on the National Directorate of Security


...the Afghan national intel agency...


's investigations, therefore, he was released on bail.

"Nothing was found in the National Directorate of Security's probe on the allegations which were made public by media such as having relations with

Lions of Islam

and enemies, having relations with [some] countries," Mr. Rasuli said. "The only allegation which has been approved against this person is using the number plate of one car for another."

On May 24, the Interior Ministry in a statement said that Najibullah Dilawar, an advisor to Senate Speaker Fazl Hadi

Moslem

yar, was arrested in an operation by security forces on charges of sheltering and supporting bandidos

murderous Moslems

and having weapons, armored vehicles with fake number plates as well as Pak ID cards.

Critics said that government is treating such cases politically.
Posted by: trailing wife || 08/10/2019 00:00 || Comments || Link || E-Mail|| [76 views] Top|| File under:
New Zealand Police Arrest 2 British Men in Huge Meth Bust
In Australia they've been finding large amounts of drugs smuggled in by the so-called bikie gangs — Moslem colonists who include drugs among their other methods of financing jihad. Could this be related on the next island over?

[AnNahar] New Zealand police said Friday they had arrested two British men after finding a huge stash of methamphetamine in an Auckland apartment that would have been worth tens of millions of dollars if sold on the street.

Police said they've been targeting a foreign criminal organization working in New Zealand as part of what they're calling Operation Essex. They say the bust was one of the largest of its type in New Zealand.

Police said they searched the apartment last week and found plastic storage containers inside cardboard packing boxes that were filled with more than 200 kilograms (441 pounds) of meth with a street value of 144 million New Zealand dollars ($93 million).

In part due to New Zealand's isolated location, drugs like methamphetamine tend to bring a higher price here than in many other parts of the world.

Detective Inspector Paul Newman told

news hound

s they arrested a 60-year-old man at the apartment and a 49-year-old man at Auckland Airport. Both men remain in jail and have been charged with possessing methamphetamine with intent to supply.

"We're making inquiries with police liaison officers overseas and hopefully tapping into our law enforcement partners overseas to try and work out the threat that this syndicate poses to New Zealand," Newman said.

And in an unrelated drug find, police said Friday they believe that packages of cocaine that washed up on an Auckland beach this week likely drifted for a year and over hundreds of kilometers (miles) across the Tasman Sea from Australia.

Detective Inspector Colin Parmenter said that in August 2018, Australian authorities intercepted an inflatable boat off the northern coast of New South Wales. He said two people who were arrested at the time were seen dumping packages of cocaine into the ocean.

Parmenter said most of the cocaine had since been recovered. He said that the drugs that washed up in New Zealand matched the markings and packaging of the Australian drugs. The cocaine found on the beach had a street value of about NZ$3 million, he said.
Posted by: trailing wife || 08/10/2019 00:00 || Comments || Link || E-Mail|| [158 views] Top|| File under: Narcos
Caucasus/Russia/Central Asia
Chechnya sends ex-ISIS women into schools, not jails
[Rudaw] Mother of five Zalina Gabibulayeva says she was "tricked" into joining the jihadists in Syria five years ago. Now, repentant and repatriated to Russia's Chechnya, she goes into schools to teach others of the dangers of extremism.

Countries around the world are grappling with the question of how to treat citizens who travelled to the Islamic State

...formerly ISIS or ISIL, depending on your preference. Before that they were al-Qaeda in Iraq, as shaped by Abu Musab Zarqawi. They're really very devout, committing every atrocity they can find in the Koran and inventing a few more. They fling Allah around with every other sentence, but to hear western pols talk they're not really Moslems....
"caliphate" and have since decided to return.
Continued on Page 49
Posted by: trailing wife || 08/10/2019 00:00 || Comments || Link || E-Mail|| [87 views] Top|| File under: Islamic State
Who's in the News
35
[untagged]
5
Govt of Pakistan
5
Govt of Iran
3
Commies
3
Narcos
3
Taliban
3
Sublime Porte
3
Islamic State
2
Govt of Syria
2
al-Nusra
2
Govt of Pakistain Proxies
1
al-Shabaab (AQ)
1
Arab Spring
1
Houthis
1
Thai Insurgency
1
Hamas
Bookmark
E-Mail Me
The Classics
The O Club
Rantburg Store
Comments Spam
The Bloids
The Never-ending Story
Thugburg
RSS Links
Gulf War I
The Way We Were
Bio
Sink Trap
Alzheimer's Association
Day by Day
Counterterrorism
Hair Through the Ages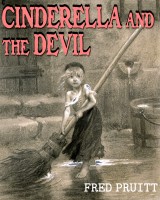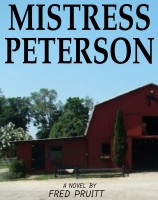 On Sale now!


A multi-volume chronology and reference guide set detailing three years of the Mexican Drug War between 2010 and 2012.

Rantburg.com and borderlandbeat.com correspondent and author Chris Covert presents his first non-fiction work detailing the drug and gang related violence in Mexico.

Chris gives us Mexican press dispatches of drug and gang war violence over three years, presented in a multi volume set intended to chronicle the death, violence and mayhem which has dominated Mexico for six years.
Click here for more information


Meet the Mods
In no particular order...


Steve White
Seafarious
Pappy
lotp
Scooter McGruder
john frum
tu3031
badanov
sherry
ryuge
GolfBravoUSMC
Bright Pebbles
trailing wife
Gloria
Fred
Besoeker
Glenmore
Frank G
3dc
Skidmark
Alaska Paul



Better than the average link...



Rantburg was assembled from recycled algorithms in the United States of America. No trees were destroyed in the production of this weblog. We did hurt some, though. Sorry.
3.215.182.36