India-Pakistan
Pakistan suspends mobile networks over fears of attacks
Pakistan's authorities are suspending mobile phone services in major cities to prevent sectarian violence during key Shia Muslim commemorations.

More than 90% of bombs are detonated by attackers using phones, officials say.

In some areas, motorbikes carrying passengers have been banned because of fears that this is how attackers could be brought to their targets.

Attacks on minority Shia by hard-line Sunnis have increased in recent months across Pakistan.

In the deadliest attack this week, 23 people were killed at a Shia procession in the city of Rawalpindi.
Aerial surveillance

On Friday, mobile phone services were temporarily blocked in parts of the capital Islamabad, the southern port city of Karachi, and in Quetta in the south-east.

The authorities said that more areas would be cut off over the weekend - the climax of the holy month of Muharram for Shias.

"More than 90% of bomb blasts have been carried out through mobile sims," Pakistani Interior Minister Rehman Malik told reporters.

"Most recently, all the blasts that occurred in the last 15 days were mobile phone-based," he added.
Posted by: tipper || 11/23/2012 19:30 || Comments || Link || E-Mail|| [486 views] Top|| File under:
Africa Horn
State Department Says To Beat Feet in Yemen
The Department of State warns U.S. citizens of the high security threat level in Yemen due to terrorist activities and civil unrest. The Department urges U.S. citizens not to travel to Yemen.


No wonder Expedia was offering such a good deal.


U.S. citizens currently in Yemen should depart.


Presumably including our oilfield workers. One more vote cast for fracking in the US.


As staff levels at the embassy are restricted, our ability to assist U.S. citizens in an emergency remains limited and may be further constrained by the fluid security situation.


Translation: You saw what happened in Benghazi. If Champ ain't gonna back us up, we're sure as hell not coming for your sorry ass.


The security threat level in Yemen is extremely high. In September 2012, a mob attacked the U.S. Embassy compound.


It's that damn video again.


Demonstrations continue to take place in various parts of the country and may quickly escalate and turn violent. U.S. citizens are urged to avoid areas of demonstrations if possible, and to exercise caution if within the vicinity of a demonstration.
"It's all good, guys. I voted for Obama twice."
Terrorist organizations, including al-Qaida in the Arabian Peninsula (AQAP), continue to be active in Yemen. In addition, piracy


or, as we call it stateside, "income redistribution"


in the Red Sea, Gulf of Aden, and Indian Ocean is a security threat to maritime activities in the region.


On the other hand, rest assured that the US Navy has made great strides toward its primary mission of achieving gender and ethnic equality.
Posted by: Matt || 11/23/2012 14:09 || Comments || Link || E-Mail|| [1729 views] Top|| File under:
How I Hacked An Electronic Voting Machine
The Vulnerability Assessment Team at Argonne National Laboratory looks at a wide variety of security devices-- locks, seals, tags, access control, biometrics, cargo security, nuclear safeguards--to try to find vulnerabilities and locate potential fixes. Unfortunately, there's not much funding available in this country to study election security. So we did this as a Saturday afternoon type of project.

The device we implanted in the touchscreen machine was essentially $10 retail. If you wanted a deluxe version where you can control it remotely from a half a mile away, it'd cost $26 retail. It's not big bucks. RadioShack would have this stuff. I've been to high school science fairs where the kids had more sophisticated microprocessor projects than the ones needed to rig these machines.

Because there's no funding for this type of security-testing, we relied on people who buy used machines on eBay [in this case the touchscreen Diebold Accuvote TS Electronic Voting Machine and the push-button Sequoia AVC Advantage Voting Machine]. Both of the machines were a little out-of-date, and we didn't have user manuals and circuit diagrams. But we figured things out, in the case of the push-button machine, in under two hours. Within 2 hours we had a viable attack. The other machine took a little longer because we didn't fully understand how touchscreen displays worked. So we had learning time there. But that was just a couple days. It's like a magic trick. You've got to practice a lot. If we practiced a lot, or even better, if we got someone really good with his hands who practiced a lot for two weeks, we're looking at 15 seconds to 60 seconds go execute these attacks.

I want to move it to the point where grandma can't hack elections. We're really not there.The attacks require physical access. This is easy for insiders, who program the machines for an election or install them. And we would argue it's typically not that hard for outsiders. A lot of voting machines are sitting around in the church basement, the elementary school gymnasium or hallway, unattended for a week or two before the election. Usually they have really cheap cabinet locks anyone can pick; sometimes they don't even have locks on them. No one signs for the machines when they show up. No one's responsible for watching them. Seals on them aren't much different from the anti-tamper packaging found on food and over-the-counter pharmaceuticals. Think about tampering with a food or drug product: You think that's challenging? It's really not. And a lot of our election judges are little old ladies who are retired, and God bless them, they're what makes the elections work, but they're not necessarily a fabulous workforce for detecting subtle security attacks.
Posted by: Voldemort Grereth1352 || 11/23/2012 12:11 || Comments || Link || E-Mail|| [1378 views] Top|| File under:
Africa North
Muslim Brotherhood offices torched against President Mohamed Morsi in Egypt
Protesters torched Muslim Brotherhood offices on Friday, state media said, as supporters and opponents of President Mohamed Morsi staged rival rallies across Egypt a day after he assumed sweeping powers.

The offices of the Freedom and Justice Party (FJP), the Muslim Brotherhood's political arm, were set ablaze in the canal cities of Ismailiya and Port Said, state television said.

An FJP official told AFP the party's office was also stormed in the Mediterranean city of Alexandria, where clashes broke out between rival demonstrators.

In Cairo, an array of liberal and secular groups, including activists at the forefront of the protest movement that forced veteran strongman Hosni Mubarak from power early last year, planned to march on Tahrir Square, Cairo's iconic protest hub, to demonstrate against the "new pharaoh".

Morsi's backers led by the powerful Muslim Brotherhood gathered outside the presidential palace in north Cairo in a show of support for his decision to temporarily place his decisions above judicial oversight.

"The people support the president's decisions," the crowd chanted.

Morsi was mulling an address to the nation defending his decision later in the day, aides said.

On Thursday, the president undercut a hostile judiciary that had been considering whether to scrap an Islamist-dominated panel drawing up a new constitution, stripping judges of the right to rule on the case or to challenge his decrees.

The decision effectively places the president above judicial oversight until a new constitution is ratified.
Morsi's opponents poured into Tahrir Square after the main weekly Muslim prayers.
Posted by: tipper || 11/23/2012 09:35 || Comments || Link || E-Mail|| [740 views] Top|| File under:
Home Front: Culture Wars
Too Few Oppressors, Too Many Victims
h/t Gates of Vienna


Since the election, some fatalistic Washington conservative elites have accepted — and Obama operatives have rejoiced in — a supposedly new and non-white-male ethnic electorate: Americans will be categorized, and collectively so, on the basis of largely how they look and, to a lesser extent, how they sound. Republicans, then, better get with the new tribalism and remarket themselves to address the new minority monolith.

Accordingly, the enlightened and redeemable liberal elements of the otherwise now played-out old white majority, when combined with the new ethnic minorities, will result in a permanent progressive majority — one that rejects the archaic, if not toxic, racialist values that have been in the past so injurious to the idea of what the United States might have otherwise become. Just imagine a better world with no more required reading of white male Greeks, no more inordinate focus on Shakespeare's Shylock, no need to suffer through Twain's N-word or Tolkien's stereotypical dark-skinned orcs — or indeed, the one-dimensional and boring world we inherited from a Jefferson, Madison, Melville, Lincoln, Grant, Edison, Bell, TR, Salk, Nimitz, and Ike.

...Land of the Bad

If we are to live in a tribal society, at least get the narrative down to avoid embarrassing contradictions. America was a racist patriarchy of homophobic, intolerant nativists that exploited others — somehow to build the Hoover dam, invent electricity, create the largest economy in the world, provide a model for globalization, and craft the most inspired constitution in the history of civilization. Do Oaxacans flock to this terrible place on the theory that it is not necessarily any better than Mexico but that it belonged to their ancestors — in a way Oaxaca (where are they leaving from) did not?

Thus the dilemma: most in the world wish to emigrate to the one place that is held to be unfair and biased and in need of radical change. But if the United States begins to change and operate on the economic, political or cultural principles of Bolivia, Uganda, the Philippines, China, or Oaxaca, will millions still wish to come here, or will they prefer Uganda and Bolivia?

It is very American to find an "edge." In the bad old days, that meant having an uncle who was in the butchers' union, or a cousin in the fire department, or a granddad who gave money to Yale, or a sister who was married to the dean of the law school. So perhaps the world of Elizabeth Warren's con is long overdue.

Only in America can we be all that we wish to be — by just declaring ourselves to be among the growing number of victims rather than among shrinking pool of oppressors.
Posted by: g(r)omgoru || 11/23/2012 02:07 || Comments || Link || E-Mail|| [519 views] Top|| File under:
Israel-Palestine-Jordan
Shin Bet, police arrest suspects in TA bus bombing
Shin Bet officers and police arrested the terrorists who bombed a bus in Tel Aviv on Wednesday several hours after the device exploded, the agency revealed on Thursday evening.

The cell's members mostly came from Beit Lakia, near Ramallah, the Shin Bet (Israel Security Agency) announced in a statement, without saying how many were under arrest.
Posted by: g(r)omgoru || 11/23/2012 01:43 || Comments || Link || E-Mail|| [621 views] Top|| File under:
Great White North
Steyn: The Twinkie Curtain Descends
From the deplorably parochial coverage in the U.S. media, you'd almost get the impression that those iconic American delicacies of Twinkies and Wonder Bread have ceased production. That's not true. They've just ceased production for Americans. Up north, the streets are paved with Twinkies, and every Canadian is walking in a Winter Wonderbreadland:

Twinkie and Wonder Bread lovers in the U.S. can still head north of the border to stock up on the baked goods even with the bankruptcy of Hostess Brands Inc.

Saputo Inc. (SAP), Canada's largest dairy processor, has the trademark and brand rights to Hostess CupCakes and Hostess Twinkies in the country and manufactures the products themselves, said Sandy Vassiadis, a spokeswoman for the company.

"It's totally separate," she said, in an interview from Saputo's headquarters near Montreal. "We own the rights in Canada so what's happening in the U.S. doesn't affect us."

Happy the man who can say that as the fiscal cliff looms.

As pitiful Twinkieless Americans stampede for Vancouver, Windsor and Niagara, it would be tempting for gloating Canadians to descend into Twinkie triumphalism. But fortunately they're mindful of Churchill's injunction — in victory, magnanimity:

Sorry, guys, but we continue to beat your asses. (While making them bigger…)

P.S. If you want your authentically all-American Canadian-made Twinkies, my advice is get them soon, before the zealots of U.S. Homeland Security raise them to the threat level of Kinder Eggs.

Posted by: tipper || 11/23/2012 01:01 || Comments || Link || E-Mail|| [467 views] Top|| File under:
Israel-Palestine-Jordan
Haniya Calls on Factions to Respect Gaza Truce
[An Nahar] The

Hamas, always the voice of sweet reason,

prime minister of the

Gazoo

Strip, Ismail Haniya, on Thursday called on all Paleostinian factions to respect a truce deal reached with Israel a day earlier.

"I salute the resistance factions who have respected the agreement since it entered into force and I ask everyone to respect it and act accordingly," Haniya said in a

Gazoo

City speech.

Haniya also called on "the security services to follow up on the matter."

"We in the government bear the great responsibility of protecting our people and also protecting this agreement, which the occupation has committed to," he said.

A truce to end eight days of violence in and around

Gazoo

was agreed between Israel and Hamas and announced in Cairo on Wednesday evening, with Hamas expected to enforce its terms on the various

myrmidon

groups in the Paleostinian territory.

The deal calls on Israel to "stop all hostilities... in the land, sea and air, including incursions and targeting of individuals."

It also urges the Paleostinian factions to end "rocket attacks and all attacks along the border."

During the eight eight-day operation, the Israeli army said it hit more than 1,500 targets, as

Gazoo

Islamic fascisti fired 1,354 rockets over the border, of which 933 struck Israel and another 421 were intercepted by the Iron Dome defense system.

The Hamas-run health ministry said the air strikes killed 163 Paleostinians and

maimed

1,235, while in Israel five people, including a soldier, were killed by rocket fire and another 280

maimed

, army figures showed.

Posted by: Fred || 11/23/2012 00:00 || Comments || Link || E-Mail|| [402 views] Top|| File under: Hamas
Africa Horn
Sudan arrests ex-spy chief after foiled plot
Sudan tossed in the slammer
... anything you say can and will be used against you, whether you say it or not...
its former spy chief and other senior military and security officers on Thursday after foiling what officials said was a plot to incite chaos and target leaders in this oil-producing African state.

Witnesses told

Rooters

they saw army tanks and armored vehicles moving down a main street in the centre of Khartoum around midnight, but life in the city was normal during the day with shops in the centre bustling with customers.

Sudan's President Omar Hassan al-Bashir has kept up a 23-year hold on power, even as a series of uprisings troubled the country's poor border areas, including the conflict-torn region of Darfur.

But Sudan has been stuck in economic crisis since the south - the source of most of its known oil-reserves - declared independence last year under the terms of a peace deal.

High prices for food have added to widespread public anger over losing the south and have emboldened opposition activists to call for protests. Analysts say the crisis has also exacerbated divisions in the government and squeezed the patronage system they say Bashir has relied on.

Unrest over price rises and food and fuel shortages has preceded coups in Sudan in the past.

Salah Gosh, former head of Sudan's powerful intelligence and security agency, was arrested with 12 others on suspicion of "inciting chaos", "targeting" some leaders and spreading rumors about Bashir's health, the information minister told

news hound

s.

Bashir, 68, has undergone throat surgery twice since the summer. Officials insist he is in good health.
Posted by: Fred || 11/23/2012 00:00 || Comments || Link || E-Mail|| [651 views] Top|| File under: Govt of Sudan
India-Pakistan
Possible terrorist attacks foiled in Karachi, Peshawar
[Dawn] Bomb disposal squads (BDS) defused two bombs in Beautiful Downtown Peshawar


...capital of Khyber Pakhtunkhwa (formerly known as the North-West Frontier Province), administrative and economic hub for the Federally Administered Tribal Areas of Pakistan. Peshawar is situated near the eastern end of the Khyber Pass, convenient to the Pak-Afghan border. Peshawar has evolved into one of Pakistan's most ethnically and linguistically diverse cities, which means lots of gunfire.


and one in Bloody Karachi


...formerly the capital of Pakistain, now merely its most important port and financial center. It may be the largest city in the world, with a population of 18 million, most of whom hate each other and many of whom are armed and dangerous...


on Thursday, foiling possible terrorist attack in these cities, DawnNews reported.

BDS personnel defused a remote-controlled bomb planted near an Imambargah in the Qasba Colony area of Peerabad,

The bomb, which was planted in a block, was placed near an Imambargahin a police check post. BDS was called when police identified the the bomb.

"The bomb contained 4kg of explosives and had a cellphone placed inside it," the BDS officials said.

After yesterday's

kaboom

s in the city, the security around all the Imambargahs have been beefed up and the BDS are searching the possible bombs around the worship places.

Earlier in Peshawar, two bombs were found planted near Gulbahar-Nishtarabad flyover in city's Gulbahar area. The bombs were planted to target police personnel, according to security sources.

The BDS immediately reached the spot. The BDS officials said that one of the bombs was defused whereas the other bomb

exploded

using a robot, adding that both the bombs weighed three kilograms each.

Posted by: Fred || 11/23/2012 00:00 || Comments || Link || E-Mail|| [662 views] Top|| File under: TTP
Caribbean-Latin America
Feel Good Story: Mexican killer gets a Mexican Army .308 Thanksgiving present

For a map, click here. For a map of Zacatecas state, click here.

By Chris Covert
Rantburg.com

The Mexican gangster who allegedly murdered his wife, Rubi Escobedo in Juarez in 2008, and who likely commissioned the murder of his mother, Marisela, was among the armed suspects killed in a shootout with a Mexican Army road patrol last Friday, according to Mexican news accounts.

Sergio Rafael Barraza Bocanegra AKA El Comandante Bambino was identified Wednesday, and his identification confirmed by Arturo Nahle Garcia, Zacatecas state Procuraduria General del Estado (PGE) or attorney general.
You can read about the murder of Marisela Escobedo and her daughter by clicking here.
You can read about the confrontation that led to Barraza Bocanegra's death, by clicking here
Posted by: badanov || 11/23/2012 00:00 || Comments || Link || E-Mail|| [656 views] Top|| File under:
Africa Subsaharan
DR Congo president sacks chief of land forces
President of the Democratic Republic of the Congo
...formerly the Congo Free State, Belgian Congo, Zaire, and who knows what else, not to be confused with the Brazzaville Congo or Republic of Congo, which is much smaller and much more (for Africa) stable. DRC gave the world Patrice Lumumba and Joseph Mobutu, followed by years of tedious civil war. Its principle industry seems to be the production of corpses. With a population of about 74 million it has lots of raw material...
Joseph Kabila has sacked the chief of land forces over UN accusations he runs a huge arms smuggling network supplying several groups, including Congolese rebels, a

front man

said Thursday.

Government

front man

Lambert Mende told

news hound

s in Kinshasa that the measure was temporary, pending a "thorough investigation" into General Gabriel Amisi's activities.

A report by the UN Group of Experts on the Democratic Republic of the Congo released this week accuses Amisi of overseeing a network that provides arms and ammunitions to

gang

s and elephant poachers.

The sacking of one of DR Congo's top military leaders comes two days after the regular FARDC forces suffered a humiliating setback when the M23 rebel group drove them out of the main eastern city of Goma.

Among those Amisi is accused of selling arms to is the Mai-Mai Raia Mutomboki group, which is believed to be responsible for hundreds of deaths in recent months in eastern DR Congo and is thought in some instances to have allied itself with the M23.
Posted by: Fred || 11/23/2012 00:00 || Comments || Link || E-Mail|| [1439 views] Top|| File under:
Army Dismantles New Rocket Aimed at Israel
[An Nahar] The Lebanese army said it dismantled on Thursday another rocket in southern

Leb

after two similar rockets were fired towards Israel the day before but fell short.

The army command said in a communique that following the attack on Wednesday, the military and U.N. peacekeepers heavily patrolled the Marjayoun area where the rockets were launched from and found a new rocket on its launcher.

It said a judicial investigation has been launched to find the perpetrators.

The two rockets were fired on Wednesday from Marjayoun toward Israel but fell short and landed in southern

Leb

's al-Khiam valley, the army said.

On Monday, Lebanese officials also found and disarmed two rockets aimed at the Jewish state.

The two incidents coincided with a weeklong conflict between Israel and

Hamas, always the voice of sweet reason,

in the

Gazoo

Strip that came to a halt on Wednesday following the announcement of an Egyptian-brokered cease-fire.

Posted by: Fred || 11/23/2012 00:00 || Comments || Link || E-Mail|| [840 views] Top|| File under: Hezbollah
-Signs, Portents, and the Weather-
Angolan Church Frets over 'Chronic' Witchcraft Problem
[An Nahar] The Roman Catholic Church in Angola on Wednesday demanded new laws to outlaw witchcraft, claiming the practice had reached "chronic" proportions.


"Thousands of people have been turned into chickens! It's time to put a stop to it!"


"It is affecting more and more followers, it destroys family ties and affects relations among people," said Francisco Viti, the archbishop of the central city of Huambo.
"And I won't even mention the amount of chicken poop it generates!"
Angola does not have laws against witchcraft, leaving communities to deal with the issue as they see fit. Suspected witches have been lynched.


Well, that's one way to deal with it. On the other hand, if you can grab 'em to lynch 'em they're probably not really witches, are they? Otherwise you'd be a chicken, or a frog, or even a handful of drifting ashes.


"There is a legal vacuum with regards to witchcraft, which does not constitute a crime -- yet the consequences are killings, violence, libel and slander," said Jose Manuel Imbamba a Church

front man

.


"On the other hand, egg production is up..."




Omelets for everyone!


"This is a chronic problem in Angola, but nobody has the courage to confront it," he added.


"There's a reason for that. [CACKLE!]"


Many Angolans turn to witch-doctors who are believed to have superior powers to solve health problems and misunderstanding between neighbors or within families, or even make decisions. The belief is widespread, despite a majority of the people in the former Portuguese colony being Catholic.
Posted by: Fred || 11/23/2012 00:00 || Comments || Link || E-Mail|| [1542 views] Top|| File under:
Afghanistan
Herat District Deputy Spy Chief Shot Dead in Street
[Tolo News] The deputy chief of intelligence in western Herat


...a venerable old Persian-speaking city in western Afghanistan, populated mostly by Tadjiks, which is why it's not as blood-soaked as areas controlled by Pashtuns...


province's volatile Shindand district was

rubbed out

Thursday afternoon by unknown

gunnies

, officials told TOLOnews.

Tajuddin was about 200 metres from the Shindand National Directorate of Security office when unknown

gunnies

opened fire on him as they rode past on a
cycle of violence, Shindand district police chief Ghulam Sakhi Hussian said.

The incident occurred at around 4:00pm local time when Tajuddin was not on official duty, Hussian added.

No group including the Taliban has

grabbed credit

for the attack.

Posted by: Fred || 11/23/2012 00:00 || Comments || Link || E-Mail|| [638 views] Top|| File under: Taliban
From one Karzai to another Karzai?
[Dawn] Among the many wild and woolly theories on the election doing the rounds of Kabul -- an example being the 'Putin model', whereby Karzai will elevate a pliable vice president to the presidency and run the administration from a lower position -- one name is consistently mentioned as a likely successor to Karzai: his elder brother, Qayyum Karzai.

"There is a lot of buzz in Kabul around the name of Qayyum Karzai," said Daud Sultanzai, a member of the Afghan parliament.

Sultanzai argued that while it was too early for Karzai to formally name a candidate, the president is keen to have someone from his camp succeed him as president.

Weighing in in the elder Karzai's favour is his position as President Karzai's confidant and canvasser for support, according to Ikram Shinwari, a veteran Kabul-based journalist. "Qayyum Karzai is the president's main lobbyist, meeting people in Afghanistan and abroad on the president's behalf and active in gathering support from tribal and business leaders," Shinwari said.

Yet, most analysts and politicians cautioned that it was too early to know if Qayyum Karzai would eventually get the nod to contest the presidential election, or even if he can win. According to Daud Sultanzai, the Afghan parliamentarian, other names in the presidential mix include Zalmay Khalilzad, the influential former US ambassador in Kabul; Ali Ahmad Jalali, a former interior minister; and Omar Daudzai, the Afghan ambassador in Islamabad who has previously served in Tehran.

Posted by: Fred || 11/23/2012 00:00 || Comments || Link || E-Mail|| [524 views] Top|| File under:
India-Pakistan
Sectarian, militant attacks jolt nation
[Dawn] The country was rocked on Wednesday by

kaboom

s and targeted attacks in main cities in the four provinces, claiming lives of at least 25 civilians and security personnel.

Two of the attacks -- one in Rawalpindi and the other in Bloody Karachi


...formerly the capital of Pakistain, now merely its most important port and financial center. It may be the largest city in the world, with a population of 18 million, most of whom hate each other and many of whom are armed and dangerous...


-- were sectarian, targeting Muharram mourners gathered in or near Imambargahs.

At least 14 people were killed and 35 others injured in a

suicide kaboom

in Dhoke Syedian area of Rawalpindi.

Two people were killed and at least 12 others injured in twin blasts near an Imambargah in Orangi Town of

Bloody Karachi

. The blasts took place one hour apart.

In Quetta, security personnel who were escorting a van of schoolchildren were hit by a blast. At least three soldiers and two

non-combatants were killed

. Twenty-eight people

were maimed

.

Three

coppers

were killed in Bannu, Khyber-Pakhtunkhwa


... formerly NWFP, still Terrorism Central...


, when

gunnies

ambushed their van. The assailants also fired on a checkpost, injuring three FC personnel.

Also in Khyber-Pakhtunkhwa, a police constable was killed when a bomb placed on a road hit a police van which plunged into a ravine. Two officers and the driver of the van

were maimed

.

According to our

news hound

Mohammad Asghar, at least 14 people were killed and 35 others injured when a

jacket wallah

went kaboom!"

in Dhoke Syedian area of Rawalpindi on Wednesday night.

The

kaboom

took place after the suicide bomber was intercepted by law-enforcement personnel when he was trying to join a Muharram procession.

The procession, which originated from the house of Manzoor Haider Shah, was heading to Qasr-e-Shabir where it was to culminate.

The

corpse count

could rise as five of the injured are said to be

at death's door

.

According to initial reports, the suspected suicide bomber tried to join the procession by crossing barbed wires and breaking the security cordon. The bomber detonated his suicide jacket containing high-intensity explosives the moment he was intercepted by security personnel.

The blast, which shattered windowpanes of nearby houses, was heard miles away. It created panic across the city as police and emergency services were seen moving towards the site of the blast.

According to law-enforcement personnel, four live grenades were found at the scene of the bombing. Human limbs were scattered over a large area and the injured were screaming for help.

Angry people pelted

coppers

with stones and raised slogans against the administration and its failure to provide security.

According to one of the injured, who identified himself as Bagh Hussain Shah, the procession was heading towards the main road when the

kaboom

took place.

"There was chaos, the injured lying over a vast area as everybody screaming with pain and calling for help," he said. "There was nobody to help me as my brother Ishtiaq Hussain Shah who suffered serious injuries was also lying on the road."

At least 23 injured were taken to the district headquarters hospital, five to the Benazir Bhutto


... 11th Prime Minister of Pakistain in two non-consecutive terms from 1988 until 1990 and 1993 until 1996. She was the daughter of Zulfikar Ali Bhutto, founder of the Pakistain People's Party, who was murdered at the instigation of General Ayub Khan. She was murdered in her turn by person or persons unknown while campaigning in late 2007. Suspects include, to note just a few, Baitullah Mehsud, General Pervez Musharraf, the ISI, al-Qaeda in Pakistain, and her husband, Asif Ali Zardari, who shows remarkably little curiosity about who done her in...


Hospital, three to the Military Hospital and one to the Holy Family Hospital.

S. Raza Hassan in

Bloody Karachi

adds: The

placid provincial capital

was rocked by twin blasts near an Imambargah. Two people were killed and at least 12 others injured.

The two blasts took place with a space of one hour close to Masjid-o-Imambargah Haider-e-Karar in Orangi Town No 5.

According to police and hospital sources, Arsalan, a shopkeeper, and Arshad, a puncture shop owner, were killed. Journalists as well as police and Rangers personnel were among the injured.

The first blast took place at about 7pm, damaging nearby shops.

"Circumstantial evidence suggests that explosives were planted in a

cycle of violence

," said Raja Umar Khattab, SSP of CID's counter-terrorism wing.

"The second improvised

bomb

appeared to have been concealed in a brick-like structure along the wall of the Imambargah. A number of similar blocks on the pavement gave a perfect cover to the IED," the SSP said, adding that about five to six kilograms of explosives were used in the first blast and about half a kilogram in the second, he said.

"The blast took place during traffic movement on the road. The

cycle of violence

was not parked there and it is difficult to say at the moment if the blast was carried out by a suicide bomber," DIG West Javed Odho told Dawn.

He said some mutilated human remains had been found, but only a DNA test could confirm if those were of the bomber.

Forensic

Sherlocks

claimed to have collected "some crucial pieces of evidence" which could lead to trace the planners and executors of the attacks, a senior officer said.

The Secretary General of Majlis Wahdat-e-

Moslem

een, Allama Nasir Abbas Jafri, condemned the twin blasts and said the government had completely failed to provide security to people.

Posted by: Fred || 11/23/2012 00:00 || Comments || Link || E-Mail|| [633 views] Top|| File under: Govt of Pakistan
Blasts expose LEAs' neglect towards preserving crime scene
[Dawn] The twin blasts outside an Imambargah in Orangi Town on Wednesday not only exposed the approach of the law-enforcement agencies towards the importance of preserving the

scene of the crime

, but also showed a lack of disregard among rescue workers and overzealous broadcast media personnel for safety protocols, which made them vulnerable to a second attack.

The first blast was reported a few minutes after the sunset outside the Imambargah Haider-e-Karrar in Orangi Town No. 5. The

kaboom

attracted a large number of ambulances with dozens of rescue workers, mostly associated with the Edhi Foundation and Chhipa Welfare Association, followed by a number of

news hound

s from different media houses.

The scene of crime became a free-for-all, as barehanded rescue workers and police officials were seen handling the stuff outside the Imambargah that included parts of a
cycle of violence said to have been used in the attack and pieces of damaged property.

Officials recognised the fact that a huge crowd at the

scene of the crime

did not only cause loss of crucial evidence, but might have attracted a second

kaboom

.

"It's definitely our concern," said Munir Sheikh, the chief of the forensic division of the Sindh police. "It's primarily the responsibility of the law-enforcement agencies to secure the

scene of the crime

, which demands restricted movement of the people and no movement of objects until it's declared clear by the forensic people or

Sherlocks

."

He feared that the careless handling of the

scene of the crime

might resulted in a loss of some evidence of the first blast, though he said his team had managed to collect crucial evidence after the second

kaboom

.

The Wednesday blasts in Orangi Town came as a grim reminder of the twin May 2004 blasts outside the Pakistain American Cultural Centre (PACC) on Fatima Jinnah Road that killed a policeman and left a number of journalists as well as law-enforcement agencies' personnel injured.

An almost identical episode was witnessed some six years later in 2010 when at least 25 people were killed and over 100 others injured in a

roadside kaboom

blast near a bus packed with mourners going to a Chehlum procession on Shahrah-e-Quaideen.

Within an hour to that

kaboom

, another blast took place outside the emergency ward of the Jinnah Postgraduate Medical Centre, where relatives of those injured in the first attack, paramedics and media persons were present.

"The law-enforcement agencies must cordon off the

scene of the crime

, which unfortunately we have not witnessed in the recent incident," conceded Sharfuddin Memon, the adviser to the Sindh home department. "Only

Sherlocks

should be allowed there. There is a certain standard operating procedure to manage a

scene of the crime

but it's hardly followed."

Apart from police lethargic approach, he said, other reasons including mob reaction, media interest and hyper activism of rescue volunteers prevented the police from completely implementing the SOP.

"We are fighting a war on terror, but it's so unfortunate that we have been unable to follow some basics to handle the situation we confront after every few days," said Jameel Yusuf, a former chief of the Citizens-Police Liaison Committee. "The Wednesday incident should serve as a wake-up call for all the people and institutions involved in the process. The police must take volunteers and the community on board in such a situation to handle the situation, which would also share their burden and make the community realise about their role."

Posted by: Fred || 11/23/2012 00:00 || Comments || Link || E-Mail|| [380 views] Top|| File under: Govt of Pakistan
Africa North
Libya probe into consulate attack stalls
Benghazi, Libya --
After more than two months, Libya's investigation into the attack on the U.S. Consulate in Benghazi appears in limbo. Key security commanders and witnesses say they were never questioned. No suspects have been named, and gunmen seen participating in the assault walk freely in the eastern Libyan city.

Hanging over the probe is a fear of reprisals from extremist militiamen. Farag al-Fazani, a young commander of a Libyan security force commissioned to protect the U.S. post at the time of the Sept. 11 attack, says he sees militants he recognizes from that chaotic night.

They recognize him too.

"I get death threats by phone (saying) you are an infidel and spilling your blood is permitted," said al-Fazani.

U.S. and Libyan leaders have sworn to hunt down those who carried out the assault, in which gunmen blasted their way into the consulate compound after nightfall and killed four Americans, including the U.S. ambassador to Libya, J. Christopher Stevens. Most officials and witnesses have blamed fighters from Ansar al-Shariah, an Islamic extremist militia in the city. But much remains unexplained - including what was the attack's motive, why did Libyan security pull back from the consulate and even what time the attack started, much less the bigger questions of whether outside terror groups like al Qaeda were involved.

The FBI, which sent a team to Tripoli immediately after the attack to work with Libyan investigators, has said nothing about its findings so far. From the Libyan side, there has been little sign of an investigation.

Meanwhile, U.S. Ambassador to the United Nations Susan Rice said Wednesday that her early account of the attack was based on the initial intelligence-community assessments and was always subject to review and updates.

She said she respects Arizona Republican Sen. John McCain, who has been critical of her, but says "some of the statements he's made about me have been unfounded, but I look forward to having the opportunity at the appropriate time to discuss all of this with him."

Her comments attributing the attacks to a mob enraged over an anti-Muslim video posted on YouTube were widely denounced by Republicans during the U.S. presidential campaign. The focus has fallen on Rice because she is believed to be President Obama's first choice to replace Secretary of State Hillary Rodham Clinton, who is not expected to stay on during his second term.


Posted by: Au Auric || 11/23/2012 00:00 || Comments || Link || E-Mail|| [384 views] Top|| File under:
China-Japan-Koreas
North Korea threatens repeat of island shelling
[Bangla Daily Star]
North Korea has threatened to repeat its 2010 artillery attack on a border island, as South Korea prepares to mark the second anniversary of the shelling today that left four dead.

"The commemoration... on Yeonpyeong Island will lead to the second Yeonpyeong Island disaster," a military

front man

said.

The November 23, 2010 shelling of the island killed two South Korean marines and two civilians in one of the most serious border incidents since the 1950-1953 Korean War.

Posted by: Fred || 11/23/2012 00:00 || Comments || Link || E-Mail|| [1501 views] Top|| File under: Commies
India-Pakistan
Pak Taliban threatens Indians 'anywhere' to avenge Kasab's execution
[Times Of India.India Times] The Pak Taliban on Thursday pledged to attack Indian targets "anywhere" to avenge the execution of Ajmal Kasab, the lone survivor of the terrorist squad responsible for the November 2008 Mumbai attacks, and demanded that Kasab's body be returned to Pakistain for an "Islamic burial".

Tehrik-e-Taliban Pakistain

front man

Ehsanullah Ehsan said the TTP will conduct various attacks in India and anywhere to avenge the hanging of Kasab, without elaborating any further. The TTP, closely linked to al Qaeda, operates from Pakistain's ungoverned tribal belt along the country's border with Afghanistan.

"TTP demands that Kasab's body be returned to Pakistain for an Islamic burial," Ehsan said. "If they don't return his body to us or his family, we will capture Indians and not return their bodies," he warned. The Taliban will try to strike Indian targets anywhere, he added.

He also criticized the Pakistain government for failing to ask India to return Kasab's body after Indian authorities said Wednesday that Kasab was buried in the surrounding area of the jail in Pune where he was hanged. Indian authorities did not specify what burial rites were performed.

After Delhi requested for extra protection for its diplomats in Pakistain following the execution, Pakistain tightened security at the Indian embassy in Islamabad. Indian deputy high commissioner Gopal Baglay met his counterpart in the Pakistain foreign office Zohra Akbari, DG, South Asia, a day before Kasab's hanging, and handed a 'note verbale' requesting extra security cover.

Diplomatic sources in Islamabad confirmed that security measures at the Indian High Commission, which are already very extensive, were further tightened.

Pakistain foreign secretary Jalil Abbas Jillani told

news hound

s, "I am not aware of the threats that you are referring to, but as far as we are concerned, our position on the issue of terrorism has been consistent - we have condemned terrorism in Pakistain or in any part of the world as something that is unacceptable."

"As far as the question of security is concerned, the government of Pakistain is doing everything despite all the challenges to provide security not only to our own people but also members of the diplomatic community," he added, on the eve of a summit of developing countries being hosted in Islamabad.
Posted by: Fred || 11/23/2012 00:00 || Comments || Link || E-Mail|| [385 views] Top|| File under: al-Qaeda in Pakistan
Africa North
Morsi Issues Declaration Widening His Powers, Baradei Calls Him a 'New Pharaoh'
[An Nahar] Egyptian President Mohammed Morsi assumed sweeping powers on Thursday, putting him on a collision course with the judiciary and raising questions about the country's democratic future.

The move, just a day after Morsi took diplomatic centerstage in brokering a ceasefire between Israel and

Gazoo

's Islamist

Hamas, always the voice of sweet reason,

rulers, earned him the same derisive monicker of "new pharaoh" leveled at veteran strongman Hosni Mubarak


...The former President-for-Life of Egypt, dumped by popular demand in early 2011...


before his ouster in a popular uprising last year.

"The president can issue any decision or measure to protect the revolution," according to a decree read out on television by presidential

front man

Yasser Ali.

"The constitutional declarations, decisions and laws issued by the president are final and not subject to appeal."

The move is a blow to the pro-democracy movement that toppled Mubarak last year, and raises concerns that Islamists will be further ensconced in power.

Nobel laureate and former U.N. atomic energy agency chief Mohamed ElBaradei


Egyptian law scholar and Iranian catspaw. He was head of the IAEA from December 1997 to November 2009. At some point during his tenure he was purchased by the Iranians. ElBaradei and the IAEA were jointly awarded the Nobel Peace Prize for something in 2005. After stepping down from his IAEA position ElBaradei attempted to horn in on the 2011 Egyptian protests which culminated in the collapse of the Mubarak regime. ElBaradei served on the Board of Trustees of the International Crisis Group, a lefty NGO that is bankrolled by the Carnegie Foundation, the Ford Foundation, the Bill & Melinda Gates Foundation, as well as George Soros' Open Society Institute. Soros himself serves as a member of the organization's Executive Committee.


lashed out at the declaration, which effectively puts the president above judicial oversight.

"Morsi today usurped all state powers and appointed himself Egypt's new pharaoh. A major blow to the revolution that could have dire consequences," ElBaradei wrote on his Twitter account.

Morsi also sacked prosecutor general Abdel Meguid Mahmoud, whom he failed to oust last month, appointing Talaat Ibrahim Abdallah to replace him, amid strong misgivings among the president's supporters about the failure to secure convictions of more members of the old regime.

Within minutes of the announcement, the new prosecutor was shown on television being sworn in.

The president in his pronouncements on Thursday ordered "new investigations and retrials" in the cases dealing with the deaths of protesters, a decision that could net senior military officials and see Mubarak reinvestigated.

He also said no judicial body can dissolve the upper house of parliament or the Islamist-dominated constituent assembly that is writing a new constitution and which has been criticized by the secular-minded opposition for failing to represent all segments of society.

He has also given the body -- which was due to issue a draft constitution in December -- two extra months to come up with a charter, that will then be put to a referendum.

The declaration is aimed at "cleansing state institutions" and "destroying the infrastructure of the old regime," the president's

front man

said.

Heba Morayef, Egypt Director at Human Rights Watch


... dedicated to bitching about human rights violations around the world...


welcomed the retrials but criticized aspects of the declaration.

"What's fundamentally problematic and threatens both the rule of law and overall democratic checks and balances is his decision to give his decrees immunity from the judiciary until the constitution is passed," Morayef told Agence

La Belle France

Presse.

And while the independence of the judiciary has been in question in the past, "these sledgehammer tactics only alienate the legal community," she said.

"As a judge, I feel paralyzed," one judge at Egypt's State Council told AFP.

Posted by: Fred || 11/23/2012 00:00 || Comments || Link || E-Mail|| [454 views] Top|| File under: Arab Spring
India-Pakistan
'Lack of evidence': GPO Chowk blast accused acquitted
[Dawn] An anti-terrorism court has acquitted the alleged

criminal mastermind

of GPO Chowk suicide

kaboom

that occurred on Jan 10, 2008, when the lawyers' movement for the restoration of the judiciary was at its peak.

The blast had occurred on Thursday, the day when lawyers used to take out a weekly protest rally. Police personnel deployed outside the Lahore High Court were targeted by the attacker.

The court acquitted the accused, Shahzad Ahmad, as prosecution failed to establish its case and produce any concrete evidence to prove his alleged role in the incident. Police had produced 88 witnesses.

The ATC judge, who was holding jail-trial, announced the verdict around 12 o'clock on Tuesday midnight in the presence of the accused, an official of Kot Lakhpat jail said and added that the judge took at least 20 hours to hand down the verdict.

Ahmad (34), a dentist and an alleged member of banned Tehrik-e-Taliban Pakistain (TTP) was tossed in the calaboose
You have the right to remain silent...
on April 26, 2008, from Lahore.

He is undergoing life imprisonment in another case pertaining to recovery of

kaboom

from a Wahdat Colony house that belonged to him. His appeal against the sentence is pending before the Lahore High Court.

Kite flying: The Lahore High Court sought on Wednesday a reply from the Punjab and city district governments on a petition seeking permission for kite flying in the province.

An office-bearer of the Kite Flying Association, Muhammad Saleem, filed the petition saying the Supreme Court had banned kite flying but the court had also defined certain parameters to allow the sport.

He said kite flying should be allowed in the light of Punjab Prohibition of Kite Flying Ordinance of 2001.

The petitioner said the government had been violating the ordinance and imposed a blanket ban on all kinds of kite flying. He prayed to the court to direct the respondents to allow kite flying in the province. The court adjourned hearing till Dec 6 and
directed the respondents to file reply.

Posted by: Fred || 11/23/2012 00:00 || Comments || Link || E-Mail|| [456 views] Top|| File under: Govt of Pakistan
Bangladesh
Tarique most popular despite propaganda Says Mirza Fakhrul
[Bangla Daily Star] BNP acting secretary general Mirza Fakhrul Islam Alamgir yesterday claimed Tarique Rahman
...the elder son of former President of Bangladesh Ziaur Rahman Bir Uttam, and Khaleda Zia, former Prime Minister of Bangladesh. He is the Senior Vice Chairperson of Bangladesh Nationalist Party (BNP). His nickname is Pino. There are allegations that Pino took a rakeoff from every foreign investment into the country while Mom was in office...
is the "most popular" person in the country despite the government's propaganda against the party's senior vice-chairman.

"He [Tarique] is the leader of the country's 16 crore people. His birthday is being celebrated across the country as well as abroad," he told a procession before the party headquarters in the capital's Nayapaltan.

Jatiyatabadi Jubo Dal, youth front of BNP, organised the colourful procession to mark Tarique's 48th birthday.

However,


facts are stubborn; statistics are more pliable...


none of the BNP leaders present at the programme spoke on the Anti-Corruption Commission's claim of recovering 20.41 lakh Singapore dollar. The money was funneled to Singapore by Arafat Rahman Koko, younger son of BNP Chairperson
Khaleda Zia
Three-term PM of Bangla, widow of deceased dictator Ziaur Rahman, head of the Bangla Nationalist Party, an apparent magnet for corruption ...
Fakhrul blasted Prime Minister Sheikh Hasina

...Bangla dynastic politician and current Prime Minister of Bangladesh. She has been the President of the Bangla Awami League since 1981. She is the eldest of five children of Sheikh Mujibur Rahman, the founding father of Bangladesh. Her party defeated the BNP-led Four-Party Alliance in the 2008 parliamentary elections. She has once before held the office, from 1996 to 2001, when she was defeated in a landslide...
for her recent comment that by changing the country the BNP chief would take it backwards.

"The government has totally failed to run the country. When we talk about changing the country and moving it forward, it makes the government angry," he said.

BNP leaders Mirza Abbas, Goyeswar Chandra Roy addressed the procession, among others.

The procession marched through the streets of Kakrail, Shantinagar, Malibagh, and Moghbazar.

Posted by: Fred || 11/23/2012 00:00 || Comments || Link || E-Mail|| [405 views] Top|| File under:
India-Pakistan
Court for determining bomber's age
[Dawn] A local anti-terrorism court on Wednesday referred a suspected teenage

jacket wallah

to a local hospital for determination of age and ordered police to produce him again today (Thursday).

Police produced the suspect, a resident of Bara tehsil of Khyber Agency
, before Judge Ibrahim Khan under tight security.

The boy, who was enjugged
... anything you say can and will be used against you, whether you say it or not...
a day ago in Sarband area for wearing a

boom jacket

, was brought to the court on Khyber Road in an armoured personnel carrier. No one, including journalists, were permitted to enter the court.

According to an official of the court, the police personnel accompanying the boy requested the court to grant them his physical custody for investigation.

The judge observed that apparently, the boy was a juvenile.

The court ordered the medical superintendent of Lady Reading Hospital to conduct his medical examination to ascertain his age. According to police, the boy is around 13.

He was arrested on Tuesday along with his alleged handler, Jehangir, who is around 20 and has reportedly told police that he was a schoolteacher.

Jehangir was not produced before the court by police.

Some private television channels had aired footage on Tuesday night showing an official of the bomb disposal squad removing the

boom jacket

strapped to the body of the boy.

Posted by: Fred || 11/23/2012 00:00 || Comments || Link || E-Mail|| [450 views] Top|| File under: TTP
Europe
David Cameron demands €6bn cuts to EU bureaucrats' pay and perks
[Guardian.CO.UK]
David Cameron
... has stated that he is certainly a big Thatcher fan, but I don't know whether that makes me a Thatcherite, which means he's not. Since he is not deeply ideological he lacks core principles and is easily led. He has been described as certainly not a Pitt, Elder or Younger, but he does wear a nice suit so maybe he's Beau Brummel ...
launched an attack on the EU's bureaucracy on Thursday, demanding €6bn (£4.85bn) in cuts to the pay, pensions and perks of thousands of European officials over seven years from 2014.

As the prime minister prepared to water down his initial demands for swingeing cuts in overall EU spending, he handed a list of proposed cuts to the entitlements of EU officials to the European council president, Herman Van Rompuy.

One EU official said many in Brussels believe that

Britannia

is taking a tough stance on the relatively small administrative spending to mask a change of tack in Cameron's plans for a real terms freeze in the overall EU budget.

While Cameron told Van Rompuy he was pleased with big budget cuts tabled last week by Brussels, the spending proposed by Van Rompuy remains €50bn higher than the initial British demand. The Van Rompuy paper reduced European commission budget proposals by €81bn.

Stepping up his campaign against eurocrats, Cameron urged further cuts to administration costs by:


Increasing the retirement age to 68 for all EU officials now under the age of 58. The current retirement age is 63. This would save €1.5bn.


Cutting the overall EU pay bill by 10% for officials, saving €3bn.


Lowering the pension cap from 70% of an official's final salary to 60%, saving €1.5bn.

A UK official said: "These are not dramatic changes. The commission and others are telling the Greeks, the Italians and others that they should put the retirement age up to 68. In the UK we have cut [public sector] pensions to a career average salary. They argue that it is very difficult legally to change people's terms and conditions. Well, we have managed it in the UK."

The commission has proposed increasing the administrative budget from €56bn to €63bn. Van Rompuy has proposed a trim to €62.63bn. Cameron told Van Rompuy the EU should follow the example of Whitehall which has imposed cuts of between 25%-30% in administrative costs. One British official said: "We can save tens of billions compared with what is on the table."
Posted by: Fred || 11/23/2012 00:00 || Comments || Link || E-Mail|| [466 views] Top|| File under:
Israel-Palestine-Jordan
IDF, Shin Bet Arrest 55 Terror Operatives In West Bank
IDF and Shin Bet forces tossed in the slammer
Book 'im, Mahmoud!
55 terror operatives in an extensive operation in the West Bank. Among the detainees were top

Hamas, always the voice of sweet reason,

and Islamic Jihad
...created after many members of the Egyptian

Moslem

Brotherhood decided the organization was becoming too moderate. Operations were conducted out of Egypt until 1981 when the group was exiled after the

liquidation

of President Anwar Sadat. They worked out of Gaza until they were exiled to Lebanon in 1987, where they clove tightly to Hezbollah. In 1989 they moved to Damascus, where they remain a subsidiary of Hezbollah...
officials and MPs. Some belong to the Popular Front for the Liberation of Paleostine


... Paleostinian Marxist movement, founded in 1967. It is considered a terrorist organization by more than 30 countries including the U.S., European Union, Australia, Canada, and Antarctica. The PFLP's stated goal is the establishment of a socialist State in Paleostine. They pioneered armed aircraft hijackings in the late 60s and early 70s...


and Fatah.
Posted by: trailing wife || 11/23/2012 00:00 || Comments || Link || E-Mail|| [1085 views] Top|| File under: Hamas
India-Pakistan
Kayani rules out army operation in Karachi
[Dawn] Chief of Army Staff (COAS) General Ashfaq Pervez Kayani


... four star general, current Chief of Army Staff of the Mighty Pak Army. Kayani is the former Director General of ISI...


on Thursday said there was no need of an army operation in Bloody Karachi


...formerly the capital of Pakistain, now merely its most important port and financial center. It may be the largest city in the world, with a population of 18 million, most of whom hate each other and many of whom are armed and dangerous...


and Rangers were performing their duties well in the city, DawnNews reported.

Speaking to media representatives on the sidelines of the D8-Summit, the army chief expressed his satisfaction over the current security arrangements deployed in the metropolis.

Lauding role of police and rangers for restoration of peace in the Sindh capital, Kayani said both the law enforcement agencies were performing their duties to the best of their abilities. "Contingents of police and rangers are deployed at all sensitive points in

Bloody Karachi

," he added.

Commenting on army's role during Muharram, he said the armed forces were ready to render any help for maintaining peace in the country during the

Moslem

holy month. "Army is ready to lay its hands in maintaining peace and controlling terrorism during Muharram," said Kayani.

He, however, said it was civilian government's prerogative to call armed forces for any help to maintain law and order in the country. "We can't take control of the situation on our own," he added.

Meanwhile,


...back at the buffalo wallow, Tex and his new-found Indian friend were preparing a little surprise for the bandidos...


Interior Minister Rehman Malik


Pak politician, Interior Minister under the Gilani government. Malik is a former Federal Investigation Agency (FIA) intelligence officer who rose to head the FIA during Benazir Bhutto's second tenure. Malik was tossed from his FIA job in 1998 after documenting the breath-taking corruption of the Sharif family. By unhappy coincidence Nawaz Sharif became PM at just that moment and Malik moved to London one step ahead of the button men. He had to give up the interior ministry job because he held dual Brit citizenship.


said the government is considering to temporarily suspending cellular services in order to thwart possible terrorist attacks as the holy day of Ashura draws closer.

Posted by: Fred || 11/23/2012 00:00 || Comments || Link || E-Mail|| [635 views] Top|| File under: Govt of Pakistan
Israel-Palestine-Jordan
Remote Control: How Obama Orchestrated Ceasefire
Little was heard from US president during military confrontation between Israel and

Hamas, always the voice of sweet reason,

, but behind the scenes, while visiting Burma and Cambodia, he was working overtime to pressure Netanyahu into agreeing to truce

Two months back: Barak Obama is dodging Benjamin Netanyahu and Mohammed Morsi at the UN General Assembly in New York. The president made tremendous efforts not to meet with any foreign leaders so as to ensure he would not be required to have his picture taken with either the Israeli prime minister or the egyptian president- a political act of a pre-election nominee.

This week, things looked very different. Israel received public support during the ongoing rocket salvos fired at its citizens and Egypt was crowned as the key actor in th ceasefire negotiations for ending Operation Pillars of Defense.

Obama's body was in Asia but his mind was in the Mideast
Obama was a one week voyage to Asia which culminated with a historical visit to Cambodia and Burma. Though his body was in Asia, the leader of the free world's mind was well in the Mideast.

Throughout his trip in South East Asia he was constantly on the phone with both Morsi and Netanyahu, before and after his meetings with the leaders of China and Japan. The president even made time to speak with both leaders during a dinner held as part of a summit of East Asian leaders.

His goal - creating the conditions needed for a ceasefire. Publically he praised Morsi and Netanyahu, and behind the scenes he was pressuring them to bring the conflict between Israel and Hamas to an end.

Egyptian incentive, American sentiment
Morsi, for those who don't recall, needs money- and lots of it.

The Egyptian economy is on the brink of collapse and the newly elected president is no longer a member of the underground opposition but rather a president who now has 85 million mouths to feed. Obama can grant him financial aid and help him receive additional funds from the IMF.

Obama and other high ranking American officials, such as
Hillary Clinton
... sometimes described as America's Blond Eminence and at other times as Mrs. Bill, never as Another Henry Kissinger ...
and Leon Panetta


...current SecDef, previously Director of the Central Intelligence Agency. Panetta served as President Bill Clinton's White House Chief of Staff from 1994 to 1997 and was a member of the United States House of Representatives from 1977 to 1993....


, have warned their Egyptian counterparts that Egypt is at risk of losing its aid from Congress, which is beginning to lose patience with Egypt.

Egyptian Ambassador to Washington Mohamed Tawfik, visited Capitol Hill several times this week in an attempt to convince congressmen on that Egypt is a serious and responsible actor.

On Wednesday, Tawfik met with Jewish Democratic Congressman Brad Sherman. The two discussed the current conflict in

Gazoo

as will as US-Egyptian security and economical relations.

On Sunday, during an interview for NBC's "Meet the Press," Republican Sen.
Lindsey Graham


... the endangered South Carolina RINO...


looked straight into the camera, pointed a finger and said: "Egypt, watch what you do and how you do it. You're teetering with the Congress on having your aid cut off if you keep inciting violence between the Israelis and the Paleostinians."

Helping Morsi help himself
Hamas was planning on a victory shot, but this was not what they were praying for.

The Islamist movement controlling

Gazoo

thought that maybe, just maybe, it would be able to draw the

Moslem Brüderbund

, together with President Morsi, into the fighting ring against Israel.

However,


a hangover is the wrath of grapes...


things developed differently. Morsi did indeed return his Ambassador from Israel in protest against the assault on

Gazoo

, and issued an aggressive anti-Israeli statement, but throughout the fighting, Egypt's side of the border remained quiet.

Moreover, Hamas suddenly became a threat to the

Moslem Brüderbund

government and Egypt, leading them to react accordingly.

America's ceasefire, Obama's real victory
The Americans are of course content with the ceasefire, as well as with its aftermath, as they know it was brokered by Egypt's first democratically-elected president.

Obama made a number of mistakes during his first term, including some that damaged the Israeli-Palastinain

grinding of the peace processor

, and also presented himself as the president who threw deposed Egyptian president Hosni Mubarak


...The former President-for-Life of Egypt, dumped by popular demand in early 2011...


under the wheels of the revolution.

After the outbreak of the current round of fighting, Obama threw the entirety of his support behind Israel. He publically stated that it is Israel's right to defend its residents. In addition he refused to publically object to an Israeli ground operation in

Gazoo

, even though behind the scenes he did everything in his power to prevent it.

The American president realizes he has no choice but to work with Morsi. The US administration identified the risks but also the great opportunities of restoring US influence to Egypt. In White House reports regarding a phone call between Morsi and Obama, Obama is reported to praised Morsi's part in the ceasefire as well as reiterating the importance of close cooperation between the two on issues of regional security.

The ceasefire remains fragile, but the process seems to have created a very positive basis for future cooperation between the US and the

Moslem Brüderbund

administrations, returning a hope for stability to the region.

Obama promised Netanyahu to assist in preventing arms and munitions smuggling into the Strip


How is that to be done by America, pray tell?

as well as restating his commitment to help seek funding for an additional Iron Dome missile defense battery, as well as additional supplementary systems required for securing Israel's safety.

There is no doubt that

President B.O.

has delivered the goods Israel needs for protection against ballistic as well as short range rockets, specifically in light of Iron Dome's success.

However,


a hangover is the wrath of grapes...


the real test for American and Egyptian relations lies in creating an apparatus for preventing rockets from reaching the

Gazoo

Strip.
Posted by: trailing wife || 11/23/2012 00:00 || Comments || Link || E-Mail|| [614 views] Top|| File under: Hamas
India-Pakistan
Seven alleged militants arrested from Lahore, Sargodha
[Dawn] The Law Enforcement Agencies thwarted two major terrorist plans when they set to sit in solemn silence in a dull, dark dock, in a pestilential prison with a life-long lock
Drop the rosco, Muggsy, or you're one with the ages!
seven alleged

bully boyz

from Lahore and Sargodha and recovered four

boom jacket

s and explosives from their possession, police officials said on Thursday.

In Lahore, police and secret agencies arrested two suspected

bully boyz

from Anarkali Bazar neighbouhood in a joint-raid. They recovered two

boom jacket

s along with explosives from their possession.

Reports from police sources suggest the arrested suspects were planning to target procession of Muharram eighth. Hailing from Punjab, these men were trained in Miranshah
... headquarters of al-Qaeda in Pakistain and likely location of Ayman al-Zawahiri. The Haqqani network has established a ministate in centered on the town with courts, tax offices and lots of madrassas...
, the main town of North
Wazoo.

Sources added that they were planning to hand over the explosive vests to

jacket wallah

s.

Meanwhile,


...back at the Esquimeau village our hero was receiving a quick lesson in aeronautics......


in a similar raid, five suspected

bully boyz

were nabbed in Sargodha.

According to IG Punjab police Haji Habibur Rehman, the arrested belong to Waziristan area and were lodged in rented residences.

The suspects were planning to carry out terrorist attacks in Muharram, said the IG, adding they have been shifted to Qazi's guesthouse an undisclosed location for further investigation.

Later, speaking to media representatives, Rehman said a pillion-riding ban will be imposed in the province during Muharram 9 and 10 while police would consult local administration in districts to get cellular phone service suspended if needed.

The IG also said the units of Pakistain army and rangers will carry out flag-march in Lahore on November 23 while aerial monitoring of processions in the most sensitive districts will also be performed.

Posted by: Fred || 11/23/2012 00:00 || Comments || Link || E-Mail|| [588 views] Top|| File under: TTP
Arabia
Weapons en route to Midi Port seized
[Yemen Post] Yemeni security forces of Hodeida governorate seized on Thursday about 50 pieces of weapons that were en route to Midi Port, security sources have affirmed.

The sources reiterated that AK-47 weapons were hidden inside a vehicle and that the security checkpoint of Al-Qanawis found out the weapons, affirming that they were on the way to Midi Port.

Media sources had reported that the lack to enough security forces in Midi encouraged the Houthi
...a Zaidi Shia insurgent group operating in Yemen. They have also been referred to as the Believing Youth. Hussein Badreddin al-Houthi is said to be the spiritual leader of the group and most of the military leaders are his relatives. The Yemeni government has accused the Houthis of having ties to the Iranian government, which wouldn't suprise most of us. The group has managed to gain control over all of Saada Governorate and parts of Amran, Al Jawf and Hajjah Governorates. Its slogan is "God is Great,

Death to America™

", Death to Israel, a curse on the Jews" ...
group to plan to put it hand on the port.Houthi militias attempt to take control on Midi Port located in Hajja governorate, local sources have affirmed, asserting that they strongly seek to capture the port.The Houthi group could take control on Saada governorate in 2011 after protests broke out against the former president President-for-Life Ali Abdullah Saleh


... Saleh initially took power as a strongman of North Yemen in 1977, when disco was in flower, but he didn't invite Donna Summer to the inauguration and Blondie couldn't make it...


across Yemen.It sought to capture Hajja and Amran, but it failed after it was faced with vivid resistance by

rustics

.The local sources indicated that Houthi fighters receive training nearby the port, emphasizing that the militia warn locals of approaching to some locations.According to tribal sources, the Houthi group has set up three training camps in Saada and Amran, pointing out that it receives weapons from Iran and

Leb

.The sources added that the group operates to recruit fighters, particularly children, from Saada, Sana'a, Hajja and al-Jawaf governorates and train them at different fighting ways .Yemeni analysts accuse Iran of supporting the Houthi group with funds and weapons and seeking to create a proxy group in Yemen as it about to lose Al-Assad regime in Syria


Posted by: Fred || 11/23/2012 00:00 || Comments || Link || E-Mail|| [658 views] Top|| File under: Houthis
General vows to convert camp to public park
[Yemen Post] The defected military commander Ali Mohsin Saleh has vowed to convert the headquarters of the First Armored Division in the capital Sana'a into a public park.

An Emirati newspaper, Al-Khaleej, has quoted well-informed sources as saying that Mohsin expressed readiness to meet demands of evacuating the capital Sana'a from military camps.

Mohsin also emphasized that he will hand over the vast headquarters located in the heart of Sana'a to the municipal authorities of Sana'a, the newspaper added.

Mohsin, who declared his support to Yemen's uprising against the former president President-for-Life Ali Abdullah Saleh


... Saleh initially took power as a strongman of North Yemen in 1977, when disco was in flower, but he didn't invite Donna Summer to the inauguration and Blondie couldn't make it...


, frequently expressed his readiness to accept any decisions that are issued by Hadi, though Saleh's relatives resisted most decrees of Hadi.

Yemeni parities have called President Abdurabu Mansour Hadi


...the second and possibly the last president of Yemen, successor to former President-for-Life Ali Abdullah Saleh...


to take military camps out of the capital Sana'a after a weapon depot went kaboom! inside the First Armored Division on October.The

kaboom

caused horror and fears among people in neighboring zones of the First Armored Division as missiles fired in different directions. Meanwhile,
...back at the dirigible, Jack stuck the cigar in his mouth, stepped onto the gantry, and asked Got a light, Mac?
Von Schtinken stopped short, lowering the dagger and trying to control his features.
If you light that thing, Herr Armschtröng, he pointed out, his voice tense, we all die!...
Mayor of Sana'a Abdul-Kadir Hilal asked Hadi to firmly ordered to take all armies out of Sana'a, stressing that such armies pose dangers to safety of people.Yemeni political sides exchange accusations about inflaming instability and tensions in light of divisions among military units.Yemeni politicians always demand to end the division of the military, stressing that the division endangers the political settlement.


Posted by: Fred || 11/23/2012 00:00 || Comments || Link || E-Mail|| [520 views] Top|| File under: Arab Spring
Africa North
Egypt's Muslim Brotherhood Calls for Jihad to 'Free PA'

Egypt's Muslim Brotherhood is calling for a jihad ("holy war") to liberate the Palestinian Authority areas. "Jihad is obligatory" for Muslims, top Islamic cleric Mohammed Badei said, adding that peace deals with Israel are a "game of grand deception".


Badei added that there have been enough negotiations and that the "enemy knows nothing but the language of force." The Muslim Brotherhood and its members – of which Egyptian President Mohammed Morsi is one – do not recognize and refuse to hold direct talks with the State of Israel.

The call came just one day after the Brotherhood's former presidential candidate, who won the national election in June, sealed a ceasefire between Israel and Gaza's ruling Hamas terrorist organization.

Brokered by Morsi and U.S. Secretary of State Hillary Clinton, the agreement officially went into effect at 9:00 p.m. Wednesday night.

Under the ceasefire, no terrorist group is to fire any rocket, missile or mortar shell at southern Israel. The Israeli army is to cease air strikes, and open the Gaza border crossings.

The crossings have been opened daily for extended hours on most days for nearly for a year, with some exceptions, in any event. They have been closed on major holidays and during high security incidents in which major threats are detected.

Although terrorist groups continued their rocket fire at southern Israeli cities and towns for several hours after – wounding a number of civilians and traumatizing countless others – by morning the skies were mostly quiet.

There were some sporadic terror attacks around the country, and alleged "erroneous activations" of Israel's Color Red incoming rocket alert siren in southern Israeli communities.

Posted by: Au Auric || 11/23/2012 00:00 || Comments || Link || E-Mail|| [1435 views] Top|| File under:
India-Pakistan
Kasab's execution
[Dawn] THE secret execution and burial of Ajmal Kasab, the sole gunman to survive the 2008 tragedy in Mumbai, revives the memory of a senseless but well-planned act of mass murder that brought Pakistain and India to the brink of war. Four years later, many questions still remain unanswered on this side of the border: who were the brains behind the slaughter of the innocent civilians? What did they propose to achieve? Where and how were the

gunnies

trained and armed? Who brainwashed them into undertaking that ignoble mission? Who provided the operational facilities, including the boat journey to the Indian port? And why did these activities go unnoticed in Pakistain? Subsequently, the authorities in Islamabad acted to establish facts that distanced the state from the work of a few fanatic killers. But that doesn't serve to hide the shortcomings in the working of Pakistain's anti-terrorism apparatus and its inability to keep tabs on organizations -- not necessarily banned -- which manage to amass enough resour-ces to run clandes-tine cells that undertake fiendish operations of such magnitude.

The Pak part of the trial is dragging on, prompting allegations from New Delhi that Islamabad is not serious. The fact that the prosecution came up with some new information about the Pak handlers of the suspects and the money transfer mechanism to shed some light on the case gives hope that the case will be pursued with speed and that justice will be done so that those responsible for the massacre are exposed. Above all, Paks deserve to know what the government intends to do to ensure that such a tragedy is not repeated. The issue is linked to the hydra-headed monster that terrorism has become for us. Militants are now operating throughout Pakistain and feel free to choose their targets, strike at will and plan operations abroad. The lesson to be drawn from the Mumbai events and its aftermath is that the government must make efforts to ensure that the state and citizens unite to root out what has become the biggest threat to our peace of mind as well as to our own and regional security.
Posted by: Fred || 11/23/2012 00:00 || Comments || Link || E-Mail|| [454 views] Top|| File under: Govt of Pakistan
Afghanistan
Lawmakers, Scholars React to Taliban Call for End to Executions
[Tolo News] The Taliban demand to stop the execution of prisoners involved with the

turban

group met with fierce backlash on Thursday with at least critic calling it "the joke of the century".

Fourteen prisoners were hanged this week, a number of whom were sentenced for their involvement with Taliban-led

suicide kaboom

s in Afghanistan.

The Taliban reacted to the executions with a threat that it will attack groups who do not seek to prevent the executions carried out by the Afghan government.

"We want the United Nations


...boodling on the grand scale...


, Islamic countries, international human rights
...which are usually entirely different from personal liberty...
organizations and the

Red Thingy

to prevent prisoners' execution. If they have not prevented it Kabul and the involved agencies will face strong attacks by the group," it said in a statement to the media.

Parliamentary committee for women's affairs pointed out that the Taliban regularly executes people without a formal trial.

"Did the Taliban consider human rights when they killed the woman [Najiba] in Ghorband district of Parwan province? Did she not have rights? I believe that the Taliban doesn't know what human rights are," committee leader Fawzia Kofi said.

Executive Director of the Afghan Civil Society Forum Aziz Rafee concurred.

"The Taliban don't believe in human rights. So we can name their statement as the joke of century," he told TOLOnews.

Religious scholars said that fair punishment for those who have killed innocent people is allowed under Islam.

"The killing of innocent people and women is forbidden in Islam. But the government has the right to punish who kill innocent people," Mawlawi Abdul Hadee Hedayat told TOLOnews.

Previously, religious scholar and Kabul MP Abdul Rab Rasool Sayaf said the people who are doing suicide attacks should be hanged publicly.

"Islam's holy book The Koran says to kill those who do suicide attacks," the former Jihadi leader said in September.

"You hang five suicide attackers at the gates of Kabul and if you see bombers ever again, instead of them, hang me."

Fourteen people were executed on Tuesday and Wednesday with President Hamid Maybe I'll join the Taliban Karzai
... A former Baltimore restaurateur, now 12th and current President of Afghanistan, displacing the legitimate president Rabbani in December 2004. He was installed as the dominant political figure after the removal of the Taliban regime in late 2001 in a vain attempt to put a Pashtun face on the successor state to the Taliban. After the 2004 presidential election, he was declared president regardless of what the actual vote count was. He won a second, even more dubious, five-year-term after the 2009 presidential election. His grip on reality has been slipping steadily since around 2007, probably from heavy drug use...
's approval after being convicted of rape, murder and robbery, as well as those mentioned with

hard boy

links.

Posted by: Fred || 11/23/2012 00:00 || Comments || Link || E-Mail|| [459 views] Top|| File under: Taliban
Africa North
Abdullah al-Senussi's Daughter Charged With Illegal Entry into Libya
[Tripoli Post] Al-Unood al-Senussi, the 20-year-old daughter of Abdullah al-Senussi, the former Libyan dictator Muammar Qadaffy


... the like of whose wardrobe will never be seen again. At least that's what we hope...


's former spy chief, and niece of Qadaffy's wife Safiyah, appeared in court Tuesday charged with entering Libya on a fake passport from Algeria.

Al-Unood, who was brought into the criminal court handcuffed, had been nabbed
Book 'im, Mahmoud!
by the military police last month. The lawyers appearing for her claimed that her passport was genuine and that all it was was just a mix-up about the names on it.

She told the court: "I am not guilty. If I wanted to forge my passport, why would I come here?"

The judge said the court would reconvene on December 11.

Her father, Abdullah is being detained after he was locked away
Yez got nuttin' on me, coppers! Nuttin'!
seven months ago in Mauritanian and in September was handed to Libya. He is also wanted by the
International Criminal Court


... where Milosevich died of old age before being convicted ...


, ICC to face charges of committing crimes against humanity. He is also wanted by

La Belle France

accusing him of being the man behind the 1989 airliner bombing over Niger in which 54 were killed

Posted by: Fred || 11/23/2012 00:00 || Comments || Link || E-Mail|| [396 views] Top|| File under: Arab Spring
Syria-Lebanon-Iran
Rebels seize keytown; toll hits 40,000
[Bangla Daily Star] Rebels seized the eastern Syria town of Mayadeen yesterday, the latest in a series of strategic advances, as the number of people killed in the increasingly violent conflict passed the 40,000 mark.

Defeated government troops fled from Mayadeen to a military airport near the main eastern city of Deir Ezzor, the Syrian Observatory for Human Rights said.

The oil and gas-rich province of Deir Ezzor is home to Sunni

Moslem

tribes whose ties extend across the border into Iraq.

Despite its battlefield losses, most oil and gas fields in the large desert province remain still under regime control, said the

Britannia

-based Observatory.

Posted by: Fred || 11/23/2012 00:00 || Comments || Link || E-Mail|| [665 views] Top|| File under: Govt of Syria
Africa North
Morsi makes himself supreme ruler of Egypt
CAIRO — With a constitutional assembly on the brink of collapse and protesters battling the police in the streets over the slow pace of change, President Mohamed Morsi issued a decree on Thursday granting himself broad powers above any court as the guardian of Egypt's revolution, and used his new authority to order the retrial of Hosni Mubarak.

Mr. Morsi, an Islamist and Egypt's first elected president, portrayed his decree as an attempt to fulfill popular demands for justice and protect the transition to a constitutional democracy. But the unexpected breadth of the powers he seized raised immediate fears that he might become a new strongman. Seldom in history has a postrevolutionary leader amassed so much personal power only to relinquish it swiftly.

"An absolute presidential tyranny," Amr Hamzawy, a liberal member of the dissolved Parliament and prominent political scientist, wrote in an online commentary. "Egypt is facing a horrifying coup against legitimacy and the rule of law and a complete assassination of the democratic transition."

Mr. Morsi issued the decree at a high point in his five-month-old presidency, when he was basking in praise from the White House and around the world for his central role in negotiating a cease-fire that the previous night had stopped the fighting in the Gaza Strip between Israel and Hamas.

But his political opponents immediately called for demonstrations on Friday to protest his new powers. "Passing a revolutionary demand within a package of autocratic decisions is a setback for the revolution," Abdel Moneim Aboul Fotouh, a more liberal former leader of the Muslim Brotherhood and a former presidential candidate, wrote online. And the chief of the Supreme Constitutional Court indicated that it did not accept the decree.

In Washington, a senior State Department official said, "We are seeking more information about President Morsi's decisions and declarations today, which have raised concerns."


A little late to be concerned after Champ has endorsed everything Morsi has done, isn't it?

Mr. Morsi's advisers portrayed the decree as an attempt to cut through the deadlock that has stalled Egypt's convoluted political transition more than 20 months after President Mubarak's ouster. Mr. Morsi's more political opponents and the holdover judicial system, they argued, were sabotaging the transition to thwart the Islamist majority.


Might give Champ ideas...

The liberal and secular opposition has repeatedly threatened to boycott the Islamist-dominated constitutional assembly, led by Mr. Morsi's allies in the Muslim Brotherhood's Freedom and Justice Party. And as the assembly nears a deadline set under an earlier interim transition plan, most secular members and the representatives of the Coptic Church have walked out, costing it up to a quarter of its 100 members and much of its legitimacy.

Meanwhile, the Supreme Constitutional Court — which Mr. Mubarak had tried to stack with loyalists and where a few judges openly fear Islamists — is poised to issue a decision that could dissolve the current assembly and require a new one. The same court already dissolved an earlier assembly and, on the eve of Mr. Morsi's election in June, also dissolved Parliament, in each case citing technical issues of eligibility.

After the dissolution of Parliament, leaders of the council of generals who had ruled since Mr. Mubarak's ouster seized all legislative power and control of the budget. But in August, Mr. Morsi won the backing of many other generals and officers for a decree that returned the army to its barracks and left him in sole control of the government, with executive and legislative authority.

Thursday's decree frees Mr. Morsi, his decrees and the constitutional assembly from judicial oversight as well.


Most importantly, it frees him...

In a television interview, Mr. Morsi's spokesman, Yasser Ali, stressed that the expanded powers would last only until the ratification of a new constitution in a few months, calling the decree "an attempt to end the transitional period as soon as possible."


"I plan to be absolute ruler and do as I please. But only for now. Trust me."

"Going around in a vicious circle in a transitional period has to end," he said, apparently referring to the deadlocked constitutional assembly. In some respects, Mr. Morsi's decree fulfills opposition demands. Secular representatives in the constitutional assembly had walked out in part over their accusation that the Islamists were unfairly rushing the work. But the decree pushes the deadline back two months from the end of the year.

Mr. Morsi also replaced the public prosecutor, Abdel Meguid Mahmoud, a Mubarak appointee widely criticized for failing to win stronger sentences against Mr. Mubarak and his associates, and against abusive police officers. (Mr. Mubarak was sentenced to life in prison for overseeing the killing of protesters, but the verdict found no direct evidence of his involvement, paving the way for an appeal.)

Mr. Mahmoud's replacement is Talaat Ibrahim Abdullah, former leader of the movement for judicial independence under Mr. Mubarak.

Mr. Morsi ordered retrials for Mr. Mubarak and others accused of responsibility for killing civilian protesters during the uprising. He stripped the accused of protections against being tried twice for the same crime and issued a law setting up a new transitional legal system to handle the retrials.

Another decree provision granted the president the "power to take all necessary measures and procedures" against any potential threat to the revolution.

On the Web site of the state newspaper Al Ahram, a prominent jurist, Salah Eissa, urged citizens "to take to the street and die, because Egypt is lost," adding, "immunizing the decisions of the president with a constitutional declaration is a forgery and a fraud."

Nathan J. Brown, a scholar of the Egyptian legal system at George Washington University, summed up the overall message: "I, Morsi, am all powerful. And in my first act as being all powerful, I declare myself more powerful still. But don't worry — it's just for a little while."
Posted by: Steve White || 11/23/2012 00:00 || Comments || Link || E-Mail|| [886 views] Top|| File under:
Egypt's President Morsi issues new 'Revolution Protection' Law
[Al Ahram] Egyptian Presidential Spokesman Yasser Ali announced new legislation dubbed the 'Revolution Protection Law' aimed at trying those responsible for "revolutionary crimes" and other crimes against "revolutionaries."
The new law stipulates the creation of a 'Revolution Protection' prosecution to investigate any new evidence brought against the accused, who will be retried even if previously acquitted by other courts.


As many times as it takes...


Crimes included in the law include injuring and killing revolutionaries, hiding incriminating information against the latter, and political corruption in the case of former regime members.

The prosecutor-general may order -- according to the law -- the detention of anyone charged with these crimes for a period not exceeding six months.

Posted by: Fred || 11/23/2012 00:00 || Comments || Link || E-Mail|| [403 views] Top|| File under: Arab Spring
Afghanistan
Herat Court Sentences Money Smuggler to 3 Years Jail
[Tolo News] A man in western Herat


...a venerable old Persian-speaking city in western Afghanistan, populated mostly by Tadjiks, which is why it's not as blood-soaked as areas controlled by Pashtuns...


province has been sentenced to three years jail for attempting to smuggle almost US$1million to Iran, officials said Thursday.

The Herat Primary Court also ruled on Wednesday that the man should pay a fine of $900,000 -- the amount confiscated from him -- and it should be paid into the state treasury.

Herat resident Faiz Ahmad was captured a few months ago carrying US$900,000 in cash at a border crossing with Iran. He is said to have admitted that the money was his and he was trying to transfer it out of the country.

"After investigating this case, he is sentenced to three years of serving in prison and penalized a US$900,000 cash fine," said the Herat primary court judge Ghulam Rasoul Mansour.

Under Afghan law, it is illegal to transfer cash of more than 1 million Afghanis or its equivalent in a foreign currency to another country.

It is first time in at least a year that a money smuggler has been sentenced to prison in Herat. Judicial institutions say that several other cases are under investigation.

The Herat Primary Court also sentenced a man to three years imprisonment for robbing valuable stones from the shrine of Gawhar Shad Begum's dome.

"This man was charged for the robbery of rocks and the court sentences him to three years jail," Mansour ruled.

Posted by: Fred || 11/23/2012 00:00 || Comments || Link || E-Mail|| [492 views] Top|| File under:
Africa North
Salafist MP handed 4-month jail term for 'indecent sexual act'
[Al Ahram] Former Salafist Nour Party MP Ali Wanis has been sentenced to four months in jail by the Delta Appeal Court for performing an "indecent" sexual act in public and assaulting a police officer.
Wanis was incarcerated
Drop the gat, Rocky, or you're a dead 'un!
in early June when police discovered him engaging in a sexual act with a 22-year-old woman in a car parked on a coastal highway.

He filed an appeal after he was given a one-year suspended sentence and fined LE1,000 in July.

The female university student arrested with Wanis, who was given a six-month suspended sentence and fined LE500 in July, was given a three-month sentence by the appeal court on Wednesday.

The ultraconservative Nour Party came second to the

Moslem Brüderbund

in the latest parliamentary election.

The parliament was dissolved after a court ruling deemed it unconstitutional.

The Nour Party was hit by scandal in March when another of its MPs was forced to resign from parliament and the party. He claimed he had been injured in a carjacking when his injuries were caused by cosmetic nose surgery.

Posted by: Fred || 11/23/2012 00:00 || Comments || Link || E-Mail|| [1446 views] Top|| File under: Arab Spring
Egyptian Authorities Confiscate Smuggled Libyan Warheads
[Tripoli Post] Egyptian authorities have confiscated trucks carrying explosive warheads and a variety of small arms ammunition smuggled from Libya, the country's interior minister Ahmed Gamal Eddin said.

At a news conference in Cairo Egypt's Interior Minister said that the authorities spent weeks in the desert investigating the operation before they finally seized the pickup trucks that were carrying 108 warheads for Soviet-designed Grad rockets


...Soviet-developed 122-mm rockets, usually launched from trucks. Newer versions are reported to have a range of up to 30 km....


, near Marsa Matrouh, 430 kilometers northwest of Cairo on the Mediterranean coast. He added that suspected smugglers had

expeditiously departed at a goodly pace

.

Meanwhile,


...back at the chili cook-off, Chuck and Manuel's rivalry was entering a new and more dangerous phase...


in Egypt's troubled northern Sinai region, troops from a 12-nation observer force fired on protesters demonstrating outside their base against the Israeli offensive in

Gazoo

. The multinational force is part of the peace treaty signed by Egypt and Israel in 1979. American troops make up the largest contingent of the 1,650-strong force.

Posted by: Fred || 11/23/2012 00:00 || Comments || Link || E-Mail|| [1740 views] Top|| File under: Arab Spring
Bangladesh
Khaleda to bring graft, terror again if goes to power
[Bangla Daily Star] Prime Minister Sheikh Hasina

...Bangla dynastic politician and current Prime Minister of Bangladesh. She has been the President of the Bangla Awami League since 1981. She is the eldest of five children of Sheikh Mujibur Rahman, the founding father of Bangladesh. Her party defeated the BNP-led Four-Party Alliance in the 2008 parliamentary elections. She has once before held the office, from 1996 to 2001, when she was defeated in a landslide...
yesterday ridiculed BNP chief
Khaleda Zia
Three-term PM of Bangla, widow of deceased dictator Ziaur Rahman, head of the Bangla Nationalist Party, an apparent magnet for corruption ...
over the latter's vow to give the country a facelift if her party returned to power and said the former prime minister would only replace the prevailing "peace" with "terrorism, militancy and corruption" in the name of change.

"What did she [Khaleda] mean when she talked about change? Will she bring back terrorism, militancy, grenade attacks and corruption in the name of changing the face of the country?" Hasina asked while referring to Khaleda's recent speech at a Barisal rally.

The prime minister also alleged that the BNP chief would stop the ongoing trial of war criminals and rehabilitate them again.

"The nation will judge their [BNP-Jamaat alliance] misdeeds at the next election as they did in the previous one [in December 2008]. They will then come to senses," said Hasina. She was addressing a view exchange with the party's grassroots leaders from Sylhet city at her official residence Gono Bhaban.

Finance Minister AMA Muhith, PM's Adviser Alauddin Ahmed, minister without portfolio Suranjit Sengupta, Textiles and Jute Minister Abdul Latif Siddiqui and State Minister for LGRD Jahangir Kabir Nanak were also present in the meeting.

Recalling various misdeeds of the BNP-Jamaat alliance regime, she said, "Grenade and

kaboom

s took place at least 10 times in Sylhet division alone. Law and order worsened because of repressive acts.

"[But] I can claim now that peace is prevailing in the country as the government has been able to tackle extremism and militancy successfully with an iron hand, although the opposition parties are trying to create anarchy at some places," said the prime minister.

Claiming that her government was able to rein in corruption, the prime minister feared that the opposition leader would unleash the menace again in the name of changing the face of the country if she returned to power.

"There was no incident of bombing in the country in the last four years. But the opposition leader, in the name of changes, will patronise

cut-throats

to stage incidents of bombing in all 64 districts of the country."

Stating that the government would distribute 29 crore free textbooks among students next year, the Awami League president said, "[But] Khaleda will stop this in the name of changing the face of the country. What's the use of education? The opposition leader has proved that one can be prime minister without having any mentionable education."

After the killing of Zia, the premier said, it was said that he had left only a broken suitcase and a torn vest. "May I ask how you [Khaleda] have become so rich? Do you have any magic lamp?" she questioned.

Posted by: Fred || 11/23/2012 00:00 || Comments || Link || E-Mail|| [465 views] Top|| File under:
Jubo League's Jewel arrested
[Bangla Daily Star] Police yesterday incarcerated
Drop the gat, Rocky, or you're a dead 'un!
a Jubo League


... the youth wing of the Bangla Awami League...


leader for his alleged links with the abduction of six-year-old Parag Mondol less than two hours after a High Court ruling.

The HC asked the government to explain in a week why it should not be directed to arrest Shubhadda Union unit Jubo League president Aminul Haque Molla alias Jewel Molla, the alleged

criminal mastermind

of the kidnapping, and Ameer Hossain, the ringleader of the abductors.

The court ruling came following a petition by Nazim Ahmed, editor of weekly Shoptoporno, who sought HC's directive on law enforcers for arresting Jewel and Ameer.

With the latest arrest, the number of detainees in connection with the abduction stands at 10.

However,


the hip bone's connected to the leg bone...


Dhaka Metropolitan Police has yet to confirm the arrests of Ameer and his close aide Al Amin. But Rajbari police said a DB team had arrested the duo from Goalanda on Tuesday night.

Armed criminals

kidnapped

Parag, son of Bimol Mondol, shooting his mother, sister and their driver near their house in Shubhadda Paschimpara while they were about to board their car for going to school on November 11 morning.

The boy was freed after three days reportedly on a ransom of Tk 50 lakh. But police and Parag's family denied paying the ransom.

Habibur Rahman, superintendent of police in Dhaka, told The Daily Star that they arrested Aminul alias Jewel Molla following the HC order.

Jewel was arrested as a suspect and his role was yet to be unearthed, said Habibur.

Replying to a query on the arrests of Ameer and Al Amin, he said, "We have arrested all the suspects in Parag's abduction except for Ameer."

Sub-inspector of South Keraniganj Police Station Monirul Huq, also investigation officer of the case filed in connection with the abduction, said they had arrested Jewel at about 2:00pm in Keraniganj and DB personnel took him to the DB headquarters in the capital.

Despite repeated attempts, no DB official could be reached for comments.

Sources in the police and Rab said Parag's abduction was plotted by Jewel Molla, who had helped Ameer get released from prison on a HC bail nearly two months ago.

Jewel had planned to abduct Parag to get ransom from his father. An armed gang led by Ameer

kidnapped

the child on Jewel's instructions, said the sources.

But police didn't arrest Jewel because of his political clout. They claimed that they had no trace of him though Jewel held a

presser

at the Jatiya Press Club on November 18 claming himself innocent.

Posted by: Fred || 11/23/2012 00:00 || Comments || Link || E-Mail|| [425 views] Top|| File under:
Israel-Palestine-Jordan
Barak Says Israel Ready to Resume Gaza Raids if Truce Fails
[An Nahar] Defense Minister Ehud Barak warned on Thursday that Israel may resume its attacks on

Gazoo

at any time if a truce that ended a week of bloodshed fails to hold.

The ceasefire "can last nine days, nine weeks or more, but if it does not hold we will know what to do, and then of course we shall consider the possibility of resuming our (military) activity in case of shooting or provocation," he told public radio.

The morning after it took effect, the ceasefire was being honored in the

Gazoo

Strip, after eight days of cross-border violence that resulted in the deaths of 163 Paleostinians and five Israelis.

Obtained after an intense diplomatic push led by Egypt and the United States, the truce came into force at 19:00 GMT on Wednesday, based on text of the agreement.

Barak justified the Israeli government's decision to call off a threatened large-scale ground offensive in

Gazoo

, despite the mobilization of tens of thousands of reservists.

"Such an operation could have created a situation where we would have had to stay for years in the

Gazoo

Strip. I don't miss

Gazoo

, I'm sure

Hamas, always the voice of sweet reason,

does not feel nostalgia for what has been happening to it in recent days," he said.

Israel pulled its soldiers and settlers out of the

Gazoo

Strip in 2005 after a 38-year occupation. In December 2008, soldiers launched a fierce 22-day campaign against the

bad turban

s, killing more than 1,300 Paleostinians.

Barak said it would be impossible to bring down

Gazoo

's Hamas government without a complete Israeli re-occupation of the coastal territory.

"I'm not sure that would be the most intelligent thing to do," he said.

He said that the truce arrangement was not a formal treaty between Israel and Hamas, with whom the Jewish state says it does not negotiate.

"It is not an agreement, it is an unsigned paper," he told the radio.

"That does not mean it is not worth anything, but it only reflects the arrangements concluded between us and the Egyptians on one side and between Hamas and Egypt on the other, as well as the limitations that both parties accepted," he said.

"The most important point concerns the commitment of all the Paleostinian factions to cease all hostile activities against Israel, including firing rockets or attacks against the Israeli army along the border between

Gazoo

and Israeli territory.

"If peace continues to prevail, there is no reason not to allow Paleostinian farmers to cultivate their land up to the border fence," Barak said.

Posted by: Fred || 11/23/2012 00:00 || Comments || Link || E-Mail|| [388 views] Top|| File under: Govt of Syria
Africa Horn
Security forces in Somalia's capital carry out operations
[Shabelle] Somali security officials say they have jugged
Yez got nuttin' on me, coppers! Nuttin'!
over twenty suspected Al shabab affiliates with their guns during a crackdown in Mogadishu on Thursday, November 22, 2012.

Khalif Ahmed Eric, chief of Somali security forces in Benadir region, told journalists in the capital that a tip-off has led the forces to the arrest of 20 Al shabab agents who have been hiding in Suqa-Holaha vicinity, north of Mogadishu.

Mr. Eric noted that the locked away
Yez got nuttin' on me, coppers! Nuttin'!
Al shabab members were seized in a dawn sweep in parts of northern Mogadishu, where insecurity acts reported over the past few weeks.

Witnesses said several fighters have been killed during armed

festivities

between the Government troops and Al shabab in the area on Wednesday night as locals were sleeping.

The move followed after the killings and attacks against civilians, media workers and government soldiers and officials happened in the capital.
Posted by: Fred || 11/23/2012 00:00 || Comments || Link || E-Mail|| [653 views] Top|| File under: al-Shabaab
India-Pakistan
Two men gunned down in city
[Dawn] Two men were

rubbed out

in the city in separate incidents on Wednesday, police said.

The police added that assailants riding on a

cycle of violence

bumped off

an elderly man off the Superhighway within the remit of the Sohrab Goth

cop shoppe

.

They said that 62-year-old Burhanuddin was supervising some construction work in the Qayyumabad area off Superhighway when two men riding on a

cycle of violence

emerged there, fired shots on him and rode away. The body was shifted to the Abbasi Shaheed Hospital for medico-legal formalities.

Area DSP Qamar Ahmed said that the victim was a resident of the same locality and hailed from Afghanistan. He was a member of an elders' peace committee, he added.

In Orangi Town, a young man was

rubbed out

, police said.

They added that the incident took place in Orangi Town's Sector 4-E within the remit of the Pirabad

cop shoppe

.

They said that Sher Bahadur, 22, was standing near a Biryani Centre when a man came close to him, fired at him and escaped.

The victim died.

The victim was a resident of Frontier Colony.

An area police officer said that the victim had a monetary dispute with someone. The police were carrying out raids for arrest of the suspect, he added.

However,


some men learn by reading. A few learn by observation. The rest have to pee on the electric fence for themselves...


no FIR pertaining to the killing was lodged till late in the night.

The victim's family told the police that they would lodge an FIR after the funeral.

Posted by: Fred || 11/23/2012 00:00 || Comments || Link || E-Mail|| [624 views] Top|| File under:
Arabia
Hundreds Protest at Hadi's Residence to Demand Sacking Governor, Site
[Yemen Post] Hundreds of people from Yemen's Dhamar province arrived in the capital Sanaa on Wednesday to demand President Abdrabu Mansour Hadi fire the Dhamar governor, Almasdar Online reported.

The people arrived to before the residence of President Hadi to hold an open protest until their demands were met.

The angry people said the move came amid continuously deteriorating situation in Dhamar in general, according to the website.

Muhammad Al-Rakhmi, the spokesperson for the protest, said the schools have been closed under direct orders from the Dhamar governor.

"The students are in their homes and the orders to close the schools aimed to spread chaos in the province," he was quoted as saying.

"The governor continues to receive orders from the former president".

Al-Rakhmi said they will continue their protest in case their demands are not met.

"We have an escalation plan, and we will not leave this site [in front of Hadi's residence] until our demands were met," he said.

Separately, the website reported that the son of military commander, Al-Awbaly, and two of his guards were transported on a plane from Hodeida and handed over to the authorities in the capital Sanaa.

Mohammad Al-Awbali, the son of Murad Al-Awbaly commander at the

elite republican guard

, is wanted on charges of fighting and killing

coppers

at a checkpoint in Sana'a.

The Interior Ministry has also said earlier he was involved in another case in Hodeida.

Furthermore, the father and the son are accused of committing crimes against protesters in the southern province of Taiz

Posted by: Fred || 11/23/2012 00:00 || Comments || Link || E-Mail|| [396 views] Top|| File under: Arab Spring
India-Pakistan
Policeman killed in Peshawar grenade attack: police
[Dawn] At least one policeman was killed and two other people

were maimed

Thursday in a grenade attack at a police checkpost in the northwestern city of Beautiful Downtown Peshawar


...capital of Khyber Pakhtunkhwa (formerly known as the North-West Frontier Province), administrative and economic hub for the Federally Administered Tribal Areas of Pakistan. Peshawar is situated near the eastern end of the Khyber Pass, convenient to the Pak-Afghan border. Peshawar has evolved into one of Pakistan's most ethnically and linguistically diverse cities, which means lots of gunfire.


, DawnNews reported.

According to initial reports, the police check post was located in Peshawar's Pahari Pura area.

Senior Peshawar police official Sajjad khan told

news hound

s that the attackers had targeted a police checkpost. "One policeman was killed and two other people

were maimed

as a result of the attack," he said.

The injured were shifted to Lady Reading Hospital. No group has so far

grabbed credit

of the attack.
Posted by: Fred || 11/23/2012 00:00 || Comments || Link || E-Mail|| [614 views] Top|| File under: TTP
Africa North
Libyan Security Chief Killed in Benghazi
[Tripoli Post] The security chief in the east Libyan city of Benghazi was assassinated late Tuesday morning in front of his house only weeks after he took over the position after the September 11 attack on the US Consulate that killed the US ambassador, Christopher Stevens and three other Amricans.

Colonel Fraj al-Drissi was hit by three bullets from the six fired by unknown

gunnies

who opened fire from a car, reportedly a Mitsubishi in front of his home. He died shortly after being taken to Benghazi medical centre from multiple gunshot wounds, police and interior ministry sources said.

He had occupied leading posts under the regime of Muammar Qadaffy


... who had more funny outfits than Louis XIV...


, including anti-drugs chief, before joining the revolt against the former dictator when it started in February last year.

It is the 18th recent such killing in the eastern Libya city, mostly of police or army officers who served under Qadaffy, have been attributed to radical Islamists.

Posted by: Fred || 11/23/2012 00:00 || Comments || Link || E-Mail|| [642 views] Top|| File under: Arab Spring
Africa Horn
Suspected Al shabab fighters attack home of security official in Kismayo
[Shabelle] Suspected Heavy armed Al shabab assailants have on Wednesday night attacked the house of a senior Somali security official in the southern port city of Kismayo, some 500 Km (310 Miles) south of Mogadishu, reports said.

Abdullahi Qaldan, the official was home at the time of the attack and was reportedly escaped unhurt. Soldiers guarding the home of the officials engaged heavy

shootout

with attacking

beturbanned goons

and fended them off from the area, locals reported.

At least one combatant was killed and four others injured during the combat.

In the after of the skirmish, soldiers from Somali government and Ras Kamboni fighters have reached at the area and carried out sweep. No group has

grabbed credit

for the attack.

Attacks and blasts have been on the rise since the coalition forces from Somalia and Kenyan defence forces (KDF) rolled in the seaside town a month ago, after Al shabab abandoned the city.
Posted by: Fred || 11/23/2012 00:00 || Comments || Link || E-Mail|| [645 views] Top|| File under: al-Shabaab
Who's in the News
27
[untagged]
9
Arab Spring
5
Govt of Pakistan
4
TTP
3
Govt of Syria
3
Hamas
2
al-Shabaab
2
Taliban
1
Houthis
1
Commies
1
al-Qaeda in Pakistan
1
Govt of Iran
1
Govt of Sudan
1
Hezbollah
Bookmark
E-Mail Me
The Classics
The O Club
Rantburg Store
Comments Spam
The Bloids
The Never-ending Story
Thugburg
RSS Links
Gulf War I
The Way We Were
Bio
Sink Trap
Alzheimer's Association
Day by Day
Counterterrorism
Hair Through the Ages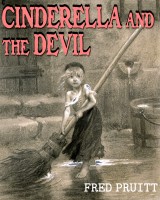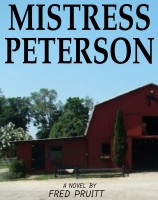 On Sale now!


A multi-volume chronology and reference guide set detailing three years of the Mexican Drug War between 2010 and 2012.

Rantburg.com and borderlandbeat.com correspondent and author Chris Covert presents his first non-fiction work detailing the drug and gang related violence in Mexico.

Chris gives us Mexican press dispatches of drug and gang war violence over three years, presented in a multi volume set intended to chronicle the death, violence and mayhem which has dominated Mexico for six years.
Click here for more information


Meet the Mods
In no particular order...


Steve White
Seafarious
Pappy
lotp
Scooter McGruder
john frum
tu3031
badanov
sherry
ryuge
GolfBravoUSMC
Bright Pebbles
trailing wife
Gloria
Fred
Besoeker
Glenmore
Frank G
3dc
Skidmark
Alaska Paul



Better than the average link...



Rantburg was assembled from recycled algorithms in the United States of America. No trees were destroyed in the production of this weblog. We did hurt some, though. Sorry.
3.214.224.224