Syria-Lebanon-Iran
Debka: Hizballah prepared for large-scale cross-border attack on Israel from Lebanon
During a tour of Israel's northern border positions Sunday, March 19, Israeli defense minister Shaul Mofaz pointed out the Hizballah build-up of troop strength in forward bases armed with missiles and artillery.

Hizballah's main object appears to be a renewed attempt to repeat last year's failed operation to abduct Israeli soldiers or civilians. A special command post has been set up to orchestrate the operation. DEBKAfile's military sources reveal that for the first time Hizballah's preparations for an offensive are open and visible. The scale and organization indicate the Shiite terrorists are aiming for a very large-scale kidnap operation inside Israel.

Israel's northern positions have been on high alert for a Hizballah attack since March 12.


You don't kidnap people with "missiles and artillery". Might I suggest preparations for a heavy, sustained barrage from several directions? Not just Lebanon and Gaza, but now the West Bank, too.
Posted by: Anonymoose || 03/19/2006 20:35 || Comments || Link || E-Mail|| [474 views] Top|| File under:
Afghanistan
Pakistani, Saudi engineers helped destroy Bamiyan Buddhas
The Bamiyan Buddhas in Afghanistan were destroyed by the Taliban with the help of Pakistani and Saudi engineers.

According to an account published here on Saturday, a local Afghan told the makers of a Swiss documentary on the giant statues which had stood there, carved in the side of a mountain for hundreds of years, had been destroyed by engineers from Pakistan and Saudi Arabia. The dynamiting of the statues took place in March 2001. Swiss documentary filmmaker Christian Frei, who has made several documentaries that have won praise at various international film festivals, shot 'The Giant Buddhas' in Afghanistan. The film is due to be shown at the National Gallery of Art in Washington on 26 March.

The Taliban went ahead with the destruction of the giant statues, revered for centuries, because they considered them "offensive to Islam". They ignored appeals from around the world, including UNESCO and an appeal from the then Government of Pakistan, made, it would appear now, more "for the record" than any serious intent to stop the Islamist zealots from destroying what the rest of the world considered mankind's heritage.

Taliban minister of information Qudratullah Jamal said in a statement later, "The destruction work is not as easy as people would think. You can't knock down the statues by dynamite or shelling as both of them have been carved in a cliff. They are firmly attached to the mountain." Museums and governments around the world kept hoping until the end that the Taliban would desist from committing what the rest of the world saw as an act of "cultural sacrilege" but they were adamant in their resolve.

A delegation from the Organisation of the Islamic Conference went to Kandahar to urge the Taliban leaders to change their mind, but was turned down. The Taliban information minister was quoted at the time as saying, "We would repeat to them as we have to other delegations that we are not going to back away from the edict, and that no statues in Afghanistan will be spared." UN Secretary-General Kofi Annan also urged the Taliban not to go ahead but was rebuffed. Koichiro Matsuura, the head UNESCO, said the agency would continue efforts to salvage other Afghan relics targeted for destruction. "It is abominable to witness the cold and calculated destruction of cultural properties which were the heritage of the Afghan people, and, indeed, of the whole of humanity," he said in a statement. Egyptian President Hosni Mubarak dispatched the Grand Mufti of Egypt to Afghanistan to plead with the Taliban rulers to spare the statues but his emissary had no success either. Zahi Hawas, the man in charge of the plateau holding the great pyramids outside Cairo, said at the time, "They are making bad publicity about Islam - and Islam has nothing to do with what is happening in Afghanistan."

Xuanzang, a 7th century Chinese monk, pilgrim and chronicler, travelled to Bamiyan and wrote a graphic description of the statues. He even mentioned a giant "sleeping Buddha" in the area, but no trace has been found of that in modern times.


Posted by: lotp || 03/19/2006 18:00 || Comments || Link || E-Mail|| [464 views] Top|| File under:
India-Pakistan
Pakistan all set to test cruise missile
Pakistan is all set to test-fire "Babur" cruise missile with its improved version in a day or two after completion of its successful laboratory tests, The Nation has learnt here.
"All arrangements have been made to test-fire the cruise missile on Monday. It will have capability to hit pinpointed targets from surface, warship or submarines," the sources maintained.
The "Babur" missile will have a range of nearly 300 miles to hit the target either from a fixed location or the submarines.
"The laboratory tests showed cent per cent accuracy in the latest technology of the cruise missile," the sources said.
"The Babur missile is prepared mainly for the submarines but it can also be fired from the fighter jets and have capability to chase the target in case of movement," they disclosed.
In response to a question, the sources revealed that the cruise missile would be undetectable from the radar system before or after its launching to hit the target. "This is the latest technology in the world."
Pakistan has already fired the first version of the "Babur" but its improvement is continuing as Islamabad continues to improve its defence capabilities.
Posted by: john || 03/19/2006 16:59 || Comments || Link || E-Mail|| [323 views] Top|| File under:
Iraq
Documents: Saddam ordered plan for chem attack on Kurds
Saddam Hussein ordered plans drawn up for a chemical weapons attack on Kurdish guerrilla bases in northern Iraq in 1987, according to a letter signed by his personal secretary that is among documents recently declassified by the US military.

The documents - a series of memos between Saddam's office, military intelligence and the army chief of staff found by US troops in Iraq - do not say whether the attack was carried out.

But a doctor who travelled with Kurdish troops at the time says some were injured in a mustard gas attack 10 days after the last memo.

The disclosure, as Saddam's trial on unrelated massacre charges is underway, could shed new light on deaths of Kurds that the former Iraqi leader could be tried for in the future. Although Saddam has long been blamed for chemical attacks, the memos are some of the first documents to be made public that appear to directly link him to use of chemical weapons.

It is known that Iraq's armed forces were using chemical weapons against Iranian troops during the 1980-88 war between Iraq and Iran, then led by Ayatollah Ruhollah Khomeini.

The planned attack outlined in the new documents appears to have been part of the 1987-88 Anfal campaign that left more than 180 000 Kurds dead and demolished hundreds of Kurdish villages in northern Iraq. In the most notorious attack, Saddam's army bombed the town of Halabja with mustard and nerve gas on on March 16 1988, killing an estimated 5 000 residents. The memos date to about a year before the Halabja attack and concern an area about 200km to the northwest.

A March 11 1987 report from the head of military intelligence outlines a number of bases for Kurdish rebels led by Ibrahim Barzani and Iranian troops in the area.

Saddam's office responds with a March 12 letter signed by his personal secretary, saying: "The leader Mr President has ordered that your department study with experts a suprise attack with special ammunition in the areas of Barzani's gangs and the Khomeini Guards."

"Special ammunition" is the phrase used throughout Saddam's regime for chemical weapons. Later documents in the series of memo mention specifically the nerve agent Sarin and mustard gas.

The order sets off discussion among military commanders over how best to use the weapons. The military intelligence chief recommends in one memo that any strike and the joint Kurdish-Iranian bases be put off until June because snows in the area will reduce the effect of Sarin and mustard gas.

But in a March 31 letter, military intelligence recommends two alternative targets: Kurdish guerrilla bases near the towns of Balisian and Qaradagh, "considered suitable because they are in a low-lying area, which helps chemical agent sedimentation".

It recommends using two-thirds of the stores of Sarin and a third of the stores of mustard gas and says the attack could be done by mid-April.

A message from Saddam's office, signed by his secretary, approves the strike.

Two last memos from April 5 and 6, from the chief of Military Intelligence and then-Army Chief of Staff Lt. Gen. Saadeddine Aziz Mustafa ordering the Army's 1st and 5th Corps to draw up plans for the strike within days.

None of the documents show that the strike was carried out.

According to the Washington-based Henry L Stimson centre think tank, there were two documented chemical weapons attacks in 1987 - one in April in the southern province of Basra, killing or wounding 5 000 Iranians, the other in October in the southeastern province of Wassit, killing or wounding 3 000 Iranians. Both are far from the Kurdish regions of the north.

Saddam and seven of members of his regime are currently on trial for killing of Shi'ites in a crackdown launched in the town of Dujail in 1982. The case does not involve the use of chemical weapons.

But Saddam and others are likely to go on trial later for charges related to the Anfal campaign and the Halabja gas attack, and prosecutors have said they hold documents related to those charges.

Saddam's cousin Ali Hassan al-Majid - better known as Chemical Ali for use of chemical weapons against Kurds - commanded the Anfal campaign and is now in American custody.

None of the newly declassified documents appear to bear Saddam's signature or mention al-Majid.

The approvals for the attack come from Saddam's office and are signed by his secretary. The signature is not legible, but the man who held the post at the time was Hamed Youssef Hamadi, who is in custody and was brought to testify last month in the Dujail trial.

US President George W Bush ordered the invasion of Iraq after accusing Saddam of hiding weapons of mass destruction, but no weapons have been found since Saddam's regime fell in April 2003.

The weapons of mass destruction appear to have been destroyed by UN experts following the 1991 Gulf War.

or moved out of the country or buried or ....

The memos are among hundreds of documents gathered by the US military since the invasion of Iraq that are now being declassified. The US military cautioned on its website that the government "has made no determination regarding the authenticity of the documents, validity or factual accuracy of the information contained therein".
Posted by: lotp || 03/19/2006 16:25 || Comments || Link || E-Mail|| [310 views] Top|| File under:
Europe
Austrian Muslim soldiers to get imams
The approximately 1 000 Muslim conscripts in the Austrian army are to get their own imams, according to plans by defence minister Guenther Platter.

Quoted in the weekend edition of the newspaper Die Presse, he pointed out that an average of 3.5% of army recruits were Muslims. Seeing there were already Catholic and Protestant military chaplains, Islam must be put on an equal footing with the other officially-recognised religions in Austria, he said.

The paper said Platter's initiative came after problems involving strictly-religious Muslims of Austrian nationality conscripted into the army. In a recent incident some of them refused to salute the Austrian flag.

At a monthly parade, "when the Austrian flag was raised, the Muslims turned away and demonstratively turned their backs on the flag", an army trainer was quoted as saying.

To the surprise of the officers, the Muslims said the flag was incompatible with their religion. They could not subordinate themselves to the flag, and would not salute it in future, it was reported.

No disciplinary action was taken, however, and the Muslim soldiers were allowed to miss the flag parade.

"That caused annoyance among the troops," said an officer. .

President of the Islamic Community in Austria, Anas Schakfeh, was called in as a mediator. He made it clear that Austrian flags did not violate religious principles, he told Die Presse.

The military command was at pains to stress that it had been an isolated occurrence, and otherwise there was exemplary co-existence. However, trainers at Vienna Maria Theresia Barracks complained that Muslim soldiers were often absent from duty, and could only be used for simple tasks in basic training.

A non-commissioned officer said many had the impression that soldiers classified as "strictly religious Muslims" exploited their position. For instance, they had to be relieved of duty for prayers.

The military command pointed out that anyone absent from duty had to make the time up later. For instance, Islamic soldiers going to prayers on Friday midday and missing the rest of the day had to turn up instead on Saturday.

"They're often called in for Saturday or Sunday duty," said a spokesperson.

But non-commissioned officers, who did not want to be named, claimed it was too easy for soldiers to get a certificate from the Islamic Community classifying them as a "strictly-religious Muslim". One said: "Some of the strictly-religious drink alcohol, eat pork, and we've also tested Muslims positive for drugs."

Schakfeh conceded there were possibly individual "black sheep", but said that most kept to the rules.

In cases of violations, the certificate was immediately withdrawn.
Posted by: lotp || 03/19/2006 16:20 || Comments || Link || E-Mail|| [451 views] Top|| File under:
India-Pakistan
2007 to be 'Visit Pakistan Year'
Peshawar: The Pakistan government has decided to celebrate 2007 as the "Visit Pakistan Year" in a bid to attract foreign tourists and promote the country's tourism industry, the country's Tourism Minister Dr Ghazi Gulab Jamal said.

The country is also mulling to open the route that Alexander the Great used during his invasion of sub-continent.

The federal tourism ministry has planned a number of events to further boost and attract domestic as well as international tourists to visit and explore the inspiring tourism sites of the country, The News quoted Jamal as saying in an interview with a news agency.

He that said Pakistan was gifted with rich cultural and natural beauty, which was a great source of inspiration for the foreign tourist to visit and explore it.

As tourism had become an industry, it needed more attention towards its promotion to make it a productive tool in the development of national economy, the minister said while stressing on the need on the role of local community in improving the industry by extending visitors maximum care and love.

According to the minister, establishing skiing resort in the northern areas, Ghandara week and Sufi festivals were the major events planned to attract local and foreign tourists.
Posted by: john || 03/19/2006 12:00 || Comments || Link || E-Mail|| [413 views] Top|| File under:
Musharraf won't depart without putting a final nail in Pakistan's coffin
by Abid Ullah Jan

"Faced with some unexpected challenges at home and abroad, the regime in Islamabad will initially try to go for the option of repression. With the failure of repressive measures, the regime might then attempt to lurch toward some "democratic" maneuvers. But in the turbulence added from external events and interference, "democratic" antics would not stand much of chance of maintaining the status quo. If Pakistan's Gorbachev is alive, he will be a pathetic figure in this whole saga. He has nothing to offer that would place the Pakistan nation on the right track, except playing the role of a mercenary-in-chief of the final crusade."

Response of some Pakistanis to the excerpts from The Musharraf Factor shows that most Pakistanis are still not reading the writing on the wall. They will, however, soon face the music they deserve for losing a golden opportunity of self-rule in an independent, sovereign state. People get the kind of leadership they deserve. At the same time, people with good intentions get equally punished through the effects of unthinking compliance when they refuse to act or fail to make a difference. Iraq and Afghanistan are two clear examples before us.

Iraqis failed to muster enough courage to stand against a weaker Baathist and secularist regime, to establish an exemplary society and a model of governance. They are now paying a far greater price then they would have, had they stood up to Saddam Husain's externally supported tyranny.

Ah yes, that massive external support for people shredders and Kurd gassing. I remember it well.

Similarly, Afghans lost their opportunity. Instead of collectively working for the common good of their people after having an unprecedented situation of peace, law and order in the country under the Taliban,

okay, your idiocy position is obvious now

many Afghans joined campaigns that ended with yet another foreign occupation of their country—this time with the full approval of the United Nations. The result is before our eyes. Afghans, who were delivered from one occupation at a great cost, are now reeling under another indefinite and far worse occupation.

Why, they even have to deal with hussies that don't wear veils! And there hasn't been a decent stoning or beheading in MONTHS. Simply intolerable.

Some analysts have expressed concern that Pakistan is next in line. Others predict Pakistan's failure on the basis of their respective parameters of success and failure of states. From the discussion in the preceding chapters, we can clearly see that Musharraf is the main factor among many others that has made Pakistan's demise inevitable.

The "with us or against us" threat from Bush and subsequent Islamabad policies provide evidence that Musharraf is clearly under pressure. Nevertheless, the list of decisions leading to his willing surrenders is so long that Musharraf can hardly pretend that he is not acting under pressure from within and outside. So far, he is a victim of his delusions, obsession with staying in power and a compulsive attitude of putting everything at stake to achieve his objectives.

This was the case with Mikhail Gorbachev also. Even his adversaries concede that he took the much vaunted initiatives under immense internal and external pressure. However, he had this to say in his famous Nobel Lecture on June 05, 1991:

Now about my position. As to the fundamental choice, I have long ago made a final and irrevocable decision. Nothing and no one, no pressure, either from the right or from the left, will make me abandon the positions of perestroika and new thinking. I do not intend to change my views or convictions. My choice is a final one.

Similarly, advisors to Musharraf ensure that he takes all the blame, thus paving the way for the fall of Pakistan.

In the face of the country's inevitable demise, Pakistanis are still in total denial despite the fact that they cannot provide a single ray of hope that could make them believe that, unlike the great empires of the past, the vulnerable Pakistan is immortal and will survive indefinitely.

um, first you've got to become a great empire. then we can talk about your place in history. oh - but I forgot how vulnerable poor Pakistan is. Those nasty Hindus we Muslims invaded centuries ago don't have the decency to stay subjugated! In fact, they carved us out of the country! It's that way everywhere ... poooor peaceful Islamacists going about Allan's work of killing and sharia-enforcing, minding Allan's business and what do we get? Ungrateful victims, that's what!!!

The long-term involvement of the military in Pakistani politics and the role it has played for Washington all along

ALL along??? my my, we have drunk the koolaid, haven't we?

is a factor of prime importance in understanding the latest changes as discussed in chapter 5. Musharraf, nevertheless, keeps on gambling on anything he can think of at the moment. His particular theme is "enlightened moderation", which embodies secularism >and undermines Pakistan's raison d'être.

Sweetie you were given a CHANCE to survive with your religion and culture intact. Not a guarantee. Life's a bitch and other people inconveniently refuse to roll over for you. shrug

In Diplomacy, Henry Kissinger shrewdly explains the impossible dilemma that Khrushchev eventually perceived, and Gorbachev did not: Gorbachev's gamble on liberalization was bound to fail to the degree that the Communist Party also lost its monolithic character. The same phenomenon applies to Pakistan's losing its monolithic character at the hands of Musharraf. The galvanizing force that brought Pakistan into being was Islam; not culture, nor ethnicity, not even language or geography. Nothing supports its creation and survival.

The loss of faith in Islam

if only we were MORE fanatical it would all work! Allan says so !!!

has led to the loss one half of Pakistan in 1971, and continues to weaken the rest of the nation with every passing day. There is no other justification at all for separating this piece of land in South Asia, calling it Pakistan, or keeping people of different cultures and ethnic backgrounds together for a long time. If a secular state was the objective, a single independent state of India made more sense than two separate entities, which drained their resources on arms building and bloody wars. At war with their country's identity, Pakistanis hardly realize it is going through a phase similar to that of the Soviet Union before its demise. After losing its identity and character, the communist party became demoralized. Similarly, masses have become totally demoralized in Pakistan. Just as liberalization proved incompatible with communist rule—the communists could not turn themselves into democrats without ceasing to be communists, an equation Gorbachev never understood—the kind of "moderation" Musharraf proposes is totally incompatible with Islam.

that's the question, isn't it? and if you're right, you're not gonna like the consequences

As we discussed previously, Musharaff's "enlightened moderation" has nothing to do with Islam. Musharraf simply wants effective subservience to the continued remote control colonialism of the US. Muslims cannot turn themselves into the kinds of "moderates" demanded by the inventors of these rancid notions without ceasing to be Muslims, an equation Musharraf fails to understand in his pursuit for staying in power at any cost.

You know, keep this up and you'll convince me.

The whole idea of the secularization of Pakistan to make it functional is based on the assumption that Pakistan, and other Muslim countries, can survive without being Islamic or democratic in the true sense and that they can endure a compromise on the principles on which Muslims must put the foundation of their collective life. At the same time, a serious attempt to live by Islam could not occur without risking the labels of extremism and terrorism.

well, that is a problem. I see your point.

Despite Turkey's 80-years experiment with secularization, it has yet to succeed.

It's doing a whole let better than you.

Countries like Turkey and Egypt, for example, have long histories as nations to survive. Whereas, Pakistan didn't exist as a nation before 1947, nor any other known factor except Islam is there to make it a nation. As such Musharraf's regime took to de-legitimizing Pakistan's entire foundation. He is being rewarded and applauded like a Gorbachev reincarnate for transforming Islam.

Writing about Gorbachev, Times magazine noted: "By gently pushing open the gates of reform, he unleashed a democratic flood that deluged the Soviet universe and washed away the cold war."[1] Such inspiring comments are used by the Western media to push their perceived enemies into thinking they would transform their societies into worldly heavens if they toe Washington's line. But that is not what actually happens when push comes to shove. According to Jamie Glazov's analysis: "Within the blink of an eye, the Soviet Union disintegrated. Ten years later, we know that the process of true democratization in post-communist Russia ultimately failed. Boris Yeltsin and now Vladimir Putin, after all, represent a return to the Russian autocratic past. With no tradition of democracy, or even a conception of individuality, Russians, once again, desire order over freedom."[2]

Musharraf attempted simultaneously to contain and transform the country in the image of its enemies, to destroy and reconstruct, right on the spot as per the plans of those for whom existence of Pakistan has been a thorn in the flesh since its inception. Musharraf is doing what Gorbachev did in his six years in power. The changes in what used to be the Soviet Union have been so great that it is easy to forget what the un-reformed Soviet system was like and how modest were the expectations of significant innovation when Gorbachev succeeded Konstantin Chernenko as top Soviet leader in March 1985. Neither Soviet citizens nor foreign observers or advisors to Gorbachev imagined that the USSR was about to be transformed out of existence. So is the case with Musharraf and Pakistan.

While no one predicted the Soviet Union's demise,

Oh I dunno, I seem to recall an actor who got elected to the White House having some opinions along those lines

the greatest skeptics regarding the prospects for change were the first to be overtaken by events. Some, who in more recent years have castigated Gorbachev for his "half-measures," have conveniently forgotten that the actual changes promoted or sanctioned by him exceeded their wildest dreams, making nonsense of predictions that he had neither the will nor the power to alter anything of consequence in the Soviet system. Here, we must keep in mind that the changes under Gorbachev far exceeded their wildest dreams because Gorbachev alone was not responsible. The Soviet Union's demise was also impending, like Pakistan's, for quite some time. The changes and transformation by one man became the last straw on the back of the proverbial camel. In Pakistan's case, as we discussed in previous chapters, the 162 million Pakistanis have already paved the way with their unintentional surrender to the forces that will wash away Pakistan as an entity.

They probably are just giving in to irrational, obscene desires for a quiet life, a decent living, clean water to drink, kids educated, that sort of thing. People these days!!! They don't even appreciate rural improvement programs that blow up 800 year old statues, or the social value of chopping off hands and feet. I mean, look at all the fuss over a perfectly traditional thing like gangraping a woman whose 14 year old brother talked to that hussy in the neighboring clan. Place is going to hell because of voter apathy like that.

Musharraf's gimmicks are going to just hasten its demise.

In his book, The Gorbachev Factor, Archie Brown correctly points out:

"When it became fashionable to react against the enthusiastic support for Gorbachev which was widespread in the late 1980s, the same observers who misread Gorbachev's intentions at the outset became the first to scorn an excessive concentration on the part played by Gorbachev while simultaneously, and with scant regard for logic, holding him personally responsible for all the major policy failures. And failures in the Gorbachev era there certainly were—especially of economic policy and in the relationships between the Soviet Union's constituent republics and the centre." [3]

The phenomenon that took place in the USSR well before Gorbachev's taking power perfectly fits the situation in Pakistan before Musharraf's coup. The remarkable thing about change in the Soviet Union during the Gorbachev years was that it occurred peacefully. As we shall see below, unlike the Soviet Union, the transformation in South Asia is more likely to be violent. According to Archie Brown: "Given the failure of all who had openly attacked the system from within the country to make any positive impact on policy outcomes prior to the late 1980s, it is doubtful if change of such magnitude could have taken place with so little violence—especially in Russia—in any way other than through the elevation of a serious reformer to the highest political office within the country."

In the case of Pakistan, the public in general and politicians and military in particular have constantly been either attacking or exploiting Islam, yet no one had the intention to seriously live by Islam and make Pakistan an Islamic State. Musharraf imposed himself on the nation as an intermediary and justified his dictatorship on the basis of being a serious reformer. Yet the political parties and his foreign backers fell into his series of traps. The former acted blindly and the latter just pretending to be blind. Consequently, the Western backers purposely elevated him to the position of a serious reformer. They know that Musharraf has no real vision other than a desire to stay in power. But his promoters, in fact, do have a vision. The public's complacency and helplessness simply exacerbated the situation.

you've caught on, have you?

The prospect of a military dictator becoming a "president" acceptable to all is similar to a reformer (Gorbachev) becoming General Secretary of the Communist party—the very idea that such a thing was possible in principle—had been ruled out in advance by many Western observers and by such prominent exiles from the Soviet Union as the writers Alexander Solzhenitsyn and Alexander Zinoviev. Similarly, Bush refused to acknowledge Musharraf by name in his initial interviews after his first inaugurations. When a reporter insisted that the General must have a name, Bush said: "Well, we call him a General."[4]

Yet, just like Gorbachev who had great power concentrated in his hands as part of the Communist Party leaders collectively and as the General Secretary individually, the forces for anti-Islam-transformation in Pakistan realized that a person with many hats, absolute power and opportunist disposition in Pakistan should remain in power to follow their agenda. Without the promotion of a genuine reformer and highly skilled politician to the top Communist Party post in 1985, fundamental changes in the Soviet Union would certainly have been delayed and could well have been bloodier as well as slower than the relatively speedy political evolution that occurred while Gorbachev was at the helm. The same plan is being implemented in Pakistan to make its demise less bloody on the one hand and use the outcome for global struggle against Islam on the other. To the disadvantage of Musharraf's promoters, replication of the same plan is not possible under different situations, particularly when instead of an "ism" a religious faith and a way of life are being targeted: This is the case not only in Pakistan, but on a global level.

Analysts agree that in the case of the Soviet Union, from the moment Gorbachev "was liberated after the August coup, his every political statement, his every initiative, seemed to have preservation of the central structure as its main objective. That freedom from the central bureaucracy was what the republics meant by the independence they were demanding seemed to elude him."[5] In the Muslim world, the US adventures, coupled with relying on "reformation" by a few opportunists is likely to bring about the liberation of Muslim masses—the consequence which the enemies of Islam are actually trying to avoid.

In the past, Western planners wanted to dismantle the Soviet Union and various factors played a role in facilitating this demise. Gorbachev presented the reformation in the name of improving the Soviet economy. The reality, in Archie Brown's words, is:

No one, though, really needed to be an economist to see that the Soviet economy was going from bad to worse. The man and woman on the street anywhere between Minsk and Khabarovsk could have said the same. And since this was neither Stalin's nor Brezhnev's time but an era of Soviet history of unprecedented freedom, they frequently did. [6]

Western politicians and planners, however, did not base their judgments entirely on the state of the Soviet economy, but accorded a great deal of weight to changes in the language of politics, to new departures in Soviet foreign policy, and to political institutional change, where they did not see any alternative that challenged the supremacy of the West. They mistakenly, and very unfortunately, see this threat now in Islam with Pakistan's nuclear capability at its centre.

for good reason, as your rant so far demonstrates

With their understanding of politics, Western planners were constantly amazed to see Gorbachev pull off what seemed to them virtually impossible feats.

Honey, it was always amazing to see Gorby at work, but maybe not for the reasons you think

Today they see these feats in Musharraf's "chance meetings" with Ariel Sharon and his dining with the American Jewish Congress.

Unclean! Unclean!!! He MET WITH JEWS. That does it, a fatwa against the President. Time to go kill him. Volunteers, anyone? I'll just stay here and ... um ... take messages and stuff while you go rise to the glory of martyrdom. See how selfless I am??

The foreign advisors to Musharraf are more aware than many of the academic observers and the self-proclaimed "moderate" Muslims of the framework of constraints within which Musharraf is operating and of the balancing act which is at times demanded of him prior to his putting sovereignty, independence and the very identity of his nation at stake.

The process of undermining Pakistan is gradual. Many ideas that are openly discussed in the Pakistani mass media under Musharraf, and in a number of cases translated into public policy, had first been aired in communist and secularist circles in Pakistan before the fall of the Soviet Union. The only difference is that of the use of rancid notions invented in the wake of the end of communism. This terminology now solely focuses on creating divisions among Muslims and demonizing Islam. Moreover, the Soviet Union could not promote its comrades and godless ideology abroad as vigorously as the neo-cons and the millions of Christian Zionists in America are doing in an organized and systematic manner.

That, however, does not mean that this is a simple case of continuity. In fact, the changes of the Musharraf era are more than a continuation of a process the secularists and communists had begun. There was a total lack of positive response to the demands and theories of such elements between 1968 and 1991. A few secularists had dared to speak up. However, many more had decided that discretion was the better part of valour, and stayed quiet until Musharraf had made Pakistan safe for such adventures. Some of them, such as the famous poet, Faiz Ahmad Faiz, didn't even openly challenge the ideology of Pakistan. They were just sending out messages in the name of labor and the working class. Yet they were considered as a threat to national security and were thrown behind bars for years. The measures used against those who made their political dissent unambiguous and public ranged from compulsory exile to incarceration.

Under Musharraf, the world in Pakistan has turned full circle. Former secularists and communists are thriving in the garb of "moderates". Nevertheless, the secular movement retrospectively commands little respect. To see them as the prime agents of pro-US changes in Pakistan is highly misleading and a product largely of wishful thinking. They are playing a role in changing the political consciousness of a part of the intelligentsia after initially donning the garb of liberals and now decorating it with the badges of "moderate Muslims." And that is why the blame for the demise of Pakistan will not go to Musharraf alone. He remains the factor that galvanized the movement that is making the nation's demise inevitable.

On the external front, Musharraf's approach has changed the perceptions and demands of the sustainers-cum-enemies of Pakistan completely. Pakistan has already lost the trust of its neighbors because of the unreliable and unpredictable roles that it plays for the US.

I suspect Kashmir and Waziristan have had an influence too.

Instead of providing them a sense of safety and security, Pakistan became a source of anxiety for its neighbors. It can play a role in attacking Iran for its sustainers in Washington, just as it did in the case of paving the way for the occupation of Afghanistan. Similarly, Musharraf's Pakistan is no longer one of China's staunchest friends as it used to be over the years.

You've noticed that, huh? Perceptive critter.

Iran would not be too deeply concerned about the fate of Pakistan's large Shi'a minority as the experience in Iraq shows,

and neither are you and your fellow Sunni fanatics

and India would reap most of the fruits in the absence of a check on expansion of its regional hegemony and without any prospect of violence and disorder on its Western borders.

man, are we gonna miss that prospect of violence and disorder. not.

After bringing Afghanistan to its present state and abandoning even moral support for both Kashmiris and Palestinians, Pakistan is no more needed as a Muslim nuclear power in the region. Totally controlled by Washington, its nuclear program and capability has become completely irrelevant. Instead, it is now the other way round. The rest of the world would not feel concerned about the disposition of a failing Pakistan's nuclear weapons and fissile material, which it already knows is in "safe hands." The US and Europeans' hue and cry about Iran's and North Korea's nuclear programs and a total silence about now occupied Pakistan's nuclear program is a telling sign of the assurance that the weapons are in "safe hands."

Yup. One down (two if you count Libya) a couple more to go.

In the beginning of the book, we set a simple formula to see if there is any possibility that a positive development can take root in the Musharraf era and lead Pakistan towards safe waters. Our assessment in the subsequent chapters demonstrated that the Musharraf factor has led to an environment in which any positive development, which can put Pakistan on the right track, has become totally impossible.

Achieving the objective for which it was created is impossible (chapter 2). The full restoration of democratic government and the efficient rebuilding of the Pakistani state in the future is also clearly impossible (chapter 3). There are no signs of the emergence of a revolutionary or radical political movement. Pakistan will remain under the occupation of its own military forces: a kind of sweet occupation. Masses will remain helpless until they are completely pushed against the wall like the Iraqis and Afghans. Musharraf will continue to dance to the Zionist and neocons' tune until he has absolutely nothing left to gamble with. A major push will come to turn Pakistan into another Afghanistan or Iraq when the high value target is completely softened.

you flatter yourself. Khan's proliferation was a serious issue. don't put on airs going forward tho. I'd be happy to see Pakistan prosper as a secular country. I'd be willing to see you rot if you insist on the path of Islamacism and violence.



Pakistan's disappearance from the world map is actually induced by certain features of the army—its conceptual ability to plan incremental change. It is mistakenly considered a plus for reforming the country's ailing institutions. Analysts believed that Pakistan's army is strong enough to prevent state failure but not imaginative enough to impose the changes that might transform Pakistan either in the image for which it was created or the image which the US wants it to adopt. Musharraf calls his mantra of "enlightened moderation" as a two pronged strategy. Unfortunately, rather than transforming, the strategy and change, which opportunist civilian and military cronies surrounding general Musharraf have chosen, will gradually sink Pakistan into oblivion. This issue was thoroughly covered in Chapter 1.

As for nationhood, despite the dominant position of the armed forces, including a veto over any attempt to change the consensus view of Pakistan's identity, the army hardly seems willing to create an identity compatible with the vision of Pakistan, as well as with the objectives that led to its creation.

Pakistan's most unusual feature is not its potential as a failed state, as we observed from the earlier discussion, but the intricate interaction between the physical/political/legal entity known as the state of Pakistan and the idea behind Pakistan and the Pakistani nation. Few if any other nation states are more complex than Pakistan in this respect, with the Pakistani state often operating at cross-purposes with the original purpose of its creation.

Regardless of all other factors, the US and UK have publicly launched a war on the very basic ideology at the foundation of Pakistan as a nation. It is akin to separating Jewish identity from Israel. Imagine the transformation in the Middle East if Israel were to stop identifying itself as a Jewish State. In that case, would it be able to justify its existence and occupation of the lands, particularly Jerusalem? The problem in the case of any Muslim entity, however, is that it can either be Islamic or non-Islamic (secular).

As discussed in the Chapter 2 in detail, it is not possible to have a mix of secularism and Islam and label it as Muslim. Like Israel, the state of Pakistan was thought to be more than a physical/legal entity that provided welfare, order and justice to its citizens. Pakistan was to be an extraordinary state—a homeland for Indian Muslims and an ideological and political leader of the Muslim world. Providing a homeland to protect Muslims from the bigotry and intolerance of India's Hindu population was important,

and can you STAND the way those Hindus pushed back after we conquered them? Outrageous, I say!!

but the real motive behind Pakistan movement was to demonstrate to the world a model of an Islamic State based on the principles of freedom, fraternity and equality of Islam. The Pakistan movement also looked to the wider Muslim world, and its leaders were concerned about the fate of other Muslim communities living under duress, stretching from Palestine to the Philippines.[7]

This is exactly what is now considered as "political Islam" of the "Islamists." This is what the 9/11 Commission has referred to as the "Islamic ideology" and declared a war on it.

Well there was that little matter of the violence that accompanies it

Accordingly, Pakistan has to be dismantled because its raison d'être has no place in the modern world in which a crusade on Islam is now officially and publicly recognized. We observe this from the official report of the 9/11 Commission, statements from Bush, Rumsfeld and British Home Secretary Charles Clark within the span of just one week.[8] Islamic ideology is the threat and a war on it has been declared. In his speech on October 06, 2005, Bush equated all resistance against the US occupation of Iraq, which was made possible through a series of many lies and distortion of facts, to fighting on the part of "terrorists" for the creation of "an Islamic Empire."[9]

Now think about the following words and comments by the founding fathers of Pakistan. Imagine any nation under occupation or any Muslim leader now saying the following words. They would perfectly fit the well-defined category on which a war has officially been declared. Also note Pakistan's founder Muhammad Ali Jinnah's reference to the Qur'an, Mujahids, Islam and giving protection to neighbors in the following words at a rally on October 30, 1947:

If we take our inspiration and guidance from the Holy Qur'an, the final victory, I once again say, will be ours… Do not be overwhelmed by the enormity of the task… You only have to develop the spirit of the Mujahids. You are a nation whose history is replete with people of wonderful character and heroism. Live up to your traditions and add to another chapter of glory. All I require of you now is that everyone… must vow to himself and be prepared to sacrifice his all… in building up Pakistan as a bulwark of Islam and as one of the greatest nations whose ideal is peace within and peace without… Islam enjoins on every Mussulman to give protection to his neighbors and to minorities regardless of caste and creed. [10]

The same is true today. However, just a vow to make Pakistan, or any country for that matter, into a "bulwark of Islam," taking "inspiration and guidance from the Holy Qur'an," are now sufficient today to instantly declare anyone an "Islamist" preaching "Islamism" at which the US has declared a war. If Jinnah were living today and had uttered these same words he would most certainly have been labeled a terrorist, demonized in the media, hunted down by the US and prosecuted.

depends on whether or not he tended to encourage bombing things

The US expects from the opportunist dictators and "moderate Muslims" to care about poverty alleviation and forget about their brothers and sisters under foreign occupation. Musharraf has clearly mentioned this in his televised speech on January 12, 2002. Other "moderates" in the pages of New York Times tell fellow Muslims: "Muslims must realize that the interests of our sons and daughters, who are American, must come before the interests of our brothers and sisters, whether they are Palestinian, Kashmiri or Iraqi"[11]—an approach which is not only in total contradiction to the message of the Qur'an, but to the basic human values and ethics as well.

At the time of the creation of Pakistan, when the Muslim League adopted the Pakistan resolution on March 23, 1940 calling for the establishment of a sovereign and independent Islamic country, Lord Zetland, Secretary of State for colonial India, wrote of his apprehensions regarding this proposition to Lord Linlithgow, the British viceroy in New Delhi, saying:

[T]he call of Islam is one which transcends the bounds of country. It may have lost some force as a result of the abolition of Caliphate by Mustafa Kamal Pasha, but it still has a very considerable appeal as witness for example Jinnah's insistence on our giving undertaking that Indian troops should never be employed against any Muslim state, and the solicitude which he has constantly expressed for the Arabs of Palestine. [12]

These apprehensions were ignored for other reasons in 1947. However, the creation of Pakistan on these grounds would have been impossible in the 21st century. So, its survival is at stake today when for the most powerful man in Pakistan, words of its founders and the motive behind the Pakistan movement are no more than a mere joke that can be completely ignored and cast aside.

Both the history and the future of Pakistan are rooted in a complex relationship between Pakistan the "Islamic" state—a physically bounded territory with an Islamic legal and international personality that would be guided by Islamic scriptures and traditions—and Pakistan the nation—mission-bound to serve as a beacon for oppressed or backward communities elsewhere in the world. Pakistan has bitterly failed at both the state and the national level. The rot that started at the top has trickled to the roots and the nation as a whole is as oblivious of its responsibilities as are its leaders.

On the other hand, the forces that undermine Pakistan are nevertheless alive and well focused. Details about how Pakistan has become the high value target were outlined in Chapter 8. Suffice it to present here the following signs that show a large number of forces are bent upon dissolving Pakistan into oblivion.

* Israelis are topping tourist lists in Kashmir where businesses are changing the language of their outlets' signboards from English to Hebrew.[13] We must note that after Israeli agents' involvement in New Zealand and Canadian passport scams, the visitors in Kashmir could neither be ordinary Israelis nor would they be visiting Kashmir only for vacation purposes.

nefarious, those Joooooos

* The Pentagon recently stressed that it must recruit and train Pakistani military officers to increase Washington's influence over the country's armed forces. Paul Wolfowitz told the House Armed Services Committee on August 10, 2004 that failure to train Pakistani officers could mean "pushing them into the one alternative, which is the Islamic extremists…It's not as though if we leave them alone, nobody else will go out to recruit them."[14]
* According to the argument of the US-led "international community": Iran must bring its nuclear program to an end and Pakistan's nuclear arsenal must be in safe hands, but Israel's weapons of mass destruction must remain a "must-have."[15]

Israel hasn't been calling for the destrucdtion of other countries. yet.

* In total contradiction to the founding vision, the approach of Musharraf's regime is to leave Kashmiris' fate in Indian hands and push Afghan refugees back into occupied Afghanistan. Some 200,000 Afghan refugees have been living in the remote border areas of Pakistan.

poor, poor refugees. just peaceful Talibs they is

As the Pakistani operations in the tribal area have risen in strength, countless refugee homes are destroyed and thousands of Afghans are pushed back into Afghanistan.[16] According to the New York Times: "Refugees have been given as little as two hours' notice to leave before their houses were bulldozed, according to officials with the office of the United Nations High Commissioner for Refugees. Some have returned to Afghanistan with no belongings, homeless once again."[17]
* Almost all Pakistanis in the NGO-sector and many politicians to the level of former Prime Minter Zafrullah Khan Jamali have come to believe that the source of Pakistan's creation, the Two Nations Theory, is no longer valid.[18]

maybe because it isn't????


* After facilitating the occupation of Afghanistan, Musharraf and his inner circle used the SAARC summit as a forum for direct and secret meetings with India's top brass.

Jooos, Indians, this man has no shame! He will meet with anyone!!!

This was in order to consolidate a US inspired secret agreement to smooth the path for Pakistan in accepting Kashmir as an integral part of India against existing UN resolutions. Musharraf announced the deal after a closed meeting with Vajpayee on January 6, 2003 when he said: "History has been made...The string that was broken at Agra has been repaired in Islamabad". After a phone conversation the next morning with Vajpayee, Musharraf confirmed that: "The deal was sealed". A cautious, secretive and incremental process has been adopted in order for India and Pakistan to work jointly in eliminating the threats to the understanding. Officials from Pakistan and India were very nervous with regards to a leak.
* Despite Pakistan's surrender on every front, India signed a $1 billion purchase of Phalcon Airborne Early Warning Systems deal with Israel in October 2003. The US, Canada and others have recently extended assistance in nuclear research to India.

It isn't all about you, you know. There's that little country called China to the east. They have a habit of attempting invasions and poor Nepal is on the block as we speak. Lots of people in Assam are nervous.

* Despite Musharraf's sacrificing Pakistani soldiers for the US, the US kept on accusing it of a secret nuclear pact with Saudi Arabia, [19] selling nuclear technology and for being insincere to the US.[20] A CATO study called Pakistan's cooperation "grudging and spotty."[21] These factors amount to keeping options of the US and its allies' open in preparation for the impending U-turn on Pakistan in case there is an attempt to make it an Islamic State according to the mission and vision of the founding masses and the very objective of its creation.

You got it - we're watching and our options are open.

* As the nation that was supposed to be mission-bound to serve as a beacon for oppressed or backward communities elsewhere in the world is lost in Bollywood or cricket and corruption, the government is devoted to revising the school curriculum for teaching them submissiveness to occupation and aggression.

I wouldn't mind seeing you guys as a legitimate beacon. The prospects aren't exactly positive at the moment, though, and there are a few holes in your approach I'd say.

The above summary may not reflect the extent to which Pakistanis as a whole have undermined Pakistan. What is undeniable and known is that ideologically Pakistan has long been dead. If there are any traces of its still lingering on invisibly, the US war on it will deal with it appropriately. Its leftover physical existence neither makes a difference, nor is likely to survive without its soul for too long.

A combination of factors discussed above will therefore ensure that total pacification and ultimate softening of Pakistan remains a priority while it keeps on acquiring the characteristics of a place in which the ghosts of all legendary dictators would feel at home. That's how the collapse of the present structure and form will take place simultaneously with the emergence of a new order.

The status quo until now has faced no serious challenge in Pakistan, despite the fact that the regime is still fragile, dithering and jittery. The day the simmering rage turns into real resistance in the wake of the masses being pushed against the wall like the case in Iraq or Afghanistan, no one knows if the regime will exercise repression on the scale which we witness by occupation forces in Iraq, Afghanistan and Palestine.

closing of jihadi schools. killing of terrorists. interference with godly stonings and beheadings. uppity wimmins. cruel! unbearable!!!

The alternative is that the military itself will split into factions. What is known is that the regime is neither sure of itself, nor is the US a credible master to rely on, at least, in terms of its own survival as a super power, as well as in terms of its long record of betraying its "friends." Taiwan is the latest example of the US making a U-turn when there is more money to be made from China. Musharraf and his "moderate" allies are treading a very thorny path by taking themselves out of the fold of Islam when looked in the light of the definitions and requirements put forward by the American promoters of the new version of Islam (refer to chapter 2).

Any major incident or event can explode into a 9/11 in South Asia and become a turning point. More awareness and exposure of the agenda behind Musharaff's "enlightened moderation" increases the possibility of a South Asian 9/11, the day after which life will not be the same. Rather than stability, an increased support for the collaborating "moderates" will bring more turmoil as a result of the increased polarization in the society.

turmoil to you, maybe.

From this point on his wet dream continues with greater and greater intensity. It would be unthinkable to interrupt when he is engaged in such melancholy masturbation. I'll just leave him to it, gentle readers.



Faced with some unexpected challenges at home and abroad, the regime in Islamabad will initially try to go for the option of repression. With the failure of repressive measures, the regime might then attempt to lurch toward some "democratic" maneuvers. But in the turbulence added from external events and interference, "democratic" antics would not stand much of chance of maintaining the status quo.

If Pakistan's Gorbachev is alive, he will be a pathetic figure in this whole saga. He has nothing to offer that would place the Pakistan nation on the right track, except playing the role of a mercenary-in-chief of the final crusade. He will find himself standing as an arrogant disciple of something far worse than secularism at a time when evangelicals and Zionists (including the Bush administration) are busy shaping the world according to their apocalyptic religious perspective. Some analysts still argue that Bush does use religious language sometimes, but that is rhetoric because the same events would be happening if the oil fields were controlled by Christians or Jews or a secular state, who were not interested in selling oil to the USA.

In fact, Bush's October 6, 2005 speech proves that the sitting administration wants to destroy Islam and turn it into a Christianity-like religion consisting of a few hallow rituals and strip Muslims of their values concerning morality, economy, social conduct and political ideology. Moreover, we know that Saddam Hussain was a lame duck. He was prepared to surrender anything to come back to the former days of glory. For the US, oil, particularly Iraqi, was not a problem at all.

Anything can spark the South Asian 9/11 and a subsequent movement. It could be a direct foreign intervention after miscalculating the softness of the high value target (chapter 8) or it could be sparked internally on general issues of concern, such as unemployment, poverty, privatization, price hikes and repression of the suffering masses. In the former case, Pakistanis will learn and react the way Iraqis or Afghans are reacting after being pushed against the wall. In the latter case, the demands for addressing general issues will rapidly attain a political and ideological character in view of the greater realization of the objectives behind the "war on terrorism," "enlightened moderation," wars for "liberation" and winning "the heart and minds" of Muslims. After lying about "Weapons of Mass Destruction" in Iraq in order to justify the country's invasion and occupation, Bush now openly claims that his revised objective is to not let Muslims "establish a radical Islamic empire that spans from Spain to Indonesia."[22] It would enter the political plane and then the whole system that is structured to support the 21st century crusade will become a threat to its own survival. Such an upheaval would actually lead to a real breakup of the elite, military and feudal class lines and the very system they are exploiting to suppress the masses and serve the interests of the imperial-capitalist order. This whole process will unravel in ebbs and flows, depending on the developments on the external and internal fronts. The masses will learn through the experience and the rapidly changing objective situation on both fronts.

The helplessness described in chapter 4 will lead to depression and desperation. As intentions of the totalitarians in Washington and London are exposed, no set of peculiar gadgets, gimmicks and cover ups will help conceal the reality to clutter the political horizon of society with falsehoods. The revolutionary storm of a mass upsurge will wash them away. What we witness at the moment, from liberalism on the left and reformism on the right, from secularism to moderatism, are all different sorts of peculiar smokescreens blown up to cover up despotic dictatorships at home and bloody interventions from outside. The objective of these cover-ups is to hinder and discourage the masses in Muslim countries from establishing an alternative system based on the message of Islam. But this is what will happen as a result of approaches undertaken to sustain the corrupt order.The oppressed masses of Pakistan have suffered through this ordeal of "democracies" and dictatorships. These are political superstructures of an outdated, exploitative and rapacious socio-economic system of the former colonialists, sustained by the present totalitarians and their global financial institutions. Under the dictatorship, the masses yearned and fought for democracy.

The political leadership fooled them into the delusion that democracy would solve all their problems. But it was all loot and plunder. Their miseries intensified. Religious parties also exploited religious sentiments of the masses who cannot tell the differences between them and other exploiters of the godless order imposed on them. With the continued suffering, they have also learnt from the hard school of experience that none of the exploiters in the political parties has a strategy to steer the masses towards establishing a just socio-political and economic order based upon the teachings of Islam. The helpless masses are quiet but their eyes and ears are open. And they are thinking—developing a new consciousness—a revolutionary one that will inevitably explode unto the scene. Some readers may wonder, from where such a spark would appear to galvanize the masses in such a state of total despair and helplessness. The answer to this lies in the October 8, 2005 earthquake in Pakistan, which according to a broad assessment by the World Bank and Asian Development Bank took lives of more than 86,000 people and left 350,000 homeless (Reuters, November 8, 2005). It exposed the worst face of the so-called government and its feet of clay. And the same exposed the potential and the spark in the masses which led to the creation of Pakistan in the first place.

According to the reports thousands of Pakistanis were willing to travel all the way to the far flung areas in the quake hit areas of Balakot or Muzaffarabad to deliver relief goods but they were reluctant to hand over anything to any government agency. So much for the trust in the government and credibility of its institutions! To the contrary, masses were willing to give to such organizations as Jamaat-ut-Dawaah, the Jamaat-i-Islami's Al-Khidmat, Al Badr, Al Rasheed Trust, Al Mustafa Trust, Tanzeem-e-Islami and others which are wrongly labeled as "Islamist" organizations and portrayed as enemies of civilization.The earthquake also exposed the lack of trust in Pakistan army as a credible institution. Ayaz Amir, writing in Dawn, confessed: Having been in uniform myself, I say this with a heavy heart. Why have things come to this? In 1971 wherever we went people greeted us, waved at us, gave us food and offered help. Helping the army was considered a privilege and even when Dhaka fell and our eastern command laid down its arms, they didn't blame us soldiers, they said we had been stabbed in the back. People held Yahya Khan and his coterie (and their serious tippling) responsible for the debacle, not the army as a whole. It all seems so long ago. [23]

There is a big difference between criticism of Bush's response to the destruction in New Orleans in the wake of Katrina and criticism of the so-called government of Pakistan's response to the earthquake. That the government was slow to respond immediately after the event is even admitted by General Musharraf. What is "alarming, and quite difficult to understand" for impartial observers "is:

…the government's continuing failure to treat this disaster on a war footing. Anything by the name of government is not to be seen in the quake-hit areas. But newspapers are full of the exploits of Shaukat Aziz and his army of cabinet ministers. Seen against the backdrop of what has actually happened, this craze for publicity looks positively obscene. [24]

Musharraf's regime self-praised its work. Around the clock, the state-controlled Pakistan Television (PTV) showed pictures of press briefings, interviews and visits to the disaster zone by government officials, ministers, the prime minister and Musharraf. As usual, PTV acted as a mouthpiece of the regime, with absolutely no criticism of the weaknesses of the relief efforts. Reporters mostly talked with survivors at aid distribution facilities and at hospitals in Islamabad, and only aerial views of the remote villages were screened. Government officials were unhappy with the coverage of private channels, which showed live interviews and the views of survivors. There were reports of the media being denied entry to certain areas.[25]

Ayaz Amir compared the situation to "the Hamas phenomenon happening in Pakistan," where organized authority (in the case of Hamas, the Palestinian Authority, in our case, the organs of government) able to do very little, while the burden of social work (in this case relief work) is taken up by Islamist organizations." What this portends is obvious.

Analysts claim Musharraf's external battle, to be seen to be tackling fundamentalism, will now be overshadowed by his domestic battle, to placate "Muslim hardliners within his own military and government who are angry at his apparent failure to lead his country in its time of need."[26] Others are totally shocked with what the Islamic groups are doing. Writing in Slate Magazine, Mahnaz Ispahani expressed his concerns in these words: "Poised to take advantage of the government's inability to cope with the disaster are the Islamist parties and their extremist cousins."[27]

While expressing fear for the sitting regime, Hassan Rizvi, a political analyst said: "The militants are taking matters into their own hands and winning over members of the public on the ground. Their popularity will soar in these regions as a result and the government will appear directionless. It is a very dangerous situation."[28] Just two days after the earthquake, when the government's inability to move its resources in the services of its own people was not even known to anyone in advance, Stephen Cohen told his host at the NPR Morning edition on October 10 that Musharraf now faces a deeply uncertain future: "Pakistan is unstable as a government and a society. This is often the case with one-man rule, and especially one-man rule in which serious people - al-Qaeda and its allies inside Pakistan - are trying to kill him. These people are all his enemies and now the public are angry at his response to a major disaster."[29]

This type of propaganda from outside will intensify with the decrease of popularity of stooges working for their imperial masters. Not only the masses will realize the truth but also leaders of the religious political parties will realize the futility of establishing Islam through un-Islamic ways and means. If they don't, under the changed circumstances it would not be difficult for new leadership to emerge. The public response in the wake of earthquake shows the spark among the masses is still alive. They are patiently waiting and observing the state of affairs in which democracy is as impossible as living by Islam; where ending the US interference is as impossible as getting rid of military dictatorship. After 58 years of deception and oppression, it matters little if this explosion is triggered by an Iraqi style invasion from outside or a sparked from within. This is the verdict of history, it is the universal law. Tyranny may be prolonged for some time, but it can not endure forever. Similarly, Muslims can deviate from the right path and the ultimate Islamic objective, but they cannot be committing shirk[30] upon shirk; living under a secular system;[31] living by man-made laws;[32] thriving on Riba;[33] seeking protection from those who have openly declared a war on living by Islam;[34] supporting the enemies of Islam in butchering fellow Muslims;[35] classifying Muslims into different groups and introducing new forms of Islam that are not based on the sound principles of the Qur'an and Sunnah,[36] and still not only deceiving themselves to be living in an Islamic republic, but also hoping to see it survive despite undermining it both physically and ideologically.

The Pakistani people can always change their course and hope for the best. But the people's stubbornness to stay the course and all the aforementioned factors, along with the Musharraf factor, does not bode well for the future of Pakistan. Unless Musharraf is stopped in his tracks and both the nation and the political leadership make a 180 degree turn to untangle themselves from the American web and establish a model state according to the vision of the founding masses, the more likely the demise of Pakistan seems.

Note:

For the 36 references in the above text, please refer to Abid Ullah Jan's book,
The Musharraf Factor: Leading Pakistan to Inevitable Demise.
Posted by: john || 03/19/2006 11:41 || Comments || Link || E-Mail|| [303 views] Top|| File under:
Israel-Palestine-Jordan
Israeli Judges Outlaw Fois Gras
Last week the death knell was perhaps definitively sounded for a long European Jewish tradition and a thriving agricultural sector in Israel.

Goose slaughterhouses and processing facilities in Binyamina and Petah Tikva told 200 workers they would be jobless by Pessah, as goose farmers too, brought their activities to a close, the Goose Farmers Association announced.

"As of today [Wednesday] we're stopping," said goose farmer Yaakov Yosef, of Moshav Beit Yosef, who ran a farm with his two brothers and their families producing 60,000 geese annually.

A government decision - which was finalized on February 22 when the High Court of Justice overturned appeals - forbids geese to be transferred to fattening facilities after March 15, and forbids the slaughtering of the fattened geese after April 15.

Roughly 600 families in Israel depended on the sector for a livelihood, the association said, noting that Israeli goose farmers sold NIS 150m. worth of goose products yearly, about 60 percent of which were in the form of 400 tons of goose liver (foie gras). About half of the sales went to the domestic market and the other half were sold abroad.

"Israeli goose products are the best in the world," said Yossi Levy, sales representative for Petah Tikva-based Foie Gras, which boasts exports worldwide, including Europe, Japan, the US, Thailand and Mexico.

Such a statement may seem unbelievable given the fame and prestige of French foie gras - one of the foundations of Gallic culinary pride - but the French themselves make no effort to conceal the delicacy's origins in the country's ancient Jewish communities.

Goose raising was a particular specialty of the communities in the Rhineland region of Alsace. A not-uncommon belief among French goose liver afficionados is that the Jews brought the tradition to Europe straight from the ancient Near East.

Claudia Roden - in her definitive work The Book of Jewish Food - notes that several Ashkenazic classics, from rendered poultry fat (schmaltz) to chopped liver (an uncle of French pate), traditionally were based on the goose in the "Old Country." Smoked goose breast, sold in supermarkets throughout Israel, is often referred to as "Jewish bacon..."


As odd as if they'd outlawed Matzoh balls and gefilte fish.
Posted by: Anonymoose || 03/19/2006 11:32 || Comments || Link || E-Mail|| [281 views] Top|| File under:
Africa Horn
Somalis say U.S. fired first in high-seas gunbattle
A suspected pirate pilots a skiff off Somalia on Saturday in a photograph provided by the U.S. Navy.

Somali militiamen who skirmished with U.S. Navy vessels claimed Sunday they did not fire the first shot and that they had been patrolling Somali waters to stop illegal fishing vessels.


"We wuz just sailin' along, mindin' our own bidniz..."

On Saturday, two U.S. Navy ships exchanged gunfire with suspected pirates off the coast of Somalia, killing one suspect and wounding five others.


"You may fire when ready, [KABANG!] Gridley!"

It said that the incident took place on international waters and the Navy had taken 12 suspects, including the wounded, into custody after the gunbattle.


"Clap 'em in irons, [CLANK!] Mr. Gridley!"

Saleban Aadan Barqad, a spokesman for the militias, confirmed the casualties Sunday to The Associated Press. He said that in total 27 Somali militiamen had been patrolling off the Somali coast before the gunbattle. Fourteen returned to shore safely, Barqad said on two-way radio from the central Somali town of Harardhere. The U.S. Navy opened fire first on the Somali militiamen's small utility boat, which was towing a pair of skiffs, said Barqad.


"Hmmm... Could be honest militiamen, patrolling the Somali coast, eh, Gridley?"
"They're flyin' the jolly roger, sir!"
"I was making a joke, Gridley!"
"Heh heh. Very funny, sir! A whiff of grapeshot, perhaps?"

His statement contradicted U.S. claims that the Navy vessels were fired upon. Barqad said that the boat caught fire, but did not explain how.


"Mahmoud! Don't smoke in the [BANG! BANG! BANGETYBANGETYBANG!] ammunition locker..."

The militiamen, "were in an operation to protect the country's sea resources from illicit exploitation by foreign vessels," Barqad said. Geraad Mohamud, also from the same militia group, threatened that they would kill any hostage they capture and that they would attack any ship unlawfully plying Somali waters unless their men were released.


"Mahmoud! Go capture some hostages so we can kill them! And put that cigar out!"

See, we militia are the real protectors of the Somali people. Kinda like that Sadr guy in Iraq, ya know? Now if the damned imperialist Merkins would just go away we could continue to rape and pillage and extort protect our fellow countrymen with impunity in peace and safety

.
Posted by: Fred || 03/19/2006 11:03 || Comments || Link || E-Mail|| [311 views] Top|| File under:
Afghanistan
Afghan Man Faces Execution After Converting to Christianity
An Afghan man who recently admitted he converted to Christianity faces the death penalty under the country's strict Islamic legal system. The trial is a critical test of Afghanistan's new constitution and democratic government. The case is attracting widespread attention in Afghanistan, where local media are closely monitoring the landmark proceedings.

Abdul Rahman, 40, was arrested last month, accused of converting to Christianity. Under Afghanistan's new constitution, minority religious rights are protected but Muslims are still subject to strict Islamic laws. And so, officially, Muslim-born Rahman is charged with rejecting Islam and not for practicing Christianity.

Appearing in court earlier this week Rahman insisted he should not be considered an infidel, but admitted he is a Christian. He says he still believes in the almighty Allah, but cannot say for sure who God really is. "I am," he says, "a Christian and I believe in Jesus Christ."

Rahman reportedly converted more than 16 years ago after spending time working in Germany. Officials say his family, who remain observant Muslims, turned him over to the authorities.

On Thursday the prosecution told the court Rahman has rejected numerous offers to embrace Islam. Prosecuting attorney Abdul Wasi told the judge that the punishment should fit the crime. He says Rahman is a traitor to Islam and is like a cancer inside Afghanistan. Under Islamic law and under the Afghan constitution, he says, the defendant should be executed.

The court has ordered a delay in the proceedings to give Rahman time to hire an attorney. Under Afghan law, once a verdict is given, the case can be appealed twice to higher courts.

This is the first case in which the defendant has admitted to converting and is refusing to back down, even while facing the death penalty. If convicted, the case could ultimately force President Hamid Karzai's direct intervention. The president would have to sign the papers authorizing Rahman's execution, a move that could jeopardize Mr. Karzai's standing with human rights groups and Western governments. So far, President Karzai has not commented on the case. But political analysts here in Kabul say he will be under significant pressure from the country's hard-line religious groups to make an example of Rahman.


An acid test of their government. If they do not execute him, Afghans may abandon Islam by the thousands. If they DO execute him, they may abandon Islam by the tens of thousands.
Posted by: Anonymoose || 03/19/2006 10:58 || Comments || Link || E-Mail|| [418 views] Top|| File under:
Europe
Exit Polls Give Belarus Imcumbent Lead
Exit poll results gave hard-line incumbent Alexander Lukashenko an overwhelming lead in Sunday's presidential vote in the former Soviet republic of Belarus, and the opposition candidate said he would not recognize the results. The statement by opposition candidate Alexander Milinkevich stoked concerns of a violent confrontation between police and opposition supporters. Milinkevich called on supporters to gather in protest despite a ban on election-day gatherings.
Posted by: Fred || 03/19/2006 10:36 || Comments || Link || E-Mail|| [285 views] Top|| File under:
India-Pakistan
The Messiah and The Promised Land
Margaret Bourke-White was a correspondent and photographer for LIFE magazine during the WW II years. In September 1947, White went to Pakistan. She met Jinnah and wrote about what she found and heard in her book Halfway to Freedom: A Report on the New India,Simon and Schuster, New York, 1949. The following are the excerpts:

Pakistan was one month old. Karachi was its mushrooming capital. On the sandy fringes of the city an enormous tent colony had grown up to house the influx of minor government officials. There was only one major government official, Mahomed Ali Jinnah, and there was no need for Jinnah to take to a tent. The huge marble and sandstone Government House, vacated by British officialdom, was waiting. The Quaid-i-Azam moved in, with his sister, Fatima, as hostess. Mr. Jinnah had put on what his critics called his "triple crown": he had made himself Governor-General; he was retaining the presidency of the Muslim League -- now Pakistan's only political party; and he was president of the country's lawmaking body, the Constituent Assembly.

"We never expected to get it so soon," Miss Fatima said when I called. "We never expected to get it in our lifetimes."

If Fatima's reaction was a glow of family pride, her brother's was a fever of ecstasy. Jinnah's deep-sunk eyes were pinpoints of excitement. His whole manner indicated that an almost overwhelming exaltation was racing through his veins. I had murmured some words of congratulation on his achievement in creating the world's largest Islamic nation.

"Oh, it's not just the largest Islamic nation. Pakistan is the fifth-largest nation in the world!"

The note of personal triumph was so unmistakable that I wondered how much thought he gave to the human cost: more Muslim lives had been sacrificed to create the new Muslim homeland than America, for example, had lost during the entire second World War. I hoped he had a constructive plan for the seventy million citizens of Pakistan. What kind of constitution did he intend to draw up?

"Of course it will be a democratic constitution; Islam is a democratic religion."

I ventured to suggest that the term "democracy" was often loosely used these days. Could he define what he had in mind?

"Democracy is not just a new thing we are learning," said Jinnah. "It is in our blood. We have always had our system of zakat -- our obligation to the poor."

This confusion of democracy with charity troubled me. I begged him to be more specific.

"Our Islamic ideas have been based on democracy and social justice since the thirteenth century."

This mention of the thirteenth century troubled me still more. Pakistan has other relics of the Middle Ages besides "social justice" -- the remnants of a feudal land system, for one. What would the new constitution do about that? .. "The land belongs to the God," says the Koran. This would need clarification in the constitution. Presumably Jinnah, the lawyer, would be just the person to correlate the "true Islamic principles" one heard so much about in Pakistan with the new nation's laws. But all he would tell me was that the constitution would be democratic because "the soil is perfectly fertile for democracy."

What plans did he have for the industrial development of the country? Did he hope to enlist technical or financial assistance from America?

"America needs Pakistan more than Pakistan needs America," was Jinnah's reply. "Pakistan is the pivot of the world, as we are placed" -- he revolved his long forefinger in bony circles -- "the frontier on which the future position of the world revolves." He leaned toward me, dropping his voice to a confidential note. "Russia," confided Mr. Jinnah, "is not so very far away."

This had a familiar ring. In Jinnah's mind this brave new nation had no other claim on American friendship than this - that across a wild tumble of roadless mountain ranges lay the land of the BoIsheviks. I wondered whether the Quaid-i-Azam considered his new state only as an armored buffer between opposing major powers. He was stressing America's military interest in other parts of the world. "America is now awakened," he said with a satisfied smile. Since the United States was now bolstering up Greece and Turkey, she should be much more interested in pouring money and arms into Pakistan. "If Russia walks in here," he concluded, "the whole world is menaced."

In the weeks to come I was to hear the Quaid-i-Azam's thesis echoed by government officials throughout Pakistan. "Surely America will build up our army," they would say to me. "Surely America will give us loans to keep Russia from walking in." But when I asked whether there were any signs of Russian infiltration, they would reply almost sadly, as though sorry not to be able to make more of the argument. "No, Russia has shown no signs of being interested in Pakistan."

This hope of tapping the U. S. Treasury was voiced so persistently that one wondered whether the purpose was to bolster the world against Bolshevism or to bolster Pakistan's own uncertain position as a new political entity. Actually, I think, it was more nearly related to the even more significant bankruptcy of ideas in the new Muslim state -- a nation drawing its spurious warmth from the embers of an antique religious fanaticism, fanned into a new blaze.

Jinnah's most frequently used technique in the struggle for his new nation had been the playing of opponent against opponent. Evidently this technique was now to be extended into foreign policy. ....

No one would have been more astonished than Jinnah if he could have foreseen thirty or forty years earlier that anyone would ever speak of him as a "savior of Islam." In those days any talk of religion brought a cynical smile. He condemned those who talked in terms of religious rivalries, and in the stirring period when the crusade for freedom began sweeping the country he was hailed as "the embodied symbol of Hindu-Muslim unity." The gifted Congresswoman, Mrs. Naidu, one of Jinnah's closest friends, wrote poems extolling his role as the great unifier in the fight for independence. "Perchance it is written in the book of the future," ran one of her tributes, "that he, in some terrible crisis of our national struggle, will pass into immortality" as the hero of "the Indian liberation."

In the "terrible crisis," Mahomed Ali Jinnah was to pass into immortality, not as the ambassador of unity, but as the deliberate apostle of discord. What caused this spectacular renunciation of the concept of a united India, to which he had dedicated the greater part of his life? No one knows exactly. The immediate occasion for the break, in the mid-thirties, was his opposition to Gandhi's civil disobedience program. Nehru says that Jinnah "disliked the crowds of ill-dressed people who filled the Congress" and was not at home with the new spirit rising among the common people under Gandhi's magnetic leadership. Others say it was against his legal conscience to accept Gandhi's program. One thing is certain: the break with Gandhi, Nehru, and the other Congress leaders was not caused by any Hindu-Muslim issue.

In any case, Jinnah revived the moribund Muslim League in 1936 after it had dragged through an anemic thirty years' existence, and took to the religious soapbox. He began dinning into the ears of millions of Muslims the claim that they were downtrodden solely because of Hindu domination. During the years directly preceding this move on his part, an unprecedented degree of unity had developed between Muslims and Hindus in their struggle for independence from the British Raj. The British feared this unity, and used their divide-and-rule tactics to disrupt it. Certain highly placed Indians also feared unity, dreading a popular movement which would threaten their special position. Then another decisive factor arose. Although Hindus had always been ahead of Muslims in the industrial sphere, the great Muslim feudal landlords now had aspirations toward industry. From these wealthy Muslims, who resented the well-established Hindu competition, Jinnah drew his powerful supporters. One wonders whether Jinnah was fighting to free downtrodden Muslims from domination or merely to gain an earmarked area, free from competition, for this small and wealthy clan.

The trend of events in Pakistan would support the theory that Jinnah carried the banner of the Muslim landed aristocracy, rather than that of the Muslim masses he claimed to champion. There was no hint of personal material gain in this. Jinnah was known to be personally incorruptible, a virtue which gave him a great strength with both poor and rich. The drive for personal wealth played no part in his politics. It was a drive for power. ......

Less than three months after Pakistan became a nation, Jinnah's Olympian assurance had strangely withered. His altered condition was not made public. "The Quaid-i-Azam has a bad cold" was the answer given to inquiries.

Only those closest to him knew that the "cold" was accompanied by paralyzing inability to make even the smallest decisions, by sullen silences striped with outbursts of irritation, by a spiritual numbness concealing something close to panic underneath. I knew it only because I spent most of this trying period at Government House, attempting to take a new portrait of Jinnah for a Life cover.

The Quaid-i-Azam was still revered as a messiah and deliverer by most of his people. But the "Great Leader" himself could not fail to know that all was not well in his new creation, the nation; the nation that his critics referred to as the "House that Jinnah built." The separation from the main body of India had been in many ways an unrealistic one. Pakistan raised 75 per cent of the world's jute supply; the processing mills were all in India. Pakistan raised one third of the cotton of India, but it had only one thirtieth of the cotton mills. Although it produced the bulk of Indian skins and hides, all the leather tanneries were in South India. The new state had no paper mills, few iron foundries. Rail and road facilities, insufficient at best, were still choked with refugees. Pakistan has a superbly fertile soil, and its outstanding advantage is self-sufficiency in food, but this was threatened by the never-ending flood of refugees who continued pouring in long after the peak of the religious wars had passed.

With his burning devotion to his separate Islamic nation, Jinnah had taken all these formidable obstacles in his stride. But the blow that finally broke his spirit struck at the very name of Pakistan. While the literal meaning of the name is "Land of the Pure," the word is a compound of initial letters of the Muslim majority provinces which Jinnah had expected to incorporate: P for the Punjab, A for the Afghans' area on the Northwest Frontier, S for Sind, -tan for Baluchistan. But the K was missing.

Kashmir, India's largest princely state, despite its 77 per cent Muslim population, had not fallen into the arms of Pakistan by the sheer weight of religious majority. Kashmir had acceded to India, and although it was now the scene of an undeclared war between the two nations, the fitting of the K into Pakistan was left in doubt. With the beginning of this torturing anxiety over Kashmir, the Quaid-i-Azam's siege of bad colds began, and then his dismaying withdrawal into himself. ....

Later, reflecting on what I had seen, I decided that this desperation was due to causes far deeper than anxiety over Pakistan's territorial and economic difficulties. I think that the tortured appearance of Mr. Jinnah was an indication that, in these final months of his life, he was adding up his own balance sheet. Analytical, brilliant, and no bigot, he knew what he had done. Like Doctor Faustus, he had made a bargain from which he could never be free. During the heat of the struggle he had been willing to call on all the devilish forces of superstition, and now that his new nation had been achieved the bigots were in the position of authority. The leaders of orthodoxy and a few "old families" had the final word and, to perpetuate their power, were seeing to it that the people were held in the deadening grip of religious superstition.
Posted by: john || 03/19/2006 10:25 || Comments || Link || E-Mail|| [303 views] Top|| File under:
Afghanistan
IED Disarmed In Mosque
BAGRAM AIRFIELD, Afghanistan – Coalition forces disarmed an improvised explosive device discovered in a mosque in the Pachir Wa Agam District of Nangarhar Province on Friday. An Afghan disclosed the location of the IED to Afghan National Police officers who in turn notified Coalition forces. With permission from local religious leaders, explosive ordnance specialists entered the mosque and rendered the IED harmless.

"The emplacement of an IED in a mosque or any other public building, targeting innocent Afghan citizens, is a heinous act," said Lt. Col. Paul Fitzpatrick, spokesman for the Coalition's Combined Joint Task Force – 76. "That an Afghan citizen sought the help of police and Coalition forces clearly shows that the country is united and confident in its stand against extremists," he said.
Posted by: Glenmore || 03/19/2006 10:17 || Comments || Link || E-Mail|| [306 views] Top|| File under:
India-Pakistan
Concern over 'atomic waste dumping' in Pakistani tribal area
DERA GHAZI KHAN, March 18: Residents of Baghul Chur tribal area are concerned at the "unsafe dumping of atomic waste" in the area. Speaking at a news conference on Saturday, representatives of Mubarki union council Khan Nazir Ahmed, Yaqoob Shah and Hafeezullah Shah demanded that atomic waste be removed from their land as it was causing harm to humans, animals, water and soil.

They told the press that they had already lodged an application with the sessions court seeking preservation of atmosphere, land, water, human and animal health of the area of Mubarki Tuman Leghari. The D&SJ had sent the application to the Law, Justice and Human Rights Commission, Islamabad.

They claimed that as many as 400 drums of atomic waste and other material were lying in the open.

Mining for uranium was started in Baghul Chur in 1977 and the project ended in 2000. The Atomic Energy Commission had asked the political assistant to dispose of the building established in Bagul Chur.

"The authorities concerned did not take required safety measures while winding up the project," they claimed.

Political assistant Tariq Bokhari said there were some stores in Baghul Chur but rejected claims of their adverse affects.
Posted by: john || 03/19/2006 09:52 || Comments || Link || E-Mail|| [289 views] Top|| File under:
Down Under
Cyclone Larry headed for Australia
Fingers crossed for our friends and allies in Oz. Let us know how we can help. This is the link from Tim Blair's blog, feel free to post other links as appropriate. Good luck, mates.
Posted by: Seafarious || 03/19/2006 09:36 || Comments || Link || E-Mail|| [402 views] Top|| File under:
Home Front: Politix
Rummy in WAPO
Some have described the situation in Iraq as a tightening noose, noting that "time is not on our side"and that "morale is down." Others have described a "very dangerous" turn of events and are "extremely concerned."

Who are they that have expressed these concerns? In fact, these are the exact words of terrorists discussing Iraq -- Abu Musab al-Zarqawi and his associates -- who are describing their own situation and must be watching with fear the progress that Iraq has made over the past three years.

The terrorists seem to recognize that they are losing in Iraq. I believe that history will show that to be the case.

Fortunately, history is not made up of daily headlines, blogs on Web sites or the latest sensational attack. History is a bigger picture, and it takes some time and perspective to measure accurately.

Consider that in three years Iraq has gone from enduring a brutal dictatorship to electing a provisional government to ratifying a new constitution written by Iraqis to electing a permanent government last December. In each of these elections, the number of voters participating has increased significantly -- from 8.5 million in the January 2005 election to nearly 12 million in the December election -- in defiance of terrorists' threats and attacks.

One of the most important developments over the past year has been the increasing participation of Iraq's Sunni community in the political process. In the volatile Anbar province, where Sunnis are an overwhelming majority, voter turnout grew from 2 percent in January to 86 percent in December. Sunni sheiks and religious leaders who previously had been sympathetic to the insurgency are today meeting with coalition representatives, encouraging Iraqis to join the security forces and waging what violent extremists such as Abu al-Zarqawi and his al-Qaeda followers recognize as a "large-scale war" against them.

The terrorists are determined to stoke sectarian tension and are attempting to spark a civil war. But despite the many acts of violence and provocation, the vast majority of Iraqis have shown that they want their country to remain whole and free of ethnic conflict. We saw this last month after the attack on the Shiite shrine in Samarra, when leaders of Iraq's various political parties and religious groups condemned the violence and called for calm.

Another significant transformation has been in the size, capability and responsibility of Iraqi security forces. And this is vitally important, because it is Iraqis, after all, who must build and secure their own nation.

Today, some 100 Iraqi army battalions of several hundred troops each are in the fight, and 49 control their own battle space. About 75 percent of all military operations in the country include Iraqi security forces, and nearly half of those are independently Iraqi-planned, Iraqi-conducted and Iraqi-led. Iraqi security forces have a greater ability than coalition troops to detect a foreign terrorist's accent, identify local suspects and use force without increasing a feeling of occupation. It was these Iraqi forces -- not U.S. or coalition troops -- that enforced curfews and contained the violence after the attack on the Golden Dome Shrine in Samarra. To be sure, violence of various stripes continues to slow Iraq's progress. But the coalition is doing everything possible to see this effort succeed and is making adjustments as appropriate.

The rationale for a free and democratic Iraq is as compelling today as it was three years ago. A free and stable Iraq will not attack its neighbors, will not conspire with terrorists, will not pay rewards to the families of suicide bombers and will not seek to kill Americans.

Though there are those who will never be convinced that the cause in Iraq is worth the costs, anyone looking realistically at the world today -- at the terrorist threat we face -- can come to only one conclusion: Now is the time for resolve, not retreat.

Consider that if we retreat now, there is every reason to believe Saddamists and terrorists will fill the vacuum -- and the free world might not have the will to face them again. Turning our backs on postwar Iraq today would be the modern equivalent of handing postwar Germany back to the Nazis. It would be as great a disgrace as if we had asked the liberated nations of Eastern Europe to return to Soviet domination because it was too hard or too tough or we didn't have the patience to work with them as they built free countries.

What we need to understand is that the vast majority of the Iraqi people want the coalition to succeed. They want better futures for themselves and their families. They do not want the extremists to win. And they are risking their lives every day to secure their country.

That is well worth remembering on this anniversary of Operation Iraqi Freedom.


Posted by: Nimble Spemble || 03/19/2006 08:29 || Comments || Link || E-Mail|| [294 views] Top|| File under:
Go ahead and censure him
Censure the president. A member of the opposing party in the Senate finally introduced a resolution to do just that. Administration critics may not have agreed on much and lacked a coherent agenda, but they were united in their hostility to the president. He seized powers not granted under the Constitution, treated the judiciary with contempt and acted like an elective monarch. But his throne started to crumble.

Finally, one of the soberer senators gave voice to the frustrations of a party that lost twice to the president: "The land is filled with spies and informers; and detraction and denunciation are the order of the day. . . . The . . . symptoms of despotism are upon us; and if Congress (does) not apply an instantaneous and effective remedy, the fatal collapse will soon come on."

Sen. Russ Feingold? No, Sen. Henry Clay, moving to censure President Andrew Jackson in 1833 for running afoul of the Whig Party's understanding of presidential power.

That's the last time Congress censured a president, and Feingold, D-Wis., thinks Congress should do it again. He introduced a resolution to censure President Bush for "his unlawful authorization of wiretaps of Americans."

Feingold is known as Howard Dean without the scream, but Senate Democrats are now treating his proposal like Dean's infamous "yarghhhhhhhhhh." In fact, it's Republicans who want to vote on Feingold's motion. It's easy to see why. Just when Democrats were making headway against Bush, Feingold has offered a resolution that (a) reflects his party's views of the National Security Agency eavesdropping program and (b) highlights its weakness on war-on-terror issues. No wonder Democrats don't want to vote on the resolution.

Feingold thinks the NSA program is unlawful, as do most Democratic lawmakers, and that's where the trouble begins.

Calling it unlawful doesn't make it so. Oh, it might if there were unanimity or near-unanimity on the lawfulness of the program, or if the administration had acted under some novel legal theory. It might if the administration had acted as though it were engaged in unlawful activity.

But there's no such unanimity or near-unanimity; some legal scholars and judges from both parties have affirmed the program's legal underpinning. Here's the Foreign Intelligence Surveillance Court of Review in 2002: "The Truong court, as did all the other courts . . . held that the President did have inherent authority to conduct warrantless searches to obtain foreign intelligence information. . . . We take for granted that the President does have that authority and, assuming that is so, FISA could not encroach on the President's constitutional power."

The administration has never shied from making the legal, constitutional or practical case for the program. In fact, it consulted with lawmakers from both parties from the program's start. The result after three months of reports, hearings and debate: broad congressional and public support for the warrantless monitoring of suspected terrorists' international calls.

Still, Feingold and the Democrats think the program is unlawful. The Wisconsin senator and potential presidential candidate simply wants to take this belief to its logical conclusion — or penultimate conclusion. If a president engages in unlawful activity, he should not only be censured but also impeached.

That's too much logic for some Democrats, who would rather gripe about Bush's "lawlessness" than do anything about it. Say what you will about Feingold, he has the courage of his party's convictions. Republicans should honor him, and promote political accountability, by giving his resolution a vote.

Then again, maybe those Democrats are wise to "run and hide." Consider what happened to Clay and the Whigs after they let their "King Andrew" animus get the best of them and censured the "tyrannical" Jackson. They lost the 1834 congressional elections and the presidential election two years later. The next Congress expunged Clay's censure resolution. And Jackson — a polarizing political figure and champion of the strong chief executive — went down in history as one of our great presidents.

Posted by: ryuge || 03/19/2006 07:21 || Comments || Link || E-Mail|| [286 views] Top|| File under:
Home Front: Culture Wars
South Park declares war on Tom Cruise
Cartoon's parody of Scientology is taken off air, prompting accusations of censorship
He has defeated enemy fighter pilots and alien forces. But now Tom Cruise faces his most dangerous foe ever: a foul-mouthed foursome of pre-teens. If that seems sort of humiliating, wait for the rest. While the children are no more real than the mechanical invaders in War of the Worlds, Cruise's campaign to crush them is far from fictional. It's Tom Cruise vs South Park. And it promises to be fun.

South Park is the less than respectful television animation series that has sustained its popularity for a decade because of its fearless satirising of anyone and everyone. It drew headlines early last week, however, when musician Isaac Hayes, who since 1997 has been the voice of Chef, suddenly upped and left in a huff. Hayes declared that South Park, which follows the hell-raising of the four kids, had gone too far in its lampooning of religion. Specifically, he was cross about its recent mocking of the Church of Scientology. Hayes is a Scientologist. So is Cruise.


Offended the senibilities of the Scientologists, did they? Expect riots in the streets and a bounty placed on the heads of Parker and Stone. Maybe Cruise & Co. will take them to the UN...
The departure of Hayes created some publicity for the show and its creators, Trey Parker and Matt Stone. But now things are even more interesting. Comedy Central, the channel that broadcasts it in the US, was scheduled to air a repeat of the episode that had so upset Hayes on Wednesday night. But then, suddenly, it didn't.

South Park fans cried censorship. Why had Comedy Central yanked the episode? They now think they have the answer: Tom Cruise is the culprit. According to several Hollywood websites, he used his considerable Tinseltown influence to muzzle the show.

Parker and Stone are not taking this lying down. "So, Scientology, you may have won THIS battle, but the million-year war for earth has just begun!" the two said in a statement that seemed to parody Scientology as science fiction. "Temporarily anozinizing our episode will NOT stop us from keeping Thetans forever trapped in your pitiful man-bodies. Curses and drat! You have obstructed us for now, but your feeble bid to save humanity will fail! Hail Xenu!!!"

But for the epic battle, Cruise has a secret weapon. It is alleged that he threatened to withdraw from any promotional activity for his next film, Mission: Impossible III, out on 5 May. The movie has been made by Paramount, which is owned by Viacom. And Viacom owns Comedy Central.


In the controversial episode, one of the characters, Stan, takes a Scientology test and scored so highly that disciples of the religion are crowding his home declaring him their new leader. And, wouldn't you know it, Cruise is there too, waiting in Stan's bedroom. He asks Stan what he thinks of his acting. Stan is not kind, and a deeply offended Cruise hides in the bedroom closet. Then the episode veers into the territory of Cruise's sexuality. Stan begs him to come out of the closet. About 40 times.

Everyone involved is denying everything, of course. Comedy Central says it pulled the episode so it could run two episodes featuring Chef as a tribute to Hayes. Paramount says Cruise never made threats. And Cruise, through a spokesman, said the same. And no one believes a word of it. The Los Angeles Times dubbed the flap Closetgate. "For Stone and Parker, Closetgate will be the gift that keeps on giving," it said.
Posted by: ryuge || 03/19/2006 07:11 || Comments || Link || E-Mail|| [321 views] Top|| File under:
Europe
Cops clash with students over jobs plan in France
PARIS -- Police loosed water cannons and tear gas on rioting students and activists who rampaged through a McDonald's and attacked storefronts in the capital Saturday, as demonstrations against a plan to relax job protections spread in a widening arc across France. The protests, which drew about 500,000 in some 160 cities across the country, were the biggest show yet of escalating anger that is testing the strength of the conservative

*snicker*

government before elections next year.

McDonald's melee
In Paris, seven officers and 17 protesters were injured in two melees at the close of the march, at the Place de la Nation in eastern Paris and the Sorbonne University. Police said they arrested 156 people in the French capital. Four cars were set afire, police said, and a McDonald's restaurant was attacked along with storefronts. Tensions escalated late Saturday as about 500 yoots moved on to the Sorbonne, trying to break through blockades erected after police stormed the Paris landmark a week ago to dislodge occupying students. The university has become a symbol of the protest. Police turned water cannons on the protesters at the Sorbonne and were seen throwing youths to the ground, hitting them and dragging them into vans.


Remember: the Sorbonne students are the 'best and brightest' in France. They're the one who are virtually guaranteed jobs and an upper-middle class life.

''Liberate the Sorbonne!'' some protesters shouted. ''Police everywhere, justice nowhere.''


I saw a few reports from last week's festivities at the Sorbonne that the original organizers intended everything to stay peaceful, but that (unsurprisingly) some of the anarchist/let's break stuff and blame The Man types infiltrated and made a real mess of things, even destroying a (small) part of the school's rare books collection.

The anarchist crowd being large and, um, unusually well organized ...


Gap torched in Paris
In an apparent effort to set fire to a police van serving as a blockade, protesters instead torched the entrance of a nearby Gap, engulfing the small porch in flames. With commerce snarled in some cities, people asked whether Prime Minister Dominique de Villepin who is a man would stand firm

*snicker*

on implementing the change he says is needed to encourage hiring. The usually outspoken leader was silent Saturday.


Hey Dom...how does it feel to walk in Dubya's shoes for a kilometer or two? You *know* what you're doing will cause pain. But you also know that it *must* be done.

Protest organizers urged President Jacques Chirac on Saturday to prevent the law from taking effect as expected in April. The group issued an ultimatum, saying it expects an answer by Monday, when leaders will decide whether to continue protests that have paralyzed at least 16 universities and dominated political discourse for weeks. ''We give them two days to see if they understand the message we've sent,'' said Rene Jouan of the CFDT union. Critics say the contract abolishes labor protections crucial

*snicker*

to the social fabric.

''Aren't we the future of France?'' asked Aurelie Silan, a 20-year-old student who joined a river of protesters in Paris.


Sure, Aurelie, if you wanna call that a future.

Sure you are, you silly git. Now smile and ask me if I'd like fries with that.

You're the bestest and brightest, Aurelie.

Can't imagine why employers wouldn't want to hire this rabble!
Posted by: ryuge || 03/19/2006 06:54 || Comments || Link || E-Mail|| [273 views] Top|| File under:
Deal reached on Iraqi PM?
The representatives of the Kurdish list, the Sunni Iraqi Concord Front and much of the Shiite Supreme Council for the Islamic Revolution (SCIRI) have reportedly reached an accord on a new prime minister. Their agreement not to reconfirm Ibrahim al-Jaafari as prime minister and instead nominate Abdel Mahdi, a leading SCIRI figure and currently vice president, was reported by the al-Arabiya network and confirmed by Sunni deputy, Salman Jumeiri. The nomination of a new prime minister is the main sticking point in efforts to forge a new government in Iraq after the elections in December.

The representatives of these lists have the parliamentary majority needed to reconfirm president Jalal Talabani as president and nominate Abdel Mahdi as prime minister.

The line-up of those endorsing Abdel Mahdi - who lost narrowly to Jaafari in an internal vote on a prime ministerial candidate - may well exclude MPs from the faction of radical Shiite imam Moqtada al-Sadr and those of the Islamic party Dawa, led by Jaafari.

The choice of a new prime minister has become the crucial obstacle in forming a new national unity government, following last December's elections.
Posted by: Dan Darling || 03/19/2006 00:44 || Comments || Link || E-Mail|| [306 views] Top|| File under:
Afghanistan
Taliban team up with Helmand drug lords
Taliban rebels determined to keep southern Afghanistan in chaos have teamed up with drug barons against the government and its opium eradication campaign, officials say.

The campaign to destroy opium poppy fields was begun March 8 in southern Helmand, the producer of most of Afghanistan's opium crop -- which makes up nearly 90 percent of the world total -- and also one of the provinces worst-hit by a Taliban-led insurgency.

"Terrorists and narcotics are very close; they're supporting each other," said Helmand province Gov. Muhammad Daud. "When narcotics production is up, terrorism automatically goes up."

Lt. Col. Henry Worsley of the 3,500 British forces deployed in the province agreed. "Taliban and drugs feed each other. You cannot separate them here."

In their final two years in power, before they were toppled in a U.S.-led invasion in late 2001, the Taliban banned opium and succeeded in drastically slashing its production to 185 tons from 3,300 tons.

Some observers say their motivation was to win international favor. Others say they wanted to push up the price of the raw ingredient of heroin.

Four years later, the Taliban rebels are willing to protect opium crops and farmers against the new administration in Kabul. The United States and other Western countries, which see opium as a source of terrorist funding, are pressuring the government led by President Hamid Karzai to eradicate the crop.

Several anonymous letters attributed to the Taliban have been distributed in the past few months in Helmand and other insurgency-infested provinces that threaten farmers with reprisals if they do not plant opium, residents said.

Some letters also offer protection against government eradication attempts.

"Taliban will try to disrupt the eradication campaign," said the Helmand governor who has vowed to remove all the opium from his province in two months.

"Eradication will cause fighting," said Mohammed Sardar, an official from the nongovernmental group Mercy Corps that is trying to persuade opium farmers to switch to other crops.

"Poor farmers won't fight, but Taliban and smugglers will," he said.
Posted by: Dan Darling || 03/19/2006 00:41 || Comments || Link || E-Mail|| [818 views] Top|| File under:
Iraq
22 bodies found in Iraq
Iraqi police and soldiers found the bodies of 22 people in Baghdad on Saturday who were shot in the head and showed signs of torture, security forces said.

The bodies were found in different neighborhoods and could not be immediately identified.

In other developments Saturday, 60 people arrested in the U.S.-Iraqi military sweep north of Samarra remained in custody out of 80 who were initially detained, according to a spokesman for the 3rd Brigade Combat Team of the 101st Airborne Division. The 20 had been released.

The U.S. military said it had confiscated weapons in Operation Swarmer, but reported no casualties or firefights.

The operation, which began at dawn Thursday with 1,500 U.S. and Iraqi troops, is targeting villages in a rural area of Salaheddin province, where insurgents are believed to be based, according to Iraqi security sources.

The region is sparsely populated farmland northeast of Samarra, where the Askariya Mosque, a Shiite shrine, was bombed last month. The February 22 attack set off a wave of Shiite reprisals and Sunni counter-reprisals that caused hundreds of deaths and strikes on mosques, sparking fears of full-blown civil warfare.

By Friday, the number of U.S. and Iraqi forces had decreased to 900.

The Pentagon has called it the largest air assault operation in Iraq since U.S.-led forces attacked -- exactly three years ago this coming Monday.

Roadside bombings in Baghdad wounded 16 people, including a group of Shiite pilgrims walking south to Karbala, Baghdad emergency police said.

Nine pilgrims were wounded by the 8 a.m. blast, police said.

They were observing the Shiite holy day of Arbaeen, the end of the 40-day period commemorating the martyrdom of Imam Hussein. That day falls on Monday -- also the third anniversary of the war in Iraq.

At the same time, another roadside bomb in the eastern Baghdad neighborhood of Mustansriya exploded, wounding five Iraqi soldiers as their patrol was passing by, police said.

Two civilians were wounded in a separate car bomb attack in central Baghdad.

Three U.S. soldiers assigned to the 3rd Brigade Combat Team, 101st Airborne Division, were killed Thursday in the north-central region of Iraq. They were not involved in Operation Swarmer, the U.S. military reported.

One was killed while manning an observation post in Samarra; the other two were killed in an indirect fire attack at Contingency Operating Base Speicher, northwest of Tikrit, the U.S. military said.

Another U.S. soldier was wounded in that second attack.

Six people detained during an Iraqi army operation in the Abu Ghraib area of western Baghdad have confessed to killing a top local journalist, an Iraqi Defense Ministry official told CNN Saturday.

Amjad Hamid Hassan, the director of the state-owned TV station Iraqiya, was killed, along with his driver, in a drive-by shooting last week in western Baghdad.

Two others are being sought in the killing, the official said.
Posted by: Dan Darling || 03/19/2006 00:39 || Comments || Link || E-Mail|| [294 views] Top|| File under:
Caucasus/Russia/Central Asia
Ukrainian mercenaries active in Chechnya
Prosecutors in Chechnya have launched a criminal case against a number of Ukrainian citizens suspected of involvement in armed fighting against Russian forces in the republic as mercenaries, the Russian Prosecutor General's Office has told Interfax.

"Following an investigation on March 15, 2006, the Chechen prosecutor's office initiated a criminal case against Dmytro Korchynsky and other individuals whose activities show signs of a criminal activity described in Part 3 of Article 359 of the Russian Criminal Code (involvement as a mercenary in an armed conflict or military activities) ," a source in the Prosecutor General's Office told Interfax.

The men, "who are members of the so-called Ukrainian National Assembly - Ukrainian People's Self-Defense (UNA-UNSO)," are suspected of having fought as mercenaries in 1996-2003, he said.

"An investigation has established that among people who are non- Russian citizens and did not reside in Russia but were involved in an armed conflict in the territory of the Chechen republic are Dmytro Korchynsky, Anatoly Lupynos, Shakhmud Kaisarov and a number of other people," he said.

"A mercenary known under the name Andrei led the UNA-UNSO members suspected of involvement in armed fighting against Russian forces," he said.

Investigators have evidence that these men fought against Russian forces for money, he said.
Posted by: Dan Darling || 03/19/2006 00:34 || Comments || Link || E-Mail|| [299 views] Top|| File under:
Syria-Lebanon-Iran
Ganji released, US fearful of Iranian hold over Sadr
Iran held secret talks with Shia militant leaders from Iraq and Lebanon only days before the country's nuclear negotiators threatened America with "harm and pain", independent sources in Teheran have revealed.

The Iraqi firebrand cleric, Moqtadr al-Sadr and the chief of the armed Shia group Hizbollah in Lebanon, Hassan Nasrallah, held separate consultations with leading officials in Teheran.

Al-Sadr commands thousands of fighters in Iraq, with the power to destabilise further the country and target British and American troops, while Hizbollah's missile-wielding fighters are stationed on Lebanon's southern border with Israel. The revelation of their visits to Teheran has stoked fears that Iran's Shia clerical rulers are drawing up plans to wage a co-ordinated proxy war, using foreign Shia militias, in the worsening dispute with the West over its nuclear ambitions.

In a statement 10 days ago to the International Atomic Energy Agency, Iran said that America could inflict harm and pain, before adding: "But the United States is also susceptible to harm and pain."

On Friday, Ali Larijani, a leading Iranian nuclear negotiator, said: "Iran has chosen the path of resistance till achieving full access to nuclear energy, because we consider it a legitimate right." Iran insists that its nuclear plans are for peaceful purposes, a claim disputed by the United States, which fears that Teheran is developing nuclear weapons.

The visits of al-Sadr and Nasrallah to the Iranian capital went unmentioned in state-controlled media, but were reported on the Iranian expatriate internet site, roozonline, widely regarded as a reliable source of information from inside the tightly controlled Iranian regime.

While Iraq and Lebanon are home to the most powerful Shia militias, the voice of Iran's ruling clerics also holds sway with Shia minorities and Iranian communities in Bahrain, Kuwait, Saudi Arabia and the United Arab Emirates. Its capacity to destabilise the Middle East also extends to the West Bank and Gaza Strip.

Iran's most prominent dissident journalist has been freed from jail after six years, much of which was spent in solitary confinement. Akbar Ganji was imprisoned in 2001 for investigating the murder of five dissidents by intelligence agents.
Posted by: Dan Darling || 03/19/2006 00:29 || Comments || Link || E-Mail|| [304 views] Top|| File under:
Iraq
Al-Qaeda statements on Iraq
"We refuse completely to participate [in the political process], because it ultimately benefits the occupiers, their followers and their agents. Their wicked aim is to attack Islam and humiliate its people, steal their wealth and support the Jews. . . . We will take revenge against all government figures or anyone related to it or supporting it, because it is a government of unbelief. I swear by Allah that if ever my father dealt with it -- or my mother, brother, sister, cousin or my son, and everyone who is related to me -- I shall cut his throat and I will not be sorry. . . .

". . . Practically and security-wise, we control all cities of Iraq and we challenge [Prime Minister Ibrahim] al-Jafari and all who claim that there is a government in Baghdad or any other city in Iraq to go out in the streets or remove the fortifications surrounding them and bring their families from outside Iraq to live in a normal way here. We have succeeded in placing them in a prison, like in the Green Zone. Even that is not safe anymore and is bombed every day. . . . We, meanwhile, are free to go everywhere in any city and choose our targets . . . .

". . . Be sure that the American Army is living now in a swamp of blood and is suffering a state of collapse. Also, the government forces are corrupt and falling apart psychologically. It will flee and soon, as the Americans announce the withdrawal of their forces, and this will happen very soon, Allah willing. The battle of Iraq will be the beginning of other battles in the area to topple the idols allied with Satan."

--Abu Hafsa al-Ansari, chief aide to al-Qaeda leader Abu Musab al-Zarqawi, in a Feb. 23 interview with the Lebanese magazine al-Watan al-Arabiya

"How many times have a few people overcome plenty of people? . . . America has failed in three years to defeat a few hundred mujahidin, and its disgrace is very big. The most powerful army in the world . . . equipped with very sophisticated weapons . . . has failed to control very limited numbers of [mujahidin]. Oh my God, how is that?

". . . It is Allah's work. It is this great religion with all its greatness . . . facing barbarism in its lowest form. They are Allah's people facing Satan's people. . . . it is the mujahidin versus the mercenaries. . . . it is the weapon of faith versus the arsenal of destruction."

--From a document issued by the Global Islamic Media Front, an al-Qaeda mouthpiece

"We repeat our call to the Muslim people to understand the nature of the battle; they should know the identity of their enemies and what to do with them. We must put our efforts into supporting jihad and the mujahidin, because they are the fence that pushes away the power of the scum and keeps the Muslims safe. All of us know that the Shiite attack on the Sunni sections has been stopped. . . . What stopped it was the unity of the Sunni people with their sons, the mujahidin. . . .

"The mujahidin revealed the truth of the Shiites early. . . . Blood was shed and women dishonored, mosques burned and massacred, the Koran was desecrated by burning, tearing and kicking. They will pay a high price for it, so the Shiites will have only themselves to blame."

-- March 14 statement by the Mujahidin Shura Council, addressing the Sunni people of Iraq
Posted by: Dan Darling || 03/19/2006 00:27 || Comments || Link || E-Mail|| [304 views] Top|| File under:
Iraqi Insurgents Who's Who
Long considered a fragmentary and disorganized collection of groups with varying tactics and aims, Iraq's insurgency is showing signs of increasing coordination, consolidation and confidence, those who study it now say. There is no consensus on the precise number of insurgent fighters, but estimates range from a few thousand to more than 50,000. The vast majority of insurgents, probably more than 90 percent, are believed to be Iraqis from the Sunni minority group that largely ruled the country before the fall of Saddam Hussein. But U.S. commanders say that most of the deadliest attacks, and particularly suicide attacks, are committed by foreigners from a range of neighboring countries, including Jordan, Syrian, Saudi Arabia, Egypt and Sudan.

The formation of the Mujahidin Shura Council , announced on Jan. 21, was a sign of the once-diffuse insurgency's consolidation around the leadership of a few large, powerful groups. It brought together the foreign-backed network of al-Qaeda in Iraq, led by Jordanian Abu Musab al-Zarqawi, and several smaller, Iraqi-led groups. The council's head was said to be an Iraqi, a move made to counter the image of al-Qaeda as dominated by Arabs from elsewhere in the region. This appointment may be little more than a public relations move. The group's tactics include attacks carried out with bombs, small arms and mortar against Iraqi and American soldiers, as well as, increasingly, Iraqi civilians, most of them Shiites. Two of its "brigades," or affiliates, (the bin Malik and the Al-Ansar) are devoted solely to suicide attacks. Another, the Omar Brigade, is said to target only members of the Badr organization, a feared Shiite militia.

Ansar al-Sunnah , which means "partisans of the law," is an offshoot of a group called Ansar al-Islam, which was formed in Kurdistan but has not been heard from in many months. The vast majority of its leaders and foot soldiers are Iraqi Sunnis who adhere to a strict, fundamentalist form of Islam called Salafism, which calls for a return to the practices of early Muslims and has gained radical expression throughout the Arab world. Their tactics -- including lethal suicide attacks -- and religious underpinnings are similar to those of al-Qaeda, but the two groups are considered bitter rivals for influence within the insurgent community. Among their best-known attacks was a roadside bomb blast that killed 14 Marines and an interpreter in August, the deadliest such attack of the war.

The stated goal of the Islamic Army in Iraq is to drive the U.S. military out of Iraq. Comprised almost entirely of Iraqi Sunnis, including many still loyal to Saddam Hussein's regime and Baath Party, it is considered more nationalistic than religious in motivation. As many as three-quarters of its attacks, which include improvised bombs and kidnappings but not suicide attacks, are conducted against U.S. forces and non-Iraqi contractors. It often releases video footage of its operations. The group publishes a monthly magazine called al-Fursan and has denied rumors circulating last summer that it was in discussions with Iraqi officials about laying down its weapons. Its members reportedly include a sniper named "Juba," who gained a cult following when he was said to have killed several American soldiers in Baghdad last summer and fall.

There is some discussion as to whether the Islamic Front of the Iraqi Resistance , one of the most highly publicized insurgent organizations, is actually an armed group or something of a public relations organ for other groups. It maintains a frequently updated Web site and publishes a magazine called Jami, an acronym composed of its Arabic initials, which also mean "mosque" or "gathering." It has claimed responsibility for a number of attacks in and around the northern city of Mosul, Iraq's third-largest city.

Mujahidin Army : A group that has released dozens of videos of bomb, rocket and sniper attacks, most of them directed against U.S. forces. Along with the Islamic Army in Iraq, it denied reports of rapprochement talks with the Iraqi government last year. It is one of a few smaller insurgent groups that called for attacks against Danish troops in the wake of the publication by a Danish newspaper of cartoons depicting the prophet Muhammad last fall.

Muhammad Army : A group made up mostly of Iraqi former Baathists and a few foreign fighters, it claimed credit for the 2003 bombing of the United Nations headquarters that killed 23 people, including the organization's chief of mission.

1920 Revolution Brigades : This group, which has claimed responsibility for a number of high-profile kidnappings of Westerners and Iraqis working with U.S. forces, is named for the Iraqi uprising against the British after World War I. The group calls itself the military wing of the Islamic Resistance Movement, another insurgent organization.

Conquering Army : A new group that has emerged in the past two months through a series of videos released on the Internet and to regional television networks showing kidnapping victims confessing to various "crimes" such as working with American forces.

Swords of the Righteous : A previously unknown group that gained prominence by claiming responsibility, in videos, for the kidnapping of four Christian Peacemaker workers, one of whom, Tom Fox of Virginia, was found dead March 10.

Iraqi Vengeance Brigades : A little-known group that has released videos showing American journalist Jill Carroll, who was abducted in Baghdad in early January.
Posted by: Dan Darling || 03/19/2006 00:26 || Comments || Link || E-Mail|| [282 views] Top|| File under:
Down Under
Hicks admitted training with Richard Reid
AUSTRALIAN terror suspect David Hicks was secretly interrogated in Guantanamo Bay by British intelligence agency MI5 and admitted to training with several terrorists including the infamous "shoe bomber" Richard Reid, according to new claims from the Blair Government.

In an extraordinary twist to the Hicks saga, the British Government is using the contents of MI5's secret 2003 interview to deny the Australian detainee his application for a British passport.

According to lawyers representing the Home Office, Hicks admitted during the interview to extensive terrorist training in Kashmir and Afghanistan, and also that he had met the late Abu Hafs, an al-Qaeda kingpin who was anointed by Osama bin Laden as his successor just before his violent death in 2001.

The revelations emerged in Britain's High Court on Friday, as Home Secretary Charles Clarke fought an appeal against last year's ruling that he should grant Hicks British citizenship immediately, on the basis that the detainee's mother was born in Britain. Hicks' father, Terry, yesterday fought back on his son's behalf against the allegations, raising the spectre of torture, and said his son should be subject to all the protection afforded to other detainees who were British citizens.

He is planning to personally ask Tony Blair for help with his son's plight when the British Prime Minister arrives in Australia next weekend. "He's not in a real good way," he said of his son. "The quicker we get him back here, the better off David will be."

In London, counsel for the British Government told the High Court that the Government had sent a letter to Hicks' lawyers setting out why Mr Clarke is unwilling to make Hicks a British citizen.

The Home Secretary, according to the letter, dated December last year and seen by The Sunday Age, intends to "rely on admissions made by Mr Hicks in an interview with the Security Service (known more generally as MI5) on 26 April, 2003 in Guantanamo Bay".

"In particular, Mr Hicks admitted the following: attending a Lashkar Tayyaba (sic) training camp in Kashmir in around 2000 . . . attending the Al Farooq system of camps in Afghanistan in around 2001 . . . (and) receiving training in weapons and guerilla warfare."

Hicks also admitted, according to the letter, "meeting and training with a number of UK nationals known to be Islamic extremists including Feroz Abbasi, Martin Mubanga, Richard Reid and Sajid Badat".

Reid, the British-born "shoe bomber" who unsuccessfully attempted to blow up his sneakers on a trans-Atlantic flight in 2001, is now serving a life sentence in the US.

Badat, his accomplice, was sentenced last year to 13 years in a British prison. Abbasi and Mubanga, however, are at liberty in Britain, having been released from Guantanamo Bay in January 2005.

The British Government secured the release of all British citizens from the prison through a deal with the US Government, and neither Mr Abbasi nor Mr Mubanga have subsequently been charged with any offence.

An irritated Michael Fordham, barrister for David Hicks, told the court it was "inconsistent" for Mr Clarke to condemn Hicks for his association with the likes of Mubanga and Abbasi.

"They were in Guantanamo! They were released! They have been arrested and interviewed in this country, and no charges were laid!" he protested.

Terry Hicks said the British Government was treating his son like a "political football".

"If the law says he is eligible for British citizenship, well that's it," he said. "The nine Brits who were released from Guantanamo Bay probably had the same alliances, and some of the stuff that has come out about David could possibly be hearsay."
Posted by: Dan Darling || 03/19/2006 00:25 || Comments || Link || E-Mail|| [305 views] Top|| File under:
Iraq
US determining what to do if civil war breaks out in Iraq
America has begun making plans to deal with a civil war in Iraq, three years after the invasion that toppled Saddam Hussein.

As sectarian violence continues to claim lives every day, Donald Rumsfeld, the American defence secretary, has disclosed that United States military intelligence is holding war games to predict what might happen in such a situation.

Mr Rumsfeld's admission that "the intelligence community are thinking about this and analysing it" comes despite the White House's insistence that Iraq is not slipping into civil war.

As tomorrow's third anniversary of the invasion of Iraq approaches, the administration is under pressure to devise strategies in the event of conflict.

President George W Bush and his officials have so far refused to discuss what has become known as the "Plan B" scenario, declaring that the US military will stay in Iraq until a stable, democratic government is established.

But this policy is being challenged by Congress, which last week announced an inquiry to assess the situation. The bipartisan panel of senior members has said it will "take fresh eyes on the target" and recommend a course that would include dealing with civil war.

The Democratic senator Joe Biden said the inquiry would "not only look at the situation as it exists now, but look at potential alternatives based on a Plan B or a Plan C, depending on what happens on the ground".

There are signs that the internal strife, that has affected much of central and southern Iraq, may be spreading. Last week, rioting broke out in the Kurdish-controlled north, until now free of violence. A teenage boy died when security forces fired at a crowd of about 7,000 protesting at alleged government corruption. The rioters also destroyed a monument to 5,000 Kurds killed in a gas attack on Halabja in 1998.

New fighting flared north of Baghdad last Saturday as a joint US-Iraqi force scoured the Sunni Muslim heartland in the third day of a counter-insurgency operation. Iraq's government claimed that the operation - during which three US soldiers have died - captured suspects in the killing of a prominent journalist.

But Iraq's own national security adviser, Lt Gen Wafiq al-Samaraei, urged the Americans to loosen their security net around the Sunni-dominated city of Samarra, and complained that too many "innocent" young men were being rounded up.

The White House has meanwhile dismissed Iran's offer of talks to discuss Iraq as "a stunt" to divert attention from the country's nuclear programme. The talks were first proposed by the US last year but had been ignored by Teheran until now - the week in which the United Nations Security Council is due to discuss the programme.
Posted by: Dan Darling || 03/19/2006 00:24 || Comments || Link || E-Mail|| [424 views] Top|| File under:
Britain
Palestinian Belmarsh detainee sez he ain't free
It was only by chance that Asharq al-Awsat and Palestinian Islamist Mahmud Abu-Ridah, alias Abu-Rasmi, who had been electronically tagged by Scotland Yard by the order of the British Home Office for some 13 months, met near Holborn underground station in London one early morning last week as I was on my way to the Arab Press House.

Asharq al-Awsat met Mahmud Abu-Ridah for the first time approximately a year ago, when he was wearing the electronic tag on his ankle, which monitored his every move. It was taken off a few months ago at the order of the British courts. This time, Abu-Ridah appeared more psychologically stable, but he was angry and agitated when he talked about the lack of freedom that he has due to the " restrictions" imposed upon him by the British Home Office.

Abu-Ridah carries on his shoulder a rucksack full of the press interviews conducted with him, including cuttings from the British press, and copies of the minutes of the detention and arrest reports in Belmarsh high-security prison and Broadmoor psychiatric hospital in England.

Continued on Page 49
Posted by: Dan Darling || 03/19/2006 00:23 || Comments || Link || E-Mail|| [327 views] Top|| File under:
India-Pakistan
LeT's global quartermaster sentenced
Mohammed Ajmal Khan, a Pakistan-trained terrorist and the global quartermaster for Lashkar-e-Toiba, has been sentenced to nine years imprisonment after admitting to charges of conspiring to provide funds for terrorist activities in Jammu and Kashmir..

The Pakistan-trained terrorist, hailing from Coventry, had travelled widely to make available funds from an ''unidentified but undeniably terrorist-related source,'' Justice Fulford said, while giving his judgment at the Snaresbrook Crown Court yesterday.

Khan(31) allegedly used millions of pounds raised by supporters in the UK to purchase Kevlar body armour, firearms and hi-tech surveillance equipment which were sent to rebels in Afghanistan and Jammu and Kashmir.

Justice Fulford called on the UK government to urgently consider introducing greater sentencing powers. The maximum sentence for the charge is 14 years in prison. The sentence was reduced because of Khan's guilty plea.

Khan admitted to charges of conspiring to provide money and property to terrorists for four years from March 2001. He also admitted to directing a terrorist organisation and the membership of LeT, outlawed under the Terrorism Act 2000.

Firzana Khan, 41, a housewife from Coventry, has also admitted her involvement in the conspiracy. She is yet to be sentenced.

Prosecutor Andrew Edis told the court that Khan held an influential position in the Pakistan-based Lashkar-e-Toiba. He said the organisation was closely affiliated to the Al-Qaeda and was involved in terrorist activities in Jammu and Kashmir.
Posted by: Dan Darling || 03/19/2006 00:22 || Comments || Link || E-Mail|| [320 views] Top|| File under:
Europe
Belarus sold weapons to Iran
Belarus moved closer to international isolation yesterday after the White House submitted a largely classified report to Congress accusing the country's president of illegally selling weapons to Iran.

The report, prepared on the eve of an election in Belarus widely denounced as a sham, comes amid condemnation of a brutal crackdown on his opponents by President Alexander Lukashenko, labelled Europe's last dictator by the Bush administration. According to United States officials, the report accuses the 51-year-old president of turning himself into "one of the richest men in the former Soviet Union", through arms sales to rogue regimes and African rebel outfits.

"We spelt out some of the concerns when it comes to Belarus," said a White House spokesman, Scott McClellan, confirming the existence of the report. "This is one country in a Europe that is free and at peace that has moved in the opposite direction of freedom and peace."

Western diplomats say that Belarus earns more than £1.14 billion annually in weapons sales, much of which goes into a secret fund controlled directly by the president.

An official, who read the report, says it alleges that the Belarussian government sold arms, dual-use items, and even components that could be used in weapons of mass destruction, to Iran.

The report asserts that military hardware was also sold to the Sudanese government, which has waged a brutal campaign against rebels in the Darfur region, that has forced more than a million people to flee their homes.

The report appears to be the first step towards the imposition of targeted sanctions, likely to take the form of travel bans and an asset freeze, by the US on Mr Lukashenko and his cronies.

Britain and the European Union have signalled their intention to impose penalties should today's poll prove to be rigged.

Western diplomats say most of the cheating has already taken place, with students and other individuals known to harbour opposition sympathies being forced to vote earlier this week - a practice allowed under Belarussian law.

"They were made to vote before European observers arrived to monitor the poll," said a senior Western diplomat. "After they voted, their ballots will be checked and replaced with votes for Lukashenko. What we're seeing now is a charade of a free and fair election."

Mr Lukashenko, a former collective farm boss, seems unmoved by the condemnation. As the head of the only ex-Soviet state in Europe not to turn westwards, he is desperate to ensure there is no repeat of the revolutions in Georgia and Ukraine between 2003 and 2005, where street protests toppled similarly autocratic regimes.

Last week his secret police, which has retained its Soviet-era KGB acronym, said that anyone participating in a planned opposition protest at a square in central Minsk this evening would be arrested as a terrorist, and could face the death penalty.

The KGB also claims that the opposition is planning to detonate bombs among the crowd as a precursor to launching a coup.

Yesterday, every Belarussian with a mobile telephone was sent a text message that said: "Provocateurs are planning bloodshed in the square. Watch out for your life and health." The warnings are in keeping with the twin pillars of Mr Lukashenko's style of government: fear and disinformation.

He has brought the media under state control, save for a few newspapers, closed pressure groups, and arrested hundreds of opposition supporters over the course of the campaign.

Posters for Mr Lukashenko's main challenger, Alexander Milinkevich, are ripped down as soon as they are put up, while the president, on television almost every hour of every day, is not officially bothering to campaign.
Posted by: Dan Darling || 03/19/2006 00:21 || Comments || Link || E-Mail|| [296 views] Top|| File under:
Britain
Bakri's home raided
Police raided the house of an Islamic militant cleric on Thursday and confiscated a number of items. No arrests were made.

Omar Bakri Mohammed, a Syrian born cleric, was barred from Britain in August 2005, after the Home Office deemed his presence was "not conducive to the public good". The former spiritual guide of al Ghurabaa and head of al Muhajiroun which disbanded in 2004 currently lives in Beirut.

A Scotland Yard spokeswoman confirmed that police had searched the house in Tottenham, north London on Thursday.

In a telephone conversation with Asharq al Awsat, Bakri, aged 46, said the raid scared his children. They confiscated two computers, including a laptop used for personal use, and a number of books and articles about Salafi and religious discussions.

The raid took place as five of his followers were arrested, including the lawyer Anjam Choudry, secretary general of al Ghurabaa and al Muhajiroun who was released Friday without charge. Omran Jawid and Abdul Rahman Salim were charged with incitement for racial hatred, after they took part in angry demonstrations in protest at the publications of cartoons of the Prophet Mohammed.

"I had abstained from speaking to the media because of the security pressure in Lebanon. But, when it comes to scaring my wife and my young children in London, I find myself obliged to speak to reveal the extent of the fragility of human rights that they boast about and the extent of feelings of hatred of the British authorities towards preachers and students of knowledge," the cleric said. He confirmed he would not return to London under any circumstance.

"The raid on my house was carried out in a very bad manner. Several police cars surrounded my house in the early morning and a large number of police officers searched my house. My wife and young children have lived alone since I left the country. My wife was mistreated and a female police officer refused to allow her to use the toilet alone and insisted on accompanying her."

"They are playing with fire," he added, in reference to the British authorities.

Bakri described the latest raid as intimidation and "part of an attempt by the British authorities to drum up charges against me." He revealed that the Metropolitan Police were aware that this wife and children were planning to leave Britain and join him in Lebanon .

The cleric attacked campaigns in the British media "that call for deporting my family from Britain despite my wife and children carrying British passports and have never been [politically] active. This is evidence of the hypocrisy of those calling for democracy and human rights."

Meanwhile, Choudry indicated that the police raided his house and

confiscated a personal computer and a leather jacket he was wearing during the cartoons protest. Jawid will appear in court on 7 April charged with incitement to kill by taking part in last month's protest. Abdul Rahman Salim and Omar al Zaheer were released on bail.

In the aftermath of the 7 July London bombings, Bakri caused controversy when he indicated he would not cooperate with the British police even to alert them of an imminent terrorist attack.
Posted by: Dan Darling || 03/19/2006 00:18 || Comments || Link || E-Mail|| [345 views] Top|| File under:
Afghanistan
UK may need 20 years to defeat Taliban
Classic flag set to 'yes'.

THE objectives of the British mission to Afghanistan could take as long as 20 years to achieve, according to a confidential Ministry of Defence briefing seen by The Sunday Times. The assessment by senior military officers highlights the risks to the 3,300 British troops to be deployed to the lawless Helmand province and warns that even in five years the best that can be hoped for in terms of security and stabilisation would be "interim status".

The disclosure contrasts with assurances given to the Commons by John Reid, the defence secretary, that the mission will be completed in three years.

Questioned last month about the danger that British troops could end up bogged down in southern Afghanistan, Reid told MPs: "We will make our judgment on the basis of changes on the ground: extension of central government control, a reduction in insurgency, growth of the Afghan security forces and economic development.

"The exit strategy involves one of the entrance aims: the achievement of a degree of success in all those respects in a relatively short time — three years — in the south."

Continued on Page 49
Posted by: Dan Darling || 03/19/2006 00:15 || Comments || Link || E-Mail|| [513 views] Top|| File under:
Britain
Terror link to Glasgow kidnapping?
ANDREW Ramsay, the Glasgow accountant abducted this month as he walked home with his girlfriend, claimed to have knowledge of a criminal ring with links to terrorist activity.

Friends say Ramsay, 51, claimed to have stumbled on a £40m money laundering operation and was in fear of his life. He believed huge sums of cash were being raised by a complex Vat fraud — known as carousel trading — and voiced concerns of links with Al-Qaeda.

A former business colleague and close friend has revealed that Ramsay fled to Belgium but later returned to Scotland.

"The figures Andy talked about were in excess of £40m," said the friend. "He said it was to do with terrorism and mentioned Al-Qaeda. Andrew really believed it; he was paranoid that people were looking for him.

"The guy was scared. He kept his cards pretty close to his chest but he genuinely believed that he was in serious trouble. He told me he was sitting in a cafe when he saw a man who he thought was following him. It really rattled him."

The suggestion of links with terrorism will heighten the mystery surrounding Ramsay's abduction.

Almost a month after his disappearance, detectives are unable to explain why he was approached by two bogus police officers as he returned home from a pub in Cardonald with his girlfriend. He was handcuffed, escorted to a car and has not been seen since.
Posted by: Dan Darling || 03/19/2006 00:14 || Comments || Link || E-Mail|| [306 views] Top|| File under:
India-Pakistan
Pakistan may delay polls in Waziristan, Baluchistan
The government is determined to hold elections on schedule in 2007 but disturbances in Balochistan and Waziristan or 'unforeseen developments in the region' may delay the process for one year, ruling PML president Chaudhry Shujaat Husain said on Saturday.

Talking to Dawn, he said some gloved hands were responsible for the worsening situation in Balochistan and Waziristan. He said overall conditions in the region were also leading to uncertainty and in case of an emergency situation the government might invoke the constitutional provision which empowers it to put the electoral process on hold for one year.

"The possibility of delaying the polls for a year cannot be ruled out," he said.

Chaudhry Shujaat said he had been urging relevant authorities to implement the parliamentary party's recommendations on Balochistan so that the situation could be normalised.

He said Jamhoori Watan Party president Akbar Bugti was safe and sound at his residence and reports that he was hiding somewhere were baseless. He pointed out that only a few days ago Nawab Bugti's son-in-law had met him in Gujrat and informed that the Baloch leader was at his residence. The PML leader said he had asked Mr Bugti's son-in-law whether the veteran leader wanted to go abroad, but he answered in the negative.

Answering a question, the Pakistan Muslim League chief said there was no restriction barring Benazir Bhutto from returning to Pakistan and taking part in elections. However, he added, under the constitution she was not eligible to become prime minister for a third time.

As for Mian Nawaz Sharif he said the exiled former prime minister could not come back or contest the election. He, however, added that to be able to return and take part in political activities Mr Sharif would have to approach the Saudi government which had played a role in taking him out of the country.

About Muttahida Majlis-i-Amal president Qazi Husain Ahmed's reported claim that Al Qaeda leader Osama bin Laden had a strong desire to see Mr Sharif as the prime minister even if he had to buy votes for him, Chaudhry Shujaat said he did not think there was a contact between the two.

"I personally think that the two were not in contact with each other."

When his attention was drawn to President George Bush's 'exhortation' that the 2007 elections should be open and honest, the ruling PML leader said even the 2002 polls were free and fair.

He said whenever somebody alleged rigging, he obviously meant manipulations made by the state, and in Pakistan's history the only polls which the state had rigged were held in 1977. The rigging, he recalled, had led to a bloody movement and the imposition of martial law.

He said rigging at the individual level was a common phenomenon across the world and even President Bush had been accused by his rivals of doing that.
Posted by: Dan Darling || 03/19/2006 00:12 || Comments || Link || E-Mail|| [317 views] Top|| File under:
Syria-Lebanon-Iran
Al-Qaeda growing in Lebanon
Worrying signs emerging from Lebanon about the growth of al Qaeda, have triggered a general unease and anxiety in security and diplomatic circles. The wave of bombings that targeted Beirut and the South and the arrest for several cells whose members have confessed to belonging to al Qaeda, in addition to Abu Musab al Zarqawi claiming responsibility for an attack on Israeli settlements using Katyusha rockets, have all heightened the fear that al Qaeda is seeking a permanent base in Lebanon. Ahmad Fatfat, the Interior Minister, said he had "impressions" that al Qaeda was seeking to increase its activity in Lebanon. Leading figures in the March 14 coalition went as far as speaking about training camps in northern Lebanon for Sunni militants.

Security sources have indicated that a number of extremists, Lebanese and Palestinian, who left for Iraq a few months ago to join the insurgency and fight against the Americans, have returned after strengthening their ties with main leaders in al Qaeda. These militants might have even received orders to return to Lebanon to engage in jihad and form a key base for al Qaeda as a basis for "al Qaeda in Bilad al Sham" (al Qaeda in Syria). These sources stressed that extremists were inclined to announce the creation of "Wilayat Lubnan" or the province of Lebanon, with members drawn from several Islamist fundamentalist organizations. The security forces' recent announcement that they had discovered a militant cell with 13 members from different nationalities, including Lebanese, supports this view. In addition, the role of these extremist groups in mobilizing Ahmad Abu Adas remains to be unclear. He appeared in a video recording and claimed responsibility for the assassination of Prime Minister Rafiq Hariri in a huge explosion on 14 February 2005.

As the Interior Minister and the authorities continue to claim that they have no reliable information about the growth of al Qaeda in Lebanon, experts have derided their remarks because "there is no ground for such a movement to grow" in multi-confessional Lebanon. They also point out that Hezbollah would not allow these groups to gain a foothold in Lebanon. Instead, they accuse Syria of exploiting this "fundamentalist front" which it once controlled through its presence in Lebanon.

Western diplomats have been observing al Qaeda's activities in Lebanon with serious attention. Sources told Asharq al Awsat the US has asked Beirut, as well as other capitals, to keep a tight rein on the movement of individuals across its borders but denied that it had offered the Lebanese authorities electronic tools to monitor the crossings.

In a report, parts of which were seen by Asharq al Awsat, a western embassy in Beirut indicated, "groups [were] sending fighters to Iraq from the Palestinian refugee camps and elsewhere" across Lebanon. It warned against the dangers of "these groups becoming loose in Lebanon", adding "It is difficult to believe that the Syrians were unaware of the activities of these groups, especially as some of them were very close to the Syrian intelligence headquarters in Anjar." The report also revealed that "Syria allowed these groups more freedom that they would enjoy in the country itself, fearing they would be exploited to "destabilize the region."

Dr. Radwan al Sayyid, professor of Islamic Studies at the Lebanese University, rejected the premise al Qaeda was active in Lebanon because Hezbollah would stand in its way. In Lebanon, he said, "We have Palestinian and Lebanese extremists and fundamentalist militants some referred to as Salafi, which espouse violence. They are divided into two groups: The first group is disorganized and its members have, for the most part, been caught and are currently languishing in Lebanese jails because they do not cooperate with the authorities. The second is under the control of Syria's security services and it is exploiting it according to its wishes. Its members are dormant and do not act unless they are ordered to do so by Syria."

However, four months ago, a new leadership emerged, "under the leadership of the head of the Popular Front for the Liberation of Palestine- General Command Ahmad Jibril in support for the Syrian security forces under the banner of "al Qaeda". They include many Arabs who came in their thousands to Syria to cross illegally into Iraq. Starting six months ago, none of them have crossed the border. Those who insist on joining the insurgency clash with the Syrian security forces. They are the ones Syria publicly announces."

"I do not believe there is such a thing called al Qaeda. What I see is the naming of Syria's intelligence services and those working with them, including some who are being naively exploited. There is a minority that is politicized and they are not unequivocally Salafis, including Hashim Minqarah who belonged to Harakat al Tawhid and was detained by the Syrians in 1985 and released in 2000 after the intervention of former Prime Minister Najib Mikati. These individuals where chased by the Lebanese and Syrian authorities and then exploited for their own benefit."

According to al Sayyid, no more than 500 Lebanese are currently cooperating with the Syrian forces, in addition to several Palestinians who he described as "enthusiastic young men who support Osama bin Laden". Al Qaeda, he said, had two main goals: a tactical aim, which is to cause trouble for the Americans and a strategic aim, which is to establish an Islamic state. In light of this, it would not be able to succeed in Lebanon "because it cannot achieve a certain reputation unless it fights Israel. This is impossible and it appears that it does not even have the intention to attack Israel." He described the current developments as the acts of a number of enthusiastic men and a general atmosphere controlled by the Syrians.

Home to some 80 thousand Palestinian refugees, the Ain al Hilweh camp, on the outskirts of the southern Lebanese city of Sidon, lies outside the control of the Lebanese government. According to media reports, it is the main center for al Qaeda in Lebanon, with the extremist Asbat al Ansar (the League of Partisans) group joining forces with al Qaeda. It is certain that this group is the main source of Palestinian fighters in Iraq but it has yet to pledge publicly allegiance to al Qaeda, perhaps because it does not want to embarrass other Palestinian factions. Its statements announce the deaths of fighters in Iraq and the muezzins around the camp have "celebrated" the announcements of fallen fighters in Iraq.

Inside Ain al Hilweh, one clearly notices the presence of an Islamist current sympathetic to the Iraqi insurgency. Some vendors hang the portraits of the deposed Iraqi president Saddam Hussein in their shops publicly announce their allegiance to "Sheikh Osama", or Osama bin Laden, whom they see as a "great Islamic leader". The internet is the main communication tool between al Qaeda and affiliates. Visitors to certain Islamist websites can see pictures of "the martyrs of the camp" prominently displayed.

When Ziad al Jarrah was named as one of the September 11 2001 hijackers, his family who live in the western Bekaa valley, refused to believe he was guilty and, instead, accused the CIA of drumming up charges against him. In the wake of the attacks, politicians and the inhabitants of the region adopted a unified position and denied any links between Ziad and al Qaeda. However, unanimous tip offs to the media painted a different picture: Ziad has traveled to Afghanistan from where he returned a different person. A number of stories later emerged about the popular support al Qaeda was said to be enjoying in the area.

The first real discussion of the presence of Islamist extremists in Lebanon with foreign ties took place in 1998 when unknown assailants murdered 4 Lebanese judges in Sidon. In 2000, the army clashed with Islamist militants in al Dinniyah, east of Tripoli in north Lebanon. Afterwards, the star of Abu Mihjin, founder of Asbat al Ansar, rose quickly. He mysteriously disappeared from Ain al Hilweh and it was claimed he had moved to Iraq, prior to the US led invasion in 2003, to join al Qaeda in Iraq. His group continues to send fighters to join the insurgency against what they refer to as "the Crusaders and the rejectionists". In 2003, a militant cell, which planned to bomb and target foreign embassies across Lebanon and to train men to send them to Iraq through Syria was uncovered. Lately, it was announced that two new cells with links to al Qaeda were discovered in Beirut and Sidon.
Posted by: Dan Darling || 03/19/2006 00:11 || Comments || Link || E-Mail|| [288 views] Top|| File under:
Iraq
How a black-sheep Guard unit came home heroes
Many of us read the words of Capt Bout at "365 and a Wakeup"

His writings carried us through this story -- especially his moving writings of the deaths of Col Wood and Capt MacKinnon. Another truly gifted writer, giving us the upclose and personal look at our heroes. Inside his achieves is an incredible story
By César G. Soriano and Martin Kasindorf, USA TODAY

LOS ANGELES — When the 685 men of a proud California Army National Guard battalion were mobilized more than a year ago for duty in Iraq, they expected to tangle with insurgents, and they did.

But these citizen-soldiers didn't expect a series of scandals and criminal charges on top of heavy casualties that nearly crushed their fighting spirit. They were investigated for abusing Iraqi detainees and lost two leaders in back-to-back roadside bombings — one being the highest-ranking U.S. officer killed in Iraq. From late 2004 through October 2005, the 1st Battalion of the 184th Infantry Regiment — nicknamed "The Night Stalkers" — was saddled with a reputation as the Bad News Bears of the U.S. military.

The hard-luck battalion came home Jan. 16 with a welcome from Gov. Arnold Schwarzenegger, who called the Guardsmen "true action heroes." They've resumed their civilian jobs as police officers, teachers and business executives after their 18-month tour. They now explain how they redeemed their reputation and point to a string of commendations as proof of heroism.

Continued on Page 49
Posted by: Sherry || 03/19/2006 00:11 || Comments || Link || E-Mail|| [306 views] Top|| File under:
Thousands of UK firearms in Zarqawi's hands
Thousands of weapons supplied to Iraq by British arms companies have fallen into the hands of al-Qaeda terrorists targeting UK troops, an Observer investigation reveals. A deal approved by ministers to export semi-automatic pistols to Iraqi police forces has ended up arming the supporters of Abu Musab al-Zarqawi, al-Qaeda's leader in Iraq.

The Department of Trade and Industry last year sanctioned export of the Beretta 92S guns, although there is no evidence that special checks were put in place to prevent them from reaching insurgents.

The two British companies involved in supplying the 20,318 weapons to Iraq have said there was a risk that some of the weapons could end up with the 'wrong people' if preventative measures were not introduced.

Critics said last night that the revelations raised damaging questions over Britain's role in exporting arms to Iraq, amid evidence that Shia militia 'death squads' linked to the Badr Brigade are embedded within Iraq's police. Recently, ministers even said the UK authorities 'sought to reintegrate militia members' into Iraq's fledgling police force.

The House of Commons Quadripartite Committee, which oversees arms sales, said it would be seeking answers from the Foreign Secretary, Jack Straw. Plaid Cymru MP Adam Price said: 'The failure [of the coalition authorities] to monitor properly the end-user for the shipment could prove to be criminally negligent. When the government lifted its embargo in July 2004, they were warned Iraq was far too unstable for the export of small arms. The failure to heed that warning has put Iraqi civilian and British soldiers' lives at risk.'

The Beretta deal was instigated when the US government asked its procurement arm, Taos Industries, to find weaponry to arm the Iraqi police. The US firm contacted London-based Super Vision International, which negotiated procurement of the semi-automatic pistols from Beretta's Brescia factory and asked Cornwall-based arms firm Helston Gunsmiths to obtain an export licence from the UK government.

The DTI approved the licence and the Beretta 92S guns were flown from Italy to Stansted airport, Essex, where customs officials approved the paperwork before they were dispatched to the US military base in Baghdad. In February 2005 the guns were handed over to the Coalition Provisional Authority for distribution to Iraqi police.

However, Iraqi officers have reported that a number of the Beretta pistols have been found among the 'friends of al-Zarqawi' and 'in the possession of the enemy forces'. Italian prosecutors have launched an investigation into how the guns could have ended up arming al-Qaeda loyalists and have confirmed that they have contacted UK authorities. Zarqawi remains one of the main figures behind the destabilisation of Iraq and is behind a series of attacks against the Shia majority with the aim of provoking a sectarian civil war. The Jordanian-born insurgent has admitted responsibility for attacks on British soldiers, including the death of Anthony John Wakefield, 24, from Newcastle, who was killed last year by a roadside bomb in southern Iraq. Zarqawi was also named as the ringleader behind the London bombings last July.

Roger Berry, of the Commons Quadripartite Committee, said the revelation raised concerns over what the UK government had done to ensure the guns did not end up arming terrorists targeting British troops. 'Everybody knows the potential for leakage in Iraq is massive. We need to know what checks and assurances were made to make sure this kit did not fall into the wrong hands,' he added.

A spokesman for the DTI said the deal, approved by Nigel Griffiths, the minister then responsible for arms exports, was sanctioned only after considering the 'risk that the equipment will be diverted within the buyer country [Iraq]'. Both British arms companies involved in the sale admitted weapons had been found in the possession of insurgents. However, they said it was impossible to know exactly how many, although the figure is believed to be in the thousands.

The admission of the two UK arms firms that they had concerns over where the guns might end up could prove politically damaging to the government at a time the coalition is struggling to stabilise Iraq.

Chris Price, proprietor of Helston Gunsmiths, near Truro, Cornwall, which has a UK government licence to supply guns to police forces across the world, said: 'Some police I presume are corrupt, and they sell them on the black market. Some of these Berettas have turned up in the hands of wrong people and it's opened the lid on it. Because Iraq is in such a mess, there must be kit flying all over place. Everyone must be at it.'

Chris Bradbury, managing director of Super Vision International, based in Barnes, south-west London, who is also licensed to sell guns to foreign police forces, said he was not surprised some of the Berettas were in the wrong hands: 'The police forces are recruiting people off the streets. We don't know who their loyalties belong to or whether they are the wrong people.'

In Italy, the discovery of the guns in the possession of Iraqi insurgents has caused a political scandal amid reports the weapons were second-hand and meant to be destroyed rather than sold. Brescia prosecutor Francesco Piantoni told The Observer that British authorities have been contacted as part of an investigation into the deal.

Bradbury said that Scotland Yard and MI5 had also questioned him over the shipment, but found no evidence of wrongdoing. Helston Gunsmiths and Super Vision International said they had obeyed the American government's contract to deliver the guns to the CPA at Baghdad, and are not accused of behaving inappropriately. 'There is no wrongdoing whatsoever, nothing immoral either,' Bradbury said. 'It's all very straight and above aboard.'
Posted by: Dan Darling || 03/19/2006 00:10 || Comments || Link || E-Mail|| [291 views] Top|| File under:
Terror Networks
The invention that makes al-Qaeda rich
When the British police raided the homes of the terrorists, the evidence was plentiful: Travel documents hidden in a baby walker, videotapes of Osama bin Laden speeches and in the wardrobe, a stack of pamphlets titled Jihad and Preparation.

It was the morning of Sept. 25, 2001, and the anti-terrorism squads had just raided two homes in a working-class district of Leicester, U.K., a neighbourhood of terraced, red-brick homes, dominated by immigrants. The arrests were supposed to be the final kick at a crumbling terrorist cell and bring down one of its ringleaders.

But, like so many people before them, it took the police some time before they recognized the genius of this operation.

Continued on Page 49
Posted by: Dan Darling || 03/19/2006 00:09 || Comments || Link || E-Mail|| [340 views] Top|| File under:
Iraq
Iraqi documents hint at links to al-Qaeda
NEWLY released documents seized in Iraq immediately after the American invasion in 2003 point to the presence of Al-Qaeda members in the country before the war and moves to hide traces of "chemical or biological materials" from United Nations weapons inspectors.

The documents were posted on the internet as part of a rolling programme by the US government to make public the contents of 48,000 boxes of untranslated papers and tapes relating to the workings of Saddam Hussein's regime. Saddam is said to have routinely taped talks with cabinet members and intelligence chiefs.

John Negroponte, the director of national intelligence, was ordered by President George W Bush to release the material. Hundreds of thousands of previously unseen documents and hundreds of hours of tapes will be placed on the web in the coming weeks.

The first documents to be released offer tantalising clues to possible Iraqi contacts with Al-Qaeda. An Iraqi intelligence report dated September 15, 2001 — four days after the attacks on America — says Osama Bin Laden and the Taliban were in contact with Iraq and Al-Qaeda members had visited the country.

It claims America had proof that the Iraqi government and "Bin Laden's group" had agreed to co-operate to attack targets in America and that the US might strike Iraq and Afghanistan in retaliation.

However, the information comes from an unidentified Afghan informant who states merely that he heard it from an Afghan consul, also unnamed. According to ABC News, which translated the tapes, the claims are "sensational" but the sourcing is "questionable".

Another document from a "trustworthy" source and dated August 2002 claims people with links to Al-Qaeda were in Iraq. There is a picture a few pages later of the Jordanian terrorist leader Abu Musab al-Zarqawi. But the papers suggest Saddam's agents were trying to verify the presence of Al-Qaeda rather than colluding with it.

Documents from 1997 confirm that Saddam was giving UN weapons inspectors the runaround by removing correspondence concerned with "prohibited weapons" and clearing "labs and storages of any traces of chemical or biological materials".

The transcript of one tape recording shows an official named as Comrade Husayn expressing concern to Saddam that outsiders would find out about imported material, including some from America, apparently for chemical weapons.

"They have a bigger problem with the chemical programme than the biological programme," he tells Saddam. "We have not told them that we used it on Iran, nor have we told them about the size or kind of chemical weapons that we produced and we have not told them the truth about the imported material."

In another taped conversation from the mid-1990s, a man called al-Sahhaf — possibly a former information minister — says: "On the nuclear file, sir, are we saying we disclosed everything? No, we have uncleared problems in the nuclear field."

Apparently confirming that the nuclear programme had been abandoned, he adds: "Everything is over, but did they know? No, sir, they did not know, not all the methods, not all the means, not all the scientists and not all the places."

Saddam expelled the UN inspectors from Iraq in 1998.

Bush intervened personally to secure the release of the documents after Bill Tierney, an Arabic-speaking former UN weapons inspector hired by the government to translate

12 hours of Saddam's tapes, revealed their contents at a private intelligence conference near Washington last month.

On one tape, recorded in the mid-1990s, the Iraqi dictator is heard to say: "Terrorism is coming. I told the Americans . . . and told the British as well . . . that in future there will be terrorism with weapons of mass destruction."
Posted by: Dan Darling || 03/19/2006 00:08 || Comments || Link || E-Mail|| [306 views] Top|| File under:
Arabia
Dead Soddy al-Qaeda leader threatens princes in video
THE leader of al-Qaeda in Saudi Arabia, who was killed in a raid last month, has delivered a chilling final video testament warning that his group will overthrow the Saudi royal family and threatening more attacks against the kingdom and Americans in the region.

The video, released yesterday, showed Fahd Faraaj al-Juwair shortly before setting off on a terrorist attack wearing a red T-shirt and what appears to be an explosive belt. As he read his will he was seated with a map of Saudi Arabia behind him, with the slogan "Expel the infidels from the Arabian Peninsula".

Addressing the Saudi royal family, al-Juwair said: "If you know what the youth are preparing for you, you will be busy to escape this peninsula."

In the video, sent to the Associated Press news agency, he warned the Americans: "Get out of Muhammad's peninsula, get out of all Muslim lands, stop supporting the Jews in Palestine, halt supporting Christians in Muslim lands, or else you'll have nothing but killing, destruction and explosions."

Al-Juwair was reported killed by Saudi security forces along with four other leading militants in a February 27 raid in the capital, Riyadh, launched in the wake of an al-Qaeda attack on the Abqaiq complex, the largest oil processing facility in the world.

The e-mail accompanying the video confirmed his death, with the phrase "May God accept him as a martyr" and identified al-Juwair as the former head of al-Qaeda's branch in Saudi Arabia and as the supervisor of the attack on Abqaiq. The authenticity of the e-mail, signed by "The Voice of Jihad for Media Production" could not be independently confirmed.

In the video, al-Juwair addressed Saudi police who have been pursuing militants, urging them to join al-Qaeda's jihad, or holy war.

"What are you going to tell God when you kill a holy fighter in defence of the Americans or if you are killed while you are defending the despots?" he said. "Stop working for the oppressors and join the mujaheddin [holy warriors]."

He made similar appeals to Saudi's official clerics, and called on "the mujaheddin to remain steadfast and wait for God's promised victory".

"Our jihad is aimed at making God's word supreme, ridding Muhammad's peninsula of the infidels and implementing God's law in all aspects of life and all people," he said.

He ended by praising al-Qaeda's leader, Osama bin Laden, top of the US most wanted list with a $25m bounty on his head. Bin Laden is believed to be hiding in the mountainous border country between Pakistan and Afghanistan, communicating periodically with his followers by video.

Al-Qaeda militants have been involved in a campaign of violence in Saudi Arabia, Bin Laden's birthplace, since 2003. Saudi security forces have carried out a crackdown since, killing or capturing most of the group's leaders.

The February suicide bombing on Abqaiq was the first attack on Saudi Arabia's vital oil infrastructure. Bombers in two explosives-laden vehicles tried to ram through the facility's gates, but were stopped by guards who opened fire on them, detonating the vehicles.

However, some of the attackers escaped, including al-Juwair. He and two accomplices were shot dead three days later after being hunted down by Saudi forces.

The size of the Al-Qaeda structure in Saudi Arabia is unknown but pre-war Iraqi government documents released last week revealed that thousands of Saudis appeared to be willing to fight in Afghanistan after it was invaded following the September 11 attacks on New York and Washington.

One Iraqi intelligence document indicated Saddam Hussein's Fedayeen paramilitary forces were investigating claims in 2001 that as many as 3,000 Iraqis and Saudis had left the two countries to fight.

The translated document stated: "In the report... there is an entry that indicates that there is a group of Iraqi and Saudi Arabians numbering around 3,000 who have gone in an unofficial capacity to Afghanistan and have joined the mujaheddin to fight with and aid them in defeating the American Zionist Imperialist attack."
Posted by: Dan Darling || 03/19/2006 00:07 || Comments || Link || E-Mail|| [312 views] Top|| File under:
Israel-Palestine-Jordan
Israeli forces arrest three Paleo MPs
Israeli forces arrested Saturday three parliament members and followers of the Islamic organization Hamas in the city of Jerusalem. Hamas sources said that the Israeli police arrested MPs' Mohammed Abu Dheir, Ibrahim Abu Salem and Ahmad Atwan and one of their bodyguards, where they have been taken to the settlement of Ma'ale Adummim near Jerusalem. The sources added that the Hamas MPs' were arrested as they were heading to a village near Jerusalem to inspect several national institutions.

Paleo "national institutions"???

According to the sources, MP Abdul Salem was released while the other two were taken to an undisclosed location.
Posted by: Seafarious || 03/19/2006 00:00 || Comments || Link || E-Mail|| [302 views] Top|| File under:
India-Pakistan
LETTER FROM ISLAMABAD: Cartoon and other exhaustions
by Ayaz Amir
The consequences are before us. In India the American president is ecstatic in praising Indian democracy and Indias achievements in the economic field. In Pakistan he presses its military ruler on democracy and 'the war on terrorism'. Gen Musharraf may say that Pakistan does not follow an 'Indo-centric' policy but with everything in Pakistan's arsenal — from tanks to missiles to nuke capability — India-specific, there won't be many takers for this newest theory.


OVER the cartoon issue the people of Pakistan have demonstrated themselves to a standstill. What are the various forms of protest? We, or rather the religious right (especially the Jamaat-i-Islami which was in the forefront of this campaign), have tried them all: rallies, strikes, a nation-wide near-shutdown, some spirited burning and looting in Lahore and Peshawar.

Not that the religious right was behind the burning and looting. Armchair analysts said that was the work of the 'the exploited under-class'. That may have been so but the under-class vanished as quickly as it had emerged. Exploitation and the under-class haven't ceased to exist. But where on earth have both disappeared?

Anyhow, the cartoon issue having been played out, exhaustion has set in. I doubt if transport and trade organizations will heed any more calls for strikes and shutdowns. Faith is faith and there can be no quarrelling with that, not in Pakistan where we tend to take such matters seriously, often over-seriously. But business is business and that too must go on.

In a quirky way, George Bush's visit to Pakistan has helped pull the final curtains on the cartoon issue. For it has brought home to the people of Pakistan that:

'Aur bhi gham hain zamanay mein, muhabbat key siwa.'

('There are other sorrows in the world beside love.')

Before, it was the cartoon issue dominating the political landscape. Now the whole of political Pakistan (that part of it which takes such issues to heart) is mourning the Bush visit, comparing it unfavourably to his much more hyped visit to India.

Bush may have done Pakistan no other favours but for this shift of focus he deserves our thanks.

While we may have badly needed this splash of cold water on our faces, all in all the Pakistani reaction is still a bit strange and not a little tinged by something that can only be called paranoia.

What gifts were we expecting George Bush to bring with him? Didn't we know that the Americans and the Indians had been discussing the terms of the nuclear deal they have now signed for some time? Wasn't there a strong possibility that it would be signed during Bush's trip to India? Weren't we also aware that nothing similar had been discussed with Pakistan? So when all the pieces fell into place, why the surprise? There is fairly strong opposition to this deal on Capitol Hill because of fears it will undermine the global nuclear non-proliferation regime.

But this deal alone does not define Indo-American relations. Whether it goes through or not, the uncomfortable fact remains that no one considers us and India to be in the same league.

Size and population and even history and culture go only some way to explain this invidious comparison. India is surging ahead economically and counts for something on the world stage. During the Cold War and the heyday of nonalignment, its principal export was moral self-righteousness, served ever so often with large dollops of hypocrisy. It was fashionable then to speak of the 'Hindu rate of growth'. Alas, not any more.

We, on the other hand, who began on a fairly promising note, successfully laying the foundations of a new state and on the economic front doing better than anyone had expected, are now famous for other things: terrorism-related items, jihad, religious fanaticism and a benign tolerance of military dictators. Can we blame anyone for viewing us differently?

So what is all the mourning about? What were we expecting from George Bush? If we had any sense, we should have given this visit a pass, politely informing our American friends (no tongue-in-cheek remark this because they remain our friends) that there was just no way we could express our great love for George Bush in less than five days.

And if he couldn't spare five days then we would wait impatiently for the time when he could.

In the event, we settled for a half-measure which, far from doing us any good, or adding anything to the well-known and established parameters of our relationship with the US, has only generated the feeling that the US is not a reliable friend and has let us down once again.

As nonsense goes, this is rich. The US hasn't betrayed the terms of the alliance we struck with it post-September 11. As part of that deal we undertook to provide certain facilities — airbases and the like — and perform certain functions — like helping catch Al Qaeda elements — strictly in the context of the so-called 'war on terror'.

In return, the US agreed to give us nearly 700 million dollars annually — half military assistance, half economic aid — for five years. It was also helpful in getting some of our loans rescheduled. We weren't forced to accept this at gunpoint. This was the price Gen Musharraf, with open eyes, put on Pakistani cooperation.

There were personal benefits for Gen Musharraf too. Prior to Sep 11 he was considered little better than a tinpot dictator.

Post-Sept 11, after Pakistan agreed to become an ally in 'the war on terror', he became an overnight international sensation, presidents and prime ministers from all over the world desperate to visit Pakistan and shake his hand.

This must have been a heady feeling which perhaps goes some way to explain why Musharraf and those of his generals who were in the decision-making loop (a tiny number) didn't look too closely at all the aspects of their pact with the United States.

Afloat on a self-generated tide of hype and spin they got hold of the word 'strategic' as if they had invented it, and applied it to every category known and unknown to man. Appearing on TV Gen. Musharraf declared that the new American connection would safeguard Kashmir policy, protect nuclear assets and boost the economy.

Kashmir apart, about which there is nothing that anyone can do, this wasn't an inaccurate assessment. We know American concerns about nuclear non-proliferation, and if the US has been less demanding than it might have been in wanting to question Dr A. Q. Khan, the father of the Pakistani A-bomb, suspected of trading in nuclear secrets, this is due in no small measure to our Afghan and Al Qaeda services.

If only our military leaders had stopped at the frontiers of realism. Instead they chose to step into fantasy-land, loading the American grid with more 'strategic' voltage than it could carry.

The false expectations were ours. America was scarcely to blame. The question of betrayal therefore does not arise.

Military dictators flourished once upon a time. They were even held up as models of virtue and progress. Their day is up. No one takes them seriously any more. The US is happy dealing with a military 'strongman' because it is convenient, decision-making becoming easier. But this does not mean the US will not exploit his weaknesses.

The consequences are before us. In India the American president is ecstatic in praising Indian democracy and Indias achievements in the economic field. In Pakistan he presses its military ruler on democracy and 'the war on terrorism'. Gen Musharraf may say that Pakistan does not follow an 'Indo-centric' policy but with everything in Pakistan's arsenal — from tanks to missiles to nuke capability — India-specific, there won't be many takers for this newest theory.

In Pakistan the same man receives the US president one day and meets the Centcom commander, Gen Abizaid, the next, on both occasions stressing Pakistan's services in 'the war on terror'. Problems of style dog him.

For Bush he must wear a civilian suit, for Abizaid the trademark army uniform. The labours of Hercules look less complicated.

Posted by: Seafarious || 03/19/2006 00:00 || Comments || Link || E-Mail|| [275 views] Top|| File under:
Iraq
Operation Swarmer angers Sunni Arabs
The three-day-old sweep through villages 60 miles north of Baghdad stirred growing unease among leading Sunnis and Associated Press reporters. One called it a needless "escalation" at a time of difficult negotiations over forming a broad-based government representing all of Iraq's communities. In the counterinsurgency sweep, through a 100-square-mile area of semidesert northeast of the Tigris River town of Samarra, Iraqi soldiers and units of the 101st Airborne Division had detained about 80 suspected insurgents as of Saturday, said Lt. Col. Edward S. Loomis, a U.S. spokesman. Seventeen were released after questioning, he said. Among those detained were six people, not further identified, allegedly responsible for the March 11 killing of Amjad Hameed, a journalist for the Iraqi television network al-Iraqiya, and his driver, the interim Iraqi government said.

The security net thrown down by Swarmer, described as the largest Iraq operation by helicopter-borne troops in three years, has angered residents of the area, which was a political stronghold of the Sunni-dominated government of Saddam Hussein ousted by the 2003 invasion. One leading Sunni Arab, Iraqi presidential security adviser Wafiq al-Samaraei, urged that the operation ease restrictions on traffic across Samarra's vital Tigris River bridge, and cease "disarming the people of Samarra of their own authorized weapons." He said the arms were needed to confront the "Zarqawi terrorists."

Many Sunni spokesmen differentiate between what they see as an Iraqi nationalist resistance against the U.S. occupation and Islamic fundamentalist terrorists in Iraq, many foreign, led by people like Abu Mussab al-Zarqawi, a Jordanian allied with Osama bin Laden's al-Qaida. "Many young people were detained, some of them innocent, and I call for their quick release," al-Samaraie told a TV interviewer. But he also called on Samarra's youths "to lay down their arms and join the political process." A Sunni leader in Parliament, Tarek al-Hashimi, told reporters the operation has come at too delicate a moment in Iraq. "There was no need to escalate military acts as the country is passing through a dangerous political dilemma," he said Friday.

In other action, Iraqi counterinsurgency troops staged a pre-dawn raid near Baqouba, 27 miles north of Baghdad, touching off a clash in which two gunmen were killed, one was wounded and 18 were arrested, including a Jordanian, Brig. Saman al-Talabani said. Along with ammunition and arms, the soldiers seized computer discs of fatwas — edicts — issued by Islamic clerics to kill Iraqi police and soldiers, al-Talabani said. A Sunni extremist leader was captured south of Baghdad along with five other "dangerous terrorists" and confessed to killing hundreds of Shiite Muslims in recent months, police Lt. Col. Falah al-Mohammedawi said. He identified the alleged ringleader as Mohammed al-Janabi.
Posted by: Seafarious || 03/19/2006 00:00 || Comments || Link || E-Mail|| [298 views] Top|| File under:
Home Front: WoT
Pakistani convicted of illegally exporting military aircraft parts
SAN DIEGO - A Pakistani who spent five years in prison for selling missile parts to Iran in the 1980s has been convicted of illegally exporting military aircraft parts to Belgium, Malaysia and the United Arab Emirates. Arif Ali Durrani was convicted on Friday in US District Court on four counts of exporting engine parts and other components for the F-5 fighter jet and the Chinook helicopter, said Jennifer Silliman, assistant special agent in charge for Immigration and Customs Enforcement in San Diego. Durrani was also convicted on one count of conspiracy to export parts, she said. The ultimate destination for the parts was Iran, she said. Durrani faces up to 45 years in prison when he is sentenced June 5. Calls to Durrani's lawyer, Moe Nadim, were not returned.


"Go away. I'm done with him."

He had a lawyer named Moe?

Durrani coordinated the exports from Rosarito Beach, Mexico, where he moved after being ordered deported from the United States, officials said. He had served five years in prison after being convicted in 1987 of selling missile parts to Iran in the 1980s. He said his actions were part of the Iran-Contra scandal in which the United States exchanged arms to gain release of US hostages held in Lebanon.
Posted by: Steve White || 03/19/2006 00:00 || Comments || Link || E-Mail|| [309 views] Top|| File under:
India-Pakistan
Protest over desecration
SIALKOT: A complete shutter down was observed in the village Kuluwal near Sialkot International Airport on Saturday against allegations that a local quarrel led to desecration of Holy Quran.

Eyewitness said that Shaifq, 20, was found in a bedroom with his sister-in-law Noreen by his father Muhammad Latif. When the later objected to his presence in the room, Shafiq became angry and started breaking house hold items. In his anger, he desecrated the holy book. A neighbour, Nasir, who claimed to have seen the incident, reported it to Head Marla police. Police arrested Shafiq and registered a case against him. After hearing about the incident, local residents began to protest, demanding that all shops, schools and government offices in the area close. Noreen is said to be wife of Muhammad Anwar, a prayer leader of an Islamabad mosque.

Posted by: Fred || 03/19/2006 00:00 || Comments || Link || E-Mail|| [307 views] Top|| File under:
Europe
Adams finds US snub is a bitter pill to swallow
It has proved to be a very expensive St Patrick's Day for Gerry Adams. A ban on fund-raising, imposed as a visa condition for his trip to the US, has forced Sinn Fein to repay $100,000 (£57,000) in ticket sales for a gala breakfast he attended in Washington.

The Sinn Fein president is clearly bitter about what he described as a "partisan" decision by President Bush's Administration which, he said, took no account of the IRA's renunciation of armed struggle and the progress made on decommissioning. "I don't understand why I'm allowed to go to London for fundraising but not come here," he told The Times at a subsequent event for the American Ireland Fund.


Maybe because we don't quite believe you?

The US, where up to 45 million people claim Irish descent, has always been regarded as the (Irish) Republicans' cash cow and for more than a decade Mr Adams had enjoyed being fêted on his high-profile annual trip to the White House. But last year he was removed from the invitation list for the President's shamrock ceremony because Mr Bush was angry over the IRA's involvement in the Northern Bank robbery and the continued paramilitary violence that led to the murder of Robert McCartney.

This year, the Sinn Fein leader was allowed back into the White House. But he was not asked to a private, more intimate, meeting with Mr Bush. Instead, the President once again chose to spend time with Mr McCartney's sister, Catherine, and other victims of IRA violence. These included Esther Rafferty whose brother, Joseph, was allegedly murdered last April, and Alan McBride, whose wife was killed in the Shankill bombings a decade ago.


Bush has a tendency to keep accounts. If he makes a move like this it seldom is for transient show ...

Mr Adams sought to make light of the $100,000 bill for his trip and the frosty reception he had received from the President. "At least I got a free breakfast," he said. "Look here, Washington comes and Washington goes — but the Irish-Americans have remained constant and they have kept their faith in us."


A woman in my neighborhood has a '26 + 6 = 1' bumper sticker. I'm hoping she's not as gullible as she once was.

But the income that Sinn Fein receives from the Irish-American lobby has fallen to less than $1 million a year. Donations to the respectable and charitable American Ireland Fund dropped by more than a quarter in 2004.

I'm sure 'unofficial donations' are still high.

Peter Hain, the Northern Ireland Secretary who also travelled to Washington for St Patrick's Day, believes that the mood — even on "green emotion" days such as this — shifted irrevocably because of the September 11, 2001, attacks. "What has changed is terror and that has changed minds, he said. "Sinn Fein had been treated as heroes on Capitol Hill for years with republicanism intertwined is some minds with the American War of Independence." Although he did not want to be drawn into the row over Mr Adams's right to raise money in the US, he suggested that last year's St Patrick's Day snub for Sinn Fein had a profound effect.

Mr Hain has held talks with Mr Bush, as well as Mitchell Reiss, the President's special envoy on Northern Ireland, and Bertie Ahern, the Irish Prime Minister, over plans due to be unveiled next month for restoring powers to the devolved Stormont Assembly, which was suspended in 2002. Ian Paisley's Democratic Ulster Unionists still want to delay, he said, while the nationalists "want to jump back in; we need to find a bridge between them". A proposal for phased reintroduction appears most likely.

"We're now entering the most important period since the Good Friday agreement in terms of people having to make their minds up," he said. But Mr Hain also emphasised that the US remained a central component in the peace process.
Posted by: lotp || 03/19/2006 00:00 || Comments || Link || E-Mail|| [483 views] Top|| File under:
India-Pakistan
Rockets fired at army fort in Miranshah
Suspected militants fired rockets at army installations in Miranshah, the main town in North Waziristan, on Saturday but no casualties were reported. Eight rockets were fired at security check posts, two of which landed in a grid station, two in a stadium and the rest around the army fort. Witnesses said security forces retaliated with firing, which continued for two hours.
Posted by: Fred || 03/19/2006 00:00 || Comments || Link || E-Mail|| [282 views] Top|| File under:
Two constables injured in grenade attack
QUETTA: Two police constables were injured when two unidentified motorcyclists hurled a hand grenade at them on Saturday. The two constables were patrolling Shahbaz Colony on a motorcycle when they were attacked by the unidentified motorcyclists with a hand grenade. Balochistan government spokesman Raziq Bugti linked the hand grenade attack to the ongoing unrest in the province.
Posted by: Fred || 03/19/2006 00:00 || Comments || Link || E-Mail|| [309 views] Top|| File under:
Home Front: Culture Wars
FEMA to try to recoup 'misdirected' storm aid
The Federal Emergency Management Agency will try to recoup some of the aid fraudulently or otherwise wrongly obtained by individuals or families following hurricanes that struck last year, The New York Times reported on Saturday.

The agency acknowledged it wrongly distributed tens of millions of dollars in aid and called the recoup move a routine step taken after any disaster. It said benefits were sometimes paid twice to the same recipient or to those were who ineligible after hurricanes Katrina, Rita and Wilma struck, the Times said.

"In every disaster there are just some people who are bad apples who attempt to take advantage of the programs," the Times quoted Donna Dannels, the acting deputy director of disaster recovery at FEMA, as saying. Auditors, however, said FEMA was at fault for much of the abuse because of an inadequate and vulnerable accounting system, the Times said.

Some $6.8 billion in disaster assistance was distributed last year to 1.7 million households after the three major storms hit Louisiana and Mississippi, Texas and Florida.

FEMA has sent letters to 1,500 families asking them to return payments so far, most of which were $2,000 cash disbursements but which could go as high, legally, as $26,200 per household, the Times reported. Individuals who receive a letter from FEMA will have a month to repay the requested amount before being charged interest. They also will have a chance to appeal but if the appeal fails and payment is not made, the debt will be turned over to the Treasury Department to collect.

According to the Times, FEMA expects to seek the return of aid from 2 percent to 3 percent of approved applicants. While officials could not estimate how much money that might involve, they said could be up to $100 million.

Some cases involved aid given to families who were later reimbursed by insurers but auditors have found that perhaps tens of thousands of improper payments were made because people were able to apply for and collect aid repeatedly, the Times said. Others were found to have received cash aid using false Social Security numbers, which FEMA did not check after they were submitted. One person used 15 different Social Security numbers to collect $41,000, the Times reported.

In Louisiana, that wouldn't even qualify you as an alternate on a levee committee.
Posted by: Pappy || 03/19/2006 00:00 || Comments || Link || E-Mail|| [281 views] Top|| File under:
Britain
Hicks linked to shoe bomber
Australian terrorist suspect David Hicks has admitted to British intelligence agents that he trained with terrorists including "shoe bomber" Richard Reid, UK authorities said. The Guantanamo Bay detainee also is said to have told MI5 agents who interrogated him in 2003 that he received extensive training at camps in Kashmir and Afghanistan and met the late Abu Hafs, an al-Qaeda kingpin who prior to his death in 2001 was named as the successor to Osama bin Laden.

The Sun-Herald today said the admissions were being used by the British Government in its appeal against a High Court ruling last December requiring that Hicks be given British citizenship because his mother was born and raised in England. The paper cited a letter to Hicks' lawyers last December setting out why Home Secretary Charles Clarke was unwilling to grant Hicks citizenship and stating he intended to "rely on admissions made by Mr Hicks in an interview with the Security Service (MI5) on 26 April, 2003, in Guantanamo Bay."

"In particular, Mr Hicks admitted ... attending a (Lashkar-e-Toiba) training camp in Kashmir in around 2000 ... attending the Al Farooq system of camps in Afghanistan in around 2001 ... (and) receiving training in weapons and guerrilla warfare," the letter added. The letter said Hicks also had admitted "training with a number of UK nationals known to be Islamic extremists" including Richard Reid, the "shoe bomber" now serving a life sentence for trying to blow up a trans-Atlantic flight with a bomb concealed in his shoe in 2001. The British Government has since secured the release of all British citizens held at Guantanamo Bay in a deal with US authorities. Hicks had sought British citizenship in the expectation it would also help secure his release from Guantanamo Bay. He has been in US custody at the detention centre in Cuba since he was captured allegedly fighting with the Taliban in Afghanistan in the immediate aftermath of the September 11, 2001 attacks in the US.

The British Government appeal was argued yesterday before Justices Pill, Rix and Hooper in the Court of Appeal at the Royal Courts of Justice. A judgment was expected early next month, although it was open for both sides to appeal the verdict further to the House of Lords.

The Adelaide-born former chicken processor and one-time jackaroo is facing trial on terrorism-related charges before a US military commission. His father, Terry Hicks, who retraced his steps through Pakistan and Afghanistan for a television documentary two years ago admitted David had been with the Taliban but has always denied that he was a terrorist. Today he said his son was struggling to stay positive in the wake of the appeal, but added Britain would be responsible for retrieving David from Guantanamo Bay if the Government appeal fails. "If David wins the appeal then it falls on the British Government to get him back," he said.
Posted by: Oztralian || 03/19/2006 00:00 || Comments || Link || E-Mail|| [283 views] Top|| File under:
International-UN-NGOs
UN condemns comments by Annan's chief of staff
UNITED NATIONS: The UN Staff Council criticized Secretary-General Kofi Annan's chief of staff for making "misleading and divisive comments" about employees at U.N. headquarters in New York and demanded an apology, according to a resolution. The resolution circulated Friday cited Mark Malloch Brown's comments in a BBC interview on March 8 when he said U.N. staff in New York on tax-free salaries "are actually now a privileged tenured minority." Malloch Brown, who will become the U.N.'s deputy secretary-general on April 1 when Louise Frechette steps down, went on to say that "the real U.N. workers are out in difficult peacekeeping missions around the world on short-term contracts without much security." The resolution, which was adopted unanimously on Thursday, asked Rosemarie Waters, president of the UN Staff Union which represents over 5,000 staff at UN headquarters, to send a letter to Malloch Brown "condemning his misleading and divisive comments to the press."
Posted by: Fred || 03/19/2006 00:00 || Comments || Link || E-Mail|| [265 views] Top|| File under:
Bangladesh
Newly married girl strangled in Khulna
Mar 18: A newly married girl was strangled to death allegedly by her husband and in-laws at his house at Mujgunni Uttarpara area in Khulna city on Friday night for dowry. The victim was identified as Sultana Parveen Soma, 22, wife of Golam Kibria of Mujgunni Uttarpara area.

It has been alleged that Soma used to be tortured by her husband and in-laws for dowry since her marriage to Kibria about four months back. The husband demanded Taka 2 lakhs in cash, a fridge and a colour television as dowry from her parents who were not able to meet the demands immediately.


Dang, all we got was a wedding reception.

Not getting the dowry, the angry husband Kibria and his close relations choked her to death and hanged the body from the ceiling fan with a scarf, said the brothers of the victim.


Everytime I try to hang something from a ceiling fan it comes crashing down with the surrounding plaster board ...

Soma's brother Sheikh Shaheen has lodged a murder case with Khalishpur police station against her husband and five others. Police have arrested FIR named accused Kibria's sister Mini and her husband Ali Akbor. Four other accused have gone into hiding since the incident.
Posted by: Steve White || 03/19/2006 00:00 || Comments || Link || E-Mail|| [298 views] Top|| File under:
India-Pakistan
India to ask Interpol for arrest of militants
India is set to ask Interpol to issue international arrest warrants for militant commanders it claims Pakistan is harbouring, sources said on Saturday. New Delhi is preparing a list of militant leaders to seek their extradition to India, where they will face criminal proceedings. Included on the list are: United Jihad Council chief and Hizbul Mujahideen supremo Syed Salahuddin, Jaish-e-Muhammad chief Maulana Masoor Azhar and al-Umar chief Mushatq Ahmad Zargar.

India accuses them of carrying out cross-border terrorism in Jammu and Kashmir from a Muzaffarabad-based safe haven. Official sources confirmed that the Indian Home Ministry had decided to approach Interpol in the wake of Islamabad's denial that the militants are residing in its territory. India is set to seek Red Corner Notices to force Pakistan's Federation Investigation Agency (FIA) to arrest the leaders.
Posted by: Fred || 03/19/2006 00:00 || Comments || Link || E-Mail|| [315 views] Top|| File under:
China-Japan-Koreas
China 'ready' for energy co-operation with US
China's government has said it is willing to work with the US on future oil, gas and renewable energy projects, as well as on global energy security issues.

"In the field of energy, China and the US are not competitors," Qin Gang, foreign ministry spokesperson, said during a press briefing. "China stands ready to co-operate with the US and other countries … on the basis of equality and mutual benefit."

Mr Qin was responding to comments earlier this week by Dick Lugar, the influential US Senator, who said it was crucial for Washington to broaden its energy co-operation with China and India. US energy dependence was "the albatross" of its national security, he said.

China's pursuit of resources around the world, including in countries shunned by the west – such as Iran, Sudan and Burma – has caused friction with the US and anger in Congress.

"There is great potential for the two countries and an extensive range of areas for co-operation," said Mr Qin. "We must have a very active approach."

Mr Qin did not give further details. Mr Lugar, who chairs the Senate foreign relations committee, had suggested the US needed to expand international co-operation to prepare for major disruptions in oil supply. Beijing has been mapping out plans to store oil in strategic reserves at four main locations around the country.

I rather suspect they've gone beyond the mapping out stage.

Han Xiaoping, CEO of Falcon Power, an energy consultancy in Beijing, said the US and China should work together on natural gas exploration, perhaps with American companies becoming more active in China. "Not co-operating will allow natural gas prices to stay high, causing losses for both countries," he said.

Sergei Razov, Russia's ambassador to Beijing, said the two countries were continuing discussions on a possible oil pipeline from Siberia to supply China. He said Russia planned to transport 15m tons of crude oil to China by rail this year.

Mr Razov said other talks had focused on Russia exporting natural gas to its neighbour and the two jointly developing nuclear power. Energy issues are expected to top the agenda when Russian President Vladimir Putin's visits Beijing next week.
The US must expand international co-ordination of energy issues, especially with China and India, to address concerns about growing global competition for energy resources, the chairman of the Senate foreign relations committee said on Monday.

In a speech in Washington, Dick Lugar, the influential Republican senator, warned: "No one who is honestly assessing the decline of American leverage around the world due to energy dependence can fail to see that energy is the albatross of US national security."

His remarks highlight the extent to which energy security has moved rapidly up the US political agenda, driven by an unusual coalition of interests. These include national security specialists concerned about US reliance on foreign oil in troubled parts of the world, environmentalists and unions keen to create jobs in the US by developing alternative energy sources.

Political interest in the issue was underlined by President George W. Bush's unexpected comments in his State of the Union speech in January, when the former oil executive warned that the US "was addicted to oil".

Mr Lugar on Monday called that phrase a "seminal moment in American history, when a US president said something contrary to expectations," and compared it with "President Nixon using his anti-communist credentials to open up China".

As debate about Iran's nuclear ambitions shifts to the United Nations Security Council, Mr Lugar highlighted the dangers of transferring billions of dollars to unaccountable regimes and warned that economic sanctions against Iran might not work.

"Iran has been anticipating a crisis by accumulating funds [from high oil prices], so if they shut off oil supplies it could have savings to draw down for a long period of time. That is not well recognised and allows Iran and other states a degree of invulnerability to economic sanctions," he said.

Mr Lugar noted that 77 per cent of the world's oil supply was controlled by foreign governments, and that the US paid 17 per cent more for its energy in 2005 than the year before. Energy costs now account for a third of the US trade deficit. He predicted that the US would spend $320bn on oil imports this year.

To reduce US vulnerability he said he would introduce an Energy Diplomacy and Security Act this week to expand international co-operation to "enhance preparedness for major disruptions in oil supplies".
Posted by: lotp || 03/19/2006 00:00 || Comments || Link || E-Mail|| [270 views] Top|| File under:
Europe
Belarussians fill streets on eve of poll
Thousands of Belarussians have staged the largest opposition rally in years on the eve of an election, with the president threatening protesters. Alexander Lukashenko, accused in the West of human rights violations in 12 years in power, is all but certain to easily defeat three challengers, two from the small liberal opposition.

Alexander Milinkevich, the main opposition hopeful, accuses Lukashenko of preparing to rig the vote. The European Union, which has sanctions in place against Belarussian officials, expressed concern over a "lack of freedom". About 6000 people massed on the outskirts of the capital, Minsk, for a rock concert, waving the EU flag and the traditional red-and-white national colours banned by Lukashenko. Those in attendance chanted "Freedom!" and "Long Live Belarus!" Milinkevich told supporters to take to the streets after the polls closed, as Ukrainians did in the 2004 Orange Revolution, to keep the count honest despite official warnings that public order violations would be treated as terrorism.
Posted by: Fred || 03/19/2006 00:00 || Comments || Link || E-Mail|| [255 views] Top|| File under:
Israel-Palestine-Jordan
Abbas to accept Hamas cabinet lineup
The Palestinian president will accept Hamas' cabinet line-up, but will press the group to make changes to its government agenda, which calls for resistance by any means to end Israeli occupation, aides say. Nabil Abu Rudaina, spokesman for the president, said on Saturday that Mahmoud Abbas would not reject the cabinet because he believed he should give Hamas a chance to set up its government. "In my view, the president is not going to reject the Hamas government because he is not willing to block a government that will win a confidence vote in parliament," said Abu Rudaina.
Posted by: Fred || 03/19/2006 00:00 || Comments || Link || E-Mail|| [284 views] Top|| File under:
India-Pakistan
Ahmadiyya Imam, four others charged with 'blasphemy'
LAHORE: The Imam of the Ahmadiyya community, Mirza Masroor Ahmad and four workers at a monthly Ahmadi magazine for women have been charged with blasphemy for referring to quotes from the Quran and Hadith, Daily Times has learnt.


Having been declared infidels by the Qazi bunch, the Ahmadis aren't allowed to refer to the Koran and the Hadith. They're expected to make do with comic books and limericks. They're not allowed to call their mosques "mosques." They're "places of worship," or maybe "pool halls."

According to a copy of the FIR registered on January 5, 2006, at Tando Adam police station, the Ahmadiyya Imam, Mirza Khalil Ahmed Qamar (editor of monthly magazine Misbah), Sheikh Khurshid Ahmad (publisher), Sultan Ahmad Qadiyani (printer) and an unidentified woman author of an article in the magazine stand accused of blasphemy under Section 298C (anti-Ahmadi law) of the PPC. The complainant is Allama Ahmad Mian Hamadi, khateeb of Jamia Mosque Tando Adam.
Hamadi says in the FIR that naming and quoting Allah, the Prophet Muhammad (may his drip clear up peace be upon him), referring to the Quran, and referring to the Prophet (ptui pbuh) as "our beloved master" by Ahmedis is "blasphemous" and hurts the religious sentiment of Muslims, and this was exactly what was done in the August 2005 issue of Misbah.


Infidels are required to walk on eggs around Moose limbs, so as not to offend their hypersensitive feelings. Offending their feelings is grounds for arrest and probable execution. If by some chance the offenders are let off by the courts, they are likely to be bumped off by gunnies.

Sources said the matter was initially referred to the district police officer of Sanghar, Ajmal Khan Magsi, who, after consulting with local clerics, ordered the registration of a case. Sources said no one had yet been arrested. Tando Adam SHO Muhammad Younis initially denied there was such an FIR, but when informed that Daily Times possessed a copy, refused to comment on the "sensitive" matter.


It's an old Pak tradition: When in doubt, lie through your teeth.

At the risk of repeating myself, when the ultimate battle in the war on terror comes, the target will be Soddy Arabia, from whence come the takfireen, declaring everybody but themselves to be infidels and intent on oppressing them. But I believe Paks — who, thankfully, have never won a war — will be their allies and their cannon fodder. The two countries, side by side, are repugnant in their citizens' lack of freedom, and the lack of freedom of religion is the root of that. In both places a person can be jailed and executed at the whim of a holy man, though Pakistan is actually more blatant about it than even Soddy Arabia.

Vote as many times as you want; democracy and freedom are not the same thing. If you don't have a right to an opinion you have no rights at all. Someone else will tell you what to think and what to do, and you'll damned well do it or else. If you're required to subscribe to the local religious orthodoxy, you don't have a right to an opinion. Period. Pakland can profess to be "tolerant," and to protect the rights of religious minorities, but watching the hands rather than the lips demonstrates the exact opposite of what they say.

I have no use for the Ahmadis. As far as I'm concerned, anybody with a Koran in his life is welcome to maintain a goodly distance from me. But I feel sorry for them, the same way I feel sorry for the Pak Christians, Hindus, and Buddhists. They're at the mercy of the Master Religion, and they might as well be required to wear yellow symbols on their clothing.

Pakland, where every night is Kristallnacht.
Posted by: Fred || 03/19/2006 00:00 || Comments || Link || E-Mail|| [275 views] Top|| File under:
Bangladesh
Tales from the Crossfire Gazette (Sunday edition)
An extremist leader was killed in a police 'crossfire' between the policemen and a gang of extremists early Saturday at Charkol village under Sadar upazila in Jhenidah. The deceased was identified as Shamsul Haque alias Sumon (40), son of late Jahiruddin Mondol of Charkol village.


Pops may have been in a previous crossfire. We hope.

Police said Sumon, who was killed in the police crossfire was one of the top leaders of Purba Bangla Communist Party (M L - Janajuddha) as well as accused in 20 cases including 19 murder charges.


How unusual, they whacked a commie.

Police sources said acting on a tip off, ...


... Mahmoud the commie-hating Weasel strikes again ...

...Kotchandpur thana police conducted a raid Friday morning at Chandpara Khapur village under Chougachha thana and arrested him.


"Well, well, if it isn't our local commie. C'mon, Sumon, youse comin' wit us."

Later, following his confession ...


... conducted according to Marxist principles ...

... police conducted another raid early Saturday along with Sumon to arrest his henchmen accomplices and recover their hidden arms lair den.


Just another early morning stroll in a field ...

Police said as they reached the field of Chorkol village, the ambushed accomplices of Sumon opened fire on them to snatch away their leader and they retaliated.


Just like the RAB would. How quaint.

At one stage, police claimed that Sumon tried to escape, received several bullet injuries all to the back of the head and died on the spot.
The accomplices of Sumon, according to police, who opened fire on them managed to flee the scene unhurt leaving a local made gun and four rounds of bullets.


No one else hit, no one else injured, no hernias and no trips to the Chittagong Med School ER.
Posted by: Steve White || 03/19/2006 00:00 || Comments || Link || E-Mail|| [318 views] Top|| File under:
India-Pakistan
Gunmen kill former lawmaker, bodyguard in south
KARACHI, Pakistan - Gunmen on a motorcycle opened fire on a car carrying a former provincial minister in southern Pakistan on Saturday, killing him along with his bodyguard before fleeing, police said. Badar Iqbal, a leader in the ruling Pakistan Muslim League-Q party, was attacked on a road in the heart of port city Karachi, said Tariq Aslam, an area police chief. He said one passer-by was also injured when a stray bullet hit him, but gave no further details.

Iqbal was a provincial minister in the 1990s. At the time, he was a member of the country's ethnic-based Mutahida Qami Movement (MQM) party. However, he changed political loyalty recently and joined the ruling party.
MQM, a party mainly representing Urdu-speaking migrants from India, is also a partner in the coalition government that rules the southern Sindh province of which Karachi is the capital.
Posted by: Steve White || 03/19/2006 00:00 || Comments || Link || E-Mail|| [298 views] Top|| File under:
Syria-Lebanon-Iran
President Lahoud vows to stay on
Lebanese President Emile Lahoud said on Saturday he would not yield to mounting pressure to resign and that he is protecting the constitution. "I will not meet their demand and leave office. They can only oust me if the constitution states I am accused of treason or if I have violated the constitution, two things I have never committed," he said in an interview with Al-Jazeera television on Saturday.

Lahoud said most of the politicians calling for his resignation had spent their careers in the Syrian camp, and challenged them to hold new elections if they were confident of keeping a parliamentary majority they won last summer. "If they do not fear anything let them call for early elections and let the new deputies elect their new president. Or if they want, let them hold a referendum and see who the people would choose as their new president," he said. "The weapons of the resistance should exist until the Arab-Israeli conflict comes to an end and the Palestinians return to their homeland," Lahoud said.
Posted by: Seafarious || 03/19/2006 00:00 || Comments || Link || E-Mail|| [281 views] Top|| File under:
Afghanistan
Former governor among 15 killed in Taleban attacks
KANDAHAR - At least nine policemen, a former governor, his four companions and a security guard were killed in separate attacks in Afghanistan blamed on the Taleban, officials said on Saturday.

A bomb blast Friday killed nine policemen who were escorting the bodies of four Albanians kidnapped by Taleban terrorists fighters last week in an area between Kandahar and neighbouring Helmand province in the south. Initial reports had said five policemen were killed in the attack in Maiwand district but Kandahar's governor on Saturday revised the toll upwards to nine. "The new information we have got indicates that nine policemen were killed in Friday's attack," governor Asadullah Khaled said.

On Saturday, suspected Taleban terrorists rebels killed former Ghanzi province governor Taj Mohammad, known as Qari Baba, and his four companions in the southern province, one of the hotbeds of the Taleban. "I confirm that Qari Baba and his four companions were killed this morning," local police official Habibullah Jan said.

Baba was working as an advisor to the current governor of Ghazni, Sher Alam. Jan blamed the attack on remnants of the Taleban terrorists and their Islamic allies, including those loyal to former Afghan prime minister and warlord Gulbuddin Hekmatyar, now on the US most wanted list. "Taleban and Hekmatyar's men are believed to be behind this cowardly attack," Jan said.


Cowardly is the right word for Hek.

Also on Saturday, an attempt to kill Sher Alam failed while two of the attackers were shot dead by his security personnel. "A group of Taleban terrorists attacked our convoy near Gulan district," Alam said. He said no one was hurt in his convoy and in retaliatory fire his bodyguards killed two Taleban. The rest of the attackers escaped.
Late Friday suspected Taleban terrorists attacked a private construction company site in southern Afghanistan that left one security guard dead while two others were reported missing, officials said. The men, who were guarding a reconstruction site for a private Afghan company, came under attack by dozens of suspected Taleban terrorists militants in Zabul province, police chief Ghulam Nabi Mullahkhil said.

In another attack claimed by the Taleban terrorists, four Afghan soliders were wounded in a clash with Taleban fighters in Zabul, a local commander said. The soldiers were in "bad condition" in a local hospital, Zabul military commander Rahmatullah Raufi said.

The Taleban are waging a bloody insurgency against the new government and its foreign allies. The violence left about 1,700 people dead in Afghanistan last year, many of them terrorists militants.

Posted by: Steve White || 03/19/2006 00:00 || Comments || Link || E-Mail|| [319 views] Top|| File under:
Syria-Lebanon-Iran
Iran's Interior Minister says 12 still missing in Zabol Attack
Interior Minister Mostafa Pour-Mohammadi told IRNA according to the ministry statistics the number of missing people in the terroristic event of Zahedan-Zabol road was not more than 12. However, he added, "I hope the figure will be less."

The minister, who arrived in the province on Saturday said the provincial people's expectations on security is reasonable, but unfortunately there are some problems in border areas. He said that he inspected some border areas by helicopter and that he had seen the border checkpoints adding though the border guards have been strengthened, they should be reinforced.

Armed bandits closed Zahedan-Zabol road on Thursday evening and forced the crossing cars passengers leave their cars and then shot them. According to the official figures 21 people were killed and 7 injured.

The interior minister participated in a ceremony held for the victims of the terroristic attack.
Posted by: Pappy || 03/19/2006 00:00 || Comments || Link || E-Mail|| [322 views] Top|| File under:
India-Pakistan
Waheed brothers freed
KARACHI: Two Pakistani doctor brothers, cleared of convictions for providing medical treatment and money to al Qaeda-linked militants, have been freed after nearly two years in custody, an official said Saturday. The brothers, Akmal and Arshad Waheed, had been arrested in Karachi in June 2004 on suspicion of sheltering, helping and treating Pakistani and foreign militants. They were convicted in 2005 and sentenced to seven years in prison. But last week, a Karachi court quashed their convictions and asked authorities to immediately free them.

But, instead of implementing the court order, police re-arrested them under a law that allows the government to hold any terror suspects for three months. Rashid Alam, the official in charge of police and civil security agencies in Sindh province, of which Karachi is the capital, said the brothers had been released, and reached home on Friday.
Posted by: Fred || 03/19/2006 00:00 || Comments || Link || E-Mail|| [325 views] Top|| File under:
Israel-Palestine-Jordan
State prosecutor: Israel has right to try Ze'evi killers
Israel has the authority to try the murderers of former minister Rehavam Ze'evi, State Prosecutor Eran Shendar concluded yesterday after consulting with other senior legal officials. Five suspects in Ze'evi's murder were among the six wanted Palestinians seized by Israel from the Jericho jail on Tuesday.

Although some of the suspects have already been tried by the Palestinian Authority, Shendar and his colleagues concluded that the prohibition against "double jeopardy" does not apply in this case. "Israel's position is that Israel, and not the Palestinian Authority, had sole authority to try Minister Ze'evi's murderers," explained Attorney General Menachem Mazuz.

Justice Ministry officials also believe it would be preferable to try the men in a civil rather than a military court. Mazuz explained that his office is still examining all the relevant material to ensure that it has sufficient evidence to indict the five; only after that review is completed will he decide whether and where to try them.

Meanwhile, B'Tselem and Physicians for Human Rights yesterday urged Military Advocate General Avihai Mandelblit to investigate "infringements of the detainees' dignity" during the army's raid on the Jericho jail. The organizations complained that the arrested men were humiliated when photographs of them emerging from the jail in their underwear, in compliance with the soldiers' orders, were aired and printed by media outlets worldwide.

Posted by: Steve White || 03/19/2006 00:00 || Comments || Link || E-Mail|| [293 views] Top|| File under:
China-Japan-Koreas
North Korea wants Norwegian mediation
North Korea wants Norway to mediate in its dispute with the United States over the development of its nuclear industry. "Norway has a good reputation as a peace mediator and very good experience in international conflict resolution," North Korea's ambassador to the Nordic region, Jon In Chan, told newspaper VG. "These qualities should be invaluable on the Korean peninsula where relations are tense. We hope Norway can contribute as conflict solver in the ongoing nuclear dispute between the US and North Korea."

North Korea says it has nuclear weapons, though the United States has been unable to confirm this, and six-party talks aimed at ending the communist state's nuclear weapons program have stalled. Those involved are the United States, Russia, Japan, China and the two Koreas.

Norway, a member of NATO but not of the European Union, has a reputation as a peace mediator after organizing peace deals in the Middle East and Sri Lanka. Senior Norwegian diplomat Raymond Johansen told VG he had spoken to the North Korean ambassador but nothing had been finalized. "The talks were not that specific that an active broker role was discussed," he said. "But the fact that the ambassador defined the role to VG is interesting. But we must not forget that Norway is part of the international pressure on North Korea and we don't want to create the impression there is a split in this pressure."
Posted by: Seafarious || 03/19/2006 00:00 || Comments || Link || E-Mail|| [277 views] Top|| File under:
Europe
French protesters issue job ultimatum
Half a million protesters took to the streets across France to demand the scrapping of a new law they fear will erode job security. Trade union and student leaders gave the government 48 hours to comply. Issuing their ultimatum on Saturday, the leaders said they might decide on a one-day general strike unless the government withdrew the law by Monday evening.

The leaders said Jacques Chirac, the French president, and Dominique de Villepin, the prime minister, would "bear full responsibility for social tensions that might follow" if they failed to meet the deadline. The marches were mostly festive and peaceful, but dozens of youths pelted police with missiles, set a car ablaze and smashed a shop window at the end of the main protest in Paris. Police cleared them from the Place de la Nation with many rounds of teargas. Scattered violence was also reported in Marseille, Rennes and Lille, where police also charged and teargassed crowds.

"This is an ultimatum," said Rene Valadon, confederal secretary of the Force Ouvriere union, after union and student leaders met following the third nationwide protest in six weeks. "The government and the president have 48 hours to decide."
Posted by: Fred || 03/19/2006 00:00 || Comments || Link || E-Mail|| [404 views] Top|| File under:
Syria-Lebanon-Iran
Tehran's Tater Talk
Iran held secret talks with Shia militant leaders from Iraq and Lebanon only days before the country's nuclear negotiators threatened America with "harm and pain", independent sources in Teheran have revealed.

The Iraqi firebrand cleric, Moqtadr al-Sadr and the chief of the armed Shia group Hizbollah in Lebanon, Hassan Nasrallah, held separate consultations with leading officials in Teheran.

Al-Sadr commands thousands of fighters in Iraq, with the power to destabilise further the country and target British and American troops, while Hizbollah's missile-wielding fighters are stationed on Lebanon's southern border with Israel. The revelation of their visits to Teheran has stoked fears that Iran's Shia clerical rulers are drawing up plans to wage a co-ordinated proxy war, using foreign Shia militias, in the worsening dispute with the West over its nuclear ambitions.

In a statement 10 days ago to the International Atomic Energy Agency, Iran said that America could inflict harm and pain, before adding: "But the United States is also susceptible to harm and pain."

On Friday, Ali Larijani, a leading Iranian nuclear negotiator, said: "Iran has chosen the path of resistance till achieving full access to nuclear energy, because we consider it a legitimate right." Iran insists that its nuclear plans are for peaceful purposes, a claim disputed by the United States, which fears that Teheran is developing nuclear weapons.

The visits of al-Sadr and Nasrallah to the Iranian capital went unmentioned in state-controlled media, but were reported on the Iranian expatriate internet site, roozonline, widely regarded as a reliable source of information from inside the tightly controlled Iranian regime.

While Iraq and Lebanon are home to the most powerful Shia militias, the voice of Iran's ruling clerics also holds sway with Shia minorities and Iranian communities in Bahrain, Kuwait, Saudi Arabia and the United Arab Emirates. Its capacity to destabilise the Middle East also extends to the West Bank and Gaza Strip.

Posted by: Nimble Spemble || 03/19/2006 00:00 || Comments || Link || E-Mail|| [274 views] Top|| File under:
Caribbean-Latin America
Wives of Political Prisoners March in Cuba
HAVANA (AP) - The wives and mothers of about two dozen political prisoners marched Saturday along several of the city's main avenues, singing hymns and carrying signs reading ``amnesty'' to commemorate the third anniversary of the crackdown that put their husbands behind bars.


Surprise meter jumped when I saw this in the Guardian.

Authorities did not interfere with the march by the ``Ladies in White,'' as the women have become known for their frequent marches to draw attention to their husbands' plight. Dressed all in white as is their tradition, the women carried gladiolas as they walked along Havana's thoroughfares.

``We would never have thought this would go on for so long,'' said Laura Pollan, wife of Hector Maseda, a political prisoner who was among 75 people rounded up on March 18, 2003. He was sentenced to 20 years. ``We will continue to fight as long as he remains in prison,'' Pollan said.

The Cuban government has said the arrests were needed to protect the nation from ``mercenaries'' paid from abroad to undermine the socialist system. Cuba accused the 75 of working with the United States to undermine Castro's government - charges the activists and Washington deny. Fifteen of the original 75 have since been released on medical parole.
Posted by: Steve White || 03/19/2006 00:00 || Comments || Link || E-Mail|| [288 views] Top|| File under:
Bangladesh
Bagmara, a Taliban-model citadel of Bangla Bhai
Militant leader Bangla Bhai and his guru Shaikh Rahman are now caged in custody and one may think that their dreams of a Taliban-model Islamic rule in Bangladesh have been shattered. However, the miniscule model of Sharia rule he introduced in Bagmara remains as a footnote in Bangladesh's political annals, reports UNB.

As the story goes, the maverick militant leader took control of Bagmara, an upazila of about five lakh people in Rajshahi district, in May 2004. Siddiqul Islam alias Bangla Bhai, had promulgated a set of rules as described in Islamic Sharia for the people of Bagmara. The farmers had to deposit part of their seasonal crops as "Ushar" with his vigilante operations camp he established to eliminate communist outlaws. People also had to give Zakat, apart from toll, for the fund.

Abdul Jabbar of Hamirkutsa, Sekandar of Polashi and Ismail Hossain of Goalkandi were among the farmers from whom Bangla Bhai had taken share of their crops in Ushar. Under his strict rule of the militant kingpin, locals also had to cease from enjoying movies, buying CDs and doing VCD business, smoking in public and even making love. It was made obligatory for women to wear burqas (veils) and the men to keep their lungis and pantaloons above the ankles as per the taboos.
A CD shopkeeper in Bhawaniganj municipal area, who does not want to be named for fear of reprisals by the followers of Bangla Bhai, said, "We had to shut down our CD shop on Bangla Bhai's orders who had also asked me to surrender to his camp." On April 10, 2004, the CD shopkeeper had to meet Bangla Bhai at what is known as his 'Torture Cell' where he directed him to close down their CD business.

All sorts of obscenity--as believed and defined by the militants--had been banned during the Islamic rule of Afghan model they replicated in the one upazila before spreading their wings across Bangladesh under a mega-plan.
Teenagers found involved in love affairs used to be produced before their makeshift Sharia court and be punished. Another villager said Bangla Bhai had conscripted young villagers to join his militant training and punished those who did not comply. "One day, Bangla Bhai took some young men to Helipad area at Bhawaniganj in the name of holding a meeting and beat them up there in presence of hundreds of people for refusing to join his militant outfit," the villager said, also on condition of anonymity. Besides, taking drugs and alcohol was also a punishable offence, and many a youth was beaten up for such offence.
Posted by: Seafarious || 03/19/2006 00:00 || Comments || Link || E-Mail|| [294 views] Top|| File under:
Israel-Palestine-Jordan
Hamas delegation headed by Mishal arrives in Yemen
A delegation of the Islamic Resistence Movement of Hamas, headed by its politburo chief Khalid Mishal, arrived here on Saturday for a three-day visit. The visit is part of a fund-raising tour of a number of Arab and Islamic states the delegation is undertaking to beg for cash inform officials in these states of the latest developments on the Palestinian scene, Mishal told reporters upon his arrival. Mishaal is expected to apprise Yemeni officials of the endeavors taken by Hamas to form a new Palestinian government which might be announced some time today, said Hamas representative in Lebanon Osama Hamdan. The Hamas delegation might also discuss with Yemeni officials the political and economic and social make-up of the new Palestinian government, Hamdan was attributed as saying today by the Yemeni newspaper Al-Thowra. Hamdan further indicated that Hamas hoped that the next Arab summit meeting would endorse issues elicited by Hamas for the benefit of the Palestinian people.
Posted by: Seafarious || 03/19/2006 00:00 || Comments || Link || E-Mail|| [294 views] Top|| File under:
Iraq
Iraqi politician: 'US raid untimely'
An Iraqi politician has criticised a highly publicised US-led assault, saying it will send a discouraging signal at a time when leaders are seeking a political solution to the country's woes.


It comes right after a revered mosque is boomed by bad guyz trying to set off a civil war. I wouldn't call that untimely, at least not if I was on our side.

Saleh Mutlak said: "This large operation that used airplanes is sending a signal to parliament and Iraqis that the solution is military and not political."


You answer political moves with political moves. Answer gunfire with gunfire.

The offensive comes at a time when Zalmay Khalilzad, the US ambassador to Iraq, has been mediating to narrow differences among Iraqi politicians still struggling to form a government three months after parliamentary polls. The US military said that 50 people had been detained and 30 remained in custody as a result of "Operation Swarmer", which began on Thursday, would last several days.


Snagging bad guyz just exacerbates tensions, y'know. Better to just leave 'em alone...

The Pentagon released video footage to news organisations of soldiers being flown in helicopters to landing zones northeast of Samarra, 100km north of Baghdad, where the bombing of a Shia shrine last month prompted fears of civil war.

Message to the local Sunnis of whom Mutlak is a leader.
Posted by: Fred || 03/19/2006 00:00 || Comments || Link || E-Mail|| [284 views] Top|| File under:
India-Pakistan
Timing of Danish PM's visit in April 'not optimal' -- India
Something's *wrong* with the world when the Hamas chief can globetrot while Denmark's PM gets the cold shoulder...

New Delhi has told Danish Prime Minister Anders Fogh Rasmussen to defer his visit to India till autumn as the government feared massive demonstrations by Muslims and other groups over blasphemous cartoons of Prophet Muhammad (SM), reports UNB. The Indian Foreign Office quietly told the Danish government to reschedule Prime Minister Rasmussen's trip, which was to take place from April 2 to 7. Though the proposal for postponing the visit was made by the Indian government, Denmark accepted it without any hesitation as it agreed that circumstances were not conducive to the high-level visit at this juncture. Official sources said that cancellation of the visit did not cause any diplomatic row because it became easier to call off because the itinerary was not officially announced.
Posted by: Seafarious || 03/19/2006 00:00 || Comments || Link || E-Mail|| [327 views] Top|| File under:
-Short Attention Span Theater-
'No charges' angers man shot by cop
A man shot five times by police while he was in a booze-fuelled rage said he is disgusted charges against the officer won't be laid. Tony Fehr, 24, said he was drunk and out-of-control after fighting with his wife and had just cut off his ring finger with a samurai sword when he was shot by a police officer on April 15.


"Toody! He chopped off his finger!"
"Shoot, Muldoon! Shoot!"

"I don't think it's right someone can shoot someone five times and get away with it," he said. "I was drunk and I had kind of lost control but they could have handled it totally differently."

I suppose they could have beat you silly, but there was the little matter of that bloody sword you kept threatening them with ...

"I wuz just funnin' with 'em! That sword wudn't loaded!"

Following an investigation by the Edmonton Crown Prosecutor's office, it was determined yesterday no charges would be laid against the officer or Fehr. Calgary police refused comment.


Albertans have common sense.

They seem kind of taciturn, though. I probably coulda come up with a few comments for the delectation of the press.

At the time of the shooting, police Chief Jack Beaton said an officer, who sources identified as Kim Brochu, ordered Fehr to drop the sword and step back outside a home on 47 Ave. N.W.


"Drop the sword and come out withcher hands up!"

When he allegedly refused,


"You'll never take me alive, coppers!"

Brochu shot Fehr twice.


[BANG!] "Ow!"
[BANG!] "Ow!"

Beaton said two more cops arrived, but the man still refused to put the bloody weapon down, prompting Brochu to fire two more shots.


[BANG!] "Ow!"
[BANG!] "Ow!"

A fifth shot was fired when Fehr continued to advance, said Beaton at the time.


"Look out, Toody!" [BANG!]

Fehr said the incident was a blur until he was pepper sprayed.


"Then I sobered up pretty quick."

"After I cut off my finger I don't remember much until I was pepper-sprayed and that totally woke me up."


I was shit-faced drunk, is the reason.

Fehr was shot in the arm, hip, stomach and groin.


"My arm! You shot me in the arm!"

"It's been very hard to walk and to work and find an income."


"People just don't wanna hire a drunk with a missing finger who looks like a Swiss cheese. An' it's all their fault!"

Fehr said officers also refused to return his finger, claiming they needed it as evidence.


cold, that is. saved the taxpayers a lot of money for the surgery, tho.
Posted by: lotp || 03/19/2006 00:00 || Comments || Link || E-Mail|| [275 views] Top|| File under:
Syria-Lebanon-Iran
Japanese official: Iran could become importer of energy in near future:
The head of Japan International Cooperation Agency (JICA) said here Saturday that given Iran's high consumption of energy, the country could become an importer of energy in not very distant future. Touring the Center for Energy Management in the northern city of Tabriz, Hiroyuki Okuyo told reporters that Japan consumes about one percent of energy in producing the same product compared to Iran.

Also, the price of energy in Japan is 10-fold that of Iran and Iranian public due to the affordable energy sources are not sensitive to consumption of energy, he stated.

"The center plans to put some energy saving program into effect in Iran," the Japanese official added. The goal is to reduce energy consumption by 10 percent in the Iranian industry in the next two years, he said.

He added that Iran is the fourth Asian country after China, Turkey and Thailand in which JICA has implemented its energy saving program. He said the center promotes standard energy models for saving the ever increasing energy consumption throughout the world.

A major problem facing the company is the rising energy use especially gasoline consumption in the country.
Posted by: Pappy || 03/19/2006 00:00 || Comments || Link || E-Mail|| [299 views] Top|| File under:
India-Pakistan
Former MQM leader killed
KARACHI: Unidentified armed men on Saturday shot dead PML-Q leader Bader Iqbal along with his driver. Bader Iqbal, previously leader ofMQM, was travelling in his car when some unidentified armed men opened fire on him near Light House. Badar and his driver died on the spot. The assailants fled the scene.
Posted by: Fred || 03/19/2006 00:00 || Comments || Link || E-Mail|| [310 views] Top|| File under:
Six off-loaded from Int'l flights
ISLAMABAD: Six people were off loaded from different international flights for carrying fake travel documents. Immigration officials at the Islamabad Airport stopped Masood Qasim and Mohammad Junaid, who were to board the London-bound flight PK 785 and checked their travel documents, which were found to be bogus.

Safder Iqbal, an employee of PTCL, was off-loaded from the same flight for possessing a private passport and going abroad without informing his department. Sajjad Khan, resident of Sawat, was barred by the immigration officials from boarding the same flight for d checked his travel documents, which were found to be bogus. Nadir Khan and Mohammad Shabbir were offloaded from the Jadha-bound flight PK 753.
Posted by: Fred || 03/19/2006 00:00 || Comments || Link || E-Mail|| [287 views] Top|| File under:
Osama was eager to see Sharif as premier: Qazi
LAHORE: Osama Bin Laden, the chief of Al Qaeda, was eager to see Nawaz Sharif as the prime minister of Pakistan, Qazi Hussain Ahmed, the Muttahida Majlis-e-Amal (MMA) president and Jamaat-e-Islami (JI) chief, has said. In an interview with daily Jang's Sunday Magazine, Qazi said that Bin Laden visited Mansoora and was willing to buy parliamentarians' loyalties to ensure Nawaz Sharif's election as prime minister. Bin Laden said that if there was a way to buy votes, he was willing to pay for them, Qazi said. "He was a big supporter of Islami Jamhoori Ittehad and Nawaz Sharif," he said.

The JI chief said that he met Bin Laden several times, adding that he (Osama) visited the JI headquarters in Mansoora. Qazi said that bin Laden was also interested in a deal with the JI, which he (Qazi) declined. He said that a delegation sent by Bin Laden visited Peshawar to meet him (Qazi), adding that they wanted co-operation from the JI, but we declined the request. "We refused on the grounds that we could not make any agreement with someone who did not have a homeland and who was himself unsafe in Afghanistan. He said Bin Laden was not responsible for 9/11 as such an act was beyond him.
Posted by: Fred || 03/19/2006 00:00 || Comments || Link || E-Mail|| [285 views] Top|| File under:
Syria-Lebanon-Iran
UNSC close to agreement on Iran statement
UNITED NATIONS: The Security Council is inching toward agreeing a revised Franco-British draft urging Iran to suspend uranium enrichment, diplomats said on Friday as China suggested that Tehran be given up to six weeks to do so.

The 15-member council met for over one hour Friday to review the revised text, which incorporated comments made by members after a series of informal sessions earlier this week. Members agreed to meet again Tuesday after getting reactions from their capitals. "The response we got from our colleagues today suggests that we are pretty close to where they wanted us to be," Britain's UN envoy Emyr Jones Parry told reporters. "Our wish remains that the council should act expeditiously on this text and send the clearest possible signal (to Tehran) to reinforce the activities of the (International Atomic Energy Agency) Agency," he added.

French Ambassador Jean-Marc de La Sabliere also said he was "encouraged by the reaction" to the revised text, which he noted was "getting a lot of support". "We are not very far now from the end of the discussion," the French envoy said, adding that the co-sponsors were awaiting reactions from other members' capitals to the text. "I hope the reactions will be positive."
Posted by: Fred || 03/19/2006 00:00 || Comments || Link || E-Mail|| [276 views] Top|| File under:
Southeast Asia
Malaysia Planning To Procure UAVs
The army has plans to procure Unmanned Aerial Vehicles (UAV), said army chief Gen. Datuk Seri Abdul Aziz Zainal.

Abdul Aziz said the procurement would complete the defence assets of the army. "We've yet to own this aircraft. We are still in the planning stages in procuring the aircraft as part of our assets," he told reporters after attending the Passing Out Parade of the General Role Graduate Officers at the Army College. Gen. Abdul Aziz said this when asked on the UAV, believed to be owned by the Singapore Armed Forces, that was sighted in Gelang Patah, Johor.
Posted by: Pappy || 03/19/2006 00:00 || Comments || Link || E-Mail|| [278 views] Top|| File under:
Who's in the News
91
[untagged]
Bookmark
E-Mail Me
The Classics
The O Club
Rantburg Store
Comments Spam
The Bloids
The Never-ending Story
Thugburg
RSS Links
Gulf War I
The Way We Were
Bio
Sink Trap
Alzheimer's Association
Day by Day
Counterterrorism
Hair Through the Ages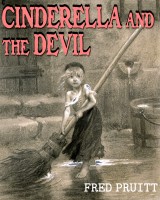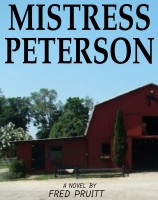 On Sale now!


A multi-volume chronology and reference guide set detailing three years of the Mexican Drug War between 2010 and 2012.

Rantburg.com and borderlandbeat.com correspondent and author Chris Covert presents his first non-fiction work detailing the drug and gang related violence in Mexico.

Chris gives us Mexican press dispatches of drug and gang war violence over three years, presented in a multi volume set intended to chronicle the death, violence and mayhem which has dominated Mexico for six years.
Click here for more information


Meet the Mods
In no particular order...


Steve White
Seafarious
Pappy
lotp
Scooter McGruder
john frum
tu3031
badanov
sherry
ryuge
GolfBravoUSMC
Bright Pebbles
trailing wife
Gloria
Fred
Besoeker
Glenmore
Frank G
3dc
Skidmark
Alaska Paul



Better than the average link...



Rantburg was assembled from recycled algorithms in the United States of America. No trees were destroyed in the production of this weblog. We did hurt some, though. Sorry.
18.204.227.117