Terror Networks
Deen and the rise of Atheism
A Muslims angst over the future of Islam with nary a mention of the centrality of terrorism in its beliefs.
Posted by: tipper || 01/02/2013 13:34 || Comments || Link || E-Mail|| [543 views] Top|| File under:
Europe
Satirical French mag rethinks approach to Islam
The satirical French weekly magazine, Charlie Hebdo, has released a special edition about Islam that may trigger fresh protests.

It is publishing a comic book biography of the prophet Mohammed's life.


Yee haw! Ride 'em, camel cowboy! *Bang! Pow! Swish!*

The magazine has previously sparked anger over its portrayals of Muslims but its publisher said this is completely different.


Darn right. We've none of us seen Mohammed as a cowboy before. Nor likely ever to again, so treasure the moment, Dear Reader.

Stephane Charbonnier, known as Charb, defended the comic book and its drawings.

"Islam is the second religion in the country in terms of churchgoers, and in fact nobody knows anything about Mohammed, nobody knows anything about this religion."

"It's a religion that scares people because every time we talk about it, it's when we talk about bomb attacks committed by an extreme minority. So I think that maybe we should have started with introducing Mohammed and introducing Islam before making fun of it or with it."

Charlie Hebdo was forced to move into new premises in Paris after its offices were destroyed in a fire-bomb attack in November 2011. It came after the magazine retitled itself "Sharia Hebdo", a reference to Islamic law and showed caricatures of radical Muslims.
Posted by: tipper || 01/02/2013 12:58 || Comments || Link || E-Mail|| [562 views] Top|| File under:
Europe
Nearly 1200 Cars Torched In French New Year 'tradition'
Interior Minister Manuel Valls said Tuesday that 1,193 vehicles were torched by French youths overnight in what has become a dubious New Year's Eve tradition.


French yoots, not yoots living in France...

Hundreds of empty, parked cars go up in flames in

La Belle France

each New Year's Eve, set afire by young revelers,


...still undefined beyond their Frenchness...

a much lamented tradition that remained intact this year with 1,193 vehicles burned, Interior Minister Manuel Valls said Tuesday.

His announcement was the first time in three years that such figures have .been released. The conservative government of former President Nicolas Sarkozy


...23rd and current President of the French Republic and ex officio Co-Prince of Andorra. Sarkozy is married to singer-songwriter Carla Bruni, who has a really nice birthday suit...


had decided to stop publishing them in a bid to reduce the crime -- and not play into the hands of car-torching youths who try to outdo each other.



La Belle France

's current Socialist government decided otherwise, deeming total transparency the best method, and the rate of burned cars apparently remained steady. On Dec. 31, 2009, the last public figure available, 1,147 vehicles were burned.


If neither publishing nor not-publishing makes a difference -- and we can assume that the torchiers are much too busy to watch the evening news or read the next morning's papers -- then informing the citizenry is the better choice.

Like many countries,

La Belle France

sees cars set on fire during the year for many reasons, including gangs hiding clues of their crimes and people making false insurance claims.

But car-torching took a new step in

La Belle France

when it became a way to mark the arrival of the New Year. The practice reportedly began in earnest among youths -- often in poor neighborhoods


What, all of them? Or only certain, specific groups, which clearly the editor intends shall remain unnamed...

-- in the 1990s in the region around Strasbourg in eastern

La Belle France

.

It also became a voice of protest during the fiery


...a single two-syllable word carrying connotations of both incoherence and viciousness. A fiery delivery implies an audience of rubes and yokels, preferably forming up into a mob...


unrest by despairing youths from housing projects


Again, all of them? Or only certain, etc...

that swept

La Belle France

in the fall of 2005. At the time, police counted 8,810 vehicles burned in less than three weeks.

Yet even then, cars were not burned in big cities like

Gay Paree

, and that remained the case this New Year's Eve. Minister Valls said the

Gay Paree

suburban region of Seine-Saint-Denis, where the 2005 unrest started, led the nation for torched cars, followed by two eastern regions around Strasbourg.

For some, the decision to tell the public how many cars have been burned on New Year's Eve is a mistake.

Bruno Beschizza, the national secretary for security matters in Sarkozy's UMP party, said on iTele TV that publishing the numbers motivates youths to commit such crimes. "We know that neighborhoods compete," he said. Gang rivalries center on who can torch the most cars, with claims made on social networks like Facebook and Twitter, he said.


That should make it easier to track down the miscreants, surely.
Posted by: trailing wife || 01/02/2013 11:23 || Comments || Link || E-Mail|| [693 views] Top|| File under:
-Short Attention Span Theater-
The Donald slams pubs over Cliff vote
Donald Trump criticized Republicans Tuesday, tweeting that they "may be the worst negotiators in history."

The billionaire real estate mogul's harsh words for the GOP concerned the last-minute fiscal cliff deal, which was brokered by Vice President Joe Biden and Senate Minority Leader Mitch McConnell (R-Ky.) late Monday night. Trump -- a Republican who's not shy about criticizing Democrats or President Barack Obama -- said "Republicans got nothing" in the deal.
Posted by: Besoeker || 01/02/2013 09:00 || Comments || Link || E-Mail|| [666 views] Top|| File under:
Caribbean-Latin America
Chavez 'only kept alive by life support' after cancer surgery
Venezuelan president Hugo Chavez is in an induced coma being kept alive by life support following complications during cancer surgery, it was claimed today.

Sources at the hospital in Cuba where he is being treated told a Spanish newspaper he was showing 'very weak' vital signs, adding that doctors could decide to switch off the machines 'at any moment'.

With rumours swirling that Chavez had taken a turn for the worse, Venezuela's Vice President Nicolas Maduro said the ailing president's condition remains 'delicate' three weeks after his cancer surgery. He did not provide further information about the president's condition and told Venezuelan's to ignore speculation about his health.

'He's totally conscious of the complexity of his post-operative state and he expressly asked us ... to keep the nation informed always, always with the truth, as hard as it may be in certain circumstances,' Maduro said in the prerecorded interview in Havana, which was broadcast Tuesday night by the Caracas-based television network Telesur.


He can't be 'totally conscious' if he's in an induced coma...

Chavez has not been seen or heard from since the December 11 operation, and officials have reported a series of ups and downs in his recovery - the most recent, on Sunday, announcing that he faced new complications from a respiratory infection.


The rest of the piece is Maduro spouting off. No news past this point.

Maduro did not provide any new details about Chavez's complications during Tuesday's interview. But he joined other Chavez allies in urging Venezuelans to ignore gossip, saying rumors were being spread due to 'the hatred of the enemies of Venezuela.'

He didn't refer to any rumours in particular, though one of them has described Chavez as being in a coma.

Maduro said Chavez faces 'a complex and delicate situation'. But Maduro also said that when he talked with the president and looked at his face, he seemed to have 'the same strength as always.'

'All the time we've been hoping for his positive evolution. Sometimes he has had light improvements, sometimes stationary situations,' he said.

Maduro's remarks about the president came at the end of an interview in which he praised Venezuelan government programs at length, recalled the history of the Cuban revolution and touched on what he called the long-term strength of Chavez's socialist Bolivarian Revolution movement. He mentioned that former Cuban President Fidel Castro had been in the hospital, and praised Cuba's government effusively. 'Today we're together on a single path,' Maduro said.

Critics in Venezuela sounded off on Twitter while the interview was aired, some saying Maduro sounded like a mouthpiece for the Cuban government. In their messages, many Chavez opponents criticized Maduro for the dearth of information he provided, accusing him of withholding key details about Chavez's condition.

Chavez's political opponents have complained that the government hasn't told the country nearly enough about his health, and have demanded it provide the country with a full medical report. Even some of his supporters say they wished they knew more.

The vice president said that Chavez 'has faced an illness with courage and dignity, and he's there fighting, fighting.'

'Someone asked me yesterday by text message: How is the president? And I said, `With giant strength,"' Maduro said. He recalled taking Chavez by the hand: "He squeezed me with gigantic strength as we talked."
Posted by: Steve White || 01/02/2013 08:42 || Comments || Link || E-Mail|| [682 views] Top|| File under:
Home Front: Culture Wars
Michigan-made Arab-American exhibit heading to California
Dearborn — A made-in-Michigan exhibition on Arab-Americans who have served in the U.S. military and diplomatic corps is heading to California.

The exhibition, "Patriots & Peacemakers: Arab-Americans in Service to Our Country," is preparing for two extended stays in Southern California. It stops at the Student Center of the University of California, Irvine, from Saturday until Jan. 26, and the Japanese American National Museum in Los Angeles from Feb. 16 to March 16.

The exhibit opened in 2011 at the Arab American National Museum in Dearborn.
Posted by: Anguper Hupomosing9418 || 01/02/2013 08:40 || Comments || Link || E-Mail|| [524 views] Top|| File under:
Israel-Palestine-Jordan
Israeli-Palestinian clashes erupt in West Bank
An arrest raid by undercover Israeli soldiers disguised as vegetable vendors ignited rare clashes in the northern West Bank on Tuesday, residents said, leaving at least eight Palestinians wounded.

Israeli army raids into Palestinian areas to seize activists and militants are fairly common. The raids are normally coordinated with Palestinian security forces, and suspects are usually apprehended without violence.

The clashes began early Tuesday after Israeli forces disguised as merchants in a vegetable truck arrested one man. Regular army forces then entered the town, prompting youths to hurl rocks to try to prevent more arrests.

Israeli forces fired tear gas, rubber bullets and live ammunition as youths set tires and bins on fire to block the passage of military vehicles. In several hours of clashes, dozens of masked youths hid behind makeshift barriers, hurling rocks and firebombs at soldiers.

Faris Bisharat, a resident of Tamoun, said 10 men were wounded, some by live fire. Bisharat said the wanted men belong to Islamic Jihad, a violent group sworn to Israel's destruction. It wasn't clear how many men Israeli forces sought to arrest. There were no immediate details on how seriously the eight were hurt.
Posted by: tipper || 01/02/2013 00:48 || Comments || Link || E-Mail|| [829 views] Top|| File under:
Africa Subsaharan
Fourteen Killed as Nigerian Troops Clash with Islamists
[An Nahar] Nigerian troops clashed with

snuffies

from the Islamist group Boko Haram
... not to be confused with Procol Harum, Harum Scarum, possibly to be confused with Helter Skelter. The Nigerian version of al-Qaeda and the Taliban rolled together and flavored with a smigeon of distinctly Subsaharan ignorance and brutality...
in the northeastern city of Maiduguri Tuesday, in an operation that left one soldier and 13

cut-throats

dead, the army said.

"At about 1600 hours (1500 GMT) today, troops of the Joint Task Force Operation Restore Order had an encounter with Boko Haram

gunnies

at Bulabulin and Bayan Quarters of Maiduguri,"

front man

Sagir Musa said.

"During the encounter the JTF lost one soldier and two were

maimed

. Thirteen Boko Haram

gunnies

bit the dust

," he added.

According to residents and a relief source, suspected Boko Haram attackers slit the throats of 15 Christians last week on the outskirts of Maiduguri, the group's main stronghold.

Violence linked to Boko Haram's insurgency in northern and central Nigeria has left some 3,000 people dead since 2009, including killings by the security forces.

Nigeria, Africa's most populous nation and largest oil producer, is roughly divided between a mainly

Mohammedan

north and predominately Christian south.

While Boko Haram's victims have often included

Mohammedan

s, the group has also specifically targeted Christians, including bombings of churches. There have previously been instances of victims having their throats slit in attacks.

Posted by: Fred || 01/02/2013 00:00 || Comments || Link || E-Mail|| [1200 views] Top|| File under: Boko Haram
Syria-Lebanon-Iran
Airport in Syria's Aleppo Closed due to Rebel Attacks
[An Nahar] The international airport in Syria's second city of Aleppo has been temporarily closed due to repeated attacks by rebel fighters, an airport official said on Tuesday.

"There have been continued attempts by opposition

beturbanned goons

to target civilian aircraft, which could cause a humanitarian disaster," the official told AFP on condition of anonymity.

The airport's authorities said the closure was due to maintenance work on the runway and other facilities on the ground.

The official said the critical transportation hub would be closed for a "very short period of time" while the army worked to regain control of surrounding areas where large numbers of rebels have set up base.

Fighting in Aleppo, located in the largely rebel-held north of Syria, has been at a stalemate for months since opposition fighters launched a massive assault on the former commercial hub in mid-July.

Posted by: Fred || 01/02/2013 00:00 || Comments || Link || E-Mail|| [618 views] Top|| File under: Govt of Syria
The Grand Turk
US to sell two frigates to Turkey
US House of Representatives approved a bill that would authorize US President Barack Obama to grant two guided missile frigates to Turkey, Anadolu Agency reported.

The bill was submitted by Republican member Ileana Ros-Lehtinen and Democratic member Howard Berman, and it was debated at House floor through suspension of rules that by-passed a preliminary debate at the House Committee on Foreign Affairs.

If the bill also gets the backing of the US Senate, Turkey may receive the USS Halyburton (FFG-40) and the USS Thach (FFG-43) -- both capable of firing guided missiles --


Both are Oliver Hazard Perry class guided missile frigates and both were commissioned in 1984. Sounds like we're clearing out a few frigates that we'd be scrapping in the not too distant future. Curiously, reading up on both suggests that neither is armed with guided missile launchers now -- both have a 76 mm gun, a Phalanx system and ASW torpedo launchers. But the info on the web might be out of date.

along with several other countries, including Thailand and Mexico.
Posted by: Steve White || 01/02/2013 00:00 || Comments || Link || E-Mail|| [522 views] Top|| File under:
India-Pakistan
Man killed as militants target school in Khyber
[Dawn] A young man was killed when

faceless myrmidons

blew up a government primary school in Jamrud tehsil of Khyber Agency
on Sunday night.

Sources said that unidentified

faceless myrmidons

planted

kaboom

in the building of a primary school for girls in Bakarabad locality of Jamrud and detonated it with a remote control device at around midnight.

They said that the

kaboom

damaged a major portion of the school building. A young man identified as Akhtar Munir, who was asleep inside the building, was killed in the

kaboom

, sources added.

Officials of the education department said that after the fresh incident, the total number of schools destroyed in Khyber Agency during the last over three years reached 61.

"These are only reported cases," they said. They added that the number could be higher as local elders and owners of the land, on which schools were constructed, were reluctant to report destruction of educational institutions as they feared suspension of privileges granted to them by the local political administration.

The Khyber Agency political administration had a year-and-half ago decided to hold responsible the owner of the property for destruction of a school and suspend salaries of all class IV employees, who usually belonged to the family of the landowner.

Meanwhile,


...back at the barn, Bossy had come up with a new idea...


nine persons

were maimed

critically when a mortar shell hit a moving passenger pick-up in Kalanga area of Akkakhel in Bara on Monday. --
Posted by: Fred || 01/02/2013 00:00 || Comments || Link || E-Mail|| [663 views] Top|| File under: TTP
Syria-Lebanon-Iran
Iran successfully test-fires two missiles in drill
They sound like the Norks...

They are known to share technology, after all.

Iranian naval forces have successfully test fired Qader (Capable) coast-to-sea and Nour (Light) surface-to-surface missiles on the fifth day of the Velayat 91 military maneuvers, Press TV reports.

Spokesman for the Velayat 91 naval drill Rear Admiral Amir Rastegari told Press TV on Tuesday that Qader cruise missile had successfully and precisely hit and destroyed its mock enemy target during the exercises.

"Qader coast-to-sea missile has been designed and produced by domestic industries," the Iranian commander added.

Referring to the indigenous long-range Nour missile, Rastegari said, "Nour surface-to-surface missile is launched from surface units and is used to destroy surface targets."

"Nour missile had previously passed all its tests with success and the new version is an optimized version of this missile," Rastegari added.

Iran's Navy launched the six-day naval maneuvers on December 28 in order to display the country's capabilities in defending its maritime borders. The specialized maritime maneuver covers an area from "east of the Strait of Hormuz in the Sea of Oman and north of the Indian Ocean as far as the 18th parallel north," according to Iran's Navy Commander Rear Admiral Habibollah Sayyari.

On the fourth day of the major military exercises, Iranian Navy forces successfully test-fired the latest version of the indigenous surface-to-air missile Ra'd (Thunder) and launched its indigenous short-range cruise missile Nasr (Victory).
Posted by: Steve White || 01/02/2013 00:00 || Comments || Link || E-Mail|| [524 views] Top|| File under:
India-Pakistan
Crude bomb found near home of Delhi rape suspect
[Dawn] Indian police on Tuesday tossed in the clink
Drop the gat, Rocky, or you're a dead 'un!
a man who was allegedly trying to plant a crude bomb near the home of one of the accused in the New Delhi gang-rape and murder case.

The 37-year-old man was arrested in the narrow bylanes of Ravi Dass Camp, a slum in southwest Delhi where four of the six accused lived, an officer in the city police control room said.

The low-grade device was filled with explosives usually used in firecrackers, he told AFP.

Two of the other accused come from outside Delhi, according to police.

The incident reflects growing anger across the country since the 23-year-old medical student was repeatedly assaulted and violated with an iron bar while being driven around in a bus on the night of Dec 16.

The suspects, some of whom were reportedly attacked in jail last week, are to be formally charged with rape and murder on Thursday.

The victim died of her grievous injuries in a Singapore hospital at the weekend.

Home Minister Sushilkumar Shinde has said the suspects risked the death penalty if found guilty and the case against them appeared very strong.

Posted by: Fred || 01/02/2013 00:00 || Comments || Link || E-Mail|| [437 views] Top|| File under:
Israel-Palestine-Jordan
Israel eases restrictions on Gaza
[Dawn] Israel on Monday dropped its five-year ban on construction materials crossing into the territory and raised hopes there that rebuilding could begin following a damaging eight-day Israeli air campaign.

The easing of restrictions is an outgrowth of the cease-fire that ended the Arclight airstrikes and months of daily rocket fire from

Gazoo

at Israel.

Contacts mediated by Egypt to follow up the truce produced the result, and Israel promised to keep easing the lives of

Gazoo

's 1.6 million residents, as long as Israelis were no longer targeted by rocket fire by

Gazoo

bad turban

s. How long the new arrangement holds could serve as a test case for the brittle truce between the bitter enemies.

It also reflects a new power equation, with neighbouring Egypt under the control of the

Moslem Brüderbund

, the parent group of

Hamas, always the voice of sweet reason,

.

Posted by: Fred || 01/02/2013 00:00 || Comments || Link || E-Mail|| [641 views] Top|| File under: Hamas
Home Front: Politix
The 8 senators who voted 'no'
[Politico] Here are the eight U.S. senators who voted against the bipartisan fiscal cliff deal reached by President Barack Obama and congressional leaders:

Sen. Michael Bennet (D-Colo.)
Sen. Tom Carper (D-Dela.)
Sen. Chuck Grassley (R-Iowa)
Sen. Mike Lee (R-Utah)
Sen. Rand Paul (R-Ky.)
Sen. Marco Rubio (R-Fla.)
Sen. Richard Shelby (R-Ala.)
Sen. Tom Harkin (D-Iowa)


They're probably under the delusion that there will be consequences for voting to sell the nation down the river with $1 in cuts for every $41 in spending increases. Tut tut.
Posted by: Fred || 01/02/2013 00:00 || Comments || Link || E-Mail|| [1475 views] Top|| File under:
India-Pakistan
4 killed, 50 hurt in blast near MQM rally
[India Express] Four persons were killed and 50 injured Tuesday when a bomb planted on a

cycle of violence

went off near a park close to Mutthaida Qaumi Movement (MQM) headquarters, where the party had just finished holding a massive rally.

The blast occurred at Ayesha Manzil intersection, located a short distance from Jinnah Ground where the MQM had organised a rally Tuesday afternoon. People leaving the rally were hit by the blast about 7.15 pm, witnesses and officials said.

Three persons were killed, said Sagheer Ahmed, Health Minister of Sindh. DIG Asif Ejaz Sheikh said those injured were admitted to several nearby hospitals.

Posted by: Fred || 01/02/2013 00:00 || Comments || Link || E-Mail|| [637 views] Top|| File under:
Syria-Lebanon-Iran
Clash Breaks out between Rival Factions in Ain el-Hilweh
[An Nahar] Clashes erupted in the Paleostinian refugee camp of

Ein el-Hellhole

on Tuesday between rival factions, reported various media outlets.

Voice of

Leb

radio (100.5) said that a clash broke out at dawn between members of the Resistance


That'd be the Hezbullies, natch...


Brigades, loyal to Hizbullah, and youths from the Popular Nasserite Organization.

The National News Agency reported however that an armed clash broke out between a Paleostinian member of Jund al-Sham and another from the Fatah movement.

Two grenades were also tossed in the clash.

The security committee at the camp soon intervened and restored calm.

Earlier on Tuesday, NNA said that unknown assailants also tossed two hand grenades in

Ein el-Hellhole

's vegetable market where Paleostinian youths were celebrating the New Year.

Posted by: Fred || 01/02/2013 00:00 || Comments || Link || E-Mail|| [1647 views] Top|| File under: Usbat al-Ansar
Afghanistan
Afghan soldiers fire at Spanish troops: Taliban
[Iran Press TV] Taliban say Afghan soldiers have opened fire on Spanish forces in the latest "insider" attack in the western part of war-torn Afghanistan, Press TV reports.

The attack took place in the Karkh district of the Herat


...a venerable old Persian-speaking city in western Afghanistan, populated mostly by Tadjiks, which is why it's not as blood-soaked as areas controlled by Pashtuns...


province late on Monday when two Afghan Army soldiers turned their weapons on Spanish troopers and injured at least three of them.

A local security official said on condition of anonymity that the Afghan soldiers belong to the 3rd brigade of the Afghan National Army in the province.

Taliban Spokesman Qari Yusuf Ahmadi, however, claimed that the Afghan soldiers joined the

krazed killer

group and that they killed at least four foreign troopers in the attack.

Posted by: Fred || 01/02/2013 00:00 || Comments || Link || E-Mail|| [646 views] Top|| File under:
Syria-Lebanon-Iran
Car bomb hits Palestinian refugee camp in Damascus, 10 killed
[Iran Press TV] At least ten people have been killed in a

boom-mobile

kaboom

in the Yarmouk Paleostinian refugee camp in the Syrian capital, Damascus.


...Capital of the last remaining Baathist regime in the world...


Many others have been also injured in the blast, which occurred near a bakery on Tuesday.

The densely populated camp has been under siege for weeks as a result of

festivities

between different

turban

groups operating inside the camp, and the residents are suffering from food and fuel shortage.

Meanwhile,


...back at the argument, Livia grabbed for Jane's hair to make her point. Jane elbowed her in the face in rebuttal...


a number of

hard boyz

have been killed during

festivities

with Syrian troops in Damascus suburbs.

There are also reports of

festivities

between the Syrian army and the foreign-backed

hard boyz

in several other parts of the country, including Aleppo.

Syrian authorities have temporarily closed the international airport in Aleppo due to repeated

turban

attacks against civilian aircraft.

"There have been continued attempts by opposition

hard boyz

to target civilian aircraft, which could cause a humanitarian disaster," an official at the airport said, adding that the airport would be closed for a "very short period of time."

There are also reports of

festivities

near Ming airport in Aleppo.

Posted by: Fred || 01/02/2013 00:00 || Comments || Link || E-Mail|| [625 views] Top|| File under: Govt of Syria
India-Pakistan
Innocent people being killed in Khyber: JUI-F
[Dawn] Jamaat Ulema-e-Islam


...Assembly of Islamic Clergy, or JUI, is a Pak Deobandi (Hanafi) political party. There are two main branches, one led by Maulana Fazlur Rahman, and one led by Maulana Samiul Haq. Fazl is active in Pak politix and Sami spends more time running his madrassah. Both branches sponsor branches of the Taliban, though with plausible deniability...


-Fazl (JUI-F) on Monday demanded an immediate end to the security forces' offensive in Khyber Agency
, saying innocent people were being killed in the name of action against

krazed killer

s.

It also called for early return of internally displaced persons to the agency after the end to the action.

JUI-F, Khyber Agency senior vice president Haji Shamsuddin Afridi told a news conference at Beautiful Downtown Peshawar


...capital of Khyber Pakhtunkhwa (formerly known as the North-West Frontier Province), administrative and economic hub for the Federally Administered Tribal Areas of Pakistan. Peshawar is situated near the eastern end of the Khyber Pass, convenient to the Pak-Afghan border. Peshawar has evolved into one of Pakistan's most ethnically and linguistically diverse cities, which means lots of gunfire.


Press Club that the major victims of the operation were innocent children and women.

He claimed that jetfighters recently bombed Sarokha area in Tirrah valley killing 14 innocent people, including

women and kiddies

.

"The people of Sarokha are patriotic but even then, jetfighters targeted two houses of local businessman Anar Gul, killing 14 people and injuring 10. There was no

krazed killer

among those killed," he said.

Mr Afridi asked the government to stop bloodshed in the agency and announce financial package for the people's welfare so that they could return to their homes to begin normal life.

He held Pakistain People's Party and Awami National Party responsible for bloodshed in Khyber Agency, saying they failed to end the operation.

The JUI-F leader said those, who demanded military operation in tribal areas, were in fact wanted to sabotage JUI-F-formed peace jirga.

"Jirga is the only platform to resolve the

rustics

's issues and restore peace in Fata," he said.

Mr Afridi criticised the national and international human rights


When they're defined by the state or an NGO they don't mean much...


organizations for ignoring the rights of the tribal people and killings of innocent

rustics

in different agencies.

He said the political administrations of Kurram and Khyber agencies had besieged the population of Sarokha as they were not allowing vehicles with consumer goods to enter the area.

"Only 15 vehicles have been given permission to enter the area. The goods transported by them are unable to cater to the area demands," he said.

The JUI-F leader appealed to
President Asif Ali Ten Percent Zardari


... husband of the late Benazir Bhutto, who has been singularly lacking in curiosity about who done her in ...


and Khyber-Pakhtunkhwa


... formerly NWFP, still Terrorism Central...


Governor Masood Kausar to step in and ensure end to shelling by jetfighters in the agency so that the people could return to villages.

Posted by: Fred || 01/02/2013 00:00 || Comments || Link || E-Mail|| [468 views] Top|| File under: Jamaat-e-Ulema Islami
Africa Horn
Crisis-Hit Sudan Opens Bigger Dam in Conflict State
[An Nahar] A torrent of water surged Tuesday into Sudan's Blue Nile river as President Omar al-Bashir

Head of the National Congress Party. He came to power in 1989 when he, as a brigadier in the Sudanese army, led a group of officers in a bloodless military coup that ousted the government of Prime Minister Sadiq al-Mahdi and eventually appointed himself president-for-life. He has fallen out with his Islamic mentor, Hasan al-Turabi, tried to impose shariah on the Christian and animist south, resulting in its secessesion, and attempted to Arabize Darfur by unleashing the barbaric Janjaweed on it. Sudan's potential prosperity has been pissed away in warfare that has left as many as 400,000 people dead and 2.5 million displaced. Omar has been indicted for genocide by the International Criminal Court but nothing is expected to come of it.
inaugurated the expanded Roseires dam, which officials say should help develop one of the country's poorest,

beturbanned goon

-hit regions.

When Bashir arrived to open the Arab-funded, Chinese-built expansion before thousands of dancing and flag-waving residents, an arc of water poured through the flag-draped dam, sending spray into the air and rapids bubbling.

Military helicopters flew low overhead and troops were stationed throughout the area, about 550 kilometers (340 miles) southeast of the capital Khartoum.

Rebels from the Sudan People's Liberation Movement-North (SPLM-N) -- which Sudan says are backed by South Sudan -- have been fighting the government in Blue Nile state for more than a year.

The main conflict zone is in Bau and Kurmuk districts, dozens of kilometers south of the expanded dam which opened on the 57th anniversary of Sudan's independence.

"God willing, Blue Nile will be free of rebels," Bashir told an audience that included Somalia's President Hassan Sheikh Mohamoud, and water ministers from Æthiopia and Egypt.

"The sons of Blue Nile are the ones who benefit most from this dam," Bashir said as a machine sprayed tinsel strips over the podium which looked out onto billboards featuring his likeness against a backdrop of the dam.

SPLM-N rebel

front man

Arnu Ngutulu Lodi dismissed Bashir's comments as "a kind of political game."

"It's going to benefit only those in power," he told AFP. "The investment of the government is not on people."

Residents near the 25-kilometer dam live in huts made of thatch and mud brick.

"Decades of civil war and years of conflict have devastated the physical and social infrastructure" in Blue Nile, the U.N. children's fund (UNICEF) said in a 2011 report on Sudan.
Posted by: Fred || 01/02/2013 00:00 || Comments || Link || E-Mail|| [537 views] Top|| File under: Govt of Sudan
Africa Subsaharan
Region Sends Troops to Rescue Central African Regime
[An Nahar] The prospect of a rebel takeover of the Central African capital Bangui dimmed Tuesday as the regional bloc sent troops to prop up the regime of President Francois Bozize and force peace talks.

With the Seleka rebel coalition threatening to march on the capital, Gabon, Congo-Brazzaville and Cameroon have each pledged 120 troops to join 400 Chadian soldiers already deployed by multinational African peacekeeping force FOMAC to protect the key town of Damara, according to a FOMAC source.

Damara is the last strategic settlement between the rebels and Bangui, after Seleka seized much of the chronically unstable country in a three-week advance to within 160 kilometers (100 miles) of the capital, which sits on the southern border with the Democratic Republic of the Congo.
...formerly the Congo Free State, Belgian Congo, Zaire, and who knows what else, not to be confused with the Brazzaville Congo or Republic of Congo, which is much smaller and much more (for Africa) stable. DRC gave the world Patrice Lumumba and Joseph Mobutu, followed by years of tedious civil war. Its principle industry seems to be the production of corpses. With a population of about 74 million it has lots of raw material...
Bangui itself was rocked by deadly

festivities

Tuesday after

police potted

a young

Moslem

man suspected of links to the rebels, according to a police source. The man, who was tossed in the calaboose
Youse'll never take me alive coppers!... [BANG!]... Ow!... I quit!
overnight, was shot down when he tried to escape, the source said.

He said the man's death had sparked

festivities

that killed a policeman and added that tension remained high in the PK 5 neighborhood, which has in recent years been shaken by violence between Christians and

Moslem

s.

The Seleka rebellion is seen by many people in the 85-percent Christian country as being

Moslem

-dominated, and there are likely many

Moslem

s in the rebels' ranks, according to analyst Roland Marchal, a specialist in central African conflicts at the

Gay Paree

-based National Center for Scientific Research.

The central African military reinforcements were sent in after the rebels vowed on Monday to take Damara, which sits about 75 kilometers north of the capital.

Some of the 120 Gabonese troops arrived on Tuesday morning in Bangui, with most of the rest expected by the end of the day, the FOMAC source said.

The 120 troops from Congo-Brazzaville arrived on Monday, while the Cameroonian contingent is expected by the end of the week.

A Gabonese general will command the full force of 760 foreign troops in Damara, the source said.

In a nationally broadcast New Year's address, Bozize thanked his Chadian counterpart, President Idriss Deby, for sending in troops to protect his regime.

"Thanks to the Chadian army you are listening to me on the radio and watching me on television," he said.

"Otherwise, we would all be in the bush. Bangui would be empty today and embroiled in unrest. Thanks to the Chadian army, thanks to President Idriss Deby Itno of Chad."

Posted by: Fred || 01/02/2013 00:00 || Comments || Link || E-Mail|| [1451 views] Top|| File under:
India-Pakistan
Four killed in Karachi blast, TTP claims reponsibility
[Dawn] Four people were killed and at least 42 others had been injured in a blast in Bloody Karachi


...formerly the capital of Pakistain, now merely its most important port and financial center. It is among the largest cities in the world, with a population of 18 million, most of whom hate each other and many of whom are armed and dangerous...


's Federal B Area locality on Tuesday, DawnNews reported.

The blast, which took place near Federal B Area's Aisha Manzil, was heard as far as

Bloody Karachi

's Numaish area. The injured were shifted to hospitals and police had reached the site of the

kaboom

that reportedly took place near a furniture market.

The bomb appeared to have been planted on a
cycle of violence parked within the vicinity of the blast site. Police sources said that the

kaboom

was caused by a remote-controlled bomb.

Sources said that some of the injured are

at death's door

and that one of the people who was killed was a Muttahida Qaumi Movement


...English: United National Movement, generally known as MQM, is the 3rd largest political party and the largest secular political party in Pakistain with particular strength in Sindh. From 1992 to 1999, the MQM was the target of the Pak Army's Operation Cleanup leaving thousands of urdu speaking civilians dead...


(MQM) worker.

The outlawed Tehrik-e-Taliban Pakistain has

grabbed credit

for the attack on the rally in

Bloody Karachi

and has warned that it will carry out more attacks on MQM workers and leaders.

The TTP

front man

Ehsanullah Ehsan speaking to Dawn.Com said that their activists had targeted the MQM workers and that the attack was a warning, stating that more attacks are likely to come after it.

He also cautioned the general public to avoid participating in MQM and Awami National Party (ANP) rallies, otherwise they would be responsible for their losses.

The blast has been strongly condemned by a number of political figures, including
President Asif Ali Ten Percent Zardari


... husband of the late Benazir Bhutto, who has been singularly lacking in curiosity about who done her in ...


, Prime Minister Raja Pervez Ashraf, MQM chief Altaf Hussain and PML-N chief Nawaz Sharif


... served two non-consecutive terms as prime minister, heads the Pakistain Moslem League (Nawaz). Noted for his spectacular corruption, the 1998 Pak nuclear test, border war with India, and for being tossed by General Musharraf...


The MQM's Coordination Committee announced that a day of mourning will be observed on Wednesday in the aftermath of the

kaboom

. They said that transport and business activities will not be suspended during the day of mourning.

Tuesday's

kaboom

took place days after a powerful blast inside an inter-city bus near

Bloody Karachi

's Cantonment Railway Station killed at least six people and left at least 50 others, including

women and kiddies

, injured.

Posted by: Fred || 01/02/2013 00:00 || Comments || Link || E-Mail|| [652 views] Top|| File under: TTP
Africa Horn
Ethiopia Convicts 10 for Links to al-Qaida
[An Nahar] An Æthiopian court on Tuesday convicted ten people of having links to al-Qaeda, including leading "terrorism cells," and of laundering money.

"We have found them guilty," said judge Bahru Darcha.

The convicts, who included one Kenyan, were charged in April under Æthiopia's anti-terrorism legislation with having links with Islamist

krazed killer

s, the first trial in Æthiopia for al-Qaeda suspects.

All but the Kenyan pleaded not guilty.


"Wudn't me."


While the crimes carry a maximum penalty of death, prosecutors requested a sentence of life in prison. Defense lawyers said they would appeal.

The court will hand the convicts their sentence on January 15.

Posted by: Fred || 01/02/2013 00:00 || Comments || Link || E-Mail|| [609 views] Top|| File under: al-Qaeda
Syria-Lebanon-Iran
Al-Qaeda, Israel's Trojan horse in Middle East: Iranian MP
[Iran Press TV] An Iranian

politician

says the Taliban and Al-Qaeda

cut-thoat

groups are playing the role of Trojan horse for the Zionist regime in the Middle East.

"The Zionist regime has become the largest training base for active

bully boyz

in the Middle East region and the footprint of this sinister regime can be easily traced in recent terrorist operations," Mohammad-Hassan Asafari, member of Iran Majlis National Security and Foreign Policy Committee, said on Tuesday.

Referring to the al-Qaeda's presence in Syria, the

politician

said the group's terrorist activities in the Arab country are apparent evidence to their close relationship with the US government.

Asafari emphasized that thousands of al-Qaeda-linked

bully boyz

from Soddy Arabia


...a kingdom taking up the bulk of the Arabian peninsula. Its primary economic activity involves exporting oil and soaking Islamic rubes on the annual hajj pilgrimage. The country supports a large number of princes in whatcha might call princely splendor. When the oil runs out the rest of the world is going to kick sand in their national face...


, Libya, Jordan and other countries have entered Syria in recent months to fight against the Syrian government and have been provided with intelligence support by the Israeli regime.

Syria has been the scene of unrest since early 2011 and has witnessed the deaths of many people, including large numbers of army and security personnel in the violence.

Damascus


...The capital of Iran's Syrian satrapy...


blames Western countries and some of their regional allies for fueling the crisis in the country, and reports indicate that a large number of

Death Eaters

fighting the Syrian government are foreign nationals.

A recent UN report revealed that

cut-thoat

s, mostly

bully boy

Salafists


...Salafists are ostentatiously devout Moslems who figure the ostentation of their piety gives them the right to tell others how to do it and to kill those who don't listen to them...


, have infiltrated Syria from 29 countries to fight against the Damascus government.

Posted by: Fred || 01/02/2013 00:00 || Comments || Link || E-Mail|| [526 views] Top|| File under: Govt of Iran
Africa Subsaharan
At least 60 crushed to death in Ivory Coast stampede
[Dawn] At least 60 people were crushed to death in a stampede outside a stadium in Ivory Coast's main city of Abidjan after a New Year's Eve fireworks display, the government said on Tuesday.

The incident took place near Felix Houphouet Boigny Stadium where a crowd had gathered to watch fireworks, emergency officials said.

One of the injured, speaking to

Rooters

at a hospital, said security forces had arrived to break up the crowd, triggering a panic in which many people fell over and were trampled.

"The provisional

corpse count

is 60 and there are 49 injured," Interior Minister Hamed Bakayoko said in a statement broadcast on national television.

President Alassane Ouattara


...the current president-for-life of Ivory Coast. He actually beat his predecessor in an election before having to eject him from the presidential palazzo....


, visiting injured people at the hospital, called the incident a national tragedy and said an investigation was underway to determine what happened.

A

Rooters

correspondent said blood stains and abandoned shoes littered the scene outside the stadium on Tuesday morning.

"My two children came here yesterday. I told them not to come but they didn't listen. They came when I was sleeping. What will I do?" said Assetou Toure, a cleaner.

She did not know if her children had escaped unhurt.

The incident was the worst of its kind in Abidjan since 2010, when a stampede at a stadium during a football match killed 18 people.

Ivory Coast, once a stable economic hub for West Africa, is struggling to recover from a 2011 civil war in which more than 3,000 people were killed.

Posted by: Fred || 01/02/2013 00:00 || Comments || Link || E-Mail|| [417 views] Top|| File under:
Syria-Lebanon-Iran
Israeli spy planes go on New Year's snooping mission to Lebanon
[Iran Press TV] Six Israeli military aircraft have penetrated Lebanese airspace and flown over several areas of the country in blatant violation of a UN Security Council resolution.

An Israeli unmanned aerial vehicle entered Lebanese airspace over the southern border town of Alma al-Shaab at 7:45 a.m. local time (0445 GMT) on Tuesday, according to a statement issued by the Lebanese military.

The remote-controlled aircraft carried out surveillance flights over several areas in southern

Leb

before it left the country's airspace at 3:20 p.m. local time (1220 GMT) while flying over the southern village of Rmeish.

Four Israeli fighter jets crossed into

Leb

's airspace over the southern border village of Kfar Kila, located 96 kilometers (59 miles) south of Beirut, at 9:50 a.m. local time (0650 GMT).

The warplanes flew over several areas in

Leb

before leaving Lebanese airspace at 11:00 a.m. local time (0800 GMT) while flying over Alma al-Shaab.

In addition, an Israeli drone crossed into Lebanese airspace over the southern village of al-Naqoura, situated 91 kilometers (57 miles) south of Beirut, at 11:10 a.m. local time (0810 GMT) on Tuesday.

The aircraft made surveillance flights over several areas in southern

Leb

before it left at 6 p.m. local time (1500 GMT) while flying over al-Naqoura.

Posted by: Fred || 01/02/2013 00:00 || Comments || Link || E-Mail|| [725 views] Top|| File under: Hezbollah
Africa North
Algeria Army Kills Seven Armed Islamists
[An Nahar] Algerian troops killed seven armed Islamists early Tuesday in a raid in the

corpse-littered Boumerdes

region east of the capital during which they also seized arms and ammunition, the defense ministry said.

The operation targeted members of a "dangerous" group in the Boulezazen region of

corpse-littered Boumerdes

some 50 kilometers (30 miles) from Algiers, the ministry said in a statement carried by the APS news agency.

Earlier the agency quoting a security source saying six Islamists had been killed.

The defense ministry said it was determined to track down "terrorists" born out of hardline groups that emerged during Algeria's civil war in the 1990s, and eradicate their "criminal acts."

Members of al-Qaeda in the Islamic Maghreb have remained active in

corpse-littered Boumerdes

and the neighboring province of

blood-stained Tizi Ouzou

despite frequent raids by the army to curtail their activities.

Posted by: Fred || 01/02/2013 00:00 || Comments || Link || E-Mail|| [669 views] Top|| File under: al-Qaeda in North Africa
-Short Attention Span Theater-
Playboy Founder Hefner Marries for Third Time at 86
[An Nahar] Playboy magazine founder Hugh Hefner has tied the knot for the third time, marrying a former Playmate 60 years his junior in an intimate New Year's Eve ceremony at the Playboy Mansion. Hefner, 86, and Crystal Harris, 26, announced the nuptials on their Twitter feeds -- @hughhefner and @crystalhefner -- and posted pictures of the wedding.


Imagine how disappointed he'll be if he ever discovers that sex isn't the only thing in life.


"Happy New Year from Mr. and Mrs. Hugh Hefner!" Hefner said in a message accompanied by a picture of the octogenarian sporting purple pajamas and a captain's hat and the blonde Harris in her wedding dress.

Harris posted a picture on her own Twitter feed of the ceremony conducted under an archway of red, pink, purple and white flowers.

"Today is the day I become Mrs. Hugh Hefner. Feeling very happy, lucky, and blessed," she tweeted shortly before the wedding.


Cha-ching...


Hefner and Harris had planned to marry in 2011 but she called off the ceremony at the last minute.


"I'm much too young," had quothen the maiden. "Wait a year, then I'll be all grown up."
Posted by: Fred || 01/02/2013 00:00 || Comments || Link || E-Mail|| [531 views] Top|| File under:
India-Pakistan
From Karachi today, begins the path to revolution: Qadri
[Dawn] "From Bloody Karachi


...formerly the capital of Pakistain, now merely its most important port and financial center. It is among the largest cities in the world, with a population of 18 million, most of whom hate each other and many of whom are armed and dangerous...


today, begins the path to revolution... On 14 January the people's parliament will make its decision," said Tehrik-e-Minhajul Koran chief Tahirul Qadri on Tuesday evening.

He was addressing a large rally organised by the Muttahida Qaumi Movement


...English: United National Movement, generally known as MQM, is the 3rd largest political party and the largest secular political party in Pakistain with particular strength in Sindh. From 1992 to 1999, the MQM was the target of the Pak Army's Operation Cleanup leaving thousands of urdu speaking civilians dead...


(MQM) at Jinnah Ground, DawnNews reported.

Qadri said that he wants to return to the people a 'genuine democracy', adding that the MQM chief Altaf Hussain has answered the call for true democracy in Pakistain.

He said that Islamabad will become Tahrir Square on January 14, stressing that the long march would be peaceful.

Qadri said that first there should be reforms in the country and then elections.

He also said that he only wants those people to participate in the elections who are permitted to do so by the constitution of the country.

The Tehrik-e-Minhajul Koran chief said that his agenda is aimed against feudal and exploitative forces in the country.

Earlier on, Qadri arrived at Nine Zero where he was received by members of the Rabita Committee and MQM workers.

Addressing the rally, MQM chief Altaf Hussain said that his party had been struggling for years against the rotten system that is prevalent in Pakistain.

"People who spend millions of rupees in buying election tickets cannot solve the problems of the masses," the MQM chief said.

"The long march will prove to be a quick march for looters," he said.

Altaf Hussain also invited other political and religious parties to participate in the long march.

MQM leader Farooq Sattar, while addressing the rally earlier on, had said that the large gathering was proof that the people want change.

He also said that Altaf Hussain and Tahirul Qadri's agenda is one and the same.
Posted by: Fred || 01/02/2013 00:00 || Comments || Link || E-Mail|| [481 views] Top|| File under: Govt of Pakistan
-Short Attention Span Theater-
CNN viewers stunned as Kathy Griffin tries to perform oral sex on Anderson Cooper live on New Year's Eve broadcast
Is he the one who is gay? That would certainly add a layer to the entire situation...
[Daily Mail.CO.UK] Before the show had even begun, Anderson - predicting Kathy would get up to her usual behavior - tweeted: 'As always, I await New Year's Eve with Kathy Griffin with grave reservations and tremendous fear, and I want to apologize in advance to anyone she may offend/assault/attempt to kiss.'

To which Kathy responded: 'I don't know what Anderson has been doing this past year. I assume he has been sitting, eating Bon Bons in his mother's apartment [while] watching reality TV, while I was helping spread democracy in Egypt or Syria or whichever.'
Sounds like she was about as drunk as she could get without falling down. CNN continues not only to crash and burn but to bore into the ground.
Posted by: Fred || 01/02/2013 00:00 || Comments || Link || E-Mail|| [1471 views] Top|| File under:
Caribbean-Latin America
Colombia military kills 13 FARC rebels, President Santos says
[Iran Press TV] Colombia's President Juan Manuel Santos says the South American nation's troops have killed at least 13
Revolutionary Armed Forces of Colombia
FARC or FARC-EP, is either a Marxist-Leninist revolutionary guerrilla organization or a

narco mob

based in Colombia. It claims to represent the rural poor in a struggle against Colombia's wealthier classes, and opposes United States influence in Colombia, neo-imperialism, monopolization of natural resources by multinational corporations, and the usual raft of complaints. It funds itself principally through ransom kidnappings, taxation of the drug trade, extortion, shakedowns, and donations. It has lately begun calling itself Bolivarian and is greatly admired by Venezuela's President-for-Life Chavez, who seemingly fantasizes about living in the woods and kidnapping people himself. He provides FARC with safe areas along the border.
(FARC) rebels.

The attack on a camp belonging to the rebels was launched in northwest Antioquia department on Tuesday, Santos wrote on Twitter.

Meanwhile,


...back at the pie fight, Bella grabbed the cocoanut cream...


the

corpse count

is expected to climb because the unit housed up to 20 people.

The assault comes as the Colombian government has been engaged in peace talks with FARC members and representatives in Cuba since November 19 in an attempt to end the military conflict between Bogota and the rebels. An earlier round of talks was held on October 18 in Norway.

The rebels announced a two-month ceasefire before the negotiations started, saying "The leadership has ordered that all military operations against government forces come to a halt."

However,


a poor excuse is better than no excuse at all...


Bogota refused to accept the truce. Meanwhile Santos said in previous negotiations the FARC rebels had used the demilitarized zone to regroup and rearm.

On December 1, 2012, the Colombian military executed bombing strikes on three camps belonging to FARC rebels and killed at least 20.

According to a statement released by the Colombian army, the operation was carried out in Narino Province near the border with Ecuador.

On December 2, 2012, Santos set a November 2013 deadline for the

grinding of the peace processor

between the country and FARC rebels.

"This has to be a process of months, rather than years. In other words, this should not last any longer than November next year at the latest," said Santos.
Posted by: Fred || 01/02/2013 00:00 || Comments || Link || E-Mail|| [620 views] Top|| File under: Commies
Iraq
Iraq PM Offers Prisoner Release as Demos Continue
[An Nahar] Iraqi premier Nuri al-Maliki looked to head off protests in Sunni areas of the country on Tuesday with a prisoner release even as he threatened to use state resources to "intervene" to end the rallies.

The move came as powerful Shiite

holy man
Moqtada Tater al-Sadr


... the Iranian catspaw holy man who was 22 years old in 2003 and was nearing 40 in 2010. He spends most of his time in Iran, safely out of the line of fire, where he's learning to be an ayatollah...


voiced support for the demonstrations and predicted an impending "Iraqi spring" as ongoing rallies blocked off a key trade route connecting Iraq to Syria and Jordan for a 10th successive day.

Maliki, who is Shiite, ordered the release of more than 700 female detainees, a key demand of demonstrators, the official appointed to negotiate with protesters, told AFP.

"The prime minister will write to the president to issue a special amnesty to release them," Khaled al-Mullah said.

Mullah said of 920 female prisoners in Iraqi jails, 210 had been accused or convicted of terrorism-related offenses and could not be released. But, he said, they would be transferred to prisons in their home provinces.

The remaining detainees, convicted on lower-level charges, would be released, he said. He did not give a time-frame for the process.

On Monday Maliki warned protesters blocking the highway to Syria and Jordan that his patience was running thin.

The demonstrators should "end their strike before the state intervenes to end it," he said in an interview with the state broadcaster Iraqiya, in an apparent reference that he could order the use of military force.

Addressing the protesters he said: "I warn you against continuing (blocking the highway), because this is against the Iraqi constitution.

"We have been very patient with you."

The rallies began on December 23, sparked by the arrest of at least nine guards of Finance Minister Rafa al-Essawi, a Sunni Arab and a leading member of the secular Sunni-backed Iraqiya bloc which, while part of Maliki's unity government, frequently criticizes him in public.

Protesters in mostly Sunni areas of Iraq's west and north have alleged that the Shiite-led authorities use anti-terror legislation to target their minority community.

Posted by: Fred || 01/02/2013 00:00 || Comments || Link || E-Mail|| [443 views] Top|| File under: Govt of Iraq
China-Japan-Koreas
Pudge calls to end strife between Koreas
... at least such is the interpretation of the LA Times...


[LA Times] In an unusual televised address for the new year,
North Korean leader Kim Pudge Jong-un


...the hereditary potentate of North Korea...


called to defuse tensions with South Korea and boost the economy of his impoverished nation.

"This is the dawning of the Age of Asparagus!"
"An important issue in putting an end to the division of the country and achieving its reunification is to remove confrontations between the north and the south," Kim declared.

"Asparagus! Asparagus!"
Almost anything emerging from the isolated North Korean regime is bound to be parsed by analysts seeking clues to its next steps, but it is striking that Kim gave such a speech at all.

"When the moon is in the Seventh House
And Jupiter aligns with Mars
Then peace will guide the planets
And love will steer the stars"
His father, Kim Jong Il, rarely spoke in public and signaled his annual plans through state newspaper editorials; the younger Kim has cultivated a more accessible style since taking power, showing up in public with his young wife and repeatedly addressing the North Korean people on television. Such gestures seem reminiscent of his grandfather, national founder Kim Il Sung, who routinely spoke on the new year.

"Harmony and understanding
Sympathy and trust abounding
No more falsehoods or derisions
Golden living dreams of visions
Mystic crystal revelation
And the mind's true liberation
Asparagus! Asparagus!"
Despite the call to make peace, some experts were skeptical that it signaled any dramatic shift by North Korea. The regime prizes its military might, Kim emphasized later in his speech, delivered just a few weeks after North Korea launched a rocket to loft a satellite into space.

"Let the sun shine, Let the sun shine in
The sun shine in"
The liftoff was condemned by South Korea and the U.S. as a cover for testing North Korea's missile technology. Japan has joined them in prodding the United Nations


...a lucrative dumping ground for the relatives of dictators and party hacks...


Security Council to step up pressure on the regime in response.
a.) Reunification in Olde Pyongyang means something different that it does in Seoul.
b.) His meds will wear off soon and then he'll be singing something else, possibly McArthur Park.
c.) This happens every few months. Nothing to get excited about.
Dialing down tensions after the launch "could eventually be linked with the North's call for aid" from the South, Kim Tae-woo of the Seoul-based Korea Institute for National Unification told

Rooters

news service. "But such a move does not necessarily mean any substantive change in the North Korean regime's policy towards the South."
Posted by: Fred || 01/02/2013 00:00 || Comments || Link || E-Mail|| [453 views] Top|| File under: Commies
India-Pakistan
Will the son also rise?
[Dawn] TALL and handsome, he resembles his illustrious grandfather. His voice evokes the memory of his courageous mother who gave her life fighting for the people's rights. But for 24-year-old Bilawal Baby Bhutto Zardari


...Pak dynastic politician, son of Benazir Bhutto and grandon of Zulfikar Ali Bhutto. As far as is known, Bilawal has no particular talents other than being pretty and being able to memorize political slogans, but he had the good luck to be born into the right family and he hasn't been assassinated yet...


the mantle of leadership of the country's most powerful political dynasty may have come too soon.

Just out of university and with little connection to the realities at home, Bilawal is now required to salvage the falling support base of the Pakistain People's Party and lead it in the coming elections for a second term in office. An extremely arduous undertaking indeed for the young man thrust onto the political centre stage by the compulsions of dynastic politics. Can he deliver?

Unlike his mother Benazir Bhutto


... 11th Prime Minister of Pakistain in two non-consecutive terms from 1988 until 1990 and 1993 until 1996. She was the daughter of Zulfikar Ali Bhutto, founder of the Pakistain People's Party, who was murdered at the instigation of General Ayub Khan. She was murdered in her turn by person or persons unknown while campaigning in late 2007. Suspects include, to note just a few, Baitullah Mehsud, General Pervez Musharraf, the ISI, al-Qaeda in Pakistain, and her husband, Asif Ali Zardari, who shows remarkably little curiosity about who done her in...


, whose political baptism took place fighting military dictatorship and years of solitary confinement, Bilawal was anointed more in the manner of the investiture of an heir apparent. His speech was certainly well-tutored and well-rehearsed. But, despite its fiery


...a single two-syllable word carrying connotations of both incoherence and viciousness. A fiery delivery implies an audience of rubes and yokels, preferably forming up into a mob...


rhetoric, it failed to make a connection with party devotees who had thronged to the dusty field in front of the white marble mausoleum of his martyred mother and grandfather.

It was all about victimhood and alleged conspiracies against the government and less about what the party stands for. For a party that has been in power for the last five years, such rhetoric may not work to motivate the people on the eve of elections.
The sympathy wave in the aftermath of the

liquidation

of Benazir Bhutto already catapulted the party to power, and the victimhood card may not be effective again. It is what the party has done during the five years in power that really matters to the people.

Dynastic rule has dominated our politics for decades, but the elevation of Bilawal at such a young age to head the country's largest party is unprecedented. He was chosen chairman of the PPP when just a teenager and barely out of school. It was indeed a decision taken for him and not by him. His nomination may have been dictated by the compulsion of maintaining party unity after the

liquidation

of Benazir Bhutto and a sense of entitlement.

It was also to provide legitimacy to Asif Ali Zardari's assuming the party's leadership that cleared the way for his election later as the country's president. The third generation heir to the dynasty was placed under the tutelage of his father who is better known for political wheeling and dealing than for popular mass politics which has been the hallmark of the Bhuttos.

Over the next five years, Bilawal stayed in

Britannia

finishing his studies at Oxford University completely insulated from Pak society. During his visits home, his activities remained restricted to the confines of the President House where he would meet party leaders and senior government officials calling on him.

It appeared surreal when elderly party stalwarts who had spent the greater part of their lives fighting for democracy were seen taking instructions from the young 'prince'. What is most pitiable, however, is that this happened in the party which claims to be the most progressive political force in the country. This is what is often described as 'democracy feudal style'.

Bilawal's unelected position has not prevented President Zardari from seating his son beside himself in summit conferences and in important meetings with heads of states, in breach of all diplomatic norms. It is certainly not the kind of training the young man needed as he prepared to take his position on the centre stage of democratic politics. Such practice is unprecedented even in the dynastic political tradition prevalent in the region. This only happens in a monarchy or under a dictatorship and is certainly not expected in a democratic system.

Bilawal will be leading a party completely different from that founded by Zulfikar Ali Bhutto


...9th PM of Pakistain from 1973 to 1977, and 4th President of Pakistain from 1971 to 1973. He was the founder of the Pakistain Peoples Party (PPP). His eldest daughter, Benazir Bhutto, would also serve as hereditary PM. In a coup led by General Zia-ul-Haq, Bhutto was removed from office and was executed in 1979 for authorizing the murder of a political opponent...


some 45 years ago or inherited by Benazir after 1981. It was a party for change and not a party of status quo as today.

A part of its ethos may still be more progressive compared to others, but it has increasingly degenerated into a family-dominated, rural-based party losing its support among the urban poor and middle classes which once formed the party's backbone. It is now being run as a family fiefdom as its traditional mass appeal has been increasingly shrinking.

Five years in power have exposed the party's ineptitude to provide good governance. Cronyism is at its height, and corruption has never been so endemic. The economy is in a shambles with the growth rate hovering around an abysmal three per cent for five consecutive years. Power cuts and shortage of energy have not only hit industries, but also affected lives of the common people triggering widespread discontent.

It is the first time in Pakistain's history that a democratically elected government will be completing its full term and hopefully power will be transferred to the next elected government. The party will go into elections this time not on slogans for change, but defending its not so enviable record while in government.

There seems to be a marked change in the party's election strategy with far greater reliance on the local influential families than on traditional party supporters. That has hugely transformed the party's character stripping it of whatever ideological colour it had left. Some of the leaders who sat on the dais in Garhi Khuda Bakhsh spoke volumes for the changing face of the party under Zardari.

Although he is still not 25, the lower age limit to stand in elections, Bilawal is expected to spearhead the PPP's campaign with his father in the background. It is undoubtedly going to be the toughest in the party's history. But can he stir up the Bhutto charisma and galvanise the demoralised party voters? Will the voters warm up to the new Bhutto? This is going to be tough for an inexperienced and untested new heir to the Bhutto dynasty. For sure the party cannot rely on any sympathy wave this time.

Posted by: Fred || 01/02/2013 00:00 || Comments || Link || E-Mail|| [473 views] Top|| File under: Govt of Pakistan
Latest violence claims four lives in Karachi
[Dawn] Four people were killed in incidents of firing in Bloody Karachi


...formerly the capital of Pakistain, now merely its most important port and financial center. It is among the largest cities in the world, with a population of 18 million, most of whom hate each other and many of whom are armed and dangerous...


on Tuesday, DawnNews reported.

One person was killed in the city's Gulistan-e-Jauhar area and a case was registered pertaining to the killing in the Gulistan-e-Jauhar

cop shoppe

.

Moreover, one person was

rubbed out

in

Bloody Karachi

's Old Golimar area and two people were killed in the city's Agra Taj Colony and Khamosh Colony.

Furthermore, 26 people, including two women, had been injured during "gun sex celebratory gunfire" on New Year night. The injured were subsequently shifted to different hospitals for medical treatment.

Posted by: Fred || 01/02/2013 00:00 || Comments || Link || E-Mail|| [634 views] Top|| File under:
Anti-polio drive launched in Fata
[Dawn] A three-day anti-polio


...Poliomyelitis is a disease caused by infection with the poliovirus. Between 1840 and the 1950s, polio was a worldwide epidemic. Since the development of polio vaccines the disease has been largely wiped out in the civilized world. However, since the vaccine is known to make Moslem pee-pees shrink and renders females sterile, bookish, and unsubmissive it is not widely used by the turban and automatic weapons set...


campaign was launched in Fata on Monday except Kurram, Orakzai and North
Wazoo Agencies and FR Beautiful Downtown Peshawar


...capital of Khyber Pakhtunkhwa (formerly known as the North-West Frontier Province), administrative and economic hub for the Federally Administered Tribal Areas of Pakistan. Peshawar is situated near the eastern end of the Khyber Pass, convenient to the Pak-Afghan border. Peshawar has evolved into one of Pakistan's most ethnically and linguistically diverse cities, which means lots of gunfire.


The campaign in Kurram and Orakzai agencies will start from January 7, whereas due to law and order situation in FR Peshawar campaign has been postponed till further orders, according to a

blurb

issued by the Expanded Programme for Immunization (EPI).

Inauguration ceremony was held at the Fata Secretariat. Representatives from WHO and Unicef were also present on the occasion.

The number of children to be vaccinated in the campaign is 763,079. A total of 2,692 vaccinators would participate in the drive, working with mobile, transit and fixed teams.


That's 285 and a half kiddies per vaccinator, or thereabouts. If each vaccinator does a little over 90 kids a day for three days they could do it, though practically it'd be a stretch. Assuming they can catch the kiddies and nobody shoots them.




What odds the needles will be properly cleaned between injections? The possibilities for disease transference along with polio inoculation are fairly terrifying.
Posted by: Fred || 01/02/2013 00:00 || Comments || Link || E-Mail|| [443 views] Top|| File under: Govt of Pakistan
Syria-Lebanon-Iran
Syrian Troops, General Defect to Turkey
[An Nahar] A group of some 20 Syrian soldiers including a general defected from the army Tuesday and fled to Turkey, joining hundreds of other ex-troops from Syria's military, a Turkish diplomat told Agence

La Belle France

Presse.

"The soldiers who fled to Turkey include a general, three colonels and several other officers," the source said on condition of anonymity.

Some 40 people, including defectors and family members, crossed the border into the southern Turkish province of Hatay. They were taken to the Apaydin refugee camp, which holds all Syria's defected soldiers, Turkey's state-run Anatolia news agency reported.

Since the start of the civil war between Syrian
Hereditary President-for-Life Bashir Pencilneck al-Assad


One of the last of the old-fashioned hereditary iron-fisted fascist dictators...


's regime and rebel forces, dozens of senior army officers including some 40 generals have defected and headed to Turkey.

Posted by: Fred || 01/02/2013 00:00 || Comments || Link || E-Mail|| [643 views] Top|| File under: Govt of Syria
Africa North
Egypt satirist faces probe for insulting president
[Reuters] An Egyptian satirist who made fun of President Mohamed Mursi on television will be investigated by prosecutors following an accusation that he undermined the leader's standing, a judicial source said on Tuesday.


Ahah. Not being allowed to make fun of His Excellency el Presidente, he hopes For Life. The very essence of freedom of speech.


Bassem Youssef's case will increase worries about freedom of speech in the post-Hosni Mubarak era, especially when the country's new constitution includes provisions criticized by rights activists for, among other things, forbidding insults.

In a separate case that fuels concern about press freedom, one of Egypt's leading independent newspapers said it was being investigated by the prosecutor following a complaint from the presidency, which accused it of publishing false news.

Youssef rose to fame following the uprising that swept Mubarak from power in February 2011 with a satirical online programme that was compared with Jon Stewart's Daily Show.

He has since had his own show on Egyptian television and mocked Mursi's repeated use of the word "love" in his speeches by starting one of his programmes with a love song, holding a red pillow with the president's face printed on it.

The prosecutor general ordered an investigation into a formal complaint against Youssef by an Islamist lawyer. The complaint accuses him of "insulting" Mursi, an Islamist backed by the Muslim Brotherhood, and "undermining his standing".
Posted by: Fred || 01/02/2013 00:00 || Comments || Link || E-Mail|| [536 views] Top|| File under: Arab Spring
Egypt detains Israeli army officer in Sinai
CAIRO - Egyptian security forces have detained an Israeli army officer in the Taba region of the Sinai peninsula after he snuck through a border crossing and took photographs of security property and talked to drivers, security sources said.
"The Israeli officer was arrested by national security forces on December 29," a national state security officer said.


Sounds like another prisoner exchange is coming up...

The state news agency Mena said the arrested man is a Tel Aviv resident of Russian origin named Andrea Chetekov. He was not carrying a passport when he entered Sinai and his name was not on tourist arrival lists, Mena said.

State television earlier reported the arrested man was a former army officer named Andre Yacoub and had entered Egypt illegally.

Security sources in Sinai said the 24-year-old, a resident of Tel Aviv, had been gathering information about Sinai from drivers in the area near the Taba border crossing between Egypt and Israel. The officer was taken to the Nuweiba area in Sinai, where he was being questioned, the sources said.

Egypt is trying to reassert control over the Sinai which has suffered from lax security since the uprising that overthrew Hosni Mubarak in February 2011.


... and not much better security before that.

Egyptian prosecutors were interrogating on Tuesday the Israeli man in the Red Sea port of Nuweiba who is suspected of espionage, a judicial source said. "He was remanded today in police custody for four days pending investigation," the source said.
Posted by: Steve White || 01/02/2013 00:00 || Comments || Link || E-Mail|| [421 views] Top|| File under:
Africa Subsaharan
U.N. Security Council imposes arms embargo on Congo rebels
[LA Times] In a bid to quell violence in the Democratic Republic of the Congo
...formerly the Congo Free State, Belgian Congo, Zaire, and who knows what else, not to be confused with the Brazzaville Congo or Republic of Congo, which is much smaller and much more (for Africa) stable. DRC gave the world Patrice Lumumba and Joseph Mobutu, followed by years of tedious civil war. Its principle industry seems to be the production of corpses. With a population of about 74 million it has lots of raw material...
, the United Nations


...a lucrative dumping ground for the relatives of dictators and party hacks...


Security Council imposed an arms embargo late Monday on two

gang

s accused of rape and mass killings.

The decision came just before Rwanda, which has been accused of backing the rebels, temporarily joined the powerful council. The country has fervently denied involvement in the Congo crisis, but U.N. experts and human rights
...which are usually entirely different from personal liberty...
groups say its fingerprints are evident in the recent bloodshed.

The new sanctions target the M23 rebels, who are suspected of being funded and armed by Rwanda, and the FDLR, an armed Rwandan group linked to Hutu fighters who fled their homeland after its devastating genocide in 1994, during which hundreds of thousands of Tutsis and sympathetic Hutus were slain.

The Security Council also slapped a travel ban and financial freeze on the M23 president and one of its military commanders, expanding the list of rebels under targeted sanctions.
Posted by: Fred || 01/02/2013 00:00 || Comments || Link || E-Mail|| [453 views] Top|| File under:
Africa North
Egyptian parties propose changes to election law
In Egypt, the political parties and public movements involved in a national reconciliation dialogue have passed amendments to the law on parliamentary elections, presidential spokesman Yasser Ali said on Tuesday, RIA Novosti reported.

The changes provide obligatory inclusion of women into parties' election lists and ban one and the same candidate from running both on a party list and as a self-nominee.

The number of seats in the lower house will remain unchanged - 498. The National Salvation Front, one of Egypt's largest opposition forces, refused to engage in the dialogue.
Posted by: Steve White || 01/02/2013 00:00 || Comments || Link || E-Mail|| [443 views] Top|| File under:
Home Front: Politix
Krauthammer: Obama showed 'incredible arrogance' in 'astonishing' press conference
[Daily Caller] "I found it astonishing," Krauthammer said. "Here he is -- coming out to speak to the nation at a crucial moment in very delicate negotiations -- and he comes out there with incredible arrogance. He ridicules the Congress. He spikes the football on the Republicans. He rubs in the fact that they were resisting a raise in rates and he made them do it. And of course, as always, he places himself hovering benignly at an Olympian level above the fray, where the children are playing in the sandbox, and he is asking that everybody be reasonable, as if he just arrived in Washington on a tourist visa."

Krauthammer said Obama is intent on going over the fiscal cliff.

"And then he goes into detail, where he basically says I'm giving the Republicans zero on spending, and I mean zero -- not even discretionary spending," Krauthammer said. "If there are any spending cuts in the future, there is going to have to be an increase -- a further increase in taxes on the rich. Of course, it's always millionaires that will balance out those spending cuts. He laid out a radically oppositionist position, gleefully. And I think he wants to go over the cliff, and dare the Republicans to take the blame."
Posted by: Fred || 01/02/2013 00:00 || Comments || Link || E-Mail|| [2022 views] Top|| File under:
B.O. declares victory
[Politico] The White House issued a "fact sheet" statement Tuesday declaring the fiscal cliff agreement a victory, though the House has yet to vote on the measure.

"At this make or break moment for the middle class, the President achieved a bipartisan solution that keeps income taxes low for the middle class and grows the economy," the statement says. "For the first time in 20 years, Congress will have acted on a bipartisan basis to vote for significant new revenue.

"This means millionaires and billionaires will pay their fair share to reduce the deficit through a combination of permanent tax rate increases and reduced tax benefits."

The White House said it achieved 85 percent of what it wanted on taxes, locking in $620 billion in revenue from wealthier Americans over 10 years. The statement, entitled "The Tax Agreement: A Victory for Middle-Class Families & the Economy" and issued less than an hour before Vice President
Joe Foreign Policy Whiz Kid Biden


The former Senator-for-Life from Delaware, an example of the kind of top-notch Washington intellect to be found in the World's Greatest Deliberative Body...


was scheduled to meet with House Democrats on the Hill, includes a list of talking points covering everything from capital gains (hiked to 20 percent) to the extension of unemployment benefits and tax credits for renewable energy.

And in a section sure to please Democrats but unsettle Republicans, the White House said it planned to continue seeking more tax hikes, tying them to debt reduction.
Posted by: Fred || 01/02/2013 00:00 || Comments || Link || E-Mail|| [560 views] Top|| File under:
Africa North
Public Prosecutor's Office In Benghazi Bombed
[Tripoli Post] An improvised bomb went kaboom! outside the headquarters of the public prosecutor in the Libyan city of Benghazi causing material damage but no fatalities, a security source said.

"Initial evidence suggests the device was a suitcase packed with high yield explosives (TNT)," an investigator at the scene said, adding that there were no casualties.

News 24 reportede that the overnight blast marked the third attack on the site in 2012, he said.

It damaged the front of the recently renovated building, which once held the people's court, a special tribunal created by the former regime of Muammar Qadaffy


...a proud Arab institution for 42 years, now among the dear departed, though not the dearest...


to crack down on opponents, particularly Islamists.

The bomb also punched a hole in the ground and shattered the glass of adjacent vehicles and properties.

December marked a tumultuous month for Benghazi, cradle of the 2011 NATO


...the North Atlantic Treaty Organization. It's headquartered in Belgium. That sez it all....


-backed uprising that toppled the Qadaffy regime and ended in the killing of one of the region's veteran dictators.

A spate of attacks targeting

cop shoppe

s claimed the lives of seven officers this month and pushed the chief of staff to send reinforcements to bolster security there.

Posted by: Fred || 01/02/2013 00:00 || Comments || Link || E-Mail|| [634 views] Top|| File under: Arab Spring
Home Front: Politix
Deficit 'fiscal cliff' bill actually spends $330 billion more
[Washington Times] The "fiscal cliff" deal that was designed to save money actually includes $330.3 billion in new spending over the next decade, according to the official estimate the Congressional Budget Office released Tuesday afternoon.

CBO said the bill contains about $25.1 billion in new cuts, but those are swamped by the new spending on extended unemployment benefits for the long-term jobless and other new refundable tax credits that

President B.O.

fought for.

Of those cuts, only $2 billion are scheduled to take effect in 2013.

And CBO also warned that some of the cuts Congress is counting are from programs on which CBO never expected the money to be spent anyway -- such as cuts to the Consumer Operated and Oriented Plan, which was part of Mr. Obama's health care law.

All told, the bill deepens the deficit by nearly $4 trillion over the next decade, when the new tax cuts and spending are combined.


Update: It appears the House passed it 257 to 157.
Posted by: Fred || 01/02/2013 00:00 || Comments || Link || E-Mail|| [1826 views] Top|| File under:
-Short Attention Span Theater-
Hillary's 'clot' is subdural hematoma
Followup, though the URL is the same as yesterday's story. I really dislike how the NYT does that.

WASHINGTON -- Doctors treating Secretary of State Hillary Rodham Clinton on Monday said that she suffered a blood clot in a vein between her brain and skull behind her right ear but predicted that she would make a full recovery.

Mrs. Clinton was hospitalized on Sunday with a blood clot stemming from a concussion she suffered earlier this month, a State Department spokesman said.

Her doctors said in a statement on Monday that the clot did not result in a stroke or neurological damage and that she was being treated with blood thinners. In a statement, Drs. Lisa Bardack and Gigi El-Bayoumi, who are treating Mrs. Clinton, said: "She will be released once the medication dose has been established. In all other aspects of her recovery, the secretary is making excellent progress and we are confident she will make a full recovery. She is in good spirits, engaging with her doctors, her family, and her staff."


I don't like treating a subdural with anticoagulants. Too much can go wrong.

Mrs. Clinton, who had canceled most of her public events in recent weeks because of the injury, was at a follow-up examination on Sunday when doctors discovered the blood clot, according to Philippe Reines, her longtime spokesman.

Aides said that Mrs. Clinton, 65, had become dehydrated this month because of a stomach virus she contracted during a trip to Europe. She fainted and struck her head, causing the concussion. State Department officials had said that Mrs. Clinton fainted when she was at home alone in Washington but added that the concussion was not diagnosed immediately.

She canceled a planned trip to Morocco, and Victoria Nuland, a State Department spokeswoman, gave a mixed picture about the severity of her illness, describing her as having a "very uncomfortable stomach virus" and then saying she was "under the weather."


Concussion symptoms and subdural symptoms are often the same/similar, and distinguishing between the two isn't easy. With the history of the fall, however, you'd thought she would have had either an infused CT or an MRI immediately, and a 2nd scan 48 hours later.

An expert not involved in Mrs. Clinton's care said that clots are most common in the leg


That would be a deep vein thrombosis.

or in a large vein in the head.


That would be a cavernous sinus thrombosis; those are downright dangerous.

Dr. David Langer, a brain surgeon and associate professor at Hofstra-North Shore-Long Island Jewish School of Medicine, said that prompt treatment usually dissolves the clots, but that untreated clots in the head can become more worrisome and even lead to a hemorrhage inside the brain. Blood-thinning drugs can dissolve the clots, he said, and patients may need to stay on them for weeks or months to make sure the problem does not recur.


The alternative is surgery to remove the clot: that can be a real problem, of course, but long-term anticoagulation for a subdural also has real risks.

Let us hope she heals well and quickly, so that she can enjoy her retirement.
Posted by: Steve White || 01/02/2013 00:00 || Comments || Link || E-Mail|| [706 views] Top|| File under:
Who's in the News
33
[untagged]
3
Govt of Pakistan
3
Govt of Syria
2
Commies
2
TTP
2
Arab Spring
1
Govt of Iraq
1
al-Qaeda
1
Govt of Sudan
1
Usbat al-Ansar
1
Hamas
1
Hezbollah
1
Jamaat-e-Ulema Islami
1
Taliban
1
al-Qaeda in North Africa
1
Boko Haram
1
Govt of Iran
Bookmark
E-Mail Me
The Classics
The O Club
Rantburg Store
Comments Spam
The Bloids
The Never-ending Story
Thugburg
RSS Links
Gulf War I
The Way We Were
Bio
Sink Trap
Alzheimer's Association
Day by Day
Counterterrorism
Hair Through the Ages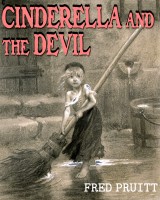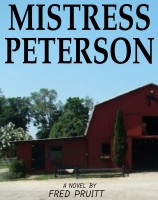 On Sale now!


A multi-volume chronology and reference guide set detailing three years of the Mexican Drug War between 2010 and 2012.

Rantburg.com and borderlandbeat.com correspondent and author Chris Covert presents his first non-fiction work detailing the drug and gang related violence in Mexico.

Chris gives us Mexican press dispatches of drug and gang war violence over three years, presented in a multi volume set intended to chronicle the death, violence and mayhem which has dominated Mexico for six years.
Click here for more information


Meet the Mods
In no particular order...


Steve White
Seafarious
Pappy
lotp
Scooter McGruder
john frum
tu3031
badanov
sherry
ryuge
GolfBravoUSMC
Bright Pebbles
trailing wife
Gloria
Fred
Besoeker
Glenmore
Frank G
3dc
Skidmark
Alaska Paul



Better than the average link...



Rantburg was assembled from recycled algorithms in the United States of America. No trees were destroyed in the production of this weblog. We did hurt some, though. Sorry.
3.231.220.225