Home Front: Culture Wars
Fiat Chrysler takes flak for Ram truck Super Bowl ad featuring MLK speech
[Market Watch] Fiat Chrysler used the 50th anniversary of a Martin Luther King Jr. speech to sell pickup trucks during Sunday's Super Bowl LII, setting off a mostly negative Twitter response to the commercial use of one of his final public sermons.

And although the estate of the late the Civil Rights icon approved the speech's use, social media response reflected mixed feelings among his family members and viewers.

King's voice airs over the top of the ad for Ram Trucks FCAU, -0.58% , in which ordinary people are shown carrying out acts of love and compassion, mostly using their vehicles. In his "The Drum Major Instinct" sermon, one of his final public addresses before his assassination two months later, King called on people to show greatness through kindness and service.

Ram's tagline and twitter hashtag: "Built To Serve."


Thor wasn't too happy about RAM trashing Vikings either.
Posted by: Besoeker || 02/05/2018 14:16 || Comments || Link || E-Mail|| [354 views] Top|| File under:
Home Front: Politix
Schiff goes full fertilizer
Ranking House Intelligence Committee member Adam Schiff dropped in for a friendly chat yesterday with George Stephanoploulos on the ABC Sunday morning gabfest This Week. I missed it. The Daily Caller's Justin Caruso caught it, however, and posted the video excerpt below. Schiff amplified his critique of the four-page Nunes memo released on Friday. According to Schiff, the memo heightens the risk of an Oklahoma City-style bombing by eroding public trust in the FBI. Schiff has proved himself an inveterate liar, but this is a low, if stupid, blow, at the conclusion of which Stephanopoulos simply thanks him for his time.



Quotable quote: "[T]he problem with this, and this is I think at the heart of the department's concern‐is if you have a neighbor who's buying fertilizer, lots of fertilizer, but has no yard and you have concerns about it and you want to call the FBI, you're now going to wonder 'Is that FBI going to hold my name in confidence or this information in confidence, what if this becomes politicized?' Sources are going to dry up because of what the Republicans on this committee are doing now."
Posted by: Vast Right Wing Conspiracy || 02/05/2018 14:01 || Comments || Link || E-Mail|| [369 views] Top|| File under:
Lordy!: Adam Schiff's collusion with oligarch, Ukrainian arms dealer, exposed
What drives Adam Schiff's never ending Russia hysteria?

When in doubt follow the money. Congressman Schiff's well documented Putin obsession may have something to do with his billionaire, military complex, oligarch patron from Ukraine.

In a Zerohedge post yesterday, chronicling the latest Adam Schiff idiocy, where the Democrat Congressman spoke to a crowd at the University of Pennsylvania, declaring Russian ads promoted the Second Amendment during the 2016 election "so we will kill each other" commenter AlaricBalth linked some interesting information on Schiff's underlying motivation behind his Russia hysteria...

"Adam Schiff is an owned hatchet man of Ukrainian arms dealer Igor Pasternak. Schiff's anti-Russian narrative is carefully orchestrated by his Ukrainian handlers

Pasternak, who was raised and educated in Ukraine before immigrating to the United States, is a passionate promoter of Ukrainian culture and business. He has been active in both Los Angeles and Washington, D.C. to support increased bilateral ties between the two countries and has been especially active building awareness of Ukraine's strategic economic importance among Members of Congress. Since political protests broke out across Ukraine in late 2013, Pasternak has worked to personally inform and educate Members of Congress about the geostrategic importance of Ukraine to European and US security.






Who is Schiff's patron, Igor Pasternak? He is a Ukraine globalist, military industrialist who was curiously spotted in Maidan, Kiev in 2014 for "diplomatic reasons" during the US/CIA sponsored coup.



Continues.






This article starring:
Adam Schiff
Igor Pasternak
Posted by: Vast Right Wing Conspiracy || 02/05/2018 13:34 || Comments || Link || E-Mail|| [274 views] Top|| File under:
Israel-Palestine-Jordan
Israeli stabbed to death in West Bank attack, assailant on the loose
An Israeli man was stabbed to death in a terror attack at a bus station outside the West Bank settlement of Ariel on Monday afternoon.

The Palestinian assailant arrived at the bus station on foot. He stabbed the Israeli civilian and fled. An IDF officer who saw the attack pursued the terrorist and hit him with his car. The assailant was still able to flee the scene.

The victim, Itamar Ben Gal, is from the Har Bracha settlement and taught in the yeshiva there.

IDF soldiers are now searching the area.

"We will bring them [the terrorist] to justice," Prime Minister Benjamin Netanyahu said at the start of the Likud faction meeting.

Posted by: g(r)omgoru || 02/05/2018 12:32 || Comments || Link || E-Mail|| [232 views] Top|| File under:
-Lurid Crime Tales-
WSJ Michael Mukasey: 'The Memo and the Mueller Probe'
[WSJ] If the investigation arose from partisan opposition research, what specific crime is he looking into?

The memo released Friday by the House Permanent Select Committee on Intelligence was the product of necessity, not choice. Even before its release, the debate over its provenance, motive and effect was obscuring the crucial point that it is the underlying facts the memo alleges that present the real issues.

The committee's memo says that yet another memo, which goes by the cloak-and-dagger title "Steele dossier," provided at least part of the basis for a wiretap of Carter Page, a U.S. citizen who had volunteered as a foreign policy-consultant to the Trump campaign. The Foreign Intelligence Surveillance Court granted the wiretap application from the FBI and Justice Department two weeks before the 2016 election. In order to obtain the warrant, the government had to show probable cause that Mr. Page was acting as the agent of a foreign power and that in so doing he had committed a crime.
Continued on Page 49
Posted by: Besoeker || 02/05/2018 11:09 || Comments || Link || E-Mail|| [373 views] Top|| File under:
Science & Technology
LAX Tests Facial Recognition to Speed Passenger Check-in
[Breitbart] Los Angeles International Airport (LAX) is starting to use commercially available facile recognition software to confirm the identity of international travelers and drastically speed up the check-in process.

As a former member of Homeland Security Region One, I can confirm that law enforcement, FBI and the National Security Agency have been using facile recognition technology for investigations regarding passengers traveling through the Tom Bradley International Terminal at LAX since at least 2002.

But recent advances in deep learning algorithms and artificial-intelligence protocols, coupled with computer processing speed and monitoring scalability, are believed to be mature enough to be operationally deployed for high reliability biometric identifications.

According to the U.S. Customs and Border Patrol daily AWT Report on February 1 for the Tom Bradley Terminal's 15 gates, the average wait time differential by gate was between a low of eight minutes and a high of 17 minutes, or about twice as long. But the maximum wait time for the same 15 gates varied from a low of 19 minutes to a high of 86 minutes, or about 4.5 times as long. The biggest difference is due to gate staff actions.



Related article: Public Intelligence - US Identification efforts in Iraq and Afghanistan
Posted by: Besoeker || 02/05/2018 07:03 || Comments || Link || E-Mail|| [450 views] Top|| File under:
-Lurid Crime Tales-
OOPS: Steele took 'Trump dossier' to the STATE DEPT under Obama too…
[Right Scoop] Former State Dept. Spokeschick Nuland admitted that Christopher Steele provided a version of the Trump dossier to the State Department under Obama as well.

She explains what they did:


Former Assistant Secretary of State Victoria Nuland tells that Christopher Steele, author of the Russia dossier, shared similar information with the State Department: pic.twitter.com/4QS32hAlQq

‐ Face The Nation (@FaceTheNation) February 4, 2018

Is she just covering the State Dept's hind quarters on this one? There are indications that the next "memo" will be about the State Department, and that there are already investigations underway....
Posted by: Besoeker || 02/05/2018 04:18 || Comments || Link || E-Mail|| [613 views] Top|| File under:
Kim Strassel - Did Christopher Steele Really Snooker the FBI?
[WSJ] The House Intelligence Committee memo about 2016 surveillance abuses, released Friday, lays out grave evidence that the FBI wasn't fully forthcoming with the Foreign Intelligence Surveillance Court as it sought an order to wiretap former Trump adviser Carter Page. It's possible the FBI's lack of candor was even worse than the memo describes.

Democrats are disputing the memo on lots of grounds, but they've said little about the FBI's failure to inform the court that the bureau had itself decided one of its main sources, dossier author Christopher Steele, was unreliable. Mr. Steele in October 2016 gave Mother Jones an unauthorized interview about the dossier. As a former British intelligence officer, Mr. Steele would have known that sources are not supposed to blab to the press. The interview appeared but a few days before the election, was at the direction of his paymaster, the opposition-research firm Fusion GPS, and was clearly designed to help the ultimate client: the Hillary Clinton campaign.

Stuck with a source now brazenly using the FBI for political purposes, the bureau suspended and then terminated Mr. Steele. Only nine days before the Mother Jones interview, the bureau had filed its application for the Page wiretap order, which rested on the Steele dossier. Yet the FBI did not immediately go back to tell the court it no longer trusted Mr. Steele, the author of a crucial piece of evidence.

And the Mother Jones interview wasn't the first time Mr. Steele went to the press. A month earlier he had sat down with an array of media outlets to brief them on the dossier that he'd given the FBI in July. Out of this came a Sept. 23, 2016, article by Michael Isikoff in Yahoo News, published under the headline "U.S. intel officials probe ties between Trump adviser and Kremlin." The story was a bombshell, blowing the FBI investigation into the public sphere.

The FBI and Justice Department intimately knew this article, as they relied on it as part of their wiretap application. And while Mr. Isikoff did not name Mr. Steele as his source, the FBI should have been able to figure out his identity. The Isikoff article relates specific dossier details, though the dossier wasn't public at the time. It explains that the "intelligence reports" the FBI was reviewing‐the dossier‐came from a "well-placed Western intelligence source." Sen. Chuck Grassley last month referred Mr. Steele to the Justice Department for a criminal investigation of whether he lied to the feds about his contacts with the press. From this we can assume that the FBI's FISA court application claimed Mr. Steele had not worked with the press.

The House memo gives the FBI the benefit of the doubt, stating that Mr. Steele "improperly concealed from and lied to the FBI about those contacts." Then again, what was the date of this claim? If Mr. Steele told the FBI when he first met with them in July that he'd not briefed media, that would have been accurate as far as we know. Did the FBI ask him again after the Isikoff article?

Even if it did and if he denied talking to reporters, the FBI would have had every reason to believe he was lying. The provenance of the Isikoff article is exceptionally clear. And the FBI could easily have checked Mr. Steele's recent whereabouts (Britain or the U.S.) or even asked Mr. Isikoff, though he might not have answered. While Mr. Steele might have proved unreliable, there's reason to wonder if he'd lie outright to the FBI.

The Grassley referral needs be fully declassified, just as the House memo was. The FBI needs to answer straightforward questions about Mr. Steele's claims, and he needs to provide his version.

The FBI got fooled by a source, or it knew its source was lying, or it didn't bother to check, or it was too incompetent to see the obvious. Take your pick. None of the possibilities look good, especially if you're a FISA judge.
Posted by: Besoeker || 02/05/2018 03:40 || Comments || Link || E-Mail|| [582 views] Top|| File under:
Trey Goudy: With Steele 'Dossier,' FBI Covered for Clinton and the Democrats
[PJ] Trey Gowdy, who was instrumental in the writing of the Nunes memo, and who will not run for re-election to the House this fall from South Carolina, has this to add about apparent FBI malfeasance in the whole "Russian collusion" mess:

The House's top investigator on Sunday said the FBI failed to notify a surveillance court it was relying on material funded by Democrats and the Hillary Clinton campaign when it asked to snoop on an adviser tied to the Trump campaign.
Rep. Trey Gowdy, South Carolina Republican and chairman of the House Oversight Committee, also said judges wouldn't have authorized and repeatedly renewed a warrant to spy on the former Trump aide, Carter Page, if it hadn't been for that very material, compiled by investigator Christopher Steele in a controversial dossier.

"They could have easily said it was the DNC and Hillary Clinton. That would have been really easy," Mr. Gowdy told CBS's Face the Nation, referring to footnotes in the agents' request to the court. "It took longer to explain it the way they did, than if they just come right out and said, 'Hillary Clinton for America and DNC paid for it.' But they didn't do that."

Mr. Gowdy was involved in drafting a four-page memo by the House Intelligence Committee that details the FBI's decision to rely in part on Clinton-backed material to spy on Mr. Page in October 2016. It also explores the role of top Justice Department officials in renewing those snooping powers.

The Friday release of the memo has led to much media masticating over the past two days, very little of it about the underlying issues of institutional bias and politicization on the part of the FBI and the Obama Justice Department, and almost all of devoted to harum-scarum and partisan poo-flinging.



Related: Daily Caller - Gowdy Attacks Dems For Focusing On Whats Not The Memo Instead Of What Is



Posted by: Besoeker || 02/05/2018 03:23 || Comments || Link || E-Mail|| [264 views] Top|| File under:
Israel-Palestine-Jordan
African asylum seekers told to leave Israel within 60 days
[Jerusalem Post] The Interior Ministry issued thousands of deportation notices on Sunday to single Eritrean and Sudanese men of working age who entered Israel illegally, demanding that they leave the country within 60 days for an unspecified third country or be forcefully removed, or imprisoned.

However, noting already overcrowded prison conditions, an unidentified senior Israel Prison Service official told the National Security Council that the nation will not be able to house more than 1,000 additional inmates due to a lack of space and funding.

The ministry recently announced that married men, women and children will not be subjected to forced deportation or imprisonment for the time being.

Last month, Rwanda Ambassador Olivier Nduhungirehe issued a strongly-worded denial on Twitter about ongoing reports that his government had made a secret deal with Israel to accept forcefully deported migrants at $5,000 per person.

Posted by: g(r)omgoru || 02/05/2018 02:13 || Comments || Link || E-Mail|| [249 views] Top|| File under: Moslem Colonists
Syria-Lebanon-Iran
Russian, Syrian warplanes unleash all-out attack on ISIS in northeast Hama as army prepares to eliminate pocket
[ALMASDARNEWS] Russian and Syrian airpower has stepped up its attacks against Islamic State
...formerly ISIS or ISIL, depending on your preference. Before that al-Qaeda in Iraq, as shaped by Abu Musab Zarqawi. They're very devout, committing every atrocity they can find in the Koran and inventing a few more. They fling Allah around with every other sentence, but to hear the pols talk they're not really Moslems....


turbans

across territory held by the terrorist group in the country's northwest ‐ namely in the province of Hama.

The Russian Aerospace Forces and Syrian Arab Air Force are now shifting their focus away from attacking armed rebel groups in eastern Idlib province towards hitting ISIS in northeast Hama.

At the present time, the terrorist group maintains a bastion in northwest Syria ‐ mostly based in Hama, but also very small parts of Aleppo and Idlib ‐ that is over one thousand square kilometers in size and within which it possess about 100 towns and villages.

The region has been fully encircled by the Syrian Arab Army, thus already containing any further expansion by ISIS.

Furthermore, the Syrian Army and allied paramilitary groups have already made a number advances against the pocket over the last week, capturing about a dozen towns and villages ‐ however, the real blow is yet to come.
Posted by: Fred || 02/05/2018 00:00 || Comments || Link || E-Mail|| [425 views] Top|| File under: Islamic State
Africa North
At least 20 migrants found drowned near Spanish enclave of Melilla
[SPA.GOV.SA] At least 20 migrants colonists drowned near the Spanish enclave of Melilla on the Moroccan coast, Spanish media reported on Sunday.

The floating bodies of the migrants colonists were found by a passenger ship on Saturday and later recovered by Spanish and Moroccan authorities, reported several Spanish newspapers, citing government sources.

The migrants colonists died while likely trying to reach Spanish shores by boat from North Africa. The number of people onboard and whether some were still missing was not immediately known. The Spanish nonprofit Proactiva Open Arms estimated that 47 migrants colonists were on the boat.

El Faro de Melilla newspaper tweeted that a Guardia Civil helicopter and Moroccan security forces were searching for possible survivors.


Posted by: Fred || 02/05/2018 00:00 || Comments || Link || E-Mail|| [243 views] Top|| File under: Moslem Colonists
Britain
More Islamic State nuts in UK than Brits fighting ISIS in Iraq and Syria
[EN.ABNA24] Senior MI5 spies fear hardened fighters have returned to the UK intent on recruiting more fanatics to carry out attacks on our shores.

Intelligence chiefs believe hundreds of Brits have returned to the UK and are now living in areas with the highest concentrations of

Moslem

s.

A source reported that up to 300 people who have returned from Syria after fighting for Isis are believed to be living in the London borough of Tower Hamlets, using innocent

Moslem

s as cover.

He added that hundreds more are living in Birmingham, Leicester and Luton.

The source added: "The best place to hide a tree is in a forest - and this is what those who have fought for Isis are doing. They have basically relocated their HQ from Syria to the UK. The fear is they will begin recruiting and will wage terror on British soil.

"Those returning include both men and women, mainly under the age of 25, who are skilled in guerrilla warfare and bomb-making. The threat is very real."

Tower Hamlets has more than 40 mosques and

Moslem

s outnumber Christians in the London borough.

So-called Islamic State
...formerly ISIS or ISIL, depending on your preference. Before that al-Qaeda in Iraq, as shaped by Abu Musab Zarqawi. They're very devout, committing every atrocity they can find in the Koran and inventing a few more. They fling Allah around with every other sentence, but to hear the pols talk they're not really Moslems....
-style flags have flown in parts of the borough which was also home to three British schoolgirls who left the UK to join Isis in February 2015.

Posted by: Fred || 02/05/2018 00:00 || Comments || Link || E-Mail|| [219 views] Top|| File under: Islamic State
Southeast Asia
Roadside bomb fails to harm police patrol in southern Thailand
[The Nation] Policemen on school security patrol in Narathiwat's Tak Bai district narrowly escaped harm on Thursday morning when a roadside bomb exploded near them. Only the wooden planks of a curbside stall prevented serious injury.

A six-man team in an armored truck and two motorcycles had just passed when rebels in hiding detonated the bomb planted under the stall. Inspecting the scene, police found a three-inch-deep, 12-inch-wide crater and fragments of a 1kg bomb scattered through the area.

Ethnic Malay Muslim insurgents are suspected of detonating the bomb.
Posted by: ryuge || 02/05/2018 00:00 || Comments || Link || E-Mail|| [270 views] Top|| File under: Thai Insurgency
Economy
Dow futures slide more than 200 points as Wall Street adds to Friday's losses
[CNBC] S&P 500 and Nasdaq 100 futures declined 19 points and 37.75 points, respectively.

The major U.S. stock indexes capped off their worst weekly performance in two years on Friday following a steep sell-off.

The Dow fell 665.75 points on Friday ‐ or 2.5 percent ‐ notching its biggest one-day sell-off since June 2016.

Markets are "likely to remain choppy as they adapt to this new growth and interest rate environment," says one strategist.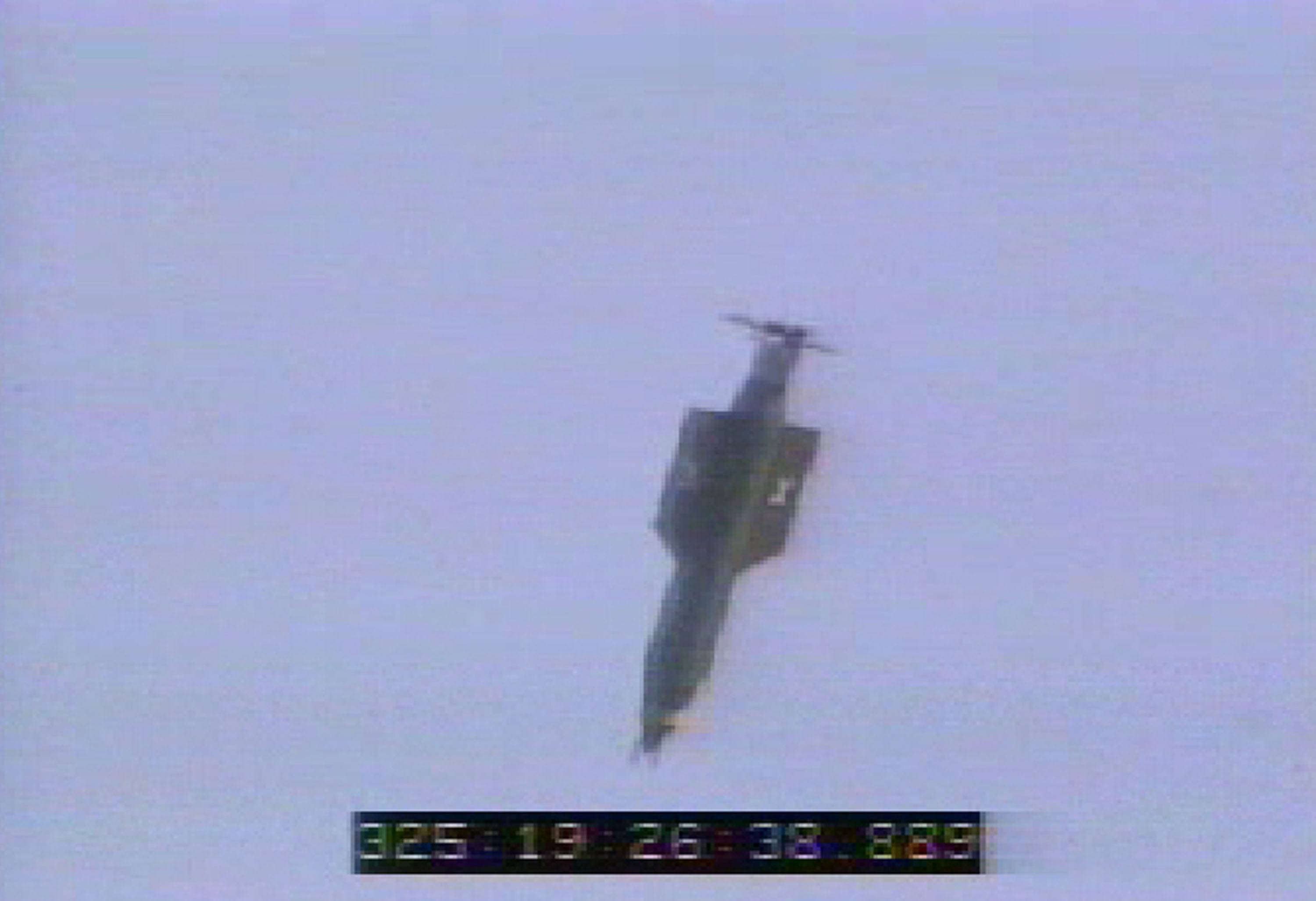 Call me crazy, but I don't believe in coincidences. Like the President SOTU speaking of stock gains since he was elected and now this.
Stocks go up and they go down. Sometimes the movement is connected to the state of the overall economy or the company's performance, sometimes not.
Posted by: Anomalous Sources || 02/05/2018 00:00 || Comments || Link || E-Mail|| [527 views] Top|| File under:
Israel-Palestine-Jordan
Erekat says US is pushing a Palestinian 'coup,' tells Nikki Haley to 'shut up'
[TIMESOFISRAEL] Senior Paleostinian official Saeb Erekat


...negotiated the Oslo Accords with Israel. He has been chief Paleostinian negotiator since 1995. He is currently negotiating with Israel to establish a de jure Paleostinian state...


on Saturday accused the Trump administration of trying depose the Paleostinian leadership in a "coup" and told the "impudent" US envoy to the United Nations


...the Oyster Bay money pit...


Nikki Haley

...Trump administration's ambassador to the UN. First woman to serve as Governor of South Carolina, and the second Indian-American governor in the country, after Bobby Jindal of Louisiana. At the age of 39, Haley was the youngest governor in the U.S., a distinction formerly held by Jindal. She is a Republican, which really grates on the Dems...
she should "shut up" with her criticism of Paleostinian Authority President the ineffectual Mahmoud Abbas

... a graduate of the prestigious unaccredited Patrice Lumumba University in Moscow with a doctorate in Holocaust Denial...


.

Erekat, who has led the Paleostinian peace negotiations and is secretary general of the Paleostine Liberation Organization, singled out Haley, who slammed Abbas for a recent speech that was full of anti-Semitic tropes.
Posted by: Fred || 02/05/2018 00:00 || Comments || Link || E-Mail|| [473 views] Top|| File under: PLO
Syria-Lebanon-Iran
Turkish troops to move into Manbij if Kurdish forces refuse to leave: deputy PM
[XINHUANET] Defying the U.S. warnings, Ottoman Turkish Deputy Prime Minister Bekir Bozdag warned Sunday that Ottoman Turkish troops will move into Manbij if the Kurdish forces refuse to leave.

If the Kurdish forces of the People's Protection Units (YPG), do not leave Manbij in northern Syria, Ottoman Turkish troops "will move into Manbij and toward the east of Euphrates," Bozdag told the local channel CNN Turk.

On the possibility of a clash between U.S. and Ottoman Turkish troops, Bozdag noted that The Sick Man of Europe Turkey


...the only place on the face of the earth that misses the Ottoman Empire....


does not want to clash with U.S. troops in Manbij or anywhere else in Syria, adding that the U.S., a NATO


...the North Atlantic Treaty Organization. A collection of multinational and multilingual and multicultural armed forces, all of differing capabilities, working toward a common goal by pulling in different directions...


ally for Turkey, needs to show the same sensitivity regarding the issue.

"If U.S. soldiers wear uniforms of (YPG)

bully boyz

and fight with them against the Ottoman Turkish army, we will not have a chance to make the difference at this point," Bozdag said.

He also warned that Washington needs to tell U.S. soldiers not to face Ottoman Turkish forces and stay away from the region.

"However,


if you can't be a good example, then you'll just have to be a horrible warning...


whoever cooperates with

bully boyz

and carries out attacks against Ottoman Turkish forces will receive the necessary response," he stressed.


Posted by: Fred || 02/05/2018 00:00 || Comments || Link || E-Mail|| [299 views] Top|| File under: Sublime Porte
Russian airstrikes kill 8 civilians in Syria's Idlib
[AA.TR] Eight people were killed and at least 40 others injured in Russian Arclight airstrike
s in the Idlib province in northern Syria on Sunday, according to an official of the White Helmets civil defense agency.

"In airstrike attacks in the evening hours on the Kafr Nabl district and the village of Masaran conducted by warplanes belonging to Russia eight civilians died, at least 40 civilians

were maimed

," White Helmets director in Idlib, Mustafa Haj Yusuf told Anadolu Agency.

Yusuf said the airstrikes were also conducted in Idlib's Saraqib, Khan Shaykhun and Maarretinuman districts including the village of Tell Mardikh.

Yusuf said that search and rescue operations were ongoing in the region.

There are worries that the number of dead could increase, Yusuf added.

Located in northern Syria near the Ottoman Turkish border, the Idlib province was declared a "de-escalation zone".

Controlled by anti-regime

gang

s, the province has been under intense airstrikes for the last two months.

In January alone, 211

non-combatants were killed

and 1,447

maimed

.

Attacks by Syrian regime in Idlib kill 16 civilians


Sixteen

non-combatants were killed

Saturday in bombings by Syrian regime forces in northern Idlib province.

"A barrel

kaboom

by [forces of] the Bashir al-Assad regime on the village of Khan Assubul killed nine, and another attack on Masaran village killed seven civilians from the same family this evening," Mustafa Haj Yusuf, director in Idlib of the pro-opposition civil defense agency the White Helmets, told Anadolu Agency.

He added that Saraqib district, along with Tell Mardikh, Kafr Amim, Masaran and Khan Assubul villages, were under heavy bombing.

Earlier in the day, seven people were killed in two regime Arclight airstrikes in Idlib.


Posted by: Fred || 02/05/2018 00:00 || Comments || Link || E-Mail|| [225 views] Top|| File under: Govt of Syria
Southeast Asia
First communist consultant rearrested
[SUNSTAR.PH] National Democratic Front of the Philippines (NDFP) consultant Rafael Baylosis was rearrested on Wednesday, January 31 during a joint operation in Quezon City.

Baylosis, a member of the NDFP Reciprocal Working Group on political and constitutional reforms, is the first NDFP consultant rearrested after President Rodrigo Duterte ordered the cancellation of the peace talks with the communist rebels and the rearrest of their consultants.

Based on a report by the Criminal Investigation and Detection Group (CIDG), Baylosis was arrested around 3:45 p. m. Wednesday along with alleged NPA member Guillermo Roque at Aurora Boulevard corner Katipunan Avenue, Quezon City.

Authorities allegedly recovered from them two calibre .45 pistols, 14 ammunition and two magazines.

NDFP negotiating panel legal counsel Edre Olalia said Baylosis is being held at the CIDG detention center in Camp Crame, Quezon City.

In a statement, the NDFP condemned what they claimed to be the "illegal arrest and detention" of Baylosis and Roque and demanded their immediate release.

"This illegal arrest and detention of NDFP consultant Rafael Baylosis is a flagrant violation of the GRP-NDFP Joint Agreement on Safety and Immunity Guarantees (JASIG, 1995)," said Luis Jalandoni, member of the NDFP National Executive Committee.


Posted by: Fred || 02/05/2018 00:00 || Comments || Link || E-Mail|| [188 views] Top|| File under: Commies
Arabia
Top Houthi military officer found dead after attack
[AA.TR] A top Houthi military officer was found dead after pro-government forces bombed a hill in Yemen's southwestern Taiz province. In a statement Saturday, the press center for the government forces said Abu Usman, who was responsible for the Houthis' military operations in Taiz, was found dead with his two assistants after a cannon targeted Telle es Selal'i, a hill in the eastern part of the province.
Posted by: Fred || 02/05/2018 00:00 || Comments || Link || E-Mail|| [252 views] Top|| File under: Houthis
-Short Attention Span Theater-
Cardi B: No Super Bowl halftime show until Colin Kaepernick on NFL roster
[WASHINGTONTIMES] Good news for other music stars hoping to do a Super Bowl halftime show ‐ the competition got thinner this weekend.

Rapper Cardi B said at Maxim's Super Bowl party in Minneapolis that she would not perform unless Colin Kaepernick

Formerly a petulant second or third string quarterback for the San Francisco Giants, now looking for a job. He was willing to stand up for his principles by kneeling during the national anthem, which he had every right to do, but not willing to take the consequences, which he apparently thought didn't apply to him...
, who started the trend of kneeling during the national anthem, is on an NFL roster.

Outside the party, TMZ accosted the Bronx-based rapper born Belcalis Almanzar and asked when she might perform.

"When they hire Colin Kaepernick," she replied, mispronouncing the name of the man she said she is boycotting on behalf of, pronouncing it like KAY-per-nick.

Mr. Kaepernick went unsigned during this past NFL season after opting out of his contract with the the Socialist paradise of San Francisco
...where God struck dead Anton LaVey, home of the Sydney Ducks, ruled by Vigilance Committee from 1859 through 1867, reliably and volubly Democrat since 1964...
49ers. He had been the first player to sit during the "Star-Spangled Banner" during the previous year
Posted by: Fred || 02/05/2018 00:00 || Comments || Link || E-Mail|| [510 views] Top|| File under:
Israel-Palestine-Jordan
Hamas 'Prepares for Imminent War' With Israel in Gaza
[Haaretz] The

Gazoo

strip is preparing for confrontation with Israel within the next few days, the London-based Arabic daily Al Hayat reported on Sunday. According to the report, Paleostinian factions,

Hamas, one of the armed feet of the Moslem Brüderbund millipede,

being chief among them, assess the chances of war with Israel "at 95 percent" and assume it could erupt within hours or days.

Sources that have met with Yahya Sinwar, Hamas' political leader in

Gazoo

, say that Paleostinian factions believe that Israel will use a training exercise planned on the southern front to open a military operation against Hamas. The report further said that the military wing of Hamas has declared a state of high alert, evacuating sites and headquarters and even deploying road blocks accross the Strip.

Political and human rights


One man's rights are another man's existential threat.


activists in

Gazoo

told Haaretz that the atmosphere in the Strip is very grim in light of the humanitarian crisis, some of which involves the non-implementation of the reconciliation agreement between Hamas and the Paleostinian Authority and mutual recriminations between the PA and Hamas over the freeze in talks.

Still, it seems the report of an impending military clash within days is exaggerated, and is part of an attempt by Hamas to ratchet up international discussion over the severe humanitarian situation in the Strip and the lack of progress toward reconciliation. It is widely believed that Israel will not initiate war with Hamas without real escalation in the south, such as a surge in rocket fire at southern communities.


This article starring:
Yahya Sinwar
Posted by: Fred || 02/05/2018 00:00 || Comments || Link || E-Mail|| [291 views] Top|| File under: Hamas
Home Front: Politix
Peter Strzok Admitted to Obstruction of Justice (Again) in Newly Released Text Messages
[Offended America] Newly released text messages between the FBI's Former Deputy Head of Counterintelligence Peter Strzok and his mistress, FBI Lawyer Lisa Page appear to show an admission of guilt in committing obstruction of justice.

In August 2016, Page and Strzok discuss starting a new "program" to get around FBI text message archiving protocols. These protocols allow for due process when text messages and other investigative materials are made available to defendants as part of discovery.

The messages were uncovered as part of an inquiry by Sen. Ron Johnson (R-WI) who heads up the Senate Homeland Security and Government Affairs Committee. Sen. Johnson was thrust into the spotlight of investigations of the FBI and DOJ when he reported that he was in contact with an informant inside of the "Secret Society" referenced in text messages between Peter Strzok and Lisa Page.

Sen. Ron Johnson sent an additional letter to the FBI and Department of Justice requesting additional communications records for senior federal law enforcement and intelligence officials including James Comey, Andrew McCabe, James Rybicki, John Giaclone, James Turgal, Jonathan Moffa and Randy Coleman, among others.



This article starring:
Andrew McCabe
James Comey
James Rybicki
James Turgal
Jonathan Moffa
Lisa Page
ohn Giaclone
Peter Strzok
Randy Coleman
Ron Johnson
Posted by: Anomalous Sources || 02/05/2018 00:00 || Comments || Link || E-Mail|| [454 views] Top|| File under:
Head of Charlotte FBI Verbally Drop Kicks James Comey for Ruining Bureau (VIDEO)
[TruePundit] A former Assistant Director of the FBI who was once the head of the Charlotte FBI office said he was glad the much anticipated memo casting doubt on the intelligence in the Russia investigation was released but said he was very much opposed to the politics behind it.

Chris Swecker who is now a lawyer and consultant in Charlotte said the memo points to a few agents who bent the rules and Swecker blames former FBI Director James Comey for allowing it to happen.


Swecker said Comey, "Did a tremendous amount of damage to the FBI's reputation by not following the rules, allowing bias to creep into the investigation and leaking information because he felt like it was righteous."


Video at link.
Posted by: Anomalous Sources || 02/05/2018 00:00 || Comments || Link || E-Mail|| [354 views] Top|| File under:
Exceptional Work by Sharyl Attkisson – Did FBI Violate Woods Procedures?…
[ConservativeTreehouse] Sharyl Attkisson picks up from there with her deep dive into exactly what protections are in place and the extraordinarily high-bar the DOJ needs to pass in order to gain Title I surveillance authority.

The point is: There are strict rules requiring that each and every fact presented in an FBI request to electronically spy on a U.S. citizen be extreme-vetted for accuracy ‐ and presented to the court only if verified.

There's no dispute that at least some, if not a great deal, of information in the anti-Trump "Steele dossier" was unverified or false. Former FBI director James Comey testified as much himself before a Senate committee in June 2017. Comey repeatedly referred to "salacious" and "unverified" material in the dossier, which turned out to be paid political opposition research against Donald Trump funded first by Republicans, then by the Democratic National Committee and the Hillary Clinton campaign.

Presentation of any such unverified material to the Federal Intelligence Surveillance Act (FISA) court to justify a wiretap would appear to violate crucial procedural rules, called "Woods Procedures," designed to protect U.S. citizens.

Yet Comey allegedly signed three of the FISA applications on behalf of the FBI. Deputy Director Andrew McCabe reportedly signed one and former Attorney General Sally Yates, then-Acting Deputy Attorney General Dana Boente and Deputy Attorney General Rod Rosenstein each reportedly signed one or more.

To think that unverified claims, gossip, media reports, and generally salacious political opposition research could be included in an application to remove an Americans' right to privacy and liberty is really the BIGGER story being clouded in this entire discussion.

....And keep in mind, amid all of this exhaustive FBI surveillance and DOJ national security division digging into every aspect of his life, Mr. Carter Page has never been accused of any crime, wrongdoing, or subsequent criminal conduct.

It appears the entire reason to label Mr. Page as a Title One "foreign agent" was so the DOJ National Security Division and FBI Counterintelligence Division, could use Mr. Page's short contact with the Trump campaign as an excuse to monitor everyone else within the campaign before, during and after the election.

This article starring:
ANDREW MCCABE
FISA
DANA BOENTE
FISA
Hillary Clinton
James Comey
ROD ROSENSTEIN
FISA
SALLY YATES
FISA
Posted by: Anomalous Sources || 02/05/2018 00:00 || Comments || Link || E-Mail|| [515 views] Top|| File under:
Syria-Lebanon-Iran
Attacks by Syrian regime in Idlib kill 16 civilians Zoom
[EN.APA.AZ] Sixteen

non-combatants were killed

Saturday in bombings by Syrian regime forces in northern Idlib province, APA reports quoting AA.

"A barrel

kaboom

by [forces of] the Bashir al-Assad regime on the village of Khan Assubul killed nine, and another attack on Masaran village killed seven civilians from the same family this evening," Mustafa Haj Yusuf, director in Idlib of the pro-opposition civil defense agency the White Helmets, told Anadolu Agency.

He added that Saraqib district, along with Tell Mardikh, Kafr Amim, Masaran and Khan Assubul villages, were under heavy bombing.

Earlier in the day, seven people were killed in two regime Arclight airstrike
s in Idlib.

Located in northern Syria near the Ottoman Turkish border, Idlib province was declared a "de-escalation zone" last year.

Controlled by anti-regime

gang

s, the province has been under intense airstrikes for the last two months.

In January, 211

non-combatants were killed

, while 1,447

were maimed

in the attacks.

Posted by: Fred || 02/05/2018 00:00 || Comments || Link || E-Mail|| [234 views] Top|| File under: Govt of Syria
Home Front: Politix
The GOP memo proves the 'deep state' is real
[NYPost] Now that we know what the declassified House memo says about government misconduct, we also know what it means: The Washington swamp ‐ the deep state ‐ is bigger, more vicious and more dangerous to American liberty than even a cynic could have imagined.

Because of the memo and previous revelations, we know that swamp creatures are embedded in the top of the FBI and the Department of Justice. Some used their power to try to tip a presidential campaign based on their personal politics.

They conducted a sham investigation of the Democratic candidate and misled federal judges to spy on at least one associate of her Republican challenger.

To block exposure of their misdeeds, these officials falsely claimed that national security would be damaged. Add that despicable lie ‐ issued in the name of the FBI itself ‐ to their shameful records.
Thanks to the battle over the memo, we also know with 100 percent certainty that the mainstream media is part of the swamp. The efforts by The New York Times and The Washington Post, among others, to keep the memo from ever seeing sunshine were appalling.
...
The choice we face is especially stark given that the case at hand potentially implicates other top aides to former President Barack Obama. Recall that Page and others linked to Trump were accused of having ties to Russia, then their names were leaked to the media in a bid to sway the election and then to topple the president. There may be other flimsy FISA applications covering other Trump associates we don't yet know about.

The memo is a giant step in ­uncovering what appears to be an unprecedented conspiracy, but it is not the endgame. More documents, congressional hearings, investigations and criminal prosecutions are unavoidable.

Hysterical Trump haters greeted the memo's release by declaring that we face a constitutional crisis. They are right ‐ and they are creating it.


Posted by: Anomalous Sources || 02/05/2018 00:00 || Comments || Link || E-Mail|| [322 views] Top|| File under:
A second source has come forward confirming that Rosenstein threatened Nunes and House Intel Committee if they didn't stop investigation!
[PowderedWigSociety] We reported yesterday on a shocking development that has taken place in the FISA abuse investigation. Fox News' legal analyst Gregg Jarrett reported that a "congressional source" has informed him that Rod Rosenstein threatened Devin Nunes and the House Intelligence Committee with subpoenas of their email and text messages because he was "tired of dealing with the Intel Committee," an obvious attempt to halt or hinder the Intel Committee's investigation.

This is a very serious charge. If confirmed or corroborated, Rosenstein should be charged with multiple crimes from tampering with an investigation to threatening government officials to obstruction of justice.

[Gregg] Jarrett's charge that Rosenstein threatened Nunes and the Intel Committee has now been confirmed by a second source....



This article starring:
Devin Nunes
ouse Intelligence Committee
Robin Ashton
Rod Rosenstein
Posted by: Anomalous Sources || 02/05/2018 00:00 || Comments || Link || E-Mail|| [653 views] Top|| File under:
India-Pakistan
Father pardons man he saw rape his 17-year-old hearing-impaired daughter
[DAWN] A 17-year-old hearing impaired girl's father on Thursday pardoned her rapist in a Gujjar Khan sessions court.


"Yeah, sure. No big thing. Fergit abouddit. No harm done."


According to the police, Munir Ahmed had filed a complaint in police station (PS) Gujar Khan, against a man on February 6, 2016.
"Hello, cop shop? I got a complaint!"
"We're kinda busy right now. Why don'tcha call back tomorrow?"
In his complaint, Ahmed said that while he originally belonged to Khairpur Tehsil, District Muzaffargarh, he and his family were presently residing at the mansion of Chaudhry Fida Hussain of Gujar Khan. His duty was to take care of Chaudhry's cattle.
"Sure Come on over. We'll put youse up in da mansion!"
"Wow! Nice chandeliers!"
According to the complaint, Ahmed along with his brother, nephews and daughter, was returning from the fields when he heard his daughter scream.


"HALP! RAPE!"


As Ahmed and the other men rushed back, they saw that the accused was sexually assaulting the girl. Once he saw the men the suspect ran off, the initial police report said.


"An indignant father! With accomplices! And a rake! Feet, don't fail me now!"


According to the police, the girl was then taken to District Headquarters Hospital in Gujjar Khan for a medical exam, and while the exam proved that there was rape, no DNA samples were taken to identify the suspect.


"Nope. You don't need a DNA sample for a case of rape! This is Pakistain, after all!"


Sub-inspector Police Nadeem Ahmed, who was initially in charge of the case, told DawnNews that they did everything possible to search for the suspect but he was never found at the time.


"Yeah. We asked around an' everything! Nobody seen him!"


The police even widened its search to Kallar Syedan and Jehlum but were unsuccessful in capturing the accused, the sub-inspector said.
"Pardon me, we're lookin' for a dark-haired guy, brown eyes, maybe a beard, wearin' a salwar kameez and a turban. You seen him?"
"Nobody like that around here, officer. Except me, and I ain't him."
"Thanks fer yer help."
Once Nadeem Ahmed was transferred, Sub-inspector Arif was made in charge of the case.
"You're not doin' anything else right now, are you?"
"I wuz gonna iron my spats..."
Speaking to DawnNews on the matter Arif said that he had continued looking for the suspect but he had remained an absconder for the past two years until he came to the sessions court one day to procure interim bail.


"Yup. Day in and day out! I wuz almost ready to crack the case when he showed up outta nowhere!"


During the same hearing, the girl's father took the stand and said that he had pardoned the suspect. Ahmad also said that he had registered the complaint against the suspect by mistake and now wanted to withdraw it.


"Sorry about dat. My mistake."


According to eyewitnesses at the court, the 17-year-old hearing impaired girl was crying in court while her father pardoned the suspect.
"What's he sayin', Mom?"
"He just sold yer maidenhead for fifty bucks!"
Talking to DawnNews, Ahmad said that he was made to sign the affidavit by "influential elders" of the area and did not even know what was written in it.


"I din't know what I wuz sayin' in court, either! I don't speak Urdu!"


He also said that he belonged to a poor family, while the suspect was a relative of the family he worked for.


"Fifty bucks is small change to him. If I can get fifty bucks for each of my daughters we'll be prosperous!"


According to the police, they will call the suspect a convict in their final report and then leave him to the court's mercy.


"You can be the judge, Judge!"
Posted by: Fred || 02/05/2018 00:00 || Comments || Link || E-Mail|| [344 views] Top|| File under:
Mother, daughter killed in 'accidental' hand grenade explosion in Panjgur
[DAWN] An 'accidental' hand grenade explosion in a home in Balochistan's Panjgur area on Sunday killed a woman and her daughter and injured her son, police sources said.


Sure. In our house grenades go off by accident all the time...


Makran Division Commissioner Bashir Bangulzai told DawnNews that the boy had found a hand grenade and taken it home.


"Whoa! What's this? A hand grenade! Kewl! I'm takin' this booger home!"


The grenade exploded while he was playing with it inside his house in the Tusp area of Panjgur, the commissioner said.
"Mahmoud, if you're going to play with that thing, take it outside!"
"Aw, Mom!"
The boy's mother and sister died in the blast, police said, while the injured boy was shifted to a nearby hospital for medical treatment.
"Another accidental grenade detonation, Doctor Casey!"
"That's the fourth one today!"
Police and Levies personnel arrived at the site of the incident shortly after the explosion took place.
"Is this the right house, Sergeant Shafiq?"
"It's the only one without a front wall, Chief!"
Commissioner Bangulzai said an investigation is underway to ascertain how the child got a hold of the grenade.
"C'mon, kid! Who give yez the grenade?"
"Nobody! I found it!"
"You found it?"
"Yeah. There wuz this trail of candy bars and I follered it, and there wuz this shiny red grenade!"
Posted by: Fred || 02/05/2018 00:00 || Comments || Link || E-Mail|| [262 views] Top|| File under:
Africa Subsaharan
Zimbabwe: Mugabe, Chiwenga Duel Bombshell
[All Africa] Army generals feared for their lives after putting former president Bob Muggsy Mugabe

Nonagenarian President-for-Life of Zim-bob-we who turned the former Breadbasket of Africa into the African Basket Case. Dumped in November 2017 when the Missus decided she wanted to be president, and opposed heer might against Crocodile Mnangawa Important safety tip: If your opponent goes by the name Crocodile andf your title is Shopper in Chief let him win....
under house arrest as they believed the 93-year-old's loyalists were plotting a counter operation, newly released secret details of last year's dramatic events reveal.

According to minutes of delicate meetings between Mugabe and the generals led by then Commander of the Zim-bob-we Defence Forces, General Constantino Chiwenga, there was deep mistrust among the security forces during the so-called "Operation Restore Legacy" that toppled Zim-bob-we's long time ruler.

The generals told Mugabe former Justice minister Happyton Bonyongwe, then police chief Augustine Chihuri and former Airforce commander Perrance Shiri at some point plotted a counter offensive against the military takeover of government.

There was also fear among the generals that former Higher and Tertiary Education minister Jonathan Moyo was holed up at Mugabe's Blue Roof mansion and was advising him to dig in, the minutes revealed.

The documents were made public on Friday as Mugabe's loyalists launched an audacious continental and regional offensive against President Emmerson Mnangagwa's government, challenging its legitimacy.

The minutes are part of a petition sent by "victims" of Mugabe's ouster to the African Union


...a union consisting of 53 African states, most run by dictators of one flavor or another. The only all-African state not in the AU is Morocco. Established in 2002, the AU is the successor to the Organisation of African Unity (OAU), which was even less successful...


and the Sadc leaders requesting that a commission of inquiry be set up to probe and establish the constitutionality or otherwise of the change of leadership in Zim-bob-we.

Mugabe resigned in the midst of an impeachment process led by parliamentarians.

Through a political outfit calling itself New Patriotic Front -- the "victims" have dispatched a 79-page document through a Johannesburg-based lawyer, Marius van Niekerk. The document contains minutes of all meetings between Mugabe's negotiation team and military commanders and reveals tension between the military and the other two security bodies.


Posted by: Fred || 02/05/2018 00:00 || Comments || Link || E-Mail|| [209 views] Top|| File under:
Zimbabwe: Exiled White Farmers Urged to Return Home As Agriculture Struggles
[All Africa] THE government's message to exiled farmers is clear. Come home.

It is offering land leases to commercial farmers in an effort to re-start the nation's agricultural industry.

Basil Nyabadza from the Agricultural and Rural and Development Authority says Zim-bob-wean farmers in Australia should return to home soil.

"We have a lot of capital resource dotted around the world, including Australia," Nyabadza said.

"We are saying, if you are Zim-bob-wean, there is now a real opportunity to come back home with your skills and be part of the building team."

The Government is now offering 99-year leases to white farmers, a deal previously reserved for black Zim-bob-weans.

The resignation of president Bob Muggsy Mugabe

Nonagenarian President-for-Life of Zim-bob-we who turned the former Breadbasket of Africa into the African Basket Case. Dumped in November 2017 when the Missus decided she wanted to be president, and opposed heer might against Crocodile Mnangawa Important safety tip: If your opponent goes by the name Crocodile andf your title is Shopper in Chief let him win....
last November and the swearing in of his successor Emmerson Mnangagwa has delivered significant change.

Government officials now admit the campaign of farm invasions that began in 2000 was a mistake.

"Clearly, the formulas deployed then, left a lot of bad feeling. And more importantly, the intellectual property, left our borders," Nyabadza said.

Thousands of white farmers were forced off the land during the invasions.

Several farmers and farm workers were killed, many others

were maimed

.


Posted by: Fred || 02/05/2018 00:00 || Comments || Link || E-Mail|| [522 views] Top|| File under:
Syria-Lebanon-Iran
Top Islamist commander torn apart by gunfire as unknown assassins conduct another hit in Idlib
[ALMASDARNEWS] In an event not at all uncommon in rebel-held northwest Syria, another top Islamist commander as been killed by mysterious assassins who will most likely never be identified.

On Saturday, Abu Muawiyah al-Hamwi (seen above), a battlefield leader for the Ahrar al-Sham


...a Syria jihadi group made up of Islamists and salafists, not that there's that much difference, formed into a brigade. They make up the main element of the Islamic Front but they don't profess adoration of al-Qaeda and they've been fighting (mainly for survival) against the Islamic State. Their leadership was wiped out at a single blow by a suicide kaboom at a crowded basement meeting in September, 2014...


Islamist group was ambushed whilst driving along the Marat al-Numa'an highway in southern Idlib province.

Unknown

button men

jumped his car whilst it was in motion, unleashing a hail of bullets onto it.

During the attack, Abu Muawiyah al-Hamwi was struck multiple times. Not being killed on the spot, he was rushed to a nearby field hospital where he nonetheless died on Sunday due to his injuries.

Rebels are officially blaming pro-government spies for Abu Muawiyah al-Hamwi's

liquidation

and given the recent release of self-admitting evidences by Syrian intelligence of its penetration into

myrmidon

-held northwest Syria (as well as

myrmidon

ranks), this may very well be the case.

Posted by: Fred || 02/05/2018 00:00 || Comments || Link || E-Mail|| [347 views] Top|| File under: Ahrar al-Sham (Salafists)
Syrian Army's Republican Guard unleashes huge assault in south Aleppo
[ALMASDARNEWS] Beginning around two weeks ago, the Syrian Arab Army and allied paramilitary groups kicked-off a powerful two-stage offensive against armed rebel groups west of the Ithriyah-Khanasser highway in the southern countryside of Aleppo province.

The first phase of the assault saw Syrian pro-government forces secure the al-Hass plateau region in just a matter of days, completely routing

krazed killer

groups via attacks from multiple directions at lighting speed; overall, the engagement saw over one hundred towns and villages throughout the area returned to the control of Damascus during about as many hours.

The second stage of the south Aleppo offensive has seen the Syrian Army and its allies push west of the al-Hass plateau towards the Abu Duhur military airport and to this effect many dozens more towns and villages located around the installation, particularly to its north, have been secured.

Although the southern Aleppo offensive involves many pro-government outfits, the key formation leading the operation is the elite 124th Brigade of the Syrian Army's

Elite Republican Guard

. The unit has displayed an ability to make blitz-style advances similar to the better-known and much renowned Tiger Forces Division.


Posted by: Fred || 02/05/2018 00:00 || Comments || Link || E-Mail|| [290 views] Top|| File under: Govt of Syria
Africa North
Bomb blast kills 2 policemen in Egypt's Sinai
[AA.TR] Two

coppers

were killed in a

kaboom

in Egypt's restive Sinai Peninsula on Sunday, according to local media.

A device was remotely detonated as a police vehicle was passing by in southern Arish city in northern Sinai, killing two police conscripts, al-Akhbar daily said.

Five other conscripts

were maimed

in the attack.

Egyptian authorities have yet to issue an official statement on the attack, for which no group has

grabbed credit

.

The Sinai Peninsula has remained the epicenter of a deadly

Death Eater

insurgency since 2013, when Mohammed Morsi, Egypt's first freely-elected president, was ousted in a military coup.

Since then, hundreds of Egyptian security personnel in Sinai have been killed in

Death Eater

attacks, especially in the peninsula's volatile northeastern quadrant, which shares borders with both

Gazoo

and Israel.
Posted by: Fred || 02/05/2018 00:00 || Comments || Link || E-Mail|| [230 views] Top|| File under: Ansar Bayt al-Maqdis (IS)
Arabia
Zilzal-1 missile fired toward mercenaries' gatherings in Taiz
[SABANEWS.NET] Missile force of the army and popular committees on Sunday fired a missile toward gatherings of US-backed Saudi-paid mercenaries in Taiz province, a military official told Saba. The missile, Zilzal-1, was fired toward the gatherings in Osaifera front. Zilzal-1 hit its target accurately, causing huge causalities, the official added.

10 Saudi aggression airstrikes hit Hodeidah

(Saba) – The warplanes of US-backed Saudi-led coalition aggression on Sunday launched ten strikes on Hodeidah province, a security official told Saba. The ten strikes were waged on Hais district since the morning, the official Said.

Yemen, committees conduct attacks against aggression force

Yemen

...an area of the Arabian Peninsula sometimes mistaken for a country. It is populated by more antagonistic tribes and factions than you can keep track of. Except for a tiny handfull of Jews everthing there is very Islamic...
army and popular forces have launched military operations, including artillery, missiles and snipping attacks against US-baked Saudi-led aggression coalition soldiers and its mercenaries over Saturday, according to military reports combined by Saba News Agency on Sunday.

In Najran border province, artillery shelling targeted Saudi army's gatherings and fortifications in Sudais and Shurfah sites.

Also in Shurfa site, a Saudi solder was sniped.
Furthermore, a Saudi-paid mercenaries' military vehicle was bombed by an

bomb

in Boqea desert.

In east desert of Boqea, an infiltration of mercenaries was foiled under ongoing air cover, two military vehicle loaded with mercenaries were destroyed and dozens of them were killed and

maimed

in an

bomb

bombed amid their gatherings.

Also in Boqea desert, artillery force of the army shelled gathering of mercenaries in front of Khadhraa crossing, killing and wounding dozens.

In border province of Jizan, a Saudi soldier was

rubbed out

in southern Hametha village, two others sniped in Muanag and northern Hamedha villages, and three soldiers were

rubbed out

in Qewa village and Faridha site.

Also in Jizan, a Saudi military vehicle was smashed by an

bomb

in Hamedha and a bulldozer was damaged in Khafaqa by artillery shells while saudi soldiers' gatherings were targeted by artillery in Muanaq village and in Ghawia school.

In Asir border Saudi province, an offensive operation was carried out upon mercenaries sites in Khazan and Qanaseen hills, killing and wounding dozens.
Artillery shells were fired toward gatherings and sites of Saudi army and its militias in front of Alab rossing and Hanjer censorship of Asir

In Taiz province, a military vehicle was burned and another destroyed by artillery in Moazea district.
In west coast of Taiz, an

bomb

destroyed a military vehicle, loaded with mercenaris, killing all its crew.

In Moaza district, an unique attack was waged on mercenaries' sites north of khaled camp, killing and injuring dozens, while a mercenaries' military armored was burned in the west of Khaled camp.

Also in Taiz, Katyusha rockets were fired toward mercenaries' gatherings and sites northeast Yakhtal, and artillery shelling targeted other gatherings in Salw district, causing huge causalities.

In Yemen province of Jawf, mercenaries' gatherings were fired by artillery in Utemah district.

In Khub-washaaf district, a military vehicle, loaded with mercenaries, was bombed by an

bomb

in Khalifain front, killing all its crew.

In Dhalea province, Two of mercenaries were killed, including a commander of the Air Defense Battalion of 83th Brigade, while sfve of Saudi-paid mercenaries

were maimed

by an

bomb

in Qataba city.

In Medi district of Hajjah province, artillery shelling targeted gatherings of mrcenaries north of Medi desert.

In Marib province, Yemen army and popular committees fired Katyusha rockets toward Saudi-paid mrcenaries' sites in Mas camp.

Posted by: Fred || 02/05/2018 00:00 || Comments || Link || E-Mail|| [245 views] Top|| File under: Houthis
Caribbean-Latin America
Costa Ricans vote for president
[SPA.GOV.SA] Costa Ricans were heading to the polls Sunday in a tight presidential election, with a conservative Christian candidate in the lead but not expected to get enough votes to avoid a second round.

An opinion poll published four days earlier gave Fabricio Alvarado, a 43-year-old journalist and the only

politician

from the evangelical National Restoration party, a predicted 16.9 per cent of the vote.

In second place was lawyer and wealthy entrepreneur Antonio Alvarez Desanti, who defines himself as a Social Democrat, with 12.4 per cent.

Other front runners among the 13 candidates include Carlos Alvarado from outgoing President Luis Guillermo Solis' centrist Citizens' Action party and conservative former justice minister Juan Diego Castro.

Solis, whose 2014 victory ended the Central American country's decades-long de-facto two-party system, is barred by the constitution from seeking a second consecutive term.


Posted by: Fred || 02/05/2018 00:00 || Comments || Link || E-Mail|| [147 views] Top|| File under:
India-Pakistan
Pakistan arrests four of those involved in boat sinking accident off Libya
[SPA.GOV.SA] Pakistani authorities have arrested four human smugglers involved in a boat accident which recently sank off the coast of the Libyan city of Zuwara, carrying 90 migrants, including 32 Pakistanis who drowned to death. Officials at the Pakistan Federal Investigation Agency (FIA) said Wednesday that the four men arrested were linked to human trafficking and illegal immigration to Libya without giving further details on their identities or where they were arrested.
Posted by: Fred || 02/05/2018 00:00 || Comments || Link || E-Mail|| [238 views] Top|| File under: Govt of Pakistan
Imran Khan defends Taliban against Western 'liberals' with 'thirst for blood'
[TELEGRAPH.CO.UK] Imran Khan

... aka Taliban Khan, who is the lightweight's lightweight...
, the former playboy cricketer and would-be Pak prime minister, has defended the Taliban


...the Pashtun equivalent of men...


against NATO


...the North Atlantic Treaty Organization. A collection of multinational and multilingual and multicultural armed forces, all of differing capabilities, working toward a common goal by pulling in different directions...


, claiming that they represent Western "liberals [who] are thirsty for blood."

Speaking to the Sunday Times, the Oxford-educated sportsman, who has founded his own political party ahead of Pakistain's election, lashed out at NATO's war on the

murderous Moslem

group. "They have absolutely no idea. They sit in the drawing room.

"They read the English-language newspapers, which bear very little resemblance to what is real Pakistain," he told the Sunday Times. "I promise you, they would be lost in our villages." He also took a swipe at Western countries such as the US, which he accused of committing "butchery" against his country. "American

dronezap

s in Pakistain must stop," the 66-year-old said.

"It's butchery, and the true horror of it is hidden from the West." Khan is the leader of Pakistain's second-largest party, Pakistain Tehrik-e-Insaf
...a political party in Pakistan. PTI was founded by former Pakistani cricket captain and philanthropist Imran Khan. The party's slogan is Justice, Humanity and Self Esteem, each of which is open to widely divergent interpretations....
, and hopes to distance Pakistain from the western Alliance if he becomes prime minister. The election was triggered by the ousting of Nawaz Sharif

... served two non-consecutive terms as prime minister, heads the Pakistain Moslem League (Nawaz). Noted for his spectacular corruption, the 1998 Pak nuclear test, border war with India, and for being tossed by General Musharraf, then by the courts...
, who was disqualified by the supreme court amid claims of corruption.

His remarks came as The Taliban

grabbed credit

for a

suicide kaboom

that killed 11 soldiers and

maimed

13 in the Swat


...a valley and an administrative district in the Khyber Pakhtunkhwa Province of Pakistain, located 99 mi from Islamabad. It is inhabited mostly by Pashto speakers. The place has gone steadily downhill since the days when Babe Ruth was the Sultan of Swat...


Valley. Authorities say Saturday's attack was the first in over three years in the northwestern region once ruled by

myrmidon

s. In a statement sent to media, the

murderous Moslem

group says a lone

jacket wallah

carried out the attack to avenge the killing and arrests of fellow

myrmidon

s.
Posted by: Fred || 02/05/2018 00:00 || Comments || Link || E-Mail|| [284 views] Top|| File under: Govt of Pakistan
Southeast Asia
3 notorious Abu Sayyaf surrender in Basilan
[SUNSTAR.PH] THREE notorious members of the Abu Sayyaf
...also known as al-Harakat al-Islamiyya, an Islamist terror group based in Jolo, Basilan and Zamboanga. Since its inception in the early 1990s, the group has carried out bombings, kidnappings, murders, head choppings, and extortion in their uniquely Islamic attempt to set up an independent Moslem province in the Philippines. Abu Sayyaf forces probably number less than 300 cadres. The group is closely allied with remnants of Indonesia's Jemaah Islamiya and has loose ties with MILF and MNLF who sometimes provide cannon fodder...
Group (ASG) have surrendered to the military authorities in the province of Basilan


...Basilan is a rugged, jungle-covered island in the southern Philippines. It is a known stronghold of the Abu Sayyaf, bandidos, and maybe even orcs. Most people with any sense travel with armed escorts...


, officials announced on Sunday, February 4. Brigadier General Juvymax Uy, Army's 104th Infantry Brigade commander, identified them as Garama Sulayman, 21; Omar Jaljalis, 18; and, Marhaban Pael, 34. Uy said they surrendered around 7 p.m., Saturday, February 3, and turned over two M-16 "Baby Armalite" rifles and a Carbine rifle with ammunition.

Uy said Mayor Gulam Hataman of Sumisip municipality has facilitated the surrender of the three

bandidos

. They were taken to the headquarters of the 104th Infantry Brigade for custodial debriefing, medical checkup, and proper disposition. Uy said the surrenderees informed them they decided to surrender due to difficulties in life and maltreatment from their leaders.

"We gladly welcome our surrenderees and those other members who wish to lay down their arms and end the armed conflicts in BASULTA (Basilan, Sulu and Tawi-Tawi) areas. There can be no better solution but to work in harmony to end terrorism," Lieutenant General Carlito Galvez Jr., Western Mindanao Command chief, said.

The surrender of the three have brought to 170 the total number of Abu Sayyaf

bandidos

who surrendered to the government authorities since last year.

This article starring:
GARAMA SULAIMAN
al-Harakat al-Islamiyya
MARHABAN PAEL
al-Harakat al-Islamiyya
OMAR JALJALIS
al-Harakat al-Islamiyya
Posted by: Fred || 02/05/2018 00:00 || Comments || Link || E-Mail|| [231 views] Top|| File under: Abu Sayyaf (ISIS)
-Lurid Crime Tales-
Father, 42, and Daughter, 20, Arrested After Allegedly Having Baby Together
[INSIDEEDITION] A North Carolina father and his biological daughter were charged with incest after they allegedly had a baby together.


Their fambly tree resembles a palm.


Steven Pladl, 42, of Knightdale, and his daughter Katie Pladl, 20, were locked away
Yez got nuttin' on me, coppers! Nuttin'!
Jan. 27 after Pladl's estranged wife reportedly told police about the pair's baby.

Katie Pladl was reportedly adopted out of state when she was born but when she turned 18 she found her biological parents through social media.

After making contact with them, she moved into their home in August 2016 with their two other children, KRON4 reported.

Steven Pladl and his wife legally separated in November 2016, according to court documents.
Posted by: Fred || 02/05/2018 00:00 || Comments || Link || E-Mail|| [212 views] Top|| File under:
Africa North
Terrorist surrenders to military authorities in Tamanrasset
[EN.APS.DZ] ALGIERS- A terrorist, possessing a Kalashnikov submachine gun and four loaded magazines, surrendered Sunday to the military authorities of Tamanrasset, said a communiqué of the National Defence Ministry.
Posted by: Fred || 02/05/2018 00:00 || Comments || Link || E-Mail|| [222 views] Top|| File under: al-Qaeda in North Africa
International-UN-NGOs
The long knives are out for Trump's pick to head the IOM
[RefugeeSettlementWatch] The IOM is the International Organization for Migration.

Until not too long ago it was a non-profit group just like the other federal resettlement contractors that depended mostly on taxpayer funding (like they do) and was (still is) involved with processing refugees in to the US (and elsewhere).

It is now an agency of the United Nations and you might see evidence of them (their bags visible in airports worldwide) as they shepherd migrants around the globe.


You saw those bags in this photo (below) of the Australian rejected 'refugees' as they were leaving detention on their way to Anytown, USA. (BTW, some reports said that the IOM bought the detainees some really nice clothes and shoes.)

Here is the Washington Post story entitled:

Trump nominee for U.N. migration post called Muslims violent, Christians top priority


Posted by: Anomalous Sources || 02/05/2018 00:00 || Comments || Link || E-Mail|| [309 views] Top|| File under: Moslem Colonists
-Obits-
Nigel the lonely gannet found dead beside his concrete love
[Stuff] Nigel the gannet died as he lived, alone on the cliffs of Mana Island, surrounded by fake birds.

Last week, Nigel's body was found in the nest he had made for his partner ‐ the concrete decoy he courted for the past four years ‐ on the island off the Porirua coast.

Ranger Chris Bell discovered the dead gannet and said he was "incredibly sad" to lose him, just as three real birds had joined the colony.
Posted by: Classer || 02/05/2018 00:00 || Comments || Link || E-Mail|| [186 views] Top|| File under:
India-Pakistan
Maldives army surrounds parliament amidst political turmoil
[Dhaka Tribune] The Maldives Army on Sunday surrounded the island's Parliament as opposition

politician

s tried to make their way into the premises following the resignation of the Parliamentary Secretary General, The Hindu reports.

The media reported that some opposition

politician

s had been allowed to enter the premises, despite the heavy military presence, Xinhua reported.

Parliamentary Secretary General Ahmed Mohammed announced his resignation on Sunday morning without citing any specific reason. The move came after the first parliamentary session for 2018, which was due to be held on Monday, was cancelled indefinitely due to security concerns.

Fresh round of turmoil


...which is nothing like rounds of bullet...

The Maldives has been plunged into a fresh round of political turmoil after the Supreme Court on Thursday ordered the immediate release of incarcerated
You have the right to remain silent...


politicians

, including self-exiled former president Mohammed Nasheed.

The Maldivian government on Sunday revealed an imminent move by the country's top court to have President Abdulla Yameen nabbed
Please don't kill me!
with the police and army insisting that such an order will not be enforced, local media reported.

Attorney General Mohammed Anil, seated beside the army and police chief on Sunday morning, told

news hound

s that the government has received information that a Supreme Court order to arrest Yameen was imminent.

However,


the way to a man's heart remains through his stomach...


the Attorney General labelled the move as "unconstitutional" and said the police and the army would reject any order by the Supreme Court to have the President arrested.


Posted by: Fred || 02/05/2018 00:00 || Comments || Link || E-Mail|| [158 views] Top|| File under:
Government
FBI told state police not to wear body cameras for 2016 stop of refuge occupation leaders
[OregonLive] Prosecutors say witness testimony, audio and video evidence, plus bullet trajectory analysis yielded one conclusion: FBI agent W. Joseph Astarita lied about firing two shots at the truck of refuge occupation spokesman Robert "LaVoy" Finicum in 2016 after he swerved into a snowbank.

The information is detailed in a 32-page government response to Astarita's motion to dismiss the federal indictment against him. He's pleaded not guilty to three counts of making false statements and two counts of obstruction of justice. Astarita's lawyer claimed the indictment was based on "junk science.''

The government response also reveals that Oregon State Police SWAT troopers at the scene, ordinarily required to wear body cameras, didn't that day at the request of the FBI. The FBI did obtain video from FBI surveillance planes flying above the scene.

State police detectives also normally record interviews of officers who might be involved in a shooting, but they didn't that night when questioning the FBI Hostage Rescue Team members, again at the FBI's request. A follow-up interview with the hostage team members also came with unusual conditions, prosecutors note.


Is a post-Reno purge in order?
Posted by: Anomalous Sources || 02/05/2018 00:00 || Comments || Link || E-Mail|| [433 views] Top|| File under:
Africa North
Al-Qaeda Hostage Colombian Nun Turns to Pope Francis: 'Do the Impossible' to Free Me
[BREITBART] A Colombian nun held hostage by al-Qaeda's branch in the African country of Mali is purportedly shown begging for Pope Francis to help liberate her in a video released by the jihadist group, reveals the SITE Intelligence Group, an organization that monitors jihadi websites.

"Al-Qaeda's Mali branch releases proof-of-life video of Colombian captive addressing Pope Francis for help," reports SITE.

In the footage, Nusrat al-Islam wal

Moslem

een (NIM), al-Qaeda's wing in faction, features "Colombian missionary Gloria Cecilia Narvaez Argotry, wherein she appeals to Pope Francis to intercede on her behalf," reveals the monitor group.

The video was reportedly released at the end of January by a Mali-based faction affiliated with al-Qaeda, which claims to have kidnapped the nun for "preaching Christianity and supporting the crusaders in Mali."

In the footage, the Catholic missionary Narvaez from Colombia is seen appealing to Pope Francis.

The Franciscan nun beseeches the earthly leader of the Catholic faith, Pope Francis, to help her, saying, "I ask you to help with my freedom and do the impossible and get them to release me."

Al-Qaeda-linked

bully boyz

captured the Colombian nun near the Mali and Burkina Faso


...The country in west Africa that they put where Upper Volta used to be. Its capital is Oogadooga, or something like that. Its president is currently Blaise Compaoré, who took office in 1987 and will leave office feet first, one way or the other...


border nearly a year ago‐on February 7, 2017, notes the Daily Mail.

The kidnappers have been identified as members of the West Africa-based NIM, known in English as Group to Support Islam and

Moslem

s (GSIM).
Posted by: Fred || 02/05/2018 00:00 || Comments || Link || E-Mail|| [215 views] Top|| File under: al-Qaeda in Mali/Nusrat al-Islam wal Muslimeen
-Lurid Crime Tales-
Police Remove Activists Blocking Way to US Bank Stadium
[KSTP] Police in Minneapolis have removed protesters who locked themselves across a light-rail line near U.S. Bank Stadium, temporarily halting trains carrying fans to the game.

Activists protesting police brutality chained themselves along the Green Line carrying ticketholders to the Super Bowl on Sunday, stopping trains in both directions.

In a release Sunday afternoon, organizers said Black Lives Matter, the Movement for Black Lives and other groups shut down light rail at "several critical transit lines in Minneapolis" starting about 2:30 p.m. It was unclear how many lines were affected.

"Activists are using this moment to stand with athletes who have protested throughout the past two football seasons calling attention to the murder of Black people by police and to the City of Minneapolis' banning city residents from using public transit without a Super Bowl ticket," which organizers said primarily affected people of color, according to the release.

About 30 activists walked onto the city's Green Line at the West Bank stop shortly after 2 p.m. Sunday, stopping trains in both directions. By 4:15 p.m., about 17 arrests had been made, according to Metro Transit Police Chief John Harrington. Trains were running as normal by late afternoon.

The line runs from downtown St. Paul to the heart of Minneapolis, and is a main way some fans are getting to the game between the New England Patriots and Philadelphia Eagles.

Chinyere Tutashinda, a spokeswoman for the activists, says some chained themselves along the track.

Metro Transit

front man

Howie Padilla said the agency has a plan in place for handling disruptions, and that such a plan was going into motion mid-afternoon Sunday.

"We're more than two hours from the game at this time, and we are confident that all ticketholders will get to the game in time," Padilla said.



This article starring:
Chinyere Tutashinda
Posted by: Fred || 02/05/2018 00:00 || Comments || Link || E-Mail|| [343 views] Top|| File under:
Home Front: Culture Wars
Parks supervisor made officers 'offer up' wives for promotions: suit
[NYPost] State Parks police officers working under a Long Island boss allegedly had to "offer up" their wives to him to get promoted, according to a lawsuit.

Joseph S. Reyes, a high-ranking supervisor in the state Parks Long Island regional office, shagged one officer's wife and told the underling he had an "inside track" on a better position, which he got, because of the affair, a worker claims in court papers.

"Another officer who was up for the same promotion was told he would have gotten it if he had offered his wife to Reyes," according to the Brooklyn Federal Court lawsuit.

The married Reyes, 56, was a rage-filled, steroid-using horndog, charges Laurie Beni, a civilian employee of the Parks Police who accuses Reyes of subjecting her to years of frightening harassment.


When allegations against Reyes surfaced, Parks Department bosses let Reyes retire early in June 2016 with full benefits, the attorney charged. Reyes raked in nearly a $132,000 in salary in 2015, according to SeeThroughNY.

"Basically he received no punishment," Dennis said.

Beni is suing Reyes, the state and the state Office of Parks, Recreation and Historic Preservation for unspecified damages.


Droit du seigneur - now with Stetsons.
Posted by: Anomalous Sources || 02/05/2018 00:00 || Comments || Link || E-Mail|| [218 views] Top|| File under:
India-Pakistan
JI local leader gunned down in Bannu
[DAWN] Jamaat-e-Islami
...The Islamic Society, founded in 1941 in Lahore by Maulana Sayyid Abul Ala Maududi, aka The Great Apostosizer. The Jamaat opposed the independence of Bangladesh but has operated an independent branch there since 1975. It maintains close ties with international Mohammedan groups such as the Moslem Brotherhood. the Taliban, and al-Qaeda. The Jamaat's objectives are the establishment of a pure Islamic state, governed by Sharia law. It is distinguished by its xenophobia, and its opposition to Westernization, capitalism, socialism, secularism, and liberalist social mores...
(JI) local leader Malik Tufail was

bumped off

by

person or persons unknown

in Bannu on Sunday morning, police said.

Tufail was killed when unknown assailants on a

cycle of violence

shot up

him in Bannu's Mughalkhel area, in the jurisdiction of Garorwala

cop shoppe

, police added. The suspects

beat feet from

the site after the incident.

Police began search operations in the area in order to arrest the culprits. A case was filed at Garorwala

cop shoppe

against unknown suspects, police said.

Police added that Tufail did not have any personal enmity with anyone.


Posted by: Fred || 02/05/2018 00:00 || Comments || Link || E-Mail|| [235 views] Top|| File under: Jamaat-e-Islami
Africa Subsaharan
Nigeria: Head of Anti-Graft Court Charged With Accepting Bribe
[All Africa] Judge Danladi Umar allegedly demanded 10 million nairas (€22,300; $27,800) from a suspect "for a favor to be afterward shown to him concerning the pending charge," according to court papers seen by various news outlets.


File under "Quis custodiet..."


The embattled Umar, who is the head of the Code of Conduct Tribunal (CCT), was also alleged to have received, through the intermediary of his assistant, the sum of 1.8 million nairas from the same accused in 2012 "in connection with the pending case before him."

Angry, but not surprised

Nigerians reacted angrily at the news of the corruption charges against one of the country's top judges.

"I'm not surprised about the corruption allegations against Danladi Umar. Corruption is like a tradition in the judiciary system," Mayowa Adebola, a resident in Lagos, told DW. "You don't have any reason to doubt corruption in the Code of Conduct Tribunal given their records, even though they have tried several high-profile corruption cases in the past," he added.


Posted by: Fred || 02/05/2018 00:00 || Comments || Link || E-Mail|| [151 views] Top|| File under:
Syria-Lebanon-Iran
Over 50 militants killed within minutes after being snagged by Russian airstrike trap in east Idlib
[ALMASDARNEWS] The Russian Aerospace Forces appear to be exacting

Dire Revenge

on jihadist

bully boyz

in Syria following the recent downing of one of their aircraft and death of its pilot by al-Qaeda affiliate group Ha'yat Tahrir al-Sham

.

Very recently, an official source in the Tiger Forces Division announced that Russian warplanes ‐ with the help of Syrian Army forward air controllers ‐ had snagged Islamist

bully boyz

in a brutal double-ambush (delivered from above) at two towns in the eastern countryside of Idlib province.

The trap was sprung on al-Qaeda-linked fighters at the towns of Tal Touqan and Tal Sultan where several Russian warplanes, guided by Syrian Army spotters on the ground, pounced simultaneously.

According to the Tiger Forces statement on the Russian air raids, a total of 55

bully boyz

were killed ‐ thirty at Tal Touqan in a single Arclight airstrike
and the other 25 at Tal Sultan during several bombings.

At the present time Russian jets continue to target

bully boy

gatherings and positions in eastern Idlib.


Posted by: Fred || 02/05/2018 00:00 || Comments || Link || E-Mail|| [371 views] Top|| File under: al-Nusra
Turkey-led forces roll back Kurdish frontier near border in Syria's Afrin
[ALMASDARNEWS] The Ottoman Turkish Army and allied Free Syrian Army


... the more palatable version of the Syrian insurgency, heavily influenced by the Moslem Brüderbund...


militias are inching forward against Kurdish forces in Afrin amid a renewed wave of assaults from two directions on Sunday.

Along the Ottoman Turkish-Syrian border, pro-Ankara forces have made a number of modest gains, capturing since Sunday morning the town of Kharouz, the mountain of Kharouz (the site where Kurdish forces fired an anti-tank missile that destroyed a Ottoman Turkish battle tank on Saturday) as well as the town of Haj Bilal.

Amid the ongoing operation dubbed by Ankara as 'Olive Branch,' both The Sick Man of Europe Turkey


...the only place on the face of the earth that misses the Ottoman Empire....


-led and Kurdish forces have suffered high losses.

War monitors place the losses for Ottoman Turkish-backed Free Syrian Army rebels and Kurdish paras at over one hundred dead each; separately 13 Ottoman Turkish solider have been killed per official military sources.

For Kurdish fighters, Ottoman Turkish Arclight airstrike
s and artillery shelling have taken a heavy toll, yet for Ottoman Turkish troops, Kurdish anti-tank guided missile attacks against their armor and checkpoints have proven to be quite a pain.


Posted by: Fred || 02/05/2018 00:00 || Comments || Link || E-Mail|| [352 views] Top|| File under: Sublime Porte
Who's in the News
28
[untagged]
3
Govt of Syria
3
Islamic State
3
Moslem Colonists
2
Sublime Porte
2
Govt of Pakistan
2
Houthis
1
Commies
1
Abu Sayyaf (ISIS)
1
Hamas
1
Jamaat-e-Islami
1
Thai Insurgency
1
PLO
1
Ahrar al-Sham (Salafists)
1
al-Qaeda in Mali/Nusrat al-Islam wal Muslimeen
1
al-Nusra
1
al-Qaeda in North Africa
1
Ansar Bayt al-Maqdis (IS)
Bookmark
E-Mail Me
The Classics
The O Club
Rantburg Store
Comments Spam
The Bloids
The Never-ending Story
Thugburg
RSS Links
Gulf War I
The Way We Were
Bio
Sink Trap
Alzheimer's Association
Day by Day
Counterterrorism
Hair Through the Ages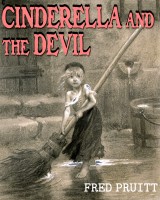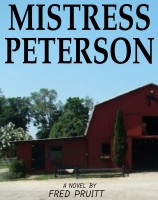 On Sale now!


A multi-volume chronology and reference guide set detailing three years of the Mexican Drug War between 2010 and 2012.

Rantburg.com and borderlandbeat.com correspondent and author Chris Covert presents his first non-fiction work detailing the drug and gang related violence in Mexico.

Chris gives us Mexican press dispatches of drug and gang war violence over three years, presented in a multi volume set intended to chronicle the death, violence and mayhem which has dominated Mexico for six years.
Click here for more information


Meet the Mods
In no particular order...


Steve White
Seafarious
Pappy
lotp
Scooter McGruder
john frum
tu3031
badanov
sherry
ryuge
GolfBravoUSMC
Bright Pebbles
trailing wife
Gloria
Fred
Besoeker
Glenmore
Frank G
3dc
Skidmark
Alaska Paul



Better than the average link...



Rantburg was assembled from recycled algorithms in the United States of America. No trees were destroyed in the production of this weblog. We did hurt some, though. Sorry.
3.236.172.187