Afghanistan
1 wounded in mine detonation in Kabul
At least one person was wounded in a magnetic IED explosion in Kabul city early Tuesday morning, the Ministry of Interior (MoI) confirmed in a statement.

The incident took place at 7:10am local time in Bene Hesar area in PD8 of Kabul city after a magnetic mine placed on a Hilux vehicle was detonated.

According to the MoI, the driver of the vehicle was wounded.
"The driver was wounded seriously and has been taken to the hospital for treatment," it said.

The police have started investigations into the blast.

No group including the Taliban has claimed responsibility for the blast yet.
Posted by: badanov || 10/18/2017 00:00 || Comments || Link || E-Mail|| [65 views] Top|| File under:
ANA captures district in Farah in counterattack
The Shebkoh Qala-e-Kah district in Farah province, in Afghanistan's west, fell to the Taliban following a coordinated attack by insurgents on Monday night but the area was retaken by security force members after few hours, the Ministry of Interior confirmed.

"A massive attack was launched in Farah and the district was evacuated for one to two hours but the security forces pushed back the Taliban from the district," the deputy interior minister for security, Gen. Murad Ali Murad, said at a press conference on Tuesday.

According to tribal elders, a lack of security forces was the reason for the collapse.

"Lack of personnel and trained officers is the reason why the district collapsed. The insurgents entered the district for two hours and have destroyed military facilities," Abdul Satar Husaini, a tribal elder said.

Osman Farahi an MP from Farah province meanwhile said the presence of the Taliban's leader in insecure parts of the province is also a reason why the district fell to the Taliban.

"I have told security officials that (Taliban's leader) Mullah Haibatullah has come to Farah and one of the reasons behind the collapse of the district is this issue and it should be considered serious," said Farahi.

Farah residents meanwhile said in the past week telecommunication companies have been shut down in the province and they cannot report insecurity incidents to government.
Posted by: badanov || 10/18/2017 00:00 || Comments || Link || E-Mail|| [66 views] Top|| File under: Taliban
Suicide Bombers, Gunmen Kill 71 in Attacks on Afghan Security Forces
[An Nahar] Two separate suicide and gun attacks on police and soldiers in Afghanistan left at least 71 dead and nearly 170

maimed

Tuesday in the latest devastating assaults on beleaguered security forces.

The Taliban


...the Pashtun equivalent of men...


claimed the more deadly of the two assaults, a coordinated attack on police in the southeast city of Gardez in Paktia province.

That assault killed 41 people and injured 158, according to the interior ministry, and left hospital officials calling for blood donations. There were desperate scenes as relatives queued for news of loved ones after the hours-long battle.

A separate ambush blamed on the Taliban in the neighboring province of Ghazni killed 25 security officials and five civilians with 10

maimed

, the interior ministry said.

Afghanistan's army and police, on the front line against the Taliban since foreign combat forces pulled back in December 2014, have suffered shocking casualties over the past year. Their ranks are beset by corruption and desertion.

"The hospital is overwhelmed and we call on people to donate blood," said Shir Mohammad Karimi, deputy health director in Gardez, who put the number of

maimed

there at more than 200.

Doctors and nurses rushed to attend to the

maimed

women, children and police filling the corridors where some bodies also lay. Outside, university students formed a queue to donate blood, an AFP photographer said.

The attack, claimed by the Taliban in a tweet, began when two

jacket wallah

s driving an explosives-laden truck and a Humvee blew them up near the training center, which is close to the Paktia police headquarters.

The blasts flattened a building and enabled

button men

to force their way inside the compound, according to officials and the interior ministry.

"Most of the victims are civilians who had come to the police headquarters to get their passports and national IDs," a statement from the Paktia governor's office said.

A university student who was in class at the time said he heard "a big boom" which shook the building and shattered windows.

"As we were trying to find our way (out of the building) I heard a second blast and then the dust and dirt covered us in the class. Several of my classmates were

maimed

by broken glass," Noor Ahmad told AFP.

The battle between the attackers, armed with guns and

boom jacket

s, and security forces lasted around five hours before it ended with all five

murderous Moslems

killed, officials said.

Photos posted on Twitter showed two large plumes of smoke rising above the city.

The second attack, in Ghazni some 100 kilometers (62 miles) west of Gardez, followed a similar pattern involving

faceless myrmidons

detonating an explosives-laden Humvee near a police headquarters then storming the building, Haref Noori, the Ghazni governor's

front man

, told AFP.

"Dozens of Taliban" were killed in the attack, Ghazni police chief Mohammad Zaman said.



Afghanistan's Caped President

Ashraf Ghani

...former chancellor of Kabul University, now president of Afghanistan. Before returning to Afghanistan in 2002 he was a scholar of political science and anthropology. He worked at the World Bank working on international development assistance. As Finance Minister of Afghanistan between July 2002 and December 2004, he led Afghanistan's attempted economic recovery until the Karzais stole all the money. ..
condemned the attacks and praised the "bravery and sacrifice" of security forces.

- Drone strike -
The attacks are the latest in a series of assaults on security installations, including one on a military hospital in Kabul in March which may have killed up to 100 people, and a devastating attack on a base in Mazar-e-Sharif which left 144 people dead.

They came one day after four-way talks between Afghanistan, Pakistain, the United States and China were held in Oman with the aim of ending the Taliban's 16-year insurgency.

Paktia province borders Pakistain's militancy-plagued tribal areas where the Taliban-affiliated Haqqani network
has a presence.

Tuesday's attack in Gardez began hours after a U.S.

dronezap

in Pakistain's
Kurram tribal district


...home of an intricately interconnected web of poverty, ignorance, and religious fanaticism, where the laws of cause and effect are assumed to be suspended, conveniently located adjacent to Tora Bora...


, part of which borders Paktia, killed at least 26 Haqqani

bully boy

s, officials have said.

A senior commander in the Afghan Taliban told AFP on condition of anonymity the attack was in retaliation for the U.S. aerial assault, the deadliest targeting

murderous Moslems

in the Pak tribal region this year.

On Monday the U.S. also carried out strikes in the Jaji Maidan district of Paktia "under counter-terror authorities," said U.S. Forces

front man

Navy Captain Tom Gresback.

In Kurram last week the Pak military rescued a U.S.-Canadian family who had been

kidnapped

by

murderous Moslems

in Afghanistan in 2012. U.S. President Donald Trump


...New York real estate developer, described by Dems as illiterate, racist, misogynistic, and what ever other unpleasant descriptions they can think of, elected by the rest of us as 45th President of the United States...


has said they were being held by the Haqqani network.

The

murderous Moslem

group is known for its frequent use of suicide bombers. The Haqqanis have also been accused of assassinating top Afghan officials and holding kidnapped Westerners for ransom.

These include the recently rescued hostages Canadian Joshua Boyle, his American wife Caitlan Coleman, and their three children -- all born in captivity -- as well as U.S. soldier Bowe Bergdahl, who was released in 2014.
Posted by: Fred || 10/18/2017 00:00 || Comments || Link || E-Mail|| [72 views] Top|| File under: Taliban
Africa North
Tripoli port closed in response to fighting
Tunis, 17 October 2017:

Clashes continued today in Tripoli's Ghararat district near Mitiga airport and next to Suq Al-Juma despite an announcement by the Rada ("Deterrence") forces of Abdul Rauf Kara that they had contained the situation and were in full control of the area.

This afternoon, Tripoli port was closed by militiamen and, with it, the Corniche from Busetta to past the Radisson Blu Mahari hotel, as well as other streets in the area.

"They weren't Rada", one driver who had been forced to take a different route told the Libya Herald. "They were civilians with Kalashnikovs."

Elsewhere, though, there were large numbers military forces patrolling the downtown area.

Although it had been operating during the day apart from four flights which had to be cancelled, Mitiga airport was also again closed late this afternoon, with passengers and staff evacuated for their safety. Heavy firing could be heard and, according to an airport statement, the fighting was all around the airport, not just at Ghararat. Incoming flights were diverted to Misrata and it was hoped that the airport would reopen tomorrow, Wednesday,

In clashes earlier in the day, one of Rada's top commanders was killed. Numeri Mohamed Al-Jamil, who was said by the force to have taken a prominent role in tackling local drug dealers and other criminals, died instantly when his vehicle was hit by an RPG.

At that point, Rada had already declared the Ghararat area a military zone, ordering people to stay off the streets for their safety, and saying that it had arrested a number of "criminals" there.

Reports of homes in the area being hit by missiles and of six people being killed as a result of the fighting have not been confirmed. What is also not fully clear is the relationship between those whom who Rada is fighting.

Ghararat has had a reputation of being somewhere to avoid and home to drugs dealers and the like, and certainly it is thought that some of its residents involved in such activities have reason to dislike Rada and want to attack it. However, yesterday, in a move that was presented as being to be linked to the fighting, Rada announced that it had prevented an attack in Tripoli by a pro-Qaddafi group from the south but now based in the Wirshefana area and consisting mainly of mercenaries. Among those it says were arrested were Al-Mabruk Juma Sultan Ahnish, from the south of the country, and Rifqa Al-Sudani, also apparently known as Imam Daoud Mohamed Al-Faki.

The latter was said to be Ahnish's driver and supposedly a member of Sudan's rebel Justice and Equality Movement, although some sources have expressed doubts about this, suggesting that Al-Faki is also Libyan. They were arrested in the Wirshefana area by local Rada colleagues there and sent to Tripoli.

To further complicate matters, the brother of Al-Mabruk Ahnish, Khalifa Ahnish, a member of the Magarha tribe, last night threatened to stop the Man-Made River water supply to Tripoli if Al-Mabrouk were not freed within 72 hours. In a video made inside one of the pumping stations on the line, he specifically threatened to burn it as well as close down gas pipelines from the south and the Tripoli-Sebha road.
Posted by: badanov || 10/18/2017 00:00 || Comments || Link || E-Mail|| [72 views] Top|| File under: Arab Spring
Europe
10 Held in France over Suspected Plot to Attack Politicians, Mosques
[An Nahar] Ten people were tossed in the slammer
Drop the rod and step away witcher hands up!
in

La Belle France

on Tuesday over a suspected plot to target mosques and politicians, including a government

front man

, a source close to the investigation told AFP.

The arrests by anti-terror police of suspects aged 17-25 were part of an investigation into far-right activists, the source said.

The nine men and one woman are suspected of links to Logan Alexandre Nisin, a former

myrmidon

of the far-right group Action Francaise Provence who was arrested in June, the source said.

Another source named the targeted politicians as government

front man

Christophe Castaner and radical left leader Jean-Luc Melenchon.

The suspects, taken into custody for "association with terrorist wrongdoers," were also thought to be plotting to target migrants colonists as well as mosques.

"They were only in the earliest planning stages," one source said.

A 21-year-old former Action Francaise member was charged in July after making threatening posts on social networks against migrants colonists and jihadists, the sources said.

Nisin was arrested near Marseille on June 28 after posting that he planned to attack blacks, jihadists, migrants colonists and "scum."

Local prosecutors took up the case initially before the anti-terror prosecutors took it over.

One of the probe sources said

Sherlocks

had determined that Nisin, who possessed arms and practiced shooting, had the intention of following through with his threats.


Posted by: Fred || 10/18/2017 00:00 || Comments || Link || E-Mail|| [81 views] Top|| File under: Islamic State
Iraq
4 Turkish soldiers die in N. Iraq
ANKARA: Four Turkish soldiers were killed in northern Iraq in two separate attacks blamed on Kurdish militants, the Turkish military said on Tuesday.

Five other soldiers were injured when two improvised explosive devices exploded on Monday in the Zap region of northern Iraq, not far from Turkey's southeastern border.

The army blamed a "separatist terrorist organization" — Turkey's official term for the outlawed Kurdistan Workers' Party (PKK) — for the blasts.

Clashes broke out immediately after the first of the attacks, the military said, as it reported it had killed 16 PKK members in air strikes in the past 24 hours.

It was not possible to independently verify the toll.

Since the PKK launched its insurgency in Turkey in 1984, over 40,000 people have been killed. The group is blacklisted as a terrorist organization by Ankara, the United States and the European Union.

After the collapse of a two-year cease-fire in 2015, Turkish military operations against the PKK intensified in southeastern Turkey.

Turkey regularly conducts air raids against PKK militants who have rear bases in the Qandil mountain area of Iraq, while Turkish ground troops sometimes stage incursions into the area.

The incident comes at a time of high tensions in Iraq following the controversial non-binding independence vote held by Iraqi Kurdistan last month, which was bitterly opposed by Turkey and Baghdad.

The blasts took place outside areas held by the Iraqi Kurdistan Regional Government.
Posted by: badanov || 10/18/2017 00:00 || Comments || Link || E-Mail|| [70 views] Top|| File under: Sublime Porte
Anbar Antix


2 wounded in mine attack near Ramadi

Ramadi (IraqiNews.com) Two Iraqi civilians were wounded on Tuesday when an explosive device went off west of Ramadi, Anbar province, security sources were quoted saying.

A source at anbar police told Ikh News website that a landmine, presumably a leftover from Islamic State deployment in the province, exploded in al-doulab region, wounding two civilians.

It said security forces cordoned the area off and went on a search for other possible explosives.

Since Islamic State militants took over large areas of Iraq and Syria to establish a self-styled "caliphate" in 2014, Iraqi government forces, backed paramilitary troops and U.S.-led coalition, launched a wide-scale campaign to retake those regions.

8 ISIS Bad Guys die near Rawa

Ramadi (IraqiNews.com) Iraqi security forces killed eight Islamic State militants on Tuesday during a preemptive operation in Anbar, a security source was quoted saying.

The source told Ikh News that government troops and allied forces launched an operation in the desert of Rawa, west of Ramadi, some of whom were foreign nationals.

"Security forces and supporting troops have also managed to destroy three four-wheeled drives supplied with machine guns," the source said.

Since Islamic State militants took over large areas of Iraq and Syria to establish a self-styled "caliphate" in 2014, Iraqi government forces, backed paramilitary troops and U.S.-led coalition, launched a wide-scale campaign to retake those regions.

So far, the offensives managed to retake Mosul, the group's former capital, the town of Tal Afar, Kirkuk's Hawija and Anbar's Annah. Only Qaim and neighboring Rawa currently remain in IS grip.
Posted by: badanov || 10/18/2017 00:00 || Comments || Link || E-Mail|| [68 views] Top|| File under: Islamic State
Iraq Forces Take Yazidi Town of Sinjar from Kurds
[An Nahar] Iraqi forces captured the Yazidi Kurdish town of Sinjar from Kurdish forces on Tuesday as they pressed a campaign against Kurdish-held areas outside the autonomous region, paramilitary units said.

The Popular Mobilisation Forces, made up largely of Iran-trained Shiite militias, said Kurdish forces had withdrawn from Sinjar without a fight.

The northwestern town is infamous as the site of one of the Islamic State
...formerly ISIS or ISIL, depending on your preference. Before that al-Qaeda in Iraq, as shaped by Abu Musab Zarqawi. They're very devout, committing every atrocity they can find in the Koran and inventing a few more. They fling Allah around with every other sentence, but to hear the pols talk they're not really Moslems....
group's worst atrocities when it killed thousands of Yazidi men and

kidnapped

hundreds of women as sex slaves in 2014, prompting an exodus into the mountains that helped trigger US intervention.


Posted by: Fred || 10/18/2017 00:00 || Comments || Link || E-Mail|| [83 views] Top|| File under: Govt of Iraq
Southeast Asia
Philippines' Duterte Says City 'Liberated' but Battle Continues
[An Nahar] Philippine President Rodrigo Duterte on Tuesday symbolically declared a southern city "liberated from terrorists' influence" but the military said the five-month battle against

snuffies

loyal to the Islamic State
...formerly ISIS or ISIL, depending on your preference. Before that al-Qaeda in Iraq, as shaped by Abu Musab Zarqawi. They're very devout, committing every atrocity they can find in the Koran and inventing a few more. They fling Allah around with every other sentence, but to hear the pols talk they're not really Moslems....
group was not yet over.

Duterte led rain-soaked troops in celebration in Marawi a day after the military claimed a major breakthrough as it announced the death of the head of the Islamic State group in Southeast Asia, Isnilon Hapilon, in a gunbattle in the city.

"Ladies and gentlemen, I hereby declare Marawi liberated from the terrorists' influence that marks the beginning of the rehabilitation," Duterte said, speaking moments after

kaboom

s and gunfire were heard in the city.

Military spokesmen later clarified that the fighting against 20 to 30 remaining

snuffies

continued along with efforts to rescue about 20 hostages.

"We are going to get them very soon. We're making sure no hostages and fighters are left," Colonel Romeo Brawner, deputy commander of the task force battling the

hard boy

s, told AFP.

Asked by

news hound

s if Duterte's declaration was symbolic, Brawner said: "Yes, because we cannot really say that (the area) is 100 percent cleared because even when they declared the end of World War II, there were still stragglers".

Another military

front man

, Major-General Restituto Padilla, said Duterte's declaration was issued as a "go signal" for the start of Marawi's rehabilitation.


Posted by: Fred || 10/18/2017 00:00 || Comments || Link || E-Mail|| [77 views] Top|| File under: Abu Sayyaf (ISIS)
Philippine Troops Hunt IS 'Financier' in Rebel City
[An Nahar] Philippine troops were Tuesday hunting down a Malaysian

turban

tipped to take over as the head of the Islamic State
...formerly ISIS or ISIL, depending on your preference. Before that al-Qaeda in Iraq, as shaped by Abu Musab Zarqawi. They're very devout, committing every atrocity they can find in the Koran and inventing a few more. They fling Allah around with every other sentence, but to hear the pols talk they're not really Moslems....
group in Southeast Asia, after the killing of the organization's former leader.

Mahmud Ahmad is the top remaining target for Philippine forces battling to end the nearly five-month siege of Marawi that has claimed more than 1,000 lives and left the

Moslem

-majority city in ruins.

The military claimed a major breakthrough Monday when it announced the death of Isnilon Hapilon, said by President Rodrigo Duterte and security analysts to be a key figure in the IS push to establish a Southeast Asian caliphate as they suffer battlefield defeats in Iraq and Syria.

"Mahmud remains... one of our high-value targets in the operations being conducted," military

front man

Major-General Restituto Padilla said Tuesday.

He added troops were fighting in a zone comprising about 60 to 80 buildings in the ruined city.

"We are focused on a ground offensive because the fighting is too close."

Padilla said Mahmud Ahmad was among 20 to 30

turban

s, including up to eight

imported muscle

, remaining in Marawi, Padilla said. They are still holding about 20 hostages.

Terrorism expert Ahmad Kumar Ramakrishna from Singapore's S. Rajaratnam School of International Studies said if Mahmud Ahmad survived he would likely take over the leadership of IS-linked fighters in the southern Philippines.

The

turban

is also reported to be a university lecturer in his home country who was in charge of raising finances from abroad for the jihadists and recruitment.


Posted by: Fred || 10/18/2017 00:00 || Comments || Link || E-Mail|| [73 views] Top|| File under: Islamic State
Syria-Lebanon-Iran
Iranian Guards Commander Killed in Syria
[An Nahar] A senior Iranian Revolutionary Guards commander has been killed during fighting in Syria, Iran's state media reported on Tuesday.

"Brigadier General Abdollah Khosravi, a senior war veteran, was martyred on Saturday in Syria," the Basij news agency said without giving further details.

According to Fars news agency, Khosravi was commander of the Fatehin Battalion, made up of Iranian volunteers fighting in Iraq and Syria.

Its members are drawn from the powerful Basij militia, a volunteer force linked to the Revolutionary Guards and sometimes used for domestic security inside Iran.

Tehran supports Syrian
Hereditary President-for-Life Bashir Pencilneck al-Assad


Scourge of Qusayr...


and Iran-backed forces have been on the front lines in battles against bandidos

murderous Moslem

s including the Islamic State
...formerly ISIS or ISIL, depending on your preference. Before that al-Qaeda in Iraq, as shaped by Abu Musab Zarqawi. They're very devout, committing every atrocity they can find in the Koran and inventing a few more. They fling Allah around with every other sentence, but to hear the pols talk they're not really Moslems....
(IS) group.

Iran denies sending professional troops to fight in Iraq and Syria, saying it has only provided military advisers and organized brigades made up of volunteers from Iran, Afghanistan and Pakistain.

Khosravi will be buried in his home town of Arak in central Iran on Thursday, along with Afghan recruit Javid Hosseini, state broadcaster IRIB said.

Iranian media regularly report on the funerals of Iranian, Afghan and Pak "

deaders

" killed in fighting in Syria.

Authorities rarely issue official casualty figures.

The most recent

corpse count

, from the veterans' organization in March, was 2,100. It gave no details on how many were foreign recruits.
Posted by: Fred || 10/18/2017 00:00 || Comments || Link || E-Mail|| [173 views] Top|| File under: Govt of Iran
#1 from the wikipedia article on Syrian War Casualties

The non-Syrian militiamen fatalities figure includes: over 1,200 Iranian-lead fighters (506 Iranians, 738 Afghans, 144 Pakistanis),at least 1,278 Iraqi Shia militiamen

the numbers are as of the summer of 2017
Posted by: lord garth || 10/18/2017 7:50 Comments || Top||
#2 Where's his grave? I might as well put this enuresis to good use....
Posted by: Woozle Speaking for Boskone8904 || 10/18/2017 17:48 Comments || Top||
#3 enuresis

A new vocabulary word -- how exciting!
Posted by: trailing wife || 10/18/2017 21:22 Comments || Top||
US-Backed Forces Say Have Captured Raqa from IS
[An Nahar] US-backed forces said Tuesday they had taken full control of Raqa from the Islamic State
...formerly ISIS or ISIL, depending on your preference. Before that al-Qaeda in Iraq, as shaped by Abu Musab Zarqawi. They're very devout, committing every atrocity they can find in the Koran and inventing a few more. They fling Allah around with every other sentence, but to hear the pols talk they're not really Moslems....
group, defeating the last jihadist holdouts in the de facto Syrian capital of their now-shattered "caliphate".

The Kurdish-Arab Syrian Democratic Forces, who have been fighting inside the northern city since they broke in on June 6, flushed the few hundred IS fighters left in the city from their last positions in the main hospital and the national stadium.

"Everything is finished in Raqa, our forces have taken full control of Raqa," the alliance's

front man

Talal Sello told AFP.

He said the SDF was combing the city for any remaining jihadists who had not surrendered or been killed, and added that a major mine-clearing operation was already under way.

"The military operations in Raqa have finished, but there are clearing operations now under way to uncover any sleeper cells there might be and remove mines," Sello said added.

The announcement came just days after the SDF said it was launching the final phase of its operation to retake the city.

There had been fears that the US-backed force could get bogged down in a protracted battle for the last 10 percent of the city where the jihadists had prepared for a last stand.

The SDF said the fighting was fierce Tuesday around the hospital and stadium, but their recapture was declared in quick succession, effectively ending IS's more than three-year military presence in the city.

Sello said an official statement announcing "the liberation of the city" would be made soon.

The anti-IS advance saw the recapture on Monday of the infamous al-Naim traffic circle, which residents dubbed the "Roundabout of Hell" because the jihadists used it for public beheadings and crucifixions.

- 'IS collapsing' -As the sun was setting over Raqa's west Monday, a group of fighters gathered for the dabkeh -- the jumpy line dance traditional in the Middle East -- to celebrate their native city's near-recapture.

Three months after Iraqi forces retook Iraq's djinn-infested Mosul
... the home of a particularly ferocious and hairy djinn...
, the largest city the jihadist group controlled, the loss of Raqa will be another nail in the coffin for IS's brutal experiment in statehood.

The breakthrough in the operation to retake Raqa, which was launched on June 6, came after a deal was struck allowing the evacuation in recent days of civilians who had been held as human shields.

Under the deal, a total of 275 Syrian IS fighters and relatives also surrendered to the SDF, though it was unclear whether they would be given safe passage elsewhere.

After IS captured Raqa in 2014, the city become synonymous with the jihadist group's worst abuses and was transformed into a planning centre for attacks abroad.

The jihadists also suffered setbacks Tuesday in the eastern Syrian region of Deir Ezzor, where Russian-backed regime forces retook swathes of territory, further reducing a "caliphate" that three years ago was roughly the size of

Britannia

.

The Syrian Observatory for Human Rights that regime forces had brought the entire area stretching between Deir Ezzor and Mayadeen, which was retaken on Saturday, under their control following a major military offensive.

"These are not desert areas, they are villages along the Euphrates (river) that were IS strongholds," the

Britannia

-based monitoring group said.

"The Islamic State group is collapsing under pressure from the regime in Deir Ezzor province," it said.

IS also controls territory in neighbouring regions on the Iraqi side of the border, where they are facing another US-backed offensive by Iraqi pro-government forces.


Posted by: Fred || 10/18/2017 00:00 || Comments || Link || E-Mail|| [92 views] Top|| File under: Islamic State
Syrian Army Combat Summary
The Syrian Army units operating in Deir Ezzor destroyed many gatherings of ISIL terrorists on the eastern and the western banks of the Euphrates River few hours after restoring control over al-Husseiniya strategic town to the north of the city.

To the southeast of Deir Ezzor city, army units started wide-scale and accurate operations to eradicate ISIL terrorists from the villages and towns between al-Mayadeen and al-Murai'yia on the western bank of the Euphrates, regaining control over the villages of Boqrous Tahtani, Boqrous Fouqani, al-Zabari, al-Olaiyiat, Sa'alou and al-Toub, according to SANA reporter.

The reporter added that scores of ISIL terrorists were killed in the operations, in addition to destroying their fortifications, barricades, machinegun-equipped vehicles and an amount of arms and ammunition that was in their possession.

To the east of the Euphrates, army units continued operations after regaining control over al-Husseiniya, advancing towards the villages of Shaqra and al-Junaina.

Army units also engaged in violent clashes with ISIL terrorists in the surroundings of al-Sina'a neighborhood, killing scores of them and destroying their arms

Meanwhile, the Syrian Air Force and Artillery carried out intensive strikes against positions of ISIL terrorists in Muhassan, al-Boulail, al-Junaina and the neighborhoods of al-Ardi, al-Orfi, Kanamat and Khasarat.

Many of ISIL positions and fortifications were destroyed in the strikes and scores of terrorists were killed.

In a relevant context, local sources confirmed that many of ISIL leaders fled away from Deir Ezzor eastern countryside including a number of their commanders such as terrorists Maher al-Kamari, Khaled al-Hassan al-Khalil al-Azzawi nicknamed "Abu al-Adyia" and terrorist Mus'ab al-Rashid.

In Hama, army units, in cooperation with the backup forces, regained full control over new areas in Wadi al-Azib, northeast of Salamiyeh city after eliminating ISIL and al-Nusra Front terrorists.

SANA reporter said that the army units fully controlled the remaining areas of Wadi al-Azib and the villages of Jebab al-Tanahej, al-Miksar al-Qebli and al-Shamali in the northeastern countryside of Hama.

The reporter added that the engineering units are combing the area and dismantling the explosives and mines planted by terrorists before they were killed or fled away towards Idlib.

Source: SANA
Posted by: badanov || 10/18/2017 00:00 || Comments || Link || E-Mail|| [67 views] Top|| File under: Govt of Syria
Syrian regulars attack ISIS positions in Deir Ezzor
Deir Ezzor (Syria News) Sources informed, on Tuesday, that the Syrian army forces and their allied militias managed to besiege the Islamic State-held areas, in the city of Deir Ezzor, Qasioun News reported.

The sources revealed that the Syrian army besieged the Islamic State-held areas, after recapturing al-Husseinyah Village, north of the Euphrates River, in northern Deir Ezzor. The siege extended from the areas of Hatla and Murat, in northeastern Deir Ezzor, the sources added.

Thus after besieging the areas, Syrian army forces isolated the Islamic State militants, who were in the besieged neighborhoods, from their areas in the western countryside of Deir Ezzor.

It is noteworthy that the Syrian regime is aiming at driving out the Islamic State militants from the areas located in western Deir Ezzor, while both the regime and SDF are willing to liberate the area from the radical group through two different offensives.
Posted by: badanov || 10/18/2017 00:00 || Comments || Link || E-Mail|| [66 views] Top|| File under: Islamic State
Who's in the News
30
[untagged]
6
Islamic State
2
Govt of Iran
2
Taliban
2
Hamas
2
Govt of Pakistan
1
Abu Sayyaf (ISIS)
1
Arab Spring
1
Haqqani Network
1
Govt of Iraq
1
Commies
1
al-Qaeda
1
Arakan Rohingya Salvation Army
1
Govt of Syria
1
Sublime Porte
1
Moslem Colonists
Bookmark
E-Mail Me
The Classics
The O Club
Rantburg Store
Comments Spam
The Bloids
The Never-ending Story
Thugburg
RSS Links
Gulf War I
The Way We Were
Bio
Merry-Go-Blog
Hair Through the Ages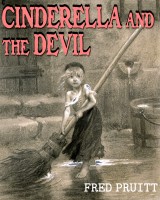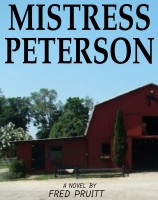 On Sale now!


A multi-volume chronology and reference guide set detailing three years of the Mexican Drug War between 2010 and 2012.

Rantburg.com and borderlandbeat.com correspondent and author Chris Covert presents his first non-fiction work detailing the drug and gang related violence in Mexico.

Chris gives us Mexican press dispatches of drug and gang war violence over three years, presented in a multi volume set intended to chronicle the death, violence and mayhem which has dominated Mexico for six years.
Click here for more information


Meet the Mods
In no particular order...


Steve White
Seafarious
Pappy
lotp
Scooter McGruder
john frum
tu3031
badanov
sherry
ryuge
GolfBravoUSMC
Bright Pebbles
trailing wife
Gloria
Fred
Besoeker



Better than the average link...



Rantburg was assembled from recycled algorithms in the United States of America. No trees were destroyed in the production of this weblog. We did hurt some, though. Sorry.
54.156.67.122