--Tech & Moderator Notes
The Rantburg Treasury Department
Unlike our Federal Reserve..... the Rantburg Treasury doesn't print money...

The Rantburg Treasury Department needs you.... now.....
So get in line -- " You are number one for the next Rantburg Agent to assist you with your fiducial responsibility."

Using your best mouse aerobic skills -- scroll down, looking on the right side of your screen, just below that incredible graphic "BREITBART IS HERE".... and find that shining, glistering blue Rantburg sign.

Beneath it -- dressed in blue with a yellow background is the word DONATE.

Reading Rantburg -- comments from the folks of the University of Rantburg make you a standout around the water cooler. Yea, so you don't do that water cooler thingy..... but do admit...... you have more knowledge than most of your Circle of Conversation. And it comes from Rantburg........

Fred, in case you don't know him, is the owner of Rantburg -- the guy under the hood that makes Rantburg work. Do a simple "Thank you for your service."

...... A special welcome to "First Time Donators."

Posted by: Sherry || 09/02/2013 02:55 || Comments || Link || E-Mail|| [776 views] Top|| File under:
Afghanistan
Taliban target U.S. army base in Nangarhar, attack ongoing
Taliban fighters attacked a U.S. military outpost in the Afghan province of Nangarhar on Monday, less than a week after targeting a Polish base in a nearby province.

In an email Taliban spokesman Zabihullah Mujahid said, "In a parking lot used by Americans there was a huge blast and after that a massive attack... A number of our heroes are fighting."

The base itself had not been penetrated. Provincial spokesman Ahmad Zia Abdulzai said no casualties had been reported.

The attack prompted police to close part of a highway between the provincial capital and Torkham district near the border with Pakistan.
Posted by: ryuge || 09/02/2013 02:35 || Comments || Link || E-Mail|| [869 views] Top|| File under: Taliban
Africa Horn
Details emerge on Jebel Chaambi terrorists
[MAGHAREBIA] The leader of the armed

Death Eaters

holed up in Tunisia's remote Jebel Chaambi region is wanted by Algeria, Tout sur l'Algerie reported on Saturday (August 31st).

Speaking on television Friday night, Tunisian Interior Ministry Spokesman Mohamed Ali Aroui named the terrorist leader as Algerian national "Yahia".

Also on Friday night, Tunisia's Al Wataniya television aired segments from the interrogations of two Jebel Chaambi terror suspects.

One detainee said his 30-member group included armed fighters from Tunisia, Mali, Mauritania and Algeria, aged between 18 and 40, Tunisie Numerique reported.
Posted by: Fred || 09/02/2013 00:00 || Comments || Link || E-Mail|| [384 views] Top|| File under: Ansar al-Sharia
Copt Murdered by Suspected Islamists in Egypt's Sinai
[An Nahar] Suspected Islamists on Sunday

rubbed out

a Coptic Christian man in Egypt's restive Sinai peninsula where several

myrmidon

groups operate, security sources told Agence

La Belle France

Presse.

Hani Samir Kamel, 37, was attacked in El-Arish, the regional capital of North Sinai, where security forces have been battling a semi-insurgency since Islamist president Mohammed Morsi's military ouster on July 3.

The assailants fled after the attack, the sources said.

Militants have launched near daily attacks on police and army facilities in Sinai, where a priest was killed and a Copt found decapitated in July.
Posted by: Fred || 09/02/2013 00:00 || Comments || Link || E-Mail|| [360 views] Top|| File under: Arab Spring
Africa North
Benghazi car bomb injures Special Forces officer
[MAGHAREBIA] A Libyan Special Forces officer had his leg blown off in a

boom-mobile

ing Saturday (August 31st) in Benghazi, Libya Herald reported.

The device detonated when Colonel Alaa Al-Fitouri started his car in the Salmani district. The officer remains

at death's door

.

His wife was also injured in the

kaboom

.
Posted by: Fred || 09/02/2013 00:00 || Comments || Link || E-Mail|| [391 views] Top|| File under: Arab Spring
Algeria security forces rescue hostages
[MAGHAREBIA] Algerian security services on Saturday (August 31st) foiled a terrorist attack in the centre of Batna, Tout sur l'Algerie reported. The incident occurred when

hard boyz

trying to evade capture took a family hostage in the Bordj El Ghoula district. Security forces killed one of the armed attackers and jugged
Keep yer hands where we can see 'em, if yez please!
three others. The hostages were unharmed.
Posted by: Fred || 09/02/2013 00:00 || Comments || Link || E-Mail|| [367 views] Top|| File under: al-Qaeda in North Africa
Egypt Expels 3 Foreign Freelancers Working for Al-Jazeera
[An Nahar] Egypt on Sunday expelled three foreign journalists working as freelancers for Al-Jazeera

... an Arab news network headquartered in Qatar, notorious for carrying al-Qaeda press releases. The name means the Peninsula, as in the Arabian Peninsula. In recent years it has settled in to become slightly less biased than MSNBC, in about the same category as BBC or CBS...
television's English channel, the state news agency MENA reported.

Airport security officials, quoted by MENA, said the three men left on a flight to London.

Correspondent Wayne Haye, a New Zealander, South African cameraman Adil Bradlow and Irish producer Russ Finn were locked away
Please don't kill me!
last Tuesday while covering the political crisis in Egypt.

Police said they did not have press accreditation.

The Qatar-based channel said last week: "There has also been a campaign against Al-Jazeera, in particular, as the channel's offices were raided last month and security forces seized equipment which has yet to be returned."

Posted by: Fred || 09/02/2013 00:00 || Comments || Link || E-Mail|| [375 views] Top|| File under: Arab Spring
Top Sinai militant confesses murder of 25 policemen
[Al Ahram] Sinai

myrmidon

Adel Mohamed Ibrahim, also known as Adel Habara, confessed on Sunday to the murder of 25 off-duty

coppers

on the Arish-Rafah road, a security source told state news agency MENA.

He was jugged
Maw! They're comin' to get me, Maw!
on Saturday along with two other suspects.

Habara re-enacted the crime he reportedly committed, along with others, in front of the authorities.

The source stated that Habara is currently being investigated in order to determine the identity of his accomplices.

Habara has already been sentenced to death in absentia for killing soldiers in the Nile Delta last year.

Authorities have been engaged in a long-running battle against

hard boyz

in the northern-half of the strategic region, which borders the

Gazoo

Strip and Israel.

Earlier on Saturday, security officials confirmed 31

hard boyz

have been arrested since Thursday, including three who are suspected of involvement in last week's attack and two who were caught seeking treatment for wounds sustained during

festivities

with police.

The 25 off-duty

coppers

were reportedly stopped on their way to their barracks, lined up and shot on 19 August, in one of the worst

myrmidon

attacks on security forces in the peninsula in recent months.

Posted by: Fred || 09/02/2013 00:00 || Comments || Link || E-Mail|| [382 views] Top|| File under: al-Qaeda in Sinai Peninsula
Egypt Arrests 3 in Suez ship attack
Egypt has arrested three people who opened machine gun fire on a ship passing through the Suez Canal, an army source said on Sunday, playing down what the waterway's chief described as a terrorist attack.

During Saturday's unsuccessful attack, the Panamanian-registered container ship COSCO ASIA came under fire in a northern section of the Suez Canal, a major global trade artery which is secured by the Egyptian armed forces.

"There was an attempt to disrupt security in an area called el-Qantara as they fired at a ship in an attempt to halt (traffic on) the waterway," said the army source.

"Three were arrested and they have been dealt with ... This attack could not have harmed the ships," the source said, without giving any details except that an investigation was underway.

On Saturday, the head of the Suez Canal, Mohab Memish, said a terrorist had carried out the operation, suggesting Islamist militants could have been behind it. Suez Canal Authority sources said a rocket-propelled grenade had been used in the attack.

The sources said that even if a grenade had struck the ship, it would have had a limited impact. The aim, they said, was to create a media frenzy and hurt Egypt's image. Asked if the military suspected the attack was part of a broader campaign to disrupt the movement of ships, the army source said. "I don't think so because the Suez Canal is secured."

Any major attack on the Suez Canal would hammer Egypt's economy, which depends heavily on revenue from the 192-km (120 mile) waterway, the quickest sea route between Asia and Europe.

Egypt has faced a rising number of militant attacks on security forces in the nearby lawless North Sinai region after the army, prompted by mass protests, ousted the country's first elected Islamist president, Mohammed Morsi, on July 3.

Growing insecurity in Sinai worries the United States because the area lies next to Israel and the Hamas-ruled Gaza Strip, as well as the Canal. The Suez Canal Authority has received threats from unidentified groups which said they would target the waterway, security sources said. At one point the military blocked a bridge over the canal as a precautionary measure because of threats.
Posted by: Pappy || 09/02/2013 00:00 || Comments || Link || E-Mail|| [522 views] Top|| File under:
Egypt's Morsi 'To Stand Trial Over Deaths'
[NEWS.SKY] Egypt's ousted president Mohamed Morsi will reportedly stand trial on charges of committing and inciting deadly violence.

The country's state news agency said public prosecutor Hesham Barakat had referred Mr Morsi and 14 other members of his

Moslem Brüderbund

to a Cairo criminal court.

He will stand trial accused "of committing acts of violence and inciting the killing and thuggery", the agency reported.

It follows deadly street

festivities

outside the presidential palace in December 2012, involving his supporters and those who opposed his rule.

Mr Morsi, who became Egypt's first democratically elected president, was removed from office in July.

Since then, the military-backed government of General Abdel Fatah al Sisi has cracked down on members of the Brotherhood.

Posted by: Fred || 09/02/2013 00:00 || Comments || Link || E-Mail|| [431 views] Top|| File under: Arab Spring
Bangladesh
Threat to blow out Ctg court
[Bangla Daily Star] An anonymous letter has threatened to blow out important structures including court buildings in Chittagong if war crimes suspect Salauddin Quader Chowdhury is not released immediately.

Police said the typed letter claimed to be sent on behalf of the residents of Rauzan and Fatikchhari, also threatened to kill the Chief Judicial Magistrate of Chittagong, reports our Chittagong correspondent.

The letter was sent to the chief judicial magistrate's office around 4:45pm, said Rezaul Masud, additional deputy commissioner (prosecution) of Chittagong Metropolitan Police.

The police official said an investigation was underway.
Posted by: Fred || 09/02/2013 00:00 || Comments || Link || E-Mail|| [362 views] Top|| File under: Jamaat-e-Islami
Caucasus/Russia/Central Asia
Terrorist killed, policeman wounded in Dagestan
A suspected terrorist militant was killed and a policeman injured in a shootout in Russian republic of Dagestan on Sunday, the National Anti-Terrorism Committee reported in a statement.

The statement said policemen stopped two people late Sunday night outside the city of Buinaksk to check their identification documents, but they opened gunfire on law enforcers. Policemen opened fire in return killing one of the suspects, while the other one managed to escape. One of the policemen was wounded in the shootout.

The statement also said that the killed suspect was later identified as Zaur Umarov, who was on a wanted list and known as a bomb expert allegedly behind a number of terrorist attacks in Russia.


Is Prince Bandar feeling feisty, now he isn't dead?
Posted by: ryuge || 09/02/2013 02:45 || Comments || Link || E-Mail|| [390 views] Top|| File under:
India-Pakistan
Charge-sheet in judge's convoy attack case admitted
[Dawn] An anti-terrorism court on Saturday admitted a charge-sheet for trial in a case pertaining to a

kaboom

on the convoy of a judge of the Sindh High Court.

Masoom alias Billa alias Abu Bakar and Mohammad Muavia Leghari have been booked and tossed in the slammer
Don't shoot, coppers! I'm comin' out!
for their alleged involvement in the June 26 attack on the motorcade of Justice Maqbool Baqar, the senior puisne judge of the SHC.

Judge Saleem Raza Baloch of the ATC-III admitted the charge-sheet for hearing and issued non-bailable warrants for the arrest of absconders as well as production orders for tossed in the clink
Yez got nuttin' on me, coppers! Nuttin'!
suspects till Sept 12.The court was informed that senior lawyer Ilyas Khan had been appointed special public prosecutor in the case.

The charge-sheet said that nine men, including six

coppers

, two Rangers personnel and the driver of the SHC judge were killed and a dozen of people, including Justice Baqar, sustained injuries.

The police arrested suspect Masoom on July 17 and during interrogation he disclosed his involvement in the

kaboom

and said that Hafiz Bashir Leghari had

criminal mastermind

ed the attack. Subsequently, the police raided the house of the alleged

criminal mastermind

in Surjani Town and arrested Muavia Leghari and another suspect Qari Amin after an encounter. The alleged

criminal mastermind

, who is the father of suspect Muavia, was killed in the shoot-out.

It stated that illicit weapons and explosive substance were also found in the house, adding that Muavia, Asif Chhotu, Qari Allah Dad, Sajid, Yasir Moosa and Masoom were present when the attack was planned at Leghari's house.

Asif and Yasir rigged a snatched

cycle of violence

with explosives and Masoom and Yasir brought it to the place of the incident and Masoom was selected through a draw to detonate the explosive-laden motorbike.

Sajid and Yasir were deputed around the place of the incident to update Masoom about the arrival of the motorcade and he detonated the explosive-laden motorbike through a remote-controlled device upon the arrival of Justice Baqar's convoy, the charge-sheet said.

Suspect Masoom also recorded his confessional statement under Section 164 of the criminal procedure code before a judicial magistrate and an eyewitness had also picked him out during an identification parade, it added.

The investigation officer had shown Rizwan alias Asif Chhotu, Atta-ur-Rehman alias Naeem Bukhari alias Bilal, Qari Khalil alias Qari Allah Dad, Sajid and Yasir Moosa as absconders in the charge-sheet and listed 64 prosecution witnesses, including Justice Baqar.

Posted by: Fred || 09/02/2013 00:00 || Comments || Link || E-Mail|| [382 views] Top|| File under: Govt of Pakistan
Imambargah trustee killed in 'sectarian' attack
[Dawn] A trustee of an Imambargah was

bumped off

in a targeted attack apparently on sectarian grounds in an Orangi Town locality on Saturday, police said.

They said that

gunnies

targeted 60-year-old Bostan Ali in Orangi Town's Sector 11 ½ when he was going home on a

cycle of violence

. He was hit by three bullets and

was struck down in his prime

.

"Two men on a motorbike intercepted him near a petrol pump in Sector 11 ½ when he was returning home from a nearby market," said Inspector Amjad Kyani, the SHO of the Iqbal Market

cop shoppe

. "The victim was a trustee of the Salman Farsi Imambargah in Toori Bangash Colony and lived in the same area. His killing appears to be part of the ongoing wave of sectarian killings."

A

front man

for the Majlis Wahdat-e-

Moslem

een condemned the killing and called it a failure of the government and the security administration.

He said that funeral prayers for the victim were held at Rizvia Society and he was laid to rest at the Wadi-e-Hussain graveyard.

Missing teenager found murdered, suspect held

A teenage boy, who had gone missing three days ago, was found dead in the Malir river on Saturday, police said.

They said that 14-year-old Ahsan Bilal, a resident of P&T Colony, went missing on the evening of Aug 28. Later, some witnesses said that the boy was last seen with his neighbour Muhammad Hafeez.

Gizri SHO Inspector Raja Tanveer said that the police had

started the paperwork but haven't done much else

under Section 365 (kidnapping or abducting with intent secretly and wrongfully to confine person) of the Pakistain Penal Code and had taken Muhammad Hafeez into custody on Friday night for questioning.

"During grilling, he disclosed that he had kidnapped the boy, sexually assaulted him and then killed him. A team of

Sherlocks

recovered the body from the Malir river near the Jam Sadiq bridge on the basis of the information provided by him."

The body was shifted to the Jinnah Postgraduate Medical Centre for medico-legal formalities.

The area SHO said that other relevant sections of the PPC would be incorporated in the FIR after the post-mortem report.

"The held suspect has been nominated in the FIR. He and the victim boy were very close and they had very cordial relations for the past several years. The suspect also informed the police that his two friends helped him in dumping the body in the Malir river," he said, adding that the police were making efforts for their arrest.
Posted by: Fred || 09/02/2013 00:00 || Comments || Link || E-Mail|| [387 views] Top|| File under: Lashkar e-Jhangvi
Five dead in attacks on clinics in Karachi
[Dawn] A homoeopath and four other people were killed when

gunnies

attacked two clinics in Landhi area of the city on Saturday night. Four people

were maimed

.

In the first incident, at least four attackers sprayed a clinic in Shah Latif Town with bullets, killing four people and injuring two men and two women, police said.

Investigators found the incident to be the result of personal enmity. However,


some people are alive only because it's illegal to kill them...


the Muttahida Qaumi Movement


...English: United National Movement, generally known as MQM, is the 3rd largest political party and the largest secular political party in Pakistain with particular strength in Sindh. From 1992 to 1999, the MQM was the target of the Pak Army's Operation Cleanup leaving thousands of urdu speaking civilians dead...


claimed that the clinic was owned by a member of one of its committees.

"The clinic is situated in Bhains Colony of Shah Latif Town," Malir SP Ahmed Jamal said. "Initial investigations suggest that four to six

gunnies

came on two

cycle of violence

s and entered the clinic. They fired on people inside the clinic and escaped."

He said the clinic was owned by Dr Ghulam Sarwar Dahri, who was a member of the MQM's Muzafati Organising Committee. The doctor escaped unhurt, but his son Ghulam Murtaza and nephew Salim Dahri

bit the dust

, the SP said.

An official at the Jinnah Postgraduate Medical Centre (JPMC) said two of the injured died during treatment, bringing the

corpse count

to four.

"They have been identified as Khadim Hussain Lashari and Shahzad Ayub. The injured were Afshan, Kiran, Haq Nawaz and Abdul Hakeem. One of the injured is

at death's door

," he said.

In the other incident, a homoeopath belonging to the Ahmadi community was

rubbed out

.

Police said

gunnies

targeted 55-year-old Syed Tahir Ahmad when he was in his clinic, checking patients.

"He ran the clinic in one of the rooms of his 120-yard house in Khurramabad," said an official of the Landhi

cop shoppe

. "Two men pretending to be patients came to him and one of them fired at him."

A father of five, the homoeopath suffered two bullet wounds and died, the police official said.

His body was taken to the JPMC for medico-legal formalities.
Posted by: Fred || 09/02/2013 00:00 || Comments || Link || E-Mail|| [384 views] Top|| File under:
Roadside bomb kills nine soldiers in NWA
[Pak Daily Times] At least nine soldiers were killed on Sunday when a

roadside kaboom

hit an army convoy passing through the troubled region of North
Wazoo near the border with Afghanistan, security sources said.

Initially, army sources said three soldiers had been killed but later a security official in the regional town of Miranshah
... headquarters of al-Qaeda in Pakistain and likely location of Ayman al-Zawahiri. The Haqqani network has established a ministate in centered on the town with courts, tax offices and lots of madrassas...
raised the

corpse count

to nine. At least 21 soldiers were

maimed

. Militant groups including the Taliban and al Qaeda operate in the volatile tribal region, often launching attacks on troops and civilians from mountain hideouts on the

mostly non-existent border

. US drone strikes often target

gunnies

in lawless and inaccessible North Waziristan, home to both homegrown and foreign

bad turban

s. On Saturday, at least three foreign

hard boyz

were killed in a suspected US drone strike in the Mir Ali area of North Waziristan, local officials said. Pakistain condemned the latest strike. A

security bigshot

told AFP that the bomb hit a convoy of up to 20 vehicles carrying regular soldiers and members of the paramilitary Frontier Corps to Miranshah from the Datta Khel area. Another security official confirmed the toll.

The Sunday attack was among several IED blasts in the agency during recent months. Dozens of army soldiers have been killed and several injured in IED blasts in the agency. After the military operations in the tribal areas most of the banned outfits have changed their tactics and are using IEDs to target security forces' convoys in the troubled areas, especially in Khyber, North Waziristan, and Orakzai agencies.

According to sources, a convoy of military vehicles was travelling from Datakhel to Miranshah when it was struck by a remotely-detonated bomb which was planted on the roadside in Boya area of North Waziristan tribal region. The victims were shifted to the Combined Military Hospital. A

bad turban

group, Ansaral Mujahideen, has claimed the responsibility for the attack.

Abu Baseer,

front man

of Ansaral Mujahideen, while speaking from an undisclosed place on telephone said that the army officials were attacked to avenge the drone attacks by the US. He said that they would continue retaliatory attacks until the US carries on drone strikes. Baseer also said that the group was sure that the drone attacks were being carried out with the consent of the establishment, therefore it has launched attacks as a

Dire Revenge™

. He said that in the future, the attacks would not be limited to North Waziristan Agency, and other parts of the country would also be targeted.

Pakistain is battling a Taliban-led domestic insurgency that has killed thousands of civilians and security personnel since 2007. Troops have been fighting for years against homegrown

gunnies

in the tribal belt, which Washington also considers the main hub of Taliban and al Qaeda

hard boyz

plotting attacks on the West and in Afghanistan. North Waziristan is frequently targeted by US drones. A drone strike on Saturday on a compound in the Heso Khel area killed at least four

bad turban

s.
Posted by: Fred || 09/02/2013 00:00 || Comments || Link || E-Mail|| [400 views] Top|| File under: al-Qaeda in Pakistan
Iraq
Iran exiles claim 44 dead in Iraq raid on camp
Clashes and explosions were reported in a camp housing Iranian exiles northeast of Baghdad on Sunday, but Iraqi officials denied allegations they killed 44 of the group's members in an offensive.

The People's Mujahedeen Organisation of Iran (PMOI), about 100 of whose members are living at Camp Ashraf in Diyala province near the Iranian border, also claimed security forces set fire to the group's property in the camp.

Local hospitals reported two Iraqi soldiers were killed and three were wounded, which officials attributed to angry camp residents attacking an army brigade responsible for the camp. Medics did not, however, report any casualties among Ashraf residents.

The United Nations did not confirm any of the varying accounts of Sunday's unrest, but the UN refugee agency said "it appears that deadly force has been used and that a number of people have been killed or wounded".

The UNHCR said it "strongly condemns this attack," adding that "the use of violence against a civilian population is unacceptable in any circumstances." The UN's mission to Iraq said it was looking into the unrest, and called on the Iraqi government to investigate the incident.

Officials and Mujahedeen-e-Khalq (MEK) spokespeople gave wildly differing accounts of the unrest on Sunday and it was not immediately clear what caused the explosions and clashes, or the extent of the casualties.

Iraqi police and medical sources said five mortars hit the camp.

A police colonel said that in the aftermath of the rockets "some angry Ashraf residents came out and attacked the brigade protecting the camp, killing two soldiers and wounding three in clashes".

A doctor at the main hospital in provincial capital Baquba confirmed the toll.

An Iraqi official responsible for overseeing the camp said the blasts were caused not by mortars but by oil and gas containers exploding inside Ashraf.

"Not a single soldier entered Camp Ashraf," said Haqi Al Sharifi. "There was no attack from outside against the camp, but what seems to have happened is that some barrels of oil and gas inside Ashraf exploded. The police are investigating."
Posted by: Steve White || 09/02/2013 00:00 || Comments || Link || E-Mail|| [402 views] Top|| File under:
Syria-Lebanon-Iran
Kerry: Samples from Syria tested positive for sarin
Secretary of State John Kerry said Sunday that samples collected by first responders after the reported August 21 chemical weapons attack in Syria have tested positive for the nerve agent sarin.

"In the last 24 hours, we have learned through samples that were provided to the United States that have now been tested from first responders in east Damascus and hair samples and blood samples have tested positive for signatures of sarin," Kerry said on NBC's Meet The Press. "So this case is building and this case will build."

Secretary of State John Kerry [said] that all signs suggest that Syrian leader Bashar Assad used the nerve agent in his alleged chemical weapons attack. Kerry said the use of chemical weapons puts Syrian President Bashar Assad in the same category as the world's most bloody dictators. "Bashar Assad now joins the list of Adolf Hitler and Saddam Hussein [who] have used these weapons in time of war," he said.


You might recall, Mr. Secretary, that you voted against going after Saddam.

The former Massachusetts senator said Sunday that he believes Congress will pass a measure to authorize the use of force in Syria.

"I don't believe that my former colleagues in the United States Senate and the House will turn their backs on all of our interests, on the credibility of our country, on the norm with respect to the enforcement of the prohibition against the use of chemical weapons, which has been in place since 1925," he said.


Apparently Syria is not signatory to that treaty, and therefore it does not apply. Also, it only applies, as I understand it, to warring nations, not to civil wars within a nation. You have a law degree, Mr. Secretary, though you did not get into Harvard despite your family connections. Perhaps you might consider actually applying your hard-won skills.

But Kerry would not say whether the president would act even if Congress votes against intervention. "I said that the president has the authority to act, but the Congress is going to do what's right here," he answered when pressed.
Posted by: Steve White || 09/02/2013 00:00 || Comments || Link || E-Mail|| [527 views] Top|| File under:
Who's in the News
34
[untagged]
10
Govt of Syria
7
Arab Spring
4
Govt of Pakistan
1
Hezbollah
1
Ansar al-Sharia
1
Jamaat-e-Islami
1
Govt of Iran
1
Taliban
1
Lashkar e-Jhangvi
1
al-Qaeda in Pakistan
1
Hamas
1
al-Qaeda in North Africa
1
al-Qaeda in Sinai Peninsula
Bookmark
E-Mail Me
The Classics
The O Club
Rantburg Store
Comments Spam
The Bloids
The Never-ending Story
Thugburg
RSS Links
Gulf War I
The Way We Were
Bio
Merry-Go-Blog
Hair Through the Ages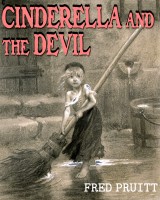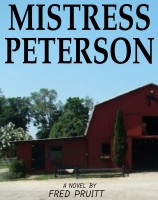 On Sale now!


A multi-volume chronology and reference guide set detailing three years of the Mexican Drug War between 2010 and 2012.

Rantburg.com and borderlandbeat.com correspondent and author Chris Covert presents his first non-fiction work detailing the drug and gang related violence in Mexico.

Chris gives us Mexican press dispatches of drug and gang war violence over three years, presented in a multi volume set intended to chronicle the death, violence and mayhem which has dominated Mexico for six years.
Click here for more information


Meet the Mods
In no particular order...


Steve White
Seafarious
Pappy
lotp
Scooter McGruder
john frum
tu3031
badanov
sherry
ryuge
GolfBravoUSMC
Bright Pebbles
trailing wife
Gloria
Fred
Besoeker
Glenmore
Frank G
3dc
Skidmark
Alaska Paul



Better than the average link...



Rantburg was assembled from recycled algorithms in the United States of America. No trees were destroyed in the production of this weblog. We did hurt some, though. Sorry.
54.81.183.183