Afghanistan
US Mulls Handing Taliban Guantanamo Detainee to Afghan Govt
[Tolo News] The US may hand over one of the Taliban inmates currently held at its military prison Guantanamo Bay to Afghan authorities,

Rooters

reported Wednesday, a move welcomed by Afghan officials.

In an effort to resume talks, the US government is again using Taliban detainees in its military prison in Cuba as an incentive to coax the Taliban into direct peace negotiations with the Afghan government, a US source told

Rooters

.

Sources familiar with the preliminary discussions said the former Taliban regional governor named Khairullah Khairkhwa may be sent to Afghan government custody as an initial gesture meant to revive diplomacy. Khairkhwan is seen by American officials as less dangerous than other senior Taliban detainees now held at the US military prison in Cuba,

Rooters

said.

Afghan High Peace Council foreign relations adviser Mohammad Ismail Qasimyar welcomed the news saying such an act could help start talks again.

"We believe that such efforts could help in creating mutual trust between the Afghan government and the Taliban," Qasimyar said.

He also added that Khairkhawa, who is understood to have served as the Taliban's interior minister, has previously shown an interest in quitting violence and coming to negotiation table.

"I think they [US] will release and transfer him to Afghanistan," he added.

In February last year, President Hamid Maybe I'll join the Taliban Karzai
... A former Baltimore restaurateur, now 12th and current President of Afghanistan, displacing the legitimate president Rabbani in December 2004. He was installed as the dominant political figure after the removal of the Taliban regime in late 2001 in a vain attempt to put a Pashtun face on the successor state to the Taliban. After the 2004 presidential election, he was declared president regardless of what the actual vote count was. He won a second, even more dubious, five-year-term after the 2009 presidential election. His grip on reality has been slipping steadily since around 2007, probably from heavy drug use...
demanded Khairkhawa's release.

Peace talks between the US and the Taliban began years ago but have not reached the desired results.

In the recent efforts, the US tried to establish a political liaison office for Taliban in Qatar, which was strongly criticized by the Afghan government it the beginning. Part of the deal was to transfer five former Taliban officials from Guantanamo Bay to Qatar authority.

Later the Afghan government supported the establishment of the Taliban office in Qatar, and based on some reports, initial moves are underway.

However,


some people are alive only because it's illegal to kill them...


the Taliban publicly exited the talks in March, claiming the US had reneged on agreements.

This article starring:
Khairullah Khairkhwa
Posted by: Fred || 04/26/2012 00:00 || Comments || Link || E-Mail|| [271 views] Top|| File under: al-Qaeda
Africa Horn
Somali PM: It is unacceptable to boycott the new draft constitution
(Sh.M.Network)- Abdiw eli Mohammed Ali, the PM of Somalia's Transitional Federal Government (TFG) has on Wednesday spoken out against some figures who oppose the new draft constitution of Somalia.

Speaking with Somali VOA service based in Washington,United States of America, Somali premier hit out the constitution opponents, saying: "every body who tries to reject or boycott the constitution will be viewed as the common enemy of Somali people and restoring Somalia into a permanent government."

"They should bring definite articles to show us their negative response and errors in the draft constitution, but we will never allow them to bar this draft constitution from getting into effect and use,"' The PM added.

This comments followed after senior Somali

holy man

s warned on Monday the UNDP funded draft constitution, comprising of 69 pages is intentionally endangering the Islamic religion and the nationhood of the country.
Posted by: Fred || 04/26/2012 00:00 || Comments || Link || E-Mail|| [281 views] Top|| File under:
Africa North
Abstaining Algerian voters warned: God will punish you
ALGIERS: A prominent Muslim cleric in Algeria has issued a religious decree saying God will punish anyone who does not vote in a May 10 parliamentary election, a warning aimed at the large numbers planning to abstain from a vote they view as irrelevant.

Algeria's authorities, under pressure to reform after last year's "Arab Spring" revolts in neighboring countries, say the vote will be more free and transparent than ever before. This though is met with skepticism by many ordinary Algerians.

Sheikh Chemseddine Bouroubi, a well-known imam who follows a mainstream Algerian school of Islam, said people should vote to prevent foreign powers — who he said included Zionists - from fomenting a violent revolution in Algeria.

"Algerians must vote because it is about Algeria's stability, and it is about preserving our country from any foreign interference," the imam told Reuters on Wednesday in a telephone interview.

"Allah will punish those who do not vote... Voting is a religious obligation," said the cleric, who runs a charity organization in the capital Algiers.

The cleric said the fatwa was his own initiative and he denied any ties to the authorities. But his message chimes with that of the government, which is worried about a low turnout on May 10 and has been urging people to vote.

Algeria's leaders say they are carrying out a gradual, managed transition toward democracy, as an alternative to the violent revolutions which have toppled leaders in Tunisia, Egypt, Libya and Yemen over the past 14 months.

The imam pointed to French celebrity-philosopher Bernard-Henri Levy, who played a role in persuading Paris to help overthrow Libya's Muammar Qaddafi last year. Levy was born in Algeria when it was a French colony.

"We must do our best to prevent foreign interference in our domestic affairs. Listen to what the Zionist Bernard-Henri Levy is saying: 'Algeria is about to experience an Arab spring very soon.' This is what he said ten days ago in France."

"What he means by 'Arab Spring' is a repetition of the Libyan scenario: blood, killings, destruction," the cleric said.

Most Algerians say they fear the sort of turmoil seen in neighboring countries because Algeria is still emerging from a conflict between Islamist militants and the security forces which killed an estimated 200,000 people.

"We have just turned the page of violence. Are we going to go back to killings, blood, insecurity, fear?" said the cleric.

While there is little sign of any groundswell of support among Algerians for overthrowing their rulers, neither is there much enthusiasm for the election. Many people say the same familiar faces are running for office, that parliament does not have the power to implement reforms, and that the authorities are not prepared to loosen their tight grip on power.

Opinion polls are unreliable, but analysts predict that turnout could be around 35 percent, the record low in the last parliamentary election in 2007.
Posted by: Steve White || 04/26/2012 00:00 || Comments || Link || E-Mail|| [261 views] Top|| File under:
Arabia
U.S. Relaxes Drone Rules
The Obama administration has given the Central Intelligence Agency and U.S. military greater leeway to target suspected al Qaeda militants in Yemen with drones, responding to worries a new haven is being established from which to mount attacks on the West.

The policy shift, as described by senior U.S. officials, includes targeting fighters whose names aren't known but who are deemed to be high-value terrorism targets or threats to the U.S. The White House stopped short of authorizing attacks on groups of lower-level foot soldiers who are battling the Yemeni government, the officials said.

The U.S. already authorizes drone strikes in Pakistan against those suspected of militant activities but who haven't necessarily been identified by name.

The expansion of the drone campaign in Yemen, to which the administration agreed earlier this month, underlines the difficulty the White House faces in balancing concerns about al Qaeda's apparently growing foothold in southern Yemen against fears that greater CIA and military involvement could propel the U.S. into another regional conflict.

Some military and intelligence officials privately complain that the White House is being too cautious. They argue that more-aggressive U.S. action is necessary to combat the growing threat from al Qaeda in the Arabian Peninsula, or AQAP, and to help the Yemeni government regain control of southern provinces where the group and its allies hold sway.
Posted by: tipper || 04/26/2012 02:08 || Comments || Link || E-Mail|| [378 views] Top|| File under:
Military Committee prepares reorganization projection
[Yemen Post] Defense Minister Mohammad Nasser Ahmed has said that the Military Committee formed under the GCC-mediated power transfer deal and the Higher Military Academy will prepare a projection to reorganize the military and security services.


Egad, the Yemeni military has learned how to use Powerpoint. There's no stopping them now...


A military-run news website, 26 September, said that Ahmed met on Wednesday with high-ranking of Yemeni officers including Chief of General Staff and his deputies, confirming that the Military Committee made progress regarding security and stability in the Capital Sana'a

Media sources had stated that a US military team has recently visited the state and held meetings with officials of the Military Committee and the Higher Military Academy.

Meanwhile,
...back at the dirigible, Jack stuck the cigar in his mouth, stepped onto the gantry, and asked Got a light, Mac?
Von Schtinken stopped short, lowering the dagger and trying to control his features.
If you light that thing, Herr Armschtröng, he pointed out, his voice tense, we all die!...
the minister said that the Capital Sana'a will be totally removed from

gunnies

and barracks, stressing that all roads will be opened.

He further ordered to improve living standards of all persons affiliated to the Yemeni military, praising their role in combating Al-Qaeda in Abyan
...a governorate of Yemen. The region was a base to the Aden-Abyan Islamic Army terrorist group until it dropped the name and joined al-Qaeda. Its capital is Zinjibar. In March 2011, al-Qaeda in the Arabian Peninsula declared the governate an Islamic Emirate after seizing control of the region. The New York Times fastidiously reported that those in control, while Islamic hard boyz, are not in fact al-Qaeda, but something else that looks, tastes, smells, and acts the same. Yemeni government forces launched an effort to re-establish control of the region when President-for-Life Saleh was tossed and the carnage continues...
and other southern governorates.

The GCC deal provides to reconstruct the military on national bases in the wake of a sharp division the military witnessed during the last year as military commanders defected from the former President President-for-Life Ali Abdullah Saleh


... Saleh initially took power as a strongman of North Yemen in 1977, when disco was in flower, but he didn't invite Donna Summer to the inauguration and Blondie couldn't make it...


After several days of negotiations brokered by a United Nations


...where theory meets practice and practice loses...


envoy, Jamal Benomar Mohammed Saleh al-Ahmar, half-brother of former Yemen president Ali Abdullah Saleh, has resigned as head of the Yemeni air force on Tuesday.

Hadi , who took office in February, has vowed to launch more reforms in the army to end divisions and hold a national dialogue to settle disputes among political parties.


Posted by: Fred || 04/26/2012 00:00 || Comments || Link || E-Mail|| [312 views] Top|| File under: Arab Spring
Bangladesh
Mojaheed denied bail
[Bangla Daily Star]
A Dhaka court yesterday refused Jamaat-e-Islami
...The Islamic Society, founded in 1941 in Lahore by Maulana Sayyid Abul Ala Maududi, aka The Great Apostosizer. The Jamaat opposed the independence of Bangladesh but has operated an independent branch there since 1975. It close ties with international Mohammedan groups such as the Moslem Brotherhood. The Jamaat's objectives are the establishment of a pure Islamic state, governed by Sharia law. It is distinguished by its xenophobia, and its opposition to Westernization, capitalism, socialism, secularism, and liberalist social mores...
leader Ali Ahsan Mohammad Mojaheed bail in the August 21 grenade attack cases.

Judge Shahed Nuruddin of the Speedy Trial Tribunal-1 passed the order after a lengthy hearing on the bail petitions filed by the Jamaat secretary general on April 9.

Earlier in the day, counsels of six accused in the cases cross-examined Sharif Faruq Ahmed, the then sub-inspector of Motijheel Police Station, who had filed the cases.

The court fixed April 30 for the next hearing of the cases.

Twenty-four people, including Awami League leader Ivy Rahman, were killed and around 200 others injured in the grisly grenade attack on an AL rally at Bangabandhu Avenue on August 21, 2004. The then opposition leader Sheikh Hasina narrowly

beat feet

the attack.

Seven accused, including three former inspectors general of police, who were earlier granted bail by different courts, appeared in the court yesterday while 26 others, including former state minister for home Lutfozzaman Babar and Mojaheed, now in jail custody, were produced.

BNP Senior Vice-chairman Tarique Rahman
...the elder son of former President of Bangladesh Ziaur Rahman Bir Uttam, and Khaleda Zia, former Prime Minister of Bangladesh. He is the Senior Vice Chairperson of Bangladesh Nationalist Party (BNP). His nickname is Pino. There are allegations that Pino took a rakeoff from every foreign investment into the country while Mom was in office...
and 18 others have been absconding since the cases were filed.

Syed Rezaur Rahman appeared for the state while TM Akbar, Abdullah Mahmud Hassan and Mahboob Ahmed defended the accused.

Posted by: Fred || 04/26/2012 00:00 || Comments || Link || E-Mail|| [272 views] Top|| File under: Jamaat-e-Islami
Britain
George Galloway's Muslim conversion: why the big secret?
Why did George Galloway feel the urge to keep his conversion to Islam secret?

The New Statesman reveals today, in an interview by Jemima Khan with the fiery new MP for Bradford West, that Galloway converted 10 years ago at a ceremony in Kilburn, north-west London. On one level, it's not surprising: he peppers his speeches with "inshallahs", during his campaign, pamphlets were distributed (although he says he was not responsible for them) saying that "God knows who is a Muslim", pointing out that his Labour opponent in the Bradford by-election, Imran Hussain, drank alcohol and that he, Galloway, did not and "never has"; he has had no fewer than three Muslim wives (though not, I must quickly add, at the same time).

But it is very odd that he kept this to himself for so long. His adopted religion, surely, is not a shameful secret. Certainly his appeal to the Islamic communities, first of Tower Hamlets and now of Bradford, is well known. But, as Khan points out, he has generally been referred to as a "Catholic" in the media, and that this might not have hurt his chances with the working-class white vote:

There must have been some white constituents in Bradford, who, although natural Labour supporters, preferred to vote for the white Catholic candidate rather than the brown Muslim one representing Labour.
Posted by: tipper || 04/26/2012 10:08 || Comments || Link || E-Mail|| [269 views] Top|| File under:
Caribbean-Latin America
Project Gunwalker: Grenades walked in Fast and Furious
In a shocking development in the Operation Fast and Furious investigation, documents show Bureau of Alcohol, Tobacco, Firearms and Explosives agents allowed grenade parts to walk in addition to guns.

The emails also show Obama administration officials acknowledging that they may lose track of grenades but would still be able to accomplish their original objective even if the grenades explode.

According to an internal email that was provided to Congress by the Department of Justice and first reported by CBS News' Sharyl Attkisson -- who's been the media's most dogged reporter in tracking down facts on Fast and Furious -- ATF began watching accused smuggler Jean Baptiste Kingery's AK-47 purchases in 2004. In the 2009 internal ATF email, Obama administration officials admitted they believed Kingery was "trafficking them into Mexico."

The 2009 email shows the ATF officials had then become aware of Kingery's alleged grenade trafficking.

The administration officials then put together a plan: They secretly intercepted Kingery's grenade parts after he ordered them online, marked them with special paint and gave them back to him. Then, they allowed him to take those grenade parts into Mexico. ATF was going to try to find his weapons factory there -- even though the U.S. government and its federal law enforcement agencies have no jurisdiction in Mexico -- with the apparent goal of building a bigger case against Kingery.

ATF agents had planned to work with Immigration and Customs Enforcement officials -- who, unlike ATF agents who ultimately report to Attorney General Eric Holder, report up the chain to Homeland Security Secretary Janet Napolitano. (RELATED: Full coverage of Operation Fast and Furious)

The emails show ATF agents were aware they might lose track of Kingery while they allowed him to transport the grenade parts into Mexico. The emails also show ATF agents knew that the grenades could end up exploding and killing innocent people if they proceeded with the plan. That didn't stop the Obama administration's ATF from allowing the grenades to walk.

"Even in a post blast, as long as the safety lever is recovered we will be able to identify these tagged grenades," an official wrote in one email.

In addition to those revelations, new evidence photos have emerged: More than 2,000 rounds of ammunition and scores of grenade parts and fuse assemblies are seen in evidence photos that were just turned over to Congress. According to Attkisson's report, officials had taken Kingery into custody in 2010 -- long before Border Patrol agent Brian Terry was murdered with a Fast and Furious-supplied gun -- after having caught him trying to transport that ammunition and those grenade parts and fuse assemblies into Mexico hidden inside the spare tire of the SUV he was travelling in.

Attkisson said that ATF agents questioned Kingery at that point but then "inexplicably released" him.

Internally, some in the ATF objected to these practices. For instance, ATF's Mexico attaché, Carlos Canino -- who has cooperated with congressional investigators and appeared willingly before the House Oversight Committee last summer -- said ATF was not supposed to allow weapons, including grenades, to walk.

"We are forbidden from doing that type of activity," Canino wrote in one email. "If ICE is telling you they can do that, they are full of shit."

This news comes on the heels of Assistant Attorney General Ronald Weich's decision to resign his post at the Department of Justice soon. The University of Baltimore School of Law hired him as its new dean and he starts in July. Weich was the DOJ official who provided provably false information to Sen. Chuck Grassley of Iowa when Grassley began investigating Fast and Furious.

On Feb. 4, 2011, Weich wrote to Congress that the idea that "ATF 'sanctioned' or otherwise knowingly allowed the sale of assault weapons to a straw purchaser who then transported them into Mexico ... is false."

"ATF makes every effort to interdict weapons that have been purchased illegally and prevent their transportation to Mexico," Weich added in that letter.

The DOJ has since retracted Weich's letter.

Not one government official has been held accountable for Operation Fast and Furious. Scores of lawmakers -- 125 House members, three U.S. senators, two governors -- and many major political figures, including likely Republican presidential nominee Mitt Romney, have demanded Holder's resignation or firing over Fast and Furious.
Posted by: Beavis || 04/26/2012 09:13 || Comments || Link || E-Mail|| [266 views] Top|| File under:
China-Japan-Koreas
China makes veiled warning to N. Korea not to carry out nuclear test
BEIJING: China on Wednesday issued a veiled warning to neighboring North Korea not to carry out what is widely expected to be an imminent nuclear test.

"Peace and stability on the Korean peninsula and in Northeast Asia bears on China's national interest and also bears on the interests of all relevant parties," Chinese Vice Foreign Minister Cui Tiankai told a news briefing.

"China will oppose anything which might jeopardize peace and stability on the Korean peninsula and in Northeast Asia, as this would damage China's national security interests and the interests of the relevant parties as well," he said, when asked about the possibility of a new nuclear test by North Korea. "We believe that no party should take any action that might escalate tensions."

China is the only major power that the impoverished North has for an ally, but even Beijing's influence over Pyongyang is limited in the diplomatic stalemate over the North's efforts to build a nuclear arsenal.

The United States has called on China to do more to rein in North Korea. But Cui, in China's highest level comments yet on the possibility of a new test, said everyone shared equal responsibility.

"Maintaining peace and stability on the Korean peninsula and in Northeast Asia is the joint responsibility of all sides, not just China alone," he added. "China's basic position on this issue is that the parties concerned should work unwaveringly for peace and stability on the Korean peninsula and in Northeast Asia."


And that's why this is all theater and not a 'warning' to the Norks: it's just another way for China to get a dig in at the U.S.
Posted by: Steve White || 04/26/2012 00:00 || Comments || Link || E-Mail|| [272 views] Top|| File under:
Home Front: WoT
Project Gunwalker: DOJ Ronald Weich Resigning To Become Law School Dean
Weich is the one who signed the letter "that ATF 'sanctioned' or otherwise knowingly allowed the sale of assault weapons to a straw purchaser who then transported them into Mexico -- is false," and on Dec 4, 2011 formally withdrew the letter.

We now have a White House aid in Iraq, and this Assistant Attorney General leaving.
The top Justice Department official who signed a letter erroneously telling lawmakers investigating "Operation Fast and Furious" that the Bureau of Alcohol, Tobacco, Firearms and Explosives never allowed guns to be sold to cartel members will be leaving the department to head up a law school.

Ronald Weich, the Justice Department's assistant attorney general for legislative affairs, will become the new dean of the University of Baltimore's school of law in July.

"During this time of considerable transition in legal education and the legal profession, it is important to have leadership with integrity and vision," University of Baltimore President Robert Bogomolny said in a statement issued Wednesday. "Ron Weich embodies those qualities. I look forward to working with him, and I know our students, faculty, staff and alumni will be energized by his arrival."

News of Weich's pending departure comes nearly a month after he suggested Republicans on Capitol Hill were leaking sensitive information and five months after the Justice Department formally withdrew a Feb. 4, 2011, letter sent to Sen. Charles Grassley, R-Iowa, who was demanding answers from the ATF and Attorney General Eric Holder over allegations the agency had let suspected drug-smugglers buy hundreds of assault weapons.

"At the outset, the allegation ... that ATF 'sanctioned' or otherwise knowingly allowed the sale of assault weapons to a straw purchaser who then transported them into Mexico -- is false," Weich wrote Grassley at the time. "ATF makes every effort to interdict weapons that have been purchased illegally and prevent their transportation to Mexico."

Since then, a congressional investigation into "Fast and Furious" led by Grassley and House Oversight and Government Report Committee Chairman Darrel Issa, R-Calif., has helped reveal those claims as false.

Testifying before a House panel earlier this year, Holder said he did not believe the Justice Department intended to mislead Congress, noting his department has taken a "rare" move and made "wholesale deliberative material available" to lawmakers to help explain the genesis of "the inaccuracies that were contained in that letter."

"These documents show that department officials relied on information provided by supervisors from the relevant components in the best position to know the facts," Holder told lawmakers. "In subsequent interviews with congressional investigators, these supervisors stated that they did not know at the time that the information that they provided was inaccurate."

Weich himself testified before the House Oversight and Government Reform committee in June 2011. He mostly testified about the Justice Department's efforts to comply with congressional subpoenas, but he was also asked about the Feb. 4, 2011, letter.

"Every time the Justice Department sends a letter to Congress, it is true to the best of our knowledge at the time that we send it," he said. Still, he insisted again that ATF "doesn't sanction or approve of the transfer of weapons to Mexico."

It's unclear exactly when Weich would step down from the Justice Department. An email seeking comment from a Justice Department spokeswoman was not immediately returned.

Weich was confirmed by the Senate as assistant attorney general for legislative affairs in April 2009. He "heads the Office that represents the Department of Justice on all legislative and oversight matters before Congress," according to the Justice Department's website.

He previously served as Chief Counsel to Senate Majority Leader Harry Reid, D-Nev., and as counsel to former Sens. Edward Kennedy, D-Mass., and Arlen Specter, R-Penn., according to the Justice Department. Prior to that, he worked in private practice.

He is a native New Yorker, and a graduate of Columbia University and the Yale Law School.
Posted by: Sherry || 04/26/2012 12:26 || Comments || Link || E-Mail|| [277 views] Top|| File under:
India-Pakistan
Gilani's fate to be decided on Thursday
With fate of his government and own political career hanging in the balance, Prime Minister Yousuf Raza Gilani on Wednesday told federal cabinet he would personally appear before the Supreme Court on Thursday (today) to hear its verdict in the contempt case in which he was indicted for refusing to implement court decision on writing letter to Swiss authorities for reopening money-laundering case against President Asif Ali Zardari.

"I have been summoned by the court for the third time in recent months," Gilani said adding that he has decided to respond because he has always held the court in high esteem and would continue to do so in future as well. His legal team would work out strategy over whatever is the verdict. Cabinet members expressed solidarity with Gilani and decided to accompany him in the court.

Legal opinion is divided whether Gilani would lose his job if convicted by the court. His counsel Chaudhry Aitzaz Ahsan maintains that Gilani would continue to be prime minister even if sent to jail for, what he claims as the maximum punishment of six months. But most leading jurists differ with him saying he would be ousted if convicted.

There is a strong contrary argument that even on moral and political grounds Gilani must step down. Even if he decides to seek review of the judgment by a larger bench of the apex court, it would prolong political crisis and instability would have devastating effect on the economy, the administration and international image. The seven-judge bench headed by Justice Nasirul Mulk may either exonerate the prime minister of all charges, or slap him with contempt. The punishment can range from sentence till rising of the court to six months in jail. The court can also disqualify him from holding any public office.

The Swiss case involves President Zardari and six others including his slain wife Benazir Bhutto and a Swiss lawyer who is alleged to have brokered $60 million graft on a deal. The case was withdrawn in 2008 by then attorney-general Malik Qayyum under National Reconciliation Ordinance (NRO) that pardoned corruption charges against politicians in 2007 following a deal between military ruler Gen. Pervez Musharraf and Benazir Bhutto.

The Supreme Court annulled the ordinance in December 2009 and ordered reopening of all cases including the Swiss case. The court indicted Gilani for refusal to write the letter.

Gilani says it would mean betraying the Pakistan People's Party and President Zardari who enjoys immunity from being prosecuted at home or abroad.
Posted by: Steve White || 04/26/2012 00:00 || Comments || Link || E-Mail|| [294 views] Top|| File under:
Israel-Palestine-Jordan
Netanyahu says backs 'contiguous' Palestinian state
JERUSALEM: Israeli Prime Minister Benjamin Netanyahu voiced support on Tuesday for the first time for Palestinians to establish a contiguous state, saying their future country should not look like "Swiss cheese."


Paleo gunnies, however, are a different story...

But only hours earlier, a ministerial committee in his right-wing government granted Israeli legal status to three previously unauthorized Jewish settlement outposts in the occupied West Bank, drawing Palestinian and international criticism.

Palestinians fear such outposts and the 130 formal settlements Israel has built in the territory it captured in a 1967 war will deny them a viable state.


Not that this has caused them to be reasonable or to act on their fear to make peace, mind you...

Asked on CNN's Erin Burnett Outfront program whether he would accept the Palestinians' belief they should have a country that is contiguous, Netanyahu replied: "Yes."

"Not as a Swiss cheese? No," Netanyahu added, addressing a key Palestinian concern, that the state they seek would be comprised of pockets of villages and towns surrounded by Israeli settlements.

Netanyahu previously has said Israel would be "generous about the size" of a future Palestinian state, but he has not echoed US President Barack Obama's call for a contiguous country to emerge from Middle East peace talks - frozen since 2010 over the settlement issue.

His change of tone on the nature of a Palestinian state came a week after he received a letter from Palestinian President Mahmoud Abbas that repeated a call for an end to all settlement activity and put the onus on Israel to take action to get peace talks moving again.

Palestinians are awaiting a formal response to the letter.
Posted by: Steve White || 04/26/2012 00:00 || Comments || Link || E-Mail|| [599 views] Top|| File under:
Syria-Lebanon-Iran
"Oh, We Know…"
h/t Gates of Vienna



Israeli Prime Minister Benjamin Netanyahu discusses the status of Iran's nuclear program on CNN.


Posted by: g(r)omgoru || 04/26/2012 11:05 || Comments || Link || E-Mail|| [335 views] Top|| File under:
Half Iran tanker fleet storing oil at sea
Iran has been forced to deploy more than half its fleet of supertankers to store oil at anchorage in the Gulf as buyers of its crude cut back because of sanctions, two Iran-based shipping sources said.

The sources, who are familiar with operations at Iran's main export terminal Kharg Island in the north of the Gulf, said 14 of National Iranian Tanker Company's (NITC) fleet of 25 very large crude carriers, each loaded with about 2 million barrels of oil, are now at anchor acting as floating storage.

A further five of Iran's nine Suezmax tankers, with capacity of one million barrels, are also parked offshore with oil aboard.

That means that of Iran's 59-million-barrel fleet of VLCCs and Suezmax sized tankers, 33 million barrels of capacity are being used to store crude at sea in the Gulf, or 56 percent of the fleet.

The shipping data suggests Iran's difficulties in selling its oil are getting more acute. With more than half the NITC fleet at anchorage, Iran's capacity to export oil is severely curtailed.
Posted by: tipper || 04/26/2012 02:45 || Comments || Link || E-Mail|| [360 views] Top|| File under:
France Warns of Military Action in Syria
There must be an election coming on.


France has issued a warning that the UN Security Council will have to consider military action in Syria if international diplomacy fails to cease the violence.

According to FM Alain Juppe, the moment of truth will be May 5, when Special Envoy Kofi Annan will report to the Security Council. Juppe added that if 300 observers aren't deployed in Syria within 2 weeks, France would turn to the Security Council.

Posted by: tipper || 04/26/2012 01:11 || Comments || Link || E-Mail|| [625 views] Top|| File under:
Activists deride slow UN monitors
[Emirates 24/7] Syrian opposition activists accused the United Nations


...an international organization whose stated aims of facilitating interational security involves making sure that nobody with live ammo is offended unless it's a civilized country...


on Wednesday of "playing with Syrian lives" by dragging out the deployment of ceasefire monitors in the country.

Responding to an announcement that it will take another month to deploy 100 unarmed military observers to oversee a shaky April 12 truce agreement, most activists reacted with a mixture of anger and apathy.

"It takes them a month to arrive? Are they coming on horses?" said a resident from the city of Homs, which has endured sustained shelling by the army. He asked to be referred to only by the nickname 'Sami' for fear of arrest.

There are currently 15 monitors in Syria.

On Tuesday, U.N. peacekeeping chief Herve Ladsous told the Security Council, which has authorised 300 monitors to go to Syria, that it will take a month to deploy the first 100.

"After one month we will have maybe 1,000 or 2,000 people killed - it's ridiculous. How can the international community watch without moving quickly," said Mousab Al Hamadi, an opposition resident from Hama province, where activists say 31 people were killed on Monday when the army shelled and stormed the Arbaeen district of Hama city, a day after the monitors visited.

Walid Fares, an activist living in nearby Homs city, which has seen months of shelling, said that the United Nations was "playing with the lives of Syrians," by its slow progress to get monitors on the ground.

"This has just given the regime more time to kill us," he said over Skype. "We are being killed right now, we are not being killed in a month's time."

MONITORS HAVING AN EFFECT?

Travelling in small teams, the monitors have been filmed by amateur videographers in the country, in their blue U.N. helmets and bullet-proof vests, meeting rebels and residents of shelled neighbourhoods around the country.

Activist videos have mocked the monitors, filming themselves dressed as the monitors in fake blue clothes, and pretending that they can neither see nor hear the violence -- a jibe at the monitors who many say are useless.

"Our reaction to U.N. monitors depends on whether they are active or not," said Hamadi. "Yesterday, they came to (Hama). After they left, the people began to flee because they know that after the U.N. monitors leave the security forces will come and arrest people who have talked to them."

"We want them if they really have means of pressuring the regime. But if they are just here to watch how we are being killed, we don't want more watchers," he said, although admitting that Hama, where two monitors are now based, was calm on Wednesday.

Ceasefire mediator Kofi Annan

...Ghanaian diplomat who served as the seventh and so far the worst Secretary-General of the UN. Annan and the UN were the co-recipients of the 2001 Nobel Peace Prize for something or other that probably sounded good at the time. In December 2004, reports surfaced that Kofi's son Kojo received payments from the Swiss company Cotecna, which had won a lucrative contract under the UN Oil-for-Food Program. Kofi Annan called for an investigation to look into the allegations, which stirred up the expected cesspool but couldn't seem to come up with enough evidence to indict Kofi himself, or even Kojo...
told the U.N. Security Council on Tuesday that even a small number of observers can have an enormous impact.

However,


there's more than one way to skin a cat...


according to a transcript of his remarks, Annan said he was "particularly alarmed by reports that government troops entered Hama (on Monday) after observers departed, firing automatic weapons and killing a significant number of people."

"If confirmed, this is totally unacceptable and reprehensible," he said, expressing concern about reports of fighting in areas where the advance team of monitors has not been present in recent days, including Idlib and Deraa.

Sami said that the situation in Homs had improved greatly since a group of monitors arrived on Saturday. He said government shelling had stopped completely for the first time in two and a half months, although he could still hear the occasional light machine guns being fired.

"We have two monitors in the city and look at the impact it has had. Imagine if the number was raised," he said.
Syria's population is estimated at about 23 million, spread across mountains, deserts and farmland over 180,000 sq. km., raising doubts that even the full 300-monitor force would be able to oversee a ceasefire that both sides appear to disregard.

Posted by: Fred || 04/26/2012 00:00 || Comments || Link || E-Mail|| [252 views] Top|| File under: Govt of Syria
Hizbullah Slams Ban's Report on Resolution 1559
[An Nahar]
Hizbullah international relations officer Ammar Moussawi slammed United Nations
...an organization whose definition of human rights is interesting, to say the least...
Chief the ephemeral Ban Ki-moon


... of whom it can be said to his credit that he is not Kofi Annan...


's semi-annual report on the implementation of U.N. Security Council resolution 1559.

Moussawi expressed irritation during a meeting with U.N. Special Coordinator for

Leb

Derek Plumbly over the language used by Banin his report concerning the arms of the resistance.

Ban's report, issued on April 20, reiterated that the presence of Hizbullah and other

gang

s on Lebanese territories was impeding the implementation of resolution 1559.

It said Hizbullah's arms posed a key challenge to the safety of Lebanese civilians and to the authority of the government and called on the group to complete the transformation into a solely Lebanese political party.

Moussawi and Plumbly also discussed the local developments and the situation along the border with Israel.

Plumbly toured Nahr al-Bared Paleostinian refugee camp earlier on Wednesday and held talks with Paleostinian factions in northern

Leb

.

The Paleostinian delegation discussed with the U.N. official the humanitarian rights of the Paleostinian refugees in

Leb

.

The delegation demanded Plumbly to urge the Lebanese authorities to work swiftly on reconstructing the rest of the damaged houses in Nahr al-Bared.

They hoped that the Lebanese government would end the military and security measures near the refugee camp.

Posted by: Fred || 04/26/2012 00:00 || Comments || Link || E-Mail|| [260 views] Top|| File under: Hezbollah
Who's in the News
43
[untagged]
4
Arab Spring
3
Govt of Pakistan
2
Boko Haram
2
Govt of Syria
2
al-Qaeda in Arabia
2
Govt of Iran
1
Hezbollah
1
al-Qaeda
1
al-Qaeda in Pakistan
1
Taliban
1
Thai Insurgency
1
TTP
1
Moro Islamic Liberation Front
1
Govt of Iraq
1
Jamaat-e-Islami
Bookmark
E-Mail Me
The Classics
The O Club
Rantburg Store
Comments Spam
The Bloids
The Never-ending Story
Thugburg
RSS Links
Gulf War I
The Way We Were
Bio
Merry-Go-Blog
Hair Through the Ages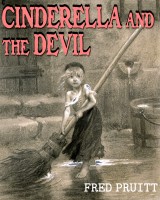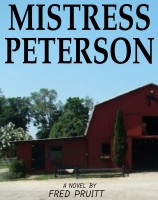 On Sale now!


A multi-volume chronology and reference guide set detailing three years of the Mexican Drug War between 2010 and 2012.

Rantburg.com and borderlandbeat.com correspondent and author Chris Covert presents his first non-fiction work detailing the drug and gang related violence in Mexico.

Chris gives us Mexican press dispatches of drug and gang war violence over three years, presented in a multi volume set intended to chronicle the death, violence and mayhem which has dominated Mexico for six years.
Click here for more information


Meet the Mods
In no particular order...


Steve White
Seafarious
Pappy
lotp
Scooter McGruder
john frum
tu3031
badanov
sherry
ryuge
GolfBravoUSMC
Bright Pebbles
trailing wife
Gloria
Fred
Besoeker
Glenmore
Frank G
3dc
Skidmark
Alaska Paul



Better than the average link...



Rantburg was assembled from recycled algorithms in the United States of America. No trees were destroyed in the production of this weblog. We did hurt some, though. Sorry.
54.167.230.68