--Tech & Moderator Notes
Deletion note: cosmic rays
I deleted the 'cosmic rays' article from Signs, Portents and the Weather. There was no link, and I don't have time to find it.
Posted by: || 04/25/2012 16:59 || Comments || Link || E-Mail|| [509 views] Top|| File under:
-Short Attention Span Theater-
Rocky Mountain High (Sort Of)
(CBS) -- Health officials on Tuesday reported the rise of a troubling new trend in Southland emergency rooms: teenagers being treated for alcohol poisoning after drinking hand sanitizer.


Bugwits!


John Brooks reports teens are using a "relatively new" method of gleaning alcohol from the popular over-the-counter product.
At least six Southland teens have been treated for drinking hand sanitizer -- which is 62 percent ethyl alcohol -- after zero cases were reported last year.


No one took Chemistry class, did they?


Dr. Cyrus Rangan, chief of toxicology for the Los Angeles County Health Department, said kids have figured out how to distill the alcohol and turn it into a 120-proof drink.


120 proof? Pikers!

"Very often, they will get drunk at home or at a party or something like that, and they won't necessarily be coming to the emergency department, but because of the potency of these products, some of these children will get very highly intoxicated and require a visit to the emergency department," said Rangan.
While there have been cases in recent years of people suffering alcohol poisoning after drinking straight hand sanitizer, Rangan said the method of using salt to separate alcohol from the sanitizer is "like drinking shots of hard liquor".


Not quite. Most "hard liquor" is 80 proof.


Deaths have been reported in other states from mixing mouthwash and hand sanitizer together.


Gotta watch out for the methanol and rubbing alcohol that is also in these products.


Rangan advises parents to keep hand sanitizer safely stored when not in use and to consider buying foam sanitizers or other products that don't list ethanol as a primary ingredient.


Well, it's probably better than letting them drink beer under adult supervision...
Posted by: Deacon Blues || 04/25/2012 14:47 || Comments || Link || E-Mail|| [469 views] Top|| File under:
Mad Cow Disease Discovered in California
I wondered myself, but it was found in a dead cow, not Jerry or Nancy.


The cow had died at one of the region's hundreds of dairies, but hadn't exhibited outward symptoms of the disease: unsteadiness, incoordination, a drastic change in behavior or low milk production, officials said. "We randomly pick a number of samples throughout the year, and this just happened to be one that we randomly sampled," Baker Commodities executive vice president Dennis Luckey said. "It showed no signs" of disease.

On Tuesday, federal agriculture officials announced the findings: the animal had atypical BSE. That means it didn't get the disease from eating infected cattle feed. It was "just a random mutation that can happen every once in a great while in an animal," said Bruce Akey, at Cornell University. "Random mutations go on in nature all the time."


So that explains Jerry, Nancy, and the others - atypical spongiform encephalopathy.


In humans, experts say it can occur in one in 1 million people, causing sponge-like holes in the brain. But they say not enough is known about how and how often the disease strikes cattle.


So the atypical form can't explain all the politicians, but it's pretty clear about Cynthia McKinney.


The disease cannot be transmitted by contact among cows, and experts say it's unclear whether this rare type of BSE ever has been transmitted from a cow to a human by eating meat.


This next quote was worth the price of admission:


"It's appropriate to be cautious, it's appropriate to pay attention and it's appropriate to ask questions, but now let's watch and see what the researchers find out in the next couple of days," said James Culler, director of the UC Davis dairy food safety laboratory and an authority on BSE.

"Are you worried about all of the meteors that passed the earth last night while you were sleeping? Of course not," Culler said. "Would you pay 90 percent of your salaries to set up all of the observatories on earth to watch for them? Of course not. It's the same thing."


Right. Nor would I pay millions of dollars to keep proving global warming is real and caused by Republican activities.
Posted by: Bobby || 04/25/2012 06:06 || Comments || Link || E-Mail|| [471 views] Top|| File under:
Africa Subsaharan
Liberia's Taylor awaits verdict in blood diamond trial
[Daily Nation (Kenya)] Liberian former leader
Charles Taylor


The former President-for-Life of Liberia, of whom the best that could be said was that he wasn't quite as horrible as Prince Johnson, at least not usually.


awaits a verdict Thursday on charges of arming Sierra Leone's rebels in return for "blood diamonds" in the 1990s.

A three-judge bench will read the historic decision -- the first verdict against a former head of state by an international court -- at 11:00 am (0900 GMT) at the Special Court for Sierra Leone in Leidschendam outside The Hague.

Taylor, 64, is accused of helping Sierra Leone's Revolutionary United Front (RUF) rebels wage a terror campaign during a civil war that claimed 120,000 lives between 1991 and 2001.

The trial, which saw model Naomi Campbell testify she had received diamonds from the flamboyant Taylor, wrapped up in March 2011.

Prosecutors alleged that the RUF paid Taylor with illegally mined so-called blood diamonds worth millions, stuffed into mayonnaise jars.

"He (Taylor) was really key in people's minds as to who was accountable for what happened," Elise Keppler, who monitored the trial for Human Rights Watch


... dedicated to bitching about human rights violations around the world...


, told AFP this week.

She added: "He is a former head of state, the first to hear a judgment against himself: it is unprecedented, it is a historic moment."

During the trial, prosecutor Brenda Hollis told the court: "Charles Taylor created, armed, supported and controlled the RUF in a 10-year campaign of terror against the civil population of Sierra Leone."

Posted by: Fred || 04/25/2012 00:00 || Comments || Link || E-Mail|| [318 views] Top|| File under:
Arabia
Saleh family hold meetings with Iran Ambassador
[Yemen Post] Family of the former president President-for-Life Ali Abdullah Saleh


... Saleh initially took power as a strongman of North Yemen in 1977, when disco was in flower, but he didn't invite Donna Summer to the inauguration and Blondie couldn't make it...


has met the Iranian Ambassador to Sana'a amid orientation of the family to develop cooperation at various levels, media sources said.

The sources told Nashwan News that several meetings have been held between one of Saleh's family and the Iranian ambassador, pointing out that Saleh's family seeks to convince the Iranians to contact Russia and China to support its attitudes in the UN Security Council.


Why would Russia or China care about events in Yemen, or about what Iran might prefer there?

The sources said Saleh's family wants Russia and China to impede any sanctions that may be imposed against Saleh's relatives who refuse dismissal decrees issued by President Abdurabu Mansour Hadi


...the second and possibly the last president of Yemen, successor to former President-for-Life Ali Abdullah Saleh...


two weeks ago.

They said the Iranian family started to improve its relations with Saleh's family, indicating that Iran coordinates between the family and leaders of the Southern Movement in exile and expand the activities of the Houthis to hamper the interim government efforts in return for having weapons and funds.Media sources have stated that Iran increased its recent activities in Yemen through supporting the rebellious movements and fundamental political individual and forcesThe sources had said that President Barack Obama
Why can't I just eat my waffle?...
's top counterterrorism adviser, John Brennan, offered the Yemeni authorities to create a specialized intelligence unit to follow up Iranian activities in Yemen.The sources said the United States is concerned about the lack to infrastructure of Yemen's coastguards, pointing out that the Yemeni coasts are subject to constant smuggling of weapons and fighters.The New York Times


...which still proudly displays Walter Duranty's Pulitzer prize...


Newspaper has recently said Iran increased its political outreach and arms shipments to rebels and other political figures in Yemen as part of what American military and intelligence officials say a widening Iranian effort to extend its influence across the greater Middle East.


Posted by: Fred || 04/25/2012 00:00 || Comments || Link || E-Mail|| [306 views] Top|| File under: Arab Spring
Europe
French President Nicolas Sarkozy's fiscal pact referendum deals a hammerblow to Angela Merkel's
Fire up the pop corn.


The French president, who is struggling in his bid to be re-elected, said he intended to insert the "balanced budget" rule into the French constitution, as agreed in the pact. But in a concession that will dismay the German Chancellor, he said he was prepared offer the electorate a say on the controversial issue.

"If the Senate were to block the rule's adoption, then before the end of 2012 I would organise a referendum to ask the French people what they think," he said.

Ms Merkel has said that the pact, which binds eurozone countries to keeping their deficits below 3pc, was "non-negotiable" and would "last forever".

Mr Sarkozy had been her key ally, along with Mark Rutte, the Dutch prime minister who was deposed at the weekend amid a political rebellion against the pact. The Netherlands' Queen Beatrix said elections would be held on September 12.

Francois Hollande, the front-runner in the French presidential race after the first round on Sunday, said on Wednesday he planned to re-write the fiscal pact to make it a "growth pact". The socialist leader told reporters that if he were elected on May 6, he would immediately send a letter to EU leaders to propose a new agreement that would include a financial transactions tax and so-called eurobonds, or debt issued by the eurozone collectively.
Posted by: tipper || 04/25/2012 16:00 || Comments || Link || E-Mail|| [333 views] Top|| File under:
Soros - the EU Sky is Falling (Again - or Still)
The eurozone is in danger of collapsing in a manner similar to the old Soviet Union, which fell apart amid a crumbling economy that led to social upheaval, says billionaire financier George Soros. "Europe is similar to the Soviet Union in the way that the euro crisis has the potential of destroying, undermining the European Union," Soros said at a debate on public policy in Budapest, according to The Wall Street Journal.

"With the profound social, economic and moral crisis that Europe is in, we can see a similar process of disintegration."


So how can he a) facilitate the collapse and b) profit by it?


Soros has made similar calls in the past, including recently in Denmark. "I'm afraid that the euro crisis is getting worse. It's not over yet, and it is going in the wrong direction," Soros said recently, according to Reuters.


Maybe if he is quoted often enough, it will come to pass, and he'll get even richer.


"The euro is undermining the political cohesion of the European Union, and if it continues like that could even destroy the European Union," Soros said.

Soros recently called on Germany to do more to fight the crisis, according to an interview published in the weekly newspaper Welt am Sonntag. "The Germans should decide if they want the euro or not. If so, they have to carry out financial transfers. If not, they should leave the eurozone," Soros told the weekly, as picked up by the AFP newswire.

If Germany chooses to ditch the eurozone, Soros warns, the country's exports would suffer as the "new German currency would find itself at a high value."


Leaves you longing for the good old days, eh, George?
Posted by: Bobby || 04/25/2012 10:01 || Comments || Link || E-Mail|| [349 views] Top|| File under:
Home Front: Culture Wars
Our education tax dollars at work
When his 10-year-old son, Akian, started getting into trouble at school, Stuart Chaifetz was stunned. The notes from Horace Mann Elementary School in Cherry Hill, N.J., said that Akian, who has autism, was having violent outbursts and hitting his teacher and his aide -- behavior that the boy had never exhibited before.

"I could not understand why this was happening," Chaifetz, a 44-year-old animal rights activist in New Jersey, wrote on his website. "I had never witnessed Akian hit anyone, nor could I dream of him lashing out as had been described to me."

In October 2011, he met with Akian's teachers and school therapists. A behaviorist was called in, but during several classroom visits he didn't see Akian become violent. "He tried to create a scenario that would push Akian so far that he would lash out," Chaifetz explained. "And Akian did not."

"If Akian was pushed and didn't do anything, what was setting him off?" his dad wondered. After six months of meetings yielded no answers, he decided that he needed to know what was happening in his son's class. Like Akian, all of the other kids in his class also have autism, and complications from the disorder prevent them from being able to communicate to their parents about what goes on in the classroom.

"The morning of February 17, I put a wire on my son, and I sent him to school," Chaifetz says in a video he created to showcase the audio clips. "What I heard on that audio was so disgusting, vile, and just an absolute disrespect and bullying of my son, that happened not by other children, but by his teacher, and the aides -- the people who were supposed to protect him. They were literally making my son's life a living hell."

The recordings are raw and intense. Angry adults yell at kids to "shut up," "shut your mouth," and "knock it off." Adults have inappropriate personal conversations in front of the children, discussing how drunk they were the night before, complaining about their husbands, and talking in detail about adult issues. More than once, an adult goads Akian to the point of tears -- and then laughs at him.

"Go ahead and scream," one adult hisses menacingly at Akian. "Because guess what? You're going to get nothing... until your mouth is shut."

And later: "Oh, Akian, you are a bastard."

"The six and a half hours of audio I had proved that my son wasn't hitting the teacher because there was something wrong with him -- he was lashing out because he was being mocked, mistreated and humiliated," Chaifetz writes on his website, No More Teacher/Bully. "His outbursts were his way of expressing that he was being emotionally hurt at school."

Chaifetz gave the entire six-and-a-half-hour recording to the Cherry Hill School district. One aide, Jodi Sgouros, was fired. Another aide and the teacher, whom the Collingswood Patch identifies as Kelly Altenburg, were reassigned but not fired.


Oh, the lucky kid who gets him as a teacher now...


"I don't know why the teacher wasn't fired," Chaifetz writes on his blog. "Maybe the District had no choice; perhaps tenure or HR regulations did not permit them to do so. I know that they were sincere and shocked when they found out what happened. I am willing to give them the benefit of the doubt in this."

On Tuesday, officials at the Horace Mann School in Cherry Hill, New Jersey, directed calls from Yahoo! Shine to the Cherry Hill School District's offices; a call to a spokesperson there was not immediately returned. Cherry Hill Public School District spokesperson Susan Bastnagel told the Collingswood Patch on Tuesday only that the incident is "an internal personnel matter that the district took seriously and handled appropriately."

Chaifetz disagrees, and has started a Facebook page and launched a petition at Change.org calling for the teacher's dismissal. He's already gathered nearly 18,500 signatures. "No one who treats children like that, who calls them vicious names, who humiliates them, who batters them verbally, deserves to be a teacher," Chaifetz says in the video.

"How is it possible that teachers and staff can do these things, and you have evidence -- not just accusations, but evidence -- and they're still teaching?" he said in an interview with Babble.com. To me, that's the bigger outrage here. How many times has this happened before? How many times will it happen again if I remain quiet?"

For his part, Chaifetz says that what he really wants from the teacher and aides involved is a public apology and a willingness to take responsibility for their actions.

"I want an apology, not for me, but so one day I can play this video back for my son and say Akian, you didn't deserve anything that happened to you," he says in the video. "I'm not going to sue anybody. I'm not going to file a lawsuit. It's not about money. It's about dignity. This is to reclaim my son's dignity."
Posted by: Korora || 04/25/2012 14:54 || Comments || Link || E-Mail|| [321 views] Top|| File under:
The Righthaven Experiment: A Journalist Wonders If a Copyright Troll Was Right to Sue Him
Really long piece, much more at the link. Excerpted according to Fair Use doctrine.


But Robert Levine, author of Free Ride: How Digital Parasites Are Destroying the Culture Business, and How the Culture Business Can Fight Back, says he believes that Righthaven messed up "a lot of stuff, including the basic idea of giving small players a mechanism to enforce their rights."

What are perceived as Righthaven's failings can be put into two categories: a disregard for the notion of fair use and its own lack of standing.

Fair use is the legal doctrine that holds that people should be permitted to make use of copyrighted material so long as they limit themselves to using only what is necessary to their message. Even copyright holders believe that this kind of sampling adds to the progress of culture or our understanding of society without harming the market for their work.

Indeed, Righthaven seemed to have been caught off guard when judges wouldn't fault bloggers for reposting photographs or quoting articles. In one of the most famous Righthaven cases, a federal judge found that Vietnam veteran Wayne Hoehn, who had posted all 19 paragraphs of a Las Vegas Review-Journal editorial, was within his fair use right to do so.

The issue is one of the main reasons why Randazza decided to take on the company. "It irritated me that the company filed all those cases without any regard to fair use," he says.

Righthaven's inability to anticipate and prevail on these fair use challenges has alarmed some trade groups in the content industry, including the RIAA and the Association of American Publishers, which filed an amicus brief last December at the 9th U.S. Circuit Court of Appeals at San Francisco in the Hoehn case. They argued that Righthaven lacked standing to pursue its copyright claims and shouldn't be allowed to usher in "sweeping fair use pronouncements" that would imperil real copyright owners.

That leads to Righthaven's second failing, which doesn't get quite so under the skin of its critics but is equally significant.

The idea that Righthaven lacked standing derives from successful challenges at the district court level to the way it was assigned copyrights by its media partners in the first place. One judge ruled that only plaintiffs who have actual control over copyrights can sue. Righthaven was merely given the right to sue in its "strategic alliance agreement" with Stephens Media, and the judge said that wasn't enough.

No topic arouses more anger from Gibson than this particular decision. He thinks it was a flawed one, emanating from a judge who was influenced by "personally vicious, unfounded, disreputable attacks" on Righthaven.


Poor baby. A judge sympathizing with the little guy, no wonder he hated it.


Critics like Dunlap aren't so sure. "If Righthaven had filed [its cases] in the name of the rights-holder like Stephens Media, then I don't think their cases would have been dismissed," he says. "I'm not sure why they didn't."

Gibson could have easily represented Stephens Media as its outside counsel. Instead, he chose to step outside the lawyer's typical role and create a shell company whose sole purpose was to sue. Why?


Money, plus the frisson of pleasure from forcing little people to submit. Lawyers dig that.




Bullies dig that, some of whom are drawn to the law. Others go into government, or community organizing.

And sometimes you hit the trifecta and become President...
Posted by: gromky || 04/25/2012 00:00 || Comments || Link || E-Mail|| [313 views] Top|| File under:
India-Pakistan
Woman decries daughter's forced marriage
[Dawn]
A woman of Lassain Nawab area on Monday complained of her 15-year-old daughter's forced marriage and blamed her misery on a local jirga.

Accompanied by husband, Hameeda Bibi told

news hound

s here that Mohammad Naveed and Mohammad Hanif entered her house on the night of March 5 for theft but she woke up and managed to lock Naveed inside a room while Hanif

decamped

.

She said she later went to a nearby seminary whose

holy man

, Qari Mushtaq, called a jirga to decide the fate of the 'thief'.

"Instead of punishing Naveed, the jirga declared my 15-year-old daughter perverted and decreed that the two should marry and that Naveed's sister marry my daughter's fiancé," she said.

The woman said she, her husband and daughter protested against the decree but the next morning, the two marriages took place 'at gunpoint'.

She alleged that when the family contacted local

cop shoppe

house officer Shad Mohammad Khan for help, he

jugged

her husband and freed him after taking Rs30,000 bribe.She alleged that the SHO supported the jirga and its decisions, and appealed to Prime Minister Yousaf Raza Gilani and Chief Justice Iftikhar Mohammad Chaudhry to ensure early dispensation of justice to her.

When contacted, SHO Shad denied the bribery and illegal detention charges.

District police officer of Mansehra
...
a city and an eponymous district in eastern Khyber-Pakthunwa, nestled snug up against Pak Kashmir, with Kohistan and Diamir to the north and Abbottabad to the south...
Ijaz Ahmad Khan told Dawn that he had formed a committee headed by DSP Habibullah Khan to investigate the charges.

Posted by: Fred || 04/25/2012 00:00 || Comments || Link || E-Mail|| [296 views] Top|| File under: Govt of Pakistan
Cleanse Lyari of criminal elements before elections, orders Zardari
[Dawn] President
Asif Ali President Ten Percent Zardari


... sticky-fingered husband of the late Benazir Bhutto ...


has ordered the Sindh Government to cleanse Bloody Karachi's


...formerly the capital of Pakistain, now merely its most important port and financial center. It may be the largest city in the world, with a population of 18 million, most of whom hate each other and many of whom are armed and dangerous...


Lyari


...one of the eighteen constituent towns of the city of Karachi. It is the smallest town by area in the city but also the most densely populated. Lyari has few schools, substandard hospitals, a poor water system, limited infrastructure, and broken roads. It is a stronghold of ruling Pakistan Peoples Party. Ubiquitous gang activity and a thriving narcotics industry make Lyari one of the most disturbed places in Karachi, which is really saying a lot....


area of criminal elements before the commencement of general elections, DawnNews reported.

A meeting on development projects and the law and order situation in Lyari was chaired by President Zardari at Bilawal House here on Tuesday. The session was attended by the Chief Minister Sindh as well as several members of the national and provincial assemblies belonging to Lyari.

Zardari said that the people who believed they could "conquer" Lyari were "immature".

The people of Lyari are dedicated workers of the Pakistain People's Party (PPP), he said, ordering more paramilitary check-posts to be set up in order to curb violence in the area.

Earlier, Chief Minister Sindh Qaim Ali Shah briefed the president on the law and order situation.

Posted by: Fred || 04/25/2012 00:00 || Comments || Link || E-Mail|| [316 views] Top|| File under: Govt of Pakistan
Who's in the News
29
[untagged]
6
Govt of Pakistan
3
Govt of Syria
3
Arab Spring
2
al-Qaeda in Arabia
1
Fatah al-Islam
1
Thai Insurgency
1
Govt of Sudan
1
Govt of Iran
1
al-Shabaab
1
al-Qaeda in Pakistan
1
Hezbollah
1
Commies
Bookmark
E-Mail Me
The Classics
The O Club
Rantburg Store
Comments Spam
The Bloids
The Never-ending Story
Thugburg
RSS Links
Gulf War I
The Way We Were
Bio
Merry-Go-Blog
Hair Through the Ages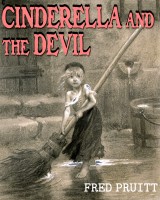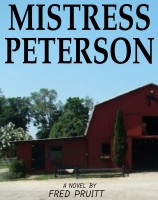 On Sale now!


A multi-volume chronology and reference guide set detailing three years of the Mexican Drug War between 2010 and 2012.

Rantburg.com and borderlandbeat.com correspondent and author Chris Covert presents his first non-fiction work detailing the drug and gang related violence in Mexico.

Chris gives us Mexican press dispatches of drug and gang war violence over three years, presented in a multi volume set intended to chronicle the death, violence and mayhem which has dominated Mexico for six years.
Click here for more information


Meet the Mods
In no particular order...


Steve White
Seafarious
Pappy
lotp
Scooter McGruder
john frum
tu3031
badanov
sherry
ryuge
GolfBravoUSMC
Bright Pebbles
trailing wife
Gloria
Fred
Besoeker
Glenmore
Frank G
3dc
Skidmark
Alaska Paul



Better than the average link...



Rantburg was assembled from recycled algorithms in the United States of America. No trees were destroyed in the production of this weblog. We did hurt some, though. Sorry.
54.224.91.246