-Signs, Portents, and the Weather-
Peter Gleick Admits to Deception in Obtaining Heartland Climate Files


Peter H. Gleick, a water and climate analyst who has been studying aspects of global warming for more than two decades, in recent years became an aggressive critic of organizations and individuals casting doubt on the seriousness of greenhouse-driven climate change. He used blogs, congressional testimony, group letters and other means to make his case.

Now, Gleick has admitted to an act that leaves his reputation in ruins and threatens to undercut the cause he spent so much time pursuing. His summary, just published on his blog at Huffington Post, speaks for itself. You can read his short statement below with a couple of thoughts from me:

The Origin of the Heartland Documents

Peter Gleick

Since the release in mid-February of a series of documents related to the internal strategy of the Heartland Institute to cast doubt on climate science, there has been extensive speculation about the origin of the documents and intense discussion about what they reveal. Given the need for reliance on facts in the public climate debate, I am issuing the following statement.

At the beginning of 2012, I received an anonymous document in the mail describing what appeared to be details of the Heartland Institute's climate program strategy. It contained information about their funders and the Institute's apparent efforts to muddy public understanding about climate science and policy. I do not know the source of that original document but assumed it was sent to me because of my past exchanges with Heartland and because I was named in it.

Given the potential impact however, I attempted to confirm the accuracy of the information in this document. In an effort to do so, and in a serious lapse of my own and professional judgment and ethics, I solicited and received additional materials directly from the Heartland Institute under someone else's name. The materials the Heartland Institute sent to me confirmed many of the facts in the original document, including especially their 2012 fundraising strategy and budget. I forwarded, anonymously, the documents I had received to a set of journalists and experts working on climate issues. I can explicitly confirm, as can the Heartland Institute, that the documents they emailed to me are identical to the documents that have been made public. I made no changes or alterations of any kind to any of the Heartland Institute documents or to the original anonymous communication.

I will not comment on the substance or implications of the materials; others have and are doing so. I only note that the scientific understanding of the reality and risks of climate change is strong, compelling, and increasingly disturbing, and a rational public debate is desperately needed. My judgment was blinded by my frustration with the ongoing efforts — often anonymous, well-funded, and coordinated — to attack climate science and scientists and prevent this debate, and by the lack of transparency of the organizations involved. Nevertheless I deeply regret my own actions in this case. I offer my personal apologies to all those affected.


The Heartland Institute had already signaled that it plans to seek charges and civil action against the person who extracted its documents under a false identity. Foreshadowing today's events, on Friday, Ross Kaminsky, a senior fellow and former board member at Heartland, posted a piece on the American Spectator site naming Gleick as an "obvious suspect." Now they have their man.

I won't speculate on how the legal aspects of this story might play out.

Another question, of course, is who wrote the climate strategy document that Gleick now says was mailed to him. His admitted acts of deception in acquiring the cache of authentic Heartland documents surely will sustain suspicion that he created the summary, which Heartland's leadership insists is fake.

One way or the other, Gleick's use of deception in pursuit of his cause after years of calling out climate deception has destroyed his credibility and harmed others. (Some of the released documents contain information about Heartland employees that has no bearing on the climate fight.) That is his personal tragedy and shame (and I'm sure devastating for his colleagues, friends and family).

The broader tragedy is that his decision to go to such extremes in his fight with Heartland has greatly set back any prospects of the country having the "rational public debate" that he wrote — correctly — is so desperately needed.

Posted by: Beavis || 02/21/2012 09:51 || Comments || Link || E-Mail|| [268 views] Top|| File under:
-Obits-
Couch surfing claims life of 22-year-old Franßois Hallée
A youthful weekend stunt gone tragically wrong resulted in three criminal charges Monday against a 21-year-old Quebec man.


"Into the paddy wagon avec vous!"


Alex Labbé was accused of causing the death of his friend in a so-called couch-surfing accident.


"Here lies François Hallée, taken from us at a tender age in a tragic furniture accident..."


On a snowy night


"It was a dark and snowy night..."


in the Quebec village of St-Benjamin,


"... all was quiet in the peaceful Quebec village of St-Benjamin..."


Labbé was allegedly driving a vehicle


"Suddenly there was the roar of an engine!"


that dragged a sofa


"From out of nowhere came a couch!"


carrying two of his friends


That'd be François and Jean-Pierre...


last Saturday.


That's the most riotous night of the week in the peaceful little Quebec village of St-Benjamin. It's specifically reserved for riot and license on the civic calendar...


A vehicle travelling in the opposite direction


"Look out!"


smashed into the rolling sofa,


[SMASH!]


killing one of its passengers, 22-year-old Franßois Hallée.


[THUMP!] "Aaaiiieee!" [rattle]


Labbe had already been charged with hit and run causing death and dangerous driving causing death. On Monday, prosecutors laid a third charge of criminal negligence causing death.
Posted by: Besoeker || 02/21/2012 09:40 || Comments || Link || E-Mail|| [318 views] Top|| File under:
"Obi-Wan never told you what happened to your father."
Jean-Marie Loret, who died in 1985 aged 67, never met his father, but went on to fight Nazi forces during the Second World War.

His extraordinary story has now been backed up by a range of compelling evidence, both in France and in Germany, which is published in the latest edition of Paris's Le Point magazine.



Adolf Hitler, who attempted to follow in the steps of Haman son of Hammedatha, and wound up just as screwed in consequence,

is said to have had an affair with Mr Loret's mother, Charlotte Lobjoie, 16, as he took a break from the trenches in June 1917.

Although he was fighting the French near Seboncourt, in the northern Picardy region, Hitler made his way to Fournes-in-Weppe, a small town west of Lille, for regular leave.

There he met Miss Lobjoie, who later told their son: "One day I was cutting hay with other women, when we saw a German soldier on the other side of the street.

"He had a sketch pad and seemed to be drawing. All the women found this interesting, and were curious to know what he was drawing.

"I was designated to approach him."

The pair started a brief relationship, which resulted in the birth of Jean-Marie, who was born in March 1918 after being conceived during a 'tipsy' evening in June 1917.

Miss Lobjoie later told Jean-Marie: "When your father was around, which was very rarely, he liked to take me for walks in the countryside.

"But these walks usually ended badly. In fact, your father, inspired by nature, launched into speeches which I did not really understand.


"What the H-e-double-thistle-feeders did he mean by 'I shall make a liar of God'?


"He did not speak French, but solely ranted in German, talking to an imaginary audience. Even if I spoke German I would not be able to follow him, as the histories of Prussia, Austria and Bavaria where not familiar to me at all, far from it.

"My reaction used to anger your father so much that I did not show any reaction."

Jean-Marie was, like thousands of other French children with German soldier fathers, badly treated by his peers at school.

He was referred to as 'the son of the Bosh', and often had fights as he tried to defend his father, who had by now disappeared over the border back to Germany.

Miss Lobjoie, meanwhile, refused to discuss Jean-Marie's father, and ended up giving her only son away for adoption in the 1930s to a family called Loret.

His real father would not recognise Jean-Marie, but continued to stay in contact with Miss Lobjoie.

Incredibly, Mr Loret went on to fight the Germans in 1939, defending the Maginot Line before it was bypassed during the Nazi invasion which resulted in France being occupied from 1940 until 1944.

Mr Loret even joined the French Resistance, and was given the codename 'Clement'.

Just before her death in the early 1950s, Miss Lobjoie finally told Jean-Marie that his father was arguably the most infamous dictator in human history.
Mr Loret said: "In order not to get depressed, I worked non-stop, never took a holiday, and had no hobbies. For twenty years I didn't even go to the cinema."


Sounds like a support group founded by Luke Skywalker, Atrus son of Gehn, and Tora Ziyal could have helped.



Mr Loret recently began investigating his past in great detail, employing scientists to prove that he has the same blood type as Hitler, and that they even have similar handwriting.

Photographs of the two also reveal an astonishing resemblance.

Other elements which corroborate the story are official Wehrmacht, or German Army, papers which show that officers brought envelopes of cash to Miss Lobjoie during the Second World War.

When Miss Lobjoie died, Mr Loret also found paintings in her attic which were signed by Hitler, who was an accomplished artist.

In Germany, meanwhile, a picture of a woman painted by Hitler looked exactly like Miss Lobjoie.

Francois Gibault, Mr Loret's Paris lawyer, said: "He first came to see me in 1979, but was a bit lost and did not know whether he wanted to be publicly recognised as Hitler's son, or to erase all that completely.

"He had the feelings of many illegitimate children: the desire to find a past, however heavy, but also the fear of returning to the old routine.

"I talked with him a lot, playing the role of psychologist rather than lawyer."

Mr Gibault said that Mr Loret's own children might now be in a position to claim royalties from Mein Kampf ('My Struggle'), Hitler's famous book which has sold millions of copies around the world.
I'd feel très sale if I collected royalties from the likes of that.
Mr Loret wrote a book called 'Your Father's Name Was Hitler' in 1981, and it is now set to be re-published with all the new evidence.

Hitler, who was born in an Austrian village, frequently spoke of his love for France, and especially for Paris.

In December 1940, he paid an emotional visit to the capital city, where he was pictured saluting Napoleon's tomb in front of his bemused generals.


He even chose the anniversary of Boney's invasion of Russia to start his own. Therefore, his forces, too, faced General Winter.


More intriguingly still, Hitler transferred from Vienna part of the remains of Napoleon II, Napoleon Bonaparte's son with Marie Louise of Austria.

Hitler often enthused about the greatness of Napoleon, saying that he wanted to have as big an impact on history as the Frenchman.

Although he never officially had any sons or daughters of his own, Hitler often spoke of his love of children despite sending many to the gas chambers and animals.

He married his mistress, Eva Braun, as the Red Army shelled his bunker in Berlin, in 1945, and committed suicide shortly afterwards.


And may the Lord have mercy on his soul.


Continued on Page 49
Posted by: Korora || 02/21/2012 08:52 || Comments || Link || E-Mail|| [301 views] Top|| File under:
Caucasus/Russia/Central Asia
Putin says Russia needs strong military
MOSCOW: Russia needs to modernize its military arsenals to deter China others from grabbing its resources, Russia's Prime Minister Vladimir Putin said in article published Monday.

Putin, who is running to reclaim presidency in March 4 election, laid out his vision of military modernization in an article published Monday in the government daily Rossiyskaya Gazeta.

"Amid global economic upheavals and other shocks there always is a temptation to solve one's problems by using force to apply pressure," Putin wrote. "It's not accidental that even today we can hear voices saying that soon the issue of national sovereignty not applying to resources of global significance would "objectively" emerge."

Putin in his article didn't name any specific nation eyeing Russian mineral riches, but in the past he had repeatedly accused the United States of trying to weaken Russia in order to sideline a rival.

"We mustn't tempt anyone with our weakness," Putin said.

Putin said that the government plans spending about 23 trillion rubles (about $770 billion dollars) over the next decade to purchase more than 400 intercontinental ballistic missiles, more than 600 combat aircraft, dozens of submarines and other navy vessels and thousands of armored vehicles.


So the U.S. plans to cut its nuclear arsenal by up to 80 percent while Russia builds 400 new ICBMs. Smart, Mr. Obama, real smart...

He said that Russia will respond to the planned US missile defense by developing weapons capable of penetrating it, adding that "there can't be too much patriotism" on the issue.

Putin said in the article that Russia also needs to look 30-50 years ahead to foresee threats posed by prospective new weapons technologies. While a nuclear conflict looks unlikely, scientific progress leads to the emergence of new weapons that could change the character of war, Putin said. He specifically referred to precision long-range non-nuclear weapons, saying they emerge as key instrument of modern warfare.

While Putin on Monday stopped short of naming any nation developing the technology, Russia has long voiced concern with US plans to re-equip some of its long-range nuclear missiles with conventional warheads.

Experts have warned that the obsolete equipment and aging workforce at Russian defense plants put a challenge to the ambitious weapons modernization program.

Putin said the government would need to focus on modernizing weapons-making plants, promising to encourage private investments in arms production.
Posted by: Steve White || 02/21/2012 00:00 || Comments || Link || E-Mail|| [284 views] Top|| File under:
Britain
Europe needs more migration to boost growth, says David Cameron and allies
In a joint letter with 11 other conservative leaders, the Prime Minister urges greater "labour mobility" within the European Union to help people move abroad to places with the best job opportunities.

Mr Cameron has claimed that mass immigration in Britain has led to "discomfort" and promised voters that he will bring immigration down to the "tens of thousands".

Hundreds of thousands of migrant workers from Eastern Europe have settled in Britain since countries such as Poland joined the European Union.

However, Mr Cameron is now leading a coalition of countries claiming that Europe should have a "more integrated open labour market".

The European leaders, including the prime ministers of Italy, Ireland, the Czech Republic, Slovakia and Latvia, want migrants to settle where there are jobs amid high unemployment rates across the continent.

Posted by: lotp || 02/21/2012 00:00 || Comments || Link || E-Mail|| [264 views] Top|| File under:
Border scandal: 500,000 passengers allowed to enter Britain without checks
More than 500,000 people were allowed into Britain unchecked due to the repeated suspension of vital checks, opening up an "unacceptable" breach in the country's defences against terrorists and criminals, an official investigation has found.

At times immigration staff acted potentially illegally by relaxing the supervision of travellers entering this country at least 15,000 times in the last five years, John Vine, the independent inspector of the Border Agency, found.


This was the Labour plan to hold power for a long time, by opening the doors and bringing in many new immigrants who would be grateful and vote for them.

Such was the confusion and mismanagement uncovered that Mr Vine raised concerns about security during the London Olympics.

His report, published yesterday afternoon, left Theresa May, the Home Secretary, facing fresh questions about her grip on border security and the Coalition's failure to get a grip on problems she claimed had began under Labour.

Labour accused her of "hiding from her responsibilities" by blaming her staff after figures showed the number of times that restrictions were relaxed increased significantly after the Coalition came to power in May 2010.


The staff being a lot of Labour hold-overs, I'm guessing...

Mr Vine last night said that ministers, senior officials and border staff must all share the blame for potential security breaches.

The 84-page report paints a picture of confusion, mismanagement and miscommunication.

"Overall, I found poor communication, poor managerial oversight and a lack of clarity about roles and responsibilities," he concluded.

Mrs May responded to the report by announcing that the UK Border Force would be split off from the UK Border Agency and made directly accountable to ministers. She also told MPs that the problems began under Labour.

"There is no getting away from the fact that UKBA, of which the Border Force is part, has been a troubled organisation since it was founded in 2008," she said.

However, Mr Vine's report suggested that relaxations of border checks have been more frequent and widespread under the Coalition.
Posted by: lotp || 02/21/2012 00:00 || Comments || Link || E-Mail|| [290 views] Top|| File under:
Caribbean-Latin America
Chavez faces uprising at the ballot box
On Feb. 12, Henrique Capriles Radonski, a 39-year-old Venezuelan state governor, won a primary election to become the opposition's candidate against Hugo Chavez in October's presidential election. He won 1.8 million of an astonishing 3 million votes — double the turnout predicted by most analysts.

The next day, Capriles, a devout Catholic, was greeted by a commentary on the government-run Web site of Venezuelan National Radio titled "The Enemy Is Zionism." Capriles, it explained, is the descendant of Jews. (In fact, his grandmother was a Holocaust survivor who emigrated from Poland to Venezuela.)

Thus began the latest — and what will surely be the ugliest — political campaign by Chavez, a ruler who has served as a friend in need to Moammar Gaddafi, Bashar al-Assad and Mahmoud Ahmadinejad — and who now is facing his own homegrown democratic uprising.

Posted by: Pappy || 02/21/2012 00:00 || Comments || Link || E-Mail|| [273 views] Top|| File under:
India-Pakistan
Armed clash between tribes leaves many injured
KARACHI: Armed clash between two tribes over a piece of land in Bin Qasim, on Monday left over half a dozen people including two women injured, giving Bin Qasim police who controlled the situation in almost an hour, a tough time.

SHO Hazoor Bux Solangi said the two groups of Bugti tribe in Behram Bugti Goth of Bin Qasim town had a longstanding dispute over a piece of land and both sides claimed its ownership. The situation turned ugly when one of the groups deployed its

gunnies

on a particular piece of land and it was taken as a forceful attempt to encroach by its rivals. He further said men from both sides went into a heated debate that led to a scuffle.

In the meantime, someone fired shots in the air, which sparked panic at both sides, and they started shooting at each other, he added. Luckily, only one man received a bullet and all others

were maimed

by stones and batons lash. SHO Solangi said both sides denied firing first and blamed the other side for triggering the armed clash. The police claimed to have

jugged

a total of eleven suspects from both sides and recovered two TT pistols.

An official informed that the man

maimed

by bullet has been identified as Amanullah. Police shifted all injured to Jinnah Postgraduate Medical Centre for medical treatment whereas case could not be registered till filing of this report.
Posted by: trailing wife || 02/21/2012 00:00 || Comments || Link || E-Mail|| [270 views] Top|| File under:
Gas pipeline blown up in Dera Bugti
QUETTA: Unidentified persons blew up an 8-inch diameter gas pipeline in the Pirkoh area of Dera Bugti on Monday. According to official sources, an

bomb

was attached to gas pipeline, which was later detonated. As a result, gas supply from well No15 to purification plant was suspended. A heavy contingent of security forces reached the spot and cordoned off the area. Repair to damaged pipeline was started soon after the incident. A manhunt to arrest the culprits has been launched in the area.


A foreshadowing of the fun and games to come, should the pipeline from Iran actually be built.
Posted by: trailing wife || 02/21/2012 00:00 || Comments || Link || E-Mail|| [274 views] Top|| File under:
-Signs, Portents, and the Weather-
Mt Fuji : signs of volcanic unrest reported
Reports are appearing about unrest and signs of a possible awakening of Mt Fuji volcano in Japan. According to a report which includes an unclear photo of the area, a row of new craters, the largest 50 m in diameter, has appeared on the eastern flank of the volcano at 2200 m elevation. Steam was observed erupting from these vents.

The observation joins other signs suggesting a gradual reawakening: A swarm of earthquakes including 4 of magnitude 5 have occurred northeast of Mt Fuji on and after 28 January. An earlier 6.4M quake occurred under the volcano on 15 March 2011. The report also mentions increased activity from a fumarole vent at 1500 m elevation and hot spring areas at the eastern flank observed since 2003.

These locations seem to be aligned geographically, and are probably connected. Dr. Masaaki Kimura of Ryukyu University is quoted to admit that there is an increased risk of and eruption on the eastern flank and that the status of the volcano should be closely monitored.
Posted by: Beavis || 02/21/2012 00:00 || Comments || Link || E-Mail|| [271 views] Top|| File under:
Who's in the News
65
[untagged]
1
Muslim Brotherhood
Bookmark
E-Mail Me
The Classics
The O Club
Rantburg Store
Comments Spam
The Bloids
The Never-ending Story
Thugburg
RSS Links
Gulf War I
The Way We Were
Bio
Merry-Go-Blog
Hair Through the Ages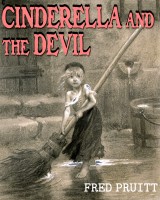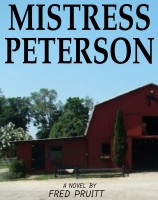 On Sale now!


A multi-volume chronology and reference guide set detailing three years of the Mexican Drug War between 2010 and 2012.

Rantburg.com and borderlandbeat.com correspondent and author Chris Covert presents his first non-fiction work detailing the drug and gang related violence in Mexico.

Chris gives us Mexican press dispatches of drug and gang war violence over three years, presented in a multi volume set intended to chronicle the death, violence and mayhem which has dominated Mexico for six years.
Click here for more information


Meet the Mods
In no particular order...


Steve White
Seafarious
Pappy
lotp
Scooter McGruder
john frum
tu3031
badanov
sherry
ryuge
GolfBravoUSMC
Bright Pebbles
trailing wife
Gloria
Fred
Besoeker
Glenmore
Frank G
3dc
Skidmark
Alaska Paul



Better than the average link...



Rantburg was assembled from recycled algorithms in the United States of America. No trees were destroyed in the production of this weblog. We did hurt some, though. Sorry.
54.166.233.99