Afghanistan
17 Taliban Insurgents Killed in Kunduz Operation
At least 17 Taliban insurgents were killed in military operations in northern Kunduz province, local officials said on Thursday.

The operations were launched in Ali Abad district of the province after Taliban insurgents attacked military outposts on Wednesday and clashed with security forces, a provincial security official, Mohammad Masoum Safi said.

"Two senior commanders of the Taliban Mawlawi Neyazi and Mawlawi Abdul Hai are among the dead," he said.

However, he did not provide more details about the clashes.
Posted by: badanov || 02/06/2016 00:00 || Comments || Link || E-Mail|| [151 views] Top|| File under: Taliban
Africa Horn
Three Killed in Somalia Car Bomb Targeting Airport Official
[ALMANAR.LB] Three people were killed Friday in a

boom-mobile

targeting an airport official in Somalia's capital, police said, as

Sherlocks

probe an airplane blast experts fear was also a bomb.

"An airport security official was targeted but he survived the attack, three other people including a woman were killed in the blast," police official Ali Dahir told AFP.

The man believed to have been targeted had just left the vehicle to go into a chemist shop.

"A man got out of the car and entered a pharmacy, but before he returned a huge blast

destroyed

the car. I saw several people burned," said Aded Mohammed, who was near the

kaboom

.

No group has

grabbed credit

for the

boom-mobile

, but Somalia's Al-Qaeda-affiliated Shabaab

bully boyz

have carried out a raft of similar attacks in the past.

The

boom-mobile

follows a blast on a commercial airliner that ripped a hole in its fuselage, 15 minutes after take-off from Mogadishu on Tuesday.

It is unclear whether the two blasts were in any way related, but security has been boosted around the already heavily fortified airport.

Posted by: Fred || 02/06/2016 00:00 || Comments || Link || E-Mail|| [216 views] Top|| File under: al-Shabaab
Shebab Militants Seize Somali Port
[ALMANAR.LB] Somalia's Shabaab

faceless myrmidons

retook their former stronghold of Merka on Friday from African Union


...a union consisting of 53 African states, most run by dictators of one flavor or another. The only all-African state not in the AU is Morocco. Established in 2002, the AU is the successor to the Organisation of African Unity (OAU), which was even less successful...


troops who pulled out of the port they had held for three-and-a-half years, the governor said.

The loss of Merka, the regional state capital of Lower Shabelle, is one of the biggest setbacks for the AU force in its nearly decade-long battle against the Shabaab.

"The AU troops pulled out of the town and Shabaab bandidos

faceless myrmidons

entered -- and have secured control without fighting," Ibrahim Adam, governor of the Lower Shabelle region told

news hound

s.

The historic port, some 100 kilometers (60 miles) south of the capital Mogadishu, was captured in August 2012 by African Union troops.

It is one of the first major towns the Shabaab have seized back and it gives them access to a sea port again.

There was no immediate response from AMISOM or government officials.

Residents confirmed the takeover, saying heavily armed Shabaab fighters swept into the town with

holy warrior

black flags, before addressing residents.

"AMISOM forces moved out at midday and the local administration and all other Somali security forces left a few minutes later - and then heavily armed Shabaab bandidos

faceless myrmidons

entered the town," said Ibrahim Mumin, a local.

"They have been addressing residents at the district headquarters."

The Shabaab are fighting to overthrow the internationally-backed government in Mogadishu, which is protected by 22,000 AU troops.

The

faceless myrmidons

have lost ground since being routed from Mogadishu in 2011 but continue to stage regular shooting and

suicide kaboom

s, and in recent months staged a series of brazen raids on AU bases.

Posted by: Fred || 02/06/2016 00:00 || Comments || Link || E-Mail|| [156 views] Top|| File under: al-Shabaab
Africa North
Militants Attack UN Camp in Mali's Timbuktu
[ALMANAR.LB] Suspected terrorists attacked on Friday a UN military camp in the fabled city of Timbuktu in Mali's restive north, wounding at least one peacekeeper, security sources said.

Shots were still being heard in the area, a source in the UN peacekeeping force in Mali (MINUSMA) told AFP, indicating hours-long fighting.

"Six to seven terrorists arrived very early in the morning at a MINUSMA camp in Timbuktu. They blew up their vehicle before attacking the camp with mortars," the source said.

"One peacekeeper from Niger was wounded." the source said, adding that the camp had recently been evacuated by blue helmets from Niger but some soldiers had remained there.

A Malian military source said Malian troops were "fighting to neutralize the terrorists."

Northern Mali fell under the control of Tuareg rebels and terrorist groups linked to Al-Qaeda in 2012.

Large swathes of Mali remain lawless however despite a June peace deal between the former Tuareg rebels and rival pro-government armed groups.

Posted by: Fred || 02/06/2016 00:00 || Comments || Link || E-Mail|| [169 views] Top|| File under: al-Qaeda in Arabia
Arabia
Yemen Army Takes Control of the Eastern Gate of Sana'a
Aden- Brig. Gen. Ahmed Asiri, Arab Coalition Spokesman and Consultant at the Saudi Defense Ministry, announced that the presence of pro-government forces in Sana'a is now an irrevocable reality. Brig. Asiri confirmed that Houthi militias are resorting to mine fields to hurdle the resistance and the Yemen's army advance in Sana'a.

Asiri's announcement came after both national Army and resistance forces, on Friday, took control over the Al-Farda Nahim camp believed to be the insurgents' "platoon312", east of Sana'a.

The camp was confiscated after 24 hours of a broad attack launched by pro- government forces for freeing the eastern door of the capital city from Houthi militia.

Sources told Asharq Al-Awsat that Houthi militia and supporters of the ousted Ali Abdullah Saleh have fled their camps in large numbers, after the attach by the Army forces and the resistance, leaving behind artillery and many wounded. The Arab coalition air-force pounded the zone during the past 48 hours. Anti- government forces were barricaded by pro-Yemen forces for two days before the launched attack.

On the other hand, Jalal Baleedi, leader of an al-Qaeda affiliated terrorist group controlling areas of the war-torn Yemen, referred to as al-Qaeda's "Dynamo", has been reported killed, on Friday, in a US drone strike.

Baleedi among a group of al-Qaeda terrorists were killed south of Yemen, in the Abyan Governorate.

Field developments show pro- government forces advancing in the Harad District, near the Saudi Arabian borders. Clashes against Houthi militia in Harad were brought about after a report on military support coming in from navy forces on the coasts of Midi. Army forces were capable of taking control over Midi towards the end of January.

Data indicats that clashes in Harad and Northern Yemen (Saudi Southern Borders) are an effort to successfully free the western coastal areas from insurgency.
Posted by: badanov || 02/06/2016 00:00 || Comments || Link || E-Mail|| [174 views] Top|| File under: Houthis
Militias Bomb the National Museum in Taiz
Houthi militias bombed the national museum in Taiz which resulted in all of its contents being burnt. In addition to this, all of its antiquities and rare manuscripts chronicling the history of Yemen and the governorate of Taiz have been reduced to ashes.

Houthi militias and forces loyal to the ousted president Ali Abdullah Saleh continued their violent and unrestrained bombing of residential neighbourhoods in Taiz. In addition to this, villages and sites occupied by pro-legitimacy forces in the Al-Ahyuq area which is west of Taiz were bombarded with Katyusha missiles.

Tens of Houthi militia and forces loyal to the ousted president Ali Abdullah Saleh were killed and wounded in coalition raids led by Saudi Arabia that targeted sites for storing the militia's weapons in different parts of the city of Taiz and its outskirts. These raids resulted in heavy losses of lives and materiel.

In light of the Houthi militia's refusal to adhere to the Security Council resolution 2216 which stipulates the release of prisoners and lifting the siege on the city of Taiz, activists from the city have resorted to initiatives to lift the siege there. A "convoy of conscience" was launched yesterday and participants will walk from the city of Tarbah carrying a large amount of humanitarian aid. Thousands of Taiz residents participated in the convoy and assembled in the municipal centre of Tarbah which is located 45 Km from Taiz.

The preparatory committee for the initiative held Houthi militias responsible "for the safety and security of the convoy or its violation and that of its participants directly or indirectly" due to the fact that the convoy will pass through the main road that extends from Tarbah to Taiz via Bir Basha. The organisation "Tadmeen Shabab" announced that humanitarian endeavours are ongoing and that aid is being distributed to the inhabitants of the city. It added that it had delivered 300,000 dialysis machines for patients with kidney failure at the Revolution General Hospital which funded the machines whilst the World Health Organization (WHO) paid for the cost of transportation and delivery.

The organisation's coordinator Bassam Al-Hakimi said in a press statement that "the organisation has made efforts with all parties to facilitate the entry of this quantity of medicinal aid to the hospital and that the quantity has been delivered to the artificial kidney centre at the hospital. This will contribute to the alleviation of pain for patients at the centre.
Posted by: badanov || 02/06/2016 00:00 || Comments || Link || E-Mail|| [331 views] Top|| File under: Houthis
Yemeni Army's Tochka Strikes Saudi-US Aggression Camp in Marib, Kills 104
[ALMANAR.LB] Units of the Yemeni army and Popular Committees fired Tochka-type ballistic missile at an assembly point of the Saudi-led coalition forces at Mass military camp in Marib.

104 aggression mercenaries were killed due to the rocket attack.

According to Yemeni sources, the targeted military camp enjoys a strategic location and represents the most important assembly point of the Saudi and pro-coalition forces against Yemen.

Moreover, Yemeni forces were able to repel a major Saudi attack in Medi area north of Hajja, under cover from warplanes and Apache helicopters.

Posted by: Fred || 02/06/2016 00:00 || Comments || Link || E-Mail|| [503 views] Top|| File under: Houthis
Europe
German intelligence: ISIS sending fighters disguised as refugees
[Wash Times] After the San Bernardino shootings, President Obama made much of Donald Trump's call for Syrians and other nationalities requesting refugee status and/or asylum in the United States to be prevented from entering the country until we are able to figure out a process to adequately figure out if they are terrorists or not.

Germany's domestic intelligence agency (BfV) said on Friday that Islamic State militants have slipped into Europe disguised as refugees, after the spy agency thwarted an ISIS attack in-country, reported Reuters.

The head of the agency, Hans-Georg Maassen, said, "Then we have repeatedly seen that terrorists ... have slipped in camouflaged or disguised as refugees. This is a fact that the security agencies are facing," Maassen told ZDF television.

"We are trying to recognize and identify whether there are still more IS fighters or terrorists from IS that have slipped in," he added.
Posted by: Besoeker || 02/06/2016 05:49 || Comments || Link || E-Mail|| [433 views] Top|| File under:
India-Pakistan
Terror bid foiled in Bajaur Agency
BAJAUR AGENCY: The Levis personnel on Friday foiled a major terror bid after they caught a truck containing explosives material in Bajaur Agency.

According to political agent, on a tip-off, the Levis conducted security checking in Torghandi area and seized a truck containing explosives. The political agent said that the explosives were to be used in terrorist attacks across the country including Bajaur Agency.

The Levis personnel have arrested two suspected persons including the driver and shifted them to undisclosed location for further investigations.
Posted by: badanov || 02/06/2016 00:00 || Comments || Link || E-Mail|| [216 views] Top|| File under:
Four killed, six injured in Kurram Agency
KURRAM AGENCY: As many as four persons were killed while six other were injured in a firing incident in tribal area of Khurram Agency.

According to police, armed persons forcibly entered into their relatives' house and started indiscriminate firing for unknown reasons killing four persons including two women and six persons were injured.

The injured were rushed to Khurram Agency Headquarter Hospital where the doctors stated that one injured person is in critical condition.

A guest was also injured in firing incident who was present at that time in the house. The identities of the injured and dead are kept secret. The political administration has started investigation into the incident and search operation is underway against the culprits.
Posted by: badanov || 02/06/2016 00:00 || Comments || Link || E-Mail|| [167 views] Top|| File under:
Three injured in blast near minister's house in D.I. Khan
DERA ISMAIL KHAN: Three people, including a constable, were injured in a bomb blast near the residence of Khyber Pakhtunkhwa's Excise and Revenue Minister Ali Amin Gandapur in the city on Friday.

According to police, a device fitted in a bicycle parked near the minister's residence exploded at about 7:30pm, causing injuries to three passers-by, policeman Kamran and Asim and Malik Shahid. They were taken to the District Headquarter Hospital Dera.

The boundary wall of the minister's residence and windowpanes of adjacent buildings were damaged. The house is located near the sessions court and police lines in the jurisdiction of Cantt Police Station.

Sources said that Mr Gandapur was in Peshawar at the time of the incident.

According to bomb disposal unit personnel, around four to five kilograms of explosives was used in the device.

The motive behind the attack has yet to be ascertained. No-one claimed responsibility for the attack till late night.

Published in Dawn, February 6th, 2016
Posted by: badanov || 02/06/2016 00:00 || Comments || Link || E-Mail|| [176 views] Top|| File under:
Kashmiris clash with troops after Friday prayers in Srinagar
SRINAGAR: Hundreds of Kashmiris protesting against Indian rule in occupied Kashmir clashed with government forces shortly after Friday prayers.

Holding aloft Pakistani flags, they chanted slogans like "we want freedom".

They also grimaced fiercely made faces rolled their eyes threw rocks at police and paramilitary personnel who responded by firing tear gas, police said. No one was immediately reported injured in the clashes.

The protest coincided with the observance in Pakistan and Azad Jammu and Kashmir of the Kashmir Solidarity Day, which is observed on Feb 5 every year to support the Kash­miris' right to self-determination. The UN Security Council Resolution 47, adopted in 1948, called for a vote among residents of Kashmir to determine the disputed Himalayan region's fate. But the resolution has never been implemented.
Posted by: badanov || 02/06/2016 00:00 || Comments || Link || E-Mail|| [275 views] Top|| File under:
Iraq
Baghdad Bomb and Bullet Bulletin: 10 die
[AlArabiya]. Iraqi officials say a string of roadside bombs and a shooting have left nine people dead and 33 wounded across the capital.

Thursday's violence comes one day after Iraqi authorities announced that construction had begun on a wall and trench around Baghdad to prevent militants and explosive-laden cars from entering the capital, where bombings and suicide attacks have been commonplace for over a decade.

Most attacks on Baghdad are linked to Sunni militants and tend to target members of the Shiite-dominated security forces and civilians.

The security and hospital officials spoke on condition of anonymity because they were not authorized to speak to the media.
Posted by: badanov || 02/06/2016 00:00 || Comments || Link || E-Mail|| [162 views] Top|| File under:
19 ISIS Bad Guys die in al-Anbar
QAMISHLI – At least 19 militant fighters of the Islamic State (ISIS) were killed on Friday in renewed attacks by Iraqi army forces in Ramadi city of Anbar province.

Clashes broke out between ISIS fighters and Iraqi army troops in the Bwailiya and Jazeerat Jibba in western Ramadi subsequent to an attempt by the army to expel the militant group from the two districts.

"Subsequent to fierce clashes, our forces were able to make progress against Daesh terrorists in western Ramadi," Iraqi army officer Muhammad Jassim said, using an Arabic acronym for ISIS.

"At least 19 Daesh terrorists were killed and dozens more wounded in the clashes," the source said, adding that five Iraqi soldiers were killed in Friday's clashes.

Jassim said that ISIS has intensified its offensives in northwestern Iraq, particularly in Haditha, in a bid to compensate its losses in Ramadi and other areas of Anbar province.

In the meantime, the U.S.-led coalition carried out several airstrikes on ISIS fighting positions near the Sajariyah in eastern Ramadi, where two ISIS vehicles and several machine guns were destroyed.
Posted by: badanov || 02/06/2016 00:00 || Comments || Link || E-Mail|| [179 views] Top|| File under: Islamic State
Israel-Palestine-Jordan
Israeli troops shoot dead a Palestinian teen hurling Molotov
[ENGLISH.ALARABIYA.NET] Israeli soldiers shot and killed a Paleostinian 17-year-old in the occupied West Bank on Friday, hospital officials said, and the Israeli military said he had been about to throw a petrol bomb.

More than four months of intensified violence in the region have raised concern of wider escalation, a decade after the last Paleostinian uprising subsided.

The Israeli military said soldiers spotted the youth holding a lit Molotov Cocktail and about to throw it at vehicles traveling along a main West Bank highway where Israeli cars are often targeted by Paleostinians hurling rocks and petrol bombs.

"The force responded to the immediate threat, prevented the attack, and shot one of the assailants," an Israeli military spokeswoman said. The Paleostinian Health Ministry confirmed his death and age.

A wave of stabbings, shootings and car-rammings carried out by Paleostinians has killed 27 Israelis and a U.S. citizen since October. Israeli forces have killed at least 156 Paleostinians, 101 of them assailants, according to authorities. Most of the others died during violent protests.

Posted by: Fred || 02/06/2016 00:00 || Comments || Link || E-Mail|| [226 views] Top|| File under:
Syria-Lebanon-Iran
Thousands of civilians escape Russian airstrikes north Syria
ALEPPO – More than 15,000 Syrian civilians fled Aleppo province due to intensified Russian airstrikes, activists reported on Friday. This comes amid fears that Aleppo falls under a full siege by pro-Assad forces.

"Thousands of families escaped their homes in Aleppo province, heading to Turkey," local media activist Tammam Hashim told ARA News.

"Thousands of people crossed into Turkey through the Bab al-Salam border crossing, while many others are still stranded at the border gate, waiting to be allowed to enter the Turkish territory," the source said.

The increasing civilian casualties under the Russian raids in Aleppo caused a state of panic among the residents of Syria's most populated province.

"People fear that Aleppo falls under a full siege by pro-Assad army and Hezbollah militants," Hashim said.

On Friday, Syrian army forces and allied Hezbollah militants seized control of Ratyan town in the northern countryside of Aleppo province.

"Backed by Russian airstrikes, pro-Assad troops took over Ratyan after heavy fighting with rebels of the Levant Front," rebel spokesman Saleh Zein told ARA News.

Aleppo province is divided between the Syrian regime's troops, moderate rebel groups, ISIS and al-Qaeda-affiliated Nusra Front. Civilians suffer a sharp shortage of basic supplies amid intensifying fighting across the province.

"The situation in Aleppo is a humanitarian catastrophe," an opposition spokesman told reporters in Geneva after the ill-fated peace talks. "The international community must take urgent, concrete steps to address it."
Posted by: badanov || 02/06/2016 00:00 || Comments || Link || E-Mail|| [302 views] Top|| File under:
Syrian Army, allies make advances in Deraa, Aleppo
[ENGLISH.ALARABIYA.NET] The Syrian Army and allied militias on Friday made advances when they retook a town at the doorstep of Deraa and completely encircled the northern countryside of Aleppo province.

Deraa is a contested city that lies between Damascus and the Jordan border.

The conquest opens several supply routes to Deraa, which is divided between government and opposition fighters, the

Britannia

-based Syrian Observatory for Human Rights said.

Deraa was the scene of some of the first protests against
Hereditary President-for-Life Bashir Pencilneck al-Assad


Horror of Homs...


in 2011 and holds symbolic value in the narrative of the uprising that has since collapsed into a vicious civil war.

Syria's official news agency says the offensive on Atman, north of Deraa, scattered rebel forces - which it labels terrorists.

Troops advanced under the cover of heavy artillery bombardment and air power, the Observatory reports.

Aleppo
Meanwhile,


...back at the mall, Clarissa spent the day shopping for new underwear. Tonight was going to be a special occasion...


the commander of a U.S.-supported Syrian rebel group said on Friday the northern countryside of Aleppo province was completely encircled by Syrian government forces and its allies, and heavy Russian bombardment continued.

Syrian government troops and their allies broke through rebel defences to reach two Shiite villages in northern Aleppo province on Wednesday, choking opposition supply lines from The Sick Man of Europe Turkey


...the only place on the face of the earth that misses the Ottoman Empire....


to Aleppo city.

The assault in northern Aleppo province, backed by hundreds of Russian air strikes there, has also prompted tens of thousands of people to flee towards the Turkish border and helped derail peace talks in Geneva.

Hassan Haj Ali, the head of a prominent Free Syrian Army


... the more palatable version of the Syrian insurgency, heavily influenced by the Moslem Brüderbund...


group called Liwa Suqour al-Jabal that has received U.S. military training in Qatar


...an emirate on the east coast of the Arabian Peninsula. It sits on some really productive gas and oil deposits, which produces the highest per capita income in the world. They piss it all away on religion, financing the Moslem Brotherhood and several al-Qaeda affiliates...


and Soddy Arabia


...a kingdom taking up the bulk of the Arabian peninsula. Its primary economic activity involves exporting oil and soaking Islamic rubes on the annual hajj pilgrimage. The country supports a large number of princes in whatcha might call princely splendor. When the oil runs out the rest of the world is going to kick sand in the Soddy national face...


, said the aerial bombardment continued.

"The Russian cover continues night and day, there were more than 250 air strikes on this area in one day," he told

Rooters

.

"The regime is now trying to expand the area it has taken control of," he said. "Now the northern countryside (of Aleppo province) is totally encircled, and the humanitarian situation is very difficult."

Hezbollah's Al Manar television said government forces and allied fighters had taken over the town of Ratyan, which lies close to areas they captured on Wednesday.

The Observatory confirmed the "symbolic" capture of Ratyan, but Haj Ali said it had not yet fallen.

"There are very heavy battles in Ratyan, and an attempt by the regime to storm it. But until now they haven't been able to enter," he said.

Haj Ali reiterated calls for countries backing Syrian rebels to send more military aid, including anti-aircraft missiles, but said he held out little hope for the latter.

"We demand daily more support, but the issue of anti-aircraft (weapons) has become a dream ... the dream that will not come true," he said.

U.S.-made TOW missiles, or guided anti-tank missiles, are the most potent weapon in the rebel arsenal and have been supplied to vetted rebel groups as part of a program of military support overseen by the Central Intelligence Agency.

But while they have helped rebels to slow advances on the ground, they are of little use against fighter bombers.

Posted by: Fred || 02/06/2016 00:00 || Comments || Link || E-Mail|| [159 views] Top|| File under: Govt of Syria
Who's in the News
33
[untagged]
5
Islamic State
3
Houthis
3
al-Shabaab
2
Hezbollah
2
Govt of Saudi Arabia
2
Govt of Syria
2
Commies
1
Govt of Iran
1
Palestinian Authority
1
Govt of Iraq
1
al-Qaeda in Arabia
1
Taliban
1
Arab Spring
Bookmark
E-Mail Me
The Classics
The O Club
Rantburg Store
The Bloids
The Never-ending Story
Thugburg
RSS Links
Gulf War I
The Way We Were
Bio
Merry-Go-Blog
Hair Through the Ages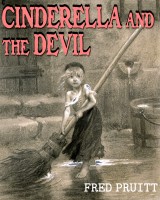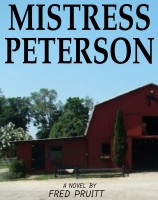 On Sale now!


A multi-volume chronology and reference guide set detailing three years of the Mexican Drug War between 2010 and 2012.

Rantburg.com and borderlandbeat.com correspondent and author Chris Covert presents his first non-fiction work detailing the drug and gang related violence in Mexico.

Chris gives us Mexican press dispatches of drug and gang war violence over three years, presented in a multi volume set intended to chronicle the death, violence and mayhem which has dominated Mexico for six years.
Click here for more information


Meet the Mods
In no particular order...


Steve White
Seafarious
Pappy
lotp
Scooter McGruder
john frum
tu3031
badanov
sherry
ryuge
GolfBravoUSMC
Bright Pebbles
trailing wife
Gloria
Fred
Besoeker
Glenmore
Frank G
3dc
Skidmark
Alaska Paul



Better than the average link...



Rantburg was assembled from recycled algorithms in the United States of America. No trees were destroyed in the production of this weblog. We did hurt some, though. Sorry.
3.80.177.176