Afghanistan
8 bombers killed as their suicide vests went off prematurely in Kunduz
[Khaama (Afghanistan)] At least 9 would-be

jacket wallah

s were killed after their

boom jacket

s went off prematurely in northern Kunduz province of Afghanistan.

The Ministry of Interior (MoI) said all 8 would-be bombers were fully equipped with the

boom jacket

s and were looking to carry out coordinated attack in Kunduz before their explosives went off.

A statement by MoI said the bombers were travelling in a group and were on their way from Dasht-e-Archi to Kunduz city when the incident took place earlier today.

MoI in its statement further added that the group belonged to Mullah Wali who is a commander of the Taliban group.

The Taliban group has not commented regarding the report so far.

This is not the first time the anti-government armed

faceless myrmidons

have became victims of their own bombing.

Earlier, a group of 10

faceless myrmidons

were blown up by their own explosives as they were busy making an Improvised Explosive Device (IED) in southeastern Ghazni province.

According to the security officials, the

faceless myrmidons

were busy making the IED inside a mosque in Andar district when their explosives went off prematurely, leaving all 10

faceless myrmidons

dead.

The Taliban

holy warriors

and

faceless myrmidons

belonging to the other

krazed killer

groups are frequently using Improvised Explosive Device (IED) as the weapon of their choice to target the security forces.

The IEDs are the main contributors to the casualties of the

Afghan cops

but are also considered as a key factor in growing civilian casualties.
Posted by: Fred || 04/27/2016 00:00 || Comments || Link || E-Mail|| [307 views] Top|| File under: Taliban
33 militants killed in air and ground operations of Afghan forces: MoD
[Khaama (Afghanistan)] At least 33

Lions of Islam

were killed in air and ground operations of the Afghan National Security Forces (ANSF) in the past 24 hours.

The Ministry of Defense (MoD) said at least 29

Lions of Islam

were also

maimed

during the operations which were conducted in Faryab, Herat


...a venerable old Persian-speaking city in western Afghanistan, populated mostly by Tadjiks, which is why it's not as blood-soaked as areas controlled by Pashtuns...


, Baghlan, Helmand


...an Afghan province populated mostly by Pashtuns, adjacent to Injun country in Pak Balochistan...


, and Maidan Wardak provinces.

A statement by MoD said at least 18 of the

Lions of Islam

were killed and 21 others were

maimed

in Garzewan district of Faryab, while 7 others were killed and 3 more were

maimed

in Shindand district of Herat.

The statement further added that 3

Lions of Islam

were killed and 5 others were

maimed

during a separate operation in Dand-e-Shahabuddin district of Baghlan.

At least 4

Lions of Islam

were killed during an operation in Greshk district of southern Helmand province, MoD said, adding that another

bully boy

was killed in Nerkh district of Maidan Wardak.

According to MoD, a soldier of the Afghan National Army (ANA) forces also lost his life during the operations.

The anti-government armed

bully boy

groups have not commented regarding the reports so far.

The Afghan National Security Forces (ANSF) have stepped up crackdown on anti-government armed

bully boy

groups to suppress their insurgency activities amid deteriorating security situation.

This comes as the Taliban-led insurgency has been rampant since the group announced their summer offensive earlier this month and vowed to carry out more attacks across the country.
Posted by: Fred || 04/27/2016 00:00 || Comments || Link || E-Mail|| [236 views] Top|| File under: Taliban
Africa Horn
Baidoa Bodies Bundled
A military officer says at least five soldiers were killed, 13 wounded in heavy fighting in southern Somalia on Tuesday, in the latest confrontation between Al shabaab and Govt troops backed by AU peacekeepers.

The fighting broke out when heavily armed gun-toting Al shabaab fighters raided SNA base in Deynunay village, approximately 35Km north of Baidoa, the interim capital of South West state of Somalia.

Confirming the inciden, Col Ahmed Mohamed, a military commander in the area, told Radio Shabelle by phone that five SNA soldiers lost their lives in the daring attack.

"The armed militants marched to SNA base in Deynunay village, prompting fierce gun battles and exchanges of heavy and small weapons," said Col Ahmed.

He did not disclose casualties of the AMISOM side, but residents said they saw armored vehicles evacuating wounded AU soldiers from the battle zone.
Posted by: Steve White || 04/27/2016 00:00 || Comments || Link || E-Mail|| [230 views] Top|| File under: al-Shabaab
Africa North
IS Sirte heartland facing three-pronged LNA and Misratan attack
Tripoli and Khartoum, 26 April 2016.

There are reports of the movement of two groups of Libyan National Army troops towards Sirte from the south-west and east. Meanwhile at least one Misratan brigade has announced it is moving eastwards toward the 200 kilometre-long coastal strip controlled by IS terrorists.

An army source told this newspaper that a force of more than a thousand men had left Ghabghab, the main army base at Marj and was heading for Sirte. It seems likely that the convoy will include some of the armoured personnel carriers and pickups delivered to Tobruk from the UAE on Saturday.

It is also being reported that the LNA commander in the west, Colonel Idris Madi, is pushing towards IS territory from the south-west. He is said to be accompanied by Colonel Mohamed Ben Nail, the commander of 241 Brigade and Colonel Ali Seedi Al-Tabawey, commander of the Tebu 25 Brigade. This unit, which fought against IS and Ansar Al-Sharia forces in Benina in Benghazilast year is based around the Sarir/Messla oil fields, the Sarir power station and the Shula oil compound.

On its social media site today Misrata's Marsa Brigade has said that forces belonging to the city's Military Council were concentrating before advance eastwards toward Sirte.

It is unclear if the Misratan move is being made in coordination with the Armed Forces Commander-in-Chief Khalifa Hafter.

It is significant that the army has named its part of the move against Sirte "Qurdabiya 2" after a battle near Sirte at Wadi Al-Hamar (The Red Valley) fought against the Italians in 1915. This was notable for the fact that it was the only major occasion on which Libyans from Tripolitania, Cyrenaica and Fezzan fought side by side against the Italians,

An elder of the Magharba tribe said today on 218 TV that his people will do whatever they can to help the movement of army units from the east. Meanwhile, Petroleum Facilities Guard commander Ibrahim Jadhran, a long-standing Hafter opponent, is understood to have agreed not to interfere with the army advance. Jadhran, who is himself from the Magharba, is believed to have sought to extend the PFG's control over more oil fields to the south.

There has been considerable social media chatter in recent days about an impending operation against IS. A series of pictures has been posted claiming to show various units advancing.

Reports from inside Sirte this evening indicated that the town in unusually quiet and that the local radio station is broadcasting an almost constant diet of IS songs.
Posted by: badanov || 04/27/2016 00:00 || Comments || Link || E-Mail|| [277 views] Top|| File under: Islamic State
Arabia
Soddy force continue joint operations
Soddys realize the value of operations when you conduct them during a truce.




It's the Muslim way. They can do none else.

Hudna - it's not just for infidels!

The command of the coalition forces to support the legitimacy in Yemen has announced the launching of a joint military operation against Al Qaeda in Yemen. The operation's participants include the Yemeni army and elements of Saudi and UAE special forces.

Saudi Press Agency (SPA) quoted the coalition command as saying, in a statement on Sunday, that in its first hours, the operation resulted in the killing of more than 800 elements of Al Qaeda and a number of their leaders, and that the rest of them fled.

The statement added that the operation comes as part of the joint international efforts to defeat terrorist groups in Yemen and support the legitimate Yemeni government, and to extend its influence and control over Yemeni cities that fell under the control of Al Qaeda, the most important of which is the city of Al Mukalla, considered the stronghold of the organisation. The operation aims at clearing it and helping the legitimacy to extend its control over it and the rest of Yemen's cities.

The statement added that the process will allow for the intensifying of humanitarian relief efforts in those cities, and alleviate the suffering of the brotherly people of Yemen.

The countries participating in the operation emphasised their continuing policy of chasing terrorist organisations out of all Yemeni cities, defeating them, and depriving them of a safe haven until the return of security and stability in the region.
Posted by: badanov || 04/27/2016 00:00 || Comments || Link || E-Mail|| [245 views] Top|| File under:
Bangladesh
Robber killed in gunfight
[Dhaka Tribune] A suspected robber was killed in a

shootout

with the members of law enforcers at Suhilpur in Sadar upazila early yesterday.


"Here, you miscreant! [BANG!] Halt!"




The dear departed

was Kader Mian alis Kadira, 35, son of Noab Mian of Kalokatsha village in Sarail upazila.


"Aaaiiieee! I am undone!"


Sadar Model

cop shoppe

Officer-in-Charge M Moinur Rahman said, on secret information


"Hello? Is dis da cops?... Lissen, dis is Mahmoud da Weasel..."


a team of police raided Suhilpur area


...banana grove? strawberry field? brick manufactury? Enquiring minds want to know...

aound 2am while a gang is taking preparation for committing robbery,


"It's 2am, men! Let's get started!"




Spider senses tingling at the proximity of

police, criminals opened fire on them,


[BANG! BANG! BANGETTY BANG!]


forcing the law enforcers to fire back


[BANGETTY BANGETTY BANGETTY BANG! KAPOW! ZING! BOOM!]


that triggered a

shootout

.


"Wyatt! I'm hit! I'm... dead... rosebud!"
Posted by: Fred || 04/27/2016 00:00 || Comments || Link || E-Mail|| [378 views] Top|| File under:
Imam, madrasa teacher held over Prof Rezaul murder
[Dhaka Tribune] Police have detained

a holy man

of a mosque and a madrasa teacher for interrogation over the murder of Rajshahi University Professor AFM Rezaul Karim Siddique.

Rajshahi Metropolitan Police Commissioner Md Shamsuddin said the duo were held in a drive at Bagmara on Tuesday morning.

The detainees are Dargamaria Jame Mosque Imam Raihan Ali, 32, and Gopalpur Madrasa teacher Munsur Rahman, 48.

RMP Commissioner Md Shamsuddin said: "Prof Rezaul has established a music school at his village but Imam Raihan Ali protested the school's establishment as he did not like music. That's why he was detained for questioning. Madrasa teacher Munsur was also held as a suspect."

Meanwhile,


...back at the argument, Livia had made her point with her knee to Jane's stomach...


Rajshahi University students blocked the Dhaka-Rajshahi highway from 11:15am to 12:15pm demanding justice for Prof Rezaul.

Professor Rezaul Karim Siddique was hacked to death by assailants in the city's Shalbagan area on April 23.

Three other RU professors were killed earlier in a similar manner.

RU Sociology Department Professor AKM Shafiul Islam was hacked by assailants near his house at Chouddopai area of Rajshahi on November 15, 2014.

On February 01, 2006, RU Geography Department Professor S Taher was hacked inside the university residents area.

RU Economic Department Professor Dr Younus was hacked by assailants while he was waking at Binodpur area on December 28, 2004.
Posted by: Fred || 04/27/2016 00:00 || Comments || Link || E-Mail|| [238 views] Top|| File under: Ansarullah Bangla Team
AQIS claims double murder
[Dhaka Tribune] Just hours after two LGBT activists were hacked to death in Dhaka's Kalabagan, the Al-Qaeda in the Indian Subcontinent (AQIS)

grabbed credit

for the double murder.

Like they did after several similar killings in the past, the AQIS posted an image on its Twitter account to claim they were behind the recent murders.

"The mujahidin of Ansar al-Islam (AQIS, Bangladesh branch) were able to assassin [sic] Xulhaz Mannan and his associate Samir Mahbub Tonoy. They were the pioneers of practising and promoting homosexuality in Bangladesh," read the AQIS Twitter post.

"They were working day and night to promote homosexuality among the people of this land since 1998 with the help of their masters, the US crusaders and its Indian allies," read the post allegedly posted by AQIS Spokesperson Mufti Abdullah Ashraf.

However,


those who apply themselves too closely to little things often become incapable of great things...


the claim of AQIS involvement in the murders was immediately snubbed by the police.

Maruf Hossain Sardar, deputy commissioner (media) of Dhaka Metropolitan Police, told the Dhaka Tribune: "We do not know anything about the AQIS claim. We are investigating the matter from our own view."

Thirty-five-year-old Xulhaz Mannan, editor of Bangladesh's first LGBT magazine Roopbaan, and his 25-year-old friend Mahbub Tonoy, also an LGBT activist, were hacked to death in a flat at Dhaka's Kalabagan on Monday evening.

Assailants identified themselves as courier service deliverymen to enter the flat before launching the attack with machetes. In a mode of operation that has become a hallmark for religious

Death Eater

s, the killers quickly hacked away at the victims before fleeing the scene within minutes.

"We have seen such kind of activities and attacking style among the members of Ansarullah Bangla Team and we are also suspecting that it is an act of that

krazed killer

outfit for the victims' involvement in promoting LGBT activities," a senior Detective Branch official told the Dhaka Tribune yesterday.

He also expressed hopes that a mobile phone found at the

scene of the crime

along with security footage from CCTV cameras would lead the police straight to the perpetrators.

So far, two cases have been filed with Kalabagan

cop shoppe

against

person or persons unknown

. Xulhaz's brother Minhaz Mannan Emon and Sub-Inspector Shamim Ahmed have filed the cases, said Kalabagan police OC Mohammad Iqbal. However,


those who apply themselves too closely to little things often become incapable of great things...


no arrest has been made yet.

According to the case statement, police recovered two pistols, one unused machete, some clothes and a bag dropped by one of the assailants when he was shooting at ASI Mamtaz.

In the wake of the killings, many of the lesbian, gay, bisexual, and transgender (LGBT) activists in Bangladesh said they were too shocked to react. Several of them told the Dhaka Tribune that they would soon go into hiding as they the feared that the same might happen to them as well.

Earlier this month, LGBT activists cancelled their scheduled rainbow rally ‐ an annual procession since 2014 that celebrate the country's LGBT community ‐ on Pohela Boishakh.

After the rainbow rally programme was announced this year, different fundamentalist groups aggressively campaigned against it on Facebook and other social networking sites. They also issued threats against the organisers.
Posted by: Fred || 04/27/2016 00:00 || Comments || Link || E-Mail|| [285 views] Top|| File under: al-Qaeda in the Indian Subcontinent
Europe
Migrants and Immigrants, oh my!
Germany: 9 Islamic extremists investigated over plan to kill

[AlAhram] German authorities are investigating nine Muslim extremists on suspicion they planned to kill two people over disagreements in their interpretation of Islam.

Prosecutors in Bremen say 10 premises in the northern German city were searched early Tuesday following tips about the planned crimes.

Some 200 police officers were involved in the morning raids.

Prosecutors say the unnamed suspects are adherents of Salafism, an Islamic movement based on a literal reading of the Quran. In a statement, prosecutors said the Salafis are suspected of committing two cases of serious bodily harm and of planning to kill two people "who interpreted both the Quran and life under Islam differently."

Authorities estimate there are about 8,000 Salafis in Germany.

Sweden on alert for possible ISIS attack in capital

[Ynet] Sweden has received intelligence about a possible attack on the capital by Islamic State militants, local media reported on Tuesday, and security services said they were investigating undisclosed "information".

Newspapers Aftonbladet and Expressen as well as public broadcaster Swedish Radio, citing unnamed sources, reported the information was related to the threat of an attack, possibly in the capital Stockholm.

Expressen reported Swedish security police (SAPO) had received intelligence from Iraq that seven or eight Islamic State fighters had entered Sweden with the intention of attacking civilian targets.

A security police spokeswoman said she would not comment on any specific details of a threat, but said it was working with regular police as well as national and international partners.
Shocked police reveal blood, urine, faeces and semen smeared over surfaces in asylum centre which is now a cockroach-infested slum since it was used for migrant housing in Germany
26/04/16
The officers were asked to stay in the former migrant home as their own police barracks in Germany was accommodating security team members attached to world leaders' meetings with Obama.

Palestinian asylum-seeker 'behind £7million people smuggling ring' fights being extradited from Britain to Greece 'because their prisons are inhumane'
25/04/16
Jamal Owda, 26, (pictured) was arrested in an asylum centre in Liverpool in December. Greece is seeking his extradition over the alleged trafficking of 100 Syrian refugees a day into Europe.

Norway to PAY asylum seekers £850 each to return to their home country as it is far cheaper than putting them up in hostels
25/04/16
The Norwegian government already offers £1,681 to refugees and migrants to apply for a voluntary return, and the £850 is in addition to the original offer, taking the total payment to £2,523.

Migrants versus the MAFIA: Cosa Nostra 'declares war' on refugees as mayor says Sicily capital feels more like Istanbul or Beirut than Europe
23/04/16
The Sicilian mafia has declared 'war on migrants' after levels of immigration increased by 90 per cent in the first three months of the year. Two weeks ago a Gambian man was shot in the head in Palermo.
26/04/2016 – VIENNA, Austria – Rape By Migrants May Have Been Premeditated

Police in Vienna are now looking seriously into claims that the rape of a 21-year-old student in Vienna by three Afghan migrants may have been premeditated. All three migrants are in custody and claimed they could not remember the night as they were drunk, Kronen Zeitung reports.

26/04/2016 – Austria – National railway demands €5m for migrant costs

Austrian railway OBB is set to charge the Austrian government five million euros for transporting over 300,000 migrants last year though to Germany. 674 special trains and 1,335 buses were used in 2015 and the true cost is said to have hit €15 million euro with overtime costs added in.

Despite that, the railway has only invoiced the government for five million euro, reports Die Presse.

26/04/2016 – TIROL, Austria – Girl Who Fought ISIS May Face Charges

A 21-year-old girl of Kurdish origin fought with Kurds against the Islamic State, becoming the face of women's resistance to ISIS in the process. Now she has returned she could face charges as Austria has made it illegal to fight both for foreign governments and foreign paramilitary groups.

So far no charges have been brought reports Die Presse.

26/04/2016 – Austria – 72 Per cent Want Tougher Asylum Laws

A new poll by IMAS has shown broad support for a toughening on the rules for those who wish to claim asylum in Austria. The polls also showed broad support for border controls and that many Austrians expect that the wave of migrants this summer will be the same as last year, reports Kronen Zeitung.


...but less than half of them voted for the ant-migrant party in the presidential election.

26/04/2016 – FREIBURG, Germany – Syrian Migrant Lured Children from Playground

Police in Freiburg are investigating the possibility that a Syrian man may have tried to lure young girls at a public park. He tried leading two children of kindergarten age away from the playground by the hand until he was confronted by the children's parents.

The man told the parents he was Syrian after letting go of the children. Police say they know who the man is and are taking the investigation very seriously, reports Junge Freiheit.

26/04/2016 – COLOGNE, Germany – Sex Offenders Took Part in Flagship Integration Project

Two migrant who are suspected of committing sexual assaults on New Years Eve in Cologne were part of a flagship integration program called "Klarkommen!" The confidential information came via the newspaper Bild, reports Junge Freiheit who say that the program is meant to help young migrants from south east Europe and North Africa stay out of lives of crime.

25/04/2016 – HAGFORS, Sweden – Migrant wife beaten for wanting to learn

An "asylum seeker" living in Sweden beat and kicked his wife in the head because she was "reading to learn Swedish", police have confirmed. The 37-year-old Afghan migrant launched the attack on his 32-year-old wife yesterday, in an attack that was witnessed by other migrants at their asylum centre, reports FriaTider.

25/04/2016 – HARNOSAND, Sweden – Migrant accommodation burns

A planned migrant accommodation block has been destroyed by fire in an event police have described as arson. The former school was in the process of being converted to migrant accommodation when the blaze occurred. Fire crews fought to prevent the fire spreading to adjacent buildings, but the school was a complete loss, reports AftonBladet.

This is the second fire at the school in three weeks. There was an attempt to burn the building down on April 9th which was unsuccessful.

23/04/2016 – ECHT, Netherlands – Jihadi recruiter arrested in Asylum Home

A man who tried recruiting jihadis in an asylum home has been arrested by Dutch police. The man, originally from Morocco, came to the Netherlands via Germany three months ago. He was arrested after a tip from a resident in the asylum home reports DutchNews.
Posted by: trailing wife || 04/27/2016 00:00 || Comments || Link || E-Mail|| [611 views] Top|| File under:
Greece sends another 49 migrants back to Turkey
[FRANCE24] Greece returned another 49 migrants colonists to The Sick Man of Europe Turkey


...the only place on the face of the earth that misses the Ottoman Empire....


on Tuesday under a controversial EU-Turkey deal to reduce the influx, a police source said, three weeks after the first deportations.

The latest expulsions came as tensions flared at a migrants colonists' camp on the Greek island of Lesbos during a visit by Migration Minister Yannis Mouzalas.

A government source told AFP that a "misunderstanding" triggered a disturbance at the Moria camp on Lesbos, one of several Greek islands that have seen a massive influx of migrants colonists setting sail from nearby Turkey.

The unaccompanied minors section of the camp was particularly affected by the unrest, the source said.

Images posted on Twitter showed burning rubbish and parts of the camp being evacuated. Other posts suggested that a police officer had struck a young male in the camp, although this could not immediately be verified.

The Moria camp became a closed detention camp when the EU-Turkey deal came into force on March 20. Around 3,000 people are currently being held there awaiting news of their fate.

"They are anxious and frustrated, not knowing what is going to happen to them," said Boris Cheshirkov,

front man

for the UN refugee agency on Lesbos.
Posted by: Fred || 04/27/2016 00:00 || Comments || Link || E-Mail|| [234 views] Top|| File under:
The Grand Turk
Turkish artillery shells missile launchers, kills 11 ISIL militants
Two missile launchers belonging to the Islamic State of Iraq and the Levant (ISIL) jihadist group were destroyed in an artillery strike on April 26 that reportedly killed 11 ISIL militants, marking the second such initiative by the Turkish Army in the past two days.

Reconnaissance vehicles spotted two missile launchers ready for attack in Duwaibik, 12 kilometers from the border and 26 kilometers from the center of the southeastern province of Kilis. Turkish artillery units in the border destroyed the launchers while 11 ISIL militants were also killed in the shelling.

Meanwhile, a three-story building next to the launchers was also destroyed. The whereabouts of the ISIL militants inside the building was unclear.


"Unclear to me where they went, Ayip. Nothing here but dust."
"You sure Omar? That little piece there looks like a partial lip to me."

Katyusha rockets fired from ISIL region in northern Syria into Kilis have claimed 17 lives since January with a fresh attack on April 24 killing two people.
Posted by: Steve White || 04/27/2016 00:00 || Comments || Link || E-Mail|| [594 views] Top|| File under: Islamic State
Kilis residents beat feet to avoid rocket firings
Around 30 percent of the population in the southeastern province of Kilis migrated to neighboring provinces as the latest rocket firings from the Islamic State of Iraq and the Levant (ISIL) bases in northern Syria have left 17 people dead since January.

Hit by up to 45 Katyusha projectiles in several firings from Syria, classes in Kilis were closed while around 90 percent of students have stopped going to school. Locals have also emptied from the usually lively streets and markets because the rockets, which began on January 18.

Around 130,000 Syrians have flocked to the border province since the conflict flared up in their country, joining the 93,000 people already living in the province. Locals have also begun leaving as a result of their new neighbors. Shops have been mostly closed as people prefer to stay at their houses.

In addition, the real estate market also saw a significant drop as prices fell by 35 percent, according to the head of Kilis real estate association.


"Kilis: 4 bdr, 2 bath, 1700 sq ft, partly-remodeled with spaces for new walls, windows, priced to move. Call Fatima at ReMax today."

A regional chief of the education union Eğitim-Sen has also said parents are scared after rocket projectiles hit schools.

Around 600 teachers have been asked to be reassigned from the province, Eğitim-Sen Kilis chief Osman Boybeyi said, calling on officials to declare recess until the end of the academic term and to "look after" Kilis by reviewing security measures.
Posted by: Steve White || 04/27/2016 00:00 || Comments || Link || E-Mail|| [248 views] Top|| File under: Islamic State
India-Pakistan
Lady traffic warden kidnapped in Lahore, says police
LAHORE: A lady traffic warden was allegedly kidnapped while returning from duty on Monday evening, police official said on Tuesday.

Police have registered a case on the request of victim's sister against the brother-in-law of the missing traffic warden, said investigation in-charge Inspector Ghulam Saqlain.

The lady traffic warden, resident of Lahore's Baghbanpura area, was serving at North Cantonment police station and was returning from duty on Monday evening when she went missing, said Saqlain.

Initially the case was registered against unknown persons, however, later on the request of victim's sister the name of lady warden's brother-in-law was added as main suspect along with his accomplice, police official said

According to details, the husband of traffic warden has died and since her husband's death the victim was facing family issues related to the possession of a certain property.

"There was a family dispute going on with her in-laws our some property," said traffic police spokesman Ali Nawaz while discussing the possible causes behind the lady warden's abduction.
Posted by: badanov || 04/27/2016 00:00 || Comments || Link || E-Mail|| [265 views] Top|| File under:
Sophisticated weapons seized in raid on train
[DAWN] SUKKUR: The railway police of Jacobabad on Monday claimed to have seized illegal sophisticated arms and ammunition in a raid on the Akbar Bugti Express and locked away
Drop the heater, Studs, or you're hist'try!
one suspect.

Speaking at a

presser

at the Railway

cop shoppe

in Jacobabad, Sukkur Division Railways SSP Muhammad Atiq Malik said that with the help of intelligence agencies, the railway police recovered a large number of sealed boxes conaining arms and ammunition being transported through the train coming from Beautiful Downtown Peshawar


...capital of Khyber Pakhtunkhwa (formerly known as the North-West Frontier Province), administrative and economic hub for the Federally Administered Tribal Areas of Pakistan. Peshawar is situated near the eastern end of the Khyber Pass, convenient to the Pak-Afghan border. Peshawar has evolved into one of Pakistan's most ethnically and linguistically diverse cities, which means lots of gunfire.


at the Jacobabad railway station.

When the boxes were opened, illegal sophisticated arms and ammunition were also found along with legal ones. The boxes were booked by Meero Khan Abro and Bashir Ahmed, who are arms dealers based in Dera Murad Jamali, under transport licence of another dealer, Sanaullah, based in Peshawar.

He said the arms were brought from Peshawar and transported to Lahore by Khyber Mail from where they were dispatched to Dera Allahyar through Akbar Bugti Express.

He said the secret agencies and railway police in their join action seized 298 repeaters of 12 bore, 284 pistols of 30 bore, 3,500 rounds, 20 non-prohibited bore rifles and its 500 rounds, six magazines of 9mm pistols, 84 magazines of different kinds of arms, 22 round magazines, 819 bullets of different bores. An accused namely Meero Khan Abro resident of Dera Murad Jamali (Balochistan



...the Pak province bordering Kandahar and Uruzgun provinces in Afghanistan and Sistan Baluchistan in Iran. Its native Baloch propulation is being displaced by Pashtuns and Punjabis and they aren't happy about it...


) was also arrested.

The SSP further told that the weapons recovered bore names of different countries, including China, The Sick Man of Europe Turkey


...the only place on the face of the earth that misses the Ottoman Empire....


and the US, adding that the weapons were illegal and the matter was being investigated. He said a case had been registered in which the name of Meero Khan Abro was also included.

He said the weapons valued Rs5 million.

Talking to Dawn, the SSP said he had sent complete information to the Sindh IGP who had also talked in this regard to his KPK counterpart for hold an inquiry against those police officials of Peshawar who had issued a sealed certificate about the consignment.

But when the consignment was opened in Jacobabad, 40 per cent of the arms and ammunition were found in excess of the listed weapons.
Posted by: Fred || 04/27/2016 00:00 || Comments || Link || E-Mail|| [507 views] Top|| File under: Govt of Pakistan
Iraq
Mosul locals lynch ISIS trooper for zipper failure
[ARA News] ERBIL – A security member from the radical group of Islamic State (ISIS) was killed by locals in Iraq's northern city of Mosul after sexually harassing a women in the city, local sources reported on Tuesday.

Local activists confirmed that the jihadi militant was stabbed to death in the district of Aden eastern Mosul.

Speaking to ARA News in Mosul, head of the Nineveh media center Raafat al-Zarari said that a member of the ISIS security forces [also known as al-Hisba Police] who was responsible for enforcing ISIS's regulations in the city, was killed by a group of civilian people in the district of Aden in Mosul after he tried to harass a woman in the area.

"The jihadi was captured by a group of civilians and slaughtered on charges of sexual harassment," the source reported.

"Many people [who were seen carrying knives] attacked the official and stabbed him several times all over his body," an eyewitness told ARA News. "The perpetrators disappeared before the ISIS-linked police patrols arrive in the area."

"Al-Hisba police members have taken his corps to the hospital, but he died several hours later," the source added, speaking on condition of anonymity.

The jihadi official, before his death, used to monitor the women and men who violate the group's regulation in the district, according to local sources.

Speaking to ARA News in Erbil, Kurdish journalist Idris Badini said: "No one denies that these barbaric insurgents [ISIS] capture women and used them as sex slaves in their areas of control in Syria and Iraq. This is a main motivation for the group's members to even turn into suicide bombers; they are dying for reaching the eternal and unlimited sex," he argued.

"If we did not understand their real motivation for killing themselves and innocent people, we will never be able to defeat them," Badini said.

The radical group in the district of Aden of Mosul did not take any procedures against the people of the district for fear of a possible uprising against ISIS in the region, especially the group currently faces challenges amid intenisified US-led coalition's airstrikes on its command centers and vital locations in both Syria and Iraq for months, which have caused an apparent shortage in the group's manpower.
Posted by: badanov || 04/27/2016 00:00 || Comments || Link || E-Mail|| [316 views] Top|| File under: Islamic State
Kop dies in Kurd sniper attack
(IraqiNews.com) Salahuddin – An informed source in Salahuddin Province announced on Tuesday, that the situation in Tuz Khurmatu District is still unstable, while pointed out that four police elements were either killed or wounded by a Peshmerga sniper in the district.

The source said in a brief statement received by IraqiNews.com, "Snipers belonging to the Peshmerga forces were deployed in the center of Tuz District," pointing out that, "The situation in the district is still unstable due to the clashes that broke out between the Peshmerga forces and al-Hashd al-Shaabi over the past two days."

The source added, "A sniper belonging to the Peshmerga forces shot a police vehicle, and killed one police element and wounded three others."
Posted by: badanov || 04/27/2016 00:00 || Comments || Link || E-Mail|| [204 views] Top|| File under:
Ninevah Nightmares: 13 die
6 ISIS Bad Guys die in Iraqi airstrikes in Mosul

(IraqiNews.com) Nineveh – An informed source in Nineveh Province announced on Tuesday, that 12 ISIS fighters were either killed or wounded by an air strike carried out by the international coalition aviation on their headquarters south of Mosul (405 km north of Baghdad).

The source said in a statement followed by IraqiNews.com, "The international coalition aircraft bombed a gathering of ISIS members in the village of al-Salahiya in Qayyara vicinity (60 kilometers south of Mosul)."

The source, who asked anonymity, added, "The aerial bombing resulted in the killing of six ISIS members and wounding of six others."

7 ISIS Bad Guys die in Iraqi mortar attack near Mosul

(IraqiNews.com) Nineveh – An informed source in Nineveh Province announced on Tuesday, that seven members of the so-called ISIS were killed by international coalition and Iraqi artillery strikes south of Mosul (405 km north of Baghdad).

The source said in a statement obtained by IraqiNews.com "the international coalition aircraft bombarded a mortar detachment belonging to ISIS in Haraib Jabr village in Makhmur District (80 km south of Mosul), killing four ISIS members."

The source, who asked anonymity, added, "The artillery of the army's 15th brigade bombed ISIS headquarters in the village of al-Naser south of Mosul, killing at least three ISIS militants."

ISIS executes 7 by drowning in Mosul

(IraqiNews.com) Nineveh – A local source in Nineveh Province revealed on Tuesday, that the so-called ISIS executed seven civilians by drowning after had accused them of cooperating with the Iraqi government in central Mosul.

The source said in a statement followed by IraqiNews.com, "Today, ISIS members executed seven civilians by drowning inside metal cages in al-Faysaliya area in central Mosul on charges of collaboration with the Iraqi government, Peshmerga and Asayish in Kurdistan region."

The source, who spoke on condition of anonymity, added, "ISIS filmed the execution of the civilians after being sentenced to death by the so-called Sharia Court in Nineveh Province."
Posted by: badanov || 04/27/2016 00:00 || Comments || Link || E-Mail|| [291 views] Top|| File under: Islamic State
Anbar Antics: 31 die

23 ISIS troops die during Doulab battles

(IraqiNews.com) Anbar – On Tuesday, Jazeera and Badiya Operations Command in Anbar Province announced, that 23 ISIS fighters were killed in the cleansing battles of Doulab area west of Ramadi, while pointed out to the detonation of 311 explosive devices.

The commander of al-Jazeera and al-Badiya Operations Command Maj. Gen. Ali Ibrahim Dabon said in a press statement followed by IraqiNews.com, "The security forces managed to kill 23 ISIS militants during the cleansing battles of Doulab area and the international coalition air strikes that targeted ISIS gatherings in the different areas of Heet District."

Dabon added, "The joint forces managed to detonate 311 improvised explosive device that were emplaced in the main roads and entrances of Heet District."

Iraqi forces detonate 16 IEDs in Ramadi

(IraqiNews.com) Anbar – The commander of Anbar Operations Major General Ismail al-Mahalawi announced on Tuesday, that the security forces detonated 16 improvised explosive devices, while cleansed two streets in Ramadi.

Mahalawi said in a press statement followed by IraqiNews.com, "A force from Anbar Operations managed to detonate eight improvised explosive devices, while searched 20 houses in al-Aramel neighborhood area in southern Ramadi."

Mahalawi added, "Another force from the army was able to detonate eight improvised explosive devices and cleansed two streets in Heet City (70 km west of Ramadi."

Iraqi warbirds hit ISIS Targets at al-Doulub Island

(IraqiNews.com) Anbar – A security source in the army's 7th brigade in Anbar Province revealed on Tuesday, that the international coalition aviation destroyed a number of targets belonging to the so-called ISIs west of Ramadi.

The source said in a statement received by IraqiNews.com, "The international coalition aviation backed by the army's 7th brigade bombarded ISIS targets in al-Doulab Island north of Doulab area west of Heet (70 km west of Ramadi)."

The source, who spoke on condition of anonymity, added, "The bombardment resulted in the destruction of these targets, as well as killing a number of ISIS members."

Iraqis claim Doloub liberated

(IraqiNews.com) Anbar – Anbar Provincial Council announced on Tuesday, that the security forces liberated Doulab area completely and raised the Iraqi flag over its government buildings, while pointed out that the liberation battles resulted in the killing of dozens of ISIS members. The council also emphasized that the security forces are preparing to liberate the areas behind the banks of the Euphrates River.

The security committee member of Anbar Provincial Council, Rajih Barakat al-Eissawi said in a brief statement obtained by IraqiNews.com, "This evening the joint forces were able to liberate al-Doulab area in western Heet District completely and raised the Iraqi flag over its government buildings after fierce battles with ISIS fighters."

Eissawi added, "The battles resulted in the killing of dozens of ISIS members, as well as destructing a number of vehicle."

8 die in Iraqi airstrikes in Fallujah

(IraqiNews.com) al-Anbar – A local source in Anbar province said on Tuesday, that eight civilians had been killed and 13 others were injured in an aerial bombing in central Fallujah.

The source, who spoke on condition of anonymity, said in a statement obtained by IraqiNews.com, "Warplanes bombarded a number of areas in the area of al-Resala, located in central Fallujah, resulting in the death of eight civilians, including three children, and wounding 13 others."

The source also added, "The dead bodies were transferred to the forensic medicine authority, while the injured were taken to Fallujah Hospital to receive medical treatment."
Posted by: badanov || 04/27/2016 00:00 || Comments || Link || E-Mail|| [271 views] Top|| File under: Islamic State
US sends warning shot in Iraq via Hellfire missile
[FRANCE24] Before blowing up a jihadist cash hoard in Iraq, the US military warned bystanders of an impending strike by using a Hellfire missile to deliver the wartime equivalent of a doorknock, an official said Tuesday.

It was the first time the Pentagon has conducted a "knock operation" in Iraq and Syria, and the inspiration came from watching the Israel Defense Forces (IDF) pioneer the controversial tactic in

Gazoo

, Major General Peter Gersten said.

The Baghdad-based commander told Pentagon

news hound

s that ahead of the strike on a cash-storage facility on April 5 in djinn-infested Mosul
... the home of a particularly ferocious and hairy djinn...
, the military learned that a woman, children and other "non-combatants" also were using the building.

He said the United States aims to avoid civilian casualties, and in this instance decided to warn occupants by exploding a missile just above the roof.

"We went as far as actually to put a Hellfire on top of the building and air burst it so it wouldn't destroy the building, simply knock on the roof to ensure that she and the children were out of the building," he said.

"Then we proceeded with our operations."

Ultimately, the woman died anyway because she ran back just after US forces launched bombs to blow it up.

"Much as we tried to do exactly what we wanted to do and minimize civilian casualties, post-weapons release, she actually ran back into the building," Gersten said. "That's ... very difficult for us to watch."

Gersten said several men had also fled the building. He did not say if they were IS jihadists.

"The men that were in that building, multiple men, literally trampled over her to get out," he said.

The coalition has carried out about 20 strikes on IS cash, blowing up as much as $800 million worth of cash in the process, Gersten said.

Critics of the 20-month-old US-led coalition attacking the IS group in Iraq and Syria say the military is overly cautious in avoiding civilian casualties.

In a move ridiculed by hawkish opponents in the US Congress and privately by some coalition partners, pilots dropped pamphlets before bombing trucks ferrying illicit oil around Syria for the IS group.

The IDF has for years warned occupants of buildings suspected of housing

Hamas, always the voice of sweet reason,

weapons to get out by "roof knocking."

The technique has drawn sharp criticism. Observers say occupants are sometimes killed in the warning strike, or even run up to their rooftops to see what happened -- only to be killed in the follow-up strike.
Posted by: Fred || 04/27/2016 00:00 || Comments || Link || E-Mail|| [555 views] Top|| File under: Islamic State
Israel-Palestine-Jordan
Three terror suspects arrested overnight
[Ynet] Suspects said they intended to carry out an attack on Israelis; police reinforced as Passover holiday attracts masses of tourists to the capital.

Counterterrorism forces and the Shin Bet jugged
Drop the rod and step away witcher hands up!
three Paleostinians in Jabel Mukaber in East Jerusalem Monday night. The three suspects, from Nablus, were taken in for questioning for having expressed their intention to carry out a terror attack on Israelis.

None of the suspects had a background posing a security risk or any association with a terror organization. During the search in the apartment in Jabel Mukaber, no weapons were found.

Large forces have been stationed in popular areas with the police presence being particularly beefed up in the Temple Mount and its vicinity. Jerusalem police units will also be augmented with hundreds of police volunteers.

Despite the security situation in Jerusalem, the Western Wall Tunnel in the Old city continues to be filled with tourists, the vast majority of whom hail from foreign countries.

Israeli police arrests two waqf members for attacking Jews on Temple Mount

[Ynet] The Jerusalem police said it had tossed in the calaboose
Book 'im, Mahmoud!
two members of the Jordanian Waqf on the Temple Mount on Tuesday afternoon, who allegedly attacked and harassed Jews in the holy compound.

In total, 267 Jews and 557 non-Muslim tourists entered the Temple Mount on Tuesday.
Posted by: trailing wife || 04/27/2016 08:29 || Comments || Link || E-Mail|| [294 views] Top|| File under:
Syria-Lebanon-Iran
5 rescue workers die in overnight airstrikes
Two air strikes and at least one rocket attack staged overnight against an opposition-held area west of Aleppo killed five rescue workers, who appeared to have been knowingly targeted, a monitoring group and colleagues nearby reported.

The raids hit a center for the Syrian Civil Defence, known as the "White Helmets", in the town of Atareb, some 25 km (15 miles) west of Aleppo.

The recent weeks have witnessed grave escalation in fighting in Aleppo province, as a partial truce brokered the United States and Russia in February has all but collapsed.

The Civil Defence corps work as first responders in opposition-held territory where medical infrastructure has broken down.

"The targeting was very precise," Radi Saad, a Civil Defence worker based in northwestern Syria, told Reuters via internet.

"They were in the center and ready to respond. When they heard warplanes in the area they did not think they would be the target."

It was unclear whether Syrian or Russian warplanes had launched the raids, he said. There was no immediate comment from the Syrian government.

Another Civil Defence member, Ahmad Sheikho, said five rescue workers had died and two were seriously wounded. Ambulances and cars belonging to doctors were also damaged.

The Syrian Observatory for Human Rights, a British-based monitoring group, said at least five had been killed, confirming that the center appeared to have been deliberately targeted.

The observatory also reported government air strikes and rebel bombardments in Aleppo city killing dozens of people in the last few days.

In the past 24 hours, fighting in Aleppo has killed at least 30 people including at least eight children, the Observatory added.
Posted by: badanov || 04/27/2016 00:00 || Comments || Link || E-Mail|| [259 views] Top|| File under:
25 die in Aleppo airstrikes
ALEPPO: A barrage of airstrikes and shelling on Syria's second city Aleppo and a town to its west have killed 25 civilians, emergency workers and a monitoring group said Tuesday.

The attacks are the latest in a surge of violence in and around the city that has severely tested a February 27 cease-fire.

At least two male civilians died in rebel rocket fire on government-controlled areas in the west of the city on Tuesday afternoon, said the Syrian Observatory for Human Rights.

In the rebel-held eastern parts, the airstrikes and shelling came down "like rain," one resident told AFP.

Fifteen civilians were killed in air strikes on several rebel-held eastern districts of Aleppo city, the civil defense, known as White Helmets, said.

Another three civilians — two women and a child — were killed in government artillery shelling on another eastern neighborhood, they said.

"The planes are bombing markets, residential areas... We're exhausted, we can't keep up," a civil defense worker said.

Five of their own were killed when the White Helmets headquarters in the town of Al-Atarib, controlled by extremist rebels, was hit by an overnight air strike, the group said on Twitter.

It was not immediately clear whether the strike on Al-Atarib, 35 km from Aleppo, was carried out by the Syrian air force or its Russian ally.

An ambulance and a fire truck, both damaged, were parked in the bombed-out headquarters, surrounded by rubble and twisted metal frames.

A civil defense worker in Aleppo city said he and his colleagues were afraid their local headquarters would also be targeted.
Posted by: badanov || 04/27/2016 00:00 || Comments || Link || E-Mail|| [244 views] Top|| File under:
ISIS beats woman trying to prevent ISIS nuptials
[ARA News] ERBIL – The extremist group of Islamic State (ISIS) flogged a woman in Syria's northern province of Aleppo for refusing her daughter's marriage to an ISIS Jihadi, local sources reported on Tuesday.

Eyewitnesses confirmed that the group's militants whipped the woman in the ISIS-held city of Manbij in Aleppo province.

Speaking to ARA News in Manbij, media activist Nasser Taljbini said that ISIS militants flogged Hiam Jassim al-Awwad, 42, in the Martyrs' Square in central Manbij in front of dozens of people for refusing orders from the Sharia Court to marry her daughter to one of the group's militants.

"The punishment came in the wake of refusing to marry off her daughter to one of the group's militants," the source added, pointing out that the victim is originally from the village of Qara in Manbij suburbs.

"A militant from the group's Sharia Court threatened the people of Manbij to be severely punished in case of refusing orders from ISIS. People are forced to implement the Caliphate's orders in all cases," Taljbini reported.

The source confirmed that the woman was whipped in public without any intervention by locals.

ISIS had earlier flogged and even executed parents for refusing their daughters' marriage to the group's members.

Noteworthy, in the areas under ISIS control, every woman accused of violating the Islamic dress code imposed by the radical group is being flogged 50 times in public as a punishment, based on extremist regulations of the ISIS-led Sharia Court.
Posted by: badanov || 04/27/2016 00:00 || Comments || Link || E-Mail|| [278 views] Top|| File under: Islamic State
Terror Networks
US stages 25 strikes in Iraq, Syria against Islamic State
[Ynet] The United States and its allies targeted Islamic State
...formerly ISIS or ISIL, depending on your preference. Before that al-Qaeda in Iraq, as shaped by Abu Musab Zarqawi. They're very devout, committing every atrocity they can find in the Koran and inventing a few more. They fling Allah around with every other sentence, but to hear the pols talk they're not really Moslems....
with 25 strikes on Monday in their latest assault against the

bully boy

group in Iraq and Syria, the coalition leading the operations said.

In a statement on Tuesday, the Combined Joint Task Force said 18 strikes coordinated with the Iraqi government hit near 10 cities, including Falluja, where they struck two Islamic State tactical units, two bridges and destroyed 11 fighting positions. Other strikes hit targets near djinn-infested Mosul
... the home of a particularly ferocious and hairy djinn...
, Kirkuk and Hit, among other cities, the statement said.

In Syria, seven strikes hit near Manbij and Mar'a, striking five tactical united, destroying four fighting positions and three vehicles used by the

bully boy

s, the task force said.
Posted by: trailing wife || 04/27/2016 00:00:00 || Comments || Link || E-Mail|| [265 views] Top|| File under: Islamic State
Who's in the News
32
[untagged]
12
Islamic State
5
Taliban
3
Govt of Pakistan
3
Commies
2
al-Qaeda in the Indian Subcontinent
2
Ansarullah Bangla Team
1
Haqqani Network
1
Govt of Saudi Arabia
1
Houthis
1
al-Shabaab
Bookmark
E-Mail Me
The Classics
The O Club
Rantburg Store
The Bloids
The Never-ending Story
Thugburg
RSS Links
Gulf War I
The Way We Were
Bio
Merry-Go-Blog
Hair Through the Ages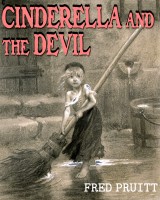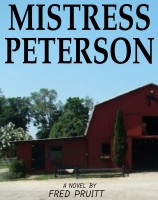 On Sale now!


A multi-volume chronology and reference guide set detailing three years of the Mexican Drug War between 2010 and 2012.

Rantburg.com and borderlandbeat.com correspondent and author Chris Covert presents his first non-fiction work detailing the drug and gang related violence in Mexico.

Chris gives us Mexican press dispatches of drug and gang war violence over three years, presented in a multi volume set intended to chronicle the death, violence and mayhem which has dominated Mexico for six years.
Click here for more information


Meet the Mods
In no particular order...


Steve White
Seafarious
Pappy
lotp
Scooter McGruder
john frum
tu3031
badanov
sherry
ryuge
GolfBravoUSMC
Bright Pebbles
trailing wife
Gloria
Fred
Besoeker
Glenmore
Frank G
3dc
Skidmark
Alaska Paul



Better than the average link...



Rantburg was assembled from recycled algorithms in the United States of America. No trees were destroyed in the production of this weblog. We did hurt some, though. Sorry.
34.203.245.76